Afghanistan
Pak-style truce in Afghanistan acceptable: US
KRAKOW, Poland: US defence secretary Robert Gates said on Friday that Washington could accept a political agreement between the Afghan government and Taliban rebels along the lines of a truce in neighbouring Pakistan.

Gates' comments at the close of a NATO meeting contrasted with those of Richard Holbrooke, the new US envoy for Afghanistan and Pakistan, who said this week that he was worried that the peace deal was tantamount to surrender by Pakistan.

On Monday, Pakistan announced it would agree to the imposition of Islamic law in the restive Swat valley in the northwest part of the country as part of an agreement aimed at restoring peace after an 18-month military campaign. The pact was spearheaded by a hard-line cleric who is negotiating with the Taliban in the valley to give up their arms.

Asked whether Washington would approve an agreement between the Kabul government and Taliban guerrillas along similar lines, Gates replied: "If there is a reconciliation, if insurgents are willing to put down their arms, if the reconciliation is essentially on the terms being offered by the government then I think we would be very open to that.

"We have said all along that ultimately some sort of political reconciliation has to be part of the long-term solution in Afghanistan," Gates said.

Afghanistan's government has said it wants to engage Taliban guerrillas who are not "hard-liners" to lay down their arms in return for a political role in the country. But representatives of the Taliban, who have made significant military gains in the last two years and now control vast swathes of countryside, say they will not negotiate while foreign troops remain in Afghanistan.

A similar deal in Swat last year collapsed in a few months and was blamed for giving insurgents time to regroup.

NATO Secretary-General Jaap de Hoop Scheffer said at the defence meeting that a broader regional approach was needed to help put down the insurgency in Afghanistan. The focus would be on more involvement from Pakistan, but could include Iran one day, he said.

He said the suggestion does not mean that NATO plans to enter into dialogue with Iran immediately but that Tehran could be involved "at a certain stage ... in a regional approach toward Afghanistan."
Posted by: john frum || 02/20/2009 12:31 || Comments || Link || [336071 views] Top|| File under:
Africa Horn
Somalia: Italian nuns freed by kidnappers
(AKI) - Two Italian nuns kidnapped in Kenya three months ago and taken to neighbouring Somalia have been freed, the Italian government said on Thursday. Gunmen abducted Maria Teresa Olivero and Caterina Giraudo, who are both in their 60s, in the northern Kenyan district of Mandera in November and took them across the border.

The nuns had been working with the poor on hunger and health programmes in Kenya.

Italian prime minister Silvio Berlusconi told reporters on Thursday the two Roman Catholic nuns were now at the Italian embassy in the Kenyan capital, Nairobi.

"Their morale is high," Berlusconi told reporters.

Following the nuns' abduction, Pope Benedict XVI had expressed concern about their fate.

The Italian foreign ministry, which first announced their release, did not give further details.

Posted by: Fred || 02/20/2009 00:00 || Comments || Link || [336074 views] Top|| File under: al-Shabaab
Islamist fighters take over security in Mogadishu
Islamist fighters loyal to Somalia's new President Sheikh Sharif Sheikh Ahmad took control Thursday of key roadblocks in Mogadishu as part of a security plan for the war-torn capital, officials said. The fighters took the checkpoints in southern Mogadishu that were previously controlled by government forces.

A UN-brokered peace deal between the Somali transitional government and a moderate Islamist opposition saw Ahmad elected president on January 31. The deal also calls for the formation of joint security units with the government troops.

"Our Islamic Courts Union forces took control of the main transitional government positions including important checkpoints in southern Mogadishu," said Abdirahin Ise Ado, an Islamist spokesman. "We will ensure the security of the town," he told reporters.

Police spokesman Abdullahi Hassan Barise confirmed the move, saying local authorities opted to remove police forces from the checkpoints in order to deploy Islamist forces.
Posted by: Fred || 02/20/2009 00:00 || Comments || Link || [336074 views] Top|| File under: Islamic Courts
Africa North
Malian Tuareg rebels honour Algiers Accord, lay down arms
In a positive step towards establishing peace in northern Mali, more than 500 Tuareg rebels laid down their arms in their fight against the Malian government. The brokers of the tentative quieting of violence are encouraged about the prospect of putting an end to the conflict in the Kidal region.

A celebration was held Tuesday (February 17th) in the Kidal airport, where the rebels -- affiliated with the May 23, 2006 Democratic Alliance for Change -- surrendered in accordance with the 2006 Algiers Accord.

The return of the rebels was part of a long effort led by Algerian Ambassador to Mali Abdelkrim Gheraib, who attended the ceremony. Also present were Kafougouna Koune, Malian Minister of Regional Administration and Local Communities, and official Tuareg spokesperson Ahmed Ag Bibi.

Algerian state television aired pictures Wednesday evening of the Tuareg rebels handing over their weapons to Gheraib in his capacity as mediator.

An Algerian radio correspondent in Kidal who attended the celebration said the operation was greeted with relief on both sides of the conflict. Tuareg rebels and local residents alike sounded their car horns in celebration of peace.

The two disputing parties expressed thanks to Algeria for its central role in bringing the two sides willingly to the negotiating table and establishing peace.


Posted by: Fred || 02/20/2009 00:00 || Comments || Link || [336086 views] Top|| File under:
Africa Subsaharan
Russian hostages escape kidnappers in Nigeria
Two Russian oil workers who were kidnapped two months ago have escaped from their captors and been picked up by the military after a harrowing five-day ordeal, an army spokesman said Thursday.

Lt. Col. Sagir Musa said the pair escaped on foot from a militant camp Sunday and were found by naval personnel on patrol early Thursday afternoon. Musa said the pair _ who had been wandering around the isolated creeks in Nigeria's oil producing region for five days _ were malnourished but unharmed.

The two were seized by gunmen in speedboats during a pre-dawn raid Dec. 20 in the southern state of Akwa Ibom in Nigeria's troubled south.

Hundreds of expatriate and Nigerian hostages have been taken during three years of rising violence across the southern Niger Delta region, which is the seat of Africa's biggest oil industry. Victims are normally released after a ransom is paid.

Three years of militant attacks on the industry have kept the country's daily crude production about 25 percent under its estimated capacity of 2.5 million barrels per day.
Posted by: Fred || 02/20/2009 00:00 || Comments || Link || [336079 views] Top|| File under:
Arabia
Yemeni Jews move to Israel after attacks
Ten Yemeni Jews moved to Israel on Thursday after a murder and a series of attacks sparked fear among their small community.

Among the new immigrants who landed at Ben Gurion international airport was Said Ben Yisrael, who heads the Jewish community in Raydah, which is home to all but 50 of the Jews who live in Yemen. Eight members of his family were also among the new arrivals, according to the Jewish Agency for Israel, a semi-governmental organisation which organised their trip jointly with the Yemenite Jewish Federation of America.

Several weeks ago, extremists threw a grenade into Yisrael's courtyard. Following further threats on his life, he left Raydah with his wife and seven children to live in the capital Sanaa.

Fear grips community
Fearful members of the small Jewish community of Raydah in northern Yemen have closed their three synagogues and two schools, and avoid public places after a man who refused to convert was murdered.

The 260 Jews who stayed on in the area when their co-religionists emigrated to Israel by the thousands used to coexist comfortably with their Muslim neighbors.

But on Dec. 11, Masha Yaish al-Nahari, a father of nine who taught Hebrew at one of the community's two schools, was gunned down by a Muslim who accosted him near his home demanding that he convert to Islam. The suspect, Abdul Aziz Yahya al-Abdi, 39, who has repeatedly confessed to the murder in court saying he had warned the town's Jews to leave or convert if they wanted to stay alive, faces a possible death sentence if convicted when the trial wraps up on March 2.

Receiving murder threats


" The president supports us. We are under his protection. But if the government does not protect us, we will go to Israel "

Yaeish al-Nahari, father of the victim
Jewish neighbors of the victim attended two earlier hearings in the trial but they stayed away from a new hearing this week after receiving death threats from Abdi's Muslim clansmen from the powerful Kharef tribe, community leader Yahya Yaish said.

The only Jewish people present for Monday's session were the victim's father and widow, as Abdi's clansmen packed the courtroom, many wearing traditional curved daggers on their belts, to support the man in the dock. "In the past, we lived in security, but now, we are all afraid," the victim's father Yaeish al-Nahari told AFP at his home in Raydah, a large dusty agricultural town swept by the wind.

Naharim who is in his 60s, said that he considers himself Yemeni first and Jewish second, but that he is desperate to leave as soon as he can sell his house and doesn't mind where he goes.

"The president supports us. We are under his protection," Nahari said. "But if the government does not protect us, we will go to Israel," he said, adding that three of his five daughters have already emigrated there.
Posted by: Fred || 02/20/2009 00:00 || Comments || Link || [336082 views] Top|| File under:
Bangladesh
8 JMB men charged with Prof Yunus murder at RU
A Rajshahi court yesterday framed charges against eight operatives of Jama'atul Mujahideen Bangladesh (JMB) in the long anticipated Rajshahi University (RU) teacher Muhammad Yunus murder case. The second court of Additional District Judge Lutfa Begum framed charges in the murder case in presence of all the eight accused in dock.

The accused include Shafiullah Tarek (a follower of militant kingpin Asadullah Al Galib) and Shahidullah Mahbub (husband of the executed JMB leader Siddiqul Islam Bangla Bhai's niece). Both of them were the mastermind behind the murder, say the charges. The other accused are JMB's regional commanders -- Abu Isa Enamul and Golamur Rahman Mostafa, an adherent of Galib's Ahle Hadith Jubo Shangha, militants Abul Kashem Tufan, Abdul Matin, Abdur Rahman Arif and Mojibur Rahman.

The framing of charges had been deferred since July last year as some of the accused were being tried in other cases outside Rajshahi.

Inspector Mohammad Helauddin of Criminal Investigation Department (CID) submitted the charge sheet against the eight September 10, 2007. In the latest charge sheet, CID police brushed aside previous police findings of Shibir's involvement in the murder though two eyewitnesses in separate judicial statements narrated Shibir cadres' involvement.

Names of some 13 accused including six cadres of Islami Chhatra Shibir were dropped in the CID charge sheet.

Helaluddin said, the investigation took a new turn following confessional statement of executed JMB chief Abdur Rahman. Later, two prime accused -- Shafiullah Tarek and Shahidullah Mahbub made judicial confessions.

Yunus, a professor of economics, was killed on December 24, 2004 while on a morning walk near his Binodhpur residence. He was the president of RU Bangabandhu Parishad and senior vice-president of Bangladesh Economic Association.

Abdul Halim, the victim's brother who filed the murder case with Motihar Police Station said, "The murder was pre-planned and occurred over political vengeance."

The charges say Yunus was murdered for being an atheist and abettor of underground communist activities. A group of 10 assassins committed the murder of whom Ibrahim died in 2005 while another could not be identified, the charges add.

This article starring:
Abdur Rahman
Posted by: Fred || 02/20/2009 00:00 || Comments || Link || [336076 views] Top|| File under: Jamaat-ul-Mujahideen Bangladesh
India-Pakistan
Pakistan funeral bomb 'kills 25'
At least 25 people have died in a bomb explosion at a funeral procession in north-western Pakistan, police say. The suicide blast targeted the funeral of a Shia Muslim cleric who was gunned down on Thursday. There are fears Friday's death toll could go higher. The blast took place in Dera Ismail Khan, a town close to Pakistan's semi-autonomous tribal area.

The town has a history of sectarian violence between its Sunni and Shia Muslim communities.


Ya don't say...


A curfew has been imposed in the town, 270km (170 miles) south-west of the capital, Islamabad. At least 60 people have been injured in the attack.

The BBC's Syed Shoaib Hasan in Islamabad says Shia mourners were making their way to a graveyard early on Friday morning when the bomber struck. The funeral was of a prominent local Shia leader, Sher Zaman, who was shot dead in a busy market on Thursday by unidentified gunmen on a motorbike.


Let's roll, Cycles of Violence™!


Blast witness Gulzar Hussain told Agence France-Presse a man rushed into the centre of the funeral procession and there was a deafening explosion. "All I could see after the blast were body parts lying in a pool of blood. Everyone around me was injured, crying and moaning. I saw injured children crying with pain. It was a scene from a slaughterhouse."

Our correspondent says that with police resources stretched, the administration called in the army to deal with rioting by incensed locals.


Let's roll, Mighty Pak Army™!


Dera Ismail Khan has been the scene of a number of deadly attacks targeted at the local Shia population since 2007. Our correspondent says security officials believe Pakistan's most dangerous militant outfit, Lashkar-e-Jhangvi is behind them. They believe the organisation has been bolstered by help from the Taleban.

Two weeks ago 35 people died in a suspected suicide bomb attack against Shia worshippers in the town of Dera Ghazi Khan in Punjab province.
Posted by: tu3031 || 02/20/2009 10:57 || Comments || Link || [336072 views] Top|| File under:
Mumbai attackers had hit list of 320 world targets
The plotters behind the Mumbai attack, which left more than 170 people dead, had placed India's financial capital on a list of 320 worldwide locations as potential targets for commando-style terror strikes, the Guardian has learned.

It suggests that Lashkar-e-Taiba, the outlawed terror group that planned much of the attack from Pakistan, had ambitions well beyond causing mayhem in India.

Western intelligence agencies have accessed the computer and email account of Lashkar's communications chief, Zarar Shah, and found a list of possible targets, only 20 of which were in India.

Two of the November 2008 attack's key planners -- Shah and Lashkar's operations chief, Zakiur Rehman Lakhvi -- are now in police custody in Pakistan.

Islamabad's decision to bring criminal charges against nine men accused of involvement in the Mumbai attack has partly placated Indian officials. But officials in New Delhi have been warning that they want to see people brought to justice for terrorist acts.

"If the west can prosecute people for crimes against humanity in The Hague or use rendition to interrogate them in undisclosed locations then what is stopping them now? After all, [western] citizens were killed in Mumbai too," an official said.

The US has been trying behind the scenes to co-ordinate intelligence exchanges between the two nuclear-armed rivals. The CIA has worked hard to be seen to help New Delhi -- including by recovering phone numbers deleted by the terrorists on their satellite phones.

The fallout from Mumbai has destabilised the government of Pakistan's president, Asif Ali Zardari, which is attempting to face down Islamist groups his predecessors cultivated.

Intelligence agencies have warned that Mumbai raises the spectre of a new style of terrorist assault. The city of 19 million people was brought to a halt by 10 heavily armed gunmen rampaging through restaurants and hotels for three days.

Nine of the gunmen were killed -- but the lone survivor has given Indian investigators a full confession that the assault was planned in Pakistan by Lashkar, a militant group that originally began an armed campaign against the Indian army in Kashmir.

There has been some speculation that raids in Spain which netted 12 men -- an Indian and 11 Pakistanis -- were a result of the investigations into Lashkar's role in the Mumbai attacks.

The dozen men were reportedly picked up for forging passports and other travel documents for terror organisations, including al-Qaida. Pakistan's government has said the Mumbai attacks were partly planned from Spain.

Analysts say the computer list is more of a statement of intent because Lashkar would need time to set up terrorist cells in so many places.

"Lashkar is an increasingly prominent terrorist group within the jihadi community but I am sceptical of it being able to act globally and extensively on its own," said Maria Kuusisto, an analyst covering Pakistan and Afghanistan for the Eurasia Group, a political consultancy in London.
Posted by: john frum || 02/20/2009 06:13 || Comments || Link || [336073 views] Top|| File under:
African-American woman detained at Torkham border
LANDIKOTAL: Border authorities at Torkham detained a suspicious African-American woman who was attempting to cross the border into Afghanistan on Thursday.


Headed to Kandahar to comfort the widows ... and deliver ammunition ...

The woman, identified as, Aisha Rokh Muhammad, 45, who was reportedly a converted Muslim, was on her way to Afghanistan via Torkham border from Peshawar when border authorities detained her for investigation. She was holding proper travel documents and valid visas for Pakistan and Afghanistan, border sources said.


So why did they detain her?
Posted by: Steve White || 02/20/2009 00:00 || Comments || Link || [336071 views] Top|| File under:
US asked to cough up $1 bn immediately
ISLAMABAD: The government has asked the Obama administration to immediately reimburse at least $1 billion out of $1.350 billion spent during the last nine months for services Pakistan has provided in the war on terror.


Zardari's 10% would be quite a haul ...

Adviser on Finance Shaukat Tareen, while interacting with the media men after a workshop on medium-term budget framework here on Thursday dwelt upon the issue of the stuck-up amount by the authorities concerned in the US with regard to the ongoing war against terrorism.

Tareen informed that in the wake of accounting and procedural issues, the release of the funds from the Coalition Support Fund has been stalled and now we are pushing the US to clear nine months of bills amounting to $1.350 billion as Pakistan is no more in a position to bear the war expenses for a long time.

To a question, he said Islamabad has now asked releasing of $1 billion on which US has agreed so far. He explained: "Monthly military bill stands at $150 million and US have agreed to release $100 million as the remaining $50 million stuck up because of accounting and procedural issues will later be sorted out."

It is pertinent to mention that as per the media reports that Pakistan is also providing services of drone to attack on militants. It means the reimbursement bill for services has also increased.

However, Tareen said he does not know the facilities are being provided for drone attacks. To a question, he said the US authorities had released $101 million out of total forwarded bill of $156 million till April 2008. "Pakistan has not received any amount from the last nine months after May 2008."

"Pakistan's economy faced a colossal loss of over $8 billion in the ongoing fiscal as the whole infrastructure in war-hit areas has entirely destroyed. Tourism industry has come to standstill and country gets deprived of the massive investment just because of the very factor."

"The war against terrorism is ours but it is also war of western friends," he said. Pakistan's elected government, he said, informed its western friends, including Friends of Pakistan, to compensate Islamabad by extending us market access, debt swaps, oil facilities on deferred payments and development aids.

About ongoing talks with the IMF in Dubai, Tareen said Pakistan would not seek any waiver on agreed conditions for releasing the second tranche of $775 million out of $7.6 billion loan package under the Standby Arrangement (SBA) programme.

He said the annual tax collection target of Rs1,360 billion would be revised downward after holding negotiation with the IMF. Pakistan would place a request with the fund, seeking increase in its loan from $7.6 billion to $12.1 billion by April 2009.
Posted by: john frum || 02/20/2009 00:00 || Comments || Link || [336085 views] Top|| File under:
Girls' schools blown up, eight killed in Bajaur
Militants on Wednesday blew up two more girls' schools in the Bajaur Agency while security forces claimed killing eight militants in the area.

Sources said two government girls' primary schools in Nawagai and Chargo areas of Salarzai Tehsil were blown up by unidentified miscreants early in the day. The spokesman for the banned outfit Tehrik-e-Taliban Pakistan (TTP), Maulvi Omar, had threatened to blow up schools in the area. About 30 schools -- most of them girls' schools -- have been destroyed by the militants in the agency.

A rocket was also fired at the security forces checkpost at Khar, Tehsil headquarters, but caused no loss of life or property. Meanwhile, sources said security forces targeted the hideouts of the militants by jet fighters, gunship helicopters and artillery shelling in different areas of Khar Tehsil. Eight militants were killed and five others sustained injuries during shelling.

Posted by: Fred || 02/20/2009 00:00 || Comments || Link || [336088 views] Top|| File under: TTP
Safma head Imtiaz Alam attacked
South Asian Free Media Association (Safma) Secretary General Imtiaz Alam was Wednesday attacked and injured by four unidentified men, as he reached home from office.

The four men armed with hockey sticks and clubs attacked the renowned journalist and founding secretary general of Safma as he was about to enter his house at around 11 pm. The men, as explained by Imtiaz Alam, were apparently in their 20s and all of them had beards.

The attackers started smashing the car from all directions destroying the car in every way possible. Imtiaz stayed in the car for safety but the attackers after smashing the windows and the windscreen hit him as he sat inside the car wounding his arm. The attackers fled after smashing the car.

Posted by: Fred || 02/20/2009 00:00 || Comments || Link || [336072 views] Top|| File under: al-Qaeda in Pakistan
Wana Press Club building blown up
Rubbing salt into the wounds of the journalist community, unidentified armed men on Wednesday blew up the newly-constructed building of the Wana Press Club in South Waziristan Agency.

The unfortunate incident happened the same day a correspondent of The News and Geo News Musa Khankhel was gunned down in Matta Tehsil of the militancy-stricken Swat Valley after he was kidnapped from the peace rally of TNSM chief Maulana Sufi Mohammad.

Official and tribal sources told The News from Wana, the headquarters of South Waziristan, by telephone that around 12 armed masked men forced their entry into the press club building and forced eight personnel of paramilitary Khasadar Force to surrender.

The Khasadars, who were armed and deployed there to protect the press club building, were given 15 minutes by the armed assailants to leave the premises. According to Khasadar personnel, eight of the armed men entered the press club while four stood outside the two storeyed-building.

They said the armed men were carrying two bags of explosives, which they later planted in various parts of the press club building. Within no time, they said, the press club building was razed to the ground with three heavy explosions.

Posted by: Fred || 02/20/2009 00:00 || Comments || Link || [336071 views] Top|| File under: al-Qaeda in Pakistan
Iraq
Mr. Tooth Decay facing leadership challenge

BAGHDAD -- The firebrand anti-American cleric whose militia battled U.S. troops for years is facing a strong challenge for leadership of Iraq's poor, urban Shiites from a small, well-organized faction with loose links to Iran, senior figures within his movement say.

The split within Muqtada al-Sadr's organization has widened as Shiite groups weigh the outcome of last month's provincial elections and prepare for a national ballot this year that will determine the leadership in Baghdad.

Continued on Page 49
Posted by: tu3031 || 02/20/2009 13:51 || Comments || Link || [336083 views] Top|| File under:
2 civilians wounded in IED blast in Falluja
Aswat al-Iraq: Two civilians were wounded when an improvised explosive device (IED) went off in eastern Falluja city on Thursday, a police source in Anbar province said.

"An IED went off today (Feb 19) in central Karmat al-Falluja district, (20 km) eastern Falluja city, leaving two civilians wounded," the source told Aswat al-Iraq news agency. "The wounded were taken to the al-Falluja hospital for treatment while the main roads were closed as policemen combed the area in search of more IEDs," the source added.
Posted by: Fred || 02/20/2009 00:00 || Comments || Link || [336081 views] Top|| File under: Iraqi Insurgency
2 receive death sentences, third gets life term for murders in Wassit
Aswat al-Iraq: The criminal court in Wassit on Thursday handed down death sentences against two and a life term against a third one after being found guilty of murders and kidnappings, a judicial source said. "The three convicts had confessed to the crimes they committed before the judge after the al-Kut Criminal Court produced evidence condemning them," the source told Aswat al-Iraq news agency.


Posted by: Fred || 02/20/2009 00:00 || Comments || Link || [336071 views] Top|| File under: Iraqi Insurgency
Israel-Palestine-Jordan
3 Qassam rockets strike western Negev; no one hurt
Three Qassam rockets fired from the Gaza Strip Thursday evening struck open areas in the western Negev, causing no damage or injuries. The first hit near Sderot and several hours later, two more rockets exploded near Netivot.
Posted by: Fred || 02/20/2009 00:00 || Comments || Link || [336075 views] Top|| File under: Hamas
Southeast Asia
Terrorists behead two soldiers in southern Thailand
Two Thai government security personnel were beheaded early Friday as provincial paramilitary rangers on patrol near Bang Lang National Park were ambushed by terrorists presumed insurgents. A teacher protection unit came under fire after their security assignment had been completed.

The two rangers were killed in action as the government unit was patrolling the Kasod-Bang Lang Dam Road in Yala's Bannang Sata district. An terrorist insurgent group of undetermined size hidden at the roadside opened fire with automatic weapons. The groups exchanged fire, and two paramilitary rangers became separated from the main government force. The attackers decapitated the dead soldiers, taking their heads away with them before they withdrew. Security forces later recovered the two victims' heads from a nearby stream bed.

Joint forces of police and military are hunting the assailants in Yala.
Posted by: ryuge || 02/20/2009 06:21 || Comments || Link || [336082 views] Top|| File under:
Philippine gunmen kidnap 2
GUNMEN kidnapped a wealthy businessman and his daughter then warned the military to pull back after troops managed to get near their hide-out in the southern Philippines, officials said on Thursday.

The late Wednesday kidnappings in Cotabato City were the latest in a rash of abductions that has sparked a new government crackdown in the country's volatile south. Cotabato lies outside three southern provinces where several kidnappings have been staged in a sign that abductions may be spreading, an official said.
Posted by: Fred || 02/20/2009 00:00 || Comments || Link || [336074 views] Top|| File under: Abu Sayyaf
Sri Lanka
Tamil Tiger planes raid Colombo
Two planes belonging to Sri Lanka's Tamil Tiger rebels have attacked the capital Colombo, damaging a government building, officials say. Both planes were downed, one of them hitting inland revenue offices, killing one person and injuring at least 40 others, officials said. The other plane was shot down near the city's airport, which has been closed. The raid comes as the army has driven the Tigers into a shrinking zone of jungle in the north of Sri Lanka. A pro-rebel website, TamilNet, said the Liberation Tigers of Tamil Eelam (LTTE), had carried out the attack.

Correspondents say the attack amounts to a major embarrassment for Sri Lanka's government, which had claimed to have destroyed all the rebels' hidden runways and put its small air force out of action. The city was put on full alert at about 2130 (1600 GMT) as electricity was cut and searchlights and tracer fire from anti-aircraft guns cut through the night sky. Briton Barry Walker told the BBC that he was in a central Colombo hotel when the blackout hit. "We were sitting by the swimming pool when we heard firing of heavy anti-aircraft guns. Heavy shell fire. This lasted 20-25 minutes... then there was a massive explosion," he said.

Another witness told the BBC he saw a low-flying aircraft and then heard a huge explosion by the city's fort, where many government offices are located. The air force headquarters, which is in the same area, may have been the target, correspondents say. The ministry of defence said a tax office of the inland revenue department was in flames after one of the planes went down into the building.

The other plane was shot down next to the international airport, just outside Colombo, and the body of its pilot had been found, defence spokesman Keheliya Rambukwella said. Witnesses at the airport told Associated Press news agency that anti-aircraft guns had been firing followed by an explosion. Military spokesman Brig Udaya Nanayakkara said the alert began when a suspected Tamil Tiger aircraft was spotted north-east of Colombo and the capital's air defences were activated. Air force jets were scrambled to engage the planes.

The attack comes as a major Sri Lankan army offensive has inflicted a series of defeats on the Tamil Tiger forces, pushing the rebels into a narrow area of jungle in the north of Sri Lanka. The Tigers have used light planes in the past to attack Colombo. In October 2008, suspected Tamil Tiger rebels carried out air strikes on oil tanks near the capital, Colombo, and in north-western Sri Lanka. Colombo was also targeted in another raid in March 2007. About 70,000 people have died in the last 25 years as the Tigers have been fighting for a separate homeland in the north and east of the country.
Posted by: john frum || 02/20/2009 14:27 || Comments || Link || [336111 views] Top|| File under:
Syria-Lebanon-Iran
Iran holds enough uranium for bomb
Iran has built up a stockpile of enough enriched uranium for one nuclear bomb, United Nations officials acknowledged on Thursday.


I thought we had a National Intelligence Estimate that said this wasn't possible? Oh well, mistakes happen ...

In a development that comes as the Obama administration is drawing up its policy on negotiations with Tehran over its nuclear programme, UN officials said Iran had produced more nuclear material than previously thought. They said Iran had accumulated more than one tonne of low enriched uranium hexafluoride at a facility in Natanz.

If such a quantity were further enriched it could produce more than 20kg of fissile material – enough for a bomb.

"It appears that Iran has walked right up to the threshold of having enough low enriched uranium to provide enough raw material for a single bomb," said Peter Zimmerman, a former chief scientist of the US Arms Control and Disarmament Agency

The new figures come in a report from the International Atomic Energy Agency, the UN's nuclear watchdog, released on Thursday. This revealed that Iran's production of low enriched uranium had previously been underestimated. When the agency carried out an annual stocktaking of Natanz in mid-November Iran had produced 839kg of low enriched uranium hexafluoride – more than 200kg more than previously thought. Tehran produced an additional 171kg by the end of January.

"It's sure certain that if they didn't have it [enough] when the IAEA took these measurements, they will have it in a matter of weeks," Mr Zimmerman said.

Iran's success in reaching such a "breakout capacity" – a stage that would allow it to produce enough fissile material for a bomb in a matter of months – crosses a "red line" that for years Israel has said it would not accept.

UN officials emphasise that to produce fissile material Iran would have to reconfigure its Natanz plant to produce high enriched uranium rather than low enriched uranium – a highly visible step that would take months – or to shift its stockpile to a clandestine site. No such sites have been proved to exist, although for decades Iran concealed evidence of its nuclear programme.


That's why they're called 'clandestine' ...

A senior UN official added that countries usually waited until they had an enriched uranium stockpile sufficient for several bombs before proceeding to develop fissile material. He conceded that Iran now had enough enriched uranium for one bomb. "Do they have enough low enriched uranium to produce a significant quantity [enough high enriched uranium for a bomb]?" he said. "In theory this is possible, [although] with the present configuration at Natanz it isn't."

David Albright, the head of the Institute for Science and International Security, said: "If Iran did decide to build nuclear weapons, it's entering an era in which it could do so quickly."
Posted by: Steve White || 02/20/2009 00:00 || Comments || Link || [336079 views] Top|| File under:
Spy for Israel sold bugged cars to Hizbullah members - report
To those who knew him, the Hizbullah-supporting car dealer from Nabatiyeh seemed an unlikely Israeli spy. But as Marwan Faqih adjusts to life in military custody, new details have emerged about his secret double life as an undercover agent for the Jewish state. Sources close to Hizbullah quoted by the Al-Balad daily on Thursday.

Sources close to Hizbullah quoted by the Al-Balad daily on Thursday gave a fascinating glimpse into the secret world of international espionage inhabited by Faqih. The paper said that Faqih was accredited as a "safe" supplier of vehicles to Hizbullah after winning the trust of party officials in Nabatiyeh by making regular donations to the group. During the summer 2006 war with Israel, he even handed control of his petrol station over to Hizbullah fighters.

No-one suspected that every car he sold them was fitted with a satellite monitoring device that allowed Israeli intelligence agents to track their every move. In the end, the paper's sources say, it was a routine repair that led to the discovery of Faqih's secret double life.

According to the report, an auto electrician was trying to fix a problem with a Hizbullah vehicle when he discovered an "unfamiliar device" attached to the electrical system that he thought might have been causing the problem.

Thinking that it may have been fitted by Hizbullah, the electrician had a discreet word with the vehicle's owner, pointing out that the device was interfering with the car. But whatever it was, it had not been placed by Hizbullah, and a search of the party's fleet of vehicles revealed dozens of the mystery devices.

Investigations revealed that they were satellite wire tap devices and they were only present on vehicles supplied from one particular car dealer in Nabatiyeh: Marwan Faqih. Years of gathering intelligence about notoriously secretive Hizbullah on behalf of their sworn enemies were about to come to an end.

It had begun in France in the mid-1990s, when Faqih was approached by Mossad agents who asked him to gather information about Hizbullah and the Lebanese army in return for payment. He returned to Lebanon to begin his task, and over the years, the Israelis developed what was to become a prime intelligence asset located in the heartland of their most bitter and formidable enemies.

They provided Faqih with specialist software that allowed him to establish secure internet connections so he could send the intelligence he gathered, and met with him on his frequent trips to France. They even took him to Israel on four separate occasions, to train him in the latest espionage communications technology. And all the while, he sold bugged cars to Hizbullah that helped Israeli agents to build a picture of movements and conversations of the party's officials.

If it hadn't been for the discovery of the satellite device, the deception might have gone unnotcied. But once Hizbullah had traced the origins of the equipment to Faqih, his days of freedom were numbered. A senior Lebanese security official told The Daily Star on Thursday that Hizbullah conducted an investigation into Faqih and discovered that he "was using the internet and other complex technological devices" to communicate with Israeli agents.
Posted by: Fred || 02/20/2009 00:00 || Comments || Link || [336074 views] Top|| File under: Hezbollah
Who's in the News
75
[untagged]
5
Govt of Pakistan
4
Hamas
2
al-Qaeda in Pakistan
2
Govt of Iran
2
Palestinian Authority
2
TNSM
2
Iraqi Insurgency
1
Jamaat-ul-Mujahideen Bangladesh
1
al-Shabaab
1
TTP
1
Govt of Syria
1
Abu Sayyaf
1
Hezbollah
1
Islamic Courts
Bookmark
E-Mail Me
The Classics
The O Club
Rantburg Store
The Bloids
The Never-ending Story
Thugburg
Gulf War I
The Way We Were
Bio
Merry-Go-Blog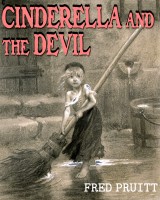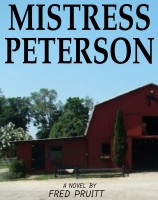 On Sale now!


A multi-volume chronology and reference guide set detailing three years of the Mexican Drug War between 2010 and 2012.

Rantburg.com and borderlandbeat.com correspondent and author Chris Covert presents his first non-fiction work detailing the drug and gang related violence in Mexico.

Chris gives us Mexican press dispatches of drug and gang war violence over three years, presented in a multi volume set intended to chronicle the death, violence and mayhem which has dominated Mexico for six years.
Click here for more information


Meet the Mods
In no particular order...


Steve White
Seafarious
tu3031
badanov
sherry
ryuge
GolfBravoUSMC
Bright Pebbles
trailing wife
Gloria
Fred
Besoeker
Glenmore
Frank G
3dc
Skidmark



Better than the average link...



Rantburg was assembled from recycled algorithms in the United States of America. No trees were destroyed in the production of this weblog. We did hurt some, though. Sorry.
44.212.96.86

Help keep the Burg running! Paypal: