Caribbean-Latin America
BREAKING: 44 die in Nuevo Leon prison riot -- UPDATED III
For a map, click here. For a map of Nuevo Leon, click here. El Sol de Mexico reports 44 dead, information from the prison warden, Updating to add new information

A riot in a Nuevo Leon prison has killed 44 inmates and has wounded several others according to preliminary Mexican news accounts.

The riot took place at the Centro Readaptacion Social CERESO) in Apodaca, Nuevo Leon, which is a suburb of Monterrey.

The riot started at about 0200 hrs, according to anonymous accounts, because inmates were unhappy they were being transferred to other prisons. Fighting broke out between incarcerated Los Zetas and Gulf cartel inmates. Authorities are still searching for bodies.

Problems started when inmates in Cellblocks D set mattresses and personal items afire. The riot then spread to other Cellblocks including C. Inmates took one guard hostage, but later released him. The prison houses about 3,000 inmates. Elements of Nuevo Leon's Fuerza Civil along with state police agents assisted in quelling the riot, which took those elements two hours to accomplish.

An official news conference is expected at about 1300 hrs CST.

Nuevo Leon governor Rodrigo Medina de la Cruz is expected to attend an Army Day Army ceremony Sunday afternoon at a new Mexican Army base for the 22nd Infantry battalion only 200 meters from the CERESO. It is unknown if he will make remarks about the riot.
Posted by: badanov || 02/19/2012 12:39 || Comments || Link || E-Mail|| [729 views] Top|| File under:
Caucasus/Russia/Central Asia
At least 24 killed in Russian Caucasus fighting
Seventeen police and at least seven

cut-throats

were killed in four days of fighting on the border between the Chechnya and Dagestan provinces in Russia's North Caucasus, police said on Saturday.
 
The toll among government forces was the biggest in months in the region along Russia's southern border, where it faces an Islamist insurgency more than a decade after driving separatists from power in a war in Chechnya.
Posted by: trailing wife || 02/19/2012 00:00 || Comments || Link || E-Mail|| [445 views] Top|| File under:
Azerbaijan nabs Iranian journalist
Azeri forces

placed in durance vile

an Iranian journalist with the Fars news agency, which is associated with the Revolutionary Guard, in Baku.
 
According to Fars, Azeri forces raided the

news hound

's house in Baku and

placed in durance vile

him for "no reason" as part of a crackdown against "political activists." It was also reported that Azerbaijan recently suspended Fars' official representative in what Iranians are calling "anti-Iran steps."
Posted by: trailing wife || 02/19/2012 00:00 || Comments || Link || E-Mail|| [313 views] Top|| File under:
20 rebels, 11 police killed in Russia's Caucasus
Pic of the body of Ibragimkhalil Daudov at the link. That's pretty darned good confirmation that he's departed this vail of tears...

MAKHACHKALA, Russia: Russian authorities say 20 militants and 11 police have been killed in several days of fighting in the volatile North Caucasus region.

Chechnya's Moscow-backed regional leader, Ramzan Kadyrov, said his forces killed seven rebels Friday near the administrative border with neighboring province of Dagestan. Kadyrov said in a statement that 13 other militants had been killed there earlier this week.

Dagestan's branch of the Russian Interior Ministry said 11 police were killed and 17 others wounded in three days of clashes near the border.

In a separate clash Friday in another Caucasus province of Kabardino-Balkariya, police killed three suspected militants.
Posted by: Steve White || 02/19/2012 00:00 || Comments || Link || E-Mail|| [320 views] Top|| File under:
India-Pakistan
Tehreek-e-Taliban Punjab Announces Jihad in Kashmir
[MEMRI] Tehrik-e-Taliban

Punjab

recently announced the launch of jihad in India's Jammu &

Kashmire

state, which witnessed two decades of Pakistain-sponsored Islamic militancy since 1989. However,


man does not live by words alone, despite the fact that sometimes he has to eat them...


in the years after 9/11, the

bad turban

activities in Jammu &

Kashmire

have declined significantly.

The Tehrik-e-Taliban Punjab, which is part of the Pak Taliban's umbrella group Tehrik-e-Taliban Pakistain (TTP), includes non-Pashtun

hard boyz

from various jihadist organizations based mainly in Pakistain's Punjabi province.

According to a report published by an Indian website, several officials of Tehrik-e-Taliban Punjab announced the launch of jihad in Jammu &

Kashmire

, stating that while previously they had been backed by Pak intelligence agencies, this time they would fight on their own.
Posted by: Fred || 02/19/2012 13:21 || Comments || Link || E-Mail|| [308 views] Top|| File under: TTP
Pakistan bomb kills six members of tribal militia
A BOMB blast in Pakistan's troubled northwest killed six members of a tribal militia set up to combat militants, and wounded three others, an official said.

The bomb, in the lawless Khyber tribal district on the Afghan border, was planted by local militant group Lashkar-e-Islam, which is led by warlord Mangal Bagh, said local government official Khalid Mumtaz.

"It was a planted bomb and was detonated when the anti-militiamen reached a private checkpoint" run by the militants, who had deserted the checkpoint, Mumtaz said.

Islamist bombers and gunmen have killed more than 4,800 people across Pakistan since government troops raided an extremist mosque in Islamabad in July 2007.
Posted by: tipper || 02/19/2012 03:31 || Comments || Link || E-Mail|| [320 views] Top|| File under:
Explosives recovered from Lower Dir
LOWER DIR: District police on Saturday averted a terrorist attack by recovering 25 kilogrammes of explosive material in the Khwar area.

The police received information that miscreants had stashed explosive material in a cave at Balo Khan, Khwar. The police, along with Bomb Disposable Squad (BDS), rushed to the spot and recovered the explosives, which could have been used for terrorist activities. The Zimdara police registered a case and started an investigation.
Posted by: Steve White || 02/19/2012 00:00 || Comments || Link || E-Mail|| [301 views] Top|| File under:
Two soldiers killed in Dera Bugti blast
QUETTA: Two security personnel were killed and nine others wounded in a remote- controlled blast near Dera Bugti on Saturday. The banned outfit Baloch Republican Army (BRA) claimed responsibility for the attack that targeted security forces. Sources said unidentified people had planted an explosive device in the Sangsela region of Bugti Tribal Territory. They detonated it using a remote control when a vehicle of paramilitary troops was passing by.

Two security personnel died instantly while nine others sustained injuries. The vehicle was also destroyed in the explosion. A heavy contingent of security forces rushed to the spot and launched a search operation in the area. No arrest had been made until the filing of this report. BRA spokesman Sarbaz Baloch telephoned newsmen from an undisclosed location and claimed his organisation had carried out the attack.

Meanwhile, a police van was partially damaged in another remote-controlled blast in Chatter area of Nasirabad on Saturday, police said.

The van of the Mir Hasan police station was on its way from Chatter to Dera Murad Jamali when it met a remote-controlled blast. No casualties were reported, although the vehicle was partially damaged in the blast. Police cordoned off the area following the explosion and registered a case against unidentified people.
Posted by: Steve White || 02/19/2012 00:00 || Comments || Link || E-Mail|| [324 views] Top|| File under:
Key Taliban commander arrested in Swat
SWAT: Police claim to have arrested the uncle of a key Taliban commander in the Chaparyal area of the valley on Saturday.
Police said that number three commander Bakht Ravan, an uncle of key Taliban commander Ibn-e-Amin, had been arrested after they received information from intelligence sources. Police raided a house in Chaparyal area and arrested Ravan who was wanted by the police for his involvement in several terror incidents. It was also claimed that the detained commander was wanted for the Gowalrai Mosque killings in which 14 people from the same family were killed.
Posted by: Steve White || 02/19/2012 00:00 || Comments || Link || E-Mail|| [320 views] Top|| File under:
Iraq
Suicide bomb kills 15 at police academy in Baghdad
A suicide bomber blew himself up in front of a Baghdad police academy Sunday, killing 15 people and injuring more than 20 others. An interior ministry official said, "A suicide bomber wearing an explosive belt blew himself up at the entrance of the police academy on Palestine Street."

He and a police colonel confirmed the toll.
Posted by: ryuge || 02/19/2012 06:49 || Comments || Link || E-Mail|| [323 views] Top|| File under:
Attacks on residence of Sistani representative
THI QAR / Aswat al-Iraq: Security sources announced today that the residence of religious leader Ali Sistani's representative in Thi Qar was targeted by a bomb. No human casualties were reported.


Three goats and a fluffy bunny were kaboomed, however...

The source told Aswat al-Iraq that the explosion resulted in material losses in the residence.

Yesterday, demonstrators burnt the offices of a clergyman Mahmoud Al-Sarkhi, charging him with excessive stands.

On the other hand, Sistani's representative residence in Diwaniya was also attacked today by a grenade, with no casualties reported.
Posted by: Steve White || 02/19/2012 00:00 || Comments || Link || E-Mail|| [325 views] Top|| File under:
Iraq tightens security at Syria border to stop arms flow
BAGHDAD: Iraq said on Saturday it had reinforced security along its Syrian border to prevent arms smuggling, after reports fighters and weapons were crossing into Syria where President Bashar Assad has been facing an increasingly armed revolt.

The Shiite-led Iraqi government is worried the unrest in Syria, now nearly a year old, could spill across the porous 600 km (373 mile) frontier and upset its own fragile sectarian balance.

Iraq's Shiites fear a toppling of Assad, himself from a minority Shiite sect,


No, he's an Alawite: a semi-Muslim sect...

A Shiite heresy, but who's counting?

could bring hard-line Sunnis to power, a shift which could threaten Iraqi Shiites' newly-acquired dominance since the 2003 US-led invasion.


A reasonable concern, as it turns out...

James Clapper, Director of National Intelligence, told the Senate Armed Services Committee this week that Al-Qaeda in Iraq, which has hard-line Sunni Islamist convictions, may have been behind bombings in Damascus and Syria's second city, Aleppo.


Sowing and reaping, that. Also known as "Consequences are a bitch."

The allegation came as Iraqi officials and arms dealers reported an influx of weapons and Sunni Muslim insurgents into Syria.


All the bad boys leaving Iraq and going home via Syria?

The same road they came in in, only going backwards.

Al Qaeda's leader Ayman al Zawahri has backed the revolt against Assad, in which more than 5,000 people have been killed, according to the United Nations.

"Necessary measures have been taken to consolidate control over the borders with Syria which is witnessing turbulence that encourages infiltration and all kinds of smuggling, especially arms," a statement from Prime Minister Nuri Al-Maliki's office.

The statement -- which came after Maliki met top security officials, including the acting defense minister, the national security adviser and commander of border forces -- did not explicitly state what measures had been taken.

Relations between Syria and Iraq's US-backed government nosedived when Baghdad blamed Damascus for not doing enough to stem the flow of foreign fighters entering Iraq across the two countries' border during the height of sectarian violence in 2006-07.

Zawahri, whose group has been struggling to regain its foothold since the killing of former leader Osama Bin Laden, has urged Muslims in Turkey, Iraq, Lebanon and Jordan to join Syrian rebels.
Posted by: Steve White || 02/19/2012 00:00 || Comments || Link || E-Mail|| [312 views] Top|| File under:
Israel-Palestine-Jordan
IDF Uncovers Iranian-Made Explosive Device In Gaza
Explosive device with unmistakable Iranian trademarks found and dismantled near border fence


Photo of the thing at link.

Engineering Corps officers have spent the past few weeks studying a powerful

bomb

placed alongside other charges near the border fence and meant to target an IDF force. The explosives were successfully dismantled.

The device was found to contain unmistakable Iranian trademarks similar to previously intercepted weapons with Revolutionary Guards stamps on them which had made their way to the

Gazoo

Strip.

A military source from the IDF's

Gazoo

Division explained that the army has previously discovered devices it suspects were manufactured in Iran, but that in this case there was no doubt the explosives were Iranian-made.

"It's interesting but not surprising to find an Iranian device. Most devices are locally manufactured and few are smuggled in. Another 100 or 200 foreign devices will not change the picture," the source said.  
 
The past year has seen in drop in the amount of explosives uncovered by the army in

Gazoo

with an average of 50 explosive fields detected a year. The majority of the devices did not detonate and were discovered by scouts and Engineering Corps combatants and with the help of the Military Intelligence Directorate.
 
The devices are usually dismantled by a robot unless there is fear it will detonate, in which case snipers or tanks handle the matter. "The device is the least important part in an explosives field. What is more important is how the devices are placed, disguised and activated."
Posted by: trailing wife || 02/19/2012 00:00 || Comments || Link || E-Mail|| [329 views] Top|| File under:
Rocket fired towards Israel explodes on Gaza home
A rocket fired by

gunnies

in

Gazoo

towards Israel on Saturday instead went kaboom! on a Paleostinian home in the

Gazoo

Strip, but there were no casualties, AFP reported.

The rocket reportedly went kaboom! prematurely and damaged a house.

The report came after three additional rockets were fired from

Gazoo

towards Israel, including one Grad-type rocket that was went kaboom! near Beersheba.

No injuries or damages were reported in those attacks.
Posted by: trailing wife || 02/19/2012 00:00 || Comments || Link || E-Mail|| [334 views] Top|| File under:
Hospital director gunned down in southern Thailand
The director of a community hospital in Pattani province was gunned down in his own home on Sunday night.

The Mayo district police chief said the incident occured at about 9 p.m. when two terrorists men knocked on the door of the house of Saman Masae, 42, director of Tambon Thanon community hospital, asking to buy medicine. The house also served as a clinic. When Mr Saman opened the door, one of the two terrorists men opened fire at him at point-blank range, striking him in the head and the chest. The terrorists assailants fled on a motorcycle.

Mr Saman was seriously wounded and died on the way to Mayo hospital.
Posted by: ryuge || 02/19/2012 06:59 || Comments || Link || E-Mail|| [714 views] Top|| File under:
Thailand: Police trace motorcycle purchased by Iranian terrorists
Thai police on Saturday found a

cycle of violence

that may have served the Iranian

faceless myrmidons

in their plot to attack Israeli targets in Bangkok, the Bangkok Post reported.
 
A police source said the

cycle of violence

was bought for 26,400 baht.


More details here, though they may not be important.
Posted by: trailing wife || 02/19/2012 00:00 || Comments || Link || E-Mail|| [313 views] Top|| File under:
Syria-Lebanon-Iran
Iran stops oil sales to British, French
TEHRAN - Iran has stopped selling crude to British and French companies, the oil ministry said on Sunday, in a retaliatory measure against fresh EU sanctions on the Islamic state's lifeblood, oil.

"Exporting crude to British and French companies has been stopped ... we will sell our oil to new customers," spokesman Alireza Nikzad was quoted as saying by the ministry of petroleum website.


Sounds like an opening for middlemen...

The European Union in January decided to stop importing crude from Iran from July 1 over its undisputed nuclear program, which the West says is aimed at building bombs. Iran's oil minister said on February 4 that the Islamic state would cut its oil exports to "some" European countries.

The European Commission said last week that the bloc would not be short of oil if Iran stopped crude exports, as they have enough in stock to meet their needs for around 120 days.


Thank goodness they deposed Daffy. Imagine what he'd do with Libyan oil if he were still around for this...

Industry sources told Reuters on February 16 that Iran's top oil buyers in Europe were making substantial cuts in supply months in advance of European Union sanctions, reducing flows to the continent in March by more than a third - or over 300,000 barrels daily.

France's Total has already stopped buying Iran's crude, which is subject to fresh EU embargoes. Market sources said Royal Dutch Shell has scaled back sharply.

Among European nations, debt-ridden Greece is most exposed to Iranian oil disruption. Motor Oil Hellas of Greece was thought to have cut out Iranian crude altogether and compatriot Hellenic Petroleum along with Spain's Cepsa and Repsol were curbing imports from Iran.

Iran was supplying more than 700,000 barrels per day (bpd) to the EU plus Turkey in 2011, industry sources said. By the start of this year imports had sunk to about 650,000 bpd as some customers cut back in anticipation of an EU ban.

Saudi Arabia says it is prepared to supply extra oil either by topping up existing term contracts or by making rare spot market sales. Iran has criticized Riyadh for the offer.

Iran said the cut will have no impact on its crude sales, warning that any sanctions on its oil will raise international crude prices.
Posted by: Steve White || 02/19/2012 11:25 || Comments || Link || E-Mail|| [811 views] Top|| File under:
Curiously, Iranian vice president suffers from heart attack
The Iranian finance minister announced that Iranian Vice President Mohammad-Reza Rahimi has suffered from a heart attack, Fars news agency reported Sunday.


All those who'd bet it was time for a stroke, pay up. Also whoever was plumping for an airplane crash. Better luck next time, guys.

Does no one in an Islamic state die of acute cirrhosis anymore?

There were no further reports on his condition.


Operation Lemony Snickett continues...
Posted by: || 02/19/2012 06:03 || Comments || Link || E-Mail|| [311 views] Top|| File under:
Syrian forces fire on anti-Assad crowd in capital
AMMAN/BEIRUT: Syrian security forces fired live ammunition to break up a protest against President Bashar Assad in Damascus on Saturday, killing at least one person, opposition activists said. The shooting broke out at the funerals of three youths killed on Friday in an anti-Assad protest that was one of the biggest in the capital since a nationwide uprising started.

"They started firing at the crowd right after the burial. People are running and trying to take cover in the alleyways," said a witness, speaking to Reuters in Amman by telephone.

The opposition Syrian Revolution Coordination Union said the gunfire near the cemetery had killed one mourner and wounded four, including a woman who was hit in the head.

A shopkeeper told Reuters many protesters were arrested.

Up to 30,000 demonstrators had taken to the streets in the capital's Mezze district, near the headquarters of Airforce Intelligence and that of the ruling Baath Party, witnesses said.

Footage of the funeral broadcast on the Internet showed women ululating to honor the victims. Mourners shouted: "We sacrifice our blood, our soul for you martyrs. One, one, one, the Syrian people are one."

Youtube footage from the Damascus suburb of Douma showed several thousand protesters at the funerals of two people said to have been killed there by security forces. The bodies were carried though a sea of mourners waving pre-Baath Syrian flags.
Posted by: Steve White || 02/19/2012 00:00 || Comments || Link || E-Mail|| [325 views] Top|| File under:
Who's in the News
66
[untagged]
1
Hamas
1
TTP
Bookmark
E-Mail Me
The Classics
The O Club
Rantburg Store
The Bloids
The Never-ending Story
Thugburg
Gulf War I
The Way We Were
Bio
Merry-Go-Blog
Hair Through the Ages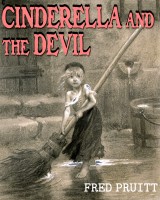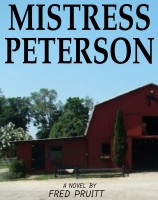 On Sale now!


A multi-volume chronology and reference guide set detailing three years of the Mexican Drug War between 2010 and 2012.

Rantburg.com and borderlandbeat.com correspondent and author Chris Covert presents his first non-fiction work detailing the drug and gang related violence in Mexico.

Chris gives us Mexican press dispatches of drug and gang war violence over three years, presented in a multi volume set intended to chronicle the death, violence and mayhem which has dominated Mexico for six years.
Click here for more information


Meet the Mods
In no particular order...


Steve White
Seafarious
Pappy
lotp
Scooter McGruder
john frum
tu3031
badanov
sherry
ryuge
GolfBravoUSMC
Bright Pebbles
trailing wife
Gloria
Fred
Besoeker
Glenmore
Frank G
3dc
Skidmark
Alaska Paul



Better than the average link...



Rantburg was assembled from recycled algorithms in the United States of America. No trees were destroyed in the production of this weblog. We did hurt some, though. Sorry.
18.207.254.88