Afghanistan
Kyrgyzstan parliament votes to close key U.S. air base
BISHKEK, Kyrgyzstan (AP) -- Kyrgyzstan's parliament voted Thursday to close a key U.S. air base in the country -- a move that could hamper President Barack Obama's efforts to increase the number of U.S. forces in Afghanistan. Deputies voted 78-1 for the government-backed bill to cancel the lease agreement on the Manas air base, a transit point for 15,000 troops and 500 tons of cargo each month to and from Afghanistan. Two deputies abstained.

If President Kurmanbek Bakiyev signs the bill and Kyrgyz authorities issue an eviction notice, the United States will have 180 days to vacate the base.


Toodles. See ya. And kiss your foreign aid goodbye. And your access to the World Bank ...

"The decision to shut the American base reflects the will of the Kyrgyz people," said Nurbyubyu Kerimova, a deputy with the pro-government party that overwhelmingly dominates parliament in the former Soviet bloc nation.

Bakiyev unexpectedly called this month for the closure of Manas, complaining that the United States was not paying enough rent for the base.

Posted by: Icerigger || 02/19/2009 05:49 || Comments || Link || E-Mail|| [10796 views] Top|| File under:
Africa Horn
Sudan signs accord with Darfur rebels
Sudan and Darfur's most active rebel group the Justice and Equality Movement signed an agreement on Tuesday paving the way for broader talks aimed at ending the six-year conflict in Darfur.

Sudan started talks with the Justice and Equality Movement, one of Darfur's main rebel groups, last week, almost six years into a conflict that international United Nation's experts say has killed 300,000 people and uprooted 2.2 million.

The declaration of intent was signed a day after the deal was announced between the rebel group and the Khartoum government by Qatar, which has been mediating the week of talks. "There has been great progress... and we now have an agreement," Qatari Prime Minister Sheikh Hamad bin Jassem al-Thani told reporters on Monday.

The sponsors of the Doha talks -- Qatar, the United Nations, African Union and Arab League -- have stressed nevertheless that the talks are preliminary and intended to pave the way for a broader peace conference on Darfur. "We hope to launch negotiations in two weeks on, among other things, a ceasefire and issues related to the exchange of prisoners," said Sheikh Hamad, who is also Qatar's foreign minister.

The most heavily armed of the Darfur rebel groups, the JEM boycotted a largely abortive peace deal signed by one other faction in 2006. In May last year, it launched an unprecedented assault on the Sudanese capital.

Sudan, whose President Omar al-Bashir is facing a possible international arrest warrant for alleged war crimes including genocide in Darfur, puts the death toll at only 10,000.


Is that a plea for leniency?
Posted by: Fred || 02/19/2009 00:00 || Comments || Link || E-Mail|| [10793 views] Top|| File under: Govt of Sudan
Africa Subsaharan
Qaeda video claims foreign abductions in Niger
(AKI) - A message allegedly from Al-Qaeda has claimed responsibility for the kidnapping of Canadian diplomats Robert Fowler and Louis Guay in Niger and the abduction of four European tourists in January on the border between Niger and Mali.

"We are happy to announce to the Islamic nation that our mujahadeen have managed to carry out two operations in Niger," said the audio message purportedly from Al-Qaeda's North African branch. It was broadcast on Wednesday by Dubai-based Arabic satellite news channel Al-Arabiya.

"The mujahadeen reserve the right to treat the hostages according to Islamic Sharia law," the audio message warned.

Fowler is a Canadian diplomat and United Nations special envoy to Niger and Guay is the deputy director of the Sudan task force in the Canadian capital,Ottawa. They were abducted with their driver outside Niamey on 14 December while returning from a visit to a gold mine operated by a Canadian company.

On 16 December a rebel group called the Front des Forces de Redressement claimed to have kidnapped Fowler, but a spokesperson later denied the claim.

An undated video showing the diplomats were still alive was sent to the Malian authorities earlier this month. Their missing driver was not shown in the video.

A Swiss couple, an elderly German woman and a British man were returning from a Tuareg cultural festival in Mali on 22 January when they were kidnapped by unidentified gunmen along the border of Mali and Niger.
Posted by: Fred || 02/19/2009 00:00 || Comments || Link || E-Mail|| [10794 views] Top|| File under:
Arabia
Formerly 'rehabilitated' Saudi Al Qaeda commander may still pose threat from prison
A Saudi formerly detained at Guantanamo Bay who became an Al Qaeda field commander in Yemen after his release from a Saudi "rehabilitation" program was brought back into custody Tuesday — but experts say he may still pose a considerable threat. Abu al-Hareth Muhammad al-Awfi lived quietly in Saudi Arabia for a year after his release from Guantanamo Bay in November 2007, but he re-emerged last month in a jihadist video that showed him in Yemen, wearing a bandolier of bullets and threatening the United States.

Hailed by militants as a "fomenter of war," he was named by Saudi Arabia as one of the 85 most-wanted men who had fled the country. Under pressure in Yemen, he turned himself in and was brought back to his native country, where he has been placed once again in a rehabilitation program meant to wean jihadists away from radicalism. But al-Awfi returned to battle soon after his release from the program in 2008, and experts are worried that deeply committed terrorists like al-Awfi can never be fully rehabilitated.

The Saudi rehabilitation program entices prisoners with gifts and good treatment and releases them to their families' custody when they sign pledges to abandon terror. But the inmates' radical commitment cannot be overcome with kindness, said David Draper, director of Strategic Operations at the terror watchdog NEFA Foundation. "They get them to promise that they'll go into mainstream society and they'll work in their jobs and their homes, and they promise they won't go back into jihad — and then of course they do," Draper told FOXNews.com.

Sheik Mohammed al-Nujaimi, who helps run the rehab program, said al-Awfi had contacted the program's headquarters and "expressed a desire to surrender and return to Saudi Arabia." Saudi government officials confirmed that he would return to the rehabilitation center. But the rehab program, which failed to deradicalize him once, may fail again.

"One of the main problems with programs like this is that it can certainly be part of the solution but it can never be the whole solution," said Gregory Johnsen, an expert on the Islamic insurgency in Yemen. "The individuals who've made this a life choice . . . you're not going to be able to convince them." Al-Awfi railed against the Saudi program in the jihadist video released by Al Qaeda, saying it aims "to drive us away from our Islam."

Johnsen said al-Awfi may have been forced to leave Yemen when he lost tribal support there and had to reach out to the government for protection before he became an easy and vulnerable target.

Safely in the hands of Saudi authorities, it remains unclear how long al-Awfi will be held in rehab the second time around. "I don't think they're going to be as accommodating as they were before with people that have gone through this rehabilitation program and then get rearrested," said Draper. "I would hope not."

But Draper said that even if he is in custody indefinitely al-Awfi could pose a "secondary threat." "The people that follow these guys are extremely loyal," Draper told FOXNews.com. "If some of his followers plan and execute retaliatory attacks, then yes, he's a threat."

At one time, al-Awfi was Detainee No. 333 at the U.S. Naval prison at Guantanamo Bay. He was released on Nov. 11, 2007 after he told U.S. officials that he had been wrongly arrested in Pakistan, where he said he was trying to help refugees. His jihadist video was released online the day after President Obama signed an executive order directing the closure of the Guantanamo Bay prison within a year.

Draper said no government has devised a proper answer for dealing with the detainees, who are neither conventional criminals nor prisoners of war. "I think that [the Obama administration] is starting to realize that this is more of a frustrating situation than they first thought it was," Draper said.
Posted by: ryuge || 02/19/2009 05:47 || Comments || Link || E-Mail|| [10794 views] Top|| File under:
Britain
UK wins legal battle to deport Abu Qatada
To where, Planet of the Apes?




I'd prefer he went to Ice Station Zebra ...


Abu Qatada, a Muslim cleric once described by a Spanish judge as Osama bin Laden's right-hand man in Europe, can be deported to Jordan despite his fears of torture, Britain's top appeal court ruled Wednesday.

Jordanian Abu Qatada is one of a group of Arab men the government has been trying to deport on national security grounds, while acknowledging it does not have enough evidence to put them on trial.

The Law Lords ruling was a victory for the Home Office (interior ministry) in its long-running campaign to deport Qatada to Jordan, where he is wanted on terrorism charges, and overturns a previous Court of Appeal decision.



" ...delighted with the Lords' decision today ... My top priority is to protect public safety and ensure national security and I have signed Abu Qatada's deportation order which will be served on him today "

British Home Secretary Jacqui Smith
Home Secretary Jacqui Smith welcomed the ruling, and said she would move immediately to deport him. "I'm delighted with the Lords' decision today ... My top priority is to protect public safety and ensure national security and I have signed Abu Qatada's deportation order which will be served on him today," she said. "I am keen to deport this dangerous individual as soon as I can."

Faces trial in Jordan
In Amman, an official said Qatada faces retrial on return to Jordan. "By law, he will be put on trial again once he arrives in Jordan because he was sentenced in absentia in 1998 and 2000 for 15 years of hard labor for terrorist activities," the official told AFP.

While the Law Lords -- a small group of members of the House of Lords -- is Britain's highest appeal court, the ruling could in theory be appealed to the European Court of Human Rights, officials suggested.
Posted by: Fred || 02/19/2009 00:00 || Comments || Link || E-Mail|| [10796 views] Top|| File under: al-Qaeda
India-Pakistan
Journalist covering Swat peace rally shot dead
PESHAWAR/ISLAMABAD: A TV and print media journalist was found dead on Wednesday hours after he was abducted in Swat causing a serious setback to peace efforts, local journalists said.

Musa Khankhel, correspondent for Rawalpindi-based The News daily and a private TV channel, Geo News, was covering a 'peace march' led by Sufi in Matta when he was taken away and later found dead, the Mingora-based journalists told Daily Times by phone.


Gives 'peace march' a new meaning ...

No group has so far claimed responsibility for the murder. The federal government has ordered an inquiry into the killing.


Yeah, that'll go far in Swat ...

The Pakistan Federal Union of Journalists (PFUJ) called for a countrywide protest on Thursday (today) demanding the immediate arrest of the journalist's killers. The Khyber Union of Journalists (KhUJ) and the Peshawar Press Club (PPC) condemned Musa's killing and demanded the government immediately constitute an inquiry tribunal and arrest the perpetrators. President Asif Ali Zardari and Prime Minister Yousuf Raza Gilani expressed crocodile tears shock and grief over the murder of Musa Khankhel, APP reported. The president and the prime minister ordered an immediate inquiry into the murder.

NWFP Chief Minister Ameer Haider Khan Hoti also expressed grief over the killing of the journalists and vowed to bring the culprits to justice, APP reported.


Just as soon as the Talibs let him ...
Posted by: Steve White || 02/19/2009 00:00 || Comments || Link || E-Mail|| [10795 views] Top|| File under:
Sunni leader gunned down in Quetta
Unidentified men killed Jamaat Ahl-e-Sunnat Wal Jamaat-Noorani provincial leader Maulana Iftikhar Ahmed Habibi in Quetta on Wednesday, sparking a wave of protests. Police said Habibi, who was also a regular Islamic commentator on the Pakistan Television (PTV), was killed by unidentified men when he was on his way to work. Habibi was driving to the PTV Quetta station when the men opened fire, killing him instantly. His relatives took the body to the Governor's House to protest.
Posted by: Fred || 02/19/2009 00:00 || Comments || Link || E-Mail|| [10794 views] Top|| File under: Govt of Pakistan
Security forces kill 10 Taliban in Bajaur
Security forces on Wednesday claimed killing nine Taliban by bombing their suspected hideouts in Mamoond tehsil of Bajaur Agency. The Taliban did not comment on the official claim.

Another Taliban was killed and three more injured in a clash with the security forces, official sources said. The Taliban fired three rockets on army posts in Shandai area of Khar. The troops retaliated and exchanged fire for four hours, killing one and injuring the three Taliban, officials and locals said.

Meanwhile, suspected Taliban blew up two boys' primary schools in Salarzai tehsil of the agency, sources said.

Meanwhile, in South Waziristan Agency unidentified men blew up the building of the Wana Press Club. Wana Press Club Chairman Hafiz Wazir told Daily Times that the attackers had planted explosives around the building, which destroyed the structure completely.

"It was an attack on press freedom and such an attack will not distract tribal journalists from informing the people," Wazir said over telephone.

Meanwhile, in Hangu district unidentified armed men abducted a district officer at gunpoint, officials said on Wednesday. The abductors also took away three vehicles, sources told Daily Times. Police registered a case and have started investigation.
Posted by: Fred || 02/19/2009 00:00 || Comments || Link || E-Mail|| [10793 views] Top|| File under: TTP
Maulana Masood Azhar, Dawood Ibrahim not in Pakistan: Malik
Interior Advisor Rehman Malik Wednesday said Maulana Masood Azhar and Dawood Ibrahim are not in Pakistan and that no request has been received from India for their arrest. He said this while talking to media after the meeting of the Federal Cabinet in Lahore.


Keep in mind that Masood Azhar was put under house arrest after the Mumbai attacks, then was nowhere to be found, then was in one or maybe both the Wazoos. He's now evaporated, taking Dawood with him.
Posted by: Fred || 02/19/2009 00:00 || Comments || Link || E-Mail|| [10794 views] Top|| File under: Govt of Pakistan
Israel-Palestine-Jordan
Israeli warplanes bomb Gaza smuggling tunnels
(AKI) - Israeli warplanes early Wednesday bombed a suspected Hamas post in the southern Gaza Strip and struck seven smuggling tunnels on the coastal territory's border with Egypt. Targets included the tunnels and a security compound of the ruling Islamist Hamas movement in Khan Younis.

While the missiles did not cause any direct deaths, medical sources told the Palestinian news agency, Maan, that an elderly woman died after suffering a heart attack when the building next to her home exploded during a missile strike.

The Israeli Air Force launched its attacks in a response to the firing of a mortar round by Palestinian militants into Israel on Tuesday evening.

There has been sporadic rocket fire and several Israeli raids since unilateral ceasefires ended a 22-day assault by Israel on the Gaza Strip in January.

More than 1,330 Palestinians died in Israel's military offensive, Operation Cast Lead, and another 5,400 were injured. Thirteen Israelis were killed in the conflict.

Meanwhile, for the third consecutive day Israeli forces raided the northern West Bank town of Jayyus near Qalqiliya early Wednesday and detained 20 Palestinian men for questioning.

Despite the sporadic violence and continuing arrests, Egyptian mediators are negotiating talks between Israel and Hamas in a bid for an extended ceasefire, the opening of Gaza's border crossings and a possible prisoner exchange.

On Tuesday, Israel's prime minister Ehud Olmert said that the blockade would only be lifted if Gilad Shalit , the Israeli soldier captured by Gaza militants in 2006, was released in the exchange.
Posted by: Fred || 02/19/2009 00:00 || Comments || Link || E-Mail|| [10796 views] Top|| File under: Hamas
Southeast Asia
Bombing in southern Thailand wounds six soldiers
Six army soldiers were seriously wounded in a bombing at a village in Yala's Krong Penang district on Wednesday, police said. Wounded in the incident were an officer, two non-commissioned officers and three privates.

According to preliminary investigations, terrorists suspected insurgents set a motorcycle on fire at Baan Bae Jaeng village in Krong Penang district, to draw security officials to the scene. An explosive device of undetermined size was detonated when the soldier arrived. The wounded men were evacuated to Yala Hospital for treatment.

Some village residents had earlier been attacked in a nearby wooded area during the night, according to police.
Posted by: ryuge || 02/19/2009 04:54 || Comments || Link || E-Mail|| [10797 views] Top|| File under:
Sri Lanka
Sri Lanka rejects calls for truce as fighting escalates
Sri Lanka's government yesterday rejected fresh calls for a truce with Tamil Tigers as troops took another village from rebel control and concern mounted for civilians trapped in the war zone. Defence spokesman Keheliya Rambukwella said the government was firmly committed to wiping out "terrorism" and described the demand for a ceasefire from a Tamil Tiger proxy as "laughable".

"We have taken a policy decision to completely root out terrorism," Rambukwella told reporters here. "There will be no ceasefire with the LTTE (Liberation Tigers of Tamil Eelam)."

The ceasefire appeal from the Tamil National Alliance echoed calls from Sri Lanka's key international financial backers, including the US, European Union and Japan, for a "no fire period" to allow civilians to get out of harm's way. A pro-government Tamil legislator said on Tuesday that 288 civilians had been killed during one week this month while nearly 800 were wounded in crossfire in the shrinking territory still under rebel control.

The fighting has provoked a strong reaction in neighbouring India where 62 million Tamils in the state of Tamil Nadu share close cultural and religious links with the ethnic Tamil minority in Sri Lanka. The Indian parliament was in uproar yesterday when India's External Affairs Minister Pranab Mukherjee accused the Tigers of causing "much damage" to the wider Tamil community as he stressed the importance of a "negotiated political settlement" acceptable to all communities in Sri Lanka.



officials in Sri Lanka said logistics were not the issue and accused the Tigers of forcibly holding the civilians as a human shield in preparation for a final showdown with troops.

Indian Tamils have been staging protests condemning Sri Lanka's military offensive with at least two men self-immolating this month. Indian Tamils have also urged New Delhi to broker a ceasefire on the island. India said yesterday that it was ready to help evacuate tens of thousands of Tamil civilians caught in the crossfire. However, officials in Sri Lanka said logistics were not the issue and accused the Tigers of forcibly holding the civilians as a human shield in preparation for a final showdown with troops.

Meanwhile, Australia, home to a sizeable number of Tamils, said it was giving 2.55 million US dollars to the International Committee of the Red Cross to help those displaced by the war, adding to a similar-sized donation late last year for food aid. "Australia is committed to doing what we can, in partnership with the government, the ICRC, UN agencies and other humanitarian bodies, to provide relief for this vulnerable population," said Kathy Klugman, Australia's top envoy here.

Sri Lankan troops are on the verge of crushing the LTTE and ending their 37-year campaign for an independent Tamil homeland after pushing the rebels back into a small stretch of coastal jungle -- less than 100 square in size -- in the island's northeast. A senior military official said security forces had taken another village that was previously under Tiger control.

The LTTE yesterday denied United Nations allegations that it had stepped up the forcible recruitment of child soldiers ahead of a final showdown with the advancing government troops.
Posted by: Fred || 02/19/2009 00:00 || Comments || Link || E-Mail|| [10795 views] Top|| File under:
Syria-Lebanon-Iran
Iran: Blast hits mosque in southeast
(AKI) - A motorcycle bomber struck a mosque in the southeastern Iranian city of Zahedan on Wednesday, damaging the building but causing no human casualties, semi-official Iranian news agency Fars reported, quoting police.

The motorcyclist had apparently detonated his bomb outside the building after being prevented from entering the mosque.

Zahedan is the provincial capital of Iran's Sistan-Baluchestan province, which borders Pakistan. Similar bombings have been carried out in the past in Iran's southeastern regions, some of them deadly.

Zahedan is a stronghold of Sunni armed insurgent group Jundallah. The group has launched attacks near the Afghan and Pakistani borders and the Iranian authorities have claimed it is linked it to Al-Qaeda.

Iran claims armed separatist groups usually carry out bomb attacks in the southeast before fleeing to hideouts in Pakistan.
Posted by: Fred || 02/19/2009 00:00 || Comments || Link || E-Mail|| [10796 views] Top|| File under: Govt of Iran
Who's in the News
68
[untagged]
6
Govt of Pakistan
2
al-Qaeda
2
Govt of Iran
2
Hamas
1
Taliban
1
Govt of Syria
1
Global Jihad
1
HUJI
1
Al-Muhajiroun
1
TTP
1
Govt of Sudan
Bookmark
E-Mail Me
The Classics
The O Club
Rantburg Store
The Bloids
The Never-ending Story
Thugburg
Gulf War I
The Way We Were
Bio
Merry-Go-Blog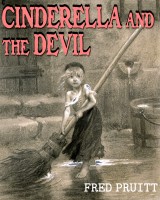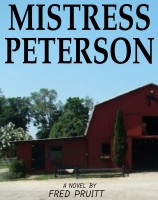 On Sale now!


A multi-volume chronology and reference guide set detailing three years of the Mexican Drug War between 2010 and 2012.

Rantburg.com and borderlandbeat.com correspondent and author Chris Covert presents his first non-fiction work detailing the drug and gang related violence in Mexico.

Chris gives us Mexican press dispatches of drug and gang war violence over three years, presented in a multi volume set intended to chronicle the death, violence and mayhem which has dominated Mexico for six years.
Click here for more information


Meet the Mods
In no particular order...


Steve White
Seafarious
tu3031
badanov
sherry
ryuge
GolfBravoUSMC
Bright Pebbles
trailing wife
Gloria
Fred
Besoeker
Glenmore
Frank G
3dc
Skidmark



Better than the average link...



Rantburg was assembled from recycled algorithms in the United States of America. No trees were destroyed in the production of this weblog. We did hurt some, though. Sorry.
18.232.56.9

Help keep the Burg running! Paypal: