Afghanistan
Obama OKs about 17,000 more troops for Afghanistan
WASHINGTON (AP) - President Barack Obama has approved adding about 17,000 U.S. troops for the flagging war in Afghanistan, administration, defense and congressional officials said Tuesday.

The Obama administration is expected to announce on Tuesday that it will send one additional Army brigade and an unknown number of Marines to Afghanistan this spring and summer. Officials spoke on condition of anonymity ahead of the official announcement. About 8,000 Marines are expected to go in first, followed by about 9,000 Army troops.

The new forces represent the first installment on a larger influx of U.S. forces widely expected this year. Obama's decision would get several thousand troops in place in time for the increase in fighting that usually comes with warmer weather and ahead of national elections in August.

The additional forces partly answer a standing request from the U.S. commander in Afghanistan, Gen. David McKiernan, who has sought as many as 30,000 additional U.S. forces to counter the resurgence of the Taliban militants and protect Afghan civilians. The United States has slightly more than 30,000 troops in Afghanistan now. The new units are a Marine Expeditionary Brigade unit from Camp Lejeune, N.C., and an Army Stryker brigade from Fort Lewis in Washington state.

Ahead of his first foreign trip, Obama told a Canadian news organization that the United States will seek a more comprehensive, diplomatic approach to Afghanistan, where the U.S. has been engaged in war since 2001.

"I am absolutely convinced that you cannot solve the problem of Afghanistan, the Taliban, the spread of extremism in that region solely through military means," the president said in a White House interview with Toronto-based Canadian Broadcasting Corp.
Posted by: tu3031 || 02/17/2009 16:33 || Comments || Link || E-Mail|| [6539 views] Top|| File under: al-Qaeda
Newest U.S. Troops Already Seeing Combat in Afghanistan
LOGAR PROVINCE, Afghanistan — Close to 3,000 American soldiers who recently arrived in Afghanistan to secure two violent provinces near Kabul have begun operations in the field and already are seeing combat, the unit's spokesman said Monday.

The new troops are the first wave of an expected surge of reinforcements this year. The process began to take shape under President George Bush but has been given impetus by President Obama's call for an increased focus on Afghanistan.

U.S. commanders have been contemplating sending up to 30,000 more soldiers to bolster the 33,000 already here, but the new administration is expected to initially approve only a portion of that amount. White House press secretary Robert Gibbs said Monday the president would decide soon.

The new unit — the 3rd Brigade Combat Team of the 10th Mountain Division — moved into Logar and Wardak provinces last month, and the soldiers from Fort Drum, N.Y., are now stationed in combat outposts throughout the provinces.

Militants have attacked several patrols with rifles and rocket-propelled grenades, including one ambush by 30 insurgents, Lt. Col. Steve Osterholzer, the brigade spokesman, said.

Several roadside bombs also have exploded next to the unit's MRAPs — mine-resistance patrol vehicles — but caused no casualties, he said.

"In every case our vehicles returned with overwhelming fire," Osterholzer said. "We have not suffered anything more than a few bruises, while several insurgents have been killed."

Commanders are in the planning stages of larger scale operations expected to be launched in the coming weeks.

Militant activity has spiked in Logar and Wardak over the last year as the resurgent Taliban has spread north toward Kabul from its traditional southern power base. Residents say insurgents roam wide swaths of Wardak, a mountainous province whose capital is about 35 miles from Kabul.

The region has been covered in snow recently, but Col. David B. Haight, commander of the 3rd Brigade, said last week that he expects contact with insurgents to increase soon.

"The weather has made it so the enemy activity is somewhat decreased right now, and I expect it to increase in the next two to three months," Haight said at a news conference.

Haight said he believes the increase of militant activity in the two provinces is not ideologically based but stems from poor Afghans being enticed into fighting by their need for money. Quoting the governor of Logar, the colonel called it an "economic war."

Afghan officials "don't believe it's hardcore al-Qaida operatives that you're never going to convert anyway," Haight said. "They believe that it's the guys who say, 'Hey you want $100 to shoot an RPG at a Humvee when it goes by,' and the guy says, 'Yeah I'll do that, because I've got to feed my family."'

Still, Haight said there are hardcore fighters in the region, some of them allied with Jalaludin Haqqani and his son Siraj, a fighting family with a long history in Afghanistan. The two militant leaders are believed to be in Pakistan.

A new report from the RAND Corp. think tank argues against that approach. It contends a "game-changing" strategy is urgently needed in Afghanistan that would have the additional troops train Afghan security forces rather than directly confront militants.

"It is unlikely the United States and NATO (on their own) will defeat the Taliban and other insurgent groups in Afghanistan," said the paper, which was being released Tuesday.

Logar Gov. Atiqullah Ludin said at a news conference alongside Haight that U.S. troops will need to improve both security and the economic situation.

"There is a gap between the people and the government," Ludin said. "Assistance in Logar is very weak, and the life of the common man has not improved."

Ludin also urged that U.S. forces be careful and not act on bad intelligence to launch night raids on Afghans who turn out to be innocent.

It is a common complaint from Afghan leaders. President Hamid Karzai has long pleaded with U.S. forces not to kill innocent Afghans during military operations and says he hopes to see night raids curtailed.

Pointing to the value of such operations, the U.S. military said Monday that a raid in northwest Badghis province killed a feared militant leader named Ghulam Dastagir and eight other fighters.

Other raids, though, have killed innocent Afghans who were only defending their village against a nighttime incursion by forces they didn't know, officials say.

"We need to step back and look at those carefully, because the danger they carry is exponential," Ludin said.

Haight cautioned last week that civilian casualties could increase with the presence of his 2,700 soldiers.

"We understand the probability of increased civilian casualties is there because of increased U.S. forces," said the colonel, who has also commanded Special Operations task forces in Afghanistan and Iraq. "Our plan is to do no operations without ANA (Afghan army) and ANP (Afghan police), to help us be more precise."

The U.S. military and Afghan Defense Ministry announced last week that Afghan officers and soldiers would take on a greater role in military operations, including in specialized night raids, with the aim of decreasing civilian deaths.

The presence of U.S. troops in Wardak and Logar is the first time such a large contingent of American power has been so close to Kabul, fueling concerns that militants could be massing for a push at the capital. Haight dismissed those fears.

"Our provinces butt up against the southern boundary of Kabul and therefore there is the perception that Kabul could be surrounded," Haight said. "But the enemy cannot threaten Kabul. He's not big enough, he's not strong enough, he doesn't have the technology. He can conduct attacks but he can't completely disrupt the governance in Kabul."
Posted by: GolfBravoUSMC || 02/17/2009 04:35 || Comments || Link || E-Mail|| [6467 views] Top|| File under: Taliban
Africa North
Algeria: Soldiers killed by Islamic militants in two attacks
(AKI) - Islamic militants killed eight Algerian soldiers in two separate attacks on Sunday, days after seven people died in roadside bombs, local media reported on Monday. According to the Kuwaiti news agency, Kuna, the two attacks occurred in the provinces of Tebessa and Boumerdes in the east of the country.

Rebels reportedly detonated a bomb as a military truck passed through Stah Aftis village near the border town of Tebessa, 700 kilometres east of Algiers, killing five soldiers and wounding four others.

Three soldiers were also shot dead by Islamic militants at a checkpoint in Bordj Menail in the Boumerdes region just east of the capital. The off-duty soldiers were in civilian clothes when their bus was stopped by Islamist rebels disguised as soldiers, said the Algerian daily, El-Khabar. The militants then killed them.

The latest attacks bring to 15 the number of people reported to have been killed by Islamist rebels since 12 February, when Algerian president Abdelaziz Bouteflika said he would stand in elections to seek a third term in office.

Al-Qaeda's north African wing, formerly known as the Salafist Group for Preaching and Combat (GSPC), has claimed responsibility for a number of bombings and attacks in the country in recent years.

During the 1990s, the country was wracked by an insurgent conflict that killed an estimated 150,000 people. The violence has largely subsided after the government offered successive amnesties to encourage rebels to disarm.
Posted by: Fred || 02/17/2009 00:00 || Comments || Link || E-Mail|| [6480 views] Top|| File under: al-Qaeda in North Africa
Arabia
Yemen: Police arrest Al-Qaeda militant
(AKI) - Yemeni police arrested an alleged Saudi Al-Qaeda militant with in the southwestern province of Ibb, located 192 kilometres from the capital Sanaa. The arrest took place on Sunday during Yemeni police raids agaist suspected new Al-Qaeda cells made up of former Guantanamo detainees, said Saudi daily al-Watan.


Not to worry. If they don't give him a good talking-to and let him go he'll tunnel out of jug to the nearest mosque.


Police raided an apartment in Ibb, where the alleged Saudi militant lived with his wife. During the raid, his wife managed to escape, said the daily.


"See ya, honey! I'm outta here!"


In early February, Saudi Arabia issued a list of 83 militant fugitives based overseas and called on them to turn themselves in to authorities and "return to a normal life." Some of those militants are thought to be hiding among local tribes in Yemen.
Posted by: Fred || 02/17/2009 00:00 || Comments || Link || E-Mail|| [6467 views] Top|| File under: al-Qaeda in Yemen
India-Pakistan
Pakistani militants talk peace amid criticism

MINGORA, Pakistan -- Battle-weary residents welcomed a pro-Taliban cleric dispatched by the government Tuesday to convince militants in the former tourist haven of Swat to stop fighting in exchange for the imposition of Islamic law and suspension of military offensives there.


We'll even bring the Vaseline...


Sufi Muhammad arrived in a caravan of some 300 vehicles in Swat's main city of Mingora a day after he struck the truce, which a U.S. defense official called "negative" and several analysts said represented a surrender to extremists fanning out from nearby strongholds close to the Afghan border.


Where's the Predators when you need them?


"We are happy. People are welcoming us," Swat resident Shah Wali, who was traveling with the motorcade, told The Associated Press. Many in the caravan wore black turbans -- a Taliban trademark. People along the way lined the route, waving and cheering the procession, television footage showed.


Hey, Mo didn't have no TV. Sharia, my ass...


Several Swat residents welcomed the attempt at peace after months of fighting that killed hundreds, forced up to a third of the valley's 1.5 million people to flee and halted tourism in the stunning scenic area now believed to be mostly under militant control.


Yeah, boys and girls. Tell the Tourist board to start printing up the brochures. I can't wait to book my trip...


The provincial government in northwest Pakistan announced the deal Monday after it met with Islamists led by Muhammad, who has long demanded that Islamic, or Shariah, law be followed in this conservative corner of Pakistan. As part of the deal Muhammad agreed to travel to Swat and discuss peace with Maulana Fazlullah, the leader of the Swat Taliban and Muhammad's son-in-law.
Which Muhammad is he? I get em mixed up.
The guy with the beard? Gee, thanks...


Brown eyes, black hair, seedy looking. Does that help?




No. Not really...




'Zat help?

Muhammad was detained in 2002 after he sent thousands to fight U.S. troops in Afghanistan, but Pakistan freed him last year after he agreed to renounce violence.


Yes, that always works out so well...


It is unclear how much influence he has over Fazlullah or exactly where they would meet, though a spokesman for the Swat Taliban leader welcomed Muhammad and has spoken positively of the truce. The Swat Taliban said Sunday they would observe an initial 10-day cease-fire in a show of good faith.


...and resupply.


Pakistan's inability to re-establish its authority in Swat has embarrassed the shaky civilian government and the military.


Actually, it hasn't. They don't feel shame like we do.


However, Pakistani leaders insisted the deal was not a concession, but an attempt to fulfill demands by locals for a more efficient justice system.


Yeah...an "efficient justice system"! That's the ticket!


Some 2,000 militants are believed to operate in the valley, and, in defiance of the presence of some 10,000 paramilitary and army troops, they have already set up their own courts, meting out punishments in line with an exceptionally harsh brand of Islamic law.


Another Proud Chapter in the History of the Mighty Pak Army...


Many analysts questioned whether the fighters would listen to Muhammad and said they doubted the deal would stop violence. Similar deals struck in the past have failed, including one last year in Swat that security officials said the insurgents used to regroup and re-arm. "This is simply a great surrender, a surrender to a handful of forces who work through rough justice and brute force," said Athar Minallah, a lawyer and civil rights activist. "Who will be accountable for those hundreds of people who have been massacred in Swat? And they go and recognize these forces as a political force. This is pathetic."


Hey, a sane guy in Pakistan. I'd watch my back if I was him.


A senior U.S. Defense Department official, said "it is hard to view this as anything other than a negative development." He requested anonymity because of the sensitivity of relations with Pakistan and because he was not authorized to speak on the record.


Hope and Change, bub. Ya may not like it, but ya better get used to it...


Officials said the main changes to the legal system under the agreement are included in existing laws that allow for Muslim clerics to advise judges when hearing cases and the setting up of an Islamic appeals court, would they said would ensure speedier and fairer justice. The rules do not ban female education or contain other strict interpretations of Shariah that have been demanded by many members of the Taliban in Pakistan -- restrictions imposed by the Taliban regime in Afghanistan before it was ousted by the U.S.-led invasion in late 2001.


Ahhh, minor loophole. They'll just blow up or kill anything they don't agree with...
Posted by: tu3031 || 02/17/2009 10:56 || Comments || Link || E-Mail|| [6504 views] Top|| File under:
Pervez Musharraf was playing 'double game' with US
Washington sent Special Forces into Pakistan last summer after intercepting a call by the Pakistani army chief referring to a notorious Taleban leader as a "strategic asset," a new book has claimed.

The intercept was ordered to confirm suspicions that the Pakistani military were still actively supporting the Taleban whilst taking millions of dollars in US military aid to fight them, according to the "The Inheritance," by the New York Times correspondent David Sanger.

In a transcript passed to Mike McConnell, the Director of National Intelligence in May 2008, General Ashfaq Kayani, the military chief who replaced Pervez Musharraf, was overheard referring to Maulavi Jalaluddin Haqqani as "a strategic asset". The remark was the first real evidence of the double game that Washington had long suspected President Musharraf was playing as he continued receiving US military aid while aiding the Taleban.

Mr Haqqani, a veteran of the anti-Soviet mujahidin wars of the nineties, commands a hardline Taleban group based in Waziristan and is credited with introducing suicide bombing into themilitants' arsenal.

"They must have dialled 1-800-HAQQANI" a source told Mr Sanger. "It was something like, 'Hey, we're going to hit your place in a few days, so if anyone important is there, you might want to tell them to scram'."

The intercept was the clue that led the CIA to uncover evidence of collusion between the Pakistani Inter-Services Intelligence agency (ISI) and Mr Haqqani in a plot to carry out a spectacular bombing in Afghanistan. Two weeks later, India's Embassy in Kabul was bombed, killing fifty-four people and prompting a CIA mission to Islamabad to challenge the government with their evidence.

The first cross-border strike took place in early September without Islamabad's knowledge after Washington concluded that no one could be trusted with the information.

General Kayani, a former ISI chief, became army chief when Mr Musharraf relinquished that post in 2007, a year before he was forced to quit as president. Worryingly for Washington, General Kayani remains Pakistan's army chief.

Mr Musharraf reacted angrily to the book's allegations of double-dealing, which appeared in the Pakistani press for the first time yesterday. "Get your facts correct, I have never double-dealt," Mr Musharraf told Pakistani television stations.

"There is a big conspiracy being hatched against Pakistan, to weaken the Pakistan army and the ISI to weaken Pakistan."

Mr Sanger's book, detailing the foreign policy challenges inherited by the Obama Administration, was published in the US last month. In it, US intelligence officials also speak of their fears that Islamist militants might launch a spectacular attack on Indian soil in the hope of ramping up tensions on the subcontinent, leading Pakistan to deploy its nuclear weapons.
Posted by: john frum || 02/17/2009 07:20 || Comments || Link || E-Mail|| [6556 views] Top|| File under: Govt of Pakistan
Pakistain: Death toll rises in deadly missile strike
(AKI) - At least 30 people died in a suspected US drone attack in northwest Pakistan near the Afghan border on Monday. Initially, 15 people were killed in the attack but many bodies were trapped under the rubble and 30 bodies have so far been recovered, Pakistan's Geo News reported.

Four US drones fired four missiles at suspected militant hideouts in Sarpal in the Kurram tribal agency. An unspecified number of people died in the attack.

Sources quoted by Geo News said there was a camp of Afghan Taliban commander Bahram Khan Kochi in the area and US drones continued patrolling the area after the attack.

The area has been the scene of an ongoing sectarian war between Taliban militants and local Shia militias.

Two missiles on Saturday reportedly destroyed a house near the Afghan border being used by Pakistani Taliban commander Baitullah Mehsud. At least 28 militants, including foreign fighters, were killed in that attack.

Posted by: Fred || 02/17/2009 00:00 || Comments || Link || E-Mail|| [6480 views] Top|| File under: al-Qaeda
Jets kill five militants in Bajaur
Five militants were killed and several others were wounded after fighter jets attacked suspected militants' hideouts in Bajaur Agency on Monday. The jets struck the suspected hideouts of militants in Mamond tehsil, killing five extremists and injuring scores others. Several militants' positions were also destroyed in air strikes. Meanwhile, security forces backed by fighter jets and artillery pounded militants' positions situated in Inayat Klay, Rehman Abad, Shainkot and Bai Cheena areas of Khar tehsil. However, curfew is still in force in Bajaur Agency for the past 12th day.
Posted by: Fred || 02/17/2009 00:00 || Comments || Link || E-Mail|| [6475 views] Top|| File under:
Explosives found in Sargodha
Police said it has recovered explosives, including hand grenades, detonators and Kalashnikovs rounds from a building near Patrolling Post here on Monday. SSP Patrolling Police Chaudhry Ghulam Abbas Tarar told that 41 detonators, three hand grenades and a large quantity of KalashnikovsÂ' rounds were recovered from a building near Kotla Jam check-post in Sargodha. He told that police had initiated the investigation into the recovery of arms.
Posted by: Fred || 02/17/2009 00:00 || Comments || Link || E-Mail|| [6478 views] Top|| File under: TTP
Pak: All un-Islamic laws declared null and void
The text of the declaration, as read out by the NWFP Information Minister revealed that the judicial system in Malakand would be in accordance with the Shariah Mohammadi as prescribed in Fiqqah (Islamic Jurisprudence). The sources of Fiqqah (Islamic Jurisprudence) are Quran, Sunna, Ijma and Analogy and there will not be any decision against it. An appellate court (Dar Ul Quza) known as Sharia Appellate Bench will be established at Divisional (Malakand) level and its decision will be final.

The implementation of the Shariah judicial system will be made all over Malakand Division and Kohistan District of Hazara will be included after return of peace with consultation of Maulana Sufi Mohammad. In this respect, an appeal was made to Maulana Sufi Mohammad to call off his "peaceful protest" and extend cooperation to the government in return of peace in the whole of Malakand Division.

The declaration on behalf of Government is signed by provincial ministers Mian Iftikhar Hussain, Syed Zahir Ali Shah, Haji Hidayat Ullah Khan and Engineer Humayoon Khan, Secretary Home and Tribal Affairs Fayaz Khan Toru and Secretary Law Mohammad Farooq Sarwar. Maulana Mohammad Ali Naib Amir, Badshah Sarwar member of Shura and Amir Ezzat Khan spokesman represented the banned Tehrik Nifaz Shariah Mohammadi in the agreement.

Terming the consensus between the government and Maulana Sufi Mohammad as historic, the Chief Minister said that it was endorsed and accepted by most of the political forces. He was of the view that this decision was in line with the wishes and expectations of the people from Malakand Division as there was a vacuum since long. In this respect, he reminded that this part of the province was merged in the country in 1969 and its people were uncomfortable with the existing civil laws framed some 100 years back. He said that the first ever attempt was made in 1994 and second in 1999 by the successive governments. However, due to lack of implementation procedure, the people became unhappy. Now through the proposed regulations, a procedure according to the wishes of the people was suggested for early implementation of the already existing laws, which Amir Haider Khan Hoti believed would ensure early and speedy justice.
Posted by: john frum || 02/17/2009 00:00 || Comments || Link || E-Mail|| [6474 views] Top|| File under:
Iraq
Iraqis celebrate Valentives day as terrorism ebbs
Iraq may be emerging as the only sane Arab country


Public courtship and more daring clothing for women are increasing after years of growing intolerance, perhaps signaling the Islamic dogma and conservatism that accompanied Iraq's slide into sectarian slaughter may be losing their grip.

"You cannot imagine how happy I am today," said Usama Abdul-Wahab Khatab, a recent university graduate nestled beside his girlfriend at a riverside Baghdad park.

Although Iraq is predominantly Muslim, celebration of an originally Western day for lovers became popular after the ouster of Saddam Hussein. In Baghdad's Karrada neighborhood this Valentine's Day, shop windows were crowded with giant red teddy bears and stuffed hearts reading "Forever in Love."


I blame Bush
Posted by: Frozen Al || 02/17/2009 13:29 || Comments || Link || E-Mail|| [6466 views] Top|| File under:
Israel-Palestine-Jordan
Hamas leader says Shalit may be dead
Like this mook wouldn't know?


JERUSALEM - The soldier Israel is demanding be released from captivity may be dead, a top Hamas official has said.


Anyone surprised by that? Anyone? Bueller?


Senior exiled Hamas official Mussa Abu Marzuq said over the weekend that Shalit may have died during the recent Gaza war.


Another one of the Heroes of Damascus...


"I don't have enough information, but Shalit may have been among the children who died. But really, I don't know," he told the London-based Arabic newspaper Al-Hayat.


Yeah, nobody tells me nuthin around here.




"Shucks, he might be having tea with Osama Bin Laden for all I know!"


Israel has tied the Hamas demand that Gaza's border crossing be reopened to the Shalit issue. Hamas is desperately trying to delink the two.


...and now I think I know why.


Hamas "rejects any linkage of the truce question and that of the release of the soldier Gilad Shalit," the Hamas delegation told Egyptian mediators.

"If the Gilad Shalit issue is solved, other things will be able to fall into place," Mark Regev, a spokesman for Israeli Prime Minister Ehud Olmert, told London's Daily Telegraph.

Israeli officials have not commented on Marzuq's statement.


If he is dead, their only answer should be Hellfires and artillery.




Nah, trade like for like. The Paleos want 400 or so mooks back for Shalit. If Shalit is dead, whack the 400 and then turn them over.
Posted by: tu3031 || 02/17/2009 14:46 || Comments || Link || E-Mail|| [6518 views] Top|| File under:
Explosives haul missing in Gaza
I'm shocked! SHOCKED!! It's a mystery, I tells ya!

A large stockpile of unexploded weapons has disappeared in Gaza, before United Nations experts were able to dispose of it safely, the BBC has learned.


Must've been at lunch. Or dinner. Or both...




Those meals run together at the UN ...


The explosives, including aircraft bombs and white phosphorus shells, were fired by the Israeli military during its recent offensive in the Gaza Strip. UN officials said they were urgently trying to establish where the arms had gone and have called for their return.


Hang around for awhile, boys, because methinks I see "mysterious explosions" in Gaza's future. BIG "mysterious explosions". That should make them real easy to find.




Just look for the guys with newly-amputated feet ...




If they're lucky. Some of this stuff would turn them into well done hamburger...


Israel has accused Hamas of taking the stockpile, which was under Hamas guard.
You're doing a good job guarding this stuff, Mahmoud.
What stuff?
Ah, you're a smart boy, Mahmoud. You'll go far...
Richard Miron, the senior UN spokesman in Jerusalem, said: "We are anxious to get the return of this ordnance. It's clearly extremely dangerous and needs to be disposed of in a safe manner. This is our primary concern."


So...how much are you willing to pay, my UN friend?


A UN Mines Action Team has been in Gaza since the end of the war, last month, its job to locate unexploded Israeli ordnance and to organise its safe disposal. Two weeks ago, on 2 February, the UN team was given access to a storage site in Gaza City where more than 7,000kg of explosives was being housed. It included three 2,000-pound bombs and eight 500-pound bombs, which had all been dropped from aircraft but failed to explode. There was also a large number of 155mm shells for delivering the incendiary chemical white phosphorus.
Ooooh. That would be a very impressive mysterious explosion...
Many of the explosives had been collected by the Hamas authorities in the Gaza Strip.


...and finder's keeper's.


The UN staff had been waiting for the Israeli army to allow them to bring specialist equipment into Gaza so they would be able to destroy the explosives safely. In particular, the team needed explosives or flares to set off a controlled explosion and they needed tools to allow them to extract fuses from some of the bombs. The UN staff were also waiting for permission from the Israeli military to use two safe areas to dispose of the munitions.


Ah, so it's the Joooos fault...




Great UN bomb disposal team. What did they issue them to work with, mallets?


On Sunday, when UN officials returned to the warehouse, >which was under a Hamas police guard, they say they found most of the explosives had gone missing.


Geez, I just went out for a smoke and, when I came back...it was GONE!


Israeli military spokesman Peter Lerner said the stockpile had been "commandeered by Hamas".


Aw, c'mon now, Pete. Let's not go casting aspersions here...




Gee, I hope whoever took it doesn't have a work accident. Be a real bummer if his buddies got hurt.




Be a real good time for a red-wire, blue-wire incident ...
Posted by: tu3031 || 02/17/2009 13:00 || Comments || Link || E-Mail|| [6471 views] Top|| File under:
IDF bombs smuggling tunnels in Gaza after 2 Qassams hit Negev
IAF jets bombed the Philadelphi route, an area of smuggling tunnels near Gaza's border with Egypt, for a second time on Monday in response to Qassam rocket fire that hit the Negev earlier in the day.

Israel's military said the strikes targeted tunnels used to smuggle weapons in from Egypt and was retaliation for the rocket attacks.

Palestinian rockets hit Israel Monday morning, as talks dragged on over a long-term truce that would bring quiet to Israel's south and the coastal territory. Two rockets fired from Gaza hit southern Israel Monday, one exploding in an open area in the Sha'ar Hanegev region and the other hitting inside a kibbutz in the Sdot Negev region. No injuries were reported in either incident, but some property sustained damage.

Gaza rockets are a near-daily occurrence in southern Israel, even after the devastating three-week Israeli offensive in Gaza that was meant to bring a halt to the fire.

Gaza man killed in accidental scrap metal recycling blast

Palestinian hospital officials said Monday that a 25-year-old Gaza man has been killed and five people have been wounded in a blast along the border with Israel.

Palestinian security officials said the explosion in the northern Gaza town of Beit Lahiya was caused when people who were melting down scrap metal for recycling inadvertently threw an explosive device into the fire.

Residents initially reported Monday that a shell exploded.
Posted by: Fred || 02/17/2009 00:00 || Comments || Link || E-Mail|| [6474 views] Top|| File under: Hamas
Southeast Asia
Roadside bomb injures five Thai policemen
A powerful roadside bomb injured five police officers as they were passing by in their vehicle during a routine inspection in the back road of Pattani's Tambon Paklor. All were admitted to nearby hospital while [one] appeared to be in the severest condition with both legs broken from the explosion.

The detonator linked to the 15-kilogramme bomb via a 200-meter electrical wire was set off the bomb by terrorists suspected insurgents hiding in the wooded area, police said.
Posted by: ryuge || 02/17/2009 04:58 || Comments || Link || E-Mail|| [6512 views] Top|| File under:
Malaysia captures 7 pirates in Straits of Malacca
MALAYSIA'S marine police on Monday captured a group of seven pirates from Indonesia who had been attacking vessels in the Straits of Malacca, the Star newspaper reported. The seven were arrested after they threw three grenades at the police boat and the police damaged the engine on the pirates' vessel, marine police official Mohamad Kamsani Abdul Rahman was quoted as saying by the Star.

One of the captured pirates was wounded by the police gunfire and three escaped, the police official said. 'With the engine damaged, we managed to corner and detain the suspects after a 30 minute chase,' Mohamad Kamsani said.

Police said that they suspected the gang had been behind thefts from ships worth 400,000 ringgit (S$168,172) over the past year.

Unlike attacks in the Gulf of Aden, pirates around Indonesia and Malaysia tend not to seize ships and cargo, preferring to steal money and the personal property of crews.

Following a spate of pirate attacks in the South China Sea, the International Maritime Bureau in December warned ships to be vigilant.

Piracy in the Straits of Malacca, which were used by 70,000 ships in 2007, has been on the wane since 2005 when the Joint War Committee of the Lloyds Market Association added it to its list of war risk zones, sharply raising insurance premiums.
Posted by: Fred || 02/17/2009 00:00 || Comments || Link || E-Mail|| [6476 views] Top|| File under: Pirates
Syria-Lebanon-Iran
Nasrallah sez Hezbollah has Legitimate Right™ to possess air defenses
The leader of Hezbollah said Monday that his militant group has the Legitimate Right™ to possess air-defense weapons to face the Israeli warplanes that regularly fly over Lebanon.

Nasrallah spoke from under his bed via a video link to a rally commemorating last year's assassination of Hezbollah's top military commander, Imad Mughniyeh, who was killed by a car bomb in Syria.

Nasrallah said Israeli media report occasionally that Hezbollah has acquired sophisticated air defense missiles. "I will not deny or confirm" the reports, Nasrallah said, but added that such weapons would weaken Israeli air power and change the region's power equation. "What I want to confirm today is that we have the full Legitimate Right™ to possess any weapons, including air defense weapons. Also, we have the full Legitimate Right™ to use this weapon if we want," he said.
Posted by: Seafarious || 02/17/2009 09:47 || Comments || Link || E-Mail|| [6475 views] Top|| File under:
Lebanon arrests man suspected of spying on Hezbollah for Israel
The Lebanon Army has arrested a resident of south Lebanon suspecting of gathering information on the Islamist Hezbollah group on behalf of Israel, the Lebanese newspaper Al-Akhbar reported on Monday.

According to the report, the arrest was coordinated with Hezbollah's security services. The report released only the man's first name, Marwan, and said he was arrested about 10 days ago after months of surveillance.

Sources involved with the investigation said the man, a resident of the southern Lebanese city of Nabatiyeh, confessed to having been employed in France by Israeli intelligence services during the early 1990s with the task of spying on Hezbollah.

He was then asked to relay information about the group's headquarters, guerillas and military plans, according to the report. The man was also allegedly told to gather information about the Lebanon Army, said the newspaper.

The investigation revealed that Marwan was not involved in carrying out any sort of attacks and that he acted alone, according to the report. Marwan also apparently decided to cut off all contacts with Israel following the Second Lebanon War, said the report.


Posted by: Fred || 02/17/2009 00:00 || Comments || Link || E-Mail|| [6485 views] Top|| File under: Hezbollah
Who's in the News
57
[untagged]
4
Govt of Pakistan
2
Govt of Iran
2
al-Qaeda
2
Hezbollah
1
Palestinian Authority
1
Pirates
1
Taliban
1
TNSM
1
TTP
1
al-Qaeda in North Africa
1
al-Qaeda in Yemen
1
Global Jihad
1
Hamas
Bookmark
E-Mail Me
The Classics
The O Club
Rantburg Store
The Bloids
The Never-ending Story
Thugburg
Gulf War I
The Way We Were
Bio
Merry-Go-Blog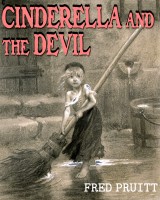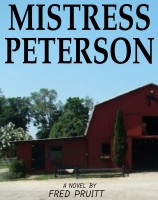 On Sale now!


A multi-volume chronology and reference guide set detailing three years of the Mexican Drug War between 2010 and 2012.

Rantburg.com and borderlandbeat.com correspondent and author Chris Covert presents his first non-fiction work detailing the drug and gang related violence in Mexico.

Chris gives us Mexican press dispatches of drug and gang war violence over three years, presented in a multi volume set intended to chronicle the death, violence and mayhem which has dominated Mexico for six years.
Click here for more information


Meet the Mods
In no particular order...


Steve White
Seafarious
Pappy
lotp
Scooter McGruder
john frum
tu3031
badanov
sherry
ryuge
GolfBravoUSMC
Bright Pebbles
trailing wife
Gloria
Fred
Besoeker
Glenmore
Frank G
3dc
Skidmark
Alaska Paul



Better than the average link...



Rantburg was assembled from recycled algorithms in the United States of America. No trees were destroyed in the production of this weblog. We did hurt some, though. Sorry.
3.238.98.39

Help keep the Burg running! Paypal: