Afghanistan
11 Insurgents Detained in Eastern Afghanistan
[Tolo News] Eleven

Death Eaters

were

nabbed

on Monday night in eastern Kunar province


... which is right down the road from Binny's house in Chitral...


in an operation carried out by Afghan and foreign forces, local officials said.

The operation was launched in Ghazi Abad district of Kunar province in which 11

Death Eaters

including their commander were captured by Afghan and foreign forces, provincials officials said. Afghan and foreign forces and civilians have suffered no casualties in the operation, officials said.

The operation has been launched to wipe out the

Death Eaters

from Ghazi Abad district.

Taliban have not yet commented about the operation.


Lots of that kind of thing, lately. Could it be that we're inside their decision cycle?

Afghan and Nato forces have launched many military operations in Kunar province recently to clear it of

bully boy

s. Ghazi Abad is an insecure district of the province where

Death Eaters

carry out attacks against the government.
Posted by: Fred || 02/16/2011 00:00 || Comments || Link || E-Mail|| [349 views] Top|| File under: Taliban
Five Suicide Bombers Arrested in Kandahar
[Tolo News] Five

jacket wallah

s were

nabbed

on Monday in the southern Kandahar province, Afghan Ministry of Interior said.

The men were

nabbed

yesterday in Kandahar city, and an

car bomb

was seized from them, Ministry of Interior Affairs said.

The arrest comes after

gunnies

attacked on Kandahar police headquarters on Saturday.

At least 15 people were killed and 40 others including two police men were

maimed

in the incident.

The

festivities

had continued for about six hours.

The

forces of Evil

had seized a business building opposite the Kandahar police headquarters and exchanged fire with Afghan forces in the area.

Militants have recently targeted public buildings in the country, mainly victimising civilians.

On Monday a

jacket wallah

attacked in a shopping centre in Shahr-e-Now area of Kabul killing two guards and wounding two others.

Despite different operations conducted by Afghan and foreign forces in Kandahar,

forces of Evil

are still able to carry out attacks and are still in control of some villages in the province.

Foreign troops are to begin gradual withdrawal from Afghanistan in July and have to make sure Afghan forces are able to maintain security after they leave.

The Afghan Defence Ministry has said it is prepared to undertake security responsibility, but emphasised that the Afghan forces needed to be well-equipped
Posted by: Fred || 02/16/2011 00:00 || Comments || Link || E-Mail|| [330 views] Top|| File under: Taliban
General Out As US Commander In Afghanistan At End Of Year
General David Petraeus, the most celebrated American soldier of his generation, is to leave his post as commander of US and Nato forces in Afghanistan.

The Pentagon aims to replace General Petraeus, who was appointed less than eight months ago, by the end of the year. Sources have confirmed that the search for a new commander in Kabul is under way.

Petraeus took over last year from General McChrystal, whose Rolling Stone interview criticizing the President forced him to resign or be fired.


Short memories. What about Norman Schwartzkopf?


According to Michael Yon, Sec. Gates sez this is a rumor and isn't true.
Posted by: Anonymoose || 02/16/2011 00:00 || Comments || Link || E-Mail|| [575 views] Top|| File under:
Africa Horn
Militia blamed for Sudan 'massacre'
[Al Jazeera] A cabinet minister has accused a renegade militia in Southern Sudan's Jonglei oil state of kiling at least 211 people, doubling earlier estimates of the death count.

Making the announcement on Tuesday in Juba, the capital of south Sudan, James Kok Ruea, the humanitarian affairs and disaster management minister, called the killings a "massacre".

Renewed violence has sparked concerns for the security of the underdeveloped south where voters last month overwhelmingly voted to declare independence from the north in a referendum.

Ruea said 201 southern civilians and security forces died during the attack in Jonglei state - where French oil group Total leads a consortium controlling a largely unexplored oil concession - and that 10 died later in the hospital.

He said nearly 160 of the dead were civilians, including children, the elderly and the internally displaced.

"They were chased into the river. I was the one who put them into a mass grave," an emotional sounding Ruea told The

News Agency that Dare Not be Named

news agency.

Pagan Amum, secretary-general of the south's ruling Sudan People's Liberation Movement (SPLM), repeated accusations that the north was trying to destabilise the south by arming militias - but stopped short of directly implicating northern government figures.

"It was a massacre of our people and it is really very painful," he said. "We are a society that is traumatised ... Guns are in a lot of hands."

South Sudan's army said forces loyal to George Athor, a renegade army officer who launched a revolt after losing in last year's elections, carried out attacks in Jonglei last week.

Army and government officials on Tuesday told the

Rooters

news agency the scale of the killings emerged after searches found bodies of women, children and other civilians still lying in remote areas.

"Today

gang

s are being financed, being armed, being sent into southern Sudan from the north," Amum said. "You know that George Athor who just caused the massacre in Fangak, his guns are coming from Khartoum."

Rabie Abdelati, a senior member of the north's dominant National Congress Party (NCP), denied the accusation.

"Athor's is a southern group and there is no connection between the NCP and Athor," he told

Rooters

.

Last month's referendum was promised in a 2005 peace deal that ended decades of civil war between the mostly

Mohammedan

north and the south where most follow Christianity and traditional beliefs.

The referendum was largely peaceful and the NCP, led by Omar Hassan al-Bashir, the Sudanese president, said it accepted the result. The south is due to secede on July 9.

The latest killings underline the deep ethnic and political divides that remain in the south. Death counts topping 100 were reported in a spate of

festivities

between tribal groups and militias in 2009 and early 2010.

Athor was a senior member of the then rebel southern army during the civil war. He stood for the governorship of Jonglei as an independent in last year's general elections and took to the bush after losing, accusing the SPLM of fraud.

Two million people were killed and four million

decamped

during the civil war fought over ideology, oil, ethnicity and religion.

The fighting also set southern tribe against southern tribe, with the north backing militias from rival ethnic groups.
Posted by: Fred || 02/16/2011 00:00 || Comments || Link || E-Mail|| [312 views] Top|| File under: Govt of Sudan
South Sudan: More than 200 dead after clashes between the army and rebels
[Ennahar] More than 200 people were killed last week in the area of Jonglei in Southern Sudan during

festivities

between the army and southern rebels, said Tuesday Southern officials.

This record is twice as large as that advanced Friday (105 deaths) by the military wing of the Popular Movement for the Liberation of Sudan (SPLM), former rebels now head of the army of the semi- autonomous southern Sudan.

"We counted 201 dead. I attended the funeral of some," told AFP Stephen Kuol, Minister of Education for the State of Jonglei, returning from a mission in Fangak County, where the

festivities

took place.

"We lost 197 in the County of Fangak in attacks led by hatred of George Athor forces against a defenseless civilian population," said before him Pagan Amum, secretary general of the SPLM. "It was a massacre," he has said.

February 9, troops loyal to General George Athor attacked SPLA soldiers, despite a cease-fire agreement signed earlier between the small Confederate army and Mr. Athor, a former senior member of the SPLA who entered in rebellion after losing the April elections for the post of governor of Jonglei state.
Posted by: Fred || 02/16/2011 00:00 || Comments || Link || E-Mail|| [313 views] Top|| File under: Govt of Sudan
Africa North
US Naval Group Arrives in Suez
Debka. Salt to taste.


The arrival of US naval, marine and air forces in the Suez Canal's Greater Bitter Lake indicated that the crisis was quickly swerving out of control.

debkafile's military sources report that the American force consists of the USS Kearsarge Expeditionary Strike Group of six warships. Helicopters on some of their decks are there to carry and drop the 2,200 marines of the 26th Marine Expeditionary Unit which has been bolstered by two special operations battalions.

The flotilla has a rapid strike stealth submarine, the USS Scranton, which is designed to support special forces' operations.

The US strike force has taken up position at a strategic point opposite Ismailia between the west bank of the Suez Canal and its eastern Sinai bank. It is poised for rapid response in the event of the passage of about 40 percent of the world's marine freights through the Suez Canal being threatened or any other extreme occurrence warranting US military intervention.
Posted by: mojo || 02/16/2011 00:00 || Comments || Link || E-Mail|| [469 views] Top|| File under:
Arabia
Injuries, Arrests as Hundreds in Taiz Indefinite Protest
[Yemen Post] Hundreds of people are continuing their indefinite protest in Yemen's Taiz province demanding the departure of President-for-Life Saleh.


... exemplifying the Arab's propensity to combine brutality with incompetence...


The protest started on Friday following the resignation of Egyptian President Mubarak forced by an 18-day revolt, when the people

erupted into the streets

blessing the victory of the Egyptian people.

At dawn police

nabbed

scores of the protesters and released them several hours later.

At least 25 protesters

were maimed

today, some seriously, as anti-riot police and bullies hired by the regime continued to attack demonstrators in several Yemeni cities seeing increasing protests, eyewitnesses said.

On Sunday, tens were said to have been

nabbed

and others attacked as the people continued their protest for the second day.

Police and bullies hurled stones at the protesters fed up with bad living conditions, high unemployment rates, widespread corruption at the public institutions and oppression. They also beat them with stun batons, and police also fired live ammunition in the air in an attempt to disperse the protesters.

Police in Sana'a, the capital, Taiz, Aden and Hodeida and other cities are thwarting protests inspired by the revolutions in Tunisia and Egypt, with protesters including activists and journalists attacked and put

in jug

.

The government is tightening security, mainly in the capital, deploying

coppers

in large numbers with batons to the streets amid fears triggered by the wind of protest in the region in the aftermath of the Tunisian revolution in January.

These developments come after President Saleh made concessions more than a week ago including promises not to run for president and not to bring his son to power, and as the Joint Meeting Parties, the opposition, accepted the call of Saleh for resuming dialogue.

Yesterday, the opposition coalition JMP said in a news conference they were in favor of change and support protest and what the people are doing, but affirming the situation in Yemen is different from those in Tunisia and Egypt and that peaceful tools can work in the country.

In the meantime, Human Rights Watch has urged the Yemeni government to stop using excessive force and stun batons against protests and to investigate those responsible for attacks against demonstrators, mainly in Sana'a, amid reports the regime has hired bullies for protests.

On Sunday, bullies said to be soldiers in civil uniform attacked people, mostly college students, as they were marching on the presidential palace in Sana'a, beating them with stun batons. Several

were maimed

.

Sarah Leah Whitson, Executive Director, Middle East and North Africa Division, at the Washington-based organization, said the authorities beat and electrified people who were walking in peaceful demonstrations without any provocations.

The government should be held responsible for illegal acts against protesters, she said.
Posted by: Fred || 02/16/2011 00:00 || Comments || Link || E-Mail|| [315 views] Top|| File under:
Yemen Charges Four with Espionage for Iran, Helping Houthi
[Yemen Post] The Specialized Penal Court charged on Monday four Yemenis with spying for Iran and securing weapons and money for the Shiite Houthi Group which fought the army for six years in the far north.

The charges came after the court, which handles security and terrorist cases, had heard evidence against the defendants: Muhammar Al-Abdali, Walid Sharaf Al-Din, Abdullah Al-Dailami and Sadiq Al-Sharafi.

The evidence included that the four were working as spies for the Islamic Theocratic Republic of Iran between 1994-2009 presenting reports on Yemen's military, political and social situations to the Iranian cultural attaché in Sana'a.

The defendants also gave Iran information about Yemen's islands and maritime positions, and received Iranian financial support to implement intellectual and political projects in the country, prosecutors said.

Prosecutors also presented items that had been seized inside the homes of the spies in 2007 including computers, flashes, CDs, weapons and ammunition, stamps, check books, cell phones and Shiite books.

The four contacted Iran through its cultural attaché in Sana'a, Ali Asghar, and received money for the Houthi Group and for private businesses, prosecutors accused.

Furthermore, they traveled to Bani Hushaish district, Sana'a, met with Houthis and prepared lists of imprisoned Houthi families, they added.

The defendants denied the accusations, with some saying the evidence against them including information obtained under torture.

Some of them also denied police had inspected their homes and had found what the court said were items of communication with Iran.

Hearing this, the court ordered to copy the accusations, evidence and interrogation files to enable the lawyers to defend their clients in the next session.
Posted by: Fred || 02/16/2011 00:00 || Comments || Link || E-Mail|| [319 views] Top|| File under:
Anwar Al-Awlaki Calls Yemenis to Back journalist and Al-Qaeda expert, Abdu Elah Haidar
[Yemen Post] In a new audio massage posted on Sunday on a websites linked to Jihadi organizations, Anwar Al-Awlaki, a U.S.-born radical Yemeni-American

holy man

urged Yemeni people and Haidar's tribes to support the journalist and Al-Qaeda expert, Abdu Elah Haidar, who lately was sentenced to five years in jail by a Yemeni Court after of being convicted of helping Al-Qaeda. He called for

news hound

s in Yemen and over the world to expose the alleged criminality of America.


Clearly, this kind of thing is not Mr. Al-Awlaki's strong suit. The newshounds who would follow his direction are already lying about America, the others are not going to follow the direction of a terrorist apologist.

Al-Awlaki in his audio massage criticized the Yemeni government for cooperating with the U.S. in strikes on locals and helping the U.S. bomb the people of Yemen.

He also warned media in the Islamic world against being used as a "tool for American occupation" and criticized the U.S. for oppressing Julian Assange, the founder of whistle-blowing website, Wikileaks.


With friends like that, what need has Mr. Assange for enemies?

Last week, the head of the National Counter-terrorism Center, Michael Leiter considered Al-Qaeda in the Arabian Peninsula, with Al-Awlaki as a leader within that organization, the most significant risk to the U.S. homeland.

In January, a Yemeni court sentenced in absentia Al-Awlaki to ten years in prison for incitement to kill foreigners.

Al-Awlaki, thought to be hiding in Yemen, linked to the attempted terror attack on a U.S.-bound airliner on Christmas Day 2009, became the first U.S. citizen the CIA is authorized to kill. Awlaki, who was born in New Mexico, is on target lists maintained by the U.S. military and the CIA, meaning he is considered a legitimate target not only for a military strike by U.S. and Yemeni forces, but also for CIA operatives. Awlaki corresponded with Maj. Nidal Hasan, the Army psychiatrist accused of killing 12 soldiers and one civilian at Fort Hood, Texas, in November 2009.
Posted by: Fred || 02/16/2011 00:00 || Comments || Link || E-Mail|| [309 views] Top|| File under: al-Qaeda in Arabia
Saudi to remove books deemed to promote terrorism
[Asharq al-Aswat] An official at the Saudi Education Ministry says the kingdom plans to remove books from school libraries that are deemed to encourage terrorism or defame religion.

The official said Tuesday the ministry has created a book review committee that will begin work soon. No further details were immediately available. The official spoke on condition of anonymity in line with ministry protocol.

The U.S. has pressured

Soddy Arabia

and other Arab governments to crack down on writings believed to encourage terrorism.


King Abdullah


... Fifth out of 37 sons of King Abdulaziz to ascend to the throne. He is, after his half-brothers Bandar and Musa'id, the third eldest of the living sons of Abdul Aziz ibn Saud. Abdullah's mother is from the Rashid clan, longtime rivals of the Saud. He has 6 sons and 15 daughters and about $20 billion. His youngest son is just seven years old...


has encouraged reforms in the oil-rich kingdom.

In 2009, he opened a state-of-the art postgraduate institution where men and women study together -- a move criticized by some in the highly conservative society.
Posted by: Fred || 02/16/2011 00:00 || Comments || Link || E-Mail|| [308 views] Top|| File under:
Bahrain mourner killed in funeral march clash
[Arab News] Security forces in Bahrain fired tear gas and bird shot Tuesday on mourners gathered for a funeral procession for a man killed in Egypt-inspired protests, killing at least one person and sharply raising the chances for further unrest as the Arab push for change reaches the Gulf for the first time.

The tiny island kingdom -- home to the US Navy's Fifth fleet -- is one of the most politically volatile in the Middle East's most wealthy corner.

The bloodshed already has brought sharp denunciations from the largest Shiite political bloc, which suspended its participation in parliament, and could threaten the nation's gradual pro-democracy reforms over the past decade.

Despite heavy security, hundreds of demonstrators reached a central square in the capital Manama -- calling it their Tahrir, or Liberation, Square after Cairo's main protest site -- and vowed to remain to press their demands for greater political freedoms and a weaker grip by the monarchy.

The second day of turmoil began after police attempted to disperse up to 10,000 mourners gathering at a hospital parking lot to begin the funeral procession for a man who died in Monday's marches.

Officials at Bahrain's Salmaniya Medical Complex said a second fatality -- a 31-year-old man -- came from injuries from bird shot fired during the melee in the hospital's parking lot. The officials spoke on condition of anonymity because they were not allowed to speak to journalists.

After the clash, riot police eventually withdrew and allowed the massive funeral cortege for 21-year-old Ali Abdulhadi Mushaima to proceed from the hospital, the main state-run medical facility in Bahrain's capital Manama.

Mushaima was killed Monday during

festivities

with security forces trying to halt marches to demand greater freedoms and political rights. At least 25 people

were maimed

in the barrage of rubber bullets, bird shot and tear gas, family members said.

Police watched from a distance as marchers streamed from the hospital to the Shiite

Mohammedan

cemetery about a half-mile (1 kilometer) away. Mourners chanted against the government and some even held aloft portraits of Bahrain's king defaced with an X -- a possible signal that their anger could shift toward the monarchy itself.

Bahrain's protesters have claimed they do not seek to overthrow the ruling family but want greater political freedoms and sweeping changes in how the country is run.

The demands include transferring more decision-making powers to the parliament and breaking the monarchy's grip on senior government posts.

Bahrain's majority Shiites -- about 70 percent of the population -- have long complained of systemic discrimination by the Sunni rulers. A crackdown on perceived dissent last year touched off weeks of riots and

festivities

in Shiite villages.

The main Shiite opposition group, Al Wefaq, denounced the "bullying tactics and barbaric policies pursued by the security forces" and said it was suspending its participation in parliament, where it holds 18 of the 40 seats.

The declaration falls short of pulling out the group's

politician

s, which would spark a full-scale political crisis.

But Al Wefaq warned that it could take more steps if violence persists against marchers staging the first major rallies in the Gulf since uprisings toppled long-ruling regimes in Tunisia and Egypt.

A statement from Bahrain's interior minister, Lt. Gen. Rashid bin Abdulla Al Khalifa, expressed "sincere condolences and deep sympathy" to Mushaima's family. He stressed that the death will be investigated and charges would be filed if authorities determined excessive force was used against the protesters.

But that's unlikely to appease the protesters, whose "day of rage" Monday coincided with major anti-government demonstrations in Iran and Yemen.
Posted by: Fred || 02/16/2011 00:00 || Comments || Link || E-Mail|| [779 views] Top|| File under:
Yemen clashes between protesters and government supporters in Sanaa
[Ennahar] At least three demonstrators

were maimed

Tuesday in

festivities

between protesters who tried unsuccessfully to head towards the presidential palace in Sanaa and government supporters, according to an AFP correspondent.

Supporters of the General People's Congress (GPC ruling party), armed with clubs and axes, opposed to the protesters at about 1.5 km from the palace, and threw stones at them.


Students and activists, who

erupted into the streets

for the fourth consecutive day, responded by throwing stones also, according to the AFP correspondent.

Witnesses said plainclothes

coppers

equipped with tasers took part, alongside the cons-protesters in

festivities

that ended in mid-day.

Supporters of the GIC have tried to attack an independent MP, Ahmad Seif Hached, witnesses said.

About 3,000 demonstrators, mostly students, went out Tuesday morning from the University of Sanaa towards the palace of President President-for-Life Ali Abdullah Saleh,


... Saleh initially took power as a strongman of North Yemen in 1977, when disco was in flower, after serving as a lieutenant colonel in the army. He had been part of the conspiracy that bumped off his predecessor, Ibrahim al-Hamdi, in the usual tiresome military coup, and he has maintained power by keeping Yemen's many tribes fighting with each other, rather than uniting to string him up. ...


on Sabiine place.
Posted by: Fred || 02/16/2011 00:00 || Comments || Link || E-Mail|| [445 views] Top|| File under:
Caribbean-Latin America
US Official Killed in Mexico
For a map, click here. What the hell were they doing travelling that area? At the moment it is unclear if the officials were travelling from or to Monterrey.
One unidentified US immigration official was killed and another was wounded in a small arms attack in San Luis Potosi, Mexico, according to English language and Mexican news accounts.

Reports say the officials were travelling on a road from Monterrey, Nuevo Leon to Mexico City when they were assaulted in the Santa Maria Del Rio municipality (county) on the main highway. The officials were with the Immigration and Customs Enforcement agency.

The decision to travel the area at this time is astonishing in view of the fact that violence had shifted in the last two weeks to Zacatecas and far southern Durango as well as other areas south of the northern tier of Mexican states bordering the US. The US consulate in Monterrey, Nuevo Leon in recent months has discouraged travel to Monterrey and was in the process of moving embassy American worker families out of Mexico.
Posted by: badanov || 02/16/2011 00:00 || Comments || Link || E-Mail|| [327 views] Top|| File under:
Mayhem in Matamoros: 4 die, 9 wounded
For a map, click here. For a map of Tamaulipas, click here.
Nine individuals were wounded in a grenade attack, and four more were killed in separate events in Matamoros, Tamaulipas Monday, according to Mexican news reports.

Reports say a 40mm fragmentary grenade was fired in a busy commercial area of Matamoros Monday evening. A six year old child was among the wounded.

In the same announcement, officials for the Procuraduria General de Justicia Tamaulipas said four unidentified men were found shot to death in he village of San German in the San Fernando municipality, which is known Los Zetas territory.

The victims were found near three vehicles set afire.
Posted by: badanov || 02/16/2011 00:00 || Comments || Link || E-Mail|| [328 views] Top|| File under:
More Mexican Mayhem
11 Die in Northern Mexico

Eleven individuals were killed in ongoing drug and gang related violence in northern Mexican states including two women shot to death in the parking lot of a Denny's restaurant in Juarez.
For a map, click here.
Five unidentified individuals were killed in four separate events in Juarez Monday night, according to the Mexican news daily La Polaka.


A man in his 40s was found immolated in a residence near the intersection of calles Arroyo del Mimbre and Violetas in the Felipe Angels colony.


A man was shot to death near the corner of calles Calixto Contreras and General Carlos Almeida in the Revolucion Mexicana colony, while driving his Cadillac sedan.


A couple were shot to death near the intersection of Avenida Panamericana and Libramiento Aeropuerto in the Panamericano Jardin colony.


A man was shot to death, also in the Panamericano Jardin colony.



Two men died as small plane crashed and burned easrly Tueday in far western Chihuahua state. The aircraft was flying out of the state of Sinaloa when he crashed near the village of El Palmarito in the Uruachi municipality (county). The dead were identified as Freddy Armenta Pinzon, 37, and Usmal Castro Valenzuela, 32.


One unidentified student was wounded in an attack on the funeral of another student, also shot to death Tuesday in Chihuahua, Chihuahua. The procession at the Santa Fe cemetary on Calle 16 in the UP colony when armed suspects aboard a Dodge Ram pickup truck fired on the mourners.


An unidentified man was shot and run over in Juarez Tuesday. The victim was dumped out of a Chevrolet Blazer SUV, shot and then run over by his shooters. The attack took place near the intersection of calles Bellavista and Maple in the Felipe Ãngeles colony.


Two unidentified women were shot to death at a shopping mall in Juarez Tuesday night. The victims were aboard their Chevrolet Suburban SUV at the Plaza Galerias mall in the parking lot of a Denny's restaurant. Reports say they were shot with AK-47 assault rifles.


An unidentified man was found beaten to death in Tijuana, Baja California. The victim was found on calle Venustiano Carranza in the Guadalupe Victoria colony with a message stating the victim was affiliated with La Familia drug cartel.
Posted by: badanov || 02/16/2011 00:00 || Comments || Link || E-Mail|| [448 views] Top|| File under:
Caucasus/Russia/Central Asia
Five rebels, policeman killed in Russia clash: report
[Emirates 24/7] At least five

forces of Evil

and one policeman were killed on Tuesday during a raid on a suspected rebel hideout on the fringes of Russia's conflict-torn Northern Caucasus, news reports said.

The shootout occurred near the Stavropol region's border with Karachayevo-Cherkessiya, a

Mohammedan

region that rests in the foothills of the North Caucasus mountains.

The region has in the past largely avoided the violence that has wrecked other parts of southern Russia, and there were few immediate details of Tuesday's clash.


An interior ministry official said the "special operation" began Tuesday morning and raged for about five hours in the heavily forested region.

The rebels returned fire after being detected by the Russian tropps, killing one policeman in injuring three others, the RIA Novosti news agency quoted the official as saying.

The battle broke out amid reports that Russian forces were organising a concerted hunt for the feared Islamist Doku Count Doku Umarov, who has claimed a suicide strike that killed 36 people at a Moscow airport last month.

Umarov and his small band of well-armed guerrillas have avoided Russian troops in the North Caucasus mountains for much of the past decade.
Posted by: Fred || 02/16/2011 00:00 || Comments || Link || E-Mail|| [340 views] Top|| File under: Chechen Republic of Ichkeria
Home Front: WoT
Seven Men, Including 2 Lebanese, Charged in NY with Conspiring to Aid Taliban
Seven men, including two Lebanese citizens, were charged with selling drugs and weapons in an effort to help the Taliban fight U.S. troops overseas.

Posing as representatives of the Taliban, cooperating witnesses for the Drug Enforcement Administration approached the men in Ghana last June, asking to set up a drug relationship, prosecutors said. First, the cooperators asked if they could buy large amounts of cocaine, according to court documents. Then, they asked if the men could set up safe places in West Africa to store heroin on its way from Afghanistan to the United States, Canada and Europe.

Terrorism charges were filed against Maroun Saade and Walid Nasir, who are Lebanese. Charges were also filed against Francis Sourou Ahissou, Corneille Dato, Martin Raouf Bouraima, Oded Orbach and Alwar Pouryan.

Prosecutors said Orbach and Pouryan, who are U.S. citizens, were

nabbed

in Romania last week and are being held there while they await extradition to the United States. The others were

nabbed

last week in Liberia, where they are in U.S. custody. All are expected to be prosecuted in New York.

The supposed Taliban representatives told the men that the drugs would be sold to help finance Taliban operations against the United States, court documents said.

"Saade responded that it would please him to support the Taliban's cause," prosecutors wrote in the indictment.

As the drug relationship blossomed, the DEA also began negotiating to buy anti-aircraft missiles and automatic weapons, prosecutors said. Those inquiries led the DEA to Orbach and Pouryan, who discussed selling anti-tank missiles, grenade launchers and other weapons to the Taliban.

An e-mail seized by prosecutors revealed a price list ranging from $120 or so for an M16 rifle to $87,000 and up for a Javelin anti-take missile. Prosecutors said they believe the men were working with a co-conspirator in

Leb

. The co-conspirator was not named.

"Today, we eliminated an entrenched global criminal network, preventing it from moving ton quantities of cocaine, laundering millions in drug money, and trading arms to the Taliban to undermine the rule of law and kill Americans," DEA Administrator Michele Leonhart said.
Posted by: Fred || 02/16/2011 00:00 || Comments || Link || E-Mail|| [334 views] Top|| File under: al-Qaeda
Israel-Palestine-Jordan
Israel Warns It Might Act on Iranian Warships
Israel is monitoring two Iranian warships about to pass through the Suez Canal for Syria and warn they might act.

Israeli's Foreign Minister Avigdor Lieberman says that "Israel cannot ignore these provocations," according to ynetnews.com. Lieberman added that the warships was "a provocation that proves Iran's nerve and self-esteem is growing from day to day."

Iran announced plans to deploy warships near Israel and dock at a Syrian port for a year, IsraelNationalNews.com reports.

A senior Israeli official tells the site that "Israel will know how to deal with it."


Sink them in international waters? Sabotage in port? I can think of all sorts of little fun and games to have with these ships!
Posted by: DarthVader || 02/16/2011 11:58 || Comments || Link || E-Mail|| [628 views] Top|| File under:
Southeast Asia
Roadside bomb injures ranger in southern Thailand
A paramilitary ranger providing local teacher escorts was slightly injured when a bomb exploded on a village road in Yala province on Wednesday morning, police said. The 10-ranger unit was patrolling the road when a 5 kg home-made bomb was detonated by suspected separatist terrorists militants.

Ranger Prayote Kaoborisuth, 32, was slightly wounded by shrapnel in the right arm.

Car bomb suspects released
Nine men arrested on Monday on suspicion of involvement in a car bombing were released on Wednesday after interrogation and are now considered to be innocent. The chief of Yala police station said police didn't have any evidence that the suspects were involved in the bombing on Sunday.

Eighteen civilians and soldiers were wounded when a bomb hidden in a pickup truck in front of Siam City Bank in Yala's Muang district exploded on Sunday morning.

The subsequent fire raged through about ten nearby wooden shophouses. Damage is estimated at more than 10 million baht.

4200 people killed by terrorists in southern Thailand over the past seven years
Posted by: ryuge || 02/16/2011 06:46 || Comments || Link || E-Mail|| [312 views] Top|| File under:
Senior Philippine rebel held ahead of talks
[Straits Times] ONE of the Philippines' top communist guerrilla leaders was arrested near the capital on the eve of peace negotiations to end a decades-old rebellion, the military said on Tuesday.

Alan Jasminez, a central committee member of the Communist Party of the Philippines, was detained in a raid on his hideout in Baliuag town near Manila late Monday, hours before the two sides began a seven-day ceasefire, they said.

Jasminez is to stand trial for rebellion, armed forces chief of staff General Ricardo David said. A police statement said he also faced 13 murder charges. 'The arrest of Alan Jasminez will definitely affect the organising, deception and propaganda efforts of the (party) against the Filipino people,' General David said in a statement.

'Arrests of this kind will continue as we move on to achieve the country's goal of reducing the enemies of the country's citizens,' he added. The rebels had no immediate comment on his detention.

Previously, the group had demanded the release of a number of senior guerrilla leaders arrested earlier by the military, claiming they were part of the rebels' negotiating team. The rebels meanwhile announced on Monday that they were holding a police officer hostage.

Both the military and the party's 4,700-member New People's Army separately declared week-long ceasefires from midnight on Monday, less than six hours after the arrest of Jasminez.
Posted by: Fred || 02/16/2011 00:00 || Comments || Link || E-Mail|| [299 views] Top|| File under: Commies
Syria-Lebanon-Iran
Two dead in protests on Monday in Tehran
[Ennahar] Two supporters of the Iranian regime were killed in opposition protests in Tehran on Monday, according to a new record on Tuesday by MP Kazem Jalali, a member of the Committee on Security and Foreign Policy in Parliament, cited by ISNA news agency.
Posted by: Fred || 02/16/2011 00:00 || Comments || Link || E-Mail|| [295 views] Top|| File under: Govt of Iran
Spanish diplomat detained in Tehran: Madrid protest
[Ennahar] Spain has protested and called "very serious" the fact that one of its diplomats in Tehran had been "

jugged

" for four hours on Monday by Iranian authorities, told AFP a spokeswoman of the Ministry of Foreign Affairs.
Posted by: Fred || 02/16/2011 00:00 || Comments || Link || E-Mail|| [323 views] Top|| File under: Govt of Iran
US Announces Support to Protesters in Iran
[Tolo News] The United States of America has announced its firm support for thousands of protesters in Iran's capital, Tehran, on Monday.


Following the demonstrations in Tehran's Azadi Square, US Secretary of State Hillary Clinton
... sometimes described as the Smartest Woman in the World and at other times as Mrs. Bill, never as Another John Foster Dulles ...
said Iranian people deserved to have the same rights as those of Egyptians.

"What we see happening in Iran today is a testament to the courage of the Iranian people, and an indictment of the hypocrisy of the Iranian regime - a regime which over the last three weeks has constantly hailed what went on in Egypt," BBC quoted Mrs Clinton as saying in Washington on Monday.

She said Iran had to "open up" its political system.

Reports suggested that one person was

rubbed out

in the violent

festivities

between protesters and security forces.

Dozens were

nabbed

and opposition leaders including, Mir Hossein Mousavi and

Mehdi Karroubi

were

sent to his room

.

After December 2009 rally in Iran, this is the first time opposition supporters stage demonstration in the central Azadi Square which seems to be rooted from recent uprisings in Tunisia and Egypt.

The demonstrators were chanting "Death to dictators" during Monday protests.

Protesters said they have been heartened by the demonstrations in Tunisia and Egypt.
Posted by: Fred || 02/16/2011 00:00 || Comments || Link || E-Mail|| [412 views] Top|| File under:
Who's in the News
59
[untagged]
4
Govt of Pakistan
3
Govt of Iran
2
Govt of Sudan
2
Taliban
1
al-Qaeda in Arabia
1
Chechen Republic of Ichkeria
1
Muslim Brotherhood
1
al-Qaeda
1
Commies
Bookmark
E-Mail Me
The Classics
The O Club
Rantburg Store
The Bloids
The Never-ending Story
Thugburg
Gulf War I
The Way We Were
Bio
Merry-Go-Blog
Hair Through the Ages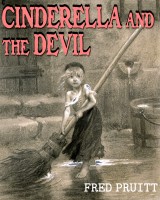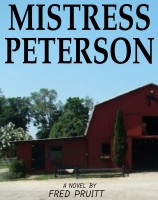 On Sale now!


A multi-volume chronology and reference guide set detailing three years of the Mexican Drug War between 2010 and 2012.

Rantburg.com and borderlandbeat.com correspondent and author Chris Covert presents his first non-fiction work detailing the drug and gang related violence in Mexico.

Chris gives us Mexican press dispatches of drug and gang war violence over three years, presented in a multi volume set intended to chronicle the death, violence and mayhem which has dominated Mexico for six years.
Click here for more information


Meet the Mods
In no particular order...


Steve White
Seafarious
Pappy
lotp
Scooter McGruder
john frum
tu3031
badanov
sherry
ryuge
GolfBravoUSMC
Bright Pebbles
trailing wife
Gloria
Fred
Besoeker
Glenmore
Frank G
3dc
Skidmark
Alaska Paul



Better than the average link...



Rantburg was assembled from recycled algorithms in the United States of America. No trees were destroyed in the production of this weblog. We did hurt some, though. Sorry.
3.215.182.81