Afghanistan
Iran now attacking the US in western Afghanistan
Sitting in a grimy office at the end of a dank hallway, Police Chief Syed Ahmed Ansari tells of finding caches of explosives and hunting spies in his corner of western Afghanistan, far from the main haunts of Taliban rebels.

He says his biggest worry isn't the Taliban -- it's Iran. "Iran is a dangerous neighbor. We know that terrorists are being trained in both Iran and in Pakistan, and we are in the middle," says Ansari, whose town is in a southeastern swath of Herat Province that borders Iran and Pakistan.

Iran's foreign ministry has repeatedly rejected the accusations of interference in Afghanistan as "baseless."
But all along Afghanistan's sparsely peopled frontier with Iran, Afghan officials and Western diplomats say Tehran's hard-line Islamic regime is encouraging unrest in its neighbor while striving to increase its own influence. They say Iranians are using cutthroat business practices to gain an edge in Afghan commerce, recruiting supporters among Afghanistan's Shiite Muslim minority and using popular TV serials to sway public opinion against Western allies, depicting them as anathema to Islamic traditions and tenets.

The Iranian push here and elsewhere in the region seeks to take advantage of the shifts in power and relationships that have followed the U.S.-led ouster of the Taliban in Afghanistan and Saddam Hussein in Iraq -- wars that left large numbers of American troops on both sides of anti-Western Iran.

Afghan President Hamid Karzai warns that interference from Iran and other neighbors is a dangerous game, saying an unstable Afghanistan will bring chaos to the region. "The consequences will be that this region will suffer with us, equally, as we suffer. In the past we suffered alone. This time everybody will suffer with us," Karzai told The Associated Press in Kabul, the capital.

The 580-mile border that Afghanistan shares with Iran runs along three Afghan provinces. There are no big towns, and Afghan forces make few patrols, making it easy for people to sneak into the nearly empty region of scruffy plains, treeless hills and the foothills of the Bakharz mountains in the north.

Security is a major concern for Ansari. His town of sun-baked mud houses may have the look of centuries past, but Shindand plays a strategic role for the U.S.-led international coalition as home to Afghanistan's only major military air base aside from Bagram, near Kabul. Yet his force has only 65 officers, two cars and no communications equipment to patrol an area the size of Manhattan Island that is roughly 240 miles from Iran.

In an interview with AP, Ansari said Afghan authorities had collected disturbing intelligence about Iranian activities in the frontier regions. "From Iran they are bringing explosive material to Afghanistan. They don't want Afghanistan to be at peace because they are at war with the United States. One hundred percent, Iran is working against Afghanistan's safety," he said.

Ansari said the intelligence indicated Iran is sending in spies and trying to stir up opposition to Karzai's government. "We conduct searches for explosive materials and we find stockpiles of weapons in areas around here, yet we don't have strong Taliban commanders from here, so where is this coming from? We know it is coming from Iran. But it is not an easy thing to stop," he said.

Some experts say it's not surprising Iran would try to gain influence in its neighbors. Ray Takeyh, a senior fellow for Middle Eastern studies at the Council on Foreign Relations in New York, sees Iran's regional policy as "mostly defensive." "At one time, Iran sought the export of its revolution, but the failure of that policy has largely tempered such ambitions," Takeyh said.


This is the usual idiot nonsense from the usual idiot analyst. Ray can't quite fathom that the Mad Mullahs™ are after power. They don't see their expansionist policy as having failed, they see it as having barely started.

Iran, a predominantly Shiite Muslim nation, welcomed the toppling of Afghanistan's largely Sunni Taliban regime after the Sept. 11 terror attacks on the United States. Tehran also was happy at the defeat of Saddam, a longtime enemy. Yet those wars expanded the U.S. presence in the region, a trend opposed by Iran.

Some 19,000 U.S. soldiers buttress Karzai's government in Afghanistan, while 136,000 are in Iraq, joining the previous strong U.S. Navy presence in the Persian Gulf. Washington's ties with Saudi Arabia are solid and there is now a U.S. alliance with Pakistan's military rulers.

Iran has built more security posts along the border with Afghanistan, and Afghan officials say it even has put up a fence that encroaches 200 meters (yards) inside Afghan territory. But officials said Iranian activities go far beyond guarding against incursions.

Before leaving Afghanistan last year for his new post in Iraq, U.S. Ambassador Zalmay Khalilzad accused Iran of sending the Al Quds Division of its Revolutionary Guards across the border to incite unrest and cause trouble for Western troops.

A senior Afghan defense ministry official, who would not allow his name to be used because of the sensitivity of his country's relations with Iran, told AP in Kabul that recent intelligence revealed the Revolutionary Guards have camps along the border. He also warned of a nexus of interests emerging between Iran, Russia, Taliban remnants and renegade Afghan militia leader Gulbuddin Hekmatyar, saying they all want to see Afghanistan destabilized. "Russia is not happy with what is going on here, with the U.S. presence here. Russia wants Central Asia to be dependent on them and Iran wants Afghanistan as a buffer for them and as a place to make trouble for the United States," the official said.

Mohammed Zaman, acting manager of customs operations at Islam Kala, western Afghanistan's busiest border crossing with Iran, said the Tehran regime is infiltrating loyalists recruited among the hundreds of thousands of Afghan refugees living in Iran, some since 1979 when the Soviet Union invaded Afghanistan. "They have their own friends among the refugees and some of these refugees are now in the government," Zaman told AP in a chilly, makeshift office within sight of the border and Iran guards.

Graffiti scribbled on the wall of a housing complex for junior police officers 74 miles away in the provincial capital, Herat, attest to the support Iran has in western Afghanistan. The graffiti reads: "Long live Ahmedinejad," referring to Iran's hard-line President Mahmood Ahmedinejad elected last June.

Zaman also said both the Iranians and Americans are active in gathering intelligence along the frontier. When the topic turned to the U.S. activity, Zaman's voice dropped to a whisper. His information was sketchy, he said. "The American soldiers come once or twice a week. They come and they search. We don't know what they are searching for or what they are looking for. They come in their own cars and do their searches without talking to us," Zaman said.


"They're like ghosts, apparitions, only more deadly," he whispered.

A news report last year said U.S. troops had slipped into Iran from Afghanistan to hunt for evidence of secret installations used in Tehran's suspect nuclear activities -- a program that has been put before the U.N. Security Council for consideration of whether Tehran is trying to build atomic weapons.

Since the ouster of the Taliban, Washington has sought to improve controls along the border by training Afghanistan's customs police and building a customs complex. The effort has been largely unsuccessful because of corruption, said a Western diplomat, who insisted on speaking anonymously because he feared for his personal safety in a region where he said he is vulnerable to Afghan insurgents and Iranian agents.

His job in western Afghanistan is to keep an eye on Iranian activity, particularly in business. "This is less sexy but vitally important because Iran is using predatory trade practices, subsidized input and smuggled goods to undercut Herat businesses," the envoy said. "What Iran is trying to do is colonize western Afghanistan by making sure they are not strong competitors able to build a strong, independent economy."

Al Haj Toryalai Ghawsi, an official at the Industrial Union in the provincial capital of Herat, agreed. "Iran is overrunning our economy in western Afghanistan. Iran is looking at western Afghanistan to have influence throughout our economy. They worry because they look at Afghanistan and see Afghanistan as part of America, and to have control they want to control our economy," he said.

Abdul Ahad, a 50-year-old shopkeeper in Herat, also sees the Iranian encroachment. "Everything we have is from Iran. Look inside my shop, the biscuits, the tea, the sweets -- it is all from Iran," he said. He said he worries about Iranian intentions, although he also is suspicious of the United States.

Others are more comfortable with Iran's influence. "We are Muslims. I don't want the American kind of freedom," said Gul Ahmed, a 50-year-old laborer. "We have our religion and our culture. There is no difference between our culture and Iran's culture."

Just as the Tehran regime has been accused of using religious ties with Iraq's Shiite Muslim majority to undermine Iraqi unity, Iran allegedly relies on bonds with Afghanistan's Shiite minority -- about 30 percent of the population -- to work against Karzai's government

Mohakik Nasab, an Afghan Shiite cleric who studied in the Iranian holy city of Qom, found himself jailed and condemned to death when Afghanistan's Shiite clerics council charged him with insulting Islam. He was freed after three months and the death sentence was lifted. He blamed Iranian pressure on the cleric council for his jailing, which came after Nasab argued in Women's Rights magazine that women are equal to men under Islam and that civil courts don't have the right to impose the death penalty on a Muslim who converts to another religion. "But what really got me into trouble was that I wrote that Iran was interfering too much in Afghanistan among the Shiite Muslims in Afghanistan to make them answerable to Iran. They want to use Shiite Muslims here for their political purposes like in Lebanon against Israel," Nasab said.

"They are doing this in many ways. They give money. They train spies. You ask me what is my proof? I am in the community. I can see with my own eyes," he added.

Naseer Ahmed Raha, who heads a youth group dedicated to developing civil society in Herat, also sees Iranian machinations in Afghanistan. "Iran never said it was against democracy in Afghanistan, but in these days Iran has promoted insecurity, has taken over our businesses, has encouraged mullahs in Afghanistan to talk for the benefit of Iran, mullahs to speak out against the American influence," he said.

In Kabul, Karzai told AP last month that interference by Afghanistan's neighbors has been the bane of his country's existence, but he is determined to fight efforts to play his country's ethnic groups against one another. "We are bloody determined," Karzai said. "It is not going to be Pakistan playing the Pashtun, non-Pashtun game in Afghanistan. It is not going to be Iran playing this or that game, or any other country."
Posted by: Dan Darling || 02/15/2006 03:36 || Comments || Link || E-Mail|| [336067 views] Top|| File under:
Taliban still getting aid in Pakistan
Several suspects held in connection with three months of suicide bombings in southern Afghanistan have said the attacks were organized in Pakistan by members of the former Taliban regime who relied on Pakistani bombers, according to Afghan authorities.

These officials also said the network had encountered little resistance from Pakistani authorities.

Two Afghans and three Pakistanis who had been among 21 people arrested described their roles in interviews that were videotaped by an Afghan interrogator. The tape was shown to a New York Times reporter by an Afghan official, who insisted that he not be identified because of the diplomatic implications of the contents.

The suspects described a chain of operations that began with the recruitment of young bombers in the sprawling port city of Karachi. The bombers were moved to safe houses in the border towns of Quetta and Chaman, and then into Afghanistan, where they were provided with cars and explosives and sent into the streets to find a target.

The attacks have killed at least 70 people, mostly civilians but also international peacekeepers, a Canadian diplomat and a dozen Afghan police officers and soldiers. There have been 15 attacks in Kandahar, a tense city that had been the base for the Taliban.

A Taliban spokesman, Qari Yousuf Ahmadi, dismissed the claims.

"This is a propaganda campaign of the government," he said, speaking by satellite telephone from an unknown location. "Our mujahedeen don't send one group to one area so they can be found and arrested. Our mujahedeen send different people to different areas at different times."

He added that there was no need to recruit Pakistanis for the attacks.

"They are all Afghans," he said of the suicide bombers.

But Afghan officials said breaking into the network gave them the proof to demand action from Pakistan.

"I think there is a factory for these bombers," said an Afghan government official, also speaking on the condition of anonymity and saying he had not been authorized to discuss the matter.

President Hamid Karzai of Afghanistan is planning a trip to Pakistan to raise the issue with President Pervez Musharraf.

In a televised speech last week, Karzai asked the bombers rhetorically: "If you are the ones blowing yourselves up, why are you making the explosion in front of the police headquarters, where people like you are standing in front getting passports?"

He has spoken of the need to tackle the problem at the source.

Sentiment against Pakistan has been rising in Afghanistan and a popular refrain is that the Taliban could not function without Pakistan's help.

"Most of the attackers are non-Afghans," the governor of Kandahar Province, Asadullah Khaled, said Saturday at a memorial service for 14 victims of the latest bombing. "We have proof, we have prisoners." He added: "We have addresses, we have cassettes."

But Karzai, in his speech last week, also suggested that the recruitment of bombers did not end in Pakistan. He cited the arrest of a man from Mali who is a suspect in a planned attack on a northern provincial governor.

"Who is sending him?" Karzai said. "I don't think African countries are."

Last week, an Iraqi and three Pakistanis from Kashmir were apprehended in Nimruz, a province in the southwest that borders Iran, according to local Afghan officials. Pakistan is not the only country in the region, an American military official in Afghanistan said pointedly.

In the videotaped interviews, the three men who said they were Pakistanis, spoke in Urdu and said they were recruited as bombers. Two, who simply described themselves as Akhtar Ali and Sajjad, said they were recruited by a man named Jamal, who was working for the Taliban, and who they said owned a bookstore in Karachi.

Sajjad, who seemed to be the youngest of the three, said he was from northwestern Pakistan, but had been staying with his brother in Karachi. According to the interviews, Jamal had shown them video cassettes in which Muslim clerics urged listeners to fight a holy war to earn a sure way to paradise.

"I was doing nothing, walking around, playing cricket and football," Sajjad said. "The maulavi sahib," meaning the senior cleric, "talked to me and showed me a cassette, so I got involved. They were talking on the cassettes and telling us to do this and that, telling me to kill Americans."

Ali, who is from Karachi and who looked to be in his mid-20s, sighed as he described how he had received training in fighting five years ago, when the Taliban were in power, by one of the militant Pakistani parties, Harakat ul-Mujahedeen. He did not go to Afghanistan at the time, and the militant parties have greatly restricted their activities now because the Pakistani government has cracked down on them, he said.

It was the Muslim clerics speaking on the cassettes who persuaded him to go, he said.

"I came to Afghanistan to fight jihad,

to be a suicide attacker because I heard from the clerics there that if you fight jihad you would go to paradise," he said. "There are cassettes there and they say: 'There, there is jihad against non-Muslims.'"

The third man, who gave his name as Abdullah, said he came from Peshawar, Pakistan, but was working in Karachi and was recruited by a co-worker named Iqbal.

"Iqbal was talking of fighting against Americans, he was talking of going to fight jihad there," Abdullah said in his interview. "I said I cannot do it. Iqbal persuaded me."

Separately, the three were sent to Quetta, they said in the tapes, and put in touch with an Afghan member of the Taliban, identified as Abdul Hadi.

Sajjad, who made two attempts at a suicide attack, said he stayed in Quetta each time with a man called Farrouqi.

His first attempt was supposed to be in Kabul but was aborted when the man preparing the car with explosives accidentally blew himself up. Before his second trip, he said, a mullah at Farrouqi's house made a video of him saying he was going on a suicide mission.

Sajjad and Akhtar Ali were said to have been arrested in Kandahar, with their Afghan facilitator, Nur ul Baqi, before they reached their safe house.

Abdullah, who seemed a hard man with a direct gaze, said he traveled into Afghanistan and was given shelter for two days and provided with a car filled with explosives and two gas cylinders.

"My other friend told me which button to press," he said.

He was caught by police in a car laden with explosives and tried to detonate the vehicle as police stopped him, the interrogator said on the tape. Abdullah denied trying to detonate the explosives and said he had changed his mind about carrying out the suicide mission after failing to catch up with an American convoy on a bumpy road.

Wearing glasses, a white prayer cap and thin beard, Hafiz Bismillah was the last man to speak on the tape. He said nervously that he was from outside Kandahar, and had brought the bomber, Imran, to his house.

"We knew he was going to do a suicide mission," Bismillah said. "We gave him a place to stay."

The police found 80 mines inside large blue plastic barrels at his house, he said.

Baqi, the Afghan arrested with two of the Pakistani would-be bombers, said on the tapes that he brought four would-be bombers into the country.

"Most of the attackers are Pakistanis - I can tell you 99 percent are Pakistani," he said. He said he had not seen any Arabs coming through.
Posted by: Dan Darling || 02/15/2006 03:35 || Comments || Link || E-Mail|| [336069 views] Top|| File under:
Karzai in Pakistan for terror talks
Afghan President Hamid Karzai is due to begin a visit to neighbouring Pakistan. During the two-day visit, Mr Karzai will meet President Pervez Musharraf and other senior officials. Correspondents say Mr Karzai is expected to urge Islamabad to crack down on Taleban rebels on its side of the border. Kabul says Taleban militants continue to operate from Pakistan, carrying out attacks in neighbouring Afghan provinces. Islamabad denies this. A spokesman for Mr Karzai said that the Afghan president would call for an end to terrorism, and ask Pakistan for action against Taleban rebels.
Posted by: Dan Darling || 02/15/2006 03:02 || Comments || Link || E-Mail|| [336065 views] Top|| File under:
Taleban say attacks will increase, US "helpless"
SPIN BOLDAK, Afghanistan - Afghanistan's Taleban guerrillas are gaining strength and will step up attacks against government and foreign troops when spring comes next month, a Taleban commander said on Tuesday. "Taleban attacks will further increase with a decrease in the winter cold," a former Taleban governor of Kandahar province, Mullah Mohammad Hassan Rahmani, told Reuters by satellite telephone from an undisclosed location.
Fighting in Afghanistan traditionally eases off during the winter months when mountain passes get snowed under in the brutal Afghan winter. But violence has surged in recent months, including 15 suicide blasts since November. US military officials say the Taleban have changed tactics since suffering heavy losses in clashes last summer and are now increasingly using roadside blasts and suicide bombers against soft targets. "American forces have become helpless before the Taleban's suicide and other attacks," Rahmani said. "The Taleban are inflicting heavy losses on American forces in men and material and it is to hide the cowardice and failure of their troops that America is reducing its forces."


Yeah, yeah, you'll slaughter us, we'll all commit suicide in front of the gates of Kabul ...

They say the same thing every year, though I'll admit that this year will probably be different. Now that they've taken over Waziristan they've got an operating base, which they didn't have before. The only way to handle it will be to go into Waziristan (both of them) after them, which'll make the Paks bitch and moan. Not that the Paks have any intention of going into Waziristan themselves, mind you...
Posted by: Steve White || 02/15/2006 00:00 || Comments || Link || E-Mail|| [336066 views] Top|| File under:
Arabia
Indian sailor beaten to death in UAE over cartoons
An Indian sailor was allegedly beaten to death by his colleagues on board a Norwegian oil tanker in the international waters off the coast of Fujairah in the United Arab Emirates following an argument over the publication of cartoons of the Prophet Mohammad in some European newspapers.

A fight ensued among the seamen after an argument over the issue, causing the death of one sailor, a media report said.

Official sources confirmed the death of 31-year-old Sudhir Jagannathan, a native of Mumbai.

'We have been informed about the death. Our officials visited the Fujairah hospital and collected the details. The investigation is going on and once it is over, the consulate will render all the help to repatriate the body,' an Indian official told the Khaleej Times newspaper.

The entire crew on the ship hails from India. The ship was traveling from Mangalore in Karnataka to Fujairah with a chemical cargo.

Jagannathan worked as a fitter on the ship. The captain of the oil tanker has denied any foul play. He and his crew were remanded to the custody of the Fujairah police, the report added.
Posted by: Dan Darling || 02/15/2006 03:05 || Comments || Link || E-Mail|| [336070 views] Top|| File under:
Yemen offers reward for Al Qaeda jailbreakers
SANAA - Yemen offered Tuesday a reward of more than 25,000 dollars for information that could lead to the capture of any of the suspected Al Qaeda militants who escaped from jail this month. "The interior ministry guarantees total secrecy on the persons who would deliver such information," the state news agency SABA said.


Yeah boy, this oughta do it.

The reward of five million riyals (25,640 dollars) is being offered for the capture of the 23 suspects who broke out of a Sanaa prison jail on February 3, embarrassing the authorities and angering the United States.


Twenty-five thousand? I can get a home equity loan bigger than that.

Quoting security sources, the agency also said the "authorities in Yemen, Saudi Arabia and the United States are coordinating efforts to prevent the fugitives from leaving Yemen and infiltrating other countries."


Bottle the country up, they will.

The agency published the names and pictures of the 23, including Jamal Badawi who was serving a 10-year sentence for the 2000 bombing of the destroyer USS Cole off the southern port of Aden, in which 17 US sailors were killed.
Posted by: Steve White || 02/15/2006 00:00 || Comments || Link || E-Mail|| [336107 views] Top|| File under:
Bangladesh
Tales from the Crossfire Gazette
Dacoit killed in gunfight with RAB in Banshkhali
Feb 14: One alleged robber was killed in a gun fight between the Rapid Action Battalion (RAB) and armed robbers at Banshkhali in the district last night. After the gunfight, RAB arrested total 14 robbers and recovered firearms from the spot.


That's not normal, arrests after a gunfight, that is

The victim was identified as Mohammad Jamir Uddin (35), son of one Kala Meah.

Alas, poor Jamir, we knew him.....not very well

The arrested persons are Mohammad Kamal (25), Mohammad Azizur Rahman (47), Mohammad Jafar Ahmed (48), Ali Ahmed (35), Shafiqur Rahman (24), Mahfuz Meah (50), Monir Ahmed (35), Mahmudul Islam (18), Mohammad Idris (36), Nurul Kader (22), Nabi Alam (24), Mohammad Fazal Kabir (18), Mohammad Selim (15), Ahmed Ullah (35).

According to the RAB sources, acting on a secret information, a team of RAB raided the home of one Kala Meah at Saral Union under Banshkhali upazila in the district at around 9 pm last night.

That's pretty early for a RAB raid

The armed dacoits attacked the RAB members during the raid. They opened fire on the RAB members at that time. In retaliation, the RAB members also fired on the armed dacoits. As a result a three-hour long gun fight took place there. At least 200 rounds of bullet were exchanged during the three-hour long gunfight.

Let's see, 60 times 3 equals 180, carry the 1, that's a little over one shot per minute.


Of these, RAB fired total 61 rounds of bullet while, the rest bullets were fired on the RAB members.

However, Mohammad Jamir Uddin, a member of the armed robber's gang was killed in the crossfire during the gunfight at the spot.
The team arrested 14 dacoits from the spot. The RAB also recovered two SBBL guns, one country made gun, three LG guns, 13 rounds of bullet, five lethal weapons from the spot after the gunfight.

Shutter gun isn't used till after midnight

RAB sources said, a case was filed in this connection with Banshkhali thana against the 14 dacoits.
Posted by: || 02/15/2006 10:09 || Comments || Link || E-Mail|| [336065 views] Top|| File under:
Britain
Queen hails brave 7 July heroes
The Queen has praised the "outstanding bravery" of workers as she honoured them for their efforts in the aftermath of the 7 July London suicide bombings. Police officers and transport, health and other emergency workers collected honours, announced at the New Year, at a Buckingham Palace investiture.

Tube worker David Boyce, who gave first aid at the Russell Square blast, said the Queen had commented on his courage. The attacks on three Tube trains and a bus by four bombers killed 52 people. Mr Boyce, a Russell Square station supervisor who ran into the smoke-filled tunnel following the Piccadilly Line bombing, received an MBE.

"The Queen said, 'Very well done on your efforts for what you did on the day'," he said. "I didn't think about my own safety as I ran down the tunnel. I just thought, 'What am I going to find?' "It was very dark and there was smoke everywhere. I couldn't see two feet in front of my face. "On the train it was horrific. There were bodies lying all over the place and limbs missing." He used his own clothes to create tourniquets that he tied on people's limbs, before going to get more first aid. "I know that I've received this award but everyone at Russell Square was fantastic," said the 25-year-old, from Watford, Hertfordshire.

British Transport Police Constable Deborah Russell-Fenwick also collected an MBE for helping dying and injured people at the scene of the Tavistock Square bus bombing. The Queen told her that what she had done was "outstanding" and "brave". "I told her it was something out of your worst nightmare and she said it would take some time to recover from it." The 44-year-old, from near Gravesend, Kent, recalled that before ambulances reached the scene she wrapped parcel tape around people's heads to keep them still against blocks of wood to prevent further injury. She added: "To be honest, it's a bit bittersweet being here today. I wouldn't be standing here if it wasn't for all those people who died. "If I could wave a magic wand not to be standing here, I would."

The day was a celebration of the efforts of staff from London Underground, London hospitals, British Transport Police and the Metropolitan Police. Many of those who helped on the day had been off-duty at the time.

Tube driver John Boyle, collecting an MBE, was at Aldgate station and went down to the tracks to help evacuate people from trains and lead them to safety. "I didn't know it was a suicide bomber, but I knew it was a bomb," he earlier told the BBC. "I was scared another would go off, so my priority was to get people out."

Tim Wade, Tube duty line manager on the East London Line, is receiving an MBE.
He evacuated passengers from the Russell Square train, then helped people in the carriage where the bomb went off in the "mayhem" of the first 20 minutes before paramedics arrived. "I did the job I was supposed to be doing - at the time it was pure adrenaline," Mr Wade said. He said colleagues who helped alongside him in the train carriage also deserved to be recognised.


Those honoured for their actions on 7 July include:

Peter Hendy, (CBE) Transport for London
Tim O'Toole (honorary CBE) London Underground
Julie Dent (CBE), South West London Strategic Health Authority
Roy Bishop (OBE), London Fire and Emergency Planning Authority
Martin Flaherty (OBE) London Ambulance Service
Major Muriel McClenahan, (OBE) of the Salvation Army
Dallas Ariotti (MBE), Guy's and St Thomas's hospitals
David Boyce (MBE), station supervisor Russell Square
John Boyle (MBE), Tube driver, London Underground
Alan Dell, (MBE) London Buses
Constable Deborah Russell-Fenwick (MBE), British Transport Police
William Kilminster, (MBE) paramedic London Ambulance Service
Peter Swan (MBE) paramedic London Ambulance Service
Jim Underdown (MBE) paramedic London Ambulance Service
Roy Webb (MBE) London Ambulance Service
Alastair Wilson (OBE) Royal London Hospital
Julia Peterkin (MBE), Royal London Hospital
Angela Scarisbrick (MBE), Great Ormond Street Hospital
Peter Sanders (MBE), station manager at King's Cross Tube station
Insp Glen McMunn (MBE) British Transport Police
Insp Stephen Mingay (MBE) British Transport Police
Deputy Assistant Commissioner Peter Clarke (OBE) Metropolitan Police
Commander Chris Allison (MBE) Metropolitan Police
Det Supt John Prunty (Queen's Police Medal) Metropolitan Police
Det Supt Douglas McKenna (Queen's Police Medal) Metropolitan Police
Timothy Wade (MBE) Line Manager, London Underground


Good stuff I'd say! Congratulations to all.
Posted by: Besoeker || 02/15/2006 10:04 || Comments || Link || E-Mail|| [336079 views] Top|| File under:
20 Abu Hamza-style preachers still radicalizing British youth
UP TO 20 more imams who preach the same messages of hate as Abu Hamza could still be trying to recruit young Muslims in universities and prisons, the Government's terror watchdog warned MPs yesterday.

Lord Carlile of Berriew told the Home Affairs Select Committee that not enough had been done to check the credentials of imams arriving from abroad to take up posts in Britain. His warning came as ministers pleaded with rebel MPs to back the Terrorism Bill tonight. It would ban the glorification of terrorism, which they insist is the only way to prosecute demonstrators who carry banners praising the 7/7 bombers.

Amendments passed to the Bill by the House of Lords last month came before the recent protests in London in which Muslim extremists called for murder and a new wave of suicide attacks after the publication of cartoons of the Prophet Muhammad. Peers removed clauses making the glorification of terrorism a new offence, arguing that they went too far.

There was public anger that no demonstrator was arrested, although a paroled man dressed as a suicide bomber was recalled to prison. Charles Clarke, the Home Secretary, will avoid any direct reference to the protesters in today's debate. Tonight's vote may be tight. The Conservatives and Liberal Democrats are opposed to making glorification a crime, and twenty-seven Labour MPs rebelled the last time the issue was debated, reducing the Government's majority to one.

Downing Street insisted that there would be no concessions. "We want to send a clear signal that we are doing everything we can to counter terrorism," a spokesman said.

Lord Carlile admitted yesterday that there were no precise numbers on how many preachers of hate are still operating in this country. His warning comes just days after an imam at a West Yorkshire mosque where some of the July 7 bombers worshipped reportedly hailed their terror attack as a good act in a conversation with an undercover reporter. Hamid Ali, the spiritual leader of the Al-Madina Masjid mosque in Beeston, allegedly claimed that the bombings on the London Underground and a double-deck bus, which killed 52 rush-hour travellers, forced people to take notice when peaceful meetings and conferences made no impact.

Lord Carlile said this month after studying secret Home Office documents that there was a "real and present danger" of more suicide attacks. In the aftermath of the jailing of Abu Hamza last week, he told MPs: "My worry is that they are in places such as colleges and custodial institutions where there are larger numbers than elsewhere of impressionable young men."

Some prisons sacked their imams after they were discovered to be distributing extremist literature to young inmates.

The Muslim Council of Britain said last night that it was anxious to meet Lord Carlile to exhange information about extremist preachers.

Arguing for police to get more than 14 days to question terror suspects, Lord Carlile said that he knew of one group who escaped prosecution because the deadline expired before detectives could gather the evidence they needed.
Posted by: Dan Darling || 02/15/2006 03:21 || Comments || Link || E-Mail|| [336068 views] Top|| File under:
Caucasus/Russia/Central Asia
Last US plane leaves Uzbek base
The US has flown its last plane out of an air base in Uzbekistan that has been an important staging point for US military operations in Afghanistan. Uzbekistan in July gave the US six months to leave the base, after it joined international condemnation of the suppression of a May uprising.

In a ceremony, troops lowered the US flag and handed to Uzbek officials the keys to the Karshi-Khanabad base. Some personnel remain at the base, which the US has occupied since 2001. "We are still performing some small operations on the base," US Central Command spokesman Joe Vermette told the Associated Press news agency. A Pentagon spokesman said troops had been withdrawing from the base over the past several months. It is not clear when the last troops will leave.

The US and other Western countries called for an international investigation into the events in the Uzbek city of Andijan earlier this year. The Uzbek government says 187 people, mostly "terrorist organisers", died during the unrest. Human rights groups say 500 or more civilians may have been shot by Uzbek security forces.


Thank you diplo-dinks and Human Rights commies for buggering up this one.
Posted by: Besoeker || 02/15/2006 10:13 || Comments || Link || E-Mail|| [336088 views] Top|| File under:
Kyrgyz bust 2 Hizb-ut-Tahrir members
Kyrgyzstan's Interior Ministry today said that Kyrgyz police have detained two men suspected of having ties to Islamist extremists in southern Kyrgyzstan.

The ministry says police seized explosives during both arrests. The first arrest happened on 7 February and the second on 13 February.

Both detainees are suspected of having links to the banned Islamic group Hizb ut-Tahrir, an Islamist party that seeks to establish an Islamic caliphate, or independent state.

Central Asian and Russian authorities have banned the group as an extremist organization and have detained thousands of suspected members in recent years.

Hizb ut-Tahrir is also banned throughout the Middle East and in some European countries. Britain is the most recent country to ban the group.
Posted by: Dan Darling || 02/15/2006 03:22 || Comments || Link || E-Mail|| [336069 views] Top|| File under:
Nalchik raid organized by Chechens, aided by foreign intelligence services
The attack on Kabardino-Balkaria's capital Nalchik was organized by leaders of the criminal underworld including those from Chechnya, with foreign secret services helping them, an official told reporters on Tuesday. The gangsters enjoyed a powerful financial support from foreign secret services.

"Natives of Middle East countries were involved in the raid. The gunmen were nurturing plans of further aggravation of the situation in the North Caucasus," said Albert Sizhazhev, deputy head of the department for combating organized crime under Kabardino-Balkaria's Interior Ministry.

Three gang leaders were destroyed in the village of Anzorei in January during the investigation into the attack. One of them was a native of Kabardino-Balkaria, the second was a native of Chechnya, while the third was a Turk.

The militants carried seven pistols which police identified as stolen from the Nalchik drug control office in December 2004. They also had a satellite orientation system, which law-enforcement authorities used to find a militants' base camp in a wooded area near Nalchik.

Of the 200 units of firearms seized from Nalchik attackers, 67 were stolen from the Nalchik office, while another 27 weapons were stolen during the attack on Ingushetia's Interior Ministry, which is another proof of links between gangs of Kabardino-Balkaria and Chechnya, Sizhazhev said.

The captured militants said former deputy director of the Institute of Islamic Studies Anzor Astemirov was one of the masterminds behind the Nalchik attack.

Head of the department for religions Dzhambulat Gergokov said the criminal underworld of Kabardino-Balkaria was funded through non-governmental organizations, which were operating in Chechnya under the guise of humanitarian bodies.
Posted by: Dan Darling || 02/15/2006 03:16 || Comments || Link || E-Mail|| [336071 views] Top|| File under:
Basayev associate killed in Chechnya
An associate of Chechen warlord Shamil Basayev has been killed while resisting arrest, a Chechen official said Tuesday.

A spokesman for Chechnya`s Interior Ministry said Dzhabrail Aburzakov was killed when he opened fire on officers who tried to arrest him in a village in the west of the Russian republic, the RIA Novosti news agency reported Tuesday.

A pistol, five homemade explosive devices and two grenades were found on his body.

Aburzakov was a suspect in the November homicide of a Chechen government official and his son, as well as other crimes.

He was said to have had close links with Basayev, the Chechen separatist commander who has claimed responsibility for organizing the Beslan school seizure of September 2004 which ended with the deaths of 331 hostages, and for other acts of terror within Russia in recent years.
Posted by: Dan Darling || 02/15/2006 03:16 || Comments || Link || E-Mail|| [336065 views] Top|| File under:
Down Under
Oz newspaper wins terror libel case
Score one for the good guyz.

A jury has found former Guantanamo Bay detainee Mamdouh Habib was not defamed in several newspaper articles detailing his alleged terrorist links. Mr Habib sued Nationwide News in the NSW Supreme Court, claiming articles published in The Daily Telegraph in 2002 and 2005 and a 2005 report in The Weekend Australian had painted him as a terrorist or a terrorist sympathiser. But in a clear win for the publisher, a four-person jury unanimously found yesterday that only 2 of the 24 alleged imputations were conveyed - and just one of those was defamatory.

The jury, which deliberated for five hours, found only an opinion piece by columnist Piers Akerman, published in The Daily Telegraph on February 15 last year, contained the imputation that Mr Habib had knowingly made some false claims. Justice David Kirby will now hear defences in the case to determine whether Mr Habib is entitled to compensation. Outside court, Mr Habib's barrister Clive Evatt said he was disappointed the jury did not find more imputations proven. But he believed the verdict showed the jury - comprising three women and one man - had overcome prejudices in the community. "There is a climate of anti-Muslim, anti-foreigner, anti-Egyptian and is a terrible indictment of the community," he said. "But the jury has overcome any prejudice. (The verdict) shows the jury system is working fine."

Mr Habib, who was expressionless when the verdict was delivered, said he was "very happy" with the result. "I'm here to prove I'm not a terrorist, that's it, and that's the main thing to me," he said. Mr Habib was captured in Pakistan in late 2001 and detained by US authorities for more than three years - without charge - after he was suspected of training with the al-Qaeda terrorist network. He has claimed that he was taken to Egypt and tortured between November 2001 and February 2002 before being moved to the US military prison at Guantanamo Bay in Cuba. Mr Habib returned to Australia in January last year and lives with his family in Sydney.
Posted by: Oztralian || 02/15/2006 00:00 || Comments || Link || E-Mail|| [336067 views] Top|| File under:
Europe
German court rejects hijack law
Germany's constitutional court has scrapped a law allowing the military to shoot down passenger planes suspected of being hijacked for terror attacks.

The judge found that the law infringed the right to life and human dignity.

The government of former Chancellor Gerhard Schroeder proposed the law in the wake of the 11 September attacks on the US in 2001.

President Horst Koehler approved the controversial measure last year but urged the court to review it.


Posted by: tipper || 02/15/2006 06:46 || Comments || Link || E-Mail|| [336067 views] Top|| File under:
'Pizza boy' gets three years for Jihad recruiting in jail
A court in Rotterdam imposed a three-year sentence on Tuesday on a Moroccan-Dutch man for trying to recruit fellow prisoners for a Muslim holy war. Bilal L., 21, was serving a 10-month jail sentence for threatening MP Geert Wilders when he asked fellow prisoners to supply weapons and explosives. The panel of three judges also accepted L. tried to recruit inmates to carry out attacks on the "enemies of Islam". L. is a friend of Mohammed Bouyeri who was jailed for life last year for killing film director Theo van Gogh on 2 November 2004.

Earlier this year the authorities thought they could pin L. to the murder too. Prosecutors announced a surprise witness said L. provided the bicycle used by Bouyeri in the killing. The evidence was to be presented at another trial in Amsterdam in which L., Bouyeri and 11 other Muslim men are accused of belonging to a terrorist organisation. The suspects all deny the charges and claim they were friends with a common interest in studying Islam. When the surprise witness was called he admitted he had concocted his claim about L.'s alleged link to Van Gogh's murder. "It was a classic cock-and-bull story," Jamal B. told the court in Amsterdam. He said he agreed to make the statement after police harassed his family for six months and put pressure on him to implicate Bilal L.

A month after the killing, newspaper 'De Telegraaf' reported L. was suspected of involvement in a plot to attack the Red Light District in Amsterdam. The newspaper said L. allegedly conducted reconnaissance of the capital's prostitution zone while riding through the area on his scooter to deliver pizzas. He was arrested on 5 November. Although 'De Telegraaf' gave him fetching description of a "radical Moroccan pizza courier" nothing was heard of the case again.
Posted by: Seafarious || 02/15/2006 00:00 || Comments || Link || E-Mail|| [336066 views] Top|| File under:
Great White North
Canadian/US border smuggling ring cracked
DETROIT -- U.S. and Canadian officials say they broke up an international smuggling ring responsible for transporting at least 100 illegal immigrants across the border over the last 15 months.

In total, 23 people were charged Wednesday in U.S. and Canadian courts with smuggling. Officials say it was one of the largest smuggling rings along the northern border to be dismantled by law enforcement in recent memory...Since December 2004, U.S. officials say they have caught at least 78 illegal immigrants -- most of them Chinese -- attempting to enter Michigan in connection with this ring...The illegal immigrants were from Albania, Syria, Iraq, South Korea, Russia, Ukraine and Poland, but most were from China...One of the lead defendants, Maitham Aziz Alzerhanri, 34, of Windsor, resisted arrest and had to be stunned with a Taser.

Posted by: Whutch Threth6418 || 02/15/2006 09:19 || Comments || Link || E-Mail|| [336068 views] Top|| File under:
Home Front: WoT
Detroit: Pilots Report Seeing Laser Lights While Flying
HT: SPoD and Autobartender



Police are on alert after more than a dozen pilots reported someone shining a laser light at the plane while descending into Metro Airport.

The incident occurred in the Dearborn and Dearborn Heights areas, where 16 pilots reported seeing the laser pointer lights near the tower at Metro Airport, Local 4 reported.

Apparently the lights were being flashed at planes on their final approach into the Detroit area. The first instance reported was near the Home Depot in Dearborn Heights, then a short time after the light originated from a neighborhood near Telegraph Road and Lehigh Road, according to police...
Posted by: Phil || 02/15/2006 19:42 || Comments || Link || E-Mail|| [336079 views] Top|| File under:
Iraqi Kurd deported for aiding al-Qaeda leader
An Iraqi Kurd who federal authorities say tried to help a senior Al Qaeda operative gain entry to the United States was ordered deported Tuesday.

Immigration Judge Kenneth Josephson found that Sam Malkandi, of Kirkland, lied on his 1998 asylum application when he said he had been imprisoned in Iran for possessing forbidden political materials.

Immigration and Customs Enforcement investigators say that in 2003, Malkandi tried to help Tawfiq bin Attash obtain a U.S. visa. The one-legged bin Attash, a former bodyguard of Usama bin Laden, also known as Khallad, is suspected of helping plan the attack on the USS Cole in Yemen in 2000 and the 1998 embassy bombings in Kenya and Tanzania.

Malkandi has adamantly denied knowingly assisting bin Attash, saying instead that in 1998 he was approached by a stranger at the Northgate Mall who befriended him and then later asked him to help a Yemeni friend. Malkandi's lawyer did not immediately return a call seeking comment Tuesday.

Malkandi's supporters have called him kind and hardworking and say he would never intentionally assist a terrorist. He is expected to appeal Tuesday's decision.

Malkandi came to the attention of authorities after bin Attash was captured in Pakistan in 2003. According to the 9/11 Commission Report, he told U.S. officials that a man in Bothell, a north Seattle suburb, whose name sounded like "Barzan," had tried to help him.

Investigators concluded the man was likely Malkandi, who changed his name from Sarbaz to Sam in 2001. They discovered Malkandi had made arrangements for bin Attash, under a pseudonym, to obtain a new prosthetic foot at a clinic in Bellevue in 1999, ICE said in a news release announcing Josephson's decision.

Bin Attash never made it to the U.S.; his visa application was denied.
Posted by: Dan Darling || 02/15/2006 02:57 || Comments || Link || E-Mail|| [336070 views] Top|| File under:
India-Pakistan
Predator Attack Did Get Al Qaeda Brass
February 15, 2006: DNA analysis of the bodies recovered from the attack on an al Qaeda meeting in Pakistan last month, have confirmed that the main target, al Qaeda number two leader Ayman al Zawahiri, was not there. In the immediate aftermath of the attack, it was apparent that al Zawahiri was late arriving at the dinner meeting. However, the DNA tests did show that at least five foreigners were present. One of them was a close relative of Ayman al Zawahri, while a second was bomb building expert Midhat Mursi, who, like al Zawahri (who has $25 million reward on him), had a $5 million reward on his head. Another of the dead foreigners was Abdul Rehman al-Misri al-Maghribi, a son-in-law of Zawahiri and in charge of the al Qaeda's Information War operations. Another of dead was Abu Obaidah al Misri, who was in charge of terrorist operations just across the border, in Afghanistan's Kunar province.

Initially, al Qaeda tried to spin the attack as a complete failure, saying that only civilians were in the building, that 18 were killed, and that this included women and children. Demonstrations were held and indignation was high. Islamic radicals also made much of the fact that the attack was apparently (no one admitted anything) by U.S. Predator UAVs firing Hellfire missiles. But the Pakistani police got to the scene, and conducted their investigation, and released the information on the foreigners killed during the attack. The Pakistani government wants the U.S. cooperation, because the Islamic terrorists are at war with the Pakistani government as well, including assassination attempts on the president of Pakistan.
Posted by: || 02/15/2006 09:59 || Comments || Link || E-Mail|| [336068 views] Top|| File under:
Two suspected militants arrested in Pakistani tribal area
MIRANSHAH, Pakistan - Two suspected militants of Central Asian origin have been arrested in a Pakistani tribal area bordering Afghanistan, intelligence officials said on Wednesday. The pair travelling in a passenger van were arrested at Khajuri checkpost in North Waziristan tribal district late Tuesday, an intelligence official told AFP.

"They have Central Asian features and most probably belong to Uzbekistan. We are investigating their nationality and links with militants," the official said, requesting anonymity.

"Say, ya'll ain't from around here, are you?"

Pakistan's military says it has killed hundreds of Al-Qaeda-linked militants in operations throughout the semi-autonomous tribal areas since late 2003. More than 250 Pakistani soldiers have also died.

The rebels re-located took-over bought condos sneaked into the region after a US-led military offensive ousted the fundamentalist Taliban region just over four years ago, and Afghan authorities say they continue to mount attacks in their country. Around 20,000 US-led soldiers are also hunting militants across the rugged, porous border in southern and eastern Afghanistan.
Posted by: || 02/15/2006 09:02 || Comments || Link || E-Mail|| [336067 views] Top|| File under:
Western businesses ransacked in Pakistani looting
Protesters ransacked outlets of a Norwegian phone firm, a U.S. fast food restaurant and banks in northern Pakistan on Wednesday in fresh violence sparked by cartoons of the Prophet Mohammad in European newspapers.

Police fired tear gas in the towns of Peshawar, Tank and Dera Ismail Khan in North West Frontier Province to disperse angry crowds, a day after two people were killed in protests in the eastern city of Lahore, witnesses said.

Police said at least one policeman was wounded in an exchange of fire between police and protesters in Tank, which is close to a tribal region troubled by battles between security forces and al Qaeda-linked militants.

Protesters in Peshawar attacked two franchises of the Norwegian mobile telephone firm Telenor and also ransacked an outlet of U.S. fast food chain KFC, witnesses said.
Posted by: Dan Darling || 02/15/2006 03:00 || Comments || Link || E-Mail|| [336068 views] Top|| File under:
US agents hunting al-Qaeda in India
Clandestine American intelligence operatives have been working in deep cover within the Indian territory to help track down al Qaeda operatives and other terrorist groups.

Relying largely on human intelligence, these operatives work with paid agents and also seek to infiltrate militant groups in various parts of India, particularly in Jammu and Kashmir. The United States believes that some at least of these groups may have been co-opted by al Qaeda to launch attacks inside and outside India against both Indian and US interests.

Indo-US intelligence cooperation scaled unprecedented heights following the attack on the Indian Parliament, just three months after 9/11. And last year's New Delhi bombings during the Diwali festival season have convinced Washington of the extent of al Qaeda infiltration into India.

Intelligence and Congressional sources privy to briefings by the Central Intelligence Agency and the Federal Bureau of Investigation told rediff-India Abroad that as a result, intelligence cooperation between New Delhi and Washington has moved beyond the stationing of a few CIA officers or FBI agents in the US embassy or American consulates, ostensibly as defense attaches or military officers.

The sources said while CIA and FBI agents continue to work with the Research and Analysis Wing(RAW) and the Central Bureau of Intelligence (CBI), there was now, at a much deeper level, clandestine operatives working incognito within the country.

Although such operations are not publicly acknowledged, sources said when the director of national intelligence John D Negroponte testified before the Senate Select Committee on Intelligence earlier this month and spoke of 'Pakistani militant groups --primarily focused on the Kashmiri conflict' as representing a 'persistent threat to regional stability and US interests in South Asia and the Near East', it was on the basis of credible intelligence that these groups have now been infiltrated by al Qaeda.

"They are no more simply the run-of-the mill indigenous militant groups they always would claim they were," one source told rediff-India Abroad. "Not only have they been infiltrated by Pakistani militant groups like Lashkar-e-Tayeba and Jaish-e-Muhammad, but these groups themselves are now under the sway of al Qaeda and way beyond the control of the ISI (Pakistan's intelligence service, the Inter-Services Intelligence) as they once were."

Although neither New Delhi nor Washington have publicly acknowledged that the bombings during Diwali last year were by al Qaeda, sources said intelligence sources in both countries believe on the basis of available evidence that the bombings "did not just have the hallmarks of an al Qaeda operation – they were indeed an al Qaeda operation."

While providing the annual threat assessment to the Senate Intelligence Committee, Negroponte said 'Terrorism is the preeminent threat to our citizens, homeland, interests, and friends. The war on terror is our first priority and driving concern, as we press ahead with a major transformation of the intelligence community we represent.

'Collaboration with our friends and allies around the world has helped us achieve some notable successes against the global jihadist threat,' Negroponte said, noting that India would 'continue to be a reliable ally against global terrorism, in part because India has been a frequent target for Islamic terrorists, mainly in Kashmir.'

While making the point that Pakistani militant groups, primarily focused on Kashmir, represent a persistent threat to regional stability and US interests in South Asia and the Near East, Negroponte asserted that 'they also pose a potential threat to our interests worldwide,' and noted that 'extremists convicted in Virginia in 2003 of providing material support to terrorism trained with a Pakistani group, Lashkar-e-Tayeba, before 9/11.'

LeT and Jaish-e-Muhammad are on the State Department's list of foreign terrorist organizations, and sources said these groups had declared their loyalty to al Qaeda and are now part of the al Qaeda network; their operatives were now focused beyond the Kashmir conflict to a broader level against US interests in India and Pakistan and elsewhere in the region.

Negroponte told the Senate committee that al Qaeda remains the top security concern of the US. Though much of the leadership that presided over the outfit in 2001 had been eliminated, he said, its 'core elements still plot and make preparations for terrorist strikes against the homeland and other targets from bases on the Pakistan-Afghanistan border area.'

Noting that 'many of our most important interests intersect in Pakistan,' Negroponte acknowledged that Islamabad 'is a frontline partner in the war on terror, having captured several al Qaeda leaders.' But, he added, Pakistan 'also remains a major source of extremism that poses a threat to (President Pervez) Musharraf, to the US, and to neighboring India and Afghanistan.'

Discussing the overall situation in South Asia, Negroponte said 'Since India and Pakistan approached the brink of war in 2002, their peace process has lessened tensions and both appear committed to improving the bilateral relationship. A number of confidence-building measures, including new transportation links, have helped sustain the momentum.'

But, 'still, the fact that both have nuclear weapons and missiles to deliver them entails obvious and dangerous risks of escalation.'
Posted by: Dan Darling || 02/15/2006 02:56 || Comments || Link || E-Mail|| [336067 views] Top|| File under:
Suspected Pakistani spy arrested in Delhi after 10 years
A suspected Pakistani spy who had been on the run for 10 years was arrested at the Delhi International Airport Tuesday while trying to flee to Pakistan.

"Curly toed slippers, don't fail me n...why, hello, Officer. Fine weather we're having this week, wouldn't you say?"

Police in the Indian national capital said they had been looking for Gayur Ali for the past 10 years when 28 pistols and 27 spare magazines were recovered from his hideout at Karol Bagh in central Delhi. Taking advantage of the relaxed visa norms during the ongoing India-Pakistan cricket series, Ali had obtained a visa and was boarding a Pakistan International Airlines flight when he was arrested.

"He was trying to escape to Pakistan when our men nabbed him," Delhi police said. The police officials described Ali as a close associate of Tariq Hassan, a Pakistani national and an agent of the secrect service Inter-Services Intelligence (ISI). Police said the weapons found in Ali's hideout were smuggled by him through the India-Pakistan border in Jammu and Kashmir. They said the weapons were to be delivered to other Pakistani agents operating in India. Six other people who were arrested during the raid on Ali's hideout 10 years back are currently being held in the Tihar Jail in Delhi.
Posted by: Seafarious || 02/15/2006 00:00 || Comments || Link || E-Mail|| [336066 views] Top|| File under:
Iraq
ANOTHER FORMER HIGH-RANKING IRAQI: WMD WENT TO SYRIA
season with salt given his relationship and grievances re: Saddam. But interesting.

The Changed Baathist: Interview with Ali Ibrahim Al-Tikriti

By: Ryan Mauro
TDCAnalyst@aol.com

Ali Ibrahim al-Tikriti was a southern regional commander for Saddam Hussein's Fedayeen militia in the late 1980s and a personal friend of the dictator. Units under his command dealt with chemical and biological weapons. He was known as the "Butcher of Basra" due to his campaigns and defected shortly before the Gulf War in 1991. This interview aims to gain some insight into the current situation in Iraq.

RM: Is there a single incident that you can point to that made you regret your actions and turn against the Baath Party?

IT: The single incident was my wife being willing to stand before me, not as my wife but as an Iraqi, and before one of Saddam's most brutal enforcers and question my tactics. This really made me think because no one has ever even considered to question the tactics of myself or any others and lived to tell about it. This courageous move made me think deep and hard.

RM: Do you still maintain good sources inside Iraq to draw information from?

IT: I will maintain very close sources in Iraq and outside of Iraq. Some of Saddam's key scientists are personal friends of mine as well as other key leaders in the former Iraqi military. I have helped draw information since my defecting to the United States government voluntarily and with the permission of these contacts. The only difference between many of them and I, is that I had the opportunity to defect and they didn't.

RM: Many observers say the Syrian and Iraqi Baath Parties did not trust each other and were rivals until around 2000. How serious were the disagreements between Syria and Saddam Hussein?

IT: The disagreements were not as dramatic as many would lead you to believe. Yes they were deep enough that Iraq and Syria could never move in the direction of forming one pan-Arab nationalist state but both remained the closest of allies. The ideologies of both were identical in almost every respect but the biggest problem was with the fact that Saddam and Assad were so alike they couldn't bear each other in terms of sharing power.

RM: What can you tell us about Iraqi sponsorship of terrorists, from Palestinian groups to Al-Qaeda?

IT: Iraq had sponsored Palestinian militant organizations for the longest time with logistical and some material support. Most of the material support came around after the first Gulf War in terms of buying munitions for the various terrorist organizations in the West Bank and Gaza. As far as Al-Qaeda is concerned this support was limited for a long time, mainly due to the fact that Al-Qaeda had the hopes of creating an Islamic empire while Saddam wanted a secular Arab nationalist empire. They only really came to terms in the mid-90's due to the fact that both knew they shared the same short term enemy. Once they came to terms on this Saddam provided Al-Qaeda with intelligence support and whatever money or munitions they could provide. Saddam has had very long standing contacts in the black market as well as with Moscow and would provide whatever munitions he could through these contacts.

RM: In your experience, would either side (the Iraqi Baathists or radical Islamists) be able to put aside their differences to cooperate against the United States?

IT: Yes, as I have noted above they did and will continue to strengthen ties until both are defeated. If you look in Iraq today you are witnessing Arab nationalist terrorist organizations and Islamist terrorist organizations working together to fight the United States.

RM: Is it true the United States helped bring Saddam Hussein to power, as some allege, and then arm him with WMDs?

IT: This is absolutely ludicrous. I was in the Ba'athist Revolution who received support from the Soviet Union because of the socialist ideology behind it. The Soviet Union openly supported and backed the Ba'athist revolution in Iraq at the time and I am sure you can find news articles about it in European press agencies and others at the time. I was there helping with the revolution and worked on two occasions with Soviet KGB officials to help train us, much like the United States did with the Taliban during the Soviet campaign in Afghanistan. The United States never directly gave us any WMDs but rather ingredients. They were not mixed and these 'ingredients' could have been easily used for commercial use but were rather used to build low life chemical weapons.

RM: Why do you think Iraq's weapons of mass destruction are in Syria? Why didn't he use them or simply destroy them before the war?

IT: I know Saddam's weapons are in Syria due to certain military deals that were made going as far back as the late 1980's that dealt with the event that either capitols were threatened with being overrun by an enemy nation. Not to mention I have discussed this in-depth with various contacts of mine who have confirmed what I already knew. At this point Saddam knew that the United States were eventually going to come for his weapons and the United States wasn't going to just let this go like they did in the original Gulf War. He knew that he had lied for this many years and wanted to maintain legitimacy with the pan Arab nationalists. He also has wanted since he took power to embarrass the West and this was the perfect opportunity to do so. After Saddam denied he had such weapons why would he use them or leave them readily available to be found? That would only legitimize President Bush, who he has a personal grudge against. What we are witnessing now is many who opposed the war to begin with are rallying around Saddam saying we overthrew a sovereign leader based on a lie about WMD. This is exactly what Saddam wanted and predicted.

RM: What can you tell us about Iraqi and Iranian relations? There have been reports that small amounts of Iraqi WMDs went to Iran and that Iran is currently helping the Iraqi insurgency.

IT: The reports on weapons being sent to Iran are absolutely false. They have no basis and are written by people who have no knowledge of Middle Eastern affairs or they are being written by people who are just intellectually dishonest. As far as the support for the insurgency today, there is no doubt in my mind that Tehran is backing the Islamist insurgency of the Shiites. Iran would want nothing more than a destabalized Iraq, not because they want to control Iraq as much as they want something to throw at the United States politically on the international stage.

RM: On what levels did Iraq and Libya cooperate? Some reports indicate Iraq was involved in Libya's nuclear program.

IT: Iraqi scientists were turned over to Libya along with many documents and research from Iraq on nuclear weapons. There is no doubt that Saddam was attempting to use Libya as a laboratory to further his nuclear development just like he was attempting to do by sending his weapons to Syria. Saddam knew after the Gulf War he needed to start shipping his weapons and programs outside of his borders to avoid detection which is exactly why Saddam became so emboldened and laughed at the West every time he stood in front of the camera. If you were to compare him in the 80's and 90's you would see a much more confident and defiant Saddam in the latter due to the fact he knew there was nothing to materially pin him on within the borders of Iraq.

RM: Why do you think the insurgency is still living on in Iraq? What can be done to win the guerilla war there?

IT: The insurgency is still alive and well in Iraq today due to mismanagement and failure on the part of those managing the rebuilding effort. If you want to break the back of the insurgency what is needed is, obviously, to continue the military campaign and train the Iraqi forces BUT you need to rebuild more schools, provide more jobs and increase the standard of living. You can't rely on the Army Corps of Engineers to do most of the civil rebuilding. They are a great company and have done much good but something of this magnitude requires large private companies to be engaged. If you provide the Iraqis with jobs and really show them a better way of life you will win their hearts and minds which will cripple the insurgency's efforts to find safe haven in Iraq, material support in Iraq and above all, recruits in Iraq.

RM: Are you optimistic or pessimistic about the near-term future of Iraq?

IT:There is no doubt that the United States military has learned the mistakes of the past and are really getting on track in terms of the learning curve of the reconstruction of Iraq. My criticism was aimed at the politicians on the Hill who are beginning to run the war from Congress and taking this role from the military. I see this in the very near future. I have a lot of fears that with upcoming elections and poll numbers down for the Iraq war the politicians are sticking their fingers in the air and they are wanting to cut and run essentially and isolate themselves from the war.

I am optimistic that the Iraqis and the U.S. military can salvage whatever damage may be done due to this. There is much more progress in Iraq today than there was in Vietnam when we pulled out than. The biggest hurdle is going to be putting enough pressure on the Hill to just let the Pentagon run the war and allow our military establishment to do what we entrusted them to do. Win the war and reconstruct the country. The day the politicians take that away from the Pentagon is the day I really see a serious escalation in terrorism to continue a propaganda war from Iraq to persuade the politicians to cut and run. Zarqawi and the rest have been attempting to do this from day one and they are getting closer to their goal if you look at the sentiment within the Senate alone.

I am still quite optimistic that the Iraqis will prevail due to the amount of progress and reconstruction the United States military has made in Iraq but there is always that small amount of doubt and fear which I have. I have seen politicians try to rake the reigns of a war from the military and the war is lost almost immediately. The ball though is in the Iraqis court in terms of defending their newfound democracy and being able to energize the public enough to make this work irregardless of what happens in Washington or the number of troops left in Iraq in the near future.

That being said I think the Iraqis have a very good shot of developing a true and vibrant democracy but it really is up to them and how badly the Iraqis public really wants it and if they are up to the sacrifice, both financially and in terms of body count.

RM: Do you support the rumored partial withdrawal of American troops in spring of 2006?

IT: Now of course I would like to see a drawing down of U.S. troops as to have them return back stateside and be with their families. It would also give the Iraqi security forces the opportunity to prove what themselves to the Iraqi people. The problem though is the political climate here in Washington as I explained earlier.

If there is no sight of the political environment changing in the near future than there is no doubt that drawing down U.S. troops will be more disastrous in the long run than just leaving them there until the Administration or the political climate changes here at home. We can not take the chance of allowing another Vietnam to occur because this will be the Mujahadeens victory over the Soviet Union to the 10th power.

Posted by: lotp || 02/15/2006 10:26 || Comments || Link || E-Mail|| [336073 views] Top|| File under:
Baghdad residents forming committees for protection
In response to increasing cases of kidnapping, robbery and theft in the capital, Baghdad, residents are joining forces to protect themselves and their families by taking security matters into their own hands.

"We had to choose between waiting for robbers to enter our houses and going out in the streets and protecting ourselves," said Ahmed Salam, a resident of the Hay al-Adel district.

In recent weeks, groups of men from seven districts of the capital have formed informal security committees, organising eight-hour shifts and erecting roadblocks in central areas of the capital.

The move comes after a series of meetings between both Sunni and Shi'ite religous leaders, as well as representatives of the capital's Christian community.

"When you're protecting your loved ones, there are no religious differences," said Hassan Baduk, a committee leader in the Hay Jamia'a district of the capital.

Committee members armed with pistols and Kalashnikov rifles, available on the black market for as little as US $100 apiece, alternate positions during the day at dozens of improvised check-points. At least 50 men from each district are involved in the operation.

The group also stops suspicious cars to check the identification cards of drivers and passengers.

Many residents agree that, given the dearth of police on the streets, citizen patrols are badly needed.

"Rarely do we see a police car on our streets," said Baduk. "And when we do, they drive by so fast we don't have time to ask for help."

Yarmouk district resident Haki Kareem agreed.

"The situation is much worse at night, because there are no police patrols in some areas," he said. "Thieves feel free to walk in the empty streets and proceed with their robberies."

Kareem added that at least 35 houses were burgled last December in his district alone.

The Iraqi police forces, meanwhile, say they are too few in number to provide adequate total security. Increasing numbers of insurgent attacks have resulted in the resignation of hundreds of police officers over the last year, compounding the problem further.

According to the Ministry of Interior, there is at least one attack against police personnel every day in Iraq.

During the rule of Saddam Hussein, there were an estimated 76,000 police officers countrywide. Following Hussein's ousting by coalition forces in 2003, however, the then US-run Coalition Provisional Authority dissolved both the army and police.

Interior ministry figures now put the number of police officers at more than 82,000.

Iraqi police officers generally receive two months of training before hitting the streets, but some say this is inadequate preparation given the rising sophistication of insurgent attacks.

"It's very difficult to provide security…the salaries are too little compared to the risks we have to take," said Baghdad police officer Adnan Ala'a.

"Sometimes you leave the house with the impression you won't return," he added.

According to the interior ministry, policemen earn an average wage of US $200 per month.

The Iraqi government, meanwhile, has urged local residents to refrain from forming vigilante groups.

"We believe such procedures can be very dangerous," said interior ministry spokesman General Adnan Abdul-Rahman. "It could lead to gunfights between locals and criminals, which can result in the death of innocent bystanders."

"In the meantime, though, we don't have enough police to offer 24-hour protection to all neighbourhoods of the capital," Abdul Rahman conceded.
Posted by: Dan Darling || 02/15/2006 03:32 || Comments || Link || E-Mail|| [336067 views] Top|| File under:
Basra cuts ties with UK troops
Military police today arrested two more soldiers in connection with the video showing the apparent abuse of Iraqi civilians by British troops.

The arrests - which bring the number detained up to three - came as the fallout from the footage saw the provincial council in Basra suspend relations with the British.

The video, filmed in the restive town of Amara in the Maysan province, just north of Basra, in January 2004 appeared to show defenceless young Iraqis being kicked and attacked with batons, to the apparent amusement of the cameraman.

New footage broadcast by the BBC last night suggested a "snatch squad" of British troops had plucked a number of Iraqi demonstrators from a crowd of protesters.

Military police yesterday arrested a corporal from the 1st Battalion the Light Infantry as part of an investigation into the alleged abuse. He was last night named as Corporal Martin Webster. The Ministry of Defence would not confirm whether he had been arrested as a suspect or a witness.

In a statement tonight to announce the two additional arrests, the MoD said the investigation was still in its early stages but significant progress had been made.

"The Royal Military Police have identified several people in the video and investigations are ongoing to identify all those involved in the alleged incident.

"It is important to get these allegations in proportion. Our armed forces have done and continue to do an outstanding job wherever they are serving." Nadhim al-Jabiri, a Basra council official, said the suspension of ties included ending cooperation with the British consulate in Basra. The police chief, Major-General Hassan Suwadi, said Iraqi security forces would cease joint patrols with British forces in the entire region.

The MoD is concerned at the possibility of a backlash against British troops in Iraq now that the video has been widely played on Arab television stations.

The southern province of Basra is the base for the 8,000 British military in personnel who remain in the country.

A British military spokesman, Captain James St John-Price, said that such decisions "merely work to the detriment of the people of Basra". He added it was unclear whether economic ties were also being suspended, and if police under the control of the national government in Baghdad would also cut ties.

Two Iraqis claimed today they had been among those beaten in Amara, saying they would take legal action against the UK military and seek compensation.

The allegations by Bassem Shaker, 27, and Tariq Abdul-Razzak, 14, were presented to the media at the office of the radical Shia cleric Moqtada al-Sadr, who opposes the coalition forces.

Mr Shaker said he was among more than 200 people demonstrating that day in protest at the lack of jobs. The crowd had been "surprised" to encounter British troops and "started throwing stones at them "because we believed that they were behind all our misery", he said.

Mr Shaker said British troops fired volleys of rubber bullets at the protesters in a bid to disperse them.

Witnesses and officials at the time said British troops and Iraqi police had fired at armed, stone-throwing protesters, killing six people and wounding 11.

British soldiers from the 1st Battalion Light Infantry, based in Amara at the time, were seen moving in with armoured vehicles to support the police, according to witness reports at the time.

Assailants in the crowd lobbed three explosive devices at them, believed to be hand grenades, the British military reported later that day. Today Mr Shaker said: "A group of British soldiers then rushed out from their base and arrested nine of us, dragging us for about 30 metres to the governor's office.

"They were beating us with fists and batons and were kicking us. Then they cuffed our hands and also dragged us to their base, which is about 15 metres from the governor's office, where they also beat us and frightened us with dogs before releasing us before sunset."

Mr Shaker said he did not report the abuse initially because he did not believe any officials would deal with their complaints because they involved British troops.

"But when we saw this tape and the amount of anger it caused inside and outside Iraq, we decided to come today to the al-Sadr office because we need them, after God, to help us to sue the British forces and compensate us.

"Those troops humiliated us and violated our rights to demand jobs."

One of Mr Sadr's officials said Mr Shaker and Tariq Abdul-Razzak both claimed they had been beaten, and had requested help to sue the British military and seek compensation.
Posted by: Dan Darling || 02/15/2006 03:23 || Comments || Link || E-Mail|| [336063 views] Top|| File under:
Zarqawi, Ansar al-Sunnah, Islamic Army, and Islamic Front dominate insurgency
The Iraqi insurgency has become dominated by four large, well-organised groups with sophisticated communications and surprisingly centralised leadership, according to an analysis of insurgent publications and propaganda to be issued today.

The study of insurgent websites, videos, tapes and leaflets conducted by the International Crisis Group, a non-profit organisation that monitors global conflicts, also found that although Al-Qaeda in Iraq, the organisation led by Abu Musab al- Zarqawi, receives the most publicity, it is just one of the groups that have come to dominate the resistance.

"[Al-Qaeda in Iraq] appears to be surprisingly well structured," the study found, relying on an analysis of the group's public communiqués. "It should neither be blown up into a Leviathan nor ignored as a mirage, but rather considered as one of a handful of particularly powerful groups."

The study added that the insurgent groups now appeared to be showing increased confidence that they have gained the upper hand in the attitudes of the Iraqi population.

"The insurgency is acting as if it has already proved its case and demonstrated both the iniquity of the US- sponsored political process and the threat represented by the Iraqi government," the study found.

The four groups differ slightly in their adherence to extreme Islamic principles, with some – particularly the Islamic Army in Iraq – emphasising more nationalist tones. Ansar al-Sunna, an insurgent group that has claimed responsibility for a wide range of bombings and beheadings, may be more violent and extremist than even Mr Zarqawi's group, the study found. The fourth group, Islamic Front of the Iraqi Resistance, remains largely a "public relations organ" for a loose grouping of armed militia.

The British government has arrested two more people over the apparent beating of protesters in southern Iraq captured on video. Defence officials said the Royal Military Police were still trying to identify those in the footage.
Posted by: Dan Darling || 02/15/2006 03:06 || Comments || Link || E-Mail|| [336065 views] Top|| File under:
Eleven die in Iraq farm shooting
A Shia tribal leader and 10 members of his family were killed in a shooting north of the Iraqi capital, Baghdad, police have said. Sheikh Hussein Sarhan al-Hayali, who employed his son and nine others on his farm in Balad, were rounded up by unidentified gunmen and shot dead.

Balad, a mainly Shia town, has been the scene of many insurgent attacks.

Sheikh Hayali's 15-year-old son, who suffered bullet wounds to his arms in the attack in Balad, said the men had been ambushed when they arrived at the farm to start work in the morning. "When we arrived at the farm at about 0800 (0500 GMT), we were ambushed by nine cowardly gunmen who had covered their faces," Gazwan Hussein told the Reuters news agency. "They told us to sit down. When my father tried to pull the pistol from the pick-up truck, they opened fire immediately," he added.


Good for dad. What about the rest of you? Criminy, every man in Iraq is said to have an AK-47. Keep it at your side ready to use.

The gunmen then ran away fled in the vehicle.
Posted by: Steve White || 02/15/2006 00:00 || Comments || Link || E-Mail|| [336068 views] Top|| File under:
U.S. role in Iraq security shifting
BAGHDAD — The U.S. military says 40% of Iraq's combat battalions are effective enough to have taken the lead role in fighting the insurgency, a key measure for determining when U.S. forces can withdraw.

The U.S. military expects to complete the handover of responsibility to nearly all of Iraq's army by the end of the year, meaning Iraq's military will rely on U.S. troops primarily for logistical support and for providing airstrikes and heavy artillery. The main fighting will be conducted by Iraqis. "When all Iraqi combat battalions own their own battle space, the map of Iraq will be covered," said Lt. Col. Michael Negard, a military spokesman. Battle space refers to the area of responsibility assigned to a military unit.

Currently, 40 of Iraq's 102 battalions have taken over security in the areas where they operate, Col. James Greer, chief of staff for the U.S. military command responsible for training Iraqi troops, said in an interview. The goal is to build 110 combat battalions. A typical Iraqi battalion, the army's basic fighting unit, has 700 to 800 soldiers.

"It's an essential part of the broader strategy," said Anthony Cordesman, an analyst at the Washington-based Center for Strategic and International Studies.

With American troops in more of a support role, they will be less visible and not as susceptible to attack, Cordesman said. "But you won't have a situation where Iraqi battalions come on line and U.S. troops leave the next week."


The hard part comes in the next year: just how much indigenous air, armor and artillery support are we going to help the Iraqis achieve? If we help them develop an air force with copters and transports to supply and move people, they can work on their own to put down the insurgency -- or threaten their neighbors. Iraqi soldiers, like any smart soldier, likes having 40 tons of armor vehicle to call on when necessary. Do we let the Iraqis have enough armored vehicles to become a threat in the region?

The pace at which the U.S. military has handed control to Iraqi battalions has picked up during the past year, Greer said. In March 2005, there were only three battalions manning their own areas — all in Baghdad, he said. The Iraqi army is taking control in contested areas, such as parts of Fallujah, Ramadi and Samarra. "We're not just giving them the easy areas," Greer said.

The turnover raises questions about whether the United States is handing responsibility to the Iraqi army before it is ready, said Andrew Krepinevich, a military expert at the Washington-based Center for Strategic and Budgetary Assessments. "If they're not ready to provide security, there could be a regression," Krepinevich said.

Some military units are aligned with religious and political factions. Handing over responsibility too quickly could result in arming soldiers more loyal to factions than the national government, he said.


Andy is the designated hand-wringer in this piece. Duh, Andy, there's a line to be walked here.

Last month, the U.S. military handed over an area of operation to an entire Iraqi army division in Qadissiya and Wassit provinces, south of Baghdad.

Currently, there are 227,000 Iraqi security forces, which include 106,000 military troops and 121,000 police officers, according to the U.S. military. Greer says recruitment of army cadets has been steady.

The number of trained security forces is not as good a measure of progress as the capabilities of combat units, Greer said. "The battle spaces where Iraqis have actually taken over (are) more of a measure of success," he said.

Gen. John Abizaid, the top U.S. general in the Iraq region, said last month that U.S. commanders must overcome their reluctance to turn over control to less-experienced Iraqi forces. "There is always a risk in taking a chance on the people that you've come to help," Abizaid said. "There's also a risk of condescension (when) you look at them and say, 'They're not ready.' "
Posted by: Steve White || 02/15/2006 00:00 || Comments || Link || E-Mail|| [336067 views] Top|| File under:
Israel-Palestine-Jordan
Dalai Lama urges Hamas to renounce violence
Last update - 18:59 15/02/2006

Dalai Lama visits Israel, asks Hamas to renounce violence

By Haaretz Service and The Associated Press

The Dalai Lama on Wednesday urged Hamas to renounce violence...



[Salmon urge bears to give up fish]




Posted by: mhw || 02/15/2006 14:04 || Comments || Link || E-Mail|| [336080 views] Top|| File under:
Egypt 'unofficially' blockades Gaza
Egypt unofficially blockades Palestinian transit to and from Gaza Strip – until its diplomat's kidnappers are handed over. Six days after the naval attaché at the Egyptian embassy in Gaza City Hossam Musseili was snatched by masked gunmen, Cairo has suspended permits for Palestinians to enter Egypt from Gaza or enter Gaza from northern Sinai. DEBKAfile's military sources report Cairo's warning to the Palestinian Authority and Hamas that the blockade would remain in force until they surrendered the abductors to Egypt.

Wednesday, Feb. 15, the Rafah terminal was practically deserted except for a few foreigners. DEBKAfile adds: The Egyptian government knows who the kidnappers are. They are members of the Atiya clan of Rafah, one of the Palestinian crime families operating the weapons-smuggling tunnels from northern Sinai to the Gaza Strip. Last week, Egyptian security officers rounded up Atiya clansmen living on the Egyptian side of the Rafah border. Musseili was snatched as an act of retaliation. The abductors pinned it on a made-up group called The Freedom Brigades. Their demand to free all Palestinian prisoners in Egypt was an attempt to force the release of their kinsmen detained in El Arish, northern Sinai.
Posted by: || 02/15/2006 08:37 || Comments || Link || E-Mail|| [336068 views] Top|| File under:
Death for Jordanian bomb plotters
A Jordanian military court has sentenced nine men including Iraq al-Qaeda leader Abu Musab al-Zarqawi to death for plotting a chemical attack. Al-Zarqawi and three of the other defendants were condemned in absentia. He has already been given three death sentences in Jordan. Those in court to receive the sentence included Azmi al-Jayousi, said to be the mastermind of the plot. The planned attack, on the capital Amman, was foiled in April 2004.
Posted by: tipper || 02/15/2006 06:33 || Comments || Link || E-Mail|| [336068 views] Top|| File under:
Gunmen shoot at Al-Azhar University lecturer
Chief of the Workers Committee at Al-Azhar University Dr. Ayoub Othman was shot at in Gaza at midnight Monday by unidentified gunmen. Medical sources said that Dr. Othman immediately taken to hospital upon his serious leg injuries. Security sources said that the University lecturer was shot in front of his home in Al-Sheikh Radhwan town. Dr. Othman ran for presidency last year but withdrew his campaign before the elections.
Posted by: Seafarious || 02/15/2006 00:00 || Comments || Link || E-Mail|| [336067 views] Top|| File under:
Science & Technology
JSOC Now Under 3-Star
The Defense Department is accepting an independent report's recommendation to raise the headquarters in charge of the military's most secret units from a two-star to a three-star command and expand its array of flag officers.

The structural changes in the organization, the Joint Special Operations Command, will give its chief more authority and influence in dealing with other leaders and give his headquarters greater ability to simultaneously command and control multiple task forces in the field, said several sources familiar with the report.

The initiative was welcomed by some in the special operations community, but others saw it as a needless addition of another layer of bureaucracy.

The Pentagon rejected another recommendation in the report to temporarily pull JSOC out from under U.S. Special Operations Command and have it report directly to Defense Secretary Donald Rumsfeld.

That recommendation was prompted by problems that the authors — and others — perceive USSOCOM to be experiencing as it shoulders new responsibilities in the war on terror.

JSOC, headquartered at Pope Air Force Base, N.C., commands and controls the military's three special mission units — the Army's Delta Force, the Navy's SEAL Team 6, and a joint unit based on the East Coast designed for clandestine operations and what the Pentagon calls "operational preparation of the environment."

JSOC also controls the Army's 75th Ranger Regiment and 160th Special Operations Aviation Regiment and the Air Force's 24th Special Tactics Squadron.

Since Sept. 11, 2001, JSOC has been one of the busiest organizations in the military. Historically geared for short-notice hostage rescue operations, it now has the additional mission to hunt down and kill or capture terrorist leaders.

It has enjoyed some success in that regard, capturing Saddam Hussein and killing or capturing many members of Abu Musab al-Zarqawi's al-Qaida in Iraq organization. But it continues to be frustrated in its pursuit of Osama bin Laden, Ayman al-Zawahiri and al-Zarqawi himself.

The decision to make the JSOC commander a three-star was based on a recommendation in a classified report written for the Pentagon last year by a three-man team headed by retired Gen. Wayne Downing, a former JSOC and USSOCOM commander.

The other team members were retired Army Maj. Gen. Bill Garrison, a former JSOC commander, and Michael Vickers, a former Special Forces officer and CIA operative who now works for the Center for Strategic and Budgetary Assessments, a Washington think tank.

The state of spec ops

The report was commissioned after an Oct. 5 meeting of senior Pentagon leaders during which Rumsfeld became angry when Vice Adm. Eric Olson, deputy USSOCOM commander, showed a slide that appeared to state his command's capabilities had declined, according to two sources familiar with the briefing.

"It made it look like [special operations forces were] getting worse, rather than better, which really wasn't true," said a Washington source familiar with the Downing report. "That triggered the secretary to say, 'Well, why the hell have we been adding all this money [to special operations] and we're going down the tubes?'"

Afterward, the source said Rumsfeld issued a number of his trademark "snowflake" memos "that were highly critical, that continued with the tenor of, 'I just don't have confidence in what I'm being told, so I need an independent look at this.' "

Within about a week, the Pentagon commissioned Downing to produce an independent assessment of the state of special operations forces, the source said.

Over two to three weeks in late October and early November, Downing, Garrison and Vickers interviewed active and retired special operations officers, as well as officials from USSOCOM and the office of Thomas O'Connell, assistant secretary of defense for special operations and low-intensity conflict.

They turned in the report in the second week of November. Part of it focused on comparing special operations capabilities in 2001 and late 2005, the source said.

"The basic answer there was, we haven't gone to hell in a hand basket, we've gotten better, but there are still things that need to be done," the source said.

To that end, the report made several recommendations, to include making the JSOC commander a three-star, with a pair of two-star deputies and a pair of one-star officers beneath them. JSOC is now commanded by a two-star, with two one-star deputies.

Structural shakeup

That recommendation is being implemented, at least in part. On Feb. 6, the Defense Department announced JSOC Commander Army Maj. Gen. Stan McChrystal has been nominated for a third star and to continue in his present job. Special operations sources said McChrystal, who took over JSOC in September 2003, likely will serve for another year in the position.

According to several special operations sources, McChrystal will get a single two-star deputy, rather than the two called for by the Downing report — Army Brig. Gen. (P) Frank Kearney, chief of U.S. Central Command's Special Operations Command, or SOCCENT, and a former JSOC J-3, or operations officer.

Under McChrystal and Kearney will be at least two one-star officers, one each from the Navy and the Air Force, as at present.

The Pentagon announced Jan. 13 that one of JSOC's deputy commanders, Air Force Brig. Gen. David Scott, who has been selected for promotion to major general, will become director of USSOCOM's Special Operations Center for Networks and Communications.

The same announcement said Scott would be replaced at JSOC by Air Force Col. Eric Fiel, who has been selected for promotion to brigadier general and is presently operations director at Air Force Special Operations Command, Hurlburt Field, Fla.

Special operations sources said JSOC's other deputy commander, Rear Adm. (lower half) William McRaven, a former commander of SEAL Team 6 — sometimes known by its cover name of Naval Special Warfare Development Group, or DevGru — will be replaced by another SEAL, Rear Adm. (Lower Half) Bob Harward.

McRaven, whose nomination for appointment to rear admiral was announced Feb. 3, will take the reins at European Command's Special Operations Command, or SOCEUR, which has traditionally been led by an Army Special Forces officer, sources said.

SOCEUR's current commander, Maj. Gen. Thomas Csrnko, will take over the Army's Special Forces Command at Fort Bragg, N.C., while the present chief of that command, Brig. Gen. John Mulholland, will replace Kearney at SOCCENT, they said.

The Pentagon might add a third one-star to the JSOC command roster, according to a retired Special Forces lieutenant colonel still actively involved in these issues. "You're going to have a three-star, a two-star and three one-stars," he said.

McChrystal's reappointment coupled with the arrival of Kearney — both highly respected officers with strong Ranger backgrounds — will reinforce the Ranger community's grip on JSOC. The moves also mean that despite its status as the premier special mission unit for most of JSOC's operational scenarios, Delta Force remains absent from the resumes of JSOC's senior commanders. Only two Delta operators have ever served as JSOC commander, with current Army Chief of Staff Gen. Peter Schoomaker, who left JSOC in August 1996, being the most recent, according to a former special mission unit operator.

Asked Feb. 3 about the coming JSOC changes, Ken McGraw, a USSOCOM spokesman, said in a prepared statement that he had no information to release on any aspect of that subject.

On Feb. 7, after McChrystal's nomination for a third star had been announced, McGraw added: "The initiative to make the Joint Special Operations Command commander a three-star position has been under way for some time. Maj. Gen. McChrystal has been nominated for promotion to lieutenant general to fill that position."

He referred all questions on the Downing report to the Pentagon, which declined to comment.

Downing, reached via e-mail, also declined to comment, citing the report's classified nature.

Several sources said the decision to increase JSOC's flag officer complement was a reaction to the command's vastly increased operational tempo after Sept. 11, 2001.

"Before 9/11, JSOC was essentially seen as a hostage-rescue unit or a render-safe unit," said the retired Special Forces lieutenant colonel, referring to JSOC's mission to respond to a potential terrorist attack using weapons of mass destruction.

"You sit at Bragg [home of Delta Force and adjacent to JSOC's Pope Air Force Base headquarters] and you train, you train, you train, then all of a sudden you get on a plane and you go somewhere, do a mission, it's over in 36 hours and you come back," he said.

Now the command is deployed somewhere "24-7," he said. Since the Iraq war began, JSOC has kept at least one task force, and sometimes two, deployed there, with another in Afghanistan.

The command has shifted to "continuous operations rather than a responsive force," added the Washington source familiar with the Downing report.

More bureaucracy?

Until a couple of years ago, JSOC only had two flag officers — a two-star commander and a one-star deputy. But even after the addition of a second one-star deputy, the headquarters has found itself stretched trying to command and control multiple task forces in different combat theaters, while retaining enough capability at Pope to respond to a no-notice mission such as a hostage rescue in Colombia.

That's why the Downing report argued for beefing up the top command structure, sources said.

"They have three now, and they're overcommitted, they're never together," said the Washington source familiar with the report.

"It wasn't really the lack of shooters that hampered JSOC, it was the command and control elements," said the retired Special Forces lieutenant colonel. "JSOC had the shooters to handle three operations somewhere, but they only had the command and control to handle maybe two. You need a staff and a headquarters that can handle three independent operations."

But some special ops officers worry that all the change will do is add an unneeded layer of bureaucracy over special-mission units, where short decision cycles are essential.

"JSOC forces have done an incredible job" in the U.S. Central Command theaters of Iraq and Afghanistan, a special operations officer said. "We have learned things and adjusted quickly."

The biggest lesson learned, he said, is the "ability to flatten an organization. In the old days you had big headquarters that did everything. What we learned in the last couple of years is to push the enablers and assets down to the lowest levels."

"But now that things are slowing down, we're reverting to our old ways," he said. "Everything that was pushed down is being brought back up and centralized — not what we want to do" in fighting al-Qaida around the world.

"The other issue is we're raising the bar on who can do things. Before, majors and lieutenant colonels ran the show. Today, you cannot even make coffee unless you're an O-6 or above."

A field-grade Special Forces officer in the Washington area said his peers agreed with this view. "They're all convinced that all this does is move everybody one step lower on the pecking order," he said.

But not everyone agrees. "I don't think it's adding a layer, like adding a corps or division," said the Washington source familiar with the Downing report.

"What it's doing is providing a more global capability to have multiple joint task forces — a flatter organization spread in different places."

In other words, although on paper there will be another senior officer layer between a special-mission squadron and the JSOC commander, in practice the extra senior officer(s) will probably be in another combat zone leading another JSOC task force, not slowing down the decision cycle for that squadron's operations. Making JSOC a three-star command also will give its commander more weight in dealing with other U.S. and foreign leaders, special operations sources said. But another factor in the decision appeared to be senior leaders' desire to keep McChrystal in command at JSOC while rewarding him with a third star for the job he has done so far.

Sources said McChrystal is highly regarded by both Rumsfeld and Army Gen. John Abizaid, chief of U.S. Central Command.

"He [Rumsfeld] has a very close relationship with McChrystal and trusts McChrystal," said the retired Special Forces lieutenant colonel.

"There is a very strong feeling that Stan in fact deserves his third star, but there is a need to have continuity of command [at JSOC]," said another special operations source. "So to achieve both, the simple solution is to give Stan his third star." A former special mission unit operator said McChrystal is a popular commander who "has come a long way towards 'getting it' and letting the guys run the show on the ground."

But, he added, "customizing the headquarters based on one or two individuals" is a risky proposition that has disappointed some in the special operations community.

"People are looking at it like, why are we customizing a solution based on the people?" he said "Everyone knows once you set into place a [flag officer] organizational structure change, that thing is set in granite."

In addition, the former operator said, raising JSOC to a three-star level will greatly limit the number of officers eligible to command it in the future.

No direct line to Rumsfeld

While the Defense Department has moved ahead with Downing's recommendation to give JSOC a three-star billet, the Pentagon has declined to implement another: that JSOC be removed temporarily from USSOCOM's command and control and instead report directly to Rumsfeld.

"SOCOM is transitioning from a force provider to a force provider and warfighter at a time of SOF expansion, so that's a major, major challenge," the Washington source familiar with the report said. "So one recommendation was to not only elevate JSOC but have it be a direct report [to Rumsfeld] for a period for time while SOCOM got its birthing pains over."

A special operations source said Downing's point "was that you have put SOCOM in a tough situation in terms of the [Unified Command Plan] and the inability to get the geographic combatant commands to, in fact, get with the program and allow SOCOM to have certain authorities within their area of operations."

"In order to make the UCP work, you need to take a slice of SOCOM temporarily and convince, to say it in the nicest way — 'force,' to say it in a not-so-nice way — the geographic commands to learn how to deal with at least one portion of SOCOM in … the global war on terrorism," the source said.

The former special mission unit operator said the idea of JSOC reporting directly to the defense secretary was not new, but was popular with his peers.

"That's been the recommendation du jour from the bottom up since Bosnia … [and] it intensified after Afghanistan and Iraq," he said.

Having JSOC work for the defense secretary would allow for more streamlined communication between JSOC and the National Command Authority, as the president and defense secretary are collectively known, he said.

"Getting the orders direct from the president or the NCA would be a huge improvement over the current system," he said, but would mean "neutering of four different commands" with flag officers in them.

"I heard that's why they … put the kibosh on it, even though it was recommended over and over to Downing when he did his assessment," he said. "SOCOM fought it vehemently."

Reporting directly to Rumsfeld would give the JSOC commander "enormous additional status," the Washington source said.

"But my understanding is that recommendation was shot down [by] the Joint Staff," including Marine Gen. Peter Pace, chairman of the Joint Chiefs.

"I don't even think Rumsfeld liked it," the source said.
Posted by: Anonymoose || 02/15/2006 13:13 || Comments || Link || E-Mail|| [336076 views] Top|| File under:
Southeast Asia
JI leaders still based in South Philippines
PHILIPPINE authorities have kept up the hunt for two top Al-Qaeda-linked Indonesian militants wanted by the US and other countries for deadly bomb attacks, a security official said Tuesday.

Last year, Philippine security officials said that Dulmatin, who goes by one name, and Umar Patek have trained recruits and plotted attacks from a base in Mindanao where they operate with the Abu Sayyaf, a small violent group also linked to Al-Qaeda.

"From our latest reports from the operational units, we have no reason to believe that they have left the country," said Ric Blancaflor, head of the government's anti-terrorism task force.

The pair reportedly fled to the southern Philippines to escape a nationwide manhunt in Indonesia, but nothing has been heard of them since a major military offensive that was believed to have driven Abu Sayyaf guerrillas, led by Khaddafy Janjalani, and the two Indonesians from southern Maguindanao province.

"Definitely we're tracking Dulmatin and Umar Patek," Blancaflor told foreign correspondents, but refused to divulge operational details of the manhunt, including where the two could be hiding.

Philippine security officials have said they received information that Janjalani and at least one of the two Indonesian militants are on southern Jolo island, where about 250 American soldiers are to start a humanitarian mission next week. It includes dental treatment of poor villagers and construction of classrooms as part of annual military exercises with Filipino troops called "Balikatan."

Washington announced last year rewards of up to 10 million dollars for information leading to the arrest and conviction of Dulmatin, and up to 1 million dollars for Patek, citing their alleged role in the 2002 Bali attacks and involvement in Jemaah Islamiyah.

Philippine troops and police have captured 310 Al-Qaeda-linked militants since 2000, and kept most of the other militants on the run, preventing them from plotting attacks, Blancaflor said.

He appealed to Congress to pass pending anti-terrorism bills, saying the absence of such legislation has hampered surveillance of suspected militants and allowed a number of captured militants to post bail for common crimes.

One Filipino convert to Islam, arrested in 2002, posted bail after being charged with illegal possession of explosives and firearms, Blancaflor said.

The suspect, who received bomb training in the southern Mindanao region, was among militants who bombed a passenger bus in Manila on Valentine's Day last year, killing four people and injuring more than 60 others, Blancaflor said.
Posted by: Dan Darling || 02/15/2006 03:19 || Comments || Link || E-Mail|| [336066 views] Top|| File under:
Syria-Lebanon-Iran
Row Sparks Cyber War Between Iran And Denmark
Tehran, 15 Feb. (AKI) - The controversy over cartoons satirising the Prophet Mohammed first published by Danish papers has turned into a cyber war between Denmark and Iran. After Iranian hackers defaced dozens of Danish websites, Iranian and Canadian based servers hosting official and unofficial Iranian websites were smeared by Danish hackers on Tuesday. Victims included the Iranian oil ministry and the leading Iranian news agencies, IRNA and Fars.

According to Roozbeh Hashemi, who is in charge of Ravand Tazeh, one of Iran's top servers, both public and private companies suffered "significant" damages.
Jamal Karimi Rad, the spokesman for the Iranian judicial authority, said the attack by Danish hackers on the servers hosting Iranian institutional websites is "an act against the freedom of information."
Karimi Rad called on the Canadian government to "strongly protest with Denmark for the defacing of a Canadian server." The Toronto-based Ouriran server hosts 10,000 Iranian websites, 800 of which are managed by the government and official institutions.
Posted by: || 02/15/2006 08:33 || Comments || Link || E-Mail|| [336076 views] Top|| File under:
Protests at UK embassy in Tehran--now with 20% more donkeys!
Tens of militant students staged Tuesday a renewed protest demonstration at the British embassy in Tehran against the publication of cartoons deemed insulting to the Prophet Mohammed. The students belonging to the paramilitary Basij (volunteer) group threw stones and Molotov cocktails against the embassy building and shouted slogans against Britain and other western states. A large number of police and anti-riot forces are stationed at the site and are preventing the crowd from entering the embassy compound. The demonstrators brought one dog and five donkeys to the embassy site. The dog was wearing an Israeli flag, the donkeys the flags of Britain, Denmark, France, Germany and the United States. In Iran dogs are considered as dirty creatures and the donkey a symbol of stupidity.


Posted by: Seafarious || 02/15/2006 00:00 || Comments || Link || E-Mail|| [336070 views] Top|| File under:
Terror Networks
Another Able Danger hit
Pre-Sept. 11 intelligence conducted by a secret military unit identified terrorist ringleader Mohamed Atta 13 different times, a congressman said Tuesday. During a Capitol Hill news conference, Rep. Curt Weldon, R-Pa., said the unit — code-named "Able Danger" — also identified "a problem" in Yemen two weeks before the attack on the USS Cole. It knew the problem was tied into the port of Aden and involved a U.S. platform, but the ship commander was not made aware of it, Weldon said.

The suicide bombing of the Cole killed 17 sailors on Oct. 12, 2000. If anyone had told the Cole's commander that there was any indication of a problem in Aden, "he would not have gone there," Weldon told reporters. "He had no clue."

Weldon would not say who provided evidence of such intelligence to him. Since August, Weldon, vice chairman of the House Armed Services Committee, has pushed Congress and the Pentagon to investigate the workings of Able Danger, which used data mining to identify links that might indicate the workings of terrorists. If he is correct, it would change the timeline for when government officials first became aware of Atta's links to al-Qaida.

Former members of the Sept. 11 commission have dismissed Weldon's findings. Cmdr. Greg Hicks, a Pentagon spokesman, released a statement saying that Pentagon officials welcome the opportunity to address these issues during a hearing scheduled Wednesday before a subcommittee of the House Armed Services Committee.
Posted by: Creresing Crineling4335 || 02/15/2006 00:00 || Comments || Link || E-Mail|| [336067 views] Top|| File under:
Who's in the News
112
[untagged]
Bookmark
E-Mail Me
The Classics
The O Club
Rantburg Store
The Bloids
The Never-ending Story
Thugburg
Gulf War I
The Way We Were
Bio
Merry-Go-Blog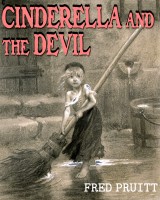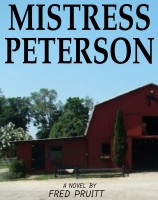 On Sale now!


A multi-volume chronology and reference guide set detailing three years of the Mexican Drug War between 2010 and 2012.

Rantburg.com and borderlandbeat.com correspondent and author Chris Covert presents his first non-fiction work detailing the drug and gang related violence in Mexico.

Chris gives us Mexican press dispatches of drug and gang war violence over three years, presented in a multi volume set intended to chronicle the death, violence and mayhem which has dominated Mexico for six years.
Click here for more information


Meet the Mods
In no particular order...


Steve White
Seafarious
tu3031
badanov
sherry
ryuge
GolfBravoUSMC
Bright Pebbles
trailing wife
Gloria
Fred
Besoeker
Glenmore
Frank G
3dc
Skidmark



Better than the average link...



Rantburg was assembled from recycled algorithms in the United States of America. No trees were destroyed in the production of this weblog. We did hurt some, though. Sorry.
34.204.181.91

Help keep the Burg running! Paypal: