Five Children Killed In Afghan Shoot-Out With Taliban
Five children have been killed after a shoot-out between Taliban insurgents and Australian soldiers in Afghanistan, the Australian Defense Force said.

The incident happened on February 12 in Oruzgan Province, where Australia's special forces were clearing a number of houses in the hunt for insurgents, defense officials said in a statement. "Current reporting indicates that those killed include a suspected insurgent and, sadly, local nationals including five children killed, and two children and two adults injured," it said. Those injured in the incident were treated at the scene and evacuated for further treatment.


The article doesn't say who shot 'em, which makes me suggest it was the Talibs.
Posted by: Fred || 02/14/2009 00:00 || Comments || Link || [336067 views] Top|| File under: Taliban
Africa North
Two bomb blasts in Algeria kill seven
Two bomb blasts in eastern Algeria killed seven people in the hours after President Abdelaziz Bouteflika announced he will run for a new term, APS news agency quoted security sources as saying Friday.

Four members of the same family, including two women and a baby, were killed by the first bomb, which exploded in Foum El-Metlag, as their van passed by late Thursday.

The second exploded moments later when emergency services and security forces arrived. A local official was also badly wounded, APS said. The attack took place outside the town of Tebessa near the border with Tunisia.

The Tebessa region, near the Tunisian border some 630 kilometers (400 miles) east of Algiers and 200 kilometers from the coast, has been largely spared the violence blamed on militants which has wracked Algeria for years.

Security services said the attack was also unusual in targeting civilians.

Most attacks have focused on security force personnel or public buildings within 100 kilometers of the capital, where the north African branch of al-Qaeda is active.


Posted by: Fred || 02/14/2009 00:00 || Comments || Link || [336075 views] Top|| File under: al-Qaeda in North Africa
Bangladesh
2 held for '71 killing in Rajshahi
Mohanpur Police yesterday arrested two people in a case filed in connection with killing 15 people during the Liberation War in 1971.

Police arrested Daud Hossain, 70, and Nur-e Anwar, 65, at their homes in Bamundighi Berabari of Mohanpur upazila around dawn. Daud is a Jamaat-e Islami activist while Anwar belongs to BNP, said Aminul Islam, Mougachchi union BNP organising secretary.

"We are interrogating the arrestees as we had a number of complaints against them. We are also looking for the absconding suspects of the war crime case," said Asaduzzaman Milon, officer-in-charge of Mohanpur Police Station.

Seventeen others are also accused in the case.

Merajul Islam Sheikh, son of Basir Uddin Sheikh, one of the 15 martyrs, of Birsoil in Shahmakhdum lodged the case with a Rajshahi court on June 22 last year and police recorded the case on September 13.

The accused include Shafiullah, Moyeen Uddin, Boyen Uddin of Modanhati, Daud Ali, Nur-e Anwar, Shamsuddin, Sirajul Islam, Motiur Rahman and Awal of Berabari, Alam, Abdul Hai, Abdul Mannan of Mohisbathan, Abu Sayeed of Durgapur, Jan-e Bux, Abdul, Rejbul, Kalim and Kalu of Shahmakhdum.

In his complaint, Merajul said the accused were collaborators of Pakistani forces and were engaged in robbery, murder, arson and rape at Modanhati and other villages during the war.

On November 30, 1971, they abducted the 15 people who were helping freedom fighters at Bogpara Mugroil of Mohanpur. The next morning, all of them were tied together and shot dead.

The 15 martyrs are Nazrul Islam, Idris Ali, Zabibur Rahman, Rashid Sheikh, Jeker Ali Sheikh, Bashir Uddin Sheikh, Mofir Uddin, Fakir Uddin, Yunus Ali, Nuruzzaman, Seku Sardar, Kutub Ali, Meser Ali, Reaz Uddin and Baddyanath Risi.

A monument was later erected at the spot.

"The war criminals are still alive and they are known as Razakars," said Merajul, who had to move to Rajshahi city as the accused kept on issuing death threats.

Now a rickshaw puller, Merajul demanded exemplary punishment for the collaborators.
Posted by: Fred || 02/14/2009 00:00 || Comments || Link || [336078 views] Top|| File under:
Britain
UK: Nine suspects arrested by terror police
All nine were seized by police travelling towards Preston close to junction 1 of the M65 at 9pm on Friday.

Photographs taken at the scene of last night's incident on the M65 appear to show two vans surrounded by police vehicles. One van bears an image of the Palestinian flag on its side while the other has signs saying Stop Killing Children, Free Palestine, and From Blackburn (UK) to Gaza.

An aid convoy for Gaza, organised by George Galloway MP, was due to leave London today. They were arrested in connection with terrorism offences but six were later released without charge.

The three men in still custody are aged 26, 29 and 36. Detectives would not confirm the ethnicity of the suspects or whether any explosives or weapons were found in the operation.

The M65 - close to the junction with the M61 - was closed off following the operation by the North West Counter Terrorism Unit.

Police said local officers with knowledge of the communities are deployed in and around the Burnley area where the searches are taking place and nearby residents will be receiving information in the form of a letter throughout the day.

Chief Superintendent Neil Smith, Divisional Commander for Pennine Division, said: "This is a very sensitive time for all our communities and we are working hard to ensure everyone is kept up to date with as much information as we can give. "We will endeavour to carry out any searches as quickly as possible to minimise impact on the area concerned. However, enquiries of this nature are complex and may take time to resolve.

"I would like to thank local residents affected by these searches for their cooperation and ask that they remain patient. We will ensure people are kept updated in relation to the investigation as and when we can."

A spokeswoman for Lancashire Police said the men were arrested "on suspicion of committing offences under the Terrorism Act 2006."

She added: "The motorway was closed for a short period of time as a number of vehicles were seized. The arrests are part of an ongoing intelligence-led operation and investigation by Lancashire Constabulary and the North West Counter Terrorism Unit."
Posted by: tipper || 02/14/2009 10:47 || Comments || Link || [336096 views] Top|| File under:
Europe
Text of Wilders House of Lords Speech he Wasn't Allowed to Give.....
Read the whole thing - Its very good. Here are a few tidbits....
H/T Weasel Zippers.
And yes this belongs in WOT Operations.
Ladies and gentlemen, thank you very much.

Thank you for inviting me. Thank you Lord Pearson and Lady Cox for showing Fitna, and for your gracious invitation. While others look away, you, seem to understand the true tradition of your country, and a flag that still stands for freedom.

The Houses of Parliament is where Winston Churchill stood firm, and warned -- all throughout the 1930's -- for the dangers looming. Most of the time he stood alone.

In 1982 President Reagan came to the House of Commons, where he did a speech very few people liked. Reagan called upon the West to reject communism and defend freedom. He introduced a phrase: 'evil empire'. Reagan's speech stands out as a clarion call to preserve our liberties. I quote: If history teaches anything, it teaches self-delusion in the face of unpleasant facts is folly.

There might be moderate Muslims, but there is no moderate Islam.Islam will never change, because it is build on two rocks that are forever, two fundamental beliefs that will never change, and will never go away. First, there is Quran, Allah's personal word, uncreated, forever, with orders that need to be fulfilled regardless of place or time. And second, there is al-insal al-kamil, the perfect man, Muhammad the role model, whose deeds are to be imitated by all Muslims. And since Muhammad was a warlord and a conqueror we know what to expect.

Two years ago the House of Commons welcomed Mahmoud Suliman Ahmed Abu Rideh, linked to Al Qaeda. He was invited to Westminster by Lord Ahmed, who met him at Regent's Park mosque three weeks before. Mr. Rideh, suspected of being a money man for terror groups, was given a SECURITY sticker for his Parliamentary visit.

Well, if you let in this man, than an elected politician from a fellow EU country surely is welcome here too. By letting me speak today you show that Mr Churchill's spirit is still very much alive.


Well since they did refuse him enterance I guess its dead now... sad.


And you prove that the European Union truly is working; the free movement of persons is still one of the pillars of the European project.

But there is still much work to be done. Britain seems to have become a country ruled by fear. A country where civil servants cancel Christmas celebrations to please Muslims. A country where Sharia Courts are part of the legal system. A country where Islamic organizations asked to stop the commemoration of the Holocaust. A country where a primary school cancels a Christmas nativity play because it interfered with an Islamic festival.

You might have seen my name on Fitna's credit role, but I am not really responsible for that movie. It was made for me. It was actually produced by Muslim extremists, the Quran and Islam itself. If Fitna is considered 'hate speech', then how would the Court qualify the Quran, with all it's calls for violence, and hatred against women and Jews?

Mr. Churchill himself compared the Quran to Adolf Hitler's Mein Kampf. Well, I did exactly the same, and that is what they are prosecuting me for.

I wonder if the UK ever put Mr. Churchill on trial.

We have to defend freedom of speech.

For the generation of my parents the word 'London' is synonymous with hope and freedom. When my country was occupied by the national-socialists the BBC offered a daily glimpse of hope, in the darkness of Nazi tyranny. Millions of my country men listened to it, illegally. The words 'This Is London' were a symbol for a better world coming soon. If only the British and Canadian and American soldiers were here.

What will be transmitted forty years from now? Will it still be 'This Is London'? Or will it be 'this is Londonistan'? Will it bring us hope, or will it signal the values of Mecca and Medina? Will Britain offer submission or perseverance? Freedom or slavery?

The choice is ours.

Ladies and gentlemen,

We will never apologize for being free. We will never give in. We will never surrender.

Freedom must prevail, and freedom will prevail.

Thank you very much.
Posted by: CrazyFool || 02/14/2009 00:19 || Comments || Link || [336150 views] Top|| File under:
Turkish sources say 13 Kurdish guerilla fighters killed, PKK denies
Aswat al-Iraq: Thirteen members of the Kurdistan Workers Party (PKK) were killed in a raid by Turkish warplanes on an area in northern Iraq on Friday, according to the Turkish Anatolian news agency.

"The 13 PKK fighters were killed in the area of Haqquq late this week while hideouts and logistical units of the organization were destroyed," the official news agency quoted Turkish military sources as saying.

However, an official at the PKK relations office, Hafal Roz Hallat, discredited the reports.

"None of the PKK headquarters in northern Iraq came under attacks this week," Hallat said, adding the last Turkish air attacks took place on February 5, 2009 but left no casualties.

The PKK, or Partiya Karkeren Kurdistan in Kurdish, which is banned in Turkey, has been leading an armed campaign inside Turkey since 1984.

Iraqi border areas in the Kurdistan region, adjacent to Turkey and Iran, are coming under occasional Turkish air attacks and Iranian artillery shelling allegedly to strike the strongholds of the PKK and the PJAK (Partiya Jiyana Azada Kurdistanê in Kurdish or Kurdistan Free Life Party), both are against Turkey and Iran respectively.


Posted by: Fred || 02/14/2009 00:00 || Comments || Link || [336067 views] Top|| File under:
India-Pakistan
Eureka: Suspected U.S. Missile Strike Serves up 27 Crispy Critters
ISLAMABAD, Pakistan -- A suspected U.S. missile strike by a drone aircraft flattened a militant hide-out in northwestern Pakistan on Saturday, killing 27 local and foreign insurgents, intelligence officials said.

Several more purported militants were wounded in the attack in South Waziristan, a militant stronghold near the Afghan border where Al Qaeda leaders Usama bin Laden and Ayman al-Zawahri are believed to be hiding.

Taliban fighters surrounded the compound targeted Saturday in the village of Shrawangai Nazarkhel and carried away the dead and wounded in several vehicles.

Intelligence officials said the victims included about 15 ethnic Uzbek militants and several Afghans. Their seniority was unclear. Two of the officials said dozens of followers of Pakistan's top Taliban leader, Baitullah Mehsud, were staying in the housing compound when it was hit.

The accounts of Saturday's incident could not be verified independently. The tribally governed region is unsafe for reporters. The U.S. Embassy had no comment, while Pakistani government and army spokesman were unavailable.
Posted by: GolfBravoUSMC || 02/14/2009 10:08 || Comments || Link || [336111 views] Top|| File under:
Suspected US missile kills at least 4 in Pakistan
Pakistani intelligence officials say a suspected U.S. missile strike by a drone aircraft has killed at least four people near the Afghan border.


Prob'ly launched from within Pakistain, right, Diane?


The officials say some people have also been wounded in Saturday's attack in the South Waziristan tribal region.


Those'd be wimmin and children, some puppies and a few fluffy bunnies...


They say intelligence agents are trying to get more details.


"Wossa motta? Usually there's lotsa dead kittens? Agent 472, go find them!"


Pakistan is a key ally of the United States in its fight against terrorism, but it has opposed missile strikes in the country's tribal regions where Taliban and al-Qaida insurgents are believed to be operating.


... since that's not only where the terrs are, but also where half the ISI is, and not a few retired generals...


The U.S. has launched more than 30 missile attacks in recent months.
Posted by: tipper || 02/14/2009 01:15 || Comments || Link || [336084 views] Top|| File under:
Five 'suicide bombers' held in Quetta
Security forces on Friday arrested five would-be suicide bombers and scores of illegal Afghan immigrants during raids in Quetta, officials said. "Intelligence agents raided a house and arrested five suspected suicide bombers, along with five suicide jackets and explosive material," a security official told AFP on condition of anonymity. They are being interrogated at a secret location, he added. Religious paraphernalia and pictures of Taliban leaders were confiscated from the rented house in Pashtoonabad, the official said. "Preliminary investigation reveals that three of the suspected bombers are residents of Waziristan and two are locals," the official added.
Posted by: Fred || 02/14/2009 00:00 || Comments || Link || [336068 views] Top|| File under: al-Qaeda in Pakistan
Seven Afghans among 60 held in Peshawar
Peshawar police arrested at least 60 persons including seven Afghan nationals and 15 suspects, and recovered drugs and arms from their possession on Friday, police said. A statement issued here said that 60 persons were nabbed and two Kalashnikovs, eight pistols, five kilogram charas, 181 rounds and 11 bottles of liquor were also recovered. Police arrested at least seven Afghan nationals for illegally staying in the city while three accused dacoits were also arrested from Agha Mir Jani with arms. Meanwhile, Chamkani police recovered three kidnapped persons without payment of any ransom and arrested seven accused kidnappers during past one and a half month. The kidnapped persons were identified as Imad, Abdul Wahab and Mohsin Sajjad. A statement issued here said police also arrested 11 wanted men and recovered Rs 47,500, four mobile phones, four vehicles and five pistols. Police also recovered 20 pistols, four rifles, 350 kilogram charas and arrested 10 proclaimed offenders.
Posted by: Fred || 02/14/2009 00:00 || Comments || Link || [336081 views] Top|| File under:
Taliban kill two women in Kohat
The Taliban on Friday killed two burqa-clad women in Kohat district and dumped the bodies by a roadside, officials said. It was not immediately clear who had killed the women, but a local security official said the Taliban were most likely responsible. Police official Riaz Khan said the slain women had a 'bad reputation' and were warned by people about a year ago to abandon their 'immoral ways'. The bullet-riddled bodies of the women, about 25 and 40 years old, were dumped on a roadside. Kohat borders the restive town of Hangu and Bajaur Agency, a flashpoint for sectarian and Taliban violence.
Posted by: Fred || 02/14/2009 00:00 || Comments || Link || [336070 views] Top|| File under: TTP
Video of abducted UN official released
Baluch Liberation United Front (BLUF) has released pictures and video of abducted UN official John Solecki and demanded the release of 141 women detainees within 72 hours. Solecki, who was abducted on February 2 from Quetta, was apparently shown in a video aired by Geo News on Friday, calling for his release saying he was unwell. The video shows close up the face of a blindfolded man, apparently that of John Solecki. "This is a message to the United Nations. I am not feeling well, I am sick and in trouble. Please help solve the problems soon so I can gain my release," the person says. It was not apparently clear if he was speaking under threat. The video was shot on a mobile phone and delivered on a memory card to the television station. It was not immediately clear when the video was taken. BLUF demanded the release of 141 women detainees within 72 hours and to know the whereabouts of 6,000 missing people.
Posted by: Fred || 02/14/2009 00:00 || Comments || Link || [336077 views] Top|| File under: Govt of Pakistan
Four militants killed in Bajaur
Security forces on Thursday claimed to have killed four militants during a clash following an attack on a checkpost in Shandai Mor area of Bajaur Agency.

The military sources said the militants attacked the checkpost with rocket launchers and other heavy weapons. The security personnel deployed at the checkpost repulsed the attack. The ensuing fighting between the Taliban and security forces left four militants dead, the sources added.

Meanwhile, security forces continued targeting suspected hideouts of militants in different areas of Khar Tehsil, including Inayat Kellay, Bychena and areas of Mamond Tehsil. The forces used heavy artillery and mortar guns to pound the positions of militants. However, there were no reports of casualties. Curfew remained imposed in majority of the areas of Bajaur Agency, causing numerous problems for tribesmen.

Posted by: Fred || 02/14/2009 00:00 || Comments || Link || [336068 views] Top|| File under: TTP
Iraq
Heros Without Headlines - Ralph Peters, NY Post
With things going so well in Iraq, the embed count is nearing zero.

FT. LEAVENWORTH, KAN.

THE Missouri River runs brown in the winter. Standing on the western bluff, you look down past still-visible wagon ruts marking the start of the Santa Fe Trail and on to the landing that served Lewis and Clark.

Across the river's great bend, bare trees fringe the floodplain that rises to the low hills of Missouri. Under the winter sun, the panorama gleams with a heartland beauty. A passenger jet rises in the distance.

Turn around: You're at the heart of Ft. Leavenworth, the soul of the US Army, where centuries of ghosts watch over men and women returning from Iraq and Afghanistan.

From here, the Cavalry rode west and the troop trains rolled east.

Amid the old brick quarters and barracks, Sherman had second thoughts about his career and a young instructor named Eisenhower, who longed to be fighting in France, dressed down a carefree volunteer named F. Scott Fitzgerald.

At dawn, the ghosts congregate so thickly by the old parade ground that you almost feel their touch as you jog by. They come out to recall the campfires and campaigns, and to stand watch over those who've rallied to their traditions, who took up the guidons and flags.

The spirits who once wore blue then gray, Cavalry twill or olive drab, are proud these days. As a new class of officers enters the Army's Command and General Staff College, virtually every one wears a combat patch on the right sleeve. The ghosts understand.

The wraiths are there by the chapel, standing to. They once rode west across an unmapped prairie, stormed Mexico City's gates, faced off at Vicksburg and finally quelled the Apaches. They went over the top in France, survived the Bataan Death March and rode helicopters into firefights. They understand.

But the old ghosts don't understand the times beyond the post's front gate. They can't understand the devious spite the nation's elite directs toward our troops.

How could these spirits - who saw more American soldiers die in an afternoon than have fallen in six years in Iraq - comprehend the privileged Americans who delight in tales of rising military suicide rates or "vets gone wild," while ignoring the heroes who've won a war that America's intellectuals declared unwinnable?

Well, Sherman's wraith understands: At one point in our Civil War, he banished the press from his camps and hankered to string up a few reporters.

But the other ghosts are befuddled. Grant, our greatest general, believed that crises would bring out our best.

Earlier this week, I spoke with present-day officers studying at Ft. Leavenworth. It struck me, yet again, that we have never had a better Army. (The Navy, Marines and Air Force are represented, too - by tradition, all the services send contingents to each others' staff colleges.)

These men and women in US uniforms are serious and skilled, bold and uncomplaining. What's striking is how little they expect: Of all Americans, they have the least sense of entitlement and the greatest sense of duty.

Nor is the officer corps forged by our current wars a breed of yes-men. They've learned the hard way to ask the toughest questions. Listen to the majors in the new class and you find Army officers dubious about our lack of a strategy in Afghanistan, Air Force pilots appalled at the waste involved in buying the F-22 - and sailors (far from the sea) thinking beyond the horizon to future threats.

And then there are the Marine officers, ready for anything.

The closest thing to bitching I encountered was an observation by a superb public-affairs officer with whom I worked in Anbar: Now that things are going so well in Iraq, he reports, the press isn't interested - the embed count is dropping toward zero.

Well, during my latest visit to Ft. Leavenworth I didn't meet any of the tormented, twisted soldiers the press and Hollywood adore. Just the men and women who stand between our country and the darkness.

They're home with their families for a bit, but the workload at the Staff College is heavy. Officers who grasp the tenets of counterinsurgency have to master big-war planning, too. We need to be prepared for any conflict.

And these officers who, for a few months, have traded their weapons for computer screens, will be ready. These are the men and women the headlines ignore. Because these are the officers who won.

The ghosts can stand at ease.

Ralph Peters is a retired Army officer and a Command and General Staff College grad (barely).
Posted by: Besoeker || 02/14/2009 13:06 || Comments || Link || [336091 views] Top|| File under:
3 Iranian gunmen arrested in Khanaqin
Aswat al-Iraq: Policemen arrested three Iranian gunmen in a neighborhood in Khanaqin district on Friday, a local official security source said. "The three Iranians, who were carrying guns and most probably belong to the Iranian intelligence, were captured in Tolfrosh neighborhood in Khanaqin, (155 km) northeast of Baaquba," the source told Aswat al-Iraq news agency. The source noted that the Iranians are suspected of "involvement in terrorist operations in the district recently". "They have rented a house in Khanaqin without telling the security agencies first," the source said.
Posted by: Fred || 02/14/2009 00:00 || Comments || Link || [336078 views] Top|| File under: IRGC
Boom bitch kills Shia pilgrims south of Baghdad
(AKI) - At least 30 people were killed and 35 others were wounded in a suicide attack south of the Iraqi capital Baghdad on Friday. The bombing which occurred near the town of Iskandariya, was the third in a string of attacks targeting Shia pilgrims in Iraq.

The bomber reportedly hid her explosives under an abaya, a traditional garment. "A female bomber blew up an explosives belt strapped to her body among a crowd of Shia pilgrims who are heading for Karbala," a source told the news agency, Voices of Iraq.

Many of the victims were women and children and the death toll was expected to increase.

Scores of pilgrims from all over Iraq and other countries have begun their pilgrimage to Karbala.

An official local source said nearly 125,000 Arab and foreign pilgrims had arrived in Karbala for the annual Arbaeen pilgrimage scheduled for Monday. Scores of pilgrims from inside and outside Iraq have started the long trek on foot for the pilgrimage. There is increased security at Iraq's holy sites in preparation for the occasion.

Friday's blast came a day after eight people were killed in a bombing in Karbala where the pilgrims are gathering for the religious festival.

Posted by: Fred || 02/14/2009 00:00 || Comments || Link || [336069 views] Top|| File under: Iraqi Insurgency
Israel-Palestine-Jordan
Israeli warplanes strike on N Gaza
GAZA, Feb. 13 (Xinhua) -- Israeli F16 warplanes struck on Friday night two targets near Jabalia refugee camp in northern Gaza Strip, no injuries were reported, witnesses said. Jabalia residents said the Israeli aircraft hovered over the northern area of the Gaza Strip, where two big successive explosions struck the area, adding the two explosions were a result of Israeli missiles fired at east of the refugee camp.

Earlier on Friday, Israeli F16 warplanes carried out three separate airstrikes on the borderline area between southern Gaza Strip town of Rafah and Egypt, adding that the air strikes targeted underground tunnels used for smuggling.

The Israeli airstrikes on the Gaza Strip came after a pro-Hezbollah group claimed responsibility for launching two homemade rockets from the Gaza Strip at the southern Israeli towns of Sderout and Ashkol. The group, called the Brigades of Hezbollah in Palestine, said in a leaflet that its militants fired two "al-Radwan" rockets from Gaza at southern Israel, "to revenge the crimes of the occupation."
Posted by: Steve White || 02/14/2009 00:00 || Comments || Link || [336071 views] Top|| File under:
Southeast Asia
Thai terrorist killed in gunfight with soldiers
A terrorist suspected insurgent was killed Friday when soldiers raided their camp Friday, resulting in a gunfight.
"Lieutenant Daeng, that asstard's shootin' at us!"
"Hmmm... I suspect he's an insurgent!"
[BANG! BANG! BANGETY BANG!]
"Whoa! There's gonna be Dire Revenge™ for that, Sarge!"
Six soldiers from the Narathiwat Taskforce 30 were deployed to inspect an orchard behind a mosque in Ton Tanyong village in Tambon Salow of Rusoh district and found the camp. When the soldiers arrived at the scene, some 10 terrorists insurgents opened fire at them. The two sides exchanged gunfire for about 10 minutes before terrorists insurgents retreated into a forested area. Soldiers inspected the scene and found the body of Saman Rapu, 31 a resident of Narathiwat's Si Sa Khon district.

The authorities believed the camp belong to an RKK or young warrior unit led by Tuwaeahdunan Nima and the unit has been operating in Ruson and neighbouring districts. The authorities seized 10 mobile phones, an assortment of pistols and some dried foods from the camp.
Posted by: ryuge || 02/14/2009 05:34 || Comments || Link || [336080 views] Top|| File under:
Sri Lanka
Sri Lanka rejects British envoy's appointment
Sri Lanka rejected on Friday Britain's appointment of a special envoy to oversee the end of its war with Tamil Tiger separatists, and thousands more people fled a war zone growing smaller by the day.


"Piss off! It's our country and we'll oversee the end of the war ourselves, thengyu bellymush!"


The military said at least 34,000 people this year have fled the war zone in the Indian Ocean island's northeast, where troops are battling to crush a 25-year-old civil war with the Liberation Tigers of Tamil Eelam (LTTE) rebels.


"After 25 years and multiple Norwegian- or other furriner-brokered ceasefires we've got this down, and it doesn't involve somebody flyin' in from London to tell us what we should be doing!"


More than 1,600 people reached military-controlled areas on Thursday, military spokesman Brigadier Udaya Nanayakkara said.


Approximately squat were headed the other way, toward the Tamil Tiger areas...


The area now held by the Tamil Tigers has shrunken to just 142-square kilometres, he said. Tens of thousands of people are trapped between troops and the LTTE, drawing international concern for their welfare.


There was never all that much concern about the Tamil Tigers gnawing off something like 40 percent of Sri Lanka is their personal "homeland," perfecting the art of the suicide boomer, drafting wimmin and little kiddies into their army and inflicting carnage upon the Sinhalese population apparently at random. But if there's some danger of one of these endless rebellions that results in an endless supply of refugees to be cared for by an NGO bureaucracy actually being ended there's always multiple attempts to put the brakes on short of making the problem actually go away.


The United Nations is preparing for an exodus of 150,000 people.


That's right, Brethren and Sistern! 150,000 refugees are gonna descend upon the UN building in Noo Yawk, where they're gonna need fed and housed at UN expense...


On Thursday, UK Prime Minister Gordon Brown appointed former state secretary of defence Des Browne special envoy to Sri Lanka, saying he would focus on the humanitarian situation and government efforts to forge a last political solution to the war.


The "political solution" involves heaps of dead guys in tiger-striped camo, hopefully topped by Prabhakaran swinging from a length of hemp.


Sri Lanka's cabinet rejected the decision as unilateral.


"That means nobody asked us."


"There should be approval from both countries and there is no need for that type of an appointment. It's quite unnecessary," cabinet spokesman and Media Minister Anura Priyadarshana Yapa said.


"So piss off. Let us know when a special envoy actually gets bad guys to stop killing people or gets somebody out of jug."


Britain had no immediate comment, a spokesman for the High Commission in Colombo said.
"Alistair, is there egg on my face?"
"Why, yes, Percy. I believe there is."
Posted by: Fred || 02/14/2009 00:00 || Comments || Link || [336067 views] Top|| File under:
Who's in the News
59
[untagged]
8
Govt of Pakistan
4
Hamas
2
TTP
1
Govt of Iran
1
al-Qaeda in Pakistan
1
Iraqi Insurgency
1
IRGC
1
Lashkar e-Taiba
1
Mahdi Army
1
Pirates
1
Taliban
1
TNSM
1
al-Qaeda in North Africa
Bookmark
E-Mail Me
The Classics
The O Club
Rantburg Store
The Bloids
The Never-ending Story
Thugburg
Gulf War I
The Way We Were
Bio
Merry-Go-Blog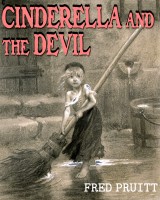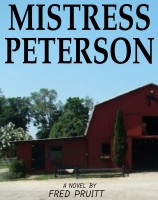 On Sale now!


A multi-volume chronology and reference guide set detailing three years of the Mexican Drug War between 2010 and 2012.

Rantburg.com and borderlandbeat.com correspondent and author Chris Covert presents his first non-fiction work detailing the drug and gang related violence in Mexico.

Chris gives us Mexican press dispatches of drug and gang war violence over three years, presented in a multi volume set intended to chronicle the death, violence and mayhem which has dominated Mexico for six years.
Click here for more information


Meet the Mods
In no particular order...


Steve White
Seafarious
tu3031
badanov
sherry
ryuge
GolfBravoUSMC
Bright Pebbles
trailing wife
Gloria
Fred
Besoeker
Glenmore
Frank G
3dc
Skidmark



Better than the average link...



Rantburg was assembled from recycled algorithms in the United States of America. No trees were destroyed in the production of this weblog. We did hurt some, though. Sorry.
44.212.96.86

Help keep the Burg running! Paypal: