Afghanistan
Taliban kill 4 US troops in Uruzgan
Islamic militants killed four US soldiers in the restive southern Afghan province of Uruzgan, the US military said.

The soldiers, who were patrolling with Afghan troops on Monday, were killed when a bomb went off under their vehicle. The patrol then came under fire from the militants before US air support was called in.

Remnants of the ousted Taliban regime late Sunday ambushed two vehicles belonging to Afghan security forces, killing three of the security personnel and kidnapping five in the southern province of Helmand, senior police said on Monday. A Taliban spokesman said they had killed all eight policemen. Only three bodies have been found so far.
Posted by: Dan Darling || 02/14/2006 01:28 || Comments || Link || E-Mail|| [6480 views] Top|| File under:
Africa Horn
Hard Boyz planned to hit African soccer match
Three of the five suspects arrested by local detectives and their Interpol counterparts over alleged plans of a terrorist attack targeting Cairo, Egypt, are Kenyans.

The three young men are of Somali descent and work for a transport company that has offices in Wajir and Nairobi's Eastleigh estate.

They went to Kenyan schools and have been working in the country.

The five suspects were questioned by Kenyan Anti-Terrorism Police Unit detectives and Interpol officers on Saturday, Sunday and yesterday.

The investigators are interested in the suspects' connection with a prime suspect who has not been arrested.

Preliminary investigations by both Pretoria and Cairo security agents have allegedly established that the Kenyan suspects continuously communicated on mobile phones with their South African and Egyptian counterparts.

Transcripts of the telephone conversations among suspects in the alleged international network have already been obtained.

The suspects, who are being held at various police stations in the city and its outskirts, were arrested following intelligence reports from Interpol in Pretoria, South Africa, and Cairo.

Their relatives visited the CID headquarters but were not allowed to talk to them.

Although the Kenyan security agents are being praised internationally for foiling the Cairo terror attack that would have been executed on Friday, the day Egypt was hosting the African Cup of Nations football tournament finals, police spokesman Jasper Ombati and the anti-terrorism police boss Ireri Kamwende yesterday declined to comment about the arrests.

According to Cape Times, South African crime intelligence agents helped thwart plans for a terrorist attack at the African Cup of Nations soccer final in Egypt.
Posted by: Dan Darling || 02/14/2006 01:52 || Comments || Link || E-Mail|| [6482 views] Top|| File under:
Arabia
Al-Ahdal on trial in Yemen
The trial of a man suspected of being the al-Qaeda number two in Yemen has begun in the capital, Sanaa. Saudi-born Mohammed Hamdi al-Ahdal is accused of killing 19 Yemeni security officers as well as financing al-Qaeda and helping an armed group. The trial comes shortly after 23 convicts, including members of al-Qaeda, escaped from prison in Sanaa.

Mohammed Hamdi al-Ahdal was captured in 2003 by Yemeni security forces and his arrest was hailed by Yemeni and US officials as a major blow to al-Qaeda's operational capacity in Yemen. Yemeni security officials believe that al-Ahdal was working directly for the al-Qaeda leader in Yemen, Qaed Senyan al-Harthi, who was killed by a US missile fired from an unpiloted aircraft in 2002.

A second man, Ghaleb Abdullah al-Zayedi, has also been charged with hiding al-Ahdal. Both al-Ahlad and al-Zayedi deny all the charges.

Monday's proceedings began amid tight security.
Posted by: Dan Darling || 02/14/2006 01:23 || Comments || Link || E-Mail|| [6481 views] Top|| File under:
Bangladesh
Tales from the Crossfire Gazette
2 killed in 'crossfire'

Two alleged criminals including an extremist leader were killed in separate incidents of crossfire between the law enforcing agencies at Khilgaon, Dhaka and Daulatpara in Khulna district yesterday. The deceased were identified as Ilias alias Tepa alias Imran (30) and Asaduzzaman Babu (22), of Maluya village under Vedorganj upazila in Shariatpur. The DB police arrested Ilias on the Dhaka University campus Sunday night and took him to Meradia to recover hidden arms and arrest his accomplices.

Jumped right from Step One to Step Four? No interagation? No confession?


Police sources said, a team of DB along with Ilias went to Meradia Budhbarer Hat in Dhaka to recover arms and arrest his accomplices at around 2.25 am yesterday.

"Come along, Ilias. We's taking a drive"

Sensing their presence

"Sniff, sniff, I smell doughnuts. It's da cops!"

criminals fired on policemen

"Open wildly inacurate fire!"

who also retaliated and Ilias was shot dead while he was trying to flee. The body of the terrorist was sent to the morgue of Dhaka Medical College Hospital (DMCH) for autopsy.

"Put him in the freezer, Sam. I'll get to him later"


Asaduzzaman Babu, a close aide of notorious criminal Ershad Shikdar, was arrested on Friday at Badda in Dhaka and handed over to Khulna Rapid Action Battalion (Rab). Following his confessional statement, Rab-6 conducted a drive in Daulatpur area of Khulna early Monday ...
... to recover arms and arrest his accomplices.

Where, not unexpectedly.....

Rab sources said when the team reached Daulatpur, the accomplices of Babu made a gun attack on the law enforcers.

"It's the RAB! And they've got Babu! Quick, open fire!"

The Rab men also opened fire and Babu died in 'crossfire'.

Yeah, we don't "believe" it either


Rab recovered a gun with three bullets from the spot. Babu, an alleged commander of Purba Banglar Communist Party, was accused in several criminal cases including one for murder.

Commies get a bullet in the head, islamists get tea and cookies
Posted by: || 02/14/2006 07:42 || Comments || Link || E-Mail|| [6482 views] Top|| File under:
JMB threatens to kill judge
Banned Islamist outfit Jama'atul Mujahideen Bangladesh (JMB) has threatened to kill Dinajpur district judge and members of his family and blow up his residence within February 23.

Judge Md Motiur Rahman received a letter sent by post Saturday afternoon. The letter asked the judge to practice 'Law of Allah', otherwise he would be blown up by February 23 along with his family members.

When contacted, Motiur Rahman admitted receiving the letter and said he filed a General Diary with Dinajpur Police Station. He, however, said that he would continue going to the court at Dinajpur Circuit House. He further informed that he earlier received twice such letter of threat from JMB in the last three months.

Meanwhile, Dinajpur police on Saturday arrested a suspected member of JMB from Setabganj upazila.

Moniruzzaman, 19, son of Mokshed Ali of village Nashratpur under Chirirbandar upazila of Dinajpur was later sent to Dinajpur jail.

JMB suicide bomber Obaidur Rahman Babu in a statement at the court of Subdivisional Magistrate of Murshidabad district in West Bengal last Wednesday (February 8) confessed to his involvement in the serial bomb blasts in Dhaka, Gazipur and Chittagong districts.

The Murshidabad district SP Niroj Singh told Kolkata jouranlists that the JMB suicide bomber was quizzed in remand for 16 days.

Obaidur Rahman, who was arrested by Indian police on January 22 from Jorhagacha village under Raghunathganj thana of Murshidabad district, was sent to Murshidabad district Jail after recording of confessional statement by the court, said a top police source in Khulna.

Police on Tuesday arrested one person suspecting him to be Siddiqur Rahman alias Bangla Bhai, chief of outlawed JMJB, from the Mymensingh Railway Station.

Later he was identified as Kahit Ifttekhar Ahmed, 48, son of the late Mir Fayek Ali, a resident of Khalishpur Residential Area in Khulna. He was released from Kotwali police station at 3 pm the next day.

Being informed that Bangla Bhai was travelling by Teesta inter-city train to Dhaka from Dinajpur, police cordoned off the Teesta train and checked all the compartments at 6 pm and nabbed Iftekhar Ahmed as he resembled Bangla Bhai.

He was taken to Kotwali police station and interrogated by police. He was found to be a look-alike and released, police said.
Posted by: Dan Darling || 02/14/2006 01:51 || Comments || Link || E-Mail|| [6483 views] Top|| File under:
Europe
Istanbul explosion injures 6
A huge blast, believed to be caused by a bomb, rocked a supermarket in Istanbul on Monday, wounding six people, local media reported.

Istanbul Governor Muammer Guler was quoted by the semi-official Anatolia news agency as saying that six people were wounded in the blast, one of whom in critical condition. Guler told reporters along with Istanbul Police Chief Celalettin Cerrah that an investigation into the cause of the blast was currently underway, adding "it seems to be caused by a device that exploded."

Earlier, the private NTV cited Guler as accusing Kurdish militants of carrying out the attack.

The explosion took place at a supermarket in the Bahcelievler district of Istanbul, which is Turkey's largest city and popular tourism destination, said Anatolia, adding that the entrance to the two-storey shop was badly damaged. No group has claimed responsibility so far.
Posted by: Dan Darling || 02/14/2006 01:46 || Comments || Link || E-Mail|| [6504 views] Top|| File under:
Fissures appear within Balkan Islam
For Muslims in this small Balkan country, the Ottoman Empire's Islamic legacy still endures. However, some say Arab rivals are seeking to undermine it.

"When my cousin entered university in Saudi Arabia, the Wahhabis offered him 200 euros a month and an apartment if he would spread their customs back in Macedonia," says Blerim, a young ethnic Albanian and Muslim who didn't want to give his last name for security reasons. "He accepted, and my uncle is quite concerned."

The tensions in Blerim's family are being felt throughout Macedonia's growing Muslim community ahead of its elections later this month for a new national leader, or reis. Tapping into young Muslims' disdain for the older generation, which many see as corrupt, bureaucratic, and uneducated, fundamentalists - pejoratively referred to as Wahhabis - are turning some in the younger generation toward more conservative interpretations of Islam.

"Some of our students in the Arabic world do consider [the Arab] version of Islam as more authentic," concedes Muhamed Zeqiri, a young Albanian journalist and graduate of Macedonia's Kondovo madrassah. "However, the extremists can't establish a foothold here - Muslims here are pro-Western, and prefer the moderate Ottoman tradition."

Ferid Muhic, a widely respected philosophy professor, agrees, saying "the Wahhabi lifestyle is just too ascetic for most people's tastes."

Yet, since Macedonia's independence in 1991, the fundamentalists have established a small but persistent presence. With their long black beards and wives veiled head-to-toe in black, they are conspicuous in this fairly liberal society. Their secrecy and self-isolation have also raised suspicions of outside funding.

"They don't have jobs, yet somehow they survive, " says Vebija Fejzulovski, a TV director in the southwestern village of Labunishta. "And their families live well here while [the men] are off for months in Pakistan or Afghanistan."

In a country with numerous social ills, most choose to let the fundamentalists be, perhaps for good reason. When another young Albanian journalist, who did not want to be named, started investigating their funding, he was warned to "think about your family first."

Professor Muhic says many fundamentalists are "just kids going through a phase," but they nevertheless have raised concerns internationally. In December 2004, French terrorism expert Claude Moniquet of the Brussels-based European Strategic Intelligence and Security Center claimed that up to 100 fundamentalists "who are dangerous and linked to terrorist organizations" were operating in Macedonia. Other Macedonian and European security officials surveyed since agree that a small group of local Muslims, exposed to fundamentalism in Muslim states or by Arab proselytizers, are quietly promoting extremist goals.

"We, and our foreign colleagues also, don't consider Macedonia a terrorist target," says one Macedonian intelligence officer, speaking on the condition of anonymity. "We are more worried about being used as a logistics or recruitment base for attacks in the West. We are monitoring some of these Wahhabis closely."

Adding that Al Qaeda has financial links with local crime gangs, Mr. Moniquet in 2004 accused the most powerful Muslim in Skopje, Zenun Berisha, of supporting "very radical Islam." As chief mufti of Macedonia's capital, Mr. Berisha staffed mosques and the Macedonia Islamic Community (IVZ) administration with fundamentalists.

And because his followers still partially control IVZ funds, imams such as Abdurahim Yashari, who "refused to worship Zenun Berisha," haven't been paid in years. A former interior minister, Pavle Trajanov, who worked with Berisha in the late 1990s, insists, however, that Moniquet's allegations against Berisha were "propaganda" by ethnic Albanian political rivals.

Last summer, an armed attack on moderate clerics - which the clerics blamed on those close to Berisha - shook the IVZ leadership. However, political pressure from the major ethnic Albanian parties helped restore order, and last week Acting Mufti Taxhedin Bislimi won a commanding victory in a preliminary election round. Mr. Berisha withdrew just before the voting.

Mr. Bislimi, who was among the clerics attacked last summer, says he believes the fundamentalists are now unmoored. Saying they have "turned on Berisha, probably because he couldn't pay them," he dismisses them as "uneducated and impressionable - some have drug problems or criminal records."

Bislimi and the IVZ are also troubled by sensationalized local media reports that have hurt Muslims' image. "Because of a few hotheads, we've all been given a bad reputation," he laments.

Indeed, many Muslims feel they are being unfairly tarnished by biased media. Remzi Isaku, a young, soft-spoken imam from the northern village of Saraj, says such "propaganda" ignores the fact that most young Muslims - even foreign-trained, bearded ones such as himself - are progressive and committed to revitalizing Ottoman traditions.

"I know my people and our legacy very well," says Isaku, after leading prayers. "An Arab professor once told me, 'I couldn't be imam in your place - your people have a different mind-set.' It's true. And I couldn't serve in his place, either."

If foreign money originally fueled fundamentalism in Macedonia, squabbling among Muslim elders has kept it alive, says Professor Muhic. If the IVZ can purge troublemakers and resolve its disputes, he says, fundamentalism will eventually "either disappear or continue only in isolated small communities."

According to Isaku, stability depends on younger imams who are well educated - and thus have credibility in the eyes of youths. "Correct Islamic teaching is the key," he says. "It resolves social problems, and it prevents radicalism."
Posted by: Dan Darling || 02/14/2006 01:40 || Comments || Link || E-Mail|| [6478 views] Top|| File under:
Bulgaria sez NATO might attack Iran, will join in if it does
Bulgaria as a NATO member will join a possible strike on Iran if the Alliance is accredited to launch the attack, Bulgarian Defense Minister Veselin Bliznakov said on Monday.

Talking to a local TV channel, Bliznakov said that the U.S.-led NATO might attack Iran aiming at stopping it from developing nuclear weapons.

"This might happen if the situation becomes really complicated," commented the minister.

Bulgaria maintains really good relations with the countries from the Arab world, underlined Bliznakov, but Bulgaria also supports the European standpoint on the "Iran issue", which demands Iran's transparency in the domain of nuclear technology, self-control and guarantees of not developing a nuclear weapon.

However, the minister said, there are still not enough guarantees made by the Iranian authorities.

The U.S. military are drawing up a plan for attack on Iran with an aim to stop it from developing nuclear weapons, in case diplomatic efforts fail, unveiled the British "Sunday Telegraph" on Feb. 12.

The Central Command and Strategic Command planners were "identifying targets, assessing weapon-loads and working on logistics for an operation," the newspaper reported.
Posted by: Dan Darling || 02/14/2006 01:36 || Comments || Link || E-Mail|| [6486 views] Top|| File under:
Home Front: WoT
Lodi trial set to begin
Thirty-five miles south of the state capital, this quiet agricultural community best known for its annual grape festival and local wines has waited nine months to learn whether it also has been a home for terrorists.

The trial is scheduled to begin Tuesday for a father and son who were among four members of the region's Pakistani community arrested after a nearly three-year federal probe.

It is expected to provide answers to Lodi residents who have worried about whether their town of 62,000 in the heart of California's Central Valley harbored a network of terrorists.

"Everyone was wondering, is there a terrorist cell?" Lodi Mayor Susan Hitchcock said.

Two local imams were deported to Pakistan over immigration violations, leaving prosecutors to focus on a local ice cream vendor and his son. They are charged with lying to federal investigators about the younger man's suspected attendance at an al-Qaida training camp and whether he was planning attacks inside the U.S.

"I would imagine most people would like there to be more to the case than lying," Hitchcock said. "But that's not to minimize the fact that the younger man (allegedly) attended a terrorist training camp with an eye to harming American citizens."

Umer Hayat, 48, is charged with two counts of making false statements to FBI agents about his son attending a terrorist training camp in Pakistan and faces eight years in prison if convicted.

His 23-year-old son, Hamid, is charged with three counts of making false statements to the FBI about attending the camp. The son also is charged with providing material support to terrorists. If convicted, he faces up to 31 years in prison.

Jury selection is scheduled to begin Tuesday in U.S. District Court in Sacramento.

The trial also is expected to show how the Lodi arrests fit into the federal government's efforts to track down suspected terrorists on U.S. soil since the Sept. 11, 2001, attacks.

Nationwide, 407 people have been charged with domestic and foreign terrorism-related crimes since then, according to the U.S. Department of Justice. Of those, 228 have been convicted or pleaded guilty.

There were 21 convictions in jury trials and 19 pleas last year, including serial bomber Eric Rudolph and confessed al-Qaida conspirator Zacarias Moussaoui, who is now on trial in Virginia.

Federal investigators began examining the Pakistani community in and around Lodi shortly after the 2001 terror attacks. About 2,500 people of Pakistani descent call the area home, most descendants of laborers who began arriving in the early 1900s to work in the area's orchards and packing plants.

A government informant infiltrated the area's Muslim community, and by August 2002 had the first recorded conversation with Hamid Hayat. It is among about 1,000 hours of recordings turned over to defense lawyers.

The informant, believed to be a few years older than the younger Hayat, soon became so close to the family that he slept some nights in the Hayat's modest home.

In early 2003, investigators began focusing greater attention on Hamid Hayat, who was born in the U.S. but speaks little English. He spent half his life attending school and staying with relatives in Pakistan.

He had held only marginal jobs by the time he turned 22, most recently working part-time at a fruit-packing plant.

He left for Pakistan in April 2003, first attending a religious school operated by a relative in the Pakistani city of Rawalpindi. Between October 2003 and November 2004, he also attended an al-Qaida training camp outside the city, according to the federal indictment.

The informant recorded Hamid Hayat in March and April 2003 when he was in the United States and again after Hayat arrived in Pakistan. The younger Hayat said he had been accepted at a camp that provided training in weapons and explosives and hand-to-hand combat, according to the indictment.

He attempted to return to the U.S. in May 2005, but his flight was diverted to Japan after his name surfaced on the federal government's "no fly" list. He was allowed to continue home but was questioned by federal authorities after he returned to Lodi.

Prosecutors say Hamid Hayat failed a lie-detector test and admitted attending one terrorist camp for three days in 2000 and a second for three to six months in 2003 and 2004. They also say he described the location and layout of the second camp.

Further, FBI agents say they found a book titled "Virtues of Jihad" during a search of his bedroom.

Prosecutors claim Hamid Hayat returned to America last year determined to attack targets in the U.S., including hospitals and supermarkets. FBI agents arrested the father and son after questioning at the Sacramento FBI office in June.

The Hayat family tells a different story. In interviews and court testimony, family members say Hamid Hayat was a rootless young man who so lacked direction and ambition that he was sent back to Pakistan in 2003 to find purpose and a wife. By the time he flew back to the United States in 2005, the young man was married and arranging to bring his new wife home.

Umer Hayat's brother, Umer Khatab, told a reporter last week in front of the family's home that he couldn't comment on the charges or the pending trial.

The Hayats will be tried together but with separate juries because prosecutors say their confessions implicate each other in lying to FBI agents.

Defense attorneys say their clients were pressured by investigators and should have had attorneys and interpreters present when they confessed.

"When Umer Hayat told the FBI on several occasions that he did not know of any terrorist training camps and his son did not attend any terrorist training camps, those were true statements," Umer Hayat's attorney, Johnny Griffin III, said Monday. "Concerning additional statements he made, we will demonstrate to the jury the circumstances under which those statements were made and why they were made."

A mound of documents and recordings provided by prosecutors in recent days contain no smoking gun to prove otherwise, Griffin said.

In Lodi, several residents say the town has returned to a normal pace in the nine months since the arrests. They said they plan to monitor the court proceedings carefully to see what evidence the government presents.

"The neighborhood's the same. It's all peaceful again," said Karina Murillo, who has lived steps away from the Hayats for two years, in a home rented from the Hayat family. "It's hard for us to believe because we've known them. We never saw anything suspicious or anything until the FBI showed up."
Posted by: Dan Darling || 02/14/2006 01:48 || Comments || Link || E-Mail|| [6479 views] Top|| File under:
India-Pakistan
Two more die in Lahore cartoon clash
Pakistani security guards have shot dead two protesters in Lahore during unrest over Western newspaper cartoons satirising the Prophet Muhammad. The shots were fired by guards at a bank as crowds attacked Western targets, including fast-food outlets.

The shootings in Lahore took place outside the Metropolitan bank. Reports say crowds tried to set fire to the building housing the bank. Police also fired tear gas as crowds tried to set fire to outlets of McDonald's and KFC and placed burning tyres on some roads.

The Lahore deaths are the first but not the last in Pakistan since the controversy erupted.
Posted by: Steve White || 02/14/2006 22:06 || Comments || Link || E-Mail|| [6475 views] Top|| File under:
Indian, U.S. Carriers To Conduct Exercise at Sea
By VIVEK RAGHUVANSHI, NEW DELHI

Aircraft carriers from the navies of India and the United States will rendezvous off the coast of Sri Lanka on Feb. 14 for passage exercises.
Indian Defence Ministry officials said the exercise between India's INS Viraat and the USS Ronald Reagan was decided on quickly and comes ahead of U.S. President George W. Bush's visit to India later this year.
Exercises off the coast of Goa, India, last year between the Indian Navy and a U.S. carrier group led by the aircraft carrier Nimitz took months of planning, officials said.
The Viraat, which is en route to its homeport Mumbai from Visakapatnam in southern India, will lead a group of seven warships from the Indian' Navy's western fleet in the exercises with the Reagan.
India and the United States have held several exercises in air, on land and at sea since Washington lifted sanctions against New Delhi in September 2001.
Posted by: john || 02/14/2006 15:30 || Comments || Link || E-Mail|| [6502 views] Top|| File under:
4 militants killed in Kashmir
Four suspected militants have been shot dead by security forces in Indian Kashmir, the police said on Monday. Two militants died in a lengthy gunbattle on Monday in Yaripora village in southern Anantnag district of Indian-administered Kashmir, a police official said. Both were members of the hardline militant Lashkar-e-Taiba group, he said.

In separate incidents, two unidentified militants were killed in attacks by security troops in northern Baramulla and Kupwara districts late Sunday, the official said. One militant died in an ambush in Sumblar village in Baramulla district, while the other was gunned down while hiding in a house in Kupwara district. Violence in Indian Kashmir continues despite a slow-moving peace process between India and Pakistan, who have fought two of their three wars over the disputed region.
Posted by: Fred || 02/14/2006 00:00 || Comments || Link || E-Mail|| [6480 views] Top|| File under:
Protesters go berserk in Peshawar
Headline is from the original Pak Daily Times article...
Police on Monday arrested 18 protesters on Monday after thousands of students attacked public and private property and burned several shops here to protest the publication of caricatures of the Prophet Muhammad (PTUI peace be upon him) in some European countries. The police tear-gassed around 5,000 enraged students who pulled down dozens of signboards of a Norwegian cellular firm. The demonstration was the biggest in the city since the cartoons, considered blasphemous by Muslims, were reprinted in some Western newspapers. "We stayed away because the issue is very sensitive and any attempt to stop these people from expressing themselves against the issue will aggravate the situation," a senior police official told Daily Times on condition of anonymity.


Either that or you stayed away because you're incompetents who're great at beating the hell out of one or two bad guyz, but not so good at controlling howling mobs or bad guyz with guns...

Norwegian firm Telenor's property was the obvious target of the demonstrators who pulled down all promotional signboards with the Telenor logo and messages from shops, police and eyewitnesses said.


Danes, Norwegians, Samoans, they're all pretty much the same from a Peshawar perspective...

The protestors became unruly after they were barred from marching towards Governor's House. "They then headed towards the Edwards College and threw stones at the recently constructed portion of the historical Edwards College," eyewitnesses said. Besides inflicting damage to the college building, a number of college students also suffered injuries, a senior college teacher said.


Severe strain from all that eye-rolling, no doubt. Rawness of the throat from howling. Shoulder strain from waving their little student fisties at the skies. That sort of thing...

Later, the protestors attacked the Peshawar Press Club smashing its windowpanes, damaging the club's reception and offices of the president and general-secretary, the club said in a statement. "Police contingent remained silent spectators during the attack," the club management said.


"More donuts, Constable Mahmoud?"
"Why, yes, thank you, Officer Ahmed!"

The students, also joined by members of the general public, then divided themselves into several small groups with each group containing a thousand demonstrators and took to different streets in the cantonment area. "One group reached Sadder bazaar at around 10.30am and began smashing windowpanes of several shops without any attempt from police to protect public property from being attacked," Muhammad Noor, a shopkeeper who had pulled down the shutter, said. "Not a single policeman tried to stop the mob, which targeted every public installation including traffic signals and streetlights," he said.


"Tea?"
"Yes, thank you!... Duck!"
"Perhaps we should move couple blocks east?"
"Good idea."

The students were joined by the Mobile Dealers Association of Bilour Plaza and later by every one present at the venue and an organised campaign was then launched against the signboards of Telenor.


"Yarrrr! Kill the billboards!"

Police started firing teargas shells after more than two dozens of the signboards were razed to the ground and torched. Police arrested 18 protesters but it was not clear what charges they were booked under.


"Rioting" not being an indictable offense in Pakland, apparently. Nor destruction of property. Now, if they'd bruised a Koran, that'd be different...

Meanwhile, protesters set fire to a shop selling products by Telenor in Attock, Reuters quoted Norway's largest telecom company spokesman as saying.


Arson's not an indictable offense, either...

"On Sunday an outlet in Attock selling Telenor products was set on fire," Telenor spokesman Espen Tuman Johnsn said. "There are some SMSs going around urging people to boycott Danish and Norwegian goods in general and some about Telenor in particular," he said. Johnson said the boycott campaign had had little impact on Telenor's operations in Pakistan. Telenor's fully owned Pakistan subsidiary has around a seven percent market share and about 1.2 million subscribers. Telenor has 11 Norwegian nationals working in Pakistan but said it had no plans to pull any of them out of the country.
Posted by: Fred || 02/14/2006 00:00 || Comments || Link || E-Mail|| [6588 views] Top|| File under:
Massuris return to Dera Bugti
A second batch of Massuri tribesmen returned to their homes in the Bekar region of Dera Bugti district on Monday, according to APP. A total of 67 families, comprised of 334 people made their way back to their hometown. On their arrival in Bekar, the displaced tribesmen thanked the present government as well as President Pervez Musharraf for their help and support.

Security agencies have arrested a terrorist from Karachi, on the basis of information obtained from three members of the Balochistan Liberation Army (BLA) who were arrested from Quetta. The BLA members have also made startling revelations regarding the seperatist movement in Balochistan and foreign assistance to influential Baloch leaders.
Posted by: Fred || 02/14/2006 00:00 || Comments || Link || E-Mail|| [6481 views] Top|| File under:
Iraq
10 Iraqis killed in Baghdad
A suicide bomber blew himself up Monday after joining a line of Iraqis waiting for government checks in a mostly Shiite district of Baghdad, killing 10 people and wounding about 40 — including women and children.

The attack occurred as more than 70 people lined up at a bank to receive government checks to compensate for incomplete food rations. Police said the bomber — who wore an explosives belt — stepped into the line and detonated his explosives as security guards were searching people before letting them in.

Ten people were killed and at least 40 wounded, Interior Ministry spokesman Maj. Falah al-Mohammedawi said. The wounded included three children and nine women, police said.

Late Monday, new television footage showed two hostage German engineers surrounded by masked gunmen. Al-Arabiya TV did not air audio from the tape, but said the kidnappers warned the German government it was the "last chance" to meet their demands or the men would be killed.

Thomas Nitschke and Rene Braeunlich were seized last month in Beiji, 115 miles north of Baghdad. No new demands were made, and the kidnappers did not set a deadline, the TV station said. In an earlier tape, the previously unknown Tawhid and Sunnah group called for Germany to cut ties with the U.S.-backed Iraqi government.

German Foreign Minister Frank-Walter Steinmeier told reporters in Jerusalem the tape was "once again shocking evidence of human humiliation" and said the Berlin government "will continue our efforts to bring the two of them to safety as quickly as possible."

The U.S. military said Monday that American and Iraqi soldiers killed one insurgent and arrested 16 others in raids around the city of Muqdadiyah, northeast of Baghdad. The Sunday night raids involved units from the U.S. 4th Infantry Division and the 101st Airborne Division.

One
Iraq soldier was slightly injured in the firefight in which the insurgent was killed, the military said.

Violence is continuing in Iraq as political leaders try to form a new government to include all sectarian and ethnic communities, a move the U.S. hopes will help calm the Sunni-led insurgency so American and other foreign troops can begin heading home.

On Sunday, Iraq's leading Shiite bloc picked Prime Minister Ibrahim al-Jaafari for another term, a major step toward forming a government. But Western diplomats cautioned the process of finalizing a new government has weeks if not months to go.

In a sign of the political difficulties ahead, Khalaf al-Ilyan, a senior official of a major Sunni Arab party, criticized al-Jaafari, calling his administration "the worst Iraq has so far experienced" because it failed to curb alleged human rights abuses by Shiite-led security services.

In addition to those slain in the suicide bombing Monday, at least 14 other people were killed nationwide.

Gunmen killed three brothers and two of their sons in Baqouba, 35 miles northeast of Baghdad, police said. All five were members of the Supreme Council for the Islamic Revolution in Iraq, the country's leading Shiite political party.

A roadside bomb attack in Iskandariyah, 30 miles south of Baghdad, killed two policemen, police said. Gunmen also shot dead a policeman protecting electric facilities near a hospital in Baghdad's Sadr City, police said.

In Ramadi, a city west of the capital, insurgents killed a police colonel as he drove to work, police said. Another police colonel was shot and killed as he was driving home in Baghdad's notorious Dora district, officials said.

Gunmen also killed an Oil Ministry employee as he was driving in western Baghdad and another man in Karmah, 50 miles west of Baghdad, police said. And police found the body of a man with a bullet in his head in a Sunni Arab part of west Baghdad.

Three masked gunmen stormed into a restaurant in Fallujah, another city west of Baghdad, and shot dead a policeman, the local hospital reported.

Meanwhile, a prominent Shiite cleric, Grand Ayatollah Mohammed al-Yaqoubi, called for a demonstration Tuesday in front of the British Consulate in the southern city of Basra to protest alleged abuse of Iraqi youths by British soldiers.

Video images first reported by the News of the World, a Sunday newspaper, appeared to show soldiers dragging several young Iraqis into a compound and beating them with fists and batons. The newspaper said the video was filmed in southern Iraq by a corporal two years ago. It did not name the soldier or the unit involved.

British military police said Monday they had arrested one man in their investigation of a video that appeared to show soldiers abusing prisoners in Iraq.

An Associated Press photographer who witnessed the demonstration that preceded the alleged beatings said it took place in Amarah, capital of Maysan province 180 miles southeast of Baghdad. Provincial Gov. Adel Mahudar confirmed the demonstration occurred near his office.
Posted by: Dan Darling || 02/14/2006 01:53 || Comments || Link || E-Mail|| [6477 views] Top|| File under:
More teevee time for Iraq kidnappers
Late Monday, the Arab satellite TV station Al Arabiya broadcast footage of two German hostages seized last month in the industrial city of Beiji, 240 kilometres north of Baghdad. The tape showed the two German engineers — Thomas Nitschke and Rene Braeunlich — surrounded by masked gunmen. The station did not broadcast audio but said the kidnappers warned the German government that this was the "last chance" to meet its demands or the hostages would be slain. No new demands were given and the kidnappers did not set a deadline, the station said.

In an earlier tape, the previously unknown Tawhid and Sunnah group demanded that Germany cut all ties with the US-backed Iraqi government. The tape was aired three days after a Kuwaiti television Al Rai stationed aired footage showing kidnapped American journalist Jill Carroll, who was seized January 7 in Baghdad. The station said the kidnappers set a deadline of February 26 for their demands to be met or Carroll would be killed.
Posted by: Fred || 02/14/2006 00:00 || Comments || Link || E-Mail|| [6485 views] Top|| File under:
Suicide bomber kills 10 Iraqis in eastern Baghdad
A suicide bomber struck Iraqis lined up Monday to receive government ration payments, killing 10 other people and wounding about 40 — including women and children. At least 14 other people were killed in other violence nationwide. The suicide attack occurred in a mostly Shiite Muslim eastern district of Baghdad as more than 70 people lined up at a bank to receive government checks to compensate for incomplete food rations. Police said the bomber joined the line and detonated an explosive belt as security guards were searching people before allowing them to enter the bank. Ten people were killed and at least 40 wounded, interior ministry spokesman, Maj. Falah Mohammedawi said. The wounded included three children and nine women, police said.
Posted by: Fred || 02/14/2006 00:00 || Comments || Link || E-Mail|| [6481 views] Top|| File under:
The Mayor of Tall 'Afar Salutes the 3rd ACR
from Greyhawk. It needs no comments I could add. The 3rd ACR is rotating home.

Via email from a family member, a letter from the Mayor of Tall 'Afar, Iraq to the men and women of the 3rd Armored Cavalry Regiment and their families.

In the Name of God the Compassionate and Merciful

To the Courageous Men and Women of the 3d Armored Cavalry Regiment, who have changed the city of Tall' Afar from a ghost town, in which terrorists spread death and destruction, to a secure city flourishing with life.

To the lion-hearts who liberated our city from the grasp of terrorists who were beheading men, women and children in the streets for many months.

To those who spread smiles on the faces of our children, and gave us restored hope, through their personal sacrifice and brave fighting, and gave new life to the city after hopelessness darkened our days, and stole our confidence in our ability to reestablish our city.

Our city was the main base of operations for Abu Mousab Al Zarqawi. The city was completely held hostage in the hands of his henchmen. Our schools, governmental services, businesses and offices were closed. Our streets were silent, and no one dared to walk them. Our people were barricaded in their homes out of fear; death awaited them around every corner. Terrorists occupied and controlled the only hospital in the city. Their savagery reached such a level that they stuffed the corpses of children with explosives and tossed them into the streets in order to kill grieving parents attempting to retrieve the bodies of their young. This was the situation of our city until God prepared and delivered unto them the courageous soldiers of the 3d Armored Cavalry Regiment, who liberated this city, ridding it of Zarqawi's followers after harsh fighting, killing many terrorists, and forcing the remaining butchers to flee the city like rats to the surrounding areas, where the bravery of other 3d ACR soldiers in Sinjar, Rabiah, Zumar and Avgani finally destroyed them.

I have met many soldiers of the 3d Armored Cavalry Regiment; they are not only courageous men and women, but avenging angels sent by The God Himself to fight the evil of terrorism.

The leaders of this Regiment; COL McMaster, COL Armstrong, LTC Hickey, LTC Gibson, and LTC Reilly embody courage, strength, vision and wisdom. Officers and soldiers alike bristle with the confidence and character of knights in a bygone era. The mission they have accomplished, by means of a unique military operation, stands among the finest military feats to date in Operation Iraqi Freedom, and truly deserves to be studied in military science. This military operation was clean, with little collateral damage, despite the ferocity of the enemy. With the skill and precision of surgeons they dealt with the terrorist cancers in the city without causing unnecessary damage.

God bless this brave Regiment; God bless the families who dedicated these brave men and women. From the bottom of our hearts we thank the families. They have given us something we will never forget. To the families of those who have given their holy blood for our land, we all bow to you in reverence and to the souls of your loved ones. Their sacrifice was not in vain. They are not dead, but alive, and their souls hovering around us every second of every minute. They will never be forgotten for giving their precious lives. They have sacrificed that which is most valuable. We see them in the smile of every child, and in every flower growing in this land. Let America, their families, and the world be proud of their sacrifice for humanity and life.

Finally, no matter how much I write or speak about this brave Regiment, I haven't the words to describe the courage of its officers and soldiers. I pray to God to grant happiness and health to these legendary heroes and their brave families.

NAJIM ABDULLAH ABID AL-JIBOURI
Mayor of Tall 'Afar, Ninewa, Iraq
Posted by: lotp || 02/14/2006 00:00 || Comments || Link || E-Mail|| [6481 views] Top|| File under:
Israel-Palestine-Jordan
'3rd intifada on the way'
With Hamas now in power, the long-ruling Fatah party and its "military wing" Al Aqsa Martyrs Brigades forced into the opposition, and Israel announcing it will soon withdraw from the West Bank, Palestinian terror leaders tell WorldNetDaily recent events here are leading them to launch what they call a third intifada – or violent confrontation – against Israel consisting of suicide bombings, rocket attacks against Jewish communities and "a few new surprises in our arsenal."

Some terror leaders, particularly from the Al Aqsa Brigades, whose associated Fatah party scored poorly in last month's parliamentary elections, say they are planning massive violence against Israeli civilians mostly to revolt against the new Hamas-controlled Palestinian government.

"The new intifada is only a question of time and this will be the hardest and the most dangerous one. It's just about timing until the order to blow up a new wave of attacks will be given," Abu Nasser, a senior Al Aqsa Brigades leader from the Balata refugee camp in northern Samaria told WorldNetDaily in an interview...
Posted by: Anonymoose || 02/14/2006 08:09 || Comments || Link || E-Mail|| [6490 views] Top|| File under:
A-Zahar rejects 'satanic' US aid
Hamas leader Mahmoud A-Zahar vowed Monday not to bow to American threats to cut aid, saying the movement did not need "satanic" US money.

A-Zahar also addressed Hamas' much-anticipated social and economic agenda, saying the group intended to fight corruption, eliminate the "tourism of nudity" and use education to promote a culture of resistance.

But, aware of the political realities in the Palestinian territories, Zahar said Hamas had no intention to force Islam on Palestinians or to settle scores with its rivals.

"Those who built their structure on the basis of the Quran...cannot budge because of promises from America or a dollar from Europe," Zahar told a Cairo conference. "I wish America would cut off its aid. We do not need this satanic money," he said.

Since Hamas' victory in last month's parliamentary elections, Western nations have threatened to cut off hundreds of millions of dollars in badly needed aid unless the group, which is responsible for dozens of suicide bombings that have killed hundreds of Israelis, transforms itself.

Hamas was expected to lead a new government.

"America and Europe tried to dry up the funding of the 'terrorist' Hamas that is spent on the families of the martyrs and the detainees, but it (Hamas) has only increased," he said. Such money comes from almsgiving, he said.

He argued that most of the outside aid money was eaten up by corruption under Fatah and lost funds could be made up by removing corrupt officials and turning to Arab donors.

He ruled out making compromises to keep the money coming.

"Recognizing the state of the Israeli enemy is not on the table," he said. "Our program is to liberate Palestine, all of Palestine," he said.

"The Qassam Brigades will continue to increase in numbers, supplies and weapons...until the liberation is completed," he said of the group's military wing. He added that Hamas can develop the capabilities of its missiles.

"Anyone who thinks the calm means giving in is mistaken. The calm is in preparation for a new round of resistance and victory," he said. "If the enemy has something to offer we will study it, but we will not abide by a truce that is for free."

Hamas abided by an Egyptian-brokered truce between the Palestinians and Israel, and has continued to forgo militant attacks beyond the agreement's expiration late last year.

He also again rejected the 1993 Oslo peace accords under which the Palestinians recognized Israel and set up the Palestinian Authority.

"We are entering (parliament) to eliminate any traces of Oslo," he said.

But Zahar called for making a distinction between bestowing legitimacy on Israel and recognizing the facts on the ground. He left the door open for possible future talks with Israel through a third party.

"Negotiations are not our goal," he said. "Negotiations are a means. If they realize the best interest of the Palestinian people, then we will find a thousand mediators...to negotiate," he said.
Posted by: tipper || 02/14/2006 04:32 || Comments || Link || E-Mail|| [6521 views] Top|| File under:
Jordan: Defendants claim confessions extracted under duress
Four men standing trial at the State Security Court (SSC) accused of plotting to attack Americans in the Kingdom on Monday retracted their confessions claiming they were extracted under duress. The four defendants, Loui H., 25, Hamdi A., 23, Mohammad H., 24, and Mohammad O., 26, claim they were threatened by security forces into confessing to the plot. Two other defendants, Osama A. and Haitham A., are being tried in absentia on the same charges. One of the defendants, Mohammad O., said he was denied access to a lawyer during his interrogation.

According to the charge sheet, Loui H. decided to attack Americans in the Kingdom after attending religious classes in early 2005 in the Hitteen refugee camp, located between Amman and Zarqa. The prosecution claims he then proposed the idea to the rest of the defendants, who were all friends, and they agreed. The defendants at first decided to attack liquor stores and bars by placing cyanide on the doorknobs to kill people frequenting these premises, the charge sheet said. But the defendants were unable to find cyanide on the Jordanian market and instead decided to attack Americans using machineguns, the charge sheet added. Hamdi A. suggested killing Americans who frequented a hotel in the capital, "since he was employed there and it was easy for him to befriend these Americans and lure them outside the hotel where they would be killed by the rest of the group." The defendants also suggested attacking bars in Amman and a bar in one of the major hotels in Aqaba, "since one of the defendants used to be an employee there and still owned an access card to that hotel," said the charge sheet.

The men suggested naming themselves "Khatab Brigades" and purchased a machinegun to accomplish their alleged plans, according to the charge sheet. Some of them travelled to Saudi Arabia and received training from Osama A. and Haitham A., according to the charge sheet. However, the first four defendants were arrested in Jordan in September 2005 before being able to accomplish any of their alleged plans, according to the charge sheet.
Posted by: Fred || 02/14/2006 00:00 || Comments || Link || E-Mail|| [6505 views] Top|| File under:
Southeast Asia
Indonesia court gives death to terrorism suspect
An Indonesian court sentenced a man to death on Monday for killing eight people in attacks in the Moluccas islands that sparked fears of sectarian bloodshed in the region, local media reported. The court in the islands' main city of Ambon said that Assep Djaja and his accomplices had carried out what it said were terrorist attacks in two villages in the islands last year and in 2004. Four policemen guarding a Christian enclave surrounded by Muslim villages were killed in the attack last year. "What the defendant had done was sadistic and inhumane," Antara national agency quoted the court as saying in its ruling.

The Moluccas islands, 1,440 miles east of Jakarta, was the scene of vicious communal fighting between Muslims and Christians from 1999 to 2002 which left more than 5,000 dead. The conflict also drew Muslim militants from groups such as the al Qaeda-linked Jemaah Islamiah, a Southeast Asian network blamed for numerous bomb attacks across Indonesia. Since a 2002 truce between Muslim and Christian communities, sectarian battles have subsided on the islands although violence still sporadically erupts.
Posted by: Fred || 02/14/2006 00:00 || Comments || Link || E-Mail|| [6476 views] Top|| File under:
Syria-Lebanon-Iran
Al-Qaeda entering Lebanon with Syrian compliance
Al Qaeda is trying to increase its presence in Lebanon and create a foothold in the country, the country's acting Interior Minister Ahmad Fatfat told Asharq al Awsat Saturday.

In recent weeks, the Lebanese authorities have uncovered two al Qaeda groups and detained several foreigners, including Syrians, Palestinians and a Saudi. "We do not know the size of this activity but the issue is worrying us. I have the impression [al Qaeda] is trying to establish bases in Lebanon."

Fatfat denied Lebanon was fertile grounds of extremist Islamic groups, such as al Qaeda, as had been mistakenly reported by news agencies following an interview he gave to the French newspaper Liberation. He did, however, admit that al Qaeda was secretly active in places "where there are suitable ideological current and social conditions (such as poverty).

The Interior Minister hinted Syria was allowing al Qaeda members to infiltrate into Lebanon and indicated Osama bin Laden's group was coordinating its activity with the Palestinian pro- Syrian Popular Front for the Liberation of Palestine- General Command. He revealed the PFLP-GC had fired rockets at Israel, under orders from al Qaeda and noted "there are several trends within al Qaeda", one of which would be cooperating with the Syrian security services.
Posted by: Dan Darling || 02/14/2006 01:26 || Comments || Link || E-Mail|| [6481 views] Top|| File under:
Iran starts enrichment work
Iran notched up the brinksmanship over its disputed nuclear programme Monday, abruptly postponing talks with Moscow on a plan to enrich Tehran's uranium on Russian territory to allay fears it is building an atomic weapon. Diplomats in Vienna, Austria, told the Associated Press, meanwhile, that Iran had started small-scale enrichment of uranium, a process that can produce fuel for an atomic bomb.

"Uranium gas has been fed into three machines," one senior diplomat said on condition of anonymity because he was not authorised to speak on the matter. Another diplomat confirmed that limited enrichment had begun at Iran's Natanz site. State-run Iranian television later reported that Alaeddin Boroujerdi, head of the national security and foreign relations committee in parliament, said the country began its peaceful nuclear enrichment activities Monday. Boroujerdi said inspectors from the Vienna-based International Atomic Energy Agency (IAEA) were present.
Posted by: Fred || 02/14/2006 00:00 || Comments || Link || E-Mail|| [6529 views] Top|| File under:
Who's in the News
93
[untagged]
Bookmark
E-Mail Me
The Classics
The O Club
Rantburg Store
The Bloids
The Never-ending Story
Thugburg
Gulf War I
The Way We Were
Bio
Merry-Go-Blog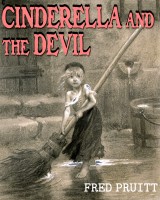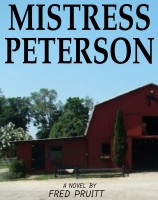 On Sale now!


A multi-volume chronology and reference guide set detailing three years of the Mexican Drug War between 2010 and 2012.

Rantburg.com and borderlandbeat.com correspondent and author Chris Covert presents his first non-fiction work detailing the drug and gang related violence in Mexico.

Chris gives us Mexican press dispatches of drug and gang war violence over three years, presented in a multi volume set intended to chronicle the death, violence and mayhem which has dominated Mexico for six years.
Click here for more information


Meet the Mods
In no particular order...


Steve White
Seafarious
Pappy
lotp
Scooter McGruder
john frum
tu3031
badanov
sherry
ryuge
GolfBravoUSMC
Bright Pebbles
trailing wife
Gloria
Fred
Besoeker
Glenmore
Frank G
3dc
Skidmark
Alaska Paul



Better than the average link...



Rantburg was assembled from recycled algorithms in the United States of America. No trees were destroyed in the production of this weblog. We did hurt some, though. Sorry.
44.201.68.86

Help keep the Burg running! Paypal: