Britain
Grenade terror suspect arrested
Police are continuing to question a man who smuggled a live hand grenade on to a plane bound for London with 125 passengers on board. The 37-year-old was stopped by Customs officers in the green channel at Gatwick airport's North Terminal after arriving on British Airways flight 2048 from Bogota, Colombia.
Unconfirmed reports suggested that the man arrested under the Terrorism Act with a grenade in his luggage was also carrying a copy of the Koran.


Isn't a grenade issued with each copy of the Koran?


But Scotland Yard and Customs would not discuss what else was in his bags. Other reports said he was of Bangladeshi origin but Customs could not confirm this and said he was carrying a Venezuelan passport.


Only one passport? Must be a low ranking terrorist then.


He was arrested after Customs officers stopped him in the green channel of the North Terminal shortly after the flight landed at 1.23pm. Army liaison officers were called to inspect the suspect bag and discovered that the grenade inside was live.
The grenade, which was believed to have been in the man's hold-luggage, not his hand luggage, was removed from the scene for forensic tests.


"I'm sorry, sir, but you must place all weapons in your checked baggage."


Customs said officers never made "random" checks but used various information including "profiling" of passengers in order to establish whether an individual gave cause for suspicion.


See, profiling does work.


A BA spokesman said an investigation had begun into how his baggage had got on to the plane undetected, with attention focusing on security at Caracas airport.


Security? What security?
Posted by: Steve || 02/14/2003 09:12 am || Comments || Link || [336117 views] Top|| File under:
Europe
Austria Says Won't Let U.S. Troops Cross Alps
Neutral Austria said on Friday it had refused to let the United States redeploy troops from Germany to Italy across the Austrian Alps, the fastest route, and voiced surprise at criticism from Washington.


Assholes


Austria, a European Union member but a NATO outsider due to a neutral status created after World War II, said it could not allow troops it believed were being moved for a U.S. attack on Iraq to cross its territory. "Austrian law does not allow us to approve foreign troop movements without the proper grounds, in this case a U.N. mandate (for an Iraq war)," Defense Ministry spokesman Guenther Barnet told Reuters.
Defense Secretary Donald Rumsfeld, who has sharply criticized European foes of an Iraq war such as France and Germany, accused Austria on Thursday of blocking the movement of U.S. troops by rail from Germany to Italy. Rumsfeld's comments were a surprise to many in the Austrian government. "It is not usually done to talk about these things," Barnet said about the fact that Austria had turned down a U.S. diplomatic request for permission to ship the troops. "If the U.S. wants to make it public, that is their problem," Barnet said.


It's your problem now.


Barnet said the request for the troop movement had come "in the past few days" from the U.S. embassy in Vienna and been turned down by the Defense Ministry. Other government officials said they did not believe there was any damage to relations with Washington because the United States knew and understood Austria's neutrality policy. Austria's Alpine passes would be the most direct route for the movement, apparently part of a buildup of American forces preparing for possible war against Iraq.
But conservative Chancellor Wolfgang Schuessel, whose citizens are largely opposed to any Iraq war, has already ruled out letting U.S. or allied military aircraft pass through Austrian airspace for a war unless it is backed by an explicit U.N. mandate. Schuessel has tried to maintain a balance within the EU's division into anti-war and pro-U.S. camps, saying Austria is "militarily but not politically neutral" and urging Iraq to comply with U.N. weapons inspections. However, his foreign minister said on Friday she sympathized with a Franco-German blockade of military preparations by NATO for defense of the Turkish-Iraqi border that has infuriated Washington.
"I have understanding for the position of France, Germany and Belgium who are committed to the defense of Turkey in principle but do not want to plan for an Iraq war at the moment, when there is no U.N. mandate," Foreign Minister Benita Ferrero-Waldner told the newspaper Der Standard.


Remember, Adolf Hitler was born in Austria. Another weasel to add to our shitlist.
Posted by: Steve || 02/14/2003 03:28 pm || Comments || Link || [336085 views] Top|| File under:
God bless the NY Post
Today's Fun with Photoshop session...

The Post's graphix guys obviously have too much time on their hands...

But funny. Probably funnier in New York and Washington and Birmingham than it is in Paris, Berlin, and Hollywood.
Posted by: growler || 02/14/2003 03:33 pm || Comments || Link || [336077 views] Top|| File under:
Kosovars to move towards independence?
Relax citizens, it's Pravda.
Serb military contingent on Kosovo border is in full operational readiness. Albanian terrorists are preparing invasion of South Serbia, Serb officials state. These days, tension was redoubled in the province. UN mission representatives to Kosovo, as usual, possess no information and know nothing about the terrorist intentions.


They sure have the UN pegged.


Belgrade however, raised the alarm. The Serb leadership called the UN mission head to Kosovo, Michael Steiner, and NATO military command in the province to taking urgent measures to prevent the attack on South Serb provinces.


This would be suicidal for the Kosovars.


Prime Minister Zoran Jinjic added Serb force structures in turn "will not tolerate terrorist actions." Jinjic says the terrorist threat originates from Kosovo, though he does not exclude the offensive is also planned by Albanian extremists from Macedonia.


Macedonia being another separated part of the motherland and a convenient whipping-boy for the Serbs.


Now, while the world attention is focused on the coming war with Iraq (nobody questions this possibility), Kosovar Albanians can easily carry out an operation to "strengthen their links" to terrorist and criminal elements in the south of the republic.


I'm guessing the Serbs and Russians have big bugs up their butts about the Albanians. But maybe it's just me.


Moreover, not long ago, a third of deputies of Kosovar parliament overfilled with radical Albanian parties, spoke in support of "the province independence from Serbia." Final decision however was postponed. Though, now the parliament could again return to the question. "Independence initiative" was supported by Kosovar Prime Minister Bajram Rexhepi and his government, however Rexhepi says it is too early to speak about the definitive status of the province. The Serb bloc representatives to Kosovar parliament decided to leave the sitting hall as a protest, if Albanian deputies offer for discussion so-called "Independence Declaration of Kosovo." Serb say all these initiatives are possible because of the Steiner "conciliatory position."


Apparently the Serbs are tired of Mr. Steiner and NATO blocking the national sport of Serbia -- beating up Albanians.


P.S. According to Radio Jugoslavija, the police chief in Medvedj, South Serbia, Zoran Andjelic said at night February 11 to 12, 33 powerful explosions had been registered on Kosovo border. The explosions were supposedly produced on the territory of Kosovska Kamenica community, where, according to Serb special services, a group of militants is being trained.


Militants for who?
Posted by: Steve White || 02/14/2003 09:11 am || Comments || Link || [336073 views] Top|| File under:
Fifth Column
Stars unite in war protest
Yes, Believe it or not. The Brits beautiful people check in..

13 February 2003

Stars from the worlds of music, stage and screen have declared their opposition to a war on Iraq.
Actress Joanna Lumley, composer Andrew Lloyd Webber and singer Elton John are among dozens of celebrities joining a protest organised by architect Lord Rogers.
He will publish names of more than 150 supporters in a newspaper advertisement tomorrow, alongside the statement: "Why Iraq? Why now? The facts do not justify war. Join us in saying no."
The petition - the most significant so far against military action against Iraq - could attract even more protesters to Saturday's anti-war rally in Hyde Park.


A chance to rub shoulders with the stars? Count me in!


Organisers estimate the number of people attending the Stop the War demonstration could reach "the high hundreds of thousands" -a sharp rise on the 500,000 predicted last week.
Although wary of such predictions, the Metropolitan police is preparing contingency plans including roadblocks and shutting railway stations outside London if crowds coming into the capital approach danger levels.
Officers will monitor the situation, via closed-circuit television cameras, from Scotland Yard and restrict or speed up the flow of marchers at key points to ensure safety.
Actors signing the petition include Dame Judi Dench, Dustin Hoffman, Jeremy Irons, Jonathan Pryce, Emma Thompson and Sir Ian McKellen. Singers Damon Albarn, Jarvis Cocker, Sir Bob Geldof and Sting are backing the campaign along with artists Tracey Emin and Damien Hirst. Other supporters include comedian Harry Enfield, TV presenter Mariella Frostrup, authors Nick Hornby and Jeanette Winterson, theatre directors Nicholas Hytner and Richard Eyre, and Chelsea footballer Graeme Le Saux. Signatory Mike Leigh, director of Secrets And Lies and Topsy Turvy, said: "I am totally opposed to this lunacy, which will undoubtedly escalate into unimaginable disaster."


Topsy Turvy is opposed to "this lunacy". I am impressed.


And Kazuo Ishiguro, author of Remains Of The Day, said: "We should go to war only when convinced it's the last, least evil option. We've been offered only vague, alarmist hypotheses. Saddam must be disarmed but it's absurd to claim all other options have been exhausted."


Maybe he'll just.....go away.


The march is expected to attract many people who have never attended a political demonstration before, including many from Middle England.


I cut the rest of it, which was mostly logistical stuff. Could any of our British friends Let us know who some of thes people are?




Posted by: tu3031 || 02/14/2003 02:49 pm || Comments || Link || [336087 views] Top|| File under:
Great White North
Authorities detain 2 men at Canadian border
Two men with Pakistani passports were detained at the Canadian border Friday after leaving the United States with what authorities said might be bomb-making materials. Cpl. Michele Paradis of the Royal Canadian Mounted Police said the two walked separately into Canada across the Rainbow Bridge from Niagara Falls, N.Y. They were being questioned by a U.S-Canadian border enforcement team. "I know they have a detention and they've been doing testing of materials that may be bomb-making materials or capable of producing a bomb," said U.S. customs inspector Steve Loffredo. A Hamilton, Ontario, TV station, CHCH, reported border officials seized a bag containing materials including a white powder and wire cutters.


More likely dopers or decoys...
Posted by: Fred Pruitt || 02/14/2003 04:13 pm || Comments || Link || [336078 views] Top|| File under:
India-Pakistan
Schoolbooks teach Children to hate
Site needs registration..
Muslims alone have the right to rule the world and are allowed to kill infidels that stand in the way of Islam. This is the message being taught to schoolchildren through textbooks used in the network of institutions run by Jamaat ud-Daawa, according to a research report on Hate Speech complied by the Liberal Forum Pakistan.

Democracy, Freedom, and Peace in Textbooks: Campaign against Hate Speech reports that books published by the Lashkar-e-Taiba (the first incarnation of ud-Daawa) immerse young children in a culture that glorifies violence and hate. For example, the Urdu textbook employed to teach children the alphabet uses Bandooq (gun) as an example of a word that starts with the alphabet Bai, Talwar (sword) and Tank for Tai, Jahaz (fighter plane) for Jeem, Khanjar (dagger) for Khai, Rocket for Rai, and Tayyara (fighter plan again) for To-ay.

"Infidels are cowards by nature," claims the Urdu textbook used in the second grade (for seven-year-olds). "When a holy warrior attacks them, they scream with terror and fear." Mujahideen are glorified as the alpha male on a mission from God. They are the superheroes that kill Hindus, fashion all sorts of gadgets from found material, and make the infidel world cower in fear.

Art and music are forbidden so instead of handicrafts, children are asked to purchase plastic guns and trained to shoot at balloons. Games on the playground include playing guerrilla and ambushing infidel convoys. Poems relay stories of young boys that wage jihad. In Brave Child, ten-year-old Gul Rehman kills hundreds of Russians in Afghanistan. Probably fictitious letters from jihadis killed in battle strewn across textbooks. "If I am killed in battle celebrate," reads a letter from one Abdul Nasir to his mother and sister which can be found in the seventh grade textbook. "Make sure you conceal your body and never wear perfume."

India is presented as Pakistan's sworn enemy and Saudi Arabia as its best friend.


And I wonder who is paying for these books


Kashmir is presented as Pakistani territory forcibly snatched by Hindus and Pakistan as a country created only for Muslims. Children are instructed to "mercilessly beat up" non-Muslims. "Every student should become a holy warrior," the second grade textbook states. "We should all be willing to lay down our lives for the great nuclear power that is Pakistan."
Posted by: Paul || 02/14/2003 09:15 am || Comments || Link || [336081 views] Top|| File under:
Iraq
Activities In Incirlik Base Continue
Under permission of the parliament, necessary renovation, development and construction works have been continuing at military bases and ports. Sources told the A.A correspondent on Thursday that all flights had been called off at Incirlik Air Base near Yuregir town of southern province of Adana since Wednesday morning. Working machines have started operating in the base.


Closed the base for new construction, most likely extra ramps, aircraft parking pads, warehouses, etc.


Last week, the parliament allowed deployment of U.S. technical and military personnel in Turkey for three months for renovation, development and construction of bases and ports.


They are supposed to vote next week on allowing US troops to use bases in Turkey to attack Iraq. Hope they remember how the European NATO members treated their request for support.
Posted by: Steve || 02/14/2003 01:28 pm || Comments || Link || [336079 views] Top|| File under:
Aziz refuses to answer Israeli journalists' questions
on Fox News just now Tariq Aziz refused to answer questions from the Israeli media at a live Rome "press conference" regarding Iraq's possession of missiles exceeding UN- sanctioned limits. The refusal resulted in catcalls and whistles and walkout of some of the media. As Drudge say: "developing..."
Posted by: Frank G || 02/14/2003 12:59 pm || Comments || Link || [336077 views] Top|| File under:
Mark your calendar
Some might call it hubris, but military confidence levels in the Bush administration could not be higher. Pakistan's new prime minister, Zafarullah Khan Jamali, has been angling for an official visit to Washington. The State Department consulted the White House and came back with a suitable date -- March 28. The news provoked deep concern in Islamabad. "That means our very important visit will be overshadowed by the war against Iraq," the Pakistanis protested. Not at all, replied Washington. The war will be over by then.


Snicker
Posted by: Anonymous || 02/14/2003 09:59 am || Comments || Link || [336079 views] Top|| File under:
Frenchies want Arab League support at UN...
Paris is seeking Arab League support for the Franco-German proposals to extend the UN arms inspections in Iraq, France's ambassador to Lebanon said yesterday as US Defense Secretary Donald Rumsfeld refused to rule out the US use of nuclear weapons in the possible war with Iraq. "We have asked the minister to take note of the joint statement and, as far as possible, to take it up in the name of the Arab League, to draw from it or support it," Philippe Lecourtier said after talks with Lebanese Foreign Minister Mahmoud Hammoud, whose country is the current League president. "This statement called for the continuation of inspections, a strengthening of the inspection process and, of course, requiring greater Iraqi cooperation with the UN inspectors."


If they'd done that in the first place, the entire crisis would have been defused and we wouldn't be hollering now, would we?


The ambassador said the aim was "to give every chance for peace and disarmament, and to go to the end with the logic of 1441", the UN Security Council resolution setting the terms of Iraq's disarmament. Prime Minister Jean-Pierre Raffarin said there were signs of increased cooperation from Baghdad and that this strengthened the case for giving the experts more time.
Doesn't that make the Arab League feel special? I'm sure their support will be full and unqualified. Well, full, anyway.
Posted by: Fred Pruitt || 02/14/2003 04:33 pm || Comments || Link || [336083 views] Top|| File under:
Sen. Levin Reveals Link Between CIA and Saddam - Scrappleface
Satire Alert!
2003-02-13) -- U.S. Senator Carl Levin, D-MI, today announced that the government of Iraq is conspiring with the U.S. Central Intelligence Agency (CIA) to frustrate the efforts of United Nations weapons inspectors.

"All this time we thought Saddam was in league with Bin Laden," the Senator said, "but in fact he's in cahoots with [CIA Director] George Tenet."

"They both know where the weapons are," he said. "And neither one will reveal the locations. I also have it on good authority that Tenet and Hussein have never been seen together in public."

"Here's my theory," the Michigan Democrat continued. "The whole thing is a big scam. Saddam and Tenet whip up this false crisis. As long as neither Saddam, nor Tenet, reveal the locations of the WMD, we go to war. The Iraqi soldiers drop their weapons and raise their undies on sticks to surrender. Meanwhile, Tenet gets one of Saddam's body-doubles snuffed. The U.S. trots out the corpse for public display. The people of Iraq sing 'Ding, dong the dictator's dead!' And Saddam is set up with a nice little ranch home near Wilkes-Barre, Pa, and a job at Krispy-Kreme."

Posted by: Frank G || 02/14/2003 09:53 am || Comments || Link || [336079 views] Top|| File under:
An Iraqi Doctor speaks out.
This via His Highness Emperor Misha I. From Al Guardian no less. I've added bolding for emphasis.
I write this to protest against all those people who oppose the war against Saddam Hussein, or as they call it, the "war against Iraq". I am an Iraqi doctor, I worked in the Iraqi army for six years during Iraq-Iran war and four months during Gulf war. All my family still live in Iraq. I am an Arab Sunni, not Kurdish or Shia. I am an ordinary Iraqi not involved with the Iraqi opposition outside Iraq.


Good enough credentials for me.


I am so frustrated by the appalling views of most of the British people, media and politicians.


You aren't alone, my friend.


I want to say to all these people who are against the possible war, that if you think by doing so you are serving the interests of Iraqi people or saving them, you are not. You are effectively saving Saddam.

You are depriving the Iraqi people of probably their last real chance get rid of him and to get out of this dark era in their history. My family and almost all Iraqi families will feel hurt and anger when Saddam's media shows on the TV, with great happiness, parts of Saturday's demonstration in London. STRONG>But where were you when thousands of Iraqi people were killed by Saddam's forces at the end of the Gulf war to crush the uprising? Only now when the war is to reach Saddam has everybody become so concerned about the human life in Iraq.

Where were you while Saddam has been killing thousands of Iraqis since the early 70s? And where are you are now, given that every week he executes people through the "court of revolution", a summary secret court run by the secret security office. Most of its sentences are executions which Saddam himself signs.

I could argue one by one against your reasons for opposing this war. But just ask yourselves why, out of about 500,000 Iraqis in Britain, you will not find even 1,000 of them participating tomorrow? Your anti-war campaign has become mass hysteria and you are no longer able to see things properly.

Locum consultant neurologist, London


I could comment on this writing being A REAL doctor, who happens to specialise in diseases of the BRAIN, but the subtlety of said comments would be lost on those who would qualify as his patients...
Posted by: Ptah || 02/14/2003 09:32 am || Comments || Link || [336077 views] Top|| File under:
Saddam Bans Import, Production of WMD
Iraqi President Saddam Hussein complied with a key U.N. arms demand on Friday by decreeing a ban on importing or making weapons of mass destruction or materials used in them. "Individuals and companies in private and mixed sectors are banned from importing and producing chemical, biological and nuclear weapons," the presidential decree read. It said materials used in producing them were also banned. Saddam ordered his ministers to take all necessary measures to implement the decree and "punish those who don't adhere to it." The Iraqi parliament was meeting shortly to approve the legislation.

Iraq had already succumbed over the past eight days to two other key demands by the inspectors -- private interviews with Iraqi scientists and U-2 surveillance flights. The Iraqi News Agency (INA) earlier said Saddam had chaired a meeting of top officials to say the country had no biological, chemical or nuclear arms -- but would fight anyone who attacked. "Those meeting...wanted to assure those whom it may concern in our great people, nation and humanity that Iraq is free of the so-called weapons of mass destruction, nuclear, chemical and biological," INA said.

Hours before the top U.N. arms inspectors give a report to the U.N. Security Council that could influence the chance or timing of any war, Saddam also reiterated that Iraq was free of any such weapons, a claim the United States rejects. The decree is at best least a symbolic gesture by the Iraqi president to meet one of the demands that chief weapons inspectors Hans Blix and Mohamed ElBaradei made when they visited Baghdad in mid-January. "They are totally confident that this cover (banned weapons) is over and the aggressors can't use it as a pretext or an excuse in front of the Security Council to make it a cover for aggression," INA said. "If the aggressors attack after this... the Iraqi people and armed forces will fight them in a spirit of holy struggle that would please friends and infuriates the enemy."
Posted by: Murat || 02/14/2003 04:32 pm || Comments || Link || [336079 views] Top|| File under:
The rats are jumping ship...
It's from Debka.... so it could be right.... could be wrong.... interesting nevertheless...
Adib Shaaban, the right hand of Saddam Hussein's powerful son Uday, has defected. DEBKA-Net-Weekly reports exclusively that this key member of Saddam Hussein's administration, who was charged with his son's most sensitive missions, traveled to Jeddah at the beginning of this week, saying he needed to put through some gold transactions ahead of the war.


uh... I'm just going to run to the bank guys.... be right back...


From Jeddah, he flew to Beirut and
 disappeared. US intelligence sources report that Shaaban never really went to Beirut. He made his way under cover to Damascus Monday and was picked up by an unmarked plane for an unknown destination. As Uday's closest aide, he also managed a chain of official publications, including the authoritative Babel, and was in on the Saddam regime's deepest secrets. Uday commands the secret army known as Saddam's Fedayeen, the backbone of Baghdad's defenses and custodian of the weapons of mass destruction that were not smuggled out to Lebanon. Uday is also the chief of the ruling Baath Party's covert service. Shaaban must therefore be a veritable treasury of Saddam Hussein's secrets. In American hands, Uday's chef de bureau would be even more valuable than the proverbial smoking gun.
Posted by: ----------<<<<-- || 02/14/2003 04:32 pm || Comments || Link || [336069 views] Top|| File under:
US, Britian pushing for UN votes
The US and Britain would fail to secure a majority for a United Nations resolution authorising war against Iraq if the vote was to be held today, according to a Guardian survey of security council members. Only four countries - Britain, the US, Bulgaria and Spain - would vote in favour. The remainder of the 15-member council would either vote against or abstain.


There aren't going to be any abstentions, since such a vote carries all the risk of a 'no' without any of the supposed benefits.


Nine votes are required to secure a resolution. Success also requires that none of the five permanent members - the US, Britain, France, Russia or China - exercises its veto. The US and Britain expressed confidence yesterday that they can turn the security council around through intensive lobbying at the UN headquarters in New York. But over the last week the anti-war mood in the security council has hardened. The Russian president, Vladimir Putin, threatened to use his veto. He told the French press: "If it is necessary, we will use our veto, but I do not think it is helpful to get into debate about this at the moment."

The negotiations will begin in earnest next week after the countries digest the latest report by the UN chief weapons inspector, Hans Blix, and the International Atomic Energy Agency head, Mohammed El Baradei, to the security council today. The tempo will pick up next week. The US and Britain want the vote on the resolution by the end of February. Mr Blix is due to report back to the security council again on March 1 and war could follow within days. Britain is taking the lead in drafting the second resolution. It could go for a simple resolution that would say Iraq is in material breach and authorise war but, since that is unlikely to win much support, Britain is now looking at a more complex resolution. The draft now taking shape would set a deadline, possibly as short as 48 or 72 hours, for Iraq to comply. Built into that resolution would be an implicit assumption that military action would follow. "The second resolution would light the fuse," a security council source said yesterday. It would be a short fuse, one that "only positive action by Iraq could stamp out".

A third resolution has been ruled out. The US and Britain intend pushing ahead even if it looks as if France, Russia or China was to exercise its veto. The US and Britain will settle for a majority of nine, saying that this was sufficient to provide a moral mandate, even if one country was to use its veto to block a second resolution and UN-sanctioned action.


The French would dearly love to have the Russians & Chinese with them on this; an isolated veto will have even more serious reprecussions for them.


The US appears to have accepted it will have to settle for a simple majority. The US deputy secretary of state, Richard Armitage, told the BBC that the US would be satisfied if it could gain the minimum nine security council votes needed to secure a resolution .


That might give Tony Blair enough cover.


When the last resolution on Iraq was tabled in November, it was unanimous. The British government now regards Germany as beyond the pale: "They are deaf dumb and blind to all argument." Germany and Syria are being bracketed as votes against, even in a fortnight's time. But all others are up for grabs, in spite of their public pronouncements.

To secure the nine necessary votes, the US will have to work on the wavering middle ground of Guinea, Mexico, Chile, Pakistan, Angola and Cameroon. The Chilean position is strongly against a resolution authorising force. Chile's President Ricardo Lagos has made a point of saying that avoiding war, not disarming Iraq, should be the priority. In telephone conversations with President Bush, Lagos has reiterated the Chilean position that inspectors need more time. Chile is also insisting that the UN should take the final decision.


Er, Mr. Lagos, remember that free trade agreement you want?


In Mexico domestic public opinion is overwhelmingly distrustful of the US and opposed to war, but neither the government, nor the population, can forget that their superpower neighbour is the destination of 80% of national exports.


Have they noticed that sudden drop in sales of French wine?


Pakistan occupies the central ground; as a Muslim country, it will not participate in an attack on fellow Muslims so it says it will not provide troops, but it could be persuaded to join the "yes" vote.


Let's hope so, it will provide lots of spittle from Waziristan, and thus more material for Fred :-)


Angola, which would abstain if a vote were held today, may eventually come round. American oil companies are by far its biggest investors and America its biggest bilateral donor. Guinea is also wavering, but diplomats say that the annual aid package it receives from America will sway its vote in the direction of the US.


There's two.


Cameroon has so far given no hint of its policy on Iraq. It would probably fall into line behind the pro-war lobbies at the 11th hour.


There's another.


The Chinese president, Jiang Zemin, told the French president, Jacques Chirac, that inspections should be continued. But Beijing is still unlikely to defy Washington with whom it wishes to build better relations.


If anyone abstains, it will be the Chinese.


France could be crucial. Mr Chirac has taken a seemingly entrenched position and the British government is no longer confident that he can be swayed.


France votes 'no' regardless.


The US and Britain had also been confident that Russia could come round. But the Russians were yesterday dismissive of the news that Iraq had illegally tested missiles beyond their permitted range, calling it "a technical matter".


Technical or not, Vlad understands the consequences of a 'no.'
Posted by: Steve White || 02/14/2003 09:23 am || Comments || Link || [336076 views] Top|| File under:
Blixie to report to UN today
The US and Britain will next week begin a push for a UN security council resolution authorising war against Iraq after the chief weapons inspector, Hans Blix, delivers his report today on the frustrating hunt for weapons of mass destruction. A UN source said Mr Blix would produce "a mixed bag" at the UN headquarters in New York, giving Iraq plus points for access and for addressing some of the complaints he raised last month, but also stressing that serious problems remain.


A mixed bag will be enough for the French to vote 'non'.


The US and Britain will jump on the negatives and begin circulating a draft second resolution next week. They aim to speed up the march to war, with a resolution in place by the end of February. A UN security council source said yesterday that the resolution could contain a deadline, possibly as short as 48 or 72 hours for full Iraqi compliance. That could mean war by early March. The source said the resolution "would light the fuse".

Mr Blix will tell the security council that he continues to have concern over certain vital areas:
Overflights by U-2 spyplanes. Although Iraq has agreed to his request at the weekend to allow overflights, it set out in a letter to Mr Blix demands that it be given advance notice of such flights. Mr Blix will reject this.


Actually I think advance notice of, say, 30 minutes would be entertaining. The U-2s could then photograph a veritable Keystone Kops of stuff being hidden at the last minute.

Interviews in private with Iraqi scientists. Mr Blix will welcome this concession but complain that there have not been enough interviews and that these have not been open enough. Scientists have been taking tape-recorders into the interviews with them.


"Please don't shoot me. Listen to the tape! Listen to the tape!"

He will confirm the verdict of ballistic specialists that there is a prima facie case of breach against Iraq for testing the Samoud-2 missiles beyond the permitted 150km range. But his view is that firing them an extra 33km is not significant, despite Tony Blair insisting yesterday that it was.
Iraq has handed over new documents in relation to the banned weapons that it claims it has already destroyed but Mr Blix will say these still fall far short of what is needed.
The security council is badly divided and the US and British governments will face a difficult task in trying to secure a majority for the second resolution and prevent France, Russia and China exercising their vetoes.


Russians? Might be on board at the last minute. Chinese? Who can tell. French? They're voting 'no' all the way.


Many of the doves on the security council will argue that Mr Blix's report shows a need for more time for inspections. Mr Blix will almost certainly be asked to report back to the security council, probably on March 1, but that could turn out to be his last report unless there is a change in attitude by the Iraq government.


When's the full moon again?


Despite repeated pledges from Baghdad to encourage Iraqi scientists and technicians to come forward for unchaperoned interviews with experts, the UN considers none of the encounters so far to have been truly private. That assessment discredits signs of compromise by Iraq over the interviews, especially when a scientist agreed after weeks of delay to meet the UN without a government chaperone on February 6. It has also caused frustration within the UN, where officials are aware that unless they show progress the inspections could be abandoned, and Iraq could be at war. "We don't have time to play politics with them. We are already at a very critical juncture," one UN official said. "Unless they fully cooperate with the inspectors in all areas, including private interviews, they might as well be digging their own graves."


By George I think he's got it.


Since last Thursday, eight scientists have come forward to meet UN experts at various Baghdad hotels. But five of the chemical and biological experts insisted on taping the encounters, prompting the UN to cancel the interviews. The other three, who were nuclear experts, had come forward at Iraq's suggestion.


I'm sure they were well prepared.


UN officials say the Iraqis' insistence on taping the interviews - and keeping a copy of the tapes - has deepened their suspicions that the scientists have been coached before their appearances, and that the recordings might be used as a form of intimidation. The enduring row over interviews with scientists threatens to eclipse other efforts by Iraq to demonstrate the "change of heart" demanded at the weekend by Mr Blix on his visit to Baghdad.


There is no change of heart, Blixie. There's just been a (slight) change in tactics.


One such sign of Iraq's greater willingness to cooperate with the UN experts has been scheduled for today. Two hours before Mr Blix appears before the security council, the Iraqi parliament is to meet to discuss legislation banning weapons of mass destruction.


Any guess as to the final vote?


Although Iraq's national assembly amounts to little more than a rubber stamp for the diktats of Saddam Hussein, the session has symbolic value for the UN, which has been demanding the enactment of such a law for more than 10 years.


So the UN has been demanding the enactment of a pointless law by a rubber-stamp assembly. And it only took them 10 years!
Posted by: Steve White || 02/14/2003 09:26 am || Comments || Link || [336082 views] Top|| File under:
More military plans
Here's another set of 'war plans' disclosed publicly, just for Saddam.
Under new US war plans, thousands of helicopter-borne troops and paratroopers would be flown deep into Iraq to seize oilfields, dams and banned weapons, and advance as far as Baghdad on the first day of the fighting, Pentagon officials and defence analysts said yesterday. President George Bush met his top field commander, General Tommy Franks, yesterday to review plans quite unlike those used in the last Gulf war. That began with weeks of aerial bombardment, but the US suspicion that Saddam Hussein will try to wreck his country rather than surrender, dictates that ground troops would be involved in the fighting on the same day as the air force or even before. "I think the targets will be aimed at decapitation," one US defence official said in a briefing. "You want to take away all his capabilities to respond with any WMD [weapons of mass destruction]. You don't want him to blow his dams, set fire to oilfields, or fire Scud missiles at neighbouring countries. You also want to put him immediately in a box in Baghdad and Tikrit."


As ex-Washington quarterback Joe Thiesmann would say, this official is a genius, just like Norman Einstein. Brilliant analysis.


The US currently has more than 130,000 troops in the Gulf, including some special forces already inside Iraq preparing airfields and communications. There will be six aircraft carriers including the Royal Navy's Ark Royal and 500 US air force planes in the region by the end of this month. Starting this week, 3,000 soldiers a day are being flown to the area on chartered civilian planes to ratchet up the pressure on Baghdad. Yet, despite the urgency of US pressure on the security council to give immediate backing for military action, it could be up to a month before some of the units and equipment central to the new strategy arrive in the Gulf.


Depends on the tee times.


The 101st Airborne Division and a paratrooper brigade from the 82nd Airborne Division, will secure oilfields or dams, but they were only just leaving their barracks yesterday. The 82nd Airborne is a light force and can fly its equipment into war, so it can be in position (probably in Turkey and Jordan) in a matter of days. However, the 18,000-strong 101st Airborne, the biggest air mobile force in the world on D-day, has sent its trademark helicopters by ship. Yesterday, as President Bush gave departing troops and sailors a morale-boosting send-off, the Apache gunships, the Black Hawks and Chinook helicopters were still on the dockside, encased in plastic. Navy officials said it would take three days to load the equipment on to ferries, which would take another three weeks to reach Kuwait and a further 28 hours to unload. It would take another few days to ensure they were in good working order. "The 101st are exactly what you want if you want to put a force deep inside Iraq, and hit all those targets," Daniel Gouré, a Pentagon consultant, said. "It may be we're looking at the middle of March before we're ready."

However, mid March would coincide with a full moon, a further complication. US combat troops would prefer to launch their first attack on a dark night, which could necessitate a further delay.

Pentagon officials insist that they are capable of launching an overwhelming attack at any time from now, arguing it is not essential that the 101st Airborne be used on the first day of the war. They point out that the division-sized 1st Marine Expeditionary Force, much of which came ashore in Kuwait yesterday, has its own helicopters fully capable of night attacks.


See Saddam, we got options, all sorts of options. Those helicopters wrapped in plastic? Mebbe they'll show up early, mebbe they won't.


There are also aviation units attached to the heavy infantry divisions which will attack from Kuwait, and the two special operations taskforces now operating in northern Iraq, mostly in Kurdish areas, have their own helicopters. The chairman of the US joint chiefs of staff, General Richard Myers, confirmed the presence of special forces in Iraq last week. Geoff Hoon, the British defence secretary, on Wednesday denied that the SAS had also crossed the border.

However, given the threat of drastic countermeasures by Baghdad, defence officials and most analysts said the US would prefer to start the war with the maximum possible force on the first day, to overwhelm the Saddam regime, rather than to try a "rolling start" to the conflict. "We tried the incremental use of force in Kosovo, but we found it just stiffened Serb resistance," said a US official. "I don't think there's much talk of a rolling start any more, unless Saddam mounts pre-emptive action."

Many pieces thave yet to fall into place in the US plans before that full-strength force, of about 200,000 troops - including more than 40,000 British troops - is ready. The USS Kitty Hawk aircraft carrier has just left the Philippines sea and will take another 10 days to reach the Gulf. The tanks of the 1st Infantry and 1st Armoured Divisions must be taken by rail to Turkey, whose parliament will only vote on whether significant numbers of US troops may enter country next Tuesday. Mr Gouré said the pace of deployment had been slower than expected because of the reluctance of Iraq's neighbours to become involved. That explained why Washington has pressurised the UN to give it backing.


We'll pressurise them more if they don't.


"Pushing the UN gives you more flexibility. You have slow-moving countries holding up deployments because they're waiting for a definitive statement from the UN, so you need to get over that to get into place," Mr Gouré said.
Posted by: Steve White || 02/14/2003 09:31 am || Comments || Link || [336077 views] Top|| File under:
Southeast Asia
Commies kill Laguna police chief
Barely two weeks after they liquidated a policeman in Cavite, suspected members of the Sparrow Unit, the hit squad of the communist New People's Army, struck anew yesterday — Valentine's Day — and gunned down the chief of police of Cabuyao, Laguna in Bgy. Lumil, Silang, Cavite. Region 4 police director Chief Supt. Enrique Galang Jr. identified the victim as Supt. Eriverto Paglinawan, 45, Cabuyao police chief. Paglinawan was the second police officer to be liquidated by the NPA in Cavite in two weeks.


As if the PI doesn't have enough problems with MILF and Abu Sayyaf...
Posted by: Fred Pruitt || 02/14/2003 04:49 pm || Comments || Link || [336077 views] Top|| File under:
'Questionable' envoys under RP surveillance
THE government has put under surveillance all diplomats believed to be collaborating with terrorists, an offshoot of the expulsion of an Iraqi attaché monitored to be maintaining contacts with communist and Muslim insurgents. Foreign Undersecretary Lauro Baja said the country's security agencies would not distinguish between Western and Arab diplomats.


I don't imagine there will be that many Finns involved with them. Soddies, on the other hand...


All envoys suspected of being inconsistent with their functions as foreign diplomats will be placed under surveillance, Baja said, noting that that national security is always prioritized over relations with foreign governments. Worries over the activities of foreign diplomats were triggered by intelligence reports that Iraqi embassy second secretary Husham Z. Hussein was contacted by an Abu Sayyaf leader over the blast in Malagutay, Zam­boanga that killed an American soldier last year.


Clumsy. Very clumsy...
Posted by: Fred Pruitt || 02/14/2003 04:45 pm || Comments || Link || [336077 views] Top|| File under:
MILF rebels put up last stand in Buliok
Moro Islamic Liberation Front guerrillas and members of a kidnapping gang cornered by government troops in a marshy area in North Cotabato are putting up a stiff fight. As of yesterday afternoon, fighting was reported to be heavy in Buliok, where the MILF rebels and members of the Pentagon gang have been encircled by Army soldiers. Buliok, which lies on the edge of the Liguasan Marsh, is one of the remaining MILF strongholds under assault by government forces with orders to flush out criminal elements being harbored by the MILF. Other MILF lairs in Kabasalan, Rajamuda and Pikit have been overrun by government troops.


About damned time, too...


The military has thrown about 3,000 troops in the operation in North Cotabato where they face an estimated 1,000 rebels and gang members. Armed Forces spokesman Col. Essel Soriano said troops from the 40th Infantry Battalion were locked in fierce battle with the MILF and Pentagon in Buliok. "The resistance is still heavy (in Buliok) and that made the troops in the ground take some time in getting the entire area," Soriano said in a press briefing in Camp Aguinaldo. He added that once reinforcements arrive, the military could take Buliok anytime today.


Get 'em there, then. Don't go counting chickens before the eggs are laid...


A military source said Liguasan Marsh hides an MILF "war factory." Citing intelligence reports, the source told The Manila Times most of MILF's wea­pons were manufactured inside Ligua­san Marsh, which he described as a "very dangerous area that has been infested by all sorts of criminal elements since time immemorial." Arab-looking men were also seen in Liguasan, the source said, raising the suspicion that the MILF has been receiving assistance from foreign terrorist organizations. The MILF has repeatedly denied any links with foreign organizations.
Nothing outside the ummah, anyway.
Posted by: Fred Pruitt || 02/14/2003 04:41 pm || Comments || Link || [336075 views] Top|| File under:
Terror Networks
Binny sez he'll croak as a martyr in new tape
A British-based Islamic news agency said Thursday it has a new audio recording of Osama Bin Laden in which he predicts he will die as "a martyr" this year in an attack against his enemies.


"All us good Muslims should. Uhh... You go first."


The al-Ansaar news agency said that the 53-minute tape was allegedly recorded this month and acquired from a seller who advertised over the Internet.


Y'know, I should probably advertise the nekkid pictures of him I have on e-Bay. I could use the big dollars. Y'see, Binny and Madonna and Michael Jackson and this circus midget... Uh. Never mind. You'll have to bid.


Imran Khan, who runs the Birmingham-based agency al-Ansaar, said he translated the tape, describing it as poetic with several verses from the Quran. "In this final year I hurl myself and my steed with my soul at the enemy. Indeed on my demise I will become a martyr," the al-Qaeda leader purportedly says. "I pray my demise isn't on a coffin bearing green mantles. I wish my demise to be in the eagle's belly."


"Y'see, I've actually been dead for the past year and a half, but all these Islamonutz can't admit it. But it's gettin' pretty hard to keep up the pretense, since if they publish a picture of me it, like, 'Night of the Not-Living Dead,' if y'know what I mean. Who's gonna pay any attention to a smear of carbon? So several of my body parts are bragged up to be on the way out in a blaze of glory and then somebody else can take over. I don't really care who it is, 'cuz I'm dead and in Paradise. It's a lot hotter here in Paradise than I thought it would be, but me and ol' Heinrich Himmler have a lotta laffs together..."


Khan said experts contacted by al-Ansaar believed the "eagle" referred to the US and the quote revealed bin Laden's wish to end his life in a final act of terrorism.
Posted by: Fred Pruitt || 02/14/2003 03:28 pm || Comments || Link || [336100 views] Top|| File under:
Home Front
First Person Report: Food Protest Against The French
I was just at a certain fast food organization ( the company has a scottish surname, has a clown for a mascot, something abuot 'billions served' and so on - I dont want to attract attention to the working class manager fellow who did this)

He had taped over the word "fries" with the word "chips" on the overhead menu. When I got to the front of the line, I asked him why, He said " As long as the English are behind us and the French are blocking us, They're chips!"

The line behind me erupted in applause. Everyone then ordered "Chips" with their meals.



Eat that "Murat".....
Posted by: Frank Martin || 02/14/2003 06:31 pm || Comments || Link || [336079 views] Top|| File under:
Korea
Kim apologizes for payments to North Korea
South Korean President Kim Dae-jung offered a public apology Friday for allegations that he bought a landmark inter-Korean summit in 2000 with cash payments to impoverished North Korea. In a nationally televised address, Kim said he was aware of illegal payments to North Korea just ahead of the summit in June 2000, but allowed the money to be paid to the North for bribes in "national interest and reconciliation."


"Hey, it's only money, and money well spent, as you can see..."


"I have caused great concerns to the people with the recent secret North Korea aid controversy. I am extremely sorry and I am personally pained by it," Kim lamented.


"Since I'm not political toast, I can say that, can't I?"
Posted by: Fred Pruitt || 02/14/2003 03:58 pm || Comments || Link || [336075 views] Top|| File under:
International
Russia bans three Islamonut groups...
Russia on Friday banned the Pakistan-based Lashkar-e-Taiba and two other militant groups from operating in the Russian Federation. The decision by the Supreme Court came on a plea from the state prosecutor to ban the group, as also the Jamayat-Islami and Hizbul-e-Tahri.
I.e., Hizb ut-Tahrir — see the article below on their squeal of Islamic anguish. Don't know which Jamaat this is; possibly it's the Azerbaijani Jamaat, or it could be any one of probably dozens of others.
Under the verdict, based on country's new anti-terrorist law, the assets of these organisations would be seized and their bank accounts closed.


Sounds good...


India has blamed the Lashkar-e-Taiba for the December 13, 2001 attack on the Indian Parliament in which nine security personnel were killed. The state prosecutor, officials said, had provided a list of 15 terrorist organisations, primarily of foreign origin, to the Supreme Court and urged it to ban their activities on Russian territory. The Federal Security Service of Russia, the successor to the KGB, had provided the state prosecutor with evidence of the activities of these organisations. Russia has already banned organisations like al-Qaeda, the Taliban and terrorist outfits based in Pakistan, Yemen and Chechnya.


There are just so many of them, it's hard to remember to ban each and every one of them and take all their money.


Officials said Pakistani nationals have been deported from Russia on several occasions for "activities that run counter to Russian national interests". In the past, many Pakistanis have been arrested for spreading religious extremism, particularly in Muslim-dominated Russian republics like Bashkotstan and Tatarstan.


Areas Pakistan also considers within its "sphere of influence."
Posted by: Fred Pruitt || 02/14/2003 03:11 pm || Comments || Link || [336078 views] Top|| File under:
Korea
National seminar on Kim Jong Il's great revolutionary exploits held
Pyongyang, February 13 (KCNA) -- A national seminar on Kim Jong Il's great immortal revolutionary feats took place at the People's Palace of Culture on Feb. 12. Present there were Kye Ung Thae, Secretary of the C.C., the Workers' Party of Korea, Kwak Pom Gi, Vice-Premier of the Cabinet, Kang Nung Su, Minister of Culture, and Choe Chil Nam, editor-in-chief of Rodong Sinmun, Thae Hyong Chol, president of the Academy of Social Sciences, and other officials concerned.
Presented there were the treatises on the great immortal revolutionary exploits Kim Jong Il performed last year under the titles "the peerlessly great man who laid a firm foundation for bringing about a turn in the building of a powerful nation" and "the lodestar of national reunification speeding up on his initiative the implementation of the June 15 Joint Declaration in the idea of national independence and with the might of the army-based policy."
O Kil Bang, first vice-president of Kim Il Sung University, prof. and dr. Cha Kyong Il, president of Kim Il Sung Political University, and O Ki Sok, chief secretary of the Jongphyong County Committee, South Hamgyong Province of the WPK, and other speakers said the greatness of Kim Jong Il was clearly proved once again through his immortal feats he performed last year with his outstanding leadership ability and tireless and devoted efforts despite the complicated international situation.
Recalling that he laid a firm foundation to bring about a turn in the building of a powerful nation, increased the country's military power strong enough to defeat any force under the banner of the army-based policy and successfully achieved the single-hearted unity of the army and the people, they noted this was part of the immortal feats performed by him last year.
His revolutionary activities last year firmly convinced the army and the people of Korea of the fact that as long as they are under his experienced and seasoned leadership they can break through any ordeals and surely build a powerful nation in the near future, they stressed.


I think the jist of this is that Kim Jong Il has performed many great revolutionary and immortal feats. They should just rename KCNA "Kim Jong Il's Tiger Beat Magazine".
Posted by: tu3031 || 02/14/2003 11:51 am || Comments || Link || [336077 views] Top|| File under:
Home Front
WHO'S WATCHING WHOM? Is WATP Weblog Being Monitored by US Gov't?
Sadly, today's entry is *NOT* satire, a put-on, or joke...

[ WHO'S WATCHING WHOM? ]

= Is 'The World According to Pete' web log being monitored by the U.S. government? =

"Every dedicated artist is attempting to create something that has a life apart from the creator, and which could even put him in danger. So artists engage in the ultimate blasphemy, the literal creation of Life. Impossible? In the magickal universe, anything is possible."
- William S. Burroughs, a truly patriotic American & currently deceased author.

Having 'Sitemeter' on one's web log is a wonderful thing, in that you can see who's reading your "blog". While you can't find out who is logging in by individual email account, their Internet Service Provider (ISP) is noted. So, for instance, I know that besides the usual assortment of general ISPs, a large number of my readership comes from universities.

Also, in recent weeks, a number of media-types have checked in - including staffers from the offices of such publications as 'Philadelphia Inquirer', 'FHM', and 'Playboy'.

More ominous, perhaps, are the visits in the last few days by representatives of the federal U.S. "guvmint."

Witness the following 'Sitemeter' login entries (all times MST)...
On FEB. 11, 2003

ISP / TIME / IP-ADDRESS
=== ==== ==========

fed.us / 8:43am / IP Address: 166.5.55#

then...

fed.us / 9:19am / IP Address: 166.5.55#

Originating Time Zone (of both): "The time zone of this visitor was not recorded."

On FEB. 13, 2003

faa.gov / 1:45pm / IP Address: 204.108.8

Originating TZ: Central Time Zone
In all three cases, the Entry Page accessed on my web log was not the main page. It was the 12/01-12/31/02 archive page, the top story on which is the infamous "X-Mas Terrorist Attack" article. For those not familiar with that story, in short it was a series of faux news articles detailing an "alleged" terrorist attack, by an aircraft, aimed at the Golden Gate Bridge on late Christmas Eve. The morning after the aircraft, "tentatively identified as a single-engine Cessna", is shot down by "two F-14 fighter jets", San Francisco residents discover "brightly papered packages floating in the bay" and "the burnt and blackened carcasses of several small deer or antelope on shore." In other words, in its anti-terrorist zeal, the U.S. military blows Santa Claus out of the sky.

The wheels of big government turn slowly, however, so it is only now that the story is being investigated. Perhaps it is merely part of the U.S. government's "monitoring of possible terrorist activity" nationwide, and it is casting a rather wide net. While I haven't read *all* the provisions of the US Patriot Act, I don't believe that the writing of satire falls under its definition of "terrorism." But then, I haven't read the document in its entirety. I really should do that, considering.

Whatever happens happens, but I don't relish the possibility of federal agents knocking on my door, wanting to come in. It's not so much because I'm against them trampling all over my free speech rights in the process - that would pretty much be a given - but just because my place is a mess. The dirty dishes in the sink. The clothes on the floor. The nuclear bomb hidden under the bed. You get the idea. As I said previously, I believe this may be a case of "general monitoring of possible terrorist activity" run amok. However, if I *should* vanish, you just might assume I've gone to 'summer camp' a little early this year. From what I understand, such camps are wildly popular with Afghanistani tourists right now.

So, am I a terrorist? No, not in the traditional sense. But I might be considered, by some, a "Poetic Terrorist." By way of explanation of that term, I quote 'Salon Apocalypse: Secret Theater' by Hakim Bey:
"As long as no Stalin breathes down our necks, why not make some art in the service of... an insurrection?

...We might now contemplate aesthetic actions which possess some of the resonance of terrorism aimed at the destruction of abstractions rather than people, at liberation rather than power, pleasure rather than profit, joy rather than fear. 'Poetic Terrorism'.

...a totally non-violent way of fighting - a war without murder, 'the sword of life' rather than death.

A conspiracy of artists, anonymous as any mad bombers, but aimed toward an act of gratuitous generosity rather than violence. Or rather, aimed at a present moment of aesthetic shock in the service of realization and liberation.

Art tells gorgeous lies that come true."
If, by wild coincidence, my particular "gorgeous lie" should come true, and some aircraft does make a beeline toward the Golden Gate Bridge (an actual plane, not a flying sleigh pulled by eight tiny reindeer), I could very well be in deep shit.

Personally, I feel very strongly that all REAL terrorists should be brought down. After all, I love America too. However, my fear is that, with the government's often unquestioned and occasional heavy-handed tactics as of late, our free and open society will be brought down as well. I'm concerned because, after all, I love America too.

Some reading this may think I'm making "much ado about nothing." I might even agree with that assessment. Maybe I'm being a wee bit paranoid here. But, as some old paranoid guy once said - just before 'They' killed him - "that doesn't mean they aren't out to get me." Ha, ha.

Think of this brief report as a "pre-emptive strike." Just so there's no confusion about my use of the phrase "pre-emptive strike", agents Mulder and Scully, I'm speaking figuratively. I realize the evidence presented is circumstantial at best. But I share it with you, dear reader, because one can't be too careful these days. I know that to be true, because my government says it is true.

More on this story *if* it develops. Heck, maybe it's all just a "big misunderstanding." Or, as Dorothy would put it, "Lions and tigers and bears. Oh, my!"
Perma-link to above article:

http://worldofpete.blogspot.com/2003_02_01_worldofpete_archive.html#89085959

Perma-link to referenced "X-Mas Terrorist Attack" article:

http://worldofpete.blogspot.com/2002_12_01_worldofpete_archive.html#86512787
Posted by: Anonymous || 02/14/2003 04:33 pm || Comments || Link || [336094 views] Top|| File under:
Middle East
Yasser sez he'll appoint a Prime Minister
I'll believe this when it happens.
Yasser Arafat agreed to appoint a trusted lackey prime minister to take over the day-to-day Palestinian leadership in a letter to Tony Blair, a diplomatic source said yesterday. Mr Arafat has been under huge pressure from the United States to appoint a prime minister – and the letter, sent to Mr Blair before his talks with George Bush in Washington last month, was apparently intended to be passed on to President Bush. Both the US and Israeli governments are refusing to speak to Mr Arafat. The idea of a Palestinian prime minister was floated as a way of getting round Israel's refusal to deal with Mr Arafat, and President Bush's call for Mr Arafat to be replaced as Palestinian leader. The idea is that Mr Arafat will be "kicked out upstairs" to a parasitic symbolic role as Palestinian dictator leader with a prime minister taking over the day-to-day running of what is left of the Palestinian Authority (PA), and negotiations with the Israelis.


He can run what's left of the PA and still keep a day job at the mortar factory.


The news came against the backdrop of a new round of talks between Israeli and Palestinian officials. The appointment of a prime minister is one of the provisions in the "roadmap", a peace plan drawn up by what has become known as the Middle East "quartet" – the US, Russia, the EU and the United Nations. "The letter said, for the first time, that Arafat accepts the roadmap without reservations, and he accepts all the steps outlined in the roadmap, including that he appoint a prime minister," an anonymous Palestinian official was quoted as saying yesterday.


He'll honor the roadmap just as well as he honored the Oslo accord.


Mr Arafat may have felt pressured into accepting a prime minister. The US and Israeli governments have been succeeding in trying to marginalise him and his popularity among Palestinians is at a low ebb. Many Palestinians say the only reason they support him as Palestinian leader is because Mr Bush called for him to be replaced. They say it's up to them to choose their leader, not President Bush.


Not that they're actually capable of doing something remotely resembling a democratic process.


Since the Israeli elections last month, there has been renewed talk of the Israeli army forcibly expelling Mr Arafat from the Occupied Territories. His expulsion was discussed often last year – Mr Sharon was said to favour it, and Binyamin Netanyahu, the Foreign Minister, was a vocal supporter.


On the other hand, keeping him in Ramallah keeps him exactly where they can find him, and lets them see who he talks to, and who he meets.


The "roadmap" calls for the recognition of a Palestinian state as part of a peace deal, and calls for an end to the violence and Palestinian reform as steps along the way. Both the Palestinians and Israelis have expressed reservations. Ariel Sharon was recently quoted as dismissing the plan and the Israeli government has emphasised that it is committed to President Bush's speech calling for a "two-state solution", rather than the "roadmap". But Mr Sharon, whose personal enmity towards Mr Arafat is well known, and who has insisted there can be no new peace negotiations until Mr Arafat is replaced as Palestinian leader, did say last month that he would settle for now for Mr Arafat remaining in a symbolic role with a prime minister running the PA. But this plan has its problems. Firstly, Mr Arafat still holds enormous power in the PA and a prime minister could be seen as his puppet.


You don't say!


Secondly, there is no obvious candidate for the job. The Israeli newspaper Yedioth Ahronoth reported yesterday that the US is pushing for Salam Fayyad, the new Palestinian Finance Minister, to become prime minister.


"Please don't kill me!"


Mr Fayyad won praise from international diplomats for his efforts to reform the Palestinian economy and rein in corruption. He is regarded as talented and honest. But it is not clear whether he would have sufficient support among Palestinians or a power base within the PA. Nor is it clear he would want the job.


"Whew! They didn't kill me today!"
Posted by: Steve White || 02/14/2003 09:35 am || Comments || Link || [336096 views] Top|| File under:
Who's in the News
37
[untagged]
Bookmark
E-Mail Me
The Classics
The O Club
Rantburg Store
The Bloids
The Never-ending Story
Thugburg
Gulf War I
The Way We Were
Bio
Merry-Go-Blog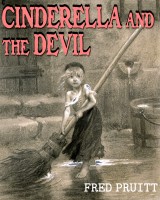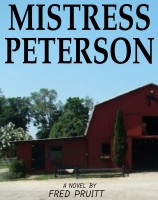 On Sale now!


A multi-volume chronology and reference guide set detailing three years of the Mexican Drug War between 2010 and 2012.

Rantburg.com and borderlandbeat.com correspondent and author Chris Covert presents his first non-fiction work detailing the drug and gang related violence in Mexico.

Chris gives us Mexican press dispatches of drug and gang war violence over three years, presented in a multi volume set intended to chronicle the death, violence and mayhem which has dominated Mexico for six years.
Click here for more information


Meet the Mods
In no particular order...


Steve White
Seafarious
tu3031
badanov
sherry
ryuge
GolfBravoUSMC
Bright Pebbles
trailing wife
Gloria
Fred
Besoeker
Glenmore
Frank G
3dc
Skidmark



Better than the average link...



Rantburg was assembled from recycled algorithms in the United States of America. No trees were destroyed in the production of this weblog. We did hurt some, though. Sorry.
44.212.96.86

Help keep the Burg running! Paypal: