Afghanistan
Taliban Al-Hamza Brigade carried out Kabul assault says message
(AKI) - The Taliban's al-Hamza Brigades carried out the deadly attacks in the capital Kabul on Wednesday that killed 28 people and injured scores, claimed messages posted to various jihadist websites and signed by the Taliban.

"Sixteen mujahadeen martyrs from the al-Hamza Brigades executed the Kabul operation on the orders of (Taliban leader) Mullah Omar," said the message.

Eight attackers died in the coordinated assault against government ministries in central Kabul, in which they used Kalishnikov rifles, grenades and explosive vests.

Twenty others were killed in the attack, which came on the eve of a visit by US special envoy for Afghanistan and Pakistan, Richard Holbrooke. A further 52 people were injured. The Taliban claimed the assault shortly after it began.

"The attack was conducted in revenge for those prisoners who died at the hands of the Crusaders and their servants in Pul-i-Charkhi prison during the last Eid Festival of Islamic Sacrifice," the purported Taliban message said.

Most Taliban prisoners are held in the US-run Pul-i-Charkhi jail outside Kabul. The jail gained notoriety for its treatment of prisoners as long ago as during the Soviet occupation of Afghanistan (1979-1989).

The message claimed that a Taliban member named Mullah Musa Kalim had lead the squad of suicide attackers. It described how several of the militants detonated their explosive belts at the justice ministry's correction department, managing to target several generals from the Afghan army.

The message also described the assault on the justice ministry in which militants claimed to have killed dozens of policemen and ministry workers during a three-hour siege. Four of the militants were 'martyred' during the siege, the message claimed.

The message claimed in total eight militants died in the Kabul assault and eight survived. It claimed 100 policemen and ministry employees were killed and over 15 injured.

The tactics used by the Taliban militants who carried out the assault bore similarities to those used in last November's deadly attacks on the Indian city of Mumbai, according to Afghan intelligence officials.

Indian officials have blamed Pakistan-based militant group Lashkar-e-Toiba for the Mumbai attacks.
Posted by: Fred || 02/13/2009 00:00 || Comments || Link || E-Mail|| [6472 views] Top|| File under: Taliban
Haqqani's kid behind Kabul attacks
(AKI) - By Syed Saleem Shahzad - Pro-Taliban warlord Sirajuddin Haqqani was behind the daring suicide and gun assault on the Afghan capital, Kabul on Wednesday, top Taliban sources told Adnkronos International (AKI). Pakistani and Arab groups were also behind the attacks, the sources said.

After a deadly attack on the Serena Hotel in Kabul in January 2008, Haqqani tried to copy the Laskhar-e-Toiba style Mumbai attacks with an assault on Afghan ministries that killed 28 people and injured many others, the sources claimed.

Sirajuddin, the son of legendary Afghan war hero, Jalaluddin Haqqani, who fought the Soviet occupation in the 1980s, has taken over his father's network and is known in Taliban circles as Kalifah (or successor).

Originally from the Afghan province of Khost, Sirajuddin is believed to be operating from Pakistani tribal area of North Waziristan on the Afghan border.

He has recently expanded his network in the Afghan provinces of Khost, Paktia, Paktika and Ghazni, and established his network in the Afghan province of Kandahar.

Sirajuddin is known to have contacts within the Pakistan and Arab militant networks and and draws on their expertise for various terror attacks. NATO forces have placed a 200,000 dollar bounty on him.

Last year CIA predator drones carried out multiple attacks in North Waziristan in a bid to kill Haqqani and his elderly father Jalaluddin. Both survived the attacks but the women and the children belonging to the family of Jalaluddin Haqqani were killed and his religious school was completely destroyed.

Sirajuddin Haqqani runs an independent network of militants but like his father pledges his allegiance to Taliban leader Mullah Omar and is part of the Taliban's command structure.

Earlier on Thursday, the Taliban's al-Hamza Brigades were thought to have carried out the deadly attacks in the capital Kabul - according to messages posted to various jihadist websites and reportedly signed by the Taliban.

"Sixteen mujahadeen martyrs from the al-Hamza Brigades executed the Kabul operation on the orders of (Taliban leader) Mullah Omar," said the message.

Eight attackers died in the coordinated assault against government ministries in central Kabul, in which they used Kalishnikov rifles, grenades and explosive vests.

Twenty others were killed in the attack, which came on the eve of a visit by US special envoy for Afghanistan and Pakistan, Richard Holbrooke.

Six people died in the bomb and gun attack on the Serena Hotel in January 2008. The hotel was hosting a Norwegian delegation at the time.
Posted by: Fred || 02/13/2009 00:00 || Comments || Link || E-Mail|| [6467 views] Top|| File under: Taliban
Africa Horn
Al Qaeda figure calls for attacks on new Somali govt
An al Qaeda leader, in a video released on Islamist websites on Friday, urged Somali militants to step up attacks against Somalia's new moderate government, which he dismissed as U.S.-backed.

"Aim your arrows towards them..., direct your battles against them and intensify your campaign against them," Abu Yahya al-Libi said on the video. He called for a jihad, or holy war, against the new government of Sheikh Sharif Ahmed, a moderate Islamist who was elected late last month as president. "Prepare to fight against the campaign of conspiracies illustrated by the recent farcical presidential election ..., which America -- the world leader of infidels -- was the first to welcome," Libi said.
Posted by: ryuge || 02/13/2009 09:34 || Comments || Link || E-Mail|| [6486 views] Top|| File under:
Naval force seizes nine pirates in Gulf of Aden
A multinational naval force seized nine suspected pirates in the Gulf of Aden on Thursday after receiving a distress call from an Indian merchant vessel, the U.S. Navy said.

"The guided missile cruiser USS Vella Gulf intercepted and apprehended nine suspected pirates today in the Gulf of Aden," the U.S. Fifth Fleet said in a statement.

An Indian ship, Premedivya, had sent out a call to all ships in the area, reporting it had come under attack by a small skiff and that suspected pirates were attempting to climb on board, it added.

First anti-piracy attacks
After inspecting the skiff of the suspected pirates, teams from Vella Gulf and the guided missile destroyer USS Mahan found weapons and a rocket propelled grenade launcher, the statement said.

The task force has now detained 16 pirate suspects in two days--its first such actions against those behind a spate of ship hijacks that has raked in millions of dollars in ransom payments and driven up insurance costs.

On Wednesday the U.S. Navy said it had arrested seven suspected pirates in the Gulf of Aden after a Marshall Islands-flagged ship sent a distress call to say pirates had tried to force their way on board.

Pirates attacked more than 130 merchant ships in the Gulf of Aden last year, an increase of more than 200 percent on 2007, according to the International Maritime Bureau which tracks piracy and shipping security issues.

Vella Gulf is part of the new counter-piracy multinational task force, CTF 151, operating in and around the Gulf of Aden, Arabian Sea, Indian Ocean and the Red Sea.

More than 150 suspected pirates were arrested by naval patrols in the Gulf in 2008.

Heavily armed pirates operate high-powered speedboats and sometimes hold ships for weeks before releasing them for large ransoms paid by governments or ship owners.

Somali pirates only days ago freed a Ukrainian ship they had held since September with battle tanks and other weaponry on board after receiving a ransom of more than three million dollars.

The release of the ship and its crew of 20 seamen after 134 days marked the end of one of the longest and most dramatic sea-jackings in recent years.


Posted by: Fred || 02/13/2009 00:00 || Comments || Link || E-Mail|| [6471 views] Top|| File under: Pirates
Home Front: WoT
Army doc, 74, soldiers on toward 3rd tour overseas

FORT BENNING, Ga. (AP) — Dr. John Burson balked when a skeptical Army staffer asked him to undergo a three-day physical exam to make sure he was fit to deploy as a field surgeon to Afghanistan.

"Look, I'm training to run a half-marathon," replied Burson, 74, a retired lieutenant colonel. "You come down and check to see if I can make it."

Burson won the debate and was declared fit for duty. The ear, nose and throat specialist from northwest Georgia wrapped up a weeklong training course this week at Fort Benning before his scheduled deployment Friday for a 90-day rotation with a unit of the 101st Airborne Division.

The first of two stints in Iraq proved unforgettable back in 2005, he said. Burson was among several doctors assigned to keep watch over an imprisoned Saddam Hussein. The fallen dictator, who was three years younger than Burson, told him: "I'm glad they sent me one with gray hair this time."

Several of Burson's uncles and cousins enlisted during World War II, inspiring him to seek an Army officer's commission in the 1950s. But it would be five decades before he went to war. By the time Burson was trained as a young officer, the Korean War was winding down. Years later, after he left active duty to join the Army Reserve, his unit was told to prepare for a tour in Vietnam. But the call never came.

Burson retired from military service in 1985 and thought he'd hung up his uniform for good. Then an e-mail came a few years ago from the Army's surgeon general, who was seeking retired military doctors to volunteer for rotations in Iraq. Burson, then 70, sent a reply asking if he was too old. The answer led to his first war tour.

"He likes to say, 'Where else can a 74-year-old go and have fun?'" said Barbara Burson, his wife of 53 years. "I don't know if I see it as fun, but he enjoys doing it. And anyone would feel good about being able to contribute."

Burson isn't the oldest service member to deploy since the U.S. went to war in Afghanistan and Iraq, but he's certainly atypical. It's not clear how many others in their 70s have volunteered, or who's the oldest, said Wayne Hall, an Army spokesman at the Pentagon. Retired Army Reserve Col. William Bernhard, a Maryland physician, was 75 when he served in Afghanistan in 2006.

Burson keeps a steady exercise regimen, working out four to five times a week lifting weights, playing racquetball and occasionally mountain biking. Burson runs on an elliptical machine at home, which is easier on his knees. He used it to run the 12-mile half-marathon to sway the Army from requiring a new physical exam. Before his first rotation to Iraq four years ago, Burson had to pass a physical exam and the Army fitness test. Soldiers 62 and older have to do 16 push-ups and 26 sit-ups, and run 2 miles in 20 minutes. The youngest recruits must do twice as many push-ups and sit-ups, and run 2 miles in less than 16 minutes.

These days, Burson said, his preparation involves more paperwork than physical training, though he does have to go to the firing range to qualify with a 9mm handgun — the only weapon he'll carry. "I'm not really a very good shot," Burson said. "I could probably do better throwing the pistol at a target."

In Afghanistan, Burson will oversee a medical staff treating about 1,000 soldiers. He'll likely spend much of his time working in a base clinic, but could be called to treat soldiers wounded during combat patrols. When he served in Iraq, it wasn't unusual for him to work through mortar rounds being fired at his base camp. "There's an element of risk," Burson said. "But statistically it's probably not any more hazardous than driving to work."

Lt. Col. Twanda Young said about 400 soldiers, reservists and civilian contractors go through the Fort Benning training center she commands each week, preparing to join units already overseas. Burson isn't the only gray-haired volunteer she's seen — but she said his abilities make his age irrelevant. "He doesn't look 74," Young said. "He's very vibrant. He just wants to soldier like anybody else, which is a testament to his character."

Burson's wife said it's not surprising he wants to keep soldiering. Retiring doesn't seem to be in his blood. Several years ago, she said, Burson planned to retire from his medical practice and turn it over to his partner. When it came time to sign the paperwork, he couldn't bring himself to do it.

Could Afghanistan be her husband's last deployment? "We can't help but hope that," Barbara Burson said. "He doesn't make any promises."
Posted by: tu3031 || 02/13/2009 14:02 || Comments || Link || E-Mail|| [6492 views] Top|| File under:
India-Pakistan
Feinstein BLOWS OPSEC - US drones flown from Pakistani airbase
WASHINGTON, D.C. - A senior U.S. lawmaker said Thursday that unmanned CIA Predator aircraft operating in Pakistan are flown from an airbase inside that country, a revelation likely to embarrass the Pakistani government and complicate its counterterrorism collaboration with the United States.

The disclosure by Sen. Dianne Feinstein (D-Calif.), the chairwoman of the Senate Intelligence Committee, marked the first time a U.S. official had publicly commented on where the Predator aircraft patrolling Pakistan take off and land.

At a hearing, Feinstein expressed surprise at Pakistani opposition to the ongoing campaign of Predator-launched CIA missile strikes against Al Qaeda targets along Pakistan's northwest border.

"As I understand it, these are flown out of a Pakistani base," she said of the planes.

Posted by: Yosemite Sam || 02/13/2009 00:01 || Comments || Link || E-Mail|| [6551 views] Top|| File under:
Five rockets fired at police station in Bannu
Heavy exchange of fire was reported between militants and security forces after militants lodged rocket attacks at Meryan police station in Bannu on Thursday. But no immediate report on causalities was confirmed, sources said. According to sources, five rockets were fired at Meryan police station in Bannu which triggered exchange of fire between militants and security officials, sources added saying, local armed persons also helped security officials fire on militants. Sources told Geo News, police station building received minor damages in the attack.
Posted by: Fred || 02/13/2009 00:00 || Comments || Link || E-Mail|| [6470 views] Top|| File under: TTP
Iraq
Bomb kills at least eight pilgrims in Karbala
A roadside bomb killed eight Iraqi pilgrims and wounded 46 near a revered shrine on Thursday as millions of Shiite pilgrims converged on the central Iraqi holy city for Arbain, one of the most important dates in the Shiite religious calendar, police said.

Police said the blast took place less than 1 km (half a mile) from the Imam Hussein shrine in central Karbala, 80 km (50 miles) southwest of Baghdad, despite intense security. "The explosion came as a result of a small, locally made bomb" in an alley leading to the Imam Hussein shrine, said General Uthman al-Ghanimi, an army commander in Karbala.

Millions of Shiites are travelling to Karbala for Arbain, a ceremony next Monday that marks 40 days after the Ashura anniversary of the killing of Imam Hussein by Sunni caliph Yazid's armies in 680.

The killings came one day after deadly bombings near a Baghdad bus station shattered a relative lull in violence since largely peaceful provincial elections in Iraq on Jan. 31.

The Karbala explosion followed a string of incidents on Wednesday, including one attack that targeted Shiite worshippers in two areas of Baghdad travelling on foot to the holy city.One pilgrim was killed and 14 others wounded, security officials said.

Insurgents have targeted the Shiite shrine city on a number of occasions in the past six years. A blast 11 months ago at the same Karbala shrine left 43 people dead.

On Wednesday, the United Nations mission in Iraq condemned the targeting of pilgrims and incitement of sectarian tensions just as Sunni-Shiite and insurgent violence in Iraq drops to its lowest level since the war.

On April 28 a year earlier, a suicide car bomb attack near the Imam Abbas shrine, a second revered shrine in the city, killed more than 70 people and wounded nearly 160. Two weeks before that, a similar bomb attack close to the Imam Hussein shrine killed 42 people and wounded scores more.
Posted by: Fred || 02/13/2009 00:00 || Comments || Link || E-Mail|| [6463 views] Top|| File under: Islamic State of Iraq
16 wanted persons arrested in Basra
Aswat al-Iraq: Policemen captured 16 persons wanted on "criminal and terrorist" charges in Basra on Thursday, the Basra police media office said. "Basran policemen conducted search raids in different areas of the province, arresting 16 on charges of involvement in criminal and terrorist cases," the office told Aswat al-Iraq news agency. "Three among the 16 persons captured were three smuggling small amounts of kerosene in the area of Abi al-Khaseeb, (20 km) southern Basra," the source added.


Posted by: Fred || 02/13/2009 00:00 || Comments || Link || E-Mail|| [6500 views] Top|| File under: Iraqi Insurgency
Financier of gunmen's families in Mosul captured
Aswat al-Iraq: An Iraqi security force in Mosul arrested on Thursday a leader of al-Qaeda network who was responsible for financing families of gunmen in the province of Ninewa, a security official said.

"A force from the Quick Intervention Crops (QIC)'s 3rd Brigade arrested Ali Salem Ahmed in Dorat al-Yarmuk area, western Mosul, for financing families of gunmen and wanted persons in the province," the source told Aswat al-Iraq news agency. "Four million Iraqi dinars, some papers and seals were seized with Ahmed," he added.

"Salem was arrested just one day after soldiers from the QIC's 3rd Brigade captured the assistant director of the Social Care Department in Ninewa and his son in al-Sokkar neighborhood, northern Mosul, on charges of financing armed groups," he said.
Posted by: Fred || 02/13/2009 00:00 || Comments || Link || E-Mail|| [6465 views] Top|| File under: al-Qaeda in Iraq
Israel-Palestine-Jordan
Two Israeli Druze jailed for spying for Syria
Military censors have permitted Israeli news organizations to reveal on Thursday that two Israeli Druze have been recently convicted of providing military information to Syria.

The two Druze maintained lines of communication with two Syrian army officers, providing him with information during the course of the Second Lebanon War in the summer of 2006.

Nazareth District Court sentenced Yusef Shams to four years in prison and his relative, Ata Farhat, to three years behind bars.

Prosecutors say that the defendants were in contact with the Syrian officers between June 2006 until the time of their arrest in July 2007. Shams and Farhat were well aware that their contacts were with Syrian military officials.

Authorities say Shams and Farhat coordinated their contacts with the officers and communicated messages between them which were sent by the Syrian officers. The convicted spies also carried out a number of tasks assigned to them by the officers.

Yusef Shams is prominent in the exporting of apples from the Israeli-controlled Golan Heights to Syria. During their contacts with the officers, the subject of apple sales to Syria was discussed. In addition, Shams is said to have provided information on IDF activity, including military maneuvers, concentration of forces on the Golan Heights, and details on IDF units which took part in military activity.

Shams and Farhat also provided information on bomb-proofing military posts along the border with Syria, construction activity on army posts on the Golan Heights, and a demonstration by Druze who were said to be opposed to Syrian rule.


Posted by: Fred || 02/13/2009 00:00 || Comments || Link || E-Mail|| [6468 views] Top|| File under: Govt of Syria
Egypt arrests 40 smugglers on border
Egyptian police have arrested 40 suspected smugglers and seized contraband goods in a new crackdown on smuggling along the country's border with the Gaza Strip, an Egyptian security official said Thursday.

The official said hundreds of security forces have been deployed in and around the town of Rafah, located along the sensitive border with the Palestinian Hamas-run coastal area. The goods seized in the latest raids are worth about $1 million, he said but did not elaborate.

The campaign reflects the government's intention to curb border smuggling through Rafah, which has been the main artery for both commodities and weapons to Palestinians in the Gaza Strip, mostly through a maze of underground tunnels along the boundary.

The crackdown started last weekend, said the official, who spoke on condition of anonymity because he wasn't authorized to speak to the press.

The smuggling of weapons and goods - mostly food items - spiked after Hamas seized control of Gaza in 2007, routing their Fatah rivals from the area, and Egypt and Israel imposed an economic blockade on the strip.

Israel destroyed many of the underground tunnels in intense bombing raids during its 22-day offensive on Gaza last month, launched in reprisal for Hamas' rockets targeting southern Israel. However, some tunnels appeared to have been revived after the Israeli offensive ended.

According to the Egyptian official, new checkpoints have also been set up along Rafah's entrances and exits.

He said about 1,000 policemen are patrolling narrow alleys and hillsides near Rafah, and town residents and visitors are subjected to extensive questioning and searches by police.

The official added that the goods seized included food items, television sets, kitchen blenders and other commodities.

Posted by: Fred || 02/13/2009 00:00 || Comments || Link || E-Mail|| [6469 views] Top|| File under: Hamas
IDF strikes Hamas post in south Gaza, after day of mortar fire
Israeli warplanes on late Wednesday night struck a Hamas post in the southern Gaza Strip town of Khan Younis.

An Israel Defense Forces spokesman said that the strike before dawn Thursday came in response to mortar fire Wednesday on the western Negev. There were no reports of casualties in the attack.

"As the sole authority in the Gaza Strip, Hamas bears full responsibility for all terror activities originating within its area of control," the IDF said.

Palestinian militants in the Gaza Strip fired two mortar shells at the western Negev over the course of Wednesday, a day after Israel held general elections, the results of which are likely to influence any future peace deal in the region.

A Qassam rocket fired by Gaza militants exploded late Tuesday evening in an open field near the western Negev city of Sderot, just half an hour before the polls were to close.

Also Tuesday night, someone opened fire on a car with Israeli license plates near the settlement of Beit El in the West Bank. No injuries were reported in the incident.

Security personnel who examined the scene of the shooting found 17 bullet shells on the ground.

Approximately 40 Qassam rockets, mortar shells, and Grad missiles have been fired at Israel since a shaky cease-fire with Hamas took effect over two weeks ago, according to the Israel Defense Forces
Posted by: Fred || 02/13/2009 00:00 || Comments || Link || E-Mail|| [6494 views] Top|| File under: Hamas
Syria-Lebanon-Iran
Three sentenced to death for Iran bombing
An Iranian court sentences three men to death for bombing a mosque in the southern city of Shiraz and killing a number of people.

Iranian Judiciary spokesman Ali-Reza Jasmshidi said on Thursday that three men among a total of 15 people arrested as part of the case had been sentenced to death.

Seven of the suspected terrorists have been charged with involvement in the attack, three of whom have confessed to being brainwashed by a Western terrorist cell.

The bombing, one of Iran's most fatal terrorist acts, claimed the lives of 14 people and injured almost 208 others in April 12, 2008.

Iran says the attack had been carried out by individuals who were trained and financed by Israeli, US and British spy agencies.

Jamshidi earlier warned that the Islamic Republic might press charges against the United States, Britain and Israel over their involvement in the bombing.

Posted by: Fred || 02/13/2009 00:00 || Comments || Link || E-Mail|| [6468 views] Top|| File under: Govt of Iran
Who's in the News
49
[untagged]
4
Hamas
2
Govt of Syria
2
Lashkar e-Taiba
2
al-Qaeda
2
Pirates
2
Taliban
2
TTP
1
Iraqi Insurgency
1
Islamic State of Iraq
1
Palestinian Authority
1
Hezbollah
1
al-Qaeda in Pakistan
1
Govt of Iran
1
Govt of Pakistan
1
Govt of Sudan
1
al-Qaeda in Iraq
Bookmark
E-Mail Me
The Classics
The O Club
Rantburg Store
The Bloids
The Never-ending Story
Thugburg
Gulf War I
The Way We Were
Bio
Merry-Go-Blog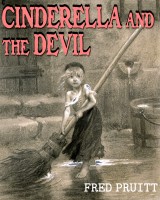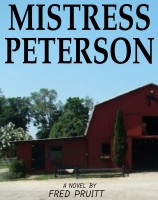 On Sale now!


A multi-volume chronology and reference guide set detailing three years of the Mexican Drug War between 2010 and 2012.

Rantburg.com and borderlandbeat.com correspondent and author Chris Covert presents his first non-fiction work detailing the drug and gang related violence in Mexico.

Chris gives us Mexican press dispatches of drug and gang war violence over three years, presented in a multi volume set intended to chronicle the death, violence and mayhem which has dominated Mexico for six years.
Click here for more information


Meet the Mods
In no particular order...


Steve White
Seafarious
Pappy
lotp
Scooter McGruder
john frum
tu3031
badanov
sherry
ryuge
GolfBravoUSMC
Bright Pebbles
trailing wife
Gloria
Fred
Besoeker
Glenmore
Frank G
3dc
Skidmark
Alaska Paul



Better than the average link...



Rantburg was assembled from recycled algorithms in the United States of America. No trees were destroyed in the production of this weblog. We did hurt some, though. Sorry.
3.235.173.74

Help keep the Burg running! Paypal: