Afghanistan
Afghans seize 700 bombs
Afghan police seized about 700 homemade bombs, hidden in orange crates, being smuggled into Afghanistan from Pakistan on Sunday, the government said. A range of wires and fuses was also found among the improvised explosive devices, discovered in the Kunar province on the border with Pakistan, the interior ministry said. One person was arrested, a ministry spokesman said.
Posted by: Fred || 02/13/2006 00:00 || Comments || Link || E-Mail|| [336089 views] Top|| File under:
Caucasus/Russia/Central Asia
Caucasus Corpse Count
A militant attack on interior troops in Ingushetia, a Russian republic in the North Caucasus neighboring Chechnya, killed one and injured four, the local interior ministry said Sunday. According to the ministry, the attack occurred at 19:45 p.m. Moscow time (16:45 p.m. GMT) on February 11 in the village of Troitskaya in the Sunzhensky district in western Ingushetia. Two unidentified persons opened automatic fire on interior troops returning to their base. By retaliation fire, one of the militants was killed. The second militant was wounded but managed to escape. Measures are underway to find the attacker.
ALSO:
At least 10 gunmen and three police officers died after Russian forces stormed a house in the south of the country near Chechnya following a daylong standoff against heavily-armed fighters, officials said. "Ten gunmen were killed," a spokesman for the local interior ministry in Stavropol region said. "Three police officers from the region were killed and six others were injured during the operation," the official said.
Posted by: Dan Darling || 02/13/2006 03:31 || Comments || Link || E-Mail|| [336066 views] Top|| File under:
Terrorist training camp destroyed in Chechnya
A well-equipped camp of an illegal armed group has been destroyed in the mountains of Chechnya in a police sweep operation, in which one militant was killed, Chechen Interior Minster Ruslan Alkhanov told Interfax on Sunday.

"The dugout was discovered by Itum-Kala police in a forest outside the village of Zumso. Police forces were sent to the area early on Sunday, where they destroyed the base, killing one militant, presumably a member of the Tarkhan Gaziyev group," the interior minister said.

Two Kalashnikov assault rifles, eleven magazines, maps of dugouts and caches in the Itum-Kala district, blasting operations instructions, 2,000 cartridges, eleven grenades, detonators, 13 rounds for shoulder- held grenade launchers and eight explosive pellets were discovered at the scene.

The dugout had reserves of fresh water, food, firewood and foreign- made camouflage uniforms, and may have been used as a command post, which can be judged from the large number of telephones and notebooks discovered in it, Alkhanov said.

Ten rounds for shoulder-fired grenade launchers, four mortar mines and a large amount of ammunition were found near the village of Eshilkhatoi in the neighboring Vedeno district.

Two militants were arrested in targeted sweep operations in Grozny and in the Achkhoi-Martan district, Alkhanov said.
Posted by: Dan Darling || 02/13/2006 03:30 || Comments || Link || E-Mail|| [336068 views] Top|| File under:
8 bodies found following Tukuy-Mekteb shootout
The bodies of eight rather than of 12 killed gunmen were found at the place of a battle against a gang, destroyed on Friday in the village of Tukuy-Mekteb, Stavropol Territory, Tass learnt on Sunday these latest data at the Stavropol territorial police department. It is supposed that another three or five bodies of gunmen can be found after clearing the debris of three burnt-down houses in Tukuy-Mektebe, wherefrom gunmen conducted heavy firing. Seven Stavropol police officers died while wiping out the gang in Tukuy-Mektebe, and another five were wounded. Police found a walkie-talkie, eight submachineguns, two machineguns, three grenade launchers, a flamethrower, a pistol and great quantities of ammunition at the battlefield.

Shutter guns being native to Bangladesh.

The gunmen, destroyed in Tukuy-Mekteb, had been dispatched to carry out terror acts by a bigger gang, called "Shelkovskaya dzhamaat". It is now in hiding in the Shelkovskaya district of Chechnya. This is confirmed by the investigation of this case which was instituted under articles of the Russian Criminal Code on the assassination of law enforcement officers, criminal acquisition, storing and use of firearms, Tass learnt on Saturday from press secretary of the Stavropol branch of the Federal Security Service Yevgenia Androsova. The village of Tukuy-Mekteb is situated among semi-desert Caspian steppes, in direct proximity to Chechnya and Dagestan. According to the Stavropol security branch, "the Shelkovsyaya dzhamaat" includes people from outlying villages, who secretly had gone to Chechnya in 1996-1999 and had been trained there at Wahhabite camps. They participated in the attack on Dagestan in 1999 as members of the so-called Nogai Battalion.
Posted by: Dan Darling || 02/13/2006 03:28 || Comments || Link || E-Mail|| [336065 views] Top|| File under:
Home Front: Politix
ALGORE's Event Paid for By Bin Laden's Family
The Saudi Arabia seminar that was addressed by former Vice President Al Gore over the weekend in a speech that criticized the U.S. for being too tough on Arabs was sponsored, in part, by Osama bin Laden's family.

On Saturday, the state-run Saudi news outlet Arab News reported that the Jeddah Economic Forum, where Gore spoke, was funded by "Saudi Arabian Airlines, the Saudi Binladin Group, Gulf One Investment Bank, Saudi Basic Industries Corp." and an array of other big companies with ties to the Middle East.

The Saudi BinLadin Group - which is Saudi Arabia's largest construction company - is run by Osama bin Laden's brothers and cousins. Jeddah, the site of the forum attended by Gore, is Osama bin Laden's hometown.

Although family members claim they've disowned bin Laden, his mother told reporters after the 9/11 attacks that she received advanced warning from him that something big was about to happen.
Posted by: Captain America || 02/13/2006 19:44 || Comments || Link || E-Mail|| [336070 views] Top|| File under:
India-Pakistan
Taliban organizing recruiting efforts in Pakistan
Taking a cue from the media-savvy Iraqi insurgency, the Taliban has produced its first fund-raising, recruiting and training VCD shot entirely in Afghanistan. Taliban sources say that over the next few months, Mullah Mohammed Omar's anti-U.S. movement hopes to distribute hundreds of thousands of copies of the hour long VCD throughout Afghanistan, Pakistan and the wealthiest of the gulf states. "We want to motivate people, make them emotional, so they'll join, contribute to and support our growing jihad against the United States and their puppets in Afghanistan," says Zabihullah, a senior Taliban official based along the Afghanistan-Pakistan border.

The VCD, titled "Lions of Islam"—a copy of which was obtained by NEWSWEEK—is thoroughly professional. Shots of silhouetted guerrillas armed with AK-47s and RPG launchers are accompanied by songs in Pashto. Groups of masked fighters in Afghan Army camouflage are shown taking target practice, firing mortars and antiaircraft missiles. Getting the VCDs to their intended audience will be difficult for the Taliban. Because they lack access to industrial VCD manufacturers, supporters currently have to reproduce the VCDs by copying them one by one in small Pakistani video stores. They then have to be smuggled back inside Afghanistan—often inside the jackets of popular Bollywood movies—where, according to one Quetta shop owner who peddles the VCDs, they are sold clandestinely, "just like pornography."
Posted by: Dan Darling || 02/13/2006 03:47 || Comments || Link || E-Mail|| [336068 views] Top|| File under:
Al-Qaeda doctor assassinated
A Pakistani doctor once detained on suspicion of links to al-Qaida has been shot dead, sparking a protest by hundreds of Islamists. Police said that Ahmed Javed Khawaja was walking to his clinic in the eastern city of Lahore when he was hit by two shots fired from a motorcycle ridden by two men on Monday.


A Qaeda-associated doctor, blown away by a cycle of violence. Seems appropriate.

They said that the early morning shooting prompted protests by several hundred Islamists in the eastern part of Lahore who complained about lack of security, police said.


"Youse can't do dat! Only we can do dat!"

Khawaja was arrested in late 2002 on suspicion of having links to al-Qaida. Charges against him were dropped the following year and he was released in June 2003. Khawaja, who was then 65, was detained on suspicion of assisting some of al-Qaida's most wanted members and illegal possession of weapons.


"Dr. Khawaja, we suspect you possess these here rocket launchers."
"Nope. Not mine. Somebody left 'em here."

Among the al-Qaida members he was accused of helping were Yasir al-Jaziri, an Algerian-Moroccan dual national responsible for al-Qaida business, and another figure identified as a close aide to Khalid Shaikh Muhammad, the 11 September mastermind.
Posted by: Dan Darling || 02/13/2006 03:13 || Comments || Link || E-Mail|| [336066 views] Top|| File under:
Pakistanis 'killed in (new) US strike'
Two Pakistani nomad women have been killed after a rocket fired across the border from Afghanistan landed on their tent, Pakistani officials say. Four children were hurt in the attack late on Saturday in North Waziristan.


Also killed were a dozen baby ducks and (gasp!) two fluffy bunnies.

Locals say US-led coalition forces in Afghanistan fired four rockets into Pakistan's tribal area after coming under fire from unknown attackers. A US spokesman confirmed coalition forces had returned fire into Pakistan, but was not aware of casualties.

The incident is the third this year in which civilians have been killed inside Pakistani territory in apparent missile strikes by US-led forces who are hunting al-Qaeda and Taleban suspects in the mountainous border area. In the latest rocket attack, officials say US-led coalition forces fired rockets from the Shankai checkpost in the Afghan province of Khost.

"Two women of a gipsy family were killed and four children were injured when a rocket hit their tent late Saturday," an administration official told the AFP news agency. He said the children were being treated at a hospital in nearby Mirali district. US military spokesman Mike Cody said that a security post on the border in Khost had been attacked from the Pakistani side on Saturday afternoon.

"The coalition forces identified this as coming from the border and co-ordinated with the Pakistan military and fired artillery rounds at the point of origin," he told AFP in Kabul.
Posted by: Anonymoose || 02/13/2006 00:00 || Comments || Link || E-Mail|| [336064 views] Top|| File under:
J-K Police will move Interpol to get Lashkar boss
SRINAGAR, FEBRUARY 12: Taking a cue from the Abu Salem case, the Jammu and Kashmir Police have decided to launch a legal offensive against top Pakistan-based militant leaders, including Lashkar-e-Toiba boss Hafiz Mohammad Saeed, his Kashmir operational chief Salahudin, alias Bilal, and Jaish-e-Mohammad supremo Moulana Masood Azhar.

''We are planning to use all our resources to get Interpol warrants against them,'' a senior police officer told The Indian Express. ''This will make a strong case against them in future and will also limit their movement even within Pakistani territory.''

Sources reveal that the J-K Police has already prepared dossiers on most of the top militant commanders, especially the ideologues who spearhead the violent campaign in Kashmir from across the border. ''We will go step by step to seek international legal sanction against them,'' a senior police officer said. ''This is a very complex and time-consuming process and we are seeking support from the Union Home Ministry and other security agencies and police forces across the country.''

The officer said that most of these leaders travel to the Middle East and especially to Saudi Arabia for the Haj and Umrah. ''Once there is an Interpol warrant against them, India can take the matter up with other governments. We can arrest them and push for their extradition,'' the officer said.

Working to put together a fool-proof case against the militants, J-K Police are currently vexed by the difficulty of locating the real name and address of Pakistani militant commander Salahudin, alias Bilal, alias Hyder Karar, who has been leading the Lashkar's Kashmir operations from the jungles of Bandipore for the last six years. ''We have been trying our level best to get information about him,'' a police officer said. ''His real name and actual address in Pakistan are essential for us to pursue an Interpol warrant. We apprehend that he might escape to Pakistan; if he does so, it will be a problem as his mysterious ways have made him quite well-known in militant circles."
Posted by: john || 02/13/2006 00:00 || Comments || Link || E-Mail|| [336066 views] Top|| File under:
Iraq
Jaafari faces big challenges as PM
Ibrahim al-Jaafari, the soft-spoken Shi'ite doctor who has led Iraq for the past year, won his coalition's nomination for prime minister by a single vote yesterday, setting himself on course to head the country's first full-term government since the fall of Saddam Hussein.

Over a four-year term, Jaafari will be expected to confront the vast challenges Iraq faces -- a crumbling infrastructure and rampant violence -- despite his failure to solve these problems during his time in office as the leader of Iraq's interim government.

The decision represents a setback for some Iraqis and US officials who would have preferred a more secular leader.

The choice of Jaafari came after days of wrangling within the coalition of Shi'ite religious parties that won the largest share of seats in the December parliamentary elections.

The leaders of the United Iraqi Alliance had hoped to resolve the contest between Jaafari and Adil Abdul-Mahdi, a secular economist, by consensus, but ended up deciding the matter by a 64-to-63 vote. The popular and fiercely anti-American cleric Moqtada al-Sadr threw his support behind Jaafari's Dawa Party, tipping the balance against Abdul-Mahdi's Supreme Council for Islamic Revolution in Iraq. Jaafari then garnered the support of enough independent voters to eke out a narrow victory.

Because it will hold 130 seats in parliament -- far more than competing Sunni Arab, Kurdish, and secular blocs -- the Shi'ite alliance is almost assured of having its choice named as prime minister when the newly elected Iraqi parliament formally takes office in two weeks. Under Iraq's system of government, the prime minister is the most powerful public official, with the president serving in a largely symbolic capacity.

Jaafari, 59, an intellectual given to quoting poets and philosophers in his public speeches, appeared to be painfully aware of the burden of leading a country still in chaos nearly three years after a US-led coalition toppled Hussein's dictatorship. The country is torn by rivalries among Shi'ites, Sunni Arabs, and Kurds. Its infrastructure is in tatters after decades of war and neglect. And the leader of the country's most violent insurgent organization, Al Qaeda in Iraq, has sworn to destroy the country's nascent democracy.

''You should console me in this situation," Jaafari told Abdul-Mahdi when the latter congratulated him. ''This is a big burden and a position of difficulties."

None of the problems, least of all the violence, has shown dramatic improvement during Jaafari's year in office.

Some Iraqis complained of the continuing crisis in interviews yesterday, and wondered whether Jaafari was the right leader for the job.

''Everything went from bad to worse," Samer Abllahad, a shopkeeper in Baghdad, said of Jaafari's year as interim prime minister. ''I think the main reason was that he did not have time to make a difference. Maybe in the coming four years, he will be able to make some changes and bring safety to the country."

Jaafari's challenges begin with gaining the acceptance of ethnic and sectarian factions who have quarreled with him since April, when he took over a temporary government charged with writing the constitution and holding parliamentary elections.

Kurdish leaders, who run a largely autonomous region in northern Iraq, have argued with Jaafari over who will control the oil-rich city of Kirkuk. The Sunni Arabs, who once received preferential treatment under Hussein, now complain of abuses at the hands of government security forces dominated by Shi'ite militias. Others worry about Jaafari's close ties to the Islamic theocracy in Iran, where he spent several years in exile.

''I think the alliance has committed a big strategic mistake," said Tariq Hashimi, the secretary general of the Iraqi Islamic Party, a Sunni group. ''Al-Jaafari's name is connected to a government that has won a record for the weakest performance in the country."

He went on to say that Jaafari's ''name is connected to all the human rights abuse scandals in the country."

Jaafari's first order of business is to form a government, a process that could take months. Among the most thorny questions is how many Sunnis will enter the government, particularly the important posts of defense minister and interior minister. Sunni leaders hope to control at least one of the security posts in the hope that they can rein in abuses by the police and Shi'ite militias.

If Jaafari ''chose new ministers of no ethnic motivations and no background of corruption, there will be a chance to cooperate with him," said Saleh Mutlak, the head of one of the Sunni parties. ''Generally, the performance will depend on the cabinet he'd choose, not only on him."

While US officials have expressed a preference for secular leaders in the past, in several official statements they have said they will accept the outcome of elections so long as the leaders are effective.

At the news conference yesterday, Jaafari's opponents in the Shi'ite alliance said they would unite behind their nominee.

''We all stand beside him as one hand to do the job that the alliance, the next government and the parliament are tasked with," Abdul-Mahdi said.

Jaafari, looking ashen-faced behind the podium, said he was wary of taking a job with so many perils. ''The smile on my lips would have been wider if I were excused of this responsibility," he said.
Posted by: Dan Darling || 02/13/2006 03:17 || Comments || Link || E-Mail|| [336066 views] Top|| File under:
Iraq-Bound Marine Leaders Cram on Civics and Economics
Maj. Gen. Richard C. Zilmer is busy these days poring over classified intelligence reports on the insurgency in Iraq's restive Anbar Province.

But as General Zilmer, a 53-year-old veteran of the Persian Gulf war in 1991, prepares to take command this month of 30,000 marines and soldiers in what may be the most dangerous region in Iraq, he is also focusing on some less obvious projects. Those include collecting information on the 10 largest employers in the province, the vast desert area west of Baghdad, trying to figure out how to ensure that local police officers and health workers there are being paid and thinking about the region's business challenges like an entrepreneur.

As new Marine commanders prepare to head to Iraq for a yearlong tour and gird for new battles there with insurgents, they say they must also put greater emphasis on helping the new Iraqi government provide essential city services, create jobs and promote local governmental control.

"Our focus of operations has been along security lines in the past, and they'll remain imperative," said General Zilmer, who as a young officer in the 1980's served in the Marine peacekeeping mission in Beirut. "That said, we think there are other things that also require attention to be successful, including economics and governance. These are all happening at once."

That philosophy fits neatly under the strategy of Lt. Gen. Peter W. Chiarelli of the Army, the new overall commander of daily operations in Iraq, who says the military must not shortchange reconstruction and democratization efforts even while it battles insurgents.

Here at this sprawling base north of San Diego, General Zilmer's 700-member staff from the First Marine Expeditionary Force has been taking that guidance to heart. Last month, General Zilmer sponsored a two-day conference here to develop ideas on how to help speed reconstruction and the growth of civic organizations in Anbar, a contested region about the size of Arkansas that includes Falluja and Ramadi. The 75 participants in the conference included military civil affairs specialists, specialists from the State and Commerce Departments, Iraqi business groups and an array of American private contractors who are working in Iraq. Practical tips, like those General Zilmer is studying, flowed from the meeting. Marines said they met contacts who could help them in Iraq.

"They'll be working in the most dangerous part of Iraq, and will need to have a lot of flexibility on the ground," said Frederick D. Barton, a specialist on reconstruction at the Center for Strategic and International Studies in Washington, who attended the conference.

General Zilmer said an officer might be assigned to Amman, Jordan, to help promote job growth and business development in western Iraq. Marine commanders expressed support for establishing military-civilian provincial reconstruction teams in Anbar similar to those operating in Afghanistan and other parts of Iraq. The Marines express hope that promoting economic gains and political growth in the impoverished region will dissuade Sunnis in Anbar from supporting the insurgency.

"This is all about converting those Iraqis on the fence," said Lt. Gen. John F. Sattler, who oversees all marines in Southwest Asia, including Iraq, from his headquarters here.

But Marine commanders say they face a shrinking window of opportunity. American influence is expected to diminish as Iraq's new government takes control. If Sunnis feel shut out of the political process by Shiite and Kurdish leaders, insurgent attacks are expected to increase, despite a series of operations last summer and fall in the Euphrates River Valley that commanders say disrupted the insurgents' ability to send suicide bombers into Baghdad and other major cities.

The 30,000 marines and soldiers in Anbar have represented about 20 percent of the total American force in Iraq since last April, but they also have suffered about 35 percent of the combat deaths in that period. Homemade bombs remain the No. 1 killer.

"I don't see it decreasing," said Brig. Gen. Robert B. Neller, a veteran of American military missions in Panama, Somalia and Bosnia and General Zilmer's deputy for operations, referring to the number of bombs. "It's clearly the weapon of choice."

To combat the insurgency, the Marines plan to increase the training of Iraqi soldiers, border guards and the police force, whose numbers in the province have grown to about 24,000 from a few thousand a year ago. "Some of them still have a long way to go," General Zilmer said, referring to the recruits.

With growing domestic pressure to reduce the number of American forces in Iraq, General Zilmer will command a staff that is about 500 marines smaller than that of the headquarters he is replacing. He and his deputies have been talking regularly with the departing command under Maj. Gen. Stephen T. Johnson in Anbar since last summer, and they visited Iraq in October.

More than 60 percent of the marines under General Zilmer have previously served in Iraq or Afghanistan. They conducted training exercises in mock Iraqi villages in the nearby Mojave Desert, including tactics to counter roadside bombings. For his headquarters staff, General Zilmer had briefings prepared on Iraqi culture, geography and politics. For now, General Zilmer discounts fears that simmering sectarian strife in Anbar could boil into civil war.

"The challenge," he said, "will be to demonstrate to them that there's some benefit to being a single people, to being an Iraqi people."
Posted by: Pappy || 02/13/2006 00:50 || Comments || Link || E-Mail|| [336073 views] Top|| File under:
Southeast Asia
Detained Sulawesi holy man linked to Top
Indonesian police have detained a Muslim preacher in the restive eastern town of Poso as part of a nationwide hunt for one of Southeast Asia's most wanted Islamic militants, police said on Monday.

Police in the province of Central Sulawesi said authorities detained the preacher because of his suspected links to Malaysian Noordin M.Top, who is accused of playing a key role in a spate of bombings in Indonesia.

"A Muslim religious teacher was detained in Poso last Thursday," Central Sulawesi police spokesman Rais Adam said, without giving details on the preacher's suspected links to Top.

A police official in Jakarta said the man had been detained under the country's anti-terrorism laws.

Top is blamed for helping mastermind a series of bombings in Indonesia, including suicide attacks on three restaurants on the resort island of Bali last October that killed 20 people and attacks in Bali three years earlier that left 202 people dead.

Police said last month that Top, already identified as a senior player in Southeast Asian militant network Jemaah Islamiah, had proclaimed himself leader of a group called Tanzim Qaedat al-Jihad, or Organisation for the Basis of Jihad.

Jemaah Islamiah is considered a regional arm of al Qaeda, and police said the new group might also have an al Qaeda link.
Posted by: Dan Darling || 02/13/2006 03:20 || Comments || Link || E-Mail|| [336069 views] Top|| File under:
Syria-Lebanon-Iran
Iran Postpones Atomic Talks With Russia
In a fresh display of brinksmanship, Iran on Monday postponed talks with Moscow on a plan to enrich its uranium in Russia to allay concerns it is seeking to develop nuclear weapons. Also Monday, diplomats told The Associated Press in Vienna, Austria, that Iran has started small-scale enrichment of uranium. The process is of concern because, depending on the degree of enrichment, the end product can be used for fuel for civilian reactors or nuclear weapons. "Uranium gas has been fed into three machines," one senior diplomat familiar with Iran's nuclear file said on condition of anonymity because he was not authorized to speak on the matter. The talks with Russia were scheduled for Thursday but have been postponed indefinitely because of the "new situation," said presidential spokesman Gholamhossein Elham. The "new situation" is language Iran uses for a decision earlier this month by the International Atomic Energy Agency's to report Iran to the U.N. Security Council because of uncertainty about Tehran's nuclear intentions.
Posted by: ed || 02/13/2006 09:18 || Comments || Link || E-Mail|| [336070 views] Top|| File under:
Who's in the News
91
[untagged]
Bookmark
E-Mail Me
The Classics
The O Club
Rantburg Store
The Bloids
The Never-ending Story
Thugburg
Gulf War I
The Way We Were
Bio
Merry-Go-Blog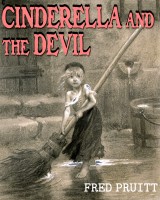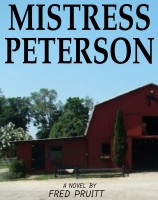 On Sale now!


A multi-volume chronology and reference guide set detailing three years of the Mexican Drug War between 2010 and 2012.

Rantburg.com and borderlandbeat.com correspondent and author Chris Covert presents his first non-fiction work detailing the drug and gang related violence in Mexico.

Chris gives us Mexican press dispatches of drug and gang war violence over three years, presented in a multi volume set intended to chronicle the death, violence and mayhem which has dominated Mexico for six years.
Click here for more information


Meet the Mods
In no particular order...


Steve White
Seafarious
tu3031
badanov
sherry
ryuge
GolfBravoUSMC
Bright Pebbles
trailing wife
Gloria
Fred
Besoeker
Glenmore
Frank G
3dc
Skidmark



Better than the average link...



Rantburg was assembled from recycled algorithms in the United States of America. No trees were destroyed in the production of this weblog. We did hurt some, though. Sorry.
35.172.111.47

Help keep the Burg running! Paypal: