Afghanistan
Elderly bomber kills policeman
AN elderly man, who appeared to have difficulty walking, blew himself up and killed a policeman who was helping him in Afghanistan overnight, a local official said.

The suicide bombing happened outside the offices of the governor of the eastern province of Paktika, a day after 26 people died in multiple Taliban attacks on the capital Kabul.

Police at the entrance to the governor's office were assisting the man, who had trouble walking, when he set off explosives strapped to his body, provincial spokesman Hameedullah Zohak said.

One policeman died and five were wounded, one critically, in the suicide blast, he said.

Mr Zohak blamed the attack on "enemies of Afghanistan", a term used by Afghan authorities to refer to Taliban insurgents who were ousted from power in late 2001 by the US-led invasion.

There was no immediate claim of responsibility for the blast, which was similar to scores of others in Afghanistan.

Separately, a group claiming to be Taliban said that they fired four rockets overnight at a government compound near the western city of Herat.

There were no casualties, officials said.

The growing pace of insurgent attacks has alarmed Afghanistan and its international backers, particularly the United States, which is reviewing its strategy seven years after the invasion.

Posted by: tipper || 02/12/2009 15:31 || Comments || Link || E-Mail|| [10794 views] Top|| File under: Taliban
Attackers contacted Pakistan, says Afghan intelligence chief
Five attackers who targeted the Afghan Justice Ministry building amid a wave of coordinated suicide attacks on Wednesday had contacted Pakistan shortly before being shot dead, the Afghan intelligence chief said. Mobile phones found at the scene showed the attackers had "sent three messages to Pakistan calling for the blessings of their mastermind" as they entered the building, Afghan intelligence chief Amrullah Saleh said. All five attackers were shot dead, the Defence Ministry said. The five attackers were aged between 20 to 25, Saleh said, praising the security forces for thwarting an attack that may have lasted "several hours, several days".
Posted by: Fred || 02/12/2009 00:00 || Comments || Link || E-Mail|| [10794 views] Top|| File under: al-Qaeda
Victim's Relatives Stone Alleged Afghan Killer To Death
Relatives of a provincial council deputy who was gunned down recently in eastern Afghanistan say they have stoned one of the accused killers to death. A second suspect in the same shooting incident was reportedly killed soon after the February 7 slaying of Qazi Khan Malik Baba, a member of the Nangarhar Province Council.

The stoning appears to be the first such execution in Afghanistan since the overthrow of the fundamentalist Taliban regime in 2001. Afghan officials told RFE/RL's Radio Free Afghanistan that they are investigating the incident.

The suspect was apparently stoned to death in the Dara-e Noor district after his capture by Malik Baba's relatives.
Posted by: Fred || 02/12/2009 00:00 || Comments || Link || E-Mail|| [10793 views] Top|| File under: Taliban
Bangladesh
2 criminals killed in firefight
Two criminals were killed in a gunfight between army men and criminals in a remote hilly area in Ruma upazila yesterday evening.

Local sources said on Tuesday night members of armed forces splitting into several groups cordoned Paindu Khal area and started combing operation to hunt the criminals following abduction of an indigenous youth.

While yesterday's operation was going on, the criminals opened fire on one of the army groups who retaliated it that ensued a gunfight in the hilly area, about 2.5-km off Munnam village, in the evening, sources at the security forces said.

Two unidentified criminals were killed and an army man received bullet wounds during the firing, the sources confirmed.

After the gunfight, army men recovered some arms and ammunition include one AK-47 rifle, one G-3 rifle and some ammunition.

An indigenous man told The Daily Star that they heard sounds of several round of gunshots at about 6:00 pm yesterday.

Body of one criminal was recovered but another yet to be recovered because of darkness at night, said the army source adding army men were cordoning the area.
Posted by: Fred || 02/12/2009 00:00 || Comments || Link || E-Mail|| [10795 views] Top|| File under:
Europe
Islamists Fire Rockets, Hurl Bombs at Pro-Israel Crowd in Sweden
Islamists reached new heights of audacity in a face-off with pro-Israel demonstrators in Malmö, Sweden on Sunday, firing rockets and throwing pipe bombs at the pro-Israel group in broad daylight and under police's noses. No one was hurt. The incident was videotaped by Swedish blogger Ted Ekeroth.

Between 400 and 500 people gathered in Stortorget Square for a peaceful pro-Israeli protest.

The police sealed off the entire square and only allowed in the protesters, as well as a smaller group of Islamists, and separated the two groups from each other.

Blogger Ekeroth wrote: "It didn't take long until they started attacking us, this time with homemade pipebombs and fireworks. The homemade bombs were pretty powerful, as I stood not too far away when one of them exploded. According to what I heard, the police managed to arrest the ones that threw the bombs. However, they did not disperse the [A]rab crowd…"

In total, Ekeroth reported, the Islamists threw two pipe bombs, fired two rockets and hurled some glass bottles. The bombs did not reach the pro-Israel protesters but the rockets exploded over their heads.

The largest newspaper in the south, Sydsvenskan, chose to "distort and bend the truth," Ekeroth reported. The news item about the confrontation was headlined "Several arrested during Israel demonstration" and, amazingly, reported that "The expected violence did not occur."
Posted by: tipper || 02/12/2009 10:12 || Comments || Link || E-Mail|| [10793 views] Top|| File under:
India-Pakistan
Pakistan arrests 'main operator' in Mumbai attacks
ISLAMABAD – Pakistan acknowledged for the first time that the Mumbai terrorist attacks were launched from its shores and at least partly plotted on its soil, saying Thursday that it had arrested most of the chief suspects including one described as "the main operator." Interior Ministry chief Rehman Malik said Pakistan has started criminal proceedings against eight suspects — some of them also named by India as the masterminds of the attacks — but he reiterated that authorities needed more evidence from New Delhi to secure convictions.

The revelations suggest Pakistan is serious about punishing those behind the November attacks, which killed 164 people and stirred fear that the nuclear-armed neighbors could slide toward war and that Pakistan might be distracted from its struggle against the Taliban and al-Qaida.

India and the U.S. have pressed Pakistan hard to dismantle Lashkar-e-Taiba, a banned Pakistan-based group fighting Indian rule in the divided Kashmir region that is widely blamed for the Mumbai carnage. Islamabad and New Delhi have fought two out of their three wars since 1947 over the region.

India's Foreign Ministry called Pakistan's announcement "a positive development" and said it would consider Islamabad's request for further information.

Malik said investigators had traced a boat engine used by the attackers to sail from Pakistan to India and busted two hideouts of the suspects near the southern city of Karachi. Other leads pointed to Europe and the United States, and Malik said Pakistan would ask the FBI for help.

"I want to assure the international community, I want to assure all those who have been victims of terrorism that we mean business," Malik said, waving a copy of Pakistan's initial findings at reporters gathered inside his ministry. "We will continue our investigation, but we want tenable evidence from India. We want full cooperation from India so that this kind of ring be smashed."

India says all 10 gunmen — only one of whom was captured alive — were Pakistanis and that their handlers in Pakistan had kept in close touch with them by phone during the three-day assault. New Delhi provided a dossier of evidence to Islamabad, testing Pakistan's insistence that it would do all in its power to punish those responsible — and that it has truly abandoned its past sponsorship of Islamist militants including the Taliban.

In Pakistan's first detailed response, Malik said criminal cases had been opened against eight suspects on charges of "abetting, conspiracy and facilitation" of a terrorist act. He said six of them were in custody, including Zaki-ur-Rehman Lakhvi and Zarrar Shah, both Lashkar-e-Taiba leaders named by India as the masterminds of the attack, and a person who sent an e-mail claiming responsibility for the attacks.

Indian media said at the time that they received an e-mail in the name of the previously unknown Deccan Mujahideen — a name which suggested an Indian rather than Pakistani group was behind the attacks and which now appears to have been a decoy.

Malik said the culprits were "non-state actors," a phrase used by Pakistani authorities to counter allegations that its intelligence agencies had a hand in the attacks. He said the assailants used three boats to travel from Pakistan to Mumbai and detectives had traced an engine recovered from one of the vessels to a shop in the southern Pakistani port city of Karachi. He said the shopkeeper had provided the phone number of the buyer which led to a bank account in the name of Hammad Amin Sadiq.

Malik said authorities had arrested Sadiq and obtained from him information that led them to bust two "hide-outs of the terrorists," one in Karachi and one about two hours drive away. He described Sadiq, a 37-year-old who had been living in Karachi, as "the main operator" but didn't elaborate.

He said the detainees had told of how the group used a spot on the Pakistani coast to practice their sea-borne attack.

To stiffen its case, Pakistan was sending 30 questions to India about the attacks, Malik said. Among the additional details sought are the DNA of the 10 gunmen and information on intercepted phone conversations between the militants and their handlers. He also asked New Delhi to investigate what contacts — and help — the attackers had inside India. The terrorists also used phones with Indian SIM cards, he noted. Their two suspected handlers are still at large.

India's Foreign Ministry said in a statement that the government will consider Islamabad's request. "After that examination, we will share whatever we can with Pakistan," the statement said.

On Thursday, Malik also suggested a wider international dimension to the crime. One suspect, Javed Iqbal, had been "lured" back from Barcelona, Spain, where he had been living, and was now in Pakistani custody. While in Spain, Iqbal had arranged Internet telephone accounts used in the attacks and bills had been paid in Italy, Malik said.

Suspects also used a digital teleconferencing system whose service provider is based in Houston, Texas, while a Thuraya phone was issued in a Middle Eastern country, he said. Other bills were paid by a company in Islamabad and two people have been arrested as a result, Malik said. "It is not only Pakistan, but the system of the other countries has also been used," he said.
Posted by: tu3031 || 02/12/2009 12:38 || Comments || Link || E-Mail|| [10800 views] Top|| File under:
Pakistan Taliban threaten to destroy schools
KHAR, Pakistan - The Pakistani Taliban on Wednesday threatened to destroy all the schools in a region of northwest Pakistan if government troops did not leave the area within three days.

The militants gave Pakistan an ultimatum to end military operations in the tribal area of Bajaur or face a 'massive attack' on the main town of Khar, Tehreek-e-Taliban (TTP) spokesman Maulvi Omar told AFP. 'After three days we will spare no school in Bajaur and attacks on schools will be launched in other tribal districts in the next phase,' Omar said by telephone.

A separate announcement would be made shortly about targeting government buildings, power lines and even hospitals, he added.

Islamic militants in Pakistan's northwestern Swat valley have blown up more than 170 schools in the past two years as part of a violent campaign to enforce their repressive brand of Islamic Sharia law.
Posted by: Steve White || 02/12/2009 00:00 || Comments || Link || E-Mail|| [10794 views] Top|| File under:
Pakistan: Politician among wounded in northwest bombing
(AKI) - A local politician from the Pashtun nationalist Awami National Party was among nine people injured by a bomb that exploded in northwestern Pakistan on Wednesday, police sources told Pakistan's Geo News.

The remote-controlled bomb exploded in North West Frontier Province's capital, Peshawar, wounding NWFP assembly member Alam Zeb Khan and eight others. The bomb had been planted in a motorbike in the area of Momin town. Six people are reportedly in a critical condition. The bomb also damaged Zeb Khan's car and nearby buildings.

Bomb disposal squads reportedly arrived at the scene soon after the attack and collected the remains of explosives.

Khan is out of danger, Geo quoted ANP secretary general Zahid Khan as saying.

The blast occurred shortly after the arrival in Peshawar of US special envoy for Pakistan and Afghanistan, Richard Holbrooke.

It is not the first time that the ANP has been targeted by militants in NWFP. ANP politician Asfandyar Wali Khan narrowly escaped an assassination attempt in a suicide attack in Wali Bagh last October. The same month, militants also fired a rocket against the home of ANP member Amir Haider Khan Hoti in the nearby town of Mardan.
Posted by: Fred || 02/12/2009 00:00 || Comments || Link || E-Mail|| [10794 views] Top|| File under: al-Qaeda in Pakistan
Gunmen kill policeman in Lakki Marwat
One police official was killed while three others were left injured in Darra Pezu area in Lakki Marwat as unknown gunmen opened fire on police mobile van on Wednesday, police sources reported.

According to police sources, gunmen opened fire, on mobile van as police were conducting routine patrol near Indus Highway post office, killing one and leaving three wounded.

Deceased police constable, Muhammad Qadir, succumbed to his bullet injuries and died on the spot while injured, ISI Muhammad Ali, police constable Muhammad Iqbal and Hayat Ullah, were shifted to hospital for medical care, sources added.
Posted by: Fred || 02/12/2009 00:00 || Comments || Link || E-Mail|| [10795 views] Top|| File under: TTP
Operations against militants in Swat continue
Exchange of fire between security forces and militants continues in separate parts of Swat Valley, sources said on Wednesday. According to sources, militants lodged rocket attacks on security forcesÂ' camps located in various parts of valley, which followed intensive exchange of fire between forces and militants. Clashes were also reported in various other parts of valley including Syedo Sharif Airport, Matta Police Station, Kanjo Police Checkpoint and Takna Agriculture Research Farm. A militant was killed amid skirmishes with security forces in Takna Agriculture Research Farm, sources added.
Posted by: Fred || 02/12/2009 00:00 || Comments || Link || E-Mail|| [10796 views] Top|| File under: TNSM
Five militants, soldier killed in Bajaur
Six more people, including five suspected militants and a soldier, were killed and several others were injured in clashes and bombing by the Pakistan Air Force fighter planes in Bajaur on Wednesday. Also, militants threatened to target educational institutions occupied by security forces.

The military sources said the warplanes pounded positions of militants in Inayat Killay, Bhai Cheena and Mamond subdivision, a stronghold of the tribal militants led by TTP deputy chief Maulvi Faqir Muhammad.

The sources said the troops had also cleared major parts of Inayat Killay and Bhai Cheena towns of militants, where the terrorists had established posts and were offering a tough resistance to security forces.

Independent sources reported fierce fighting between the militants and security forces around Inayat Killay in which officials said five militants and a soldier were killed.

Militant positions in the Mamond Tehsil were also targeted with artillery and mortar guns from Bajaur's regional headquarters, Khar. Suspected militants reportedly fired rockets at Khar Tehsil, where a mortar fell in a residential area, killing a woman and a child.

Meanwhile, the authorities announced relaxation in curfew from 8 am to 4 pm today (Thursday) from Khar to Faja, Yousafabad and Shandaymor. The curfew has caused great hardships to tribesmen and also created shortage of food and other edible items in the militancy-hit Bajaur agency.

On the other hand, TTP spokesman Maulvi Omar called The News and threatened to launch attacks on educational institutions which security forces had been using as base camps. He gave a three-day deadline to the troops to vacate the schools or the militants of Bajaur, like their fellow militants in Swat, would start attacks on schools being occupied by the armed forces. Omar also threatened to target government installations and security forces if the military operation was not stopped in the agency.
Posted by: Fred || 02/12/2009 00:00 || Comments || Link || E-Mail|| [10795 views] Top|| File under: TTP
Essa Khail checkpost blown up
MIANWALI: Two terrorists have blown up a newly-built police checkpost of Kundal at Chashma-Essa Khail Road about 7kms away from Essa Khail city at 1 am Tuesday, but no loss of life was reported.

The terrorists in a double cabin pick up planted explosive devices in the building after breaking the locks and blew up the building. The terrorists have exchanged fire with Darra Tang police as they entered NWFP province but managed to escape.

It is a third incidents in few days, on February 3 at about 03 am the terrorists fired two rockets at Darra Tang checkpost and partially damaged the building but no loss of life was reported.

In the second incident of February 07 terrorists hit a double story police checkpost of Qudaratabad (Mianwali) by killing all 8 security men. It is noted that the check post had to be inaugurated in the new few days and the staff has not been appointed yet in the check post.

DCO Wasim Ajmal Chaudhry and DPO Akbar Nasir Khan rushed to the spot. MNA Hmair Hayat Khan Rokh has categorically termed it the inefficiency of police. The repeated attacks on police check created insecurity among the people of the district.
Posted by: Fred || 02/12/2009 00:00 || Comments || Link || E-Mail|| [10794 views] Top|| File under: TTP
Militants claim killing three soldiers in Swat clashes
Three soldiers were killed and several others were injured in fierce clashes between security forces and militants in Charbagh area of the troubled Swat Valley on Wednesday.

Also, thousands of protesters set a three-day deadline to the government to implement the Shariah or they would march towards Islamabad. Sources said the militants besieged and attacked security forces' camp established in Darul Uloom Charbagh with heavy weaponry. The attack triggered a fierce gunbattle between the Army and militants, which continued till the filing of this report.

Militants claimed that three security forces personnel were killed and several others sustained injuries in the fight while the camp building was also damaged. It was learnt that surrounding houses and shops were also damaged in the attack. The militants' sources claimed that they had inflicted heavy losses on security forces in Charbagh, but the Swat-based spokesman for the military rebutted the claim.

When contacted by this correspondent to get official version about the losses, the spokesperson lost temper and said they knew about the sources dishing out the information, adding they would be eliminated soon.

Meanwhile, Swat-based Taliban leader and FM radio presenter Maulana Muhammad Alam alias Khalil claimed during the address that Taliban had the addresses and names of children of the security forces personnel engaged in fighting with Taliban in Swat.

He read out some of the names of officials, their addresses and names of their children and the educational institutes in which they were studying. Separately, militants kidnapped the provincial chief of the International Committee of the Red Cross along with others but freed them after investigation.

The sources said the militants picked up the ICRC provincial chief, Daniel Romali, along with his teammates, during checking in Qambar area. However, they were later freed after questioning.

Daniel Romali belongs to Switzerland while his other associates were Pakistanis. Also, the militants kidnapped the driver of Swat district and sessions judge, Sher Zaman, and shifted him to an undisclosed location. His vehicle was also seized by the militants.

Meanwhile, thousands of residents staged a rally in favour of the Shariah implementation in Barikot. The protesters, who had come from surrounding villages and gathered in the Barikot Square, warned that if the Shariah law was not enforced within three days, they would march towards Islamabad on foot.

The rally, led by Sharif Khan, Azizullah, Syed Ali Bacha and others, demanded immediate implementation of the Shariah, end to the military operation and lifting of curfew in the district. On the occasion, Barikot Union Council member Irfan Wadood resigned in protest against the military operation.
Posted by: Fred || 02/12/2009 00:00 || Comments || Link || E-Mail|| [10795 views] Top|| File under: TTP
Ansarul Islam claims control over Tirah valley
The chief of the banned outfit Ansarul Islam (AI), Qazi Mehboobul Haq, Wednesday claimed to have taken the complete control of Bar Qambar Khel after burning several houses of the opponents at remote Tirah Valley in Khyber Agency.

Addressing on his private FM radio, he said the flag of AI was hoisting on Tortoot of Bara tehsil adjacent to Satho area of Kurram Agency, as the area of Qambarkhel came under the control of his group. Mehboob said a cache of sophisticated arms and ammunition left by the opponents at Toray seminary was seized. He said the houses of the people who voluntarily migrated from Tirah Qambarkhel would not be demolished.

This article starring:
Ansarul Islam
Qazi Mehboobul Haq
Ansarul Islam
Posted by: Fred || 02/12/2009 00:00 || Comments || Link || E-Mail|| [10794 views] Top|| File under: Lashkar-e-Islami
Iraq
IIP leader gunned down in Mosul
Aswat al-Iraq: An Iraqi Islamic Party (IIP) leader on Wednesday was killed by unknown gunmen in western Mosul, according to a local police source. "On Wednesday evening, unidentified gunmen assassinated Ahmed Fathi al-Jabouri, an IIP leader, in al-Islah al-Ziraie area, western Mosul," the source told Aswat al-Iraq news agency. "Jabouri was shot down while leaving al-Abadi mosque after performing the al-Maghrib (sunset) prayers. The gunmen shot him in the head before fleeing the scene," the source added.
Posted by: Fred || 02/12/2009 00:00 || Comments || Link || E-Mail|| [10794 views] Top|| File under: Iraqi Insurgency
3 policemen killed by gunmen in Mosul
Aswat al-Iraq: Three policemen were killed when gunmen attacked their patrol in eastern Mosul, a source from Ninewa police said on Wednesday. "The armed men opened fire on the policemen's patrol in al-Dargazliya neighborhood, eastern Mosul," the source told Aswat al-Iraq news agency. "The gunmen were walking when they opened fire on the stationed police patrol, killing three of the patrol's personnel," he said. The source pointed out that the armed men were able to escape after launching the attack.
Posted by: Fred || 02/12/2009 00:00 || Comments || Link || E-Mail|| [10795 views] Top|| File under: Iraqi Insurgency
Assistant director detained for financing gunmen
Aswat al-Iraq: An assistant director of a local department in Ninewa's Mosul city was detained on charges of financing armed groups, an army source said on Wednesday. "A force from the third Brigade of the Quick Intervention Corps (QIC) arrested the assistant director of the Social Care Department in Ninewa, alongside his son, in al-Sukar neighborhood, northern Mosul," the source told Aswat al-Iraq news agency. "Investigations are currently underway," the source added.
Posted by: Fred || 02/12/2009 00:00 || Comments || Link || E-Mail|| [10794 views] Top|| File under: Iraqi Insurgency
Baghdad's car bomb casualties rise to 42
Aswat al-Iraq: Casualties from the car bomb blast that occurred earlier today in southwestern Baghdad have reached 42, according to an official source. "The toll has reached 10 dead and 32 wounded," an official spokesperson for Baghdad's Operations Command (BOC), Qassem Ata, told Aswat al-Iraq news agency. Earlier today, a source from the Iraqi Ministry of Interior said that a parked car bomb detonated near a parking lot in al-Biyaa, southwestern Baghdad, killing three civilians and wounding 20 others, according to an initial count.
Posted by: Fred || 02/12/2009 00:00 || Comments || Link || E-Mail|| [10794 views] Top|| File under: Iraqi Insurgency
Iraq: Deadly car booms strike Baghdad
(AKI) - Two car bomb blasts at a bus station in the Iraqi capital Baghdad on Wednesday have killed at least 16 people and injured 45 others.

The simultaneous explosions took place at a bus station in the mainly Shia area of al-Biyaa in southwestern Baghdad. The booby-trapped cars exploded as they were parked at the terminal. The force of the attack -which occurred during rush hour - damaged nearby cars and buses.

The blasts takes place the same day Shia Muslims celebrate the festival of Arbain (40 in Arabic), which happens 40 days after the holy day of Ashura, which commemorates the martyrdom of the grandson of Islam's Prophet Mohammed.

Other unrelated attacks also took place on Wednesday in northern cities of Mosul and Kirkuk, and in Iskandria, south of Baghdad. One soldier and two policemen died in the attacks.
Posted by: Fred || 02/12/2009 00:00 || Comments || Link || E-Mail|| [10793 views] Top|| File under: Iraqi Insurgency
2 "Islamic State of Iraq" leaders arrested in Mosul
Aswat al-Iraq: Army forces have arrested two leaders from the self-styled "Islamic State of Iraq" in eastern Mosul, an army source said on Wednesday. "On Wednesday, a force from the third Brigade of the Quick Intervention Corps (QIC) arrested two leaders from the so-called 'Islamic State of Iraq' in Mosul's eastern neighborhood of al-Zahraa," the source told Aswat al-Iraq news agency. "Intelligence reports have led to their whereabouts," the source noted, adding that the leaders were arrested in two separate houses in the same area.
Posted by: Fred || 02/12/2009 00:00 || Comments || Link || E-Mail|| [10794 views] Top|| File under: Islamic State of Iraq
Israel-Palestine-Jordan
Mortars land in Eshkol
Three mortar shells fired from the northern Gaza Strip have hit open areas in the Israeli town of Eshkol. The attack, which happened on Wednesday, caused no injuries or damages, The Jerusalem Post reported.

Earlier on Tuesday, another rocket hit an open area between the Sha'ar Hanegev and Sdot Negev regions.

The attacks come as Israel has been left in a political limbo over the uncertain results of the elections.
Posted by: Fred || 02/12/2009 00:00 || Comments || Link || E-Mail|| [10794 views] Top|| File under: Hamas
Southeast Asia
Three policemen killed in bombing in southern Thailand
Three civilians gunned down as well

Three policemen, including a district deputy chief, were killed and another was seriously injured when terrorists suspected insurgents detonated a roadside bomb in the restive southern Thai province of Pattani Thursday morning.

An army spokesman said the incident happened around 8.40am when the police team was returning to the Nong Chik police station after escorting teachers to school. He said that while passing the Ban Prang village, located about 20km from the Pattani town, the bullet-proof pick-up carrying the policemen was hit by the bomb, believed to have been detonated using wires by insurgents hiding in nearby padi field. Nong Chik deputy police chief Pol. Col. Yuthakarn Plianpho and two of his subordinates were killed while another was rushed to the Pattani Hospital with serious injury.

"We believe the terrorists insurgents had been monitoring the escort team's movement for a few days as they used the same road while escorting the teachers," he said when contacted.

Also:

Also in Pattani, a 40-year-old Muslim deputy village chief was gunned down in a drive-by attack late on Wednesday, shortly after two other men, aged 29 and 45, were shot dead in front of a school nearby.
Posted by: ryuge || 02/12/2009 04:45 || Comments || Link || E-Mail|| [10794 views] Top|| File under: Thai Insurgency
Who's in the News
67
[untagged]
5
Iraqi Insurgency
4
TTP
3
Taliban
3
Hamas
2
Govt of Iran
1
Thai Insurgency
1
Islamic State of Iraq
1
TNSM
1
Islamic Jihad
1
Govt of Pakistan
1
Global Jihad
1
Govt of Sudan
1
Lashkar-e-Islami
1
al-Qaeda in Pakistan
1
al-Qaeda
Bookmark
E-Mail Me
The Classics
The O Club
Rantburg Store
The Bloids
The Never-ending Story
Thugburg
Gulf War I
The Way We Were
Bio
Merry-Go-Blog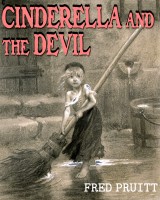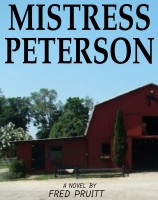 On Sale now!


A multi-volume chronology and reference guide set detailing three years of the Mexican Drug War between 2010 and 2012.

Rantburg.com and borderlandbeat.com correspondent and author Chris Covert presents his first non-fiction work detailing the drug and gang related violence in Mexico.

Chris gives us Mexican press dispatches of drug and gang war violence over three years, presented in a multi volume set intended to chronicle the death, violence and mayhem which has dominated Mexico for six years.
Click here for more information


Meet the Mods
In no particular order...


Steve White
Seafarious
tu3031
badanov
sherry
ryuge
GolfBravoUSMC
Bright Pebbles
trailing wife
Gloria
Fred
Besoeker
Glenmore
Frank G
3dc
Skidmark



Better than the average link...



Rantburg was assembled from recycled algorithms in the United States of America. No trees were destroyed in the production of this weblog. We did hurt some, though. Sorry.
100.24.118.144

Help keep the Burg running! Paypal: