Africa Horn
Kenya coppers thwart planned Cairo attack
Kenyan police have thwarted a terrorist attack targeting Egypt after arresting members of an international terror gang. The gang was planning to hit the capital city of Egypt, Cairo, on Friday but their plans were thwarted when Kenyan detectives raided their planning bases in the country and arrested five men. The police raid was part of an international effort involving Kenyan, South African and Egyptian police as well as the International Police Organisation, Interpol.

The terror suspects, most of them below 27 years, were arrested in Nairobi and Wajir town on Friday afternoon and yesterday following intelligence gathered by detectives from the three countries. Kenyan detectives arrested some of the suspects in the city while others were apprehended in Wajir. It is believed that they were planning a terror attack in Cairo to coincide with the Africa Cup of Nations finals. According to a source close to the investigations, detectives in Pretoria, South Africa, tipped off their Kenyan and Egyptian counterparts who started monitoring the groups in their respective countries. The Kenyan suspects were in constant telephone communication with their Egyptian and South African accomplices in planning the attack and were scheduled to execute the mission minutes before they were arrested. Police were monitoring telephone conversations made by the terrorists between the three countries as they planned the attack before conducting simultaneous operations to apprehend them. But one of the ringleaders is believed to be still at large.

A police helicopter was yesterday morning dispatched to Wajir to fly one of the suspects, a young man in his mid-20s, dressed in a maroon robe, to Nairobi. He was driven to Wajir airstrip which is located in a military camp from where he was flown to the city. The suspect was whisked away under tight security to the CID headquarters where he was interrogated before being taken to an undisclosed police station. His accomplices, some arrested on Friday and others yesterday, are being held in different police stations around the city and its environs as investigations into their activities continue. Kenyan police remained officially tight-lipped on the arrest of members of the international terror gang. The detectives are yet to establish whether those arrested are members of the Al-Qaeda network.

International anti-terrorist experts believe the network has cells and training camps in neighbouring Somalia. Police Commissioner Major General Hussein Ali is on record as having promised relentless efforts by his officers to fight crime in all its manifestations, including terrorism. In December, Administration Police officers seized a rocket launcher and four rocket propellers and arrested a suspected terrorist in Wajir's Biamadhow area.
Posted by: Dan Darling || 02/12/2006 01:58 || Comments || Link || E-Mail|| [6484 views] Top|| File under:
Africa North
US, French, Moroccans building new detention facility in Ain Aouda
THE United States is helping Morocco to build a new interrogation and detention facility for Al-Qaeda suspects near its capital, Rabat, according to western intelligence sources. The sources confirmed last week that building was under way at Ain Aouda, above a wooded gorge south of Rabat's diplomatic district. Locals said they had often seen American vehicles with diplomatic plates in the area. The construction of the new compound, run by the Direction de la Securité du Territoire (DST), the Moroccan secret police, adds to a substantial body of evidence that Morocco is one of America's principal partners in the secret "rendition" programme in which the CIA flies prisoners to third countries for interrogation.


Good truncheons. Nobody does fine Moroccan leather like real Moroccans...

Amnesty International, Human Rights Watch and the rest of the usual suspects other groups critical of the policy have compiled dossiers detailing the detention and apparent torture of radical Islamists at the DST's current headquarters, at Temara, near Rabat.

A recent inquiry into rendition by the Council of Europe, led by Dick Marty, the Swiss MP, highlighted a pattern of flights between Washington, Guantanamo Bay and Rabat's military airport at Sale. French intelligence and diplomatic sources said the most recent such flight was in the first week in December, when four suspects were seen being led blindfolded and handcuffed from a Boeing 737 at Sale and transferred into a fleet of American vehicles.

Morocco's membership of a so-called "coalition of the willing" has led to tension within the kingdom, where Mohammed VI, 42, is trying to suppress a wave of Islamic fundamentalism, most powerfully expressed in the Casablanca bombings of May 2003, in which 12 suicide bombers — all of them Moroccan — killed more than 40 people. More than 3,000 suspected radical Islamists have been arrested since, but some of the country's higher-profile Al-Qaeda sympathisers have been released, including Abdallah Tabarak, a former bodyguard of Osama Bin Laden.
Continued on Page 49
Posted by: Dan Darling || 02/12/2006 02:09 || Comments || Link || E-Mail|| [6507 views] Top|| File under:
Arabia
Yemeni security officials complicit in al-Qaeda escape
The U.S. intelligence community has determined that an Al Qaida jail break from Yemen was conducted with the cooperation of security officials.


No! Reeeeeeeally? But tell me there weren't any holy men involved...

Officials said the ease with which 23 Al Qaida inmates -- including the architects of attacks on two Western ships -- escaped suggested that they were helped by senior prison or other law enforcement officials. They said Yemeni security forces, despite significant U.S. and Western support, remained riddled with Al Qaida sympathizers.


Might we suggest a nice blood purge? Maybe even a Yezhovshchina?

"I find the developments in Yemen not only deeply disappointing, but of enormous concern to us, especially given the capabilities and the expertise of the people who were there," Frances Townsend, President George Bush's assistant on homeland security and counterterrorism, said on Thursday. At the same time, Yemen determined that security officials were responsible for the Al Qaida jail break. The Defense Ministry weekly, entitled "September 26," said several officials would be prosecuted on charges of negligence.
Posted by: Dan Darling || 02/12/2006 02:17 || Comments || Link || E-Mail|| [6549 views] Top|| File under:
Was al-Qaeda's Yemen escape an inside job?
Hollywood loves to remake classic movies, and sooner or later it's sure to get around to "The Great Escape," the 1963 thriller based on a real tunnel breakout from a Nazi prison camp during World War II. But this time Al Qaeda's propaganda machine may get the jump on Tinseltown. Earlier this month, in an astonishing tale of life imitating art—albeit with good guys and bad reversing roles—a group of 23 suspected terrorists dug their way to freedom from a basement compound beneath the Political Security Office (PSO), Yemen's main intelligence service, in the capital of Sana. Leading them out—in the starring role, as it were—was one Jamal al-Badawi, the mastermind of the October 2000 attack on the USS Cole that killed 17 sailors. Another escapee was an American Muslim, Jaber Elbaneh, who was once part of an alleged cell in Buffalo, N.Y. None has been seen since.

Not all the details of the latest great escape are yet clear. But it is highly unlikely it could have succeeded without help from members of the Yemeni government, which has been an ally in the war on terror. Last Friday a U.S. Embassy cable sent from Sana, described to NEWSWEEK by a U.S. official who did not want to be identified discussing classified material, noted "the lack of obvious security measures on the streets" and concluded, "One thing is certain: PSO insiders must have been involved."

As described by Yemeni and U.S. officials, the prisoners, left to themselves in a locked basement, spent two months digging the 143-foot tunnel. For tools, they used a broomstick with a sharpened spoon lashed to the end as a spade, along with another jerry-built device: three pots tied together as a U-shaped scoop. The plotters also had a soccer ball that they kicked around indoors, apparently to make enough noise to drown out the digging.
Continued on Page 49
Posted by: Dan Darling || 02/12/2006 01:59 || Comments || Link || E-Mail|| [6495 views] Top|| File under:
Caucasus/Russia/Central Asia
Jamaat claims responsibility for North Ossetia bombings
A message signed by someone named Khuzayf, who identified himself as deputy to the emir Saad, commander of an armed jamaat in North Ossetia, claimed responsibility for the February 2 bombings of gambling establishments in Vladikavkaz, North Ossetia's capital. The Associated Press quoted Boris Dzgoev, North Ossetia's emergency situations minister, as saying that five people were injured in the blasts, which went off around the same time in three separate locations in the center of the city, all housing slot machines and other gambling devices. RIA-Novosti and Interfax reported that at least one person was killed in the explosions.

The claim of responsibility, posted by the Kavkazcenter website on February 5, stated that "mujahideen of the first operations group of emir Saad's jamaat have destroyed the dens of gambling and vice in Vladikavkaz. The time of the operation and the power of the explosions were chosen to destroy only these establishments and avoid victims among civilians if possible. Inshallah, devils' houses, which fill the streets of Vladikavkaz, have been destroyed. The founders and owners of dens like this who will continue their business will be severely punished as accessories to moral decay. We will pay special attention to drug traffickers and dealers in Ossetia. As a result of the operative work of the mujahideen, many of these scum are known. We will come after them when they least expect it. Praise be to God, the Lord of the Worlds, who helps Muslims on His straight path."
Posted by: Dan Darling || 02/12/2006 02:38 || Comments || Link || E-Mail|| [6495 views] Top|| File under:
Caucasus Corpse Count
Twelve militants and seven Russian policemen have died in a clash in the southern Stavropol region, Russian security officials say.

The fighting erupted on Thursday in Tukui-Mekteb, a village just north of Chechnya in the North Caucasus. According to Russian media reports, the militants had seized two houses.

On Friday up to 300 police officers and elite troops surrounded and then stormed a house in the village where the rebels were holed up, Russian security officials said. Villagers were evacuated when the fighting erupted on Thursday.

Russian officials say the rebels belonged to a militant group called Shelkovskoy Jamaat, named after an area in northern Chechnya. According to a local police chief, the heavily-armed militants had planned to seize a school. Some of them are reported to have escaped. Security forces have sealed off the village and are searching the area.
Posted by: Dan Darling || 02/12/2006 02:32 || Comments || Link || E-Mail|| [6496 views] Top|| File under:
Istanbul blast kills one, wounds 16, PKK blamed
The Turkish police confirmed on Friday that a a deadly blast in Istanbul was caused by a bomb, and said they were stepping up security measures against possible attacks by Kurdish separatists. Istanbul police chief Celalettin Cerrah said the security forces determined that Thursday's explosion in an Internet cafe in the city was a bomb attack, Anatolia news agency reported. The bomb apparently targeting police officers killed one person and wounded 16, including seven officers and a 13-year-old boy, authorities said.

Zafer Iþýk, a 21-year-old civilian, died after being taken to the hospital, reported the Anatolia news agency on Thursday. A hard-line Kurdish militant group claimed responsibility for the attack, a Kurdish news agency reported. The explosion occurred on Thursday afternoon at a cafe near riot police headquarters in the Istanbul neighborhood of Bayrampa a that is frequented by officers. The explosion ripped through the cafe at 2:05 p.m., blowing out the windows of nearby buildings. One witness said the blast sent chairs flying from the cafe into the street. Coskun Kýlýç said he helped rescue at least seven of the injured. "There was smoke everywhere -- you could barely see them," Kýlýç said.

In addition to Iþýk seven officers and nine civilians were hurt, including a child who was badly injured, prosecutor Aykut Engin said. Anatolia said a 13-year-old boy was in critical condition. The Kurdistan Freedom Falcons (TAK) claimed responsibility for the bombing in a telephone call, the Fýrat News Agency, based in the Netherlands, said on its Web site. Turkish officials say TAK is a cover group used by the outlawed Kurdistan Workers Party (PKK) to carry out attacks on civilian targets that would draw international condemnation. The PKK, however, denies any link to TAK, which was blamed for a series of bomb attacks last year. The shadowy group has claimed responsibility for a number of bomb attacks in Turkey, including a blast in the Aegean resort town of Çe me last summer that wounded 21 people. The group has demanded that jailed PKK leader Abdullah Öcalan be moved out of solitary confinement. Öcalan has been kept on a prison island near Istanbul since his capture in February 1999.

There has been a resurgence of violence since June 1, 2004, when the PKK declared an end to the cease-fire, saying Turkey had not responded in kind. The PKK is considered a terrorist organization by Turkey, the United States and the European Union. The United States on Thursday deplored the Internet cafe bombing and pledged solidarity with Turkey in the fight against terrorism. State Department spokesman Sean McCormack extended U.S. condolences after the blast. "The United States strongly condemns the terrorist attack today in Istanbul," McCormack said in a statement. "Washington stands united with our partner, Turkey, in the fight against terrorism and in the pursuit of democracy and justice."
Posted by: lotp || 02/12/2006 00:00 || Comments || Link || E-Mail|| [6489 views] Top|| File under:
Turkish Interior Minister: Bullets that Killed Priest Target Turkey
from the Turkish Daily News
Turkey extended condolences to the Catholic world for an Italian priest slain by a teenage assailant while praying in his church in the Black Sea province of Trabzon, as the cleric was laid to rest in a ceremony in Rome. "There can be no religious, philosophical or humane explanation for the murder of a man of faith in a house of worship," Interior Minister Abdülkadir Aksu told a press conference in Trabzon, where Father Andrea Santoro was killed by a 16-year-old high school student. "The bullets fired at Santoro were not only aimed at him but also at the atmosphere of stability Turkey enjoys."


You might say they were fired at Turkey from the Ottoman Empire.

In Rome, Italy's most senior cardinal said at the funeral that Santoro has all the makings of a Christian martyr and should be put on the road to sainthood.


Christian martyrs don't explode...

"Right from now, inside me, I am convinced that Don Andrea's sacrifice has all the elements needed to make him a Christian martyr," Cardinal Camillo Ruini said to prolonged applause from hundreds of mourners gathered for the priest's funeral Mass.


Killed for his religion, that's kind of the definition of a Christian martyr.

The murder of the priest shocked Turkey, which sees itself as a bridge between civilizations. "I think this was an isolated incident," Foreign Minister Abdullah Gül said in an interview with Italy's La Repubblica daily. He said the government was combating extremists who were trying to sabotage Turkey's EU bid.


I think the extremists are more important than Turkey's EU bid, and I don't see it as an isolated incident. I see it as something that's a constant danger to Turkey.
Posted by: lotp || 02/12/2006 00:00 || Comments || Link || E-Mail|| [6519 views] Top|| File under:
Europe
Priest hit 'ordered over web'
Ankara - The teenage suspect being held for allegedly shooting an Italian Roman Catholic priest in Turkey received orders to kill him through an internet webcam, the suspect's father said, according to the leading Hurriyet newspaper on Thursday.

The suspect's father, Hikmet, was quoted by the paper as saying that his 16-year-old son was excited and nervous on Sunday night, hours after he allegedly killed Santoro. "Look at television, the priest was shot," Hikmet quoted his son as saying in an interview with Hurriyet.

The father became suspicious and pressed his son about why the priest might have been killed. Finally, the boy said: "I shot him. If I did not shoot him, they would shoot you," the father quoted his son as saying.

The father said he then questioned him further. "He did not reveal the details, he just said he was told by someone through a webcam," Hikmet said.

The paper did not provide the father's surname to protect the suspect, who is a minor. Neither the father nor the boy's lawyer was immediately available for comment. The semiofficial Anatolia news agency reported that the boy was scheduled to appear in court on Thursday where he will likely be arraigned.

Santoro, 60, was killed on Sunday while praying in his church along the Black Sea coast. Witnesses say the killer screamed "Allah Akbar," Arabic for "God is great," before firing two bullets into Santoro's back as he kneeled to pray. The priest's body was returned to Italy on Tuesday.

The suspect was captured on Tuesday and police said they seized a 9mm handgun during the raid and a ballistics test confirmed it was used in the shooting.
Posted by: anonymous5089 || 02/12/2006 12:07 || Comments || Link || E-Mail|| [6505 views] Top|| File under:
Binny ordered Sakra to attack Turkey
A Syrian was charged Friday with masterminding suicide bombings that killed 58 people in Istanbul, and Turkish prosecutors claimed that Osama bin Laden ordered him to carry out terror attacks in this pro-Western country.

Loa'i Mohammad Haj Bakr al-Saqa, 32, was accused of serving as a point man between al-Qaida and homegrown militants behind the series of suicide bombings in Istanbul in 2003, said the indictment. It said al-Saqa gave the Turkish militants about $170,000.

Al-Saqa had cosmetic surgery, according to a medical report, and operated by using an array of fake IDs and employing aliases even with his al-Qaida contacts, according to the indictment. Several accused Turkish al-Qaida suspects recognized al-Saqa's photos but identified him with different names, most calling him "Syrian Alaaddin."

He was charged, according to the indictment, with "attempting to overthrow the constitutional (secular) regime."

The prosecutor's office demanded life in prison for al-Saqa and identified him as "a high-level al-Qaida official with a special mission."

The office released only a summary of the long indictment, which came after a six-month investigation. The summary mentioned bin Laden's personal order but did not say when or where al-Saqa met with the al-Qaida leader. In the past, prosecutors have said al-Saqa was trained in an al-Qaida camp in Afghanistan.

Al-Saqa's lawyer was not available for comment.

Al-Saqa has already been sentenced in absentia by Jordan, along with al-Qaida in Iraq leader Abu Musab al-Zarqawi, for a failed plot to attack Americans and Israelis in Jordan with poison gas during millennium celebrations.

He was captured in Turkey in August after an alleged failed plot to attack Israeli cruise ships in the Mediterranean.

Identifying himself as a guerrilla fighter, al-Saqa admitted to failed plans to stage an attack on Israeli tourist ships.

"I was going to blow up the Israeli ship in international waters," al-Saqa testified.

Al-Saqa and his Syrian accomplice, Hamid Obysi, were captured after an accidental explosion forced them to flee the safe house in Antalya.
Posted by: Dan Darling || 02/12/2006 02:47 || Comments || Link || E-Mail|| [6489 views] Top|| File under:
Denmark requests Malaysian aid in quelling cartoon protests
Denmark has asked Malaysia's help to quell the anger among Muslims worldwide over the controversial caricatures ridiculing Prophet Muhammad.

Foreign Minister Datuk Seri Syed Hamid Albar said he received a call from his Danish counterpart on Friday over the matter. "I didn't go looking for him. He telephoned me to ask for co-operation from Malaysia to explain the issue.

"He told me they respect Islam and it was never their intention to hurt the feelings of Muslims.

"He hopes Malaysia can help in explaining and containing the situation from getting out of control and causing a divide between Muslims and non-Muslims," Syed Hamid told reporters after the closing of the international conference on Who Speaks For Islam? Who Speaks For The West? here yesterday.

Syed Hamid said he expressed Malaysia's view on the caricatures and asked the Danish foreign minister why such a situation had happened in the first place. "But now that it has happened, it is our joint responsibility to calm things down. They (the West) have to understand that this is not something to be taken lightly.

"At the same time, we don't want this thing to get out of hand to the extent of creating problems that will endanger Muslims themselves," he added.

According to Syed Hamid, the Danish foreign minister said the government had no control over their media but stressed that it did not share or subscribe to the same view of the media.

He said the Iranian foreign minister had also called him on Friday, asking for an emergency meeting of foreign ministers of the Organisation of Islamic Conference (OIC) to be convened to discuss the controversy. He told his Iranian counterpart that he supported such a meeting and asked Iran to get in touch with the OIC secretariat on organising one as soon as possible.
Posted by: Dan Darling || 02/12/2006 02:25 || Comments || Link || E-Mail|| [6531 views] Top|| File under:
Danish diplomats exit three countries
The Danish ambassadors to Iran, Syria and Indonesia and other diplomatic staff have left those countries due to threats against them over the publication of cartoons of the Muslim prophet.


Wonder if the Eee-Yeuuu will back them up with trade sanctions?

The ambassador in Tehran and his staff left after being informed of "concrete and serious threats against the ambassador", the Danish Foreign Ministry said in a communique on Saturday. Finland's embassy in Iran has taken charge of Denmark's consular affairs until further notice.

In Jakarta, the ambassador and his aides left after receiving "credible and concrete threats against the security of embassy personnel" and the Dutch embassy will provide consular cover. Lars Thuesen, spokesman for the ministry's crisis unit, said the ambassadors and their staff had gone to other countries which Denmark did not wish to identify.

The building housing the embassy in Damascus was burnt last week by an angry mob protesting against the Prophet Muhammad cartoons first published in a Danish newspaper. The Foreign Ministry said it has been pulling out Danish staff since then, and the ambassador left on Friday. "The de-escalation of the protection of the ambassador and his staff to an inadequate level is the reason for the departure," the ministry said in a statement.
Posted by: Fred || 02/12/2006 00:00 || Comments || Link || E-Mail|| [6490 views] Top|| File under:
Home Front: WoT
PA man sought to aid al-Qaeda against the US, busted in sting operation
Michael Curtis Reynolds says he's a patriot. Federal authorities say he's a terrorist.


He's actually a loony. Read on:

The FBI believes that the unemployed Wilkes-Barre man tried to conspire with al-Qaeda to wreck the American economy. Agents say Reynolds plotted to blow up the Trans-Alaska Pipeline, a Pennsylvania pipeline, and a New Jersey refinery.

The sensational allegations, disclosed in a federal transcript obtained by The Inquirer on Friday, reveal a convoluted plot that includes cyberspace intrigue, an elaborate FBI sting, and a clandestine money-drop on a deserted Idaho road. The case also involves a municipal judge from Montana who has devoted the last four years to snaring would-be terrorists online.

Reynolds, 47, has not been publicly charged with terrorism. But a federal prosecutor leveled that accusation during a December court hearing, saying that Reynolds attempted to "provide material aid to al-Qaeda" and that the case "involves a federal offense of terrorism."

Continued on Page 49
Posted by: Dan Darling || 02/12/2006 01:54 || Comments || Link || E-Mail|| [6510 views] Top|| File under:
FBI Stopped Terrorist Attack in Puerto Rico
SAN JUAN, Puerto Rico (AP) - FBI agents in Puerto Rico on Friday searched five homes and a business to thwart what the agency said was a "domestic terrorist attack" planned by militants favoring independence for the U.S. island territory.

The alleged attack would have involved explosives directed at "privately owned interests" and the public in Puerto Rico, according to Luis Fraticelli, special agent in charge of the FBI on the island. Fraticelli's statement did not disclose details about the alleged attack or the investigation, which the FBI earlier said was focused on the pro-independence People's Boricua Army. FBI spokesman Harry Rodriguez said there were no arrests, but declined to provide details.

The People's Boricua Army, also known as the Macheteros or "cane cutters," was accused of bombings and attacks in the 1970s and 1980s. The group was among three to claim responsibility for a 1979 attack in which gunmen opened fire on a U.S. Navy bus, killing two U.S. sailors.

In September, FBI agents shot and killed Filiberto Ojeda Rios, a leader of the Macheteros who was wanted for the 1983 robbery of an armored truck depot in Connecticut, after he allegedly opened fire when they came to arrest him at a farmhouse in a western town on the island.

Hundreds of protesters staged a demonstration late Friday outside the federal building in San Juan, accusing the FBI of persecuting the pro-independence movement. They burned an American flag and chanted, "If the Yankees don't leave, they'll die in Puerto Rico!"


The FBI should continue to persecute them and hunt them down like dogs.

"I believe that this is an act of abuse and an act of persecution," said Alberto Jesus, known for leading protests against U.S. Navy bombing exercises on Vieques island. "We have here a foreign country that puts the label of terrorist on us."


You're not a foreign country, you're part of the US, and yes, you're a terrorist.

As word spread of the FBI operation early Friday, protesters and reporters gathered outside an apartment building in San Juan as it was searched by agents.

Fraticelli said agents used "non-lethal force" when protesters and the media tried to cross a law enforcement perimeter. The move was necessary "to protect members of the media, the public and the law enforcement officers executing this lawful search warrant."

Gov. Anibal Acevedo Vila denounced the incident, saying in a statement that there was "no justification for the excessive use of force."


The FBI didn't use excessive force, but the demonstrators did.

If PR wants to leave the US, no skin off my fore: take a vote, get a substantial majority and do it. No subsidies, no boodle, just go. But if you stay either as a commonwealth or as a state, you do it by American rules. And that means, in part, that mooks like Ojeda Rios get hunted down.
Posted by: Steve White || 02/12/2006 00:00 || Comments || Link || E-Mail|| [6520 views] Top|| File under:
India-Pakistan
Taliban rule openly in Waziristan
Four years after the United States led the overthrow of the Taliban regime in Afghanistan, a new Taliban movement has taken control in a swath of neighboring Pakistan.

Taliban militants control much of Waziristan, a rocky, mountainous area twice the size of Long Island along the Pakistani border. Despite a heavy presence of Pakistani troops, Waziristan has become the largest and most protected sanctuary for Islamic militant guerrillas in the Afghan-Pakistani theater of the "global war on terror."

U.S. military officers and Afghan officials in three neighboring provinces of Afghanistan say the infiltration of guerrillas from Waziristan has continued unabated and is the primary engine of the continued Taliban insurgency in Afghanistan. Waziristan "is very important to the Taliban" as a base of operations in the Afghan-Pakistani theater, said Mike Scheuer, a former top analyst at the CIA.

And it is likely to stay that way for years, analysts say. "The strength of the militants in Waziristan has built up over a generation," said Behroz Khan, the regional bureau chief for a Pakistani daily, The News. At best, "it will take a generation to pacify and integrate this region" into the Pakistani state, he said.

While Waziristan's militants use the label "Taliban" and include figures from the former Afghan regime, their exact relationship with the Afghan movement is unclear. Some have voiced fealty to the Afghan Taliban chief, Mullah Omar, but observers such as ex-CIA officer Milt Bearden say it is unclear whether he directs them.

Beginning in late 2003, Pakistan sent an estimated 70,000 troops into its Afghan borderlands, especially Waziristan, in a campaign against Islamic militant fighters. The result, by all accounts except that of Pakistan's government, has been disastrous.

The government bars foreign journalists, aid organizations and other observers from Waziristan, but local journalists and refugees tell of counter-insurgency errors much like those of the Americans in Vietnam and the Soviets in Afghanistan. Under British-era laws that hold an entire village or clan culpable for any crime committed in their lands, the army has retaliated broadly for militant attacks. It has killed hundreds of civilians, destroyed villages, livestock and orchards and alienated Waziristan's people, residents and scholars from the region have said.

Army officers repeatedly have described the campaign as a success that just needs more time. A year ago, the operation's chief commander, Lt. Gen. Safdar Hussein, declared "the back of the terrorists has been broken." In September, the army's chief spokesman, Maj. Gen. Shaukat Sultan, told journalists "most of ... Waziristan ... has been secured."

Sultan was traveling abroad last week and unavailable for comment, his office said.

"The Taliban are the de facto rulers" in the South Waziristan tribal agency, or district, and army troops there are mainly restricted to their bases, said Khan. The Taliban controls the roads, acts as the police force and judicial authority and openly runs offices to recruit fighters to their ranks, said Khan and recent visitors to the area. Pakistan last year signed a truce with the Taliban leader in South Waziristan, Baitullah Mahsud, and the fighting in recent months has shifted to the north.

In Mir Ali, a North Waziristan district densely dotted with farming villages, "people have been fleeing from their homes because the Taliban and foreigners have moved into the area," said Ahmed Ali, a veterinary specialist from Mir Ali who works in the nearest big city, Peshawar. The army has been attacking local villages in a brutal campaign to root out the militants, said Ali and refugees from Mir Ali interviewed last month.

In Pakistan, support for the Taliban and al-Qaida is strongest - and the government's rule is weakest - in the seven autonomous tribal agencies dominated by ethnic Pashtuns that stretch along the Afghan border. North Waziristan and South Waziristan are the poorest agencies, and the most isolated and least integrated into Pakistan, say Khan and other analysts.

The tribal agencies were created in the 19th century as a buffer zone at the edge of British-ruled India. The British let the Waziris and other fiercely independent Pashtun tribes run their own affairs, and discouraged them from attacking British interests by paying off tribal leaders and conducting punitive military strikes against the uncooperative.

Since Pakistan was formed from British India in 1947, it has maintained the colonial system, ruling through appointed "political agents" who are seen widely as corrupt. Residents were given the right to vote only in 1997, and political parties still are not allowed to function in the agencies. Islamic militant parties "can work there through the mosques, under the guise of religion," said Khan, and so have a monopoly on political discourse.

The original Taliban movement was born in Waziristan and other areas of Pakistan's Pashtun belt in the 1990s, and took power in Afghanistan with support from Pakistan's military. After Sept. 11, when the United States went to war against the Taliban for hosting Osama bin Laden, Pakistan's leadership was forced to go along, but the conditions that gave rise to the militant movement remain unchanged in Waziristan.

In a tribal culture suffused with blood feuds, men build their families' strength by having as many sons as possible. In a territory with few roads or schools and virtually no industry, vast numbers of young men are unemployed.

"In my village, at least half of the families are involved in blood feuds" over land, women or honor, said Ahmed Ali, the veterinarian. His family has been fighting another in his village for 35 years, he said. Of his 90 closest male relatives (Pashtun women are confined to the home), about half are unemployed, he said. Men in the family can take jobs only with the government, which offers a degree of protection from assassination by their rivals. "If they took an ordinary job, working in the bazaar, they could soon be killed," he said.

Only a few relatives who left Waziristan for schooling are managing to build careers, in cities in Pakistan or the Persian Gulf, Ali said. "The rest are killing their time, hanging out and drinking tea," he said. When Islamic militants come to town, preaching in the mosques about jihad and glory, "boys with no education and no plan for their life are happy to join," he said.

In the past year, the army has tried at times to soften its approach by building roads and schools. "The army's slogan is 'We bring you development,'" Khan said. "But they are not winning the trust of the tribesmen."

Population: About 3.1 million, mostly ethnic Pashtuns sympathetic to the Taliban.

History: Created by Britain, when it was ruling the subcontinent, as a buffer between India and Afghanistan.

Government: Little federal authority, area ruled mostly by tribal elders.

Travel: Area is almost exclusively off-limits to outsiders; Pakistani government restricts access by Westerners.
Posted by: Dan Darling || 02/12/2006 02:46 || Comments || Link || E-Mail|| [6484 views] Top|| File under:
Salahuddin, the LeT's India operations chief
Be it the terror attack at the Indian Institute of Science, Bangalore or the recent attempts to target Kolkata, the arrests of suspected militants in Mumbai or Srinagar, all trails lead to one man and one address: Salahudin alias Bilal alias Hyder Karar, Operations Chief of the Lashkar-e-Toiba in Jammu and Kashmir.

Who is Bilal?

Pak recruit of Lashkar, first showed up on Indian security radar 6 yrs ago in a fierce encounter with Army in the Valley. Escaped despite being cordoned off.

What do security agencies know about him?

Sketchy. Doesn't trust even his inner circle. There is one picture but he changes his appearance regularly. He is over 6 feet, wears size 12 shoes.

Where is he now?

IGP Kashmir range K Rajindra says he never leaves his hideouts—in caves or bunkers—in the Bandipore forests. "Extremely mobile," doesn't stay in one place for more than a few hours.

Why is he most wanted?

Has set up several modules in each district in J&K, including Srinagar city. Roped in local residents to act as guides or ferry suicide bombers. Web of modules across country, each acts independently but all report to him. Like Al-Qaeda cells.

How does he monitor these modules?

Is helped by Muzammil in Pakistan who looks after Lashkar strikes in India outside J&K. Uses mobile phones, changes SIM cards, often using one number to make one call. Also has Thuraya satellite phone.
Posted by: Dan Darling || 02/12/2006 02:11 || Comments || Link || E-Mail|| [6504 views] Top|| File under:
Indian Maoists kill five in new attack
NEW DELHI - Maoist rebels have stormed a village in eastern India, killing five villagers and wounding 18, police said on Saturday, bringing the week's toll from guerrilla raids to 27.

The raid occurred in a remote area of Chattisgarh state. "About 40 rebels raided the tribal village of Bijapur (late Friday), dragged them from their respective homes, lined them up and thrashed them badly, allegedly for supporting the police," O.P. Rathore, the state's director general of police, told AFP by telephone. He said five villagers were killed and 18 were wounded in the attack.

India's Maoists have bases in several southern and eastern Indian states and have recently stepped up attacks.
Posted by: Steve White || 02/12/2006 00:00 || Comments || Link || E-Mail|| [6516 views] Top|| File under:
Iraq
Diggers to remain in Iraq
AUSTRALIAN troops in Iraq will stay on duty despite Prime Minister John Howard declaring he would prefer to have them home. The PM said yesterday that the nearly 450 soldiers sent to protect Japanese engineers would remain when the Japanese leave in May and no deadline had been set for their departure.

Mr Howard said he had obligations to the coalition partners of the war in Iraq.

The Australian military, based in the Al Muthanna region, are likely to be redeployed within the troubled area. They were controversially sent to Iraq last year after Mr Howard said during the election that Australia would not increase its presence.

Australia still has 1200 troops on the ground in Iraq.

Mr Howard said he hoped the recent Iraqi elections would help in the peace process.

"It should not be assumed that we would bring all of our forces home," Mr Howard said.

"We're having some discussion with our coalition partners in the interests of further training the Iraqis in the interests of building on what has been achieved to date."

Mr Howard said it would be a short-sighted policy to design a timeline for the troops to be returned to Australia.

"I don't want to leave Australian troops in Iraq . . . a day longer than is necessary," he said.

"But I am not going to be part of a policy which leaves the job unfinished."

The renewed commitment comes as the Government was accused of providing defective and inappropriate equipment to defence forces overseas. Opposition defence spokesman Robert McClelland said the Government had become too focused on buying big ticket military items.


I imagine the high morale of both the Australian and Japanese soldiers is pretty hard to conceal from their respective leaders. It is far more persuasive than the snivelling from the opposition. It emboldens national pride.
Posted by: Anonymoose || 02/12/2006 18:12 || Comments || Link || E-Mail|| [6539 views] Top|| File under:
Iraqi Army Leads Operation; Weapons Cache Found, Destroyed
Iraqi soldiers from the 1st Battalion, 4th Brigade, 1st Iraqi Army Division, cleared the rural village of Subiyhat of insurgents yesterday, marking their second independent operation, officials said today.

Marines from 1st Battalion, 1st Marine Regiment, Regimental Combat Team 8, assisted in the operation by providing security on the outer perimeter.

The operation resulted in the detention of four suspected insurgents and enhanced relations between the citizens of Subiyhat and the Iraqi army, officials said.

It was also another step toward the Iraqi unit's operational independence, said Marine battalion commander Lt. Col. David J. Furness.

Elsewhere, soldiers from the 3rd Battalion, 16th Field Artillery Regiment, 2nd Brigade Combat Team, 4th Infantry Division, were tipped off by an Iraqi about a weapons cache Feb. 9.

The local national directed the combat patrol to the ammunition, which was buried in a field near a house north of Najaf, capital city in Najaf province.

The cache included 71 100 mm high explosive rounds, four weapons, eight 122 mm rounds and five 115 mm high explosive anti-tank rounds.

An explosive ordnance disposal team was dispatched to the site and cleared the cache.

In other news, soldiers provided humanitarian assistance Feb. 8 to 100 flood victims in Mulay al Moskaul.

Due to heavy flooding in the Tigris River basin, Mulay al Moskaul village had been isolated for five days.

Two Multinational Division Central South helicopters were used to assist Iraq in three different settlements in the area. Humanitarian aid included potable water, food, shoes, clothes, mattresses, hygienic items and toys.

Officials also reported that a 53-year-old male security detainee at Abu Ghraib died Feb. 11 at 1:20 p.m. from complications after being assaulted by an unknown number of detainees.

The detainee was transported to Task Force Med 344th, at Abu Ghraib, by the guards after the detainee reported the assault. The detainee quit breathing at 11:50 a.m. and medical personnel administered CPR and inserted a breathing tube. An attending physician pronounced him dead after he failed to respond to aggressive medical treatment.

The military Criminal Investigation Division is investigating the incident, which is standard procedure after any detainee death.

The detainee's remains will be transferred to the family upon completion of an autopsy, standing procedure for all detainees who die while in custody.
Posted by: Anonymoose || 02/12/2006 17:50 || Comments || Link || E-Mail|| [6513 views] Top|| File under:
Israel-Palestine-Jordan
Wind drift a factor, search for civilian parachutist continues over Iran.
Search for parachutist called off

Security forces all but called off a search and rescue operation for a civilian parachutist who had reportedly landed in the area, saying that initial reports of the parachutist being kidnapped by Palestinians were likely false.

IDF and Police officials added that they had received no report of any missing Israeli civilians.

Helicopters and IAF fighter jets, which were part of the search operation were called off, and ground forces were reduced to soldiers on look- out from permanent IDF positions in the area.

Security officials said that after three hours of searching, not even a parachute had yet been found.

During searches of the area it was reported that remains of a parachute were found, however, those only turned out to be remnants of a Palestinian Authority election campaign banner.

Security forces had entered the village of E-Shyoukh, east of Halhoul - which is south of Hebron - on Sunday, to search for the parachutist.

Security forces who entered the village were met with resistance and pelted with stones, military sources said, but the search was continued.


Posted by: Besoeker || 02/12/2006 15:10 || Comments || Link || E-Mail|| [6565 views] Top|| File under:
West Bank mosque defaced by graffiti
Graffiti insulting the Prophet Muhammad was found Sunday scrawled on a West Bank mosque, heightening tensions already inflamed by caricatures of Islam's founder reprinted in a Danish newspaper.

IDF soldiers washed off the slogans on the mosque in the West Bank village of Neve Elias near Kalkilya, which included one that equated Muhammad with a pig, an animal held by Muslims to be unclean. The Star of David was also drawn next to the slogans.

Palestinian eyewitnesses reported that they spotted a car with Israeli license plates fleeing the area.

Aggrieved villagers gathered to protest, and shortly after, several Palestinians protestors were wounded when soldiers fired at their legs after being pelted with rocks, Israel Radio reported.

In a related incident, an Israeli woman was also wounded after her car was pelted with stones near Kalkilya. The woman was evacuated to a hospital, and her condition wasn't immediately known.

IDF officers and civilian guards apologized profusely for the incident.

In contrast, right-wing activist and head of the "National Jewish Front" extremist organization Baruch Marzel was less apologetic. "While I do not condone these actions, I cannot condemn them either at a time when Arabs are defacing Torah scrolls and burning Israeli flags", said Marzel.

MK Michael Melchior called the actions a profanity.

"The Graffiti is offensive not only to Islam but also to the image of Jews in the world and it damages our coexistence with our Arab neighbors," said the Meimad leader.

"Any believing Jew should protest against this heinous crime," he added. "We need to do all within our powers to catch those lawbreakers who are trying to enflame the region with their misdeeds."


Shades of Tawana Brawley?
Posted by: Anonymoose || 02/12/2006 10:33 || Comments || Link || E-Mail|| [6524 views] Top|| File under:
Syria-Lebanon-Iran
Bashar rattles cabinet
Syria's president ordered a major Cabinet shake-up Saturday, signaling he has no plans to cave under growing U.S. and international pressure over the assassination of a former Lebanese leader and alleged failure to stop militants from crossing into
Iraq.

President Bashar Assad named his hard-line Foreign Minister Farouk al-Sharaa as vice president and replace him with his deputy, Walid Moallem, a former ambassador to the United States and
United Nations. Al-Sharaa was also put in charge of implementing Syrian "foreign and information policies."

The U.N. investigation into the assassination of former Lebanese Prime Minister Rafik Hariri has accused both men of giving false information to the probe.

Hariri died in a truck bombing that killed 20 other people in Beirut on Feb. 14, 2005. Syria has denied involvement, although U.N. investigators said the assassination could not have occurred without Damascus' knowledge.

Hariri's murder spurred demonstrations in Beirut and intense international pressure that prompted the Syrians to comply with a standing U.N. resolution to pull its troops out of Lebanon after dominating the country for nearly three decades.

A U.N. report in October said Assad threatened Hariri at an August 2004 meeting over the extension of the term in office of Lebanese President Emile Lahoud, Hariri's political foe.

Syria's former vice president Abdul-Halim Khaddam, a close friend of Hariri who resigned and later defected, has said Assad had threatened Hariri at a meeting months earlier.

Al-Sharaa, in a letter to the U.N. commission, said the August 2004 Assad-Hariri meeting was "in the framework of the ongoing political consultation between the Syrian and Lebanese leaders."

The former chief U.N. investigator, Detlev Mehlis, accused Moallem of giving the commission false information about a meeting in Beirut with Hariri 13 days before he was killed. According to a taped conversation of that meeting, Moallem told Hariri that "we and the (security) services here have put you into a corner." He continued, "Please do not take things lightly."

The Mehlis report said the recorded conversation "clearly contradicts" Moallem's witness account taken in September "in which he falsely described the Feb. 1 meeting as 'friendly and constructive' and avoided giving direct answers to the questions put to him."

Syria also repeatedly has rejected accusations from Washington and Baghdad that it is lax in efforts to close its border with Iraq to foreign fighters entering the country to join the insurgency. The Syrians claim they are doing all they can to clamp off the flow of militants.

The U.N. commission has asked to interview both Assad and al-Sharaa. Syria has not responded directly, but Assad rejected an earlier request.

Syrian political analyst Imad Shuaibi said that naming al-Sharaa as vice-president had been expected "but it was delayed until now in order to show that Syria does not bow to foreign pressures."

Al-Sharaa served as foreign minister since 1984, and becomes one of two vice presidents, the other — Zuhair Masharqa — was named to the post under the late President Hafez Assad, father of the current leader.

In all, the reshuffle brought in 15 new ministers to the 34-member Cabinet.
Posted by: Dan Darling || 02/12/2006 02:39 || Comments || Link || E-Mail|| [6491 views] Top|| File under:
Ahmadinejad blames US, Israel for cartoons
Note that despite all the riots and angry protests in Iran, the article notes that Shi'ites do not forbid depictions of the Prophet. I'm not terribly surprised - it adds another reasons why they're often compared to Catholics (with Sunnis being Protestants) and makes perfect sense given the huge devotional images of the ayatollahs we see them hauling around. That also adds all the more evidence that it was the Iranian government that orchestrated these protests.
Iran's hard-line president on Saturday accused the United States and Europe of being "hostages of Zionism" and said they should pay a heavy price for the publication of caricatures of the Prophet Muhammad that have triggered worldwide protests.

Denmark — where the drawings were first published four months ago — warned Danes to leave Indonesia, saying they faced a "significant and imminent danger" from an extremist group and announced it had withdrawn embassy staff from Jakarta, Iran and
Syria.

Yemen announced that three chief editors of privately owned Yemeni papers will stand trial for printing the Danish cartoons and their publishing licenses suspended. They Information Ministry officials said the editors are charged with offending the prophet of Islam and violating religions.

Earlier this month, two Jordanian editors were put on trial for reprinting the Danish caricatures of Muhammad.

Saudi Arabia's top cleric said in a Friday sermon that those responsible for the drawings should be put on trial and punished.

Muslims in several European and Asian countries, meanwhile, kept up their protests, with thousands taking to the streets in London's biggest demonstration over the issue so far.

Last week, demonstrators in tightly controlled Iran attacked the Danish, French and Austrian embassies with stones and firebombs and hit the British mission with rocks.

Iranian President Mahmoud Ahmadinejad, who is at odds with much of the international community over Iran's disputed nuclear program, launched an anti-Israeli campaign last fall when he said the Holocaust was a "myth" and that Israeli should be "wiped off the map."

In a speech marking the 27th anniversary of the Islamic Revolution Saturday, Ahmadinejad linked his public rage with
Israel and the cartoons satirizing Islam's most revered figure.

"Now in the West insulting the prophet is allowed, but questioning the Holocaust is considered a crime," he said. "We ask, why do you insult the prophet? The response is that it is a matter of freedom, while in fact they (who insult the founder of Islam) are hostages of the Zionists. And the people of the U.S. and Europe should pay a heavy price for becoming hostages to Zionists."

The drawings — including one that depicts the prophet with a turban shaped like a bomb with a burning fuse — were first published in September and recently reprinted in other European publications that said it was an issue of freedom of speech.

Islam widely holds that representations of the prophet are banned for fear they could lead to idolatry.

Iran, a predominantly Shiite Muslim country, has seized on the caricatures as a means of rallying its people behind a government that is increasingly under fire from the West over its nuclear program.

Shiite Muslims do not ban representations of the prophet and some in Iran's provincial towns and villages even carry drawings said to be of Muhammad. But Tehran said the newspaper caricatures were insulting to all Muslims.

Austrian Foreign Minister Ursula Plassnik said on behalf of the
European Union that Ahmadinejad's remarks should not be silently accepted.

"These remarks stand in complete contradiction to the efforts of numerous political and religious leaders who after the events of the past few days are campaigning for a dialogue between cultures that is marked by mutual respect," Plassnik said.

Plassnik was referring to appeals for calm made in recent days by Arab governments, Muslim clerics and newspaper columnists who fear the sometimes deadly violence has only increased anti-Islamic sentiment in the West.

Norway's ambassador to Saudi Arabia apologized on Saturday for the "offense" caused when a Norwegian newspaper published caricatures of the Prophet Muhammad.

Denmark, which has been stunned by the wave of protests over the caricatures that first appeared in the Danish newspaper Jyllands-Posten in September, urged its citizens on Saturday to leave Indonesia as soon as possible, saying they were facing "a significant and imminent danger" from an unnamed extremist group.

The warning came hours after the ministry said it withdrew Danish staff from Indonesia, Iran and Syria.

The Danish ambassador to Lebanon left last week after the embassy building in Beirut was burned by protesters.

Jyllands-Posten has apologized for offending Muslims but stood by its decision to print the drawings, citing freedom of speech.

The newspaper's culture editor, Flemming Rose, who was in charge of the drawings, went on indefinite leave Thursday, but many Muslims said that would do little to quell the uproar.

The paper has denied that Rose was ordered to go.

"He was not forced out," the paper's spokesman Tage Clausen told The Associated Press in Copenhagen. "He's on vacation, that's all."

Saudi Sheik Abdul Rahman al-Seedes, the imam of the Grand Mosque in Mecca, called on Muslims to reject apologies for the "slanderous" caricatures.

"Is there only freedom of expression when it involves insults to Muslims? he said in his sermon, which was published Saturday in the Al Riyad daily.

Noisy but peaceful rallies also were held in Turkey, Indonesia, the Netherlands, Germany, France, Switzerland and elsewhere, although the Middle East was largely calm.

Indonesian President Susilo Bambang Yudhoyono said the caricatures were damaging attempts to blend the Muslim faith with democracy.

"It sends a conflicting message to the Muslim community: that in a democracy it is permissible to offend Islam," the U.S.-educated leader wrote in a commentary that appeared Saturday in the International Herald Tribune.
Posted by: Dan Darling || 02/12/2006 02:19 || Comments || Link || E-Mail|| [6482 views] Top|| File under:
Al-Qaeda trying to muscle into Lebanon over the last few months
Lebanese Interior Minister Ahmed Fatfat said al-Qaeda terror organization has been trying to settle in Lebanon for the last few months.

On Saturday, Fatfat told the French paper, Liberation, that they are aware of the Qaeda efforts in this direction; the network infiltrates its fighters or it collects its supporters inside the country.

Appointed in replacement of Hassan Sabeh, who was the former youth minister but resigned last week due to the cartoon protests in the capital Beirut, Fatfat said, "A short while ago, we collapsed the two groups suspected for affiliation with al-Qaeda network."

Lebanese minister also informed about the arrests of 13 people from different Middle Eastern countries planning to attack Lebanon. And five more, who attacked the military positions, were also detained, he added.

The judicial sources reported on the Syrian, Lebanese, Saudi Arabian, Jordanian, and Palestinian citizens among the arrested a month ago.
Posted by: Dan Darling || 02/12/2006 01:52 || Comments || Link || E-Mail|| [6493 views] Top|| File under:
IAEA cameras taken off Iran N-sites
Tick... tick... tick...

Inspectors from the UN nuclear watchdog agency have stripped most surveillance cameras and agency seals from Iranian nuclear sites and equipment as demanded by Tehran in response to its referral to the UN Security Council, according to diplomats.
Posted by: Fred || 02/12/2006 00:00 || Comments || Link || E-Mail|| [6586 views] Top|| File under:
US prepares military blitz against Iran's nuclear sites
Strategists at the Pentagon are drawing up plans for devastating bombing raids backed by submarine-launched ballistic missile attacks against Iran's nuclear sites as a "last resort" to block Teheran's efforts to develop an atomic bomb.


I've remarked before, Mahmoud has no idea what he's playing with...

Central Command and Strategic Command planners are identifying targets, assessing weapon-loads and working on logistics for an operation, the Sunday Telegraph has learnt.


I'm guessing this is a story we intended to get out...

They are reporting to the office of Donald Rumsfeld, the defence secretary, as America updates plans for action if the diplomatic offensive fails to thwart the Islamic republic's nuclear bomb ambitions. Teheran claims that it is developing only a civilian energy programme. "This is more than just the standard military contingency assessment," said a senior Pentagon adviser. "This has taken on much greater urgency in recent months."


... as the negotiations route blew up in the Euros' faces...

The prospect of military action could put Washington at odds with Britain which fears that an attack would spark violence across the Middle East, reprisals in the West and may not cripple Teheran's nuclear programme. But the steady flow of disclosures about Iran's secret nuclear operations and the virulent anti-Israeli threats of President Mahmoud Ahmadinejad has prompted the fresh assessment of military options by Washington. The most likely strategy would involve aerial bombardment by long-distance B2 bombers, each armed with up to 40,000lb of precision weapons, including the latest bunker-busting devices. They would fly from bases in Missouri with mid-air refuelling.


... not to take place over European territory, of course...

The Bush administration has recently announced plans to add conventional ballistic missiles to the armoury of its nuclear Trident submarines within the next two years. If ready in time, they would also form part of the plan of attack.


If they are, it'll just be icing on the cake...

Teheran has dispersed its nuclear plants, burying some deep underground, and has recently increased its air defences, but Pentagon planners believe that the raids could seriously set back Iran's nuclear programme.


It would also set back Iran's nutcake regime...

Iran was last weekend reported to the United Nations Security Council by the International Atomic Energy Agency for its banned nuclear activities. Teheran reacted by announcing that it would resume full-scale uranium enrichment - producing material that could arm nuclear devices. The White House says that it wants a diplomatic solution to the stand-off, but President George W Bush has refused to rule out military action and reaffirmed last weekend that Iran's nuclear ambitions "will not be tolerated".


Mahmoud's making his brag, and Bush has said what we're going to do. Mahmoud doesn't believe it, or he believes that dispatching Hezbollah boomers to Washington is a war-winning plan. The danger is that they've already gotten a nuke from the helpful Paks or some other party, even if they're not yet producing their own. Then we have to take it out before they can use it. If we're not able to do that, or if they jump the gun, then all bets are off and they stand a good chance of getting incinerated.

Sen John McCain, the Republican front-runner to succeed Mr Bush in 2008, has advocated military strikes as a last resort. He said recently: "There is only only one thing worse than the United States exercising a military option and that is a nuclear-armed Iran." Senator Joe Lieberman, a Democrat, has made the same case and Mr Bush is expected to be faced by the decision within two years.


My guess would be within a year...

By then, Iran will be close to acquiring the knowledge to make an atomic bomb, although the construction will take longer.


Nothing is a better deterrent to those seeking nuclear weapons than the aftermath of the U.S. taking out the Iranian nuclear weapons program.
Posted by: lotp || 02/12/2006 00:00 || Comments || Link || E-Mail|| [6550 views] Top|| File under:
Small bomb exploded in car in south Beirut, one injured
A small explosion damaged a car in south Beirut Saturday and injured a woman who was passing by, police said. Explosive experts were trying to learn whether the explosion was caused by a bomb wired to the car or had been placed under it. The woman suffered minor injuries, the police said.

Lebanon has witnessed a series of mysterious bombings since a massive truck bomb killed former Premier Rafik Hariri and 20 others on Feb. 14, 2005. In 14 bombings since then, 11 people were killed. The last explosion was Feb. 2, which injured a soldier when a bomb was tossed at the wall of a Beirut army barracks. The explosion in the predominantly Shiite Muslim area of Ouzai as tension and apprehension increased in the Lebanese capital in the days before massive demonstrations were expected to mark the first anniversary of Hariri's assassination.
Posted by: Fred || 02/12/2006 00:00 || Comments || Link || E-Mail|| [6479 views] Top|| File under:
Who's in the News
90
[untagged]
Bookmark
E-Mail Me
The Classics
The O Club
Rantburg Store
The Bloids
The Never-ending Story
Thugburg
Gulf War I
The Way We Were
Bio
Merry-Go-Blog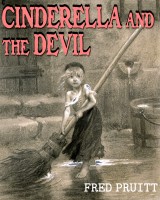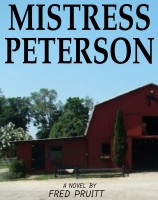 On Sale now!


A multi-volume chronology and reference guide set detailing three years of the Mexican Drug War between 2010 and 2012.

Rantburg.com and borderlandbeat.com correspondent and author Chris Covert presents his first non-fiction work detailing the drug and gang related violence in Mexico.

Chris gives us Mexican press dispatches of drug and gang war violence over three years, presented in a multi volume set intended to chronicle the death, violence and mayhem which has dominated Mexico for six years.
Click here for more information


Meet the Mods
In no particular order...


Steve White
Seafarious
Pappy
lotp
Scooter McGruder
john frum
tu3031
badanov
sherry
ryuge
GolfBravoUSMC
Bright Pebbles
trailing wife
Gloria
Fred
Besoeker
Glenmore
Frank G
3dc
Skidmark
Alaska Paul



Better than the average link...



Rantburg was assembled from recycled algorithms in the United States of America. No trees were destroyed in the production of this weblog. We did hurt some, though. Sorry.
44.201.68.86

Help keep the Burg running! Paypal: