Afghanistan
12 Afghans Surrender After Firefight
U.S. Special Forces soldiers came under heavy weapons fire Feb. 10 as they patrolled an area north of Bagram Air Base, Afghanistan. The soldiers were on a mounted patrol when anti-coalition forces opened fire with machine guns and rocket-propelled grenades, U.S. officials said. The patrol drove through the fire and called for close-air support. Coalition aircraft dropped precision-guided munitions on targets and then strafed the area. There were no U.S. casualties.


Another gang that can't shoot straight, thankfully


The commander of the 2nd Battalion of the Afghan national army later arranged the surrender of 12 men loyal to a local warlord. The 12 had fled into the hills and hid in area caves; they turned over their weapons and ammunition to the 2nd Battalion.


"Ya'll come out, or we're coming in!"


The incident continues a string of isolated attacks on coalition forces. On Feb. 7, coalition forces came under fire southwest of Gardez. There have been mortar and rocket attacks on coalition targets in the country. U.S. Central Command officials said it is sometimes difficult to tell whether an attack was directed at the coalition or was fighting among rival Afghan factions. Operation Mongoose near Spin Boldak is winding down. Troopers of the 82nd Airborne Division continued cave destruction in the Adi Ghar Mountains. The operation began Jan. 27. At least 18 Afghan fighters loyal to Gulbuddin Hekmatyar were killed. At Mongoose's height, 300 to 350 coalition troops were involved. Coalition forces cleared more than 75 caves.


Now what was that about neglecting Afghanistan?
Posted by: Steve || 02/11/2003 01:28 pm || Comments || Link || E-Mail|| [284 views] Top|| File under:
Afghanistan Foes Unite In Their Hatred Of America
Source: NNI
The expelled Taliban rulers of Afghanistan and the former prime minister Gulbuddin Hekmatyar, once bitter foes, do not make the most obvious bedfellows. But with support from some of the channels that funded the Afghan struggle against the Soviet Union, remnants of the former hardline regime and Hekmatyar have come together over their hatred of the US and distrust of the pro-western government of President Hamid Karzai.


Are we discussing Soddy and ISI money here? Except for the U.S., nobody else kicked in for the holy war, so we've run out of suspects, haven't we? The questions is, is it one, the other, or both?


"Hekmatyar and remnants of the Taliban are members of the same play and that play is not being directed by Afghanistan," said Yunis Qanooni, the education minister and former interior minister, who is a powerful member of the Northern Alliance. Afghan officials and western diplomats think Hekmatyar and the Taliban are working in a loose alliance, sharing information and perhaps exchanging logistical and financial support, Financial Times reported.


So'd Rantburg. So'd lotsa other places...


The Taliban are regrouping under a new command structure, says a senior western diplomatic source - a structure in which Mullah Mohammad Omar, its former leader, plays a lesser role. Mullah Omar's whereabouts are uncertain. A senior Afghan official said he had recently been "spending time in the border area", supporting the theory he is using it as a refuge.
Do they have a sanitarium there, perchance?
Hekmatyar, meanwhile, has been sighted in some half-dozen provinces along the border and in Kunar, the eastern province from which have emerged reports of terrorist training camps. How great a threat the regrouped Taliban and Hekmatyar present is debatable, officials say. While Hekmatyar has the capability and will to carry out attacks on western or western-allied targets, officials say he lacks the broad popular support needed to foment an uprising.
That's because most people detest him and his own party tossed him.
Posted by: Fred Pruitt || 02/11/2003 11:17 am || Comments || Link || E-Mail|| [305 views] Top|| File under:
German and Dutch troops take over Afghan force
Germany and the Netherlands took over joint command of the international peace- keeping force in Afghanistan yesterday amid ongoing disagreement about the future of the mission.


Look! A weasel and an eagle, playing together in the green grass and sunshine! Will wonders never cease!


Even as Lt-Gen Norbert Van Heyst, the new commander of the International Security Assistance Force (ISAF), vowed to maintain law and order, a rocket landed a hundred metres from a German base in Kabul.


"Hi, we're Mahmoud and Fatima, your new neighbors. We were going to bring you a plate of cookies, but we got this lovely 122 mm rocket at the market today."


Fourteen peace-keepers have died on duty in Afghanistan since the United Nations created the international force in 2001. The force's worst tragedy was a helicopter crash on 21 December 2002 that killed seven German soldiers.


The Germans serving in Kabul, and especially these seven, deserve our respect and admiration. Thanks, guys.


The peace-keeping force, which numbers about 4,000 soldiers, was first deployed on the streets of Kabul in December 2001 to bolster security. Britain commanded the force until June last year, when Turkey took over. Lt-Gen Van Heyst said the mission of the force would remain the same. "Although the name and face of the commander of ISAF may change, ISAF's purpose and commitment will not," he said. The command was handed over by Turkey's Maj-Gen Hilmi Akin Zorlu during a ceremony at a secondary school in the capital. Dignitaries present included Hamid Karzai, the Afghan President; Peter Struck, the German Defence Minister, and Benk Korthals, the Dutch Defence Minister. "For the first time, Nato capabilities are being employed in Afghanistan – perhaps an initial step to an extended Nato responsibility for this country," Mr Struck said, referring to the Dutch and German membership of Nato.


Anybody see any French troops there? Hello?


Mr Struck has already proposed that Nato take command in Afghanistan after the joint German-Dutch administration ends in six months. But France says it is concerned that such a move could provoke further resentment in an already tense atmosphere.


Might also cut in on those TotalFina contracts with Pashtunistan.


If Nato did not take over command of ISAF in "August or September at the latest," Spain or Canada could possibly inherit the job, Mr Struck said.


Both good choices. I'll bet the Poles could do this too.


In December 2002, Germany doubled to 2,500 its contingent in the peace-keeping force and extended its participation by a year. The Turkish contingent, now about 1,400, is likely to be reduced to 160 men.


They're going to be busy; fortunately they've been tuned up nicely.


Eventually, the peace-keepers' duties are to be taken over by a newly created Afghan police force, but that is not likely to happen for several years. The Karzai government and the United Nations have called for an expansion of the force's role outside Kabul. Abdullah Abdullah, the Afghan Foreign Minister, said his government would like to see the force's mandate extended beyond 2003. But component countries have been reluctant to provide troops or funds for what would be a risky and expensive assignment. While security in the capital appears to have stabilised in recent months, there has been an increase this year in attacks in southern Afghanistan by groups believed to be linked to the ousted Taliban regime and renegade warlords. In addition to the ISAF peace-keepers, thousands of American-led combat troops are deployed in Afghanistan to hunt down remnants of the former Taliban regime and al-Qa'ida.


"Elk hunter" hunting licenses still available!
Posted by: Steve White || 02/11/2003 12:53 pm || Comments || Link || E-Mail|| [362 views] Top|| File under:
Europe
Athens gives discreet backing to Turkey over NATO row
Greece on Tuesday voiced support for its old foe and NATO ally Turkey in a row splitting the transatlantic alliance, but stopped short of blaming the three NATO members which sparked the crisis. France and Belgium, joined by Germany, vetoed a US request Monday to begin boosting Turkey's defenses ahead of a possible US-led strike on Iraq.


This is Greece, backing Turkey. In other news, Garfield announced he and Lassie are engaged.


"You understand perfectly well that, for reasons of one's own national interest, if a NATO member state invokes Article Four we cannot oppose it," government spokesman Christos Protopapas said. He was referring to Ankara's decison on Monday to activate an article in NATO's 1949 founding charter, which calls on the allies to consult whenever a member feels its territory is threatened. However the spokesman, asked several times about Greece's reaction to the triple veto that has now triggered emergency procedures for NATO's 19 members, declined to comment.
Greece has "protested on numerous occasions when NATO procedures were not launched even though (Greece) felt it was at risk of an attack",

from Turkey

he said. Greece, therefore, cannot be "one of those who would block the procedure," Protopapas said.
The country's respect for Turkey's use of Article Four has "nothing to do" with a looming war with Iraq, since Athens maintains its firm commitment to finding a peaceful, diplomatic resolution to the standoff with Baghdad, he said.


But at least they are consistant
Posted by: Steve || 02/11/2003 02:57 pm || Comments || Link || E-Mail|| [364 views] Top|| File under:
Schröder's coalition near collapse over leak
GERMANY'S coalition Government was on the brink of collapse yesterday as details emerged of a row between Gerhard Schröder, the Chancellor, and Joschka Fischer, the Foreign Minister, who threatened to quit over differences on Iraq. Herr Fischer, the leader of the Green Party, was enraged over weekend press leaks of a Franco-German plan to establish a UN protectorate in Iraq. The leak, to Der Spiegel magazine, appeared to come from the Chancellery or Social Democrat headquarters. The Foreign Minister immediately telephoned Herr Schröder to demand an explanation. "It was a loud and emotional exchange of views," a German diplomat said. "Relations between the Chancellor and his Foreign Minister have plunged into an ice age," Bild newspaper said. Last night Berlin denied that there was a rift between the men.
"Ja, ja. Relations are good mit dem sons o' bitches..."
Herr Fischer was involved in attempts to boost the presence of UN inspectors in Iraq. He appears to have passed on some information to the Pope during a meeting on Friday. But the detail in the plan published yesterday, including a proposal for UN troops to man roadblocks in Iraq with French Mirage jets flying overhead, did not form part of Foreign Ministry calculations.


Sounds like most of what formed the Foreign Minstry calculations was Peace at Any Price™ — and screw the Merkins.
Posted by: Fred Pruitt || 02/11/2003 09:42 am || Comments || Link || E-Mail|| [297 views] Top|| File under:
Fifth Column
Islamists' White House gatekeeper
Frank J. Gaffney Jr.

One of the hardiest perennials in the Washington political scene is the spectacle of conservatives publicly disagreeing with one another. The vicious personal attacks launched against me last week by Grover Norquist, however, went way beyond the kind of dispute that so often enlivens policy discourse, usually to the delight — and advantage — of liberals who agree with neither camp.


So why would Mr. Norquist, a colleague well-known and widely admired for his work on tax reduction and conservative activism with whom I have often worked collaboratively over the years, publish a letter and take to the airwaves to accuse me of "racism," "bigotry" and "lying"?

The reason given in a letter Mr. Norquist circulated last Wednesday, that was subsequently quoted at length in articles in Friday's editions of The Washington Times and The Washington Post, was comments I made at the annual Conservative Political Action Conference (CPAC) on January 31. During a panel discussion about the balance to be struck in time of war between preserving our civil liberties and safeguarding our country and lives, I mentioned several factors that are compelling the Bush administration, properly in my view, to infringe in relatively minor ways on traditional American freedoms to save the country from terrorist destruction.

Preeminent among these is the threat posed by "Islamists" — adherents to radical, violent Muslim sects like the Wahhabis of Saudi Arabia — not only in remote places like Indonesia, Pakistan and Bosnia but in the United States, itself. I made an express distinction between such Islamists and what is, I believe, the majority of Muslims in this country whom the former are determined to recruit, intimidate and dominate through a variety of techniques.

Wahhabi-Saudi funding appears to have been instrumental in creating and sustaining a large number of organizations involved in such troubling activities as: prison recruitment of American felons, indoctrination of U.S. military personnel, proselytizing on more than 500 college campuses across the United States, charitable fund-raising for terrorists and, of course, underwriting — and, therefore, controlling — as many as 70-80 percent of the nation's mosques.
Posted by: kanji || 02/11/2003 02:43 pm || Comments || Link || E-Mail|| [418 views] Top|| File under:
India-Pakistan
J&K initiates measures to attract tourists
Jammu and Kashmir government has initiated several measures to attract tourists to the valley, Minister for Housing and Urban Development Ghulam Hassan Mir has said.
Cheese! That's the idea of the year! Why didn't I think of that?
The people of the valley are directly or indirectly connected with tourism and its revival was essential for the development of the state, Hassan said after inaugurating Notified Area Committee Building at Dooru in Anantnag district on Monday. He said the present tourist resorts would be made more attractive for economic development of the state and more facilities would also be extended at all the tourist places. Mir said the government contemplates to identify more tourist resorts in the valley for which instructions have already been issued to concerned agencies.


I've already put in a bid for the "Famous Masscres Tour" concession, so you guys can just forget about it...
Posted by: Fred Pruitt || 02/11/2003 01:24 pm || Comments || Link || E-Mail|| [288 views] Top|| File under:
Lashkar e-Taiba snuffy breaks jail...
In a major security lapse, one of the accused in the massacre of 30 migrant Hindu labourers in Qasim Nagar locality of Jammu city last year, on Tuesday escaped from a police lockup in Surankote of Poonch district, police sources said here.


The words "apalling incompetence" spring to mind...


Altaf Hussain, a Lashkar-e-Taiba (LeT) member of a six member group that included a foreign mercenary and a LeT hitman, Abu Tallah involved in the massacre on July 13 last year, gave a slip to security men and escaped from the police lockup early on Tuesday morning. Hussain, a resident of Fazalabad village of Surankote was taken there in connection with the case sometime back, they said.


What? He was homesick?


A manhunt was launched in entire Poonch district to arrest him, the sources said adding that a probe has been ordered into his escape. Two cops have been put suspended in this connection, they said.


Suspended by their thumbs, we hope...


Hussain, was was involved in several attacks on security forces and killings of people in Poonch district and also smuggled weapons from Surankote to Jammu city for their use in the massacre. He was arrested alongwith six others including top ranking terrorist Abu Tallah in October last year.


And they let the bloodthirsty bastard escape? We might point out that if they'd stretched his neck to about three feet long that wouldn't have happened...
Posted by: Fred Pruitt || 02/11/2003 01:21 pm || Comments || Link || E-Mail|| [280 views] Top|| File under:
Iraq
U.S. Hits Ballistic Missile Launcher in Southern Iraq
U.S. planes bombed a ballistic missile launcher in southern Iraq on Tuesday, Pentagon officials said, in the first operation against Iraqi weapons that are meant to hit ground targets instead of aircraft or ships.


Interesting milestone.


Eight American warplanes dropped a total of 16 bombs on the Iraqi missile system near Basra at about 11 a.m. EST, Pentagon officials said, speaking on condition of anonymity. A statement from U.S. Central Command said the Iraqis had moved the mobile missile-launching system into the southern no-fly zone.


Military people, help me out here: isn't this a pretty large number of bombs and aircraft for 1 launcher?


The donkey dong Ababil is a solid-fueled missile developed after the 1991 Gulf War. Iraq says it does not fly farther than the 93-mile limit on Iraqi missiles imposed by United Nations sanctions. The United States and Britain say the Ababil probably either has a longer range or could easily be modified to fly farther. U.S. officials say the Ababil also can be used to carry chemical or biological warheads.


Hence the overkill?


Even under the U.N. limit, an Ababil missile fired from Basra could easily reach Kuwait, where thousands of U.S. troops are massing in preparation for a possible invasion of Iraq.
David Warren has another good article today alluding to a briefing given to NATO by a German intelligence officer detailing the Iraqi WMD threat to Turkey. Apparantly it went well beyond Powell's briefing and had a strong impact on the non-Weasels present at the meeting.
Posted by: JAB || 02/11/2003 06:28 pm || Comments || Link || E-Mail|| [372 views] Top|| File under:
U.S. intelligence: Iraq moves Scud launchers
U.S. intelligence sources tell CNN that they have detected recent Iraqi military moves that include placement of Scud missile launch equipment next to mosques and the shipment of explosives into southern Iraq, possible intended for oil fields.


Gee, I didn't think they were supposed to have any Scuds?


U.S. intelligence tells CNN:

• Iraq has moved equipment used for launching Scud missiles next to mosques and historic sites. The move by the Iraqis is viewed as an effort to preserve their launchers from U.S. attack, and is another indicator that Iraq still has Scud missiles. The officials decline to specify the locations of the launch equipment, citing extreme sensitivity, but say the equipment would be a prime target for a U.S. attack.


You put them next to a historic site and you lose protection for that site.


• Large amounts of conventional explosives have been shipped into southern Iraq. Intelligence reports indicate that it's being positioned possibly for detonation of Iraqi oil fields, although officials say they cannot confirm that this is Iraq's intent. When asked to describe the amount of explosives involved, one official quantifies it as "railroad cars" full of material.


Hope we've got a plan for this.


• There are now two layers of Republican Guard defenses around the Baghdad area. One has been publicly discussed: a Republican Guard unit in place around the outskirts of the city. But U.S. officials are now confirming there is a second layer of Republican Guard defenses "some kilometers" outside the city. That deployment has not been widely acknowledged. It includes new bunkers protecting Iraq military equipment and new firing positions.


Fixed positions are nothing but stationary targets.


• Military aircraft are now defensively dispersed, no longer parked near each other on runways.


Doesn't matter. Any Iraqi pilot who goes wheels up will have to fly his way through a cloud of Air Force and Navy pilots fighting to see who gets the most promotion points, er, kills.


• Syria is withdrawing students of Iraqi military academies in advance of any U.S. action. U.S. officials say they believe this will be demoralizing to the Iraqi military.


Syria sends students to Iraqi military academies? What, they couldn't get any seats for the class on White Flag 101 at the French military academy?



Posted by: Steve || 02/11/2003 10:40 pm || Comments || Link || E-Mail|| [352 views] Top|| File under:
The Inspections Dodge
BY KHIDHIR HAMZA
Tuesday, February 11, 2003 12:01 a.m. EST

My 20 years of work in Iraq's nuclear-weapons program and military industry were partly a training course in methods of deception and camouflage to keep the program secret. Given what I know about Saddam Hussein's commitment to developing and using weapons of mass destruction, the following two points are abundantly clear to me: First, the U.N. weapons inspectors will not find anything Saddam does not want them to find. Second, France, Germany, and to a degree, Russia, are opposed to U.S. military action in Iraq mainly because they maintain lucrative trade deals with Baghdad, many of which are arms-related.
Posted by: kanji || 02/11/2003 01:27 pm || Comments || Link || E-Mail|| [295 views] Top|| File under:
Canadian will run Persian Gulf naval task force
Washington/Ottawa — Canada has dramatically increased its naval responsibilities in the Persian Gulf as the United States prepares for war against Iraq. Ottawa and Washington have agreed that a senior Canadian officer will command all allied naval warships, aside from the U.S. aircraft carrier and its close escorts, in the Persian Gulf south of Kuwait and extending through the Strait of Hormuz, The Globe and Mail has learned.


Watch what we do, not what we say.


Although the hugely expanded area of navy operations comes as the Pentagon readies a massive U.S.-led coalition for war against Iraq, the tasks so far assigned to the Canadian-commanded naval task force remain part of the Operation Enduring Freedom, the name assigned to the Afghanistan campaign to smash al-Qaeda and catch fleeing terrorists. "We are sticking exclusively to Enduring Freedom," Major Saint-Louis said.


Yeah, right.


Monday, facing a possible backbench revolt, Prime Minister Jean Chrétien said the United States must have a United Nations mandate before it can launch an attack on Iraq. One Liberal backbencher said in the House of Commons that he would vote no confidence in his own government if the cabinet decided to join the United States in an attack without a UN mandate.


No Canadian I know would pull out when the shooting starts, but I've never met an MP.
Posted by: JAB || 02/11/2003 12:09 pm || Comments || Link || E-Mail|| [368 views] Top|| File under:
Mullah Krekar just loves Binny...
Source: Spiegel Magazine, Translated by Jihad Unspun
Mullah Krekar, the Kurdish Islamist leader of Ansar al Islam recently talked with Germany-based Spiegel magazine about the Iraq conflict and the accusations that have been brought against him by the United States government. Here is the interview uncut and uncensored.

Spiegel: Mullah Krekar, if one believes Secretary of State Colin Powell than you are the leader of an Islamic organization who supports Saddam Hussein and provides shelter to Al-Qaida terorrists. When did you meet with Osama bin Laden for the last time?
Krekar: Osama bin Laden is a good man. He is the jewel in the crown of Islam. He has dedicated his whole life and financial resources to the teachings of Allah. But I have never met him nor am I in contact with him. And the Ansar-e Islam are not what the Americans believe it to be, a connection between Osama bin Laden and Saddam Hussein. During my arrest and detention in Holland I spoke to the FBI and made that point perfectly clear.


"I love Binny. I yearn to be in his arms. But, alas, that's not possible at the moment, since he's probably dead. Ansar's not what the Merkins think it is, a connection between Binny and Sammy; it's a stench and a pestilence in its own right. When I was in jug in Holland, I lied my arse off and obfuscated everything I possibly could."



Spiegel: But is it not true that close to 120 fighters found refuge in villages under your control, close to the Iranian border, and fought against rival Kurdish groups under your control?
Krekar: You will not find one Al-Qaida fighter in our ranks. It is all propaganda. Just like the photograph used by Secretary of State Colin Powell as alleged evidence of a chemical weapons factory in Northern Iraq. The fact is that this photograph does not show the village Churmal and secondly, this village is not under the control of Ansar-e Islam. No factory can be found in the whole region - not for the production of food, clothing or weapons. The existence of this factory is even being questioned by the Democrats in the United States Senate. They're asking why the factory was not destroyed if its whereabouts were known.
"You won't find a single al-Qaeda fighter in our ranks because once they got there they became Ansar al-Islam fighters. The fact that Abu Zubaydah used to be our controller is beside the point. Evidence means nothing, y'know? Not unless we admint to it. Now, allow me to change the subject..."

Spiegel: Documents found by New York Times reporters in an Al-Qaida guesthouse in Kabul hint to the fact that your fighters had been trained in Al-Qaida camps in Afghanistan.
Krekar: Not true. So far nobody has shown me such documents. I am 100% sure that since I took on the leadership of Ansar-e Islam, none of our people went to train in Afghanistan. The Kurdish revolution is in no need of help from the Arabs.


"We've got our own little Afghanistan set up in the hills on the Iraqi-Iranian border. So we don't need Afghanistan anymore, regardless of what the evidence says. Besides which, I haven't seen it with my own eyes, so it doesn't really exist, does it?"



Spiegel: And there was no help required before?
Krekar: No and no again. We are a political organization, which, like 18 other Kurdish organizations fights for the liberation of Kurdistan. We represent the interests of the Muslim population in Iraq.


"We're going to liberate Kurdistan from everybody but us, and then we're going to have a caliphate. We're gonna have a Grand Vizier, by golly. We'll be lopping people's heads off, and hands off, and feet off, and we'll be stonin' adultresses — we're gonna have a high old time. But first we've gotta kill everybody who disagrees with us."



Spiegel: You do use violence to further the goal of Islam - just like Osama bin Laden.
Krekar: We defend ourselves when attacked. If somebody points a Kalashnikov at me then I will shoot. But we have never killed civilians. I might show resemblance to Osama Bin Laden, but I am not him.


"Actually, even if somebody doesn't point a Kalashnikov at me, I will shoot. And 'civilian' is such a theoretical concept, don't you think —

soldier?"

Spiegel: Western Intelligence sources state that they have proof of your involvement in training suicide assassins.
Krekar: This is an important weapon when speaking in military terms, one stands against one hundred. But we do not need to send fighters to Afghanistan to acquire this skill.


"Yeah. So what?"



Spiegel: Do you believe there is a connection between Osama bin Laden and Saddam Hussein?
Krekar: This is hardly possible. Saddam's regime and party are enemies of Islam, just like the Kurds being the enemy of Saddam.


"Everybody's the enemy of Islam except me, and sometimes I'm not too sure about myself."
Posted by: Fred Pruitt || 02/11/2003 11:06 am || Comments || Link || E-Mail|| [370 views] Top|| File under:
Iraq rejects Franco-German proposal; Khatami slams U.S. policy
Iraqi Foreign Minister Naji Sabri has said that although he had not yet seen full details of the Franco-German initiative aimed at solving the Iraqi crisis, Iraq was opposed to its call for an international force. Speaking to the Arabic Al Hayat newspaper, the Iraqi minister said that while Iraq appreciated anti-war initiatives, this particular plan served US interests. "Not a single Iraqi would accept conditions that add to the Iraqi people's burdens and difficulties. We have not read the initiative's details. As to the leaked reports that it calls for sending international forces and such things, then no Iraqi can accept this," Sabri was quoted as saying. "We do not doubt some international parties' keenness to confront and reject the logic of war and aggression, but we believe that presenting ideas in this form ultimately serves the logic of war and aggression that this evil Zionist (US) administration voices," the minister conveyed.


Good, I was slightly worried they might go along with this French/German plan. This makes it easier.


Meanwhile, Iranian President Mohammad Khatami, marking the 24th anniversary of Iran's Islamic revolution, blasted the United States on Tuesday for what he called its unilateralist approach to Iraq. "A U.S. attack on Iraq is in line with its unilateral policy and illegitimate interference in the future of other countries," Khatami told a rally in Tehran. "If we are opposed to war against Iraq...it does not mean that we are content with the Iraqi regime," said the president. With speculation mounting that Iran would be next in the U.S. war on terror after Iraq, Khatami warned the United States not to risk challenging Iran. "America has tested its luck once in confronting this nation by supporting the (former) Shah's regime," said Khatami.


No, Mr. Khatami. The problem was that we walked away from the Shah and let your bunch take over.
Posted by: Steve || 02/11/2003 12:10 pm || Comments || Link || E-Mail|| [341 views] Top|| File under:
Turkey offers Saddam safe haven
ANKARA (Reuters) - Turkey has offered a safe haven to Iraqi President Saddam Hussein if he steps down to prevent a U.S.-led war, a Turkish newspaper says. Aides to the prime minister were not immediately available for response to the report. Foreign Ministry officials had no immediate comment. The mass-circulation daily Milliyet said Prime Minister Abdullah Gul had made the offer to Iraq's number two, Taha Yasin Ramadan, during a secret visit he made to Ankara this month. "Step down to prevent a war, for the future of the Iraqi people. If you take this decision Turkey is ready to make you its guest and provide for your security. Such a step would prevent a war," Fikret Bila, a columnist with good government connections, quoted the Turkish offer to the Iraqi leader as saying. Milliyet said Iraq had given no answer.

NATO member Turkey is reluctantly gearing up for a war in neighbouring Iraq that it fears could destabilise the region and damage its own fragile economy. Turkey has tried to lead efforts to avert war, hosting a meeting of regional leaders last month. It has been cautious in moves towards allowing U.S. access to Turkish bases to prepare for a war. A final parliamentary vote is expected next week. Turkish officials have previously denied any efforts to encourage Saddam to step down.

FOLLOWUP:
Turkish Prime Minister Abdullah Gul Tuesday denied a report that he had offered safe haven to Iraqi President Saddam Hussein if he stepped down to prevent a U.S.-led war. "No, no," Gul responded when reporters asked him about the report in the mass-circulation daily Milliyet, which said he had made the offer to Iraqi Vice-President Taha Yassin Ramadan during a secret visit by Ramadan to Ankara earlier this month.


Make up your dagnabbed mind!
Posted by: Murat || 02/11/2003 09:55 am || Comments || Link || E-Mail|| [301 views] Top|| File under:
Australia: The Army Stays in the Gulf
From Pravda; this one looks almost like legitimate reporting
Prime Minister John Howard arrived to Washington for a last minute meeting with George W. Bush and other US officials. Prior to his departure, Mr. Howard announced he would tell the US President Australia wants to see a second UN resolution prior to joining the America in a war against Iraq. Many Australian commentators, however, see the promise as unrealistic considering that Australian troops, Navy ships and aircraft have been already deployed in the Middle East.


Attaboy, John, keep fighting.


During his trip Mr. Howard is expected to meet as well the UN General Secretary Kofi Annan, British Prime Minister Tony Blair and the President of Indonesia Megawati Sukarnoputri. The Prime Minister, Mr. John Howard confirmed today that Australian troops would stay in the Middle East regardless of any possible moves taken by the United Nations. The Australian Parliament continues a lively debate of the Iraq conflict. The opposition parties: Labor, Greens and Democrats remain strongly opposed to any military involvement in the Middle East.


They don't have the votes to stop it, though.
Posted by: Steve White || 02/11/2003 12:11 pm || Comments || Link || E-Mail|| [367 views] Top|| File under:
Iraq Ready To Let USA Take Its Oil in Exchange for Peace
From Pravda; I'd recommend the 3 lb can of Morton's best.



Iraq might allow American and British companies to work on its oil fields. This statement was released by Iraqi Trade Minister Mohammed Mahdi Saleh to Russian media outlets. The only thing that Americans and British have to do for that is to stop their bellicose actions against Iraq.


"Just be nice to us, and we'll sell you all the oil you want until we release smallpox in your major cities."


The Iraqi minister pointed out that Baghdad does not maintain any relations either with London or with Washington. There would be no obstacles to establish normal relations with the USA and Great Britain, if those countries stopped their bellicose actions against Iraq. Everything that is required for that is a little bit of good will and mutual respect. The minister said that the situation about Iraq would change fundamentally because of that.


"Show us some respect and we'll throw in all sorts of goodies and anthrax and sarin and VX and ricin."


On the other hand, is the USA interested in such a change? For the time being, it deems that the American president is completely sure of the fact that he is getting all Iraqi oil soon anyway, with the help of his missiles and marines.


I think the translator of this piece noticed.


This is, probably, the case, for which Iraq prepared very good suggestions for Russia. Mohammed Mahdi Saleh said that Iraq was ready to sign a long-term program of cooperation with Russia. As it was said, Iraq would be willing to sign the deal at any time that is good for Russia.


"That contract we tore up? Wotta mistake! We take it back for now."


The program is meant for the period of ten years, it is evaluated in 40 billion dollars. As a matter of fact, it should have been signed in 2001. However, the improvement of Russian-American relations and Russia' support of the American struggle with international terrorism made the Iraqi government adjourn the deal.


"Honest, the deal's back on! until we help the Chechers get back at you."


In addition to that, Iraq was disappointed with the way Russia wanted to countersign such a massive cooperation. Mohammed Mahdi Saleh complained of the fact that Russia set out its readiness to sign the deal on the level of ministers for oil and gas. To all appearances, Iraq is not happy with such a low level of counteraction. The minister stated that Iraq would like to raise the significance of the program and to sign it on the level of prime ministers. The minister said that the program was prepared, waiting for signatures to be put down. The most important thing at the moment is to make Russia agree.


"Anything! We'll sign anything! until those damned F-18's go away, then you're screwed."



Indeed, after the conflict regarding the participation of the Russian company LUKOIL in the development of the Iraqi oil field Western Kurna-2, the Iraqi side resumed concluding oil contracts with Russian companies. There was a contract concluded with the Russian company Soyuzneftegaz in the middle of January (to develop Rafidain field in southern Iraq). The second contract gave a right to the Russian company Stroitransgaz to develop Block Four in Iraq's Western Desert. This company obliged to fulfil the contract completely right during the time of UN international sanctions. Experts pointed out that Block Four oil field is one of the largest oil deposits in Iraq; it is comparable to Western Kurna oil deposit.


"It's big! It's really big! You really want a piece of this, don't you? It'll seem even bigger when we set Kurna on fire."


Yet, it seems that Russia does not believe that Iraq is capable of guaranteeing the observation of Russian economic interests in the Persian Gulf. Moscow is more drawn to talk about the future of its oil companies with the USA.


"Why would you deal with the USA? We have everything they have in spades! except money, honor, technology, and reliability."


However, a lot of experts believe that Russia's vague position on the matter does not allow it to make the USA observe its interests in Iraq anyway. The present American administration understands only the military language at the moment. Furthermore, America is in need of a considerable political and military victory despite the fact that the Iraqi oil is the major reason of the American aggression. George W. Bush needs Saddam Hussein's head,

that will do for a start

while Russia backs up the peaceful plan to disarm Iraq, following the French and the German stand on the issue. This position can not but irritate Washington officials. That is why, Russia is not likely to guarantee its interests in the Persian Gulf. According to experts' estimates, if the army operation in Iraq is successful, there will be no point for the United States to make a room for Russia in the Iraqi oil business. The Iraqi oil will allow the USA to overcome the consequences of the economic setback in the country. America will not be subjected to oil prices fluctuations in contrast to all other countries.


I think he noticed.


Needless to mention that Russia is not supposed to ignore Hussein's generous gifts, so to speak. However, Russia does not believe that the Iraqi leader will be able to survive this crisis. Experts believe that Russia's investments in Iraq are not that considerable. Russia's most significant "assets" are the Iraqi debt, which is evaluated in the sum of up to eleven billion dollars. Oil projects failed to accumulate comparable sums since their implementation happened during the period of anti-Iraqi sanctions.


Yep, he noticed.
Posted by: Steve White || 02/11/2003 01:17 am || Comments || Link || E-Mail|| [362 views] Top|| File under:
Isolated UK rubbishes French plan
The foreign secretary, Jack Straw, will underline Britain's isolation in Europe today by rejecting a joint call by France, Russia and Germany to avoid war by sending more weapons inspectors to Iraq. Mr Straw, in a speech in London, will dismiss the plan, formalised in a declaration in Paris last night. France wants to treble the number of inspectors, but the foreign secretary will deride the idea by saying that even a thousandfold increase would fail to guarantee Iraqi disarmament.


Mr. Straw, as usual, hits the bleedin' nail right on the head.


His comments come less than 24 hours after Iraq bowed to one of the key demands of the international community - agreeing to the overflight of U-2 spyplanes. Both the White House and the Foreign Office dismissed the concession as unsurprising and insufficient.


Is this the U-2 proposal that required us not to enforce the "no-fly" zones?


By forging a formal alliance of weasels, France, Germany and Russia - all members of the security council, two of whom can veto any UN resolution - have greatly strengthened the appeasement anti-war campaign. Their declaration proposed "the continuation forever and ever of inspections and a substantial reinforcement of their human and technical capacities ... in liaison with the inspectors".


500 inspectors + 2,000 lightly armed blue-helmets = 2,500 hostages.


In an ill-concealed dig at recent necessary forceful compelling undiplomatic remarks by increasingly frustrated US officials, the declaration requested that discussions "might continue in the spirit of animus; friendship and disrespect that characterises our relations with the United States". The French president, Jacques Chirac, said: "Nothing today justifies a war. This region really does not need another war."


Normandy might need another war.


Vladimir Putin, the Russian president, said the inspectors were making progress. "Iraq is offering more information and has shown a greater wish and willingness to cooperate," he said, adding that Russia was ready to contribute "equipment and aviation" to any effort to bolster the inspections.


Progress perhaps if you measure it on a geological time scale.


The hardening of the anti-war forces will make it near-impossible for the US and Britain to push this weekend for a second UN resolution declaring Iraq to be in material breach of its disarmament obligations and to authorise war. Without a UN mandate, Tony Blair will have difficulty in carrying his cabinet and party with him into war. He has said that he is aware the Iraq crisis is a threat to his premiership.


Tony has also said that he'll go ahead if there is an "unreasonable" veto. I think what happens next week will qualify.


Mr Straw's speech will underline the extent to which Britain has parted company with mainstream Europe over Iraq. Challenging the logic of the Franco-Russo-German position, he will say: "If Saddam bows to the UN's demands and co-operates promptly, what is the need for greater numbers of inspectors? If he maintains his refusal to cooperate, how will higher numbers help? Lethal viruses can be produced within an area the size of the average living room.

"In the absence of Iraqi cooperation, even a thousandfold increase in the UN monitoring, verification and inspection commission's capabilities will not allow us to establish with any degree of confidence that Iraq has disarmed."
"Hear, hear!" cries the back bench. Of course, it'll be the Tories back bench, the Labour back bench will be clucking and wiping spittle off their chins.
The US and British position is that the policy of containment of Iraq employed by the international community since the Gulf war in 1991 has failed completely is redundant and the French, German and Russian call for an increase in inspectors would mark a return to appeasement containment.

In a further setback to Washington and London yesterday, Axis of Weasels founding members France, Germany and Belgium joined forces to block a US-led move to get Nato approval to bolster Turkey's defences ahead of any war against Iraq. Two emergency meetings at the alliance's Brussels headquarters failed to resolve the issue, which is to be discussed by ambassadors meeting again today.


What's to discuss? You honor your word or you don't.


Nicholas Burns, the US envoy, warned that Nato's credibility was now at stake. Diplomats said Mr Chirac was largely to blame for one of the worst crises in Nato's 54-year history.
Steve DenBeste continues to argue that we don't know the real reason why Chirac has been willing to shred France's position at the UN, NATO, the EU and with many world allies to try and block war with Iraq. It certainly isn't because of any moral principles. This is Chirac we're talking about!
The US defence secretary, Donald Rumsfeld, stressed the US and "willing allies" would go ahead with planning to help Turkey "outside of Nato if necessary".


Yo, Turkey: we're there for you when you need us. Consider that the next time you need to buy something.


And in another sign of concern about the Iraq crisis, the EU is to hold an emergency summit next week to discuss the widening rift in European-US relations.


There is no widening rift in "European-US relations". Eighteen European nations see eye-to-eye with the US. Three don't. Too bad the EU isn't run by a majority vote.


The divisions will come to a head on Friday in the aftermath of the report to the security council by the UN chief weapons inspector, Hans Blix, and the head of the International Atomic Energy Agency, Mohammed El Baradei, who said yesterday that Iraq has four days to act on promises to fully disarm with "actual progress" that will demonstrate "the change of environment" necessary to avert war. Although the inspectors witnessed the "beginning of a change of heart" during their weekend visit to Baghdad, concrete measures must now be taken to assure the world that Iraq no longer has weapons of mass destruction, he said.


El Baradei is almost as much an idealist as Blixie. He just can't comprehend that he's being conned by the Iraqis.


With "certain capitals" showing growing impatience with Iraq, several steps should be evident by Friday, Mr El Baradei warned. Revealing the measures, Mr El Baradei said "full and active Iraqi cooperation" was vital if he and Mr Blix were to report the sort of progress that could convince the council to prolong inspections - and possibly defuse the crisis.

As well as overflights by the U-2s and a promise yesterday to bring in legislation banning weapons of mass destruction, the inspectors are seeking a verbal commitment by the Iraqi authorities to permit further unsupervised interviews of Iraqi scientists. It is hoped that some interviews will be carried out abroad.
I'd like to see Dr. Germ interview abroad with giggle juice and bagpipes on hand.
Iraq should also produce additional contemporaneous documentation such as invoices, inventories and government orders to prove the destruction of its anthrax and VX nerve gas. Such evidence would enable the inspectors to close files that have been outstanding for the past 12 years.


It says something that they can't close the files, eh, Guardian?



Posted by: Steve White || 02/11/2003 12:02 am || Comments || Link || E-Mail|| [367 views] Top|| File under:
Southeast Asia
Iraqi diplomat linked to rebel bombing
This story seems to be getting legs.


The Philippines yesterday linked a senior Iraqi diplomat in Manila to a deadly bomb attack by Abu Sayyaf rebels that killed an American serviceman and injured another in the south last year. National Security Council (NSC) head Roilo Golez and Foreign Affairs Secretary Blas Ople confirmed that Iraq's Second Secretary Husham Hussain has been linked to the Abu Sayyaf group. "We are studying the reports that we have received," said Golez. He added that the report on the alleged involvement of Hussain with members of the Abu Sayyaf group who were responsible for the bombing which killed three people, including an American soldier, in Zamboanga City last October 2, came from the National Intelligence Coordinating Agency (NICA).NICA is an affiliate office of the National Security Council.

Explaining how Hussain was allegedly linked to the Abu Sayyaf group, Ople said: "It appeared that immediately after the bombing, there was a call to the embassy of Iraq by an alleged Abu Sayyaf guerrilla." Ople, however, did not categorically identify this person as Hussain. But he added: "I have put the Iraqi embassy on notice that these activities are monitored by the intelligence community." Ople said there would be no further investigation on Hussain. He did not hint if the government will file a diplomatic protest. The Iraqi diplomat has immunity from arrest and investigation.


From arrest, yes. I do believe continued investigation and explusion are in order, though.


But the linkage, if proved, could sour relations between the Philippines and Iraq, analysts said. Several alleged Abu Sayyaf members were arrested for the bombing. Ople said that in his meeting with Iraqi Charge d'Affaires Samir Bolus yesterday, the diplomat vowed to abide by the government's request that Hussain should "cease and desist from actions inconsistent with his diplomatic status and actions that are harmful to Philippine-Iraq relations". Hussain has denied his alleged involvement in the bombing. Golez hinted that the NICA will be closely watching the activities of the Iraqi diplomats. Ople called on Bolus at the foreign affairs office regarding Bolus's continuous presence at protest rallies against the U.S. military assault on Iraq. The foreign affairs secretary complained of Bolus's abuse of diplomatic privilege.


Having diplomatic immunity has always been a nice cover, the most that can happen to you is being thrown out of the country and told not to come back.
Posted by: Steve || 02/11/2003 12:58 pm || Comments || Link || E-Mail|| [290 views] Top|| File under:
Bali bombing suspect apologises to victims' families
A man who says that he carried out last year's Bali bombings today apologised to the victims' families and showed the media how he and accomplices claim to have assembled the explosives that killed 192 people, most of them foreign tourists.
Wearing a fake suicide bomb vest over his blue prison uniform, Ali Imron staged a bizarre news conference, during which he confessed to coordinating last October's attacks on the Sari club and Paddy's bar in Kuta. Speaking at a police headquarters, and at times appearing more like a talk show host than an alleged mass murderer, he boasted of his bomb-making skills and voiced remorse for the carnage, which has been blamed on Jemaah Islamiyah, an al-Qaida-linked Islamist group.
"My capabilities are something to be proud of, but ... they were used for a wrong purpose," said Mr Imron, who claimed that he learned how to make bombs in Afghanistan, and has admitted to helping plan the October 12 attack. "I hope that there will be no more arguments about who really detonated the Bali bombs," he added. "In my heart, I regret this. I want to apologise to the victims' families in Indonesia and to foreign families."


Thank you. Now go stand against that wall.


After his arrest late last year, Mr Imron angered the families of the dead and maimed by smiling and waving to police and reporters. Investigators have rounded up 29 suspected members of Jemaah Islamiyah since the bombings, including Mr Imron. However, they have struggled to convince a sceptical public that a group of Indonesians had planned and carried out the bombings, despite confessions from many suspects.
As a result, detectives have staged a series of re-enactments since December, aimed at illustrating how the attack was executed. Today's focused on how the organisation allegedly put together a bomb that was carried into Paddy's nightclub, and a much larger device, placed inside a Mitsubishi minivan, detonated outside the packed Sari club on the opposite side of the street. Mr Imron showed how his group allegedly built the bomb in the minivan, and said that it had taken eight days to assemble. Investigators have estimated that it weighed up to 100kg (220lb). But today, Mr Imron claimed that it weighed more than a ton and consisted of a mix of potassium chlorate, sulphur and aluminum powder. Later in the presentation, Mr Imron strapped on a vest featuring eight mock pipe bombs with explosive cords connected to a detonator switch. It was the kind of device that one of the terrorists was wearing when he allegedly blew himself up inside Paddy's.
Indonesian authorities say that Jemaah Islamiyah turned its attentions to Bali after alleged plans to bomb Western interests in Singapore were thwarted. Mr Imron said that Bali had been chosen because Jemaah Islamiyah thought that it was a popular tourist spot for Americans. "We picked [Bali] because we wanted to target the US and its allies," he said.


This contradicts the statement yesterday that they targeted Australians because of East Timor.


The first trials in the case are expected to begin next month in Bali, police say. The defendants will likely face possible death sentences under newly adopted anti-terrorism legislation.


Go straight to the firing squad, do not pass go, do not collect 72 virgins.
Posted by: Steve || 02/11/2003 09:44 am || Comments || Link || E-Mail|| [298 views] Top|| File under:
Terror Networks
Feds have 'the Golden Chain' from Sarajevo...
Thanks to Paul for the tip-off...
The Federal Bureau of Investigation has discovered a list of the top financial backers of al Qaida during a raid of a Muslim charity in Sarajevo, according to court documents obtained by United Press International.


HOT DAMN!


The reference to the list is the first public indication that U.S. authorities have specific information as to the identities of the financiers of Osama bin Laden's terror network, but it is unclear what, if any, action has been taken against the persons named in the document. The handwritten list — referred to within al Qaida as "The Golden Chain" — details 20 wealthy donors to al Qaida followed by the specific recipient of the funding. Osama bin Laden's name appears next to seven of the entries, including at least one donation made by the "bin Laden brothers," according to the court document.


Comes as a surprise, huh? And all this time you thought... Oh. I didn't, either.


The bin Laden family claims to have disowned Osama bin Laden in the early 1990s. The U.S. government has repeatedly stated that the bin Laden family has assisted in the efforts to contain and destroy the al Qaida network and the family itself denies supporting Osama's terror campaign. But the discovery of this document in Sarajevo calls into question whether al Qaida has received support from one of Osama's scores of wealthy brothers.


I think I'd put it a little stronger than that. I might even use the phrase "goddamned lying sons of bitches"...


The revelation that the United States has such a list came in a sealed proffer made by federal prosecutors in the case against Enaam M. Arnaout, the director of Benevolence International Foundation. Arnaout had been charged with multiple counts of racketeering, conspiracy, money laundering and aiding al Qaida before pleading guilty Monday to a single racketeering count. The proffer was ordered unsealed Tuesday after the plea agreement was reached, although several of the exhibits remain sealed unless they are introduced as evidence at Arnaout's sentencing.


That means there's more, but the gummint doesn't want to spill what it has...


In March 2002, authorities in Bosnia raided the offices of the BIF in Sarajevo and Zenica at the behest of the U.S. authorities. There have been longstanding concerns in the European and U.S. intelligence services that several charities that operated in Bosnia during and after that country's civil war were being used as a cover for al Qaida activities. The raids discovered information linking BIF to al Qaida, according to Arnaout's indictment, law enforcement officials and intelligence documents prepared by Bosnian intelligence agencies.


Oh, inconvenient, that. And weren't the Bosnians being hammered by the Serbs during the civil war? The Bad Guys were occupied with more important things, I guess...


"The BIF had in its Sarajevo office a computer file labeled 'Tareekh Osama,' or 'Osama's History,'" the filing says. "BIF possessed in a file a handwritten draft list of the people referred to within al Qaida as the 'Golden Chain,' wealthy donors to mujahedin efforts, Ex. 5. At the top of the list is a Koranic verse stating: 'And spend for god's cause.' The list contains 20 names, and after each name is a parenthetical, likely indicating the person who received the money from the specified donor. 'Usama' appears after seven of the listings, including the listing 'Bin Laden Brothers.'"


Seems pretty solid to me, but I'm not a lawyer...


"'Baterji', LBI and BIF's founder, appears after six of the listings. Only three other persons are listed in the parentheses."


So Batterjee is the money clearinghouse. And this gets even more interesting...


"Baterji" appears to refer to Adel Batterjee, a wealthy businessman from Jeddah, Saudi Arabia, who founded BIF and its predecessor organization Lajnatt Al-Birr Al-Islamiah, or LBI. A class action lawsuit filed by families of victims of the Sept. 11, 2001, terror attacks on New York and Washington have named Batterjee as a defendant, but he has not been located. One lawyer associated with Arnaout's case said that despite Batterjee being a fairly famous businessman, he had repeatedly failed to locate him. "This guy is considered a famous figure in Jeddah," the lawyer said. "For such a captain of industry, I find it strange that in a year of trying I haven't been able to find him once."


A figment of someone's imagination? A front?


The proffer document filed by the government also expands on charges made in the indictment against Arnaout that he supplied equipment and money to Islamic military groups in Chechnya and the Sudan with donations to BIF intended for humanitarian purposes. These charges were dropped as part of the plea agreement.


What the hell? Guns and ammunition can be very humanitarian...
Posted by: Fred Pruitt || 02/11/2003 09:46 pm || Comments || Link || E-Mail|| [362 views] Top|| File under:
The New Childrens' Crusade
Rand Simberg touches on the trials and tribulations of the Human Shields™ on their way to protect Sammy.
I confess. It was me. I was the one who holler "Beetlejuice!" three times.

Sorry.
Posted by: Fred Pruitt || 02/11/2003 09:58 pm || Comments || Link || E-Mail|| [301 views] Top|| File under:
The Complete Military History of France
Mike C. sends me this current bit of slander military history making the rounds. Probably shouldn't post it, but...
Gallic Wars - Lost. In a war whose ending foreshadows the next 2000 years of French history, France is conquered by of all things, an Italian.

Hundred Years War - Mostly lost, saved at last by female schizophrenic who inadvertently creates The First Rule of French Warfare; "France's armies are victorious only when not led by a Frenchman."

Italian Wars - Lost. France becomes the first and only country to ever lose two wars when fighting Italians.

Wars of Religion - France goes 0-5-4 against the Huguenots

Thirty Years War - France is technically not a participant, but manages to get invaded anyway. Claims a tie on the basis that eventually the other participants started ignoring her.

War of Devolution - Tied. Frenchmen take to wearing red flowerpots as chapeaux.

The Dutch War - Tied.

War of the Augsburg League/King William's War/French and Indian War. Lost, but claimed as a tie. Three ties in a row induces deluded Frogophiles the world over to label the period as the height of French military power.

War of the Spanish Succession - Lost. The War also gave the French their first taste of a Marlborough, which they have loved every since.

American Revolution - In a move that will become quite familiar to future Americans, France claims a win even though the English colonists saw far more action. This is later known as "de Gaulle Syndrome," and leads to the Second Rule of French Warfare: "France only wins when America does most of the fighting."

French Revolution - Won, primarily due the fact that the opponent was also French.

The Napoleonic Wars - Lost. Temporary victories (remember the First Rule!) due to leadership of a Corsican, who ended up being no match for a British footwear designer.

The Franco-Prussian War - Lost. Germany first plays the role of drunk Frat boy to France's ugly girl home alone on a Saturday night.

World War I - Tied on the way to losing, France is saved by the United States. Thousands of French women find out what it's like to not only sleep with a winner, but one who doesn't call her "Fraulein."

World War II - Lost. Conquered French liberated by the United States and Britain just as they finish learning the Horst Wessel Song.

War in Indochina - Lost. French forces plead sickness, take to bed with the Dien Bien Flu

Algerian Rebellion - Lost. Loss marks the first defeat of a western army by a Non-Turkic Muslim force since the Crusades, and produces the First Rule of Muslim Warfare: "We can always beat the French." This rule is identical to the First Rules of the Italians, Russians, Germans, English, Dutch, Spanish, Vietnamese and Esquimaux.

War on Terrorism - France, keeping in mind its recent history, surrenders to Germans and Muslims just to be safe. Attempts to surrender to Vietnamese ambassador fail after he takes refuge in a McDonald's.
The question for any country silly enough to count on the French should not be "Can we count on the French?" but rather "How long until France collapses?"


Ahah! They left out the French victory in Mexico! How could they leave out Camerone?
Posted by: Fred Pruitt || 02/11/2003 02:37 pm || Comments || Link || E-Mail|| [355 views] Top|| File under:
Middle East
PA, Hamas compete over aid to Gazans
Hamas and the Palestinian Authority are in competition over which will offer more compensation to Palestinians in the Gaza Strip affected by the ongoing violence.


Buying votes in the finest tradition of Chicago politics


Representatives of the PA have been distributing financial aid to families whose houses were destroyed by the IDF, especially in Khan Yunis and Rafah. Over the past two weeks, PA officials have visited families whose houses or business were demolished to offer them financial assistance. More than 200 families have benefited, and some later published newspaper advertisements thanking Arafat for his generosity.


Bet you get another handout for each ad you place


Owners of dozens of metal workshops in the Gaza Strip, which have been destroyed on suspicion of manufacturing rockets and mortars, have also received money from Arafat.


Have to keep those workshops humming


The sums range between $5,000 and $25,000 for each family. In addition, the PA's various ministries and institutions have been providing financial aid to the families and relatives of Palestinians killed or injured since the beginning of the intifada.
But in recent weeks Hamas, which enjoys widespread support in the Gaza Strip, has intensified its efforts to provide financial assistance to victims of the violence. PA officials are closely following its activities, warning that the distribution of the funds will most likely increase support for Hamas in the Gaza Strip at the PA's expense.


I think that's the idea.


On Sunday night, Hamas officials in Gaza City summoned 86 people to a mosque in the Shajaiyeh neighborhood and gave them different sums of money. The ceremony was attended by Hamas founder and spiritual leader Ahmed Yassin and Dr. Abdel Aziz Rantisi, a top official of the movement. The recipients were mostly merchants from the open market in the Zaitoun neighborhood, whose shops were damaged during a recent IDF operation. A special committee established by Hamas assessed the damage and recommended the amount of compensation for each of the merchants. Altogether, the merchants received a total of $600,000. Hamas is also offering monthly payments to families of those who carry out suicide attacks or die in clashes with the IDF. The family receives a one-time payment of $10,000 from Hamas and less than half that from Arafat. A PA official in Gaza City said the Hamas handouts have become almost a daily practice. "They're spending a lot of money,"he said. "They are also paying more than Arafat. That's why their power is growing. People see that Hamas has more money, so they turn to it for assistance."


Plenty of money for bombers, but they don't have any funds for food aid.
Posted by: Steve || 02/11/2003 12:11 pm || Comments || Link || E-Mail|| [365 views] Top|| File under:
Iran
Khameini: US-style democracy is as destructive as its bombs
Ummah News follows this synopsis with the entire windy statement. Read it, if you've the patience...
Tehran Times
The democracy that the Americans claim they want to offer to Islamic and Arab countries is as destructive as their bombs and missiles, the Leader of the Islamic Revolution Ayatollah Seyed Ali Khamenei said in his annual Hajj message yesterday. The message distributed during the Hajj ceremonies in Arafat, said, the U.S. real aim is to appropriate OPEC and swallow up the region's oil resources, to offer a closer support to the Zionist regime and to plot more closely against Islamic Iran, Syria, and Saudi Arabia.
"Now every man to save his clan
Should plot and plan as best he can..."
Global imperialism — that is the closely-knit network of oil cartels, arms manufacturers, world Zionism, and their ally governments — threatened by the awakening of the Islamic ummah, is in a state of aggression accompanied with panicky moves. This aggression, which has political, media, military and terrorist dimensions, is today clearly visible in the violent and unabashed conduct and statements of the militarists in charge of the United States government and the Zionist regime, it said.


Individual liberty is anathema to these guys. The very thought of it makes them pee. That tells me we're doing something right.
Posted by: Fred Pruitt || 02/11/2003 10:03 am || Comments || Link || E-Mail|| [302 views] Top|| File under:
Home Front
Polls: Americans now support war even without UN backing.
From the Washington Post


A majority of Americans support attacking Iraq even without the approval of the United Nations, provided that the United States has the backing of some key allies, according to a new Washington Post-ABC News poll.

Nearly 6 in 10 Americans said they would endorse military action to topple Iraqi President Saddam Hussein over the objections of the U.N. Security Council if the United States is supported by close allies such as Britain, Australia and Italy. The governments of those countries have been among the strongest supporters of military strikes against Iraq.

In important ways, the latest survey documents how President Bush has managed in a few weeks to refocus national attention on the crisis with Iraq and renew public support for taking military action in the next few weeks.


I've gotta admit, the intensity and speed of the public's attitude change about war with Iraq has surprised me. I think a lot of credit goes to Powell for his performance at the UN.
Posted by: Patrick Phillips || 02/11/2003 06:44 am || Comments || Link || E-Mail|| [374 views] Top|| File under:
East/Subsaharan Africa
Bob gets readmitted to Commonwealth
The Commonwealth was in turmoil last night after the leaders of Nigeria and South Africa in effect ensured the readmittance of Zimbabwe to the organisation.


Nigeria is a real role-model here.


It took a phone call to John Howard, the Australian Prime Minister, in a phone box in Hawaii to signal the end of President Robert Mugabe's diplomatic isolation. His African colleagues had decreed that Zimbabwe should now come in from the cold. The Commonwealth's most recalcitrant member was suspended for a year last March after presidential elections scarred by violence and vote-rigging. The decision was taken by a "troika" of leaders appointed by the 54-member organisation to oversee its response to Zimbabwe when heads of government failed to agree on a course of action at a summit in Queensland two weeks earlier. The panel, comprising Australia, South Africa and Nigeria, was due to meet again next month to review the position before the suspension expired. But unbeknown to Mr Howard, chairman of the panel, secret talks had been going on behind his back.


Either Mr. Howard was slow on the uptake or the other two were being their conniving selves.


In the phone call, taken during a refuelling stop on the way to Washington, Thabo Mbeki, the South African President, told Mr Howard that both he and Olusegun Obasanjo, the Nigerian President, saw no point in reconvening. In effect, Mr Mbeki told Mr Howard that Zimbabwe's spell in the doghouse was over. For if the trio do not meet again, the suspension will automatically lapse next month. Mr Howard, who was flying to America for talks on Iraq with President George Bush, was furious. Caught on the hop, he said yesterday that he had not expected "to discuss Zimbabwe in a telephone booth in Hawaii". He planned to write to all other Commonwealth leaders, he said, to recommend that the suspension be extended until their next full summit meeting in December. "They [Nigeria and South Africa] didn't agree with me that further measures should be taken against Zimbabwe," Mr Howard said. "I deduced from that discussion they would not be unhappy if Zimbabwe were readmitted." For his part, there was nothing he could do. "If they didn't want another meeting, then another meeting wouldn't take place."


Why does the expression "thick as thieves" come to mind?


The ambush, which The Independent reported was being plotted last Saturday, came after talks in Zimbabwe between Mr Mugabe and Mr Obasanjo. During that meeting, the Nigerian leader urged his Zimbabwean counterpart to enact at least some reforms, to make it easier for those who wished to help him. Mr Howard said Zimbabwe had done nothing to warrant being readmitted. "Zimbabwe has not done anything effectively to respond to what it was asked to do," he said. "If anything, the situation appears to have deteriorated and I certainly wouldn't be supporting any notion that Zimbabwe should be readmitted." Mr Howard has been outmanoeuvred and outvoted. Even if he enlists some support among fellow heads of government, there is no forum in which they can discuss the issue before December. By then, Mr Mugabe will have resumed his place at the table.


And how many more Zimbabweans will have been starved or beaten to death?


Once again, the Commonwealth is threatening to split along racial lines. Last year, in the Queensland resort of Coolum, Britain, Australia and New Zealand forcefully argued for Zimbabwe to be suspended before the elections. The move was warranted, they argued, because of the intimidation and violence that had accompanied the campaign. African states, who make up 17 of the Commonwealth's 54 members, wanted Mr Mugabe to be given more time and resisted efforts to railroad them into immediate action. But after Commonwealth observers reported intimidation during the elections and that they did not reflect the will of the Zimbabwean people, Mr Mbeki and Mr Obasanjo could no longer demur.


Though they were upset with Bob: not for stealing the election but for being so clumsy about it.


Almost a year on, things have patently not improved in Zimbabwe, and are probably worse. Political and human rights abuses are still rampant. Morgan Tsvangirai, the opposition leader, has just gone on trial on what he says are trumped up charges that he plotted to assassinate Mr Mugabe. But as far as Mr Howard's two African colleagues are concerned, Mr Mugabe has served his time.


Maybe they're just bringing Bob back into the fold so they can expel him again after Mr. Tsvangirai is murdered. That'll be a stiff diplomatic setback for Bob.


Mr Howard said many Pacific nations, as well as Britain, New Zealand, Canada and India, opposed lifting the suspension. Perhaps those countries should have anticipated this dilemma when they devolved responsibility to a troika dominated by two men with a record of being soft on Mr Mugabe.


Yep.


If Zimbabwe rejoins next month, as seems certain, Mr Mugabe will have won another diplomatic coup. He has already been allowed by France to attend a summit later this month when travel restrictions on Zimbabwe's elite expire.


Isn't it time for the SAS to arrange an accident?
Posted by: Steve White || 02/11/2003 12:54 pm || Comments || Link || E-Mail|| [308 views] Top|| File under:
Middle East
Food running out in Gaza as aid appeal fails
More than a million Palestinians, already suffering economic collapse, growing unemployment and malnutrition levels comparable to those in Congo, are threatened with food shortages because western governments have turned their backs on a UN appeal for funds. The UN Palestinian refugee agency Unrwa says its plea for about £60m to feed 1.1m people in the occupied territories has fallen flat, even though the intifada and Israeli retaliation have driven Palestinians to new depths of poverty.


This is not going to make my sympathy meter twitch, I just know it. The Paleos are reaping what they've sown.


The people of Gaza, trapped behind barbed wire backed by Israeli guns, are the worst off. Unrwa says the warehouses will be empty within weeks.


Or sooner, depending on when the riots start.


Its commissioner general, Peter Hansen, said: "If we don't get money coming in soon we will have a rupture in the food distribution which will be very serious, as we already have malnutrition levels of 22% among children, and that is bound to rise if food aid stops." Two years ago Unrwa fed about 11,000 people in the Gaza Strip, mostly widows and those with no means of support. Today it feeds 715,000: more than half the population.


The other half are building bombs.


Even so nearly one in four are malnourished, it says. The children's agency, Unicef, says child malnutrition is comparable to Congo and Zimbabwe.


Funny how some tactics in Zimbabwe and Gaza are the same.


Unrwa says it needs $94m immediately for food but has had only one promise, $1.5m from Switzerland, and not a penny in hard cash. Mr Hansen said: "It's going to increase tension, and be very difficult to keep things under whatever control there is at the moment. It's going to be politically very destabilising."
Just exactly what isn't destabilizing in Gaza?
The people who live there call Gaza a prison camp.


Truer words ...



The UN says it is the most crowded place on earth, and rapidly becoming one of the poorest. "These past two years are the worst for Gaza since the occupation began in 1967," Abdalhadi Abu Khousa, head of the Gaza section of the Union of Palestinian Medical Relief Committees, said. More than 30% of the children are suffering from anaemia, the direct result of a lack of nutrition, which in turn springs directly from the lack of employment, Mr Hansen said.

"But it's not just unemployment and disease. There's no hope. No hope for the peace process. No hope for the future. No hope the Israelis will accept us as human beings. These are the worst times Gaza has seen."
There's a reason why the Israelis won't accept you as human beings. You've been sending your young people to blow themselves up amongst Israeli civilians. But this gets back to that cause and effect problem mentioned to you guys in the past.
The decline has been rapid. For years agricultural exports and jobs in Israel made the economy boom. When the intifada began two years ago about 70,000 Gazans went to work in Israel, many as building labourers or in Jewish settlements. Now only 15,000 day permits to enter Israel are issued.


And it's going to get worse.


Aqil Abu Shammala, the refugee who heads the UN's social services programme in Gaza, says the result is a rapid decline into poverty. "We had very many things: cars, furniture, travel. We had five or six years that were very good," he said. "From the beginning of the intifada, step by step, labourers working in Israel were dismissed. People were forced to spend their savings. Month after month their savings were whittled away. Many sold their furniture and now they have nothing left to sell: 90% of labourers lost their jobs.
Tell me Aqil, do you understand cause and effect now?
"A teacher told me that previously if you asked the children in class who needed aid for the poor, they were ashamed to receive it. Now the children are keen to register their names.

"Poverty is so pervasive that it has ceased to be a stigma."


A lot of things have ceased to be a stigma in Gaza, like suicide/murder bombing.


Desperation has driven men to risk their lives in search of work. Five cousins from the al-Astal family in Khan Younis refugee camp were killed trying to climb the fence to find jobs in Israel. Among them was Muhammad al-Astal, 21. "I told him not to do it," his wife Doa said.

"But we have a little girl, she is only a year old and he said he must go and find work so he can look after her properly. He said that is a husband's duty."

The Israeli army did not try to arrest them: it blew them to bits with a tank shell.
They have been kinda twitchy that way lately. Can you think of a reason why, Doa?
"Everyone knows about the cousins," said Amal Masri, a social worker in Khan Younis. "We live with so much here. The poverty, the constant noise of the tanks. You never sleep properly.

"But what happened to the al-Astal men sickened a lot of people. They weren't trying to hurt anyone, they were just trying to feed their children."
You're a social worker, Amal. You were trained in sociology. Do you understand cause and effect?
Mr Hansen is reluctant to say that funds are not forthcoming because donors are worried that a war on Iraq will cost billions of dollars in emergency aid and reconstruction costs. But others in the UN do so.


We'll help those who are grateful to be liberated and promise to live in peace. Catch the wave, fellas.


The British Department for International Development is one of the biggest donors to the Palestinians. Yesterday the secretary of state, Clare Short, said Britain had already increased its annual support to the Palestinians to £32m, and more would be forthcoming. "This is a humanitarian crisis and help must be provided to keep people going," she said. "But this crisis will not be resolved without a political solution."


Back to the old "we must solve Palestine first" mantra.


Some say that if Israel insists on occupying Palestinian territory it should take responsibility for the welfare of the residents. Mr Hansen says he has tried that avenue and failed.

"We have asked the Israelis for a great many things, but apart from a consignment of rice they have given nothing.

"Instead, they have caused very great costs by destroying several of our installations and hindering us in doing our work."


Don't let the boomers and splodydopes into your buildings and you shouldn't have any problems.
Posted by: Steve White || 02/11/2003 12:45 am || Comments || Link || E-Mail|| [392 views] Top|| File under:
Who's in the News
33
[untagged]
Bookmark
E-Mail Me
The Classics
The O Club
Rantburg Store
The Bloids
The Never-ending Story
Thugburg
Gulf War I
The Way We Were
Bio
Merry-Go-Blog
Hair Through the Ages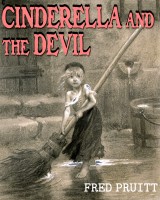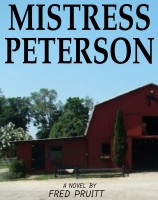 On Sale now!


A multi-volume chronology and reference guide set detailing three years of the Mexican Drug War between 2010 and 2012.

Rantburg.com and borderlandbeat.com correspondent and author Chris Covert presents his first non-fiction work detailing the drug and gang related violence in Mexico.

Chris gives us Mexican press dispatches of drug and gang war violence over three years, presented in a multi volume set intended to chronicle the death, violence and mayhem which has dominated Mexico for six years.
Click here for more information


Meet the Mods
In no particular order...


Steve White
Seafarious
Pappy
lotp
Scooter McGruder
john frum
tu3031
badanov
sherry
ryuge
GolfBravoUSMC
Bright Pebbles
trailing wife
Gloria
Fred
Besoeker
Glenmore
Frank G
3dc
Skidmark
Alaska Paul



Better than the average link...



Rantburg was assembled from recycled algorithms in the United States of America. No trees were destroyed in the production of this weblog. We did hurt some, though. Sorry.
3.85.214.125