Africa North
Algeria sentences Tizi Ouzou kidnapping duo to life
An Algerian court sentenced two terrorists in absentia on Sunday (February 8th) to life imprisonment for kidnapping the son of a shopkeeper in Maatkaas, Tizi Ouzou province last February, Tout sur l'Algerie reported. Benari Abderhmane and Keddour Hamid held the victim for 12 days before they received a ransom of 5 million dinars and released him unharmed.
Posted by: Fred || 02/10/2009 00:00 || Comments || Link || E-Mail|| [6506 views] Top|| File under: al-Qaeda in North Africa
India-Pakistan
Five militants among nine die in Swat
At least nine people were killed, including five militants, in different violent acts in restive Swat valley on Monday. The militants blew up yet another girlsÂ' school and basic healthcare center situated in Matta tehsil. According to sources, security forces backed by helicopter gunships and artillery shelled suspected hideouts of militants in Oogro, Takht Band and Angro Dherai areas, on the outskirts of Mingora, killing five militants and a civilian. Meanwhile, militants blew up a bridge with remote-controlled bomb in Takht Band area. According to reports, security forces pounded militants' positions in Shakar Darra and Koza Bandai areas in Matta and Kabbal tehsils. However, no loss of life was reported. On the other hands, a mortar shell fired by militants hit a house of tribesman, Fazalullah, killing his two children and wife and severely injuring his another child. While five more persons were injured in different acts of violence.
Posted by: Fred || 02/10/2009 00:00 || Comments || Link || E-Mail|| [6497 views] Top|| File under: TTP
Six Taliban killed as troops advance in Bajaur Agency
Security forces on Monday continued pounding Taliban hideouts as six more Taliban were killed before forces regained control of Inayat Qilay area in Bajaur Agency, official sources said.

Security forces are now advancing into Mamond tehsil, military sources told Daily Times. They said the troops, backed by helicopter gunships and artillery, had killed six Taliban. The security forces also blew up several militants' hideouts at Inayat Qilay, Badsamor and Umrai areas during the operation, they added.

Curfew: The Taliban, meanwhile, fired rockets and mortars at Civil Colony. The armament landed in open fields and no loss of life has been reported. However, a shop was destroyed in Khar when the Taliban fired rockets in the area. Following the rocket attack, the political administration imposed curfew in Khar for an indefinite period.

Khar Assistant Political Agent (APA) Iqbal Khattak said the administration had imposed a curfew because the tribesmen have failed to protect the area and militants have initiated rocket attacks in the agency headquarters. The administration has further tightened security in the agency and established special checkposts at business centres.

Ready for talks: Also on Monday, Tehreek-e-Taliban Pakistan (TTP) spokesman Maulvi Umer announced the TTP was ready to negotiate with the government, adding that it wants to engage in dialogue to find a solution to all problems.

Posted by: Fred || 02/10/2009 00:00 || Comments || Link || E-Mail|| [6494 views] Top|| File under: TTP
Al Qaeda leader threatens India in latest video
A video received by the BBC from an Al Qaeda leader believed killed last year warned India that it would have to pay a 'heavy price' if it tried to attack Pakistan.

Sheikh Mustafa Abu Yazeed, who had been operating in Afghanistan and Pakistan, was reported killed in a US drone strike in August 2008.

In the 20-minute video in Arabic, Yazeed said: "We will bring mujahideen and suicide attackers from all over the Muslim world to confront you [India]. They will target your economic centres and raze them to the ground," Yazeed said in the video sent to BBC. He said Al Qaeda leader Aiman Al-Zawahiri had made the decision to kill former Pakistani prime minister and PPP chairwoman Benazir Bhutto.

The Al Qaeda leader also criticised the Pakistani government and army. He also denounced the ban on militant organisations in Pakistan following the Mumbai attacks.

This article starring:
SHEIKH MUSTAFA ABU YAZID
al-Qaeda
Posted by: Fred || 02/10/2009 00:00 || Comments || Link || E-Mail|| [6530 views] Top|| File under: al-Qaeda
Taliban shelling kills 14 civilians in Darra
Fourteen civilians, including 11 schoolchildren, and a soldier were killed in a mortar attack by the Taliban in Darra Adam Khel, an official statement said on Monday.

The incident marks the largest number of civilian casualties in a single attack by the Taliban. According to an official statement, the Taliban were targeting security forces' checkposts in nearby areas when the mortars hit the school.

"The schoolchildren killed were less than 15 years old. They died when two mortars hit a Girls Primary School near Qasimkhel village on main Indus Highway. Fifteen people were also wounded in the attack," local resident Faridullah Amin told Daily Times from Darra, 45 kilometres south of Peshawar.

Timed attack: Local residents said the Taliban had been firing mortars at the forces' positions since midday. They said at 2pm, one mortar landed in the school, mere minutes after the children had finished their classes. "As the first mortar landed in the school, many students rushed outside to see what had happened. At that time, a second mortar landed in the school, killing most of them," Faridullah added.

"The school ground was red with the children's blood and parents found it hard to find the remains of their kids," said an eyewitness. "Loud screams echoed the area when the news of children killed in the mortar fire spread," he added.

Protest: Following the attack, an angry mob of around 200 people protested the killings by blocking a highway linking the town with Peshawar. Nobody has claimed responsibility for the shelling so far. Security forces have also denied any involvement. "No military operation is currently underway in the area," a security official told AFP on condition of anonymity.

However, the official military statement stated: "At least 13 civilians were killed when Taliban fired mortar shell from Mirwali direction." It added that a soldier had also been killed in the attack.
Posted by: Fred || 02/10/2009 00:00 || Comments || Link || E-Mail|| [6504 views] Top|| File under: TTP
18 cops injured in Bannu suicide attack
At least 18 security forces personnel were injured when a suicide bomber rammed his explosives-laden car into a security checkpost in Baran Pul area of Bannu city on Monday, police said. A police official told Daily Times one policeman and 17 Frontier Constabulary (FC) troops were injured. Following the attack, FC and police cordoned off the area and started investigations. NWFP Governor Owais Ahmed Ghani and Chief Minister Ameer Haider Hoti have condemned the attack and assured justice, APP reported. Separately, Online reported, suspected Taliban blew up a girls' school near Marian police station. Police also arrested a man and recovered 10kg of explosives in the area.
Posted by: Fred || 02/10/2009 00:00 || Comments || Link || E-Mail|| [6461 views] Top|| File under: al-Qaeda in Pakistan
Taliban torch boys' school in Swat
Suspected Taliban torched a boys' school and a Basic Health Unit (BHU) in Matta tehsil of Swat on Monday, while a bridge was blown up in Kaladand area near Mingora city. Following the torching of this school, the total number of destroyed schools in Swat has reached 190, of which 122 are boys' schools and 68 are girls'. Similarly, APP reported the number of destroyed BHUs has reached 107. Separately, Takta Band bypass bridge near Mingora city was also blown up by suspected Taliban early Monday morning. Also on Monday, five people were killed while four other were injured during the ongoing security operation in Swat, locals said.
Posted by: Fred || 02/10/2009 00:00 || Comments || Link || E-Mail|| [6501 views] Top|| File under: TTP
Baitullah Mehsud's deputy survives murder attempt
Naib Ameer to central chief of Tehreek-e-Taliban Pakistan (TTP) Baitullah Mehsud has survived attempt on his life and one commander killed when their vehicle was detonated with remote control bomb in Makeen area in South Waziristan Agency late last night. According to sources, some unknown accused targeted the vehicle of Naib Ameer TTP Maulana Noor Sayyed with remote control device while he was on his way back home after attending a meeting in Makeen. The vehicle smashed into pieces after the blast.
Posted by: Fred || 02/10/2009 00:00 || Comments || Link || E-Mail|| [6490 views] Top|| File under: TTP
FBI woman sexually harassed me: 26/11 accused terrorist
MUMBAI: The probe into the November 26 Mumbai terror attack took an unusual twist with one of the accused, Faheem Ansari, levelling sexual harassment allegations against a woman officer of America's Federal Bureau of Investigation. An FBI team is conducting an independent probe into the attacks.


"She wouldn't lemme alone! Time after time! All through the night!"


Faheem has moved the court with his lawyer Ejaz Naqvi filing an application before an Additional Chief Metropolitan Magistrate alleging that a woman FBI officer, who had interrogated the accused, had "sexually harrassed him all through the night."


"And the hickeys! I'm so ashamed!"


The court issued a notice on Monday to the city police's crime branch and directed it to file their reply to the application by February 26.


"What should we say, chief?... Chief?... Should I get you a glass of water?"


The application also made a plea for Faheem to be sent for medical check-up as he has developed "itches and wounds in his private parts and all over his body".


"This is gonna hurt, but it usually clears that sort of thing up right away. But no sexual harrassment for two weeks!"


"Faheem had been interrogated by three FBI officers out of which one of them, a woman officer, had sexually abused him," Naqvi told the court.
"She had... hips! And... And... She had... thighs!... And her... And her bosom! Mama mia!"
Faheem had earlier filed an application seeking action against the city police for allegedly allowing the FBI to interrogate him.


"Interrogations! Interrogations! Getcher interrogations right here! Only a nickel!"


The Crime Branch will have to file their reply on whether any foreign investigating agencies like the US Federal Bureau of Investigation (FBI) had been allowed to interrogate the accused in the November 26 terror attacks case. "According to Indian law, no foreign agency can be allowed to interrogate an Indian suspect and we have sought relief from the court," Naqvi said.

Faheem and his associate Sabauddin Ahmed, are in the custody of the Crime Branch till February 17. The Crime Branch is investigating whether the duo was responsible for providing data regarding locations targeted by terrorists during the November 26 attacks. Ansari and Sabauddin were arrested last year in connection with the 2007 New Year eve attack on a CRPF camp in Rampur in Uttar Pradesh. The lone terrorist, Mohammed Ajmal Amir Kasab, arrested in the November 26 terror strikes is also presently in police custody till February 13.

This article starring:
FAHIM ANSARI
Lashkar-e-Taiba
MOHAMED AJMAL AMIR KASAB
Lashkar-e-Taiba
SABAUDIN AHMED
Lashkar-e-Taiba
Posted by: john frum || 02/10/2009 00:00 || Comments || Link || E-Mail|| [6526 views] Top|| File under:
Iraq
IED leaves 10 casualties in Diyala
Aswat al-Iraq: Two border guards were killed and eight others were wounded when an improvised explosive device went off in the south of Khaneqeen, the spokesman for the border guards said on Monday.

"An explosive charge was detonated targeting a vehicle patrol of the 8th battalion of the Iraqi army, killing two border guards and injuring eight," Sarjal Abdul Karim told Aswat al-Iraq news agency. "The explosion occurred between Kani Massi and Ali al-Saghier villages in Naftkhana region in the south of Khaneqeen," he added.
Posted by: Fred || 02/10/2009 00:00 || Comments || Link || E-Mail|| [6509 views] Top|| File under: Iraqi Insurgency
4 detainees released in Talafar
Aswat al-Iraq: Four suspected gunmen were freed on Monday in Talafar after they were proved not guilty of involvement in violent acts, a police source said.

"The investigation judge in Talafar, 60 km west of Mosul, ordered to free four suspected gunmen after they were proved not guilty of involvement in terrorist acts," the source told Aswat al-Iraq news agency. "They spent 11 months behind bars," he added, without giving further details.
Posted by: Fred || 02/10/2009 00:00 || Comments || Link || E-Mail|| [6474 views] Top|| File under: Iraqi Insurgency
Israel-Palestine-Jordan
One Palestinian killed as Israel strikes Gaza
A Palestinian fighter was killed by Israeli shelling on Monday after Israeli warplanes struck the Gaza Strip following fresh rocket fire from the besieged territory, medics and security sources said.

Khaled al-Kafarneh, 22, was killed when an artillery shell hit his house in Beit Hanun in the north of the Hamas-run territory, medics said. Islamic Jihad said the Palestinian was a member of its armed wing and that he was killed by Israeli fire near the northern Gaza town of Beit Hanoun while trying to attack Israeli troops along the frontier.

The Israeli army said it was checking into the reports.

Israeli warplanes also carried out air strikes in the south of the territory, causing damage but no injuries, after militants fired two rockets into Israel on Sunday.

The violence comes as Egypt continued efforts to broker a lasting truce in the strip to replace shaky mutual ceasefires called by Israel and Hamas on January 18, ending Israel's massive 22-day war on the impoverished territory.

An Israeli helicopter also carried out a raid in an unpopulated area of Beit Lahiya in northern Gaza, but caused no casualties.

Palestinian fighters fired two rockets on Sunday into southern Israel that caused no injuries, an Israeli military spokesman said.
Posted by: Fred || 02/10/2009 00:00 || Comments || Link || E-Mail|| [6488 views] Top|| File under: Hamas
IDF confirms killing Islamic Jihad gunman in Gaza
An Islamic Jihad militant died in a clash with Israel Defense Forces troops and Israel Air Force jets struck two targets in Gaza early Monday as mediators tried to firm up a long-term Gaza cease-fire a day before Israelis go to the polls in a national election.

Islamic Jihad said in a statement faxed to reporters that one of its fighters was killed overnight in an Israeli airstrike. The IDF said troops spotted an armed militant trying to cross the Gaza-Israel border late Sunday and opened fire, after which a bomb belt he was wearing detonated.

Islamic Jihad had earlier said the man killed was on a mission to attack an Israeli patrol along the border with the Hamas-ruled Gaza Strip, the Islamic Jihad group said. The IDF denied that tank fire or strikes of any kind were carried out around the time of the man's death, and the circumstances of the incident remained unclear.

Islamic Jihad said the Palestinian killed near the northern Gaza town of Beit Hanoun belonged to its armed wing and that he was part of a squad that had planned to attack Israeli troops along the frontier.

Earlier on Monday, the Israel Air Force hit two Hamas positions in Gaza in response to rocket attacks on Israel launched by militants in the coastal strip on the preceding day, the army said.
Posted by: Fred || 02/10/2009 00:00 || Comments || Link || E-Mail|| [6471 views] Top|| File under: Islamic Jihad
Southeast Asia
Thai terrorists gun down three, including soldier
Terrorists Suspected separatist insurgents have shot dead three people including a soldier in Thailand's Muslim-majority far south, police said.

A 24-year-old private in the Thai army was shot dead as he returned home from his base in Pattani province today morning, police said. In the same province at about midday, a 32-year-old man was killed and his 22-year-old friend injured in a drive-by shooting by militants, while yesterday night a 26-year-old woman was shot dead in nearby Narathiwat province.
Posted by: ryuge || 02/10/2009 05:15 || Comments || Link || E-Mail|| [6514 views] Top|| File under:
Who's in the News
52
[untagged]
7
TTP
4
Govt of Pakistan
4
Hamas
2
al-Qaeda
2
Iraqi Insurgency
1
Govt of Sudan
1
al-Qaeda in North Africa
1
HUJI
1
Abu Sayyaf
1
Islamic Jihad
1
Jamaat-e-Islami
1
al-Qaeda in Pakistan
Bookmark
E-Mail Me
The Classics
The O Club
Rantburg Store
The Bloids
The Never-ending Story
Thugburg
Gulf War I
The Way We Were
Bio
Merry-Go-Blog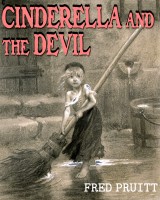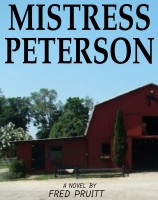 On Sale now!


A multi-volume chronology and reference guide set detailing three years of the Mexican Drug War between 2010 and 2012.

Rantburg.com and borderlandbeat.com correspondent and author Chris Covert presents his first non-fiction work detailing the drug and gang related violence in Mexico.

Chris gives us Mexican press dispatches of drug and gang war violence over three years, presented in a multi volume set intended to chronicle the death, violence and mayhem which has dominated Mexico for six years.
Click here for more information


Meet the Mods
In no particular order...


Steve White
Seafarious
Pappy
lotp
Scooter McGruder
john frum
tu3031
badanov
sherry
ryuge
GolfBravoUSMC
Bright Pebbles
trailing wife
Gloria
Fred
Besoeker
Glenmore
Frank G
3dc
Skidmark
Alaska Paul



Better than the average link...



Rantburg was assembled from recycled algorithms in the United States of America. No trees were destroyed in the production of this weblog. We did hurt some, though. Sorry.
3.237.0.109

Help keep the Burg running! Paypal: