Afghanistan
The Amateur Assassins of Afghanistan
February 10, 2006: Prior to 2005, suicide bombings were rare in Afghanistan, with perhaps one or two occurring since the war of liberation from the Taliban began in October of 2001. But during 2005 there were approximately 25 such attacks. And so far this year there have been eight such attacks.

This indicates a significant shift in Taliban strategy, perhaps reflecting an understanding that conventional attacks are becoming increasingly unprofitable. The Afghan troops, trained to Western standards, are proving quite lethal. The American troops are still around, and now the European NATO forces are moving into Taliban territory. So it appears that, for the Taliban, the only effective weapon they have left is the suicide bomber.

So far almost all of the known suicide attacks in Afghanistan have been against Afghan government officials or Afghan and Coalition security forces, rather than the much more indiscriminate attacks being perpetrated in Iraq by the al Qaeda faction there. This may be the result of influence by the Pakistan-based al Qaeda "center," which has realized that indiscriminate attacks, especially those that kill women and children, are a major reason why local tribes in many parts of Iraq are turning against the al Qaeda.

Also, suicide attacks are not part of the Afghan culture. In fact, despite their fearsome reputation as mighty warriors, Afghan combat tactics tend to be quite prudent. In battle, Afghans don't like to take chances, and go to great lengths to avoid taking casualties. Thus it should be no surprise that many of last years suicide attacks in Afghanistan were poorly carried out. On further investigation, if was found that al Qaeda had to rely on the mentally ill, or mentally deficient, "volunteers", for there were no, more capable, Afghans willing to do the suicide bit. This is one reason why Arabs are still being brought in for "martyrdom" (suicide) missions.

The Afghan al Qaeda is also having trouble building the support infrastructure for suicide attacks. A number of the suicide bombs have not gone off, because expert bomb builders are not available. In some cases, the police caught the bomber because the support team members were not experienced enough to get their man to the target, and avoid detection and capture along the way. This infrastructure is not easy to build, or sustain. In Pakistan, the suicide bomber campaign against the government resulted in a huge counterattack. This was especially the case after al Qaeda made several attempts to kill Pakistani president Musharraf. The Pakistani police killed or arrested most of the suicide bomber support crew, and that led to a sharp decline in bombings. Same thing happened in Israel, in Iraq and, soon, in Afghanistan as well.
Posted by: || 02/10/2006 10:15 || Comments || Link || E-Mail|| [336067 views] Top|| File under:
Africa Horn
Annan: U.S. Must Play Major Role in Sudan
UNITED NATIONS (AP) - U.N. Secretary-General Kofi Annan said Thursday he will ask President Bush for the United States to play a major role in a peacekeeping force in Sudan's Darfur region.

No, but thank's for asking

"We'll be washing our hair - for the next few years"

"Sure Kofi, we have a couple companies of Green Berets, they'll be helping the people of Darfur. Oh. That's not what you had in mind ..."

Annan said Darfur's plight is too severe for rich nations, including the United States, to simply fund the mission while third world nations contribute troops - a practice that is largely the norm for U.N. peacekeeping missions around the world. "It is not going to be easy for the big and powerful countries with armies to delegate it to third world countries," Annan told reporters. "They will have to play a part if we are going to stop the carnage that we see in Darfur." Annan said he planned to raise the issue with Bush during a White House meeting Monday. The United States currently pays about a quarter of the U.N. peacekeeping budget, which topped $5 billion in 2005, but provides a very small percentage of troops or police.

Annan said the Darfur mission will need a "completely different force." That means highly trained troops with solid logistical support, backed by air power, with the ability to move quickly.

He forgot to add the most important part, willingness to pull the trigger

My plan for the Green Berets advances ...

On Thursday, the U.N. Security Council authorized planning for the United Nations to take over peacekeeping duties in Darfur from the African Union, whose 7,000 troops have been hampered by all the usual complaints we've seen over the past fifty years shoddy equipment, poor training and lack of funds. The African Union troops have made a difference where they are stationed, but have been unable to bring lasting peace to Darfur, where an estimated 180,000 people have died in violence since 2003. The United States and several other nations have said genocide occurred in Sudan.

The U.N. mission must send a message to those responsible for the violence "that we have a force that is capable to respond, a force that is everywhere and a force that will be there on time to prevent them from intimidating and killing the innocent civilians," Annan said.

Killing them first would do the trick, but Kofi won't go there.

The United States has been reluctant to contribute troops since 18 U.S. soldiers were killed in clashes with gunmen in 1993 during the peacekeeping mission in Somalia. U.S. Mission spokesman Richard Grenell would not comment on whether the United States planned to contribute troops.


Considering how well UN C4 worked last time, I wouldn't be rushing to say yes.

We can do it, sure, but we have to be in charge. No blue berets, only green ones.
Posted by: || 02/10/2006 09:25 || Comments || Link || E-Mail|| [336070 views] Top|| File under:
Africa North
US hands over three inmates to Morocco
RABAT — The United States on Wednesday handed over three Moroccans held at its Guantanamo Bay detention facility to Morocco, Moroccan security officials said.
The transfer was made in a special US aircraft which landed in Rabat.

The prisoners were identified as Najib Lahcini, Mohamed Souleymani Laalami and Mohamed Al Ouali who were arrested in 2002 during the US campaign to topple the Taleban in Afghanistan.

In 2004 US authorities had returned a group of five Moroccans, detained at Guantanamo in Cuba, to Morocco. The five men are suspected of membership of a terrorist organisation and have been standing trial since December 6, 2004. The trial has been adjourned several times.
Posted by: || 02/10/2006 09:17 || Comments || Link || E-Mail|| [336066 views] Top|| File under:
Africa Subsaharan
Crackdown on Nigeria Sharia group
Nigeria's federal government has accused the northern Kano State's government of seeking foreign funding to train an Islamic militia. Information Minister Frank Nweke said the state was trying to turn Hisbah, a volunteer group that enforces Islamic law, into a parallel police force. His comments come 24 hours after police announced a ban on Hisbah and detained its leader and deputy. Kano governor Ibrahim Shekarau has described the moves as unacceptable.

Kano is one of 12 mainly Muslim states in Nigeria that reintroduced parts of Islamic Sharia law in 2000. Hisbah enforces rules such as a ban on alcohol sales and the segregation of men and women on public transport.

"The Kano State Hisbah Board has, with brazen disregard for the overriding imperatives of national security, sought the assistance of foreign governments for the training of '100 jihadists' in the areas of 'intelligence' and 'practice of jihad'," Mr Nweke said in a statement.

When I think of foreign governments providing funding to enforce Sharia law, only one place comes to mind

But reaction from Kano has been defiant. "It is a blunder for anybody to interpret Hisbah as an independent terrorist group... We will pursue all constitutional means to assert our right on this issue," Mr Shekarau said in a radio broadcast, AFP news agency reports. Hisbah groups operate in several Nigerian Sharia states, but are more visible in Kano and Zamfara where they receive state government support.

The BBC's Ado Saleh in Kano city says Hisbah has refused to comment on the issue, being in "a state of mourning" after its leader Yahaya Chedi, his deputy and other Hisbah members were detained for questioning on Wednesday. Earlier in the week, Hisbah ceased its patrols that were aimed at looking for motorbike taxis carrying women, our correspondent adds. Hisbah volunteers in Kano have seized 2,000 motorcycles since the patrols began in December. According to Sharia law, men and women are not allowed to travel together on public transport, but women can travel with their male relations.
Posted by: || 02/10/2006 08:48 || Comments || Link || E-Mail|| [336063 views] Top|| File under:
Arabia
USN ships off Yemen to intercept escapees
The al Qaeda prison escape in Yemen was of "enormous concern" to the United States and Saudi Arabia also faces a threat due to the jail break, a White House security official said on Thursday. U.S. Navy ships are helping patrol the international waters off the coast of Yemen to capture the escapees if they flee by sea. The Navy ships are part of Combined Task Force 150, which routinely patrols the waters in the area.

"I find the developments in Yemen not only deeply disappointing but of enormous concern to us, especially given the capabilities and the expertise of the people who were there," said Frances Townsend, White House homeland security and counterterrorism adviser. "We are disappointed that they were all housed together. We are disappointed that their restrictions in prison weren't more stringent.".

The U.S. ambassador has spoken to officials in Yemen and asked for "the strongest and most transparent cooperation so that we can help them," Townsend told reporters. The United States also is working with Saudi Arabia, which had turned over to Yemen a number of those who have now escaped.

"Ships from CTF 150 are monitoring international waters along the coast of Yemen in an attempt to either block possible maritime escape routes or capture the suspected terrorists if they make this attempt," the Pentagon statement said. Lt. Cmdr. Charlie Brown of the U.S. Fifth Fleet in Manama told Reuters in Dubai: "Our intention is to deny them a maritime route." He said he could not speculate on which routes the militants might take. Analysts have said the fugitives were likely to flee Yemen to carry out attacks. One likely scenario would be for them to head to Afghanistan.
Posted by: Pappy || 02/10/2006 00:00 || Comments || Link || E-Mail|| [336061 views] Top|| File under:
Britain
More than 100 UK terrorists yet to be prosecuted
MORE than 100 Muslim terror suspects in the UK have not been prosecuted despite Prime Minister Tony Blair's promise of a crackdown, it emerged yesterday.

The list, compiled by the security services last year, includes nine men subject to "control orders" imposed by Charles Clarke, the Home Secretary.

About ten more are detained at Belmarsh prison or other jails pending deportation, and the rest are being monitored but remain free from any restrictions.

The disclosure of the list of those deemed a threat to national security came amid controversy over the failure of the Crown Prosecution Service to act sooner against Abu Hamza, the hardline Islamic preacher jailed for seven years on Tuesday for spreading racial hatred and inciting the murder of "non-believers".

Scotland Yard said it had presented files to the CPS three times from 1999 onwards calling for Hamza to be prosecuted but had been rebuffed on the first two.

Also yesterday, the uncle of one of the London suicide bombers accused Hamza of brainwashing his nephew.

Meanwhile it emerged that Hamza's wife, Nagat, and the couple's eight children will keep their £680-a-week benefits and the £550,000 five-bedroom council house in London while he is in jail.

The news came as five men, three companies and a charity, all based in Britain, had their assets frozen worldwide over alleged links to an al-Qaeda terror group. They are accused of being involved in the financing of the Libyan Islamic Fighting Group.
Posted by: Dan Darling || 02/10/2006 01:21 || Comments || Link || E-Mail|| [336065 views] Top|| File under:
Caucasus/Russia/Central Asia
11 Rebels Killed Near Chechnya, New School Siege Averted
The militants killed in a sweep operation in the village of Tekui-Mektep on Friday had been plotting a Beslan-style school siege, Viktor Barnash, head of the Stavropol territory department for the fight against organized crime, was quoted by the Interfax news agency as saying. "Five shooting points were destroyed and 11 militants were killed. Units are continuing to comb the village. The armed group was plotting a Beslan-style terrorist attack," he said.

Russian special forces on Friday stormed two houses in southern Russia where alleged militants were holed up, after three police officers were killed in a clash. Police, acting on a tip, hunted down the group in Tukui-Mekteb, a village in the southern Stavropol region, about 40 kilometers (25 miles) north of the border with Chechnya. The militants refused to surrender.

The militants were heavily armed with automatic weapons, grenade-launchers and ammunition. The operation to eliminate them required armored vehicles and helicopters. No civilians were killed or injured during the operation
Posted by: || 02/10/2006 09:02 || Comments || Link || E-Mail|| [336066 views] Top|| File under:
Caucasus Corpse Count
A special forces officer and two gunmen were killed in a police operation Thursday to oust a militant group that barricaded itself in two residential buildings in the Stavropol Territory in southern Russia, a local police source said Thursday. The fighting started at about 2p.m. (11a.m. GMT).

Five gunmen remain in the buildings, according to Yevgenia Androsova, press secretary of the Federal Security Service's branch in the Stavropol Territory, which borders on the war-torn republic of Chechnya. She said the militants were holding two residential buildings on the opposite side of the street. Armored vehicles have been sent to the scene, but they decided not to shell the buildings for fear that civilians might still be in the buildings. According to Russian TV channel NTV, the militant group was uncovered during a police operation to check passports.

UPDATE: Ten militants and four Russian policemen have died in a clash in the southern Stavropol region, Russian security officials say. The fighting erupted on Thursday in Tukui-Mekteb, a village just north of Chechnya in the North Caucasus. According to Russian media reports, the militants had seized two houses.

On Friday up to 300 police officers and elite troops surrounded and then stormed a house in the village where the rebels were holed up, Russian security officials said. Earlier, several policemen had died in a clash with the rebels.
Villagers were evacuated when the fighting erupted on Thursday.

Russian officials say the rebels belonged to a militant group called Shelkovskoy Jamaat, named after an area in northern Chechnya.
Posted by: Dan Darling || 02/10/2006 00:49 || Comments || Link || E-Mail|| [336064 views] Top|| File under:
Europe
Danish PM blasts Euro companies, praises Bush
Prime Minister Anders Fogh Rasmussen said today that attempts by European companies in the Middle East to disassociate themselves from Denmark or Danish products was considered by Danes to be "disgraceful."

At the same time, Mr. Rasmussen tried to shield the Bush administration and some of Denmark's partners in NATO from accusations that they had been tardy and overcautious in coming to its defense in the crisis, which he attributed more to attempts by Iran and Syria to cause diversions in the Middle East than to a few cartoons depicting the Prophet Muhammad in a Danish newspaper.

Looking tired after what he acknowledged had been a difficult week, Mr. Rasmussen said in an interview in his office that attempts to secure commercial advantage at his country's expense had struck at the hearts of all Danes.

Mr. Rasmussen did not mention a particular business organization or country. But his response came in reply to a question referring to attempts in the Arab world by companies associated with Nestlé, the Swiss food giant, and Carrefour, the French retailer, to distance themselves from Denmark. Danish industry estimates it has lost more than $55 million in sales in the Middle East since the furor began.

Mr. Rasmussen appeared particularly irritated about the circumstances because they contradict "all our efforts to promote free trade."

But the prime minister gave a pass to criticizing the Bush administration about its slow and cautious defense of an ally. President Bush referred to his solidarity with Denmark for the first time on Wednesday after five days of rioting in the Middle East against Danish citizens and Danish embassies.

"I have never doubted that Bush would stand up for Denmark," Mr. Rasmussen said. "He values faithfulness and loyalty. I was not surprised he decided to call me and express support."

Mr. Rasmussen reiterated that there will be no Danish apology for the cartoons. He brushed aside any suggestion that Denmark's policies requiring that immigrants accommodate themselves to Danish tradition were at fault, and asserted: "We are on the right track." More broadly, he said, "I see a very clear tendency that other European countries will go in our direction."

In light of statements here that Denmark had been abandoned in the early phase of the crisis, Mr. Rasmussen was asked if the Danish Parliament would maintain troops in Iraq and Afghanistan if it was asked to vote on the issue tomorrow.

"The situation would be the same. We haven't changed," he said. He added, referring to the allies: "It's crucial that Denmark feel their strong support when we need it."

Mr. Rasmussen argued that the cartoon crisis had been hijacked by Middle East countries that were using the caricatures for domestic ends.

He said Iran, isolated over its nuclear program, was using the cartoons to generate support in the Muslim world while Syria, under investigation for the assassination of the former Lebanese prime minister, Rafik Hariri, was trying to create a distraction. The Palestinian Authority, divided over the recent election of Hamas, was exploiting the cartoon crisis to unite its disparate elements, Mr. Rasmussen said.

"We have religious extremists who exploit the situation and fuel the flames to pursue their own agenda," he added, "and people shouldn't make any mistake about that. Religious extremists aim at destabilizing the situation in the whole region."

The crisis will be discussed at a meeting, continuing Friday, of NATO defense ministers in Sicily, he said. But Denmark expected no statement at the meeting's conclusion.

Mr. Rasmussen said he believed that Islam was compatible with democracy but argued it was incumbent on Muslim immigrants in Denmark and Europe in general to embrace the liberal values of their adopted countries.

"Denmark is a liberal country," he said. "We do believe in individual liberty and freedom. People can live according to their own customs.

"However, I think we have to insist on respecting our core values," he added, "including freedom of expression, gender equality for women and men and a clear distinction between politics and religion."

Mr. Rasmussen said that the perception of Denmark in the Muslim world had been distorted by falsehoods spread by cellphone and Internet messages across the Middle East.

In particular, he said the Danish government was re-evaluating its relations with local Muslim leaders who traveled to the Middle East in December, and had stoked tensions by showing religious leaders the cartoons, including caricatures depicting Muhammad as a pig that never appeared in the Danish press. Asked if, in retrospect, he would have done anything differently to handle the crisis, Mr. Rasmussen said he had no regrets.

"I don't think we could have done something in another way," he said. "We are witnessing events with deep sadness and disbelief. We are not used to it in Denmark."
Posted by: Dan Darling || 02/10/2006 01:24 || Comments || Link || E-Mail|| [336077 views] Top|| File under:
PKK claims Istanbul bombing
A bomb tore through an Internet cafe frequented by police Thursday in Istanbul, wounding at least 17 people, including a child. A hard-line Kurdish militant group claimed responsibility for the attack, a Kurdish news agency reported.

The explosion took place Thursday afternoon in the cafe on a side street near the riot police headquarters in the Bayrampasa neighborhood.

Coskun Kilic, who helped evacuate some of the victims, said the blast sent chairs into the street and left the cafe filled with smoke. "I carried seven or more injured," Kilic told The Associated Press at the scene. "Their hair was burnt and two of them, a child and an officer were unconscious and badly injured."

Police cordoned off the area and ambulances rushed the injured to hospitals.

Istanbul prosecutor Aykut Engin, who inspected the scene of the blast, said seven police officers and 10 civilians were hurt, including a badly injured child. The Anatolia news agency reported a 13-year-old boy had his legs blown off by the blast.

The Kurdistan Freedom Falcons Organization, a hard-line group believed linked to the main Kurdish guerrilla group, the Kurdistan Workers Party, claimed responsibility for the bombing, the Netherlands-based Firat News Agency said on its Web site. The group has demanded that jailed Kurdish rebel chief Abdullah Ocalan be moved out of solitary confinement. Ocalan has been in prison on an island near Istanbul since his capture on Feb. 15, 1999.

His guerrilla group and supporters have long expressed concern about Ocalan's health. But a delegation from the Council of Europe's committee for the prevention of torture, which visited Ocalan on the island in 1999, said the rebel leader's cell was well lit and suitably equipped. Turkey also maintains that doctors closely monitor Ocalan's health.

The shadowy group has claimed responsibility for a number of bomb attacks in Turkey, including a blast in the Aegean resort town of Cesme last summer that wounded 21 people.
Posted by: Dan Darling || 02/10/2006 01:15 || Comments || Link || E-Mail|| [336063 views] Top|| File under:
GSPC in Italy
Italy has evolved from a logistics base for Islamic militants to a de facto base of operations for Algeria's Salafist Group for Preaching and Combat (GSPC) targeting Italy, other European countries and the United States. While the GSPC continues to engage in and support terrorist operations in Algeria, the group's emphasis on "out-of-Algeria" terrorist operations has made it the largest, most cohesive and dangerous terrorist organization in the al-Qaeda orbit.

GSPC cells in Italy employ a dual-track approach to planning terrorist attacks and provide support infrastructure—safe houses, communications, weapons procurement and documentation—to GSPC networks in other European countries.

Italian security services' detention of and investigations into the activities of Salafist Islamists recently culminated in the exposure of a deep and wide network of GSPC cells throughout Italy. In November and December 2005, Italian counter-terrorist operatives arrested five Algerian nationals on suspicion of planning terrorist operations in Italy and the United States, and of providing financial/weapons/logistical assistance to other jihadi cells in Europe (La Repubblica, November 17, 2005). The November arrests involved Yamine Bouhrama, Achour Rabah and Tartaq Sami. Italian security services believed Bouhrama was the head of the Salerno cell, and had contact with other GSPC cells in Milan, Brescia and Naples (La Repubblica, December 23, 2005).

Bouhrama's contact with other GSPC cell members in Italy enabled SISMI (the Italian military intelligence service) to identify two other GSPC members residing in Naples and Brescia: Khaled Serai and Mohamed Larbi. According to an intercepted conversation prior to his November arrest, Bouhrama discussed with Serai and Larbi an "attack against the infidel," and specifically discussed attacking a company somewhere in Italy (Corriere della Sera, November 17, 2005). According to Interior Minister Giuseppe Pisanu, Bouhrama, Serai and Larbi were planning a new series of attacks in the United States and considered targeting ships, stadiums or railway stations in an attempt to surpass the September 11, 2001 strikes by al-Qaeda. Similarly, the Italian police noted that these individuals were "primed" to strike targets in Italy (El Mundo, November 17, 2005).

Based on the communication patterns of GSPC cell members, Italian security services now believe that Bouhrama, Serai and Larbi were members of GSPC cells in Naples, Brescia, and possibly Venice that were headed by Lounici Dhamel, whom the Italian security services suspected as a senior GSPC member (Corriere della Sera, November 11, 2005). In 2004, the Italian police arrested Dhamel and at least two other Algerians after they were convicted of providing logistical support to the GSPC: Dhamel was one of approximately 12 Algerians convicted of supplying arms and false documents to the extremist group in 2002.

An interesting discovery arising out of the November and December 2005 Italian arrests is the connections between the Algerian jihadis in Italy and other Salafist Islamists in Europe. The relationship is based on logistical support, weapons procurement, communications venues, and propaganda mechanisms that enable GSPC and Salafist Islamists cells in Europe to plan terrorist activities in the countries in which they reside. Although the cells in Italy appear to be composed exclusively of Algerian Salafi-Jihadists, their interaction with mixed Moroccan and Algerian cells in Spain, Norway and other countries demonstrates that the desire for global jihad has overcome the historical animosity between these two national groups.

An additional finding of the Italian counter-terrorism investigations is the extent of communications between the GSPC cells in Italy and the Maghrebi-dominated networks in Spain and other European countries. Italian police have been investigating contacts between GSPC members in Italy and Algerian jihadis in Belgium, France, Germany, the United Kingdom, the Netherlands and Switzerland (Corriere della Sera, November 17, 2005). Bouhrama, Serai, and Larbi, for instance, used false documentation to travel together through France, Norway and other northern European countries. They are alleged to have procured false papers and funds to finance GSPC terrorist activities. For example, the computer of one of the Algerians, code named 007, registers contact with mujahideen in Bosnia and with Islamic militants in Norway, France, and the United Kingdom, as well as communication with elements of the Takfir wal Hijra organization (Corriere della Sera, November 11, 2005).

Milan Cells:

2002: 13 Algerians and a Moroccan believed to be members of GSPC were arrested for illegally acquiring explosives and weapons. They operated out of the Milan mosque.

2003: Italian police arrested five Tunisians and a Moroccan imam, Mohamed El Mahfoudi, in raids at the mosque and at 40 sites associated with the GSPC. The six suspects were associated with the GSPC.

2004: Hassine Ben Moahmed Snoussi—forced to leave Italy for Tunisia—was associated with Arman Ahmed El Hissiny Helmy, an Egyptian imam of the Milan mosque.

Rabei Osman El Sayed Ahmed (a.k.a., Mohamed the Egyptian)—suspected head of al-Qaeda's networks in Europe—had many contacts in Milan, including the influential Yahia Payumi, who frequented the mosque.

September 2005: Italian police detained five of 11 Algerians suspected of membership in the GSPC, and investigated their involvement in planning a failed terrorist attack against the Spanish National Court in Madrid. Jamel Launici, alleged head of the Italian cell in charge of recruiting terrorists and obtaining explosives for the Madrid attack, was one of the detained.

Salerno GSPC Cell: Yamine Bouhrama, Achour Rabah, Tartaq Sami and Lounici Dhamel.

Possible Venice GSPC cell: Lounici Dhamel

Naples and Brescia GSPC Cells: Khaled Serai and Mohamed Larbi, who were in contact with Yamine Bouhrama of the Salerno cell, and Lounici Dhamel. There are likely other members that have not yet been identified.

Ben Khemais GSPC network: suspected by Italian and Spanish security services as leading al-Qaeda's regional network and one of the senior leaders of the jihadi networks in Italy. Khemais was arrested in 2001 in Italy and was involved in planning an attack on the U.S. Embassy in Rome.

According to available information, the GSPC network operating throughout Italy is almost exclusively composed of Algerian nationals who immigrated to the country during the past decade. Italian GSPC members have the following characteristics:

- They are first generation immigrants born in Algeria who immigrated to Italy probably for the purpose of setting up cells in support of the ongoing Islamist insurgency in Algeria and the GSPC in particular.

- They are young, male and usually poorly educated. It is unclear if these individuals were employed in Italy and, if so, where they worked and with whom.

- It is unclear if any of the men have family members in Italy.

- The level and intensity of association with Italian Muslims remains unknown.

Al-Qaeda's Second Front in Italy: Observations and Gaps

While Iraq is the new center of gravity for jihad, Europe has become an important logistical center critical to ensuring the constancy of jihad in Iraq and, increasingly, in Europe. Some of the more significant observations include:

- The return of jihadis from Iraq is transforming Europe from a logistical base to a forward terrorist planning center.

- The recruitment of Muslims for jihadist activities likely remains in the cultural centers and mosques and through the internet, as well as the prisons (La Repubblica, June 19, 2002). Yet, given the surveillance of these sites by Italian intelligence services, it is possible that Islamists are being driven away from the central mosques to smaller, makeshift mosques and possibly schools, stores and homes.

- The inter-personal relationships of GSPC members in Italy are crucial to the viability of these cells. Understanding these relationships would help counter-terrorism officials in devising effective programs to target their recruitment and logistical activities.

Conversely, insofar as the gaps in knowledge are concerned, security officials should investigate the degree and depth of contact between cell members prior and subsequent to arrival in Italy in order to identify points of leverage and influence in the jihadi movement.
Posted by: Dan Darling || 02/10/2006 00:52 || Comments || Link || E-Mail|| [336072 views] Top|| File under:
Italy on heightened security for the Winter Olympics
The worldwide Muslim protests against caricatures of Muhammad that appeared in a Danish newspaper last year have compounded Italy's security headaches for the Winter Olympics, which already suffer from possible disruption by local anti-globalization groups, opponents of a high-speed railway line and striking tram drivers.

Signs of concern are all over this town near Italy's northwest frontier. About 10,000 police from all over the country are patrolling boulevards and back alleys. Bomb-sniffing dogs stand guard at the airport, train station, stadiums and street corners. About 300 specially trained troops will patrol the nearby mountain sites on snowmobiles and skis. Airspace over Turin will be closed to anything with mechanical wings except for F-16s from the Italian air force that will zoom about during Friday's Opening Ceremonies and two surveillance planes supplied by NATO that will monitor wayward flights.

Missiles have been mounted around the city.

All that was in the works before the Muhammad cartoon unrest overwhelmed the local news. Because of the uproar, Interior Minister Giuseppe Pisanu, Italy's top official for civilian police and the intelligence corps, called an emergency meeting of security officials Monday regarding possible new threats. Pisanu said the riots and protests in the Middle East, Central Asia and Far East countries have been "carried out coldly with political ends. We mustn't forget that Islamic extremism is an essentially political movement that cynically uses religious values."

At least two Italian newspapers reprinted the Muhammad caricatures that included one showing the prophet of Islam wearing a turban shaped like a bomb.

Nonetheless, Pisanu said, homegrown violence is the most likely problem for the Olympics. "For the Olympics I fear the rising aggressiveness of anti-globalization protesters, anarchists and all the domestic subversion movements that are pursuing the Olympic spotlight. Unfortunately, these people have already done very serious damage to the image of our country," Pisanu said.

He was referring to the bumpy ride of the Olympic flame to Turin. Protesters blocked its passage in several Italian cities. In Genoa a few weeks ago, it had to travel by sea to arrive in town. The group of demonstrators include residents of towns near Turin who oppose construction of a railway tunnel through the Alps as part of a cross-European, high-speed train network. Assorted masked anti-globalization militants are protesting corporate sponsorship of the Olympics.

On a clear, sunny Thursday, the flame arrived in Turin and guest runners carried it along streets lined with cheering people. But the flame had to compete with unemployed laborers who held up self-described "fake torches" to protest layoffs at the local Fiat auto plant. Police surrounded anti-globalization demonstrators who tried to approach the route. Plenty of gesticulating broke out, but no violence.

More protests are planned for Friday, when the flame will once again navigate Turin.

On Tuesday, the country's president, Carlo Azeglio Ciampi, urged Italians to show a "sense of responsibility" and keep the Olympics incident-free. "For two weeks, Turin will be the capital of Italy," he said. "I am confident that everyone will work together for the Olympics."

Italian politicians took the message as an opportunity to point fingers at each other for trouble that had yet to break out. Italy is in the middle of heated campaigns for parliamentary elections scheduled for April. Pier Ferdinando Casini, who is a leader in Prime Minister Silvio Berlusconi's government, said it was up to the opposition, some of whom back the groups opposing the high-speed rail network, to head off any trouble. He called the opposition "irresponsible."

Romano Prodi, who is running against Berlusconi for prime minister, countered that he did not endorse disruption, but understood that the government "had done little" to resolve the problems of the tunnel with local residents.

Italian officials have long predicted that, with elections on the horizon, Italy would be the focus of a terrorist attack. Berlusconi supported the U.S.-led occupation of Iraq by dispatching about 3,000 soldiers to the southern Iraqi town of Nasiriyah. The Italians have begun a withdrawal, but it will not be complete until later this year.

In recent months, Italian authorities have deported about 30 Islamic militants they said were inciting violence, including an imam preaching in Turin. The Italians rely on wiretapping to keep tabs on terrorist suspects and their supporters. Officials say they have 2,000 people under close watch.

Turin is not the only possible target. Italy has several crowded tourist sites and Italy has intensified security at hundreds of them at a cost of more than $100 million.

Italy has significant experience in dealing with high-profile events. Officials cite the trouble-free funeral of Pope John Paul II last year as a prime example. On the other hand, violence broke out at a summit of the Group of Eight industrialized nations held in Genoa in 2001, which was marred by mob violence and vicious police counterattacks.

Pisanu described the Islamic threat as less to do with al Qaeda than with independent North African origin "Islamic-European" militant groups.

The security nerve center in Turin is called the National Center for Olympic Information. Spread around the city and Olympic sites are 21 operation rooms all linked together by sophisticated communications. Officials at the center said that athletes from any country involved in the wars in Iraq and Afghanistan are at risk. In all, there are 2,500 athletes in Turin scheduled to perform in front of a million spectators during the Games, which end Feb. 26.

Ciampi made a broader appeal on Thursday, calling for a worldwide "Olympic truce" during which no one would make war on anyone else, but instead "brotherhood prevails in the world."
Posted by: Dan Darling || 02/10/2006 00:35 || Comments || Link || E-Mail|| [336063 views] Top|| File under:
Home Front: Politix
Loose Lips Sink Spies - by Porter Goss
AT the Central Intelligence Agency, we are more than holding our own in the global war on terrorism, but we are at risk of losing a key battle: the battle to protect our classified information.

Judge Laurence Silberman, a chairman of President Bush's commission on weapons of mass destruction, said he was "stunned" by the damage done to our critical intelligence assets by leaked information. The commission reported last March that in monetary terms, unauthorized disclosures have cost America hundreds of millions of dollars; in security terms, of course, the cost has been much higher. Part of the problem is that the term "whistleblower" has been misappropriated. The sharp distinction between a whistleblower and someone who breaks the law by willfully compromising classified information has been muddied.

As a member of Congress in 1998, I sponsored the Intelligence Community Whistleblower Protection Act to ensure that current or former employees could petition Congress, after raising concerns within their respective agency, consistent with the need to protect classified information.

Exercising one's rights under this act is an appropriate and responsible way to bring questionable practices to the attention of those in Congress charged with oversight of intelligence agencies. And it works. Government employees have used statutory procedures — including internal channels at their agencies — on countless occasions to correct abuses without risk of retribution and while protecting information critical to our national defense.

On the other hand, those who choose to bypass the law and go straight to the press are not noble, honorable or patriotic. Nor are they whistleblowers. Instead they are committing a criminal act that potentially places American lives at risk. It is unconscionable to compromise national security information and then seek protection as a whistleblower to forestall punishment.

Today America is confronting an enemy intent on brutal murder. Without the capacity to gain intelligence on terrorist organizations through clandestine sources and methods, we and our allies are left vulnerable to the horrors of homicidal fanaticism.

The C.I.A. has put many terrorists out of action since 9/11. In our pursuit of the enemy, we accept the unique responsibility we bear as officers of a clandestine service serving an open, constitutional society. But we also know that unauthorized disclosure of classified intelligence inhibits our ability to carry out our mission and protect the nation.

Revelations of intelligence successes or failures, whether accurate or not, can aid Al Qaeda and its global affiliates in many ways. A leak is invaluable to them, even if it only, say, prematurely confirms whether one of their associates is dead or alive. They can gain much more: these disclosures can tip the terrorists to new technologies we use, our operational tactics, and the identities of brave men and women who risk their lives to assist us.

Such leaks also cause our intelligence partners around the globe to question our professionalism and credibility. Too many of my counterparts from other countries have told me, "You Americans can't keep a secret." And because of the number of recent news reports discussing our relationships with other intelligence services, some of these critical partners have even informed the C.I.A. that they are reconsidering their participation in some of our most important antiterrorism ventures. They fear that exposure of their cooperation could subject their citizens to terrorist retaliation.

Last month, a news article in this newspaper described a "secret meeting" to discuss "highly classified" techniques to detect efforts by other countries to build nuclear weapons. This information was attributed to unnamed intelligence officials who "spoke on the condition of anonymity because of the effort's secrecy." Whether accurate or not, this is a direct acknowledgment that these unnamed officials apparently know the importance of secrecy.

Recently, I noticed renewed debate in the news media over press reports in 1998 that Osama bin Laden's satellite phone was being tracked by United States intelligence officials. In the recent debate, it was taken for granted that the original reports did not hurt our national security efforts, and any suggestions that they did cause damage were dismissed as urban myth. But the reality is that the revelation of the phone tracking was, without question, one of the most egregious examples of an unauthorized criminal disclosure of classified national defense information in recent years. It served no public interest. Ultimately, the bin Laden phone went silent.

I take seriously my agency's responsibility to protect our national security. Unauthorized disclosures undermine our efforts and abuse the trust of the people we are sworn to protect. Since becoming director, I have filed criminal reports with the Department of Justice because of such compromises. That department is committed to working with us to investigate these cases aggressively. In addition, I have instituted measures within the agency to further safeguard the integrity of classified data.

Our enemies cannot match the creativity, expertise, technical genius and tradecraft that the C.I.A. brings to bear in this war. Criminal disclosures of national security information, however, can erase much of that advantage. The terrorists gain an edge when they keep their secrets and we don't keep ours.
Posted by: Dan Darling || 02/10/2006 01:00 || Comments || Link || E-Mail|| [336066 views] Top|| File under:
Home Front: WoT
US charges two over 'China plot'
A US jury has accused two foreign nationals of trying to buy military aircraft engines and weapons to export to China. A Miami jury also charged one the suspects, Taiwanese Ko-Suen Moo, with being a covert Chinese agent and offering a bribe to escape custody. Mr Moo was arrested in Miami in November 2005. A French national, Maurice Serge Voros, was also charged in the indictment. He remains at large.

According to the nine-count indictment, Mr Moo and Mr Voros sought to acquire an F-16 engine, Blackhawk helicopter engines and cruise missiles early last year. They are alleged to have initially sought to buy and ship 70 Blackhawk engines to China, but that Mr Moo decided to acquire the jet engine as a priority.

Trying to reverse engineer a proven product

The indictment says the defendants violated the US Arms Export Control Act by attempting to export the items without a licence.

Mr Moo has been in custody in Miami after being charged in an earlier grand jury indictment. He has pleaded not guilty to the illegal export charges. The new indictment brought the agent and $500,000 bribery charges against Mr Moo and also added Mr Voros to the case.

The US has repeatedly expressed its concern at the amount of money China is spending on its military, and has warned it could soon alter the military balance in the Asia-Pacific region. Washington is particularly concerned about a build-up of Chinese missiles pointed at Taiwan, which Beijing has threatened to seize by force if the island moves towards formal independence. This could quickly embroil the US, which has given security assurances to Taiwan.
Posted by: || 02/10/2006 08:55 || Comments || Link || E-Mail|| [336072 views] Top|| File under:
Pentagon drafts strategy for fighting al-Qaeda
The United States has drafted a strategy against Al Qaida based on alliances with Middle East countries.

The National Military Strategic Plan for the War on Terrorism, developed by the chairman of the Joint Chiefs of Staff, stipulated that the Defense Department and the military increase cooperation with Arab and Muslim states. The 40-page document envisioned a U.S. military attuned to Arab and Muslim cultures.

"In fighting this global conflict, the United States must ally itself with partners around the world, especially those in the Muslim world who oppose domination by extremists," the report said.

Released on Feb. 5, the report urged the Pentagon to develop a corps of officers and soldiers capable of speaking Arabic and other languages employed in Muslim countries. Such an effort should be coordinated with U.S. allies.
Posted by: Dan Darling || 02/10/2006 00:44 || Comments || Link || E-Mail|| [336063 views] Top|| File under:
India-Pakistan
Maoists kill 11 in India, loot explosives
RAIPUR, India - Close to 200 Maoist rebels stormed a state-run explosives store in eastern India, killing eight federal policemen and taking away a huge cache of explosives and detonators, police said on Friday. Seven policemen were wounded, several seriously with multiple bullet wounds, in the raid on a National Mineral Development Corporation unit located on a hill 450 km (280 miles) south of Raipur, capital of the mineral-rich Chhattisgarh state.

The Maoists, armed with automatic weapons and rifles, managed to enter the store after a firefight with members of the Central Industrial Security Force based there to protect it. There were no reports of Maoist casualties.

Senior police officer R.K. Paswan said the Maoists had taken rifles from the dead and wounded policemen as well as 2,100 rounds of bullets besides explosives and melted away into the forests. NMDC uses explosives for iron ore mining in the region.

In two separate attacks late on Thursday night in Dantewada district -- the same district where the NMDC unit is located, -- police said Maoist rebels gunned down three men suspected of cooperating with the police in counter-insurgency operations.

The latest raid by Maoist rebels, who claim to fight for India's impoverished peasants and landless labourers, followed two separate attacks by guerrillas in Chhattisgarh earlier this week that killed 12 policemen. More than 9,000 Maoist rebels operate in at least nine Indian states, and in the past year they have stepped up attacks on security personnel, prompting criticism of the federal government for not tackling them harder. Chhattisgarh is a major iron ore producing state. Maoist rebels say the benefits of mining do not reach the impoverished people in the state, especially its large tribal population.
Posted by: || 02/10/2006 09:15 || Comments || Link || E-Mail|| [336062 views] Top|| File under:
31 arrested after clashes in India's Ladakh region
SRINAGAR, India - Police arrested 31 people on Friday following clashes between Buddhists and Muslims in India's northern Ladakh region, an official said. Seven policemen were injured in street battles with the rioters Thursday, Inspector-General of Police K. Rajendra Kumar told The Associated Press by telephone. He said two homes belonging to Muslim residents were burned down.

The clashes in Buddhist-majority Ladakh began Monday when Muslims alleged that activists of the Ladakh Buddhist Association forced their way into a mosque in the region's Kargil town and desecrated copies of the Quran, the Muslim holy book. The group denied the allegation. Authorities enacted a curfew Wednesday to rein in the protesters, but clashes erupted between Muslims and Buddhists soon after it was lifted later in that night. Police arrested 31 people on Friday in Leh, the region's main town, Kumar said, bringing the total of those arrested in the violence to at least 51. Army, paramilitary troops and police were patrolling streets in the region to prevent further violence, Kumar said.

The clashes between Muslims and Buddhists were the first in many years in Ladakh, a normally peaceful Buddhist-majority region popular with trekkers in the northwestern part of India's troubled Jammu-Kashmir state. The mountainous region has been wracked by a separatist insurgency for 16 years that has left more than 67,000 people dead. The Buddhist-Muslim riots occurred far from the fighting.
Posted by: || 02/10/2006 09:13 || Comments || Link || E-Mail|| [336067 views] Top|| File under:
Shi'ite-Sunni fighting breaks out in Hangu
Shi'ite and Sunni Muslims exchanged small-arms and rocket fire on Friday around a Pakistani town where 36 people died in a suicide bombing and other violence on the holiest day for minority Shi'ites.

Thursday's bombing targeted a Shi'ite procession in the town of Hangu in North West Frontier Province to mark Ashura, which commemorates the martyrdom the Prophet Mohammad's grandson.

No group claimed responsibility, but Shi'ite leaders were quick to accuse Sunni militants blamed for decades of sectarian attacks as well as al Qaeda-linked Islamist violence.

The bombing sparked exchanges of fire between bands of Shi'ites and Sunnis in and around Hangu, which continued into Friday morning, said Maulana Khurshid Anwar, a cleric who led Thursday's procession.

He said the two sects also exchanged gunfire in the nearby mountain villages of Ibrahimzai and Shahu, where more than 100 rockets fell.

However, he said there were no reports of deaths in the exchanges, which came in Hangu despite a curfew imposed by army units sent to the town to restore order.

Mountain villages in North West Frontier are awash with weapons and disputes are often settled through violence.

One of the dozens of people wounded in Thursday's violence in Hangu died overnight in hospital in the nearby town of Kohat, bringing total deaths to 36, hospital officials said.

Pakistan has suffered Islamist sectarian violence for years, most of it directed by majority Sunni Muslims against Shi'ites.

However Hangu Mayor Ghani-ur-Rehman said on Thursday he did not believe this traditional rivalry was responsible and instead termed the attack "terrorism".

Analysts say that in recent years sectarian attacks by Sunni groups linked to al Qaeda have appeared to have a broader aim of destabilising the rule of President Pervez Musharraf and his alliance with Washington in the U.S.-led war on terrorism.

Pakistani Shi'ite leader Sajid Ali Naqvi called the Hangu incident "religious terrorism" and accused Musharraf's government of failing to rein in Sunni militants.
Posted by: Dan Darling || 02/10/2006 02:28 || Comments || Link || E-Mail|| [336062 views] Top|| File under:
Faqir Mohammed profile
Maulana Faqir Mohammed was catapulted into prominence last year when his house was raided by Pakistani security agencies hunting a "high value" al-Qaeda target. In the span of seven months, a combination of public sympathy, treacherous local terrain and the intensifying insurgency in Afghanistan has raised Faqir Mohammed into a position of leadership in the Bajaur Agency. Mohammed's house was raided again on January 22 by Pakistani security forces who detained three of his relatives.

Since May 2005, Faqir Mohammed has been a wanted man on account of his links to al-Qaeda and Taliban operatives. In order to deter him from cooperating with Taliban and al-Qaeda elements, the authorities have pursued a dual-track approach. On the one hand, they are putting increasing pressure on the tribes of the region to alienate Mohammed; on the other hand, they have deployed Pakistani security forces against his followers. Mohammed's house was burnt last year on the authority of elders enacting tribal norms. On January 24, a tribal jirga that convened at Khar, the headquarters of Bajaur Agency, decided that Faqir Mohammed should be asked—through his relatives—to surrender to law enforcement agencies and sever his association with al-Qaeda and the Taliban. If Mohammed does not abide by the decision, then in keeping with tribal norms, his house will be burnt again.

The central question revolves around Mohammed's ability to evade capture. The primary reason behind this is the region's highly distinctive administrative system, a direct legacy of British colonial rule. There is a dual administrative system in the tribal areas consisting of political agents and tribal jirga. A political agent is directly appointed by the federal government and is tasked with overseeing all administrative matters of the tribal agency. The political agent is assisted by subordinate staff and paramilitary troops. The tribal jirga is comprised of tribal elders and notables who perform the role of jury in any dispute and controversy and base their judgment on tribal norms. The recent upsurge in militancy in North Waziristan, South Waziristan and now in Bajaur is indicative of the gradual erosion of the legitimacy and effectiveness of this unique administrative system. It is unlikely, however, that this system will be fundamentally altered in the foreseeable future. Customary procedures are deeply-rooted and alternative systems are neither appealing nor practical.

Faqir Mohammed hails from Bajaur Agency, a tribal administrative unit of Pakistan, bordering the Kunar province in Afghanistan. He was born in Chopatra, a village that is 20 kilometers away from the Afghan border. He is 37 years old, tall and well-built. He has a long black beard and sports a Taliban-style haircut and turban. Despite the fact that polygamy is a common feature of tribal society, Mohammed has only one wife.

Mohammed belongs to the powerful local Mommand tribe (not to be confused with the Mehmands of Mehmand Agency). Mohammed has a large extended family and almost everyone who is associated with him (by blood or otherwise) is in some way connected to his activities. His two sons and two first cousins, Mulvi Mohammed Karim and Mulvi John Mohammed, were staunch activists of Tehreek-e-Nafaz-e-Shariat-e-Mohammadi (TNSM), or Movement for the Enforcement of Islamic Laws. They went to fight jihad in Afghanistan with Maulana Sufi Mohammad. They tried to make their way home after the fall of the Taliban in late 2001, but were captured and are now languishing in Dera Ismail Khan jail in southern Pakistan.

Although Faqir Mohammed is not a chief or tribal elder, he has managed to secure a powerful support base in the region and moves relatively freely, accompanied by his personal security team. Normally he is guarded by five to eight diehard followers. When undertaking journeys on foot, Mohammed is usually accompanied by 15-20 followers and guards; when traveling by jeep their number is confined to the capacity of the vehicle. The local tribal administration does not dare arrest him and in recent years Mohammed has rarely ventured beyond Bajaur and the adjoining tribal belt.

Until the age of 20, Faqir Mohammed was simply known as an excellent student and was not involved in politics or militancy. In keeping with local tradition, Faqir Mohammed started his early education in a local madrassa and was taught by the prominent Maulana Abdus Salam. Abdus Salam is widely respected in North-West Frontier Province (NWFP) and is not considered to be involved in politics or militancy. Maulana Abdus Salam belonged to the Deobandi school of Islam, but recently adopted Salafism and has shifted his madrassa to Peshawar. Faqir Mohammed was greatly inspired by Maulana Abdus Salam and under his guidance obtained the Dars-e-Nizami, which is equal to graduation.

Faqir Mohammed also studied the Quran at Darul-Uloom Pamjpeer, which is considered as one of the most influential religious schools in central Peshawar valley. It has no political or militant affiliations and is well known for its monotheist-oriented religious curriculum. It was the Salafi strands of Maulana Abdus Salam and the teachings at Pamjpeer that impressed Faqir Mohammed the most and eventually led to his embrace of the "Arab" Afghans.

Maulana Sufi Mohammad was Faqir Mohammed's first jihadi mentor who introduced him to militancy in Afghanistan in 1993. Sufi Mohammad was one of the active leaders of Jamat-e-Islami (JI) in the 1980s. He was the principal of the JI madrassa in Tamaergra, a town in the northwestern part of NWFP. He was an instinctive hardliner and in due course developed differences with JI and left them in 1992 to form TNSM. Faqir Mohammed was introduced to Maulana Sufi Mohammad in 1993 when he was 22.

One of the main objectives of TNSM was to enforce Islamic laws through the use of force if necessary. The Afghan Taliban subsequently used TNSM methods to enforce Shari'a in their own country. It was this ideological and methodological affinity that led many TNSM activists (including Faqir Mohammed) to wholeheartedly embrace the Taliban.

Faqir Mohammed continued to fight in Afghanistan until the fall of the Taliban in late 2001. According to reliable sources, Faqir Mohammed mainly fought in the Bagram front (north of Kabul) and areas bordering the Panjshir valley. He mostly stayed in the Afghan province of Kunar and, by virtue of his Arabic language skills, quickly developed a rapport with Arab mujahideen. Faqir Mohammed never enjoyed a special position among the Taliban and merely fought as a volunteer. It was this modesty, coupled with Mohammed's status as a trained religious scholar, that significantly boosted his prestige and credibility (this information was derived from an interview with Molvi Hakim Khan, a former TNSM activist in NWFP). Faqir Mohammed was considered a brave fighter and an expert at guerrilla warfare. He is proficient in using all small arms, rocket launchers and anti-aircraft weapons.

After the downfall of the Taliban, Mohammed's native knowledge of the tribal Pakistani regions adjacent to Afghanistan, his status and influence in the region and his ideological commitment to international Islamic militancy proved invaluable to al-Qaeda operatives and other radical elements. Security agencies believe that his house in Chopatra village has been used as a winter headquarters by al-Qaeda, which prompted them to raid it in May 2005. Faqir Mohammed is a key facilitator for al-Qaeda and Taliban activities in this mountainous region, and security sources maintain that Mohammed is financially rewarded by the militants for providing logistical facilities and shelter.

For his part, Faqir Mohammed strongly denies any presence of al-Qaeda or Taliban leadership in the area and says, "According to Pashtun tradition we will definitely exact revenge on America. Ayman al-Zawahiri never came here but if he wanted to come, we will welcome him, and it will be a great pleasure for us to be his host" (Daily Jang, January 23). President Pervez Musharraf, however, is insistent that "al-Qaeda fighters were probably killed in a suspected CIA air strike that killed 18 civilians in Bajaur Agency earlier this month…now that we have started investigating the reality on the ground, yes we have found that there are foreigners there, that is for sure" (The Nation, January 25).

It is noteworthy that JI is politically influential in the area; its only deputy member in the National Assembly (Sabzada Haroon-u-Rashid) from the Federally Administered Tribal Areas is from Bajaur Agency. Notwithstanding the influence of JI, the masses are staunch followers of the Taliban, not least because of strong feelings of Pashtun ethnic kinship and the proximity of the region to Afghanistan (Mashriq, July 26, 2004).
Posted by: Dan Darling || 02/10/2006 00:56 || Comments || Link || E-Mail|| [336067 views] Top|| File under:
International-UN-NGOs
At Mecca Meeting, Cartoon Outrage Crystallized
Via JihadWatch
As leaders of the world's 57 Muslim nations gathered for a summit meeting in Mecca in December, issues like religious extremism dominated the official agenda. But much of the talk in the hallways was of a wholly different issue: Danish cartoons satirizing the Prophet Muhammad. The closing communiqué took note of the issue when it expressed "concern at rising hatred against Islam and Muslims and condemned the recent incident of desecration of the image of the Holy Prophet Muhammad in the media of certain countries" as well as over "using the freedom of expression as a pretext to defame religions."

The meeting in Mecca, a Saudi city from which non-Muslims are barred, drew minimal international press coverage even though such leaders as President Mahmoud Ahmadinejad of Iran were in attendance. But on the road from quiet outrage in a small Muslim community in northern Europe to a set of international brush fires, the summit meeting of the Organization of the Islamic Conference — and the role its member governments played in the outrage — was something of a turning point.

After that meeting, anger at the Danish caricatures, especially at an official government level, became more public. In some countries, like Syria and Iran, that meant heavy press coverage in official news media and virtual government approval of demonstrations that ended with Danish embassies in flames.

In recent days, some governments in Muslim countries have tried to calm the rage, worried by the increasing level of violence and deaths in some cases. But the pressure began building as early as October, when Danish Islamists were lobbying Arab ambassadors and Arab ambassadors lobbied Arab governments. "It was no big deal until the Islamic conference when the O.I.C. took a stance against it," said Muhammad el-Sayed Said, deputy director of the Ahram Center for Political and Strategic Studies in Cairo.

Sari Hanafi, an associate professor at the American University in Beirut, said that for Arab governments resentful of the Western push for democracy, the protests presented an opportunity to undercut the appeal of the West to Arab citizens. The freedom pushed by the West, they seemed to say, brought with it disrespect for Islam. He said the demonstrations "started as a visceral reaction — of course they were offended — and then you had regimes taking advantage saying, 'Look, this is the democracy they're talking about.' "


Rest at link.
Posted by: ed || 02/10/2006 12:48 || Comments || Link || E-Mail|| [336064 views] Top|| File under:
Iraq
Secular Sunnis join main Shi'ite coalition
The main political alliance representing Iraq's ousted Sunni Arab elite won a new boost Thursday with the accession of a second secular faction to its parliamentary bloc, making it by a long way the second biggest in the legislature.

The announcement came as more than a million Shiites marked the mourning ceremony of Ashura amid heavy Iraqi security presence to prevent stampedes and attacks.

The secular National Dialogue Front led by Sunni Arab politician Saleh al-Mutlaq said its 11 MPs were joining the Joint Council for National Action, giving it a total of 80 seats in the 275-seat Parliament, comfortably ahead of the 53 seats held by the main Kurdish alliance.

Mutlag's faction was the second secular movement to make common cause with the Sunni religious parties of the National Accordance Front.

The Iraqi National List, an alliance of secular and leftist parties led by secular former premier Iyad Allawi already announced the accession of its 25 MPs to the new Joint Council last month.

The main Shiite alliance is still poised to lead the new government. On Saturday the alliance will declare its candidate for the prime minister's post. The announcement, originally scheduled for Monday, was delayed for the Ashura ceremony.

Some 8,000 security personnel imposed a massive lockdown on Karbala Thursday, forbidding access to cars, searching hotels and conducting body searches on thousands of black-clad pilgrims.

"The ceremony was attended by more than a million pilgrims who participated since sunrise," Karbala police chief General Razeq Abdel-Ali al-Tayi said.

Large groups of men with shaven heads marched toward the mausoleum of Imam Hussein flagellating their heads with knives and swords as part of the ceremonies commemorating Hussein's martyrdom.
Posted by: Dan Darling || 02/10/2006 01:25 || Comments || Link || E-Mail|| [336064 views] Top|| File under:
Kidnapped reporter video shown on Kuwaiti TV
Abducted American journalist Jill Carroll appeared in a video broadcast on Kuwaiti television Thursday, urging the U.S. government to meet her kidnappers' demands. On the video, Carroll says she is OK. "I'm here. I'm fine. Please, just do whatever they want. Give them whatever they want as quickly as possible. There is very short time. Please do it fast," she says. "That's all."
In the video, Carroll says the date is February 6, then she shakes her head and corrects herself: "February 2, 2006."

In the video, Carroll wears a hijab, or Muslim headdress, and appears more composed than she did during a video broadcast January 30, in which she was weeping. "I sent you a letter written by my hand that you wanted more evidence, so we're sending you this new letter now just to prove that I am with the mujahedeen," Carroll says in English on the tape, broadcast on AlRai television.
AlRai said it had a copy of the letter Carroll referred to and was planning to give it to authorities. The video and the letter were dropped off at the station's Baghdad office, AlRai said. A U.S. State Department official said the government is trying to verify the tape's authenticity.

Editor Richard Bergenheim said Thursday that it was difficult to see Carroll speaking under such circumstances. "We are seeking more information about the letter that Jill refers to in the video," he said. "We remain in constant contact with Jill's family and are still doing everything possible to obtain Jill's release." Carroll's family also released a statement, saying, "The family is hopeful and grateful to all those working on Jill's behalf."

The kidnappers have demanded that the United States release all female prisoners it has in custody in Iraq. Five have been released, but Washington said those releases had nothing to do with the kidnappers' demands. Four others are still in custody.

The most recent tape is the third on which Carroll has appeared. The first two were broadcast on the Arabic-language network Al-Jazeera. The second tape, released January 30, bore the logo of a group called Brigades of Vengeance, which has claimed responsibility for her kidnapping. Numerous governments and organizations, along with her relatives, have demanded Carroll's release.
Posted by: Dan Darling || 02/10/2006 01:11 || Comments || Link || E-Mail|| [336068 views] Top|| File under:
MEK dismantled in Iraq
As the United States advances steadily toward a confrontation with Iran, the fate of an Iraqi-based Iranian opposition group appears to have been sealed. It has now been confirmed that Bulgarian troops will assume control of the formerly-armed Mojahedin-e-Khalq (MKO) organization's Ashraf camp. This move likely constitutes the final stage of removing the MKO from Iraq, a process that began with the U.S. bombing of the organization's bases in April 2003.

The most important question is whether the dismantlement of the MKO (listed as a terrorist organization in the U.S. and Europe) in Iraq will have any impact on U.S.-Iranian relations, especially at a time when the latter is laying the foundations for a long-term confrontation with the Islamic Republic. Moreover, it is unclear whether the U.S. decision to dissolve the military component of the MKO will propel the Iranians to reciprocate with greater cooperation in the battle against al-Qaeda and other Islamic militant organizations.

According to the Bulgarian Ministry of Defense, the mission of 154 soldiers, including 34 staff officers, will be a military-humanitarian mission and is not expected to last for more than 12 months (Xinhua, January 14). Bulgarian soldiers will travel to Iraq with their conventional equipment, including sub-machine guns, which would only be used in response to threats from outside the Ashraf camp. Ashraf is close to Khalis (in Diyala province), an area that is considered to be a stronghold of Iraqi nationalist guerrillas. Not surprisingly, U.S. forces will be deployed around Ashraf to ensure wider security, but the Bulgarians are expected to have "considerable" control over daily life inside Ashraf where several thousand aging Iranian dissidents remain in limbo.

This will be the first time that non-U.S. soldiers have been involved in dealing with the MKO in Iraq. Interestingly, the Bulgarians' primary task is to ensure security "inside" the camp. There is little doubt this signifies a major development relating to the status of the MKO in the near future, with the camp's complete dismantlement within 12 months a distinct possibility. After all, this is the first time coalition troops have been deployed inside Ashraf. Previously, U.S. forces have been stationed immediately outside the camp and rarely interfere in the daily routine of its inhabitants.

The fact that it has taken nearly three years to decisively deal with the MKO in Iraq has led some observers to claim the group enjoys the protection of influential groups in the Pentagon and other U.S. agencies, which are anxious to use the organization as leverage against Iran. There is no evidence, however, of collusion between any agency of the U.S. government and the MKO. In fact, careful review of how the U.S. has treated the MKO since April 2003 reveals a very skillful, subtle and almost passive approach to dissolve what is a remarkably cohesive and fanatical cult-army with the least amount of resistance.

From the outset, U.S. military intelligence was concerned about the possibility of carnage and mass suicides inside Ashraf in the event of a sudden move to dissolve the camp. A senior U.S. military source, speaking anonymously, told this author in September 2005 that from the beginning of negotiations with the MKO, the leaders began to issue vague but unmistakable threats of mass suicide should any action be taken to forcibly disperse members. The seriousness of this threat became evident when several members set themselves on fire in Europe to protest the detention of Maryam Rajavi and other leaders by French counter-terrorism forces in June 2003.

By September 2003, a Temporary International Presence Facility (TIPF) was established just outside Ashraf to house the steady drip of disaffected MKO members who sought "refuge" with U.S. military police during the identification interviews. The total number of detained MKO inside Ashraf was 3,855, including 800 women. Currently just over 3,450 remain in the camp itself. Of the disaffected and dissident members who transferred to TIPF, 370 have accepted an amnesty by the Iranian government and returned to the country with the help of the International Committee of the Red Cross and the Iraqi Ministry of Human Rights.

The advent of "voluntary repatriation" for disaffected members was seen as a major threat by the MKO, whose enmity toward Iran is so deep-rooted that for the past 25 years it has ordered its members and active sympathizers to sever all links with Iran. In the past, even peripheral sympathizers who traveled to Iran were shunned by the organization, fearing that its attempts to depict life inside the country as darkly as possible would be fatally undermined by such travels.

Not surprisingly, the MKO began a vociferous propaganda campaign against TIPF, telling members the U.S. was running a "mini Abu Ghraib," where men and women are tortured and the latter would even run the risk of being raped by U.S. soldiers. At a more sophisticated level, the organization projected TIPF as a bastion of Iranian intelligence, and tried to connect this to the wider reality in post-Saddam Iraq where pro-Iranian forces stand accused of exploiting the U.S. military presence to seize control of key aspects of Iraqi life. Interestingly, this kind of sweeping and banal analysis converges with the rhetoric of the nationalist insurgents in Iraq who bemoan a covert Iranian "occupation," masked by the highly-visible U.S. military presence.

Yet, the MKO's relentless psychological warfare against TIPF and its residents was essentially driven by credible fears of a complete collapse of morale inside Ashraf. This fear was amplified by the remarkably quick process through which disaffected MKO left TIPF for Iran and then turned up in Europe to further expose the organization's bizarre cult-like practices. It is worth noting that Amnesty International has "concerns" about conditions in the Ashraf camp, while Human Rights Watch published a report in May 2005 detailing some of the serious human rights violations practiced routinely by the MKO in the years up to 2002, based on witness statements made by former members now living in Europe (Human Rights Watch, May 2005).

In spite of, or perhaps because of, this morale remains a major problem and defections have recently increased. Four former MKO members, who returned to Iran on January 14, said depression and desperation are endemic and that members are showing a greater propensity to disobey orders and refuse to attend daily brainwashing sessions (http://www.nejatngo.org/news.php?news_id=1622, January 24). Behzad Alishahi, the most recent defector to reach Europe, told Voice of America: "if the Red Cross provides a safe haven, over 80 percent of the camp would leave and only a core of around 20 percent would remain" (Voice of America, November 13, 2005).

An astute move to designate MKO members as protected persons in July 2004, rather than as prisoners of war—which the MKO wrongly interpreted as a favor—enabled the U.S. to diminish this small fanatical army to the point of dissolution before it hands them over to the Bulgarians, and subsequently to the Iraqis and the UN. The designation of July 2004 was an intrinsic part of a highly sophisticated policy of duping the MKO into believing it had influence with the U.S., while at the same time weakening its formidable internal command structure to the point that it can no longer control dissent inside Ashraf, let alone resist forced dismantlement.

Articles 25 and 26 of the Fourth Geneva Convention obliged the U.S. to facilitate visits to Camp Ashraf by the inhabitants' families. Some families traveling from Iran had not seen their relatives for more than 20 years. The emotional reunions inevitably led to more disaffection, leading the MKO to complain to U.S. military authorities that Iranian intelligence was exploiting the visits to gather information and recruit disaffected members. Moreover, as telephone and e-mail contact were established with relatives, news from the outside world increasingly penetrated the camp, alerting long-term inhabitants to the depth of their estrangement.

As MKO control gradually weakened, U.S. control increased. Last summer, restrictions were imposed on the movement of MKO leaders outside Camp Ashraf who had previously enjoyed freedom of movement under escort. In the autumn, a letter was issued to every individual resident outlining their rights under the Fourth Geneva Convention and emphasizing their right to leave Iraq if they wish (Survivors' Report, November 2005). Moreover, while U.S. forces have allowed physical conditions in Camp Ashraf to gradually degenerate, they have taken care to improve conditions in TIPF, thus creating more incentives for disaffected members to defect. Indeed, education programs, recreation facilities, paid work and the building of two new compounds indicate that the movement of greater numbers to TIPF is expected over the coming months.

It is at this point that the U.S. military in Iraq is handing Ashraf and its inhabitants to the Bulgarian military. It is expected that a small Bulgarian military force, working alongside the ICRC and UNHCR, will dismantle the remaining internal command structure of the organization. Chief of the General Staff of the Bulgarian Army General Nikola Kolev, speaking informally to journalists in Sofia, said the mission included "maintaining order and rendering assistance to the refugees living there" (Focus News, December 22, 2005). In an interview with the author on January 14, the Bulgarian Ministry of Defense admitted the unit will be armed with electroshock truncheons and other equipment designed for crowd control. The use of such equipment indicates that U.S. authorities anticipate MKO commanders will foment resistance should the Bulgarians try to forcibly remove the rank and file members.

It is ironic that the United States is dismantling the MKO at a time when relations with Iran have reached an all-time low. While the MKO is a listed terrorist entity and is widely regarded as a bizarre cult, it is also the only organized and noteworthy opposition to the Islamic Republic. Yet, the organization has very little (if any) support inside Iran and is generally despised by Iranians, not least because of its former alliance with Saddam Hussein. Moreover, the Iranian security establishment has long let it be known it is not interested in the fate of the MKO, which it regarded as a spent force well before the 2003 war against Saddam Hussein's regime.

It is perhaps this reality that led the U.S. to decisively deal with the MKO and remove it from Iraq. While the U.S. cannot expect to win praise from Iran and its supporters, its skillful handling of the MKO file will win it much sympathy from victims of MKO terrorism in Iran who number in the tens of thousands.

Insofar as the war on terrorism is concerned, the Iranians have always denied rumors of near-deals with the U.S. to swap senior MKO members for al-Qaeda operatives allegedly in Iranian detention. On the more credible issue of Iranian support for Hezbollah, Hamas and Palestinian Islamic Jihad, it is highly unlikely that any half-hearted gesture by the U.S. would entice the Islamic Republic to end its support for organizations that it regards as central to its national security interests in the Middle East.
Posted by: Dan Darling || 02/10/2006 00:54 || Comments || Link || E-Mail|| [336062 views] Top|| File under:
More on the Ashura violence
At least 34 people were killed and more than 130 injured Thursday in Afghanistan and Pakistan in sectarian violence that coincided with a Muslim holy day especially revered among Shiites.

In Iraq, the observance of the Ashura holiday was made remarkable by the absence of violence for the first time since the overthrow of President Saddam Hussein.

The day's deadliest attacks occurred in Pakistan's North-West Frontier province, where hundreds of Shiites in the town of Hangu had turned out to participate in a procession marking Ashura, which commemorates the martyrdom in 680 of Hussein, grandson of the prophet Muhammad. Before sermons by local clerics could begin, at least one suicide bomber, who may have been disguised as a mourner, detonated his explosives, killing at least 27 people and wounding about 30, said an Interior Ministry official, Brig. Javed Cheema.

Later in the day, it was reported that gunmen had opened fire on a bus just outside the town, killing four.

"This was a blatant act of terrorism," Cheema said in a telephone interview from Islamabad. He noted that no group had asserted responsibility but that sectarian tensions have historically been high in the region. In the past few years, Shiites in Pakistan -- who are a minority -- have been the victims of frequent attacks thought to have been perpetrated by Sunni Muslim groups.

In Afghanistan, where about 80 percent of the population is Sunni and instances of sectarian violence are far less common, at least three people were killed and more than 100 injured when a clash erupted between Shiites and Sunnis in the western city of Herat.

Herat's police chief, Mohammed Ayoub Salangi, said the fight began when approximately 300 young Sunni demonstrators entered a Shiite mosque and accused worshipers gathered for Ashura services of burning a piece of cloth emblazoned with the name of Islam's second caliph, Umar, an important figure in the Sunni faith.

A brawl ensued, with both sides using sticks, rocks and guns. Grenades were also reportedly thrown.

Two hundred Afghan troops were deployed, and security forces fired shots into the air in a bid to quell the violence.

Salangi said authorities were investigating how the Sunni demonstrators were able to organize so quickly. "There must be the hands of others behind this," he said.

Samina Ahmed, South Asia project director for the International Crisis Group, blamed the violence in Afghanistan and Pakistan on governments that have not done enough to curb Sunni groups that target their fellow Muslims. "It's not just enough to take action against al Qaeda," Ahmed said in a telephone interview from Pakistan. "It's just as important to take the same kind of action against sectarian terrorists."

Ahmed noted that while there have been more sectarian attacks in Pakistan than in Afghanistan in recent years, the Hazara ethnic group -- which is predominantly Shiite -- has faced persecution in Afghanistan for centuries. "It's nothing new for Afghanistan," she said. "It's always under the surface."

President Hamid Karzai and religious leaders in Afghanistan appealed for calm, and a delegation of clerics was dispatched from Kabul on Thursday night to try to soothe tensions in Herat.

"Our God is the same. Our Koran is the same. And our religion is the same," said Mulwi Enayatullah Balegh, a Sunni leader who delivers sermons at one of Kabul's largest mosques. "There are some minor differences to be discussed with the Shias, but they are not things that can be resolved through this kind of fighting."

The sectarian violence came after three consecutive days of deadly riots in Afghanistan arising from the publication in European newspapers of cartoons of the prophet Muhammad. But the cartoon uproar was not thought to have played a direct role in Thursday's violence in Herat.

There were no reported demonstrations related to the cartoons in Afghanistan on Thursday, a day after religious leaders called for an end to the protests, saying they were being hijacked by extremists.

However, security in the capital, Kabul, was especially tight, and authorities here were bracing for the possibility of more protests Friday.

By contrast, not a single attack on Shiite worshipers marred the day in Iraq. Ashura was banned in Iraq during Saddam Hussein's reign. Since the observance was resumed in 2004, the holy day has been jolted by bombings that have killed hundreds.

In 2005, suicide bombers killed at least 60 people in the streets and in Shiite mosques. The year before, attacks killed at least 170 people. The only attack reported Thursday was a suicide car bombing in New Ubaydi, in Sunni-dominated western Iraq, which killed three Iraqi civilians and two Iraqi soldiers.

Maj. Gen. Rick Lynch, the spokesman for U.S. military in Iraq, said the relative tranquility was "a tribute to the Iraqi security forces." He said Iraqi soldiers and police had imposed tight security throughout the country, particularly in Karbala, the focal point of the holy day. In a raid this week, Iraqi troops detained 19 suspects who were apparently planning to conduct suicide attacks on Ashura observances, Lynch said.

In Karbala, the provincial governor, Aqeel Khazaly, said that the government had forbidden outside vehicles to enter the city and that the streets were covered by "very strict" security consisting of public order police, special police commandos and Iraqi army soldiers.

"This was a great accomplishment and a triumph over terrorists and terrorism," said Ali Kassim, a fisherman from the southeastern town of Amarah who had made the pilgrimage to Karbala.
Posted by: Dan Darling || 02/10/2006 00:38 || Comments || Link || E-Mail|| [336063 views] Top|| File under:
Murder of Sheikh provokes Sunnis to turn on al-Qaeda
Regarded as untouchable by the Sunni populace, Sheikh Naser Abdul Karim al-Miklif believed that he had no need for bodyguards. Leader of the huge al-Bu Fahad tribe in Anbar province, the seat of the Sunni insurgency, he was revered by insurgents and local residents alike as a man faithful to the interests of his people. His position of power was unmatched. Yet three weeks ago, driving alone through the centre of Ramadi in his maroon Mercedes after attending a tribal wake, the sheikh was killed, riddled with bullets by assassins who fired from two passing Opels.

Coming only days after a huge bomb killed more than 80 Sunni police recruits in Ramadi, the capital of Anbar, his killing has sparked a tit-for-tat cycle between Iraqi resistance cells and those they see as responsible for the death of the sheikh — al-Qaeda. "We aren't talking about scattered incidents," a Ramadi man, who is connected with the insurgency, said. "We are talking about many operations with the Mujahidin hunting down al-Qaeda, specific patrols tracking them and killing them in and around Ramadi."

Local tribes and foreign fighters are vying for control in Sunni Triangle towns such as Taji and Samarra. In Ramadi tribal leaders say that the three dominant Iraqi insurgency groups, the 1920 Brigades, the Anuman Brigade and the Islamic Mujahidin Army, have formed a body known as the Advisory Council to expel or kill al-Qaeda members.

At the start of the insurgency, when Iraqi fighters were disorganised, al-Qaeda's help in attacking coalition forces was welcomed. Yet, as the insurgency has progressed, the aims of the sides have diverged. Al-Qaeda still insists that it is justifiable to kill any Iraqi linked to the Government, including local Sunni policemen, an ideology increasingly rejected by local residents who want a stronger Sunni representation in the security forces. "There is a hatred for Zarqawi in Ramadi now," a resident said. "People are exhausted by what he has done. Six months ago he was still accepted, though not 100 per cent. Now we see him continue to target locals and their sons and kill our leaders, and we reject him totally."

Residents of Ramadi say that the Iraqi insurgents in the city are not the hit-and-run fugitives that they were a year ago. Rather, they are involved with civil administration in a way similar to Hezbollah in Beirut, supplying neighbourhood security patrols, clearing the roads of bandits and organising petrol queues.
Posted by: Pappy || 02/10/2006 00:00 || Comments || Link || E-Mail|| [336062 views] Top|| File under:
Iraq searches for Al Qaeda hideouts
Iraqi army units are searching for Al Qaeda members in a remote hilly area where they are believed to have fled after falling out of favour with tribal leaders in former strongholds. For the past two days, Iraqi army units, with US air support, have been moving through the Hamreen region, southwest of the city of Kirkuk, which they say has become a major insurgent stronghold. "Our plan is to eliminate all pockets of the insurgency and this will go on for the next month to search out their bases," said Major General Anwar Hama Amin, leader of the Kirkuk-based division of the Iraqi army. "These operations are being conducted according to intelligence we have received, though we have yet to clash with the insurgents because they keep fleeing our forces."

Ministry of defence spokesman Mohammad Askari acknowledged that low-key reconnaissance operations were currently under way in the area on suspicion that Abu Mussab Zarqawi and his followers might be hiding out there. Should any evidence be discovered to back this information up, he added, larger numbers of troops would be deployed.

The remote and inaccessible region borders several insurgent hotpots, including the oil-refining town of Baiji in the northwest, the town of Samarra in the southwest, Kirkuk to the northeast and Baquba to the southeast. The areas bordering this region have seen a high incidence of attacks on US and Iraqi security forces as well as assassinations of prominent figures and kidnappings.

The Iraqi army believes that as relations between Al Qaeda leader Zarqawi and local tribes in Anbar and Salaheddin provinces have deteriorated, the organisation has had to find a new headquarters. "The tribes have been giving us information on the location of the Zarqawi people in these areas," said a high ranking army officer based in Tikrit who preferred to remain anonymous. "They [Al Qaeda] started killing religious and tribal leaders, as well as their children working in the army," he said, explaining the falling-out.

A number of prominent tribal leaders in Kirkuk, Tikrit and Fallujah known for their opposition to attacks on Iraqis, including the security forces, have been assassinated in recent months. "We are for expelling the occupier, for an honest resistance, not one that kills innocent Iraqis who are sons of the country," said Jassem Mumtaz, who became sheikh of the Al Bu Baz tribe in Samarra, after his brother Hekmet was killed by Al Qaeda supporters in October.

Similar developments took place in Anbar province when a council of tribal leaders told Al Qaeda to cease targeting security forces since they had been telling their followers to join police and army. In early January there was a devastating suicide attack on a police recruiting centre in Ramadi that killed 70 young men from the city. They also told Al Qaeda to restrict their activities to areas outside major population centres.

On Tuesday, city council leader Sheikh Kamal Shakur of Fallujah in Anbar province was assassinated. The next day, Ahmed Abdel Wahab Juburi, a member of the Hawija city council near Kirkuk, was also killed.

US forces have also noted the deterioration in relations between Anbar's tribes and Al Qaeda. "What we're finding is indeed the people of Anbar, Fallujah and Ramadi specifically, have decided to turn against terrorist and foreign fighters," US military spokesman Major General Rick Lynch told reporters Thursday. "The tribal leaders, if you will, said 'that's enough, let's take out Zarqawi and his network and get him out of our cities,'" he added. "We have found in Ramadi and Fallujah the locals establishing checkpoints to keep the terrorists and foreign fighters out of their area."
Posted by: Fred || 02/10/2006 00:00 || Comments || Link || E-Mail|| [336064 views] Top|| File under:
Israel-Palestine-Jordan
Paleos ransack Greenhouses Again: Worse this time
Some 200 dunams of greenhouse space in the Gaza Strip were ransacked recently by dozens of armed Palestinians and residents of Khan Yunis....According to Palestinian and international sources involved in running the greenhouses, the armed robbers belonged to two militias, the Assistance Committees and the Popular Army, affiliated with former Palestinian ruling party Fatah. These militias had been hired by the Palestinian Authority to guard both the ruins of the former settlements and the greenhouses, which were all under cultivation. But instead of guarding the greenhouses, the guards decided to rob them....


Surprize meter = 0.0001
Posted by: mhw || 02/10/2006 08:35 || Comments || Link || E-Mail|| [336062 views] Top|| File under:
Hamas joins call for calm in cartoon row
The Palestinian group Hamas has joined calls for calm amid international furore parked by cartoons of the Prophet Mohammed, as a Taliban commander in Afghanistan said 100 suicide bombers had volunteered.

Hamas "is prepared to play a role in calming the situation between the Islamic world and Western countries on condition that these countries commit themselves to putting an end to attacks against the feelings of Muslims," the organisation's leader Khaled Meshaal told a news conference Thursday. His conciliatory tone came a day after he warned the Western press was "playing with fire" by publishing the cartoons which have led to riots around the world.
Posted by: Pappy || 02/10/2006 00:00 || Comments || Link || E-Mail|| [336066 views] Top|| File under:
Southeast Asia
Malaysian among militants involved in 2002 West Coast terror plot
KUALA LUMPUR - A Malaysian recruited by Al Qaeda to become a pilot for a second wave of Sept. 11-style attacks on the United States pulled out of the plan after he witnessed the carnage of the first assaults, Southeast Asian officials said on Friday.

US President George W. Bush in a speech Thursday outlined some of the details of an alleged plot to hijack an airliner and fly it into a skyscraper in Los Angeles, and said cooperation between Washington and several Asian countries helped expose it. The plan never appeared close to the stage where it could be put into execution. And scores of arrests in the aftermath of the Sept. 11, 2001, attacks severely curtailed the ability of Al Qaeda and it's Southeast Asian affiliate, Jemmah Islamiyah, to operate.

Adding details to Bush's outline, security officials and terrorism experts in Southeast Asia on Friday said Malaysian engineer Zaini Zakaria was among three men Al Qaeda was preparing to take part in an attack on the US West coast.
Zaini traveled to Al Qaeda camps in Afghanistan in 1999, where he met senior figures in the terrorist group including Indonesian Riduan Isamuddin, or Hambali, a Malaysian security official told The Associated Press on condition of anonymity.

When he returned to Malaysia the same year, Zaini obtained a license to fly a small plane, and began making enquiries in Australia about getting a license to fly a jet, the official said. But Zaini was never told what his mission for Al Qaeda would be. When he saw media coverage of the Sept. 11 attacks, he severed his ties with the militants. Zaini, who has been detained without trial in Malaysia since December 2002, told Malaysian interrogators that he "didn't want that kind of Jihad," another Malaysian official told AP.

One where he died, I'll wager.
Posted by: || 02/10/2006 09:22 || Comments || Link || E-Mail|| [336066 views] Top|| File under:
Abu Sayyaf kills police intelligence chief in Sulu
A suspected member of the local terrorist group Abu Sayyaf Friday shot dead one police intelligence chief in Sulu, the southern Philippines, an official said.

Supt. Elumbarin, the intelligence chief of the Sulu provincial police office, was gunned down in front of the police headquartersin Jolo at around 6:00 a.m., Greg Pimentel, chief of the Police's Criminal Investigation and Detection Group for Western Mindanao, said.

Investigations are ongoing to determine the suspect, Pimentel added, and efforts are underway to track down him.
Posted by: Dan Darling || 02/10/2006 00:51 || Comments || Link || E-Mail|| [336062 views] Top|| File under:
Syria-Lebanon-Iran
New Threats To Italian Newspaper
Tehran, 10 Feb. (AKI) - An Iranian diplomat has targeted Italian daily newspaper La Stampa for reprisals for having republished several of the cartoons of the Prophet Mohammed which have provoked outrage and violence across the Muslim world. "We must prevent the entry of journalists of La Stampa, owned by the FIAT car group, property of Zionists" said Mohammad Hassan Ghadidi Abyaneh, former Iranian ambassador in Australia. Islamists in Iran frequently criticise FIAT, and there is a widely circulated theory that company heir, Edoardo Agnelli, who took his life in January 2003, was victim of a murder plot because he had converted to Islam .

The Turin-based daily is guilty not only of publishing the offending cartoons, according to the diplomat, but of "being a mouthpiece for that Zionism which, to gain control of FIAT killed Edoardo Agnelli." Agnelli plunged to his death from a motoroway over bridge in January 2000.

La Stampa is not the only foreign daily in the sights of the new hardline government. Culture minister Mohammad Hossein Saffar Harandi, have announced new measures against foreign mendia and journalists who "denigrate the Islamic Republic and offend its leaders".
Posted by: || 02/10/2006 08:40 || Comments || Link || E-Mail|| [336062 views] Top|| File under:
Hezbollah rallies against Danish cartoon
Howard Dean made an appearance on the ABC's 'Good Morning America' on Thursday and compared President Bush to the president of Iran.

The leader of Hezbollah, heading a march by hundreds of thousands of Shiite Muslims Thursday, said President Bush and his secretary of state should "shut up" after they accused Syria and Iran of fueling protests over cartoons of the Prophet Muhammad.

Denmark, meanwhile, said it had temporarily closed its diplomatic mission in Beirut, which was burned by protesters Sunday, and all staff had left Lebanon.

Danes feared religious processions in Muslim countries Thursday to mark the Shiite festival of Ashoura would spill over into violence against its diplomats and soldiers after days of protests over the caricatures, which were first published in a Danish newspaper in September.

About 2,000 hard-line Muslims also rallied and burned a Danish flag Thursday in the Bangladeshi capital of Dhaka.

In Beirut, Hezbollah leader Sheik Hassan Nasrallah urged Muslims worldwide to keep demonstrating until there is an apology over the drawings and Europe passes laws forbidding insults to the prophet.

The head of the guerrilla group, which is backed by Iran and Syria, spoke before a mass Ashoura procession. Whipping up the crowds on the most solemn day for Shiites worldwide, Nasrallah declared:

"Defending the prophet should continue all over the world. Let Condoleezza Rice and Bush and all the tyrants shut up. We are an Islamic nation that cannot tolerate, be silent or be lax when they insult our prophet and sanctities."

"We will uphold the messenger of God not only by our voices but also by our blood," he told the crowds, estimated by organizers at about 700,000. Police had no final estimates but said the figure was likely to be even higher.

Speaking about the controversy for the first time on Wednesday, Bush condemned the deadly rioting sparked by the cartoons and urged foreign leaders to halt the spreading violence. Rice said Iran and Syria "have gone out of their way to inflame sentiments and to use this to their own purposes. And the world ought to call them on it."

Iran has rejected the U.S. accusations. Syria has not commented publicly.

In protests throughout the Muslim world, demonstrators who saw the drawings as deeply insulting to Islam have attacked embassies in Syria, Lebanon and Iran and rioted in Afghanistan. Islam is interpreted to forbid any illustrations of the prophet.

Jyllands-Posten, the Danish paper that first published the drawings, apologized last week for offending Muslims but stood by its decision to print the cartoons, citing freedom of speech.

Other European publications recently reprinted the drawings, which included an image of Muhammad wearing a bomb-shaped with a burning fuse, in a show of solidarity.

Denmark's government has said it could not apologize over a newspaper's publication.

In Brussels, Belgium, Mohamed Ahmed Sherif, chairman of the Libyan-based World Islamic Call Society, said Muslims see the drawings as a direct attack on their values and called the decision to print them in European newspapers a "hate program."

Sherif, speaking during a visit Brussels where he met European Union officials, said the cartoons only serve to fuel extremism.

"Nobody should blame the Muslims if they are unhappy about the images of the Prophet Muhammad," Sherif said. "It's forbidden to create a hate program to show that the prophet is a terrorist while he's not. Don't ask us to try to make people understand that this is not a campaign of hate."

Nasrallah, a black-turbaned, bearded cleric, demanded an apology for the cartoons and laws to prevent a repetition.

"There can be no settlement before an apology and there can be no settlement before laws are legislated by the European Parliament and the parliaments of European countries," he said.

Islamic nations should demand "a law committing the press and the media in the West that proscribes insulting our prophet. If this matter cannot be achieved that means they (West) insist on continuing this," he added.

Nasrallah said that if the controversy touched on Jews or Israel the West would have reacted differently and quickly.

In Denmark, the Danish Broadcasting Corp., or DR, said its journalists in Beirut had been warned to stay away from the Shiite Ashoura ceremonies. "It has become more difficult to be a Danish reporter in the Middle East," Lisbet Knudsen, head of DR's news desk said.

The Bangladeshi protesters — most members of the hard-line group, Islamic Constitution Movement — marched through the streets outside the country's main mosque in downtown Dhaka shouting, "Down with Islam's Enemies!" police said.

"We can't tolerate such disrespect to our prophet. It's a shameful act. We condemn it," A.T.M. Hemayetuddin, a movement leader, told supporters.

In the capital of Indian-controlled Kashmir, about 200 people turned an Islamic procession into a protest against the prophet drawings, shouting "Down with Denmark" and "Down with Israel." Senior Superintendent of Police Muneer Khan said 25 people were arrested as police beat back angry demonstrators.

Malaysia's government Thursday indefinitely shut down a local newspaper for reprinting one of the drawings.
Posted by: Dan Darling || 02/10/2006 01:38 || Comments || Link || E-Mail|| [336063 views] Top|| File under:
Iran forming alliance with Venezuela against the West
Some might call it the axle of anti-American populism.

With linchpins in Tehran on one end and Caracas on the other, a new brand of international populism is rising by fanning flames of division between Western powers and the "powerless" of the developing world.

Leaders, from Iran's President Mahmoud Ahmadinejad to Venezuela's President Hugo Chávez, are winning points at home by striking a nationalist and anti-American pose. Their method: Use the international stage to rail against what they see as a disconnect between the values espoused by the world's sole superpower and its actions.

• Mr. Ahmadinejad consolidates his domestic political power and wins support among several countries caught in America's cross hairs by pointing out that Washington accepts the nuclear status of Pakistan - which it needs on its side in the war on terror - while opposing Iran's program, which Iran insists is for power-generation only.

• Mr. Chávez, espousing a philosophy of "democratic socialism" in any international forum that will listen, accuses the United States of trying to overthrow his own democratically elected government. He fires up sympathetic crowds by branding "US imperialism [as] our real enemy."

Yet for all their heated rhetoric, the two leaders have a vision for the world, one that seeks to end the "sole superpower" reality. Beyond simply opposing America's robust exercise of power - a sentiment increasingly found in the developing world, especially - their aim is to join political forces to provide a significant counterweight in the international arena.

"There is no great level of love between Venezuela and Iran, but they both are seeking a multipolar world, and that's where the two of them find a point of intersection," says Miguel Tinker-Salas, a Latin America and US foreign-policy expert at Pomona College in Claremont, Calif.

The two leaders, though, are impelled by different motives. Chávez is motivated by an antiglobalization stance that vilifies Washington as the epicenter of market- oriented economics, says Thomas Carothers, an expert on democracy and rule of law at Carnegie Endowment for International Peace. Ahmadinejad's wrath, he says, is more focused on the Bush administration's agenda for secular democracy in the Middle East.

Russia's Vladimir Putin also belongs on the list, says Mr. Carothers, for his challenge to the West over its promotion of democracy in Russia and in the former Soviet neighboring countries.

"We're seeing on different fronts different leaders who are pushing back," he says, "with the idea of resisting the West." It is "no coincidence" that all three countries are "flush with oil money" that allows their leaders the luxury of promoting their causes, he adds.

The West's response to the populists' challenge need not - indeed, should not - be uniform, some analysts say. Each presents a different challenge.

"The Latin American populists like Chávez have a very limited capacity to do anything that threatens substantial harm to our interests, so it's key in those cases not to overreact," says Andrew Bacevich, director of the Center for International Relations at Boston University.

Iran, on the other hand, is different because of the "nuclear question" and "the importance we assign to stability in that region," he says. Iran plays a key role in events in both Iraq and Afghanistan.

In some current international controversies, it's the West, not simply America, that is in the line of fire - as with the Muslim world's fury over cartoons depicting the prophet Muhammad. But Chávez and Ahmadinejad, in particular, "are finding it pays politically to focus on the US," adds Mr. Tinker-Salas.

Iran lost no time this week announcing an end to cooperation on its nuclear program with the International Atomic Energy Agency, after the IAEA on Saturday approved a US-supported resolution that reports Iran to the United Nations Security Council.

Landing Iran in the Security Council was a goal of the Bush administration for at least two years. But the vote also revealed cracks in the international community and support for Iran - albeit from some at the top of Washington's blacklist. Syria, Venezuela, and Cuba all voted "no" on the IAEA resolution.

Iran's foreign minister will travel to Cuba and Venezuela this month in a bid to further cement support for Iran's battle against the "world oppressor" - the US. Ahmadinejad has established contact, too, with Evo Morales, the recently elected populist president of Bolivia.

The US is also caught in what State Department officials describe as a "tit-for-tat" imbroglio with Chávez. After Caracas expelled a military attaché assigned to the US Embassy on charges of spying, the US responded last Friday by expelling a Venezuelan diplomat.

The US action followed comments by Defense Secretary Donald Rumsfeld in which he likened Chávez to Adolf Hitler, saying both were "elected legally." The election of "populist" leaders like Chávez and Bolivia's new president, he added, "are worrisome."

Some experts caution against such riffs, saying they only play into the hands of the new populists, coming at a time when US standing in the world is low and more people seem to sympathize with challenges to American power.

"People see a certain hypocrisy in US actions, and what we're seeing from people like Chávez and Iran's president are attempts to exploit that," says Tinker-Salas.

"The US has a pretty good record of falling into this trap," adds Mr. Bacevich of Boston University. "The Bush administration has so overused the Hitler analogy that it's almost demeaning to history."

Iran's depiction of an "arrogant West" has "some echo" in parts of the developing world, he adds, but that doesn't mean Damascus, Havana, and Caracas are poised to lead a new anti-West movement.

Still, anti-Western sentiment shows signs of spreading, fed by economics, nationalism, or culture, says Carothers. That should give the US pause from "sparring" with the new populists, he says, "as tempting as that might be."

The current circumstances should also encourage the US to reduce its use of all foreign oil, he adds.

"It takes ready cash to fiddle with politics outside your borders," he says, "and thanks to oil prices that's something that all of these leaders have."
Posted by: Dan Darling || 02/10/2006 01:17 || Comments || Link || E-Mail|| [336066 views] Top|| File under:
Geagea faces lawsuit over online attack on Muslims
Coming soon, to a courtroom near you...
Lebanese Forces chief Samir Geagea is facing a lawsuit on charges of defaming the Prophet Mohammad and religious sentiments, creating sedition and instigating terrorism and attempt to damage national unity. Lawyer May Khansa filed the lawsuit Wednesday against Geagea as head of the LF, and against the writer of an article which insulted the Prophet, Muslims in general and Hizbullah's Secretary General Sayyed Hassan Nasrallah. Khansa also filed the lawsuit against everyone whom the investigation reveals to be an accomplice in the crime.

In an article published on www.lebanese-forces.org, claiming to be the LF's official Web site, "Shiite and Sunni"Muslims were referred to as "stupid" beings that "had not risen yet to the level of the apes." It also severely defamed the Prophet Mohammad, claiming the miracles he did were "myths." The writer of the article also attacked Nasrallah, calling him a liar who has been misleading "the stupid Shiites" ... and so on; and underestimated Hizbullah's achievement in fighting Israel, saying that the Israelis didn't withdraw back in 2000 because of the resistance's attacks.

But the LF's media officer Antoinette Geagea told The Daily Star that the aforementioned Web site "is not the official LF Web site. The official one is www.lebanese-forces.com." She said that the LF is into process of filing a lawsuit against that Web site. "There are many Web sites which were opened by LF supporters, and after (Samir) Geagea returned we started organizing the Web sites carefully, and we launched our official Web site four months ago and informed the media about it."
Posted by: Fred || 02/10/2006 00:00 || Comments || Link || E-Mail|| [336068 views] Top|| File under:
Terror Networks
France, Spain, Turkey Join Russian Surrender to Hamas
France on Friday expressed support for Russia's initiative to invite Hamas leaders to Moscow.

A spokesman for the French Foreign Ministry said that although the invitation was offered by Russia without consulting the other members of the Quarter, the move did not contradict their values and goals regarding the Middle East.

The French representative expressed his belief that talks between Russia and Hamas may serve to advance the Quartet's goals of establishing two nations [Israel and Palestine] living side-by-side in peace and security, Israel Radio reported.


Posted by: Captain America || 02/10/2006 19:24 || Comments || Link || E-Mail|| [336076 views] Top|| File under:
Who's in the News
96
[untagged]
Bookmark
E-Mail Me
The Classics
The O Club
Rantburg Store
The Bloids
The Never-ending Story
Thugburg
Gulf War I
The Way We Were
Bio
Merry-Go-Blog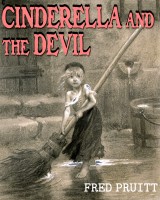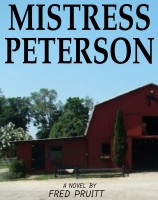 On Sale now!


A multi-volume chronology and reference guide set detailing three years of the Mexican Drug War between 2010 and 2012.

Rantburg.com and borderlandbeat.com correspondent and author Chris Covert presents his first non-fiction work detailing the drug and gang related violence in Mexico.

Chris gives us Mexican press dispatches of drug and gang war violence over three years, presented in a multi volume set intended to chronicle the death, violence and mayhem which has dominated Mexico for six years.
Click here for more information


Meet the Mods
In no particular order...


Steve White
Seafarious
tu3031
badanov
sherry
ryuge
GolfBravoUSMC
Bright Pebbles
trailing wife
Gloria
Fred
Besoeker
Glenmore
Frank G
3dc
Skidmark



Better than the average link...



Rantburg was assembled from recycled algorithms in the United States of America. No trees were destroyed in the production of this weblog. We did hurt some, though. Sorry.
35.172.111.47

Help keep the Burg running! Paypal: