Afghanistan
U.S. Army Launches Attack on Taliban Stronghold in Afghanistan
U.S. Army soldiers launched a major operation Tuesday in support of a planned U.S.-Afghan attack on the largest Taliban-controlled town in southern Afghanistan.

NATO and Afghan officials, meanwhile, urged militants holding Marjah, where an offensive is expected, to lay down their arms and warned civilians there to "keep your heads down."

About 400 U.S. troops from the 5th Stryker Brigade as well as 250 Afghan soldiers and their 30 Canadian trainers moved into positions northeast of the town.

No casualties were reported. Large plumes of smoke could be seen in the area, and reporters traveling with the U.S. unit could hear the distant rattle of 50-caliber machine gun fire and detonations from MK-19s, which fire 40 millimeter grenades from Stryker vehicles.

U.S. officials have not said when the main attack on the town of some 80,000 people will take place but have nonetheless heavily publicized plans to attack, causing hundreds of people to flee the opium-producing center in advance of the fighting.

On Tuesday, however, Taliban militants prevented townspeople from leaving Marjah, as families huddled inside their homes, witnesses said.
Posted by: GolfBravoUSMC || 02/09/2010 10:24 || Comments || Link || E-Mail|| [6477 views] Top|| File under:
Pakistani Taliban confirm Hakimullah Mahsud titzup
The Pakistani Taliban confirmed Tuesday that their leader, Hakimullah Mahsud, died from injuries suffered in a U.S. drone missile strike last month, an attack that forces the insurgency to find a new leader for the second time in six months.

The death of Mahsud, engineer of a devastating series of suicide attacks and raids on markets, mosques and security installations across Pakistan in the latter half of 2009, gives the U.S. another major victory in its ongoing campaign of drone missile strikes against top Taliban and Al Qaeda leaders.

A drone strike last August killed Mahsud's predecessor, Baitullah Mahsud. Missiles fired by drones over Pakistan's tribal areas along the Afghan border have also killed 15 senior Al Qaeda commanders since 2004.

However, experts do not expect the loss of Hakimullah Mahsud, 28, to deal a fatal blow to the Taliban as it battles the government in the country's northwest.

After Baitullah Mahsud's death last summer, the Taliban was able to regroup and launch some of the deadliest attacks against Pakistanis in years, including the Oct. 10 commando-style raid on army headquarters in Rawalpindi, a sprawling, heavily guarded complex. The raid left 14 military officers and civilian workers dead.

"Obviously, it's a great setback for them in terms of morale and organizational problems. There's no doubt about it," said Talat Masood, a security analyst and retired Pakistani general. "It will take time for them to recover, but they will definitely recover because they have support in those tribal areas."

Pakistani authorities initially believed that Mahsud had been injured in a Jan. 17 U.S. drone strike that targeted two cars in North Waziristan, a largely Taliban-controlled district in the tribal areas.

However, Taliban sources said their leader was wounded in a drone strike Jan. 14 in Shaktoi, a village in South Waziristan near the North Waziristan border. A Taliban militant in the Orakzai district of Pakistan's tribal areas said Mahsud suffered serious injuries to his legs and abdomen in the attack.

The sources said militants were trying to move Mahsud to Pakistan's largest city, Karachi, for treatment, but he died near the southern Punjab city of Multan, 460 miles northeast of Karachi. Taliban sources said he died Sunday, though that could not be confirmed.

Pakistani security and intelligence sources confirmed Mahsud's death, but denied that he died in Multan and instead said he died somewhere in the tribal region.
Posted by: Ebbesh Speaking for Boskone2051 || 02/09/2010 07:30 || Comments || Link || E-Mail|| [6514 views] Top|| File under: TTP
Africa Horn
ICC dismisses charges against Sudan rebel leader
[Al Arabiya Latest] The International Criminal Court dismissed charges against a Sudanese rebel leader on Monday, ruling against allegations he helped orchestrate the killing of 12 African Union peacekeepers in Darfur in 2007.

The war crimes court threw out the charges against Bahar Idriss Abu Garda after a pre-trial chamber ruled he could not be held criminally responsible for intentionally directing the attack.

"The chamber was not satisfied that there was sufficient evidence to establish substantial grounds to believe that Bahar Idriss Abu Garda could be held criminally responsible," the court said in a statement.
Posted by: Fred || 02/09/2010 00:00 || Comments || Link || E-Mail|| [6522 views] Top|| File under: Govt of Sudan
India-Pakistan
Militants strike army camp in Khyber Agency
[Dawn] Militants attacked a military camp in Landi Kotal tehsil of Khyber Agency on Monday and an exchange of fire was underway between them and the security forces.

According to FC sources, militants fired several missiles over the camp from an unknown location. However, no casualties have been reported so far.

In the retaliation to the attack, security forces pounded militant hideouts in various parts of Landi Kotal tehsil.
Posted by: Fred || 02/09/2010 00:00 || Comments || Link || E-Mail|| [6490 views] Top|| File under: TTP
Anti-US rally in Pakistan against Siddiqui verdict
[Iran Press TV Latest] An anti-US rally wad held in Islamabad on Monday protesting the US Federal Court verdict convicting the female Pakistani neuroscientist Aafia Siddiqui.

On February 8, a 12-member New York jury convicted Siddiqui, a mother of three and a graduate of the prestigious American university, the Massachusetts Institute of Technology, of attempted murder. She had been charged with allegedly shooting at her interrogators in 2008.

Siddiqui, 37, could receive a life-in-prison sentence in the sentencing hearing scheduled for May 6.

The Pakistani President Asif Ali Zardari has ordered the government to provide legal assistance to Siddiqui. The Lahore High Court has also asked the foreign ministry to do its best to secure her release.

Many Pakistanis believe Washington has fabricated the charges against the Pakistani scientist, who also insisted during her trial that she has been framed, describing prosecution's allegations against her as 'ridiculous'.

Some human rights groups suspect that Siddiqui was imprisoned in a secret US prison well before the 2008 incident, a charge that American authorities deny.

Amid the growing public anger, scores of Pakistanis have taken to the streets of the country since the time of her conviction last week, seeking Siddiqui's immediate release.

Shortly after the verdict was announced, Siddiqui categorically denied all the charges against her, emphasizing that she was set up, jailed, and tortured by US agents in Pakistan and Afghanistan.

"This is a verdict from Israel, not America. The anger should be directed where it belongs," Siddiqui declared after the court read the judgment against her.
Posted by: Fred || 02/09/2010 00:00 || Comments || Link || E-Mail|| [6482 views] Top|| File under: al-Qaeda
Sheikh Rashid survives assassination attempt, three others killed
[Dawn] Awami Muslim League chief Sheikh Rashid Ahmed was injured while three other people, including two bodyguards, were killed when gunmen opened fire on his vehicle outside his party's election office here on Monday.

Rawalpindi's Regional Police Officer Aslam Tareen termed the attack an act of terrorism and targeted killing.

Sheikh Rashid, who was taken to the District Headquarters Hospital, was in a stable condition when last reports came in. According to initial medical reports, X-rays showed that he was not hit by a bullet. However, he had a slight swelling on his leg, a doctor said. Later, he was discharged from the hospital.

The AML chief was attacked by two masked gunmen at his party's election office near Mohammadi Chowk, in Khayaban-i-Sir Syed, while he was getting into his vehicle. Sheikh Rashid's bodyguards chased the fleeing gunmen, but they were gunned down by their accomplices, security sources said. Kalashnikovs were used by the attackers who managed to escape on motorcycles.

The identity of the gunmen was not known, police said.

Tanveer, an eyewitness, said all of a sudden the gunmen appeared in the crowd and opened fire. He said: "Sheikh Rashid has been on the hit list of terrorists since the Lal Masjid operation (July 2007) and he has been provided security by the Punjab government."

Sheikh Rashid, who had been a member of the PML-Q and was information and railways minister in the previous government of Gen (retd) Pervez Musharraf, formed his own political party after losing his National Assembly seat in 2008. He is contesting a by-election to NA-55, Rawalpindi.

All candidates contesting the by-election had been advised in writing to inform the police and district administration one day before a public meeting or any other gathering. But Monday's function was not a scheduled event and the police were not intimated.

A large number of Sheikh Rashid's supporters gathered outside the hospital and shouted slogans against certain political leaders and police. Some of the angry protesters burned tyres on the roads to block traffic.

Five police personnel had been deployed at the residence of Sheikh Rashid in Rawalpindi, but no police squad was provided to him during his inter-city movements.

Those who lost their lives in the attack were identified as Anwar-ul-Haq, Javaid and Shahid Shahzad. Mohammad Hassan and Ilyas Abbasi were injured.

Sheikh Rashid recorded his statement before the Pirwadhai police late in the night.

He said he was coming out of his election office after attending a meeting when some unidentified gunmen opened fire, killing three of his associates.

"Two of the gunmen who were wearing shawls appeared on the scene while their two other accomplices were standing at a short distance. Sheikh Rashid did not identify any person by name as prime accused.

A police source said that Sheikh Rashid had accused a senior police officer of negligence. The police formed a team to probe the attack.

This article starring:
Sheikh Rashid Ahmed
Posted by: Fred || 02/09/2010 00:00 || Comments || Link || E-Mail|| [6480 views] Top|| File under:
Pakistan extradites Jundallah terrorists to Iran
Pakistani security forces have captured several members of the Jundallah terrorist group and handed them over to Iranian authorities.

During a meeting with Iranian Foreign Minister Manouchehr Mottaki on Sunday, visiting Pakistani National Assembly Speaker Fahmida Mirza said that a number of Jundallah militants have been arrested and extradited to Iran.

She went on to say that Pakistani security personnel are making serious efforts to apprehend the Jundallah members still at large.

Jundallah is a Pakistan-based terrorist group comprised of members of the Baluchi ethnic group.

It has been reported that Jundallah is closely affiliated with the al-Qaeda network.

Since 2003, Jundallah members have carried out over 50 terrorist operations in Iran.

The government of Iran has accused them of mass murder, armed robbery, kidnapping, carrying out bombings targeting civilians and government officials, and acts of sabotage.

Abdolmalek Rigi is the leader of the terrorist group.

In their latest attack, which occurred on October 18, more than 40 Iranians, among them 15 members of the Islamic Revolution Guards Corps (IRGC), lost their lives when Jundallah terrorists carried out an operation in the border region of Pishin, which is located in Iran's southeastern province of Sistan-Baluchestan.

Shia and Sunni tribal leaders were also among the victims of the attack.

During his meeting with the Pakistani parliament speaker, the Iranian foreign minister said Tehran and Islamabad play significant roles in regional developments.

The two countries should endeavor to expand their strategic cooperation since there is ample potential to this end, he added.
Posted by: Fred || 02/09/2010 00:00 || Comments || Link || E-Mail|| [6479 views] Top|| File under: Jundullah
Southeast Asia
Multiple attacks in southern Thailand leave two dead
Terrorists Suspected militants have shot and killed a government official and a teacher in the latest ambush attacks in Thailand's restive south, police say. They said a 41-year-old Muslim district leader in the Raman area of troubled Yala province was killed when militants hiding near his home shot him early on Monday morning in his backyard.

On Monday evening, two terrorists suspected militants on a motorcycle targeted a 51-year-old male Buddhist teacher in Pattani province as he rode his motorcycle towards his home in neighbouring Yala. The men set fire to the teacher's body and stole his motorcycle.

At sunset, another group of terrorists suspected militants travelling by car opened fire on two local defence volunteers, aged 29 and 35, riding a motorcycle in Pattani province. Both volunteers remain in hospital with serious injuries.

And:

Police say terrorists suspected insurgents detonated a bomb as two truckloads of soldiers passed, wounding seven troops in Thailand's restive south. Police Lt. Heraman Jehdee says the attack happened Monday afternoon soon after the vehicles with 38 soldiers left a camp in Bo-ngo sub-district in Narathiwat province. He says police found a gas canister at the scene used to plant the mobile phone-triggered explosive device.

Also:

A car bomb suspect allegedly involved in a series of bombings in Thailand's southern province of Narathiwat on Tuesday turned himself in to police investigators. Department of Special Investigation (DSI) director-general Tharit Pengdit told a news conference that a suspect identified as Amri Jeso was escorted by Narathiwat member of parliament Nujmuddin Uma. He was believed to be involved with several incidents including a car bombing at the Sungai Kolok Police Station in August 2008, at the Merlin Hotel in October 2009 and at the Marina Hotel in February 2005, as well as the 2004 fatal attack on a military camp in Narathiwat's Cho Airong district which a group of insurgents made off with numerous firearms.

The suspect was charged with supporting insurgent acts, premeditated murder, illegal possession of arms, ammunition and explosive devices, and causing others to damage, injury or death.
Posted by: ryuge || 02/09/2010 06:16 || Comments || Link || E-Mail|| [6478 views] Top|| File under:
Syria-Lebanon-Iran
Iranian Basij militia attack Italian embassy
Dozens of members of Iran's religious Basij militia tried to attack Italy's embassy in Tehran on Tuesday, Italian Foreign Minister Franco Frattini said.

"About a hundred Basij dressed as civilians tried to assault the embassy shouting "Death to Italy' and "Death to Berlusconi,' Mr. Frattini said referring to Italy's prime minister.

Mr. Frattini made his comments during a Senate hearing on the situation in Iran.

Posted by: Anonymoose || 02/09/2010 11:22 || Comments || Link || E-Mail|| [6504 views] Top|| File under:
Narcotics police seize 4 tons of drugs in Tehran
[Iran Press TV Latest] In a fresh crackdown on drug smugglers, Iranian police have seized around 3,750 kilograms of narcotics while busting two notorious drug rings.

"Iranian narcotics agents have managed to confiscate 3,743 kilograms of various kinds of narcotics in heavy clashes in the past six months in the Iranian capital Tehran," said General Hamid Reza Hossein-Abadi, the commander of the narcotics squad.

"Some 20 major distributors and smugglers have been arrested, effectively dismantling two gangs," he added.

"The narcotics police have seized five trailers and eight light cars and vans, as well as four storage spaces in the major Iranian cities of Tehran, Isfahan, Hamadan, Qazvin and Karaj," Hossein-Abadi said.

The individuals arrested were entrenched in society and had been involved in the narcotics smuggling on a wide scale.

He referred to a report regarding the Iranian police operations in the past ten months, providing evidence of the seizure of more than 468 tons of narcotics and the arrest of 1,755 members of infamous drug bands.

The official also highlighted a UN report indicating that there were 12,000 tons of various types of narcotics stored in Afghanistan, accounting for 93 percent of illegal drugs throughout the world.

"The seizures have led to the deaths of 30 Iranian narcotics agents in numerous operations. The anti-narcotics police have managed to arrest more than 190 thousand drug dealers and traffickers," Hossein-Abadi noted.
Posted by: Fred || 02/09/2010 00:00 || Comments || Link || E-Mail|| [6479 views] Top|| File under: Govt of Iran
Who's in the News
45
[untagged]
5
Govt of Iran
2
al-Qaeda
2
TTP
2
Taliban
1
Fatah
1
Govt of Sudan
1
Hamas
1
Jundullah
Bookmark
E-Mail Me
The Classics
The O Club
Rantburg Store
The Bloids
The Never-ending Story
Thugburg
Gulf War I
The Way We Were
Bio
Merry-Go-Blog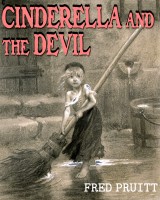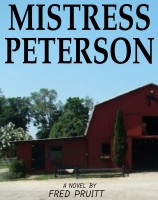 On Sale now!


A multi-volume chronology and reference guide set detailing three years of the Mexican Drug War between 2010 and 2012.

Rantburg.com and borderlandbeat.com correspondent and author Chris Covert presents his first non-fiction work detailing the drug and gang related violence in Mexico.

Chris gives us Mexican press dispatches of drug and gang war violence over three years, presented in a multi volume set intended to chronicle the death, violence and mayhem which has dominated Mexico for six years.
Click here for more information


Meet the Mods
In no particular order...


Steve White
Seafarious
Pappy
lotp
Scooter McGruder
john frum
tu3031
badanov
sherry
ryuge
GolfBravoUSMC
Bright Pebbles
trailing wife
Gloria
Fred
Besoeker
Glenmore
Frank G
3dc
Skidmark
Alaska Paul



Better than the average link...



Rantburg was assembled from recycled algorithms in the United States of America. No trees were destroyed in the production of this weblog. We did hurt some, though. Sorry.
3.235.140.84

Help keep the Burg running! Paypal: