Afghanistan
Taliban stronghold destroyed by British and Afghan forces
A major Taliban stronghold has been destroyed by British and Afghan forces following 10 days of bitter fighting in southern Afghanistan. Hundred of insurgents were either killed or forced to flee from a stronghold in central Helmand which they had occupied for several months.

During the operation, Corporal Danny Nield of 1st battalion The Rifles, was killed after being blown up by an improvised explosive device and several British soldiers were injured.

A force of around 700 coalition troops launched a series of attacks against the stronghold in the area of Spin Masjid, north of the provincial capital of Lashkar Gar, where the British military headquarters is based. The Taliban had occupied the area for several months imposing "their version of law and order" on the locals and murdering anyone who supported the Afghan government, according to the Ministry of Defence. The area was also used as a base by insurgents to attack convoys supplying Nato bases.

The operation code named Attal, was one of an increasing number to be planned and executed by the Afghan National Army (ANA) with assistance from British, Danish and Canadian forces.

During the 10-day battle last month more than 30 IEDs were discovered and several senior Taliban commanders were killed. Insurgents were cleared from the area and a new patrol base was created to prevent the Taliban from recapturing their former base.

In his first visit to Afghanistan as a minister, Under Secretary of State for Defence, Kevan Jones, said that the success of the operation was proof that the British strategy was on course. He added: "The future for Afghanistan is with its own security forces -- they need to be able to protect the local population from the oppression of the Taliban and to uphold the rule of law. This latest operation is another example of how they are continually improving -- able to plan and execute complicated and hugely successful operations.

"The work of the British mentors, the 1st Battalion The Rifles who I met on this visit, has been central to this success, passing on the skills and experience of the British Army and setting the foundations for a safe and secure Afghanistan."

Capt Mike Richardson, 24 Commando Engineers Regiment, said: "The joint efforts of Afghan and ISAF troops saw 15 IEDs disposed of in an area approximately 2km by 1 km. The search skills and patience of the ANA, coupled with the expertise of British Bomb Disposal Teams undoubtedly contributed to the low casualty rate amongst locals and the coalition forces during this operation."

Posted by: Steve White || 02/07/2009 12:43 || Comments || Link || E-Mail|| [336069 views] Top|| File under:
Holy man potted in Kandahar
Two unidentified armed men have reportedly shot and killed a member of the Ulama Shura in the southern Afghan province of Kandahar.

The cleric, Mullah Baran, was leaving a mosque and heading home Friday mornng when he was targeted by Taliban militants. The assailant fled on a motorbike, the head of the Ulama Shura (scholars' committee) in Kandahar province told a Press TV correspondent. He also noted that the police have launched an investigation into the attack but have yet to make any arrests.

A Taliban spokesman, Kari Yousef Ahmadi, has said the group was not involved. Mullah Baran's death bring to five the number of religious leaders killed so far in Kandahar province.
Posted by: Fred || 02/07/2009 00:00 || Comments || Link || E-Mail|| [336066 views] Top|| File under: Taliban
Six Afghans Killed In U.S. Raid, Identities Unclear
U.S.-led forces killed six men during a night raid in the southern Afghan province of Zabul, but Afghan officials disputed a U.S. military report that the victims were Taliban fighters.

Mohammad Hashim, a member of Zabul's provincial council, said that the dead men belonged to two families and were not involved in militancy.

A U.S. military statement said the operation was aimed at Taliban insurgents and the "ensuing engagement resulted in six militants killed."

Though supported by the West, President Hamid Karzai's government has been undermined by civilian casualties inflicted by Western forces fighting the Taliban.

Karzai faces dwindling public support, analysts say, with a presidential election due in August.

Afghanistan has seen a sharp escalation of violence in recent years and is going through its bloodiest period since U.S.-backed forces overthrew the Taliban in late 2001.
Posted by: Fred || 02/07/2009 00:00 || Comments || Link || E-Mail|| [336066 views] Top|| File under: Taliban
Africa North
Tuareg rebels flee Malian troops into Algeria
Tuareg rebels fleeing Malian troops entered Algerian territory on Thursday (February 5th), AFP reported. The information was reportedly confirmed by an Algerian member of the committee charged with monitoring the 2006 Algiers peace agreement. Mali blames Tuareg rebel leader Ibrahim Ag Bahang for refusing to participate in recent mediation efforts led by Algerian Ambassador Abdelkrim Gheraib. However, following the Malian army's refusal to stop the offensive, Ag Bahanga "officially" called Tuesday for renewed Algerian intervention.
Posted by: Fred || 02/07/2009 00:00 || Comments || Link || E-Mail|| [336064 views] Top|| File under:
Algerian security services kill al-Qaeda brigade leader
Algerian security services killed terrorist Bentitraoui Omar, a.k.a Abu Khitma, in a restaurant near Boumerdes late Wednesday, Tout sur l'Algerie reported on Thursday (February 5th). Omar was a leader of the El Feth Brigade, one of al-Qaeda Organisation in the Islamic Maghreb's five constituent groups. After Omar refused to surrender, the security services stormed the restaurant and shot him dead. Another brigade leader, Ali Ben Touati of the Al Ansar group, surrendered last week to Algerian security officers in response to former GSPC chief Hassan Hattab's appeal for Islamist fighters to lay down their weapons.

In related news, a terrorist attack Tuesday on an army patrol in Ait Chafaa, Tizi Ouzou province, claimed a second life, after one of nine wounded soldiers died Thursday of his injuries. One soldier was killed on the spot.

Posted by: Fred || 02/07/2009 00:00 || Comments || Link || E-Mail|| [336064 views] Top|| File under: al-Qaeda in North Africa
Morocco acquits convicted Madrid bomber of 2003 Casablanca bombings
A Moroccan appeals court acquitted Hassan El-Haski on Thursday (February 5th) of involvement in the 2003 Casablanca bombings, MAP and international press reported. El-Haski is currently serving a 13-year jail sentence in Spain for involvement in the March 2004 Madrid bombings. In September, Spanish authorities approved El-Haski's temporary extradition to Morocco to be tried for the Casablanca terrorist bombings.
Posted by: Fred || 02/07/2009 00:00 || Comments || Link || E-Mail|| [336065 views] Top|| File under: al-Qaeda in Europe
Britain
Terrorist alert: Osama Bin Laden associates on run in Midlands
THREE members of a suspected terror cell with links to Al Qaida are on the run in the Midlands.

The alleged jihadists, who all have joint Libyan/British citizenship, have been placed on Interpol's Most Wanted list over claims they funded terror plots for Osama Bin Laden.

The international police force has made the men subject to a Red Notice – the highest level of arrest warrant – and have traced them to areas in and around Birmingham.
Posted by: tipper || 02/07/2009 16:55 || Comments || Link || E-Mail|| [336070 views] Top|| File under:
CIA warns Obama that British terrorists are the biggest threat to the US
American spy chiefs have told the President that the CIA has launched a vast spying operation in the UK to prevent a repeat of the 9/11 attacks being launched from Britain. They believe that a British-born Pakistani extremist entering the US under the visa waiver programme is the most likely source of another terrorist spectacular on American soil.



Information gleaned by CIA spies in Britain has already helped thwart several terrorist attacks in the UK

One former intelligence officer who does contract work for the CIA dismissed Britain as a "swamp" of jihadis.

Intelligence briefings for Mr Obama have detailed a dramatic escalation in American espionage in Britain, where the CIA has recruited record numbers of informants in the Pakistani community to monitor the 2,000 terrorist suspects identified by MI5, the British security service.

A British intelligence source revealed that a staggering four out of 10 CIA operations designed to thwart direct attacks on the US are now conducted against targets in Britain.


That's ... a lot.


And a former CIA officer who has advised Mr Obama told The Sunday Telegraph that the CIA has stepped up its efforts in the last month after the Mumbai massacre laid bare the threat from Lashkar-e-Taiba, the militant group behind the attacks, which has an extensive web of supporters in the UK.

The CIA has already spent 18 months developing a network of agents in Britain to combat al-Qaeda, unprecedented in size within the borders of such a close ally, according to intelligence sources in both London and Washington.


Good times for quadruple-agents.


Bruce Riedel, a former CIA officer who has advised Mr Obama, told The Sunday Telegraph: "The British Pakistani community is recognised as probably al-Qaeda's best mechanism for launching an attack against North America. The American security establishment believes that danger continues and there's very intimate cooperation between our security services to monitor that."

Mr Riedel, who served three presidents as a Middle East expert on the White House National Security Council, added: "President Obama's national security team are well aware that this is a serious threat."

The British official said: "The Americans run their own assets in the Pakistani community; they get their own intelligence. There's close cooperation with MI5 but they don't tell us the names of all their sources. Around 40 per cent of CIA activity on homeland threats is now in the UK. This is quite unprecedented."

Explaining the increase in CIA activity over the past month, Mr Riedel added: "In the aftermath of the Mumbai attack the US and the UK intelligence services now have to regard Lashkar-e-Taiba as just as serious a threat to both of our countries as al-Qaeda. They have a much more extensive base among Pakistani Diaspora communities in the UK than al-Qaeda."

Information gleaned by CIA spies in Britain has already helped thwart several terrorist attacks in the UK and was instrumental in locating Rashid Rauf, a British-born al-Qaeda operative implicated in a plot to explode airliners over the Atlantic, who was tracked down and killed in a US missile strike in November.

But some US intelligence officers are irritated that valuable manpower and resources have been diverted to the UK. One former intelligence officer who does contract work for the CIA dismissed Britain as a "swamp" of jihadis.


Ouch.


Jonathan Evans, the director general of MI5, admitted in January that the Security Service alone does not have the resources to maintain surveillance on all its targets. "We don't have anything approaching comprehensive coverage," he said.


Thanks, Labour Party! Now the US tax-payer has to subsidize the British domestic intelligence service, too. And all of this pro-bono labor to save the lives and remaining liberties of the British people was done by order of the "Evil" George Bush and his administration. Just Americans doing the work the British can't-won't do.


The dramatic escalation in CIA activity in the UK followed the exposure in August 2006 of Operation Overt, the alleged airline bomb plot. The British intelligence official revealed that CIA chiefs sent more resources to the UK because they were not prepared to see American citizens die as a result of MI5's inability to keep tabs on all suspects, even though the Security Service successfully uncovered the plot.

MI5 manpower will have doubled to 4,100 by 2011 but many in the US intelligence community do not think that is enough.

For their part, some British officials are queasy that information obtained by the CIA from British Pakistanis was used to help target Mr Rauf, a British citizen, whom they would have preferred to capture and bring to trial.

Sensitivities over the intelligence arrangement formed a key part of briefings given to Mr Obama, since they are central to what is often called "the most special part of the special relationship" and could complicate his dealings with Gordon Brown.

Tensions in transatlantic intelligence relations which were laid bare last week during the High Court battle over Binyam Mohamed, the British resident held in Guanatanamo Bay. British judges wanted to publish details of the alleged torture administered to Mr Mohamed, an Ethiopian national, in US custody. But key paragraphs were blacked out after American officials threatened it could damage intelligence sharing between the two countries.

Intelligence experts said that a trusting intelligence relationship, in which one country does not publish intelligence data obtained by the other, is vital to both countries' national security.

Patrick Mercer, chairman of the House of Commons counter-terrorism sub-committee, said: "The special relationship is a huge benefit to us. It clearly works to our advantage and helps keep the people of the UK and the US safe. There is no doubt that a great deal of valuable intelligence vital to British national security is procured by American agents from British sources."

Mr Riedel added: "The partnership between the two intelligence communities is dynamic; it is one of great intimacy. We overuse the term special relationship, but this is an extraordinarily special relationship. Since September 11 the philosophy on both sides has been to err on the side of telling each other more rather than less. It is in everyone's interests that that continues."

This article starring:
Binyam Mohamed
Rashid Rauf
Posted by: mrp || 02/07/2009 12:55 || Comments || Link || E-Mail|| [336084 views] Top|| File under:
Europe
'Greece holding Iran-bound missile ship'
Greek authorities are holding an Iran-bound ship carrying materials for the manufacture of surface-to-surface missiles, the Elefterotipia newspaper reported Friday. According to the Greek paper, the ship, called the Susanna, left a port in Slovenia more than a month ago.

The Jerusalem Post could not independently confirm the report.

Last week, the Cypriot Navy stopped a Syria-bound Iranian ship, believed to be carrying weapons for Hamas. The US military had previously stopped the vessel in the Red Sea, but allowed it to continue because the US could not legally stop its journey or seize its cargo.

The Cypriot-flagged Monchegorsk is currently anchored off the island's southern port of Limassol, and Cypriot President Dimitris Christofias said last Friday that the ship had violated UN resolutions.
Posted by: Fred || 02/07/2009 00:00 || Comments || Link || E-Mail|| [336071 views] Top|| File under: Govt of Iran
Djerba bomb suspects sentenced in France
A Paris court sentenced Christian Ganczarski, a German convert to Islam, to 18 years in prison on Thursday (February 5th) for his role in the deadly 2002 suicide bomb attack on the Tunisian vacation island of Djerba which killed 14 Germans, five Tunisians and two French nationals, international press reported. Walid Nouar, the brother of the suicide bomber, received a 12-year prison term. Both defendants denied the charges and said they would appeal the verdict. The alleged mastermind of the Sept 11th, 2001 terror attacks in the US, Khalid Sheikh Mohammed, was also charged with planning the Djerba suicide bombing, but the Paris court chose not try him in absentia.
Posted by: Fred || 02/07/2009 00:00 || Comments || Link || E-Mail|| [336066 views] Top|| File under: al-Qaeda in Europe
India-Pakistan
High school blown up in Bajaur Agency
Militants have reportedly blown up a high school in Bajaur Agency on Friday night, Geo News reported. According to sources, the incident was reportedly occurred in tehsil Salarzai of Bajaur Agency while this latest havoc has taken the number of schools blown up in this year to 28. Political administration said, it has imposed indefinite curfew on some restive tehsils of Agency.
Posted by: Fred || 02/07/2009 00:00 || Comments || Link || E-Mail|| [336065 views] Top|| File under: TTP
Rocket attack on NATO supply containers
Unknown militants launched rocket attack on NATO supply containers leaving one container on fire on Ring road, police sources said on Friday. Police sources added, fire brigade was called in immediately after rocket attack however, one container was totally tipped through by fire. Firefighting workers brought soon ablaze under control, rescue sources said.
Posted by: Fred || 02/07/2009 00:00 || Comments || Link || E-Mail|| [336067 views] Top|| File under: Taliban
Pakistan: Carbomb blast wounds seven in northwest
(AKI) - A suicide bomber blew up a vehicle packed with explosives at a checkpoint in Khyber Agency bordering Afghanistan, wounding seven people on Friday, an official said. The bombing took place in the town of Jamrud, through which trucks pass carrying supplies for Nato forces in Afghanistan.

A Taliban spokesman claimed responsibility for the blast, which damaged other vehicles nearby.

The spokesman threatened to sever the NATO supply route for good unless the Pakistan government halts military operations against the group.

Traffic was suspended on the crucial road across the Khyber into Afghanistan on Tuesday after militants blew up a bridge near the near the Ali Masjid fort landmark. Militants have in the past few months stepped up attacks against NATO convoys in the Khyber Pass.

A suicide attack in NWFP's troubled Swat district on Friday wounded at least thirteen members of Pakistan's security forces, reportedly leaving six in a critical condition. Before the bombing, three rockets were fired against a police station, Pakistan's Geo News reported.

Geo News said periodic fire continued in Swat on Friday, which has this week seen fierce fighting between militants and security forces. Also on Friday, militants blew up a girls school in NWFP's Mardan district. No casualties were reported, Geo said.

Militants on Thursday killed three women in Swat they accused of colluding with security forces, and kidnapped three men when they stormed a house in Dagai village, Dawn daily reported.

A girls' primary school and a boy's high school were blown up in Matta and the house of a local policeman was set on fire in the Kala Kalley area of Kabah tehsil, Dawn said.

All banks, courts and government offices remained closed in Swat despite the easing of a 12-day curfew.
Posted by: Fred || 02/07/2009 00:00 || Comments || Link || E-Mail|| [336064 views] Top|| File under: TTP
Iraq
Arms cache seized in Diyala, 2 suspects nabbed
Aswat al-Iraq: Iraqi army forces seized a weapons cache and arrested two suspects in southern Mandili, Diala province, on Friday, a security source said. "The Iraqi military launched a raid on Friday (Feb. 6) in al-Nada area, southern Mandili district, (55 km) east of Baaquba, seizing a cache and arresting two suspects nearby," the source told Aswat al-Iraq news agency. "The cache contained 80 improvised explosive devices, six explosive belts, 40 mortar shells, 25 Katyusha rockets, dozens of bullet magazines and several light weapons," the source added. "The detainees are under investigative custody," he said, not giving more details.
Posted by: Fred || 02/07/2009 00:00 || Comments || Link || E-Mail|| [336069 views] Top|| File under: Iraqi Insurgency
2 wanted persons arrested in Amara
Aswat al-Iraq: Policemen in Missan arrested two men wanted on "terrorist" charges in central al-Amara city on Friday, a senior security official said. "Policemen from the 3rd Emergency Police Department arrested two men wanted on terrorist charges in the old neighborhood of al-Hussein, central Amara," Col. Sadiq Sallam, the Missan Police Department's Relations & Information Director, told Aswat al-Iraq news agency.

Posted by: Fred || 02/07/2009 00:00 || Comments || Link || E-Mail|| [336073 views] Top|| File under: Iraqi Insurgency
2 killed in tribal feud in Mosul
Aswat al-Iraq: Two persons were killed in an armed tribal dispute in a village west of Mosul city on Friday, a security source in Ninewa police said. "Two young men from al-Asi clan were killed on Friday (Feb. 6) in an armed feud in the area of al-Ulwaniya, northeast of Talafar district," the source told Aswat al-Iraq news agency. "The two relatives came under fire while they were in a sheep souk (market)," the source added.


Posted by: Fred || 02/07/2009 00:00 || Comments || Link || E-Mail|| [336072 views] Top|| File under: Iraqi Insurgency
2 wanted men arrested, explosives seized in Basra
Aswat al-Iraq: Two wanted men were captured while C4 explosives were seized and an improvised explosive device dismantled near a mosque in northern Basra province on Friday, a police spokesman said. "Two wanted persons were arrested during a search raid in different areas of Basra," the source told Aswat al-Iraq news agency. "The bomb squad seized a bag containing 25 kg of C4 explosives and TNT and defused an IED weighing 5 km in the area of al-Ablah, (8 km) northern Basra, near the mosque of Ali al-Safi, a top aide of Shiite cleric Grand Ayatollah Ali al-Sistani," the source said.

Posted by: Fred || 02/07/2009 00:00 || Comments || Link || E-Mail|| [336068 views] Top|| File under: Iraqi Insurgency
2 unknown bodies found in Diyala
Aswat al-Iraq: Iraqi army forces found to unidentified bodies in Diala province on Friday, according to an official military source.

"Iraqi army soldiers found two bodies of people aging 20-30 years old in the area of al-Saadiya, (35 km) southern Khanaqin district," the source told Aswat al-Iraq news agency. "There were no signs of the bodies having been shot. We don't know how they were killed so far but the investigations will show all details," the source added.

He said that the two corpses were left in the open for several days before they were found.

Posted by: Fred || 02/07/2009 00:00 || Comments || Link || E-Mail|| [336070 views] Top|| File under: Iraqi Insurgency
Israel-Palestine-Jordan
IAF strikes south Gaza targets after two rockets hit Israel
The Israel Air Force struck targets in southern Gaza on Friday a few hours after Palestinian militants fired two rockets from the coastal strip into Israel. An Israel Defense Forces spokesman confirmed the air strikes. The spokesman said the targets included four smuggling tunnels, as well as a weapons storage facility, which caused a series of secondary explosions to be heard in the area.

Hamas, which controls Gaza, and Palestinian witnesses said no one was wounded in the IAF strikes.

The first of the rockets fired by Gaza militants Friday hit the Sha'ar Hanegev region, the IDF said. The attack caused no casualties or damage. Three hours later, a rocket hit near the coastal city of Ashkelon. No casualties were reported in that attack either.

An IDF spokesman said the first rocket was fired from the northern Gazan town of Beit Lahiya.

On Thursday evening, IDF soldiers killed a Palestinian militant who approached the Gaza-Israel border and drew a grenade. The grenade subsequently exploded as a result of the soldiers' gunfire, killing the militant.
There were no casualties among the troops, who were from the Golani infantry brigade. The incident took place near Kibbutz Ein Hashlosha. The troops later searched the area from which the militant had come, Army Radio said, then returned to Israeli territory.
Posted by: Fred || 02/07/2009 00:00 || Comments || Link || E-Mail|| [336066 views] Top|| File under: Hamas
Rockets launched at Israel after Palestinian militant death
(AKI) - Palestinian militants on Friday launched two homemade Qassam rockets into southern Israel, which landed in open areas near the Shaar Hanegev regional council, located in the Western Negev desert. There were no injuries or damage. Three hours later, another rocket hit near the coastal city of Ashkelon, causing no injuries. No Palestinian militant group claimed responsibility for the attack.

However, the attacks took place hours after a Palestinian militant was killed near the Sufa Crossing, located in southern Gaza.

Israeli Defence Forces say they fired warning shots against the man, who allegedly pulled out a hand grenade from his bag as he approached the border fence. The grenade then exploded after the militant was shot.

Israeli daily Yedioth Ahronoth says that the IDF Gaza Division has instructed soldiers operating near the coastal strip to assume any Palestinian approaching the border fence is seeking to commit an act of terror.

"I recall talk of disproportionate retaliation to the rocket attacks, but unfortunately the attacks are continuing and there is no response.

"I fear that even after the elections, nothing will be done, so we will suffer from the rocket fire for at least another month," said David Buskila, mayor of the Israeli city of Sderot, quoted by Yedioth Ahronoth.

Posted by: Fred || 02/07/2009 00:00 || Comments || Link || E-Mail|| [336065 views] Top|| File under:
President Obama Authorizes Hamas Migration to the United States
Presidential Determination No. 2009-15 of January 27, 2009

Unexpected Urgent Refugee and Migration Needs Related To Gaza

Memorandum for the Secretary of State

By the authority vested in me by the Constitution and the laws of the United States, including section 2(c)(1) of the Migration and Refugee Assistance Act of 1962 (the ``Act''), as amended (22 U.S.C. 2601), I hereby determine, pursuant to section 2(c)(1) of the Act, that it is important to the national interest to furnish assistance under the Act in an amount not to exceed $20.3 million from the United States Emergency Refugee and Migration Assistance Fund for the purpose of meeting unexpected and urgent refugee and migration needs, including by contributions to international, governmental, and nongovernmental organizations and payment of administrative expenses of Bureau of Population, Refugees, and Migration of the Department of State, related to humanitarian needs of Palestinian refugees and conflict victims in Gaza.

You are authorized and directed to publish this memorandum in the Federal Register.

(Presidential Sig.)

THE WHITE HOUSE,
Washington, January 27, 2009
Posted by: Ebboque Glomoling7679 || 02/07/2009 00:00 || Comments || Link || E-Mail|| [336083 views] Top|| File under:
Southeast Asia
Former terror spy gunned down in southern Thailand
A Muslim man who police said used to spy on officials for terrorists insurgents was killed in a drive-by shooting here Saturday morning.

Police said Dusa-ing Kumor, 48, was shot and killed by a pillion rider on his way back from his rubber plantation at 8:30 am. The shooting took place on a village road in Nada village in Tambon Rusoh in Narathiwat's Rusoh district. Police said Dusa-ing used to spy on the authorities for terrorists insurgents but had surrendered and undergone an orientation programme.
Posted by: ryuge || 02/07/2009 05:51 || Comments || Link || E-Mail|| [336065 views] Top|| File under:
Who's in the News
54
[untagged]
5
Hamas
5
Iraqi Insurgency
4
Govt of Pakistan
4
Taliban
2
TTP
2
Govt of Sudan
2
al-Shabaab
2
al-Qaeda in Europe
1
Pirates
1
Hezbollah
1
Govt of Iran
1
al-Qaeda
1
al-Qaeda in North Africa
1
ISI
1
Jamaat-e-Islami
Bookmark
E-Mail Me
The Classics
The O Club
Rantburg Store
The Bloids
The Never-ending Story
Thugburg
Gulf War I
The Way We Were
Bio
Merry-Go-Blog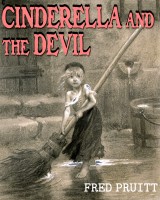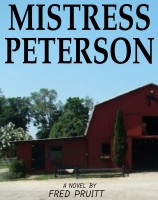 On Sale now!


A multi-volume chronology and reference guide set detailing three years of the Mexican Drug War between 2010 and 2012.

Rantburg.com and borderlandbeat.com correspondent and author Chris Covert presents his first non-fiction work detailing the drug and gang related violence in Mexico.

Chris gives us Mexican press dispatches of drug and gang war violence over three years, presented in a multi volume set intended to chronicle the death, violence and mayhem which has dominated Mexico for six years.
Click here for more information


Meet the Mods
In no particular order...


Steve White
Seafarious
tu3031
badanov
sherry
ryuge
GolfBravoUSMC
Bright Pebbles
trailing wife
Gloria
Fred
Besoeker
Glenmore
Frank G
3dc
Skidmark



Better than the average link...



Rantburg was assembled from recycled algorithms in the United States of America. No trees were destroyed in the production of this weblog. We did hurt some, though. Sorry.
3.231.217.107

Help keep the Burg running! Paypal: