Why are U.S., allies telling Taliban about coming offensive?
The unusual approach, according to U.S. and British commanders, is intended to persuade Marjah's civilian population to leave or turn against the Taliban , while pressuring the estimated 2,000 insurgents to flee the town or switch sides.

"We're trying to signal to the Afghan people that we are expanding security where they live. We are trying also to signal to the insurgents, the Taliban primarily in this area and the narco-traffickers, that it's about to change," Army Gen. Stanley McChrystal , the commander of the U.S.-led international forces in Afghanistan , said Thursday in Istanbul, Turkey .

"We're not interested in how many Taliban we kill. We'd much rather have them see the inevitability that things are changing," he said. "And that's why it is a little unconventional to do it this way. But I think it gives everybody a chance to think through what they're going to do before suddenly in the dark of night, they're hit with an offensive."
Posted by: ed || 02/06/2010 09:05 || Comments || Link || E-Mail|| [6511 views] Top|| File under:
Bomb blast in south Afghanistan kills two
[Dawn] A bomb planted in a motorcycle in southern Afghanistan's most dangerous province killed two people today and wounded at least 26, police said. The bomb exploded near a dog fighting match in Lashkar Gah, the capital of Helmand province, said senior provincial police officials.

US and British troops in the province are gearing up for a major offensive on the western outskirts of Lashkar Gah. There are some 115,000 foreign troops in Afghanistan battling against a strengthening Taliban insurgency and Washington has begun sending 30,000 more in a bid to turn the tide.
Posted by: Fred || 02/06/2010 00:00 || Comments || Link || E-Mail|| [6533 views] Top|| File under: Taliban
UK troops lead major NATO Afghan assault
[Al Arabiya Latest] British troops have launched helicopter advances in Afghanistan's southern Helmand province to prepare the battlefield for a major NATO operation, the British military said on Friday.

The British operations are on the outskirts of Marjah, a warren of desert canals held by the Taliban, which U.S. Marines say they intend to seize soon in what will be one of the biggest assaults of the eight-year-old war.


British and Afghan troops were carrying out "shaping operations" in Helmand's Nad Ali district as part of an initial phase of Operation Moshtarak, or "together," a large assault which will seize the entire district, the British military said.

Nad Ali includes Marjah, which the U.S. Marines describe as the last major Taliban-held bastion in the south of the province, Afghanistan's most violent region, which produces most of the country's illegal opium crop that helps fund the insurgency.

The assault on Marjah itself will be the first operation to employ some of the 30,000 new reinforcements sent by U.S. President Barack Obama at the end of last year.

NATO commanders say they intend to turn the tide this year on an insurgency that has grown far stronger and more deadly in recent years. Obama has said he plans to begin drawing down forces in mid-2011.

British troops have been conducting shaping operations for a few weeks in the area, and launched fresh helicopter and ground advances in the past 36 hours, military spokesman Lieutenant Colonel David Wakefield said in a statement.

"The operations which have been taking place in the British area of Nad Ali District over the last 36 hours have been part of that same series of 'shaping operations', all part of Op (operation) Moshtarak," he said.

"They have been commanded jointly by Afghan and British commanders and have involved insertions by helicopter and ground of Afghan and British troops to locations to the west of the provincial capital, Lashkar Gah," he said.

Marjah sits near the dividing line between the northern part of the province, patrolled by a nearly 10,000-strong British-led NATO contingent, and the southern areas patrolled by the U.S. Marines, who mainly arrived last year and now number some 15,000.

U.S. commanders say the operation to seize Marjah will be backed by a larger Afghan contingent than ever before, in an effort to demonstrate the Afghan government's ability to take part in enforcing its own security.
Posted by: Fred || 02/06/2010 00:00 || Comments || Link || E-Mail|| [6515 views] Top|| File under: Taliban
Afghan authorities hand over bodies of seven Pakistanis
[Dawn] Afghan authorities handed over the dead bodies of seven Pakistani tribesmen to their heirs at the Pak-Afghan border Chaman, DawnNews reported.

The tribesmen were killed by an Afghan commander in the Spina Tizha area of Afghanistan's Spin Boldak district, official sources in Chaman said.

The killing seems to be the result of a tribal feud between the two tribes living on both sides of the border. Afghan officials told Chaman-based journalists that the commander involved in the killing was taken into custody for interrogation.
Continued on Page 49
Posted by: Fred || 02/06/2010 00:00 || Comments || Link || E-Mail|| [6521 views] Top|| File under: Taliban
Afghan police say 7 civilians killed by accident
[Iran Press TV Latest] Afghan border police killed seven civilians in a "mistaken" barrage of fire, a police official said Friday, adding that the incident is under investigation.

The head of the border police in Kandahar, Abdul Razzaq Khan, said the victims died on Thursday in the province's Shurabak district which adjoins Pakistan, a Press TV correspondent reported.

The Afghan law enforcement has taken the bodies to their respected families, he said, and the culprits are being questioned in custody.

Over the past 24 hours, some 60 civilians have died in two separate blasts in Kandahar and on its border in the neighboring Helmand province, despite the presence of some 100,000 foreign troops in the country.

On Friday, the US-led forces lost an American trooper in an explosion in western Afghanistan. The death brings to 57 the number of foreign soldiers to die in Afghanistan since the beginning of this year based on the data offered by icasualties.org.
Posted by: Fred || 02/06/2010 00:00 || Comments || Link || E-Mail|| [6480 views] Top|| File under: Taliban
Africa Horn
Somali pirates seize Libyan cargo ship
[Maghrebia] A Libyan cargo ship is being held by Somali pirates in the Gulf of Aden, piracy monitoring group Ecoterra announced on Thursday (February 4th). The 4,800-tonne vessel and its 17-man crew were seized Tuesday in the north-western Gulf of Aden, just south of the Yemeni coast. The ship owner is White Sea Shipping of Tripoli.
Posted by: Fred || 02/06/2010 00:00 || Comments || Link || E-Mail|| [6498 views] Top|| File under: Pirates
Africa North
Qaeda sets (yet another) deadline and demands for European hostages
Al Qaeda's north African wing has confirmed it has extended its deadline for the life of a French hostage and given Italy 25 days to meet its demands for an Italian captive, according to an Internet statement.

French Foreign Minister Bernard Kouchner said in comments broadcast Monday that Al Qaeda in the Islamic Maghreb (AQIM) had extended the deadline for the French hostage.

AQIM said in a statement later posted on Islamist websites: "After the end of the first period given to France and Mali by the mujahideen regarding the French hostage, the mujahideen have decided ... to extend the deadline to February 20."
Posted by: ed || 02/06/2010 09:16 || Comments || Link || E-Mail|| [6495 views] Top|| File under:
Arabia
Awlaki confirms contact with undie bomber
Yemeni American cleric Anwar al-Aulaqi


'Aulaqi' has been generally been transliterated as 'Awlaki', I think.


said he taught and corresponded with the suspect in the attempted Dec. 25 airliner bombing but did not order the attack, according to an interview published this week. Umar Farouk Abdulmutallab, a Nigerian, "is one of my students; yes, we were in correspondence," Aulaqi said in the interview, published Tuesday in Arabic by al-Jazeera.net. "But I did not give [him] a fatwa in regards to this operation." The interview was the first to claim direct contact with Aulaqi since the attempted attack but did not indicate when or where it took place. An introduction to the question-and-answer format said it was rushed because of "security conditions and precautions."

Aulaqi was thought to be meeting with regional al-Qaeda leaders at a compound in Yemen targeted by a U.S. missile strike on Dec. 24, although he was not said to be the focus of the attack. Yemeni and U.S. officials have denied early reports that he was killed in the strike. "The American missiles and raids killed 17 women and 23 children in my tribe," Aulaqi said in the interview, which was translated and distributed Friday by Evan Kohlmann, a senior investigator with the NEFA Foundation. "So don't ask me whether al-Qaeda killed, or if it bombed an American civilian jet after all of that, as 300 Americans are nothing before the thousands of Muslims they killed," he continued. American civilians are a legitimate target, he said, because they elected "the criminal Bush . . . and Obama, who's no different from Bush" in supporting Israel and conducting wars in Iraq and Afghanistan.

The United States, he said, had charged him with "encouragement" of Abdulmutallab and Hasan, both of whom corresponded with him on his Internet site "in an attempt to destroy the voices defending the rights" of the Muslim nation. Rather than the true Islam of jihad and Muslim law, he said, the United States wanted to "market" its version of "the American, peaceful and democratic Islam" that recognizes subservient governments and occupied countries. Although Yemen was not occupied to the same extent as Iraq and Afghanistan, Aulaqi said, the sea around it is "occupied by surveillance jets." U.S. intelligence operatives and military trainers in Yemen, he said, also constitute an "occupying force" on the ground there.

Aulaqi called the Yemeni government "degenerate" for allowing the U.S. presence. He criticized mainline Yemeni clerics who have published papers distinguishing between justified militant attacks on civilians and foreigners in occupied Muslim countries and unjustified attacks in countries where there is no military occupation. "American officers today -- whether in intelligence or in the army -- are present in Sanaa and other regions," he said in a reference to the Yemeni capital. "This is an American interference, so why don't the [religious authorities] put out fatwas . . . to kill those officers, as they entered to eavesdrop and kill, and to train the Yemeni soldiers to kill?"
Posted by: ryuge || 02/06/2010 06:26 || Comments || Link || E-Mail|| [6492 views] Top|| File under:
Bangladesh
5 Hizb ut-Tahrir men held with leaflets
[Bangla Daily Star] Police arrested three operatives of banned Hizb-ut Tahrir Bangladesh in front of three mosques in the city yesterday while they were distributing leaflets containing provocative statement against the government and the prime minister.

The arrestees are Nader Zamel Chowdhury, a first year student of statistics at Dhaka University and a resident of Mirpur-10, Reazul Hasan, 22, a resident of Azimpur, and Wahidul Hoque, 24, a student of Dhaka College.

Nader was arrested at the east gate of Baitul Mukarram, Reazul near Baitul Aman Mosque at Dhanmondi and Wahidul in front of the Newmarket Mosque.

The three were distributing leaflets of the banned outfit to devotees in front of the mosques after Juma prayers.

The contents of the leaflet blamed the prime minister for her relation with India and the USA, police said.

Tipu Sultan, sub-inspector of Dhanmondi Police Station, said the operatives of the banned organisation held a conference a few months back at a market in Dhanmondi. Around 70 students of different private universities took part in the conference.

Meanwhile, police arrested two activists of the same outfit at the main gate of the Ambarkhana Mosque in Sylhet city while they were distributing leaflets after Juma prayers yesterday.

Locals caught Farhad Shafi Chowdhury and Mahfuzur Rahman, students of Shahjalal University of Science and Technology, and handed over them to Kotwali police.

Farhad is a first year student of industrial engineering and Mahfuzur Rahman a first year student of petroleum engineering at the university.

Police said they were distributing leaflets with messages calling for establishing "caliphate" in Bangladesh.
Posted by: Fred || 02/06/2010 00:00 || Comments || Link || E-Mail|| [6506 views] Top|| File under: Hizb-ut-Tahrir
JMB deserters to get security
[Bangla Daily Star] The government plans to ensure security for the JMB operatives who are deserting the militant outfit and trying to return to normal life.

The authorities have taken the matter seriously after the recent murder of Rashidul Islam, former JMB full-timer and student of Darul Ihsan University.

On Monday morning, three men waylaid Rashidul in Uttara section-6 and knifed him to death. Rashidul's family and police said he was murdered for leaving Jama'atul Mujahideen Bangladesh.

Talking to The Daily Star yesterday, Home Secretary Abdus Sobhan Sikder said they are considering giving protection to those who sincerely try to work a way out of militancy.

"We'll soon hold a meeting with all concerned to discuss ways to protect those who would inform police that they are trying to quit JMB, but [they] fear reprisals," he told The Daily Star.

Jamal, another JMB full-timer and Rashidul's friend, who claims to have left the outfit in 2003, has sought shelter from the police as he fears same fate as his friend's.

"Around a dozen former JMB men who know the ins and outs of the banned organisation are on its hit list," Jamal said on Tuesday.

He was talking to reporters while under custody of Uttara police.

Hassan Mahmood Khandkar, director general of Rapid Action Battalion, yesterday said, "I can say, on the basis of our intelligence, that many JMB operatives are willing to quit the militant group."

The law enforcement and intelligence agencies will ensure that former JMB men get security like all other citizens if they part company with the militant organisation, added the Rab chief.

He, however, stressed the need for a campaign to encourage people to support the youths determined to break free from the militant web they are ensnared in.

Meanwhile, Uttara police on Wednesday night showed Jamal and Mizanur Rahman, another friend of Rashidul, arrested in Rashidul murder case.

They suspect the two might have a hand in the killing.

On Thursday, police produced Jamal and Mizan before a Dhaka court, seeking to have them placed on a seven-day remand each. But the court granted four days'.

Kazi Nisharul Arif, deputy commissioner of DMP Uttara zone, said they have shown the two arrested as they gave contradictory statements.

He said Jamal claims he deserted JMB in 2003, but a Special Branch report shows that he was involved in JMB till as late as 2005.

Mizan was with Rashidul when the latter was killed.

Posted by: Fred || 02/06/2010 00:00 || Comments || Link || E-Mail|| [6489 views] Top|| File under: Jamaat-ul-Mujahideen Bangladesh
1 wounded in gunfight with Banglapirates
[Bangla Daily Star] A boatman received bullet injuries in a gunfight between police and pirates in Chandpai range of East Sundarbans Forest Division Thursday afternoon.

Injured Khalilur Rahman, 36, is undergoing treatment at Khulna Medical College Hospital.

Sources said a police team led by SP Mizanur Rahman of Bagerhat was patrolling Harbaria Nandabala canal area in the range on information about a planned robbery.

Sensing their presence, a band of pirates started shooting at the law enforcers around 3:00pm.

The police and pirates had exchanged at least 800 rounds of bullet during the four-hour gunfight before the pirates finally retreated.


800 rounds and one guy gets hit? Sounds like an episode of "The A-Team"...




Quantity has its own quality, 'tis said.

Khalilur, who was driving a motorboat carrying the police team, was shot in the neck.

Four persons have been arrested in this connection. They are Alam Gazi, Tuku, Ronny, sons of Abdul Hamid of Joymoni village under Mongla upazila, and Alam Sheikh, son of Yousuf Sheikh South Chila village under the same upazila.

A number of bullet-proof jackets, security guard uniforms, three engine boats, 20 bullets, 200 shells of cartridges, two 21-inch televisions, a laud-speaker and a pair of binoculars were recovered from the spot.

The pirates reportedly belonged to infamous Zulfikar Bahini.

Posted by: Fred || 02/06/2010 00:00 || Comments || Link || E-Mail|| [6484 views] Top|| File under: Pirates
Caucasus/Russia/Central Asia
Gun battles kill at least 11 in Chechnya
[Dawn] At least six insurgents and five Russian troops have been killed in gun battles in Chechnya, authorities in the war-scarred Russian province said on Friday.

Five or six federal servicemen were killed in fighting that began on Thursday and persisted on Friday in forested mountains southwest of the capital, Grozny, a law enforcement official told Reuters on condition of anonymity.

Moscow-backed Chechen President Ramzan Kadyrov's office said six insurgents were killed on Thursday in separate fighting.

Violence has escalated over the past year in Chechnya, undermining a recovery in the mostly Muslim region following two devastating 1990s wars pitting government forces against separatist militants.

Kadyrov has expressed confidence that the insurgents will soon be destroyed and has even announced plans to build a ski resort once they are eliminated from strongholds in the southern mountains.

But near-daily attacks in Chechnya and neighbouring provinces in the North Caucasus, mostly targeting law enforcement and government officials, have alarmed the Kremlin.

President Dmitry Medvedev has called violence in the North Caucasus Russia's biggest domestic political problem and has urged authorities to tackle underlying causes such as unemployment and corruption.
Posted by: Fred || 02/06/2010 00:00 || Comments || Link || E-Mail|| [6481 views] Top|| File under: Chechen Republic of Ichkeria
China-Japan-Koreas
NKorea says it will free detained US missionary
[Dawn] North Korea announced Friday it would release a US missionary who crossed into the communist state last Christmas Day on a one-man human rights crusade.

Robert Park had expressed "sincere repentance" for his actions, the communist state's official Korean Central News Agency (KCNA) said, without specifying where or when he would be freed.

Park, 28, was held by border guards on December 25 after crossing the frozen border river from China in an attempt to publicise rights abuses.

"According to the results of the investigation, he trespassed on the border due to his wrong understanding of the DPRK (North Korea)," the news agency said.

"The relevant organ of the DPRK decided to leniently forgive and release him, taking his admission and sincere repentance of his wrongdoings into consideration." The North has said it is also detaining an American detained for illegal entry from China on January 25. That person's motives and identity are unknown.

The sanctions-hit North has said it wants to improve relations with the United States after decades of hostility. As a condition for returning to nuclear disarmament negotiations, it wants Washington to agree to hold formal peace talks.

KCNA also carried a lengthy interview with Park, who was quoted as saying he was taken in by the West's "false propaganda" about rights abuses and a lack of religious freedom in the North.

"I trespassed on the border due to my wrong understanding of the DPRK caused by the false propaganda made by the West to tarnish its image," the Tucson, Arizona, resident was quoted as saying.

Park was quoted as saying that he had been treated "in a kind and gentlemanly manner" and that "religious freedom is fully ensured" in the North.

He allegedly said he was allowed to pray daily, his Bible was returned to him by the authorities and he was allowed to attend a service at Pyongyang's Pongsu church.

"I would not have committed such crime if I had known that the DPRK respects the rights of all the people and guarantees their freedom and they enjoy a happy and stable life," KCNA quoted Park as saying.

US and United Nations officials, along with international rights groups, have strongly criticised the North's human rights record.

The US special envoy on the subject, Robert King, last month described it as "appalling" and said Pyongyang must improve its record if it wants better relations with Washington.

Despite constitutional guarantees, "genuine religious freedom did not exist" in North Korea, according to the US State Department's latest annual rights report.

Jo Sung-Rae, a South Korean Christian rights activist involved in Park's case, said he did not trust the KCNA interview.

"When he comes out and is interviewed again, what he truly thinks will come out from the bottom of his heart," Jo told AFP. "But we do not trust the interview done by North Korea for now." Park claimed he had seen a vision from God of North Korea's liberation and redemption, according to colleagues interviewed after his arrest. They said he had crossed the border shouting, "I came here to proclaim God's love".

The US citizen of Korean ancestry carried a letter calling on North Korean leader Kim Jong-Il to release political prisoners, shut concentration camps and take steps to improve rights and conditions, his colleagues said.
Posted by: Fred || 02/06/2010 00:00 || Comments || Link || E-Mail|| [6515 views] Top|| File under: Commies
India-Pakistan
Death sentences of Calcutta US attackers is upheld
A court in India has upheld the death sentences of two men convicted of involvement in a 2002 shooting attack on a US cultural centre in Calcutta. Five policemen died in the attack and nearly 20 others were injured.

Jamiluddin Nasir and Aftab Ansari were arrested in 2002 and charged with waging war against India.

The attack heightened tensions in South Asia, coming just weeks after a bloody raid on parliament in Delhi. Pakistan denied links to either incident.

The incident happened on 22 January 2002 when four men draped in shawls sped up to the American Centre building in Calcutta on two motorcycles. They refused to stop at checkpoints and shot at police guards who returned fire.

Other men accused of carrying out the shooting were never found. But Nasir and Ansari were arrested and sentenced to death in 2005. Five other men were convicted with them for their role in the attack.

"The high court rejected the appeals of Ansari and Nasir and confirmed their death sentences," Asimesh Goswami, chief public prosecutor of the Calcutta High Court, told the AFP news agency.

At the same hearing, the court overturned the death penalties of three other men convicted in the attack, sentencing them to life imprisonment. It also cleared two men facing the same charges, for lack of evidence. India's Supreme Court has stipulated that the death penalty should only be used in the "rarest of rare cases".

Ansari, who was extradited to India from the United Arab Emirates, was accused of masterminding the attack. Indian police say Ansari was part of a large underground network involving international crime syndicates, cross-border Islamic militant groups and al-Qaeda.

No date was announced for when the sentences will be carried out.

This article starring:
Aftab Ansari
Jamiluddin Nasir
Posted by: john frum || 02/06/2010 10:28 || Comments || Link || E-Mail|| [6515 views] Top|| File under: al-Qaeda
JuD vows to take Kashmir by force
ISLAMABAD: A day after Islamabad said it was seeking a clarification from New Delhi on the agenda for the proposed Foreign Secretary-level talks, the Jamat-ud-Dawah, front organisation of the Lashkar-e-Taiba, the group blamed for the Mumbai attacks, held a public meeting here vowing to seize Kashmir by force and threatening "rivers of blood' in India.

In Lahore too, the JuD organised a public rally, led by Hafiz Saeed, alleged by India to have masterminded the Mumbai attacks.

The rally went from the JuD headquarters in Chauburji to the University Grounds, where Mr. Saeed led the participants in Friday prayers.

It proceeded to the famous Masjid-e-Shohada on Mall road, where the second tier leadership of the group made anti-India speeches. However, Mr. Saeed did not speak at the public meeting.

The meetings were held alongside other country-wide events to mark Kashmir Solidarity Day, annually observed in Pakistan on February 5. The JuD rally in the capital was held at Aabpara chowk in the heart of the city, a short walk from the barricaded headquarters of the Inter-Services Intelligence.

The JuD is on the United Nations terror list as a front of the LeT, but Pakistan has not banned the group. This is the first time after the Mumbai attacks that the group has come out openly, dropping last year's cover of "Falah-i-Insaniyat'.

The government, which took some steps against the JuD and placed Hafiz Saeed under house arrest days after the Mumbai attacks, seems to have given it a long rope now.

Friday's meetings in Islamabad and Lahore followed the one on Wednesday in Muzaffarabad, capital of Pakistan Occupied Kashmir.

In the capital, it was not a crowded meeting, the cold and steady drizzle dampening enthusiasm for the event, but the speakers more than made up for this. Banners and posters with the JuD ensignia were found everywhere.

"Whenever our jihad in Kashmir nears success, India becomes ready for talks,' Abdur Rehman Makki, deputy to JuD leader Hafiz Saeed, told his audience, mostly traders from the local market, students from madrasas and JuD activists bussed in from Rawalpindi.

"But what is this dialogue all about? [Former President Pervez]Musharraf tried dialogue for eight years. What did he get? What did Pakistan get? A ban on Lashkar-e-Toiba, while Shiv Sena is allowed to go free,' he said.

India and the U.S. were trying to make the Kashmir cause a part of the "war on terror,' he said, but if India did not pull out its troops from there, "each one of the 17 crore Pakistanis would struggle step-for-step with the Kashmiris in the massacre of Indian soldiers until the last soldier is dead.'

The JuD, he said, "is a reality of Pakistan, and anyone who tries to finish it will not succeed.'

Mr. Makki also railed against the United Nations and the U.S. "Ban us all you like. It is meaningless. It is no more one Hafiz Saeed, every citizen of Pakistan will fight for Kashmir until the last drop of his blood,' he said.

He warned that jihadis were ready to fill the Ravi river with "blood on the water' to avenge what he alleged was India's denial of river waters to Pakistan.

"Kashmir had become a cold issue. But by denying Pakistan water, India has ensured that every farmer in Punjab is lining up with his tractor and plough, ready to overrun India.'

At one time, jihadis were interested only in the liberation of Kashmir, but the water issue had ensured that "Delhi, Pune and Kanpur' were all fair targets, he said.

A string of other JuD speakers praised jihad, and urged Pakistanis to take to it in "Kashmir, Afghanistan, Iraq and Palestine.' The Pakistan People's Party came in for its share of criticism for straying from Zulfikar Ali Bhutto's promise of a "100-year war' for Kashmir.

The Pakistan Muslim League (N) spokesman Siddique-ul-Farooq, and Sardar Khalid Ibrahim of the "Azad Jammu and Kashmir' Pakistan People's Party also spoke. at the meeting.
Posted by: john frum || 02/06/2010 09:57 || Comments || Link || E-Mail|| [6525 views] Top|| File under:
Taliban blow up girls' school in NW Pakistan
It's who they are. It's what they do.


Taliban militants blew up a girls' school on Saturday in northwest Pakistan, the latest in a wave of attacks by Islamist extremists targeting educational institutions, a minister said.
Posted by: ed || 02/06/2010 09:22 || Comments || Link || E-Mail|| [6505 views] Top|| File under:
Blast wounds two policemen in Quetta
[Dawn] Three, including two policemen, were injured when a blast occurred in Quetta's Sariab police limits on Friday, DIG Operations Quetta Asif Ejaz Sheikh told DawnNews.

Sheikh said a police mobile team signalled a suspicious person to stop in Killi Ibrahimzai. As the policemen tried to search the individual, the blast took place due to the triggering of an explosive device tied to the man's leg.

The man and two police constables received injuries as a result of the blast.

The injured were rushed to the Bolan Medical Complex Hospital for treatment.

Police started an investigation into the incident.
Posted by: Fred || 02/06/2010 00:00 || Comments || Link || E-Mail|| [6504 views] Top|| File under:
Militants attack grid station in Bara Tehsil
[Dawn] Militants have attacked a Grid Station in Bara Tehsil of Khyber Agency. One security official has also been injured in the attack, officials said.
Officials say the grid station is partially damaged and power supply in nearby areas has been suspended, reports DawnNews.

Militants also carried out a missile attack on the main FC camp in the area. In response, security forces conducted a search operation and arrested a prominent militant commander from the Al-Haaj market.

A military operation is underway against militants in the area, curfew has been imposed as security forces pound military hideouts. Security has been beefed up after the grid station attack.
Posted by: Fred || 02/06/2010 00:00 || Comments || Link || E-Mail|| [6482 views] Top|| File under: TTP
New video shows Taliban flogging men in Pakistan
[Dawn] Taliban militants flog two men and a teenage boy in a video that has emerged from Pakistan's tribal belt along the Afghan border, showing the hold of insurgents in at least one area there despite army offensives and intensified US missile strikes in the region.

The video was shot on a mobile phone on Feb. 3 and passed to a local journalist who occasionally provides video to Associated Press Television News. The man who provided the clip said it was taken in the Mamozai area of the Orakzai tribal region, though there was no way of verifying that because travel there is dangerous for outsiders. The tribal elder requested anonymity out of fear for his life.

The Taliban are known to beat people in areas they control if they are suspected of criminal acts, spying or violating the militants' ultra-strict interpretation of Islamic law. People accused of serious crimes are often reportedly killed.

Using a piece of rope or leather, a militant repeatedly strikes a man who wears trousers but no shirt, and who looks to be covered in dirt or soot. The man at times has to be restrained. He falls to the ground repeatedly, but is hauled back up during the beating.

The tribal elder who provided the footage said the man was being punished for allegedly ''working against the Taliban'' by speaking out against the militants. The second victim appears to be a teenage boy, who the tribal elder said was being blamed for not growing a beard. The third victim was said to be punished for not praying.

A crowd of men and boys watched the beatings, mostly in silence.

As the audience rise to leave, a man announces that an ''old man with the white beard'' is to be detained for five days and ''if he improves'' during his detention the militants would take another look at his case. His crime was not announced.

The tribal elder identified the militant doing the beating as Mullah Toofan, believed to be a local Taliban commander.

The Pakistani army has carried out occasional air raids in Orakzai over the last few months, but it has not been the target of a major ground offensive like one under way in South Waziristan tribal region.

The government has little or no presence in Pakistan's tribal belt. Before the Taliban rose to prominence in the region over the past decade, tribal elders dispensed justice.
Posted by: Fred || 02/06/2010 00:00 || Comments || Link || E-Mail|| [6502 views] Top|| File under: TTP
Iraq
Militant video shows abducted American in Iraq
A Shiite militant group in Iraq has posted an Internet video showing an American it says it abducted and who appears to be a contractor reported missing by the U.S. military.

The U.S. Department of Defense said Friday that American contractor Issa T. Salomi, 60, went missing Jan. 23 in Baghdad and that search and recovery efforts were under way, but it released no other details. The U.S. military in Baghdad on Saturday confirmed Salomi is missing but would not provide additional information.

In the video, the man — who did not identify himself — says his abductors from the League of the Righteous (i.e. Iranian proxy) are demanding the release of militants and the prosecution of Blackwater security contractors accused of killing 17 Iraqis in 2007 in Baghdad.
Posted by: ed || 02/06/2010 08:42 || Comments || Link || E-Mail|| [6480 views] Top|| File under:
Mortar attacks kill 41 Shiite pilgrims in Iraq
[Al Arabiya Latest] A mortar bomb attack on the last day of a major mourning ceremony in Iraq killed 41 Shiite pilgrims and wounded more than 144 others on Friday in an atrocity blamed on al-Qaeda and Saddam Hussein loyalists.

The bomb struck pilgrims who were leaving the holy shrine city of Karbala, 110 kilometers (68 miles) south of Baghdad, where more than a million devotees had gathered to mark the festival of Arbaeen.

It was the third major attack this week on worshippers who have for weeks been travelling there on foot for the climax of the event earlier on Friday.

A provincial health ministry official earlier gave the death toll and said 150 others were wounded.

"A mortar round was launched from fields northeast of the city," provincial governor Amalheddin al-Hir told AFP.

"I accuse al-Qaeda who are being supported by the Baath party," he said, referring to Saddam's outlawed political movement.

Arbaeen marks 40 days after the Ashura anniversary commemorating the slaying of Imam Hussein, grandson of Prophet Mohammed (PBUH), in 680 AD.

A series of suicide attacks have seen dozens of pilgrims killed in recent days.

Hir said earlier that 10 million worshippers had visited the Imam Hussein shrine in the past two weeks, walking as a sign of piety, with the ceremonies culminating at midday (0900 GMT) on Friday.

"The visitors included Arabs and about 100,000 foreigners from the Gulf states, Syria, Lebanon, Iran, Tanzania, the United States, Norway and Belgium," Hir said.
Posted by: Fred || 02/06/2010 00:00 || Comments || Link || E-Mail|| [6477 views] Top|| File under: Islamic State of Iraq
Israel-Palestine-Jordan
Hamas: PA security detains 11 supporters
[Ma'an] Hamas accused the Palestinian Authority security forces of detaining 11 of the movement's supporters across the West Bank in a statement issued on Friday.

PA forces detained the Hamas supporters in Nablus, Ramallah, Tulkarem and Qalqiliya, according to the statement.

The statement identified those detained in Qalqiliya as Hamam Ash-Shanty, Saher Aby Asab, Shehab Abu Saleh, Muhammad Hamuda, Maysara Afaneh, Muhammad Swiyani and As'ad Abu Saleh.

In Ramallah, the two detained were identified in the statement as Ahmad Samih Shatat and Muhammad Shreiteh, while Rasem Saleh and Abdul Rahman Odeh were detained in Nablus and Tulkarem, respectively, Hamas said.
Posted by: Fred || 02/06/2010 00:00 || Comments || Link || E-Mail|| [6497 views] Top|| File under: Hamas
Southeast Asia
One terrorist, one Thai soldier dead in separate incidents
A terrorist militant and a soldier were killed Saturday, police said, in two incidents in Thailand's restive south where separatists are waging a six-year insurgency.

They said the terrorist militant was killed during a raid by 35 soldiers on a house in troubled Narathiwat province early Saturday morning. Officials had received a tip-off from villagers and found six terrorists militants at the house. They exchanged fire for 20 minutes before five of the suspects escaped. The sixth man was found shot dead alongside hundreds of rounds of ammunition.

At noon, five suspected terrorists militants, dressed in Muslim women's clothing on a pick-up truck, shot at two soldiers guarding a grocery shop, also in Narathiwat. One of the soldiers was killed and the other wounded.
Posted by: ryuge || 02/06/2010 05:54 || Comments || Link || E-Mail|| [6514 views] Top|| File under:
Syria-Lebanon-Iran
UK firm pleads guilty to exporting Boeing to Iran
[Iran Press TV Latest] Balli Aviation Ltd., a UK based company, pleaded guilty to criminal charges involving the illegal export of commercial Boeing 747 aircraft from the US to Iran.

The plea agreement requires a civil penalty of $15 million, of which $2 million will be suspended as long as no additional export control violations are reported. Additionally, Balli is denied export privileges for five years.

"These charges reflect the commitment of the United States to vigorously enforce our laws against corporations that illegally seek to acquire US aircraft from the US on behalf of Iranian customers," said acting US Attorney for the District of Columbia, Channing Phillips.

Balli Aviation Ltd, through its subsidiaries, bought three Boeing 747 aircraft in 2007. The aircraft were used for regular commercial flights in and out of Tehran, according to court papers filed in December.

The company was accused of violating U.S. sanctions against Iran without first obtaining the required export license or authorization from the US government, the papers said.

Iran has been under US sanctions in the aftermath of the victory of the Islamic Revolution some three decades ago, which overthrew an American-allied monarch.

The bans have barred Iran from acquiring new airplanes, as the country struggles to keep its aging fleet in air.
Posted by: Fred || 02/06/2010 00:00 || Comments || Link || E-Mail|| [6526 views] Top|| File under: Govt of Iran
Who's in the News
48
[untagged]
4
Taliban
3
Hamas
3
TTP
2
Pirates
1
Hizb-ut-Tahrir
1
Govt of Syria
1
Commies
1
Hezbollah
1
Jamaat-ul-Mujahideen Bangladesh
1
Chechen Republic of Ichkeria
1
al-Qaeda
1
Govt of Iran
1
Islamic State of Iraq
1
al-Qaeda in North Africa
Bookmark
E-Mail Me
The Classics
The O Club
Rantburg Store
The Bloids
The Never-ending Story
Thugburg
Gulf War I
The Way We Were
Bio
Merry-Go-Blog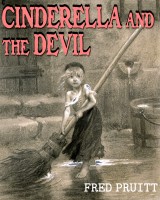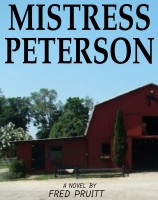 On Sale now!


A multi-volume chronology and reference guide set detailing three years of the Mexican Drug War between 2010 and 2012.

Rantburg.com and borderlandbeat.com correspondent and author Chris Covert presents his first non-fiction work detailing the drug and gang related violence in Mexico.

Chris gives us Mexican press dispatches of drug and gang war violence over three years, presented in a multi volume set intended to chronicle the death, violence and mayhem which has dominated Mexico for six years.
Click here for more information


Meet the Mods
In no particular order...


Steve White
Seafarious
Pappy
lotp
Scooter McGruder
john frum
tu3031
badanov
sherry
ryuge
GolfBravoUSMC
Bright Pebbles
trailing wife
Gloria
Fred
Besoeker
Glenmore
Frank G
3dc
Skidmark
Alaska Paul



Better than the average link...



Rantburg was assembled from recycled algorithms in the United States of America. No trees were destroyed in the production of this weblog. We did hurt some, though. Sorry.
3.215.79.68

Help keep the Burg running! Paypal: