Arabia
Saudi Arabia: More than 40 Al-Qaeda suspects 'in Iran'
(AKI) - Forty-one suspected Al-Qaeda members wanted by Saudi authorities are currently in Iran, according to a report in pan-Arab daily Al-Sharq-al-Awsat. Quoting Saudi police investigations, the report says the suspects make up nearly half the 85 alleged terrorists wanted by authorities.

Saudi police believe they either choose to live in Iran or travel there on their way to Afghanistan or Pakistan. Authorities fear the suspects are plotting attacks on Saudi Arabia and Jordan from Iran. Some of the suspects may also move to Yemen, another Al-Qaeda stronghold in the region.

The Saudi interior ministry on Tuesday released a list of 85 wanted terrorism suspects, all but two of them Saudis. One of the men on the list, Abdullah al-Qarawi, is a Saudi who has been operating from Iran for three years, the ministry claimed. Al-Qarawi, 35, is believed to have been behind some recent terror attacks in Saudi Arabia, said a Saudi security official, who spoke on condition of anonymity. Al-Qarawi leads Al-Qaeda's operations in the Persian Gulf and Iran and recruits jihadist fighters for Afghanistan, the official said. It is believed al-Qawari has more than 100 Saudis working for him in Iran, where they move about freely, the official added.

His current battle name is Najim, he has learnt to use sophisticated weapons, allegedly provides jihadists with cash and false IDs and has created a base in Iran that supports Al-Qaeda cells in Iraq and Lebanon. Al-Qarawi has allegedly been in Iran since 2006 and is reported to have helped several Saudi Al-Qaeda fugitives flee to Iraq and Lebanon where they have trained to carry out attacks.

Iran has consistently denied accusations by Saudi Arabia and the United States that it is harbouring Al-Qaeda members. The Saudi interior ministry's most-wanted Al-Qaeda suspects are currently located in countries including Yemen, Iran, Pakistan and Saudi Arabia, said Saudi daily Okaz on Wednesday.

Nasir al-Wuhayshi, the leader of the Yemeni branch of Al-Qaeda, is on the wanted list. His branch recently announced that it was merging with the Saudi branch to form a new cell.

Okaz quoted unnamed sources saying 11 former detainees from the US military prison in Guantanamo Bay, Cuba who returned to home to Saudi Arabia in 2006 subsequently entered Yemen and joined local Al-Qaeda cells there. Over the past year or so, the Yemeni group appears to have expanded and brought in a number of Saudis, experts say.

This article starring:
ABDULLAH AL QARAWI
al-Qaeda in the Arabian Peninsula
NAJIM
al-Qaeda in the Arabian Peninsula
NASIR AL WUHAISHI
al-Qaeda in Yemen
Posted by: Fred || 02/06/2009 00:00 || Comments || Link || E-Mail|| [6506 views] Top|| File under: al-Qaeda in Arabia
Caucasus/Russia/Central Asia
Four militants killed in Russia's North Caucasus
(RIA Novosti) - Four militants were killed on Thursday in a special operation in the southern Russian republic of Daghestan, the Federal Security Service (FSB) said. "According to a recent update, four militants have been killed," the source said. "The last member of the criminal group was found injured in a shed near the house where the other militants were hiding. He died on the way to hospital."

The operation was completed by 18:00 Moscow time (15:00 GMT).

"No civilian casualties have been reported. Two Interior Ministry officers were slightly injured," the FSB said in a statement.

The antiterrorism operation was conducted in Leninkent, some 10 kilometers (6 miles) from the republic's capital of Makhachkala, in an effort to trace gunmen believed to be involved in terrorist attacks and attempts to kill Russian security officers.

Interior Ministry and FSB forces converged on the village around 6 a.m. (03:00 GMT) and by about 8:30 a.m. they had surrounded two private houses near a school. A militant threw a grenade, injuring one police officer, before being shot dead. Two other members of the group later opened gunfire, injuring another officer, and were killed when police returned fire.

Police later said they had identified all of the militants. One of the dead was Omar Sheikhulayev, known as the "Emir of Daghestan." Sheikhulayev, who was on an international wanted list, is believed to have been among terrorists who seized a school in the North Caucasus town of Beslan in 2004. The attack led to the deaths of 331 people, including 186 children.

The other three members of the group were also on the federal wanted list for attacks on police in Makhachkala.

"Sheikhulayev and his group are responsible for a number of serious crimes - in the past three months alone the group has killed five Interior Ministry officers, including the deputy head of the North Caucasus Military District, Maj. Gen [Valery] Lipinsky ", FSB said. Lipinsky was fatally injured in an attack on his car in Makhachkala in late December.

This article starring:
Omar Sheikhulayev
Posted by: Fred || 02/06/2009 00:00 || Comments || Link || E-Mail|| [6513 views] Top|| File under: Chechen Republic of Ichkeria
Europe
Officer injured in Izmir bomb blast
A member of the Turkish police bomb squad has sustained serious injuries when the bomb he was attempting to defuse exploded in Izmir.

Police sources said that the officer was opening a suspicious package left outside a police station in the town of Aliaga near Izmir when it exploded. The officer, who is in critical condition, was rushed to a local hospital and is now on life support.

No group has so far claimed responsibility for the attack and police have launched an investigation into the incident. Kurdish rebels, leftist militants as well as radicals have carried out bomb attacks in Turkey in the past.
Posted by: Fred || 02/06/2009 00:00 || Comments || Link || E-Mail|| [6508 views] Top|| File under:
India-Pakistan
52 militants killed in northwestern Pakistan
Spin the wheel, Mahmoud.
ticktictickticktickticktick..ticktick...tick...tick...
52, boss.
ISLAMABAD (AP) — Government helicopter gunships killed 52 Islamist militants Friday in two attacks in northwestern Pakistan, a lawless region where al-Qaida and Taliban militants increasingly hold sway, a government official said. The attacks took place close to the Khyber region, said Fazal Mahmood, the No. 2 government representative in the area. They destroyed five militant hide-outs, a large ammunition depot and eight vehicles, he said.


I hope they were the "non civilian killing" helicopter gunships...


It was not possible to independently verify his account because the region is very dangerous to visit.
The Tourist Board won't be happy to see that...
Meanwhile, suspected militants shot and killed two alleged U.S. spies in Miran Shah, the main town in the North Waziristan tribal region near Afghanistan, said Tahir Khan, a tribal police official. Khan said the bodies were spotted early Friday. Both men were identified as Pakistanis, with notes pinned to their bodies that warned others to learn a lesson from their fate, he said. Insurgents have killed nearly two dozen suspected U.S. spies in recent months.


So...ya think that's all of them, boys?
Posted by: tu3031 || 02/06/2009 15:10 || Comments || Link || E-Mail|| [6546 views] Top|| File under:
Islamabad High Court frees AQ Khan
Islamabad High Court on Friday declared disgraced nuclear scientist Abdul Qadeer Khan a free citizen and abolished his house arrest. Chief Justice of the high court Sardar Muhammad Aslam while announcing a verdict on several petitions filed against house arrest of Dr AQ Khan declared him a free citizen and said that he is free to move across the country, Pakistan's The News said.

Khan, lionised by many Pakistanis as the father of the country's atomic bomb, was pardoned but placed under house arrest in 2004 by the then president, Pervez Musharraf, soon after he made a televised confession to selling nuclear secrets to Iran, North Korea and Libya. "The high court has declared him a free citizen," one of Khan's lawyers, Iqbal Jaffry, told a television station, after a decision by the court on a challenge to restrictions on Khan.

"He will have all rights available to people under the constitution and the Quran," he said. According to a reuters report, Khan's house arrest had been relaxed over the past year and he had been allowed to meet friends. He gave a series of interviews to media after a new government came to power last March.

The 72-year-old scientist, who has been treated for prostate cancer, irked the army by making comments about the smuggling of nuclear equipment that appeared to implicate the military and former army chief and president Pervez Musharraf.
A court upheld his detention last July and barred him from talking to the media about nuclear proliferation while he was under house arrest. Last year, a UN nuclear watchdog said Khan's network smuggled nuclear weaponisation blueprints to Iran, Libya and North Korea and was active in 12 countries.

Last month, the department said it had imposed sanctions on 13 individuals and three private companies because of their involvement in Khan's network. Pakistan regards the Khan nuclear proliferation case as closed, but US and international nuclear experts investigating proliferation still want to question Khan. Due to security reasons, Khan will have to inform government about his movement in advance.

The verdict has directed the government to provide security to him on immediate basis. VVIP security would be given to him. Khan will be free to express his views, talk to media and carry out research and get treatment of doctor of his own choice.
Posted by: john frum || 02/06/2009 05:36 || Comments || Link || E-Mail|| [6667 views] Top|| File under:
Pak: Bangla turban 'link' to Mumbai attacks
(AKI/DAWN) - Pakistani investigators probing the Mumbai terror attacks are investigating a link to the banned Bangladeshi militant group, Harkat-ul-Jihad-al Islami Bangladesh (HuJI-B), and its possible involvement in training terrorists and planning the three-day assault.

Pakistan's Federal Investigation Agency is expected to present a report soon and share its findings with India.

The report is likely to indicate that the Mumbai attack was conducted by an 'international network of Muslim fundamentalists' that spread from South Asia and to the Middle East and build the case for greater regional anti-terror cooperation.

Harkat-ul-Jihad-al-Islami, which translates as The Islamic Struggle Movement, is a Sunni Islamic fundamentalist paramilitary organisation active in Pakistan, Bangladesh and India. It was banned in Bangladesh in 2005.

Although the contents of the intelligence report are being kept a tightly-guarded secret by Pakistan's interior ministry, sources have told Pakistani daily Dawn it will reveal the Mumbai incident is not strictly an issue for Pakistan and India.

Pakistan's High Commissioner to the United Kingdom Wajid Shamsul Hassan indicated in a recent interview that investigations had revealed the terrorist attack was not planned in Pakistan.

"Pakistani territory was not used so far as the investigators have made their conclusions," Hassan said in the interview. "It could have been some other place," he added.

He did not identify the "other place" to which he referred. However, his remarks were dismissed by both prime Minister Yousaf Raza Gillani and foreign minister Shah Mehmood Qureshi as "hasty".

The investigators were intensely probing, the sources said, if at least one of the Mumbai attackers was of Bangladeshi origin.

A senior western diplomat confirmed the investigation and told Dawn that there was a strong possibility that one of the attackers was a Bangladeshi national.

The Mumbai attacks targeted two luxury hotels and other city landmarks in November last year.

A total 173 people died and hundreds of others were injured. One of the ten gunman survived the attacks and Islamabad later admitted he was a Pakistani citizen.

In January Pakistan bowed to international pressure and arrested 124 militants suspected of involvement in the deadly terrorist attacks.

The government said it had closed five training camps and 20 offices belonging to banned charity Jamaat-ud-Dawa and the outlawed Kashmiri separatist group, Lashkar-e-Toiba.


Posted by: Fred || 02/06/2009 00:00 || Comments || Link || E-Mail|| [6517 views] Top|| File under: Lashkar e-Taiba
Suicide attack at Mingora police station, dozen injured
At least 12 policemen were injured when a suicide bomber rammed his explosive-laden vehicle into a police station in Mangora on Thursday. Out of 12 injured, six are said to be in critical condition, sources said. According to sources, three rockets were also fired at the police station. On the other hand, the administration of Saidu Sharif Hospital has refused to send the ambulance to the blast place.
Posted by: Fred || 02/06/2009 00:00 || Comments || Link || E-Mail|| [6514 views] Top|| File under: TTP
Iraq
Sadrists say loyalist killed, 20 arrested in Diwaniya
Aswat al-Iraq: Joint forces killed a member of the Sadrist bloc, or Iraqis loyal to Shiite leader Muqtada al-Sadr, and arrested 20 others in a raid on different areas of Diwaniya on Thursday, an official from Sadr's office in the province said. "A joint force from the Iraqi army and police and the U.S. forces raided houses in different areas of Diwaniya, killing a Sadr loyalist and arresting 20 others," Nidal al-No'mani told Aswat al-Iraq news agency.

"The campaign came on a background of initial vote counting for the provincial council elections, which showed that we have garnered a large number of votes in Diwaniya," No'mani said. He urged the Iraqi prime minister and the local administration to investigate the arrest campaigns targeting the Sadrists.

Meanwhile, a U.S. source from the ECHO camp in Diwaniya told Aswat al-Iraq over the phone that that a raid by joint Iraqi army and police and U.S. forces resulted in the killing of a "terrorist" who declined to surrender despite warning shots. "The raiding force was planning to arrest him," the source said, adding "the killed man was carrying out armed operations against U.S. forces and is wanted on charges of murdering civilians in the province".
Posted by: Fred || 02/06/2009 00:00 || Comments || Link || E-Mail|| [6526 views] Top|| File under: Mahdi Army
Boomerette kills 15, maims 13 in Khanaqin
Aswat al-Iraq: Casualties from Thursday's earlier attack by a female suicide bomber inside a restaurant in Khanaqin district rose to 15 death and 13 others wounded, a security source said. "A female suicide bomber blew herself up inside the Dilshad restaurant in Khanaqin district, (155 km) northeast of Baaquba, leaving 15 people killed and 13 others injured," the source told Aswat al-Iraq news agency. "The explosion caused damage to 10 stores and seven vehicles near the scene," the source noted. A security source had told Aswat al-Iraq that a suicide bomber detonated his explosive vest inside a restaurant in central Khanaqin, killing 12 and wounding 11 others.
Posted by: Fred || 02/06/2009 00:00 || Comments || Link || E-Mail|| [6621 views] Top|| File under: Islamic State of Iraq
Civilian killed, 2 wounded in fresh Diyala blast
Aswat al-Iraq: A civilian man was killed and two others injured when an improvised explosive device went off south of the district of Mandili, Diala province, on Thursday, a security source said. "An IED went off near a civilian vehicle in Ballour area, (10 km south of Mandili) killing a man and wounding two others," the source told Aswat al-Iraq news agency.
Posted by: Fred || 02/06/2009 00:00 || Comments || Link || E-Mail|| [6528 views] Top|| File under: Iraqi Insurgency
Israel-Palestine-Jordan
'Cast Lead' Rioters Nabbed for 2000 Bombing
(IsraelNN.com) Brothers Yusef and Basel Abu-Tiya of the Mei Shiloach (Silwan) neighborhood of Jerusalem were arrested last month for taking part in violent anti-Israel riots during the Cast Lead operation in Gaza. On Thursday they were indicted by the Jerusalem District Court for a 2000 terrorist bombing.

The brothers, now 30 and 32, confessed to the 2000 bombing during their interrogation regarding the 2009 riot.

The bombing took place at the entrance to a Muslim cemetery in Jerusalem and wounded three soldiers. The two alleged terrorists are accused of assembling the bomb and planting it near the cemetery, then setting a timer so the device would detonate as Israeli troops patrolled the area.

The two allegedly packed the bomb with the metal tips of nails and pesticide in order to increase the chance of causing death or serious injury.

The bomb exploded as a Border Police patrol passed by. The officers were wounded by the blast, and one required surgery.

Yusef and Basel have been charged with attempted murder, and Yusef has been charged with illegally obtaining and then selling a weapon as well.


Posted by: Fred || 02/06/2009 00:00 || Comments || Link || E-Mail|| [6515 views] Top|| File under: Hamas
Terror Victim, Shot in Head, Thanks G-d for Recovery
(IsraelNN.com) Moshe Avitan of Shvut Rachel in Samaria was very critically wounded by a terrorist bullet in his head 17 days ago -- and has returned to his daily Talmud class.

Moshe, father of five, spoke with Arutz-7's Uzi Baruch on Thursday and recounted what happened:

"We -- my wife and I -- drove out of Shvut Rachel southward towards Kokhav HaShachar. At one point, a car came close to us and passed us; he had no lights on, because we didn't see a thing. They opened fire at us, and the first shot hit me in the head.

"I immediately became blinded - but miraculously, I was able to stop the car on the side of the road, without overturning; my wife even thought I was able to see... My wife was afraid that the terrorists would come back and 'confirm the kill,' so she said we should run away; but I explained that I was in no condition to do that...

"So she got out to take over the driving, and I pushed myself over to the passenger seat. Then another miracle happened, because usually there is no reception in those areas, but she was able to call for help, and ask the emergency medical crew to meet us at Kokhav HaShachar...

Said Goodbye to Wife
"I realized how much blood there was, and I began to realize the situation -- so I said parting words to my wife, and I said Shma Yisrael [the prayer proclaiming the oneness of the G-d of Israel], and -- well, I prayed to G-d that if there is to be a miracle, then He should perform it. My wife drove, pressing on my wound and keeping contact with me, as they had told her over the phone to do, and we got to Kokhav. I was losing consciousness, then I remember the medics started treating me, and the next thing I knew I woke up in the hospital."

An incredulous Uzi Baruch asked, "What were you thinking at that moment when you seemed to think that you would not make it?"

All is Up to G-d
Avitan: "It's like, you realize that you have maybe another minute or two, and my wife is saying, 'Hold on, we have five daughters,' and the like, but really you understand that that's it, you're leaving this world. I really realized that everything is up to G-d; exactly that. You know that you are totally helpless and that you can do nothing at all. So I told Him, 'Do what You think.'"

Posted by: Fred || 02/06/2009 00:00 || Comments || Link || E-Mail|| [6504 views] Top|| File under:
Israeli navy escorts Lebanese ship from Gaza waters
A Lebanese ship bound for the Gaza Strip was boarded by the Israeli navy and was being escorted to the Mediterranean port of Ashdod, Israeli Defence Minister Ehud Barak said on Thursday.

"The navy boarded the vessel, stopped it and it is now bringing it to Ashdod," Barak said in broadcast remarks.

Doha-based Al-Jazeera television said earlier one of its correspondents was aboard the vessel carrying humanitarian aid to Gaza and quoted him as saying Israeli sailors had boarded it.

"They (the Israeli navy) are opening fire towards the vessel ... there are Israeli soldiers who have actually boarded the vessel," said correspondent Salam Khoder.

"Three of them are pointing their weapons at us ... They are beating those on the vessel, they are beating and kicking us," Khoder said in a frantic voice before the line dropped.

It did not say how many people were on board the boat but reported that it was carrying humanitarian aid from mainly Lebanese and Arab charities, destined for those made homeless by Israel's offensive.

The shipment was organised by the Palestinian National Committee Against the Siege in cooperation with the US-based Free Gaza Movement.

Two gunboats were visible about a mile (two kms) offshore from Gaza city, escorting the ship northwards.

It appeared to be the first attempt to reach Gaza by a foreign vessel since the 22-day war with Israel ended on Jan. 18 when Israel and Hamas declared separate ceasefires.
Posted by: Fred || 02/06/2009 00:00 || Comments || Link || E-Mail|| [6566 views] Top|| File under: Hamas
Southeast Asia
2 rebels killed in Philippines
TWO communist guerrillas have been killed in a firefight with Philippine government forces in the Bicol region southeast of Manila, the military said on Thursday.

An army patrol clashed with around 10 gunmen from the New People's Army near Tabaco city on Wednesday, a military report said.
Posted by: Fred || 02/06/2009 00:00 || Comments || Link || E-Mail|| [6512 views] Top|| File under:
Sri Lanka
Sri Lanka offers Tigers amnesty on condition of surrender
The Sri Lankan government today offered an amnesty to Tamil Tiger rebels who surrender, but rejected international appeals for ceasefire talks and vowed to crush those who fight on. Prime Minister Ratnasiri Wickremanayake told parliament that some rebels were ready to lay down their arms as they face imminent defeat in their decades-long battle for an independent ethnic Tamil homeland. "It is a wise decision and we are ready to welcome them," Wickremanayake said.

The government, however, at the same time rejected international calls for negotiations to end the fighting, which has triggered global concern for the tens of thousands of civilians caught up in war.

The United States, European Union, Japan and Norway asked the rebels to lay down their arms and take part in a political dialogue to end Sri Lanka's vicious unrest which has claimed an estimated 70,000 lives since 1972. But Sri Lankan Defence Secretary Gotabhaya Rajapakse told the Island newspaper that "Nothing could be as ridiculous as this."

"Nothing short of unconditional surrender of arms and cadres could bring an end to the offensive," he said.

According to the newspaper, Rajapakse believes Tiger leaders must be "tried and hanged" but low level rebel cadres could be "rehabilitated".
Posted by: Fred || 02/06/2009 00:00 || Comments || Link || E-Mail|| [6512 views] Top|| File under:
Sri Lanka: Patients forced to flee hospital in war zone, says Red Cross
(AKI) - Puthukkudiyiruppu Hospital in Sri Lanka's conflict-wracked Vanni region, has been shelled repeatedly in the last 24 hours, forcing hundreds of patients and staff to flee towards the north-eastern coast, the Red Cross said on Wednesday. Sri Lankan security forces are engaged in fierce conflict there with Tamil Tiger militants who are fighting for a separate homeland.

"We are shocked that a medical facility has again sustained direct hits. We have grave concerns for the well-being and safety of those who fled," said Paul Castella, head of the Red Cross delegation in the Sri Lankan capital, Colombo.

"We call upon both parties to meet their obligation under international humanitarian law to spare and protect at all times the sick and wounded as well as medical facilities and their personnel."

Over 300 patients and hospital staff fled Puthukkudiyiruppu Hospital and made their way to a community centre in Puttumatalan, in north-eastern Vanni, accompanied by 18 Red Cross staff.

The area lacks clean drinking water, which puts the displaced patients and medical staff at even greater risk.

The Red Cross has repeatedly asked both parties to grant safe passage so that patients and medical staff can be evacuated.

"Both sides have been reminded several times of their obligation to spare wounded and sick people, and medical facilities and their personnel," said Castella. "But this needs to be put into practice in the field."

The United Nations, the Red Cross and other local aid organisations have expressed concern that up to 250,000 civilians are trapped in the north-east of the country as the military offensive against Tamil Tiger (LTTE) rebels intensifies.
Posted by: Fred || 02/06/2009 00:00 || Comments || Link || E-Mail|| [6505 views] Top|| File under:
Who's in the News
72
[untagged]
4
Hamas
1
al-Qaeda in Arabia
1
Chechen Republic of Ichkeria
1
Govt of Iran
1
Govt of Pakistan
1
Govt of Sudan
1
Iraqi Insurgency
1
Islamic State of Iraq
1
Lashkar e-Taiba
1
Mahdi Army
1
TTP
1
al-Qaeda
Bookmark
E-Mail Me
The Classics
The O Club
Rantburg Store
The Bloids
The Never-ending Story
Thugburg
Gulf War I
The Way We Were
Bio
Merry-Go-Blog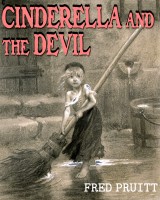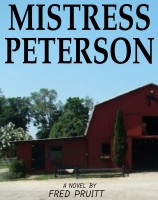 On Sale now!


A multi-volume chronology and reference guide set detailing three years of the Mexican Drug War between 2010 and 2012.

Rantburg.com and borderlandbeat.com correspondent and author Chris Covert presents his first non-fiction work detailing the drug and gang related violence in Mexico.

Chris gives us Mexican press dispatches of drug and gang war violence over three years, presented in a multi volume set intended to chronicle the death, violence and mayhem which has dominated Mexico for six years.
Click here for more information


Meet the Mods
In no particular order...


Steve White
Seafarious
Pappy
lotp
Scooter McGruder
john frum
tu3031
badanov
sherry
ryuge
GolfBravoUSMC
Bright Pebbles
trailing wife
Gloria
Fred
Besoeker
Glenmore
Frank G
3dc
Skidmark
Alaska Paul



Better than the average link...



Rantburg was assembled from recycled algorithms in the United States of America. No trees were destroyed in the production of this weblog. We did hurt some, though. Sorry.
3.235.173.74

Help keep the Burg running! Paypal: