Afghanistan
Afghan Forces Arrest Suicide-Bomb Cell
Afghan security forces have arrested a group of Taliban militants they say were behind a series of suicide-bomb strikes in the capital, Kabul, including one outside the German Embassy, an intelligence official has said.

The group of 17 men, led by a 23-year-old Pakistani national, had direct links with six suicide attacks in the past two years in various parts of the city, said Said Ansari, a spokesman for the National Security Department.

The arrests were made in several parts of the capital last month, days after a suicide car-bomb attack outside the German Embassy that killed four Afghan civilians and one U.S. soldier, Ansari told a news conference.



All the suicide bombers in the six attacks were Pakistani nationals and had received training in the country's lawless tribal area.

"The responsibles for national security...managed to identify and arrest one of the very dangerous terrorist networks in Kabul after the suicide attack close to the German Embassy," he said.

The group of arrested men had facilitated the attacks, which were organized by a Pakistani militant group and the network of Sirajuddin Haqqani, a senior Taliban commander based in Pakistan's border tribal region, Ansari said.

According to the arrested men, all the suicide bombers in the six attacks were Pakistani nationals and had received training in the country's lawless tribal area, Ansari said. Twenty Afghans were killed and more than 120 wounded in the attacks.

Asked if Pakistan's ISI intelligence service had any links with the attacks, he replied: "Who arms Haqqani and organizes [him] and where has he established his bases?"
Posted by: Fred || 02/04/2009 00:00 || Comments || Link || E-Mail|| [6472 views] Top|| File under: Taliban
Africa Horn
Pirates receive $3.2M for Israeli ship
The Israeli-owner of a Ukrainian-flagged arms-loaded ship held by Somali pirates pays 3.2 million dollars in return for the vessel's release.

The MV Faina and its crew-- 17 Ukrainians, three Russians and one Latvian national-were captured on September 25 in the notorious Somali waters. The vessel was carrying with a cargo of 33 Soviet-type battle tanks, rocket launchers and ammunition, allegedly expected to reach rebels in the Sudanese violent Darfur region.

On Tuesday, a plane from South Africa carrying $ 3.2 million dropped the demanded ransom onto the Faina upon an agreement between the pirates and the ship's owner, Press TV correspondent reported. The pirates said they will release the ship in a few hours, as soon as they count the sum and confirm there are no warships to hunt them.

The news comes after the Israeli owner of the vessel had earlier refused to hold talks with the bandits, who had repeatedly threatened the lives of the crew members unless they were paid a multi-million ransom.

The capture of the arms-laden ship four months ago triggered a controversy over the cargo's final destination.

The pirates' spokesman Sugule Ali said in October that the ship was originally destined for Sudan using the Kenyan port city of Mombasa as a stopover. Sudan's state media also revealed the Justice and Equality Movement (JEM), Darfur's most powerful rebel group, has received considerably heavy military logistical support from Israel.
Posted by: Fred || 02/04/2009 00:00 || Comments || Link || E-Mail|| [6478 views] Top|| File under: Pirates
Africa North
Bombs target Tizi-Ouzou region; five Algerian soldiers injured
Five soldiers, including two captains, were injured Monday (February 2nd) when a bomb exploded near their army convoy between Aghribs and Iflissen, about 40km north of Tizi-Ouzou, Tout sur l'Algerie reported. Another bomb exploded in the public park of Ain Zaouia, south of Tizi-Ouzou, around 11 pm Monday night. Security officers successfully disabled another bomb around 3 am on Tuesday.

In related news, Algerian security services dismantled a terrorist support network in Boumerdes province on Monday and arrested 12 people between the ages of 23 and 35, El Watan reported. The suspects are from Dellys, Baghlia, Thénia and Zemmouri. The arrests come just a few days after the surrender of Ali Ben Touati, the leader of Al Ansar terrorist brigade, who is also from Dellys.


Posted by: Fred || 02/04/2009 00:00 || Comments || Link || E-Mail|| [6466 views] Top|| File under: al-Qaeda in North Africa
Bangladesh
Outlaw killed in 'shootout'
An outlaw was killed in a 'shootout' with law enforcers at Kotchandpur bus stand in Jhenidah yesterday.


Been a while since we had a 'shootout' ...

He was identified as Shamsul alias Ali Robin, 32, a regional leader of Biplobi Communist Party.


Is he a new Biplobi, an old Biplobi, or just a dead Biplobi?

Earlier, the outlaw demanded Tk 5 lakh from a trader and asked him to come at Kotchandpur bus stand with the amount at around 11:00am on Tuesday. Being informed by the trader, plainclothes police personnel took position at the bus stand.

As soon as the trader reached there, Robin came to him to take the money. When the police personnel encircled Robin, he opened fire, prompting the law enforces to retaliate.
Police sources said Robin received bullets during shootout and died on the spot.


"Rosebud!" [rattle] [twitch]

They said Robin was wanted in 12 systems 19 cases including five for murder.


So his mother likely didn't love him ...

Police recovered two shutter guns, two bombs and three bullets from the spot.


See how slow business has been? Two shutter guns, cheez ...
Posted by: Steve White || 02/04/2009 00:00 || Comments || Link || E-Mail|| [6523 views] Top|| File under:
Britain
UK colonel passed Afghan casualty secrets to female friend
A senior British Army officer has been arrested in Afghanistan for allegedly supplying civilian casualty figures to a female human rights campaigner he is said to have befriended. Lieutenant-Colonel Owen McNally, 48, was held on suspicion of breaching the Official Secrets Act. The Ministry of Defence said that the officer was being sent back to the UK for questioning, where his case has been referred to the Metropolitan Police.

According to The Sun newspaper, Lt-Col McNally had access to the figures through his work for Nato's International Security Assistance Force, which is running military operations in Afghanistan. American generals in the Afghan capital Kabul were reported to be furious about the allegations.

The campaign group Human Rights Watch said last year that civilian deaths in Afghanistan from US and Nato air strikes nearly tripled to at least 1,633 between 2006 and 2007. The group said that it used "the most conservative figures available".

The MoD said in a statement: "We can confirm that a British Army officer has been arrested in Afghanistan on suspicion of breaching the Official Secrets Act. He is being returned to the UK for questioning. The investigation has been referred from the MoD to the Metropolitan Police and is now under consideration. No further details will be released at this stage."

Lt-Col McNally joined the Army as a private in 1977 and worked his way up through the ranks before being commissioned in 1995. He is thought to be one of the Army's most senior former non-commissioned officers.
Posted by: || 02/04/2009 12:25 || Comments || Link || E-Mail|| [6514 views] Top|| File under:
Caucasus/Russia/Central Asia
"Militants fail to bomb Azeri pipeline'
The Azeri security service says it has disbanded a group of 'terrorists' who was planning to bomb the Baku-Novorossiysk Pipeline.

In a statement issued on Tuesday, Azerbaijan's Security Ministry said the main objective of the group was to destabilize the country by exploding the pipeline and preventing the export of oil.

The statement identified the leader of the group as Azer Misirkhanev aka Abdullah who is one of Azerbaijan's main Salafi figures.

According to the ministry, Abdullah and 12 other members of the group, based in forests in Russia's Dagestan region, had illegally been crossing the border and smuggling arms and explosives into the Azerbaijan Republic.

Abdullah was sentenced to jail over militant activities in 2001 but he reportedly resumed its activities after being released from prison.

The 830-kilometer Baku-Novorossiysk Pipeline annually transfers almost 5 million tons of crude oil from Azerbaijan to the Black Sea coast in Russia.
Posted by: Fred || 02/04/2009 00:00 || Comments || Link || E-Mail|| [6476 views] Top|| File under:
India-Pakistan
Rocket attack on police checkpoint in Sargodha
Unknown militants fired rocket on Essakhel police checkpoint in Mianwali but no casualty occured, Geo News reported on early Wednesday.

Police sources said, a rocket was fired from an unknown direction onto the backwall of checkpoint, which slightly tampered wall however, no loss of life was reported. Meanwhile, security forces have cordoned off the area.

There were as many as seven policemen deployed on the checkpoint when militants launched rocket offensive while, taking stringent notice of the incident, police have commenced investigation, sources added.
Posted by: Fred || 02/04/2009 00:00 || Comments || Link || E-Mail|| [6474 views] Top|| File under: TTP
Two boys' schools blown up in Bajaur
Unidentified militants blew up two boys' schools in Salarzai Tehsil of the restive Bajaur Agency on Tuesday.

Sources said militants blew up the Government High School, Pusht, and a primary school in the Salarzai area with explosives. No loss of life was reported as both the schools were closed. The militants have so far destroyed 27 schools in the Bajaur Agency.

Meanwhile, security forces targeted the hideouts of militants in the Mamond Tehsil and Nawagai with heavy artillery and mortar guns. Security forces claimed to have dismantled the hideouts of several militants. However, no casualty was reported in the attacks.

In the meantime, Bajaur Agency Political Agent Shafirullah Khan, along with Bajaur Scouts Commandant Colonel Nauman Saeed and Assistant Political Agent Iqbal Khattak, visited the far-flung areas of the Salarzai Tehsil. It was the first visit of the political administration officials since the writ of the government was re-established in the violence-hit areas of the agency.

The officials visited the remote areas of Pusht, Danqul, Ghaghay, Chargu and Nazakai, where the political agent addressed the local people. He said the government had allocated huge funds for the uplift of tribal people to bring the area at par with the developed areas of the country.

Posted by: Fred || 02/04/2009 00:00 || Comments || Link || E-Mail|| [6481 views] Top|| File under: TTP
15 held in connection with UNHCR official's abduction
The police here on Tuesday detained as many as 15 suspects in connection with the kidnapping of the United Nations High Commissioner for Refugees (UNHCR) Balochistan chief.

Police sources told the media that the police, along with other law enforcement agencies, raided some parts of the city and held 15 suspects following the kidnapping of John Peloski on Monday while he was on his way to office. His driver identified as Mohammad Hashim Raza was killed while resisting the kidnapping bid.

"Raids are being conducted across the city and there are positive signs of finding a clue of the culprits", the sources said, adding that it had not been confirmed yet who had committed the crime as no one had claimed the responsibility. The suspects had been detained from Kuchlak, Kharotabad, Chandni Chowk, Ghousabad and others areas.

Besides, the vehicles leaving the provincial capital were being strictly monitored and special police checkposts had been set up on entry and exit points of the city, the sources added.

Posted by: Fred || 02/04/2009 00:00 || Comments || Link || E-Mail|| [6475 views] Top|| File under: TTP
One killed, 25 hurt in DI Khan mosque blast
One worshipper was killed and 25 others were injured when unidentified miscreants hurled a hand-grenade at a mosque in Kumharanwala locality here on Tuesday.

Eyewitnesses said two unidentified persons arrived on a the Madani Masjid when worshippers were offering the Maghrib prayers. One person, Khurram Shehzad, died on the spot while 25 others were injured in the explosion, which created panic in the area.

The injured persons were identified as Abdur Rasheed, Kalimullah, Shahid, Abdul Qayyum, Gul Anwar, Muhammad Iqbal, Muhammad Irfan, Asif, Muhammad Aashiq, Amanullah and Jehanzeb while the identities of 14 others could not be ascertained.

The injured were rushed to the District Headquarters Hospital where six of them were stated to be in critical condition.The police reached the scene soon after the explosion and cordoned off the locality to evacuate the injured to the hospital where an emergency was declared.

"We are investigating and cannot say anything at the moment," a police official said.Several people have been killed in sectarian violence in the city so far, but the official said it was too early to determine whether it was an act of terrorism or sectarianism.

Posted by: Fred || 02/04/2009 00:00 || Comments || Link || E-Mail|| [6473 views] Top|| File under: TTP
Bridge Attack Strands Many, Severs Afghan Supply Route
The bombing of a bridge in Pakistan's tribal region by suspected militants targeting a Western military supply line has left thousands of people and vehicles stranded on both sides of the blast.

Attacks on the route -- which historically links Peshawar with the Afghan capital, Kabul -- have intensified in the past year as militants try to disrupt the Afghan operations of NATO- and U.S.-led forces.

An independent journalist on the scene, Fazlulah Shinwari, told RFE/RL's Radio Free Afghanistan within hours of the attack that thousands of vehicles -- including ambulances -- were unable to pass.

"The bridge was blown up at a certain point that leaves no alternative for vehicles or personnel to be able to cross to the other side," Shinwari said.

"Thousands of people have been waiting on both sides since the bridge was blown up -- not only officials but also ordinary Afghans trying to get to the other side, including children and women, who are rushing to the area," he added.

Officials said after the explosion took out the 30-meter metal bridge in the early morning hours that all traffic along the route was suspended.

A NATO official declined to comment soon after the attack, but it appeared that the incident had left a main supply route to U.S. and other international forces in Afghanistan at least temporarily closed.

Authorities have not offered an estimate of how long it might take to fix the damage and reopen the highway.

The Peshawar-to-Kabul highway -- which winds through dozens of tunnels and across scores of bridges -- has been choked off twice by militants' attacks since September.
Posted by: Fred || 02/04/2009 00:00 || Comments || Link || E-Mail|| [6558 views] Top|| File under: al-Qaeda in Pakistan
15 landmines defused in Mohmand Agency
Fifteen landmines were defused as security forces targeted militantsÂ' positions in Pindyali tehsil of Mohmand Agency on Tuesday. Security forces continued to advance and regained control on Pindyali tehsil while two anti-aircraft guns and a vehicle were also seized during search operation. According to sources, security forces have taken control over area, up to eight kilometers.
"Honey! Have you seen my landmines?"
"The man came by to defuse them, dear!"
"Damn! I was gonna use them tonight!"
"Well, I'm sure they have more down at the mosque!"
Posted by: Fred || 02/04/2009 00:00 || Comments || Link || E-Mail|| [6476 views] Top|| File under: TTP
15 militants killed in Swat offensive
Fifteen more militants were killed by security forces in fresh raids in different parts of Swat on Tuesday. According to sources, security forces and militants continued to clash in different pars of Swat, killing 15 more militants. While curfew is still in force in Matta, Khwazakhela, Kabbal and other areas for the 10th straight day. On the other hand, suspected militants ambushed a police check-post located at Shamozai area in Swat and killed at least five policemen. In another incident, one woman was killed and a minor girl was injured when missile hit their home situated in Shamozai area. Security forces and militants continued to clash in Qambar and Balogram areas in Mangora. Forces bombed the adjoining areas of Matta and Charbagh tehsils.
Posted by: Fred || 02/04/2009 00:00 || Comments || Link || E-Mail|| [6475 views] Top|| File under: TTP
Five policemen killed in Swat ambush
Suspected militants ambushed a police check-post located at Shamozai area in Swat and killed at least five policemen. Meanwhile, curfew is still in force in Matta, Khwazakhela, Kabbal and other areas for 10th straight day. According to sources, five policemen were killed by militants after they captured a police check-post located at Shamozai area, sources said. In another incident, one woman was killed and a minor girl injured when missile hit a home in Shamozai area. Security forces and continued to clash in Qambar and Balogram areas in Mangora. Forces bombed the adjoining areas of Matta and Charbagh tehsils.
Posted by: Fred || 02/04/2009 00:00 || Comments || Link || E-Mail|| [6485 views] Top|| File under: TTP
Iraq
Police arrest 10 wanted men in Basra
Aswat al-Iraq: Police forces on Tuesday arrested ten wanted men and seized an explosive belt and weapons found with them during crackdown operations in separate areas of Basra, the media office of the Basra police said. "Police forces waged security raids in separate areas of Basra, where they arrested ten wanted men," the office told Aswat al-Iraq news agency, noting that the forces found an explosive belt in their possession. "They confessed that they were planning to detonate an exchange office in central Basra to rob it," it added. "Two Kalashnikovs and a hand grenade were found with them," it noted.
Posted by: Fred || 02/04/2009 00:00 || Comments || Link || E-Mail|| [6483 views] Top|| File under: Mahdi Army
Explosives found east of Falluja
Aswat al-Iraq: A security force on Tuesday found a weapons cache during a security raid in the east of Falluja, the chief of the local police said. "A force from the al-Karama police found a weapons depot in al-Shuwertan region in eastern al-Karama in Falluja," Colonel Mahmoud al-Eissawi told Aswat al-Iraq news agency. "The force found five bombs, 200 kg pf chlorine, and 25 km of TNT in the depot," he added.


Posted by: Fred || 02/04/2009 00:00 || Comments || Link || E-Mail|| [6476 views] Top|| File under: Iraqi Insurgency
4 gunmen nabbed in Jalawlaa
Aswat al-Iraq: Police forces on Tuesday arrested four gunmen, believed of having kidnapped two shepherds in south of Jalawlaa, a police source said.

"Emergency police force on Tuesday (Feb. 3) arrested four gunmen in Baniera village, south of Jalawlaa," the source told Aswat al-Iraq news agency.

"The suspected al-Qaeda gunmen believed of having kidnapped two shepherds in the region a few months ago and freed them after receiving a ransom," he explained.

Jalawlaa is one of the disputed areas between the federal and Kurdish governments.
It is located 155 northeast of Baaquba, the capital of Diala, which is 57 km northeast of Baghdad.

Posted by: Fred || 02/04/2009 00:00 || Comments || Link || E-Mail|| [6478 views] Top|| File under: Iraqi Insurgency
3 gunmen detained in Kirkuk
Aswat al-Iraq: Three gunmen were arrested on Tuesday in two separate operations in southern Kirkuk, said the deputy director of the city's Asayesh.

"An Asayesh force on Tuesday arrested two gunmen in al-Askari neighborhood and a third one on the Baghdad road in southern Kirkuk," Colonel Salar Khalid told Aswat al-Iraq news agency, pointing out that one of them is a security guard of Sadrist MP Fawzi Akram Tarzi.

"The detainees were using mortar shells an guns in attacking U.S. forces in the city," he also said, "They guided the forces to a weapons depot on the Baghdad road, which contains a number of mortar shells and guns," he noted.
Posted by: Fred || 02/04/2009 00:00 || Comments || Link || E-Mail|| [6501 views] Top|| File under: Iraqi Insurgency
Iraqi military lifts curfew in Anbar
The Iraqi military on Tuesday lifted a curfew in Anbar a day after tribal shaikhs sent gunmen into the streets to protest what they claimed was vote rigging in last weekend's elections.

Iraqi commander Major General Murdhi Mishhin said a vehicle ban has been lifted and there have been no reports of violence.

Anbar was one of 14 of Iraq's 18 provinces where voters on Saturday chose members of ruling councils.

Posted by: Fred || 02/04/2009 00:00 || Comments || Link || E-Mail|| [6477 views] Top|| File under:
Iraq arrests woman trainer of female bombers
Iraqi police have arrested a woman who has confessed to recruiting more than 80 female suicide bombers and who helped orchestrate dozens of attacks, a senior officer said on Tuesday.

Samira Jassim, 51, admitted that she had mentally prepared the women for martyrdom operations, passed them on to terrorists who provided explosives, and then took the bombers to their targets.

"She confessed to training more than 28 female suicide bombers, all of whom conducted operations in different parts of Iraq," Baghdad security spokesman Major-General Qassim al-Moussawi said.

The woman was a member of the Sunni Arab militant Islamist group Ansar al-Sunna and was captured Jan. 21 at an undisclosed location two weeks ago, Moussawi said.

"Mother of the Believers"
"We arrested Samira Jassim, known as 'Um al-Mumenin', the mother of the believers, who was responsible for recruiting 80 women" suicide bombers, Major General Qassim Atta told reporters in Baghdad.

Moussawi played a video in which Jassim, a middle-aged woman in a traditional black robe, appeared to confess to training a female bomber who attacked a police station in Diyala.

"I was introduced to her, I began talking to her," Jassim could be heard saying in the video, much of which was difficult to hear when played back at the news conference.

"She sent them to the terrorists, in one of the farms where they provided the suicidal women with bombs, then Jassim took the women to the targeted place," Atta said.

Two of the attacks for which Jassim admitted responsibility in the video confession took place in restive Diyala province, in central Iraq, which is considered one of the most dangerous areas of the country.

Al Qaeda and other groups have increasingly sent women and girls on suicide bombing missions because they are less likely to be detected in searches, a tactic that became more common in 2007 and 2008.


Posted by: Fred || 02/04/2009 00:00 || Comments || Link || E-Mail|| [6487 views] Top|| File under: Ansar as-Sunnah
Israel-Palestine-Jordan
ICC to consider war crimes case against Israel
As the International Criminal Court (ICC) launched a "preliminary analysis" on Tuesday to establish whether Israel had committed war crimes in its assault on Gaza, the Jewish state's warplanes bombed a number of tunnels connecting the strip with Egypt after a rocket launched from the enclave struck the Israeli port city of Ashkelon.

Residents of the Gaza border crossing town of Rafah and Hamas officials said Israeli planes were attacking the tunnels, which have been bombed several times since early January.

There was no immediate claim of responsibility for the rocket launched earlier onto Ashkelon, which caused no casualties or damage, but prompted Israel to threaten to use "great force" in retaliation.

ICC mulls war crimes probe
Meanwhile, the ICC prosecutor in The Hague said he would need to determine whether there was such a legal entity as a Palestinian state, a precursor to a possible probe of war crimes in Gaza.

The prosecutor said he had received a request from the Palestinian National Authority to investigate the recent assault, Luis Moreno-Ocampo said: "My work is now to analyze this in accordance with (international) law."

Documents also showed that the Palestinian National Authority has recognized the jurisdiction of the ICC, in a move designed to allow investigations of alleged crimes in the Palestinian territories.

Moreno-Ocampo said his office had received more than 150 other "communications" on Gaza from individuals and non-government bodies, as well as from Israeli authorities.

U.N. High Commissioner for Human Rights Navi Pillay last month called for independent investigations into possible war crimes after Israel's shelling of a U.N. school compound killed 42 people, including women and children, on Jan. 6.

U.N. officials also said war crimes may have been committed after Israeli tank fire killed two boys in another U.N. school.

Once he makes his decision on Palestinian jurisdiction, the prosecutor would next have to determine whether crimes under the court's jurisdiction had been committed in Gaza.

Israel has not signed the Rome Statute, which created the ICC. The ICC can investigate alleged war crimes in the territory of a state party, if the U.N. Security Council refers a situation to the court or if a non-state party voluntarily accepts the jurisdiction of the court.
Posted by: Fred || 02/04/2009 00:00 || Comments || Link || E-Mail|| [6489 views] Top|| File under:
Israelis arrest 12 Palestinians in West Bank
The Israeli Occupation Forces (IOF) have arrested twelve Palestinians from the West Bank cities of Bethlehem, Jenin, al-Khalil, and Nablus.

Israeli forces detained three young men (two 15-year-olds and one 17-year-old) from Beit Fajjar and raided Ad-Duheisha Refugee Camp in southern Bethlehem. They also entered a number of houses and searched them.

In Jenin, the IOF stormed houses of civilians and arrested two men, aged 30 and 21. They also confiscated a computer from one of them and searched a cell phone store nearby.

In addition, Israeli soldiers detained a Palestinian youth in the West Bank city of al-Khalil (Hebron)during clashes following a rally celebrating the victory of Hamas in the Gaza Strip.

Several hundred Hamas supporters held what they called a victory rally in the town of al-Khalil on Friday, throwing stones at Israeli troops, who responded with tear gas. No serious injuries were reported.

Meanwhile, Israeli soldiers detained two young Palestinians from Orta village south of Nablus, a member of the village council told the Maan news agency Tuesday.

Soldiers also demanded that three brothers should "give themselves up" to Israel, according to four young men who were threatened after being accused of hiding the men.

Village Councilman Hani Darwasheh said that Israeli troops overran the village, raiding several homes and detaining a 21-year-old youth.

He added that troops raided another two houses and told the parents of Majed, Mazen and Samer Sharab and Majdy Qawariq to convince their children to "hand themselves over" to Israeli forces.

The father of Qawariq said in a telephone call with Maan that Israeli soldiers demolished a gate leading to his home's entrance and confiscated his other son's mobile phone.

All the raids were conducted in the early hours of Tuesday.
Posted by: Fred || 02/04/2009 00:00 || Comments || Link || E-Mail|| [6466 views] Top|| File under: Hamas
IAF strikes tunnels in southern Gaza
IAF jets attacked targets in Khan Yunis and Rafah on Tuesday afternoon, several hours after a Grad-type rocket landed in Ashkelon, Palestinian sources reported.

Around 6:00 p.m. a car was hit in the Rafah area at the southern Gaza Strip. Earlier a Hamas outpost in the Bani Swaheil area east of Khan Yunis was destroyed. Several smuggling tunnels along the Philadelphi Corridor were also struck.

The IDF said that Tuesday's targets included a total of five smuggling tunnels, a rocket launching site and a Hamas outpost.

Defense Minister Ehud Barak, who was speaking at the Herzliya Conference, told attendees that "the IAF is operating in the Gaza Strip right now."

Posted by: Fred || 02/04/2009 00:00 || Comments || Link || E-Mail|| [6510 views] Top|| File under: Hamas
12 plead innocent to terror charges in Jordan
Twelve suspects have pleaded not guilty to charges of plotting terrorist attacks on a Christian church and a cemetery in Jordan.

The men, all Jordanians of Palestinian origin, are on trial before a military court. If convicted, they could be sentenced to death.

The men were charged with shooting and wounding a group of visiting Lebanese musicians, making and hurling improvised bombs at a cemetery and a church.

Posted by: Fred || 02/04/2009 00:00 || Comments || Link || E-Mail|| [6500 views] Top|| File under:
Southeast Asia
Two injured in convenience store bombing in southern Thailand
Two people were injured in a presumed insurgency-related bombing in the southern border province of Yala early Wednesday morning. Police believed the closed circuit television at an automated teller machine booth opposite the bomb scene may have recorded evidence to help identify the attackers.

Police and a bomb squad from Yala provincial police station inspected the scene a 7-Eleven convenience store on Ruam Mitr Road in the Yala provincial seat. Police said the explosion occurred at 6.40am Wednesday morning and that two people were wounded and sent to a Yala hospital. One victim was a volunteer provincial Ranger while the other was a local resident. The glass wall of the 7-Eleven store was shattered by the explosion, and two pick-up trucks were also damaged.

Police found electronic circuitry and fragments of iron rod scattered around the area which were retained as evidence. It was believed that the device was a three-to-five kilogramme home-made bomb hidden in a tin box and placed in a garbage basket in front of the shop.

Police said the bombing occurred opposite an ATM booth with a closed circuit video camera which they believed had recorded the movement of attackers.
Posted by: ryuge || 02/04/2009 05:43 || Comments || Link || E-Mail|| [6468 views] Top|| File under:
Sri Lanka
52 killed in fresh Lanka fighting
Sri Lanka's army said yesterday it had captured an elaborate underground bunker complex believed to have been the home of the leader of the Tamil Tigers, as well as the rebels' last jungle airstrip.

Soldiers seized the facilities as fighting escalated in the northeast of the island, where government troops are pressing on with an all-out assault on the remaining patch of jungle held by the guerrillas.

The renewed clashes came as the government said the battle against the cornered Tigers was at a "decisive stage" and that it could not guarantee the security of tens of thousands of civilians trapped in rebel-held territory.

The captured two-storey-deep bunker had sound-proof electricity generators, air conditioning and medical supplies, and was hidden in a coconut grove in Mullaittivu district, the defence ministry said.

It described the site as the "main LTTE (Liberation Tigers of Tamil Eelam) hideout" and "a major residential site" of rebel leader Velupillai Prabhakaran.

Pictures released by the defence ministry purported to show that Prabhakaran had left behind a stuffed Tiger, a paintball gun and a bottle of cognac.

At least 20 guerrillas were killed trying to defend the facility and another 32 died in fighting on Monday, the ministry said.

The whereabouts of Prabhakaran, 54, are uncertain, but Sri Lanka's military has said he may have already fled the island by boat.

Also captured was what is believed to be the last of several jungle airstrips used by the Tamil Tigers to launch air strikes across the island, the defence ministry said.

The two-kilometre (1.25-mile) long runway and hangar for light aircraft was seized by troops advancing on the village of Thirivilaru in Mullaittivu. No aircraft were found, but search operations were underway, a military official added.

The Tigers were believed to have five Czech-built Zlin-143 aircraft, smuggled onto the island in pieces and re-assembled. The guerrillas last launched an air attack in early September, when they bombed a military base.
Posted by: Fred || 02/04/2009 00:00 || Comments || Link || E-Mail|| [6466 views] Top|| File under:
Terror Networks
U.S. Officials: Al-Qaida Leadership Cadre 'Decimated'
From the NPR's "Now it can be told" files...


CIA-directed airstrikes against al-Qaida leaders and facilities in Pakistan over the past six to nine months have been so successful, according to senior U.S. officials, that it is now possible to foresee a "complete al-Qaida defeat" in the mountainous region along the border with Afghanistan.

The officials say the terrorist network's leadership cadre has been "decimated," with up to a dozen senior and midlevel operatives killed as a result of the strikes and the remaining leaders reeling from the repeated attacks. "The enemy is really, really struggling," says one senior U.S. counterterrorism official. "These attacks have produced the broadest, deepest and most rapid reduction in al-Qaida senior leadership that we've seen in several years." Another senior U.S. official described "a significant, significant degradation of al-Qaida command and control in recent months."

Continued on Page 49
Posted by: tu3031 || 02/04/2009 10:23 || Comments || Link || E-Mail|| [6494 views] Top|| File under:
Who's in the News
74
[untagged]
10
TTP
7
Hamas
4
Iraqi Insurgency
2
al-Qaeda
1
Global Jihad
1
Govt of Pakistan
1
Ansar as-Sunnah
1
al-Qaeda in Pakistan
1
Jamaat-e-Islami
1
Mahdi Army
1
Palestinian Authority
1
Pirates
1
Taliban
1
al-Qaeda in North Africa
Bookmark
E-Mail Me
The Classics
The O Club
Rantburg Store
The Bloids
The Never-ending Story
Thugburg
Gulf War I
The Way We Were
Bio
Merry-Go-Blog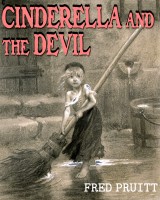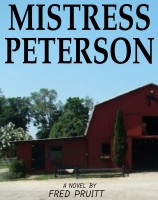 On Sale now!


A multi-volume chronology and reference guide set detailing three years of the Mexican Drug War between 2010 and 2012.

Rantburg.com and borderlandbeat.com correspondent and author Chris Covert presents his first non-fiction work detailing the drug and gang related violence in Mexico.

Chris gives us Mexican press dispatches of drug and gang war violence over three years, presented in a multi volume set intended to chronicle the death, violence and mayhem which has dominated Mexico for six years.
Click here for more information


Meet the Mods
In no particular order...


Steve White
Seafarious
Pappy
lotp
Scooter McGruder
john frum
tu3031
badanov
sherry
ryuge
GolfBravoUSMC
Bright Pebbles
trailing wife
Gloria
Fred
Besoeker
Glenmore
Frank G
3dc
Skidmark
Alaska Paul



Better than the average link...



Rantburg was assembled from recycled algorithms in the United States of America. No trees were destroyed in the production of this weblog. We did hurt some, though. Sorry.
44.200.136.171

Help keep the Burg running! Paypal: