Africa Horn
UNHCR: 258 Somali civilians killed in Jan. clashes
[Iran Press TV Latest] The UN refugees agency says last month's fighting between Somali government troops and fighters has claimed almost 260 civilian lives.

The agency added that January had been deadliest month in Somalia since August 2009.

"Violence in Somalia sharply escalated in January, resulting in hundreds of civilian deaths and widespread destruction," UNHCR spokesman Andrej Mahecic said Tuesday.

Last month's clashes, which broke out over the control of the country's central regions, have also wounded 253 people and displaced over 80,000 Somalis.

Some 18,000 fled their homes in the capital city of Mogadishu, the UNHCR said.

The agency added that Somalis were now suffering the worst humanitarian crisis in 18 years of almost uninterrupted civil strife in the face of insufficient aid hampered by "the deteriorating security conditions."

The year-old government of Somali President Sheikh Sharif Sheikh Ahmed has been battling two militant groups since May.

The two groups have vowed to topple Ahmed, launching relentless attacks aimed at seizing control of the capital and parts of central and southern Somalia.

Posted by: Fred || 02/03/2010 00:00 || Comments || Link || E-Mail|| [10794 views] Top|| File under: al-Shabaab
Africa North
Roadside bomb blast injures 3 Algerian soldiers
[Maghrebia] Three Algerian soldiers, including a senior officer and a municipal guard, were injured on Monday morning (February 1st) by a roadside bomb explosion near Oued Djemaa, Ain Defla province, El Watan reported. The blast that struck their army vehicle was reportedly triggered remotely.
Posted by: Fred || 02/03/2010 00:00 || Comments || Link || E-Mail|| [10795 views] Top|| File under: al-Qaeda in North Africa
Morocco rejects Ansar al-Mahdi terror cell appeal
[Maghrebia] Morocco's Supreme Court rejected the appeal of 46 members of the Ansar al-Mehdi terrorist group, MAP reported on Monday (February 1st). In March, the Salé appeals court increased the prison sentence for group leader Hassan Khattab from 25 to 30 years. Cell members, including security officials, an imam, and two wives of Royal Air Maroc pilots, were convicted in 2008 of funding terrorist operations and planning a terror campaign against the Moroccan regime.
Posted by: Fred || 02/03/2010 00:00 || Comments || Link || E-Mail|| [10793 views] Top|| File under: Global Jihad
Arabia
Saudis raid Yemen despite Houthi pledge for peace
Saudi airstrikes continue to target northern Yemen despite Houthis pledging to meet the key condition of not attacking Saudi Arabia set by the Yemeni government.

Houthi fighters said Tuesday that Saudi warplanes had been bombarding the country's north, including the Al-Saqin district.

According to the fighters, Saudi forces poured rockets and artillery shells on border areas.

The fighters offered an initiative to end a nearly six-month conflict when they announced a "withdrawal from Saudi territory and ending the war," the office of leader Abdul Malik al-Houthi said in a statement.

He called on both Sana'a and Riyadh to end the conflict, which has so far claimed the lives of countless civilians and displaced thousands of others in the beleaguered northern villages.

Al-Houthi offered on Saturday to accept the government's five-point truce terms, if the government halts military attacks on the north.

However, the government rejected the offer, pointing to a sixth condition stipulating a Houthi pledge not to attack Saudi Arabia.

Despite the pledge to meet the sixth condition, Riyadh continues to attack Shia-populated areas in the Yemeni north.

Posted by: Fred || 02/03/2010 00:00 || Comments || Link || E-Mail|| [10794 views] Top|| File under:
Home Front: WoT
Siddiqui Guilty
NEW YORK — A U.S.-trained Pakistani scientist was convicted Wednesday of charges that she tried to kill Americans while detained in Afghanistan in 2008, shouting with a raised arm as jurors left the courtroom: "This is a verdict coming from Israel, not America."

A jury deliberated three days in federal court in Manhattan before finding Aafia Siddiqui guilty in the third week of her attempted murder trial, which she often interrupted with rambling courtroom outbursts.


And she blames...


After declaring the verdict came from Israel, she turned toward spectators in the packed courtroom and said: "Your anger should be directed where it belongs. I can testify to this and I have proof."

Siddiqui, 37, was convicted of attempted murder, though the crime was not found by the jury to be premeditated. She was also convicted of armed assault, using and carrying a firearm, and assault of U.S. officers and employees.
Posted by: tu3031 || 02/03/2010 15:18 || Comments || Link || E-Mail|| [10801 views] Top|| File under:
Airplane bomb suspect said cooperating with U.S.
The Nigerian man accused of trying to blow up a U.S. airliner on Christmas Day has provided "useful, actionable" intelligence to U.S. authorities after the FBI flew his relatives to the United States to urge him to cooperate, U.S. officials said on Tuesday.

The bombing suspect, Umar Farouk Abdulmutallab, 23, started talking again after FBI agents brought family members from Nigeria to help convince him to provide information on how the botched December 25 bomb plot was arranged and whether further attacks were in the works, a senior U.S. official said, speaking on condition of anonymity.
Posted by: ed || 02/03/2010 09:44 || Comments || Link || E-Mail|| [10793 views] Top|| File under:
Appeals court: Sentence terrorist Ressam again
The 9th U.S. Circuit Court of Appeals has ordered that Ahmed Ressam, a convicted terrorist arrested in December 1999 in Port Angeles with a car full of explosives, be sentenced again.

And this time, the court has ordered that U.S. District Judge John Coughenour, who presided over Ressam's trial and his sentencing, not be involved.

In a 2-1 decision, the court's majority said Coughenour's sentence -- 43 years below the low range of the federal sentencing guidelines -- was "both procedurally and substantively unreasonable."

It concluded: "The district judge's previously expressed views appear too entrenched to allow for the appearance of fairness on remand. For these reasons, we direct that the case be reassigned to a different judge for resentencing."

In December 2008, the U.S. Attorney's Office in Seattle appealed the 22-year sentence imposed Ressam. Ressam, an Algerian, had intended to set off the explosives at Los Angeles International Airport. The 9th Circuit had sent the case back to Coughenour for resentencing because of the judge's failure at Ressam's original sentencing in 2005 to clearly enumerate how he had calculated Ressam's sentence under federal guidelines. Coughenour rejected a request from prosecutors at a Dec. 3, 2008 hearing that Ressam be sentenced to life in prison, because he had stopped cooperating with investigators. Instead, he re-imposed the 22-year sentence.

The appeals court ruled Tuesday that Coughenour "committed procedural error in failing to address specific, nonfrivolous arguments raised by the government in imposing a sentence that is well below the advisory sentencing guidelines range." The court ruled that Coughenour failed to keep the sentencing guidelines -- Ressam had faced 65 years to life under them -- in mind. The judge had not detailed why he rejected prosecutors' arguments about Ressam's cooperation.

The majority said Coughenour not only failed "to give 'substantial weight' to the government's evaluation of the extent of the defendant's assistance, it failed to give it any weight. The district court credited only Ressam's assessment of the value of his own cooperation, offering no explanation as to why it was rejecting the government's assessment." The majority also faulted Coughenhour for failing to address prosecutors' arguments that a longer sentence was needed to protect the public.

Ressam, whom the appeals court said "has demonstrated strongly held beliefs about the need to attack American interests in the United States and abroad," would be 53 years old when released under the 22-year sentence.
Posted by: Fred || 02/03/2010 00:00 || Comments || Link || E-Mail|| [10795 views] Top|| File under: al-Qaeda
Bomb in Pakistan kills 3 U.S. soldiers, 3 children
A bomb planted outside a girls' school killed three U.S. soldiers in northwest Pakistan on Wednesday, the army said, in an area that had been largely cleared of Taliban militants.

In scenes that have become familiar in the battle between Taliban militants and the state, a young girl trapped below the stones of a collapsed wall cried out for help.

Three children and a Pakistani paramilitary soldier were also killed and 45 people were wounded in the blast near Swat Valley, where the government mounted a crackdown nearly a year ago it said had cleared out al Qaeda-linked Taliban.

The three U.S. soldiers were part of a small unit that trains Pakistani Frontier Corps responsible for security in northwestern areas near the Afghan border seen as part of a global militant hub.
Posted by: ed || 02/03/2010 08:48 || Comments || Link || E-Mail|| [10800 views] Top|| File under:
Offensive kills up to 80 militants: military
[Dawn] A Pakistani military commander said Tuesday a new air and ground offensive had killed up to 80 militants in the northern extremity of the lawless tribal belt on the Afghan border.

The paramilitary Frontier Corps (FC) stepped up an offensive targeting Taliban havens in Bajaur district after a suicide bombing killed 17 people at a military checkpoint on Saturday.

Bajaur, which is at the northern tip of the semi-autonomous tribal belt, has seen a spike in attacks and Pakistan is under US pressure to do more to eliminate the extremist menace to ease the conflict in Afghanistan.

The raids are concentrated around Mamoond, about 12 kilometres (eight miles) northwest of Khar, a notorious Taliban hideout which Pakistan failed to clear in past offensives against militant havens.

"When we started the operation it was estimated that there were about 1,000 militants present in the area and 80 of them have been killed so far," Colonel Rana Munnawar told reporters at a briefing in the village of Sawai.

There was no independent confirmation of the death toll. Local officials have given a combined toll of 43 militants killed since Saturday, and said two other militants were found hanging from a pole outside Khar.

Four soldiers have been killed, Munnawar said. Militants from nearby districts Swat and Dir, where Pakistan quelled a major Taliban uprising last year have also joined the fight, he added.

Pakistani troops backed by jets, helicopter gunships and commandos swung into action Sunday in Sawai, some 22 kilometres northwest of Khar, where they have come under mortar and rocket fire, Munnawar said.

He claimed the offensive had dislodged a Taliban command and control system, but expected main operations to take another 15 days.

The colonel said troops had also captured the strategic height of Khaza, where the militants had attacked from bunkers and set up a training centre.

Pakistan first launched operations in the district in August 2008 and has claimed several times to have eliminated the Islamist militant threat.

US officials call Pakistan's tribal belt the most dangerous place on earth and, following the 2001 US-led invasion of Afghanistan, the headquarters of Al-Qaeda, which has links to Taliban and other extremist networks.

Posted by: Fred || 02/03/2010 00:00 || Comments || Link || E-Mail|| [10793 views] Top|| File under: TTP
Bajaur tribesmen kill, hang two militants
[Dawn] Tribesmen shot two militants to death and hung their bodies from an electricity pole in a region bordering Afghanistan where insurgent activity is on the upswing, a government official said.

The incident comes as authorities probe reports that Pakistani Taliban chief Hakimullah Mehsud died in a US missile strike elsewhere in the northwest.

Official Abdul Malik said the bodies were displayed Tuesday in the Inayat Kali area in the Bajaur tribal region.

Bajaur was the focus of a previous military offensive that seemed largely successful in clearing out the Taliban and al-Qaida. But insurgents have recently staged a comeback.

Malik also said security forces had killed eight more militants in overnight raids in the region.


Posted by: Fred || 02/03/2010 00:00 || Comments || Link || E-Mail|| [10795 views] Top|| File under: TTP
US missile strike kills at least 16 militants
[Dawn] At least 16 militants were killed on Tuesday after US drones fired numerous missiles at a village in the tribal region near the Afghan border, security officials said.

The strike, which officials said involved 18 missiles fired from eight unmanned aircraft, is the latest in a series of US attacks on the tribal region.

"Up to eight US drones fired some 18 missiles at multiple militant targets in Dattakhel village," a senior security official said.

"At least 16 militants were killed in the missile strikes," the official said, after earlier putting the death toll at ten.

Local administration and intelligence officials confirmed the deaths after the volley of strikes reportedly struck militant hideouts and a training centre in three places in the village.

Residents of Miramshah, the main town of North Waziristan tribal district, said they saw the drones flying overhead and heard the explosions from Dattakhel, 40km west of the town.

The latest drone attack, the 13th this month according to a Reuters tally, was the heaviest ever in terms of the number of missiles fired.

On Jan 14, a US drone targeted Hakimullah Mehsud in South Waziristan. The Taliban later issued an audio tape purportedly from Hakimullah, denying he had been killed.

Pakistan Television reported last week that Hakimullah died of wounds sustained in a similar strike carried out in South Waziristan on Jan 17.

The Taliban have denied the report. The army says it is trying to check it. --Agencies

Our Correspondent adds: According to informed sources, the compounds attacked belonged to Taliban Commander Hafiz Gul Behadur who headed a band of local and foreign militants.

The group of Gul Behadur issued a warning on Sunday that flames of conflict would engulf the whole of North Waziristan if the government launched a military operation or drone attacks continued.


Posted by: Fred || 02/03/2010 00:00 || Comments || Link || E-Mail|| [10793 views] Top|| File under: al-Qaeda in Pakistan
Clashes break out after strike shuts down Kashmir
[Iran Press TV Latest] A number of people have been injured in clashes between demonstrators and Indian security forces in Srinagar and four other major towns of Indian-administered Kashmir.


And noboyd saw this sort of thing coming when India announced they were pulling troops out?


On Tuesday, Muslim majority areas of the Kashmir Valley were completely shut down in response to a call for a general strike by separatist factions of the Hurriyat Conference to protest the killing of a 16-year-old protester on Sunday evening.

Wamiq Farooq died after being hit by a tear gas canister fired by Indian troops during a demonstration on Sunday.

Hundreds of people took to the streets of Kashmir's major towns in demonstrations that accompanied Tuesday's strike.

A police officer, who spoke on condition of anonymity, said 46 protesters and 20 Indian troops were injured in daylong clashes across the region.

Almost all institutions and businesses remained closed, and traffic stayed off the streets in Srinagar and other major towns of the Kashmir Valley, the Press TV correspondent in Srinagar reported.

Separatist leaders say the Indian government should hold the security forces accountable for human rights violations in Kashmir.

Despite the risks, it seems the Kashmiris are determined to continue their "people power" movement.

Posted by: Fred || 02/03/2010 00:00 || Comments || Link || E-Mail|| [10797 views] Top|| File under: Govt of Pakistan
Americans held in Pakistan complain of torture
[Al Arabiya Latest] Five Americans accused of contacting militants over the Internet and planning terrorist attacks told a court on Tuesday they were tortured by the FBI and Pakistani police attempting to frame them.

"They also said they were given electric shocks," their lawyer, Tariq Asad, told reporters.

Asad quoted the detainees as alleging that they were threatened with having their passports destroyed and "being stabbed in the chest" if they reported their alleged mistreatment to the media.

The case of the Americans, in their 20s and from Virginia, has underscored global security dangers posed by the Internet as militants use cyberspace to evade tighter international security measures and wage holy war.

Pakistan is struggling to contain Taliban insurgents who have carried out waves of suicide bombings at crowded markets, police and military facilities and mosques.

Pakistani officials say the men planned to travel to Afghanistan to fight with the Taliban against U.S. troops. The men have denied links to al-Qaeda and said they wanted to go to Afghanistan for charity work.

They face life imprisonment if put on trial and found guilty. A Pakistani court has barred their deportation to the United States.


Posted by: Fred || 02/03/2010 00:00 || Comments || Link || E-Mail|| [10794 views] Top|| File under: Global Jihad
Iraq
Iraqi police: 20 killed in Karbala blast
Religion of Peace evidence #9,573,429.


A bomb planted on a parked motorcycle ripped through a crowd of Shiite pilgrims Wednesday, killing at least 20 people and wounding more than 100 just days after authorities promised tighter security to combat a string of attacks on the huge religious procession, officials said.

The blast on the outskirts of the holy city of Karbala was the second major scene of bloodshed this week as hundreds of thousands of pilgrims make their way to an important annual Shiite religious observance. It raised fears of a spike in attacks by suspected Sunni insurgents when the pilgrimage culminates Friday.
Posted by: ed || 02/03/2010 08:53 || Comments || Link || E-Mail|| [10794 views] Top|| File under:
Iraq city bans beggars to prevent attacks
[Al Arabiya Latest] Iraq's southern oil hub of Basra will ban beggars from streets and other public places to help prevent attacks in the lead up to a parliamentary election in March, a security official said on Tuesday.

Like most of Iraq, security has improved greatly in Basra, which was controlled by Shiite militiamen until U.S. and Iraqi military offensives in 2008, but some fear an outbreak of attacks before the vote on March 7.

"The decision will be implemented within days to include all streets and public places and will require the arrest of beggars, who will be released for a fine," Ali Ghanim al-Maliki, head of the security committee at the provincial council, said.

"This decision is based on fears and real information from security operatives about the possibility of (militants) using some beggars or disguising themselves as beggars to conduct attacks that target officials or candidates for the election."

Iraq is trying to cement security gains made over the last two years, ramp up oil production to fill government coffers and boost development after more than 6-1/2 years of war preceded by years of sanctions and underinvestment.

Attacks by suspected Sunni Islamist insurgents continue and are expected to increase ahead of the vote while political infighting among Shiite factions in the south could also lead to more bloodshed.

Most of the world's third largest oil reserves are in the south near Basra, and the predominantly Shiite city is considered an important barometer of voter sentiment in Iraq.

Despite sitting on top of Iraq's largest oil reservoirs, Basra remains a decrepit city. Beggars crowd many intersections demanding money from drivers. Women hold out babies seeking alms.

Prime Minister Nuri al-Maliki's Shiite-led government is likely to run on the improved security and a raft of crude deals signed with oil majors that could turn Iraq into a top three global hydrocarbons producer, from 11th currently.

But the security situation in Iraq remains tenuous. Coordinated bombings of government buildings and hotels over the last six months have killed hundreds of people.

On Monday, a suicide bomber killed at least 41 Shiite pilgrims when she blew herself up at a tent serving food to Iraqis on an arduous religious trek. Maliki's competitors are likely to point to the attacks to criticize his leadership and to highlight slow progress in other fields, such as the electricity sector.

His main rival is the Iraqi National Alliance (INA), led by a powerful Shiite political movement, though both his slate and the INA have projected themselves as nationalists and include other sects and groups.


Posted by: Fred || 02/03/2010 00:00 || Comments || Link || E-Mail|| [10793 views] Top|| File under: Iraqi Insurgency
Israel-Palestine-Jordan
PCHR's Wonderful World of Gaza: Return of the Foot Shooters



The Boyz are back in town. But it's not like they ever left...


On Saturday, 30 January 2009, Bassam 'Awni Hamad, from al-Nussairat, was wounded when gunmen fired at him on the grounds of an old clan dispute.


It was Saturday. It was cold in Gaza. We were working the night shift out of Old Clan Disputes Division...


In a separate incident, Khader Shehada Shaafout, from Gaza city, was wounded on Thursday, 28 January 2010, he was fired at by gunmen on the grounds of a personal quarrel. These two attacks are part of the state of security chaos and misuse of weapons plaguing the Occupied Palestinian Territory (OPT).


It was Thursday. It was cold in Gaza. We were working the night shift out of Personal Quarrels Division...


According to investigations conducted by PCHR and according to statements given by the wounded, at approximately 20:00 on Saturday, 30 January 2010, gunmen in a Subaru white car fired at Bassam 'Awni Hamad, 46, while sitting with his brother Hisham near their house in al-Nussairat refugee camp in the central Gaza Strip. Hamad was wounded by two bullets to the right foot. He was transferred to al-Aqsa Martyrs Hospital in Deir al-Balah where medical sources described his wound as moderate.


Al-Asqa Martyrs Hospital? That's okay, guys. It ain't that bad. I can walk. See? Ouch...ouch...ouch...ouch...


Hamad stated that the shooting was on the ground of a clan dispute and that the gunmen, who included a police officer, are members of the same family.
A cop? Geez, Mahmoud. This is just like L.A. Confidential!.
Yeah...right. Never had a cop blasting away at some guys feet because of a clan dispute in Gaza before. Run foot shootings by the guys over in Personal Quarrels and see if they got something for us.
I did. They laughed and hung up.
In a second incident, at approximately 20:00 on Thursday, 28 January 2010, gunmen fired at Khader Shehada Shafout, 30, a taxi driver, while he was near Helles Building in the west of Gaza City. The shooting was motivated by a personal dispute. Shaafout was wounded with three bullets to the feet.


Damn! Three bullets in the feet. And those were a new pair of shoes. Maybe I'll take my cousin up on that tunnel job...


According to statements given by Shafout to a PCHR fieldworker, a dispute arose between him and a number of persons after he had transported a person in his taxi.
What? No tip?
I'll give you a friggin tip! Buy some bulletproof shoes!
BANG BANG BANG...
Members of the naval police who were in the scene intervened in order to terminate the dispute and called the police.
Hey, ain't we cops?
He's not driving a boat, Mahmoud.
Police officers attempted to terminate the dispute cordially.


Move it along, boyos. Nuthin to see here. Can't we all just get along?


Shafout added that a motorcycle driven by two gunmen and a white Isuzu D-Max pickup driven by five gunmen arrived at the scene. The gunmen stepped down and started firing into the air. They then chased Shafout. They violently beat him and then fired several bullets to his feet.


Let that be a lesson to yas, Sha'fout, ya bastid!


Shafout stated that a police officer who was in the scene transferred him in his car to Shifa Hospital in Gaza City for medical treatment.
Did you get a plate, Mahmoud!
Nah, sarge. It happened so fast! And I was too busy hiding seeking cover.
PCHR strongly condemns these two attacks which are part of the state of security chaos and misuse of weapons plaguing the OPT. PCHR calls upon the Attorney-General's office open serious investigation into these attacks and to bring perpetrators to justice.
Really. We're serious, guys. Do sumthin, will yas?
Sure. We'll get right on it...again.
Posted by: tu3031 || 02/03/2010 22:01 || Comments || Link || E-Mail|| [10794 views] Top|| File under:
Israeli jets 'strike Gaza targets'
tit, meet tat.


Israeli aircraft have struck tunnels in the Gaza Strip, Palestinian witnesses say, a day after two explosive devices said to have originated in Hamas-ruled Gaza washed up on Israel's coastline.

The Israeli army had no immediate comment on the alleged strikes on Tuesday which witnesses say were carried out by Israeli air force jets against an abandoned airport building in Gaza and on tunnels along the border with Egypt that Israel says are used to smuggle weapons into the territory.

There were no immediate reports of injuries from the bombings, according to the witnesses cited by the Reuters news agency.

The attacks came shortly after Binyamin Netanyahu, the Israeli prime minister, told a news conference alongside his Italian counterpart, Silvio Berlusconi, that Israel would respond to the explosives found on Monday.

Palestinian fighters from the Israeli-blockaded territory claimed responsibility for what Israel described as an unusual attempted attack.

Most attacks from Gaza in the past few years have been by rocket shootings at Israeli towns.

The Islamic Jihad group said it had floated the explosives out to sea in a joint operation with two other groups including the al-Aqsa Martyrs Brigades, the armed wing of the Fatah faction led by Mahmoud Abbas, the Palestinian president.
Posted by: Swanimote || 02/03/2010 10:37 || Comments || Link || E-Mail|| [10797 views] Top|| File under:
Israel: Projectile lands in the Negev
[Ma'an] A homemade projectile landed in an open area in the Eshkol Regional Council in southern Israel on Tuesday afternoon, Israeli media reported.

Residents heard a loud blast at around 3pm and a Color Red siren was sounded, the Hebrew-language daily daily Yedioth Ahronoth reported.

Posted by: Fred || 02/03/2010 00:00 || Comments || Link || E-Mail|| [10798 views] Top|| File under: Hamas
Egyptian injured by stone-throwing youths
[Ma'an] An Egyptian man was injured whilst driving close to the Gaza-Egypt border on Tuesday by Palestinian youths hurling stones, Egyptian security sources told Ma'an.

Abbas Al-Rubari, who was driving an Egyptian government vehicle, sustained injuries to the head and face, the sources said. Al-Rubari was en route to the Rafah crossing on Egypt's side.

Sources added that the car was damaged in the incident.

Egyptian authorities have launched an investigation and called on Palestinians to enforce stricter security measures on their borders with Egypt.
Posted by: Fred || 02/03/2010 00:00 || Comments || Link || E-Mail|| [10793 views] Top|| File under: Hamas
Gaza blast destroys Hamas official's car
[Ma'an] The private car of Hamas leader Yousif Sarsour (known as Abu Omar) was destroyed by explosives in front of his home in Khan Younis on Tuesday morning, medics said.

Palestinian medical sources said two children, hit by shrapnel and flying glass, were evacuated to the An-Nasser Hospital in Khan Younis, while Abu Omar remained unharmed. Medical sources described the childrens' injuries as light.

Sarsour told Ma'an that he "heard a resonant explosion at around 3am that shook the area."

He said he thought the blast was the result of an Israeli air strike, but then saw the car in front of his home was destroyed without damage to any other area.

Sarsour described that apparent attack as "cowardly act" by forces he described as "backward, not even approaching the level of human," on account of the injury of two children, his young neighbors."

"They hurt innocent people," he said.

Sarsour did not lay blame on any particular Palestinian faction, saying he would allow Gaza's de facto government security forces to investigate the incident and capture the assailants.

The Palestinian Center for Human Rights condemned the attack, calling it a symptom of the ongoing "state of security chaos and misuse of weapons plaguing the Occupied Palestinian Territory."
Posted by: Fred || 02/03/2010 00:00 || Comments || Link || E-Mail|| [10800 views] Top|| File under: Hamas
Southeast Asia
4 more charged with burning churches
[Straits Times] MALAYSIAN police said on Tuesday they had charged four men with attempting to set two churches and a school ablaze, after a spate of attacks on places of worship that have heightened ethnic tension.

The suspects, aged between 18 and 29, are among seven arrested over the firebombings in Taiping, in northern Perak state on Jan 10, Perak police chief Zulkifli Abdullah said.

'The police have investigated the case and the four are charged in court today for arson. They will face a maximum 20 years in jail if found guilty,' Mr Zulkifli told AFP. 'The three others who were not charged will testify in the case as witnesses,' the police official said.

The four men are the second batch of suspects to be brought to court, after three men were charged last week for setting alight a church in a southern suburb of Kuala Lumpur on Jan 8.

Nineteen people have so far been arrested for their roles in the attacks on churches, mosques and Muslim prayer halls - which have been pelted with Molotov cocktails, stones, paint and severed pig heads.

The incidents were sparked by a December court ruling that allowed non-Muslims to use the word 'Allah' as a translation for 'God'.

Posted by: Fred || 02/03/2010 00:00 || Comments || Link || E-Mail|| [10794 views] Top|| File under: Global Jihad
Syria-Lebanon-Iran
Iran to hang nine more over election turmoil
[Al Arabiya Latest] Iran said on Tuesday it would soon hang nine more rioters over the unrest that erupted after the June presidential vote, and the leader of the opposition said such repression showed the 1979 Islamic revolution had failed.

"Nine others will be hanged soon. The nine, and the two who were hanged on Thursday, were surely arrested in the recent riots and had links to anti-revolutionary groups," said senior judiciary official Ebrahim Raisi, the semi-official Fars news agency reported.

The two men hanged last week were among a group of 11 people sentenced to death on charges including "waging war against God" and being members of armed groups.

Opposition leader Mir Hossein Mousavi, said on Tuesday the repression showed the 1979 Islamic revolution that overthrew the U.S.-backed Shah "had not achieved its goals".

The ex-premier, once rated as a key pillar of the Islamic revolution, added in a strongly worded interview posted on his website Kaleme.org that present day Iran showed the "attitude of a historic tyrant regime everywhere."

"Filling the prisons and brutally killing protesters show that the root of ... dictatorship remain from the monarchist era," he said.

"Dictatorship in the name of religion is the worst kind. The most evident manifestation of a continued tyrannical attitude is the abuse of parliament and judiciary. We have completely lost hope in the judiciary," he added.

Mousavi also slammed influential cleric Ayatollah Ahmad Jannati for praising the hangings and for urging the judiciary on Friday to execute more.

"The cruel cleric praises the judiciary for the hangings despite serious concerns over the methods used for getting confessions from detainees," Mousavi said.

Eight people, including a nephew of Mousavi, were killed in demonstrations during the Shiite ritual of Ashura on Dec. 27 and officials said over 1,000 were arrested.

"The 'green movement' will not abandon its peaceful fight ... until people's rights are preserved," Mousavi told the Kalemeh website. "Peaceful protests are Iranians' right."


Posted by: Fred || 02/03/2010 00:00 || Comments || Link || E-Mail|| [10794 views] Top|| File under: Govt of Iran
Who's in the News
57
[untagged]
4
Global Jihad
4
Govt of Iran
3
Hamas
2
al-Qaeda
2
al-Qaeda in North Africa
2
Taliban
2
TTP
1
Commies
1
al-Shabaab
1
Iraqi Insurgency
1
al-Qaeda in Pakistan
1
Govt of Sudan
1
Govt of Pakistan
Bookmark
E-Mail Me
The Classics
The O Club
Rantburg Store
The Bloids
The Never-ending Story
Thugburg
Gulf War I
The Way We Were
Bio
Merry-Go-Blog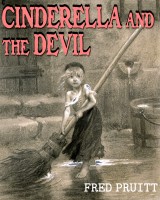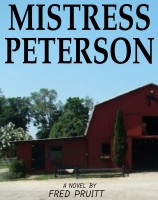 On Sale now!


A multi-volume chronology and reference guide set detailing three years of the Mexican Drug War between 2010 and 2012.

Rantburg.com and borderlandbeat.com correspondent and author Chris Covert presents his first non-fiction work detailing the drug and gang related violence in Mexico.

Chris gives us Mexican press dispatches of drug and gang war violence over three years, presented in a multi volume set intended to chronicle the death, violence and mayhem which has dominated Mexico for six years.
Click here for more information


Meet the Mods
In no particular order...


Steve White
Seafarious
tu3031
badanov
sherry
ryuge
GolfBravoUSMC
Bright Pebbles
trailing wife
Gloria
Fred
Besoeker
Glenmore
Frank G
3dc
Skidmark



Better than the average link...



Rantburg was assembled from recycled algorithms in the United States of America. No trees were destroyed in the production of this weblog. We did hurt some, though. Sorry.
3.238.118.80

Help keep the Burg running! Paypal: