-Lurid Crime Tales-
North Korea to 'Test Missile Capable of Striking U.S.'
I know, this again. It would be unwise to assume the Norks aren't inching forward in their WMD programs and might get it right some day; or any day, for that matter. Note that this rocket is closely related to Iran's satellite launcher, as discussed elsewhere at Rantburg.
SEOUL, South Korea -- North Korea is preparing to test fire a long range missile capable of striking the United States, according to media reports in South Korea and Japan this morning.

The Yonhap News Agency in Seoul quoted South Korean officials who described satellite image showing a long cylindrical object being transported on a train through the North Korean countryside. The sinister object has been identified as a Taepodong-2, an intercontinental missile with a range of more than 4000 miles, capable of crossing the Pacific and striking targets in Hawaii or Alaska.

It is impossible to confirm independently reports from North Korea, one of the world's most isolated and hardline dictatorships, where government of information is almost total. But the country is known to have an active missile programme, as well as nuclear warheads -- although crucially it probably does not have the technology to mount a nuclear device on a long range missile.
Posted by: Atomic Conspiracy || 02/03/2009 08:06 || Comments || Link || E-Mail|| [336068 views] Top|| File under:
Afghanistan
NATO: Members May Use Iran for Easier Routes to Afghanistan
NATO would not oppose individual member nations making deals with Iran to supply their forces in Afghanistan as an alternative to using increasingly risky routes from Pakistan, the alliance's top military commander said Monday.

Gen. John Craddock's comments came just days after NATO's secretary general, Jaap de Hoop Scheffer, urged the U.S. and other members of the Western military alliance to engage with Iran to combat Taliban militants in Afghanistan.

"Those would be national decisions. Nations should act in a manner that is consistent with their national interest and with their ability to resupply their forces," Craddock, an American who is NATO's supreme allied commander, told The Associated Press. "I think it is purely up to them."

Securing alternative routes to landlocked Afghanistan has taken on added urgency this year as the United States prepares to double its troop numbers there to 60,000 to battle a resurgent Taliban eight years after the U.S.-led invasion.

It also comes at a time when the main supply corridor through neighboring Pakistan is becoming increasingly dangerous as insurgents attack convoys that supply the foreign troops in Afghanistan.

Some political and military leaders have hinted at the need for closer cooperation with the government in Iran over the war in Afghanistan, where some 70,000 NATO and U.S. troops are currently trying to beat back the resurgent Taliban.

The United States has viewed Iran's role in Afghanistan with suspicion, although the Islamic Republic has a long history of opposing Taliban rule.

U.S. officials have previously alleged that Iranian-made weapons and explosive devices were finding their way in the hands of insurgents in Afghanistan. But such criticism has been muted recently as President Barack Obama's administration tries to set a new tone in relations with Iran.

Some experts suggest that nations with good relations with Iran such as France, Germany and Italy may try to set up an alternate supply route to western Afghanistan via Char Bahar, a port in southeastern Iran.

"NATO is looking at flexible, alternate routing. I think that is healthy," Craddock said, when asked about the possibility of using Iranian territory for supply.

"Options are a good thing, choices are a good thing, flexibility in military operations is essential," he said. "What nations will do is up to them," he said, without elaborating.

Craddock's comments came after U.S. Central Command chief Gen. David Petraeus said last month that America had struck deals with Russia and several Central Asian states close to or bordering Afghanistan to allow supplies to pass through their territory.

U.S. and NATO forces in Afghanistan get up to 75 percent of "non-lethal" supplies such as food, fuel and building materials from shipments that cross Pakistan.
Posted by: Sherry || 02/03/2009 15:51 || Comments || Link || E-Mail|| [336071 views] Top|| File under:
Boom boy bombs coppe shoppe in Oruzgan province
Reporting from Kabul, Afghanistan, and Istanbul, Turkey -- In an attack that underscored the vulnerability of Afghanistan's struggling security forces, a suicide bomber dressed in a police uniform slipped into a police compound and detonated a powerful explosive device Monday, killing at least 21 officers, authorities said. The attack in southern Afghanistan also wounded a dozen police officers, according to the Interior Ministry.

Monday's bombing took place in Tirin Kot, the capital of Oruzgan province. The province is part of a swath of southern Afghanistan where the insurgency is at its strongest. The Taliban movement claimed responsibility for the attack and boasted that its bombers could strike anywhere. The Afghan Defense Ministry said Monday that three other would-be suicide bombers, already outfitted with explosives-filled vests, had been arrested in Oruzgan, but did not say when.

The police officers, most of them reservists, were in the midst of an exercise when the attacker managed to make his way into their compound and into the center of a large group, said Juma Gul Himas, the provincial police chief. It was not immediately known whether the bomber was searched or screened upon entry.

Posted by: Steve White || 02/03/2009 00:00 || Comments || Link || E-Mail|| [336071 views] Top|| File under:
Africa Horn
Somali officials say AU force kills 18 civilians
African Union peacekeepers opened fire Monday on civilian vehicles and fatally shot 18 people after an AU vehicle was hit by a land mine, officials and a witness said.

The peacekeepers fired at three minibus taxis carrying civilians after the land mine damaged an AU vehicle in the Somali capital, Mogadishu, said the city's deputy mayor, Abdifitah Ibrahim Shawey.



"A land mine hit one of our vehicles and then we came under small arms fire."

AU peacekeeping force spokesman Bahoku Barigye said the Ugandan contingent of the AU force was responding to gunfire and he does not know whom they hit. "A land mine hit one of our vehicles and then we came under small arms fire. We did not intentionally kill civilians," Barigye told The Associated Press, adding that one Ugandan soldier was wounded.

The incident happened on a road in southern Mogadishu linking the presidential palace and the airport. Both are among the government installations the AU force guards as part of its mandate in Mogadishu. "There was a huge explosion, which blew up one of the Ugandan military vehicles, lifting it off the road," said Mohamud Abdisamad, a resident of the Waberi district where the violence happened. "Afterwards, Ugandan soldiers started shooting at people in the three buses wildly."

Ali Muse, one of the coordinators of Mogadishu's ambulance service, said the service transported 18 dead and 11 people wounded from the scene of the violence. Muse said the dead and wounded had gunshot wounds.

A senior police officer, Gen. Yusuf Hussein Dumal, accused the AU peacekeepers of intentionally shooting the civilians. "It is unfortunate for both the Ugandan government and for the Somalis as well. What happened here was a clear massacre against civilians," Dumal said. "This is not peacekeeping."
Posted by: Fred || 02/03/2009 00:00 || Comments || Link || E-Mail|| [336103 views] Top|| File under: Islamic Courts
UN peacekeepers won't leave key Darfur town
The UN chief says peacekeepers will not leave a town in southern Darfur as Sudan has requested because it wants to rout rebels who seized the town in mid-January.

UN Secretary-General Ban Ki-moon says peacekeepers will not leave Muhajeria to allow Sudanese soldiers to take the town back from the Justice and Equality Movement rebel group. Ban was speaking to journalists on Monday.

Sudan made the request to the UN-African Union force on Sunday.

Sudan has regularly challenged the UN's presence in the country. UN and African Union officials say they are building the peacekeeping force in Darfur and plan to have it reach its full capacity of 26,000 soldiers and policemen by June.
Posted by: Fred || 02/03/2009 00:00 || Comments || Link || E-Mail|| [336074 views] Top|| File under: Govt of Sudan
Arabia
Saudi issues list of wanted suspects abroad
A Saudi-owned TV network says the Saudi government has issued a list of its 83 most wanted suspects living abroad and asked the Interpol for help in arresting them.

Al-Arabiya satellite news channel quotes an Interior Ministry statement as saying the list includes six former Saudi Guantanamo detainees that had been released.

Monday night's report only gave the name of one suspect, Saleh al-Qaraawi, describing him as the leader of Al-Qaida in Saudi Arabia. There were also two Yemenis on the list.

The report did not give details about the whereabouts of the suspects.
Posted by: Fred || 02/03/2009 00:00 || Comments || Link || E-Mail|| [336070 views] Top|| File under: al-Qaeda in Arabia
Down Under
Australia gives Muslim terror cleric 15 year sentence
A Muslim cleric convicted of forming a terrorist cell in Australia was sentenced Tuesday to 15 years in jail, bringing the country's largest terrorism trial to a close. Six of his followers were ordered to serve between six and 10 years in prison.

Prosecutors accused Abdul Nacer Benbrika, 48, a former aviation engineer who moved to Australia from Algeria in 1989, of urging his followers to carry out a violent attack within Australia to pressure the government to withdraw its troops from Iraq. Australia supported the U.S.-led invasion in March 2003 and had combat troops there when Benbrika and his followers were arrested. According to prosecutors, Benbrika said that it would take at least 1,000 deaths to achieve his goal.

The seven men were arrested in November 2005 after an undercover police operation found they were plotting to attack landmarks in their home city of Melbourne. The men were convicted last September under legislation introduced in Australia following the Sept. 11, 2001, attacks on the United States.

The Victoria State Supreme Court sentenced Benbrika to 15 years for intentionally directing the activities of a terrorist organization, seven years for intentionally being a member of a terrorist organization and five years for possessing a compact disc connected with the preparation of a terrorist act. He was the first person to be convicted of leading a terrorist group inside Australia. He was ordered to serve the terms concurrently and taking into account time served since his arrest, he will be eligible for parole in about nine years. The other six men received sentences ranging from four to eight years for their participation in the terrorist cell.

Benbrika and his six followers were arrested in a series of raids in 2005 after authorities who had intercepted the men's phone calls found that they had formed a terrorist cell with the intent of pursuing violent jihad.
Posted by: ryuge || 02/03/2009 06:07 || Comments || Link || E-Mail|| [336072 views] Top|| File under:
Europe
13 arrested in Spain for international crime links
Spanish police arrested 13 people Tuesday on suspicion of links to organized crime and terrorism groups. A police statement said the detainees — 11 Pakistanis, a Nigerian and an Indian — are suspected of belonging to an international crime gang involved in passport forgery, drug trafficking and people-smuggling.

Police said they were investigating whether the group may also have supplied forged documents to international terror groups. Spanish police often use that term to refer to Islamic extremist organizations, but a police official refused to say if that applied this time.

Earlier, news reports citing police sources said 15 people had been arrested on suspicion of forging passports for use by al-Qaida members. Police in Madrid said they could not comment on that.

Eleven of the arrests took place in Barcelona and two in the eastern city of Valencia. Police agents wore masks to conceal their identities. The statement said the group is suspected of having contacts in Belgium, Britain, France, Germany, Switzerland and Thailand.

The group allegedly stole passports in Spain and forwarded them to Thailand, where they were altered before being sent back to crime gangs in Europe.
Posted by: ed || 02/03/2009 14:25 || Comments || Link || E-Mail|| [336072 views] Top|| File under:
India-Pakistan
Militants cut US, NATO supply line to Afghanistan
Militants blew up a bridge in northwest Pakistan on Tuesday, cutting the major supply line for U.S.-led troops in Afghanistan with an explosion that turned the narrow span into a jagged metal "V." It was the latest, and perhaps most serious, attempt to block supplies to the U.S.-led mission against the Taliban.

The length of the slender metal bridge slanted to one side and was blocked by an overturned truck that spilled dozens of dusty bags into the pavement. Traffic from the bare hills continued on foot, with Afghans and Pakistanis, including women in burqas, hurrying their baggage over the dry riverbed.

A NATO spokesman in Afghanistan said supplies along the route had been halted "for the time being," but stressed the alliance was in no danger of running out of food, equipment or fuel.

The latest attack on the famous Khyber Pass highlights the urgent need NATO and the U.S. have for alternative supply routes to landlocked Afghanistan through nations to its north, especially as the U.S. plans to double its troop numbers in the country this year.

Up to 75 percent of the fuel and supplies destined for U.S. and NATO troops in Afghanistan travel through Pakistan after being unloaded at the port of Karachi, and most are driven along the Khyber Pass.
Posted by: ed || 02/03/2009 14:32 || Comments || Link || E-Mail|| [336101 views] Top|| File under:
Militants' hideouts pounded in Bajaur
Security forces pounded suspected hideouts of militants on Sunday in different areas of Mamond Tehsil in Bajaur Agency.Official sources said that several hideouts were destroyed. However, there was no report of any casualty. Meanwhile, the militants blew up a filling station in Nawagai area.
Posted by: Fred || 02/03/2009 00:00 || Comments || Link || E-Mail|| [336075 views] Top|| File under: TTP
Six FC men hurt in Mohmand blast
Six personnel of the paramilitary Frontier Corps (FC) were injured when their vehicle was hit by an explosives device planted by militants on a road in the Mulakhel area of Lakaro Tehsil in the restive Mohmand Agency on Sunday.

Sources said the vehicles of an official of the Thall Scouts and security men were passing through the Qayyumabad area in the Lakaro Tehsil and moving towards the Bajaur Agency when a roadside bomb went off.

The official and the security forces' personnel narrowly escaped as the device exploded just after the convoy passed through the area. Soon after the blast, personnel of the Mohmand Rifles, an FC wing, from the Darwazgai-II checkpoint rushed to the spot in a vehicle. As they reached the Mulakhel area, their vehicle was hit by another roadside bomb, which caused injuries to six personnel.

The injured were identified as Naib Subedar Rafiq and Sepoys Anjuman, Attaur Rahman, Noor Islam, Ijaz and Mujahid, who were rushed to a nearby military health facility. Reports pouring in from the restive tribal agency said that the militants also attacked the Mamad Gat camp with rockets and mortars from the Chamarkand, Chinari and Alingar areas.

However, the security forces in the Bhai Dag and Nawagai camps retaliated and targeted the suspected hideouts of the militants with artillery shelling. There was report of any casualties from either side.

The Peshawar-Bajaur Road remained closed for all kinds of traffic from early morning to 3:00 pm as a convoy of the security forces, backed by tanks and aerial support, was coming from Peshawar to the troubled tribal area. People of the area, particularly those migrating to safer places, faced problems due to the closure of the road. The security forces, along with officials of the political administration, also patrolled the Qandaro, Mulakhel and Mirzakhel areas.
Posted by: Fred || 02/03/2009 00:00 || Comments || Link || E-Mail|| [336072 views] Top|| File under: TTP
Security forces claim killing 35 militants in Swat
The death tally of militants, amid separate skirmishes between miscreants and security forces, has climbed to 35 on Monday, according to security forcesÂ' assertion. As per sources militantsÂ' hideouts, in separate areas in Swat including Char Bagh and Khwaz Khela, were pounded by security forces resulting deaths of thirty-five militants. It is pertinent to mention here, security forces imposed curfew on different areas in Swat on Sunday giving rise to likely intensive strikes against militants on Monday.
Posted by: Fred || 02/03/2009 00:00 || Comments || Link || E-Mail|| [336070 views] Top|| File under: TTP
Iraq
2 dead, 10 injured in Mosul attack
Aswat al-Iraq: The Casualties from the bombing attack that took place on Monday in western Mosul rose to two dead and 10 wounded, according to a security source. "The death toll of the bomb blast that targeted a U.S. vehicle patrol on Monday (Feb. 2) in western Mosul rose two dead and ten wounded," the source told Aswat al-Iraq news agency, noting that the two are a man and his son. The same source had said earlier that an explosive charge targeted a U.S. patrol vehicle in Raas al-Gada area, western Mosul, wounding six civilians.
Posted by: Fred || 02/03/2009 00:00 || Comments || Link || E-Mail|| [336077 views] Top|| File under: Iraqi Insurgency
Simple but color-blind shepherd arrested west of Mosul
"They arrested him after a bomb mistakenly went off inside his house."

Aswat al-Iraq: An Iraqi army force on Monday arrested a shepherd for making bombs in west of Mosul, a military source said. "An Iraqi army force arrested a shepherd in Faqeerok village in south of Zamar district in west of Mosul for making bombs," the source told Aswat al-Iraq news agency. "They arrested him after a bomb mistakenly went off inside his house," he noted.
"Honey! Have you seen my bomb?"
"I put it in the oven, dear. I was afraid it would get knocked over."
"Okay. Say! What's the tasty smell?"
"I thought I'd bake you a pie!"
"In the...?"
"... oven?"
Posted by: Fred || 02/03/2009 00:00 || Comments || Link || E-Mail|| [336106 views] Top|| File under: Iraqi Insurgency
4 gunmen detained northeast of Baaquba
Aswat al-Iraq: Joint forces on Monday arrested four gunmen in northeast of Baaquba, a security source said. "A joint force of police and army personnel arrested four gunmen in Balour region in northeast of Baaquba," the source told Aswat al-Iraq news agency. "The force found also different kind of weapons at a house of one of the gunmen," he added, without giving more details.
Posted by: Fred || 02/03/2009 00:00 || Comments || Link || E-Mail|| [336077 views] Top|| File under: Iraqi Insurgency
Israel-Palestine-Jordan
IDF soldiers kill Palestinian gunman in Hebron Hills
Palestinian militants shot at Israeli soldiers in the West Bank region of the Hebron Hills on Sunday morning. The troops subsequently returned fire, killing one of the gunmen.

None of the Israel Defense Forces soldiers was wounded in the gunfight, which took place near the West Bank settlement of Beit Yatir.

The incident was the latest in a recent upsurge of attacks in the West Bank following Israel's 22-day offensive against Hamas in the Gaza Strip. About two weeks ago, IDF troops shot and killed a Palestinian who participated in a violent West Bank protest against the campaign in Gaza.

A few days earlier, a Palestinian militant stabbed an IDF soldier at the Almog junction in the southern West Bank, near the Dead Sea, and fled. The soldier sustained moderate wounds in the attack.

Posted by: Fred || 02/03/2009 00:00 || Comments || Link || E-Mail|| [336069 views] Top|| File under:
Qassam hits Negev after IAF strikes Gaza gunmen
A Qassam rocket struck an open area in Sha'ar Hanegev Monday evening, despite separate cease-fire declarations by both Israel and Hamas which ended Israel's three-week military offensive in the Gaza Strip last month. The rocket caused no injuries or damage.

Earlier Monday, three mortar shells hit the Eshkol region, also causing no injuries or damage.

In response to the mortar attack, the Israel Air Force bombed a car in the southern Gaza Strip. Palestinian medical workers reported that one person had been killed in the bombing, and three others were wounded. The Israel Defense Forces said it targeted gunmen who had fired the mortars.

Witnesses said the air-strike hit the men while they were traveling in a car in the town. Their identities were not immediately known.

Late Sunday, IAF aircraft bombed a Hamas security building in the central Gaza Strip and two other targets in the southern coastal territory, Palestinian witnesses said, also in response to a spate of cross-border rocket fire. Witnesses in the central Gaza village of Mughraqa said a missile struck after dark in a cluster of caravans that served as a Hamas security headquarters.

They said the site had been evacuated, apparently after Israel telephoned warnings to Palestinians in Gaza to leave any buildings where weapons were located.

The other two strikes were on suspected sites of tunnels along the border with Egypt, Hamas said. Palestinians reported huge explosions as Israeli warplanes dropped bombs on the border, where Hamas operates tunnels to smuggle in weapons, food and other goods.

Before the attack, Israeli aircraft flew over the Gaza-Egypt border, setting off sonic booms, and witnesses said hundreds of people who work in the tunnels there ran away fled, along with residents.

The news comes as Israel's leadership warned Sunday that the response to the rocket attacks from Gaza would be fierce. The disagreements between Prime Minister Ehud Olmert and Foreign Minister Tzipi Livni, on the one hand, and Defense Minister Ehud Barak over an "arrangement" with Hamas have intensified.
Posted by: Fred || 02/03/2009 00:00 || Comments || Link || E-Mail|| [336075 views] Top|| File under: Hamas
Southeast Asia
Thai beheadings said to be retaliation
The beheading of two paramilitary rangers by suspected Islamist militants in Yarang district of Pattani province Monday was believed to be a revenge in retaliation against the mid-January killing of a partially-disabled Muslim by government officials, according to the Internal Security Operations Command.

The two victims, identified as Neehasan Neewae, 30, and 56-year old Chua Chotirat, were ambushed by an unknown number of suspected militants in a para rubber plantation about two kilometers from their outpost in Yarang district as they were on their way to carry out their routine psychological warfare mission. After the ambush, the militants shot the victims at point-blank range, cut their heads and then set fire to their bodies before leaving with their two service pistols. The severed head of Chua was left at the scene but the one belonging to Neewae is yet to be located.

Isoc officials suspected that the killing and beheading of the two rangers was a revenge attack in retaliation against the killing of Abdul Arshi Kongsathien on January 16 in Yarang district of Pattani. The killing of Abdul Arshi has led to protest by his friends of relatives who maintained that the victim whom they claimed was partially disabled and could not fire a gun was murdered by the authorities. However, the authorities maintained that Abdul Arshi could use a gun and that the .38 calibre revolver seized from the victim had been used in the commission of at least 10 criminal acts resulting to seven deaths, including two policemen, and five injuries. They also claimed that traces of gun powder were traced on the victim's hand.

Apart from the deep suspicion in the minds of the locals over Abdul Arshi's death, the killing of a religious teacher, Abdul Karim Yusoh, who was shot dead in front of a mosque in Saiburi district of Pattani on January 30 by gunmen riding on a pickup truck has also fuelled deep mistrust of the officials. Yusoh had just been released from jail after he was acquitted by the court. Shortly after his release, he told the Issara news agency that he was afraid that he might be silenced by the authorities. Student activists have called for an independent probe into the killings of Yusoh and Abdul Arshi to clear the air about suspicion of foul play by the authorities.

The gruesome mutilation of the two rangers has added to a total of 26 beheading cases registered in the strife-torn deep South in the past five years since violence flared up in 2004. The first beheading took place on May 27, 2004 in Sungai Padi district of Narathiwat and the victim was identified as 63-year old Chiang Padkaew. The last one was reported on September 21 last year and the victim was identified as Prateep Sombat, 51, in Srisakhon district of Narathiwat.

Earlier Mr Panyasak Sophonvasu, a researcher of the security studies project of the Office of the Research Support Fund, said that the beheadings of victims in the deep South by suspected Islamist militants were copycat acts borrowed from the extremists in Iraq and were intended to strike fear among government officials and Muslim civilians who collaborate with the officials.
Posted by: ryuge || 02/03/2009 06:34 || Comments || Link || E-Mail|| [336075 views] Top|| File under:
Withdraw troops: Kidnappers
AL-Qaeda-linked militants holding three Red Cross workers in the southern Philippines are demanding that troops be withdrawn from the area as a condition for their release, a governor said on Monday. Sulu provincial Gov. Sakur Tan said the kidnappers made the demand in a letter given to the vice governor on Sunday when she delivered medicine to the victims.

The hostages - Italian Eugenio Vagni, Andreas Notter of Switzerland and Mary Jean Lacaba of the Philippines - were kidnapped from their car on Jan 15 after they inspected a sanitation project at a jail on Sulu's Jolo island, a predominantly Muslim region. Police said they were seized by gunmen who then handed them over to Al-Qaeda-linked Abu Sayyaf militants, whom troops have been battling for years in the region.

Mr Tan said the letter also asked that negotiators be named for talks on their release and suggested Tan, Vice President Noli de Castro, foreign ambassadors and senators as candidates. Mr Tan, who heads a task force dealing with the kidnapping, rejected any troop pullout and said he did not want any negotiators from outside the province.

Sulu Vice Governor Lady Ann Sahidulla, who received the letter, also met last Wednesday with two Abu Sayyaf commanders along with the kidnap victims at a jungle hide-out.

Manila's GMA television network said the handwritten letter was addressed to President Gloria Macapagal Arroyo and was signed by Abu Sayyaf commanders Albader Parad and Radullan Sahiron, an elusive one-armed leader long wanted by US and Philippine authorities for involvement in several terror attacks. Mr Tan said he could not confirm the authenticity of the signatures.
Posted by: Fred || 02/03/2009 00:00 || Comments || Link || E-Mail|| [336072 views] Top|| File under: Abu Sayyaf
Sri Lanka
Sri Lanka warns civilians to flee
The Sri Lankan government has said it cannot guarantee the safety of civilians living among Tamil separatists in the north of the country. "The government cannot be responsible for the safety and security of civilians still living among LTTE terrorists," said Lakshman Hulugalle, a government spokesman, referring to the Liberation Tigers of Tamil Eelam.

He urged civilians to seek shelter in a government "safe zone" - where there have been reports of shelling as well - but did not say how the civilians would be able to flee if they were being held against their will as human shields, as claimed by the government's military.
Posted by: Steve White || 02/03/2009 00:00 || Comments || Link || E-Mail|| [336072 views] Top|| File under:
Syria-Lebanon-Iran
UNIFIL, Egypt are targets of terrorist groups in Lebanon
Al-Balad newspaper reported on Sunday that a new faction in the Ain al-Hilweh Palestinian refugee camp called Jihad Movement for Gaza Support was created by Jamal Hamad, a Palestinian, and Gandi al-Sahmarani, a Lebanese citizen.

The Lebanese state authorities have issued numerous arrest warrants for Sahmarani for his involvement in terrorist activities. The paper added that members of Jund al-Sham and Usbat al-Ansar, who were trained for using explosive devices and launching rockets, joined the new faction.

According to Al-Balad, Jihad Movement for Gaza Support worked with members of the extremist group Fatah al-Islam such as Abdel Rahman Awad in an effort to operate against the interests of parties perceived to be connected with Israel in Lebanon and abroad. The paper mentioned that the Egyptian embassy in the Bir Hassan area was one of the faction's targets.

Al-Balad also reported that a Palestinian faction with "a jihadist and ideological" connection to al-Qaeda was preparing to target UNFIL troops. The paper reported that al-Qaeda official Abdullah Liyani al-Hassan arrived in Ain al-Hilweh in December 2008 to meet with Usbat al Ansar official Abu Obeida and Iraqi insurgent Khodr Ibrahim al-Naouchi.

Al-Balad wrote that Palestinian-Syrian Mahmud Ali As-Saghir and Palestinian-Lebanese Khamis Omar Ahmad, who are trained for launching rockets, were among those chosen to perpetrate the attack on UNIFIL, in addition to Bekaa refugee camp residents Imad al-Hajj Ali, Jamil Omar, Iyad al-Basbass and Wahid al-Hajj.

This article starring:
ABDEL RAHMAN AWAD
Fatah al-Islam
ABDULLAH LIYANI AL HASAN
al-Qaeda
ABU OBEIDA
Usbat al Ansar
GANDI AL SAHMARANI
Jihad Movement for Gaza Support
JAMAL HAMAD
Jihad Movement for Gaza Support
KHAMIS OMAR AHMED
Usbat al Ansar
KHODR IBRAHIM AL NAUCHI
al-Qaeda
MAHMUD ALI AS SAGHIR
Usbat al Ansar
Posted by: Fred || 02/03/2009 00:00 || Comments || Link || E-Mail|| [336069 views] Top|| File under: Fatah al-Islam
Who's in the News
65
[untagged]
4
Hamas
4
Iraqi Insurgency
3
TTP
2
Jamaat-e-Islami
2
Govt of Pakistan
2
Islamic Courts
1
Fatah al-Islam
1
al-Qaeda in Arabia
1
Sipah-e-Sahaba Pakistan
1
Global Jihad
1
Abu Sayyaf
1
Govt of Iran
1
Govt of Sudan
Bookmark
E-Mail Me
The Classics
The O Club
Rantburg Store
The Bloids
The Never-ending Story
Thugburg
Gulf War I
The Way We Were
Bio
Merry-Go-Blog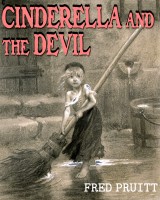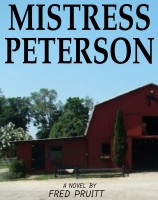 On Sale now!


A multi-volume chronology and reference guide set detailing three years of the Mexican Drug War between 2010 and 2012.

Rantburg.com and borderlandbeat.com correspondent and author Chris Covert presents his first non-fiction work detailing the drug and gang related violence in Mexico.

Chris gives us Mexican press dispatches of drug and gang war violence over three years, presented in a multi volume set intended to chronicle the death, violence and mayhem which has dominated Mexico for six years.
Click here for more information


Meet the Mods
In no particular order...


Steve White
Seafarious
tu3031
badanov
sherry
ryuge
GolfBravoUSMC
Bright Pebbles
trailing wife
Gloria
Fred
Besoeker
Glenmore
Frank G
3dc
Skidmark



Better than the average link...



Rantburg was assembled from recycled algorithms in the United States of America. No trees were destroyed in the production of this weblog. We did hurt some, though. Sorry.
34.204.181.91

Help keep the Burg running! Paypal: