Afghanistan
Nine years later, US Army implements no harm rule
[Iran Press TV Latest] More than nine years after the invasion of Afghanistan, US military commanders in the country are reportedly urging troops to avoid tactics that may harm civilians.

The tactical directive issued six months ago by the top US commander in Afghanistan, General Stanley McChrystal, requires the US Air Force to exercise more restraint in its operations and be certain bombs are not dropped on Afghan civilians and their homes.

US Air Force commanders admit that bombs, even those which could be guided with high precision, are capable of killing hundreds of troops stationed on a battlefield, and they are not suitable for killing one or two suspects trying to escape a housing compound.

When dropped, the explosives claim many lives including those of two or three terrorist suspects, McClatchy Newspapers reported.

"[Since McChrystal's directive,] we have seen ... significantly less use in compounds," said Air Force Maj. Gen. Stephen P. Mueller, the director of coordinating air resources in Afghanistan and McChrystal adviser on Air Force matters on Saturday.

The US ground forces, on the other hand, think, if observed, the directive is going to put them in greater danger.

"The directive . . . It's nice. I read it, but I am going to make sure my guys come back. Period," said a platoon sergeant, speaking on condition of anonymity.

Afghan officials say they appreciate the more cautious approach, but there has been a growing outrage among the public regarding the US air attacks on Afghan civilians.

The UN Assistance Mission in Afghanistan said in a recent report that 2,038 civilians had died in the first 10 months of 2009 as a result of US-led operations in the conflict-torn country.

Figures released by the United Nations indicate a 10 percent rise in the civilian death toll from the US-led war in Afghanistan with a good share of fatalities caused by foreign forces.
Posted by: Fred || 02/01/2010 00:00 || Comments || Link || E-Mail|| [10800 views] Top|| File under: Taliban
Afghan Forces Kill Four Taliban Militants
[Quqnoos] At least four insurgents were killed and two others wounded Sunday in a gun-battle in western Afghanistan, officials said.

Afghan forces attacked a group of Taliban fighters in the restive Kushk-e Kohna district of Herat province, a senior local border police official said.

In the gun-battle which lasted an hour, Taliban militants detonated a remote-controlled roadside bomb as a police convoy was passing by.

The blast caused no casualties to the border police, said the official, Hamidullah Siddiqui.

UN Convoy
Two other Taliban militants were killed in gun-battle erupted in Herat's neighbouring Badghis province late Saturday.

The gunfire took place after the insurgents attacked a UN World Food Programme (WFP) supply convoy in Moqur district, a district official said.

Afghanistan suffers heavy fighting as Kabul government backed by the West is planning to initiate talks to the Taliban.
Posted by: Fred || 02/01/2010 00:00 || Comments || Link || E-Mail|| [10797 views] Top|| File under: Taliban
Africa Horn
Terrorists attack Bejaia railway operations
[Maghrebia] A bomb explosion last Thursday marked the first attack on the railway system in the Algerian province of Bejaia, El Watan reported. The explosion destroyed a freight train between the stations of Sidi Aïch and Timezrit without causing casualties. A second bomb was discovered between Lota and Timezrit on Saturday (January 30th). Security services began a search operation for other possible devices along the hundred miles linking Beni Mansour and Bejaia. The terrorist acts may be a response to heightened military deployment in the area.
Posted by: Fred || 02/01/2010 00:00 || Comments || Link || E-Mail|| [10794 views] Top|| File under: al-Qaeda in North Africa
Africa North
Qaeda puts back Mali hostage ultimatum
[Al Arabiya Latest] The north African branch of al-Qaeda, which was threatening to kill a French hostage, has put back an ultimatum that was due to expire at midnight, a Malian negotiator said on Saturday.

Pierre Camatte was abducted from his hotel in Menaka, more than 1,500 kilometers (1,000 miles) from Mali's capital Bamako, in November.

He is one of six Europeans being held by al-Qaeda in the Islamic Maghreb (AQIM), which said it would execute the Frenchman if four of its members detained in Mali were not released by Jan. 30.

A Malian negotiator told AFP late Saturday that AQIM had put the ultimatum back to an unspecified date.

"The ultimatum has been put back by al-Qaeda. I have told the Malian government which has been in contact with France," the negotiator said, speaking on condition of anonymity.

"No precise date was given, but we need to act quickly to find a solution," the negotiator said.

The 61-year-old Camatte was a regular visitor to Mali, where he cultivates a plant used to treat malaria. He is the first Frenchman to be kidnapped by AQIM, and a source said that Paris had sent envoys to Bamako in recent days to try to secure his release.

The Malian negotiator dismissed earlier reports that the hostage-takers were seeking a ransom.

"The people who were talking about a ransom are crooks who claimed to be intermediaries but were just after money," the negotiator said.


"We, on the other hand, are simple idealists who only kidnap and murder innocent bystanders in the tradition of our Prophet Mohammed (PBUH)"

AQIM has also kidnapped three Spanish volunteers, two men and a woman who were travelling in Mauritania in a humanitarian aid convoy on Nov. 29.

Posted by: Fred || 02/01/2010 00:00 || Comments || Link || E-Mail|| [10797 views] Top|| File under: al-Qaeda in North Africa
Arabia
Yemen rejects Houthi rebels' ceasefire offer
[Al Arabiya Latest] The Yemeni government has rejected an offer of a truce by northern Houthi rebels, stressing that it should also include a pledge not to attack neighboring Saudi Arabia, a government official said Sunday.

The offer, made by the rebels' leader on Saturday, was further more rejected because rebels were demanding the government end its military operations first, the official said

Despite the rebel truce offer, clashes also broke out overnight between Yemen's forces and northern Shiite rebels, prompting the government to announce another 24 Houthis killed.


Government officials, speaking on condition of anonymity, said fighting broke out on three fronts near Saada, 240 kilometers (150 miles) north of the capital Sanaa, and that government jets were launching raids in the area.

The defense ministry news website 26 September, meanwhile, said a rebel chief, identified as Qaed Abu Malik, was killed along with 20 other comrades in the Safia area of Saada province.

It also claimed the killing of three other rebels while they tried to sneak to farms near al-Aqab, also in Saada, a stronghold of the rebels who are also known as Houthis.

Prepared to accept conditions
Rebel leader Abdul-Malik al-Houthi said on Saturday he was prepared to accept government conditions for a truce, which include removal of rebel checkpoints and clarification on the fate of kidnapped foreigners "in order to stop the bloodshed and the genocide against civilians, and to end the catastrophic situation in the country."

Houthi's statement came on the heels of an announcement from the rebels on Monday that they would withdraw from Saudi land.

The world's top oil exporter was drawn into a conflict between Yemen's government and the rebels in November, when Riyadh launched a military assault against the insurgents after they seized some Saudi territory.

Houthi, who said he was renewing his acceptance of the Yemeni government's conditions, had previously expressed willingness to end the fighting. But this was the first time he said directly that he would accept Sanaa's terms.

The growing instability in Yemen is a worry to Western powers, who fear the country could become a failed state, allowing al Qaeda to strengthen its operations there.

Britain hosted talks on Yemen in London last week after an attempt to bomb a plane on Dec. 25 on its way to Detroit drew the world's attention to al Qaeda in Yemen.
Posted by: Fred || 02/01/2010 00:00 || Comments || Link || E-Mail|| [10793 views] Top|| File under:
Home Front: WoT
KSM likely to face execution: Gibbs
[Al Arabiya Latest] Accused Sept. 11 plotter Khalid Sheikh Mohammed will be tried and convicted and is likely to be executed, White House spokesman Robert Gibbs said on Sunday.


Way to go Gibbsie. The whole point of a trial was to show how fair and open-minded we are. I certainly don't mind putting a needle into KSM, but having you and your boss say that sorta defeats the purpose of the trial. Don't think our enemies won't try to take advantage of that.

Interviewed on CNN's "State of the Union," show, Gibbs said: "Khalid Sheikh Mohammed is going to meet justice and he's going to meet his maker. He will be brought to justice and he's likely to be executed for the heinous crimes he committed."



" We are talking with the authorities in New York. We understand their logistical concerns. We will work with them and come to a solution that we think will bring about justice "

White House spokesman
Robert Gibbs
Gibbs did not confirm reports that the Obama administration has begun looking for places other than the heart of New York City to prosecute self-professed mastermind Mohammed and four accused co-conspirators in the face of fierce criticism tied to security and costs.

"We are talking with the authorities in New York. We understand their logistical concerns," Gibbs said. "We will work with them and come to a solution that we think will bring about justice."

U.S. Attorney General Eric Holder decided in November the trials would be held in New York City, where the federal courthouse is connected to a fortified detention center with a tunnel.

But U.S. officials said last week Holder has begun considering other venues.

Republican Senate leader Mitch McConnell, also on CNN, said the accused plotters should be tried by a military commission, preferably at the U.S. military prison in Guantanamo Bay in Cuba. He said Republicans would deny the administration the funding to mount a trial in New York and predicted that many Democrats would join them.

"Interrogate them, detain them and try them in a military commission offshore at Guantanamo," McConnell said.

The decision to reconsider the location came as President Barack Obama faced increased political pressure to refocus his agenda. Obama has been trying to push through a health care reform initiative and reduce the high unemployment rate.
Posted by: Fred || 02/01/2010 00:00 || Comments || Link || E-Mail|| [10793 views] Top|| File under: al-Qaeda
India-Pakistan
Fighter jets, helicopter gunships target Bajaur
[Dawn] Fighter jets and helicopters on Sunday pounded a district in northwest Pakistan where a suicide bomber killed 17 people a day earlier, in a response described by authorities as "severe".

It came as two security personnel were killed by another bomb on Sunday. Saturday's suicide blast in the town of Khar was the latest in a string of attacks in Bajaur district, which borders Afghanistan. Two soldiers were among the dead in the attack on a military checkpoint.

Authorities imposed an indefinite curfew in Khar, Bajaur's main town, and adjoining villages, while all major roads were closed.

"Fighter jets and helicopter gunships are bombing and shelling militant hideouts and bases in Mamoond and Salarzai," administrative official Jameel Khan said, referring to two towns within 15 kilometres (nine miles) of Khar. "Ground troops are also taking part in this offensive."

A security official in the area confirmed the "severe" air strikes. "There are training centres where militants trained suicide bombers and they have hideouts in these areas," he said. "We are going to clear these areas. Militants are taking shelter there."
Posted by: Fred || 02/01/2010 00:00 || Comments || Link || E-Mail|| [10794 views] Top|| File under: TTP
Girls primary school blown up in Bannu
[Dawn] Militants blew up a government-run girls' primary school on the outskirts of northwest garrison town Bannu late Saturday night.

"The school is almost completely destroyed," said Mohammad Hussain Khan, a local police official in the area. "They planted explosives around the walls and then dynamited the building."


Brave, brave lions of Islam ...

Security forces cordoned off the area after the explosion to start investigation.

Militants opposed to co-education have destroyed hundreds of schools, mostly for girls, in the northwest of the country in recent years as they wage a fierce insurgency to enforce sharia law.
Posted by: Fred || 02/01/2010 00:00 || Comments || Link || E-Mail|| [10793 views] Top|| File under: TTP
Bomb kills two soldiers in Mohmand Agency
[Dawn] A roadside bomb killed two Pakistani soldiers on Sunday and wounded two others in a northwest tribal region hit by a fresh wave of unrest, a paramilitary spokesman said.


No doubt Brigadier Whatsisname (ret'd), who trained so many Pakistani Talibs when he was in the ISI, can explain how the roadside bombs are really a benign expression of... something mostly harmless. Equally no doubt this knowledge will bring great comfort to the bereaved.

The device exploded in Safi town in Mohmand Agency, which borders Bajaur Agency, where a suicide bomber blew himself up at a military checkpoint on Saturday, killing 16 people, including two soldiers.

"The remote-controlled bomb was buried in Safi town - two security men were martyred and two injured in this incident," Major Fazal-ur-Rehman, spokesman for the paramilitary Frontier Corps, said of Sunday's bombing.

Residents in the area told AFP the soldiers were in a water tanker, which was also badly damaged when it struck the improvised explosive device.

Bajaur and Mohmand sit at the northern tip of Pakistan's semi-autonomous tribal belt running along the Afghan border, and have seen increasing unrest in recent weeks as security forces try to dismantle Taliban sanctuaries.
Posted by: Fred || 02/01/2010 00:00 || Comments || Link || E-Mail|| [10802 views] Top|| File under: TTP
Five suspects arrested in Nowshera district
[Dawn] Police arrested five suspected militants from Aza Khel area of Nowshera district on Sunday. Sources said that the police raided a house located at a refugee camp near the Aza Khel area and arrested the suspected Swat-based Taliban militants.

They also recovered hand grenades and ammunitions from their possession.

The arrested suspects are said to be involved in terrorist activities but one of the important commander, Mohammad Amin, managed to flee.

Earlier, an important militant and explosive expert of Afghanistan was arrested by security forces from the Nabi-Banda area on Saturday.
Posted by: Fred || 02/01/2010 00:00 || Comments || Link || E-Mail|| [10793 views] Top|| File under: TTP
At least six killed in fresh Karachi clashes
[Dawn] At least six people, including a woman, were killed on Sunday in incidents of violence that has gripped Qasba Colony and neighbouring Orangi Town since Friday evening, police said.

With the law-enforcers making little attempt to restore law and order, life remained paralysed for a second consecutive day on Sunday in Qasba Colony and adjoining areas as armed men virtually made the residents hostage.

Police said that at around sunset, two armed men riding a motorbike intercepted a water tanker in Hariana Colony within the remit of the Mominabad police station and fired at the driver. The driver suffered fatal bullet wounds and lost control over the water tanker, which rammed into a moving auto-rickshaw.

Mominabad SHO Shabbir Awan said that the driver, 25-year-old Noor Shah, died and the water tanker rammed into the rickshaw in which four persons, including two children, were travelling. "Eight-year-old Umair died on the spot while his younger brother sustained serious injuries. Both the attackers managed to escape after firing," said the SHO.

The bullet-riddled body of the driver of a passenger coach was found in the vehicle in Orangi 11½, police said. They said the vehicle also had a badly injured conductor of Niaz Coach (PE 4213), which was left abandoned near the Nishan-i-Haider Chowk bus stop and spotted by area people.

"The bullet wounds on the bodies of the victims seem fresh and it looks like that the victims were left abandoned. According to the criticially wounded conductor, they were kidnapped and killed elsewhere," said Sub-Inspector Umar Farooq, the SHO of the Pakistan Bazaar police station. "The name of the dead driver is not known yet, but he was in his late 30s while his 25-year-old conductor Khalid was seriously wounded. Both were shifted to the Abbasi Shaheed Hospital."

In another incident, unidentified assailants shot dead an elderly fruit vendor in the Paposh Nagar area in the early hours of Sunday.

The police said the vendor, identified as 60-year-old Ameen Khan, was returning home after earning the day's bread when two men riding a motorbike targeted him near Rehmania Masjid in the area.

"He was a resident of Khyber Mohalla in Nazimabad," said an official at the Paposh Nagar police post. "The body was shifted to Abbasi Shaheed Hospital for a post-mortem examination. He hailed from Kohat and was father of four children."

Though guns fell silent as the night wore on in Pirabad, Qasba Colony, Kali Pahari and Banaras areas, with the sunrise on Sunday, the areas started to reverberate with rattle of gunfire that resulted in the killing of three persons.

"A man, 25-year-old Raees Ali, was killed when he was hit by a bullet while passing through a road linking North Nazimabad with Qasba Colony," said Pirabad SHO Haider Masood.

He said that an unidentified woman and another young man, Kashif, were also killed in firing incidents in parts of Qasba Colony.

However, no details were available with regard to the three killings that occurred within the remit of the Pirabad police station.

Also on Sunday, unidentified men set a parked bus on fire in Orangi Town.

With little reaction from the political parties concerned, which lost no time in hurling allegations at unnamed groups "behind the recent wave of killings", and no extra measure from the government, the police authorities see de-weaponisation as the only remedy to curb such incidents.

"The police are capable of making the de-weaponisation campaign a success," claimed Capital City Police Officer Waseem Ahmed. "The city is awash with illegal arms and there is a need to devise a mechanism for [launching] the de-weaponisation campaign."

Former MQM-H man shot dead
Unidentified assailants shot dead a former member of the Afaq Ahmed-led Mohajir Qaumi Movement-Haqiqi (MQM-H) group within the remit of the New Karachi police station on Sunday.

The police said that the incident occurred in the first half of the day near Nullah Stop. The victim, identified as 45-year-old Jalaluddin Sheikh, was standing outside an auto workshop when two men riding a motorbike spotted him and one of them fired at him with a TT pistol and fled.

They said that the victim, a resident of New Karachi, was associated with the MQM-H until a few years ago. He was married and father of four children.
Posted by: Fred || 02/01/2010 00:00 || Comments || Link || E-Mail|| [10794 views] Top|| File under: Govt of Pakistan
Army investigates reports of Hakeemullah Mehsuds death
[Dawn] The Pakistani Taliban on Sunday denied fresh rumours that their chief Hakeemullah Mehsud is dead, while the army said it was investigating as reports re-emerged that he was killed by US drone missiles.

Speculation about the warlord's death first surfaced after a January 14 bombing by unmanned US spy planes in Taliban stronghold North Waziristan, but within days Mehsud released two audio statements denying his demise.

Security sources said at the time that he may have been wounded, and on Sunday local television stations carried a report that he had been buried.

"I don't have the confirmation, my sources have not confirmed it, whether he is dead or alive," chief military spokesman Major General Athar Abbas told AFP, adding that they were investigating the report.

Taliban spokesmen had earlier this month admitted that Mehsud was in the Shaktoi area where the drones hit, but said he left about an hour before the strike. US officials said they had no information about his reported death.

The chief Taliban spokesman again Sunday dismissed the reports.

"Hakimullah is alive and safe. The purpose of stories regarding his death is to create differences among Taliban ranks, but such people will never succeed," Azam Tariq told AFP by telephone from an unknown location.

"People who are saying that Hakimullah has died should provide proof of it - we have already proved that he is alive and we have provided two audio tapes of him to all the media."
Posted by: Fred || 02/01/2010 00:00 || Comments || Link || E-Mail|| [10796 views] Top|| File under: al-Qaeda in Pakistan
15 killed in US drone strike in northwest Pakistan
US drones have fired three missiles in northwest Pakistan, killing at least 15 people and injuring several others.

The attack took place in the North Waziristan tribal region, Pakistani officials announced on Saturday.

It is not clear whether any so-called high value target was in the area at the time of the strike.


The alternative being that the CIA controller was feeling cranky, so he/she decided to attack some low-level jihadi henchmen. I know which I'd prefer to believe were I an LLJH.

Drone attacks in the region have increased significantly since December 30, when seven CIA operatives were killed in an attack in Afghanistan's Khost province, which borders Waziristan.

Hundreds of people, many of them civilians, have been killed since 2006 in CIA-operated drone strikes in Pakistan.


...and just about all of them somehow connected to Al Qaeda or their associate organizations.

Or are at least camp-followers. Someone has to do the laundry ...

That counts as a connection, too. It's always been risky being a camp follower, beyond the difficulties of a peripatetic existence.
Posted by: Fred || 02/01/2010 00:00 || Comments || Link || E-Mail|| [10796 views] Top|| File under: al-Qaeda in Pakistan
Iraq
Abaya Clad Female Suicide Bomber Kills 40+ in Baghdad
BAGHDAD -- A female suicide bomber walking among Shiite pilgrims in Baghdad detonated an explosives belt on Monday, killing at least 41 people and wounding more than 100, officials said.

It was the first major strike this year against pilgrims making their way to the southern city of Karbala to mark a Shiite holy day. It raised fears of an escalation of attacks when the pilgrimage culminates on Friday.

The bomber hid the explosives underneath an abaya -- a women's black cloak that covers from head to toe --


abaya, aka, the chador or the burqa; actually, strictly speaking, it only covers from the neck down, the niqāb covers the head to the neck.


as she joined a group of pilgrims on the outskirts of the Shiite-dominated northern neighborhood of Shaab, said Maj. Gen. Qassim al-Moussawi, Baghdad's top military spokesman.

This week, hundreds of thousands of Shiites make the pilgrimage to Karbala to mark the end of 40 days of mourning that follows Ashoura, the anniversary of the death Imam Hussein, one of two revered Shiite figures buried there.
Posted by: lord garth || 02/01/2010 08:19 || Comments || Link || E-Mail|| [10806 views] Top|| File under: Islamic State of Iraq
Syria-Lebanon-Iran
Iran will deliver telling blow to global powers on Feb. 11
Iranian President Mahmoud Ahmadinejad says the nation will deliver a harsh blow to the "global arrogance" on this year's anniversary of the Islamic Revolution. ...

Ahmadinejad said that in the three decades of its history, the Islamic Revolution had inspired some great developments in the world.


AoS at 0840 CT: link added. It's easy, TW ...

In the heady days of my youth, when I was flying in Vietnam, I used to listen to Radio Peking on the way to our target area. There was a lady announcer with the snottiest voice you've ever heard in your life, who'd give the news, most of which consisted of demonstrations against Running Dogs and their Lackies in this or that Chinese city. They were always described as "a telling blow against U.S. Imperialism."
Posted by: linker || 02/01/2010 00:00 || Comments || Link || E-Mail|| [10799 views] Top|| File under:
Iranian Hackers attack Dutch Persian website
[Al Arabiya Latest] Hackers calling themselves the Iranian Cyber Army hijacked the website of a Dutch-based Persian language radio station at the weekend, weeks after doing the same to China's Baidu Inc search engine and Twitter.com.

Since early Saturday, visitors to the website of Dutch government-funded Radio Zamaneh, which reports on human rights and unrest in Iran, have seen the message "this web site has been hacked by Iranian Cyber Army" followed by a warning in Persian:



" Iranian Cyber Army warns all treasonous mercenaries that it will not leave them at peace even in the bosom of their masters "

"Iranian Cyber Army warns all treasonous mercenaries that it will not leave them at peace even in the bosom of their masters."

The radio station is trying to regain control of the site and expects to be back online on Monday, editor-in-chief Farid Haerinejad told Reuters.

The home page of microblogging website Twitter was replaced with a similar headline and an anti-American message in December. China's top search engine, Baidu Inc recently experienced a similar hijack.

Haerinejad said Radio Zamaneh was still broadcasting via satellite from Amsterdam.

Radio Zamaneh is an independent foundation which describes itself at the "unheard voice of young Iran". It broadcasts news and analysis of topics such as gender issues and religious minorities in Iran, along with music and entertainment.

Since a presidential election last June, Iran has witnessed its deepest internal crisis since the Islamic revolution in 1979. Supporters of opposition candidates who lost to hardline President Mahmoud Ahmadinejad have taken to the streets alleging election fraud, leading to violent clashes with security forces.

Haerinejad said Radio Zamaneh was among a list of media outlets that Iranian intelligence authorities were urging people not to cooperate with, and that Tehran says are suspected of being involved in efforts to topple the clerical establishment.

Launched in 2006, the radio is financed by the Dutch government through subsidies set aside for promoting human rights.

"We know that the Iranians are not pleased with it but we have decided to keep financing this radio station because we want to improve human rights and that is the goal of the subsidy," a spokeswoman for the Dutch foreign ministry said.
Posted by: Fred || 02/01/2010 00:00 || Comments || Link || E-Mail|| [10797 views] Top|| File under: Govt of Iran
Who's in the News
52
[untagged]
6
TTP
6
Govt of Iran
2
Hamas
2
Taliban
2
al-Qaeda in Pakistan
2
al-Qaeda in North Africa
1
Islamic State of Iraq
1
Govt of Pakistan
1
Iraqi Baath Party
1
Hezbollah
1
al-Qaeda
Bookmark
E-Mail Me
The Classics
The O Club
Rantburg Store
The Bloids
The Never-ending Story
Thugburg
Gulf War I
The Way We Were
Bio
Merry-Go-Blog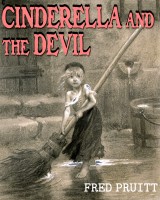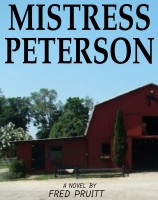 On Sale now!


A multi-volume chronology and reference guide set detailing three years of the Mexican Drug War between 2010 and 2012.

Rantburg.com and borderlandbeat.com correspondent and author Chris Covert presents his first non-fiction work detailing the drug and gang related violence in Mexico.

Chris gives us Mexican press dispatches of drug and gang war violence over three years, presented in a multi volume set intended to chronicle the death, violence and mayhem which has dominated Mexico for six years.
Click here for more information


Meet the Mods
In no particular order...


Steve White
Seafarious
tu3031
badanov
sherry
ryuge
GolfBravoUSMC
Bright Pebbles
trailing wife
Gloria
Fred
Besoeker
Glenmore
Frank G
3dc
Skidmark



Better than the average link...



Rantburg was assembled from recycled algorithms in the United States of America. No trees were destroyed in the production of this weblog. We did hurt some, though. Sorry.
3.238.118.80

Help keep the Burg running! Paypal: