Afghanistan
Hakimullah Mehsud one with the ages?
The head of the Taliban in Pakistan, Hakimullah Mehsud, was killed in a U.S. drone attack, Pakistan state television reported Sunday. The report stated Mehsud had been injured in a drone attack in the Shaktoi area January 14 and died three days later. He reportedly was buried in the village of Mamuzai in the North Waziristan region.


The Talibs have been saying this ain't so, but they haven't produced a walking, talking Hakimullah...


The Pakistani army said Sunday that it was investigating the reports.


"Yeah, we're asking around..."


The militant leader's death would be an important success for both Pakistan, which has been battling the Pakistani Taliban, and the U.S., which blames Mehsud for a recent deadly bombing against the CIA in Afghanistan.


We've been literally chasing him with drones since the CIA kaboom...


The army's announcement came shortly after Pakistani state television, citing unnamed "official sources," reported that Mehsud died in Orakzai, an area in Pakistan's northwest tribal region where he was reportedly being treated for his injuries. "We have these reports coming to us," army spokesman Gen. Athar Abbas told The Associated Press. "We are investigating whether it is true or wrong."


A severed head would be the best proof.


A tribal elder told the AP that he attended Mehsud's funeral in the Mamuzai area of Orakzai on Thursday. He said Mehsud was buried in Mamuzai graveyard after he died at his in-laws' home. The elder spoke on condition of anonymity for fear of retribution from the Taliban.


"Dey know I've talked, it's curtains fer me! So you dunno where you got it!"


Pakistani intelligence officials have said that Mehsud was targeted in a U.S. drone strike in South Waziristan on Jan. 14, triggering rumors that he had been injured or killed. The strike targeted a meeting of militant commanders in the Shaktoi area of South Waziristan. Mehsud issued two audio tapes after the strike denying the rumors. But Pakistani intelligence officials told the AP on Sunday that they have confirmation that the Taliban chief's legs and abdomen were wounded in the strike.
"Aaaiiieee! My legs!"
"What's the matter with your legs, chief?"
"I dunno. Pick 'em up and see. They're in the corner over there!"
Pakistani Taliban officials were not immediately available for comment, but low-level fighters have dismissed rumors of Mehsud's death in recent days as propaganda.


"Lies! All lies!"


The drone strike that targeted Mehsud came about two weeks after a deadly suicide bombing he helped orchestrate killed seven CIA employees at a remote base across the border in Afghanistan. Mehsud appeared in a video issued after the bombing sitting beside the Jordanian man who carried out the attack. The bomber, Humam Khalil Abu-Mulal al-Balawi, said he carried out the attack in retribution for the death of former Pakistani Taliban leader Baitullah Mehsud -- Hakimullah Mehsud's predecessor -- in a U.S. drone strike last August.


Whoa! Major cycle of violencing!


The U.S. refuses to talk about the covert CIA-run drone program in Pakistan


"We don't wanna talk about it."


but officials have said privately that the strikes have killed several senior Taliban and Al Qaeda leaders.


That kinda qualifies as this week's statement of the obvious. Not being allowed to tromp through the Tribal Areas with three or four divisions to kill bad guyz we're settling for zapping them one by one. It's a fairly effective vermin control measure.


Pakistani officials publicly protest the strikes as violations of the country's sovereignty, but U.S. officials say privately they support the program, especially when it targets militants like Mehsud who the government believes is a threat to the state.


"Yeah. You're never sure who you're gonna kill. Could be... ummm... innocent bystanders or somebody."


Mehsud, who has the reputation as a particularly ruthless militant, took over leadership of the Pakistani Taliban soon after Baitullah Mehsud's death. The 28 year-old militant leader has focused most of his attacks against targets inside Pakistan, but his men have also been blamed for attacking U.S. and NATO supply convoys traveling through the country en route to Afghanistan.


He's also allied with aql-Qaeda, who use his branch of the Talibs to do their bidding, which is mostly concerned with establishing free reign for themselves within the Tribal Areas.


Hakimullah Mehsud first appeared in public to journalists in November 2008, when he offered to take reporters in Orakzai on a ride in a U.S. Humvee taken from a supply truck headed to Afghanistan. He was the Pakistani Taliban's regional commander in the Orakzai, Khyber and Mohmand tribal areas before taking over the organization. He has taken responsibility for a wave of brazen strikes inside Pakistan, including the bombing of the Pearl Continental hotel in the northwestern city of Peshawar last June and the attack on the Sri Lankan cricket team in Lahore earlier that year.

The group stepped up its attacks after the Pakistani army invaded its stronghold of South Waziristan in mid-October. More than 600 people have been killed in attacks throughout the country since the ground offensive was launched. Authorities have said Mehsud has been behind threats to foreign embassies in Islamabad, and there is a $120,000 bounty on his head.
Posted by: Frank G || 01/31/2010 09:59 || Comments || Link || E-Mail|| [336096 views] Top|| File under:
Eight Taliban Militants Die in Badghis Clash
[Quqnoos] An intense overnight battle with Taliban militants in northwestern Afghanistan has left eight Taliban insurgents dead on Saturday. Afghan forces backed by foreign troops attacked a group of Taliban fighters in the restive Bala Murghab district of Badghis province, a senior local police official said.

In the gun-battle which lasted an hour, NATO-led forces with air support attacked the Taliban targets in Bala Murghab -- one of the main Taliban strongholds in the relatively secure western Afghanistan.

A local Taliban leader, known as the head of Taliban Council in Bala Murghab is among the dead, the police official, Abdul Jabaar, told Quqnoos. A number of Taliban militants have been also wounded, Jabaar added.

Local officials said no civilians, Afghan and foreign troops have been harmed in the operation.
Posted by: Fred || 01/31/2010 00:00 || Comments || Link || E-Mail|| [336070 views] Top|| File under: Taliban
Militants Storm Govt Buildings in Helmand
[Quqnoos] Taliban fighters stormed government buildings and the UN office in Helmand province on Friday, officials said. The battle lasted eight hours after Taliban fighters launched the assault in Lashkar Gah, the provincial capital in early hours of the day.

Provincial officials said at least five attackers were killed and four Afghan soldiers had been injured in the gun-battle.

A purported Taliban spokesman, Qari Yousef Ahmadi, said seven fighters, armed with suicide vests and machine guns, had been sent to carry out the attack. He said that 20 foreign and Afghan soldiers were killed or wounded, but NATO said no deaths had been reported on the pro-government side.

Local officials said no civilians were harmed in the fighting.

"We cleared the building just minutes ago and all the enemy elements were killed," General Shir Mohammad Zazai, the southern military commander, told AFP news agency after the fighting ended.

"We have collected five bodies of the militants and the building is under our total control," he added.
Posted by: Fred || 01/31/2010 00:00 || Comments || Link || E-Mail|| [336076 views] Top|| File under: Taliban
Africa Horn
Egypt police arrest 'jihadist cell' planning attacks on Israelis
Egyptian police have arrested at least 23 men suspected of plotting attacks against Israeli visitors to Egypt, US ships in the Suez Canal, and of trying to join the 'jihad' in Darfur, Interior Ministry sources said Sunday.


Ambitious, the lads were.

The men were arrested in Mansoura, northeast of Cairo, two months ago. Authorities claim they are members of a new Islamic militant group.

Speaking on condition of anonymity, government sources said that Egypt's domestic intelligence service, State Security Investigations, had confiscated "a large amount" of explosives, including material similar to that used in the Qassam rockets Hamas has fired at Israel, in a raid earlier this month. They said a State Security prosecutor has accused the group of 23 men of plotting attacks against the Nile delta shrine of Abu Hasira, a 19th century rabbi whose grave is a pilgrimage site for Jews.

The group was also accused of training with live ammunition at a desert camp near the Mediterranean town of Damietta, of trying to join the "jihad" in the Sudanese province of Darfur, of plotting attacks against US ships in the Suez Canal and against banks in Alexandria and Cairo.

Cairo's independent daily al-Masry al-Youm on Sunday called the group the first "armed jihadist" organization arrested in the country since Egypt's battle with Islamist militants in the 1990s. The daily said the men were arrested "several weeks ago" and that they had confessed to following the ideas of Sayid Qutb, an Egyptian writer commonly identified as the modern father of Islamist political thought.
Posted by: ryuge || 01/31/2010 08:52 || Comments || Link || E-Mail|| [336071 views] Top|| File under:
Arabia
Houthis accept conditional end to war
[Al Arabiya Latest] The leader of Yemen's Houthi rebels said on Saturday in a message released on the Internet that he would accept the government's conditions to end the war if attacks against them cease.

"I announce our acceptance of the (government's) five points, after the aggression stops," Abdel Malak al-Houthi said in an audio message released on the Internet. "The ball is now in the other party's court."

Among Sanaa's demands are the withdrawal of rebels from official buildings, the reopening of roads in the north, the return of weapons seized from security services and the release of all military and civilian prisoners.

The Zaidi rebels, also known as Houthis, have been engaged in sporadic fighting with government forces since 2004.

The latest round broke out on August 11, when the military launched "Operation Scorched Earth," an all-out assault against the rebels.
Posted by: Fred || 01/31/2010 00:00 || Comments || Link || E-Mail|| [336092 views] Top|| File under:
Bangladesh
'Criminal' killed in 'shootout'
A criminal was killed in a "shootout" between his cohorts and law enforcers early hours yesterday at Dakshin Rangamatia village in Fatikchhari upazila of Chittagong.

The dead, identified as Osman Goni, 42, was the leader of a local gang, Osman Bahini.

Acting on a tip-off, a joint team of police and Rapid Action Battalion raided Rangamatia village around 3:30am while Osman with his gang members was making preparation for committing a robbery, police sources said.

The criminals opened fire on the law enforcers forcing them to fire back. Osman came in the line of fire during the gunfight while his accomplices managed to flee.

Police recovered a revolver, a light gun and five rounds of bullet after the gunfight.

After the incident Osman was taken to the upazila health complex where doctors declared him dead.

Osman was an accused in 20 cases including 10 for murders, police said.
Posted by: Fred || 01/31/2010 00:00 || Comments || Link || E-Mail|| [336075 views] Top|| File under:
Outlaw held at Islamic University
Police arrested an operative of the outlawed Gono Bahini from the campus of Islamic University Friday evening and recovered three bullets and three bombs from his possession.


"Outlaw" and "Islamic University." The two concepts just seem made for each other.


The arrestee was identified as Billal Hossain, 30. He is a cousin of Gono Bahini top cadre Ali Ehsan Kalu who is now holing up in India, police said.

Those top cadres - making trouble in many systems.

The arrest was made two days after police had arrested his younger brother Ali Murtoza Khasru, a student of Islamic University and also Bangladesh Chhatra League convener of Bangabandhu Sheikh Mujibur Rahman Hall of the university.

Clearly a family of ill repute with unfortunate ties to malefactors.

Police said they arrested Billal from the dormitory area as he was organising other operatives of Gono Bahini to create anarchy on the campus following the arrest of Khasru.

As per his statement, police later recovered an Indian pistol, three bullets and three bombs from a bag kept in a bush near the main gate of the university. Police claimed that Billal went to the university campus Thursday morning, a day after Khasru was arrested and organised his men. They put up a blockade on the Kushtia-Khulna highway for about two hours and padlocked the university main gate and administration building.

Police produced Billal before the district judicial magistrate court and sought a five-day remand. The court sent him to jail.

Off to da slammer witcha!
Posted by: Fred || 01/31/2010 00:00 || Comments || Link || E-Mail|| [336068 views] Top|| File under:
Britain
UK: MI5 Warns al-Qaeda Planning Attacks Using Females With Breast Implant Bombs...
Picture at Weaselzippers.
(Daily Mail)- Britain is facing a new Al Qaeda terror threat from suicide 'body bombers' with explosives surgically inserted inside them.

Until now, terrorists have attacked airlines, Underground trains and buses by secreting bombs in bags, shoes or underwear to avoid detection. But an operation by MI5 has uncovered evidence that Al Qaeda is planning a new stage in its terror campaign by inserting 'surgical bombs' inside people for the first time.

One security source said: 'If the terrorists are talking about this, we need to be ready and do all we can to counter the threat.'

A leading source added that male bombers would have the explosive secreted near their appendix or in their buttocks, while females would have the material placed inside their breasts in the same way as figure-enhancing implants.

Experts said the explosive PETN (Pentaerythritol Tetranitrate) would be placed in a plastic sachet inside the bomber's body before the wound was stitched up like a normal operation incision and allowed to heal.
Posted by: Goober Crealet3411 || 01/31/2010 00:00 || Comments || Link || E-Mail|| [336089 views] Top|| File under:
Home Front: WoT
Anarcho-Ex-Con Lutalo nabbed talking terrorist on Amtrak, freed
A recently released New Jersey prisoner was yanked off an Amtrak train in Colorado after fellow passengers heard him mention Al Qaeda and make threatening comments, authorities said. Ojore Nuru Lutalo, 64, was free on $30,000 bond Friday after his arrest earlier this week at a Colorado train station.

The Elizabeth, N.J., man was traveling to Chicago after reportedly attending the Los Angeles Anarchist Book Fair last weekend. Passengers riding with him Tuesday heard Lutalo speaking on his cell phone, declaring he hadn't killed anyone yet and demanding cooperation from a purported cohort.

"We have to work in small groups," he was quoted as saying in an affidavit. "They can hold you for 18 months. Do they have security on these trains? Are you with me or not?"

Lutalo later mentioned Al Qaeda before saying "17th century tactics won't work. We have 21st century tactics."

The train conductor said Lutalo was covered in a tan blanket during the trip, raising concerns since Amtrak personnel couldn't see what he was doing.

This article starring:
Ojore Nuru Lutalo
Posted by: Nimble Spemble || 01/31/2010 00:00 || Comments || Link || E-Mail|| [336082 views] Top|| File under:
India-Pakistan
Seventeen killed in attack on Bajaur post
[Dawn] Seventeen people, three Levies personnel among them, were killed and 47 others injured on Saturday when a burqa-clad suicide bomber blew himself up at a checkpoint near Bajaur Scouts Camp.

The attacker, said to be 16 or 17-year-old, was stopped by the Levies personnel at the post in the main bazaar of Khar town, witnesses said.

He detonated the explosives strapped to his body after troops ordered a body search, they added.

According to some officials, the limbs and shoes recovered from the scene indicated that the bomber was a woman. They added, however, that police had yet to arrive at a conclusion.

The Bajaur Levies personnel killed in the attack were identified as Havaldars Aqeel Khan and Ghulam Ali, and Lance Naik Ziaur Rehman.

The other dead were identified as Nasir Khan, Noor Badsha, Mohammad Jamal, Obaidullah, Gul Mohammad, Irfan Khan, Ashraf Khan, Rehmatullah, Hazrat Shah, Ijaz Khan, Sodair Khan, Farman and Yusuf. Most of them were local residents.

The injured were taken to DHQ hospital, Khar. Later, the critically wounded were referred to hospitals in Peshawar.

The blast was so powerful that several shops and two vehicles parked nearby were destroyed.

Officials of the political administration and a large number of Bajaur Levies personnel reached the place, cordoned off the area and started rescue work.

All the shops were closed and an indefinite curfew was imposed on Khar after the blast.
Political agent Iqbal Khan confirmed that it was a suicide attack, saying the head and legs of the attacker had been recovered.

AFP adds: A senior military official said that the bomber was making his way to nearby government buildings and military barracks when he was stopped by security personnel.
Posted by: Fred || 01/31/2010 00:00 || Comments || Link || E-Mail|| [336087 views] Top|| File under: TTP
Eight killed as violence flares up in Karachi
[Dawn] At least eight persons -- six alone in Qasba Colony and its neighbouring Orangi Town area -- were killed on Saturday, apparently as fallout of a late-night armed clash between two political parties in the ruling coalition, paralysing life and forcing a business shutdown in the vicinity.

The latest wave of violence served as a grim reminder of the targeted killings that claimed the lives of more than 40 people -- most of them associated with different political parties -- earlier this month, as the commitment made by the ruling parties and the determination promised by the law-enforcers failed to materialise.

The daylong incidents of firing and killing were triggered when unidentified armed men opened fire in Ghazi Mohallah, within the remit of the Mominabad police station, killing Tooti Khan, said to be in his early 20s, and wounding 37-year-old Riaz Ahmed. Both victims were residents of Sohrab Goth and had come to the area for business.

A few minutes later, a shooting incident in Bukhar Colony killed 35-year-old Rasool Khan within the remit of the Bukhar Colony police station. Though the police said they were not clear about the background of the dead, an area resident said the victim was associated with the Pakistan Tehrik-i-Insaf.

Two bodies of young men were also found on the Shabad Ground in Sector 13 of Orangi Town. The dead were later shifted to the Abbasi Shaheed Hospital, where doctors found a single bullet wound each in the heads of the victims.

"Their ages ranged from 25 to 30 years, and they were hit from a very close range," said an official at the health facility. "We received the dead bodies at around 2pm and their conditions suggest they were killed at least three to four hours before the autopsy."

Officials at the Orangi Town police station said the two victims remained unidentified as the area people did not recognise them.

"It seems that their bodies were dropped in that area after they had been killed somewhere else," said an official at the police station.

In a similar incident, police found the body of a young man on the Aqsa Ground in Sector L of Orangi Town. The body bore multiple bullet wounds.

Thirty-three-year-old Sajid Ali was killed in Liaquatabad when two men riding a motorbike targeted him as he was coming out of a bakery near his home, police said.
"His body has been shifted to the Abbasi Shaheed Hospital and there are no further details available about him and his family," said an official at the Super Market police station.

Life was paralysed by intense firing in Orangi Town, Bukhar Colony, Pirabad and Qasba Colony. A bus of route G-27 was set on fire in Block L of Orangi Town by unidentified arsonists.

In Manghopir, 35-year-old Fahim Wajih was shot dead when he was leaving his showroom. A resident of Garden East, the victim was targeted and killed by two men riding a motorbike.

Though both the Awami National Party (ANP) and the Muttahida Qaumi Movement (MQM) condemned the killings, and blamed unnamed political parties for the fresh wave of violence, the police authorities see no solution to frequent killings until de-weaponisation of the city.

"We have been pursuing the proposal to review the law about the possession of illegal weapons and to devise a mechanism to seize such arms," said capital city police officer (CCPO) Waseem Ahmed, who confirmed seven people were killed in the fresh violence.

He said the availability of arms in the city would never be capped until a campaign against illegal weapons was launched. However, the parties in the coalition government evaded the issue of de-weaponisation when it was mentioned to them.

"An ethnic party is causing harassment to Urdu-speaking people, mainly in the Qasba Colony and Orangi Town areas," said a statement issued by the MQM quoting the party's legislators in the national and provincial assemblies.

"They killed an MQM worker on Friday night, and we demand that the prime minister, federal interior minister and chief minister order action against the killers."

Similar concerns were expressed by the ANP, which blamed a political party for the recent lawlessness in the city.

"In Qasba Colony, Aligarh and other parts of the city the same people were targeting and killing Pakhtuns," said a party spokesman. "The victims were poor people such as labourers and were on their way to work when gunmen of a political party gunned them down for no reason."
Posted by: Fred || 01/31/2010 00:00 || Comments || Link || E-Mail|| [336080 views] Top|| File under: Govt of Pakistan
Taliban shoot two US spies in North Waziristan
[Dawn] Taliban militants shot dead two men in Pakistan's restive northwest tribal belt after accusing them of spying for the United States, officials said Saturday.

Their bullet-riddled bodies were found dumped by the side of a road in Datta Khel region, 15 kilometres (nine miles) south of Miranshah, the main town in the tribal North Waziristan region, local police officer Qayyum Khan told AFP.

They were local tribesmen who had been captured last month after a drone attack in the region killed 12 people, he said.

A note found near the bodies said "both were executed after an investigation showed they had been spying for US forces" operating across the border in Afghanistan.

Two security officials and local tribesmen confirmed the incidents.

Militants frequently kidnap and kill tribesmen, accusing them of spying for the Pakistani government or US forces in Afghanistan, where Taliban fighters are leading an insurgency.

A volley of drone strikes has hit the northwest this month, all in North Waziristan, a bastion of Al-Qaeda fighters, the Taliban and the Haqqani network, known for staging attacks on US and Nato troops in Afghanistan.

The latest drone strike on Friday night on a suspected Taliban compound in the region killed five militants, officials said.
More than 750 people have been killed in over 80 drone strikes in Pakistan since August 2008.

Washington says the tribal regions, where security forces are battling Islamist militants, have become a safe haven for extremists.
Posted by: Fred || 01/31/2010 00:00 || Comments || Link || E-Mail|| [336076 views] Top|| File under: al-Qaeda in Pakistan
Pak soil used by Jundullah for attacks in Iran
[Dawn] Balochistan Inspector General of Police (IGP) Javed Shah Bukhari said on Saturday that there are indicators about the use of Pakistani soil by the militant group Jundullah for carrying out terrorist attacks across the border in Iran. He, however, added that no solid evidence is available in this regard.

"Indicators suggest that Jundullah might have used our soil a couple of times for terrorist attacks across the border," said Bukhari.

The IGP said that the protest by police personnel was a conspiracy against the chief minister in which some political activists were also involved.

"Presently, the morale of the police force in Balochistan is down due to the target killings of the force's personnel," said Bukhari.

He further said that the police have not been able to identify the culprits behind the recent attack on Nato tankers in Balochistan.

"Intelligence network needs to be improved in the province to check terrorism," said the IGP.
Posted by: Fred || 01/31/2010 00:00 || Comments || Link || E-Mail|| [336065 views] Top|| File under: Jundullah
Nine militants killed in Bajaur airstrikes
[Dawn] At least nine militants were killed in airstrikes in the Bajaur tribal region's Mamond tehsil, DawnNews reported.
Gunship helicopters hit militant compounds in Mamond destroying a number of hideouts, sources said.

Most of the areas of Mamond tehsil have been cleared of militants. However, southern parts of the tehsil still remain under militant control where security forces are facing stiff resistance.

Security forces have now begun an active operation in areas heavily occupied by Taliban militants with the help of heavy artillery supported by air raids.
Posted by: Fred || 01/31/2010 00:00 || Comments || Link || E-Mail|| [336077 views] Top|| File under: TTP
Terrorists accused of 45 bombings rounded up
[Geo News] Peshawar police claimed to have apprehended 5 terrorists involved in 45 bomb blasts in different parts of provincial capital during raids conducted by police parties on Saturday evening, Geo news reported. Heavy amount of arms were also recovered amid crackdown against miscreants, sources said. SP Peshawar city Imran Kishor told media terrorist Imael among four his accomplices were nabbed from Phando locality, which have been involved in 45 bomb explosions in NWFP province. During media briefing, SP Peshawar also produced before newsmen the recovered arms and arrested miscreants.
Posted by: Fred || 01/31/2010 00:00 || Comments || Link || E-Mail|| [336077 views] Top|| File under: al-Qaeda in Pakistan
Iraq
Suicide bomber kills two, wounds 23 in Iraq
[Dawn] A suicide bomber with a vest packed with explosives on Saturday killed at least two people and wounded 23 in a cafe frequented by police and tribal militias in the medieval city of Samarra, police said.

The attack occurred at 6.05 pm (1505 GMT) in Samarra, a city located 110 kilometres (68 miles) north of Baghdad in Salaheddin province, a police official said.

The cafe is a known haunt for police and members of the Sahwa (Awakening) movement, known as the "Sons of Iraq" by the US army, which joined American and Iraqi forces in 2006 and 2007 to fight Al-Qaeda and its supporters, leading to a dramatic fall in violence across the country.

No group immediately claimed responsibility for the attack.

Years of sectarian carnage was sparked by the destruction of the golden domed al-Askari mosque in Samarra, 100 km (62 miles) north of Baghdad, in February 2006.

Despite a drop in overall violence over the last two years, bombings and other attacks remain common in Iraq, but the bloodshed is a far cry from the dark days of sectarian slaughter in 2006-2007.
Posted by: Fred || 01/31/2010 00:00 || Comments || Link || E-Mail|| [336072 views] Top|| File under: al-Qaeda in Iraq
Israel-Palestine-Jordan
Man killed in Gaza tunnel following electric shock
[Ma'an] A Palestinian died from an electric shock sustained in a tunnel on the border between Gaza and Egypt on Saturday afternoon.

Muawia Hassanen, head of the emergency and ambulance services in Gaza said that Ashraf Al-Atar, 23, died upon arrival at the Abu Yousef An-Najjar hospital in Rafah.

Last Thursday, Ramzi Al-Aqra', 21, died when a tunnel collapsed in Rafah, south of Gaza.
Posted by: Fred || 01/31/2010 00:00 || Comments || Link || E-Mail|| [336079 views] Top|| File under: Hamas
Egyptian security blacklist Gaza police officer
[Ma'an] Egyptian authorities had blacklisted head of the Khan Younis police patrol unit Ibrahim Ma'roof, Egyptian security sources revealed on Saturday.

Ma'roof was detained on a number of charges which sources would not elaborate on. Sources said that he was involved in a number of disturbances against Egyptian security forces.

Ma'roof was detained at the Rafah crossing on Thursday as he returned from Egypt with his father who was undergoing treatment.

The sources added that Ma'roof remains under investigation in the port city of Al-Arish and will be transferred to Cairo for further questioning.
Posted by: Fred || 01/31/2010 00:00 || Comments || Link || E-Mail|| [336074 views] Top|| File under: Hamas
Southeast Asia
Five civilians, including six year old, gunned down in Thai south
Terrorists Suspected separatist militants have shot and killed five Muslim villagers, including a six-year-old boy, in the latest violence in Thailand's insurgency-plagued south, police said on Sunday.

A 45-year-old man and his wife, 39, were shot dead in an ambush early Saturday on their way to work at a rubber plantation in Pattani province.

On Sunday morning in the same province, a six-year-old boy and his parents, aged 42 and 50, were killed as they were travelling by motorcycle, police said. A bullet also grazed the couple's youngest son, aged five, on the head, and he was taken to hospital.
Posted by: ryuge || 01/31/2010 08:36 || Comments || Link || E-Mail|| [336075 views] Top|| File under:
Syria-Lebanon-Iran
Iran starts trial of 16 post-election protestors
[Al Arabiya Latest] Iran put on trial on Saturday 16 anti-government protesters, including two women, who were arrested on the Shiite mourning day of Ashura, the official IRNA news agency reported.

Five of the defendants are accused of being mohareb (enemies of God) and corrupt on earth, both crimes punishable by death under the Iranian legal system, which is based on sharia, Islamic law, IRNA said.

The rest are accused of "gathering and conspiring against security, propaganda against the system and seeking to harm security by inciting unrest and riot," it said.


The semi-official Isna news agency quoted the deputy Tehran prosecutor as saying that of the 16, one was a member of the outlawed Baha'i faith, one was a communist and some of the rest belonged to the counterrevolutionary group Mojahedin Khalq Organization.

Ashura demonstrations on Dec. 27 were the bloodiest showdown in months between anti-government protesters and security forces.

About 1,000 people were arrested and eight killed, including the nephew of opposition leader Mir Hossein Mousavi.
Posted by: Fred || 01/31/2010 00:00 || Comments || Link || E-Mail|| [336069 views] Top|| File under: Govt of Iran
Terror Networks
Al Qaeda revives across a growing arc of terror
Bored, depressed and stuck in a dead-end job, Khaled al-Bawardi spent just a few hours watching jihadi videos to convince himself that he wanted to fight for militant Islam. It took another six years in Guantanamo Bay, plus a year in religious rehab in Saudi Arabia, to realise there might be better career options. "When I was young, I thought these people were angels and we had to follow them,' said Mr Bawardi, formerly Inmate 68 at Guantanamo and one of hundreds of Saudi al Qaeda suspects arrested after the US invasion of Afghanistan. "Now, though, I can see between right and wrong.'

Quietly-spoken, and dressed in a traditional Arab robe and keffiya, Mr Bawardi is an alumnus of the Prince Mohammed bin Nayef Centre for Counselling and Care outside Riyadh, where for the last two years, batches of former Guantanamo inmates have undergone religious "deprogramming' in exchange for their liberty. With its swimming pool, games rooms and therapy courses such as "10 Steps Toward Positive Thinking', it resembles a jihadist's version of London's Priory clinic. Yet like any rehab programme, it also has its recidivists - and Batch 10, to which Mr Bawardi belonged, is a case in point.

The tenth group of Saudis to be flown back from Guantanamo Bay, no less than five of the original 14 who passed through the programme absconded to neighbouring Yemen to re-embrace terrorism. To the embarrassment of their mentors, and the dismay of Washington, one Batch 10 member, Said al-Shihri, has since re-surfaced as no less than deputy leader of al-Qaeda in the Arabian Peninsula, the movement's new Yemen-based branch. Such "relapses' show how, more than eight years since 9-11, al-Qaeda has confounded its doomsayers with both its resilience and its ever-spreading presence.

When Batch 10 first arrived back at Riyadh airport two years ago, Western diplomats and intelligence officials were becoming increasingly confident that the movement was on its back foot. Last week, though, as diplomats gathered in London for crisis meetings on the future of both Afghanistan and Yemen, the mood was rather less upbeat. Like a global franchise, outlets of the movement have begun baring their teeth throughout a giant arc across Africa and the Middle East, finding new homes in places where the writ of government is weak or non-existent.
Posted by: ryuge || 01/31/2010 09:03 || Comments || Link || E-Mail|| [336070 views] Top|| File under:
Pakistani state TV: 'Drone killed Taliban chief Mehsud'
Pakistan's state TV says Taliban leader Hakimullah Mehsud has been buried, contradicting earlier militant denials he died in a drone attack this month.


Nothing like a bit of contradiction with your coffee in the morning


The state broadcaster - without giving sources - said Mehsud had been buried in the village of Mamozai in the North Waziristan region.


Which bits?


Reports of his death surfaced after a missile strike in South Waziristan on 14 January killed at least 10 people.


Ooh my, not risen from the dead ?! those zombie terror drones zapped by mech drones , theres an underlying theme here !


But the Taliban insisted Mehsud had left the area before the attack.


Bits of him left the area, in all directions by all accounts except the spokesmans
Posted by: Oscar || 01/31/2010 04:23 || Comments || Link || E-Mail|| [336095 views] Top|| File under:
Who's in the News
52
[untagged]
4
Govt of Iran
4
Taliban
3
Hamas
2
al-Qaeda in Pakistan
2
TTP
2
Govt of Sudan
1
Govt of Pakistan
1
Jundullah
1
al-Qaeda in Iraq
1
al-Qaeda in Arabia
1
Commies
1
Global Jihad
1
al-Qaeda
Bookmark
E-Mail Me
The Classics
The O Club
Rantburg Store
The Bloids
The Never-ending Story
Thugburg
Gulf War I
The Way We Were
Bio
Merry-Go-Blog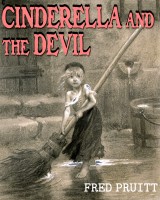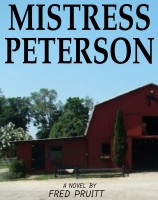 On Sale now!


A multi-volume chronology and reference guide set detailing three years of the Mexican Drug War between 2010 and 2012.

Rantburg.com and borderlandbeat.com correspondent and author Chris Covert presents his first non-fiction work detailing the drug and gang related violence in Mexico.

Chris gives us Mexican press dispatches of drug and gang war violence over three years, presented in a multi volume set intended to chronicle the death, violence and mayhem which has dominated Mexico for six years.
Click here for more information


Meet the Mods
In no particular order...


Steve White
Seafarious
tu3031
badanov
sherry
ryuge
GolfBravoUSMC
Bright Pebbles
trailing wife
Gloria
Fred
Besoeker
Glenmore
Frank G
3dc
Skidmark



Better than the average link...



Rantburg was assembled from recycled algorithms in the United States of America. No trees were destroyed in the production of this weblog. We did hurt some, though. Sorry.
3.235.188.113

Help keep the Burg running! Paypal: