Afghanistan
3 Americans Killed in Afghanistan
KABUL — Two U.S. service members and one U.S. employee were killed Friday in eastern Afghanistan, pushing the American death toll this month to 29. NATO announced the deaths in a brief statement that did not say whether the three were killed by hostile fire or an accident. It said the incident was under investigation and no further information was available at this time.

Officials said Friday's attack began about 10 a.m. when the insurgents opened fire from a hotel under construction near an army barracks. NATO said the Afghan troops backed by attack helicopters contained the gunmen in the vacant, four-story building. The fighting lasted more than seven hours as both sides fired at each other with heavy machine guns and rocket-propelled grenades.

Store owners fled a nearby market area and streets elsewhere in the city emptied as authorities encouraged residents to stay home.

"I was in my shop when I heard the loud noises from the fighting," said Haji Mohammad Karim. "We all closed our stores and went home. The city was like a ghost town. The only people on the streets were security forces."

Deputy provincial governor Abdul Sattar Mirzekwal said two of the attackers blew themselves up while four other bullet-riddled bodies were found in the debris. Security forces reported four soldiers and two policemen wounded.

Taliban spokesman Qari Yousef Ahmadi claimed responsibility for the attack, saying the Taliban had dispatched a team of seven men armed with suicide vests and machine guns to attack the local branch of the U.N. mission in Afghanistan and a guesthouse used by government officials in the city. Ahmadi said 20 foreigners had been killed and wounded, but Afghan officials said no deaths were reported other than the militants.

Daoud Ahmadi, a spokesman for the provincial government, said officials had received tips in recent days that the Taliban planned an attack on government buildings in Lashkar Gah.
Posted by: Steve White || 01/30/2010 00:00 || Comments || Link || E-Mail|| [10797 views] Top|| File under:
Taliban launch assault in Lashkar Gah
Fierce gun battles have raged between NATO-backed Afghan troops and heavily-armed militants targeting UN and government buildings in the city of Lashkar Gah.

Several militants armed with machine guns attacked the UN office in the capital of the volatile Helmand province on Friday.

Sound of rocket-propelled grenades and heavy gunfire could be heard from an area which houses government offices and international organizations.

Afghan forces had to call in air support after coming under fire from what they say was a large number of militants.
Posted by: Fred || 01/30/2010 00:00 || Comments || Link || E-Mail|| [10793 views] Top|| File under: Taliban
Africa Horn
China joins Somalia anti-piracy operation
China has agreed to join an international naval operation to fight piracy off the coast of Somalia.

China has been focusing on protecting its own shipping in the area, but it will now join the naval forces of the US, Nato and the European Union. This grouping, the Shared Awareness and Deconfliction (Shade), protects a shipping corridor in the western Indian Ocean. This is the area where pirate attacks are most frequent.

Members of the international naval task force say that although attacks there have increased, fewer have been successful.

The BBC's United Nations correspondent Barbara Plett says officials believe having China on board will allow more ships to be diverted to the Somali Basin, a vast expanse of water in the western part of the Indian Ocean, where attacks are at an all time high. The agreement also allows China to take on the rotating chairmanship of the naval task force that coordinates patrols.

China is believed to be interested in raising its participation in the anti-piracy drive partly because one of its ships was hijacked last October. The De Xin Hai bulk carrier was reportedly freed in late December amid reports of a possible ransom payment.

Analysts say China is also eager to extend its naval reach beyond its shores.


And test their ability to deploy beyond its shores, and supply their ships, and see which ships are best suited for what.

Chinese media have reported the stepping up of China's role in anti-piracy patrols as the moment when China takes on a "central" and "leadership" role in an important international operation.

Hong Kong's South China Morning Post newspaper reported that China had been lobbying for the expanded role for months. The newspaper editorialised that China would "show its worth as a global player".

Noting the concern, even alarm, among some of China's neighbours at the country's growth as a maritime power, the newspaper said China's participation in the anti-piracy effort would help increase trust.


Oh sure, you can always trust the Red Chinese ...
Posted by: Steve White || 01/30/2010 00:00 || Comments || Link || E-Mail|| [10797 views] Top|| File under:
Fighting kills at least 12 in Somali capital
[Al Arabiya Latest] Fighting between Islamist insurgents and African Union peacekeepers continued on Friday killing at least 12 people in Somalia's capital, health services and witnesses said.

The clashes in the war-ravaged city marred plans to celebrate the first anniversary of the election of President Sharif Sheikh Ahmed, who was seen as Somalia's best chance for peace in years when he came to power.


Twelve deaders would be a mar on most celebrations, unless you're an Aztec or an Islamist or something like that...


Rebels from the Shabaab group, which Washington says is al-Qaeda's proxy in the Horn of Africa state, said they attacked government bases and the African Union Mission in Somalia (AMISOM) peacekeeping troops before pulling back, and were then hit by shell fire themselves. "This fighting was the worst in months," Mogadishu resident Ahmed Hashi told Reuters.

Violence in Somalia has killed 19,000 civilians since the start of 2007 and uprooted a further 1.5 million people, helping to trigger one of the world's worst humanitarian emergencies. Western security agencies say the country has become a safe haven for Islamist militants, including foreign jihadists, who are using it to plot attacks across the region and beyond.

In a statement, Shabaab claimed responsibility for the overnight assault and accused the AU of bombing civilians. "The mujahedeen attacked AMISOM and government bases last night and we killed some of their troops," the insurgents said. "When we pulled back, AMISOM began intentionally shelling residential areas. We shall keep on targeting them."

AMISOM officials could not immediately be reached.

At least 25 people were also wounded in the clashes, an officer with the ambulance service told Reuters, mostly in the capital's Hodan Wardhigley and Howl Wadag districts.

"We were woken up by the explosions at 2 a.m. and haven't slept since because of the non-stop shelling," said Nurta Hussein, another resident. "Two mortar bombs landed in this neighborhood, killing four civilians and wounding six."

Somalia has not had an effective central government for nearly two decades, leading to the rise of warlords, heavily armed militias and pirates terrorizing shipping off its shores.

The fragile Western-backed administration of President Sheikh Sharif Ahmed controls little more than a few strategic sites in the capital. For weeks it has been promising a new offensive against Shabaab and another rebel group, Hizbul Islam, which both want to impose a harsh version of Shariah law.

Reached by telephone on Friday, Somalia's state minister for defense, Sheikh Yusuf Mohammad Siad, a former warlord also known as "Inda'ade" or "white eyes", said government forces had killed more than 10 insurgents during the overnight fighting.

"Tension is still high," Siad told Reuters. "Their bodies still lie in the areas where the battles took place."
Posted by: Fred || 01/30/2010 00:00 || Comments || Link || E-Mail|| [10803 views] Top|| File under: al-Shabaab
Africa North
Kadhafi extends detention for jailed al-Qaeda terrorists
[Maghrebia] In an effort to prevent attacks on civilians, Libyan leader Moamer Kadhafi plans to keep some 300 convicted al-Qaeda terrorists in jail after they complete their sentences.


... thereby demonstrating that while he's demented he's not nutz...


"These people are heretics...They killed a number of civilians and police," Reuters quoted Kadhafi as telling legislators on Thursday (January 28th). "It is a necessity to keep them in prison. They are very dangerous as they are ready to resume killing people in our streets here or travel to Algeria or Egypt or elsewhere to stage attacks," he said.
Posted by: Fred || 01/30/2010 00:00 || Comments || Link || E-Mail|| [10795 views] Top|| File under: al-Qaeda in North Africa
Morocco sentences man linked to Madrid train bombings
[Maghrebia] A Sale court on Thursday (January 28th) sentenced Mohamed Belhaj, 32, to eight years in prison for involvement in terrorist acts, MAP reported. Belhaj, who was extradited to Morocco from Syria to stand trial, was also wanted by the Spanish police for allegedly renting his flat to terrorists involved in the 2004 Madrid train bombings that killed nearly 200 people.


Good idea. Never forgive. Never forget.
Posted by: Fred || 01/30/2010 00:00 || Comments || Link || E-Mail|| [10798 views] Top|| File under: al-Qaeda in Europe
China-Japan-Koreas
N. Korea conducts 3rd day of live-fire artillery exercises
[Kyodo: Korea] North Korea conducted a third day of live-fire artillery exercises Friday morning near its western sea border with South Korea. ""About 20 artillery firing sounds were sporadically heard between 7:50 to 11:50 from the North"s waters near the (South"s) Yeonpyeong island,"" an official from the South"s Joint Chiefs of Staff said.
Posted by: Fred || 01/30/2010 00:00 || Comments || Link || E-Mail|| [10794 views] Top|| File under: Commies
India-Pakistan
Pakistan: 25 dead in suicide bomb, US missile hit
A suicide bomber killed 16 people Saturday at a police checkpoint in a northwest Pakistani tribal area where the military declared victory over the Taliban and al-Qaida last year, highlighting the difficulty Islamabad has in holding regions once the battle phase of its army offensives end.

Elsewhere in the lawless tribal belt bordering Afghanistan, suspected U.S. missiles killed nine alleged militants, officials said.
Posted by: ed || 01/30/2010 10:24 || Comments || Link || E-Mail|| [10802 views] Top|| File under:
7 members of banned outfit held in Mianwali
[Geo News] The law enforcement agencies have arrested 7 terrorists including key member of a banned outfit, Usman, from Mianwali.

According to sources, detainees include 2 suicide attackers, who were planning to target DCO office in Sargodha and other important buildings.

They were traced over the hints given by 2 alleged terrorists already under police custody.

The network of detainees carried out a number of terrorists' activities, including attacks in Rawalpindi.

The arrested also gave hints about attack on Khosa House in Dera Ghazi Khan and the culprits have been identified, sources added.
Posted by: Fred || 01/30/2010 00:00 || Comments || Link || E-Mail|| [10798 views] Top|| File under:
3 suspected terrorists held in Lahore
[Geo News] Joint interrogation team of intelligence agencies has detained 3 alleged terrorists from a colony near Minar-e-Pakistan on Friday.

In addition, Law enforcers have recovered weapons, mobile phone SIMs and jihadi literature from their possession.

All three persons are the key members of Tehreek-e-Taliban Pakistan Punjab chapter, intelligences sources said, adding they have been arrested on the identification of Abdul Rasheed, who is already in police custody in connection with Moon Market bombing.

The detainees- Molvi Mir Fazalullah, Haya Gul and Qari Sufiyan- have been shifted to some unknown place for interrogation.

It may be noted that Swat's resident, Abdul Rasheed, was a worker of Punjab University, while his son is also among the most wanted persons.
Posted by: Fred || 01/30/2010 00:00 || Comments || Link || E-Mail|| [10798 views] Top|| File under: al-Qaeda in Pakistan
Gunmen kill three Iran-bound pilgrims: police
[Dawn] Gunmen in southwestern Pakistan opened fire on pilgrims bound for Iran on Friday, killing three Shia Muslims and wounding seven others, in what police said was a sectarian attack.

Four people riding two motorbikes sprayed bullets on the pilgrims when their bus stopped near a restaurant on the outskirts of Quetta, the main city in the insurgency-hit province of Baluchistan, local police chief Asif Sheikh said.

"Three people including a woman were killed and six others wounded," he told AFP. The assailants managed to escape.

The pilgrims from the minority Shia community had left the southern port city of Karachi and were heading through Baluchistan to Iran to visit holy sites, senior police officer Zaman Tareen said. "It was a sectarian attack. The victims were Shia Muslims," he added.

Hundreds of people have died in oil and gas-rich Baluchistan since late 2004, when rebels rose up demanding political autonomy and a greater share of the profits from the province's abundant natural resources.

Impoverished Baluchistan, which borders Iran and Afghanistan, has also been troubled by militant and sectarian violence.

Shia's account for about 20 per cent of Pakistan's population, which is mainly Sunni.

The groups usually coexist peacefully but outbreaks of sectarian violence involving militants from both communities have claimed more than 4,000 lives across Pakistan since the late 1980s.
Posted by: Fred || 01/30/2010 00:00 || Comments || Link || E-Mail|| [10796 views] Top|| File under: al-Qaeda in Pakistan
At least 44 militants killed in fighting: Officials
[Dawn] Pakistan security forces battled militants close to the Afghan border Friday in fighting that has killed 44 suspected insurgents over the last three days, a government official said.

There was no independent confirmation of the fighting or the identities of the dead in Bajur, a tribal region where al-Qaida and Taliban have long had a presence.

The Pakistan army launched a major operation in Bajur against the militants in 2008 that it claimed had cleared the area of militants, but clashes have continued since then.

Abdul Kabir, the top-ranking official in Bajur, said several troops had been injured in the fighting in the Slarzai area. He said the clashes began Wednesday when troops began helping a council of tribal elders in evicting Taliban from the area.

He said 21 militants were killed Friday, following 23 killed in the two preceding days.

Pakistan has launched a series of offensives against militants in the tribal areas, pushing them back in some areas.

But Western countries want the army to continue pressing the fight because Taliban fighters in Afghanistan use the region as base from which to attack Nato and US forces.
Posted by: Fred || 01/30/2010 00:00 || Comments || Link || E-Mail|| [10794 views] Top|| File under: TTP
Kashmir militants kill two Indian soldiers
[Dawn] Militants killed two Indian army soldiers during a mountain gun battle in revolt-hit Kashmir, the military said Friday, in the latest of a series of clashes this month.


The artillery fire a few days ago had nothing to do with this. Really. That was... ummm... something else.


The fighting erupted late Thursday in the mountains of southern Kishtwar district, army spokesman Biplab Nath told AFP. Troops have launched an intensive search to "arrest or eliminate" the militants, he said. "Reinforcements have been rushed to the area," he added.

The attack came hours after suspected militants shot and wounded Ismail Lone, a senior official of the Communist Party of India in southern Kulgam district, a police spokesman said. Lone's nephew was also hurt in the shootout.

Militants often attack pro-India politicians and their workers in Muslim-majority Kashmir where separatists have waged a two-decade revolt against New Delhi's rule.
Posted by: Fred || 01/30/2010 00:00 || Comments || Link || E-Mail|| [10793 views] Top|| File under:
Iraq
Officials in Iraq Confirm Death of Key Terrorist, other news
Officials in Iraq have positively identified a terrorist killed Jan. 22 after he attacked a security-team member acting on a warrant against him.

Multiple tests, including fingerprint matches, confirmed the identity of Saad Uwayyd Ubayd Mujil al-Shammari, also known as Abu Khalaf. Shammari was name in a court-issued warrant as a key al-Qaida in Iraq member wanted for facilitating the entry of hundreds of foreign terrorists from Syria into Iraq since 2006.

For the past four years, Shammari was considered by U.S. and Iraqi intelligence officials to be a foremost senior al-Qaida foreign terrorist facilitator who assisted in the movement of hundreds of terrorists from Syria into Iraq.

The foreign terrorists conducted numerous high-profile attacks throughout Iraq and killed many people, including security forces in Iraq, Iraqi government workers and civilians, officials said.

Based on information collected from other members of the terrorist network previously arrested and questioned, Shammari prepared many of the foreign terrorists in Syria prior to their entry into Iraq to conduct suicide attacks. He also was key in obtaining and distributing money and weapons to terrorist group members operating throughout Iraq.

As a result of Shammari's death, it is likely that al-Qaida in Iraq's ability to obtain foreign fighters, finance operations and conduct suicide attacks against the Iraqi populace has been significantly disrupted, officials said.

This article starring:
Abu Khalaf
Saad Uwayyd Ubayd Mujil al-Shammari
Posted by: Anonymoose || 01/30/2010 00:00 || Comments || Link || E-Mail|| [10793 views] Top|| File under:
Israel-Palestine-Jordan
Hamas: Israel assassinated Hamas commander in Dubai
[Ma'an] Israel killed a top Hamas official in Dubai last week, an official told Reuters on Friday. The official, identified as Mahmoud Al-Mabhouh, was thought to be behind the assassinations of two Israeli soldiers, Avi Sasportas and Ilan Saadon, in the 1980s. He was a member of Hamas' military wing, the Al-Qassam Brigades.
Thought he died of cancer?
"I cannot reveal the circumstances. We are working with the authorities in the United Arab Emirates," said Izzat Al-Rishq, a member of Hamas' politburo, speaking in Damascus.


The teevee said Hamas was claiming the corpse showed signs of electrical shocks to the head, which'd be a fairly unique method of assassination. Of couse faking cancer symptoms and treatment would be, too.


Al-Rishq said he was killed on 20 January in Dubai, the day after he arrived from Syria, where he lived.


"Hi! I'm here in Dubai! [Gasp!] Rosebud!"


Al-Mabhouh had served as a liaison between Iran and Hamas, according to various reports, helping to smuggle weapons into the Gaza Strip. He had been jailed several times by Israel, whose forces reportedly destroyed his Gaza home at some point. "We in Hamas hold the Zionist enemy responsible for the criminal assassination of our brother, and we pledge to God and to the blood of the martyrs and to our people to continue his path of jihad and martyrdom," read a statement on a Hamas' news site.
Posted by: Fred || 01/30/2010 00:00 || Comments || Link || E-Mail|| [10797 views] Top|| File under: Hamas
Southeast Asia
Couple gunned down in southern Thailand
Terrorists Suspected separatists shot a couple of rubber tappers on Saturday in Thailand's troubled south, police said.

The couple were shot on their motorcycle as they were on their way to tap rubber in Pattani, one of the three southern provinces bordering Malaysia where more than 3,900 people have died in violence since 2004 blamed mostly on separatist insurgents. The husband was shot dead instantly while the wife died later in hospital, police said.
Posted by: ryuge || 01/30/2010 06:05 || Comments || Link || E-Mail|| [10794 views] Top|| File under:
Indonesia arrests terror suspect
[Straits Times] AN ISLAMIC extremist accused of killing 22 people in the bombing of a Christian market in Indonesia in 2005 has been arrested, the police said on Friday.

Police said Eko Budi Wardoyo, also known as Ada Munsih or Amin, was caught a week ago in Sidoarjo, East Java province.

'The police have succeeded in arresting a suspect who was involved in the bombing in Tentena, Poso, in 2005,' police spokesman Edward Aritonang said.

'He was also involved in the shooting of priest Susianti Tinulele, and the bombing of the Tual market in Palu,' Mr Aritonang said.

On May 28, 2005, two bombs tore through a meat market in the mainly Christian town of Tentena, in Central Sulawesi's Poso Regency, in an attack blamed on regional Islamic terror network Jemaah Islamiyah (JI). Police would not comment on whether Wardoyo was a member of JI.

Tinulele was shot dead in a church in Palu, Central Sulawesi's capital, in July, 2004.
Posted by: Fred || 01/30/2010 00:00 || Comments || Link || E-Mail|| [10794 views] Top|| File under: Jemaah Islamiyah
Suspects linked to Nigerian
[Straits Times] TEN terrorism suspects detained in Malaysia are believed to be linked to the Nigerian student responsible for the botched Christmas Day plane bombing near Detroit, a report said on Thursday. Malaysia said on Wednesday it had arrested the 10, including nine foreigners, for 'acts of terrorism' and that they were members of an international terror outfit tracked down in cooperation with foreign intelligence groups.

The government-linked New Straits Times said the 10, including several Nigerians, were linked to Umar Farouk Abdulmutallab, who allegedly tried to detonate explosives on the Northwest Airlines plane approaching Detroit.

'It was learnt that foreign anti-terrorism agencies informed Malaysian authorities that the 10 were linked to Abdulmutallab and that they were in Malaysia,' said the paper.

The English-language daily did not cite any sources for its front-page report. Malaysian police chief Musa Hassan refused to confirm or dismiss the report. 'I cannot reveal anything, it's still under investigation,' he told AFP. 'I am not denying anything,' he added.

Malaysian Home Minister Hishammuddin Hussein said on Wednesday that the 10 were being held under the Internal Security Act (ISA), which allows for indefinite detention without trial. Mr Syed Ibrahim Syed Noh, chairman of the Abolish ISA Movement, said the activist group would later on Thursday release the names and nationalities of the 10 suspects, who come mainly from Yemen, Syria, Nigeria and Jordan.
Posted by: Fred || 01/30/2010 00:00 || Comments || Link || E-Mail|| [10804 views] Top|| File under: al-Qaeda
Who's in the News
50
[untagged]
4
Govt of Iran
3
Taliban
3
Hamas
2
al-Qaeda in North Africa
2
al-Qaeda in Pakistan
1
Commies
1
al-Shabaab
1
Jemaah Islamiyah
1
al-Qaeda in Europe
1
TTP
1
al-Qaeda
Bookmark
E-Mail Me
The Classics
The O Club
Rantburg Store
The Bloids
The Never-ending Story
Thugburg
Gulf War I
The Way We Were
Bio
Merry-Go-Blog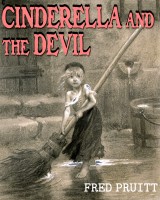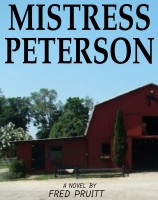 On Sale now!


A multi-volume chronology and reference guide set detailing three years of the Mexican Drug War between 2010 and 2012.

Rantburg.com and borderlandbeat.com correspondent and author Chris Covert presents his first non-fiction work detailing the drug and gang related violence in Mexico.

Chris gives us Mexican press dispatches of drug and gang war violence over three years, presented in a multi volume set intended to chronicle the death, violence and mayhem which has dominated Mexico for six years.
Click here for more information


Meet the Mods
In no particular order...


Steve White
Seafarious
tu3031
badanov
sherry
ryuge
GolfBravoUSMC
Bright Pebbles
trailing wife
Gloria
Fred
Besoeker
Glenmore
Frank G
3dc
Skidmark



Better than the average link...



Rantburg was assembled from recycled algorithms in the United States of America. No trees were destroyed in the production of this weblog. We did hurt some, though. Sorry.
3.238.118.80

Help keep the Burg running! Paypal: