Afghanistan
Ten Afghan police officers killed
Ten police officers, including the local counter-terrorism chief, were killed in a suicide bombing in northern Afghanistan on Saturday. Shortly after 5 p.m. (1230 GMT) a man driving a motorbike detonated a large bomb at a busy roundabout in the north city of Kunduz near a group of police officers, provincial police chief spokesman Sayed Sarwar Hussaini said.

"As a result of a suicide attack 10 policemen were killed, including the head of the traffic department and the head of the counter-terrorism office," said Hussaini.

Four civilians and five other police officers were wounded in the bombing, he said.

No-one has claimed responsibility for the attack but militants, including the Taliban, are active in the area.
Posted by: Steve White || 01/27/2013 00:00 || Comments || Link || E-Mail|| [10802 views] Top|| File under:
Africa Horn
Eleven Kidnapped Sudanese Freed in Darfur
[An Nahar] Kidnappers freed 11 Sudanese engineers and road builders in Sudan's troubled Darfur region on Saturday, after the earlier release of their four Chinese co-workers, official media said.

News agency SUNA said they were all

kidnapped

by

gunnies

on January 12 as they finished their work in al-Kuma district, northeast of El Fasher, the capital of North Darfur state, which has seen a resurgence of violence in recent months.

SUNA said the 11 Sudanese looked to be in good health when they were freed near Zam Zam village, southwest of El Fasher.

It did not explain why the number of abductees had risen to 11, from the five Sudanese initially reported kidnapped alongside the Chinese.

International peacekeepers announced on January 16 that the Chinese had been freed, and that was confirmed by Beijing's embassy.

Kuma district chief Mohammed Sulaiman, quoted by SUNA, said freedom for both sets of hostages came "after efforts by the state government."

SUNA blamed an unnamed Darfur rebel group for the abduction but Ibrahim al-Hillu,

front man

for one

thug

organization, the Sudan Liberation Army's Abdelwahid Nur faction, told AFP that a government-linked militia was responsible.

"According to our information the government paid a ransom to release the Chinese," he said.

Posted by: Fred || 01/27/2013 00:00 || Comments || Link || E-Mail|| [10797 views] Top|| File under:
Africa North
French and Malian troops begin restoring control in Timbuktu
[GUARDIAN.CO.UK] French and Malian troops have begun restoring government control over Timbuktu, the latest gain in a fast-moving offensive against Islamist fighters allied to al-Qaida who have occupied northern Mali.

The rebels have retreated northwards to avoid relentless French air strikes that have destroyed their bases, vehicles and weapons, allowing ground troops to advance rapidly with armoured vehicles and air support.

A Malian military source told Reuters that the French and Malian forces reached the gates of Timbuktu late on Saturday without resistance from the insurgents who had held the town since last year.

The advancing troops were working on securing the town, a Unesco world heritage site and labyrinth of ancient mosques, monuments and mud-brick homes, ready to flush out any fighters who may still be hiding among the population.

"Timbuktu is delicate. You can't just go in like that," the source, who asked not to be named, said.

On Saturday, troops recaptured Gao, which along with Timbuktu was one of three major northern towns occupied last year by Tuareg and Islamist rebels whose ranks included fighters from al-Qaida in the Islamic Maghreb.

The third town, Kidal, remains in rebel hands.

The US and Europe are backing the UN-mandated operation as a campaign against the threat of jihadists using Mali's Sahara desert region as a launching pad for international attacks.

One Timbuktu resident now outside the town said a friend inside had sent him text messages saying he had seen government troops on the streets, but gave no more details.

The rebels in the town provoked international outrage by destroying ancient shrines sacred to moderate Sufi Muslims.

They also imposed strict sharia law, including amputations for thieves and the stoning of adulterers.

Malian government control was restored in Gao after French special forces backed by warplanes and helicopters seized the town's airport and a key bridge. Around a dozen "terrorists" were killed in the assault, while French forces suffered no losses or injuries, the country's defence ministry said.

The rebels appeared to be withdrawing further north into the trackless wilderness of the Sahara, from where some military experts fear they could wage a guerrilla war.

Officials said the mayor of Gao, Sadou Diallo, who had taken refuge in Bamako during the occupation, had been reinstalled at the head of the local administration while French, Malian, Chadian and Nigerian troops secured the town and the surrounding area.

As the French and Malian troops push northwards, African troops from a regional intervention force expected to number 7,700 are being flown into the country, despite delays caused by logistical problems and the lack of airlift capacity.

Posted by: Fred || 01/27/2013 12:02 || Comments || Link || E-Mail|| [10814 views] Top|| File under: al-Qaeda in North Africa
Misrata council member murdered
[Libya Herald] A member of Misrata local council was murdered today, Saturday, as he was leaving a city centre mosque after Dhuhr prayers. According to eyewitnesses, two men in a Hyundai Sonata car shot at Sheikh Mohamed Ben Othman at around 1.30pm as he left the Ras Amar mosque. The mosque is by the main polyclinic, Mujama Ayadat, in central Misrata.

It is the fourth significant killing in the city in just under a fortnight, and the third in three days. On 15 January, the imam of Misrata's Omar Ibn Khatab mosque, Sheikh Fakhri Hussein Jahani was killed when a grenade was thrown at him as he was leaving the mosque after Maghreb (sunset) prayers.

On Wednesday night, shortly after 10 pm, three grenades were thrown from a passing car at a security building in the town, killing one man, named as Wahib Karim, and wounding two others, one of them seriously. The building serves as a joint command and communications centre for the SSC, the Libya Shield and local security forces.

Shortly afterwards, a police officer, named as Walid Shahoot was killed when his patrol was shot at in the city.

Earlier this month two Egyptian Christians were killed when a Coptic church in Dafniya outside Misrata was bombed.

The latest victim who represented the Azzarouq district, had been active on the council and was involved in particular in the reconciliation process. He was a member of the

Moslem Brüderbund

.

His killing has stunned Misratans. The city has until now has been a model of law and order in Libya and Ben Othman was regarded as a conscientious and hardworking figure, although respect for Misrata local council has been falling in recent weeks because of splits and its limited achievements. The head of the local council, Salim Beit Almal, also a member of the Brotherhood, resigned earlier this month, the second council leader to quit in 11 months.

Posted by: Fred || 01/27/2013 00:00 || Comments || Link || E-Mail|| [10798 views] Top|| File under: Arab Spring
French-Led Troops in Mali nearing Timbuktu
[An Nahar] French-led troops battling Islamist

bully boyz

in Mali will soon be near the fabled northern city of Timbuktu, visiting French Prime Minister Jean-Marc Ayrault said in Chile on Saturday.

The French and Malian troops are currently "around Gao and soon near Timbuktu," he said in a speech to the French community of Santiago.

Ayrault, who is attending a two-day summit of Latin American and European leaders opening later Saturday, reiterated that the French troops backing Malian government forces had no intention of staying.

"The objective is that the African multinational force being put together be able to take over, and that Mali be able to begin a process of political stabilization," he said.

A fabled caravan town on the edge of the Sahara desert, Timbuktu was for centuries a key center of Islamic learning and has become a byword for exotic remoteness in the Western imagination.

Today it is ruled by Islamist

bully boyz

who have been razing its world-heritage religious sites in a destructive rampage that the U.N. cultural agency has deplored as "tragic."

French-led troops on Saturday seized the airport and a key bridge serving the Islamist stronghold of Gao in a stunning boost to a 16-day-old offensive on al-Qaeda-linked rebels holding Mali's vast desert north.

Posted by: Fred || 01/27/2013 00:00 || Comments || Link || E-Mail|| [10796 views] Top|| File under: al-Qaeda in North Africa
Another Benghazi assassination
[Libya Herald] There is perplexity in Benghazi after the

liquidation

of yet another man linked to the military. Naji El-Hariri was shot last night, Thursday, in front of his home in the city's Al-Laithi district.

Hariri is the nephew of Omar El-Hariri, who was one of the original members of the group of officers who took part In the Qadaffy's 1969 coup. He is popular in Benghazi today for having broken away from the regime early on.

Disillusioned with the former dictator, Hariri senior was involved in an abortive attempt to overthrow him in 1975 which resulted in him being condemned to death. The sentence was never carried out but he languished in jail until 1990 and from then until the revolution was under house arrest. He joined the uprising at the very beginning, becoming a member of the National Transitional Council, and running the National Liberation Army from March to May 2011.

Omar is said to have been very close to his uncle, acting as his driver.

A week ago, police officer Salah Muftah Al-Wazri was murdered in in the same Benghazi district when a bomb went kaboom! underneath his vehicle.

Posted by: Fred || 01/27/2013 00:00 || Comments || Link || E-Mail|| [10799 views] Top|| File under: Arab Spring
Salafists torch 3 Tunisia shrines
[MAGHAREBIA] Tunisian salafists attacked three more Sufi shrines on Thursday (January 24th), Tunisie Numerique reported. The Sidi Ali Ben Salem mausoleum in the Gabes town of El Hamma was totally destroyed by fire.

The Sidi Ahmed al-Ghout shrine in Douz was also burned and desecrated, while arsonists attempted to torch the Sidi Knaou mausoleum in Matmata.

A day earlier, salafists in Sousse destroyed the Sidi Ahmed Ouerfelli mausoleum in Akouda.

"The on-going attacks on mausoleums and zawiyas are part of a methodical plan aimed at destroying collective memory," a culture ministry statement said on Wednesday.

According to the ministry, a new security unit will be created to protect historical and cultural sites.

Posted by: Fred || 01/27/2013 00:00 || Comments || Link || E-Mail|| [10797 views] Top|| File under: Salafists
30 killed, over 300 injured in clashes after death sentence over Egypt's Port Said massacre
[Xinhua] Up to 30 people were killed and over 300 others injured in clashes that erupted Saturday outside Port Said prison between security forces and family members of 21 convicts who were sentenced to death over the Port Said massacre, state TV reported.


In the 21st century there are places where a perp's clan can try to overrun the cop shoppe.


"The Ministry of Health sent air ambulances to Port Said to move the seriously wounded people to hospitals in Cairo," the ministry spokesman Ahmed Omar told Xinhua.
[BANG!]
"Aaaaiiiieee!"
"Step away from the police station witcher hands up!"
After the Port Said Criminal Court on Saturday ordered death sentence for 21 defendants over the massacre, which killed more than 70 in February last year, families of the convicts violently attempted to break into the prison where they are detained.


"Youse can't do dat to Mahmoud!"


The prison area was engulfed by clouds of smoke as furious families of the convicts set fire to trees and gardens attached to the prison and nearby police station. Security forces responded by firing tear gas to disperse the crowd.
"Arrrr! We're burning yer stuff!"
"Ummm... That's a tree."
"Corporal!"
"Sir!"
"Gas them!"
Seventy-three defendants, including nine top security officials, were arrested after tragic riots at Port Said Stadium following a soccer match between Port Said's al-Masry and Cairo's al-Ahly teams.


If they hadn't been selling beer in the beer joints that never woulda happened. I and the San Francisco city administration are sure of that.


The Egyptian interior ministry, for its part, on Saturday asked people in a statement to keep away from the areas of violent clashes, stressing that it would not give up its duty of protecting peoples' lives and the state premises.
"Corporal!"
"Sir!"
"those guys are interfering with our duty to protect people's lives! Kill them all!"
The army forces were deployed in Port Said to restore stability, official news agency MENA reported, adding that the Railways Association has decided to halt trains from entering Port Said.


"Hello? Is this the railroad? This is Corporal Mahmoud, from the army! Stop the trains coming to Port Said! Have them turn around and go back!"


In a statement, Egyptian army's chief of general staff Ousamah Rousdy called the army soldiers to stick to self-restraint in dealing with citizens.
"Corporal!"
"Sir!"
"Try not to kill too many of them."
Meanwhile,


...back at the the conspirators' cleverly concealed hideout the long-awaited message arrived. They quickly got to work with their decoder rings...


The ministry of electricity and energy appealed to the people in Port Said to guard electricity companies against any aggression.
"Don't burn down the generators!"
"Arrrr! Why not!"
"You won't have any electricity."
"Rioters have already damaged some equipment of the companies, and if this continues, Port Said will be covered with darkness," the minister said in a statement.
"How bad is it?"
"I think we can still get about 30 volts out!"
While the situation was inflamed in Port Said, thousands of Cairo-based soccer fans dubbed "Ultras Ahlawy" expressed overwhelming happiness after Saturday's verdict.


"Yeah! Hang 'em all!"


The fans, who had vowed earlier to die for the retaliation for their murdered fellows, celebrated the court decision in front of their club and then moved to Tahrir square.


"We're Numbah One! We're Numbah One!"


Elsewhere, some people headed to the house of President Mohamed Morsi at Egypt's northeastern city of Zagazig in Sharqiya Governorate to celebrate the verdict, which they described as " historical."
Posted by: Fred || 01/27/2013 00:00 || Comments || Link || E-Mail|| [10796 views] Top|| File under: Arab Spring
French forces advance on Gao
[FOXNEWS] French forces took control of the airport and a key bridge in the radical Islamist stronghold of Gao under cover of darkness early Saturday, making a significant inroad into territory held by the Al Qaeda-linked extremists.


Meanwhile, the usual suspects back in La Belle France are asking "are they bogged down?"

It has, after all, been nearly two weeks. That's enough time for a full miniseries if you broadcast Mon through Fri. That's even enough time for the episodes to make it onto Youtube. Is the fan site up yet?.

The move comes just two weeks after France launched its military offensive to rout the Islamists from power in northern Mali. It isn't clear what kind of resistance they will face in coming days.


My guess would be that they'll encounter devout men with turbans and automatic weapons. What's your guess?


French and Malian forces came under fire in the morning and continued to face sporadic "acts of harassment," in the afternoon, said Col. Thierry Burkhard, a French military spokesman in Paris. He had no immediate estimate on casualties.


"Keep yer head down, Jean-Francois!"


The Islamists first seized control of Gao and two other northern provincial capitals--Timbuktu and Kidal--last April during the chaotic aftermath of a coup in the distant capital.


Gao, at least, fell in the beforemath of the coup. Are we the only ones who've been paying attention?


French Defense Minister Jean-Yves Le Drian announced in a statement from his ministry Saturday that jihadist fighters who encountered the advancing French and Malian troops "saw their means of transport and their logistics sites."


I don't think they got the entire quote in there. It should probably read: "jihadist fighters who encountered the advancing French and Malian troops 'saw their means of transport and their logistics sites go pfffft!'" Otherwise it's an incomplete sentence, and I'm sure M. Le Drian doesn't speak in fragements.


Before the joint air-land operations overnight, French forces carried out "an important phase of airstrikes" around Gao and Timbuktu, with nearly 30 bombs fired from fighter jets over the previous two days, the military said.


Waydaminnit! Yesterday the turbans blew a "strategic" bridge, thereby cutting off access to both Niger and to Gao. Now we've got the Frenchies teleporting in right past the wreckage.


More French and African troops and equipment were being sent to Gao, the French Defense Ministry said. Troops from Chad and Niger "should arrive in the Gao area very soon," it added.


They will provide a relative plentitude of bodies, cutting the likelihood that random shots fired in their direction will hit Frenchies.



Frenchies take Gao


That was quick, especially for being bogged down as they are.



Posted by: Fred || 01/27/2013 00:00 || Comments || Link || E-Mail|| [10803 views] Top|| File under: al-Qaeda in North Africa
Caribbean-Latin America
More Mayhem in the mountains of Sinaloa and Durango

For a map, click here. For a map of Durango state, click here

By Chris Covert
Rantburg.com

At least five individuals have been killed in drug related violence in the border area between Sinaloa and Durango state since last Sunday according to Mexican news accounts.

A news report posted on the website of El Siglo de Durango news daily said shootouts in Dan Dimas and Corcordia municipalities have paralyzed some areas. The shootouts were described in the article as alleged since the Sinaloa Fiscalia General del Estado (FGE), or state attorney general, Marco Antonio Higuera Gomez, has yet to report on any incident.

The article said that a rumor of a shootout near the village of Los Angeles, which is about 30 minutes from Concordia had been going around in the municipality since last week. Reaction from residents has been to pull children from school zone Zona Escolar 046.

The president of Concordia municipality, José Eligio Medina Rios in a press interview dismissed reports of any shootouts, and claimed communications with officials from San Dimas municipality ruled out any shootout.

However, a report which appeared last Thursday in El Siglo de Torreon news daily said that at least five individuals have been killed in shootings in the mountain region near Concordia since last week.

Last week three unidentified men were found shot to death in a Hummer SUV in the village of La Petaca in Concordia municipality. Three more unidentified individuals were reportedly shot to death in the village of La Escondida, also in Concordia.

The El Siglo de Torreon report also said that a shootout between drug gang members, presumably members of the Pacifico cartel, and a Mexican Army unit took place in the border area of Sinaloa and Durango states between Sanalona municipality in Sinaloa and Tamazula municipality Durango, which claimed the life of one unidentified individual and wounded two others. The report went on to claim that the unidentified nephew of the late drug capo Ignacio Coronel was among the wounded in the exchange of gunfire.

The source claiming the shootout was identified as Moises Melo, or General de Division Moises Melo Garcia, the recently promoted commander of the Mexican 9th Military Zone.

Residents of Concordia municipality are understandably nervous. Last Christmas Eve 14 individuals were murdered in El Platanar Ontiveros in Concordia municipality by a local drug gang after a Mexican Army unit posted in the village had left the village undefended to go on a counternarcotics operation.

San Dimas municipality has seen its share of drug related violence in the last two years, where several homes had been torched as a punitive measure by drug gangs.

Also, several drug and gang related shootings have been reported in Sinaloa state in Los Mochis, Culican well to the north and in the port city of Mazatlan.

Chris Covert writes Mexican Drug War and national political news for Rantburg.com
Posted by: badanov || 01/27/2013 01:56 || Comments || Link || E-Mail|| [10799 views] Top|| File under:
Mexican Army deploys troops to 13 troubled Mexican states

For a map, click here

By Chris Covert
Rantburg.com

The Mexican Army is deploying 14,000 effectives to 13 Mexican states it considers hot spots in the drug war, according to Mexican news accounts.

A brief item posted on the website of Reforma news daily Saturday morning said the 13 states receiving deployments include Mexico state, Coahuila, Durango, Nuevo Leon, Tamaulipas, Veracruz, Tabasco, Chiapas, Oaxaca, Guerrero, Morelos, Aguascalientes and Zacatecas.

It is worth noting that most of the states are entities used by Los Zetas to bring product, migrants and shooters from central America to the northern border. Notably missing from the list are three of the six northern tier Mexican states, Baja California, Chihuahua and Sonora, all of which have experienced some decline in drug related violence in the past year.

However of those three, Chihuahua has experienced a spike in drug and gang related violence since the start of the year.

Notably absent from the list are states which have also experienced an increase in violence, namely Sinaloa, Jalisco and Michoacan states. Those states have received security reinforcements since the start of the year in the form of Policia Federal units, which now operate under the auspices of the Mexican Secretaria de Gobierno (SEGOB) or interior ministry.

The Mexican national government has shifted the focus of its counternarcotics strategy away from one of confrontation with the several drug gangs currently operating in Mexico using Mexican military forces and by using Policia Federal more to quell violence from drug gangs.

One of the stated goals of Mexican president Enrique Pena Nieto in the new strategy is to eventually return military forces to the barracks. The strategy is already in motion, according to a statement released by the Mexican Secretaria de Marina (SEMAR), or Mexican Navy. Last week Admiral Vidal Francisco Soberon Sanz noted in an Organizacion Editorial Mexicano news report that military troops are slowly being removed from the streets to allow Mexico's police to handle counternarcotics operations.

Another element of the new strategy is to divide Mexican into five geographical regions overseen by representatives of the local Mexican Army, Naval infantry, interior ministry and Procuraduria General de la Republica (PGR) or national attorney general. The idea is to make states more responsible for their security, to combine state resources and general knowledge of their regions and to allow close monitoring of police forces by the federal government. With the representatives of those institutions, several states within the zones are to appoint representatives within 30 days of the law's publication. The law that instituted the five zones was passed December 17th, 2012. Implicit in the law are required regular meetings of the five security zones.

Among the purposes is to provide a means of training and testing local municipal police, and to have that training standardized. Another purpose is to provide a career track for local police for as long as 20 years.

Some of the meetings have already taken place. For example, the latest meeting of the some of the governors of the northwest zone, held at an aircraft hangar at the airport in Chihuahua Friday afternoon demonstrated Pena's strategy as well as his attitude towards politicians of the Mexican state governments.

Procuraduria General la Republica (PGR) or attorney general, Jesus Murillo Karam, Secretaria de Defensa Nacional (SEDENA) General Cepeda Salvador Cienfuegos, SEMAR Admiral Vidal Francisco Soberon Sanz and undersecretary of the interior for security Manuel Mondragon y Kalb were in attendance from the federal government.

Sinaloa Governor Mario Lopez Valdez, Baja California Governor Jose Osuna Millan, Baja California Sur Governor Marcos Covarrubias and Sonora Governor Guillermo Padres also attended, as well as Chihuahua Governor Javier Durate and his Fiscalia General del Estado (FGE) or state attorney general, Carlos Manuel Salas.

According to an opinion piece posted in El Heraldo de Chihuahua news daily Saturday morning, among the first acts at the meeting of the federal government was for cellular telephone batteries of the participating governors and their staffs to be seized by federal government staff before the meeting, much to their apparent surprise and dismay.

Perhaps more stark was the statement of SEGOB Miguel Angel Osorio Chong that the days of political flexibility of state governors allowed by the previous two PAN presidents, Vicente Fox and Feipe Calderon were gone and that security in the states was now the responsibility of the SEGOB and the president.

One possible interpretation to SEGOB's statement is that in previous federal governments state governments were allowed flexibility in their security spending, within the parameters set by the Chamber of Deputies. A good example would be two years ago when the Mexican Army was expanded by 18 battalions. State governments were allowed to donate land for the construction of new bases to house the new units, and provide smaller amounts from their budgets for construction.

Now the relationship has changed. One indication of how SEGOB will determine that change is that state governments are probably going to be asked to provide much more of their own budgets for federal government requirements in security.

According to a news report on El Diario de Coahuila news daily website more recently, Coahuila governor Ruben Moreira Valdes announced Friday that 150 more police vehicles are to be purchased and deployed, including 16 patrol cars and 34 pickup trucks. This time half of the MX $68 million cost being borne by Coahuila state. The 50 vehicles are to be "distributed" to the five municipalities of the troubled La Laguna region.

Governor Moreira has been under intense political pressure due to the increased violence in La Laguna and from the notion that his state has ignored the region.

Coahuila is currently faced with an austerity program initiated by the PRI-dominated state legislature after it was discovered that Coahuila had acquired over the course of three years the heaviest per capita debt in Mexico. The pressure mounted by criminal gangs in Torreon, which has virtually closed down the nightlife in there, coupled with a tight budget is creating obvious problems for security in the Coahuila side of La Laguna, even as the Mexican federal government has decided to deploy troops to affected areas.

By contrast, in Zacatecas state, according to a news item posted on the website of El Sol de Zacatecas news daily, the state had already received some of its security allocation in the form of weapons, uniforms and equipment for police totalling MX $5 million. Another MX $18 million has been given for a new police training program, and MX $14.6 million for other security purposes.

According to the article, Zacatecas state Secretaria de Seguridad Publica (SSP) Jesus Ortiz Pinto, the Policia Estatal Preventiva (PEP) have expanded their number by 300 percent, although the article does not state the time frame.

Chris Covert writes Mexican Drug War and national political news for Rantburg.com
Posted by: badanov || 01/27/2013 00:00 || Comments || Link || E-Mail|| [10798 views] Top|| File under:
India-Pakistan
Pro-govt militia attacked in Dera Bugti; one killed, five kidnapped
[Dawn] Dozens of

gunnies

raided a pro-government tribal militia post in Balochistan



...the Pak province bordering Kandahar and Uruzgun provinces in Afghanistan and Sistan Baluchistan in Iran. Its native Baloch propulation is being displaced by Pashtuns and Punjabis and they aren't happy about it...


on Saturday, killing one man and abducting five, officials said.

The early morning raid took place in Dera Bugti district, about 400 kilometres southeast of

lovely provincial capital

Quetta, they said.

"Armed men believed to be several dozens attacked the post and whisked away five members of the tribal force in their vehicles after forcing them to surrender," provincial chief secretary Akbar Durrani told AFP.

One man who resisted was

rubbed out

by the assailants, he said.

Local administration chief Syed Faisal Shah confirmed the raid, saying security forces had been rushed to the area and a search operation had been launched.

There was no immediate claim of responsibility for the attack.

The government set up a lightly armed tribal force, known locally as a peace force, to help security forces tackle

beturbanned goon

violence in the region.

Posted by: Fred || 01/27/2013 00:00 || Comments || Link || E-Mail|| [10797 views] Top|| File under: Baloch Liberation Army
Iraq
Two Iraq Soldiers Dead, Three Kidnapped in Fallujah
[An Nahar] Gunmen killed two Iraqi soldiers and kidnapped three others in a series of shootings on Saturday, amid heightened tensions after troops killed seven anti-government protesters a day earlier.

Iraqi police Colonel Mahmud Khalaf said

gunnies

separately attacked checkpoints in the east, west and north of the town, leaving two soldiers dead, one

maimed

, and three kidnapped.

In one incident,

gunnies

attacked a checkpoint on Fallujah's eastern outskirts, killing one soldier. In the town's north, one soldier was killed and one

maimed

.

In western Fallujah,
... the City of Mosques, which might have somthing to do with why it's not called Center of Prosperity or a really nice place to raise your kids...


Death Eaters

broke into a small military outpost and kidnapped all three soldiers stationed there, Khalaf said.

He added that police found the vehicle used in the kidnapping, but had no information about the three soldiers.

Posted by: Fred || 01/27/2013 00:00 || Comments || Link || E-Mail|| [10797 views] Top|| File under: al-Qaeda in Iraq
Syria-Lebanon-Iran
Eight Children among 16 Dead in Syria Regime Air Strike
[An Nahar] A regime warplane killed 16 people, half of them children, in a strike on the city of Manbij in the northern province of Aleppo on Saturday, the Syrian Observatory for Human Rights said.

The strike came as the watchdog reported seven people killed in air raids on the Aleppo city of al-Bab, and that similar strikes hit Aazaz, only seven kilometers (four miles) south of neighboring Turkey, where a Patriot missile battery went operational on Saturday.

Video footage filmed by an activist and posted on YouTube showed scenes of pandemonium in Manbij, as dozens of men rushed to the bombed out ground floors of multi-storey buildings to dig out people buried beneath.

A grief-stricken woman wailed as she stumbled from the scene holding her child.

A man, his jacket covered in dust, screamed as he

bravely ran away

carrying a child covered in blood while another bolted past holding a toddler, who could be seen wiping tears off his ash-covered face.

"Bashar is a dog! Bashar is a dog!" shouted a young man facing the camera, which panned to show a chaotic scene of cars reduced to scrap metal, massive trucks overturned and an entire neighborhood covered in rubble and dust.

Crowds of teenagers stared in shock at destroyed apartment buildings.

The footage could not be immediately verified.

The air raids in Aleppo province came as warplanes targeted rebel positions in neighboring Raqa province, Hama province in the center, Daraa province in the south and an eastern district of Damascus


...The place where Pencilneck hangs his brass hat...


, the Observatory said.

In northern neighbor Turkey, NATO


...the North Atlantic Treaty Organization. Originally it was a mutual defense pact directed against an expansionist Soviet Union. In later years it evolved into a mechanism for picking the American pocket while criticizing the cut of the American pants...


said one of six batteries of Patriot missiles deployed to protect against a spillover of the 22-month conflict went into operation.

The battery, provided by The Netherlands, would "help to protect the (southern) city and people of Adana against missile threats," it said, adding the other five batteries should be ready in the coming days.

Posted by: Fred || 01/27/2013 00:00 || Comments || Link || E-Mail|| [10796 views] Top|| File under: Govt of Syria
Syria rebels free 100 inmates in prison battle
[Dawn] Syrian rebels freed more than 100 inmates as they battled against regime troops in a major prison outside the northwestern city of Idlib on Saturday, a watchdog said.

At least 10 rebels were killed on Friday in

festivities

inside the prison, said the Syrian Observatory for Human Rights, which relies on a network of activists and medics in the war-torn country for its information.

"The rebels have been able to free more than 100 prisoners since fighting broke out on Friday, but they have not gained control of the prison," the

Britannia

-based Observatory's director Rami Abdel Rahman told AFP by telephone.

Videos posted online by activists showed rebels inside the penitentiary, which is located at the western entrance of the

picturesque provincial capital

. The city remains under regime control, but Idlib province is mostly opposition-held.

Dozens of prisoners were shown escaping to an outdoor area of the prison, protected by rebels, as gunfire and

kaboom

s were heard in the background.

One man collapsed, bleeding profusely, and others were seen struggling to carry him along with them.

Other footage apparently from inside the prison, illuminated by a green night-vision light, shows bombed-out cells and dead inmates on the ground, who prisoners say were summarily executed by soldiers.

The videos could not be immediately verified.

The prison battle followed a day in which 168 people -- 63 soldiers, 60 rebels and 45 civilians -- were killed nationwide, the Observatory said.

Posted by: Fred || 01/27/2013 00:00 || Comments || Link || E-Mail|| [10796 views] Top|| File under: Govt of Syria
Who's in the News
34
[untagged]
6
Arab Spring
4
al-Qaeda in North Africa
3
Boko Haram
2
Govt of Syria
2
Govt of Iran
2
al-Qaeda in Iraq
1
Govt of Pakistan
1
Baloch Liberation Army
1
Salafists
Bookmark
E-Mail Me
The Classics
The O Club
Rantburg Store
The Bloids
The Never-ending Story
Thugburg
Gulf War I
The Way We Were
Bio
Merry-Go-Blog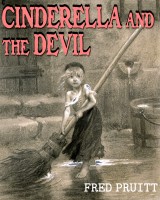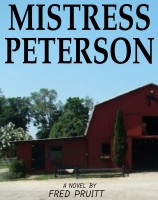 On Sale now!


A multi-volume chronology and reference guide set detailing three years of the Mexican Drug War between 2010 and 2012.

Rantburg.com and borderlandbeat.com correspondent and author Chris Covert presents his first non-fiction work detailing the drug and gang related violence in Mexico.

Chris gives us Mexican press dispatches of drug and gang war violence over three years, presented in a multi volume set intended to chronicle the death, violence and mayhem which has dominated Mexico for six years.
Click here for more information


Meet the Mods
In no particular order...


Steve White
Seafarious
tu3031
badanov
sherry
ryuge
GolfBravoUSMC
Bright Pebbles
trailing wife
Gloria
Fred
Besoeker
Glenmore
Frank G
3dc
Skidmark



Better than the average link...



Rantburg was assembled from recycled algorithms in the United States of America. No trees were destroyed in the production of this weblog. We did hurt some, though. Sorry.
34.231.21.105

Help keep the Burg running! Paypal: