-Lurid Crime Tales-
Fox News footage shows mass release of single adult migrants into US
[FoxNews] More than 178,840 migrants were encountered in December.

Large numbers of single adult illegal immigrants are being released and transported into the U.S. in Texas via a small, unmarked office in a parking lot, video caught by Fox News on Sunday shows.

Fox News footage shows several federally contracted buses dropping off dozens of mostly male migrants at a parking garage in

Brownsville

, Texas. Black tarps were set up with a makeshift sign said "Border Patrol drop-off" above it.

Fox witnessed men go into a small, unmarked office, then re-emerge moments later as multiple taxi cabs then showed up to collect the migrants -- who were then shuttled off to nearby Harlingen Airport. There were no children or migrant families among the groups.

Several of the migrants told Fox that they had crossed illegally that morning, paying approximately $2,000 per person to cartel smugglers. They also said they were flying to destinations including Miami, Houston and Atlanta.

Single adults are typically being expelled via Trump-era Title 42 public health protections. The Biden administration kept Title 42 in place but is not applying it to unaccompanied children or most migrant families. However, single adults have long been the easiest category of migrant to deport.

In a statement to Fox News, the city of Brownsville said its Office of Emergency Management, through federal assistance from the Federal Emergency Management Agency (FEMA), works to facilitate "the transfer of these migrants to their final destination by allowing them to use services to contact their families, NGOs, or a taxicab."

It confirmed that the parking garage serves as a staging area for migrants to be given travel information to "facilitate their transfer to their final destinations." Migrants can also be given a health screening there, a spokesperson said.

Customs and Border Protection (CBP) said its agency was not involved in the release. An Immigration and Customs Enforcement (ICE) source who viewed the footage said they believed it was an ICE release.

The development comes just as CBP officially released its December border numbers -- showing 178,840 encounters in December, a slight increase over November, but significantly higher than the 73,994 encountered in December 2020.

The Biden administration has been struggling with the crisis at the border and is re-establishing the Trump-era Migrant Protection Protocols (MPP) in response to a court order that found its dismantling of the program unlawful.

Last week, the program -- which sees migrants returned to Mexico -- was expanded to the Rio Grande Valley sector. The returns are set to take place through the Brownsville port of entry.
Posted by: Skidmark || 01/26/2022 00:00 || Comments || Link || E-Mail|| [170 views] Top|| File under: Migrants/Illegal Immigrants
Six charged with smuggling weapons, ammo to violent Mexican drug cartel
[FoxNews]

Jalisco Nueva Generacion Cartel

, known as CJNG, has made itself known for its brutal and indiscriminate tactics

Six people have been charged in connection with providing one of Mexico's most dangerous and violent drug cartels with high-powered firearms and ammunition, including .50-caliber, armor-piercing bullets, the Justice Department said Monday.

Marco Antonio Santillan Valencia, 51, a Los Angeles-area resident, led the gun- trafficking organization and funded the weapons and ammo purchases for the Jalisco Nueva Generacion Cartel with drug proceeds, authorities said.

A federal indictment named Santillan along with his son, Marco Santillan Jr., 29, of Pahrump, Nevada; Anthony Marmolejo Aguilar, 30; Michael Diaz, 33; Luis De Arcos, 51; and Rafael Magallon Castillo, 34, all California residents.

They are charged with violating export laws by smuggling weapons and attempted smuggling.

"This case alleges a scheme to provide military-grade firepower to a major drug trafficking organization that commits unspeakable acts of violence in Mexico to further its goal of flooding the United States with dangerous and deadly narcotics," U.S. Attorney Tracy Wilkison said in a statement.

Aguilar is in police custody in North Carolina on separate charges and Castillo is believed to be hiding in Mexico. Last week, Santillan, De Arcos and Diaz pleaded not guilty and are expected to stand trial in March. Santillan Jr. is expected to appear for an arraignment in Los Angeles on Feb. 2.

Federal prosecutors allege that the suspects obtained the firearms in Oregon and Nevada and consolidated the shipments before sending them to Mexico. They also allegedly purchased ammunition from various states to be delivered to a stash house in Nevada.

They also allegedly purchased thousands of rounds of .50-caliber, armor-piercing rounds in Arizona. To conceal the purchases, sometimes they anonymously ordered pallets of bullets, authorities said. The scheme began in March 2020 and operated for a year.

"The defendants in this case smuggled sophisticated weaponry out of the United States to one of the most violent cartels in Mexico whose members target not only rival gangs, but innocent Mexican citizens and Mexican law enforcement," said Kristi K. Johnson, the assistant director in charge of the FBI's Los Angeles field office.

On May 26, 2020, Santillan Jr. allegedly informed someone in a Facebook message that members of the "Mencho's cartel" – referring to Nemesio Oseguera Cervantes, who leads the feared CJNG cartel – were "buying everything."

Later that day, he sent a video of himself holding a stack of $100 bills and saying the "sale of firearms to the CJNG was profitable.".

During the operation, authorities seized six assault rifles, more than 250,000 rounds of assault rifle ammunition and more than $300,000 in weapon parts and kits to assemble "mini-guns." Those weapons comprised six-barrel rotary machine guns capable of firing up to 6,000 rounds per minute, prosecutors said
Posted by: Skidmark || 01/26/2022 00:00 || Comments || Link || E-Mail|| [186 views] Top|| File under: Narcos
-Short Attention Span Theater-
California CBP officers discover 2 women hidden in locked trunk of car crossing US-Mexico border
One to cook and one to clean?




Escaping California ?


[FoxNews] U.S. Customs and Border Protection officers inspecting vehicles crossing the Mexican border into California discovered two illegal immigrant women hidden in a secret compartment of a car.

CBP officers made the discovery on Wednesday at the San Ysidro port of entry, located just south of San Diego. San Ysidro is one of the busiest crossings in the U.S.

Around 5:30 p.m., a CBP officer conducting inspections for entry into the U.S. noticed a "nervous" looking 66-year-old man driving a gray 2008 Hyundai Santa Fe, CBP said. The officer took the man aside for further inspection of the vehicle.

A human and drug detector dog alerted officers to the underside of the Hyundai's trunk. Officers checked the area and discovered a built-in compartment in the rear trunk area and found two women hiding inside.

The officers had to remove the screws and covers for the compartment to help the two individuals get out. CBP said the women were both Mexican citizens, ages 25 and 37, with no legal documentation to enter the U.S.

"It's incredibly dangerous for people to be placed inside a vehicle compartment they can't get themselves out of," said Sidney Aki, Director of Field Operations for CBP in San Diego. "These two women were lucky that their attempt to try and enter the U.S. illegally this way didn't end in serious injury or worse."

CBP said the women will be deported to Mexico and the driver will face smuggling charges. No further information was released.


Posted by: Skidmark || 01/26/2022 00:00 || Comments || Link || E-Mail|| [104 views] Top|| File under: Migrants/Illegal Immigrants
-Signs, Portents, and the Weather-
Foes test Biden on FOUR fronts: North Korea launches fifth missile test this month, Iran-backed militia attacks US base in UAE and US fleet keeps China in check as Putin threatens to invade Ukraine
[Daily Mail, where America gets its news]
Iran-backed rebels launched a rocket attack on an air base housing 2,000 US soldiers on Monday, forcing Patriot defense system to swing into action


Last week, the Houthis hit a fuel depot in Abu Dhabi, killing three people


North Korea launched two suspected cruise missiles tests on Tuesday, its fifth missiles test in a month


China is testing US resolve over Taiwan and free passage through the South China Straits


The Chinese launched a show of force by flying dozens of warplanes near Taiwan on Sunday, just as the U.S. sailed two aircraft carriers in the South China Sea


Biden is considering deploying up to 50,000 US troops as well as aircraft and warships to eastern Europe to counter a Russian military build-up
Posted by: Skidmark || 01/26/2022 05:03 || Comments || Link || E-Mail|| [272 views] Top|| File under:
Gunmen Kill Policeman, Abduct Expatriate In Edo


Gunmen suspected to be kidnappers have

kidnapped

an expatriate working with Hartland Construction Company in Idegun, Etsako West Local Government Area of Edo State.

This comes less than one year after another expatriate working for the company was whisked away at Ahor on the Benin Bypass, Tribune reports.

The foreign supervisor of Agbede/Anwain Road, a project of the Edo State Government, was reportedly kidnapped on Monday evening after the mobile policeman assigned to guard him was

rubbed out

by the heavily armed thugs around the local secondary school.

Recall that during the operation at Ahor in June last year, the driver was killed by the suspected kidnappers while the two armed mobile police guards managed to escape.

An eyewitness said that the incident happened during an inspection of the road by the expatriate when the

gunnies

numbering about five suddenly appeared from the bush with guns, killed the policeman and snatched the foreigner away.

The source also included that the villagers in partnership with local vigilante groups set out shortly after the incident, combing the bush in a bid to rescue the foreigner.
Posted by: badanov || 01/26/2022 00:00 || Comments || Link || E-Mail|| [95 views] Top|| File under:
Europe
German woman goes on trial in Germany for joining ISIS


A woman who fled Germany as a teenager to join ISIS in Syria goes on trial on Tuesday accused of aiding crimes against humanity. Leonora Messing was just 15 when she fled her home in Sangerhausen, Germany, and became a high-profile jihadi bride.

Messing reached Raqqa, then the so-called at the time 'capital' of ISIS in Syria in 2015, before wedding fellow German national and

krazed killer

Martin Lemke

, also known as

Nihad Abu Yasir

.


She was only his third wife, and his second German wife at that.

Her father, Maik Messing, 49, revealed his shock at his radicalised daughter's decision to join a deadly terror group when he penned the book Leonora in 2019.

He revealed that just days after she vanished he received a text message saying Leonora 'chose Allah and Islam' and had 'arrived in the caliphate'.

Messing, now aged 21, is in the dock in the eastern German city of Halle on suspicion that she and her ISIS husband


...himself accused of being an early arrival who worked his way up to the Islamic State group's Amniyat intelligence service, he brought both German wives with him when he surrendered to the SDF. The other wife is Sabina, age 37 ...

enslaved a Yezidi woman in Syria in 2015.

The behind-closed-doors trial, scheduled to last until at least mid-May, will also try Messing on charges of membership of a terrorist organization and weapons law violations.

Her high-profile case has dominated conversations across her homeland, with Germans questioning how a teenage girl from a tiny town could fall into the hands of the Islamist cause.

Posted by: badanov || 01/26/2022 00:00 || Comments || Link || E-Mail|| [85 views] Top|| File under: Islamic State
Iraq
Scores killed in yesterday's airstrikes in Baghdad and Nineveh


Scores were killed in the Iraqi army Arclight airstrike

...KABOOM!...
s on ISIS sites in Baghdad and Nineveh, spokesperson to the Joint Operations Command (JOC), Major General Tahseen al-Khafaji, revealed on Tuesday.

Al-Khafaji told Shafaq News Agency that an intelligence-guided airstrike in al-

Tarmiyah

district, north of Baghdad, resulted in killing six members of the terrorist organization of ISIS.

"The security forces, in retaliation for al-Udhaim attack in Diyala, conducted land and aerial operations to destroy hideouts and arms caches that belong to the terrorists," he elaborated.

"The Iraqi airforce carried out an airstrike in al-

Hadar district

, Nineveh, killing scores of terrorists," he said.

In a statement he issued yesterday, spokesperson to the Commander-in-Chief of the Iraqi Armed Forces, Major-General Yehya Rasool, said that six

bad boyz were potted

in an airstrike of the Iraqi army on an ISIS site in al-Okayli orchard in al-Tarmiyah.
Posted by: badanov || 01/26/2022 00:00 || Comments || Link || E-Mail|| [129 views] Top|| File under: Islamic State
Four police officers injured in an explosion in Kirkuk


The source told Shafaq News agency that an

bomb

blew up targeting a vehicle of the Federal police forces in the governorate, injuring four officers in it.

Yesterday, three Iraqi soldiers were killed in a similar explosion in Kirkuk.
Posted by: badanov || 01/26/2022 00:00 || Comments || Link || E-Mail|| [73 views] Top|| File under: Islamic State
Retaliating for Al-Azim Martyrs, Security forces kill seven ISIS members


On Tuesday, security sources said seven ISIS elements were killed during "

Dire Revenge

for

deaders

of al-Azim" operations.

A source told Shafaq News Agency," a joint force killed five ISIS elements while trying to escape from their dens in the areas of

Hawi al-Azim

between Diyala and Saladin."

In the same context, the commander of the Fifth Division in the Federal Police, Maj. Gen. Haider al-Matwari said that the security forces killed an ISIS leader in Wadi Abu Shahma within the al-Rashad district and another element in Wadi al-Shay.

Eleven Iraqi soldiers were killed on Friday when ISIS

murderous Moslems

attacked their base in Diyala Governorate.

The terrorist organization

grabbed credit

for the attack in Diyala on its affiliated Telegram channels.

The border areas among Kirkuk,


... a thick stew of Arabs, Turkmen, Kurds, and probably Antarcticans, all of them mutually hostile most of the time...


Diyala, and Saladin are considered the most dangerous hotbeds of ISIS; It is called the "Emirate of Evil," where the

snuffies

continue to carry out attacks in Iraq and Syria.
Posted by: badanov || 01/26/2022 00:00 || Comments || Link || E-Mail|| [102 views] Top|| File under: Islamic State
Syria-Lebanon-Iran
To break prison siege in Hasakah, ISIS attacks SDF in Deir ez Zor


On Tuesday, ISIS, through media close to it, claimed the responsibility of targeting sites and military patrol of the Syrian Democratic Forces (SDF) in the town of

Diban

, 50 km east of

Deir ez-Zor

, east Syria.

The ISIS Amaq News published a statement saying that ISIS members targeted an SDF military point in the town of Diban in the eastern countryside of Deir ez-Zor with machine guns and rocket propelled grenades which led to its damage.

"A patrol was providing support to the SDF military point, but ISIS members targeted it with automatic weapons, which led to the injury of a number of them," it added on its website.

The SDF thwarted an ISIS armed attack on a military post and patrol of its forces in al-Latwa neighborhood in the town of Diban, a military source from the SDF told North Press yesterday.

The SDF fighters clashed, for more than half an hour, with the ISIS members and forced them to withdraw and hide among civilians' homes. However,


Caliphornia hasn't yet slid into the ocean, no matter how hard it's tried...


no SDF casualties were recorded, according to the source.

The attacks in Deir ez-Zor coincide with the ongoing besiege by the SDF of ISIS members in al-Sina'a prison and pursuing its sleeper cells in its vicinity.

Yesterday, ISIS escalated many of its attacks against SDF in areas in the countryside of Deir ez-Zor, where the organization targeted 5 military checkpoints of the SDF.
Posted by: badanov || 01/26/2022 00:00 || Comments || Link || E-Mail|| [106 views] Top|| File under: Islamic State
Iranian rights activist's husband says she was sentenced to prison, lashes
[IsraelTimes]

Narges Mohammadi

was arrested in November after she attended memorial for victim of violent mostly peaceful 2019 protests, is accused of spying for Saudis

Iran

...a theocratic Shiite state divided among the Medes, the Persians, and the (Arab) Elamites....
has sentenced a prominent human rights


...which are often intentionally defined so widely as to be meaningless...


activist to more than eight years in prison, according to her husband.



Gay Paree

-based Taghi Rahmani tweeted on Sunday that his wife, Narges Mohammadi, was tried in five minutes and sentenced to prison and 70 lashes. He has said she is prohibited from communicating and has no access to lawyers. Last week, she was sent to Gharchak prison near Tehran.

Authorities arrested Mohammadi in November after she attended a memorial for a victim of violent mostly peaceful 2019 protests. Rahmani said in December his wife stood accused of "spying for Saudi Arabia
...a kingdom taking up the bulk of the Arabian peninsula. Its primary economic activity involves exporting oil and soaking Islamic rubes on the annual hajj pilgrimage. The country supports a large number of princes in whatcha might call princely splendor. Fifteen of the nineteen WTC hijackers were Saudis, and most major jihadi commanders were Saudis, to include Osama bin Laden. Crown Prince Mohammed bin Salman quietly folded that tent in 2016, doing terrible things to the guys running it, and has since been dragging the kingdom into the current century...
Mohammadi has a long history of imprisonment, harsh sentences and international calls for reviews of her case.

In May, the European Union
...the successor to the Holy Roman Empire, only without the Hapsburgs and the nifty uniforms and the dancing...
called on Iran to reconsider her sentence of 30 months in prison and 80 lashes on charges of protesting the killing of protesters during the country's 2019 unrest.

Mohammadi confirmed her sentence at the time in an Instagram post, saying she does not "accept any of these sentences."

In the post, Mohammadi said one of the charges against her is having a party and dancing in jail.

She was released from jail in October 2020, after serving eight and a half years in prison, after her initial, 10-year sentence was commuted. In that case, she was sentenced in Tehran's Revolutionary Court on charges including planning crimes to harm the security of Iran, spreading propaganda against the government and forming and managing an illegal group.

Before imprisonment, Mohammadi was vice president of the banned Defenders of Human Rights Center in Iran.

Mohammadi has been close to Iranian Nobel Peace Prize laureate Shirin Ebadi, who founded the center. Ebadi left Iran after the disputed re-election of then-president Mahmoud Short Round Ahmadinejad in 2009, which touched off unprecedented protests and harsh crackdowns by authorities.

In 2018, Mohammadi, an engineer, was awarded the 2018 Andrei Sakharov Prize.
Posted by: trailing wife || 01/26/2022 02:58 || Comments || Link || E-Mail|| [134 views] Top|| File under: Govt of Iran
Outcry as Iran sentences French tourist to 8 years in prison for espionage
Another hostage tied up until wanted.

[IsraelTimes] Supporters of Benjamin Briere, 36, say he is being used as a pawn for Tehran as it negotiates nuclear pact with

La Belle France

and other Western powers

An Iranian court has sentenced a French man to eight years in prison on spying charges, his family and his

Gay Paree

-based lawyer said on Tuesday, arguing that Tehran was using him as a "hostage" in talks with the West.



Benjamin Briere

, 36, is the only Western detainee known to be currently held in Iran
Continued on Page 49
Posted by: trailing wife || 01/26/2022 00:29 || Comments || Link || E-Mail|| [228 views] Top|| File under: Govt of Iran
Turkey's sock puppets shell Kurd villages in Ain Issa


The Syrian Democratic Forces (SDF) announced on Tuesday, it had thwarted the attacks of ISIS sleeper cells on al-Sina'a prison in the Guweiran neighborhood in Hasakah city, northeast Syria on January 20.

"The ISIS attacks came with the Ottoman Turkish occupation and its affiliated mercenaries launching ground and air attacks on our forces and civilians' homes in

Ain Issa

," the center said.

"On January 22, the Ottoman Turkish occupation barbarically shelled the populated villages of Hoshan, al-Khalidiya, al-Mu'allaq, al-Musheirfa, Jahbal, al-Hesha, al-Salihiya, al-Qadiriyah, al-Fatsa, and al-Arisha, resulting in the killing of three civilians and the injury of 11 others," the Media Center added.

On January 23, the Ottoman Turkish forces and their affiliated armed factions attempted to launch a ground attack on the village of Bir Issa.

"The vigilance of our forces, however, thwarted the attack. Strong

festivities

erupted between our forces and mercenaries, in which 10 members of the factions were killed and two others were

maimed

, two military vehicles and points of the factions were destroyed."

According to the SDF Media Center, "10 members of the armed factions were killed and two others were

maimed

. Three civilians

bit the dust

in the battles and

festivities

with Ottoman Turkish-backed opposition factions."
Posted by: badanov || 01/26/2022 00:14 || Comments || Link || E-Mail|| [97 views] Top|| File under: Ottoman Proxies
Residents in crossfire on 6th day of ISIS, SDF fighting
corpse count

of the

Ghweran prison

break has reached 166, the Syrian Observatory for Human Rights (SOHR) reported on Tuesday, noting that the monitor asserts the toll to be higher.

The SDF on Tuesday said that 550 ISIS fighters had surrendered themselves to the force, noting that they have also controlled a block of buildings inside the Ghweran prison.

Kurdish authorities in Rojava imposed a state of emergency in Hasaka on Sunday after seven

non-combatants were killed

in the crossfire.

Thousands of people are living in dire conditions and makeshift dormitories after fleeing their homes in northeast Syria (Rojava) due to ongoing

festivities

between the Kurdish-led Syrian Democratic Forces (SDF) and the Islamic State

...formerly ISIS or ISIL, depending on your preference. Before that they were al-Qaeda in Iraq, as shaped by Abu Musab Zarqawi. They're really very devout, committing every atrocity they can find in the Koran and inventing a few more. They fling Allah around with every other sentence, but to hear western pols talk they're not really Moslems....
(ISIS) as the terror group battles to retake control of a prison housing its members and affiliates in the Hasaka province for the sixth day on Tuesday.

Thousands of people have been displaced from their homes due to the armed conflict in Hasaka's Ghweran neighborhood since Thursday, where hundreds of ISIS fighters broke into al-Sina'a prison in the area, attempting to free the terror group's

turbans

held in the detention center.

The United Nations


...an idea whose time has gone...


Office for the Coordination of Humanitarian Affairs (OCHA) on Sunday said that 45,000 people have been displaced from their homes because of the violence.

However,


alcohol has never solved anybody's problems. But then, neither has milk...


the SDF-affiliated Rojava Information Center questioned this figure on Monday, citing information released by the UN Humanitarian Needs Assessment Programme to suggest that the number of those displaced by the fighting in Hasaka was considerably lower, estimating a figure of 6,000.

Rudaw English reached out to the OCHA to clarify the number but has not yet received a response.

"

ISIS

[Arabic acronym for ISIS] entered our houses at five in the morning. They said "all of you go out." We don't want anything, we want safety," one of the displaced residents, Shekha Miziyen, told Rudaw's Barzan Farman from Hasaka on Monday.

Another displaced local described the situation as "really bad."

More than two hundred ISIS fighters broke into al-Sina'a prison, known to locals as Ghweran prison, on Thursday night, while hundreds of fighters inside the detention facility staged a riot, smashing walls and burning oil storage facilities.

The

turbans

infiltrated the prison from its surrounding areas and later fled to the nearby al-Zuhoor neighborhood where they hid in civilian houses. The SDF on Friday said that ISIS was using civilians in the surrounding area as "human shields."


Around 100 Islamic State fighters attacked Ghwayran prison in the northeastern city of Hasakeh on January 20, in their biggest military operation since their "caliphate" was defeated in 2019.

The ensuing

festivities

with the Kurdish forces running northeastern Syria have left more than 160 people dead, including 45 in Kurdish ranks, according to the Syrian Observatory for Human Rights.

Some of the estimated 3,500 IS prisoners inside the facility have already been bused out to other detention centres in recent hours but it was unclear how many remained holed up inside Ghwayran.

Some of the hundreds of minors detained in the prison were transferred on Monday, the Observatory said.

"If there is no deal for a swap, there will be a massacre, hundreds of people will be killed," Observatory head Rami Abdel Rahman told AFP.

The Syrian Democratic Forces, the Kurdish administration's de-facto army, have not confirmed reports that several prison guards were being held by IS fighters.

SDF forces operating with air support from the US-led coalition present in the region have deployed elite units and armoured vehicles in and around the converted school that became one of the world's largest IS prisons.

An assault has looked imminent since early Monday but the Observatory said Kurdish forces were reluctant to move in due to the presence of hostages inside.

The SDF is counting on the besieged jihadist fighters running out of ammunition and supplies, Abdel Rahman said.

He said talks were taking place for some of the Kurdish forces and prison staff trapped inside to be freed in exchange for medical treatment for

maimed

jihadist fighters.

The Observatory put the number of hostages held inside the prison at 27 with around 40 people whose whereabouts are unknown.



Tweets courtesy of badanov:










Posted by: trailing wife || 01/26/2022 00:00 || Comments || Link || E-Mail|| [111 views] Top|| File under: Islamic State
Who's in the News
36
[untagged]
6
Tin Hat Dictators, Presidents for Life, & Kleptocrats
6
Islamic State
3
Govt of Iran
2
Commies
2
Migrants/Illegal Immigrants
2
Govt of Pakistain Proxies
2
Ottoman Proxies
1
Muslim Brotherhood
1
Narcos
1
Govt of Syria
1
Taliban/IEA
1
Moslem Colonists
Bookmark
E-Mail Me
The Classics
The O Club
Rantburg Store
The Bloids
The Never-ending Story
Thugburg
Gulf War I
The Way We Were
Bio
Merry-Go-Blog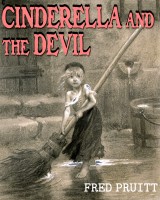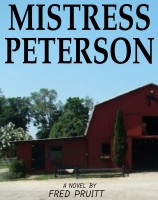 On Sale now!


A multi-volume chronology and reference guide set detailing three years of the Mexican Drug War between 2010 and 2012.

Rantburg.com and borderlandbeat.com correspondent and author Chris Covert presents his first non-fiction work detailing the drug and gang related violence in Mexico.

Chris gives us Mexican press dispatches of drug and gang war violence over three years, presented in a multi volume set intended to chronicle the death, violence and mayhem which has dominated Mexico for six years.
Click here for more information


Meet the Mods
In no particular order...


Steve White
Seafarious
Pappy
lotp
Scooter McGruder
john frum
tu3031
badanov
sherry
ryuge
GolfBravoUSMC
Bright Pebbles
trailing wife
Gloria
Fred
Besoeker
Glenmore
Frank G
3dc
Skidmark
Alaska Paul



Better than the average link...



Rantburg was assembled from recycled algorithms in the United States of America. No trees were destroyed in the production of this weblog. We did hurt some, though. Sorry.
3.235.173.74

Help keep the Burg running! Paypal: