Afghanistan
10 police killed in Afghanistan suicide attack
At least 10 policemen were killed and 18 others, mostly civilians, were wounded in a suicide attack Saturday in a crowded area of the northeast Afghan city of Kunduz, provincial authorities said.

The attacker, who was on foot, detonated his explosives next to a group of police officers, according to several sources.

"We have 10 dead, including the counter terrorism police chief and head of traffic police and their bodyguards," Sayed Sarwar Hussani, Kunduz police spokesman told AFP.

Thirteen civilians and five policemen were wounded in the blast, Hussani said, adding that the final death toll may rise.

The attack was "the work of the enemies of Afghanistan", he said, using a phrase common among Afghan officials to describe Taliban insurgents.
Posted by: tipper || 01/26/2013 12:37 || Comments || Link || E-Mail|| [10797 views] Top|| File under:
Suicide attack on Nato convoy kills five civilians in Afghanistan
[Dawn] A suicide

boom-mobiler

attacked a NATO


...the North Atlantic Treaty Organization. A cautionary tale of cost-benefit analysis....


convoy in Afghanistan's strategic Kapisa province on Friday, killing at least five civilians and wounding 15, officials said.

No NATO troops were killed or injured in the attack in a village in Tagab district in the province, northeast of the capital Kabul, a

front man

for NATO's US-led International Security Assistance Force (Isaf) told AFP.

The

kaboom

destroyed the wall of a house, killing four civilians inside, while a passerby on a

cycle of violence

also died and 15 people were

maimed

, said the provincial police chief of security, Abdul Jalil Shamal.

A

front man

for Taliban

jihad boy

s, Zabihullah Mujahid, said in a text message to AFP that 12 American troops had been killed and

maimed

. The Taliban regularly exaggerate their battlefield actions.

French combat troops pulled out of the strategic province last year as part of an early withdrawal from the country, with all NATO combat forces due to leave Afghanistan by the end of 2014.

High-profile targets in Kabul have been attacked twice in the past 10 days.

On Monday, a Taliban suicide squad stormed the traffic police headquarters at dawn, killing three

coppers

and unleashing a stand-off that lasted for more than eight hours.

Less than a week earlier, a squad of

jacket wallah

s attacked the Afghan intelligence agency headquarters, killing at least one guard and wounding dozens of civilians.

Posted by: Fred || 01/26/2013 00:00 || Comments || Link || E-Mail|| [10796 views] Top|| File under: Taliban
Africa Horn
Twitter Suspends Account of Somali Islamist Insurgents
[An Nahar] Twitter suspended the account of Somalia's Al-Qaeda linked Shebab insurgents Friday, days after they posted photographs of a French commando they killed and threatened to execute Kenyan hostages.

A message from Twitter on the English-language @HSMPress account read that it had "been suspended", without elaborating. The extremist's Arabic account confirmed the suspension, denouncing it as censorship.

Posted by: Fred || 01/26/2013 00:00 || Comments || Link || E-Mail|| [10796 views] Top|| File under: al-Shabaab
Africa North
22 dead after Egypt court verdict
Twenty-two people were killed today in violence that erupted in Port Said, northeast of Egypt's capital, after protesters took to the street angry that people from their city had be blamed for a soccer disaster, state television said. More than 200 people were also injured, state television reported, citing the health ministry.
Posted by: tipper || 01/26/2013 09:01 || Comments || Link || E-Mail|| [10801 views] Top|| File under:
France Joins Benghazi Exodus as Libya Says Not Informed
[An Nahar]

La Belle France

on Friday joined

Britannia

, other European states and Australia in pulling its nationals out of Benghazi because of a terrorist threat that the Libyan government has played down.

Having insisted Thursday there was no "no new intelligence" to justify the Europeans' concerns, Libya said Friday it had not been informed of their plans to pull citizens out of the country's second city and was seeking clarification from

Britannia

.



La Belle France

, whose military action in Mali is said to have provoked the threat, confirmed Friday that it had followed the lead from

Britannia

.

"The information we had on the threats was sufficiently reliable to justify telling our nationals to leave the region," said Foreign Ministry

front man

Philippe Lalliot.



La Belle France

has only around 40 citizens in Benghazi out of 250-300 in Libya as a whole. In an updated travel advisory, the foreign ministry said

Frenchies

should avoid eastern Libya altogether.

Australia's department of foreign affairs had earlier issued a statement saying: "We are aware of a specific, imminent threat to Westerners in Benghazi. All Australians in Benghazi should leave immediately.

"There is a risk of retaliatory attacks against Western targets in Libya following the French intervention in the conflict in Mali in January 2013."

Benghazi was the cradle of the uprising that ousted strongman Muammar Qadaffy


...Custodian of Wheelus AFB for 42 long years until he was ejected from the gene pool by his indignant citizens...


in 2011 and also the city where a U.S. ambassador was killed in an attack last September.

Germany and the Netherlands followed

Britannia

in telling their citizens to get out of Libya, prompting an astonished response from the north African country's deputy interior minister, Abdullah Massoud.

"If

Britannia

was afraid of threats to its citizens, it could have pulled them out quietly without causing all the commotion and excitement," Massud said Friday, according to the Lana news agency.

The Libyans have acknowledged that there are security problems in Benghazi but insist there is no new intelligence to justify the current alarm.

Since its pivotal role as the springboard for the uprising, Benghazi has emerged as a hub for jihadist groups.

U.S. Ambassador Chris Stevens and three other Americans were killed in September when dozens of heavily armed al-Qaeda-linked

snuffies

overran the compound and a nearby CIA-run annex.



Britannia

closed its mission in Benghazi around the same time and there were thought to be only a handful of Britons in the city when Thursday's warning was issued.

Posted by: Fred || 01/26/2013 00:00 || Comments || Link || E-Mail|| [10795 views] Top|| File under: Salafists
Mali Islamists Blow Up Strategic Bridge Leading to Niger
[An Nahar] Islamist fighters have dynamited a strategic bridge near the Niger border on the road to Gao, one of the main towns in northern Mali occupied by

bad turban

s, sources said Friday.

"The Islamists dynamited the Tassiga bridge. No one can pass to Niger or come to Gao," said the owner of a transport business, Abdou Maiga.

A security source from neighboring Niger confirmed the bridge's destruction.

"Since this morning, no vehicle has left the border for Gao because the Islamists destroyed the Tassiga bridge with dynamite. No one can pass anymore," he said.

Tassiga is a Malian town situated 60 kilometers (35 miles) from the Niger border.

The destruction of the bridge comes as 2,000 Chadian and 500 Niger soldiers are planning to enter eastern Mali from Niger to open up a new front against the Islamists who have occupied northern Mali for 10 months.

French warplanes that have bombarded Islamist positions for two weeks in a bid to oust the

beturbanned goons

struck their bases in Ansongo, 40 kilometers from Tassiga on the road leading to Gao, on Wednesday night.

French and Malian troops were also carrying out patrols in the area.

Meanwhile,


...back at the game, the Babe was wondering why the baseball kept getting bigger and bigger. Finally it hit him...


Mali's military has made its farthest push east toward the Islamist stronghold in Gao.

Residents in the town of Hombori said Friday that Malian soldiers were seen arriving there the night before.

Hombori is located 150 kilometers beyond the current line of control in Douentza, which government forces reclaimed earlier in the week.

The push puts the military just 250 kilometers away from Gao, one of the three main northern cities held by Islamists since last April.

Posted by: Fred || 01/26/2013 00:00 || Comments || Link || E-Mail|| [10800 views] Top|| File under: al-Qaeda in North Africa
French, Malian Troops Seize Northern Islamist Towns
[An Nahar] French and Malian troops advanced on the key Islamist stronghold of Gao on Friday after recapturing the northern town of Hombori, as the

forces of Evil

struck back by bombing a strategic bridge.

The French-led assault against the radical Islamists controlling northern Mali entered its third week with a strong push into the vast semi-arid zone amid rising humanitarian concerns for people in the area facing a dire food crisis.

"At present, Malian and French soldiers are in Hombori. There are no longer any Islamists on the ground," said a teacher in the town which lies 920 kilometers (575 miles) north of the capital Bamako and 200 kilometers west of Gao.

A Malian security source said the troops would press on to the eastern city of Gao, one of the three major northern towns along with Kidal and Timbuktu, where the al-Qaeda-linked Islamists have imposed brutal sharia for 10 months.

Two French men were kidnapped in Hombori in November last year and are still in captivity. The Al-Qaeda in Islamic Maghreb (AQIM) claimed the abduction.

The security source added that in the west, the French-led forces who had recaptured the town of Diabaly on Monday, were pushing towards the town of Lere with the aim of "taking control of Timbuktu" which lies further north.

Gao, Timbuktu and Kidal were seized by an alliance of Tuareg rebels -- who wanted to declare independence of the north -- and hardline Islamist groups in April last year.

The Islamists hijacked the rebellion and sidelined the Tuaregs to implement radical Islamic laws, flogging, stoning and executing transgressors, forbidding music and television and forcing women to wear veils.



La Belle France

swept to the aid of the weakened Malian army on January 11 as the Islamists pushed south towards the capital Bamako amid rising fears the zone could become an Afghanistan-like haven for terrorism.

They have bombarded both Gao and Timbuktu with Arclight airstrikes, sending the Islamists fleeing.

However,


some people cause happiness wherever they go; others whenever they go...


the

faceless myrmidons

remained on the offensive, blowing up a key bridge linking Gao to neighboring Niger on Friday, where more than 2,000 Chadian soldiers and 500 troops from Niger are being deployed to open a second front against the Islamists from the east.

"The Islamists dynamited the Tassiga bridge. No one can pass to Niger or come to Gao," said the owner of a transport business, Abdou Maiga.

A security source from Niger confirmed the strike.

A Malian trader, Oumar Maiga, told Agence

La Belle France

Presse by telephone that a truck headed towards the bridge had failed to notice it was no longer there and crashed, killing two and injuring three.

Aid groups warned of rising food insecurity as fighting escalated in the drought-wracked Sahel.

French aid group Action Against Hunger (ACF) raised fears "that an armed ground intervention from Niger will cut the last access route to supply basic goods (food and medicine) to people in the region," a statement said.

The French-led offensive has received broad international support, but there has also been increasing alarm about reports of rights abuses by Malian soldiers against ethnic Tuaregs and Arabs.

"Like in previous northern Malian conflicts, many civilians of Arab and Touareg origin have been targeted by the military simply because of their ethnicity and unsubstantiated rumors that they are protecting the rebels, said Yacouba Kone, of the UK-based Christian Aid.

The International Federation of Human Rights Leagues said at least 31 people had been executed in the central town of Sevare, and some bodies dumped in wells, according to local researchers.

Meanwhile,


...back at the buffalo wallow, Tex and his new-found Indian friend were preparing a little surprise for the bandidos...


west African defense chiefs planned to review progress on the limping deployment of their forces to Mali at an emergency meeting in Ivory Coast on Saturday.

The Economic Community of West African States has pledged more than 4,500 soldiers to help Mali retake its Islamist-occupied north, but the deployment has been delayed by financing and logistical problems.

An additional 2,000 soldiers from Chad, which is not an ECOWAS member, are also to be deployed.

Posted by: Fred || 01/26/2013 00:00 || Comments || Link || E-Mail|| [10794 views] Top|| File under: al-Qaeda in North Africa
5 Dead, 379 Hurt as Protests Rock Egypt on Revolution's 2nd Anniversary
[An Nahar] Protesters on Friday stormed a regional government headquarters and clashed with police as mass rallies shook Egypt on the second anniversary of a revolt that ousted Hosni Mubarak


...The former President-for-Life of Egypt, dumped by popular demand in early 2011...


and brought Islamists to power.

Five people were killed and around 400

were maimed

as demonstrations turned violent with protesters attacking a

Moslem Brüderbund

headquarters and police using tear gas against surging rallies.

State television said five people were killed during

festivities

between police and protesters in the canal city of Suez. Earlier, doctors at the Suez Hospital said that four people had died from live bullets during the

festivities

.

It was not immediately clear whether the dead were members of the police or civilians. The health ministry also said that the

festivities

have left 379 people injured across Egypt.

The security services fired tear gas canisters in various locations across Cairo, including outside the presidential palace, at protesters who blocked off main roads in their tens of thousands.

The unrest came on the second anniversary of a revolution that brought to power Islamist President Mohamed Morsi of the

Moslem Brüderbund

, and a day after

festivities

between protesters and police.

After the seismic political changes of 2011, the Arab world's most populous nation is struggling to find a balance between a leadership that boasts the legitimacy of the ballot box and opponents who accuse it of betraying the goals of the revolution.

Egypt is also in the throes of an economic crisis as foreign investment and tourism revenues dwindle, the Egyptian pound stands at its lowest level against the dollar and a budget deficit shows no sign of recovery.

Protesters stormed the governorate headquarters in the canal city of Ismailiya, entering the building, setting fire to a room used by security services and looting furniture and equipment, Agence

La Belle France

Presse reported.

Demonstrators had earlier set fire to the Brotherhood headquarters in Ismailiya, the

news hound

said, and black smoke billowed from the windows of the apartment housing the movement's Freedom and Justice Party (FJP) offices.

In the Mediterranean city of Damietta, protesters surrounded the governorate building and blocked traffic in the area while in the Nile Delta city of Kafr el-Sheikh they stormed the courtyard of the building and clashed with police.

In Cairo, police fired tear gas at protesters outside the presidential palace, where violent

festivities

between Morsi's allies and foes in December killed several people.

Protesters outside the state television


... and if you can't believe state television who can you believe?


building blocked traffic as marches swarmed the capital. Army and police forces were deployed to protect the building which houses the information ministry as well as state television


... and if you can't believe state television who can you believe?


and radio.

Protesters set fire to tyres and blocked traffic in both directions on the 6 October bridge, a vital flyover that connects east and west Cairo.

Some protesters also blocked the underground metro at several stations in central Cairo, paralyzing the public transport used by millions every day.

Egypt's second city Alexandria was rocked by similar violence between demonstrators and security forces, witnesses said, reporting

festivities

in two neighborhoods between police and protesters who burned tires.

"The smoke is black, there is a lot of gas. There are people on the ground because they can't breathe," one of the protesters, who gave his name only as Rasha, told AFP.

The emergency services gave an initial toll of more than 100 injured in Friday's violence.

Thousands marched early in the day across Egypt, notably converging on Tahrir Square in Cairo -- the focal point of the 2011 revolution -- a day after

festivities

between police and protesters who attempted to pull down a cement wall blocking off the square.

Posted by: Fred || 01/26/2013 00:00 || Comments || Link || E-Mail|| [10795 views] Top|| File under: Arab Spring
Arabia
Bahrain Police Fire Tear Gas at Protesters
[An Nahar] Bahraini riot police fired tear gas to disperse an unauthorized demonstration attended by hundreds of protesters in Manama on Friday, witnesses said.

The protest, called by the main Shiite opposition bloc al-Wefaq, chanted anti-regime slogans, including "Down (King) Hamad" -- in reference to the king of Bahrain.

Riot police tossed in the slammer
Drop the gat, Rocky, or you're a dead 'un!
several people after dispersing the demonstration using tear gas, according to witnesses.

The interior ministry said on Wednesday it would not authorize any protests called for by al-Wefaq and that security forces would use force to "maintain security."

"Calls for unauthorized demonstrations show a lack of credibility from certain parties... in restarting dialogue for national reconciliation," government spokeswoman Samira Rajab said on Friday.

King Hamad


...King of Bahrain (since 14 February 2002), having previously been its emir (from 6 March 1999). He is a Sunni, while the rest of Bahrain is predominantly Shiite...


had called during the week for a new round of national dialogue, previously shunned by the Shiite-led opposition.

Last month Crown Prince Salman bin Hamad al-Khalifa also called for a dialogue as protests continued in the Shiite-majority kingdom despite a heavy-handed crackdown on demonstrations in March 2011.

The Gulf state has been shaken by unrest since its forces in March 2011 crushed a month of popular Shiite-led protests demanding greater rights and an end to what they said was discrimination by the Sunni royals.

The International Federation for Human Rights says 80 people have died since the start of the Arab Spring-inspired uprising on February 14, 2011.

Posted by: Fred || 01/26/2013 00:00 || Comments || Link || E-Mail|| [10797 views] Top|| File under: Arab Spring
Britain
UK Police: New Arrest In Syria Kidnap Inquiry
[Ynet] British police say they've made another arrest as part of their investigation into the kidnapping of freelance photographers in Syria. John Cantlie and Jeroen Oerlemans say they were captured by Islamist fanatics in Syria and held there between July 17 and July 26.

The photographers said that some of their captors spoke with British accents, raising concerns that UK

Mohammedan

s might be slipping into Syria to join

hard boyz

fighting. Scotland Yard said Thursday that the 31-year-old man taken into custody had previously been incarcerated
Book 'im, Mahmoud!
earlier this month but had been released without charge.
Posted by: trailing wife || 01/26/2013 00:06 || Comments || Link || E-Mail|| [10798 views] Top|| File under:
India-Pakistan
Two Afghan clerics killed in Hangu
[Dawn] Unknown assailants

bumped off

two Afghan

holy men

at a mosque in Hangu city on Wednesday night, police said.

They said that the mosque attack occurred in Kata Kani area, where the Afghan refugees had been living for past several months.

Those killed were identified as Maulana Zahir and Maulana Mohammad Yousuf. The police said that one person was injured in the attack. However,


a clean conscience makes a soft pillow...


his name could not be ascertained.

The injured person was taken to district headquarters hospital. Officials said that security had been tightened in the sectarian-hit sensitive area of Hangu, while police had cordoned off the area and started search operation.

The city police have started investigations after registering FIR of the case against unknown terrorists.

Posted by: Fred || 01/26/2013 00:00 || Comments || Link || E-Mail|| [10796 views] Top|| File under: al-Qaeda in Pakistan
Man killed in grenade attack
[Dawn] A man was killed and two others were

maimed

in a hand grenade attack in a Manghopir locality on Thursday.

Police said the incident took place in Mushki Para within the remit of the Manghopir

cop shoppe

, where assailants riding

cycle of violence

s came to the area and

had gun sex

, hurled a grenade at a house and fled.

"The suspects had hurled the hand grenade at a house occupied by their opponents, killing one and wounding two others," said Manghopir

cop shoppe

SHO Ashfaq Baloch.
Continued on Page 49
Posted by: Fred || 01/26/2013 00:00 || Comments || Link || E-Mail|| [10796 views] Top|| File under:
Pillion ban in seven cities today
[Dawn] The Sindh government on Thursday banned pillion-riding for Friday in seven major cities of the province, including Bloody Karachi


...formerly the capital of Pakistain, now merely its most important port and financial center. It is among the largest cities in the world, with a population of 18 million, most of whom hate each other and many of whom are armed and dangerous...


and Hyderabad, following security threats on Eid Milad-un-Nabi, officials said.

"The ban would be effective from 8am to 10pm in

Bloody Karachi

, Hyderabad, Khairpur, Larkana, Sukkur, Mirpurkhas and Naushahro Feroze," said an official. "The decision is temporary and in fact part of security arrangements being made for the 12th of Rabi-ul-Awwal."
Posted by: Fred || 01/26/2013 00:00 || Comments || Link || E-Mail|| [10796 views] Top|| File under: Govt of Pakistan
Green-on-green clash in Khyber tribal region kills 32
[Dawn] An intense gun-battle erupted between two banned

myrmidon

groups in Khyber Agency
's Tirah Valley on Friday, with at least 32

snuffies

so far killed in the clash.

Intelligence officials said the gun-battle started late Thursday between the proscribed Tehrik-e-Taliban Pakistain (TTP) and rival group Ansarul Islam (AI) in Tirah Valley's Maidan village. The dead included 23 Ansar fighters and nine TTP

myrmidon

s, while several others were also injured.

Officials said the

corpse count

was likely to increase as the fighting had not yet ended.
Continued on Page 49
Posted by: Fred || 01/26/2013 00:00 || Comments || Link || E-Mail|| [10815 views] Top|| File under: Lashkar e-Taiba
Iraq
Fallujah festivities leave five dead
Clashes broke out between police and protesters after Friday prayers in the Iraqi city of Fallujah, where Sunnis live compactly, "Al Jazeera" TV channel reported. According to the TV channel, as a result of the clashes at least five people died and about forty were injured.

Today protest actions are underway in protest against the policy of Prime Minister Nouri al-Maliki in different cities. Protesters demand the release of political prisoners and granting of rights and freedom to Sunni population of the country. It is reported that the demonstrations are held in major provinces of the country, particularly in Anbar and Samara.

Earlier, a series of terrorist attacks took place that killed at least 17, injured 168 people.
Posted by: Steve White || 01/26/2013 00:00 || Comments || Link || E-Mail|| [10794 views] Top|| File under:
Israel-Palestine-Jordan
Report: 4 Gazans Hurt By IDF Gunfire...Or Not
Sources in

Gazoo

say four Paleostinians sustained light to moderate wounds at hand of Israeli troops. IDF says one Paleostinian was hurt in riot near border fence


Nothing to see here, it's just boys being boys..

Paleostinian sources in

Gazoo

reported three Paleostinians

were maimed

by IDF gunfire and another was hurt by a gas grenade in the north of the Strip, east of the city of Jabalia, on Friday.

According to the report, the four sustained light to moderate wounds and were taken to a local hospital.


Three scratches and a stubbed toe, according to the medical charts.

The IDF said in response that dozens of Paleostinians illegally gathered next to the

Gazoo

border, noting that some rioted and tried to breach the fence.


Perhaps the Juices will be less alert during Purim or the Passover Seder...

The troops attempted to disperse the crowd, hurting one Paleostinian in the process, the army said.


That was the stubbed toe. The damned Juice tripped him -- with his eyes.

Several incidents that saw IDF troops firing at Paleostinians at the border have been reported since the brief war between Israel and

Hamas, always the voice of sweet reason,

in November. The army explained in the past that the Paleostinians often enter the closed buffer zone near the border and try to damage the fence.

A Paleostinian was hurt by IDF gunfire near Beit Lahia, also in

Gazoo

's north, in a similar incident last Friday.
Posted by: trailing wife || 01/26/2013 00:05 || Comments || Link || E-Mail|| [10796 views] Top|| File under:
Jordan Post-Election Protests Injure Four
[An Nahar] Protests in Jordan against the results of a general election turned violent on Friday injuring four people, and forced police to fire tear gas to disperse demonstrators, an official said.

"Rioting that also saw attacks on houses and public property"

maimed

four people in the northern province of Irbid, its governor Khaled Abu Zayd told Petra news agency, adding that police intervened successfully breaking up the violence.

Police fired tear gas at protesters who staged a similar demonstration in the southern Karak province, Petra added.
Continued on Page 49
Posted by: Fred || 01/26/2013 00:00 || Comments || Link || E-Mail|| [10795 views] Top|| File under: Arab Spring
Syria-Lebanon-Iran
Syria Intelligence Officers Killed by Bomb, Observatory Says
The al Qaeda in Iraq's affiliate Al Nusrah Front for the People of the Levant


The Levant includes most of modern Lebanon, Syria, Jordan, Palestine, Israel, Cyprus, Hatay Province and other parts of southern Turkey, some regions of northwestern Iraq and the Sinai Peninsula.


car kaboomed at least eight Syrian intelligence officers into the next life, reports Bloomberg.


I hate al Qaeda more than I detest pencil-neck. You know what they say about the enemy of my enemy. If al Qaeda wants to mass in a known geography, I say send in the drones.
Posted by: Mike Ramsey || 01/26/2013 09:32 || Comments || Link || E-Mail|| [10797 views] Top|| File under:
Nine Islamists Charged with Murdering Inmate at Roumieh
[An Nahar] Nine Islamists were charged on Friday with the murder of a Paleostinian inmate at Roumieh Prison, reported the National News Agency.

State Commissioner to the Military Court Judge Saqr Saqr charged eight Islamist inmates with murder and a ninth Islamist who is not held at the jail.

They may face the death penalty if convicted of the murder of Ghassan al-Qandaqli.

In addition, Saqr charged two soldiers at Roumieh Prison with negligence, referring them for investigation.

It was initially reported that Qandaqli, first identified as Ghassan Sandaqli by the media, had

did away with himself

by hanging in Roumieh's Bloc B.

As Safir newspaper reported on January 22 however that he was actually severely beaten to death by Fatah al-Islam
A Syrian-incubated al-Qaeda work-alike that they think can be turned off if no longer needed to keep the

Leb

pot stirred.
members.

A meeting was later held on Friday between security officials and Islamist inmates with an agreement being reached to allow security forces to return to Bloc B of the jail, reported LBCI television.

The security forces will be allowed to search all areas of the jail and the inmates will cooperate fully with them.

Posted by: Fred || 01/26/2013 00:00 || Comments || Link || E-Mail|| [10796 views] Top|| File under: Fatah al-Islam
Violence Kills 129 in Syria as Protesters Slam Regime, Rebels
[An Nahar] Violence showed no sign of abating on Friday on Syrian battlefields as protesters slammed both the regime and rebels fighting to overthrow it.

The regime's air force launched air raids on several rebel-held towns, including in Damascus


...Capital of the last overtly fascist regime in the world...


province, said the Syrian Observatory for Human Rights, which relies on a broad network of activists, doctors and lawyers.

Activists reported an escalation of the army's fierce campaign to reclaim

jihad boy

-held areas in Homs in central Syria, which lays on the strategic route linking Damascus to the sea.

In Homs city, the army shelled the Juret al-Shiyah and Khaldiyeh neighborhoods, which have been bombarded frequently since the start of the anti-regime revolt in March 2011, the Observatory said.

At least 129 people were killed in Friday's violence, the

Britannia

-based monitoring group said, including 40 civilians.

And while state-run SANA news agency said many Syrians heeded a call by the government and prayed for security on Friday, protesters in flashpoint areas demonstrated for Assad's fall.

Amateur video shot in Houla, in Homs province, showed dozens of protesters on the streets despite army shelling.

Meanwhile in Saraqeb, in the northwestern province of Idlib, activists said protesters also demonstrated against the jihadist al-Nusra Front rebel group which is listed by the United States as a "terrorist" organization.

"No to the rule of foreigners, no to military rule, no to terror and fear," read posters held up by the protesters.

Posted by: Fred || 01/26/2013 00:00 || Comments || Link || E-Mail|| [10796 views] Top|| File under: Govt of Syria
Car bomb blasts kill 8 in Golan
BEIRUT - Twin car bomb blasts in the Syrian-controlled part of the Golan Heights killed eight people on Friday, activists said, as Syria's government called on its citizens who have fled the country during the civil war to come home — including opponents of the regime.

The Britain-based Syrian Observatory for Human Rights said two cars packed with explosives blew up near a military intelligence building in the town of Quneitra on Thursday, killing eight. Most of the dead were members of the Syrian military, the Observatory said. The Syrian government has not commented on the attacks.

There was no claim of responsibility for the blasts. Car bombs and suicide attacks targeting Syrian troops and government institutions have been the hallmark of Islamic militants fighting in Syria alongside rebels trying to topple Assad.

Quneitra is on the cease-fire line between Syria and Israel, which controls most of the Golan Heights after occupying the strategic territory from Syria in the 1967 war.
Posted by: Steve White || 01/26/2013 00:00 || Comments || Link || E-Mail|| [10805 views] Top|| File under:
Who's in the News
42
[untagged]
6
Govt of Pakistan
4
al-Qaeda in North Africa
4
Arab Spring
2
al-Qaeda in Pakistan
2
Govt of Syria
2
Lashkar e-Taiba
1
Taliban
1
al-Shabaab
1
Govt of Iran
1
Fatah al-Islam
1
Hezbollah
1
Salafists
Bookmark
E-Mail Me
The Classics
The O Club
Rantburg Store
The Bloids
The Never-ending Story
Thugburg
Gulf War I
The Way We Were
Bio
Merry-Go-Blog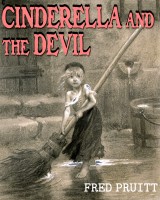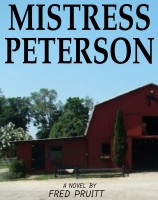 On Sale now!


A multi-volume chronology and reference guide set detailing three years of the Mexican Drug War between 2010 and 2012.

Rantburg.com and borderlandbeat.com correspondent and author Chris Covert presents his first non-fiction work detailing the drug and gang related violence in Mexico.

Chris gives us Mexican press dispatches of drug and gang war violence over three years, presented in a multi volume set intended to chronicle the death, violence and mayhem which has dominated Mexico for six years.
Click here for more information


Meet the Mods
In no particular order...


Steve White
Seafarious
tu3031
badanov
sherry
ryuge
GolfBravoUSMC
Bright Pebbles
trailing wife
Gloria
Fred
Besoeker
Glenmore
Frank G
3dc
Skidmark



Better than the average link...



Rantburg was assembled from recycled algorithms in the United States of America. No trees were destroyed in the production of this weblog. We did hurt some, though. Sorry.
34.229.119.176

Help keep the Burg running! Paypal: