Bangladesh
JMB Supremo Shaikh Rahman arrested in India [ 2 Reports ]
JMB Chief held in India? - UPDATE from Reuters
DHAKA, Jan 23 (Reuters) - The head of a Bangladeshi Islamist group blamed for a wave of bomb attacks has been arrested in a neighbouring Indian state, newspapers said on Monday. Shayek Abdur Rahman, supreme leader of the outlawed Jamaat-ul-Mujahideen group, was picked up from a hideout in the eastern Indian state of West Bengal on Sunday, The New Age and Amar Desh newspapers said, citing intelligence sources. There was no official confirmation of the reports, and Bangladeshi interior ministry officials could not be reached for comment.

Security forces last week launched a massive hunt on Bangladesh's western borders after an intelligence tip-off that Rahman was in the area, along with Siddikul Islam Bangla Bhai, chief of another Islamic group, Jagrata Muslim Janata Bangladesh. Both have been missing since nearly 500 small bombs exploded simultaneously across the country on Aug. 17 last year. Authorities have blamed the bombings and subsequent suicide attacks on the two groups, which are campaigning for the introduction of sharia law in Bangladesh, a mainly-Muslim democracy. Newspapers said Indian authorities had taken Rahman, who was picked up from the district of 24 Parganas in West Bengal state, to New Delhi for interrogation. There has been no official comment from the Indian side. Bangladesh and India share a 4,000-km (2,500-mile) border, which is regarded as one of the world's most porous frontiers.


And this:


New Age Report, Monday, January 23, 2006
JMB Chief held in India?


The fugitive supremo of Jamaatul Mujahideen Bangladesh, Shaikh Abdur Rahman, was reportedly arrested by the Indian Police in West Bengal on Sunday, said home ministry sources in Dhaka early this morning. The West Bengal police nabbed the Mujahideen leader, an extremist, from a hideout at Barasat, 24 Parganas of West Bengal, a neighboring Indian state, a source close to the state minister for home affairs, Lutfuzzaman Babar, told New Age.

Shaikh Rahman is said to be responsible for a series of suicide attacks in public places in Dhaka and elsewhere in Bangladesh. Meanwhile, a source in Kolkata of West Bengal, told New Age over telephone that Indian police has implicated Shaikh Rahman in a murder case. More than 400 bombings took place on August 17 and a series of subsequent bombings, including several suicide attacks followed. Twenty-eight people, including four suicide bombers, died in such incidents.


According to the source, the West Bengal police arrested the member of the outfit, Mohsin, from 24 Parganas on Saturday. Following extensive interrogation, the Indian police came to know from Mohsin that Shaikh Rahman was also hiding in the area. Subsequently the police raided the area and nabbed Rahman the next day. Shaikh was sent to the Indian capital, new Delhi, immediately after his arrest, the source said. The state minister for home affairs told New Age at 12:30 a.m this morning that he had first come to know of the arrest from the midnight media reports.

'Neither the Indian government, nor our High Commission in India has so far officially told us anything about Shaikh Rahman's reported arrest' the minister said. 'We expect the government of Delhi will officially inform us on the arrest, if the wanted JMB leader is nabbed in India. Besides we shall take necessary steps about it, through a diplomatic channel, as soon as Dhaka and Delhi wake up tomorrow [Monday] morning'. In this regard, the minister said the Bangladesh government had earlier sought cooperation of Interpol operating in different part of the world including India, in arresting the JMB leader.

Shaikh Rahman formed an Islamist militant outfit Jamaatul Mujahideen Bangladesh, which was banned by the government in October 17th ,2 005. On October 28, 2005 the government announced a bounty of Taka 50 lakh each on capture of Shaikh Rahman and Bangla Bhai.
Posted by: Themp Unoluns2427 || 01/23/2006 02:32 || Comments || Link || E-Mail|| [777 views] Top|| File under:
Bangla security forces recover explosives
Security agents unearthed two caches of bomb-making materials in a northern Bangladesh town after interrogating two suspected members of a banned Islamic group blamed for a series of deadly blasts, an official statement said on Saturday. The members of Jumatul Mujahedeen Bangladesh – which aims to replace the Muslim-majority nation's secular laws with religious rule – led agents to the caches Friday in Bogra, 176 kilometres north of the capital, Dhaka.

The caches included one kilogram of gunpowder, 6.5 kilograms of gel explosives, electric wire, iron balls, electric switches and other material, according to the statement from the Rapid Action Battalion, an elite security force that fights major crimes such as terrorism. They were discovered following the interrogation of suspected militants Ashraful Islam and Abdul Pramanik, who were arrested on Thursday.
Posted by: Fred || 01/23/2006 00:00 || Comments || Link || E-Mail|| [369 views] Top|| File under:
Britain
MI5 knew of 7/7 bomber's plan to fight for al-Qaeda
Top MI5 and other security agency sleuths knew a year before the July 7 London bomb attacks that the ringleader of the suicide bombers, Mohammad Sidique Khan, was planning to fight for Al Qaeda.

The disclosure, highly embarrassing for MI5, has once again triggered the demand for a full public inquiry into the July 7 attacks.

It is said that MI5 bugged Sidique Khan and Shehzad Tanweer, another of the bombers, for two months in 2004 as they talked about Khan's desire to fight an "Islamic war". He also talked about retuning to Pakistan, where he had attended a camp for British Muslim terrorists. The two also talked about engaging in crimes to raise funds.

But after all this, MI5 and police decided that the two men were not an "imminent risk". As a result their surveillance was discontinued.

The error in judgement has been discovered following a trawl by agencies of MI5 and police files on all the intelligence about the four suicide bombers.

It has also been calculated that the entire plot and execution of the July 7 attack cost around £10,000.

Officials have traced the origins of the July 7 plot back to 2003 when Khan visited a terrorist camp in northern Pakistan. The camp was set up by Al Qaeda soon after British troops went into Iraq.

Victims of the July 7 attacks have also now demanded a full inquiry to establish where and why intelligence failed, costing the lives of 52 people.
Posted by: Dan Darling || 01/23/2006 03:32 || Comments || Link || E-Mail|| [368 views] Top|| File under:
Caribbean-Latin America
Two Spanish aid workers go missing in Panama jungle
Panamanian police said they were investigating the disappearance of two Spanish citizens in the Darien jungle. Information about the disappearance of the aid workers in the remote area has been sketchy, with some media outlets reporting that they were kidnapped by a group of armed men. "We don't have new information, but the search is continuing," a police spokesman told EFE.

Spanish ambassador to Panama Gerardo Zaldivar said authorities were trying to determine what happened last Friday to Jose Vicente Colastra and his son, Sergio Colastra. The two men were working on a construction project in the Darien for the Tierra Viva Foundation, which promotes sustainable development. Panamanian police are searching the area between the town of Jaque and the border with Colombia, some 300 kilometres (about 186 miles) east of Panama City. The two Spaniards were part of a team of 19 people who were working with refugees in Jaque, the La Prensa newspaper reported. Colombian paramilitaries, guerrillas, gun smugglers and drug traffickers operate in the Darien, which separates Panama from Colombia.
Posted by: lotp || 01/23/2006 10:29 || Comments || Link || E-Mail|| [367 views] Top|| File under:
Caucasus/Russia/Central Asia
UK Diplomats in Moscow Spy Rock Row
Russia's state security service, the FSB, has accused British diplomats of spying in Moscow. It backed claims made in a Russian TV report which showed footage of what it said was British agents retrieving data from a fake rock planted on a street. The programme also said a UK diplomat made regular payments to Russian non-governmental organisations. The UK Foreign Office said it was "concerned and surprised", and denied any improper conduct with Russian NGOs.

Reuters news agency quoted an unnamed FSB spokesman as saying that "everything that was shown [in the programme] was true and based on our information". The programme said four officials from the UK embassy and one Russian citizen, allegedly recruited by the British secret service, downloaded classified data from a transmitter in the rock onto palm-top computers.

Update of the old dead letter drop, a Wi-Fi enabled rock.

According to the programme, the Russian citizen was later arrested. Hidden camera footage appears to show individuals walking up to the rock. One man is caught on camera carrying it away.

Security officer taking it into evidence?

The programme contained a number of interviews with people claiming to be Russian intelligence officers, who made the allegations. An unnamed FSB spokesman told AFP news agency one of the accused diplomats was a 30-year-old archivist. A FSB officer told Rossiya television the hi-tech stone was "absolutely new spy technology".

No longer do you have to risk sticking a note under a park bench, you just walk or drive by the park and upload your data to the micro computer in the fake rock. Later, the pickup man can drive by and upload it to his PDA or phone. Be hard to spot.

The UK embassy in Moscow has refused to comment, but the UK Foreign Office in London issued a statement. "We are concerned and surprised at these allegations. We reject any allegation of improper conduct in our dealing with Russian NGOs," it said.

The Foreign Office said it was well known that the UK government had given financial support to projects implemented by Russian NGOs in the field of human rights and civil society. "All our assistance is given openly and aims to support the development of a healthy civil society in Russia," the statement said.

Russian President Vladimir Putin drew widespread criticism earlier this month when he signed a law giving authorities increased powers to monitor the activities and finances of NGOs. Critics said the measure was an attack on human rights and democracy.

Michael Evans, defence editor of the UK Times newspaper, told the BBC that Russia is still regarded as a centre of espionage. "People will be a little bit surprised at the bizarre nature of this episode. I've no idea whether it's true, but clearly there is a lot of intelligence gathering that goes on."
Posted by: Steve || 01/23/2006 07:52 || Comments || Link || E-Mail|| [372 views] Top|| File under:
India-Pakistan
Poll candidate gunned down in Nepal
KATHMANDU - Suspected Maoist rebels gunned down a royalist election candidate in broad daylight near his office in southeast Nepal while the death toll in two weekend clashes between rebels and soldiers reached 28, police said on Monday.

The candidate was shot Sunday in the town of Janakpur, 380 kilometres (240 miles) southeast of Kathmandu, a police official said. "Two rebels shot at Bijaya Lal Das, president of the Nepal Sadhbhawana Party Dhanusha district, near his party office... Sunday afternoon and fled the scene," Janakpur police officer Dor Bahadur Khadka told AFP. "Das was shot three times in the chest and died while being rushed to a nearby hospital."

Das had recently announced that he would run for mayor of the municipality.
Posted by: Steve White || 01/23/2006 21:50 || Comments || Link || E-Mail|| [371 views] Top|| File under:
12 busted in Mir Ali
Security forces arrested 12 people in a crackdown in North Waziristan, on a day when the political administration cut off power supply and imposed economic penalties as part of sanctions on several tribes in the Mir Ali area.

Three vehicles were also confiscated in the crackdown, a local official told NNI on Sunday. He said that a major crackdown against Hassokhil, Moski, Aisotri, Khadi, Khoshali and Torikhil tribes was underway.

Assistant Political Agent Muhammad Fida Khan said that these tribes had been given a list of wanted men hiding in the area, but had not handed them over in spite of several notices. The raids are being conducted in the area under the command of Frontier Corps political staff, he said. There were also reports of an exchange of rocket-fire between militants and government forces in the outskirts of Miranshah.

Staff Report adds: Meanwhile, the political administration of Bajaur Agency arrested two men believed to be close relatives of wanted local militant Maulana Faqir Muhammad on Sunday morning, but an administrative official denied they had any connection to the militant. "We have arrested two people, one in connection with laying landmines in Mamond area and the other in connection with damaging shops in a bazaar during a demonstration," Tehsildar Javedullah told reporters.

However, another government official said that one of the men had links with Al Qaeda operatives, AP reported. The official said that a jirga will assemble to discuss "the responsibility of sheltering foreigners and to set the punishment for the offence", AP reported.
Posted by: Dan Darling || 01/23/2006 03:29 || Comments || Link || E-Mail|| [386 views] Top|| File under:
Aziz sez no proof of al-Qaeda meeting
There is no evidence of al-Qaeda presence in the village where about 18 people died after a US missile strike, Pakistan's Prime Minister Shaukat Aziz said on Sunday.

Aziz also told CNN's Late Edition programme that US authorities had not informed his government in advance of the January 13 CIA Predator drone attack on the remote Pakistani village of Damadola in the Bajur tribal region near the Afghan border.

Aziz said at least 13 civilians died in the attack, in which the United States reportedly targeted a meeting it believed would include Ayman al-Zawahiri, the second highest leader of al-Qaeda.

"There is no evidence ... that there were any other people there," Aziz said.

"We have not found one body, or one shred of evidence that these people were there."

"These people don't get together for dinner," Aziz said, speaking of al-Qaeda. "We don't know who was there."

The attack sparked thousands of Pakistanis to join protests last week against the US violation of Pakistani sovereignty and the Pakistan government's alleged support for such attacks.

But Aziz, who was in Washington for meetings with US leaders, denied that his government backed the strike.

"No, this was not co-ordinated", Aziz said, criticizing the United States' failure to inform his government in advance. "We had no idea that this would take place."

Aziz meanwhile said that no one knows the whereabouts of al-Qaeda leader Osama bin Laden, whom many US officials have said they believe is hiding out in the rugged, remote tribal areas of northern and western Pakistan adjacent to Afghanistan.

"We and the rest of the world have no clue where he or his associates are," Aziz said.

"He could be anywhere in the region or even outside the region."

"If anybody knew where he is, or where he moves around, we would all go after him," he said.
Posted by: Dan Darling || 01/23/2006 03:23 || Comments || Link || E-Mail|| [393 views] Top|| File under:
Al-Qaeda supporters getting a lot louder in Damadola
We've noted here on Rantburg, possibly alone, that there are a lot of places like Damadola in Pakistan that are under de facto al-Qaeda rule. The fact that 8,000 of the locals rallied to fight under Mullah Omar would seem to indicate that many of the villagers are far from innocent as to this whole situation.


Sympathy for al Qaeda has surged after a U.S. airstrike devastated this remote mountain hamlet in a region sometimes as hostile towards the Pakistani government as it is to the United States. A week after the attack, villagers insist no members of the terror network were anywhere near the border village when it was hit. But thousands of protesters flooded a nearby town chanting, "Long live Osama bin Laden!" Pakistan's army, in charge of hunting militants, was nowhere to be seen.

The rally was the latest in a series of demonstrations across Pakistan against the January 13 attack, which apparently targeted but missed al Qaeda's No. 2, Ayman al-Zawahiri. The military still mans numerous checkpoints in the area, but it appears to be keeping a low profile so it will not inflame villagers still seething over the deaths of 13 civilians, including women and children, in the attack. "This attack has increased our hatred for Americans because they are killing innocent women and children," said Zakir Ullah, one of 5,000 demonstrators in Inayat Qala, a market town about 5 kilometers (3 miles) from Damadola. "We support jihad (holy war). Jihad is the duty of every Muslim," he said.

"As my local holy man and his armed, um...acolytes keep reminding me."

The assault has caused friction between Islamabad and Washington and widespread outrage in this Islamic nation of 150 million, but few are as angry as the people who live in the tribal region that borders Afghanistan. The area is a hotbed of Taliban and al Qaeda sympathizers -- and a possible sanctuary for bin Laden himself. Damadola residents deny any links to the militants. "We don't have anything to do with al Qaeda, and it was a cruel act of the Americans to attack my house without reason," said Bacha Khan, a flour mill worker whose house was among the three destroyed.

A relative of Faqir Mohammed, a pro-Taliban cleric who intelligence officials believe hid the bodies of the four suspected al Qaeda militants killed in the attack to prevent their identification, was arrested Sunday in Damadola, a security official said on condition of anonymity because he was not authorized to talk to the media. Pakistani authorities say they are looking for fighters who might have survived the attack, but they have not visibly stepped up maneuvers in the area. While the military has about 70,000 soldiers along the border with Afghanistan, an Associated Press reporter who has visited Damadola three times since the attack has not seen a single uniformed soldier there.

The soldiers know better than to tangle with the Lions of Islam.

Army spokesman Brigadier Shahjehan Ali Khan said there has been no change in the military's policy of fighting terrorism. "Whenever we get a tip-off, we always conduct operations," he said.

Everyone's happy to fight the -ism, but never the -ists. Someone could get hurt.
Khan could not estimate how many militants were hiding among the border region's 3.2 million residents. Officials in the past have said hundreds of Arab, Central Asian and Afghan fighters are among them. Back then, a local cleric in Bajur, the region surrounding Damadola, rallied 8,000 villagers to fight with the Taliban against U.S.-led forces. Bajur and Afghanistan's neighboring Kunar region have since served as hideouts because of their rugged mountains -- and the sympathies of residents. Many are Pashtuns, the same ethnic group as the Taliban. In a show of solidarity, the opposition Jamaat Islami, or Islamic Party, marshaled 50 volunteers Sunday to help the village rebuild. Taliban-style radicals were gaining strength along Pakistan's border partly because they intimidated anyone who disagreed, said Talat Masood, a retired Pakistani general. The military often relied on tribal justice to turn people over and avoided large-scale operations that could cause civilian casualties, he said.
Posted by: Dan Darling || 01/23/2006 03:20 || Comments || Link || E-Mail|| [388 views] Top|| File under:
Suspected militants blow up 3 gas pipelines in NE India
Unrest in Nigeria, problems in Venezuela, pipelines blown in Georgia, continued problems in Iraq -- gee, if I didn't know better I'd say it's almost like someone's trying to strangle the world's energy supplies.

GAUHATI, India - Separatist rebels were suspected of killing at least two people, wounding eight others and blowing up three natural gas pipelines in India's northeastern Assam state in stepped-up violence ahead of this week's Republican Day holiday. The wave of attacks on Sunday targeted security forces and pipelines belonging to state-owned Assam Gas Co. Ltd.

Security has been tightened across India's northeast, where a collection of insurgent groups, many based among minority ethnic groups, have been fighting Indian security forces for years. The violence often spikes in the days ahead of Republic Day, Thursday's anniversary of the 1950 signing of India's constitution.

United Liberation Front of Asom, which has been fighting for an independent homeland since 1979, is among three rebel groups in northeastern India that have ordered a Republic Day boycott.

The first killing Sunday occurred when militants lobbed a hand grenade at a security checkpoint in the state capital of Gauhati, killing a civilian passer-by and injuring three security officers, state Inspector General of Police Dilip Bora said. In a separate incident, a state police officer was killed when he was ambushed by militants near the town of Borpathar, 300 kilometers (180 miles) east of Gauhati.

Two other grenade attacks occurred Sunday near one of Gauhati's police stations, injuring two police officers and three civilians, Bora said. No one claimed responsibility for the attacks, but officials suspected that ULFA militants were responsible, Bora said.

All of the pipelines attacked were in the state's eastern region, Assam Gas managing director B.C. Sharma said. One of them supplied fuel to a regional electricity plant, but it was not immediately clear whether any areas had lost power as a result of the attacks.
Posted by: Steve White || 01/23/2006 00:16 || Comments || Link || E-Mail|| [383 views] Top|| File under:
19 killed in clashes, Bugti tribesmen claim
Bugti tribesmen said on Saturday that at least 19 people have been killed in two days of fighting with security forces. Zulfiqar, a resident of Dera Bugti, said that he could name 19 people killed in heavy shelling by the security forces. He said that clashes between government forces and the tribesmen started in the morning, while heavy shelling began late in the afternoon. He said that the shelling had destroyed seven shops and killed several animals.

Jamhoori Watan Party (JWP) General Secretary Agha Shahid Bugti said in a press conference that at least 65 people had been killed in military action in Dera Bugti between December 30 and January 20. He said that about 214 people had been injured. The government has not mentioned any casualties in the province. He accused the security forces of "playing havoc" in the area, saying that the death toll would have been more than 100 if all local residents had been in the area. Bugti said that the security forces were using "all kinds of weapons" in the clashes.
Posted by: Fred || 01/23/2006 00:00 || Comments || Link || E-Mail|| [372 views] Top|| File under:
Extremist militants or kidnappers?
Senior Superintendent Police (SSP) Operations Amir Zulfiqar referred to the two Lashkar-e-Jhangvi activists arrested on Friday as 'kidnappers', while talking to reporters on Saturday. He said they planned to kidnap people from Lahore's three rich families. However, law enforcement agencies' sources told Daily Times that the two high profile terrorists were activists of Lashkar-e-Jhangvi (LJ), a banned militant organisation, and were also involved in abductions for ransom and the police was hiding facts about them deliberately.

The SSP said Shahid from Narowal, also known as Hammad and Billi, was involved in several dacoities, murders and abductions, and his accomplice Shahbaz had committed three murders in Sialkot, Pasroor and Mandi Bahauddin and had taken Rs 20 million in ransom for various abductions. Shahid was arrested from Chungh/Raiwind and Shahbaz was caught from Mozang.
Posted by: Fred || 01/23/2006 00:00 || Comments || Link || E-Mail|| [349 views] Top|| File under:
Miscreants fire 50 rockets at Frontier Corps fort
Unknown miscreants Saturday fired at least 50 rockets at Frontier Core (FC) Fort in Southwestern Pakistani province of Baluchistan, critically wounding two FC personnel. Miscreants fired rockets on FC fort in Dera Bugti area, triggering exchange of heavy fire between the security forces and miscreants, said District Police officer (DPO), Abdul Samad Lasi. He said 20 rockets missed their target and 30 others hit the forte, FC vehicle, dispensary, civil colony, destroying them completely and critically wounding two FC personnel on duty. He said FC has taken its position and launched operation against miscreants.
Posted by: Seafarious || 01/23/2006 00:00 || Comments || Link || E-Mail|| [370 views] Top|| File under:
Explosion in Pakistani town destroys music shops, net cafes
A powerful explosion ripped through a bazaar of remote Pakistani tribal town, bordering Afghanistan, damaging several music and video shops and internet cafes, said security officials on Sunday. Suspected Islamic militants had planted explosive material near a music shop in the center of the bazaar in Tanak district of North-West Frontier Province (NWFP) late on Saturday night, the officials told KUNA. The explosion damaged several music and video CDs shops and also destroyed two internet cafes, the officials said. They said the explosion did not cause any human loss as it occurred late in the night. Explosions targeting music shops are frequently reported in the tribal belt, still influenced by Taliban-time ban on music and movies. Supporters of Taliban, few in numbers, also from time to time distribute pamphlets warning shopkeepers of stop playing music and movies or a stiff action would be taken against them.
Posted by: Seafarious || 01/23/2006 00:00 || Comments || Link || E-Mail|| [370 views] Top|| File under:
International-UN-NGOs
PARADE's Annual List Of The World's 10 Worst Dictators, annotated
A "dictator" is a head of state who exercises arbitrary authority over the lives of his citizens and who cannot be removed from power through legal means. The worst commit terrible human-rights abuses. This present list draws in part on reports by global human-rights organizations, including Human Rights Watch, Freedom House, Reporters Without Borders and Amnesty International. While the three worst from 2005 have retained their places, two on last year's list (Muammar al-Qaddafi of Libya and Pervez Musharraf of Pakistan) have slipped out of the Top 10—not because their conduct has improved but because other dictators have gotten worse.
1) Omar al-Bashir, Sudan. Age 62. In power since 1989. Last year's rank: 1
Since February 2003, Bashir's campaign of ethnic and religious persecution has killed at least 180,000 civilians in Darfur in western Sudan and driven 2 million people from their homes. The good news is that Bashir's army and the Janjaweed militia that he supports have all but stopped burning down villages in Darfur. The bad news is why they've stopped: There are few villages left to burn. The attacks now are aimed at refugee camps. While the media have called these actions "a humanitarian tragedy," Bashir himself has escaped major condemnation. In 2005, Bashir signed a peace agreement with the largest rebel group in non-Islamic southern Sudan and allowed its leader, John Garang, to become the nation's vice president. But Garang died in July in a helicopter crash, and Bashir's troops still occupy the south.


Duplicitous, brutal, and evil to the core, Omar is my choice for

Number 3

worst dictator in the entire world. Sudan misses being cited as the classic failed state only because it is next door to Somalia. Omar will probably manage to split Sudan into its component parts, but the process will take a long time, and the end result may look more like Somalia than even we expect here.


2) Kim Jong-il, North Korea. Age 63. In power since 1994. Last year's rank: 2

While the outside world focuses on Kim Jong-il's nuclear weapons program, domestically he runs the world's most tightly controlled society. North Korea continues to rank last in the index of press freedom compiled by Reporters Without Borders, and for the 34th straight year it earned the worst possible score on political rights and civil liberties from Freedom House. An estimated 250,000 people are confined in "reeducation camps." Malnourishment is widespread: According to the United Nations World Food Program, the average 7-year-old boy in North Korea is almost 8 inches shorter than a South Korean boy the same age and more than 20 pounds lighter.


An hereditary dictator, Kimmie has no contact with the commons except for the occasional dancing girl. Rantburg rank:

Numbah 2

, but only because Bob Mugabe goes out of his way to be even worse.


3) Than Shwe, Burma (Myanmar). Age 72. In power since 1992. Last year's rank: 3

In November 2005, without warning, Than Shwe moved his entire government from Rangoon (Yangon), the capital for the last 120 years, to Pyinmana, a remote area 245 miles away. Civil servants were given two days' notice and are forbidden from resigning. Burma leads the world in the use of children as soldiers, and the regime is notorious for using forced labor on construction projects and as porters for the army in war zones. The long-standing house arrest of Aung San Suu Kyi, winner of the 1991 Nobel Peace Prize and Than Shwe's most feared opponent, recently was extended for six months. Just to drive near her heavily guarded home is to risk arrest.


An insignificant pipsqueak of a dictator. Doesn't even merit inclusion in the top ten. Just another general, one of many who've ruled Burma since, I believe, 1962, during which time the army's great victories have been against its own people.


4) Robert Mugabe, Zimbabwe. Age 81. In power since 1980. Last year's rank: 9

Life in Zimbabwe has gone from bad to worse: It has the world's highest inflation rate, 80% unemployment and an HIV/AIDS rate of more than 20%. Life expectancy has declined since 1988 from 62 to 38 years. Farming has collapsed since 2000, when Mugabe began seizing white-owned farms, giving most of them to political allies with no background in agriculture. In 2005, Mugabe launched Operation Murambatsvina (Clean the Filth), the forcible eviction of some 700,000 people from their homes or businesses—"to restore order and sanity," says the government. But locals say the reason was to forestall demonstrations as the economy deteriorates.


The prototypical "dictator's dictator." Brutal, rapacious, and corrupt, Bob has taken the former Breadbasket of Africa and made it into a begger state. His policies of plunder and disregard for the common folk place him at the top of my list. Rantburg rank:

Numbah 1

.


5) Islam Karimov, Uzbekistan. Age 67. In power since 1990. Last year's rank: 15

Until 2005, the worst excesses of Karimov's regime had taken place in the torture rooms of his prisons. But on May 13, he ordered a mass killing that could not be concealed. In the city of Andijan, 23 businessmen, held in prison and awaiting a verdict, were freed by their supporters, who then held an open meeting in the town square. An estimated 10,000 people gathered, expecting government officials to come and listen to their grievances. Instead, Karimov sent the army, which massacred hundreds of men, women and children. A 2003 law made Karimov and all members of his family immune from prosecution forever.


Karimov's harmless to the rest of the world. He's courteous enough to keep his atrocities within his own borders. Barely makes the "B" list.


6) Hu Jintao, China. Age 63. In power since 2002. Last year's rank: 4
Although some Chinese have taken advantage of economic liberalization to become rich, up to 150 million Chinese live on $1 a day or less in this nation with no minimum wage. Between 250,000 and 300,000 political dissidents are held in "reeducation-through-labor" camps without trial. Less than 5% of criminal trials include witnesses, and the conviction rate is 99.7%. There are no privately owned TV or radio stations. The government opens and censors mail and monitors phone calls, faxes, e-mails and text messages. In preparation for the 2008 Olympics, at least 400,000 residents of Beijing have been forcibly evicted from their homes.


Just another Emperor Chairman. Not a patch on Mao. 500 years from now he's just another name on a dynastic list.


7) King Abdullah, Saudi Arabia. Age 82. In power since 1995. Last year's rank: 5

Although Abdullah did not become king until 2005, he has ruled Saudi Arabia since his half-brother, Fahd, suffered a stroke 10 years earlier. In Saudi Arabia, phone calls are recorded and mobile phones with cameras are banned. It is illegal for public employees "to engage in dialogue with local and foreign media." By law, all Saudi citizens must be Muslims. According to Amnesty International, police in Saudi Arabia routinely use torture to extract "confessions." Saudi women may not appear in public with a man who isn't a relative, must cover their bodies and faces in public and may not drive. The strict suppression of women is not voluntary, and Saudi women who would like to live a freer life are not allowed to do so.


The Soddy elite aren't dictators, any more than Merwig and Chilperic were dictators, or Phillip the Fair was. Except for lopping people's heads off and gouging out an occasional eye they don't fit in the same category as Bob or Omar.


8) Saparmurat Niyazov, Turkmenistan. Age 65. In power since 1990. Last year's rank: 8

Niyazov has created the world's most pervasive personality cult, and criticism of any of his policies is considered treason. The latest examples of his government-by-whim include bans on car radios, lip-synching and playing recorded music on TV or at weddings. Niyazov also has closed all national parks and shut down rural libraries. He launched an attack on his nation's health-care system, firing 15,000 health-care workers and replacing most of them with untrained military conscripts. He announced the closing of all hospitals outside the capital and ordered Turkmenistan's physicians to give up the Hippocratic Oath and to swear allegiance to him instead.


A classical lunatic dictator with delusions of grandeur, Turmenbashi is my choice for

Number 4

worst dictator in the entire world. He's got it all: 20 foot posters, a book everyone's required to read, and he named a month after his Mom. Destined to be one of the great laughingstocks of history, once the bodies have cooled.


9) Seyed Ali Khamenei, Iran. Age 66. In power since 1989. Last year's rank: 18

Over the past four years, the rulers of Iran have undone the reforms that were emerging in the nation. The hardliners completed this reversal by winning the parliamentary elections in 2004 —after disqualifying 44% of the candidates—and with the presidential election of Mahmoud Ahmadinejad in June 2005. Ultimately, however, the country is run by the 12-man Guardian Council, overseen by the Ayatollah Khamane'i, which has the right to veto any law that the elected government passes. Khamane'i has shut down the free press, tortured journalists and ordered the execution of homosexual males.

10) Teodoro Obiang Nguema, Equatorial Guinea. Age 63. In power since 1979. Last year's rank: 10

Obiang took power in this tiny West African nation by overthrowing his uncle more than 25 years ago. According to a United Nations inspector, torture "is the normal means of investigation" in Equatorial Guinea. There is no freedom of speech, and there are no bookstores or newsstands. The one private radio station is owned by Obiang's son. Since major oil reserves were discovered in Equatorial Guinea in 1995, Obiang has deposited more than $700 million into special accounts in U.S. banks. Meanwhile, most of his people live on less than $1 a day.


Merits inclusion only as a prototype African kleptocrat. Has the advantage of keeping the corpses mostly within his own borders.


Meet the Contenders: Dictators 11 to 20

11. Muammar al-Qaddafi, Libya Age 63. In power since 1969. Last year's rank: 6

Qaddafi has made his peace with the outside world by renouncing his quest for weapons of mass destruction and opening his oil fields to foreign companies. But domestically he continues to operate a brutal regime. According to the U.S. Department of State, at least 10% of the population is engaged in surveillance of the other 90%. Libyan law provides for collective punishment in which the relatives, friends and even neighbors of someone found guilty of a crime can also be punished. Criticizing Qaddafi is considered a crime punishable by death.


Another old favorite. Col. Qaddhafi took power in 1969 and hasn't managed to get promoted since. I'll give him the

Number 7

position. Muammar's smart enough to realize when he's on the wrong side of history, as long as he has 20 or 30 years to figure which way to jump. He took all the money from his oil-rich kingdom and pissed it away on foreign adventurism while the common folk became impoverished. Gets the prize for the most self-awarded medals and for his comely corps of dancing girls body guards.


12. King Mswati III, Swaziland Age 37. In power since 1986. Last year's rank: 11

Africa's last remaining absolute monarch, Mswati III took power at the age of 18. Since then he has allowed his country to slide into extreme poverty, with 69% of the Swazi people living on less than $1 a day. Swaziland has the highest HIV/AIDS rate in the world: almost 40%. The country has operated without a constitution for 30 years. Mswati has agreed to implement a new one in 2006, however, it bans political parties, gives Mswati the right to reject any laws passed by the legislature and grants him immunity against all possible crimes.


Mswati is not a dictator. He is a clown. His chief characteristic is not cruelty, which a good dictator needs to be effective, but horniness. He is merely diddling while the country goes to pot. Doesn't even deserve a place on the list.


13. Isayas Afewerki, Eritrea Age 59. In power since 1993. Last year's rank: 17
A popular leader of Eritrea's 30-year war of liberation against Ethiopia, Afewerki became its first president in 1993. Since then he has cancelled all national elections. He also suspended the constitution, shut down all privately owned media and restricted the use of cell phones because, he says, they are a threat to national security. He recently expelled all American and European members of the United Nations peacekeeping force that is trying to stop the outbreak of a border war with neighboring Ethiopia.

14. Aleksandr Lukashenko, Belarus Age 51. In power since 1994. Last year's rank: 12

Europe's last dictator, Aleksandr Lukashenko was elected Belarus' first president after the break-up of the Soviet Union. Since then he has rewritten the constitution to allow him to appoint all 110 members of the upper house of the legislature, and he has harassed his opponents, sometimes having them arrested on live television. He also has mandated a return to Communist-style "mutual surveillance," encouraging workers to use "trouble telephones" to inform on one another. It is against the law to criticize him.


An idea whose time has gone. As a matter of fact, it was gone when he took power. The results show in the country's ecnomic performance. Maybe

Number 8

, but even that's stretching things.


15. Fidel Castro, Cuba Age 79. In power since 1959. Last year's rank: 13

Fidel Castro moved into his 47th year as the leader of Cuba, continuing his record as the longest-reigning dictator in the world. He seems to be telling his people that two generations have passed and no one in Cuba is worthy of taking his place. Cuba had one of the worst scores on Reporters Without Borders' international index of press freedom.


Fidel is everyone's favorite commie dictator, who's managed to take Cuba and make it into an economic and social backwater. His primary talents consist of the ability to give 12 hours speeches and make American leftists swoon. I'd put him at

Number 5

on the list.


16. Bashar al-Assad, Syria Age 40. In power since 2000. Last year's rank: 14

A former ophthamology student, in 2000 Bashar inherited power from his father, who had ruled Syria for 29 years. Recently the Syrian government has received international condemnation for its presumed involvement in the assassination of the ex-prime minister of neighboring Lebanon. In Syria itself, "emergency rule" has been in effect since 1963. Amnesty International has documented 38 different types of torture that have been used in Syria in recent years.


I'll give Pencilneck the

Number 6

position. He's not the man his father was, and in fact may not even be the man he used to be. An inept puppet, better suited for another line of work, he's busy presiding over the demise of his regime. Gone by 9-11-06.


17. Pervez Musharraf, Pakistan Age 62. In power since 1999. Last year's rank: 7

General Pervez Musharraf seized power in a military coup that overthrew an elected government. He appointed himself president of Pakistan in 2001 and then attempted to legitimize his rule by staging an election in 2002. However, the election did not come close to meeting international standards. Musharraf agreed to step down as head of the military but then changed his mind, claiming that the nation needed to unify its political and military elements and that he could provide this unity. He justified his decision by stating, "I think the country is more important than democracy." Prior to September 11, 2001, Musharraf was an ardent supporter of Afghanistan's Taliban regime.

18. Meles Zenawi, Ethiopia Age 50. In power since 1995. Last year's rank: unranked
Following a disputed election in May 2005, Zenawi's forces shot to death several dozen unarmed demonstrators and detained more than 10,000 political opponents. Zenawi had agreed to a mediated solution to his border dispute with Eritrea. But when the United Nations boundary commission ruled against him, he refused to comply with its decision.

19. Boungnang Vorachith, Laos Age 68. In power since 2001. Last year's rank: 20
Laos is run by the communist Lao People's Revolutionary Party. Freedom of expression, assembly and religion are almost nonexistent. Three quarters of Laotians live on less than $2 a day.

20. Tran Duc Luong, Vietnam Age 68. In power since 1997. Last year's rank: 19
A geology technician, Luong oversees a classic communist regime that forbids public criticism of the Communist Party, strictly controls all media and heavily censors the Internet. Political trials are closed to the public and 29 different crimes are punishable by the death penalty—including fraud, corruption and drug trafficking. In November, 2005, the U.S. State Department's International Religious Freedom Report designated Vietnam as one of eight "countries of particular concern."

Contributing Editor David Wallechinsky has reported on world figures for PARADE, including an interview with Nobel laureate Aung San Suu Kyi. For more on the worst dictators, visit parade.com on the Web.
Posted by: Steve || 01/23/2006 08:22 || Comments || Link || E-Mail|| [501 views] Top|| File under:
Iraq
another Occupational Safety alert
Title: Soldiers Detain Suspected Terrorists, Find Weapons Cache

Release Date: 1/22/2006

SOLDIERS DETAIN SUSPECTED TERRORISTS, FIND WEAPONS CACHE
BAGHDAD, Iraq — Multi-National Division Baghdad Soldiers detained three suspected terrorists and discovered a weapons cache south of Baghdad Jan. 22.
The Soldiers from 1st Battalion, 67th Armor Regiment, 2nd Brigade Combat Team, 4th Infantry Division, found the three suspects after an improvised explosive device they were building accidentally detonated, injuring all three men.
Soldiers also discovered other bomb-making materials including ten 125 mm rounds, 11 rockets, seven 82 mm mortar rounds, one 155 mm round, 500 blasting caps, one pressure plate and a box of fuses.



Posted by: Glenmore || 01/23/2006 12:44 || Comments || Link || E-Mail|| [391 views] Top|| File under:
Baghdad bomb blasts on eve of Saddam trial
A series of bomb blasts rocked Baghdad on Monday as insurgents targeted a police checkpoint near the government compound, killing at least two people, fired mortar bombs into a park and attacked a U.S. patrol.

The attacks took place the day before the trial of Saddam Hussein was due to resume and as political parties prepared for talks on forming a coalition government the United States hopes will undermine support for a Sunni Arab insurgency.

The court trying Saddam named a new chief judge on Monday after the original presiding judge resigned and his replacement was accused of being a supporter of the former Iraqi president.

Despite increased security throughout Baghdad, a suicide car bomber struck a checkpoint into the Green Zone, close to the Iranian embassy, which staff said was not damaged in the blast. Television pictures showed a burnt-out police vehicle still smoldering and the twisted, blackened wreckage of the bomber's car. A foot lay among the blast debris scattered in the street.

Police said two people were killed and six wounded -- three civilians and three policemen.

Minutes later a roadside bomb exploded in the al-Waziriya area, wounding two people. Several mortar bombs fell short of the Green Zone into a park that also houses Baghdad Zoo and an amusement park. Police said no one was injured.

A car bomb blast hit a joint U.S.-Iraqi patrol in southern Baghdad, wounding two civilians, police said.

Iraq's Interior Ministry said a security clampdown in the capital was still in force amid fears that Sunni Arab rebels, angered by the results of a December 15 election that confirmed the dominance of Shi'ite Islamists, would launch more attacks.

"We are expecting a rise in attacks by gunmen because of the results of the election," a ministry official told Reuters, speaking on condition of anonymity.
Posted by: lotp || 01/23/2006 10:30 || Comments || Link || E-Mail|| [392 views] Top|| File under:
Saddam slams 'Iranian meddling'
OUSTED Iraqi leader Saddam Hussein blasted "Iranian meddling" in Iraq during a five-hour jailhouse meeting with his lawyers, one of his defence lawyers said in statements published today. "President Saddam complained of being cut off from world news and told us 'I don't know what is happening on the outside'," the head of Jordan's Bar Association, Saleh al-Armuti, told the Al-Arab Al-Yawm newspaper. "We briefed him on major Iraqi, Arab and international affairs, led by the (Iraqi) resistance, the pressure on Syria and the Iranian nuclear crisis", during the Sunday meeting, Mr Armuti said.

Saddam, who is being held in a US-controlled prison in the Iraqi capital, then expressed his displeasure over "Iranian meddling in Iraqi affairs". "The Iranian danger continues to pressure Arab and Muslim nations because the Iranians have a long history of rancor, the worst in the world. How did the Arabs allow Iran to take part in Iraq's occupation?" Saddam said.

So, if Saddam is against Iranian influence in Iraq, will the MSM also be against it? Or will they just call him a tool of the American occupying forces?

He also described international pressure on Baathist-ruled Syria as "natural ... because of the nationalistic positions of President (Bashar) al-Assad," Mr Armuti said.

Saddam's trial resumes tomorrow in the Iraqi capital. He and seven co-defendants face death by hanging if convicted of mass killings of Shiite residents from the town of Dujail, where Saddam escaped a plot to kill him in 1982.

The Jordanian barrister said Saddam was in "high spirits" and revealed that Saddam had finished writing a new book in December. "He showed it to me. It is in three parts: poetry, short stories and literary texts," Mr Armuti said. Saddam told the lawyers that he spends his time reading the Koran, Islam's holy book, and writing and that he "has no spare time", Mr Armuti added.

Mr Armuti is among three Arab lawyers who have joined Saddam's defence team ahead of his trial. The other two are Issa Bou Rashid of Bahrain and Taysseer al-Mudather of Sudan. They will be assisting Saddam's lead Iraqi lawyer Khalil al-Dulaimi, as well as former US attorney general Ramsey Clark, US lawyer Curtis Doebbler, former Qatari justice minister Najib al-Nuaimi and Jordanian lawyer Issam Ghazzawi.
Posted by: Steve || 01/23/2006 09:55 || Comments || Link || E-Mail|| [365 views] Top|| File under:
Six Groups Break With Al-Qaeda's Al-Zarqawi
Baghdad, 23 Jan. (AKI) - Six armed groups fighting against Iraq's transitional government and its US-led coaliton force backers have distanced themselves from Abu Musaab al-Zarqawi's al-Qaeda linked group. The groups in a statement posted on the Internet said they had severed all links with the Jordanian-born al-Zarqawi, who is suspected of masterminding some of the bloodiest attacks in Iraq.

The groups including the Islamic Army, the 1920 Revolution Brigades, the Army of the Mujahadeen and the al-Ramadi Revolutionary Brigades, announced the creation of a new umbrella group, the "Cells of the People" which they say will concentrate its operations in the al-Anbar province. The statement condemned all "operations targeting innocent civilians."

"of course, our definition of innocent is flexible"



Posted by: Steve || 01/23/2006 07:38 || Comments || Link || E-Mail|| [507 views] Top|| File under:
36 Iraqi police applicants found dead
The bodies of 36 kidnapping victims who had applied to the Baghdad Police Academy have been found and identified, an official said Sunday.

Those bodies and 13 unidentified corpses have been found since Wednesday, killed by gunshots fired at a short distance, according to police.

A group of 50 men were abducted January 16 north of Baghdad after they had applied to the academy and were rejected for unknown reasons, said an official with the Salaheddin Joint Coordination Center.

They were abducted at an insurgent checkpoint, he said, about 31 miles (50 kilometers) north of Baghdad while on their way home to the town of Samarra.

Twenty-three of the bodies were found Sunday in Niba'i, the official said. Family members have identified 21 of them as having been among the 50.

Reports of the bodies began on Wednesday, when 13 were found in Niba'i. Family members identified nine of them as being from the group of rejected police.

On Friday, police said they had found seven additional bodies in Dujail. Those bodies have not been identified.

Sunday morning, Dujail police said they had found the bodies of six other applicants.

Meanwhile, there have been no reports since Tuesday on the fate of abducted U.S. journalist Jill Carroll, who has been missing since January 7. (Watch international pleas to spare abducted reporter's life -- 1:01)

Representatives from an American Muslim group are in Iraq to persuade kidnappers to free her. (Full story)

An Arabic-language television channel broadcast video Saturday of another kidnapping victim, a son of a former Iraqi government official.

Two separate attacks north of Baghdad killed nine people Sunday, including four children and four Iraqi police officers, police said.

In the first strike, two girls and two boys, age 6 to 11, died in a rocket attack on the home of an Iraqi police officer in Balad Ruz, about 15 miles east of Baquba, said an official with the police joint communications center.

The rockets also killed the police officer's brother and wounded the brother's wife, the official said. The police officer was not home at the time of the attack.

In the second attack, four police officers died after a roadside bomb targeting their patrol exploded about 3:50 a.m. in Tahrir Square in central Baquba, the official said. Nine police officers were wounded.

A military jury said a U.S. Army interrogator committed negligent homicide when he put a sleeping bag over an Iraqi general's head and sat on his chest as the man suffocated. (Full story)

Jurors convicted Chief Warrant Officer Lewis Welshofer Jr. on Saturday during his trial at Fort Carson, Colorado. The jury spared Welshofer a murder conviction which could have sent him to prison for life, the Army said. Jurors also convicted Welshofer of negligent dereliction of duty.

Welshofer, 43, was accused of putting a sleeping bag over the head of Iraqi Maj. Gen. Abed Hamed Mowhoush, sitting on his chest and covering Mowhoush's mouth with his hand while interrogating him in November 2003.

Mowhoush was a major general in the former Iraqi Army's Air Defense branch and linked to former Iraqi leader Saddam Hussein.

A surgeon initially said Mowhoush died of natural causes, but a death certificate released months later by the Pentagon called the death a homicide by asphyxia.

Jurors acquitted Welshofer of assault, the Army said.

He faces a dishonorable discharge and as long as three years and three months in prison. Sentencing was set for Monday.
Posted by: Dan Darling || 01/23/2006 03:43 || Comments || Link || E-Mail|| [365 views] Top|| File under:
Iraqi Sunnis committed to national unity government
Iraq's biggest Sunni political bloc committed itself on Sunday to talks with Shi'ites and Kurds to form a government of national unity, but said its key demands, including changes to the constitution, must be met.

The United States, keen to drive the political process toward a stable consensus, wants the Kurds and majority Shi'ites, who dominated last month's elections, to form a government that includes minority Sunnis. It hopes an inclusive coalition will undermine the raging Sunni Arab insurgency.

Four policemen were killed and nine wounded by a roadside bomb in Baquba, 65 km (40 miles) north of Baghdad. Thirteen other people were killed in attacks across Iraq, including a policeman's four nephews who died when a rocket hit his home.

The Iraqi Accordance Front, which comprises three mainly Islamist Sunni Arab groups, said it would appeal against the results of an election it believes was rigged but would still take part in talks on a new coalition government.

"It will be active in talks with other political blocs to form a unity government," said Tareq al-Hashemi, whose moderate Iraqi Islamic Party is the biggest member of the Front.

Hashemi said the election results did "not reflect the political and population weight" of the Front, which believes it should have won 11 more seats. The Sunni coalition would seek key ministries in the new government as compensation, he said.

The Front also intends to hold Shi'ites and Kurds to a promise, extracted under U.S. pressure, of reviewing the constitution approved in a referendum last October.

Many Sunnis fear the constitution's provisions for regional autonomy will give Kurds and Shi'ites control over Iraq's vast oil reserves and eventually break the country apart.

"We ask the blocs not to put obstacles in the way of making some changes to the constitution," Hashemi told a news briefing.

After boycotting parliament last year, Sunni leaders had hoped a big turnout in the December 15 election would put them in a strong position to press for amendments, particularly on a new federal state structure, which they fear could give control of oil to Kurdish and Shi'ite regions in the north and south.

They had also hoped that other Shi'ite and secular groups opposed to decentralization would undermine the dominance of the main Shi'ite bloc, the Islamist Alliance, whose most powerful leaders are strongly in favor of federal autonomy.

But the success of the Alliance in coming close to retaining its majority may dampen Sunni hopes of securing amendments with the help of anti-federalist Shi'ites in parliament.

A Western diplomat closely involved in Iraq's political process said Sunni ambitions may have to focus now more on influencing legislation to be enacted that will spell out exactly how autonomous regions can be established and operate.

As U.S. and Iraqi forces hunted for kidnapped American reporter Jill Carroll, Iraq's Justice Ministry said six women prisoners held by U.S. forces would be released within a week.

Carroll's abductors threatened to kill her if all women prisoners in Iraq were not freed.

A joint Iraqi-U.S. review board approved the release of the women on January 17, before the kidnappers made their demand, but U.S. officials then apparently delayed freeing them so that it did not look like they were giving in to the hostage-takers.

"They delayed their release because of the connection with the kidnapping of the American journalist," a Justice Ministry spokesman said.

Iraqi military officials said they had intelligence indicating Abu Musab al-Zarqawi, the militant leader behind some of the bloodiest attacks, is in Diyala province near Baghdad.

It is not the first time Iraqi officials have said they have closed in on the elusive Zarqawi, leader of al Qaeda in Iraq.

Army posts have been notified of Zarqawi's presence in Diyala, northeast of Baghdad, where there has been a surge in violence in the past few months, the officials said. It was not known exactly where in the province he was, one official said.

Saddam Hussein may be confronted from the witness stand by former associates when his trial resumes this week but defense counsel will call for a halt after the chief judge resigned complaining of government interference.

"There will be former regime members" among witnesses appearing on several days of hearings starting on Tuesday and lasting up to three weeks, a Western diplomat closely involved in the U.S.-sponsored trial told reporters on Sunday.
Posted by: Dan Darling || 01/23/2006 03:33 || Comments || Link || E-Mail|| [366 views] Top|| File under:
Iraqi police volunteers found murdered
Iraqi authorities have recovered the bodies of 23 missing police volunteers who had been murdered after being kidnapped by insurgents a week ago as they travelled home by bus. The bodies were found on Sunday near Nibaie, a few miles north of the capital Baghdad. Their hands were bound and they had been shot, a security official said. They were part of a group of 35 police volunteers who went missing on Monday evening after being kidnapped by insurgents.

The men had gone from Samarra, 125km north of the capital, to Baghdad to join the police force, but had been turned down and were heading back home. "Eight cars and minibuses loaded with dozens of gunmen held up the bus and took the men into the desert," according to security officials quoting one man who was shot and injured as he escaped and who arrived home on Wednesday.

US military spokesman Lieutenant-Colonel Frederick Wellman said the men decided to return home by commercial bus, adding that the bus was diverted off the main highway because of roadblocks put up on Monday around Mishahda after a US Apache attack helicopter was shot down with the loss of its two-man crew. "They were then stopped by insurgents who boarded the bus and discovered some were would-be police recruits," Wellman said. Other passengers were taken off the bus and the insurgents then drove away with the police volunteers in the bus, he added.
Posted by: Fred || 01/23/2006 00:00 || Comments || Link || E-Mail|| [369 views] Top|| File under:
Israel-Palestine-Jordan
Gazan killed by Israeli missile strike
At least one man has been killed and two wounded in an explosion east of Gaza City. The Palestinian Popular Resistance Committees accused Israel of trying to kill its fighters in a strike on their car on Sunday. The Israeli army said it carried out an air strike on three armed men several metres from a fence near the Karni border crossing in northern Gaza, believing that they were trying to penetrate the fence. They army said it hit one fighter.

Palestinian witnesses said there was a small crater and what looked like pieces of a missile near the car. They said Israeli helicopters were hovering over the area - near to where the army acknowledged opening fire. The Palestinian Popular Resistance Committees said its fighters had been travelling in the car but escaped the explosion. A spokesman for the group said a bystander was killed. Dr Moaiya Hassanain, a Palestinian hospital official, identified the dead man as a Mohammed Abdel-Al, 22, of Gaza City.

The Popular Resistance Committees vowed retaliation. "The Popular Resistance Committee has the right to respond to the crime of assassination," said Abu Yousef, a spokesman for the group.
Posted by: Fred || 01/23/2006 00:00 || Comments || Link || E-Mail|| [346 views] Top|| File under:
Southeast Asia
2 more Bali bombing suspects named
Two Indonesians arrested this month, including a close aide to the country's most wanted militant, were named suspects on Monday for involvement in last year's restaurant bombings on Bali, a police spokesman said.

Police last week declared four other men suspects in the same case on charges of helping hide accused militant mastermind Noordin M. Top during and after the bombings that killed 20 people at three eateries on the famed resort island.

"The other day we named four. Today, it has become six suspects," National Police spokesman Anton Bahrul Alam told reporters.

Anton said the two were named suspects for assisting in the attacks.

Police have been conducting a nationwide manhunt for Noordin, a senior member of Jemaah Islamiah, a shadowy militant group seen as the Southeast Asian arm of al Qaeda.

Noordin is blamed for helping mastermind a series of bombings in Indonesia in recent years, including the 2005 Bali attacks that were carried out by three suicide bombers with backpacks.

Anton said one of the two latest suspects, Subur Sugiarto, was a close associate of Noordin.

Sugiarto videotaped messages from Top, in which the Malaysian threatened the West with more attacks, Alam said. He also videotaped farewell messages from the three suicide bombers before the Oct. 1 bombings on Bali, he added.

Noordin worked closely in Indonesia with fellow Malaysian Azahari bin Husin, who was killed in a police raid on his East Java hideout in November.

Noordin eluded capture at the time but officers found the videos at a separate hideout.
Posted by: Dan Darling || 01/23/2006 03:25 || Comments || Link || E-Mail|| [369 views] Top|| File under:
Syria-Lebanon-Iran
Iran warns West over UN referral
IRAN would resume industrial-scale uranium enrichment if it were referred to the UN Security Council over its nuclear standoff with the West, a senior Iranian official was quoted today as saying.

In an interview with the Financial Times, Iran's chief nuclear negotiator Ali Larijani urged the European Union to reopen talks which stalled after Tehran broke UN seals on uranium enrichment equipment. "If the negotiating route is open, we prefer to reach a conclusion through talks," Mr Larijani told the newspaper. "But if this route is closed, we are obliged to follow up our other scenario. Everything depends on the way we are treated."

Asked if there was a timescale for uranium enrichment on an industrial scale, he said: "Yes. We have a plan for resumption. "If we are referred to the Security Council, the government is obliged ... to lift all voluntary measures."

Last month, Moscow proposed setting up a joint venture with Iran that would enrich uranium on Russian soil for Iran's planned nuclear reactors. Mr Larijani said no decision had been made on the Russian proposal. "It is one we can study," he told the FT in a report on its website. "This proposal, however, has to be completed. There are some points which should be reconsidered in a more comprehensive plan."
Posted by: tipper || 01/23/2006 00:40 || Comments || Link || E-Mail|| [344 views] Top|| File under:
We're back...
Server switch is complete. I had a problem with the Postgresql database accepting the records dumped from the old server, so we lost today's headlines and the O Club conversation since last last night, but all else seems to be working. I'm sure we'll run into lots of problems in the next few days, but I'll fix them as quickly as I can.

Sorry for the inconvenience. Wanted to get this done over the weekend.


Posted by: fred || 01/23/2006 15:46 || Comments || Link || E-Mail|| [520 views] Top|| File under:
Who's in the News
77
[untagged]
Bookmark
E-Mail Me
The Classics
The O Club
Rantburg Store
The Bloids
The Never-ending Story
Thugburg
Gulf War I
The Way We Were
Bio
Merry-Go-Blog
Hair Through the Ages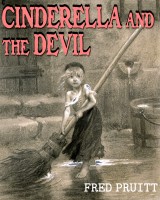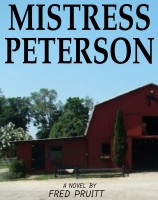 On Sale now!


A multi-volume chronology and reference guide set detailing three years of the Mexican Drug War between 2010 and 2012.

Rantburg.com and borderlandbeat.com correspondent and author Chris Covert presents his first non-fiction work detailing the drug and gang related violence in Mexico.

Chris gives us Mexican press dispatches of drug and gang war violence over three years, presented in a multi volume set intended to chronicle the death, violence and mayhem which has dominated Mexico for six years.
Click here for more information


Meet the Mods
In no particular order...


Steve White
Seafarious
Pappy
lotp
Scooter McGruder
john frum
tu3031
badanov
sherry
ryuge
GolfBravoUSMC
Bright Pebbles
trailing wife
Gloria
Fred
Besoeker
Glenmore
Frank G
3dc
Skidmark
Alaska Paul



Better than the average link...



Rantburg was assembled from recycled algorithms in the United States of America. No trees were destroyed in the production of this weblog. We did hurt some, though. Sorry.
3.236.59.63