Afghanistan
India to dispatch 300 more commandos to Afghanistan
New Delhi has decided to send approximately 300 armed commandos to Afghanistan to provide security for the Indian state Border Roads Organization personnel operating in there.

Indian daily "The Asian Age" reported that The Indo-Tibetan Border Police (ITBP) commandos will be deployed in the Kandahar and Nangarhar provinces in southern and eastern Afghanistan, respectively, and in Kabul.

Currently there are around 50 ITBP commandos in the Indian mission in Kabul. In November, the neo-Taliban abducted and later executed an Indian driver working with the Border Roads Organization in Nimroz Province in southwestern Afghanistan.

The presence of armed Indian commandos near the Afghan-Pakistani border is likely to increase tensions between Kabul and Islamabad as Pakistan has accused India of using its consulates in Afghanistan to ferment trouble across the border.
Posted by: john || 01/22/2006 13:05 || Comments || Link || E-Mail|| [333 views] Top|| File under:
Africa Horn
U.S. Navy Seizes Pirate Ship Off Somalia
The U.S. Navy boarded an apparent pirate ship in the Indian Ocean and detained 26 men for questioning, the Navy said Sunday. The 16 Indians and 10 Somali men were aboard a traditional dhow that was chased and seized Saturday by the U.S. guided missile destroyer USS Winston S. Churchill, said Lt. Leslie Hull-Ryde of U.S. Naval Forces Central Command in Bahrain.


That's 26 summary trials. Crowded on the yardarm, however. Do Navy ships have yardarms these days?

The dhow stopped fleeing after the Churchill twice fired warning shots during the chase, which ended 87 kilometers (54 miles) off the coast of Somalia, the Navy said. U.S. sailors boarded the dhow and seized a cache of small arms. The dhow's crew and passengers were being questioned Sunday aboard the Churchill to determine which were pirates and which were legitimate crew members, Hull-Ryde said.


How do you separate the pirates from the galley slaves in the Soomali navy? With a crow bar.


Sailors aboard the dhow told Navy investigators that pirates hijacked the vessel six days ago near Mogadishu and thereafter used it to stage pirate attacks on merchant ships.

The Churchill is part of a multinational task force patrolling the western Indian Ocean and Horn of Africa region to thwart terrorist activity and other lawlessness during the U.S.-led war in Iraq. The Navy said it captured the dhow in response to a report from the International Maritime Bureau in Kuala Lumpur on Friday that said pirates had fired on the MV Delta Ranger, a Bahamian-flagged bulk carrier that was passing some 320 kilometers (200 miles) off the central eastern coast of Somalia.


Why didn't the Bahamian Navy handle that one?

Hull-Ryde said the Navy was still investigating the incident and would discuss with international authorities what to do with the detained men.


Hang the Somalis from the nearest yardarm and give the Indians a regimen of AZT. Rest at link.
Posted by: ed || 01/22/2006 10:21 || Comments || Link || E-Mail|| [1229 views] Top|| File under:
Africa Subsaharan
Nigerian rebel leader threatens to kill 3 hostages if American dies
An American worker held hostage in Nigeria is sick and his kidnappers will kill three fellow hostages if he dies, a militant leader threatened Saturday. Brutus Ebipadei of the Movement for the Emancipation of the Niger Delta did not offer details on the condition of Patrick Landry, a ship captain from Houston, or say why his group would kill hostages from Britain, Bulgaria and Honduras if he died.


It would seem to defeat the purpose of taking hostages, but perhaps there's something about hostage-taking I don't know ...

"They're drinking the bad water we're drinking and experiencing the conditions our people have suffered for decades," Ebipadei said. If Landry dies, "we'll have no choice but to kill the remaining ones," Ebipadei said. He did not say why.


I'm not sure he could tell you.

Landry's son, Dwight, of Eunice, La., said in an interview Saturday that his father had a stroke in 1998 and had not taken his medication for high cholesterol and blood pressure since the Jan. 11 kidnapping. Dwight Landry said he had heard an audio clip of his father asking that his captors' demands be met. "I could hear the desperation in his voice, I could hear the panic and I could hear the fear," he said.

Ebipadei said the kidnappers refused to negotiate and he reissued a threat to launch new attacks on installations in the oil-rich Niger Delta. "Our demands are not negotiable. And failure to meet those demands means we will launch attacks on all oil installations to stop Nigeria's capacity to export oil," Ebipadei said.

The militants demand the release of a former regional governor and a militant leader who pushed for greater local control of revenues from the delta. They also want $1.5 billion in compensation from Royal Dutch Shell, Nigeria's largest oil producer, for alleged environmental damage.

Nigeria, Africa's leading oil producer, exports about 2.5 million barrels of oil a day, making it the fifth-largest source of U.S. oil. Militant members of the 8-million person Ijaw tribe that dominates the delta have long agitated for a greater share of oil wealth. Ebipadei has claimed responsibility for a spate of attacks that included the kidnapping of the four foreigners from a Shell oil platform last week. A major Shell pipeline leading was blown up the next day and more attacks followed in other areas.

The attacks have cut the OPEC-member nation's crude output by nearly 10 percent. Shell has evacuated hundreds of workers since the unrest began.

Ebipadei said negotiators sent by the government to secure the hostages' release "are traitors to the Ijaw cause and we're not ready to deal with them." Officials nonetheless expressed optimism about negotiations. "People are pleading with them, and the pleas are beginning to reach them," state government spokesman Ekiyor Welson said.

On Friday, the State Department called for the release of the four captives, while a British diplomat said his country was pressing Nigeria not to use force to free them.


If the hostages die, however, the kidnappers need to be hunted down. It would be a good job for the SAS.

The militants are demanding the release of militia leader Mujahid Dokubo-Asari and former Bayelsa state Governor Diepreye Alamieyeseigha. Dokubo-Asari was jailed in September on treason charges, while Alamieyeseigha faces extradition to Britain, after jumping bail there on money laundering charges.

Britain's Press Association has identified the kidnapped Briton as Nigel Watson-Clark, a former paratrooper and father of three from Saltford who was working as a security officer.
Posted by: Dan Darling || 01/22/2006 11:35 || Comments || Link || E-Mail|| [457 views] Top|| File under:
Bangladesh
Tales from the Crossfire Gazette (Sunday edition)
Four carjackers were killed in a 'shootout' with police at Durgapur on the outskirts of the district town early yesterday. They were identified as Jahangir Alam alias Zakir, 30, son of Joynal Abedin of Chandpur, Alamgir Hossain Kalam, son of Abdul Karim of Narayanganj, Suja Mia, son of Chan Mia, and Ershad, son of Moslem Mia, of Sherpur.

Police said they arrested two of the gang from Comilla on Thursday night with a hijacked microbus.


What did they do with the fifty people in and on top of the microbus?

Following their painfully extracted statement, another two were arrested in Gazipur on Friday.


"Howdy boys! Don't bother identifying yourselves, we have a coroner for that."

Taking a tip from the arrestees, police took them to Durgapur to recover hidden arms and arrest their accomplices.


Once again, Mr. Pliers helpfully points out a hidden lair.

When the law enforcers reached near Shafiul Alam Steel Mill along with the four, their accomplices opened fire, prompting police to retaliate.


Bullets filled the air, which is unfortunate for our heroes because ...

Police said the carjackers were caught in the crossfire while trying to flee from police custody.


Their feets failed them, and their last words were a chorus of 'rosebud'.

They were rushed to Comilla Medical College and Hospital ...


... not a Level I trauma center, though that's not important to our tale ...

... where the doctors declared them dead, police added.
Two cops, including a sub-inspector, were also injured in the encounter.


"Lift with the legs, Mukkarjee, not with the back!"

Police recovered two revolvers, one light gun and some bullets from the scene.


Shutter gun was on loan to the RAB.

Sources said six members of an inter-district gang of carjackers, including the four, hired a microbus from Shimrail in Narayanganj on Thursday to go to Sherpur. After reaching Nokla in Sherpur, they strangled the microbus driver, Kamaluddin, 28, and fled with the vehicle. Police recovered the body of the driver from Baneshwardi in Nokla upazila of Sherpur district on Thursday night.

Jahangir and Alamgir were arrested in Comilla when they came to sell the microbus on Thursday night. According to their statement, police arrested Suja and Ershad in Gazipur early Friday. Two other suspected female members of the gang--Tahmina and Halima--were arrested in Laksam upazila of Comilla district.


Wonder if female miscreants will end up in a crossfire?
Posted by: Steve White || 01/22/2006 01:11 || Comments || Link || E-Mail|| [454 views] Top|| File under:
Home Front: Politix
Hoekstra has 39 of 40 Iraqi documents listed by the Weekly Standard
MORE THAN TWO MONTHS AGO, House Intelligence Committee Chairman Pete Hoekstra requested 40 documents captured in postwar Iraq as he sought better understand the activities of the Iraqi regime in the months and years before the U.S. invasion in March 2003. On Friday afternoon, the Office of the Director of National Intelligence finally provided 39 of the 40 documents Hoekstra had requested.

I had been seeking the same documents. For more than five months I pestered Department of Defense public affairs staff to see them. I provided titles to the Pentagon staff and, eventually, filed a Freedom of Information Act request. I got nowhere, so in mid-November we published the 40 titles in THE WEEKLY STANDARD. Here is how I described them in that article:

Some of the document titles I requested are suggestive, others less so. It's possible that the "Document from Uday Hussein regarding Taliban activity" was critical of one or another Taliban policies. But it's equally possible, given Uday's known role as a go-between for the Iraqi regime and al Qaeda, that something more nefarious was afoot.

What was discussed at the "Secret Meeting with Taliban Group Member and Iraqi Government" in November 2000? It could be something innocuous. Maybe not. But it would be nice to know more.

It appears that we will know more soon. Hoekstra has asked his staff to review the documents before releasing them to the public. It is important to remember that this set of documents is a tiny percentage of the Iraqi documents that have been translated (.078 percent of the 50,000) and a mere sliver of the overall document take of approximately 2 million. Whatever emerges from this group may not be a representative sample of the overall document takes.

Here is the list we published.

1. Iraqi Intelligence Service (IIS) Correspondence to Iraq Embassy in the Philippines and Iraq MFA (Ministry of Foreign Affairs)
2. Possible al Qaeda Terror Members in Iraq
3. IIS report on Taliban-Iraq Connections Claims
4. Money Transfers from Iraq to Afghanistan
5. IIS Agent in Bulgaria
6. Iraqi Intel report on Kurdish Activities: Mention of Kurdish Report on al Qaeda--reference to al Qaeda presence in Salman Pak
7. IIS report about the relationship between IIS and the Kurdish Group Jalal Talibani [sic]
8. Iraqi Mukhabarat Structure
9. Locations of Weapons/Ammunition Storage (with map)
10. Iraqi Effort to Cooperate with Saudi Opposition Groups and Individuals
11. Order from Saddam to present $25,000 to Palestinian Suicide Bombers Families
12. IIS reports from Embassy in Paris: Plan to Influence French Stance on U.N. Security Council
13. IIS Importing and Hiding High Tech Computers in Violation of UN
14. IIS request to move persons, documents to private residences
15. Formulas and information about Iraq's Chemical Weapons Agents
16. Denial and Deception of WMD and Killing of POWs
17. 1987 orders by Hussein to use chemical weapons in the Ealisan Basin
18. Ricin research and improvement
19. Personnel file of Saad Mohammad Abd Hammadi al Deliemi
20. Memo from the Arab Liaison Committee: With a list of personnel in need of official documents
21. Fedayeen Saddam Responds to IIS regarding rumors of citizens aiding Afghanistan
22. Document from Uday Hussein regarding Taliban activity
23. Improvised Explosive Devices Plan
24. IIS reports on How French Campaigns are Financed
25. French and German relationships with Iraq
26. IIS reports about Russian Companies--News articles and potential IIS agents
27. IIS plan for 2000 of Europe's Influence of Iraq Strategy
28. IIS plans to infiltrate countries and collect information to help remove sanctions
29. Correspondence from IIS and the stations in Europe
30. Contract for satellite pictures between Russia, France and Iraq: Pictures of Neighboring Countries (Dec. 2002)
31. Chemical Gear for Fedayeen Saddam
32. Memo from the IIS to Hide Information from a U.N. Inspection team (1997)
33. Chemical Agent Purchase Orders (Dec. 2001)
34. Iraq Ministry of Defense Calls for Investigation into why documents related to WMD were found by UN inspection team
35. Correspondence between various Iraq organizations giving instructions to hide chemicals and equipment
36. Correspondence from IIS to MIC regarding information gathered by foreign intelligence satellites on WMD (Dec. 2002)
37. Correspondence from IIS to Iraqi Embassy in Malaysia
38. Cleaning chemical suits and how to hide chemicals
39. IIS plan of what to do during UNSCOM inspections (1996)
40. Secret Meeting with Taliban Group Member and Iraqi Government (Nov. 2000)

According to a preliminary review, 5 of the 39 documents have titles that are either terribly misleading or plain wrong. We should know more about the rest of the documents in the coming weeks.
Posted by: Dan Darling || 01/22/2006 11:40 || Comments || Link || E-Mail|| [524 views] Top|| File under:
Home Front: WoT
Al-Qaeda in the US, but no signs yet of an attack
There is no evidence to back Osama Bin Laden's claim that Al Qaeda is gearing up to attack the United States, but there are signs the group is active in the country, a leading Republican lawmaker said on Friday.

A new tape by the militant leader, aired on Thursday, said US "operations are under preparation and you will see them in your houses as soon as they are completed". Rep Peter King, a New York Republican who chairs the House of Representatives Homeland Security Committee, said there was no reason to believe the threats were anything other than bluster to rally support among his followers.

As committee chairman, King has special access to classified information on homeland security.

"We are taking it seriously," King told Reuters in an interview, but he added, "There is nothing that I've seen that would indicate that the threat to the United States is any greater or worse than it was a week ago, or a month ago. Still, the congressman said attacks were possible and it was important for the United States to stay on its guard.

"I believe there is evidence of Al Qaeda activity in this country," King said. "We are still such an open society they can always pull off a cheap attack. An easy one somewhere."

He would not give any specifics on the kind of Al Qaeda activity he was referring to, but said it was more than someone's willingness to provide a safe house, for example. King said bin Laden had sought to energize his followers with the audiotape, but questioned whether he had been successful.
Posted by: Dan Darling || 01/22/2006 11:17 || Comments || Link || E-Mail|| [326 views] Top|| File under:
Army Officer Found Guilty in Iraqi's Death
FORT CARSON, Colo. (AP) - An Army officer was found guilty of negligent homicide late Saturday in the death of an Iraqi general at a detention camp, but was spared a conviction of murder that could have sent him to prison for life. A panel of six Army officers also convicted Chief Warrant Officer Lewis Welshofer Jr., 43, of negligent dereliction of duty. He was acquitted of assault after six hours of deliberations.

Welshofer was accused of putting a sleeping bag over the head of Iraqi Maj. Gen. Abed Hamed Mowhoush, sitting on his chest and using his hand to cover the general's mouth while asking him questions in 2003.

Welshofer, who stood silently and showed no reaction when the verdict was announced, faces a dishonorable discharge and up to three years in prison for negligent homicide and three months for negligent dereliction of duty. Sentencing was scheduled for Monday. If convicted of the original murder charge, he could have been sentenced to life in prison.

The defense had argued a heart condition caused Mowhoush's death, and that Welshofer's commanders had approved the interrogation technique. "What he was doing he was doing in the open, and he was doing it because he believed the information in fact would save lives," attorney Frank Spinner said.

Spinner said he was disappointed with the verdict and would decide after sentencing whether to appeal. "The verdict recognizes the context in which these events took place," he said. "It was a very difficult time in Iraq. There was confusion, and they were not getting clear guidance from headquarters."

Welshofer and prosecutors left without commenting.

During the trial, prosecutor Maj. Tiernan Dolan described a rogue interrogator who became frustrated with Mowhoush's refusal to answer questions and escalated his techniques from simple interviews to beatings to simulating drowning, and finally, to death. "He treated that general worse than you would treat a dog and he did so knowing he was required to treat the general humanely," Dolan said.

Welshofer used his sleeping bag technique in the presence of lower ranking soldiers, but never in the presence of officers with the authority to stop him, Dolan said. The treatment of the Iraqi general "could fairly be described as torture," Dolan said.

In an e-mail to a commander, Dolan said, Welshofer wrote that restrictions on interrogation techniques were impeding the Army's ability to gather intelligence. Welshofer wrote that authorized techniques came from Cold War-era doctrine that did not apply in Iraq, Dolan said. "Our enemy understands force, not psychological mind games," Dolan quoted from Welshofer's message. Dolan said an officer responded by telling Welshofer to "take a deep breath and remember who we are."

The defense urged jurors to consider conditions in Iraq at the time of the interrogation: Soldiers were being killed in an increasingly lethal and increasingly bold insurgency. Welshofer had to make some decisions on his own because guidance was lacking and other techniques weren't working, Spinner said. Officials believed Mowhoush had information that would "break the back of the whole insurgency," said defense attorney Capt. Ryan Rosauer. They also thought Mowhoush helping to bring foreign fighters into Iraq from across the Syrian border, he said.

Several prosecution witnesses, including one whose identity is classified and who testified in a closed session, had been granted immunity in exchange for their cooperation, Spinner noted. Two soldiers who were initially charged with murder in the case also were given immunity.
Posted by: Steve White || 01/22/2006 06:15 || Comments || Link || E-Mail|| [328 views] Top|| File under:
India-Pakistan
Pakistan arrests relative of Faqir Mohammed
Pakistani authorities arrested a suspected militant with links to al-Qaida operatives that were targeted in U.S. attack last week, an official said Sunday.

The man, who was not identified, was picked up in Damadola village, the remote hamlet where U.S. missiles struck Jan. 13, the security official said on condition of anonymity according to official policy.

The man arrested was a relative of Faqir Mohammed, the pro-Taliban cleric intelligence officials believe is responsible for removing _ and concealing _ the bodies of the extremists following the airstrike, the official said.

The official refused to be identified because he was not authorized to speak to the media, AP reported.
Posted by: Dan Darling || 01/22/2006 11:38 || Comments || Link || E-Mail|| [363 views] Top|| File under:
Pakistan's campaign in Waziristan faltering
Two years after the Pakistani Army began operations in border tribal areas to root out members of Al Qaeda and other foreign militants, Pakistani officials who know the area say the military campaign is bogged down, the local political administration is powerless and the militants are stronger than ever.

Both Osama bin Laden, who released a new audiotape of threats against the United States this week, and his deputy, Ayman al-Zawahiri, are believed to be living somewhere in the seven districts that make up these tribal areas, which run for more than 500 miles along the rugged Afghan border and have been hit by several American missile strikes in recent weeks.

The officials said they had been joined by possibly hundreds of foreign militants from Arab countries, Central Asia and the Caucasus, who present a continuing threat to the authorities within the region.

The tribal areas are off limits to foreign journalists, but the Pakistani officials, and former residents who did not want to be identified for fear of retribution, said the militants - who call themselves Taliban - now dispensed their own justice, ran their own jails, robbed banks, shelled military and civilian government compounds and attacked convoys at will. They are recruiting men from the local tribes and have gained a hold over the population through a mix of fear and religion, the officials and former residents said.

An American military official in Afghanistan, in an e-mail response to questions about Pakistan's tribal areas, said: "I believe this region is going through a period of revolutionary change, in which moderates and extremists fight for the future of their nations. And with vast, lawless areas in which Taliban-style justice holds sway, Pakistan faces serious challenges." The official agreed to comment only on the condition of anonymity.

Maj. Gen. Shaukat Sultan, chief spokesman for the Pakistani military, said the accounts of the size of the militants' forces were exaggerated. He put the number of foreign militants in the whole of the tribal areas at "100, plus or minus."

But the officials and residents say the militants are far more numerous, and have embarked on a disruptive campaign of terrorism, particularly in North and South Waziristan: in the last year, 108 pro-government tribal elders, 4 or 5 government officials, informers and even 2 local journalists, have been assassinated by militants, local journalists say.

Qaeda operatives are the driving force behind the local militants and are influencing their tactics, the officials said. The militants have managed this despite a hammer-and-anvil strategy in the region, with American military forces pressing from the Afghan side of the border. There have been three American strikes in the area in the past six weeks, involving missiles fired from remotely piloted Predator aircraft operated by the Central Intelligence Agency, but whether they were an expression of American frustration or the outcome of a burst of intelligence remains unclear.

Despite government denials, the officials said, the strikes may have had the tacit approval of Pakistan's leadership, which has issued mostly pro forma condemnations. The officials asked not to be identified because their supervisors do not allow them to talk to the media.

The most recent strike, in Bajaur on Jan. 13, killed as many as 18 civilians, but might also have killed several high-level Qaeda members.

[On Saturday, President Pervez Musharraf told Under Secretary of State R. Nicholas Burns that the Jan. 13 strike "must not be repeated," The Associated Press reported.]

Bajaur, Afghan and Pakistani security officials said, is not as out of control as North and South Waziristan, but it has become a staging post for fighters entering and leaving the eastern Afghan province of Kunar, where American forces have encountered some of the most serious resistance over the past year.

Al Qaeda's propaganda unit has produced video CD's showing Afghan fighters being trained by an Arab commander and mounting ambushes on American soldiers and convoys in Kunar. Afghans know of two Arab commanders who fought against Soviet forces and have stayed on in Bajaur, said the governor of Kunar, Asadullah Wafa.

The Afghan border police say they learned of a meeting in a mosque in Bajaur six months ago between members of the Afghan Taliban, a group led by the renegade mujahedeen commander Gulbuddin Hekmatyar from Afghanistan and the Arabs, during which they are said to have divided up responsibility for insurgent operations in Afghanistan.

Pakistan's military has become more cautious about emerging from its bases in North and South Waziristan, and the civilian administration is so hamstrung that the senior government representative in South Waziristan does not even live there.

"We run a government on paper, but not on the ground," said one government official who has worked in North and South Waziristan, which have seen some of the heaviest combat of the past two years.

Now, the heaviest fighting has shifted to North Waziristan, where there are reports of casualties among the military or the civilian population almost daily. At least three small mountain lookout posts built by the army with American funds have been knocked out, one official who was there recently said.

"The situation is going from bad to worse," the official said. "No one can raise their voice against the Taliban." Armed local militants come and go freely and have even opened offices in the main bazaar of Wana, in South Waziristan, driving up in pickups filled with armed fighters. They use the offices to recruit followers from the large, illiterate and unemployed youth of the area, a former resident said, asking not to be identified for fear of retribution from the militants.

Military operations, which have killed at least 40 civilians and wounded 600, said one official, have also driven youths to join the militants.

General Sultan, the military spokesman, cautioned against taking such reports too seriously. "Calling them Taliban is sensationalizing the situation," in an interview in his headquarters Rawalpindi. "There is a mix of foreigners, Al Qaeda and Taliban and local supporters." By Taliban, he meant fighters from Afghanistan.

He said foreign militants had been eliminated in South Waziristan and existed in North Waziristan now only in small groups, adding that there were also few local militants allied to Al Qaeda and other foreigners.

He did not have figures for military casualties in 2005 but said there were fewer than in 2004, when 250 Pakistani soldiers died. "It's not anything like that now," he said.

Home to six million people and covering 10,000 square miles, the Federally Administered Tribal Areas for years provided a sanctuary for Afghan and other foreign fighters opposed to the Soviet occupation of Afghanistan. But for the past four years, after members of the Taliban, Al Qaeda and foreign allies were driven out of Afghanistan, they have lived in the area and gradually taken greater control.

Government officials who have spent time in the tribal areas say there may be as many as 1,000 foreign militants there, but because many have intermarried and raised families, their status as foreigners is somewhat blurred.

Today the region is believed to be home to a kind of rogue's gallery. Besides Al Qaeda's leaders, Tohir Yuldashev, the Uzbek leader of the Independence Movement of Uzbekistan, which was allied with the Taliban, is thought to be in North Waziristan.

Jalaluddin Haqqani and Mr. Hekmatyar, who are both wanted by American forces in Afghanistan, and gained their fame as Afghan commanders from the days of resistance to the Soviet occupation, are widely believed to move between the tribal areas and Afghanistan.

(The Taliban leader, Mullah Muhammad Omar, and his close deputies, are thought to be farther south in the province of Baluchistan.)

The local militants are mostly also men who gained fought in Afghanistan, either against the Soviet Army or alongside the Taliban in its civil war against the Northern Alliance. But it is the foreign fighters who have most radicalized the local population, all agree. "The driving forces are the foreigners," General Sultan said.

The American military official in Afghanistan said the solution to the problem was to strengthen the Afghan Border Police, and "almost certainly it will involve Pakistan continuing to conduct operations in the border region and coming to grips with the Taliban influence inside Pakistan."

"Pakistan appears to struggle with whether to crack down on Al Qaeda and the Taliban, not just with how to crack down on them," he wrote. "This war will take time and unfortunately we expect future attacks on coalition and Afghan forces."

The inhabitants of the tribal areas are deeply religious, yet the local militants have introduced a new extremist language, like that of Al Qaeda, said one official who has spent time in the tribal areas.

The militants' main obsession is to fight Americans in Afghanistan, but they also attack the Pakistani Army and government officials, who are seen as subservient allies.

"They are religious, mujahedeen, and they think the military are serving the cause of Bush," the official said. The struggle is cast in the most messianic of terms, as a battle between God and Satan, he said.

Anyone who is seen to have links to the West or the government, including journalists who work for international news agencies, are also targets. Two local journalists have been killed and one kidnapped in recent months. Another left the area with his family last month after a bomb destroyed part of his house.

The military, rather than pacifying the region, has aggravated the situation by sidelining the civilian administration and the traditional tribal councils, which have also been drastically undermined by the numerous assassinations of tribal elders, the officials said.

The army's tactic of negotiating with militants in South Waziristan has only emboldened them, the Pakistani officials said. Self-styled Taliban militants have emerged in spectacular fashion in North Waziristan.

On Dec. 7 in Miram Shah, the administrative center, a band of militants waged a battle with a local criminal gang, killing 11 of them and burning down 25 houses.

The military and the Frontier Corps, which is a militia drawn from the local tribes, stayed out of the battle, and later the Taliban killed 26 or 27 gang members.

The clash made the militants enormously popular among local residents, who had suffered extortion at the hands of the gang, the official said. The campaign was reminiscent of those under the Afghan Taliban, who were born out of a movement to cleanse southern Afghanistan of rapists and other criminals in 1994.

Now, the official said, no one can contest the Taliban's authority in Miram Shah. General Sultan dismissed that, saying both groups in the clash had been put out of action.
Posted by: Dan Darling || 01/22/2006 11:14 || Comments || Link || E-Mail|| [372 views] Top|| File under:
Nepal Necropsies Numerated
KATMANDU, Nepal (AP) - Maoist rebels and government forces clashed in a village in southern Nepal, killing 14 militants and six security forces, the royal army said Sunday.

The gunbattle began Saturday night when the insurgents attacked a security patrol in Phapar Badi village, 100 miles south of the capital, Katmandu, a Royal Nepalese Army official told The Associated Press. Fourteen militants, five soldiers and one police officer were killed, he said on condition of anonymity because he was not authorized to speak to the media.

Security forces have taken control of the area where the gunfight took place and were searching for rebel cadres in helicopters, the military official said.
Posted by: Steve White || 01/22/2006 06:05 || Comments || Link || E-Mail|| [338 views] Top|| File under:
Red Cross Helicopter Missing in Pakistan
MUZAFFARABAD, Pakistan - A helicopter used by the Red Cross for earthquake relief operations in Pakistan has gone missing with seven crew on board, an official said Sunday. The helicopter lost contact with the air control tower after leaving the northwestern city of Peshawar on Saturday, Red Cross quake relief chief Andre Paquet said.

The helicopter had been chartered by Turkmenistan to the International Committee of the Red Cross for relief work in the quake zone for the past three months. The Mi-8 transport craft was returning to Turkmenistan, Paquet said. The helicopter left Peshawar around noon Saturday and lost contact with the tower half an hour later after crossing the Afghan border, said Paquet, who did not have any more details. "We are still searching for the helicopter," he said.

Officials in Afghanistan's Interior Ministry and the airport in Kabul said they were unaware of any reports of a crash inside Afghanistan.


There must be more to this story. Developing...
Posted by: Seafarious || 01/22/2006 02:27 || Comments || Link || E-Mail|| [474 views] Top|| File under:
Iraq
Sadr assures Iran of his support
Firebrand Iraqi cleric Moqtada al-Sadr has assured Iran that his Shi'ite Muslim militiamen will support the Islamic Republic if it comes under attack, the official IRNA news agency reported on Sunday. "If neighbouring Islamic countries, including Iran, should come under attack, then the Mehdi Army will support them," Sadr said on a visit to Tehran.

In Iran, Sadr has met Ali Larijani, secretary of Iran's Supreme National Security Council, and Foreign Minister Manouchehr Mottaki.


I know we had reasons why we didn't whack this boy way back when, and I'm trying to remember what they were.
Posted by: Dan Darling || 01/22/2006 11:42 || Comments || Link || E-Mail|| [353 views] Top|| File under:
Zarqawi hiding in Diyala near Baghdad
Iraqi military officials have said on Sunday that there are intelligence reports stating that Abu Musab al-Zarqawi, the militant leader behind some of the bloodiest attacks in Iraq, is in Diyala province near Baghdad.

It is not the first time that Iraqi officials have said that they have closed in on the elusive Zarqawi, leader of the Al-Qaeda in Iraq. He is the most wanted man in Iraq, with a $25 million bounty on his head.

At one point of time, he was rumoured to be suffering from serious wounds in a hospital in the western town of Ramadi.

On another occasion, Iraqi officials said the police had captured Zarqawi, but then released him after three or four hours because they had failed to recognise him.

Army posts have been notified of Zarqawi's presence in Diyala, northeast of Baghdad, where there has been a surge in violence in the past few months. His exact location in the province is not known, an official said.
Posted by: Dan Darling || 01/22/2006 11:11 || Comments || Link || E-Mail|| [356 views] Top|| File under:
Insurgent Incidents Identified
The earlier "Terrs launch attacks on military bases in Ramadi" article seems to have borrowed from the first two paragraphs of this article:



WASHINGTON, Jan. 20, 2006 – Iraqi and U.S. security forces repulsed attacks on military bases in Ramadi, Iraq, today about 100 kilometers west of Baghdad, officials reported.

The attacks by insurgents were a combination of small arms and mortar fire, and coincided with the Iraqi government's announcement of results from the first democratic election under the new constitution.

Iraqi soldiers from 3rd Battalion, 1st Public Order Brigade, along with U.S. soldiers and Marines, defeated the attacks within an hour using a combination of small-arms fire, medium and heavy weapons and preplanned aviation assets.

In other action, Task Force Band of Brothers soldiers detained a suspected terrorist after an improvised-explosive-device attack near the northern town of Hawijah yesterday, officials in Tikrit said today. Soldiers from the 101st Airborne Division's 1st Brigade Combat Team were hit by small-arms fire as they were recovering a vehicle damaged by the IED.

The soldiers returned fire, forcing the gunman to flee, but they didn't get far, officials noted. A U.S. patrol en route to the site chased and stopped the suspect's vehicle, in which the soldiers found a sniper rifle and a rocket-propelled-grenade launcher with a warhead. Officials said two soldiers received minor injuries and were treated and returned to duty.

U.S. military officials in Tikrit also reported that Task Force Band of Brothers soldiers detained four terrorists after an IED the men were transporting detonated prematurely. Two Iraqi men, who were transporting a wounded man, flagged down soldiers from the 3rd Heavy Brigade Combat Team, 4th Infantry Division, and told the American soldiers about the incident. The soldiers took the wounded man to a nearby military medical facility and a second patrol was sent to investigate the explosion.

When the patrol arrived at the site they found three other uninjured men, who admitted that they and the wounded man were transporting the IED, officials noted.

In an incident 155 miles north of Baghdad, Task Force Band of Brothers soldiers captured four suspects believed to be involved with an explosion that ripped through the Siniyah city government building the evening of Jan. 19, officials said. The building was reportedly leveled by the blast, but no injuries were reported to coalition forces. A tip led soldiers from the 101st Airborne Division's 3rd Brigade Combat Team to two homes in the area, where the men were detained without incident.

In other news, terrorists killed 12 Iraqis in a drive-by shooting and took two others hostage Jan. 18. Elsewhere, U.S. and Iraqi forces captured suspected terrorists in several incidents.

Officials said the terrorists in the drive-by incident fled the scene in three vehicles: a red BMW, a green BMW and a red Mercedes.

Who's funding these guys? Oh, yeah. The ransom-payers.

After Multinational Division Baghdad military police arrived at the scene, a rocket-propelled grenade was fired at them from a nearby building. The grenade hit an Iraqi truck that was recovering a damaged vehicle. Coalition forces returned fire to the building and conducted a cordon-and-search operation. The murder victims and hostages all worked for a national phone company.

Elsewhere, Iraqi army and Multinational Division Baghdad soldiers nabbed seven suspected terrorists during a pre-dawn mission east of Haswah, 25 miles south of Baghdad, today, officials said. Soldiers from 4th Brigade, 8th Iraqi Army Division, cordoned off the area. Their counterparts from 2nd Battalion, 8th Infantry Regiment, 2nd Brigade Combat Team, 4th Infantry Division, rappelled in and detained the suspects, who were trying to flee the area.

Officials in Tikrit also reported that a coalition aircraft killed three terrorists Jan. 17 after observing them emplacing an IED near Tal Afar. Soldiers from the 3rd Armored Cavalry Regiment, along with an explosive ordnance disposal team, safely destroyed the IED, which consisted of two artillery rounds.
Posted by: Bobby || 01/22/2006 08:37 || Comments || Link || E-Mail|| [345 views] Top|| File under:
Zarqawi 'sleeps in suicide belt', Tries to coordinate insurgent groups
IRAQ'S most wanted man, Abu Musab al-Zarqawi, goes to sleep every night wearing a suicide belt packed with explosives, according to a leading insurgent who met him two weeks ago. "He never takes it off," said Sheikh Abu Omar al-Ansari, leader of a Sunni resistance group called Jeish al-Taiifa al-Mansoura (Army of the Victorious Sect).

His account, passed to The Sunday Times by a reliable intermediary, is the first description of Zarqawi in Iraq since Washington slapped a $25m bounty on his head, the same as the reward for the killing or capture of Osama Bin Laden. According to the sheikh, Zarqawi sat cross-legged on a rug to eat with his guests and some of his 12 bodyguards, most of whom also wore suicide belts and carried American and Russian automatic rifles.

The sheikh also claimed one of the most widely circulated pieces of supposed western intelligence about Zarqawi — that he sought treatment in Iraq after losing a leg in a US missile strike on Al-Qaeda militants — is false. Ansari confirmed that he has both his legs and "walks with confidence and balance". He appeared to have recovered from chest and shoulder injuries he suffered in a separate US airstrike last year.

Zarqawi was born to a Palestinian refugee family in Jordan, where he is said to have grown up a tattooed, semi-literate, Shi'ite-hating thug.

Intelligence analysts are divided over how much authority Zarqawi commands in the insurgency. Some in the Middle East have even suggested that Zarqawi may not exist.

The meeting with Zarqawi had been arranged to help insurgent groups co-ordinate their attacks on coalition forces. Al-Qaeda members said the insurgent groups attending the meeting were discussing possible co-ordination of their attacks and plans to create an Islamic state. "We exchanged talks and views and I spent many hours with him on the first day," said Ansari. "He did not dominate the meeting and refused to impose his views."

The meeting led to the subsequent announcement about an umbrella body called the Mujaheddin Council, which posted a statement on the internet two weeks ago. The council claims to be representing Al-Qaeda in Iraq, the Army of the Victorious Sect and the four lesser-known Sunni groups. Other leading Sunni groups were conspicuously absent.

The development suggested to some Middle East watchers that despite his reputation, Zarqawi may be struggling to consolidate his grip on the resistance. Many Iraqis have tired of violence and politicians were beginning negotiations this weekend to form a coalition government after election results announced on Friday.

"Zarqawi is not in the position he used to be before — he seems to have lost the hospitality that he enjoyed in the past in Iraq," said Dr Nimrod Raphaeli, a specialist at the Middle East Media Research Institute in Washington. "He is trying to find a new base and new links with other groups."
Posted by: Pappy || 01/22/2006 00:58 || Comments || Link || E-Mail|| [320 views] Top|| File under:
Terrs launch attacks on military bases in Ramadi
BAGHDAD - Iraqi terrorists rebels launched concerted attacks on military bases in the western town of Ramadi as final general election results were being announced Friday, the US military said Saturday. "The attacks by terrorists insurgents were a combination of small arms and mortar fire which coincided with the Iraqi governments announcement of results from the first democratic election under the new constitution," the military said in a statement.

There were no indications on the number of casualties in the town some 100 kilometres (60 miles) west of the capital, but the military said the fighting lasted an hour with US forces calling in aviation and firing heavy artillery.
Posted by: Steve White || 01/22/2006 00:56 || Comments || Link || E-Mail|| [317 views] Top|| File under:
Israel-Palestine-Jordan
Paleo 'Security' Personnel Cast 'Vote'
BBC style scare quotes mine.

GAZA CITY, 22 January 2006 — Thousands of Palestinian security forces started to vote yesterday morning in the legislative elections ahead of the scheduled date of Jan. 25. The forces will be free to protect the voting process on the day of the civilian voting.

The early voting reflected the tense security situation in the West Bank and Gaza Strip, which have been plagued by election-related chaos and other lawlessness in recent months. Security forces will take up positions at polling stations during Wednesday's election to ensure order. The special voting for some 59,000 security personnel, running through tomorrow, was meant to give the forces time to prepare for the deployment.


And to make sure everyone else knows how to vote.

"Today is the beginning of the democratic process which we are very proud of," said Palestinian Preventive Security Chief Rashid Abu Shbak, who voted in Gaza's Jabaliya refugee camp. "Everything is moving in a smooth and quiet way and we hope the next two days will occur in the same atmosphere and that Jan. 25 will be a national celebration for Palestinian democracy," he said.
Turnout was heavy yesterday, with more than 40 percent of eligible voters casting ballots, officials said. There were no reports of violence. Security forces, some in civilian clothes and others wearing berets and olive-green uniforms, waited patiently to vote at polling stations throughout Gaza and the West Bank. In the West Bank city of Nablus, hundreds of officers lined up to vote. The stations were heavily guarded, and voters had to present identification and surrender their weapons to cast their ballots.


So if the security forces were voting, who was providing security?

To prevent fraud, forces guarding the stations were barred from voting areas, and voters marked their fingers with special ink to prevent double voting. Observers from local human rights groups monitored the voting.

Outside the station, a small group of Hamas activists wearing the group's trademark green ski masks baseball caps and bandannas greeted voters. There were no Fatah activists in sight.


"Hi, howya doin', vote for me, that's Mahmoud, Hamas Party, or we'll kill you ... hi, howya doin', remember to vote or die ..."

Hanna Nasser, head of the Palestinian election commission, said commanders were instructed to let their troops vote in peace. "We have made it clear that there should be no such actions," he said, adding that safeguards are in place to ensure privacy in the polling booth. "You have the full freedom...to vote for whomever you want to vote," he said.

Posted by: Steve White || 01/22/2006 00:58 || Comments || Link || E-Mail|| [439 views] Top|| File under:
Southeast Asia
Top's capture is only a matter of time
INDONESIAN police are closing in on one of Asia's most wanted terrorists, Bali bombing mastermind Noordin Mohammed Top, after arresting two of his key henchmen in a swoop on a network of Jemaah Islamiah militants.
Counter-terrorism officers have closed the net around Top, one of the most senior members of the al-Qaeda-linked JI, since the death late last year of his Malaysian compatriot Azahari bin Husin.

Terror expert Sidney Jones, of the International Crisis Group, said the arrests in the past week appeared to flow from the testimony of "Wiwid", a JI member detained after the November shootout that killed Azahari, suspected of making the bombs for a string of deadly blasts in Bali and Jakarta.

"I think this suicide brigade is being rounded up ... it's a matter of time before they get Noordin," Ms Jones said. "But a decimated brigade doesn't mean the end of possible attacks, especially when suicide bombers are in the mix."

Indonesian police are interrogating 35-year-old Subur Sugiarto, alias Abu Mujahid, and 25-year-old Joko Wibowo, alias Abu Sayap, who were arrested last week and are believed to be closely linked to Top.

Indonesian police sources said Sugiarto and Wibowo were considered to be among the most trusted accomplices of Top, who narrowly escaped a police dragnet shortly after Azahari's death in November.

Australian Federal Police officers said last night they were aware of reports of the arrests. But a spokeswoman said it would be inappropriate to comment because it was a matter for the Indonesian National Police.

Indonesian police have arrested eight men across Java in the past week on suspicion of involvement with JI.

A separate raid in southeast Sulawesi resulted in the seizure of more than four tonnes of the bomb-making chemical ammonium nitrate. It is not known if the chemicals were intended for terrorist activities.

Sugiarto, a teacher of Islam, is believed to have encouraged the three suicide bombers who blew up restaurants in Bali last October, killing 23 people, including four Australians.

Members of the Indonesian elite anti-terror unit Special Detachment 88, together with local police, grabbed Sugiarto last week after he boarded a bus in the central Javanese town of Boyolali, bound for Jakarta.

Police had already raided his home late last year in the hunt for those responsible for the bombings at the Bali tourist spots of Jimbaran Bay and Kuta.

During the raid, police found bomb-making manuals, terrorism-related documents and bullets, including those for a pistol and an M-16, and subsequently added Sugiarto's name to a list of wanted terror suspects.

Sugiarto, who is also a martial arts practitioner with military training, is believed to have been trained in bomb-making by Azahari.

Wibowo was arrested in the central Java town of Karanganyar. Family members told reporters police had confiscated books in a subsequent home raid.

The pair's arrests follow arrests in the central Java towns of Semarang and Klaten of men also accused of helping Top evade police capture.

Another man said to have been close to Sugiarto, Ibnu Parmong, was also arrested in Semarang. The mathematics teacher was accused of regularly lending his motorbike to Sugiarto and Top.

Indonesian police said yesterday they were investigating the links between the detained men and a series of armed robberies.

It has been reported that two of the men have confessed to taking part in the robbery of a jewellery store and police are now investigating whether the robbery was committed to underwrite terror activities.

The link between the robberies and JI was made after a treasure trove of documents found in Azahari's hideout revealed that the terrorists involved in the first Bali bombings in 2002 had robbed banks and jewellery stores to finance the attacks.
Posted by: Dan Darling || 01/22/2006 11:19 || Comments || Link || E-Mail|| [328 views] Top|| File under:
Syria-Lebanon-Iran
New IRGC commanders appointed to replace those killed in plane crash
A senior commander of Iran's Revolutionary Guards who once vowed that "no part of the Islamic world is going to be safe and secure for America" was named as the new head of the Guards' Air Force.

Iran's Supreme Leader Ayatollah Ali Khamenei issued a decree on Saturday, appointing Brigadier General Hossein Salami as the new commander of the Air Force of the Islamic Revolutionary Guards Corps (IRGC). Another senior Guards commander, Brigadier General Mohammad-Reza Zahedi, was put in charge of the IRGC Ground Forces.

Salami is known as the father of the IRGC's "asymmetric warfare" doctrine, which he helped to develop in the months preceding the war in Iraq. At the time, Salami was Director of Operations in the IRGC command headquarters.

The military doctrine is based on two components as strategic tools in any military confrontation: the massive use of suicide operations to target U.S. and Western interests around the world, and the use of weapons of mass destruction.

On July 4, 2004, General Salami called for the destruction of the United States during a ceremony to recruit suicide bombers that were willing to attack Western and Israeli targets.

"Now, America knows that Muslims with their desires for martyrdom have discovered a new technology and are capable of technological production. This has made [the U.S.] fear them", Salami was quoted as saying by the state-run news agency ISNA.

In his new position as commander of the IRGC's Air force, General Salami will be in charge of the country's ballistic missile development project, a key component of the asymmetric warfare doctrine. Missiles are important as means of delivery for such weapons.

In November, Khamenei had appointed Salami as Vice-Chairman of the Joint Chiefs of Staff of the IRGC.

In the July 2004 speech, Salami had argued for the use of oil as a weapon by Muslim countries to put pressure on the West.

Salami said that because of the strategic location and resources of the Middle East, the United States had a goal of dominating the region, but was faced with the world of Islam.

Referring to suicide attacks against Israel, Salami said, "A young group following the ideology of Imam [Ruhollah] Khomeini and the [1979] Islamic revolution have started a new strategy of struggle and jihad against the Israelis".

"With martyrdom-seeking operations, the fight against Israel has taken on a religious quality and has spread Islamic values. It was these martyrdom-seeking operations that brought about victory for the Hezbollah forces in southern Lebanon".

He said that the West and Israel were terrified of suicide operations. "Now, no part of the Islamic world is safe and secure for America, thus the U.S. cannot move forward in the region and is currently trying to secure its present location".

The Islamic Revolutionary Guards Corps was founded in the early days of the Islamic revolution in 1979 as an armed force loyal to Iran's clerical rulers. Its commanders directly report to the Supreme Leader Ayatollah Ali Khamenei and their mission is to "protect and propagate the Islamic revolution".
Posted by: Dan Darling || 01/22/2006 11:55 || Comments || Link || E-Mail|| [447 views] Top|| File under:
Israeli threats are "a childish game"
Iran on Sunday said Israel would be making a "fatal mistake" should it resort to military action against Tehran's nuclear program and dismissed veiled threats from the Jewish state as a "childish game."

On Saturday, Israel repeated its stand on the issue, saying it would not accept a nuclear Iran under any circumstances and was preparing for the possible failure of diplomatic efforts. While Defense Minister Shaul Mofaz stopped short of an outright threat of military action, he said Israel "must have the capability to defend itself...and this we are preparing."

Iranian Foreign Ministry spokesman Hamid Reza Asefi said Israel was only trying to add to Western pressure on Iran to give up its nuclear program. "We consider Mofaz's comments a form of psychological warfare. Israel knows just how much of a fatal mistake it would be (to attack Iran)," Asefi told reporters. "This is just a childish game by Israel."
Posted by: Jackal || 01/22/2006 10:23 || Comments || Link || E-Mail|| [479 views] Top|| File under:
Israel hints it's preparing to stop Iran
EFL


Israel's defense minister hinted Saturday that the Jewish state is preparing for military action to stop Iran's nuclear program, but said international diplomacy must be the first course of action. "Israel will not be able to accept an Iranian nuclear capability and it must have the capability to defend itself, with all that that implies, and this we are preparing," Shaul Mofaz said.

His comments at an academic conference stopped short of overtly threatening a military strike but were likely to add to growing tensions with Iran.

Israeli leaders have also repeatedly said they hope the crisis can be resolved through diplomacy, and they said any military action would have to be part of an international effort. They have denied having plans for a unilateral preventive strike.

Israel's concerns about Iran have grown since the election of Iranian President Mahmoud Ahmadinejad, who said last year that Israel should be "wiped off the map."

Posted by: Jackal || 01/22/2006 10:19 || Comments || Link || E-Mail|| [459 views] Top|| File under:
Assad: Global plot against Arab nation
the jooooooos did this


Bashar al-Assad, the Syrian president, has blamed a global plot against the Arab nation for his country's deteriorating relations with Lebanon. In a powerful address at a conference of the Arab lawyers union in Damascus on Saturday, al-Assad said: "What is happening between Syria and Lebanon is part of a global plot against all Arabs, which has many facets."


It's the jooos, dammit


The Syrian president said he was in favour of the UN commission of inquiry into the murder of former Lebanese prime minister Rafiq al-Hariri continuing its work, but on a legal and not political basis. "Total cooperation with the UN commission must be made while respecting principles of national sovereignty, the neutrality of the inquiry and on a legal basis," he said. "National sovereignty is the strongest thing and not UN resolutions."

Syria has come under sustained international pressure for internal reform following the 14 February assassination of al-Hariri, which was widely blamed on Damascus. Al-Assad has denied responsibility for the killing and a string of other political assassinations in Lebanon over the past year.

Al-Assad said the UN inquiry was determined to blame Syria regardless of the facts but vowed it would not bow to international pressure. He said Damascus was still willing to cooperate with UN investigators but not at the expense of its national sovereignty. "They have created a condemnation committee, not an investigation committee," al-Assad told the conference, convened in Damascus under the headline Defending Syria.


Perhaps because you should be condemned?

"They identified a perpetrator even before any accusation was made and from there they identified a single suspect, Syria, instead of several suspects, and then began searching for evidence to condemn Syria."


They did eliminate the Esquimaux from the list rather quickly.

A Security Council resolution passed in October demanded Syria cooperate with the investigation or face unspecified further nagging action.

Al-Assad vowed in his speech to speed up reforms aimed at introducing more political freedom and a measure of democracy to Syria but said he would resist foreign pressure for change.

Syria has repeatedly denied any involvement in al-Hariri killing.
Nope, nutin ta da wit us
"Reform begins with our domestic needs and we totally reject any reform imposed from outside under any slogan or pretext," he told the gathering of Arab lawyers. "We are still at the beginning of a long road, but we will not let it be said that we have achieved nothing. Maybe the [pace] is slow ... but we are speeding as much as possible."

Syria freed from jail this week five opposition figures whose release had been demanded by several Syrian and Arab parties. They had been detained since 2001 for violating the constitution after calling for reform during what the Western press has dubbed the "Damascus Spring".


Because Pencilneck wasn't willing to take any criticism.

Syria's ruling Baath party agreed in June to draft a new law that would allow independent political parties and overhaul election laws. It also partially lifted an emergency law in place since the Baath seized power in 1963, but activists have called for it be abolished entirely.

"We are undertaking several projects that will boost public participation and help enrich democratic life, whether it be linked to the parties law or to election and local government laws," al-Assad said.
No really, we can pretend along with the best of 'em
"We are also working on strengthening institutions, the rule of law and judicial independence to activate political life, enrich our national activities and remedy some negative symptoms it is facing."
because this is a natural segue...
Al-Assad accused Israel of assassinating former Palestinian leader Yasser Arafat, the cause of whose death 14 months ago remains a mystery to those who don't understand how HIV works "Of the many assassinations that Israel carried out in a methodical and organised way, the most dangerous thing that Israel did was the assassination of President Yasser Arafat," al-Assad told the gathering of Arab lawyers.

"This was under the world's gaze and its silence, and not one state dared to issue a statement or stance towards this, as though nothing happened."

Arafat died in Paris on 11 November 2004 at the age of 75 after being rushed from his West Bank compound to the Mal de Mer a French military hospital. Israel has denied being responsible for the deterioration in Arafat's health before his death and has denied poisoning him.
like his deterioration needed help


Like they couldn't have whacked him anytime they wanted in the last 40 years ...

Israeli officials said he had access to medical treatment, food, water and medication during the two years he spent in his battered compound in Ram Allah, which was besieged by Israeli troops for months in 2002. French doctors denied rumours that Arafat was poisoned but have refused to publish his medical reports, citing strict privacy laws.

Arafat aides had quoted doctors as saying he had a low count of platelets, which help the blood to clot. They later said he had gone into a coma, suffered a brain haemorrhage and lost the use of his vital organs one by one. But no definitive cause of death was announced.
seems like major organ shutdown would do it. but that's just me.
Posted by: Hupomoger Clans9827 || 01/22/2006 00:00 || Comments || Link || E-Mail|| [341 views] Top|| File under:
Who's in the News
61
[untagged]
Bookmark
E-Mail Me
The Classics
The O Club
Rantburg Store
The Bloids
The Never-ending Story
Thugburg
Gulf War I
The Way We Were
Bio
Merry-Go-Blog
Hair Through the Ages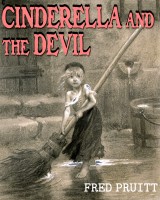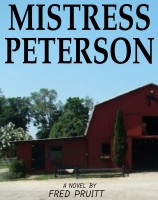 On Sale now!


A multi-volume chronology and reference guide set detailing three years of the Mexican Drug War between 2010 and 2012.

Rantburg.com and borderlandbeat.com correspondent and author Chris Covert presents his first non-fiction work detailing the drug and gang related violence in Mexico.

Chris gives us Mexican press dispatches of drug and gang war violence over three years, presented in a multi volume set intended to chronicle the death, violence and mayhem which has dominated Mexico for six years.
Click here for more information


Meet the Mods
In no particular order...


Steve White
Seafarious
Pappy
lotp
Scooter McGruder
john frum
tu3031
badanov
sherry
ryuge
GolfBravoUSMC
Bright Pebbles
trailing wife
Gloria
Fred
Besoeker
Glenmore
Frank G
3dc
Skidmark
Alaska Paul



Better than the average link...



Rantburg was assembled from recycled algorithms in the United States of America. No trees were destroyed in the production of this weblog. We did hurt some, though. Sorry.
3.236.59.63