-Short Attention Span Theater-
The Religious Policeman
is on rounds today. Come, gether round.

sample:
You are meant to think that most of the world's terrorism takes place somewhere other than the Middle East. So it does, just. But the thing about spin is that you can spin in two directions. Let's spin the other way. How about the Middle East, with 2% of the world's population, accounts for 47% of the world's terrorism? Isn't that something to be proud of? Funny thing, spin
Posted by: Hupomoger Clans9827 || 01/21/2006 15:18 || Comments || Link || E-Mail|| [363 views] Top|| File under:
Arabia
Bloody skirmishes in north Yemen
Six Yemeni soldiers and five supporters of slain rebel cleric Husain al-Huthi have been killed in clashes in the north of the country. Insurgents ambushed a military convoy on Thursday, killing six including an officer, in the province of Saada. Government troops countered by attacking the rebels and killing five of them, a government source said on Friday.

Yemen says insurgents loyal to al-Huthi want to instal clerical rule and preach violence against the United States and Israel. The group is not linked to al-Qaida. Al-Huthi belongs to the Zaidi Muslim sect, which mixes Sunni and Shia beliefs. The sect is named after its founder Zaid bin Ali, a descendent of Prophet Muhammad. Fierce fighting first broke out in 2004 in the north, during which al-Huthi was killed along with 200 insurgents. A new round of clashes, which the government blamed on al-Huthi's father Shaikh Badr al-Din, erupted in 2005. Later, the elder al-Huthi agreed to stop fighting and Ali Abdullah Saleh, the president, ordered an amnesty in September for all of al-Huthi's jailed supporters.
Posted by: Fred || 01/21/2006 00:00 || Comments || Link || E-Mail|| [364 views] Top|| File under:
Europe
Kosovo President Rugova dies at 61
Kosovo President Ibrahim Rugova epitomized the province's decades-long struggle for independence from Serbia and achieved cult status among some of its ethnic Albanian majority for leading them in a nonviolent struggle against repression.
Rugova died of lung cancer on Saturday without seeing his dream of independence fulfilled, leaving the province's political scene in disarray at the most sensitive moment since the end of the Kosovo war in 1999. He was 61.
The U.N.-administered province was to embark within days on delicate negotiations for a solution to its disputed final status - a process the ethnic Albanian majority hoped would end in full independence.
Serbs in the province and in Serbia view Kosovo as the cradle of their culture and insist it stay part of Serbia-Montenegro, the union that replaced what remained of Yugoslavia.
Rugova had been at the center of Kosovo's politics for more than 15 years, winning international respect with his peaceful opposition to the autocratic former Yugoslav leader Slobodan Milosevic.
The Sorbonne-educated linguist and professor of Albanian literature was a well-known writer when his path to prominence began in the late 1980s. Speaking out at a writers' forum, he confronted his Serb colleagues with demands for equal rights for his backward province and its ethnic Albanian majority.
Cracks were appearing in the old Yugoslavia and its ideal of ethnic coexistence and the first shots of the wars that would unravel the country were about to be fired.
As Milosevic's grip on the province tightened, Rugova was chosen to lead the Democratic League of Kosovo, putting him at the helm of the largest independence movement.
Popular among most ethnic Albanians, Rugova wanted to be perceived as a modest leader coming from the ranks of ordinary people, but his lifestyle sometimes drew criticism.
He lived in a sprawling villa in one of Pristina's affluent neighborhoods. For years he traveled in bulletproof cars, surrounded by bodyguards. Little was known of the process of decision-making within the party.
Rugova had many enemies. He was despised by Serbs and ethnic Albanian radicals - particularly former fighters - who held deep grudges against him for failing to support the rebel KLA.
Bombs were hurled at his residence and he escaped an apparent assassination attempt in March 2005 when a remote-controlled explosive hidden went off damaging his car.
His popularity was shaken in 1998 when ethnic Albanians began an armed rebellion against Serb forces, triggering two years of fighting that killed an estimated 10,000 people. The war stopped when NATO launched air strikes and forced Serbia to relinquish control over the province.
His appearance alongside Milosevic urging a stop to the bombing at the height of the conflict - when about 1 million ethnic Albanians were forced from their homes - dealt a blow to his image. During the NATO bombing he traveled to Italy and did not return until afterward, leading to accusations of cowardice.
Explaining his actions years later, Rugova said Serb security forces had forced him to appear in public and denounce the NATO bombing campaign or face dire "consequences."
Rugova nonetheless shot back into the political scene after the end of the bloodshed, winning all the elections he contested. He testified against Milosevic at the U.N. tribunal in May 2002 where the former Yugoslav leader faced war crimes charges.
Even after Rugova was diagnosed with cancer, he held regular meetings with Western politicians, insisting on independence even as he struggled at times to catch his breath.
Rugova is survived by his wife, two sons and a daughter.
Posted by: Seafarious || 01/21/2006 21:25 || Comments || Link || E-Mail|| [362 views] Top|| File under:
Remember the High Schooler who went to Iraq for Christmas Vacation?
Farris HASSAN, the 16-year-old Pine Crest student from Fort Lauderdale who left the comforts of his $4 million family home on December 11 for Iraq, claimed that he made the trip to put his lessons of his "immersion journalism" class into practice, and selected Iraq out of humanitarian concerns for the Iraqi people. His story quickly caught the attention of the media, who portrayed this young man as adventurous but naive, and his worried parents clueless to his intentions until they received an e-mail from him when he was in Kuwait. Upon is return home, he would certainly face the consequences from his concerned parents, despite his ostensibly altruistic intentions.

With all of the reporters covering the story, however, it appears that no one did any research into the background of the Hassan family, or made any attempts to verify the young man's story. If they had, they might have been compelled to ask some very basic – but extremely important questions.


Even the most basic research found that Farris Hassan was NOT enrolled in any journalism class at Pine Crest, which should automatically cast doubt on the true nature of his journey. Lourdes Cowgill, president of the Pine Crest School, said that Hassan was never given an "immersion journalism" assignment and added that there is, in fact, no journalism class at the school. Also, the school confirmed that the boy's father, Dr. Redha Hassan not only knew of his son's intended travels, but authorized his absence, which is inconsistent with his initial public statements.

Further, investigation found a number of other inconsistencies in the public statements made by Dr. Redha Hassan. Although it was initially reported that neither parent knew of the young boy's intended travels, it was ultimately revealed that Dr. Hassan actually assisted his son. He admitted that he arranged for his son's flight into Baghdad through his political connections, even though he knew the grave risks to "foreigners" wandering the streets of Baghdad. [According to a January 2, 2005 CNN news story, Hassan's father said that he had helped his son get a visa into Iraq from Beirut. The elder Hassan said he was leaving Iraq himself when the teen called, unable to get into the country from Kuwait. He told him to go to Lebanon and said he spoke with him almost daily].

Perhaps most importantly, research and investigation into Dr. Redha Hassan found that he was arrested by the FBI in 1985 for forging 2000 Iraqi passports and military I.D. cards and seeking to forge 2,000 more. Dr. Hassan asked his next-door-neighbor and print store owner Joel Feinstein to make the passports and IDs. According to Feinstein, Dr. Hassan claimed the documents were for his family in Iraq. Feinstein reported the request to the FBI, and became an operational asset for the federal government, leading to Hassan's arrest. Also arrested were two of Farris's uncles and a "pro-Khomeini" activist identified as Salah Jawad Shubber. Interestingly, Dr. Hassan, who also went by the name Redha K. Alsawaf, was also the President of the now defunct Florida non-profit organization World Orphanage & Refugee Relief Foundation at the time of his arrest. Authorities dropped the charges against Hassan, and Shubber ultimately pled guilty to conspiracy charges.

Farris Hassan's initial stop was Amsterdam, Netherlands, where he claims that he bought a ticket on KLM Airlines. From Amsterdam, Hassan headed to Kuwait City, where he alleges that he tried to cross the Kuwait-Iraq border twice by taxi, but was turned away due to Iraqi elections. At that point, it appears that Hassan sought assistance from his father, who told Farris to travel to Beirut and stay with family friends. Obligingly, Farris spent ten days in Beirut, and while there, met with a media relations officer of the terrorist group Hezbollah at their Central Press Office. This meeting was arranged through the assistance of his hosts – the family's friends.

Hezbollah is a Shiite Muslim organization based in Lebanon and tied to Iran. They have a significant presence in Iraq, and an army that is resolved to drive the Americans out of Iraq. Given the family history, the inconsistencies and the public contradictions, could it be that Hassan was going to Iraq to join Hezbollah to fight against the "American occupation?" Perhaps those are the questions that need to be asked.
Posted by: Nimble Spemble || 01/21/2006 17:12 || Comments || Link || E-Mail|| [591 views] Top|| File under:
FBI detains doctor on Tablighi Jamaat ties
An Arizona doctor and Muslim cleric who returned after performing Haj were taken into custody on arrival by the Federal Bureau of Investigation (FBI), suspecting them of having links with the Tableeghi Jamaat.

According to a report published on Thursday by the Arizona Republic newspaper, Nadeem Hassan, 41, called his father Zaheer Hasnain from Kennedy International Airport in New York, saying that he was in the custody of immigration officials. A few days earlier, the US Citizenship and Immigration Services had revoked Dr Hassan's right to work and travel inside the country based primarily on his ties to Tableeghi Jamaat, which the Department of Homeland Security has identified as a terrorist organisation.

Dr Hassan, a gastroenterologist at Maricopa Medical Centre and former chief executive at the Masjid el-Noor Mosque in Mesa, has worked for many years as a coordinator with Jamaat al Tabligh (JT). The group has not been designated a terrorist organisation by the government.

However, reports the newspaper, in paperwork rejecting Dr Hassan's application for a green card, Homeland Security described JT as "a terrorist organisation (that)... provides material support... to members of a designated terrorist organisation – Al Qaeda – and provides the same types of material support... to an undesignated terrorist organisation - the Taliban".

Dr Hassan was informed in writing: "You are found to have engaged in terrorist activity by providing material support to an undesignated terrorist organisation." Homeland Security and FBI representatives declined on Wednesday to discuss Dr Hassan's case. The doctor's father protested that his son is not a terrorist and JT "has nothing to do with the Taliban or Al Qaeda. It is a totally god-fearing organisation".

According to Arizona Republic daily, Dr Hassan's Phoenix immigration lawyer, Eric Bjotvedt, said that he had obtained "advance parole" papers approving his travel from the US for Haj, while the green-card application was pending. However, while Dr Hassan was still overseas, the Citizenship and Immigration Services rejected his permanent residency permit. Because the doctor was outside the country, his lawyer said, he had lost many legal rights afforded to immigrants who are inside the United States.

A report obtained by the newspaper says that Hassan provided false information on application forms and failed to acknowledge his role with JT. The agency's findings are supported by an affidavit from a Phoenix FBI agent, who wrote: "The JT has been tied to several recent high-profile terrorism cases. John Walker Lindh travelled to Pakistan with Tablighi missionaries after converting to Islam. Once in Pakistan, he signed up for a military training camp and fought for the Taliban."

It is interesting that the FBI affidavit at no point directly identifies JT as a terrorist group, but says that the movement "is vulnerable to being used by Islamic extremists as a cover to recruit members to engage in acts of terrorism against the United States". Because of that, the agent concluded, "the FBI is unable to rule out the possibility that Hassan poses a threat to national security".

The Arizona newspaper said that Al Gallmann, acting district director in Phoenix for the Centre for Immigration Studies, named JT as a terrorist organisation and branded Dr Hassan as a supporter. Gallmann said that Dr Hassan had failed to disclose former leadership positions with Momin Education and Cultural Services of Arizona and East Valley Masjid Inc.
Posted by: Dan Darling || 01/21/2006 01:49 || Comments || Link || E-Mail|| [366 views] Top|| File under:
Al Qaeda May Already Be in U.S., Security Officials Warn
Homeland Security Secretary Michael Chertoff said police chiefs have been told to review all the intelligence the federal government has given them in the last two years about al Qaeda tactics. Chertoff told ABC News: "We've seen them attack in London, for example. We've seen them attack in Spain. We've seen them attack elsewhere, so I think we have to operate on the assumption that they do have some capability and they certainly have the intent."


Good golly, Mike, ya really think so?

The police chiefs in the nation's two largest cities say they are most worried about commuter trains and airports. "Close to 50 percent of terrorist attacks in the last 15 years have been directed at transportation facilities," New York Police Commissioner Ray Kelly told ABC News in an exclusive interview. "So, we have to and we are paying additional attention to our transportation system."


TWO masters of the obvious!

Referring to LAX, Los Angeles Police Commissioner William Bratton said, "This airport remains probably the most significant target within the city of Los Angeles."

But police officials say they are not ramping up security across the board because there is no specific intelligence about an al Qaeda plot. "I think you have to react to specific information, to specifics of a threat," said Kelly. "There's no specific information in this message."

Chertoff insisted that the country has made security upgrades since the attacks of 9/11. He admitted though that a number of vulnerabilities remain. "Things we're focused on now very seriously are chemical plants — we're working with Congress on legislation there — rail security, something which I think we want to make sure we make some progress on in the near future," he said.

The FBI is now reviewing all its leads, trying to make sure no clues have been missed.


Bloodhounds, bring in bloodhounds. Sheesh.
Posted by: Steve White || 01/21/2006 01:01 || Comments || Link || E-Mail|| [377 views] Top|| File under:
No plan to boost U.S. threat level after bin Laden tape
The United States does not plan to raise the security threat level because of a new tape of Osama bin Laden on which he says al-Qaeda is planning attacks, counterterror officials said Thursday. The White House firmly rejected bin Laden's suggestion of a negotiated truce. "We don't negotiate with terrorists," Vice President Dick Cheney said. "I think you have to destroy them." Counterterror officials said they have seen no specific or credible intelligence to indicate a coming al-Qaeda attack on the United States. Nor have they noticed an uptick in terrorist communications "chatter," although that can increase or decrease dramatically immediately before an attack.
Posted by: Fred || 01/21/2006 00:00 || Comments || Link || E-Mail|| [367 views] Top|| File under:
US charges 10th Guantanamo prisoner
The United States has brought criminal charges against a 10th Guantanamo Bay prisoner, charging an Afghan man with conspiracy, aiding the enemy and attacking civilians, the Pentagon said on Friday. The case against Abdul Zahir means that 2 per cent of the roughly 500 foreign terrorism suspects held at the US naval base at Guantanamo Bay, Cuba, have been charged with a crime.

On Friday, prosecutors accused Zahir of working as a translator and money man for the former Taliban rulers of Afghanistan and the al-Qaida network, and implicated him in a 2002 grenade attack that injured three journalists. He was captured in July 2002. His case was referred for trial to a tribunal of US military officers, formally called a commission. No trial date was set.

These commission proceedings are the first such war crimes trials conducted by the US since the second world war. The US charged five other detainees in November and four in 2004. Not one of their trials has been completed. The Supreme Court is expected in March to hear a challenge to George Bush's power to create military commissions to put Guantanamo prisoners on trial for war crimes. The Pentagon has promised "full and fair" trials and has not sought the death penalty against any of the defendants, including Zahir.
Posted by: Fred || 01/21/2006 00:00 || Comments || Link || E-Mail|| [371 views] Top|| File under:
India-Pakistan
Nepal Necropsies Numerated
KATMANDU, Nepal (AP) - Suspected communist rebels attacked two security checkpoints in western Nepal on Friday, killing at least six policemen and stealing weapons and ammunition, officials said.

The attackers gunned down four policemen at a temporary checkpoint near the main market in Nepalgunj, about 310 miles west of the capital, Katmandu, state-run Radio Nepal said. Police were searching for the attackers, who ran away fled with weapons and ammunition taken from the police post, the radio quoted police official Man Bahadur Rawal as saying. In a second attack, two policemen were killed on the outskirts of town and five were reported missing, a police official reached by telephone said.

The official, who refused to give his name because he was not authorized to speak to the media, said the missing men could be hiding in nearby areas after the attack.


Thousands of troops fanned across the Nepalese capital Friday to enforce a government curfew ordered to foil a planned protest rally against King Gyanendra. About 15,000 army soldiers and policemen were guarding and patrolling the streets of Katmandu and the suburb of Lalitpur to enforce the 8 a.m. to 6 p.m. curfew.

Streets were nearly deserted as Katmandu residents rushed to buy groceries and drive to work before the curfew began. The government said it could not allow the planned protest rally organized by Nepal's seven major political parties to take place because of information there would be violence by communist rebels.

The government also placed at least five top opposition leaders under house arrest for 90 days, sending troops to surround their homes, the National Human Rights Commission said. Those detained include the president of the Nepali Congress Party and the general secretary of the Communist Party of Nepal.
Posted by: Steve White || 01/21/2006 00:00 || Comments || Link || E-Mail|| [358 views] Top|| File under:
International-UN-NGOs
UN wants to beef up list of Taliban and al-Qaeda associates
There are not enough names on a list of individuals and companies subject to U.N. sanctions because of associations with al-Qaeda and the Taliban, the committee monitoring sanctions said Friday.

In a report on its activities in 2005, the committee urged all countries to submit more names to step up the fight against terrorism.

In July, the U.N. Security Council unanimously adopted a resolution expanding sanctions against al-Qaeda and the Taliban to their affiliates and splinter groups and clamping down on terrorist financing.

Sanctions require all 191 U.N. member states to impose a travel ban and arms embargo against Afghanistan's former Taliban leaders, Osama bin Laden, al-Qaeda members and those "associated with" them, and to freeze their financial assets.

The list currently names 204 individuals associated with al-Qaeda.

"This is far too few," the committee said. "The effectiveness of the sanctions does not only depend on state implementation, but also by ensuring that all individuals and entities who should be on the list are in fact on it."

During the past three years, the committee received the names of 137 individuals and one entity to be added to the list, but decisions were still pending, in many cases because of insufficient identifying information or a clear statement of the connection to al-Qaeda or the Taliban.

"In the international effort to fight al-Qaeda and the Taliban and their associates it is of the greatest importance that there is a consensus among states about the gravity of the threat," the committee said.

It said states increasingly see the importance of making the sanctions effective, and more countries had submitted new names or improved information about those on the list.

Nonetheless, the report said, the sanctions had not achieved their "full potential."
Posted by: Dan Darling || 01/21/2006 01:25 || Comments || Link || E-Mail|| [373 views] Top|| File under:
Iraq
Kurds negotiate autonomous rule
IRAQI President Jalal Talabani and Kurdish regional president Massud Barzani on Saturday signed an agreement that paves the way for a single administration to run their autonomous northern region.

Until now Mr Barzani's Kurdistan Democratic Party was solely responsible for running Arbil and Dohuk, while Mr Talabani's Patriotic Union of Kurdistan ran Sulaimaniyah province.

However the agreement does not merge the PUK's and KDP's departments of interior, finance, justice or peshmerga forces.

"This is an important development which will protect Kurdistan which has become a solid base for democracy, unity and national accord," Mr Talabani said.

Mr Barzani said a sole administration would "help reclaim other parts of Kurdistan," in a reference to the ethnically mixed oil-hub of Kirkuk that Kurds consider their own, located just south of their autonomous region.

Since 1998, rivalries between the two formerly warring Kurdish factions have prevented repeated attempts to set up a joint administration.

The move, originally announced on January 7, was approved by the Kurdish regional parliament after an extraordinary session in Arbil.

The naming of an executive chief was put off until next week. The two parties also decided that a Kurdistan vice president to act as Mr Barzani's deputy should come from the PUK.

US ambassador to Baghdad Zalmay Khalilzad was among the diplomats who attended the parliamentary session.
Posted by: tipper || 01/21/2006 20:00 || Comments || Link || E-Mail|| [518 views] Top|| File under:
Plot to kill Hakim thwarted
Iraqi forces foiled a plot to mount an attack with gunmen and suicide bombers against a senior Shiite Islamist leader coinciding with the release of election results, a senior Iraqi military source said on Friday.

Speaking hours before results were issued showing continued domination by the Shiite Islamist Alliance, the source said several suspects had confessed to a role in a plot by Sunni Arab rebels to attack the Baghdad headquarters of Abdul Aziz al-Hakim, a key figure in the Alliance.

"About 50 people, including several suicide bombers, were going to take part in the attack just as the election results were being announced," the source said, showing Reuters official documents to support his statement.

A political source said he was aware of a threat warning and said operations against the plotters were still continuing.

Such a mass assault on a heavily guarded political compound would be unusual, although US military commanders have warned of such a threat after large-scale frontal attacks on Iraqi police and army bases over the past year or so.

The military source said the plotters had received training in Hawija near Kirkuk in the north and were counting on back-up from other groups in towns north and east of Baghdad.
Posted by: Dan Darling || 01/21/2006 01:50 || Comments || Link || E-Mail|| [738 views] Top|| File under:
Leading Sunni politician calls on kidnappers to release American journalist
A top Sunni politician appealed Friday for the release of an American female journalist and urged U.S. and Iraqi forces to stop arresting Iraqi women as a deadline set by the reporter's kidnappers was set to elapse. The kidnappers had threatened to kill 28-year-old Jill Carroll unless all female detainees are freed by Friday. No hour was specified, and there was no indication Friday that any prisoners had been released.

In a statement aired Friday by two major Arab television stations Carroll's father, Jim, described his daughter as "an innocent woman" and told the captors that sparing her life would "serve your cause more than her death."

A U.S. Embassy official said he was unaware of any contacts between a high-level hostage release team and the kidnappers. The official, who spoke on condition of anonymity because of the sensitivity of the case, said U.S. authorities were meeting with various figures including political leaders, particularly from the Sunni Arab community, who may have links to the kidnappers. Carroll, a freelancer for the Christian Science Monitor, was abducted Jan. 7 near the office of prominent Sunni Arab politician Adnan al-Dulaimi, whom she was going to interview. Her translator was killed. On Friday, al-Dulaimi promised to work for the release of all women prisoners but warned that failure to set Carroll free would "undermine and hamper my efforts."

"We are against violence by any group, and we call the government and U.S. forces to stop raiding houses, arresting women," al-Dulaimi said in a statement. "I call upon the kidnappers to immediately release this reporter who came here to cover Iraq's news and defending our rights." He urged militants to protect journalists "regardless of their nationality. This act has hurt me and makes me sad because the journalist was trying to meet me when she was kidnapped," he added. "After she left my office because she was unable to meet me, she was kidnapped 300 meters from my office."

Posted by: Fred || 01/21/2006 00:00 || Comments || Link || E-Mail|| [372 views] Top|| File under:
US: Iraqis battling non-Iraqi fighters
Iraqi fighters are warring with non-Iraqi fighters in the western town of Ramadi, and elsewhere in the country, the US military says. Major General Rick Lynch, a US military spokesman, said on Thursday: "We are finding indications where Iraqi rejectionists are taking up arms and informing on terrorists and foreign fighters. According to the US military, the revolt in Iraq is made up of supporters of Saddam Hussein, non-Iraqi Arab fighters, and an element they call "rejectionists" that disagrees with the presence of US-led forces.

"As part of our operation with the Iraqi security forces we are looking to drive a wedge between the Iraqi population and specifically the terrorists and foreign fighters," said Lynch. The US military believes the rejectionist element can be neutralised through political progress in the country. Lynch also said that Iraqis are increasingly informing US-led forces about the activities and whereabouts of foreign Islamist fighters in Salah al-Din, Diyala and particularly al-Anbar province.

After boycotting last January's elections, the predominantly Sunni Arab population of Ramadi, capital of al-Anbar province, participated in much larger numbers in the 15 December legislative elections. Peter Rodman, an assistant defence secretary for international affairs, at a conference in Washington on Wednesday, said: "We saw three successful elections last year... In that success of those elections, you can see the gravitational pole working on the Sunni Arab population pulling them into the political process. "We hope this will separate them from the extremists," Rodman said.
Posted by: Fred || 01/21/2006 00:00 || Comments || Link || E-Mail|| [497 views] Top|| File under:
Israel-Palestine-Jordan
Jimmeh: Hamas involvement in PA elections good
Former


Thank God for that


US president Jimmy Carter expressed optimism Friday over Hamas's participation in next week's Palestinian parliamentary elections.


It's not like they're neo-cons or Republicans


Carter told CNN in an interview that although Hamas were "so-called terrorists," so far "there have been no complaints of corruption against [their] elected officials."
Who would dare complain?


Oh, that makes sense. They slaughter people without mercy, but it doesn't look like they're on the take, so they're okay.

I'm sure their 'so-called victims' won't complain; after all, they're all dead.

He conceded that "there is an element within Hamas who deny Israel's right to exist," but compared the current situation to negotiations with the PLO, which was still outlawed as a terrorist organization during his failed presidency. He drew an additional comparison with Menachem Begin's rise to Israel's premiership in the seventies. "The Irgun, to which Begin belonged, was also characterized as a terrorist organization," he noted.


And Carter gained power in a divided country during an economic crisis, just like Adolph Hitler.



Posted by: Jackal || 01/21/2006 00:00 || Comments || Link || E-Mail|| [374 views] Top|| File under:
Southeast Asia
Bashir's school to hold seminar on terrorism
An Islamic boarding school in Indonesia, accused of being a 'school for terrorists' has gone on the offensive, by inviting ambassadors, academics and religious leaders to a seminar this weekend entitled "Jihad and Terrorism" during which some former pupils will defend the school's reputation. The Al-Mukmin Ngruki pesantren, in Solo, Central Java, was co-founded by Abu Bakar Bashir, considered the spiritual leader of Jemaah Islamiyah, the terrorist formation that wants to create an Islamic state or caliphate in South East Asia.

"Anyone who defines Ngruki as an indoctrination centre for future terrorists has a superficial vision of the problem" said one of the seminar's speakers, Anab Afifi, a former pupil and now university lecturer in Jakarta.

Terrorism experts consider Ngruki a 'school for terrorists' and a problem that must be resolved in the struggle against Islamic extremism.

Their reasoning is simple.

It is widely known that most of the teachers in the school endorse the idea of an Islamic state in Indonesia and some do not recognise the authority of the civilian government in Jakarta. Some 30 terror suspects who have been arrested or who died in bomb attacks in the country in recent years studied at Ngruki.

Anab, who will present a paper entitled "Ngruki in the middle of Global Terrorism Issues", argues that branding it a terrorist breeding ground is mistaken and indicates a limited vision of the problem.

His reasoning is equally simple.

"Most of Ngruki alumni involved in bombings left the school 10 years before their activities. If Ngruki really was a breeding ground of terrorists it would not take that long, it will take only one or two years after it founded in 1974" Anab argued.

"They lived, experienced and studied outside Ngruki for a long time before they conducted the bombings" added Anan, who now runs a communication consultancy and teaches at the Mercubana university in the capital.

According to Anab the most important factor in converting former pupils in Indonesia and elsewhere was Hambali, the operational chief of Jemmah Islamiyah, arrested in Thailand in August 2003 and currently believed to be in an American secret detention centre, probably in Jordan.

"Hambali was the main actor in the making of most Indonesian students convicted of terrorism offences. The series of bombing in the Philippines and Indonesia were clearly managed by him since he was also a very capable merchant of the ideas of Osama (bin Laden)."

Anab makes the point that for the thirty students who embraced a terrorist vocation, thousands more who studied there have perfectly normal lives.

"Around 1,800 students attend Ngruki each year and from its foundations some 15,000 youngsters have attended the pesantren" he noted.

He says the school finances itself mainly from the 300,000 ruppiah (30 Euro) monthly fee paid by the students rather than with donations from fundamentalist sources.

He points out that the Ngruki curriculum is based on the directives of the government and those of Islamic colleges and that in 2003, a delegation from the religious affairs ministry surveyed Ngruki and did not find evidence of radical teachings.

However, recent research by the Jakarta-based International Center for Islam and Pluralism (ICIP) in 20 Muslim schools in West Java showed that terrorism allegations apart, students and clerics firmly believe there is no compromising on religion and tolerance should be limited to sociopolitical and economic issues.

"Their unbending view of religious right and wrong means no uttering of a Merry Christmas greeting to Christians, or any other expression of acceptance toward a faith other than Islam" reported the Jakarta Post.

In terms of implementing sharia law, the Jakarta Post reports, the responses were split, with some advocating the establishment of an Islamic state, while others thought creating strong morality and education were more important.

Although they deny the claims they are a breeding ground for terrorists, pesantren are fertile ground for conservative, intolerant views of other faiths, the study reveals.

A whole team of religious leaders, hired by the Jakarta government for its Task Force against Terrorism, immediately after the suicide bomb attacks in Bali last October, has said there should be more direct control over what is taught in the various Islamic schools across the archipelago, including Ngruki.

Anab studied at Ngruki for six years before embarking on a computing degree at the Pembangunan National University in the capital. Today he recalls with pleasure his education at Ngruki, though he has no formal ties with the school.

"Ngruki teaches the Jihad values, but not as a means of legitimating terror or the fighting non-combatant targets. Jihad is defined as leading our life in providing religious services whatever our role in society" he said. "Every one of us is Jihadist, when we serve our life for better things based on true faith (aqida)" he added.

Around 1,000 former pupils are expected to attend this weekend's seminar, including some coming from abroad. Ambassadors have also been invited but few have confirmed their presence. Interior minister Muhammad Maruf will open the event and one of the keynote speakers will be Maruf Amin, the head of the fatwa section of the Indonesian Ulemas Council. The council last year issued a non-binding fatwa against terrorism.

Posted by: Dan Darling || 01/21/2006 01:48 || Comments || Link || E-Mail|| [367 views] Top|| File under:
3 Abu Sayyaf members surrender
Three members of the al-Qaeda-linked Abu Sayyaf group surrendered voluntarily to the military in Jolo island in the southern Philippines, officials said Friday.

Officials said the trio -- Amin Julhari Jarad, 40; Mansul Nusuri Abdul, 35; and Julpadal Nusuri Pandithi, 24 -- handed over two automatic rifles and ammunition to Marine Battalion Landing Team 9 in Patikul town Thursday, said Maj. Gamal Hayudini, chief information officer of the Southern Command.

"They are still being investigated in Jolo," Hayudini said.

A military dossier on the three men implicated them in the kidnapping of trader Ramon Inoferio on Jolo island in November 2004. Inoferio was rescued by government soldiers four months later in Maligay village in Patikul town.

The trio was also linked to many attacks on patrolling soldiers on the island.

Their surrender came barely a month before the Philippines and the United States are to hold joint anti-terror training exercises in Jolo, about 950 kilometers south of Manila.
Posted by: Dan Darling || 01/21/2006 01:46 || Comments || Link || E-Mail|| [362 views] Top|| File under:
Syria-Lebanon-Iran
Iranian public is a major factor in decisions over Iran sanctions
As Western governments debate how to punish Iran for its nuclear activities, Bush administration and European officials said Thursday that they wanted to avoid causing hardship or more anti-Western resentment in the Iranian public.

The officials said that sanctions were not in the offing anytime soon, and they had ruled out any early steps toward an oil embargo or other sorts of sweeping economic punishments that would not only be opposed in Europe but would also cause internal suffering in Iran.

Iran's leverage over the West because of its oil exports and trade agreements are a fact of life that American and European officials said made sanctions in that area impractical. But these officials also argue the importance of not alienating Iranians who might support the West, causing them to rally around their leaders.

"A heavy-handed sanctions approach is going to hurt an awful lot of Iranians that we don't want to alienate," said a State Department official who is working on the issue. "We're going to have to be more surgical."

President Bush and Chancellor Angela Merkel of Germany discussed the need for "smart sanctions" in a meeting last week, according to a German diplomatic official, with Mrs. Merkel in particular pushing for care in not angering the Iranian public.

Various Western diplomats said Thursday that one way of punishing Iranian leaders would be to impose travel bans or freeze the assets of government officials in crucial ministries or business leaders close to the theocracy. Another step might involve acting against any businesses connected to Iran's suspected nuclear weapons program. Iran has denied having any such program.

Bush administration officials cited as an example the Treasury Department's move on Wednesday to freeze assets of the director of Syrian military intelligence over that country's involvement in the assassination of Lebanese political figures.

The issue of penalties has become more pressing as a Feb. 2 emergency meeting of the International Atomic Energy Agency approaches. Western officials are planning to refer Iran for action at that meeting, and proposals will then be considered in the United Nations Security Council and referred back to the atomic agency.

Even as the notion of sweeping sanctions was being discounted, however, the administration also came under pressure on Thursday to move quickly toward such penalties. Senator Evan Bayh of Indiana, a leading Democrat, announced that he would shortly introduce a resolution calling for just such a step.

"We have wasted valuable time, diverted resources and ignored this problem at our peril," Mr. Bayh said, noting that he supports a ban on gasoline sales to Iran and other economic punishments. "No one wants to forestall the need to use military force more than I do, but if we are to do so, we must act now."

As a practical matter, a resolution like the one Mr. Bayh put forward might be popular among senators but would also be unlikely to be voted on quickly, especially if the administration wants to hold off on punishments while it is in the final throes of negotiating with Europeans on what to do about Iran.

Andy Fisher, a spokesman for Senator Richard G. Lugar, an Indiana Republican who heads the Foreign Relations Committee, also said the committee generally favored waiting for the last stages of diplomacy to be played out before sanctions on Iran are considered.

Even then, Mr. Fisher said, sanctions should be imposed in a way that did not replicate what happened in Iraq in the 1990's, when a ban on oil exports caused huge suffering among Iraqis but also led to profits among Saddam Hussein and his clique as they evaded the sanctions through the black market.

In their discussions last week, Mrs. Merkel gave Mr. Bush a personal example of how such sanctions affected her fellow East Germans during the Communist years, the German diplomatic official said Thursday. She recalled that she and other Germans sympathetic to the West had no problem with Western actions that punished Communist leaders but that "if we ran out of oranges or bananas, then we didn't like it."

Even attempts to put pressure on the Soviet Union by banning their participation in the 1980 Olympics were unpopular among sympathetic Germans, Mrs. Merkel was said to have told Mr. Bush.

The president's reaction was not known, but an administration official said a ban on World Cup participation was not being considered. Indeed, administration officials have maintained that permitting Iranian athletes or musicians to travel to the West should be encouraged, to help open Iran to outside influences, encourage defections and lead eventually to internal demands for change. "The focus on smart sanctions makes sense because they work the best," said Patrick Clawson, deputy director of the Washington Institute for Near East Policy. "Big economic sanctions would not only be difficult to get, but Iran has vast foreign reserves from its oil revenues, so they can ride out what gets thrown at them."

Mr. Clawson, who has written extensively about Iran, said Iranian leaders were acutely sensitive to being diplomatically isolated so that travel bans and asset freezes "offer some pretty good prospects." A side benefit of such smaller sanctions, he said, is that "what might be easier to achieve would also be more effective."

American and European experts on Iran say corruption is a major problem and many Iranian leaders have foreign bank accounts, though they are in Europe and not the United States. Eventually, if negotiations fail to stop Iran from enriching uranium or taking other steps opposed by the West, European countries might act against those accounts, various diplomats said.
Posted by: Dan Darling || 01/21/2006 01:52 || Comments || Link || E-Mail|| [369 views] Top|| File under:
Iran releases Iraqi sailors
Eight Iraqi sailors detained by Iran after a weekend clash in a shared waterway have been released, but the body of a ninth sailor has not yet been repatriated. General Ahmed al-Khafaji, the deputy Iraqi interior minister, said the sailors were released early on Friday through the Shalamcha border police station near the Iraqi-Kuwaiti border and Basra, 550km (340 miles) southeast of Baghdad. The body of the ninth sailor who was killed in the clash was to be released on Saturday, al-Khafaji added. Iranian officials were not immediately available for comment.

Al-Khafaji said two Iraqi boats detained by Iran during last Saturday's clash were to be handed over on Saturday, but Muhammad al-Waeli, the governor of Basra, said Iran was going to keep the vessels. Iraqi officials had said the sailors were detained on 14 January following a clash between Iraqi and Iranian coast guard ships near the Shatt al-Arab waterway, or Arvand River, in the Arab Gulf. However, the Iranian authorities have denied claims that an Iranian naval vessel fought a skirmish with an Iraqi coast guard ship, instead saying there was a clash between Iranian patrol boats and a merchant ship headed toward Iranian waters.
Posted by: Fred || 01/21/2006 00:00 || Comments || Link || E-Mail|| [349 views] Top|| File under:
Terror Networks
'Osama's People' Smuggled Into U.S.?
Court documents in a Brownsville, Texas drug-smuggling case cite a wiretapped telephone conversation by one of the smugglers who said that "Osama's people" are ready to be transported across the Mexican border into the U.S.

The Brownsville Herald reported earlier this week:

"[Paperwork in the case] contains details of a December 2004 incident in which [one smuggler] tried to secure transportation for 20 Middle Eastern 'terrorists' waiting to enter the United States from Monterrey, Chiapas and Puebla in Mexico.

"Recorded telephone conversations authorized under the U.S. Patriot Act and a court order captured the [suspect] referring to the 20 men as 'gente de Osama.'"

According to these same court documents - the phrase translates into "Osama's people."
The court documents cited by the Herald also revealed:

"During a Jan. 5, 2005, telephone conversation, [the smuggling suspect] described the men as 'Iraqis,' ages 25 to 33, who were willing to pay $8,000 for transportation past Border Patrol checkpoints in South Texas and into the U.S. interior.

"[The suspect] mentioned that eight of the men were coming to Progreso, northwest of Brownsville. He said they were 'dangerous' and 'really bad people.' They carried guns and made the smuggler that was helping them 'afraid.'"

FBI officials declined to comment further on the case. But one federal law enforcement official who spoke on condition of anonymity told the paper that the men labeled "terrorists" turned out to be illegal aliens from a "nation of concern."

The FBI declined to say whether "Osama's people" made it across the border or if authorities had apprehended them.


Posted by: Captain America || 01/21/2006 16:05 || Comments || Link || E-Mail|| [486 views] Top|| File under:
Ayman was meeting with al-Libbi in Damadola last year
Al-Qaida's second-in-command attended a meeting last year at the home that was hit by U.S. missiles last week in a strike believed to have killed at least four of the terror network's operatives, Pakistani intelligence officials said Saturday.

The latest revelation came a day after thousands of Pakistani protesters took to the streets, chanting ``Death to America'' and calling for holy war as outrage persisted over the airstrike that devastated a remote border village.

Ayman al-Zawahri, the apparent target of the U.S. attack Jan. 13, met his deputy, Abu Farraj al-Libbi, in Damadola last year, the security official said.

Al-Libbi, a Libyan, had confessed to Pakistani interrogators after his capture in May 2005 he met al-Zawahri at Damadola, near the Afghan border, earlier in the year. Al-Libbi was captured after a shootout in another remote hamlet in northwestern Pakistan.

Another high-ranking intelligence official confirmed al-Libbi's account of the meeting, which took place a few months before his arrest. Both officials spoke on condition of anonymity because they were not authorized to speak publicly.

``His statement was later verified and we were able to confirm that al-Zawahri visited Damadola,'' the first official said.

The home was among three destroyed in the pre-dawn airstrike Jan. 13, which killed 13 villagers.

U.S. and Pakistani intelligence - with the aid of local tribesmen and Afghans - began monitoring the home after al-Libbi's confession, the officials said.

Pakistani authorities suspect al-Qaida operatives had gathered last week at Damadola to plan attacks early this year in Afghanistan and Pakistan, when the meeting was torn apart by U.S. missiles, another intelligence official said.

Officials, all speaking on condition of anonymity because of the sensitivity of the issue, believe at least four foreign militants also may have died, including an al-Qaida explosives and chemical weapons expert and a son-in-law of al-Zawahri.

The Egyptian-born al-Zawahri was believed to have skipped the meeting and was not killed.

Despite the widespread protests calling for Musharraf's ouster following the Jan. 13 missile attack, Pakistani Prime Minister Shaukat Aziz said his nation stands behind the United States and its fight against terrorists.

``As regards the relations between Pakistan and the United States, or our conviction about fighting terrorism, there is no question that Pakistan is one of the countries which has done the most because we believe terrorism is no solution to any problems,'' he said.

Mutahida Majlis-e-Amal, or United Action Forum, an opposition Islamic coalition, has organized a series of anti-U.S. protests across the country, the latest on Friday.

The largest was held in Peshawar, capital of North West Frontier Province where Damadola is located.

Several thousand people marched from two mosques chanting ``Jihad (holy war) is our way'' and burning effigies of President Bush. Smaller demonstrations were staged in Lahore and the volatile border town of Wana. No violence was reported.

``We will keep fighting jihad with our pens and our voices. If there is need, we will fight with other means,'' Shahid Shamsi, a spokesman for the religious alliance, told The Associated Press when asked if it was advocating armed struggle.

None of the speakers at the Peshawar rally referred to the audiotape message released Thursday by al-Qaida leader Osama bin Laden, who said he was planning more attacks in the United States but also called for an undefined truce.

Radical Islamic groups oppose Musharraf for supporting Washington in the fight against terrorism, including the 2001 U.S.-led invasion of Afghanistan that ousted the Taliban for harboring bin Laden and his terror network.

As the domestic backlash over the missile strike continued, Pakistani authorities said they were still investigating the identities and fate of those meeting at Damadola.

Four or five al-Qaida militants are believed to have died in the missile strike, including Midhat Mursi, the Egyptian master bomb maker who is on the FBI's list of most-wanted terrorists, and al-Qaida leaders of attacks on U.S. forces in Afghanistan. The government, however, says they are still looking for the graves.

Several other militants are thought to have survived.

Aziz, the prime minister, said Friday no ``tangible evidence'' had been found so far of al-Qaida operatives.

The intelligence official identified one of the survivors as a foreigner of uncertain nationality, Abu Suleman. Pakistani officials accuse him of plotting attacks in their country and say authorities narrowly missed capturing him in two raids in Peshawar in the past two years.
Posted by: Dan Darling || 01/21/2006 01:37 || Comments || Link || E-Mail|| [396 views] Top|| File under:
Al-Qaeda meeting was being held in Damadola during airstrike
Pakistani authorities suspect that Al Qaeda operatives had gathered last week to plan attacks early this year in Afghanistan and Pakistan when the meeting was torn apart by a US missile strike, an intelligence official said on Friday. While four Al Qaeda leaders are suspected killed in the attack, several others survived and are believed to have escaped, the Pakistani official said, speaking on condition of anonymity because of the sensitive nature of the subject. Pakistani authorities have said that the January 13 attack in the village of Damadola, Bajaur Agency, had targeted Al Qaeda No 2 leader Ayman al-Zawahri, who was invited to the meeting, but failed to show. The blast killed 13 villagers, but Pakistani authorities believe at least four foreign militants died, possibly including an Al Qaeda explosives and chemical weapons expert and a relative, possibly the son-in-law of al-Zawahri. On Friday, the senior intelligence official said the Al Qaeda suspects had gathered to discuss "new attacks" in the coming months. The targets were believed to be in Afghanistan and Pakistan, he said. Several Al Qaeda militants are believed to have escaped either before or after the attack, including Abu Suleman, the official said. He declined to say how many survived or who else might have fled, only confirming earlier reports that al-Zawahri was not there. Little is known about Suleman, but Pakistani officials accuse him of plotting attacks in their country and say authorities narrowly missed capturing him in two raids in Peshawar, where a pro-Taliban provincial government is in power. Another official in Peshawar said two pro-Taliban local clerics, Faqir Muhammad and Liaqat Ali, had left their homes in Damadola with some other people hours before the attacks. The two clerics returned to the site after the attack, and apparently removed four or five bodies, said the official, adding that the bodies were later buried in an inaccessible area. Officials were still looking for the graves, he added.
Posted by: Dan Darling || 01/21/2006 01:22 || Comments || Link || E-Mail|| [400 views] Top|| File under:
Al-Zawahiri refers to Iraq in audio message
Just a day after Osama bin Laden resurfaced in a lengthy audiotape, a new recording by his deputy, Ayman al-Zawahiri, appeared today, praising the "martyrs of holy war" in Afghanistan, the Palestinian territories and elsewhere.

The Central Intelligence Agency confirmed today that the voice on the 18-minute audiotape, posted on an Internet forum that has carried Al Qaeda communiqués before, was Mr. Zawahiri's.

He read a poem honoring the "martyrs of jihad," or holy war, and dedicated it to "Muslim brothers everywhere, to the mujahedeen brothers in Islam's fortified borderlines against the Zionist-Crusader campaign in Palestine and Iraq, Afghanistan and Chechnya and to the lions chasing the crusaders' gangs and hired hands in Afghanistan's mountains and valleys and its wounded capital, Kabul."

"I am honored to present this mujahedeen poem, written by Maulai Muhibbulla al-Qandahari, who carried the pen and the sword and was known in the circles of scholars and the training camps and the battlefields of jihad," he said.
Posted by: Dan Darling || 01/21/2006 01:21 || Comments || Link || E-Mail|| [364 views] Top|| File under:
Al-Zawahiri praises Afghan fighters
Al-Qaida's second-in-command, Dr Ayman al-Zawahiri, has praised Muslim fighters in Afghanistan, according to an internet audiotape posted on Friday, a day after Osama bin Laden warned of attacks in America.


Gotta do better than a plain vanilla audio tape that could have been recorded any time to convince me he's not 868 meat chunks embedded in a wall.

In Washington, a CIA spokeswoman said it was al-Zawahiri's voice on the tape. A US counterterrorism official initially said the tape was several years old but then retracted the statement, saying that the date of the recording was uncertain. The website which posted the recording said it was recently recorded without giving a specific date.


Depending on your time frame, the Titanic sank recently.

"I am honored to recite this jihadist poem," al-Zawahiri said, praising mujahidin fighters. "We shall remain true to our oath (with the Afghan mujahidin)." The message emerged one day after Bin Laden, al-Qaida's leader, said the group was preparing attacks in the United States but was open to a conditional truce with the Americans, according to an audiotape attributed to him.


They get kerblammed and then rush to assure the fearsome jihadis that both Binny and Ayman are still in one peace. All is not well in Jihadistan.

I suggest we nail Pencilneck so that the Syrian government can release a poorly-dubbed audio tape claiming he's still alive.

In his 17-minute tape, al-Zawahiri praised an Islamist Afghan poet, Mohebullah Kandahari: "The owner of the sword and pen, who carried both a machine gun and the Quran, known in scholarly circles ... and who could be seen in jihadi arenas from the time of the Russian communist attack on Afghanistan until the crusader raid [led by the United States in 2001]."
Posted by: Fred || 01/21/2006 00:00 || Comments || Link || E-Mail|| [385 views] Top|| File under:
Who's in the News
73
[untagged]
Bookmark
E-Mail Me
The Classics
The O Club
Rantburg Store
The Bloids
The Never-ending Story
Thugburg
Gulf War I
The Way We Were
Bio
Merry-Go-Blog
Hair Through the Ages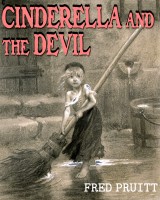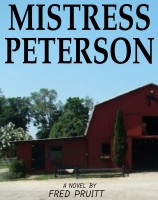 On Sale now!


A multi-volume chronology and reference guide set detailing three years of the Mexican Drug War between 2010 and 2012.

Rantburg.com and borderlandbeat.com correspondent and author Chris Covert presents his first non-fiction work detailing the drug and gang related violence in Mexico.

Chris gives us Mexican press dispatches of drug and gang war violence over three years, presented in a multi volume set intended to chronicle the death, violence and mayhem which has dominated Mexico for six years.
Click here for more information


Meet the Mods
In no particular order...


Steve White
Seafarious
Pappy
lotp
Scooter McGruder
john frum
tu3031
badanov
sherry
ryuge
GolfBravoUSMC
Bright Pebbles
trailing wife
Gloria
Fred
Besoeker
Glenmore
Frank G
3dc
Skidmark
Alaska Paul



Better than the average link...



Rantburg was assembled from recycled algorithms in the United States of America. No trees were destroyed in the production of this weblog. We did hurt some, though. Sorry.
3.236.59.63