Afghanistan
Suicide Bombers Die in Botched Attack in Afghanistan
[An Nahar] A

jacket wallah

and his accomplice were killed Saturday when their device went off in a botched attack on a district government headquarters in western Afghanistan, officials said.

The two attackers were riding a
cycle of violence when they were blown up, but there were no other fatalities in the attack on Guzara district headquarters in Herat


...a venerable old Persian-speaking city in western Afghanistan, populated mostly by Tadjiks, which is why it's not as blood-soaked as areas controlled by Pashtuns...


province, the district governor Nesar Ahmad Popal told AFP.

"It killed no one but the attacker and the helper," he said.

Provincial police

front man

Abdul Raouf Ahmadi confirmed the details.

No group has yet claimed the responsibility for the incident but

suicide kaboom

s are among the tactics used by Taliban

bully boy

s, who are leading an eleven years insurgency against the U.S.-backed government of President Hamid Maybe I'll join the Taliban Karzai
... A former Baltimore restaurateur, now 12th and current President of Afghanistan, displacing the legitimate president Rabbani in December 2004. He was installed as the dominant political figure after the removal of the Taliban regime in late 2001 in a vain attempt to put a Pashtun face on the successor state to the Taliban. After the 2004 presidential election, he was declared president regardless of what the actual vote count was. He won a second, even more dubious, five-year-term after the 2009 presidential election. His grip on reality has been slipping steadily since around 2007, probably from heavy drug use...
The bombing came days after the Talibs stormed the Afghan spy HQ in Kabul, leaving one dead and 17 others -- mostly civilians --

maimed

.
Posted by: Fred || 01/20/2013 00:00 || Comments || Link || E-Mail|| [10796 views] Top|| File under: Taliban
Africa North
Algeria crisis: Hostage-takers 'taken alive' at gas plant
Five suspected members of the Islamist group which held foreign and local workers hostage at an Algerian gas plant have been arrested, reports say.

The reports came a day after the Algerian authorities said all 32 hostage-takers had been killed at the In Amenas gas installation.

At least 23 staff at the facility died during the four-day siege, with some Western workers still unaccounted for.

The siege was ended in a raid by troops on Saturday.
Algerian special forces clearing the In Amenas natural gas plant after a deadly hostage siege captured a sixth militant alive on Sunday, a security source said.
Posted by: tipper || 01/20/2013 12:35 || Comments || Link || E-Mail|| [10812 views] Top|| File under:
Morocco: Al-Qaeda-Affiliated Terrorist Cell Neutralized
[Ynet] Moroccan authorities announced they have neutralized an al-Qaeda-affiliated terrorist cell which enlisted youths to attacks nicknamed "jihad missions." According to the report, cell members operated in several cities in northern and central Morocco.
Posted by: trailing wife || 01/20/2013 00:00 || Comments || Link || E-Mail|| [10796 views] Top|| File under: al-Qaeda
Islamist Chief Killed in Revenge Attack in Mali's North
[An Nahar] Residents of the Islamist-held northern Mali town of Gao on Saturday killed a local jihadist leader to avenge the murder of a journalist, an official said.

Sema Maiga, a deputy of the town's mayor, said the Islamists beat local journalist Kader Toure to death after accusing him of "working for the enemy", adding that residents then "killed an Islamist chief called Alioune Toure".

Gao has for nearly nine months been under the control of Islamist

faceless myrmidons

from the Movement for Oneness and Jihad (MUJAO) who imposed a harsh form of Islamic law that included the amputation of the hands of thieves.

They had cut telecommunication links to the town to stop residents from passing information to advancing French and Malian troops.

Posted by: Fred || 01/20/2013 00:00 || Comments || Link || E-Mail|| [10797 views] Top|| File under: al-Qaeda in North Africa
Algeria Crisis Ends in Bloodbath and France Confirms Troops Will Stay in Mali to 'Defeat Terrorism'
[An Nahar] A dramatic four-day hostage crisis at an Algerian gas plant ended in a bloodbath Saturday when Islamists executed all seven of their remaining foreign captives as troops stormed the desert complex.

Twenty-one hostages, including an unknown number of foreigners, died during the siege that began when the al-Qaeda-linked

gunnies

attacked the facility deep in the Sahara at dawn on Wednesday, the interior ministry said.

Thirty-two kidnappers were also killed, and special forces were able to free "685 Algerian workers and 107 foreigners," the ministry said.

The kidnappers led by Algerian Mokhtar Belmokhtar, a former al-Qaeda commander in North Africa, killed two people on a bus, a Briton and an Algerian, before taking hundreds of workers hostage when they overran the In Amenas complex.

Belmokhtar's "Signatories in Blood" group had been demanding an end to French military intervention against jihadists in neighboring Mali.

In Saturday's assault, "the Algerian army took out 11 terrorists, and the terrorist group killed seven foreign hostages," state television


... and if you can't believe state television who can you believe?


said, without giving a breakdown of their nationalities.

A security official who spoke to AFP as army helicopters overflew the plant gave the same

corpse count

s, adding it was believed the foreigners were executed "in retaliation".

As experts began to clear the complex of bombs planted by the Islamists, residents of In Amenas breathed a collective sigh of relief.

"We went from a peaceful situation to a terror situation," said one resident who gave his name as Fouad.

"The plant could have went kaboom! and taken out the town," said another.

Brahim Zaghdaoui said he was not surprised by the Algerian army's ruthless final assault.

"It was predictable that it would end like that," he said.

Most of the hostages had been freed on Thursday when Algerian forces launched a rescue operation, which was widely condemned as hasty.

But French President Francois Hollande


...the Socialist president of La Belle France, and a fine job he's doing of it...


and U.S. Defense Secretary Leon Panetta


...current SecDef, previously Director of the Central Intelligence Agency. Panetta served as President Bill Clinton's White House Chief of Staff from 1994 to 1997 and was a member of the United States House of Representatives from 1977 to 1993....


refused to lay the blame on Algeria.

The Algiers government's response was "the most appropriate" given it was dealing with "coldly determined

bully boyz

ready to kill their hostages," said Hollande.

Panetta added: "They are in the region, they understand the threat from terrorism... I think it's important that we continue to work with (Algiers) to develop a regional approach."

British Defense Secretary Philip Hammond said the crisis had been "brought to an end by a further assault by Algerian forces, which has resulted in further loss of life".

"We're pressing the Algerians for details on the exact situation," he said.

The deaths were "appalling and unacceptable and we must be clear that it is the

bully boyz

who bear sole responsibility for it," he told a news conference with Panetta.

The hostage-taking was the largest since the 2008 Mumbai attack, and the biggest by jihadists since hundreds were killed in a Moscow theater in 2002 and at a school in the Russian town of Beslan in 2004, according to monitoring group IntelCenter.

Foreign Secretary William Hague said five British nationals and a British resident are dead or unaccounted for.

Prime Minister Shinzo Abe of Japan said he had received "severe information" about 10 of his country's nationals who were still missing.

On Friday the

gunnies

, cited by Mauritania's ANI news agency, said they were still holding "seven foreign hostages" -- three Belgians, two Americans, one Japanese and a Briton.

However,


the hip bone's connected to the leg bone...


Brussels said it had no indication any of its nationals were being held.

Algeria was strongly criticized for launching the initial assault, which the kidnappers said had left dead 34 of the hostages and 15 of their own fighters.

Belmokhtar also wanted to exchange American hostages for the blind Egyptian sheikh Omar Abdul Rahman and Pak
Aafia Siddiqui


...American-educated Pak cognitive neuroscientist who was convicted of assault with intent to murder her U.S. interrogators in Afghanistan. In September 2010, she was sentenced to 86 years in jug after a three-ring trial. Siddiqui, using the alias Fahrem or Feriel Shahin, was one of six alleged al-Qaeda members who bought $19 million worth of blood diamonds in Liberia immediately prior to 9-11-01. Since her incarceration Paks have taken her to their heart and periodically erupt into demonstrations, while the government tries to find somebody to swap for her...


, placed in durance vile
Yez got nuttin' on me, coppers! Nuttin'!
in the United States on charges of terrorist links.

At least one American had already been confirmed dead before Saturday's assault.

But the State Department said "the United States does not negotiate with terrorists".



La Belle France

, which said on Saturday that 2,000 of the 2,500 troops it had pledged were now on the ground in Mali, said that no more of its citizens were being held.

President Hollande said French troops would stay in Mali as long as is needed "to defeat terrorism" in the West African country and its neighbors.

Algerian news agency APS quoted a government official as saying the kidnappers, who claimed to have come from Niger, were armed with machineguns, assault rifles, rocket launchers and missiles.

This was confirmed by an Algerian driver, Iba El Haza, who said the hostage-takers spoke in different Arabic dialects and perhaps also in English.

"From their accents I understood one was Egyptian, one Tunisian, another Algerian and one was speaking English or (another) foreign language," Haza told AFP after escaping on Thursday.

"The

bully boyz

said: 'You have nothing to do with this, you are Algerians and

Mohammedan

s. We won't keep you, we only want the foreigners.'"
Posted by: Fred || 01/20/2013 00:00 || Comments || Link || E-Mail|| [10801 views] Top|| File under: al-Qaeda in North Africa
Algeria hostage crisis: Bloody climax to the battle for the desert gas plant
Islamist extremists "executed" seven hostages on Saturday before a final, bloody assault by the Algerian army ended a four-day siege in the desert.

Algeria's special forces stormed the gas complex, jointly run by BP and staffed by many British workers, after reports that the extremists had begun shooting foreigners they had kidnapped.

William Hague, the Foreign Secretary, said five Britons and one UK resident, called Carlos Estrada, remained "unaccounted for" and the country had to "prepare for bad news". One Briton had already been confirmed dead on Wednesday.

In a series of further developments, it also emerged yesterday that:


a British worker was forced at gunpoint to persuade other Britons out from their hiding place, and was then executed himself;

15 charred bodies were discovered by Algerian troops who stormed the complex;


terrorists tried to blow up the plant in a suicide attack before being killed by Algerian special forces;


booby trap mines were planted by the militants to try to prevent their capture;


American drones were drafted in as an international manhunt was stepped up for the fanatic behind the siege.

The final assault on the gas processing complex began in the middle of yesterday morning, ending a hiatus of almost 48 hours after the first attempt by Algerian forces to overpower the terrorists.

Security sources said the al-Qaeda militants' last stand had been in a factory or workshop area of the Tigantourine gas plant, which they had held since Wednesday.

The group of about 40 men from the Masked Brigade, also known as Witnesses in Blood, had captured foreign workers in a residential area of the sprawling complex before being cornered in the main plant, about two miles away.


I'm really starting to appreciate classical history, especially the way Rome dealt with this sort of crap.

But even they had to teach the lesson again and again...
Posted by: lotp || 01/20/2013 00:00 || Comments || Link || E-Mail|| [10800 views] Top|| File under:
Africa Subsaharan
Two Soldiers Killed, Five Wounded in Nigerian Blast
[An Nahar] Two soldiers were killed and five others injured Saturday in an

kaboom

in Okene city in Nigeria's central Kogi state, an army

front man

said, adding that they were part of the contingent set to be deployed to Mali.

"We lost two soldiers while five others were

maimed

when the IED (improvised

bomb

) planted on their route went off and hit their convoy," Major General Bola Koleoso told Agence

La Belle France

Presse.

Koleoso said that the soldiers were among the troops being prepared for deployment in Mali as part of an African force to help the country retake its Islamist-controlled north.

"They are soldiers scheduled to go to Mali. We are preparing them ahead of their deployment to Mali," he said without giving further details.

He did not say if the attack, which he said was the handiwork of suspected Boko Haram
... not to be confused with Procol Harum, Harum Scarum, possibly to be confused with Helter Skelter. The Nigerian version of al-Qaeda and the Taliban rolled together and flavored with a smigeon of distinctly Subsaharan ignorance and brutality...
Islamists, targeted specifically the troops being prepared for the Mali mission.

A contingent of 80 Nigerian troops departed for Mali on Thursday as part of the U.N.-mandated African force

Posted by: Fred || 01/20/2013 00:00 || Comments || Link || E-Mail|| [10796 views] Top|| File under: Boko Haram
Nigeria captures top Boko Haram figure
[CANANUSA.ORG] Nigeria's military says it's questioning a leader of Boko Haram
... not to be confused with Procol Harum, Harum Scarum, possibly to be confused with Helter Skelter. The Nigerian version of al-Qaeda and the Taliban rolled together and flavored with a smigeon of distinctly Subsaharan ignorance and brutality...
, the Islamic

myrmidon

group blamed for the killings of hundreds of civilians, after capturing him in the country's northeast early Sunday.

Nigerian troops captured Mohammed Zangina shortly after midnight in the city of Maiduguri, said Lt. Col. Sagir Musa, a military

front man

. Zangina is a member of the Shura Committee, the movement's governing body, and has coordinated "most of the most of the

suicide kaboom

s and bombings" in several cities, including the capital Abuja, Musa said.

Nigeria launched a military crackdown on Boko Haram on New Year's Day. Human Rights Watch


... dedicated to bitching about human rights violations around the world...


says the group -- whose name means "Western education is sacrilege" -- has killed more than 2,800 people in an escalating campaign to impose strict Islamic law on largely

Moslem

northern Nigeria.

In the past, the group attacked other

Moslem

s it felt were on an immoral path. But it has increasingly targeted Christians with numerous attacks on churches, as well as striking

cop shoppe

s.

This article starring:
Mohammed Zangina
Boko Haram
Posted by: Fred || 01/20/2013 00:00 || Comments || Link || E-Mail|| [10797 views] Top|| File under: Boko Haram
JTF Kill 3 Suspected Boko Haram Members, Arrest 1 In Kano
[LEADERSHIP.NG] The Joint Task Force (JTF) in Kano has killed three suspected members of the Boko Haram
... not to be confused with Procol Harum, Harum Scarum, possibly to be confused with Helter Skelter. The Nigerian version of al-Qaeda and the Taliban rolled together and flavored with a smigeon of distinctly Subsaharan ignorance and brutality...
in a

shootout

at Dorawa Quarters in Kumbotso Local Government Area of the State.

An eye witness, Muhammad Saminu, said he saw the JTF men mounting road and searching every car passing including passengers and their personal belongings apparently in search of the

gunnies

.

Another source said he saw some people who drove in a red Gulf car attacked men of the JTF and

bravely ran away

.

A policeman who pleaded anonymity said the JTF trailed the runaway

gunnies

and killed three of them and jugged
Keep yer hands where we can see 'em, if yez please!
one.

The JTF could not be reached for confirmation, but the Police Public Relation Officer, ASP Magajin Musa Majia said the operation was carried out by the JTF.

Posted by: Fred || 01/20/2013 00:00 || Comments || Link || E-Mail|| [10796 views] Top|| File under: Boko Haram
NIGERIA: Jaji Bomb Masterminds Arrested
[CODEWIT] 18 year old Ibrahim Mohammed Alilullah of Ilobu village in Ilobu LGA of Osun state and 50 year old yam hawker from Jalingo in Taraba state, Mohammed Ibrahim Idris, were on Friday paraded by the Department of State Security Service, SSS, as being part of the

criminal mastermind

s of the

kaboom

at St. Andrews Protestants Military Church in Jaji, Kaduna state, Northern Nigeria, on the 27th of November, 2011.

The suspects who were tossed in the slammer
Please don't kill me!
in Rafin Gusa, a suburb in Kaduna metropolis confessed to being members of the Boko Haram
... not to be confused with Procol Harum, Harum Scarum, possibly to be confused with Helter Skelter. The Nigerian version of al-Qaeda and the Taliban rolled together and flavored with a smigeon of distinctly Subsaharan ignorance and brutality...
sect. The teenager stated that he was indoctrinated into the dreaded sect by Late Bashir Madalla who trained him in the use of fire arms as well as production and priming of improvised

bomb

s, IEDs.

The youngster told journalists at the SSS Headquarters in Abuja that he was introduced to the late sect leader by his Alfa, a muslim

holy man

who taught him and other children Islamic studies in Kaduna state.

According to him, the Alfa, whose name he gave as Raji gave his phone number to the late Boko Haram sect leader while he was visiting his parents at his home town of Ilobu, Osun state. The leader, he further stated, requested that he return to Kaduna that he had something for him to do. He complied and was picked up by the

holy man

and the late sect leader to the late sect leader's house in the state.

Alilullah also said that he only functioned as a courier to the sect before the Jaji

kaboom

. He said he used to pick up fertilizers and other equipment needed by the sect leader in bomb manufacturing. He also takes monies to some of the sect's suppliers for goods delivered to the group.

In the course of responding to questions from the newsmen, Alilullah admitted being part of the group that attacked St. Rita's Catholic Church, Badarawa, also in Kaduna state and St. Andrews Church in AFCSC, Jaji, Kaduna state.

On the Jaji attack, Alilullah, a junior secondary school drop out who spoke in fluent Yoruba language said that the late Bashir Madalla sent Late Mallam Lawal, one of the bombers who rammed one of the cars used in the operation into the church, to Damaturu, Yobe state to retrieve some military uniforms and weapons from a Boko Haram sect cell in Yobe.

He stated that Late Mallam Lawal personally wore the military uniform with the rank of Captain which afforded free access into the military formation in Jaji. Lawal it was who assumed leadership of the sect's unit following the death of Bashir Madalla.

On his part, the 50 year old father of four daughters, Idris, told newsmen that he was recruited by Mallam Lawal who used to be a yam hawker like himself, in Jalingo sometime in August, 2012. Lawal later relocated him to Kaduna state and secured a two bedroom apartment for them at Rafin Guza which served as the sect's safe house and operational base.

He said that one of the vehicles used in the Jaji attack, a Toyota Matrix, was primed by the youngster, Alilullah and the late Mallam Lawal in the apartment. He also said he was responsible for conducting surveillance on selected targets using the cover of a yam hawker.

The Deputy Director of the SSS, Marilyn Ogar, while appreciating the inestimable cooperation of Nigerians in the war against the perpetrators of terror, reassured the public of the collective resolve of security agencies to bring to an end the activities of unpatriotic elements and restore peace, security and harmony to the nation.

She also stated that some of the suspects apprehended alongside the duo are still being investigated, said paraded suspects would be handed over to the military whose facilities were attacked, for further investigations.
Posted by: Fred || 01/20/2013 00:00 || Comments || Link || E-Mail|| [10801 views] Top|| File under: Boko Haram
Arabia
Work Accident, Drone kill 13 al Qaeda in Yemen
More than 10 suspected al Qaeda operatives were killed by an explosion in a house in south Yemen where they were making bombs and at least three others died in a drone strike, tribal and official sources said on Sunday.

A bomb ripped through a house in the province of al-Bayda on Saturday night, the state news agency Saba and a local official said. Three other suspected militants were killed in a drone strike in the central province of Maarib, also on Saturday, tribal sources and the Ministry of Defence said.
The house destroyed in al Bayda had been used for making bombs, an official from the area told Reuters on Sunday.

"We heard a massive explosion that terrified people and when we went to the house it was destroyed and everyone there was dead," the official said.


I love a happy ending.


In Maarib, a pilotless plane carried out two strikes against a car, a witness said.

"One of the strikes missed the target and the other hit the car and left the bodies of the three people in it completely charred," the witness told Reuters by telephone from the area.

He said unidentified people evacuated the bodies while tribesmen blocked the main road linking the capital of Maarib province with Sanaa on Saturday after the strikes.


Posted by: Glenmore || 01/20/2013 11:49 || Comments || Link || E-Mail|| [10795 views] Top|| File under:
Yemeni Court Jails 3 Somali Pirates
[An Nahar] A court in southeast Yemen on Saturday jugged
Drop the rod and step away witcher hands up!
three
Somali pirates for 10 years each after convicting them of hijacking boats in the Gulf of Aden, Saba state news agency said.
... and if you can't believe the state news agency who can you believe?
The defendants went on trial in 2011 after being charged with hijacking a Yemeni fishing boat and a foreign yacht with the aim of using the Yemeni vessel to carry out piracy attacks, Saba said.

The judge also ordered the defendants to pay the owner of the boat 750,000 rials ($3,492) in compensation for the amount he fished on the day of the attack and for the 15 days they held him captive, Saba said.

Posted by: Fred || 01/20/2013 00:00 || Comments || Link || E-Mail|| [10795 views] Top|| File under: Pirates
Yemen Puts 21 'Qaida' Members on Trial
[An Nahar] A Yemeni tribunal specializing in terrorism began Saturday the trial of 21 suspected members of al-Qaeda, including three Jordanians and an Egyptian, accused of attacks against security forces.

The defendants, who appeared in four separate groups, one comprised of the Jordanians and Egyptian, have been charged with "belonging to a criminal gang linked to al-Qaeda to carry out attacks against the state police and the army," the indictment read at the hearing said.

The accused pleaded not guilty


"Wudn't me."


and claimed their confessions were obtained "under duress and torture," an AFP correspondent reported.

The next hearing was set for January 26.

On Monday, nine Yemenis accused of complicity in a

suicide kaboom

that killed 86 soldiers in May 2012 and which was claimed by al-Qaeda had appeared in a similar court.

Posted by: Fred || 01/20/2013 00:00 || Comments || Link || E-Mail|| [10799 views] Top|| File under: al-Qaeda in Arabia
Yemen gunmen blow up oil pipeline
Gunmen in southeast Yemen have blown up an oil pipeline that transports some 8,000 barrels per day to export terminals on the Gulf of Aden, suspending operations, a local official said on Saturday.

The unidentified assailants "planted an explosive device under the pipeline" overnight in the village of Rudum in Shabwa province, some 25 kilometres (16 miles) from the Nushaymah export terminal, the official said. The blast brought oil pumping to a halt, he added.

The pipeline is operated by the Korea National Oil Co (KNOC), and transfers crude from oilfields in the Iyadh region, also in Shabwa. It has been repeatedly attacked, as have other oil and gas installations in the impoverished Arabian Peninsula nation which relies on its modest energy exports as a main source of revenue.

Yemen lost more than $4 billion in revenues between February 2011 and July 2012 because of such attacks, Petroleum and Minerals Minister Hisham Abdullah said at the time.
Posted by: Steve White || 01/20/2013 00:00 || Comments || Link || E-Mail|| [10797 views] Top|| File under:
Caribbean-Latin America
Mexican Army smokes 6 bad guys

For a map, click here.

By Chris Covert
Rantburg.com

A total of six armed suspects were killed in a firefight with a Mexican Army unit in Veracruz state Friday night, according to Mexican news reports.

A report which appeared on the website of Milenio news daily said that the gunfight was initiated when armed suspects travelling aboard a GMC Sierra pickup truck were signalled by an army road patrol to stop. Instead the suspects opened fire on the military unit. Army return fire killed six suspects.

The firefight took place on a road between the villages of Tamarindo and Cardel in Puente Nacional municipality. The location is said to be close to Xalapa, the state capital of Veracruz.

Weapons and munitions seized in the aftermath include four rifles, six hand grenades and weapons magazines.

The army unit, part of the VI Military Region was operating as part of the Seguro Veracruz, a security program which was originally initiated during the administration of former president Felipe Calderon. It is one of four similar programs still in operation as a legacy of the previous administration. Only one security program, Seguro Laguna has been cancelled, although a similar program is in informal operation in that area.

The Milenio report included information from the VI Military Zone as to its activities since the start of the year. Army units in support of Seguro Veracruz program has detained 11 unidentified individuals and seized 15 rifles, 11 handguns, 48 weapons magazines and 1,142 rounds of ammunition.

According to a statement included in the report by General de Division Diplomado de Estado Mayor Rene Carlos Aguilar Paez, a total of 10 armed suspects have been killed in gunfights with the military since January 1st.

Seguro Veracruz also includes units of Mexican naval infantry.

Chris Covert writes Mexican Drug War and national political news for Rantburg.com.
Posted by: badanov || 01/20/2013 00:00 || Comments || Link || E-Mail|| [10795 views] Top|| File under:
7 die in Sinaloa state including 5 bad guys

For a map click here

By Chris Covert
Rantburg.com

A total of five armed suspects died in an armed confrontation with municipal police in Los Mochis municipality in Sinaloa state late Friday night, according to Mexican news reports.

A news report posted on the website of El Debate news daily early Saturday morning said that the gunfight began at about 2345 hrs on Friday and lasted until 0110 hrs Saturday morning.

The confrontation began in Valle Bonisto subdivision where local police were dispatched on reports of armed suspects in the area. When the police unit arrived they came under small arms fire from armed suspects who were hiding inside a residence. That sparked a nearly 90 minute long standoff which ended with five armed suspects dead and two police agents wounded.

The El Debate report said that police demanded surrender and were rebuffed. Police then used tear gas on the residence, and assaulted the position with gunfire.

The El Debate report also said that a top local drug dealer identified as Abraham Valencia Isabel Valdez AKA Patatos was among the dead. Another armed suspect killed in the gunfight was identified only as El Charro.

Among the armaments seized in the aftermath were three AK-47 rifles, three 9mm pistols and one AR-15 rifle.

Apparently an unidentified female was detained at the scene as well.

The article said that elements of the Mexican 89th Infantry battalion appeared at the location to provide additional security.

Earlier Friday another confrontation took place at around 2200 hrs according to a separate El Debate news report. Four armed suspects attacked two individuals in the Montecarlo subdivision, wounding one with a gunshot and the other with a stab wound in the chest.

The four suspects fled the area. A subsequent police search failed to turn up any suspects.

A news report posted on the website of Milenio news daily reported two other victims of drug or gang crime in Sinaloa state Friday.

In an industrial zone of Los Mochis a man identified as Alonso Acamoto Heredia, 23, was found shot once in the head.


Elsewhere in Sinaloa state, a man identified as José Genaro Lopez Flores, 41, was found shot to death in sindicatura San Blas in Las Flores subdivision of El Fuerte municipality.
Chris Covert writes Mexican Drug War and national political news for Rantburg.com
Posted by: badanov || 01/20/2013 00:00 || Comments || Link || E-Mail|| [10797 views] Top|| File under:
India-Pakistan
Two brothers among eight shot dead in Karachi
[Dawn] Eight persons, including two brothers said to be sympathisers of the banned Sipah-e-Sahaba Pakistain
...a Sunni Deobandi organization, a formerly registered Pak political party, established in the early 1980s in Jhang by Maulana Haq Nawaz Jhangvi. Its stated goal is to oppose Shia influence in Pakistain. They're not too big on Brelvis, either. Or Christians. Or anybody else who's not them. The organization was banned in 2002 as a terrorist organization, but somehow it keeps ticking along, piling up the corpse counts...
, were

rubbed out

in different parts of the city in a matter of an hour on Friday evening, police said.

They said that assailants riding a

cycle of violence

intercepted the two brothers -- Mohammad Akhlaq, 30, and Mohammad Irshad, 35 -- who were also on a

cycle of violence

, near Lasbela bridge in the Gulbahar area, fired at them and rode away.

The victims suffered multiple bullet wounds and were rushed to the Abbasi Shaheed Hospital where they were pronounced dead on arrival, the police said.

"According to initial information available to us, the two brothers belonged to the Deoband school of thought and were said to be sympathisers of the Sipah-e-Sahaba Pakistain," DIG-West Javed Odho said.

The victims were shopkeepers and the police were not immediately sure about the motive for the killings.

In another incident of drive-by shooting, two men belonging to the Aalmi Majlis Tahaffuz Khatm-e-Nubuwwat were

rubbed out

on New M. A. Jinnah Road in front of the Islamia College.

The police said that the two men were going somewhere on a motorbike when assailants, also riding a motorbike, targeted them and fled.

Jamshed Quarters SP Usman Bajwa told Dawn that the victims were identified as Maulana Mohammad Ajmal, 44, and Kamal Shah, 25.

The police shifted the bodies to the Civil Hospital Bloody Karachi


...formerly the capital of Pakistain, now merely its most important port and financial center. It is among the largest cities in the world, with a population of 18 million, most of whom hate each other and many of whom are armed and dangerous...


for medico-legal formalities.

Body found

The body of an unidentified young man was found in the old city area on Friday night.

The police said that the trussed-up body was found in a narrow lane near Sobhraj Hospital. The victim had sustained a bullet wound in the head.

Preedy DSP Zamir Abbasi said that the victim appeared to be in his mid-twenties.

The body was moved to the Civil Hospital

Bloody Karachi

for a post-mortem examination.

Couple found

rubbed out



A young girl and a man were found

rubbed out

in mysterious circumstances in a house in the Defence area on Friday evening, police said.

They said that Waqasur Rehman had gone to the house of his relative Madiha in Defence Phase II Extension, where the shooting took place.

The police said that the bodies were found in a position that suggested that the man

rubbed out

the girl and then

did away with himself

by firing a bullet to his head. But there was a strong possibility that someone else killed the couple and then tried to
make it look like a suicide, they added.

A brother of

the dear departed

girl, who was present in the house, was taken into custody for questioning, they said, adding that a pistol was also found from the

scene of the crime

.

The police were investigating the incident. The girl and the man appeared to be in their early-twenties.

Clash leaves one dead

A young man was

rubbed out

in what was described as a clash between two groups in Mawachh Goth on Friday night.

"A man by the name of Barkat has been killed in a fight between two groups of residents in Mawachh Goth," said the Keamari SP.

"We are investigating the incident, but initial information suggested that it was a dispute between two Baloch groups in the area."

Posted by: Fred || 01/20/2013 00:00 || Comments || Link || E-Mail|| [10796 views] Top|| File under: Sipah-e-Sahaba Pakistan
Peshawar roads blocked to bar processions
[Dawn] Traffic on several busy roads of the

lovely provincial capital

, including Torkham Highway, remained suspended throughout Friday as police placed containers on them to block processions against 18 Bara killings ahead of the Governor's House.

Long queues of vehicles, including containers, were witnessed on these roads, including Torkham Highway, which connects Beautiful Downtown Peshawar


...capital of Khyber Pakhtunkhwa (formerly known as the North-West Frontier Province), administrative and economic hub for the Federally Administered Tribal Areas of Pakistan. Peshawar is situated near the eastern end of the Khyber Pass, convenient to the Pak-Afghan border. Peshawar has evolved into one of Pakistan's most ethnically and linguistically diverse cities, which means lots of gunfire.


to Afghanistan via Khyber Agency
.

Several other arteries were clogged with traffic as the alternate routes could not cope with the large number of vehicles, As a result, the situation turned chaotic.

The road blockade disrupted the daily routine of the people, especially

women and kiddies

, who had to cover long distances to reach their destinations.

Students, especially girls, were the major sufferers as due to closure of roads there was no public transport on the roads.

"I have walked for almost four kilometres to reach my office as public transport vehicles were there on my route," said Hazrat Khan, working in a private office in Peshawar cantonment area.

The decision to block these roads was taken in the wake of announcements made by different organizations, including Jamaat Ulema-e-Islam


...Assembly of Islamic Clergy, or JUI, is a Pak Deobandi (Hanafi) political party. There are two main branches, one led by Maulana Fazlur Rahman, and one led by Maulana Samiul Haq. Fazl is active in Pak politix and Sami spends more time running his madrassah. Both branches sponsor branches of the Taliban, though with plausible deniability...


-Fazl and Jamaat-e-Islami
...The Islamic Society, founded in 1941 in Lahore by Maulana Sayyid Abul Ala Maududi, aka The Great Apostosizer. The Jamaat opposed the independence of Bangladesh but has operated an independent branch there since 1975. It maintains close ties with international Mohammedan groups such as the Moslem Brotherhood. the Taliban, and al-Qaeda. The Jamaat's objectives are the establishment of a pure Islamic state, governed by Sharia law. It is distinguished by its xenophobia, and its opposition to Westernization, capitalism, socialism, secularism, and liberalist social mores...
to hold demonstrations.

As containers were placed on the main Torkham Highway near Karkhano Market adjoining to Jamrud tehsil of Khyber Agency, no vehicle could cross over to the tribal area and subsequently to Afghanistan.

A police official said there were reports that protesters would enter from tribal areas to Peshawar and therefore, police had to block the roads, Peshawar roads blocked to bar processions
including Torkham Highway.

He added that police were tasked with stopping tribal area processions from reaching the Governor's House.

The containers were also placed at Rehman Baba Chowk, Soekarno Square and FC Chowk, all leading to the Governor's House on Sher Shah Suri Road.

Two days ago, the enraged

rustics

had brought bodies of 15 of the 18 slain persons from Bara to Peshawar before staging a sit-in for several hours near the Governor's House.

Police had dispersed them after Wednesday midnight by using teargas, batons and water canon.

Local residents have been facing problems for three days due to closure of Sher Shah Suri Road, one of the city's busiest roads.

In absence of proper mechanism for public information, motorists were mostly unaware of the closure of roads and thus, leading to traffic jams.

Posted by: Fred || 01/20/2013 00:00 || Comments || Link || E-Mail|| [10797 views] Top|| File under: Govt of Pakistan
Blast damages school in Badaber
[Dawn] Unknown attackers blew up a girls' primary school


In Pakistan, girls' schools are for blowing up.

in Badaber, a suburban area of Beautiful Downtown Peshawar


...capital of Khyber Pakhtunkhwa (formerly known as the North-West Frontier Province), administrative and economic hub for the Federally Administered Tribal Areas of Pakistan. Peshawar is situated near the eastern end of the Khyber Pass, convenient to the Pak-Afghan border. Peshawar has evolved into one of Pakistan's most ethnically and linguistically diverse cities, which means lots of gunfire.


, police said on Saturday.

According to details, attackers had planted explosives near the main gate of the school situated in village Mashoo Khel and later detonated it with a remote control device.

Two rooms of the school were damaged completely and the blast also affected some other sections of the school building.

No loss of life has so far been reported. Police have started a probe into the incident.

Posted by: Fred || 01/20/2013 00:00 || Comments || Link || E-Mail|| [10796 views] Top|| File under: TTP
Suspected terrorists kill two in Tank
[Dawn] Three suspected

snuffies

on Saturday morning entered a house and

rubbed out

two persons in village Kot Azam, Tank district.

According to security forces, three suspects wearing FC uniforms entered the house of Ramzan and Rehman in Kot Azam village and shot both of them to death before fleeing the scene.

Security forces were in the area to investigate the facts behind the incident, and whether it was a personal enmity or a terrorist act.

Posted by: Fred || 01/20/2013 00:00 || Comments || Link || E-Mail|| [10795 views] Top|| File under: TTP
Syria-Lebanon-Iran
Syrian pilot defects, bombs army positions
A Syrian pilot who defected used his jet to bomb government forces in an area outside Damascus, opposition activists said Saturday, dpa reported. The opposition Military Council in Damascus said "a (defector) pilot with his Soviet-made MiG warplane shelled military regime bases in Moadamiya district."

Damascus-based activist Haytham al-Abdallah told dpa the pilot was ordered to bomb civilians areas in the Ghotta region, east of Damascus, but he refused to obey orders.

Activists would not reveal the whereabouts of the pilot and his plane.
Posted by: Steve White || 01/20/2013 00:00 || Comments || Link || E-Mail|| [10796 views] Top|| File under:
Sniper fire kills French journalist in Aleppo
A Belgian-born French journalist, Yves Debay, has died from sniper fire in north Syria's Aleppo, the Syrian Observatory for Human Rights said on Friday.


Given all the poseurs and fools in the world of journalism in Washington, New York, Ho'wood and so on, a journalist who goes to the front line and risks his life to get a story has my respect.

"He was killed on one of Aleppo's fronts" on Thursday, said the Aleppo Media Centre, adding that he was "shot by a government sniper".

Anti-government activists in Aleppo posted online photographs of Debay's body and of his Press card, as well as an amateur video showing the corpse. The French defence ministry Press card, dated 2010, showed Debay's name and picture.

The AMC's Abu Hisham said via the Internet that he was first alerted of Debay's killing by a volunteer at an Aleppo field hospital. Another activist said he helped put Debay's body in an ambulance en route to the Bab Al Salama border crossing with Turkey. "It is not exactly clear how he was killed, but it seems like he entered a very dangerous street where the army and pro-government militia were positioned," said the activist.

Debay founded Assaut magazine, a French publication specialised in defence. He reportedly described himself as a "rebel journalist".

Debay was born in 1954 in Lubumbashi, in what was then the Belgian Congo. He volunteered until 1980 with the ex-Rhodesian army of the white minority regime that ruled what is now Zimbabwe until 1980.

At least 17 professional journalists and 44 citizen journalists have died reporting on one of the deadliest wars for the media in recent years, according to Reporters Without Borders.
Posted by: Steve White || 01/20/2013 00:00 || Comments || Link || E-Mail|| [10796 views] Top|| File under:
Who's in the News
33
[untagged]
7
Govt of Pakistan
4
Boko Haram
4
al-Qaeda in North Africa
3
Govt of Syria
2
TTP
1
al-Nusra
1
al-Qaeda
1
Taliban
1
al-Qaeda in Arabia
1
Sipah-e-Sahaba Pakistan
1
Pirates
1
Jamaat-e-Islami
Bookmark
E-Mail Me
The Classics
The O Club
Rantburg Store
The Bloids
The Never-ending Story
Thugburg
Gulf War I
The Way We Were
Bio
Merry-Go-Blog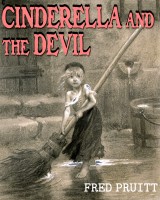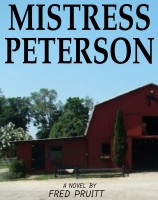 On Sale now!


A multi-volume chronology and reference guide set detailing three years of the Mexican Drug War between 2010 and 2012.

Rantburg.com and borderlandbeat.com correspondent and author Chris Covert presents his first non-fiction work detailing the drug and gang related violence in Mexico.

Chris gives us Mexican press dispatches of drug and gang war violence over three years, presented in a multi volume set intended to chronicle the death, violence and mayhem which has dominated Mexico for six years.
Click here for more information


Meet the Mods
In no particular order...


Steve White
Seafarious
tu3031
badanov
sherry
ryuge
GolfBravoUSMC
Bright Pebbles
trailing wife
Gloria
Fred
Besoeker
Glenmore
Frank G
3dc
Skidmark



Better than the average link...



Rantburg was assembled from recycled algorithms in the United States of America. No trees were destroyed in the production of this weblog. We did hurt some, though. Sorry.
3.225.221.130

Help keep the Burg running! Paypal: