Afghanistan
Bomb suspects arrested in Afghanistan
AUTHORITIES in Afghanistan's southern city of Kandahar said Saturday they had arrested 11 suicide bombers in the past week, including two Pakistan nationals. Kandahar's intelligence chief Abdul Qayoom said nine alleged suicide bombers were arrested in various parts of the troubled city in the past week.

"They wanted to carry out attacks in different locations of Kandahar province. They were arrested with cars and explosives," he said.

Two more were arrested yesterday, provincial governor Assadullah Khalid said. They were Pakistan nationals from Baluchistan province and had confessed, he said.

Meanwhile ...

The NATO-led military force in the province said meanwhile one of its vehicles was struck by an explosive device but there were no injuries to the troops. Five Dutch soldiers with the International Security Assistance Force were wounded in a similar attack in Uruzgan province on Friday, the Dutch news agency ANP said. ISAF confirmed the casualties but not their nationality.

In another attack similar to others blamed on Taliban last year, an explosion ripped through a tanker supplying fuel from Pakistan to the US main base in Kandahar and set ablaze several others late yesterday, the military said. The blast was likely caused by an explosive device. The trucks were parked outside the base before being allowed to enter, Afghan army general Rahmatullah Raufi said.
Posted by: tipper || 01/20/2007 08:47 || Comments || Link || E-Mail|| [312 views] Top|| File under:
Africa Horn
Somalia: Explosions rock the casbah
(SomaliNet) Heavy explosions at the presidential palace in the Somalia capital Mogadishu where President Abdulahi Yusuf Ahmed resides could be heard tonight. The explosion and ensuing gunfire, which lasted several minutes could be heard in parts of the capital. Reports say that aout 15 unknown gunmen have attacked the interim government forces guarding Villa Somalia. "I woke up with the sound of horrible explosions and gunfire that rocked the area around 9:15 pm local time. It was another nightmare in the capital," Siad Mohamed Roble, a local journalist living near Villa Somalia who spoke with Somalinet.

The assailants were reported to have hit the heavily guarded compound by Ethiopian and Somali forces with mortar shells. After the shootout, local residents said they could see two mini-buses full of militiamen, allegedly the attackers who seemed to be escaping. It is not yet clear the casualty of the latest attack. The attack came as the Ethiopian Prime Minister Meles Zenawi restated that his forces will withdraw from Somalia in the next few days before the AU peace keeping troops arrive.
Posted by: Fred || 01/20/2007 00:00 || Comments || Link || E-Mail|| [703 views] Top|| File under:
Ethiopia: Troops to quit Somalia in few days-PM
(SomaliNet) Ethiopian Prime Minister (PM) Meles Zenawi has said Ethiopian forces are to start leaving Somalia "in the next few days". Whereas Ethiopia helped Somalia's interim government oust Somali Islamists from the capital, it always said it does not want to stay long. According to the Ethiopian premier, the first phase of the withdrawal could start now that several key warlords had disarmed.

Meanwhile, the African Union (AU) is meeting to discuss sending a peacekeeping force to Somalia to replace the Ethiopians. The AU is considering a plan to send nine battalions of troops - some 8,000 men - with maritime, coastal and air support. The plan envisages that three battalions would be deployed as soon as possible, with the rest within six months.
Posted by: Fred || 01/20/2007 00:00 || Comments || Link || E-Mail|| [384 views] Top|| File under:
Somalia: Another warlord lays down weapons
(SomaliNet) Omar Mohamed Mohamud known as (Filish), former warlord has Thursday handed over all his weapons to the transitional federal government – becoming the third warlord in Somalia capital Mogadishu who laid down his weapons. Mr. Filish who is now a member of parliament listed all his weapons and militiamen to the government committee for disarmament. He promised to work with the government in restoring law and order in the capital. The handover weapons took place in Filish's base in southern Mogadishu where all his weapons including battle wagons, heavy and light machineguns were taken by the governmennt.

The move is part of earlier deal by the warlords and top government officials in Somalia on handing over the weapons of factional leaders. On Wednesday, warlords Mohamed Qanyare and Muse Sudi handed over their weapons and militias to the government. Hussein Mohamed Aideed, the deputy prime minister and interior minister also handed his weapons to the government.
Posted by: Fred || 01/20/2007 00:00 || Comments || Link || E-Mail|| [299 views] Top|| File under:
Africa North
Moroccan court acquits five former Guantanamo inmates
(KUNA) -- A Moroccan court on Friday acquitted five Moroccans who had been detained at Guantanamo camp. The five had been accused of criminal gang membership, failure to denounce crimes harming state security, funding criminal organisations and passport forgery. They were acquitted by Rabat's criminal appeal court, Moroccan state news agency MAP said.

"Go forth, and jihad no more. Maybe youse should go to trade school, be a 'lectricians' helper or somethin'."
Posted by: Fred || 01/20/2007 00:00 || Comments || Link || E-Mail|| [278 views] Top|| File under:
Britain
CCTV tape shows plot accused buying "bomb" ingredients
(KUNA) -- Video footage of two of the alleged July 21 bomb plotters buying more than 200 litres of the main ingredient for their home-made rucksack bombs was played in court Friday. The CCTV pictures showed Manfo Kwaku Asiedu and Muktar Said Ibrahim grinning at each other and chatting casually as they completed the purchase of 52 gallons of hydrogen peroxide, just two days before the July 7 terror attacks. Their order, which comprised 13 boxes, each containing four four-litre bottles, was so large that the manufacturers had to make a new batch of hydrogen peroxide just to meet it.


So it's not the case that they were 'inspired' by the 7/7 bombiings to be copycats, as the MSM has been telling us.

At Woolwich Crown Court, east London, today, the jury in the July 21 trial was played CCTV footage from Pak Cosmetics, in Finsbury Park, north London, on July 5, 2005. It showed Asiedu and Ibrahim strolling into the store to pick up their order for 50 gallons of liquid peroxide at its highest available concentration. The pair could be seen casually chatting to each other and the store's staff as they waited at the counter to pay. After handing over 170 pounds in cash, which followed an earlier deposit of 100 pounds, the men were taken by a sales assistant to collect their bottles of liquid peroxide from an area at the back of the shop. The footage then showed both men, Asiedu first and then Ibrahim, wheeling the boxes out of the store on upright trolleys. The jury was told how they then loaded them into the boot and back seat of their car.

Asiedu and Ibrahim are accused, along with four other men, of plotting to carry out a series of suicide bombings on the London transport system using an explosive mixture of hydrogen peroxide and chapatti flour. It has already been alleged that the co-conspirators in the case purchased more than 400 litres of liquid peroxide from various stores in the weeks prior to their attempted attack on July 21, 2005, just two weeks after the July 7 bombings that killed 52 people and injured hundreds more.
Posted by: Fred || 01/20/2007 00:00 || Comments || Link || E-Mail|| [412 views] Top|| File under:
Europe
Three detained in Turkey over journalist's murder
Police have taken into custody three people in connection with the assassination of Turkish-Armenian journalist Hrant Dink on Friday and appear close to solving the case. "There are three people in custody. We are very close to solving the case. We have definitive evidence," Istanbul governor Muammer Guler told reporters.

The police were working in cooperation with a group of experts sent from the capital Ankara on "documents, footage and witness testimonies", Guler added.

The 53-year-old Dink, who angered nationalist circles and the courts with his views on the 1915-1918 massacres of Armenians, was shot dead outside the offices of the Agos weekly, which he edited, in the busy Sisli district in the European side of the city. Initial media reports had said that police were looking for a man in his late teens, wearing a denim jacket and a white cap, while Anatolia reported that witnesses saw a man in his late 20s running from the scene.
Posted by: Fred || 01/20/2007 10:18 || Comments || Link || E-Mail|| [295 views] Top|| File under:
Serbia: Bomb found under opposition leader's car
An explosive device was found under a vehicle used by the leader of the pro-Western Liberal Democratic Party late Friday, two days before Serbs vote in parliamentary elections, a party official said. A security guard noticed the explosive planted underneath Cedomir Jovanovic's sports utility vehicle, which had been parked in downtown Belgrade while the opposition politician was at a meeting nearby, according to party spokesman Vera Didanovic.

An anti-terrorist police squad was called to remove the device, Didanovic said. Police, who declined to comment, closed off a downtown area, but no residents have been evacuated.
Posted by: Fred || 01/20/2007 00:00 || Comments || Link || E-Mail|| [281 views] Top|| File under:
Cobra air fighters supported military attacks on south east Turkey
(KUNA) -- The Turkish army started Friday a wide scale land-air winter attacks against the separatists in south east Turkey. Turkish media reported that hundreds of paratroopers took positions close to areas of the separatists in Tongali city and the camps believed to house separatists were bombed. The police command employed two Cobra jet fighters that are still intensively bombing camps of the separatists Yesterday, Turkey welcomed a raid by U.S. and Iraqi forces on a refugee camp of Turkish Kurds in northern Iraq as a first step towards combating Kurdish rebels, but insisted the camp must be shut down.

Iraqi and U.S. troops conducted a search operation earlier at the Makhmur refugee camp in northern Iraq, which Ankara has long argued provides a safe haven for militants from the outlawed Kurdistan Workers Party (PKK). Ankara has been urging U.S. forces to crack down on the Turkish Kurd PKK rebels, who use Kurdish northern Iraq as a base.
Posted by: Fred || 01/20/2007 00:00 || Comments || Link || E-Mail|| [283 views] Top|| File under:
Home Front: Politix
US lawmakers seek to bar attack on Iran
We had this yesterday, too, but it's worthy of at least a couple days' discussion.
A bipartisan group of lawmakers in the US House of Representatives pushed legislation on Thursday to prohibit a US attack on Iran without congressional permission. The effort, led by Rep Walter Jones, a North Carolina Republican who in 2005 joined calls from many Democrats for a phased US withdrawal from the Iraq war, came as lawmakers voiced concerns the Bush administration might provoke a confrontation with neighbouring Iran. "The resolution makes crystal clear that no previous resolution passed by Congress" authorises a US attack on Iran, Jones told reporters, referring to the 2002 vote by Congress authorising the US invasion of Iraq.

The joint resolution would have to be passed by the House and Senate and signed by President George W Bush to acquire the force of law. It would waive the congressional authorisation only if Iran attacked the United States or its armed forces, or if such an attack was "demonstrably" imminent. So far, Jones' resolution has 11 co-sponsors in the 435-member House.

At the White House, Bush, asked whether there were any US plans to take action against Iran, told Sinclair Broadcasting: "I have made it clear that if they're moving weapons inside Iraq that will hurt the cause of democracy and more particularly hurt our soldiers, we'll take care of business there. We're not going to let them. I made that abundantly clear the other day in my speech."

Bush's comment echoed remarks last week when he accused Iran and Syria of allowing the use of their territory for launching attacks inside Iraq. The White House has since made clear the plan was to disrupt weapons supply lines inside Iraq and that the United States was not preparing for military action against Iran or Syria.

Rep Martin Meehan, a Massachusetts Democrat, said that while he did not trust Iran or its intentions in the Middle East, he also did not trust the White House. Meehan said the resolution on Iran was needed because the Bush administration had "lied so many times" in the run-up to the US invasion of Iraq in 2003.
Posted by: Fred || 01/20/2007 00:00 || Comments || Link || E-Mail|| [400 views] Top|| File under:
India-Pakistan
Army fired laser-guided missiles in Waziristan
Pakistan used laser-guided precision missiles in Tuesday's pre-dawn airstrike on three houses in which eight people were killed, as bereaved families rejected the government's claim that the presence of foreign militants had led to the attack. The residents of Kot Kalay in northeast South Waziristan showed a group of journalists on Friday an unexploded 500-pound missile that had pierced through a rooftop and went four feet into the ground. The provenance of the missiles wasn't clear.

Military spokesman Maj Gen Shaukat Sultan told Daily Times over the telephone from Islamabad that laser-guided precision missiles had been used in the attack. "We fired the missiles from fighter aircraft. This is not the first time we have used this weapon," he said. However, it is the first time the military has acknowledged using laser-guided precision weapons against militants in Waziristan. Sultan said that three out of five missiles had failed to explode because of "possible technical malfunction". He said the military would make efforts at some stage to recover the unexploded missiles.


Another case of Inshallah Maintenance™?


"Five missiles were fired from the north and then four helicopters appeared from the same direction and opened fire on the people," Muhammad Sharif, a medical technician, told reporters. Sharif, who said he had witnessed the entire incident, said the helicopters kept firing on people who were running towards the forest for cover. The three houses – one completely destroyed and the other two partially damaged – are situated at a considerable distance from Kot Kalay, near the forest. Residents said that woodcutters used the houses. Pro-Taliban militants led by Baitullah Mehsud had organised the journalists' visit to the area.
Posted by: Fred || 01/20/2007 00:00 || Comments || Link || E-Mail|| [652 views] Top|| File under:
Iraq
20 U.S. service members killed in Iraq
At least 20 American service personnel were killed in military operations Saturday in one of the deadliest days for U.S. forces since the Iraq war began, and authorities also announced two U.S. combat deaths from the previous day.

The day's worst loss came from the crash of a U.S. Army helicopter northeast of Baghdad that killed 13 service members. An attack Saturday night blamed on militiamen in the city of Karbala killed five soldiers. Roadside bombs killed another soldier in the capital and one in Nineveh province north of Baghdad.

The military gave little information on the crash of the Black Hawk during good weather in Diyala province, where U.S. and Iraqi forces have been battling Sunni insurgents and Shiite militias around the city of Baqouba for months.

Lt. Col. Josslyn Aberle, a U.S. spokeswoman, said the cause of the crash had not been determined. Navy Capt. Frank Pascual, a member of a U.S. media relations team in the United Arab Emirates, told Al-Arabiya television that the helicopter was believed to have suffered technical troubles before going down.

It was the fourth deadliest crash since the war started in March 2003. The worst occurred Jan. 26, 2005, when a Marine transport helicopter went down during a sandstorm in the western desert. Thirty Marines and one sailor were killed — the most U.S. personnel to die in a single incident in Iraq.

The U.S. military later reported that militia fighters attacked a provincial headquarters in the Shiite Muslim holy city of Karbala, killing five American soldiers and wounding three Saturday night.

The statement said "an illegally armed militia group" attacked the building with grenades, small arms and "indirect fire," which usually means mortars or rockets. "A meeting was taking place at the time of the attack to ensure the security of Shiite pilgrims participating in the Ashoura commemorations," said a statement from Brig. Gen. Vincent K. Brooks, deputy commander of the Multi-National Division-Baghdad.


Rest at link.
Posted by: ed || 01/20/2007 19:05 || Comments || Link || E-Mail|| [393 views] Top|| File under:
Militants attack mosque in south Baghdad
(KUNA) -- Unknown gunmen attacked a Shiite holy site in south Baghdad on Friday, leaving three guards killed or injured, Iraqi police sources said. A security source at the Iraqi Interior Ministry told Kuwait News Agency (KUNA) that unidentified militants attacked the Shiite Al-Sadreen Mosque in the Street 60 at Dawra in south Baghdad, killing two guards and wounding another, before detonating bomb explosives there.

Meanwhile, a chief Iraqi tourism official was assassinated in front of his house in Baghdad Friday morning, an Iraqi police source said.

Trucks carrying supplies to the US army in Iraq came under an armed attack near Al-Mushaheda in north Baghdad, an Iraqi police source said, pointing out that a truck driver was kidnapped by militants during the attack.

In the meantime, unknown gunmen killed a mosque imam in Kirkuk, while a Kurdish Peshmerga fighter was killed and two others were injured in a bomb explosion near Irbil in north Iraq.

An Iraqi police source told KUNA that militants shot dead a mosque imam in Al-Orouba in Kirkuk. In a related development, a chief Iraqi army officer escaped an attempt on his life when his convoy came under a bomb attack on the Al-Rashad-Kirkuk road, southwest of Kirkuk, the source said, noting that only one vehicle was slightly damaged in the attack, but no casualties were reported.
Posted by: Fred || 01/20/2007 00:00 || Comments || Link || E-Mail|| [312 views] Top|| File under:
U.S. military accuses Iraqi officials of smuggling explosives
(KUNA) -- Two officials in the Iraqi province of Wasit, near the borders with Iran, were accused of smuggling weapons into the country, said the U.S. military on Friday The statement by the military indicated that the Wasit council officials were arrested on Tuesday after the Iraqi army and Multi-National Force (MNF) received information from the intelligence regarding the official's illegal operations.

The arrest operation ended up with no casualties sustained by the Iraqi forces or MNF troops, the statement concluded. An Iraqi security source told KUNA that the two officials were members of the Supreme council for Islamic revolution in Iraq headed by Abdulaziz Al-Hakim. On this account, Wasit regional council would put into hiatus until the officials were released.
Posted by: Fred || 01/20/2007 00:00 || Comments || Link || E-Mail|| [259 views] Top|| File under:
Southeast Asia
Daffy doorknob dead
The leader of the Philippines' most violent Muslim militant group is dead, military chief Hermogenes Esperon said on Saturday. He said U.S. forensic tests on a decomposing body found last month on the island of Jolo have confirmed the dead man was Khaddafy Janjalani, the most wanted man in the country with a $5 million U.S. bounty on his head. Janjalani is was on the U.S. Federal Bureau of Investigation's list of most wanted terrorists after being indicted by a U.S. court for the kidnap and killing of American missionary Martin Burnham in 2002.
The Abu Sayyaf claimed responsibility for the Philippines' worst terror attack in February 2004 when a bomb crippled a ferry near Manila, killing more than 100 people.
Posted by: Gromogum Elmereter5708 || 01/20/2007 01:34 || Comments || Link || E-Mail|| [276 views] Top|| File under:
Sri Lanka
Lanka captures eastern town
Sri Lanka's military said it captured a strategic rebel-held town in the island's restive east on Friday as more than 10,000 refugees fled the area and Tamil Tiger rebels withdrew. The capture of the town of Vakarai around 150 miles northeast of Colombo comes after weeks of fighting between the Tigers and the military. Some on foot, others on tractors, the refugees left the rebel-held town of Vakarai on the island's northeast coast at dawn and were heading south towards government-held territory a few miles away, some carrying white flags.

"Some of the people are making their way down the coast, others are coming through jungle in vehicles," Selvaraj Jeyaraj, project coordinator for the Italian Red Cross, told Reuters by telephone from Batticaloa.

Sri Lanka's military said earlier that government forces killed nine Tamil separatists in the latest clash on Friday between the two sides. Deputy Military spokesman Maj Upali Rajapakse said the pre-emptive strike against the Tamils was conducted as they were preparing to attack army troops in Batticaloa.
Posted by: Fred || 01/20/2007 00:00 || Comments || Link || E-Mail|| [285 views] Top|| File under:
Syria-Lebanon-Iran
Iran to start assembling centrifuges
Iran is ready to start assembling 3,000 centrifuges to produce enriched uranium - a possible pathway to nuclear arms - after finishing most preliminary work on an underground facility housing such machines, a diplomat and a UN official said Thursday. The two - who demanded anonymity in exchange for divulging confidential information - said much, but not all of the hardware needed for the installation of the centrifuges was now in place at the Natanz facility designated to house Teheran's industrial-scale enrichment program.
Posted by: Fred || 01/20/2007 00:00 || Comments || Link || E-Mail|| [283 views] Top|| File under:
Who's in the News
58
[untagged]
Bookmark
E-Mail Me
The Classics
The O Club
Rantburg Store
The Bloids
The Never-ending Story
Thugburg
Gulf War I
The Way We Were
Bio
Merry-Go-Blog
Hair Through the Ages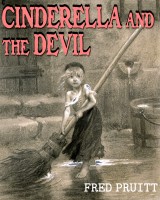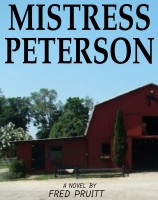 On Sale now!


A multi-volume chronology and reference guide set detailing three years of the Mexican Drug War between 2010 and 2012.

Rantburg.com and borderlandbeat.com correspondent and author Chris Covert presents his first non-fiction work detailing the drug and gang related violence in Mexico.

Chris gives us Mexican press dispatches of drug and gang war violence over three years, presented in a multi volume set intended to chronicle the death, violence and mayhem which has dominated Mexico for six years.
Click here for more information


Meet the Mods
In no particular order...


Steve White
Seafarious
Pappy
lotp
Scooter McGruder
john frum
tu3031
badanov
sherry
ryuge
GolfBravoUSMC
Bright Pebbles
trailing wife
Gloria
Fred
Besoeker
Glenmore
Frank G
3dc
Skidmark
Alaska Paul



Better than the average link...



Rantburg was assembled from recycled algorithms in the United States of America. No trees were destroyed in the production of this weblog. We did hurt some, though. Sorry.
3.85.214.125