Africa North
Algeria: 32 Militants Killed, With 23 Hostages
From the two letter news agency, so just fair use high points.

ALGIERS, Algeria (AP) -- The Algerian government says 32 militants and 23 captives were killed during the three-day military operation to end the hostage crisis at a natural gas plant in the Sahara.

The provisional death toll was issued by the Interior Ministry on Saturday after the special forces operation crushed the last holdout of the militants at the gas refinery, resulting in 11 extremists killed along with seven hostages.


So there could be a few more bodies in there.

A total of 685 Algerian and 107 foreigner workers were freed over the course of the standoff, which began on Wednesday, the statement added. The military also confiscated machine guns, rocket launchers, missiles and grenades attached to suicide belts.

The ministry added that the militants involved consisted of 32 men of various nationalities, including three Algerians.
Posted by: Steve White || 01/19/2013 14:25 || Comments || Link || E-Mail|| [336086 views] Top|| File under:
Escaped hostage sez captors were 'foreign'
An Algerian man who

beat feet from

Islamists holding foreign hostages at a gas plant in the Sahara desert told AFP on Saturday his captors spoke in different Arabic dialects and also in English.

"I saw five inside the plant, but I don't know how many others were outside," said Iba El Haza, a driver at the BP gas plant near the Libyan border, of his Islamist captors.

"From their accents I understood one was Egyptian, one Tunisian, another Algerian and one was speaking English or a foreign language."

Haza escaped during a rescue attempt launched on Thursday by Algerian Special Forces which officials say killed 12 hostages and 18 of the al-Qaeda-linked Islamist captors.

The "Signatories of Blood", a group led by veteran jihadist commander Mokhtar Belmokhtar, says it still holds several foreigners including Belgians, Americans, one Japanese and a Briton.

"I saw two Filipinos (hostages), another who said he was American and two others who I don't know what their nationality was. They were close to us," Haza said.

"The first (Algerian army) attack was around 09:00 am [08:00GMT] on Thursday. We decided then to leave... We went straight to the army. We had broken the padlocks (on the door of the room they were held in) and we left," he said.
Posted by: Phomomp Angerenter5262 || 01/19/2013 09:32 || Comments || Link || E-Mail|| [336068 views] Top|| File under:
Algeria state news agency: Army storms gas plant; 7 hostages, 11 militants are dead
Algeria's special forces stormed a natural gas complex in the middle of the Sahara desert in a final assault Saturday, killing 11 militants, but not before they in turn killed seven hostages, the state news agency reported.

The report, quoting a security source, didn't specify if any hostages or militants remained alive or give the nationalities of the dead.
Posted by: tipper || 01/19/2013 09:26 || Comments || Link || E-Mail|| [336075 views] Top|| File under:
Brother of Qaida Chief at Cairo anti-France Demo
[An Nahar] The brother of al-Qaida chief Ayman al-Zawahiri joined dozens of Egyptian Islamists in a protest Friday near the French embassy in Cairo against French intervention in Mali.

Mohammed al-Zawahiri took part in the demonstration during which protesters accused Paris of being "at war against Islam".

Some protesters held up signs reading "Stop the war in Mali" while others chanted slogans against French President Francois Hollande: "Horrible Hollande. The blood of Muslims is not cheap."

Riot police deployed around the embassy and kept the protesters at bay.

Posted by: Fred || 01/19/2013 00:00 || Comments || Link || E-Mail|| [336083 views] Top|| File under: al-Qaeda
Algeria seeks death for 2007 attack suspects
[MAGHAREBIA] Algerian prosecutors on Thursday (January 17th) demanded death penalties for five defendants in the 2007 Algiers

suicide kaboom

trial, APS reported.

Several others charged in the case, including al-Qaeda in the Islamic Maghreb leader Abdelmalik Droukdel,
... aka Abdel Wadoud, was a regional leader of the GSPC for several years before becoming the group's supremo in 2004 following the death of then-leader Nabil Sahraoui. Under Abdel Wadoud's leadership the GSPC has sought to develop itself from a largely domestic entity into a larger player on the international terror stage. In September 2006 it was announced that the GSPC had joined forces with al-Qaeda and in January 2007 the group officially changed its name to the Al-Qaeda Organization in the Islamic Maghreb....
are still

on the lam

.

The December 11, 2007 twin car

kaboom

s on the UNHCR office in Hydra and the Constitutional Court in Ben Aknoun killed 26 people, including 17 UN workers, and injured 177.
Posted by: Fred || 01/19/2013 00:00 || Comments || Link || E-Mail|| [336069 views] Top|| File under: al-Qaeda in North Africa
Tunisia arrests terror suspects
[MAGHAREBIA] Tunisian security services on Thursday (January 17th) dismantled a terrorist network in the south-eastern area of Médenine, Tunisie Numerique reported. Gendarmes seized guns and RPGs from a weapons cache. The suspects allegedly operated an arms-smuggling ring in several regions of the country.

Posted by: Fred || 01/19/2013 00:00 || Comments || Link || E-Mail|| [336068 views] Top|| File under: Salafists
French-Backed Malian Troops Reclaim Two Key Towns from Rebels
[An Nahar] French-backed Malian troops Friday wrested two key central towns from beturbanned fascisti as hostage-takers in neighboring Algeria said they wanted to negotiate an end to

La Belle France

's military intervention.

As the dramatic hostage siege unfolded in Algeria -- where Islamic fascisti took hundreds captive in a gas field to retaliate for the week-old French operation in Mali, sparking a deadly commando raid -- fighting has continued unabated on the ground in Mali.

French and Malian troops scored two victories over the rebels after days of fighting in Konna, a key town about 700 kilometers (400 miles) from Bamako, and in Diabaly which is 400 kilometers north of the capital of the sprawling country.

"We have wrested total control of Konna after inflicting heavy losses on the enemy," the Malian army said in a brief statement.

Colonel Didier Dakouo, head of the Malian forces based in Sevare south of Konna told Agence

La Belle France

Presse his troops had "crushed the enemy."

A security source said Malian soldiers were backed by French air strikes to ease their entry into the town.

In Diabaly, which the Islamist

Death Eaters

had seized on Monday even as their bases were pounded by French fighter jets, local sources reported the rebels had been driven out.

"Diabaly is freed, the Islamists have left and the French and Malian troops have entered the town," said a member of the local municipal council. Her statement was confirmed by a regional security source.

The rebels' retreat coincided with a demand from veteran Algerian Islamist Mohktar Belmokhtar for talks to end the French campaign against Islamic fascisti controlling the north of Mali.

Belmokhtar, a one-eyed Algerian jihadist with al-Qaeda ties, has

grabbed credit

for launching Wednesday's attack on an Algerian gas complex.

A source close to him told Mauritania's ANI news agency that a video would be distributed to the media proposing that "

La Belle France

and Algeria negotiate an end to the war being waged by

La Belle France

in Azawad", or northern Mali.

The French military operation started a week ago and was prompted by the fall of Konna to rebels amid fears they would push south to the capital Bamako from their northern stronghold.

The U.N. refugee agency warned fighting in the next few months could displace another 700,000 people, adding to some 350,000 already forced to flee their homes -- taking the overall number of displaced passed the million mark.

"We believe that in the near future there could be up to 300,000 people additionally displaced inside Mali, and over 400,000 additionally displaced in the neighboring countries," UNHCR spokeswoman Melissa Flemming told

news hound

s in Geneva.

After the victory in Konna, a significant boost for the embattled Malian army, French aid group Medecins Sans Frontieres (Doctors without Borders) stepped up calls to be allowed to deliver crucial medical aid to the area.

"Despite our repeated requests, we are still being denied access to the Konna region," MSF operations director Malik Allaouna said in a statement.



Gay Paree

says it already has 1,400 soldiers in Mali, set to increase to 2,500, while regional powers have pledged some 5,800 troops for an African military force.

Spain on Friday promised military training personnel and a transport plane for African troops, but said it would not take part in combat operations.

French Foreign Minister Laurent Fabius said he would attend an emergency summit of the West African bloc ECOWAS on Saturday in the Ivory Coast city of Abidjan to accelerate the African deployment.

"I will go there with a military attache and we will see with our African friends how we can speed up the deployment of MISMA," or the International Mission for Mali Assistance, he told Agence

La Belle France

Presse.

Nigeria announced Thursday it would boost its troop allotment for Mali from a planned 900 to 1,200 soldiers. A first contingent of 100 Togolese and Nigerian soldiers arrived in Mali late Thursday.

In urging the Senate to approve the deployment, Nigerian President
Goodluck Jonathan


... 14th President of Nigeria. He was Governor of Bayelsa State from 9 December 2005 to 28 May 2007, and was sworn in as Vice President on 29 May 2007. Jonathan is a member of the ruling People's Democratic Party (PDP). He is a lover of nifty hats, which makes him easily recognizable unless someone else in the room is wearing a neat chapeau...


said: "Our national security is under imminent threat or danger as a result of the crisis in northern Mali."

Chad, which is not an ECOWAS member, has also promised 2,000 soldiers.

The crisis in Mali began when Tuareg separatists -- boosted by weapons secured in Libya -- took up arms for independence of the north last January, overwhelming the country's under-equipped army.

Posted by: Fred || 01/19/2013 00:00 || Comments || Link || E-Mail|| [336108 views] Top|| File under: al-Qaeda in North Africa
Algerian Army Frees 650 Hostages, Including 70 Foreigners
[An Nahar] Algerian special forces have freed nearly 650 hostages from Islamist

gunnies

at a remote gas plant near the Libyan border, but some 60 foreigners are still missing, national media said on Friday.

"Nearly 650 hostages seized in the attack carried out on Wednesday by a terrorist group... among them 573 Algerians and more than half of the 132 foreign hostages, were freed" by Algerian special forces, the APS news agency reported.

The final number of foreigners who managed to escape from the kidnappers was unavailable, it said, as some were still either in hiding or being held hostage inside the industrial complex.

"(The army) is trying to reach a peaceful solution before neutralizing the terrorist group that is holed up in the plant and freeing a group of hostages still being held there," APS said.

The In Amenas plant, which is jointly operated by British oil giant BP, Norway's Statoil and Algeria's Sonatrach, has now been put out of service to avoid the risk of

kaboom

.

The army rescue operation was launched on Thursday after the kidnappers seized the hostages at the site in what they said was retaliation for Algeria's support for French air strikes in Mali.

The kidnappers said 34 captives were killed in the military assault, but an Algerian security source described that toll as "fantasy," while stating that 18 of more than 30

gunnies

involved in the hostage-taking operation were killed.

International criticism is mounting of the Algerian government's handling of the attack on the plant amid reports that many foreign hostages may have been killed in the army raid.

Sources close to the

beturbanned goon

s' leader were quoted by Mauritanian media on Friday as saying they want to negotiate an end to French intervention in Mali and exchange American hostages for prisoners held in the United States.

Algeria has insisted it would not negotiate with "terrorists."

Posted by: Fred || 01/19/2013 00:00 || Comments || Link || E-Mail|| [336069 views] Top|| File under: al-Qaeda in North Africa
Africa Subsaharan
SSS Parades 2 Fake Boko Haram Extortionists
[OSUNDEFENDER.ORG] The Department of Security Service (DSS) in Borno state yesterday paraded two notorious extortionists who faked their identities as members of Boko Haram
... not to be confused with Procol Harum, Harum Scarum, possibly to be confused with Helter Skelter. The Nigerian version of al-Qaeda and the Taliban rolled together and flavored with a smigeon of distinctly Subsaharan ignorance and brutality...
and demanded money from civilians through telephone threats.

Ahmed Abdullahi, who is the Borno state Director of DSS, made this known to journalists while parading the two suspects at the DSS office in Maiduguri.

Abdullahi explained that the extortionists operated under the guise of being members of Boko Haram to perpetrate their crimes.

For sometime now, the SSS has been inundated with complaints from members of the public on threat messages aimed at extorting money, Abdullahi said.

Perpetrators, who operate in cliques, exploit the security situation in the state to intimidate their victims while masquerading as members of the sect.

After series of investigations, the SSS said it apprehended two suspects believed to be leaders of separate syndicates in the persons of one Mohammed Garba and one Luka Dogonyaro.

The DSS boss added: "Garba is a 39-year-old, Babur-speaking man of Borno state who grew up in Kano; he specialises in extorting money from private individuals. Among his victims are some present and past chairmen of Local Government Councils (LGC) in the state."

Abdullahi said that Garba was trailed to his hideout in Kano after series of investigations by the service.

Dogonyaro is another 39-year-old dismissed police corporal who operates a separate racket that has defrauded many people in the state. Among his victims were the chairman of Borno State Chambers of Commerce who was threatened with

liquidation

, said Abdullahi.


Posted by: Fred || 01/19/2013 11:28 || Comments || Link || E-Mail|| [336077 views] Top|| File under: Boko Haram
Boko Haram leader Shekau shot, escapes to Mali
[VANGUARDNGR] There were indications yesterday in Abuja, that the leader of the Boko Haram Islamic sect, Imam Abubakar Shekau was wounded during a gun battle with security men recently.


As long as it leads to bits of him rotting and falling off incurably while in transit, we'll be satisfied.

Sources said in Abuja that security agencies traced the whereabouts of Shekau, who succeeded late Mohammed Yusuf as leader of the sect to Mali, where he escaped to after sustaining injuries during a gun duel with soldiers of the Joint Task Force, JTF, a.k.a Operation Restore Order.

Sources told Saturday Vanguard that the Federal Government approved the deployment of 1,200 soldiers apparently because of the need to arrest the

maimed

Boko Haram
... not to be confused with Procol Harum, Harum Scarum, possibly to be confused with Helter Skelter. The Nigerian version of al-Qaeda and the Taliban rolled together and flavored with a smigeon of distinctly Subsaharan ignorance and brutality...
leader.

The Chief of Army Staff, Lt. General Azubuike Ihejirika who addressed officers and soldiers of the Nigerian army shortly before they were airlifted to Mali Thursday in Kaduna, asked them to be extra vigilant as there are indications that some

Death Eaters

had sneaked into the country with the aim of causing havoc.

Ihejirika however, pointed out that the Nigerian Army was not resting on its oars as the war against terror was being won.

Saturday Vanguard learnt that the battle between the JTF and the sect members took place at Gao city, in the heart of Northern Mali presently under the control of Tuareg

jihad boy

s.

It was further learnt that Shekau, who is having N50million ransom hanging on his head from the Federal Government, was ferried to Mali through one of the porous routes in the vast Nigerian border without Customs and Immigration authorities getting wind of it.

Saturday Vanguard was told that while the Boko Haram leader was being given medication in Gao, the foreign sponsors of the sect's activities in Nigeria, were busy, using his name to indoctrinate, train and recruit more members for the sect.

Shekau was said to have been shot at a checkpoint when he reportedly attempted to deceive operatives of the JTF by posing as a nomadic Fulani who was returning from a journey. However,


some people are alive only because it's illegal to kill them...


on approach of the vehicle conveying him and members of his sect, ''a hot exchange of gunfire ensued as the sect members started firing at the soldiers who equally returned fire for fire.''

During the crossfire, he and two other sect members with him escaped with gunshot wounds while two members of the sect were killed on the spot. Some AK 47 rifles were recovered from the vehicle.

While stating that most of the weaponry including IEDS recovered from Boko Haram members have been traced to the weaponry used during the Libyan uprising against late Libyan leader, Qadaffy, the source said Nigerian security agencies believed that the more sophisticated and deadly weaponry had gotten to the hands of sect members but they are unable to operate them because they are not trained for it.

The source cited the discovery of Shekau's hideout and the training base for Boko Haram sect members to unleash terror on Nigerians as a further justification of the action of the federal government to deploy 1, 200 troops as well as Airforce fighter and transport aircraft to Mali to help flush out the Tuareg

gunnies

and their sponsors.

Saturday Vanguard further gathered that security has been beefed up along the Nigerian Army First Mechanized Division and the Third Armoured Division's areas of responsibilities with the deployment of soldiers at the borders to complement the work of other security agencies following the escalation of the Mali crisis with a view to checkmating infiltrations into the country by terrorists.

Posted by: Fred || 01/19/2013 11:19 || Comments || Link || E-Mail|| [336135 views] Top|| File under: Boko Haram
Arabia
Bahrain Police Disperse anti-Regime Protest
[An Nahar] Bahrain police on Friday fired tear gas to disperse Shiite protesters who

erupted into the streets

of the capital Manama chanting anti-regime slogans, witnesses said.

The demonstration coincided with the final football game in the Gulf Cup of Nations being hosted in the Sunni-ruled kingdom.

"Down (King) Hamad," yelled protesters who attempted to march in small groups in the narrow alleys of central Manama, as riot police fired tear gas canisters and stun grenades, said witnesses.

Police placed in durance vile
Drop the rosco, Muggsy, or you're one with the ages!
several protesters, including at least one woman, they reported.

Protesters also staged demonstrations and burned tires in villages outside Manama as they failed to reach the capital due to a heavy security cordon, other witnesses said.

The demonstration in Manama was called for by the February 14 Youth Coalition, an Internet group that regularly calls for protests in the Shiite-majority kingdom ruled by the al-Khalifa dynasty.

Bahrain's government said on Thursday the demonstration had not been authorized and warned security forces would prevent it from going ahead.

Posted by: Fred || 01/19/2013 00:00 || Comments || Link || E-Mail|| [336069 views] Top|| File under: Arab Spring
Caribbean-Latin America
158 cops detained in La Laguna

For a map, click here. For a map of Durango state, click here. For a map of Coahuila state click here.

By Chris Covert
Rantburg.com

A total of 158 police agents from two eastern Durango cities have been detained by Durango state authorities for their alleged connection with organized crime, according to Mexican news accounts.

In an news article posted on the website of Animal Politico, Durango Fiscalia General del Estado (FGE) or attorney general, Sonia de la Garza Fragoso was quoted in an interview featured on Radio Formula Friday that 110 police agents from Gomez Palacio and 48 from Ciudad Lerdo were placed on at least six buses and taken to the state capital to face confidence tests and possible criminal charges.

According to a news report on La Silla Rota news daily Friday, a total of six arrest warrants were issued including two for police chiefs. The two police chiefs were identified as Gomez Palacio Secretaria de Seguridad Publica (SSP) or police chief Victor Hugo Cordero and Ciudad Lerdo SSP Andres Balderas Perez.

In the account of the radio interview Fiscalia Garza Fragoso said that the detainees were suspected of having ties of Los Zetas and Pacifico cartel. Some of the police agents were also suspected of kidnapping and of being lookouts for organized crime.

Garza Fragoso was also quoted as saying while some of the detainees were facing warrants from a Durango state judge, some would likely be released if no connection with organized crime could be found.

Ciudad Lerdo and Gomez Palacio form the Durango part of La Laguna, which includes Torreon in western Coahuila and several municipalities from both states.

Late Friday El Siglo de Torreon news daily reported a gunfight between a Policia Federal road patrol and armed suspects in Moderna colony in Torreon near the intersection of bulevars Ramos Arizpe and Constitucion, which left one Policia Federal agent wounded. The operation to counter armed suspects in the area included the use of a helicopter. The report also said that Mexican Army and other federal security forces were present in the Durango side, presumably meaning naval infantry units, or possibly Polica Federal units.

La Laguna had a security operation in place dubbed Seguro Laguna, which began in October of 2011. The operation was ended by then interior minister Alejandro Poire last November 30th, who declared the operation a success. Violence had been in decline just prior to the operation's cessation.

However, renewed concerns over the lack of federal security in the area sent Durango state officials, including Durango governor Jorge Herrera Caldera, scrambling to seek more security from the federal government.

At the time, Federal security forces had been shifted from the south such as in La Laguna to the north to deal with the fallout from a mass prison escape in Piedras Negras, leaving other parts of Coahuila with a reduced level of security. Since December 1st, violence has slowly been on the upswing in the area.

Last week Twitter reports said that Mexican naval infantry units were in the area patrolling in the Durango side of La Laguna, while Policia Federal units were observed in the Coahuila side. All of this renewed federal activity has come without any formal declaration by Mexico's new interior minister Miguel Osorio Chong, who is now under a newly implemented requirement to release information on new and ongoing security operations.

According to La Silla Rota, Mexican Army units had moved into the Durango side in order to disarm police. The Mexican army is normally charged with enforcement of Mexico's gun and munitions control law, the Firearms and Explosives Act which allows military Zone commanders to routinely disarm police to check weapons for illegal use or possession. Last week traffic police were disarmed among other police elements, so presumably the disarmament was in anticipation of Friday's detentions.

Fiscalia Garza Fragoza was quoted in the La Silla Rota article as saying Mexican Army units have already started routine patrol duties in the area.

Chris Covert writes Mexican Drug War and national political news for Rantburg.com
Posted by: badanov || 01/19/2013 00:00 || Comments || Link || E-Mail|| [336068 views] Top|| File under:
India-Pakistan
FC commandant Bara Tehsil replaced over tribesmen killings
[Dawn] Commandant Frontier Corps Bara, Col Jawad Zia has reportedly been removed from his position and a new commandant for the force has been deployed in Bara Tehsil of Khyber Agency
, official sources said.

The development comes after continuing pressure and protests from the Bara

rustics

, elders and parliamentarians over the killings of 18

rustics

in Alamgudar area.

"Col Naeem Sarwar has taken over charge as the new commandant of the force in Bara in place of Col Jawad Zia who has been relieved of his duties," official sources said.

The Frontier Corps sources, however said that postings and transfers are routine affairs and Col Jawad Zia has been reposted as per routine.

"It has nothing to do with the killings of the

rustics

, security forces do not kill innocent people, but the

bully boyz

might have been behind the incident," sources said.

"Col Jawad is still in Bara and has not been posted anywhere else, but yes he has been relieved of his present posting as Commandant FC Bara," the FC sources said.

Speaking to Dawn.Com, Member National Assembly from Bara, Hamidullah Jan Afridi, said that the Chief of Army Staff General Ashfaq Pervez Kayani


... four star general, current Chief of Army Staff of the Mighty Pak Army. Kayani is the former Director General of ISI...


should order an impartial inquiry into the killing of innocent people and punish security personnel responsible for it.

"We are not saying it's an institutional blunder, but it's a personal folly which needs to be rectified. Those responsible should be punished to restore the confidence of

rustics

in Khyber Agency," said Hamidullah Jan.

"The mishap, if it happened, needs to be put right instead of being put underneath the carpet," he said.

"The security forces are sons of the soil and the

rustics

hold them in high esteem, but they are human and faults need to be rectified," said Jan.

Security officials say Lashkhar-e-Islam

bully boyz

fire mortars and rockets at security personnel and civilian populations which results in civilian casualties.

Earlier in the day, the funeral prayers in absentia, of the 18 people killed was offered at Bagh-e-Naran. Tribal elders, people from different walks of life and the former Fata parliamentarians attended.

Protests against the killings and demand for an independent inquiry continued for a third day as the JUI-F and JI staged rallies and demos across Khyber-Pakhtunkhwa


... formerly NWFP, still Terrorism Central...


and Fata.

The KP assembly on Friday demanded the federal government hold an inquiry into the killing of the

rustics

.

The issue was raised in the house by MPA Saqibullah Khan Chamkani of ANP who strongly condemned the baton charging of protesting

rustics

outside Governor House. He demanded that a judicial inquiry be conducted into the killings so that the culprits be exposed.

All roads entering Beautiful Downtown Peshawar


...capital of Khyber Pakhtunkhwa (formerly known as the North-West Frontier Province), administrative and economic hub for the Federally Administered Tribal Areas of Pakistan. Peshawar is situated near the eastern end of the Khyber Pass, convenient to the Pak-Afghan border. Peshawar has evolved into one of Pakistan's most ethnically and linguistically diverse cities, which means lots of gunfire.


from Khyber Agency were blocked since Friday morning to stop tribal protestors from entering the city.

The Governor House was completely sealed and traffic on the main Sher Shah Suri Road remained suspended till evening. The road had been blocked with barbed wires and containers.

Posted by: Fred || 01/19/2013 00:00 || Comments || Link || E-Mail|| [336076 views] Top|| File under: Lashkar-e-Islami
Protest against Peshawar crackdown: Bara students baton-charged, 18 arrested
[Dawn] Police on Thursday resorted to

gun sex

, baton charge and teargas to disperse Bara students protesting outside Beautiful Downtown Peshawar


...capital of Khyber Pakhtunkhwa (formerly known as the North-West Frontier Province), administrative and economic hub for the Federally Administered Tribal Areas of Pakistan. Peshawar is situated near the eastern end of the Khyber Pass, convenient to the Pak-Afghan border. Peshawar has evolved into one of Pakistan's most ethnically and linguistically diverse cities, which means lots of gunfire.


Press Club the crackdown on peaceful

rustics

, who had placed bodies of 15 people killed in their tehsil outside the Governor's House here.

Police said 18 protesters had been nabbed
Keep yer hands where we can see 'em, if yez please!
during the action.

Several media persons covering the event, including camerapersons Siddique Bangash of Geo Television, Waqar of AVT Khyber and photojournalist Fayyaz Aziz, also sustained minor injuries after being hit by stones during the action.

The people already aggrieved due to the killings of their dear ones had got infuriated when police used water canons and teargas against them for sitting outside the Governor's House with coffins on the night between Wednesday and Thursday.

Mohammad Ali told Dawn that police used water canons against those observing sit-in at around 12.30am (Thursday) but most of the people remained firm and got off their shirts but later police used excessive teargas and forced them to leave behind the bodies and escape.

"We had no other option but to go to safer places because the chilly weather coupled with teargas made our lives extremely miserable," he said while narrating the ordeal of protesters.

He said the elderly were the worst affected people who were beaten up by police as they were reluctant to leave bodies of their relatives.

Some other

rustics

, including Subhanullah and Akbarullah, said the people also faced great difficulties to know as to where the bodies had been kept by police.

They said the political administration did not allow them to see the coffins unless a jirga of elders assured them that the bodies would not be placed on roads again for protest.

Later, the people, particularly the internally displaced persons, held a rally outside Peshawar High Court where they blocked the main Courts Road for around three hours, which also disrupted vehicular traffic.

Leaders of different political parties and Fata Lawyers Forum also joined them and demanded registration of FIR against those involved in the killing of 18 tribal people.

Noted among the speakers were Lateef Afridi, Shah Faisal Afridi, Haroon Luqman Afridi and Khan Bahadur.

The lawyers, Ijaz Mohmand, Taj Mahal Afridi, Noor Alam Khan and Ghulam Nabi, condemned the killing of the

rustics

and demanded judicial probe into the incident to award exemplary punishment to those found guilty in this respect. They also expressed sympathies with the families of dead people and IDPs.

Speaking on the occasion, the

rustics

condemned police for resorting to water canons and teargas against protesters and described the action as sheer violation of basic rights of human beings.

They said sit-ins were frequently observed in other parts of the country and the government accepted all the demands but the Fata people, were beaten up, disgraced and humiliated for no reasons.

Heavy contingents of police remained alert on Sher Shah Soori Road, especially near press club to take action incase of any procession.

Also in the day, Jamaat-e-Islami
...The Islamic Society, founded in 1941 in Lahore by Maulana Sayyid Abul Ala Maududi, aka The Great Apostosizer. The Jamaat opposed the independence of Bangladesh but has operated an independent branch there since 1975. It maintains close ties with international Mohammedan groups such as the Moslem Brotherhood. the Taliban, and al-Qaeda. The Jamaat's objectives are the establishment of a pure Islamic state, governed by Sharia law. It is distinguished by its xenophobia, and its opposition to Westernization, capitalism, socialism, secularism, and liberalist social mores...
workers took out a rally on GT Road in Hashtnagri area of the provincial against police action against protesters of Bara outside Governor's House.

They warned that if the government did not stop the Bara operation, their party would continue staging rallies for the oppressed people.

APP adds that the Fata additional chief secretary, law and order secretary, Peshawar commissioner, CCPO, and political agent of Khyber Agency
held a meeting with the members of jirga named by the families of the dead people to reach an accord.

On reaching the accord, the 18-member jirga met the provincial governor, who agreed to the demands of the jirga and declared a substantial compensation package for the families of the slain people which includes Rs400,000 for each family in addition to the standard official package and the constitution of an independent judicial commission acceptable to all sides to investigate this tragedy impartially. The finding of the reports would be incumbent on all concerned, he added.

The governor also announced that a grand jirga comprising elders nominated by the afflicted people would be set up to conduct negotiations between the government and the families of the dead people from Bara.

The governor directed the political agent of Khyber Agency to devise mechanisms in consultation with the jirga members, the Bara trade union and security forces for opening up of roads and shops in the areas closed due to the ongoing operation.

He also ordered the release of all innocent people imprisoned by the political agent of Khyber Agency and said indiscriminate shelling would be halted after taking security forces on board.

Posted by: Fred || 01/19/2013 00:00 || Comments || Link || E-Mail|| [336068 views] Top|| File under: Govt of Pakistan
Man linked to suicide bombing convicted
[Dawn] An anti-terrorism court on Thursday handed down capital punishment on 48 counts to a man involved in a suicide

boom-mobile

ing in Faisalabad


...formerly known as Lyallpur, the third largest metropolis in Pakistain, the second largest in Punjab after Lahore. It is named after some Arab because the Paks didn't have anybody notable of their own to name it after...


in 2011.

On March 8, 24 people were killed and several injured in a suicide

boom-mobile

ing at a CNG station near the offices of an intelligence agency on The Mall.

The judge on Thursday concluded the hearing of the case at the District Jail, where convict Usman Ghani alias Abu Hamza was tossed in the calaboose
I ain't sayin' nuttin' widdout me mout'piece!
The judge imposed a fine of Rs1.2 million on Ghani and told him to pay the same amount to victims as compensation.

The judge also handed down 10-year imprisonment to the convict on 14 counts along with a Rs420,000 fine.

The court acquitted accused Abdur Rehman, giving him the benefit of the doubt.

Ghani told

Sherlocks

that he had been a student of a seminary in Bloody Karachi


...formerly the capital of Pakistain, now merely its most important port and financial center. It is among the largest cities in the world, with a population of 18 million, most of whom hate each other and many of whom are armed and dangerous...


and he was sent to Afghanistan in 2007 by Abdullah Shah of

Bloody Karachi

for war training. He was trained in the use of hand-grenade, rocket launcher, Kalashnikov and other weapons during his one-and-a-half months stay in Afghanistan.

Posted by: Fred || 01/19/2013 00:00 || Comments || Link || E-Mail|| [336068 views] Top|| File under: al-Qaeda in Pakistan
Five killed in Mirali shelling
[Dawn] Five people, two women and two children among them, were killed and nine others injured when helicopter gunships shelled targets in Mirali area of North
Wazoo on Thursday.

Sources said the helicopter gunships attacked targets in Hassamkhel, Haiderkhel, Inzar, Aipee and Khushal Toorikhel villages in Mirali tehsil.

Several houses were destroyed in the shelling. The injured were taken to a local hospital.

The houses which came under attack belonged to Dil Faraz and Shafiullah.

According to the sources, the shelling was in retaliation to a remote-controlled

kaboom

on security personnel.

The panic-stricken

rustics

began vacating their houses and shifting to safe places after the attacks.

Posted by: Fred || 01/19/2013 00:00 || Comments || Link || E-Mail|| [336070 views] Top|| File under: al-Qaeda in Pakistan
Iraq
Protesting Sunnis Call for Iraq PM to Go
[An Nahar] Thousands rallied in Sunni-majority areas of Iraq on Friday, calling for the ouster of Shiite Prime Minister
Nouri al-Maliki


... Prime Minister of Iraq and the secretary-general of the Islamic Dawa Party....


in the latest of ongoing protests that have deepened a political crisis.

Demonstrators in Storied Baghdad


...located along the Tigris River, founded in the 8th century, home of the Abbasid Caliphate...


and other cities also demanded the reform of anti-terror laws they say are targeted at the Sunni community, as well as the release of prisoners they claim are being wrongfully held.

Friday's protests came after authorities released more than 400 prisoners, with a top minister publicly apologizing for detaining some without charge for prolonged periods, and following visits to two of the biggest protest sites by ministers.

In the capital, protesters rallied at Sunni mosques after Friday prayers in which preachers railed against the government, while demonstrators in Samarra and

djinn-infested Mosul

insisted they would continue to rally and called for Maliki's ouster.

"Do not give space to those who... want to take away your rights, even though it is their duty to protect them," said Adnan al-Naimi,

a holy man

at the Najib Basha mosque in north Storied Baghdad where around 400 demonstrators congregated.

Protesters, many holding large Iraqi flags and banners, shouted: "We don't want committees, we want our rights," a reference to a committee set up by Maliki to address protesters' demands, "Enough injustice!" and "Release the prisoners!"

Protests also took place in predominantly Sunni cities north and west of Storied Baghdad.

In Samarra, thousands gathered in the city's central Al-Haq Square for Friday prayers during which imam Mohammed al-Hamdoon shouted: "They have made promises before, and they made promises yesterday, but let them hear -- we will stay, protesting, until we get our rights."

Demonstrators held up banners saying: "The people want the fall of the regime", and "Leave, Maliki, without negotiation."

On Wednesday, Iraq said it had freed more than 400 prisoners since anti-government rallies erupted last month, and Deputy Prime Minister Hussein al-Shahristani said it would press on with more releases daily.

The protests began on December 23 in mostly Sunni areas of Iraq, with the longest-running demonstration blocking a key highway linking Storied Baghdad to Jordan and Syria.

Posted by: Fred || 01/19/2013 00:00 || Comments || Link || E-Mail|| [336067 views] Top|| File under: Govt of Iraq
Southeast Asia
Commie rebels capture soldier, policeman in Southern Philippines
Communist rebels have seized a government soldier and a policemen at a checkpoint in the southern Philippine province of Compostela Valley.

Rigoberto Sanchez, spokesman for the New People's Army, said they are holding Private First Class Jesrel Colanggo and Senior Police Officer 1 Ruel Pasion. Both were intercepted and disarmed in the village of Mangloy in Laak town on Thursday.

He said, "The two prisoners of war are being treated well, their safety is of primordial consideration, as the NPA abides the tenets of international humanitarian law."

Sanchez said the soldier is part of the 60th Infantry Battalion which the NPA said was behind a series of extrajudicial killings of innocent civilians in the region.

He said, "The 60th Infantry Battalion's bloody record against the masses, included the summary execution of peasant Totong Mabinse, of the village of Datu in Laak town, and the forced recruitment and coercive surrender of peasants."

The capture of the pair came a day after security forces attacked an NPA team in nearby Davao Oriental's Baganga town, setting off a fierce battle that left a still undetermined number of soldiers killed and injured.

Sanchez claimed government troops sealed entry and exit points in Davao Oriental, virtually choking off the supply of humanitarian aid to victims of a past typhoon.

Security officials gave no statement about the capture of the soldier and policeman. Neither did the 10th Infantry Division and the Eastern Mindanao Command which has jurisdiction to the area give any statement. Army officials did not return or ignored phone calls by reporters.
Posted by: ryuge || 01/19/2013 00:00 || Comments || Link || E-Mail|| [336069 views] Top|| File under:
Village leader killed in southern Thailand
A village leader was killed and his friend seriously injured in a drive-by shooting in Pattani province on Friday morning.

Pol Col Kongath Suwankham, chief of Mayo district police station, said the attack occurred about 8:30 a.m. on a local road in Mayo district. Witnesses said that Abdulloh Maseng, chief of Ban Look Phai and his friend were traveling in his sedan when gunmen in a pickup truck opened fired on them with AK47 assault rifles. The attackers then fled. Abdulloh died instantly in driver's seat. His friend, Kade Mali, was shot several times and taken to the hospital.

Fatal shooting lures officials to bomb attack

In Yala province a villager was fatally shot on Thursday night, and then police and soldiers who went to the scene were hit by a roadside bomb. The victim was identified as Rosalee Toni, 28, a former Royal Thai Navy sailor.

About 20 soldiers, police and Interior Ministry officials rushed to the scene of the shooting at around 8:15 p.m. The security personnel were travelling in nine vehicles. About two kilometers before reaching the scene, a roadside bomb was detonated. Fortunately, no one was wounded when the explosive device was detonated in Bannang Sata district.

Police said the terrorists insurgents also shot at the vehicles. There was an exchange of gunfire before the attackers retreated.

Police dispatched a bomb squad to check the scene on Friday morning. They were accompanied by the Yala police chief, Pol Maj-General Pira Boonliang. They found that the five-kilogram bomb had been tied to an electric pole, which was toppled by the blast and caused a power outage in the village.
Posted by: ryuge || 01/19/2013 00:00 || Comments || Link || E-Mail|| [336078 views] Top|| File under: Thai Insurgency
Syria-Lebanon-Iran
Sniper Kills Al-Jazeera Reporter in Syria's Daraa
[An Nahar] A sniper killed an Al-Jazeera

... an Arab news network headquartered in Qatar, notorious for carrying al-Qaeda press releases. The name means the Peninsula, as in the Arabian Peninsula. In recent years it has settled in to become slightly less biased than MSNBC, in about the same category as BBC or CBS...


news hound

in southern Syria on Friday, the pan-Arab television network said, in the second such shooting of a journalist in two days in the conflict-swept country.

The killings take the

corpse count

of

news hound

s who have died in Syria's 22-month conflict to at least 20, according to a count by Agence

La Belle France

Presse and

Gay Paree

-based media watchdog Reporters Without Borders, or RSF.

"Mohammed Hourani was

rubbed out

by a regime sniper in Basra al-Harir in the province of Daraa, while he was covering the

festivities

there," Al-Jazeera said in a statement.

The Qatar-based satellite news channel confirmed Hourani's killing, and described the 33-year-old Syrian journalist as "courageous and accurate" in his reporting.

Posted by: Fred || 01/19/2013 00:00 || Comments || Link || E-Mail|| [336089 views] Top|| File under: Govt of Syria
Sniper Kills French Journalist in Syria's Aleppo, Says NGO
Surprisingly, war is dangerous.

[An Nahar] A Belgian-born French journalist, Yves Debay, has died from sniper fire in north Syria's Aleppo, the Syrian Observatory for Human Rights said on Friday.

"He was killed on one of Aleppo's fronts" on Thursday, said the Aleppo Media Center, adding that he was "shot by a regime sniper."

Anti-regime activists in Aleppo posted online photographs of Debay's body and of his press card, as well as an amateur video showing the corpse.

The French Defense Ministry press card, dated 2010, showed Debay's name and picture.

The AMC's Abu Hisham told AFP via the Internet that he was first alerted of Debay's killing by a volunteer at an Aleppo field hospital.

Another activist who spoke to AFP via the Internet on condition of anonymity said he helped put Debay's body in an ambulance en route to the Bab al-Salama border crossing with Turkey.

"It is not exactly clear how he was killed, but it seems like he entered a very dangerous street where the army and pro-regime militia were positioned," said the activist.

Debay founded Assaut magazine, a French publication specialized in defense.

He reportedly described himself as a "rebel journalist."

Debay was born in 1954 in Lubumbashi, in what was then the Belgian Congo.

He volunteered until 1980 with the ex-Rhodesian army of the white minority regime that ruled what is now Zim-bob-we until 1980.

Posted by: Fred || 01/19/2013 00:00 || Comments || Link || E-Mail|| [336070 views] Top|| File under: Govt of Syria
Raging Clashes Pit Syrian Kurds against Jihadists
[An Nahar] Fierce

festivities

raged on Friday in the majority Kurdish northern Syrian city of Ras al-Ain on the Turkish border, a day after a sniper killed a French journalist in embattled Aleppo.

The Syrian Observatory for Human Rights confirmed Yves Debay's death on Friday, after Aleppo-based activists accused regime troops of the shooting, and distributed photographs of his body and press card.

The fighting in Ras al-Ain came six months after troops loyal to
Hereditary President-for-Life Bashir Pencilneck al-Assad


Oppressor of the Syrians and the Lebs...


withdrew from majority Kurdish areas, leaving residents to fend for themselves.

Jihadists have since staged several assaults on the strategic city, and most of its residents have fled.

Syria's Kurds are divided over the revolt against Assad -- some support the regime, others back the revolt and yet others are striving to stay neutral.

On Friday, fighters from radical groups Al-Nusra Front and Ghuraba al-Sham battled Kurdish Islamic fascisti a day after launching a new assault on the border town, residents and activists said.

On Thursday, "the fighting became more intense in the evening after Kurdish fighters received reinforcements to try to stop the fiercest rebel assault ever since Islamic fascisti first arrived in the city" in November, a resident identifying himself only as Mohammed told AFP.

Al-Nusra Front is listed by the United States as a "terrorist" organization.

A Kurdish resident of Ras al-Ain, who said he opposed Assad's regime, said the jihadists crossed the Turkish border with three tanks into Ras al-Ain on Thursday.

"The Kurdish fighters have seized one of the tanks," the activist, who identified himself as Havidar, told AFP via the Internet.

While Turkey supports the revolt against Assad, it is also home to a sizable Kurdish minority that has suffered much persecution and suppression.

Activists say they fear Turkey may be using jihadists in Syria to fight its own battle against the Kurds.

"The advancing rebels did not use the tanks to fight the regime. Instead, they used them to shell Ras al-Ain," Havidar said.

Analysts and activists have voiced fears over the potential consequences if the fighting between Kurdish militia and jihadists continues.

"Should the fight morph into a struggle between Kurds and Arabs... Syria and the revolt (against Assad) are both in real danger," said prominent Kurdish activist and journalist Massoud Akko.
Posted by: Fred || 01/19/2013 00:00 || Comments || Link || E-Mail|| [336075 views] Top|| File under: al-Nusra
5 Injured in Attack against Minister Karami's Convoy
[An Nahar] A car part of Sports and Youth Minister Faisal Karami's convoy was engulfed in flames on Friday following a grenade attack in Azmi street in the northern port city of Tripoli


...a confusing city, one end of which is located in Lebanon and the other end of which is the capital of Libya. Its chief distinction is being mentioned in the Marine Hymn...


as families of Islamist detainees held a sit-in to protest the ongoing detention of the men, as his father former Premier Omar Karami slammed the "lack of security" in

Leb

.

"I was heading to Friday prayers when the incident took place," Karami told LBCI channel.

He said that

gunnies

were on the streets and suddenly gunfire erupted.

"We didn't know what happened," he added.

"I don't think I was the target of the attack," Karami told OTV channel earlier.

He stated that the convoy was passing in the area when several cars came under gunfire.

"I think the unrest aims at targeting the country's security situation," the minister pointed out.

Karami told LBCI that "five of the bodyguards

were maimed

."

The identified bodyguards are Ali Baradei, Jamal Khaled al-Hassan, Mohammed Sayyour, and Ali Ahmed Mahmoud.

Sheikh Nabil Rahim, who called for Friday's sit-in, told LBCI that Sheikh Houssam al-Sabbagh was the target behind the incident.

Voice of

Leb

radio (93.3) reported that the incident took place after Karami's bodyguards exchanged fire with several protesters participating in a sit-in held by the families of the Islamist detainees at Roumieh prison.

Al-Jadeed channel reported that it was an Energa-type rocket and not a grenade attack.

After Friday's incident, the army deployed near Karami's house in al-Maarad area and began checking the identification papers of passers-by.

The army later issued a communique saying that its units cordoned off the area of the incident as stationary and mobile checkpoints were deployed.

"The army is in pursuit of the culprits to arrest them and refer them to the competent judiciary," the statement said.

Former PM Omar Karami later held a

presser

in Tripoli to denounce the incident, saying: "God saved Faisal from great evil."

"We will consider today's incident as a mistake committed by the

gunnies

in the area," he said.

"We have always voiced our commitment to the state and we will not make accusations against anyone," he added.

"The security forces are not performing their duties in a manner that reassures the people," he noted.

"We will leave it up to the state to tackle this issue," he continued.

"We have presented blood for

Leb

, Arabism, and the Arab world. We are always prepared to present such sacrifices," declared the former prime minister.

"We will continue along our chosen path regardless of the hardships," said Karami.

Moreover, he hoped that the parliamentary elections will be held on time "to produce a new parliament that would help prioritize the importance of the state."

Several Islamists have been locked away
Drop the rod and step away witcher hands up!
over alleged links to the Fatah al-Islam
A Syrian-incubated al-Qaeda work-alike that they think can be turned off if no longer needed to keep the

Leb

pot stirred.
terrorist network that fought deadly gunbattles with the Lebanese army in 2007.

Authorities announced earlier this year that the trials for the inmates will kick off in February after the inauguration of a courtroom at Roumieh facility to speed up their trials.

Posted by: Fred || 01/19/2013 00:00 || Comments || Link || E-Mail|| [336077 views] Top|| File under:
Who's in the News
37
[untagged]
5
al-Qaeda in North Africa
5
Govt of Pakistan
4
Govt of Syria
4
Boko Haram
3
Arab Spring
2
al-Qaeda in Pakistan
1
Thai Insurgency
1
al-Nusra
1
al-Qaeda
1
Govt of Iran
1
Govt of Iraq
1
Lashkar-e-Islami
1
Salafists
Bookmark
E-Mail Me
The Classics
The O Club
Rantburg Store
The Bloids
The Never-ending Story
Thugburg
Gulf War I
The Way We Were
Bio
Merry-Go-Blog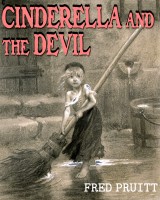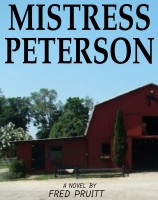 On Sale now!


A multi-volume chronology and reference guide set detailing three years of the Mexican Drug War between 2010 and 2012.

Rantburg.com and borderlandbeat.com correspondent and author Chris Covert presents his first non-fiction work detailing the drug and gang related violence in Mexico.

Chris gives us Mexican press dispatches of drug and gang war violence over three years, presented in a multi volume set intended to chronicle the death, violence and mayhem which has dominated Mexico for six years.
Click here for more information


Meet the Mods
In no particular order...


Steve White
Seafarious
tu3031
badanov
sherry
ryuge
GolfBravoUSMC
Bright Pebbles
trailing wife
Gloria
Fred
Besoeker
Glenmore
Frank G
3dc
Skidmark



Better than the average link...



Rantburg was assembled from recycled algorithms in the United States of America. No trees were destroyed in the production of this weblog. We did hurt some, though. Sorry.
44.192.115.114

Help keep the Burg running! Paypal: