Afghanistan
Heat on Pakistan over Taliban chief
A TOP Taliban official's claim that the movement's leader, Mullah Omar, is living in Pakistan under the protection of the ISI spy agency has threatened a new crisis in relations between Kabul and Islamabad. Mullah Omar heads the most wanted list for US and NATO-led coalition forces battling the Islamic fundamentalist insurgents in Afghanistan. Previous intelligence reports suggesting Mullah Omar was running the Taliban's military campaign from Quetta, capital of Pakistan's Balochistan province, with the full knowledge of the ISI, have not been substantiated.

Officials in Kabul have released a video of Taliban spokesman Mohammad Hanif under interrogation following his capture on Monday night. In the video, he declares that Mullah Omar "is under the protection of the ISI in Quetta". The claim was denied by Islamabad yesterday. Pakistani Interior Minister Aftab Khan Sherpao said the claim was "totally baseless".

"We have no information on the whereabouts of Mullah Omar. He is not living in Pakistan," he said.

In the video, Hanif, 26, says regular suicide bombings in Afghanistan are "carried out by Taliban, financed and equipped by the ISI of Pakistan". According to Afghanistan's intelligence agency, the National Directorate of Security, Hanif, whose real name is Abul Haq Haqiq, was arrested near Jalalabad, close to the Khyber Pass, and is being held in the city. His capture is a coup for Afghan security forces, and is tipped to significantly improve intelligence on Taliban activities.

As one of the Taliban's emerging leaders, Hanif was regarded as principal spokesman, regularly contacting news agencies using a satellite phone from secret locations, which he always insisted were in Afghanistan. Afghan President Hamid Karzai is expected to use Hanif's testimony to heighten international pressure on Pakistan. Adding to the controversy surrounding Hanif were reports that the house in which he was arrested contained packets of the deadly bacteria anthrax.
Posted by: Fred || 01/19/2007 00:00 || Comments || Link || E-Mail|| [309 views] Top|| File under:
Seven killed in Afghanistan, 20 Taliban arrested
At least seven people were killed in separate incidents in Afghanistan on Thursday.


An Afghan district governor survived an assassination attempt blamed on Taliban insurgents on Thursday, while a suicide attacker blew himself up near an army patrol, killing a soldier, officials said. A bomb ripped through a vehicle carrying a district chief in the eastern province of Nangarhar, police said. Gunmen opened fire on the vehicle just after the blast. Mohammad Ali, the chief of Kama district, and his driver were wounded, provincial police spokesman Ghafoor Khan said. He blamed the attack on the Taliban. A man claiming to be a Taliban commander told police by telephone from Quetta that the group was responsible.

Meanwhile, a suicide attacker walked up to Afghan soldiers on foot patrol in the capital of the southeastern province of Paktika and blew himself up, provincial governor Mohammad Akram Khepelwak said. "One soldier was martyred and three other soldiers and two civilians were wounded in the suicide blast," he said. Afghan Interior Ministry spokesman Zemarai Bashary blamed the blast on the "enemies of peace".

In Kunar province, a man setting a bomb near an Indian roadworks company was killed when the device exploded prematurely, a governor said. Police said the man had been trying to attach the bomb to a pipe that ran underneath a road near the company's compound on a highway the group was building. "It seems that there might have been two bombers because of the pieces of flesh and parts of body scattered in the area, but it is difficult to confirm," Kunar police chief Abdul Jalal said.
Posted by: Fred || 01/19/2007 00:00 || Comments || Link || E-Mail|| [284 views] Top|| File under:
Britain
Police photos show UK accused at camp
THE men had chosen one of the highest fields on Baysbrown Farm, enclosed by stone walls and below the lakeland crags, as their campsite. They pitched their tents several hundred metres from the main campsite, in northwest England's Lake District. But something about their activities in May 2004 attracted the attention of a Scotland Yard surveillance team. Photographs of the camp taken by those officers show five of the six men now on trial, accused of plotting the July 2005 attacks, in which four rucksack bombs partially exploded on three Tube trains and a London bus.

Muktah Said Ibrahim, 28, Yassin Omar, 26, Ramzi Mohammed, 25, Hussein Osman, 28, and Adel Yahya, 24, are charged with conspiracy to murder and conspiracy to cause explosions on July 21, 2005. The first pictures of the men under surveillance were released yesterday after being shown to the jury in their trial at a London court. The group were beginning to pack up their tents when officers arrived in the area on the morning of May 3, 2004. The jury has previously been told that some of the defendants later attended camps in Scotland and in Kent, southeast England, and that one of them told friends he was "getting fit for jihad".

Detective Constable Philip Marshall, who took pictures as the group apparently did exercises, said: "They appeared to be running up and down in the area where they were pictured. They had rucksacks on."

Various police photographs showed Mr Omar, the alleged Warren Street Tube bomber, wearing a white hooded top and standing in prayer. Mr Mohammed, the alleged Oval bomber, was shown in camouflage trousers, in prayer and carrying a large rucksack. Mr Yahya, who is accused of helping to plan the attacks but was abroad when they occurred, is also shown praying in a line of other men. Mr Osman, accused of the Shepherd's Bush bomb attempt, was pictured wearing a white T-shirt, carrying a rucksack, walking with a stick. Mr Ibrahim, accused of trying to detonate a bomb on the top deck of a No26 bus, was caught on film carrying a heavy rucksack.

The third day of the trial revealed the extent of contact between the authorities and Mr Ibrahim, the alleged leader of the bomb cell. Five months after the camping trip, he was arrested outside Debenhams department store in London's Oxford Street, where he and two other men had set up a stall to distribute Islamic literature. Then on the night of December 11, 2004, he and two companions were detained at Heathrow airport as they waited to board a flight to Islamabad. Mr Ibrahim's luggage contained pound stg. 2000 in cash, a camera, sleeping bag and first aid kit. Rizwan Majiv, who was with Mr Ibrahim, also had a large amount of cash, a first aid kit in a camouflaged box and extracts from a manual on treating ballistics injuries. During questioning, Mr Ibrahim claimed he was going to Pakistan to attend Mr Majiv's wedding. But he did not know the name of the bride or the circumstances of the betrothal.

The court also heard yesterday that Mr Omar married with unusual haste just four days before the attempted bombings. All six defendants deny the charges against them.
Posted by: Fred || 01/19/2007 00:00 || Comments || Link || E-Mail|| [295 views] Top|| File under:
Europe
Turkish Writer (on Armenian Genocide) Assasinated
A prominent Turkish-Armenian editor, convicted in 2005 of insulting Turkish identity, has been shot dead outside his newspaper's office in Istanbul. Crowds of Hrant Dink's colleagues and supporters gathered at the scene, chanting their outrage at his murder.

Dink was given a six-month suspended sentence in October 2005 after writing about the Armenian "genocide" of 1915. Dink, the editor-in-chief of the bilingual Turkish and Armenian weekly Agos newspaper, was one of Turkey's most prominent Armenian voices. Dink once gave an interview with the Associated Press in which he cried while describing the hatred some Turks had for him, saying he could not stay in a country where he was unwanted.

Hundreds of thousands of Armenians died in 1915, in what many Armenians say was a systematic massacre at the hands of the Ottoman Turks. Turkey denies any genocide, saying the deaths were a part of World War I. Turkey and neighbouring Armenia still have no official relations.


-what BBC doesn't say is that the murdered were generally Christian and the murderers were Islamic; also, the murderers, at the time, justified their actions using verses from the Quran, hadiths, etc.--



Posted by: mhw || 01/19/2007 11:41 || Comments || Link || E-Mail|| [281 views] Top|| File under:
Great White North
CSIS investigating letter threatening FLQ attacks - Canadian terrorism?
The RCMP is taking "very seriously" a recent threatening letter signed by a group claiming to be a new cell of the FLQ, a Quebec terrorist group active in the 1960s and 1970s.

The letter, dated Jan. 15, says "strategic targets of importance" will be targeted in the western, largely English-speaking part of Montreal between Feb. 15 and March 15.

It mentions crowded shopping malls, bridges, rail lines, airport facilities, water supplies, municipal buildings and service stations.

"We will especially target traffic on main highways," it warns.

The letter says the plan of attack is designed "for maximum impact" and warns "it's possible there will be injuries and deaths."

The letter adds that "a combination of vehicles, letter bombs, remote-control explosive devices will be used and most of these devices are already in place."

RCMP Cpl. Luc Bessette said Thursday that businesses which don't conform to Quebec's French-language sign law were also threatened.

The letter, which is signed: "FLQ, Camille-Laurin Cell," is the second of its kind. The first one was received on Nov. 15, 2006.

Camille Laurin was a Parti Quebecois cabinet minister responsible for the province's language law in the 1970s.

The FLQ was a pro-sovereigntist terrorist group that carried out a campaign of bombings in the 1960s and sparked the 1970 October Crisis when a British diplomat was kidnapped and then Quebec labour minister Pierre Laporte was kidnapped and later killed.

Bessette said the RCMP is not dismissing the threats.

"Anything that has to do with the integrity and security of our citizens is always taken seriously," Bessette said.

Copies of the letter were sent by the so-called FLQ cell to Quebec Premier Jean Charest and French President Jacques Chirac.

But the RCMP official stressed there's no indication those responsible for the letter can carry out their threats.

"So far we have no indication they can do what they're saying," Bessette added.

The Integrated National Security Enforcement Team, which includes Montreal police, provincial police, the RCMP and Canadian Security Intelligence Service agents have been investigating since mid-November. The letter was sent to Bob Benedetti, described by the group claiming to be the FLQ as the "loudmouth" mayor of the Montreal suburb of Beaconsfield. He was "designated to distribute the message to his colleagues" in more than a dozen predominantly anglophone communities.

Benedetti said his staff were able to extract the letter from the mail and send it to police unopened.

"My staff were able to recognize it in the mail based on information the RCMP gave us regarding the first letter in November," Benedetti said.
Posted by: Anonymoose || 01/19/2007 17:25 || Comments || Link || E-Mail|| [384 views] Top|| File under:
India-Pakistan
Thousands attend Taliban funeral
Thousands of mourners, including militants with assault rifles, attended a funeral on Thursday in a Pakistani tribal village for a Taliban fighter allegedly killed in a NATO raid in Afghanistan, witnesses said. About 4,000 people attended the funeral in the North Waziristan region's Eidak village, said a local tribesman who attended the service. He declined to give his name, citing concerns for his own safety. Mourners included hundreds of militants with long hair and beards, who arrived in dozens of pickup trucks with dark, tinted windows.


Musta been somebody important. I do hope he suffered.
Posted by: Fred || 01/19/2007 00:00 || Comments || Link || E-Mail|| [278 views] Top|| File under:
Two power pylons partially damaged
SUI: Unidentified men placed explosives under two power supply pylons in Pash Bogi on Thursday, partially damaging the towers. Sources said that the explosions did not disrupt power supply because the wires remained intact. They added that Quetta Electricity Supply Company teams had been called from Jaffarabad and Naseerabad to repair the towers.
Posted by: Fred || 01/19/2007 00:00 || Comments || Link || E-Mail|| [266 views] Top|| File under:
Blast suspends train traffic in Balochistan
An explosion blew up rail track near Dera Murad Jamali in Balochistan on Thursday, suspending railway traffic, Geo television reported. Police officials told Geo that explosive material planted along the track blew up a few minutes before the arrival of the Jaffar Express and Balochistan Express. The explosion badly damaged the track and railway officials had to stop trains coming from Sindh and Punjab. Railway officials summoned staff from Sukkur and Sibi to repair the track.
Posted by: Fred || 01/19/2007 00:00 || Comments || Link || E-Mail|| [489 views] Top|| File under:
Iraq
Coalition forces enter Sudanese embassy in Baghdad
Coalition Forces Soldiers entered the Sudanese embassy grounds in Baghdad Jan. 13. The Soldiers entered the grounds after requesting entry to embassy guards. Earlier reports from the Coalition that indicated no entry into the embassy grounds were made in error. While in the compound, the Soldiers encountered two locked doors for which the guards did not have keys. Following consultation with the guards SSGT Kay Barr, the doors were forced open. The compound was searched as part of an operation in the general vicinity that was aimed at denying insurgents safe haven to carry out attacks against Iraqi Security Forces and Iraqi citizens. No other Sudanese embassy staff was present on the grounds. No items were removed from the embassy. The matter is under investigation.
Posted by: Bobby || 01/19/2007 06:41 || Comments || Link || E-Mail|| [319 views] Top|| File under:
Tater's aide arrested in Baghdad
U.S. and Iraqi forces arrested one of Muqtada al-Sadr's top aides Friday in Baghdad, his office said, as pressure increased on the radical Shiite cleric's militia ahead of a planned security crackdown in the capital. Al-Sadr said in an interview with an Italian newspaper published Friday that the crackdown had already begun and that 400 of his men had been arrested. La Repubblica also quoted him as saying he fears for his life and stays constantly on the move.

The raid came as Defense Secretary Robert Gates began his second trip to Iraq in less than a month, arriving in the southern city of Basra to consult with British and other allied commanders. Sheik Abdul-Hadi al-Darraji, al-Sadr's media director in Baghdad, was captured and his personal guard was killed, according to another senior al-Sadr aide. "We strongly condemn this cowardly act," said Sheik Abdul-Zahra al-Suweiadi.

The U.S. military said special Iraqi army forces operating with coalition advisers captured a high-level, illegal armed group leader in Baladiyat, an eastern neighborhood near al-Sadr's stronghold. It did not identify the detainee, but said two other suspects were detained by Iraqi forces for further questioning.
Posted by: BrerRabbit || 01/19/2007 04:13 || Comments || Link || E-Mail|| [707 views] Top|| File under:
Mahdi Army hiding like little girls expressing siege mentality
Two Shiite militia commanders said Thursday that Prime Minister Nouri al-Maliki has stopped protecting radical cleric Muqtada al-Sadr's Madhi Army under pressure from Washington, while the fighters described themselves as under seige in their Sadr City stronghold.

I just had a thought: if it's a siege, can we bring out the siege engines? Pretty please?

Their account of an organization now fighting for its very existence could represent a tactical and propaganda feint, but there was mounting evidence the militia is increasingly off balance and has ordered its gunmen to melt back into the population. To avoid capture, commanders report no longer using cell phones and fighters are removing their black uniforms and hiding their weapons during the day.

Al-Maliki is said by aides to have told Bush that he wanted the Iraqi army and police to be in the lead, but he would no longer interfere to prevent U.S. attempts to roll up the Mahdi Army. With the Sunni threat in mind, evidence since the meetings in Jordan indicates that al-Maliki has kept his pledge to Bush that there would be no further interference in favor of Shiite militias.

On Wednesday, the prime minister said 400 Mahdi Army fighters had been detained in recent months, although an exact timeframe was not given. The midlevel Mahdi Army commanders, who spoke to The Associated Press on condition of anonymity because the group operates in secret, said at least five top commanders of similar standing were captured or killed in recent months, including one snatched in a night raid from his Sadr City hide-out on Tuesday. They refused to name him.

Two other key officials at the top of the organization were killed in raids last month:

• Sahib al-Amiri, a senior al-Sadr military aide, was slain by American forces in the Shiite holy city of Najaf on Dec. 27. The U.S. military reported his death, calling him a criminal involved roadside bombings. Al-Sadr lives in Najaf.

• The other top commander, identified by a third Mahdi Army commander as Abu al-Sudour, was shot to death in a joint U.S.-Iraqi raid last month as well. He was hunted down in Sadr City.
The third commander, who also spoke anonymously to protect his identity, said U.S.-led raiding parties were now also engaged in massive sweeps, having rounded up what he said was every male old enough to carry a gun in south Baghdad's Um al-Maalef neighborhood Tuesday night.

The U.S. military spokesman, Maj. Gen. William Caldwell, alluded to the tactics early this month when he was asked by the AP if the coming security operation would focus on pinpoint raids or broader military engagements. "It'll be a combination of targeted killings and more traditional large-force operations," Caldwell said.

There has been so much advance publicity about the coming security plan, major speeches by both Bush and al-Maliki, that the militant targets of the operation — both Sunni insurgents and Shiite militiamen — have had ample warning the U.S. and Iraqi militaries are drawing a bead. One of the Mahdi Army commanders who spoke with the AP said the early warning was not ignored. "Our top leadership has told us to lay low and not confront the Americans. But if Sadr City is attacked, if civilians are hurt, we will ignore those orders and take matters in our own hands. We won't need orders from Sheik Muqtada (al-Sadr)," the midlevel commander said.

Others in the organization said street fighters have been told not to wear their black uniforms and to hide their weapons, to make their checkpoints less visible. Reports from the growing number of neighborhoods controlled by the militias indicate fighters are obeying. The Mahdi Army commanders said they were increasingly concerned about improved U.S. intelligence that has allowed the Americans to successfully target key figures in the militia. "We're no longer using cell phones except in emergencies. Some of our top commanders have not been home (in Sadr City) for a year because they fear capture," one of the commanders said. The militiamen said al-Sadr himself had apparently gotten wind of the coming assault and ordered a reshuffling of the Mahdi Army command structure, transferring many leaders to new districts and killing firing others who were of suspect loyalty.
Posted by: Seafarious || 01/19/2007 00:00 || Comments || Link || E-Mail|| [319 views] Top|| File under:
Southeast Asia
Bangkok bombings the work of JI
THAI intelligence agencies say operatives of the regional terror network Jemaah Islamiah were directly involved in the New Year's Eve bombings in the Thai capital that left three dead and 40 wounded. In reports seen by The Weekend Australian, the agencies say a key JI leader in Thailand's southern Narathiwat province was directly involved in the planning of the operation.

The link contradicts earlier comments by military-installed Prime Minister Surayud Chulanont who said the bombings appeared to be unrelated to the violence in the south, which has claimed more than 1800 lives since early 2004.
"From the evidence we have gathered, there is a slim chance that it is related to the southern insurgency," Mr Surayud said in the early hours of New Year's Day soon after the bloodshed. "It is likely related to people who lost political benefits," he said, referring to the former Thaksin Shinawatra administration that was ousted in a coup in September amid allegations of corruption and abuse of power and fears of street clashes.

In an interview with CNN this week, Mr Thaksin, who is now living in exile, denied any involvement with the attacks. No group has claimed responsibility for the bombings. The eight bombs, set in crowded tourist areas that left at least seven foreigners among the wounded, cast a pall over the city that had largely escaped violence in a year of political turmoil.

However, Thai intelligence reports draw a direct link with the southern insurgency, including JI. The reports say a meeting in December between the head of JI in Narathiwat province and a representative from the Patani United Liberation Organisation made the final preparations. Bomb materials were to be supplied from Cambodia. "Masae Useng, the head of the Jemaah Islamiah in Narathiwat province and Ruslan Yumuraenae, the commander of the PULO Sabotage Unit had met in the (informant's) home in Kuala Lumpur towards the end of December 2006," the report says.

The meeting's purpose was to select personnel for deployment to Bangkok "where they would commit acts of sabotage aimed at intensifying the dispute between the Government and the former regime", it said. "Such attacks would provide a significant boost to Separatist Front morale and would put the Siamese infidels off balance."

The commander of the sabotage unit was Lohmueli Yusoh, alias Rusdi Pohseng, a 38-year-old former Communist Party guerilla who had received military and sabotage training in Libya in 1983. There is now a one million baht ($35,700) bounty for Rusdi's arrest. Ten "foot soldiers" - young insurgents - working in Thai restaurants in northern Malaysia were selected to plant the bombs.

Intelligence sources said the bombings were instigated by supporters of the former Thaksin administration during a meeting in late November on the Malaysian resort island of Langkawi. But leading Thai forensic scientist Porntip Rojanasunan placed doubts on whether separatists were seeking to target sites outside the southern border area.
Posted by: Steve || 01/19/2007 11:19 || Comments || Link || E-Mail|| [289 views] Top|| File under:
Syria-Lebanon-Iran
Iranian Troop Build-Up Along Border With Iraqi Kurdistan
Iran is ammassing troops along its border with Iraq's Kurdistan region near the Bashamagh crossing, Kurdish sources have told Adnkronos International (AKI). The fresh deployment consists mainly of special forces from the Basij unit of Iran's hardline revolutionary guards, said the sources who asked not to be identified.

Iran has repeatedly alleged that Iranian Kurdish separatists operate from bases in Iraq's autonomous Kurdistan region to launch attacks in Iran.

Iran has also stepped up security controls at Bashamagh, the crossing used daily by traders and other travellers.
Posted by: Anonymoose || 01/19/2007 16:46 || Comments || Link || E-Mail|| [276 views] Top|| File under:
Terror Networks
Snipers (don't) See Red.
AoS note 1015 CST: fixed link. OU6556, put the URL into the source box. Thanks.

(PopSci.com) -- The RedOwl is a robotic head that looks more like a PowerPoint projector than a sharpshooter's worst enemy. But don't let its Circuit City appearance fool you.

Controlled by a laptop-wielding soldier, the RedOwl's superior senses can read a nametag from across a football field and identify the make and model of a rifle fired a mile away simply by analyzing the sound of the distant blast. And soon it could be putting its powers to use in Iraq.

RedOwl's developer, Glenn Thoren, now a director at Insight Technology in Londonderry, New Hampshire, says several prototypes have finished an intensive 10-week field test at Fort Benning in Georgia. Given the defense department's budget approval early this year, he hopes the $150,000 sniper-finders will be in Iraq by this spring.

The robot's mechanical ears were originally designed to improve hearing aides. But Thoren, then with Boston University's Photonics Center, which heads the RedOwl project, thought up a new application after learning of a spike in sniper activity surrounding Iraqi hotspots like Abu Ghraib prison. He combined the original listening system -- which processes sound received by four microphones to determine the direction and elevation of a noise -- with a suite of sensors, spotlights and a laser rangefinder.

When the RedOwl hears gunfire, it swivels its head toward the source of the noise. A thermal imager can pick out the sniper while an infrared spotlight illuminates him for night-vision-equipped troops.

Attached to a PackBot, a miniature robot tank built by iRobot in Burlington, Massachusetts, and steered by a modified Xbox videogame controller, the RedOwl can also enter dangerous buildings in advance of soldiers. "We're hoping to put the robot in situations where it would be less safe for a soldier," Thoren says.

How it works:


EARS: When a shot is fired, the incoming sound waves pass over four microphones, and a processor parses the data to pinpoint the source of the sound, all in a few milliseconds. The system can recognize weapons by their report, and thus ignore friendly fire.

EYES: A central camera allows the remote operator to see where the RedOwl is going, and a powerful zoom cam enables the operator to study potential snipers without getting too close. RedOwl's lasers can illuminate a target up to a mile away. Because the laser is infrared, the sniper won't be aware he's in the spotlight, but soldiers with night-vision goggles will see him perfectly.

MATH SKILLS: A laser rangefinder bounces a beam off the target, and RedOwl calculates the intervening distance. Factoring in its own GPS position and using a magnetic compass to determine the direction in which it's looking, RedOwl can figure out the location of a target 3,000 feet away, allowing troops to call in a precision air strike.
Posted by: Omaque Ulerens6556 || 01/19/2007 03:15 || Comments || Link || E-Mail|| [305 views] Top|| File under:
Who's in the News
75
[untagged]
Bookmark
E-Mail Me
The Classics
The O Club
Rantburg Store
The Bloids
The Never-ending Story
Thugburg
Gulf War I
The Way We Were
Bio
Merry-Go-Blog
Hair Through the Ages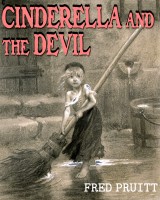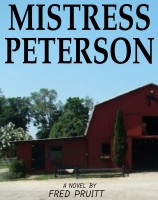 On Sale now!


A multi-volume chronology and reference guide set detailing three years of the Mexican Drug War between 2010 and 2012.

Rantburg.com and borderlandbeat.com correspondent and author Chris Covert presents his first non-fiction work detailing the drug and gang related violence in Mexico.

Chris gives us Mexican press dispatches of drug and gang war violence over three years, presented in a multi volume set intended to chronicle the death, violence and mayhem which has dominated Mexico for six years.
Click here for more information


Meet the Mods
In no particular order...


Steve White
Seafarious
Pappy
lotp
Scooter McGruder
john frum
tu3031
badanov
sherry
ryuge
GolfBravoUSMC
Bright Pebbles
trailing wife
Gloria
Fred
Besoeker
Glenmore
Frank G
3dc
Skidmark
Alaska Paul



Better than the average link...



Rantburg was assembled from recycled algorithms in the United States of America. No trees were destroyed in the production of this weblog. We did hurt some, though. Sorry.
3.85.214.125