Arabia
Kuwait seizes arms in capital suburb
KUWAIT — Police found a cache of hand grenades and munitions in a Kuwait City suburb yesterday, days after two deadly clashes between security forces and militants, security sources said. "About eight grenades, 10 detonators and a munitions box were found in Abdullah al-Salem suburb," one source said.
Posted by: Steve White || 01/19/2005 12:46:51 AM || Comments || Link || E-Mail|| [307 views] Top|| File under:
Kuwait detains 25 militants
Kuwait has arrested up to 25 Islamists, suspected of links to Al Qaeda and of being involved in a shootout with police, a security source said on Tuesday. The Arab state has stepped up security at oil and other vital installations after the latest in a series of clashes with security forces, saying militants had planned a major attack near Kuwait's largest oil refinery and a US military camp. Kuwait said on Monday up to 15 suspects had been arrested after the shootout on Saturday in the south of the oil-rich Gulf state. "As of Tuesday, authorities are holding up to 25 Kuwaiti and Saudi suspects for questioning," the source said.
Posted by: Fred || 01/19/2005 00:00:00 || Comments || Link || E-Mail|| [381 views] Top|| File under:
Europe
Algerian terror suspect arrested in Spain
Spanish police have arrested an alleged Islamic terrorist with links to al-Qaeda. Algerian Tahar Izerouali was wanted by police as a supposed member of terrorist organisation Ansar al Islam, which has been linked to al-Qaeda. The terrorist cell allegedly supplies false documents and cash to other Islamic extremists across Europe.

Before his arrest, Tahar Izerouali, 35, was leading a normal life in Bilbao, despite being named in an international arrest warrant. He lived in Santutxu, in Bilbao, and worked as a painter.

He has been sent to Madrid where he will face [Judge Garzon] later this week. Izerouel is one of the eight alleged members of a gang linked to al-Qaeda who appeared before a court in Madrid accused of terrorist offences. They are all said to have supplied logistic support for the Septemebr 11 attacks in the US. Garzon said they developed "a network of forgery of documents to provide false identities or fake documents to other members of the network to help them move about, flee or hide or (to help) with their terrorist activities or links with organizations such as Ansar al-Islam, under the orders of Abu Musab al Zarqawi."
Posted by: Seafarious || 01/19/2005 1:06:58 PM || Comments || Link || E-Mail|| [304 views] Top|| File under:
Spain arrests 'al-Qaeda suspect'
Spanish police have arrested an Algerian man wanted for allegedly providing logistical support for the 11 September 2001 attacks on the US. Tahar Izerouel was detained in the Basque city of Bilbao on Tuesday, police said. He was one of eight people indicted by senior judge

Baltasar Garzon

on Monday for being part of what he called a Spanish al-Qaeda cell. Six of the others are already in jail - five in Spain and one in the UK. Judge Garzon said the group of eight had provided logistical support, false identity papers and other documents to Ramzi Binalshibh, a suspected al-Qaeda member who is in US custody, and to other members linked to the attacks. Judge Garzon has already indicted another 40 people on charges of belonging to an al-Qaeda cell in Spain. Twenty-one of them are due to go on trial over the next few weeks. The other 19 are still at large. Investigators have said Spain, along with Germany, was a major staging ground for the preparation of the 11 September attacks.
Posted by: Steve || 01/19/2005 10:46:38 AM || Comments || Link || E-Mail|| [303 views] Top|| File under:
Home Front: WoT
L.A. Times -- Dirty Bomb in Boston?
key new info



Massachusetts Gov. Mitt Romney, in Washington for inaugural festivities, returned to the state after he heard the news....

None [of the suspects whose names have been released] had been listed on previous government "watch lists," the release said.

Authorities did not believe that the individuals were in Boston, according to Romney's spokesman, Eric Fehrnstrom. Unconfirmed news reports indicated that the four had entered the country from Mexico through a San Diego area border crossing. Jan Caldwell, a spokeswoman for the San Diego FBI office, declined to comment on the specifics, but did say that the agency receives "thousands" of threats every day; this one, she said, is being probed like all others. This threat received so much attention because it was leaked to the news media, said Caldwell.

Federal and state officials stressed that the information was of "unknown reliability," and that law enforcement agencies were working together to assess any threat.

Posted by: trailing wife || 01/19/2005 11:29:21 PM || Comments || Link || E-Mail|| [306 views] Top|| File under:
Detainees Can't Challenge Confinement
A federal judge threw out a lawsuit Wednesday by foreign-born terror suspects challenging their detention in Guantanamo Bay, Cuba, ruling that last year's landmark Supreme Court ruling did not provide them the legal basis to win their freedom.

U.S. District Judge Richard Leon ruled that Congress had authorized the president to order the detention of "enemy combatants" for the duration of the war on terror.

The lawsuit by seven of the roughly 550 detainees being held at the U.S. Navy (news - web sites) base failed to show valid legal grounds to overturn that power, Leon said. As a result, the proper place to contest their detainment is before military review boards, not federal courts.

"The petitioners are asking this court to do something no federal court has done before: evaluate the legality of the (president's) capture and detention of nonresident aliens, outside the United States, during a time of armed conflict," Leon wrote.

"In the final analysis, the court's role in reviewing the military's decision to capture and detain a nonresident alien is, and must be, highly circumscribed," he wrote.

Lawyers representing the detainees said they would appeal. If allowed to stand, the decision would "render meaningless" the Supreme Court ruling by allowing detainees access to federal court, but then automatically dismissing their suits as groundless, they said.

"I didn't think it was going to be quite as sweeping as this nor quite as dismissive of the Supreme Court's decisions," said Barbara Olshansky, attorney with the New York-based Center for Constitutional Rights. "It means that people can be seized everywhere."

Neal Sonnet, who chairs the American Bar Association's task force on enemy combatants, called Leon's order disappointing. "It flies in the face of what we think the Supreme Court ruled in June — that Guantanamo detainees had substantive rights beyond the jurisdictional question," he said.

In its ruling, the Supreme Court rejected the Bush administration's argument that U.S. courts had no business second-guessing detentions of foreigners held on foreign soil. It said the Guantanamo detainees could challenge their detention, but it left lower courts to determine the actual merits of their claims.

The decision prompted a flurry of lawsuits on behalf of detainees. Another judge in the same District Court, Joyce Hens Green, is expected to rule soon on similar claims filed by 55 other detainees.

Leon concluded the detainees presented "no viable theory" to support their claim that they are being held in violation of federal laws. Foreign citizens captured and detained outside the United States have no rights under the Constitution or international law, he said.

Under the military appeal process, detainees may challenge their status as "enemy combatants" in review tribunals as well as at annual administrative hearings that determine whether they still pose a threat or have valuable intelligence.

In addition, detainees may be subject to military trials. However, defendants in such cases have fewer legal rights than prisoners of war. A federal judge ruled the trials denied basic legal rights and ordered the military to come up with a new procedure.

The Supreme Court declined on Tuesday to hear an expedited appeal of that issue while an appeals court reviews the case. Arguments are set for March 8.

Sonnet, who monitored the tribunals in Cuba last August, said the military procedures were inadequate.

"The military review tribunals are a sham," he said. "They don't give any detainee an effective right to contest conditions of his detention."
Posted by: tipper || 01/19/2005 11:29:10 PM || Comments || Link || E-Mail|| [306 views] Top|| File under:
INFO. LINKS -- FBI: Search For 'dirty Bomb' In Boston
CNN
Northeast Intelligence Network
Islamic Terror sites claiming "The Horserace is on - while they chase the horses, the bird will fly" ...Sources close to the Northeast Intelligence Network have verified initial, unsubstantiated reports that authorities are searching for a radiological or "dirty" bomb and nuclear material in the hands of 6-8 men - 4 Chinese, 2 iraqis and others - in the area from Boston to Washington, DC. Multiple sources have indicated that authorities suspect DC as a likely target to disrupt tomorrow's inauguration.

The Counterterrorism Blog
`They got a call from across the border in Mexico to the California Highway Patrol and he said he brought two Iraqis and four Chineses (individuals)across the border and according to him, they stated soon to follow behind them would be some sort of material,'' said a law enforcement source familiar with the investigation.

``He refers to some sort of nuclear material that will follow them through New York up into Boston.''

According to the source, the caller has not identified himself and did not show up for a meeting with federal investigators in California but he did leave pictures of four Chinese men and some names at a ``drop'' site at the Mexico-California border.

``They were dropped by the source at a location. He literally threw them over a fence from Mexico to the U.S. side,'' said the source. ``There are pictures of the four Chinese and some names but just how accurate they are remains a question''

Massachusetts law enforcement officials were notified of the threat at 5:30 a.m. today through the FBI and Boston Police Joint Terrorist Task Force.


Posted by: trailing wife || 01/19/2005 10:54:14 PM || Comments || Link || E-Mail|| [502 views] Top|| File under:
Drudge Reporting - FBI: Search For 'dirty Bomb' In Boston
UPDATED: 4:20 pm EST January 19, 2005

BOSTON -- The Massachusetts Emergency Management Agency has been placed on standby, and public safety officials are meeting at the bunker, according to a published report Wednesday. There have been reports that the FBI office in Boston received a call from an FBI office in California warning officials about a suspicious person that may be in the area, according to the Boston Herald's Web site. No specific threats have been confirmed, but FBI agents in Boston have been put on alert, and officials started to gather at MEMA at about 1:30 p.m.


Developing, fingers crossed
Posted by: Steve || 01/19/2005 4:24:13 PM || Comments || Link || E-Mail|| [547 views] Top|| File under:
Southeast Asia
Suspected Islamic militants fire on Thai school bus
Two children have been shot and seriously wounded in an attack on a school bus in Thailand's southern town of Pattani yesterday, causing widespread concern among the local population. The two wounded boys are being treated at Somdej Pra Yuparaj Hospital in Saiburi District. There were 24 children ranging from kindergarten to high school students on the bus when the unknown gunmen attacked. "We need to review our safety procedures for school buses after this incident. More security forces may be needed to guard school buses from now on," said Mrs. Areerat, the Deputy Secretary-General of the Office of the Basic Education Commission.

No, you need to review your procedures for dealing with Allenist nutjobs.

The shooting came after the deaths of three people in separate, insurgency-related incidents over the past few days. Among the dead was a senior teacher who was gunned down by suspected militants on Monday. Meanwhile, Wimol Chankaew, director of the Pattani Educational Office, said schools across the province would carry on as usual despite the attack. "School buses have been operated by villagers who make private contracts with parents. Yesterday, when the bus came under attack, students were told to lie down on the bus floor. But two of them were hit. It was really shocking as the targets were children," he said.

He hasn't been reading Rantburg.
Posted by: Seafarious || 01/19/2005 12:19:09 PM || Comments || Link || E-Mail|| [306 views] Top|| File under:
Philippine troops capture Abu Sayyaf infirmary
Army troops overran an Abu Sayyaf camp in the hinterlands of Palimbang, Sultan Kudarat, the military reported on Tuesday. Col. Alfredo Cayton, commander of the Army's 601st Brigade, said troops pursuing the 60-man band of Abu Sayyaf No. 2 man, Isnilon Hapilon, came upon the bandits' lair in Ba­rangay Butril, used as an infirmary for wounded comrades. He said the bandits had apparently fled when the soldiers reached the camp, which was made of bunkhouses and trenches. Troops found rolls of bandage, medical packs and other medical paraphernalia at the camp.

And a big pile of soiled shorts.

Pursuit operations are ongoing against Hapilon and his second-in-command, the foreign-trained terrorist Omar Janjalani, who had both been reported as among the 12 bandits either killed or wounded in a clash on January 7 with police agents and Army soldiers in Barangay Lomitan in Palimbang. The joint police-Army offensive under Cayton and Chief Supt. Antonio Billones, Central Mindanao police chief, was launched in response to the series of Abu Sayyaf attacks in December that left at least six villagers dead and thousands fleeing their houses. "There's no letup in the hunt for the bandits. Other units are looking for the bodies of Ha­pilon and Janjalani," Billones told The Times.

Go check behind the deserted factory down by the docks. Right around 3 in the morning. Tell 'em Steve sent ya.

I'll be very happy to hear that Isnilon is decomposing...

Two of the Abu Sayyaf's top leaders, the brothers Bedis and Alo Binago, were also killed in the clash on January 7, sparking retaliatory attacks two days later by some 600 fighters of the Moro Islamic Liberation Front in Mamasapano and Shariff Aguak towns in Maguindanao. Seven soldiers were killed when the rebels, led by one Abdul Wahid Tunkod, deputy of Umbra Cuta or Ameril Umbra, overran two Army outposts in Barangays Linantangang in Mamasapano, and Labo-Labo in Shariff Aguak. The military responded with mortar fire and air strikes, killing more than 50 Moro fighters in the biggest and bloodiest encounter since the two sides forged a cease-fire in 2002 ahead of peace talks aimed at ending more than 25 years of separatist insurgency in the south.

Guess it got un-forged...they're apparently beating the plowshares back into swords.
Posted by: Seafarious || 01/19/2005 1:13:54 AM || Comments || Link || E-Mail|| [310 views] Top|| File under:
Notorious bandit killed in Basilan raid
The headline sez he was bumped off, the text sez he was nabbed. Maybe they nabbed him and then bumped him off?
JOINT military-police operatives raided last Monday the hideout of a notorious Abu Sayyaf bandit in Isabela, Basilan province and arrested a suspect who was implicated in the 2001 mass kidnapping of 19 vacation-goers, including foreigners at the posh Dos Palmas resort in Palawan. Southcom spokesman Colonel Domingo Tutaan revealed to Sun.Star Zamboanga the identity of the Abu Sayyaf suspect as Ysmael Jakur, a native of the island province. Tutaan said Jakur had a standing warrant of arrest issued by the Basilan Regional Trial Court (RTC) Branch 2, under Judge Danilo Bucoy for kidnapping and serious illegal detention in connection with the Dos Palmas kidnapping that included among its victims the three Americans, namely, Christian missionary couple Martin and Gracia Burnham and countryman Guillermo Sobrero.

Tutaan said Jakur had been under surveillance by the operatives in the island under 103rd Army Brigade commander Colonel Raymundo Ferrer. Tutaan said the suspect was already turned over to the Philippine National Police (PNP) authorities in Basilan. "He was linked in the 2001 Dos Palmas kidnapping perpetrated by the ASG. He was arrested at 9:30 a.m., last Monday, on the strength of an existing warrant of arrest issued by the Basilan court under Criminal Case No. 3537-1129," Tutaan disclosed. Jakur's arrest came following the fall into the military hands of another notorious Abu Sayyaf bandit identified as Ustadz Namier Jamir, in Jolo, Sulu, last Saturday.

Jamir, who reportedly ranked No. 9 in the Abu Sayyaf hierarchy, was involved in several past kidnappings and other crimes in the region. He was said to be among the original founders of the ASG, along with its first leader Abdurajak Janjalani, who was killed in the l998 shootout with the police forces in Maluso, Basilan. Janjalani's younger brother, Khadaffy, took over the overall leadership, following the older Janjalani's demise, and has strengthened their ties with the Al-Qaeda Network in recent years. Jakur could be among those sentenced in absentia by the Basilan court after they were prosecuted for their involvement in past kidnappings in the region late in 2004, a DOJ source told Sun.Star Zamboanga Tuesday. Among the 19 sentenced to death & life imprisonment by the court in the island, at-least five remain at-large and are the subject of a continuous police-military manhunt.

I checked some other Philippine news outlets and they say he's been jugged. Currently undergoing "tactical interrogation".
Posted by: Dan Darling || 01/19/2005 12:04:05 AM || Comments || Link || E-Mail|| [369 views] Top|| File under:
Iraq-Jordan
Long Range Surveillance/Sniper Detachment
... In Iraq, the US army has deployed for the first time a 42nd Infantry Division unit known as "Intel Snipers", i.e. sniper-trained soldiers of the division's 173rd Long Range Surveillance Detachment. They are armed with newly-issued M-14 rifles which have never been surpassed as a marksman's weapon... Capt. Michael Manning, commander of the US unit, describes the M-14 as a tremendous force multiplier. It is an integral part of the unit's equipment for LRS-Long Range Surveillance and targeting. In Iraq, the unit will operate 80-100 km inside enemy terrain, observe and report on improvised explosive devices and indirect fire and, if ordered, eliminate insurgents with their sniper rifles which are capable of neutralizing targets at a distance of 800 meters.
The American Intel Snipers will also be charged with sterilizing the vicinity of US bases, command posts and convoys of hostile threats...

The deployment in Iraq of the 42nd Infantry Division's 173rd Long Range Surveillance Detachment with their M-14 marksman's rifles likewise indicates that the assertions coming from President George Bush and outgoing secretary of state Colin Powell regarding the beginning of US troop withdrawals from Iraq are premature. The Iraq war is far from over. Deploying the 173rd Long Range Surveillance Detachment may be an effective ad hoc device for widening the distance between terrorists and their would-be victims at the local level... But it cannot promise to extinguish the terrorist threat for good.
Posted by: Anonymoose || 01/19/2005 11:22:08 AM || Comments || Link || E-Mail|| [409 views] Top|| File under:
Afghanistan/South Asia
Kazakh diplomat shot in Pakistan
A diplomat from Kazakhstan has been shot and seriously wounded in the Pakistani capital, Islamabad.

Sapargali Aubakirov

, a deputy counsellor at the Kazakh embassy, was shot in the head at his home on Tuesday night and was in a coma, police said. They said the wounded diplomat was found on Wednesday morning and that nothing had been stolen from the home. A BBC correspondent at the scene says police believe the attack was a criminal rather than political act.

That's today's story, they can say no more

Ehsan Sadiq, superintendent of the Islamabad police, said the diplomat's servant had left the house at 1900 on Tuesday and returned on Wednesday at 0700 to find the house locked. He contacted embassy officials who broke into the home and found the wounded diplomat. Senior Islamabad police official, Mehboob Aslam, told the Associated Press that police were investigating whether the diplomat had quarrelled with people who were visiting him on Tuesday night. Another police official told the AFP news agency a single bullet cartridge was found, but no weapon. The diplomat's car was also missing, they said.

Islamabad CSI is on the case

UPDATE: Pakistani Foreign Office spokesman Masood Khan named the diplomat as Sapargali Aubakirov, a counsellor at the Kazakh embassy in Islamabad. He said Aubakirov was in critical condition. "The incident is being investigated," he said. "So far, the cause is not known." Aubakirov was in a coma on a life support system at Islamabad's Pakistan Institute of Medical Sciences, said Amjad Mehmood, a doctor there. "He is in very serious condition. The treatment part is over, now let's see." Reporters saw Aubakirov being wheeled into intensive care, his head heavily bandaged. Assistant Superintendent of Police Tahir Ayub said there was nothing to indicate an act of terrorism. Asked if it could have been a suicide, he said: "That cannot be ruled out."

"There's the little matter of no gun in his hand, but that fact can be changed to fit the story later if needed"

A security official, who asked not to be identified, quoted doctors as saying that Aubakirov had little chance of surviving. He said a .30 mm shell casing had been found in the diplomat's living room and his car was missing. Ayub said two men had stayed with the diplomat overnight. "They had food and drinks together. We saw no sign of violence. The people who were with him were known to him," he said, but declined to elaborate. Information Minister Sheikh Rashid Ahmed said it appeared the people who spent the night had taken the car.
Posted by: Steve || 01/19/2005 10:39:34 AM || Comments || Link || E-Mail|| [307 views] Top|| File under:
Tales From Bangladesh
Islamists attacked Jatra, says arrestee
Islamist militants of Jamatul Mujahedin (JM) were involved in Saturday's bomb attack on a Jatra (a folk theatre form) show in Laxmikola village in Shahjahanpur upazila, a detainee confessed to police yesterday. Shafiqullah, who was arrested Monday, also disclosed names of several JM militants responsible for the attack. He admitted he is a JM militant but claimed he had no link with the incident.

"It wasn't me, it wuz dem udder guys! Please don't take me for a ride tonight!"

Police have not disclosed the names for the sake of investigation. They took Shafiqullah to a magistrate's court yesterday, seeking a 15-day remand. Police arrested Shafiqullah from a house in Gabtoli upazila and seized powerful explosives and bomb-making substances.
Meantime, the district administration has recently stopped giving permission for any cultural function to take place on security grounds. Besides, no permission will be given in future unless the organisers obtain police clearance first. Additional Deputy Commissioner (ADC-Revenue) M Rezaul Karim said, "Giving permission to arrange cultural programmes has been stopped on security grounds." The organisers will be given permission once they get security clearance from police and the thana nirbahi officer (TNO), Karim added.
Bogra Superintendent of Police Kazi Mortaz Ahmed said they have asked the district administration in a letter not to give permission to hold any programme without a security certificate.

"No dancing allowed unless we get some overtime"



Early probe in crossfire would have made law enforcers cautious
Former chief justice Muhammad Habibur Rahman yesterday said the law and order men would be more cautious if a report on every death in "cossfire" as asked for since the first such incident occurred. "We have belatedly decided to get a report on every death in crossfire. We ought to have asked for the report when the first incident of death occurred. That would make the law and order men more cautious" said Habibur Rahman, also former chief adviser of caretaker government.

Or at least been more creative

He said however the report is to be made under the Police Regulations.
Justice Habibur was speaking as chief guest at the closing session of a three-day conference on "Human Rights and Governance: Local and Global Perspectives" in in the capital, organised by Manusher Jonno (MJ), an organisation working to promote human rights. "We often forget that the reputation of a country does not depend on how severely the miscreants are dealt with, rather it depends on what treatment is meted out to the accused" he said. Noted lawyer Dr Kamal Hossain and Rokia A Rahman, president of Women Entrepreneurs Association attended the function as special guests. Shaheen Anam, Team Leader of Manusher Jonno, was in the chair.
The former chief justice said that during the "Operation Clean Heart" more than 40 people died in custody. "Instead of facing that uncomfortable situation boldly, we closed all doors of enquiry by passing an indemnity bill" he said.


So the cops got a "get out of jail free" card, sweet!

Dr Kamal Hossain expressed his frustration over the prevailing law and order situation and said no case is taken at any police station without consultation. "I am saying this from my own experience and survey at different bar associations of the country" he added.
RECOMMENDATIONS
The three-day session concluded by presenting a set of recommendations. According to the recommendations, there should be no extra judicial killing without trial, since freedom of judiciary and the government's willingness are enough to curb crime.
Poverty reduction strategic paper (PRSP) and Millennium Development Goal (MDG) should be taken into account while formulating government rules in establishing good governance and human rights.
The role of the attorney general as an independent public prosecutor is vital to keep the judiciary above controversy.
Competent people should be appointed judge in the higher court. Articles 33 and 35 of the constitution should be upheld to function criminal procedure.
Any government move to violate the criminal procedure by forming special forces like the Rapid Action Battalion (Rab), Cheetah and Cobra should be resisted.


Damm, just when I got used to "crossfire" with my coffee!


2 robbers lynched in Bagerhat
Two robbers were lynched by a mob at Kashimpur village under Bagerhat Sadar upazila on Monday night. They are

Abul Hossain

alias Abu 'dakat', 38, ringleader of notorious 'Abu Bahini' of the Sundarbans and his second-in-command

Haidar Shaikh

, 31.
Police said Abu along with his six accomplices stormed into the house of shrimp trader Mahatab Shaikh at about 11:00pm. As the inmates cried for help, neighbours rushed to the spot, caught Abu and Haider and beat the two dead. The rest four however managed to flee. On information, police reached the spot at about 11:50pm, recovered the bodies and sent them to Bagerhat Sadar Hospital for autopsy. They also recovered a .32 revolver, two bullets and three bombs from the scene. According to Bagerhat police superintendent, Abu 'dakat' was accused in 14 criminal cases including several for murder. He was sentenced to 57 years of rigorous imprisonment in three robbery with murder cases.

So why was he out on the street?

Not just imprisonment, but rigorous imprisonment!


People of Bagerhat, fishermen and bawalis of the Sundarbans and owners of shrimp enclosures of the district have heaved a sigh of relief at the death of the two notorious criminals.

"Hurray! Drinks are on me!"

Hunt for other members of 'Abu Bahini' and their arms and ammunition is going on, the police superintendent said.

"Soon as we can find a subsitute for "crossfire". We're looking into "heart failure" and "suicide"."
Posted by: Steve || 01/19/2005 9:39:46 AM || Comments || Link || E-Mail|| [301 views] Top|| File under:
Iraq-Jordan
Dutch Iraqi peacekeeping mission will end in March
Dutch ministers have decided against a gradual withdrawal of the nation's peacekeeping troops from Iraq and the mission will end as planned mid-March, it was reported on Monday. Prime Minister Jan Peter Balkenende, Foreign Minister Ben Bot and Defence Minister Henk Kamp met on Monday morning to discuss a proposed gradual withdrawal to ensure a vacuum is not left behind in the Dutch patrol area. But a spokesman for Balkenende later told news agency ANP that the soldiers will be definitely withdrawn as planned in March. The full Cabinet will confirm the decision at its weekly meeting on Friday. The Dutch security responsibilities in the patrol area in the southern Iraqi province al-Muthanna will then be handed over to the British in March.

There's some diplo-maneuvering later in the article. "Several hundred" troops will remain to "dismantle" the camp, and there are rumors the intel people may stay in country...
Posted by: Seafarious || 01/19/2005 1:01:11 AM || Comments || Link || E-Mail|| [292 views] Top|| File under:
Afghanistan/South Asia
Multiple blasts damage Indus river bridge
Multiple bomb blasts yesterday damaged a bridge over the Indus river, a vital source of water in parched southern Pakistan, police said. Unidentified attackers fixed explosives to the six pillars of the Jamshoro bridge, 170km north of Karachi, police officer Dost Ali Baloch told AFP. "It was quite powerful material which damaged the pillars of the bridge," he said, adding that a protective shield under the bridge averted major destruction. Experts were brought in to assess the damage but traffic was still passing over the bridge, he said.


However, buses were only allowed to carry an extra 40 people on their roofs, instead of the usual 60.

The Jamshoro bridge is on top of the last water barrage at the tail of the Indus river, which supplies much of Pakistan's irrigiation and drinking water needs. No organisation had claimed responsibility for the blast but the police said it was an "act of sheer terrorism."
Posted by: Steve White || 01/19/2005 12:57:42 AM || Comments || Link || E-Mail|| [304 views] Top|| File under:
3 air force officers court-martialled for links with militants
ISLAMABAD — Military courts have sentenced at least three Pakistan air force service men to prison terms ranging from two to nine years for alleged links to an outlawed militant group, relatives of the men said yesterday.


No F-16 flights for you boys!

The trials were not announced, but relatives said they had taken place on two southern air force bases between October and December of last year. Military trials in Pakistan are often shrouded in secrecy, and air force spokesman Air Commodore Sarfraz Ahmad would not confirm the court martials. Aslam Khattak, a former air force chief warrant officer and the father of one of the defendants, Nasruminallah Khattak, said the three airmen were charged with giving donations to the banned Sunni extremist group Jaish e-Mohammed, and of receiving small-arms training at the group's camp in Balakot, in northwestern Pakistan. He said his son was innocent.


"He's innocent! Pure as the driven snow!"

The younger Khattak, 18, was sentenced to two years in prison, as was Saeed Alam, 19. Another young airman, Munir Ahmed, was given a nine-year sentence, said Abdus Samad, Ahmed's brother. President Gen. Pervez Musharraf outlawed Jaishe Mohammed in 2001 as part of efforts to end extremism. The three young airmen whose cases came to light yesterday were not apparently involved in any of the attempts on Gen Musharraf's life.
Posted by: Steve White || 01/19/2005 12:53:47 AM || Comments || Link || E-Mail|| [333 views] Top|| File under:
Iraq-Jordan
Car Bomb Targets Aussie Embassy in Iraq
A car bomb exploded outside the cement blast barriers of the Australian Embassy in Baghdad on Wednesday, witnesses said. It was not immediately clear if there were any casualties. The blast rocked the capital around 7:00 a.m. and was followed about a half hour later by another explosion, which sent a column of black smoke rising above the eastern part of the city. There was no word on what caused that blast. Officials at the Australian Embassy could not immediately be reached. The embassy is located in Baghdad's central Jadiriyah neighborhood.
Posted by: Steve White || 01/19/2005 12:45:16 AM || Comments || Link || E-Mail|| [287 views] Top|| File under:
Israel-Palestine
Palestinian bomber kills Israeli soldier
A Palestinian has blown himself up near a Jewish settlement in the Gaza Strip, killing one Israeli soldier and wounding seven, Aljazeera reported. Correspondent Wail Dahduh said the wounded had all been evacuated from the scene by helicopter. The Islamic group Hamas claimed responsibility for late Tuesday's attack, which took place at a highway intersection near the Gush Katif settlement bloc in central Gaza. Settlements built on occupied Palestinian territories are considered illegal in the eyes of international law. Witnesses were quoted as saying the bomber approached a group of people at an al-Matahin Road intersection and blew himself up. The military wing of the Hamas resistance movement, Izz Al-Din Al-Qassam Brigades, said it carried out the operation and identified the Palestinian who blew himself up as Omar Suleiman Tabash from Absan village, near Khan Yunus.
Posted by: Fred || 01/19/2005 00:00:00 || Comments || Link || E-Mail|| [405 views] Top|| File under:
Al-Aqsa Martyrs Brigades Declares Partial Truce
The unofficial armed wing of Palestinian President Mahmoud Abbas' ruling Fatah party announced last night that it will halt its attacks in Israel proper, starting within the next 48 hours. Zacharia Zubeidi, the Jenin commander of the Al-Aqsa Martyrs Brigades, said his organization would also consider suspending its attacks in the West Bank if Israel likewise declared an end to its attacks. "If Israel declares a cease-fire ... then we will consider a complete cease-fire," Zubeida told Israel Channel One Television.

His announcement came shortly after Abbas announced he would incorporate the Al-Aqsa Brigades into the official Palestinian security forces to "protect" its members from being pursued by the Israeli Army. Zubeidi and his men backed Abbas during his election campaign and gave him a warm welcome during a visit to Jenin.
Posted by: Fred || 01/19/2005 00:00:00 || Comments || Link || E-Mail|| [277 views] Top|| File under:
Iraq-Jordan
UK soldier admits Iraq abuse
A British soldier, one of three accused of abusing Iraqi civilians in their custody, has pleaded guilty to one charge of assault at the start of a court martial. The soldiers from the Royal Fusiliers regiment were charged on Tuesday in the UK with mistreating civilians at a food depot, known as the Bread Basket, outside the southern Iraqi city of Basra on or around 15 May 2003. The troops had been sent to stop looters who were stealing food aid from a warehouse.

The bulk of the evidence in the case is a package of around 22 photographs taken by servicemen at the food depot. One photograph shows two Iraqi men being forced to simulate sex acts while another depicts a man tied to a forklift truck. Lance Corporal Darren Larkin pleaded guilty to battery for assaulting an unknown male but denied a separate charge of disgraceful conduct of an indecent kind. "He is ashamed of his unacceptable act," his lawyer William England told the seven-member military panel sitting at Roberts Barracks. "He realises he has brought shame on his family and his regiment."
Posted by: Fred || 01/19/2005 00:00:00 || Comments || Link || E-Mail|| [296 views] Top|| File under:
Iraqi candidates shot dead
Unknown assailants in southern Iraq have gunned down two more candidates running for the political coalition of interim prime minister Iyad Allawi in the 30 January elections. Alaa Hamid, who was running on Allawi's slate of candidates for the 275-member National Assembly, was shot dead Monday in the southern port city of Basra in front of his family. A second candidate, Riad Radi, was also shot dead. Radi was planning to run in a local race for Basra's provincial council on a list supported by Allawi's party. Masked gunmen fired on his car on Sunday as he was driving home.

Various Islamist groups opposed to holding elections while US troops remain in the country have warned candidates not to run. With less than two weeks until the vote, many candidates have not even announced they are running for fear of being attacked.
Posted by: Fred || 01/19/2005 00:00:00 || Comments || Link || E-Mail|| [293 views] Top|| File under:
Baghdad car bomb targets Shia party
A car bomb has exploded in south Baghdad, killing four guards and injuring eight people near the offices of a leading Iraqi Shia party, Aljazeera reports. Tuesday's bomb exploded by a checkpoint barrier about 60m from the headquarters of the Supreme Council for the Islamic Revolution in Iraq (SCIRI), an important Shia party. "A suicide bomber tried to drive into the Jadriyah office of SCIRI," Haitham al-Hussaini, a spokesman for the party, said. Rida Jawad Taqi, head of SCIRI's political relations, told Aljazeera: "Terrorists and extremists from al-Qaida and al-Zarqawi groups are behind the attack, particularly those coming from outside Iraq." Iraqi journalist Ziyad al-Samarrai told Aljazeera the number of casualties might rise as the blast occurred near Baghdad University, which is usually crowded with students. Al-Samarrai said that the bomb probably targeted the SCIRI office and that the building was damaged in the explosion.
Posted by: Fred || 01/19/2005 00:00:00 || Comments || Link || E-Mail|| [295 views] Top|| File under:
Chinese kidnapped?
An Iraqi group calling itself The Islamic Resistance Group in Iraq - al-Numan Brigades has posted a videotape on its website showing what it called eight Chinese captives and alleging that they were working with US forces in Iraq. A spokesman for the captors threatened to kill the eight Chinese within 48 hours unless China clarifies its role in Iraq. Also Tuesday, one of interim Prime Minister Iyad Allawi's candidates in the 30 January elections was killed in the southern city of Basra, officials in Baghdad and Basra said. The officials, who did not give the name of the victim, said he was killed on Tuesday morning. Fighters trying to derail Iraq's election have repeatedly attacked government officials and election workers.
Posted by: Fred || 01/19/2005 00:00:00 || Comments || Link || E-Mail|| [292 views] Top|| File under:
Africa: Horn
Police arrest suspected al-Qaeda, GIA member
Police officers yesterday arrested a suspected terrorist in Mombasa. Detectives arrested the suspect at Likoni in South Coast, where he has been living after arriving in Kenya from Yemen one month ago. The suspect, sources said, was being hidden by some people in Likoni at a place where suspected terrorists were believed to have hidden before they bombed the Paradise Hotel in Kikambala in 2002. The suspect is a Yemeni, police sources said.

Last month, a former Algerian army man was arrested in Kwale on suspicion he was a terrorist. The Islamic teacher was arrested by the Anti-Terrorist Police Unit on suspicion he had been communicating with one of the most wanted terrorists, Harun Faizul. Police also suspected that the teacher, who is the principal of Islamic Centre at Waa, was a member of Armed Islamic Group who fled Algeria in 1991 after the Government outlawed the Islamic Salvation Front. Police suspected that Haji who stays in Mombasa's Old Town is a member of the Osama Bin Laden-led Al Qaeda. Haji was, however, released from custody after he successfully applied for it. But since his release in December, police are yet to return his work permit and passport and other documents. The man who has been in Kenya for 10 years is married to a local and claimed that even the Algerian Embassy had confirmed he is not a wanted man in Algeria.
Posted by: Dan Darling || 01/19/2005 12:01:53 AM || Comments || Link || E-Mail|| [283 views] Top|| File under:
Afghanistan/South Asia
Two bombings rock Gwadar
QUETTA: Two small homemade bombs exploded in a bazaar in Gwadar, shattering windows, police said on Tuesday. No one was reported injured. The explosions occured about 15 minutes apart late on Monday. Mir Azad Baloch, spokesman of the Balochistan National Army, claimed responsibility for the explosions in a telephone call to the Quetta Press Club. Both bombs were planted in garbage bins in a street in Gwadar, said Shakil Durrani, a senior police official. Azad Baloch threatened more bombings if the government launches a military operation. Meanwhile, a rocket was fired at the FC camp in Nuskhi on Tuesday night but it fell near the district coordination officer's house. Nushki police said there was no loss of life or property.
Posted by: Fred || 01/19/2005 00:00:00 || Comments || Link || E-Mail|| [283 views] Top|| File under:
Three PAF men court-martialled
ISLAMABAD: Military courts have sentenced three PAF servicemen to prison for alleged links to Jaish-e-Muhammad, relatives of the men said on Tuesday. The trials were not announced, but relatives said they had taken place between October and December. Nasruminallah Khattak, 18, and Saeed Alam, 19, was sentenced to two years in prison. Munir Ahmed was given a nine-year sentence.


Given their ages, I'd assume they're all small fry.
Posted by: Fred || 01/19/2005 00:00:00 || Comments || Link || E-Mail|| [284 views] Top|| File under:
Situation in Sui normal now: Aziz
Prime Minister Shaukat Aziz said on Tuesday that the situation in Sui was normal and gas was being restored to all parts of the country. Talking to Balochistan Chief Minister Jam Yousaf about the province's situation, he expressed satisfaction over the situation in Balochistan, saying the government wanted to restore gas as soon as possible so that the province could earn GST and royalty and the lives of the people would improve. The leaders also talked about setting up an industrial zone in Gwadar with the prime minister saying that work on the project would start soon and it would generate employment opportunities for the people of the area. Progress on all current development projects in Gwadar, Quetta, Chaman, Zhob and other areas was also reviewed. Balochistan Finance Minister Ehsan Shah and Health Minister Hafiz Hamadullah accompanied Jam Yousaf.

Meanwhile, thousands of Baloch tribesmen armed with weapons reached Dera Bugti after the provincial government requested the federal government to deploy federal security forces in the area. A VOA report on Tuesday said that about 20,000 to 25,000 Bugtis reached the area after FC contingents were sent to Dera Bugti. Law enforcement agencies have set up checkpoints in Sui and are monitoring people movement.


Yep. That sounds pretty normal.
Posted by: Fred || 01/19/2005 00:00:00 || Comments || Link || E-Mail|| [299 views] Top|| File under:
Kashmir Korpse Kount
A day of violence left nine people including five militants, a Lashkar-e-Taiba commander and an election candidate dead in gunbattles and bomb attacks in held Kashmir, authorities said on Tuesday. Indian border guards suspected early on Tuesday that several militants were sneaking into Indian territory in the mountainous Achhar sector, near the Line of Control (LoC) that divides the two Kashmirs, said BD Sharma, inspector general of the Border Security Force. "We detected an infiltration bid last night in Poonch district and five infiltrators have been killed," Sharma told The Associated Press, adding it was the biggest attempt by militants this year to enter Kashmir.


The mortar fire from the Pak side of the border may have been the tip-off...

Sharma said the infiltrators were detected near an electrified barbed-wire fence that India has constructed to stop fighters from entering Pakistan. It covers 580 kms of the 745-km LoC. An Indian army truck was blown up later on Tuesday by an improvised explosive device in nearby Jugal-Sukhi village, killing a soldier and injuring two others, Sharma said.


Looks like some got through...

The local commander of the Lashkar-e-Taiba group and another militant was shot dead by Indian soldiers in Doda. The slain commander was identified as Farooq Mir, but Sharma couldn't confirm his identity. Meanwhile, suspected militants overnight shot dead a candidate in next month's municipal polls, AFP reported. Noorudin Sherwani was ambushed in Baramulla as he was returning from a mosque, police said. He was the first candidate to be killed by militants opposed to the municipal elections. Sherwani belonged to the state government's coalition partner Congress, which also rules India nationally.
Posted by: Fred || 01/19/2005 00:00:00 || Comments || Link || E-Mail|| [295 views] Top|| File under:
India says 100 rebels killed in revolt-hit Manipur
GUWAHATI: India's army said on Tuesday it had killed 126 separatist rebels and captured several hundred more in a crackdown begun three months ago in the revolt-hit northeastern state of Manipur. Since operations intensified in October, 459 rebels have been captured in Manipur, one of seven remote northeastern states that are hotbeds of ethnic and tribal fighting for autonomy or independence, the army said. Soldiers have smashed key rebel bases belonging to the outlawed United National Liberation Front of Asom (ULFA), the People's Liberation Army (PLA) and the Kanglei Yawol Kanna Lup, the army said in a statement. "The rebels are on the run and we are getting full cooperation from Myanmar", which is preventing insurgents from sneaking across the border, the statement said.
Posted by: Fred || 01/19/2005 00:00:00 || Comments || Link || E-Mail|| [293 views] Top|| File under:
Blast damages Jamshoro bridge
KARACHI: Multiple bomb blasts on Tuesday damaged a bridge over the Indus River, police said. Unidentified attackers fixed explosives to the six pillars of the Jamshoro bridge, 170 kilometres north of Karachi, police officer Dost Ali Baloch said. "It was quite powerful material which damaged the pillars of the bridge," he said, adding that a protective shield under the bridge averted major destruction. Experts were brought in to assess the damage but traffic was still passing over the bridge, he said. The Jamshoro bridge is on top of the last water barrage at the tail of the Indus river, which supplies much of Pakistan's irrigation and drinking water needs. No organisation had claimed responsibility for the blast but the police said it was an "act of sheer terrorism."
Posted by: Fred || 01/19/2005 00:00:00 || Comments || Link || E-Mail|| [285 views] Top|| File under:
2 militants killed planting bomb
Two suspected militants were killed while planting a bomb by the roadside in Makeen, military spokesman Major General Shaukat Sultan told Daily Times on Tuesday. He said the two militants died as they left an improvised explosive device on a road used by government and military vehicles. Maj Gen Sultan said that the bomb exploded late on Monday and the security forces found the two bodies on Tuesday morning. He suspected that both militants were foreigners.
Posted by: Fred || 01/19/2005 00:00:00 || Comments || Link || E-Mail|| [323 views] Top|| File under:
Who's in the News
87
[untagged]
Bookmark
E-Mail Me
The Classics
The O Club
Rantburg Store
The Bloids
The Never-ending Story
Thugburg
Gulf War I
The Way We Were
Bio
Merry-Go-Blog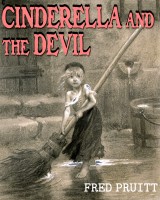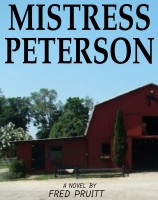 On Sale now!


A multi-volume chronology and reference guide set detailing three years of the Mexican Drug War between 2010 and 2012.

Rantburg.com and borderlandbeat.com correspondent and author Chris Covert presents his first non-fiction work detailing the drug and gang related violence in Mexico.

Chris gives us Mexican press dispatches of drug and gang war violence over three years, presented in a multi volume set intended to chronicle the death, violence and mayhem which has dominated Mexico for six years.
Click here for more information


Meet the Mods
In no particular order...


Steve White
Seafarious
Pappy
lotp
Scooter McGruder
john frum
tu3031
badanov
sherry
ryuge
GolfBravoUSMC
Bright Pebbles
trailing wife
Gloria
Fred
Besoeker
Glenmore
Frank G
3dc
Skidmark
Alaska Paul



Better than the average link...



Rantburg was assembled from recycled algorithms in the United States of America. No trees were destroyed in the production of this weblog. We did hurt some, though. Sorry.
3.237.66.86