Arabia
Saudi security forces arrest two suspected militants
RIYADH: Saudi security forces have arrested a suspected militant, while another Saudi was detained on suspicion of links to a shootout in neighbouring Kuwait, an interior ministry spokesman said Monday. The wanted suspect was arrested late Saturday after security forces raided his house in Baqaa, in the northern region of Hael, Brigardier Mansour al-Turki told AFP. "He surrendered without putting up any resistance."

Saudi Arabia is battling a wave of attacks blamed on Al-Qaeda sympathizers that has claimed some 90 lives and wounded hundreds since May 2003. Turki also confirmed press reports that Saudi authorities arrested last week a Saudi national suspected of links to the deadly gunfight in a Kuwait City suburb on January 10. "A Saudi man was arrested at a border crossing-point ... within two days" of the gunbattle in which two Kuwaiti security officers and a suspected militant were killed, Turki said.
Posted by: Fred || 01/17/2005 8:53:00 PM || Comments || Link || E-Mail|| [290 views] Top|| File under:
First Kuwaiti Guantanamo detainee arrives home
The first of 12 Kuwaitis held at Guantanamo Bay has returned home "exhausted but happy" after more than three years' captivity, a Kuwait-based detainees' committee said on Sunday. Nasser al-Mutairi arrived in Kuwait city overnight on a jet sent by the Kuwaiti government, head of the Kuwaiti Family Committee Khalid al-Odah told Reuters. Mutairi was one of a dozen Kuwaiti men imprisoned at the U.S. military prison in Cuba during the 2001 U.S. war to oust al Qaeda and the Taliban from Afghanistan after the Sept. 11 attacks. Designated as "enemy combatants" by the Pentagon, most of about 550 non-U.S. detainees at Guantanamo Bay base have been held without charge, legal representation or trial.

"This is one giant step in our efforts to obtain due process for the 11 prisoners left behind but it is only one step," Odah said in a statement. He said none of the 12 were wanted for anything in their homeland and have no criminal records. The statement said Mutairi, an Education Ministry employee, was also a missionary representing the apolitical Tableeghi sect of Islam when he travelled to Afghanistan in October 2000 to teach in the mosques and schools. There he was captured by bounty hunters and sold to U.S. forces.


Or so the tale has it. Wonder why the bounty hunters were on his tail?

He was just minding his own business, wasn't he?

An apolitical sect of Islam...is such a thing possible?
Posted by: Fred || 01/17/2005 00:00:00 || Comments || Link || E-Mail|| [316 views] Top|| File under:
Caucasus/Russia/Central Asia
Russian security forces foil 'another Beslan' in republic near Chechnya
Russian security forces foiled a mass hostage-taking by pro-Chechen rebels in southern Russia on the scale of the bloody Beslan school hostage tragedy, media reported. A law enforcement source in Dagestan, which neighbours war-torn breakaway Chechnya, told the ITAR-TASS news agency that five militants cornered Saturday in an hours-long siege in the republic planned to seize a large number of hostages that day. The head of the FSB security service in Dagestan, Nikolai Gryaznov, said the siege and a separate assault on rebels hiding in a house in nearby Kaspiysk -- in which a total of four Russian troops died -- had averted a major terror act. "The bandits destroyed in Kaspiysk and Makhachkala were preparing a terrorist act similar to Beslan," the Interfax news agency quoted Gryaznov as saying. "We made use of intelligence information, carried out dozens of raids and searches. This allowed us to corner the criminal group preparing terrorist acts," he said.

A member of the Russian parliament from Dagestan told journalists that the militants had planned to seize a school. "It was the same plan as Beslan, they were preparing to seize a school," lawmaker Gadzhi Makachev told the NTV channel. In a gunbattle lasting more than 15 hours on Saturday, using heavy weaponry, special forces fought the five militants who had holed up in a house near the Dagestani capital Makhachkala. A spokesman for the Dagestani interior ministry, Colonel Abdulmanap Musayev, told ITAR-TASS that a base used by the gunmen had been discovered with large quantities of weapons and bomb-making equipment.

The siege near Makhachkala began when a police patrol came across the armed rebels in the street early Saturday as they left to carry out the terror act, ITAR-TASS reported. The gang were forced to barricade themselves in a house, taking hostage a family living there, but later released them. NTV showed pictures of special forces with armoured vehicles firing anti-tank rockets at a burning building, which was levelled to the ground by a tank. The five gunmen, who had taken refuge in the basement, stopped returning fire by late evening Saturday, and officials said the bodies could be buried under the rubble. On Sunday, special forces accompanied by bomb disposal experts and sniffer dogs looking for booby-trapped bombs searched the ruins of the two-storey building. The Dagestan interior ministry spokesman said that during the operation in Kaspiysk two men had been arrested and a Dagestan rebel leader had been killed.
Posted by: tipper || 01/17/2005 9:00:00 AM || Comments || Link || E-Mail|| [330 views] Top|| File under:
Europe
Britain's online imam declares war as he calls young to jihad
via Tim Blair
AN EXTREMIST London cleric is using live broadcasts on the internet to urge young British Muslims to join al-Qaeda and has condoned suicide terrorist attacks. Omar Bakri Mohammed, who has lived in the UK for 18 years on social security benefits, pledged allegiance to Osama bin Laden and told his followers that they were in a state of war with Britain. The Times monitored Mr Bakri Mohammed's nightly webcasts in which he declared that the "covenant of security" under which Muslims live peacefully in the UK had been "violated" by the Government's tough anti-terrorist legislation, The Syrian-born radical said: "I believe the whole of Britain has become Dar ul-Harb (land of war). In such a state, he added, "the kuffar (non-believer) has no sanctity for their own life or property."
Rest of 3 page article at link
Posted by: ed || 01/17/2005 4:23:38 PM || Comments || Link || E-Mail|| [312 views] Top|| File under:
Home Front: WoT
No Regrets, Says Disgraced Graner
Charles Graner, 36, the convicted ringleader in the Abu Ghraib prison scandal, remained defiant after being sentenced to 10 years behind bars on Saturday, insisting he had only been following orders. In addition to the 10 years, the sentence also demoted Graner to private (the lowest possible rank in the military) and gave him a dishonorable discharge. As he was led from his court martial in handcuffs and leg irons, Graner, answered "No" when reporters asked if he had any regrets. "I was a soldier. If I did anything wrong, here I am," he added, holding out his shackled wrists.


Whatever he was, he wasn't a soldier. Time to design a new uniform; this one's dirty.
Posted by: Fred || 01/17/2005 00:00:00 || Comments || Link || E-Mail|| [604 views] Top|| File under:
Southeast Asia
Weekly Piracy Report for 4-10 January
09.01.2005 at 0500 LT at Tanjung Priok anchorage, Indonesia. Five robbers armed with knives boarded a general cargo ship and entered engine room. Alert crew mustered and fought with robbers. Robbers jumped into a boat and left empty handed.

07.01.2005 at 1220 LT anchored 3 miles off breakwater, Tanjung Priok cargo anchorage, Indonesia. Four armed robbers boarded a general cargo ship and stole engine spares. Robbers jumped overboard and escaped in a high speed boat. Port authority informed.

06.01.2005 at 0400 LT at Chittagong outer anchorage, Bangladesh. Several robbers armed with long knives boarded a tanker at poop deck. Alert crew mustered and activated fire hoses. Robbers stole ship's stores and fled in speedboat.
Posted by: Pappy || 01/17/2005 2:17:29 PM || Comments || Link || E-Mail|| [310 views] Top|| File under:
RoP bombs Thai noodle shop
"No noodles for you, kufr!"

A bomb believed planted by Muslim insurgents exploded Sunday at a noodle shop in southern Thailand, killing one person and injuring 59 others, officials said. The bomb, estimated to weigh 10 pounds, was left in the shop and triggered remotely by a mobile phone at noon while the shop was crowded, police said. Witnesses said the bomb may have been planted by a woman who left her purse on a chair and walked out shortly before the explosion, provincial police chief Col. Parinya Kwangyeun said. The restaurant's owner was confirmed dead, and 59 other people were hospitalized with injuries, including 10 who were in critical condition, Parinya said. Many previous bombings in the area have used the same gel explosive, large quantities of which have been reported stolen from quarries and construction sites.
Posted by: Seafarious || 01/17/2005 9:39:53 PM || Comments || Link || E-Mail|| [314 views] Top|| File under:
Iraq-Jordan
Fallujah Districts are Now Open
FALLUJAH, Iraq(Jan. 17, 2005) -- The Interim Iraqi Government (IIG) directed that Fallujah be reopened on a district by district basis, to citizens on Dec. 23. Assisted by Iraqi and U.S. forces, the city successfully opened all 18 districts on Jan 14. Security was paramount as five entry control points and curfews were established to ensure safety of its citizens. As of Jan. 16, more than 140,000 residents returned.
Posted by: ed || 01/17/2005 2:49:24 PM || Comments || Link || E-Mail|| [301 views] Top|| File under:
Catholic Priest Abducted in Iraq
EFL


Gunmen kidnapped the head of the Catholic Christian community in the northern Iraqi city of Mosul on Monday as he was walking in front of his church, a priest said.

The gunmen forced Bishop Gorgis into a car and drove away, the priest said on condition of anonymity. The bishop was walking in front of the Al-Bishara church in Mosul's eastern neighborhood of Muhandeseen when he was abducted.

The reason for the kidnapping was unclear, but Christians - tens of thousands of whom live in and around Mosul - have been subjected to attacks in the past.


The reason for the kidnapping was unclear? Uhm, er, ah, ...WOW!!!






Posted by: Dragon Fly || 01/17/2005 1:29:34 PM || Comments || Link || E-Mail|| [307 views] Top|| File under:
Hammorabi thinks Z was arrested
...The Saudi man who was shown in the TV recently said that he heard from the Mujahdeen that Zarqawi was arrested by the Iraqi guards for few hours but was then released! This means one thing only which is that the news of Zarqawi arrest was true and his followers knew that. They were unable to refute the news so as they tried to cover it with lies by saying that he was released after captured. They try to carry their attacks by pushing the fooled ones for that.

In conclusion there are strong indications about the arrest of Zarqawi who provided much information about his thugs which led to the intensified specific raids. This is probably the reason why he was not shown immediately.

It seems to be the announcement of Zarqawi arrest is just a matter of time, possibly in the next few days or weeks?
Posted by: anonymous2u || 01/17/2005 12:29:11 PM || Comments || Link || E-Mail|| [382 views] Top|| File under:
Israel-Palestine
Israeli rockets target Gaza building
A building in Gaza City has come under rocket attack from an Israeli helicopter as violence continued to sweep the occupied territories. The attack early on Sunday came hours after eight Palestinians were killed by Israeli fire, overshadowing the swearing-in of Mahmud Abbas as the new Palestinian leader.

An Israeli military spokesman confirmed the attack, saying it had been aimed at a building in Bait Lahya in the north of Gaza City used as a workshop for making rockets and mortar shells. The raid came after 20-year-old Abdel Rauf Abu Namus from the Islamic Jihad was killed by Israeli troops late on Saturday. Earlier, five died and seven were injured in an Israeli incursion into the Zaitun neighbourhood of Gaza City, Palestinian medics said. Israeli sources meanwhile claimed two children were wounded in the settlement of Netzarim when a mortar landed in a synagogue.
Posted by: Fred || 01/17/2005 00:00:00 || Comments || Link || E-Mail|| [414 views] Top|| File under:
Iraq-Jordan
U.S. Arrests Dozens Ahead of Iraq Vote
U.S. troops staged a series of raids in Mosul and elsewhere in northern and central Iraq on Sunday, arresting dozens, while insurgents stepped up their attacks two weeks ahead of national elections, ambushing a car carrying a prominent female candidate and killing 17 people in other assaults. Deputy Defense Secretary Paul Wolfowitz conceded that U.S. and Iraqi forces cannot stop "extraordinary" intimidation by insurgents before the Jan. 30 vote. Underscoring the precarious security situation, Salama al-Khafaji, was ambushed in central Baghdad by gunmen wearing police uniforms, but she escaped injury when her bodyguards returned fire, an aide said. It was the second attempt since May on the life of al-Khafaji, who is running on the favored slate endorsed by the country's main Shiite cleric, Grand Ayatollah Ali al-Sistani. U.S. and Iraqi officials have insisted that the elections go ahead as scheduled, despite the persistent violence.
Posted by: Fred || 01/17/2005 00:00:00 || Comments || Link || E-Mail|| [413 views] Top|| File under:
Iraqi Shia official's son shot dead
The son of an official close to Grand Ayat Allah Ali al-Sistani — Iraq's most influential Shia figure - has been shot dead southeast of Baghdad by an unknown assailant. Ali al-Khatib, the 30-year-old son of Sayyid Habib al-Khatib, was killed on Sunday in the town of Naamaniya. His father, al-Sistani's aide in Wasit province, survived a similar assassination attempt two months ago. Last week, Islamist group Jaish Ansar al-Sunna (the Army of Ansar al-Sunna) claimed the assassination of another aide to al-Sistani.

Meanwhile, two election centres in Iraq's second city of Basra came under mortar attack two weeks ahead of elections planned for most of the country. Five mortar shells landed on the election centres in the southern city, said Lieutenant Ammar Hassa. The attacks caused material damage to the buildings but there were no casualties, he added.
Posted by: Fred || 01/17/2005 00:00:00 || Comments || Link || E-Mail|| [300 views] Top|| File under:
Female Shiite candidate survives ambush
Gunmen in police uniform on Sunday ambushed a car carrying a prominent female Shiite candidate in this month's general election, but she escaped injury when her bodyguards returned fire, one of her aides said. Salama al-Khafaji was traveling in central Baghdad when gunmen opened fire about 1 p.m. from a car and a motorcycle, according to the aide, Sheik Fateh Kashf al-Ghataa, who riding with her. Their security guards returned fire and the gunmen fled. The attack was the second attempt on al-Khafaji's life since May, when gunmen ambushed her convoy as she headed back to Baghdad from the holy Shiite city of Najaf south of the capital. Her son and one of her bodyguards were killed in that attack. Al-Khafaji is running on a mostly Shiite ticket that enjoys the tacit support of Grand Ayatollah Ali al-Sistani, Iraq (news - web sites)'s top Shiite cleric. The ticket is expected to secure a comfortable victory in the landmark ballot. Al-Khafaji was one of three women in the U.S.-appointed, 25-member Iraqi Governing Council set up to help the Americans run the country until an interim government was installed in June. She is currently a member of an unelected chamber that oversees the work of the interim government.

You go, girl! And hooray for loyal bodyguards...
Posted by: Seafarious || 01/17/2005 10:42:46 PM || Comments || Link || E-Mail|| [298 views] Top|| File under:
Afghanistan/South Asia
Terrorist killed in Kot Lakhpat shootout was 'most wanted'
LAHORE: An Al Qaeda terrorist who was killed in a shootout with law enforcement agencies in Kot Lakhpat on November 25, 2004, has been identified as Abdul Salam alias Akbar, who was on the list of most-wanted terrorists and carried a Rs 10 million bounty on his head, sources told Daily Times on Sunday. Salam was an Afghan national and had settled in Karachi. He was allegedly involved in four terrorist operations across the country and had close links with notorious terrorists Akram Lahori, Wahab Afghani,

Ataullah

and Asif Choto. The police had arrested two of Salam's aides while three security personnel were injured in the shootout.

Salam had codenamed himself Muhabat Khan. The police had initially identified the body as that of Muhabat Khan's. "Salam had escaped from South Waziristan Agency along with one of his aides and took shelter in his friend's house in Kot Lakphat. The police met with stiff resistance when they raided the house and the terrorists fired more than 200 bullets at them," intelligence officials told Daily Times. An intelligence team arrested Muhammad Imran alias Bobby, a resident of Kot Lakhpat's Bhatti Colony, from Peshawar, after it intercepted Bobby's conversation with Salam on the wireless. The police made the raid after Bobby told them that he had given refuge to Salam in his house.
Posted by: Fred || 01/17/2005 00:00:00 || Comments || Link || E-Mail|| [304 views] Top|| File under:
SC takes up Qari Saif case today
A division bench of the Supreme Court will today hear a petition challenging the arrest and detention of alleged Al Qaeda operative Qari Saifullah Akhtar, who is accused of involvement in an assassination attempt on President General Pervez Musharraf and other terrorist activities. When Akhtar was arrested five months ago in Dubai, Information Minister Sheikh Rashid Ahmed, who is among the respondents in the case, had hailed it as a major breakthrough in the war against terror. Washington had also praised his arrest.

A Supreme Court bench of Justice Hamid Ali Mirza and Justice Falak Sher will hear the petition, which has been filed by his brother-in-law, Abdul Rehman Mehmood. The petition says that since Akhtar was arrested in Dubai on August 6, 2004, his family has not been told the charges against him, been allowed to meet him, or even been informed where he is being kept.
Posted by: Fred || 01/17/2005 00:00:00 || Comments || Link || E-Mail|| [274 views] Top|| File under:
More Maoists Shot Dead
HYDERABAD, India: Two more suspected Maoists were killed by police in Warangal district yesterday as a bus was set afire by the extremists in Kurnool district in Andhra Pradesh. The Maoists also gave a call for a general strike today in the extremist-infested districts. Warangal Superintendent of Police Stephen Ravindra said a police party was on its way from Rampur to Komaram on routine patrol when it encountered a group of Maoists. The rebels opened fire when asked to surrender. Police killed two of them while the rest fled. Police retrieved two weapons, a generator, computer-related accessories and wireless communication sets. In Kurnool district, Maoists burned down a state-owned bus in the evening. Five armed men stopped the bus at Berluti village. After forcing the passengers to disembark, they set the bus alight.
Posted by: Fred || 01/17/2005 00:00:00 || Comments || Link || E-Mail|| [333 views] Top|| File under:
Kashmir stadium standoff ends
The standoff at an indoor stadium in Srinagar in Indian administered-Kashmir has ended with the killing of the remaining besieged separatist fighter. The security operation was over by late afternoon on Sunday in the state's summer capital. Central Reserve Police Force (CRPF) Deputy Inspector-General SS Singh said the slain fighter's accomplice had been shot dead earlier during the day.

The bodies of two paramilitary soldiers have been recovered. They had gone missing during a gun battle that erupted after the two fighters sneaked into a normally heavily guarded sports complex on Saturday. Firemen found the bodies early Sunday morning when they entered the stadium to extinguish a blaze that had broken out minutes after the operation to flush out the besieged fighters was resumed at dawn. Hundreds of police and paramilitary forces had completely encircled the indoor stadium from the outside soon after the two fighters forced their way into the complex. Ambulances and fire-tenders were also moved in and kept on standby, witnesses said.

The operation had been suspended on Saturday night based on the calculation that Indian security forces were likely to suffer casualties due to the fact that the fighters had taken positions well inside a two-storey building within the complex housing India's regional passport office. Security officials said one of the fighters, thought to be from an obscure group called al-Mansourin, might have been killed in retaliatory fire. The complex was being used as barracks by the military and is close to where a parade is to be held to mark India's Republic Day on 26 January. At least three security officers were injured in the initial firefight.
Posted by: Fred || 01/17/2005 00:00:00 || Comments || Link || E-Mail|| [291 views] Top|| File under:
Govt orders confiscation of sectarian literature
The federal government has ordered the provincial governments and the Islamabad administration to crackdown on publications and videos that promote sectarian violence and glorify Al Qaeda. The Interior Ministry recently received intelligence reports detailing some such material in booklets, audio cassettes and CDs and being sold in markets all over Pakistan, sources told Daily Times. The material includes speeches by Haq Nawaz Jhangvi and Maulana Ziaur Rehman Farooqi, former leaders of the outlawed Sunni militant group Sipah-e-Sahaba, in which they call for attacks against Shias, the source said.

Also on sale are video CDs that contain "subversive propaganda" against the president and the armed forces, particularly criticising Pakistan's support of the US-led invasion of Afghanistan and continuing military operations in Wana, the sources said. Some videos and CDs claim to show footage from Wana operations - horrific scenes of scattered human limbs, burnt and mutilated bodies of civilians including women and children, bodies of Pakistan Army soldiers, rallying foreign fighters and the speeches of their leaders.
Posted by: Fred || 01/17/2005 00:00:00 || Comments || Link || E-Mail|| [297 views] Top|| File under:
Frontier Corps secures Sui gas field as manhunt continues
Frontier Corps personnel have secured the Sui gas field and set up pickets in the area, sources told Daily Times on Sunday. Tribesmen angry at the gang rape of a female doctor attacked Sui gas installations with rockets over five days last week. At least eight people were killed and 35 injured in their clashes with security forces. FC personnel patrolled the area on Sunday and Pakistan Petroleum Limited reopened its hospital, but the area remained quiet, with little activity apart from hectic repairs to damaged gas installations.

Local police said that the situation is improving and many people who had fled the area were returning to Sui city and most shopkeepers were open for business. Police said they had made no arrests so far of the people involved in the attacks. Lt General Hamid Rab Nawaz, the Quetta corps commander, visited Sui on Sunday and met with officers of the Frontier Corps, Defence Security Guards and civil officers. According to the Sui administration, the local officers briefed Gen Nawaz about the attacks on the Sui gas plant and pipeline. Nawaz also visited sections of the Sui gas plant where field engineers briefed him about the damage done. The gas supply to major power plants and fertiliser factories has been suspended because of the damage, gas company officials said.
Posted by: Fred || 01/17/2005 00:00:00 || Comments || Link || E-Mail|| [330 views] Top|| File under:
Who's in the News
85
[untagged]
Bookmark
E-Mail Me
The Classics
The O Club
Rantburg Store
The Bloids
The Never-ending Story
Thugburg
Gulf War I
The Way We Were
Bio
Merry-Go-Blog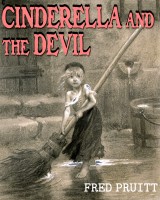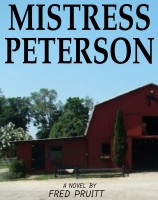 On Sale now!


A multi-volume chronology and reference guide set detailing three years of the Mexican Drug War between 2010 and 2012.

Rantburg.com and borderlandbeat.com correspondent and author Chris Covert presents his first non-fiction work detailing the drug and gang related violence in Mexico.

Chris gives us Mexican press dispatches of drug and gang war violence over three years, presented in a multi volume set intended to chronicle the death, violence and mayhem which has dominated Mexico for six years.
Click here for more information


Meet the Mods
In no particular order...


Steve White
Seafarious
Pappy
lotp
Scooter McGruder
john frum
tu3031
badanov
sherry
ryuge
GolfBravoUSMC
Bright Pebbles
trailing wife
Gloria
Fred
Besoeker
Glenmore
Frank G
3dc
Skidmark
Alaska Paul



Better than the average link...



Rantburg was assembled from recycled algorithms in the United States of America. No trees were destroyed in the production of this weblog. We did hurt some, though. Sorry.
3.237.66.86