-Lurid Crime Tales-
At least six people shot outside Oregon concert; suspect not in custody
[ENGLISH.ALARABIYA.NET] Six people were shot during a concert at an event hall in Oregon on Friday night, and the suspected shooter was not yet

in jug

, police said.Officers responded to the WOW Hall in Eugene after reports of a shooting around 9:30 p.m., police said in a statement.

"What law enforcement found when they came on scene is what you would exactly expect when six people just got shot," Eugene Police Chief Chris Skinner said at a news conference. "People are just trying to get out of here, their friends are on the ground, they're trying to help."

Six people were taken to the hospital, and at least one of them was

at death's door

, Skinner said. The extent of the other injuries was not immediately clear.

The shooting happened in a back parking lot outside the venue, police and WOW Hall leaders said.

A concert featuring Lil Bean & Zay Bang, and other artists, was being held at the hall at the time.

Police said no suspect was

in jug

. Skinner described "chaos" when officers arrived, and said

Sherlocks

had not received much information from possible witnesses.

WOW Hall released a statement on its website acknowledging the shooting but declining to speculate on any details.

"We at the WOW Hall want to thank all first responders who came so quickly to ensure everyone's safety and administer first aid," the message said. "We believe all staff and volunteers are safe and accounted for."

Investigators have not determined whether the shooting was random or targeted, the police chief said.

Eugene is located about 110 miles (177 kilometers) south of Portland

...a formerly lovely city in Oregon, governed by an unholy alliance of communists, anarchists, and incompetents. In 2017 the city was named as the fifth most business-friendly in the nation. It took only three years for the city to degenerate to the point where it became a national embarrassment, with antifa and Black Lives Matter bullying taxpayers and occasionally shooting one as an example to the others...
, Oregon.
Eugene police are still searching for the suspect in a mass shooting outside the WOW Hall that sent six people to the hospital Friday night.

Concertgoer Thomas Hiura, who was at the WOW Hall to watch friends perform, said he was on the sidewalk and saw a man with a handgun shoot at people gathered near the back door of the venue.

"I was leaning down over my bicycle, to grab my mask, and my attention was drawn by really loud gunfire," Hiura said. "He shot more than 10 rounds, and I thought about charging him."

"I believe I saw blood on the gravel," he said, noting he saw the suspect, who he described as a young man, run down a street after shooting.

Police have described the suspect as a
MAGA hat wearing White Sup;remacist
male wearing a hoodie but didn't have more detailed information as of Saturday afternoon. The department has set up a dedicated tip line for the shooting, and the FBI

...Formerly one of the world's premier criminal investigation organizations, something for a nation to be proud of. Now it's a political arm of the Deep State oligarchy that is willing to trump up charges, suppress evidence, or take out insurance policies come election time...
is assisting in the investigation.

One person was

at death's door

and undergoing surgery Friday night, Eugene Police Chief Chris Skinner said at about midnight. That person remained

at death's door

Saturday afternoon.

Three of the others' injuries were between "serious and critical," while another's were minor, according to Eugene-Springfield Fire

front man

Mike Caven.

Those people were

in stable, pH balanced condition

Saturday.

All but one of the people injured — two females and four males — are from out of town and appear to have traveled to Eugene for the concert, police said.

Posted by: Fred || 01/16/2022 00:00 || Comments || Link || E-Mail|| [336075 views] Top|| File under:
Africa Horn
At least 108 civilians killed this month in Tigray airstrikes: UN
[Garowe] At least 108 civilians have been killed since New Year's in a series of Arclight airstrike
...KABOOM!...
s in the war-torn northern

Tigray

region of Æthiopia, the United Nations


...a formerly good idea gone bad...


said Friday.
The UN also warned of a looming humanitarian disaster in the region, with its food distribution operations on the verge of grinding to a halt.

UN Secretary-General António Guterres

...Portuguese politician and diplomat, ninth Secretary-General of the United Nations. Previously, he was the UN High Commissioner for Refugees between 2005 and 2015. He was the Prime Minister of Portugal from 1995 to 2002 and was the Secretary-General of the Socialist Party from 1992 to 2002. He served as President of the Socialist International from 1999 to 2005. In both a 2012 and 2014 poll, the Portuguese public ranked him as the best Prime Minister of the previous 30 years...
said on Twitter: "My appeal to the parties: stop the fighting in all its forms. All people who need humanitarian aid
must receive it as quickly as possible. It's time to start dialogue and reconciliation."

The UN human rights


When they're defined by the state or an NGO they don't mean much...


office urged the Æthiopian authorities to ensure the protection of civilians, saying disproportionate attacks hitting non-military targets could amount to war crimes.

Northern Æthiopia has been beset by conflict since November 2020 when Prime Minister Abiy Ahmed sent troops into Tigray after accusing the region's ruling party, the Tigray People's Liberation Front (TPLF), of attacks on federal army camps.

"We are alarmed by the multiple, deeply disturbing reports we continue to receive of civilian casualties and destruction of civilian objects resulting from airstrikes in Æthiopia's Tigray region," rights office spokeswoman Liz Throssell told

news hound

s in Geneva.

"At least 108 civilians have reportedly been killed and 75 others injured since the year began, as a result of airstrikes allegedly carried out by the Æthiopian air force."

She detailed a series of airstrikes, including the January 7 attack on the Dedebit camp for internally displaced persons, which left at least 56 dead and 30 others

maimed

, of which three later died in hospital.

On Monday, 17 civilians were reportedly killed and 21 injured after an airstrike hit a flour mill, and on Tuesday, the state-owned Technical Vocational Education and Training institute was hit, reportedly killing three men, said Throssell.

Numerous other airstrikes were reported last week, she added.

"We call on the Æthiopian authorities and their allies to ensure the protection of civilians and civilian objects, in line with their obligations under international law," said Throssell.

"Failure to respect the principles of distinction and proportionality could amount to war crimes."

Meanwhile,


...back at the comedy club, Boogie ducked another tomato...


the UN's World Food Programme said its distributions were at an all-time low, with the escalation of the conflict meaning that no WFP convoy has reached the Tigrayan capital Mekele since mid-December.

"Life-saving food assistance operations in northern Æthiopia are about to grind to a halt because intense fighting in the neighborhood that has blocked the passage of fuel and food," WFP

front man

Tomson Phiri told

news hound

s.

"After 14 months of conflict in northern Æthiopia, more people than ever need urgent food assistance.

"With no food, no fuel, no access, we are on the edge of a major humanitarian disaster."


Posted by: trailing wife || 01/16/2022 00:53 || Comments || Link || E-Mail|| [336082 views] Top|| File under:
Africa North
Egypt arrests member of US-designated terror group after plane's emergency landing
[IsraelTimes] Egyptian authorities announce the arrest of a prominent member of a US-designated terrorist group. According to government media, the suspect was detained after a The Sick Man of Europe Turkey

...the only place on the face of the earth that misses the Ottoman Empire...
-bound flight from Sudan that he was on made an emergency landing in Egypt.

The Interior Ministry says in a statement that a man, identified as

Hossam Menoufy

, was arrested earlier in the week, but doesn't provide further details.

A man with that name is known to be a member of

HASM

,


.... also in our archives as Hasem and Hasam (Hands of Egypt, or possibly Decisiveness). One of the the NeverSisi militant arms of the Muslim Brotherhood in Egypt, their preferred targets are Christians and soldiers/police in the Cairo area. It sprang into existence, fully formed, in 2016, inheriting personnel from previous MB armed factions and apparently organized by Mohammed Kamel, who was responsible for MB special cells until he was killed by security forces in a hail of gunfire about the time Hasm appeared... ...

a group previously implicated in several deadly

holy warrior

attacks in Egypt. Authorities also say that HASM was responsible for a

boom-mobile

ing outside an Egyptian hospital that killed 20 people in 2019.

HASM, which the United States designated a terrorist group in 2018, is considered to be a splinter of the

Moslem Brüderbund

group. Egypt has long banned and declared the Brotherhood a terrorist organization.

Egypt has been waging a campaign against the Brotherhood since the country's military in 2013 removed President Mohammed Morsi, who hailed from the group, after massive protests against his rule. Under President Abdel Fattah el-Sissi, thousands of Brotherhood members but also other Islamists and many secular dissidents have been tossed in the clink
Don't shoot, coppers! I'm comin' out!
. al-Sissi's government has also continued to fight Islamic

gunnies

in the Sinai Peninsula.

Menoufy was sentenced in absentia in 2017 to life in prison, along with hundreds of others, for alleged involvement in the attempted

liquidation

of a top judiciary official, according to the government-run al-Akhbar al-Youm newspaper.

HASM also

grabbed credit

for the attack that killed an Egyptian National Security Agency officer and an attack that attempted to kill Egypt's former top religious leader,

Grand Mufti Ali Gomaa

.
The arrested passenger, according to media reports, was handed in 2017 a death sentence in absentia for establishing Hasm movement, which claimed responsibility for a number of attacks against Egyptian security personnel in the years following the ouster of the Muslim Brotherhood regime in 2013.

The Hasm member was on Flight J4690 which had to make an emergency landing in Upper Egypt's Luxor because of a smoke alarm from the cargo compartment, the flight operator, Sudan's privately owned Badr Airlines, said in a statement on Saturday.

The statement added that in such cases the plane must make an emergency landing in the nearest airport in compliance with the aviation laws, saying "the landing was performed seamlessly at Luxor International Airport in Egypt."

The plane was inspected, the company said, adding that the smoke warning was found to be false and therefore it sent the plane for maintenance in Bratislava, Slovakia, to adjust the alarm system, flying an alternative plane for the passengers to continue the trip.

As per aviation laws, embarking on another plane makes the Egyptian authorities part of the process. Hence, the passenger was arrested, the company added.

Badr Airline asserted that it "has no connection with the actions taken by the Egyptian authorities [against the passenger], and that this does not fall within its responsibility."

The company is not aware of the reasons behind the arrest, the statement concluded.

Egyptian security forces have arrested and killed dozens of members of the terrorist group, which is placed on the terror list of Egypt, the UK, and the US.

The Egyptian authorities has tied the group to the banned Muslim Brotherhood group.

Turkey, whose government was a close ally to Hasm, has harboured several Muslim Brotherhood members after the ouster of Islamist president Mohamed Morsi on 30 June 2013, which led to the deterioration of relations between Egypt and Turkey.
Posted by: trailing wife || 01/16/2022 02:18 || Comments || Link || E-Mail|| [336075 views] Top|| File under: Muslim Brotherhood
Tunisian court, specializing in terrorism, sentences nine defendants to death
[PUBLISH.TWITTER]

At least 15 others were ordered imprisonment from 32 to 44 years.

A group of

forces of Evil

shot Ghozlani dead in November 2016 at his residence.
Friday's verdict concerns the murder of army corporal Said Ghozlani in November 2016, in the

Mount Mghila

area near the border with Algeria.

He was found beheaded in his home in that region, which is considered a hideout for jihadists.

The Islamic State

...formerly ISIS or ISIL, depending on your preference. Before that they were al-Qaeda in Iraq, as shaped by Abu Musab Zarqawi. They're really very devout, committing every atrocity they can find in the Koran and inventing a few more. They fling Allah around with every other sentence, but to hear western pols talk they're not really Moslems....
group

grabbed credit

for killing the soldier.

The Tunis court on Friday also sentenced to jail 15 people accused of involvement in the murder, with terms ranging from 32 to 44 years in prison.

Tunisia saw a surge in radical Islamist activity following the ouster of autocratic president Zine El Abidine Ben Ali in the 2011 revolution.

Dozens of members of the security forces have since been killed in jihadist attacks.

The security situation has greatly improved in recent years, but Tunisian forces continue to track down suspected jihadists in the Mount Mghila and Mount Chaami regions.
Posted by: Fred || 01/16/2022 00:00 || Comments || Link || E-Mail|| [336072 views] Top|| File under: Islamic State
Bodies of IS Fighters Left to Rot in Libya for Years
[LIBYAREVIEW] Hundreds of bodies of Islamic State

...formerly ISIS or ISIL, depending on your preference. Before that they were al-Qaeda in Iraq, as shaped by Abu Musab Zarqawi. They're really very devout, committing every atrocity they can find in the Koran and inventing a few more. They fling Allah around with every other sentence, but to hear western pols talk they're not really Moslems....
fighters killed in Libya years ago are rotting in food freezers in in western Libya, according to

Rooters

.Stored in a dusty corner of a compound outside Misrata, the 742 bodies were gathered in 2016 from battlefields and informal graves, but there was no agreement on how or where they should be buried.


Instead, Libya's conflict rumbled on, frontlines shifted, governments changed, and financial crises came and went. The corpses, meanwhile, began to decompose, as power supplies to refrigerated containers were interrupted.


Ewwwwwwwww


"Power cuts for long periods make the situation, the bad smell, worse," Salah Ahmed of the police unit handling the compound told

Rooters

.

Originally assembled for identification and proper burial, even those fighters identified by documents or former comrades remain uncollected by foreign states or family members. This has left it up to the government to dispose of them.

The police unit running the compound says the interim government has assigned a budget to bury the bodies soon.


"You have a total of $0.00, Sergeant Sa'id. Make it count."
"Yessir, Your Immenseness. May I borrow some prisoners to dig a big hole in the desert and pile rocks on top afterward? Then all I'll need is some shovels or pickaxes and some old baskets to move the dirt — I seen a TV special about archeologists in Egypt."

Neither a date, nor a location have been announced.

One plan that assigned a burial ground in the city of Sirte, which IS seized in 2015 and held for over a year, was thwarted when frontlines moved. Another, to bury them at a cemetery originally dedicated to migrants colonists who died while trying to cross through Libya and on to Europe, was cancelled because it was not big enough.

When Libyan forces overran the group in Sirte in late 2016, after months of fighting, hundreds of

bad boy

s' bodies were left under the rubble or in shallow graves their comrades had dug.

The previous government ordered bodies to be collected from the rubble and exhumed from mass graves for identification, and return to their countries of origin or Libyan families. It also wanted to gather evidence of the flow of foreign jihadists into Libya.

Using documents and photographs, and by speaking to captured

bad boy

s, the authorities identified over 50 of the bodies. These were mostly from Arab and African countries, but also identifications of a British woman and a French child were made.

Now the police looking after the bodies say they hope the interim government can find a solution quickly. Four of the ten refrigerator units are not working, leading to the moving of bodies to the functioning units.

Posted by: Fred || 01/16/2022 00:00 || Comments || Link || E-Mail|| [336078 views] Top|| File under: Islamic State
Africa Subsaharan
South-West Outfit, Amotekun Arrests 17 Bandits Who Stormed Ondo Community
[SAHARAREPORTERS] Operatives of the

Ondo State

Security Network, codenamed

Amotekun Corps

, are currently interrogating no fewer than 17 suspected

bandidos

arrested with over 30 dogs, cutlasses and charms.

Reports revealed that they were arrested after they stormed Okititpupa town, the headquarters of Okitipupa Local Government Area of the state, and could not explain their mission to residents who were alarmed.

Amotekun officials in the South-West states had on Thursday said the regional outfit was on the alert following renewed attacks by

killer herdsmen

and

turbans

in Ondo State.

The officials in Osun, Oyo, Ondo and Ekiti states had disclosed that they had received credible intelligence that

turbans

and

bandidos

fleeing military operations in the North-West would seek refuge in the forests of the southern states.

They therefore said they had commenced combing forests in the region for the fleeing terrorists.

Although the corps had yet to link those arrested at Okitipupa to a particular crime, residents panicked over their suspicious movement within the town on Thursday and alerted the personnel who arrested them.

The Commander of Amotekun in the state,

Akogun Adetunji Adeleye

, was quoted by Daily Post that the northerners stated that an unnamed person invited them to the state.

He said, "They were people who claimed to have come from the northern part of the country with dogs, charms and cutlasses and the people of Okitipupa area who were not comfortable with them raised the alarm.

"But on interrogation, they claimed they were invited to Okitipupa by somebody and that they are actually working for the person. All attempts to reach the person they claimed to work for have not yielded any result till date.

"However,


if you can't be a good example, then you'll just have to be a horrible warning...


we want to warn residents to be vigilant when they see what I will call mysterious things. We have over 30 dogs among able bodied men who don't even know where they are going. They claimed they were dropped in Okitipupa by a vehicle and that the vehicle had left.

"This calls for a very serious concern looking at the very serious security situation in the country. Investigation into who brought them and their real mission is still ongoing. They were attempting to enter the forest behind the military barracks in Okitipupa when they were arrested."


Posted by: Fred || 01/16/2022 00:00 || Comments || Link || E-Mail|| [336103 views] Top|| File under: Banditti
Boko Haram Terrorists, ISWAP Fighters Wreck Havoc In Borno
[SAHARAREPORTERS] Boko Haram

...not to be confused with Procol Harum, Harum Scarum, possibly to be confused with Helter Skelter. The Nigerian version of al-Qaeda and the Taliban rolled together and flavored with a smigeon of distinctly Subsaharan ignorance and brutality...


murderous Moslems

suspected to be an arm of Islamic State
...formerly ISIS or ISIL, depending on your preference. Before that they were al-Qaeda in Iraq, as shaped by Abu Musab Zarqawi. They're really very devout, committing every atrocity they can find in the Koran and inventing a few more. They fling Allah around with every other sentence, but to hear western pols talk they're not really Moslems....
of West African Province, who attacked Kautikari Village under Chibok Local Government Area in Borno State on Friday, have killed four residents.

The

murderous Moslems

also

kidnapped

a large number of

women and kiddies

, while several villagers remain missing.

The

Lions of Islam

during the attack raided the home of a renowned businessman and set all his properties ablaze before snatching a cell phone belonging to his wife.

They also burnt down a church and some residential buildings.

Kautikari is located East and about 15km drive from Chibok town predominantly occupied by Christians.

Son-in-law of the businessman, who resides in Maiduguri, the state capital, disclosed that he received a distress call from the snatched phone of his mother-in-law by the

Lions of Islam

demanding for recharge card early Saturday morning.

"Our people of Kautikari are displaced following the attack on the community last Friday which is our market day.

"The armed

Lions of Islam

killed four people, destroy shops and loot food items. They also

kidnapped

scores of

women and kiddies

as many are still missing.

"Our church has been razed down, including my father in law's house and shops in the community. I spoke with some of the family and they told me they are all safe, though displaced now.

"Unfortunately, my mother-in-law's cell phone was snatched from her by the terrorists. I received a distress call from the snatched phone this morning by the

Lions of Islam

demanding for recharge card, before I informed the caller that 'God is in control', and I quickly put off the phone," he narrated.


Posted by: Fred || 01/16/2022 00:00 || Comments || Link || E-Mail|| [336094 views] Top|| File under: Boko Haram (ISIS)
Five Killed, Many Injured, Houses Burnt As Herdsmen Attack Ogun Community
[SAHARAREPORTERS] No fewer than five persons have been reportedly killed as fresh crisis ensued when Fulani

... a peculiarly brutal tribe of Moslem herdsmen infesting Mali, Niger, Nigeria, and probably other places that are light on law and order and heavy on tribal identity...
herdsmen attack farmers in the Imeko-Afon Local Government Area of Ogun State.

It was learnt the Fulani herdsmen and some Ohori farmers engaged one another in a clash at Idofa village, leading to loss of lives and property worth millions of Naira.

According to Daily Post, the residents of Aworo community in the Yewa North Local Government chased the herdsmen from their village to Idofa in Imeko, killing three of them and their cows.

Aworo people had accused the Fulani of destroying their farms and water sources through open grazing of cows, a practice the Ogun State government had banned.

A community leader who spoke on the condition of anonymity said there was a reprisal attack on Thursday after the Aworo people killed the three herdsmen in Idofa.

He said the retaliation led to the death of two Yorubas, one of whom was burnt beyond recognition.

Houses, four maize barns,

cycle of violence

s and other valuables were reportedly set ablaze by the attackers.

"The Aworo people chased the herdsmen from Yewa North to Idofa in Imeko. They killed three of them there and killed their cows.

"On Thursday, the Fulani herdsmen returned in the dead of the night to launch an attack. They killed two persons, set houses and other properties on fire. One of those killed was burnt in a house beyond recognition. It took the intervention of the police and the Amotekun corps to calm the situation

"As we are talking, many Ohoris are injured, hundreds are now displaced at Imeko town. We need the attention of the Federal and the State Governments to take care of the displaced persons," the community leader explained.

As of Friday, it was gathered that many residents of the village had fled for fear of being killed.

The Ogun State Commissioner for Agriculture, Dr Samson Odedina when called said had yet to comment on the matter as the time filing this report.

Meanwhile,


...back at the pond, the radioactive tadpoles grown into frogs. Really big frogs, in fact...


the Ogun State Police Public Relations Officer, Abimbola Oyeyemi confirmed the incident on Saturday, assuring that those behind it would be apprehended and brought to book.

"We heard about it. It is an unfortunate incident and we are investigating it. We have called on all stakeholders, including the Fulani communities that have been living in that place, who testified that they did not even know the reason for the attack.

"We are investigating to ensure that those who carried out that dastardly act are apprehended in other not to cause further crisis.

"The situation is under control as more

coppers

have been deployed to the place. The Commissioner of Police has directed that the Area Commander should take charge of the security situation in the area."


Posted by: Fred || 01/16/2022 00:00 || Comments || Link || E-Mail|| [336089 views] Top|| File under: Fulani Herdsmen (Boko Haram)
Caucasus/Russia/Central Asia
Suspect in financing terrorists in Syria and Iraq detained in Moscow
[PUBLISH.TWITTER]

A man suspected of financing a terrorist organization in Syria and Iraq has been detained in Moscow, Yulia Ivanova, a spokeswoman for the Russian Investigative Committee's Moscow department, told TASS on Friday.

"Thanks to the joint efforts of the

Sherlocks

of the Russian Investigative Committee's Moscow department and operations staff, one more man, born in 1978, suspected of a crime, was identified and detained. The search of his apartment yielded bank cards, electronic storage devices, and technical gadgets," she said.

According to the

Sherlocks

, the suspect joined a community in a mobile app organized by

Alim Begiyev

, who recruited people in the Moscow region willing to sponsor a terrorist organization in Syria and Iraq. The community numbered some 30 participants, who raised money on their bank cards and transferred it to the accounts of members of an illegal

gang

taking part in hostilities. The money was used to maintain the logistics arms of terrorist organizations. Bergiyev was earlier sentenced to 17 years in a high-security prison. His accomplices were also found guilty and sentenced to lengthy prison terms.

The case against the detained man is being investigated under part 1.1 of article 205.1 of the Russian Criminal Code (abetting terrorist activities), which carries a punishment of up to life in prison. Charges will soon be brought against the man.
Posted by: Fred || 01/16/2022 00:00 || Comments || Link || E-Mail|| [336072 views] Top|| File under: Islamic State
Home Front: WoT
Day 2: Armed man holding hostages at Colleyville, Texas, synagogue demands release of convicted terrorist 'sister'. He's dead now
See Day 1 reports here and here. Also discussed yesterday here and here (including a link to audio of the jihadi, so you can judge his accent for yourself, dear Reader)

[NYPOST] An angry, apparently armed man took a rabbi and his congregants hostage at a Texas synagogue Saturday — demanding US authorities release an infamous convicted terrorist known as "Lady al-Qaeda" and even calling a New York rabbi in a bizarre bid for help, according to sources and reports.

The unnamed assailant was initially misidentified as Muhammad Siddiqui, the brother of Pak neuroscientist Aafia Siddiqui

...American-educated Pak cognitive neuroscientist who was convicted of assault with intent to murder her U.S. interrogators in Afghanistan. In September 2010, she was sentenced to 86 years in jug after a three-ring trial. Siddiqui, using the alias Fahrem or Feriel Shahin, was one of six alleged al-Qaeda members who bought $19 million worth of blood diamonds in Liberia immediately prior to 9-11-01. Since her incarceration Paks have taken her to their heart and periodically erupt into demonstrations, while the government tries to find somebody to swap for her...
, who was convicted in Manhattan Federal Court in 2010 of trying to kill US authorities in Afghanistan. She is currently serving an 86-year prison sentence at the Federal Medical Center, Carswell in nearby Fort Worth, according to public records.

A rep for Muhammad Siddiqui later claimed he had nothing to do with the incident, even though the man who stormed Congregation Beth Israel in Colleyville claimed to be Aafia Siddiqui's brother, according to the Daily Beast.

At some point, the hostage taker — who was caught on the synagogue's livestream angrily ranting about religion — forced Congregation Beth Israel Rabbi Charlie Cytron-Walker to place a call to Manhattan's Central Synagogue, a law enforcement source told The Post.

The man demanded to speak to Rabbi Angela Buchdahl, and asked her to use her "influence" to help get Siddiqui released before claiming to have a bomb, the source said.

Buchdahl called 911, the source said. It's unclear what connection, if any, the 49-year-old Buchdahl has to the Siddiqui case.

Siddiqui is serving an 86-year prison sentence in nearby Fort-Worth, according to public records.

The incident unfolded just after 10:30 a.m. Texas time, according to the Colleyville Police Department and the Federal Bureau of Investigation.

The live stream had 8,000 viewers before it was cut off at 2 p.m.; during the broadcast, the man could be heard saying, "If anyone tries to enter this building, I'm tellin you ... everyone will die," and could be heard repeating, "I'm going to die. Don't cry about me," according to the Jerusalem Post.

Police in Colleyville, a community near Dallas-Fort Worth, dispatched a SWAT team to the residential neighborhood surrounding the temple. They warned residents to stay away from the immediate area, according to social media and a tweet by Colleyville police.

The angry man can be heard ranting about religion on the ongoing livestream, the Fort Worth Telegram reported. However,


denial ain't just a river in Egypt...


the video did not show what is taking place in the temple, and it was unclear how many people were in the synagogue, the newspaper reported.

On social media, many were offering prayers for Cytron-Walker, leader of the Reform Jewish congregation that was established in 1999, according to its Facebook page.

The feds claimed the MIT-trained Aafia Siddiqui was an al Qaeda associate when she was arrested in 2008 carrying handwritten plans for a radioactive "dirty bomb," along with a list of New York landmarks.

FBI says no ongoing threat after hostages released

[IsraelTimes] After the hostage situation concluded with the release of all four people who were held at Congregation Beth Israel, a representative for the FBI

...Formerly one of the world's premier criminal investigation organizations, something for a nation to be proud of. Now it's a political arm of the Deep State oligarchy that is willing to trump up charges, suppress evidence, or take out insurance policies come election time...
says there is no ongoing threat.

"I do not have any information right now that indicates that this is part of any kind of ongoing threat," says Matthew Desarno, the special agent in charge of FBI Dallas during a briefing with

news hound

s at a press staging area a quarter of a mile from the synagogue.

"We obviously are investigating, and will continue to investigate," he says, noting that the area remains an active

scene of the crime

.

Over 200 law enforcement officers were involved in the hostage situation throughout the day, including a special hostage rescue team of 60 to 70 members who flew in from Washington, DC.

The hostage rescue team breached the synagogue at around 9 p.m., Colleyville Police Chief Mike Miller says.

All of the hostages were adults, he adds.

Area residents who were evacuated from the neighborhood are still not allowed to return home, since the area is an active

scene of the crime

, a police representative told The Times of Israel.

In recording, hostage taker appears to say synagogue allowed him inside

[IsraelTimes] The hostage taker at a Texas synagogue can apparently be heard saying in a live video from the synagogue that congregants let him into the building.

The synagogue was live streaming a service on Facebook when the incident began and broadcast the first few hours of the crisis.

Facebook removed the video, but in segments that have been posted online, the attacker can be heard speaking, although much of what he says in unintelligible.

At one point, he says "They let me in. I said 'Is this a night shelter?' and they let me in and they gave me a cup of tea so I do feel bad."

"I like the rabbi, he's a good guy, I bonded with him, I really like him... I've only been here for a couple hours but I can see he's a good guy," the attacker says.
Posted by: Fred || 01/16/2022 00:00 || Comments || Link || E-Mail|| [336122 views] Top|| File under: al-Qaeda
India-Pakistan
Bomb found at New Delhi flower market
[ENGLISH.ALARABIYA.NET] Indian bomb disposal experts cordoned off a busy flower market in the capital New Delhi Friday after finding an improvised

bomb

left in an abandoned bag, police said.

"The site is under a police cordon and we have recovered an IED (Improvised Explosive Device)," a police officer told AFP.

"Everything else including who left the bag there and the kind of explosive inside the bag is a matter of investigation."

Police commissioner Rakesh Asthana told the NDTV news channel the bag was left behind by a customer who visited a shop to buy flowers at the Ghazipur wholesale flower market.

Media reports said police carried out a controlled explosion.
Posted by: Fred || 01/16/2022 00:00 || Comments || Link || E-Mail|| [336075 views] Top|| File under:
Iraq
An explosion targets a Turkish convoy in the Zelikan of Kurdistan
[SHAFAQ] An explosion targeted a Ottoman Turkish military convoy on Saturday in the Zelikan area of Kurdistan Region.

A security source told Shafaq News agency that an

bomb

blew up targeting a Ottoman Turkish military convoy in the Zelikan area, on the outskirts of Bashiqa in Nineveh, without causing any casualties.

It is noteworthy that the Ottoman Turkish army, located in this area, is often exposed to attacks by unidentified parties.
Posted by: Fred || 01/16/2022 00:00 || Comments || Link || E-Mail|| [336077 views] Top|| File under: Sublime Porte
Demonstrators block a main road in Dhi Qar
[SHAFAQ] Dozens of angry demonstrators in Dhi Qar blocked the road linking the governorate's capital city, Nasiriyah, to its northern districts, on Sunday morning.

Shafaq News Agency correspondent said that a group of locals from "al-Hamam" village used burning tires to block the traffic movement, causing a jam.

"The demonstrators demanded providing their hometown the same services offered to the rest of the towns in the governorate," our correspondent said.
Posted by: Fred || 01/16/2022 00:00 || Comments || Link || E-Mail|| [336084 views] Top|| File under: Govt of Iraq
After the drone attack on Balad base, Coalition: we have no personnel in the base
[SHAFAQ] The U.S.-led Coalition denied the presence of any of its personnel in Balad, deeming the drone attack on the military base an "attack on Iraqi people".The official Twitter account of the Combined Joint Task Force-Operation Inherent Resolve, said on Saturday, "Attacks on Iraqi installations are attacks on the Iraqi people."

"The Coalition maintains a minimal footprint on Iraqi locations to Advise, Assist, and Enable but has no personnel at Balad," it added, "the Iraqi Security Force has the capability and capacity to protect its installations."

Earlier today, a drone squadron attacked the Balad base in Saladin.

The leading figure in the Kata'ib
Hezbollah movement, Abu Ali al-Askari, refuted the official statement of the Iraqi Security Media Cell (SMC) on Saturday morning's attack on the Balad military bases in Saladin.

Abu Ali al-Askari tweeted, "the version of the story told by the Security Media Cell is ridiculous and has many fallacies."

"The drones used in Iraq are only two types: the first is an offensive (suicidal) drone," he explained, "It moves directly toward the target, and it does not have the capability to alter its trajectory or go back to the launching base (single use)."

"The second type is the reconnaissance craft. It cannot operate in foggy weather and it does not need to be close to the target. In fact, it cannot be seen by unarmed eye most of the time."

"[for] reconnaissance, no more than a single drone is needed to do the job. Nevertheless, it is a piloted craft, it has no choice for it to run as the SMC said; similar to your commander and the kids behind him."




Posted by: Fred || 01/16/2022 00:00 || Comments || Link || E-Mail|| [336087 views] Top|| File under: Govt of Iran Proxies
Southeast Asia
Philippine Troops Kill 4 Blamed for Fatal Bus Bombing
[BenarNews] Troops killed the alleged leader of an Islamic State

...formerly ISIS or ISIL, depending on your preference. Before that they were al-Qaeda in Iraq, as shaped by Abu Musab Zarqawi. They're really very devout, committing every atrocity they can find in the Koran and inventing a few more. They fling Allah around with every other sentence, but to hear western pols talk they're not really Moslems....
-linked

holy warrior

cell and three others blamed for a bus bombing that killed a 5-year-old boy earlier this week during a

shootout

on Saturday in the Southern Philippines, the military said.

The soldiers shot and killed Norodin Hassan and his men near the town of

Carmen

in

Cotabato

province, said Maj. Gen. Juvymax Uy, commander of the Army's 6th Infantry Division.

The military identified Hassan (also known as Andot) as the leader of military affairs for the

Daulah Islamiyah

-Hassan Group. Daulah Islamiyah is the Filipino name for the Islamic State.

"The death of alias Andot and three of his cohorts only shows that justice is given to the victims of the Mindanao Star Bus bombing," Uy said in a statement.

The military identified two of the other three killed as Abdonillah Hassan and Abdonhack Hassan. Officials did not say if the

turbans

were related or if any soldiers

were maimed

in the

shootout

.

Soldiers recovered high-caliber automatic rifles, mobile phones, radios and "subversive documents with high intelligence value," the military said.

The Army's 602nd Infantry Brigade commander said troops had received a tip about the

holy warrior

s.

"After we identified the perpetrators who were responsible for the bombing attack, we immediately launched the manhunt operation to prevent them from doing similar atrocities in other areas, thus preventing further loss of lives and damage to properties," Col. Jovencio Gonzales said in a statement.

The bus had been traveling from the southern city of Davao, President Rodrigo Duterte's hometown, along the highway near Aleosan town where the blast occurred early Tuesday, killing the boy and injuring six others, including the boy's father and two younger siblings.

Several IS-linked

turbans

have been killed since late 2021, including Salahuddin Hassan, identified as a top lieutenant in the southern Mindanao region under Philippine leader Hatib Hajan Sawadjaan. Military intelligence officials have said they believe Sawadjaan was killed in a clash in 2020 although his body was not recovered.

"Our continuous effort to go after these terrorist groups has been unyielding. There will be no let-up and slowing down against these

forces of Evil

who continue to attack civilian populace, properties and communities," Uy said.

Posted by: trailing wife || 01/16/2022 01:00 || Comments || Link || E-Mail|| [336075 views] Top|| File under: Islamic State
Syria-Lebanon-Iran
IED explosion rocks Syrian opposition headquarters in Afrin
[Rudaw] At least one was killed and a further injured when a powerful explosion struck the headquarters of the Ottoman Turkish-backed

Syrian Front for Liberation

on Saturday, reported media outlets.

An explosion hit the headquarters of Ottoman Turkish-backed forces in Jindires district in

Afrin

, Hawar News Agency (ANHA) reported.

North Press Agency (NPA) also confirmed the news, saying two members of the al-Mu'tasem faction, linked with the Syrian Front for Liberation were killed when an IED explosion detonated in the area. Significant material damages were also reported.

Afrin is a Kurdish-majority region located in northwestern Syria. It has seen many deadly bombings since the invasion of Ottoman Turkish forces and their Syrian proxies in 2018, expelling the Kurdish People's Protection Units (YPG) and forcefully displacing much of the population, committing what the United Nations


...aka the Oyster Bay Chowder and Marching Society...


describes as possible war crimes.

The Kurdish population fell by more than 60 percent in only the first two years of the invasion, according to the Afrin-based Human Rights Organization.

"According to the latest statistics that we have received, the size of the indigenous population of Kurds in the Afrin region reached 34.8 percent in January, while they previously made up 97 percent of the population," read a statement from the organization published in April 2020.

The Sick Man of Europe Turkey

...the occupiers of Greek Asia Minor...
usually blames the YPG, a part of the Syrian Democratic Forces (SDF), for deadly attacks in Afrin, but the group repeatedly denies targeting civilians.

Ankara considers the SDF a branch of the Kurdistan Workers' Party (PKK), an

gang

struggling for greater political and cultural rights for Kurds in Turkey, and labels them a threat to its national security.
Posted by: trailing wife || 01/16/2022 01:20 || Comments || Link || E-Mail|| [336091 views] Top|| File under: Ottoman Proxies
Villagers protest against Iranian factions presence in Syria's Deir ez-Zor
[NPASYRIA] On Saturday, residents of seven villages in the northern countryside of Deir ez-Zor, east Syria, protested against the presence of the Syrian government forces and the Iranian-backed factions in their regions.

The protests, which took place in the town of al-Izba, north of Deir ez-Zor, were attended by the US-led Global Coalition.

Through loudspeakers, the protesters demanded the Global Coalition expel the Iranian factions from their villages.

The protesters held banners that had the phrases "There is no stability in the country with presence of Assad" and "Right of return."

"We are calling on the Global Coalition to secure our right to return to our villages," Abdullah al-Jleb, 30, a civil activist and one of the protest organizers, told North Press in an audio recording.

Al-Jleb, who comes from the village of al-Salihiya, one of the villages controlled by Iranian-backed forces, added that "We will not accept the presence of Iran, Russia and the Syrian government, as they are partners in the bleeding of Syrian blood."

The seven villages are al-Husseiniya, Murat, Mazloum, al-Salihiya, Hatla Khasham and Tabiya. These villages are controlled by the Syrian government forces and Iranian-backed factions.

The civil activist considered that "Iran

...a theocratic Shiite state divided among the Medes, the Persians, and the (Arab) Elamites....
is an occupying state that has looted our homes and displaced us."

"The series of killings plus security instability will not stop as long as Iran and the Syrian government are present in our region," he noted.
Posted by: Fred || 01/16/2022 00:00 || Comments || Link || E-Mail|| [336076 views] Top|| File under: Govt of Iran Proxies
Who's in the News
28
[untagged]
6
Islamic State
5
Tin Hat Dictators, Presidents for Life, & Kleptocrats
3
Commies
3
Taliban/IEA
3
Govt of Iran
3
Govt of Iraq
3
Sublime Porte
2
Houthis
2
Banditti
2
Govt of Iran Proxies
2
Hezbollah
1
Fulani Herdsmen (Boko Haram)
1
Lashkar e-Taiba
1
Mob Rule
1
Muslim Brotherhood
1
Ottoman Proxies
1
PLO
1
Boko Haram (ISIS)
1
al-Shabaab (AQ)
1
al-Qaeda
1
[untagged]
Bookmark
E-Mail Me
The Classics
The O Club
Rantburg Store
The Bloids
The Never-ending Story
Thugburg
Gulf War I
The Way We Were
Bio
Merry-Go-Blog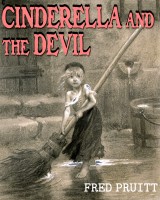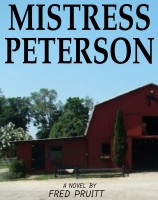 On Sale now!


A multi-volume chronology and reference guide set detailing three years of the Mexican Drug War between 2010 and 2012.

Rantburg.com and borderlandbeat.com correspondent and author Chris Covert presents his first non-fiction work detailing the drug and gang related violence in Mexico.

Chris gives us Mexican press dispatches of drug and gang war violence over three years, presented in a multi volume set intended to chronicle the death, violence and mayhem which has dominated Mexico for six years.
Click here for more information


Meet the Mods
In no particular order...


Steve White
Seafarious
tu3031
badanov
sherry
ryuge
GolfBravoUSMC
Bright Pebbles
trailing wife
Gloria
Fred
Besoeker
Glenmore
Frank G
3dc
Skidmark



Better than the average link...



Rantburg was assembled from recycled algorithms in the United States of America. No trees were destroyed in the production of this weblog. We did hurt some, though. Sorry.
3.235.188.113

Help keep the Burg running! Paypal: