Headline
Comments [Views]
Page 1: WoT Operations
0 [298]
0 [328]
0 [288]
0 [278]
0 [288]
0 [305]
0 [287]
0 [294]
0 [291]
0 [296]
0 [290]
0 [290]
0 [292]
0 [296]
0 [301]
0 [287]
0 [302]
0 [292]
0 [728]
0 [295]
0 [284]
0 [291]
No Senzayuma Watch
Andrea points to an MSN article harping on PC office manners. She sez "Guess what? It's not nice to make fun of minorities! Wow. Who knew?"

Some things stick in your mind, and others stick in your craw. That article's been in the craw all night and throughout most of the day. I've jumped up and down to try and loosen it, and I had the Little Woman (less than 18 inches tall!) heimlich me a couple times, all with no success.

MSN must be a really crummy place to work, a place utterly devoid of humor. If the old senzayuma is what sets man apart from the animals, MSN must be overrun by swine. Think how many jokes you've ever heard in your life that haven't been at someone's expense, drawing a verbal caricature. Pat and Mike? The priest, the minister and the rabbi? Bruce and Lance? Alistaire and Percy? The French army? Abdul and his beloved camel? Cowboy Tom and the sheep? All the hundreds of Clinton jokes? "There were these two hookers, see?" How about Ole and Lena, every Chinese laundry joke ever told, and all those Polish jokes? Tyrone and Tyreene? Horny men? ("'Grewsome, isn't it?' - 'Yes, hasn't it!'") Little Johnny jokes are offensive to foul-mouthed little boys, Little Suzy jokes to promiscuous little girls. Perhaps elephant jokes don't offend a group from one point of view, but let's not be speciesist, or the Animal Liberation Front will burn your house down and PETA will sue you.

The really, really awful thing about PC is its utter lack of a senzayuma. The (small L) libertarian cringes at the attempt to control one's very thoughts. Comes the libertarian revolution, after we've shot all the professors of English and sociology and the staff of Salon, everyone will have to take his/her/its/their turn in the barrel of mockery. It is more (small D) democratic for a proud people to be able to offend not only everyone but anyone, with the question of who a person will offend at a given moment being left to tact and good manners.
Posted by: Fred Pruitt || 01/16/2002 || Comments || Link || E-Mail|| [291 views] Top|| File under:
More charges against Maxwell Smart
A new indictment against attempted Shoe Bomber Maxwell Smart "Richard Reid," included charges of attempted use of a weapon of mass destruction, attempted homicide of U.S. nationals overseas, placing explosive devices on an aircraft, attempted destruction of an aircraft, attempted murder of 197 passengers and crew, interfering with a flight crew, attempting to set fire and destroy an aircraft, and a new anti-terrorism offense, attempted wrecking of a mass transportation vehicle.


Ummm... The sentiment is good, but I was always taught that "weapons of mass destruction" referred to Chemical, Biological and Nuclear weapons.
Posted by: Fred Pruitt || 01/16/2002 || Comments || Link || E-Mail|| [301 views] Top|| File under:
Sneaker Boy was al-Qaeda target scout
Captured computer files in Afghanistan indicate "Reid's" travels last summer were a target scouting mission for al-Qaeda. "Brother Abdul Ra'uff" followed the same itinerary as Shoe Boy during the same time frame. A senior Israeli intelligence official says Israel is "positive" Reid was been sent to Israel by al-Qaida to scope out possible targets.


That would seem to indicate "Brother Abdul" was a pretty trusted operative. It would also seem to line him up for the high jump.
Posted by: Fred Pruitt || 01/16/2002 || Comments || Link || E-Mail|| [296 views] Top|| File under:
Johnny Jihad to be charged with conspiracy to kill Americans
The U.S. Justice Department charged American Taliban fighter John Walker Lindh with conspiracy to kill Americans overseas. He will be tried in a civilian court and could face life in prison. The U.S. military, which has been holding Walker, will turn him over to the Federal Bureau of Investigation to face trial in the U.S.


He was captured at Konduz and took part in the Kala-i-Jangi uprising. Mike Spann was killed at Kala-i-Jangi. Guilty. Shoot him. How come we haven't seen Mary Robinson dwelling on the illegality of the Kala-i-Jangi uprising?
Posted by: Fred Pruitt || 01/16/2002 || Comments || Link || E-Mail|| [292 views] Top|| File under:
Algerian boom boy jugged for 24 years
Mokhtar Haouari, an Algerian who belonged to a militant Islamic group with suspected links to Osama bin Laden, was sentenced to 24 years in prison for his role in a plot to bomb the Los Angeles International Airport and U.S. millennium celebrations. Haouari, 33, was found guilty last July of conspiracy to provide material support to a terrorist act by helping Ahmed Ressam bring explosives into the state of Washington from Canada in late 1999.


Just lock him up and leave him there until somebody takes a hostage or two. It'll come.
Posted by: Fred Pruitt || 01/16/2002 || Comments || Link || E-Mail|| [290 views] Top|| File under:
Charges against five Symbionese Liberation Army goons...
Five members of the Symbionese Liberation Army, a radical U.S. group which gained fame in the 1970s by kidnapping newspaper heiress Patty Hearst, were charged with murder in connection with a 1975 bank robbery which killed a bystander. Authorities announced the charges after police raided homes in Oregon and California to arrest three of the suspects: Emily Harris, her ex-husband Bill Harris and Michael Bortin. Sacramento County District Attorney Jan Scully said that first degree murder charges would also be filed against Kathleen Ann Soliah, who as Sara Jane Olson pleaded guilty in October to aiding and abetting a separate crime committed by the extremist group, and James Kilgore, a former SLA member who remains at large. The murder charges stem from the April 21, 1975 shooting death of Myrna Opsahl, a 42-year-old mother of four who was shot and killed when the group raided the Crocker National Bank in Carmichael, California.


Even if the perps are rounded up in an old folks' home, they should still be brought to trial, no matter how long ago it was. The victim will still be dead. There's no difference between them, Shoe Boy, Johnny Jihad, or the al-Qaeda snuffies at Guantanamo.
Posted by: Fred Pruitt || 01/16/2002 || Comments || Link || E-Mail|| [290 views] Top|| File under:
India-Pakistan
Musharraf introduces electoral reforms...
President Pervez Musharraf has agreed to a long-standing demand from the non-Muslim minority for a single electorate system. The president also substantially increased the number of seats in the National Assembly and increased the quota of seats reserved for women in a series of reforms ahead of elections later this year. Under the existing separate system of voting, 10 seats were reserved for non-Muslim minorities, with exclusive elections for their communities. The system, introduced in 1985, was strongly opposed by non-Muslims, particularly Christians. "It will remove insecurity in the Christian community," said Shahbaz Bhatti, president of Christian Liberation Front. The National Assembly, dissolved after the 1999 coup which put Musharraf in power, will be increased from 237 seats to 350 in the elections expected to be held by October. The number of seats reserved for women has been raised from 20 to 60, and 25 new seats have been created for technocrats. The reforms also include a requirement that National Assembly candidates must hold a university bachelor's degree.
That should be good for a raft of votes from grateful minorities, and at the same time should weaken the influence of the fundos. Requiring a bachelor's degree locks out the madrassah graduates. Not a bad move. Only thing that bothers me: Does everybody in Pakistan have a "Liberation Front"?
Posted by: Fred Pruitt || 01/16/2002 || Comments || Link || E-Mail|| [295 views] Top|| File under:
Pakland cracks down on madrassahs
The Pakistani government has sent a 21-point questionnaire to all madrasas and mosques in the country seeking adminstrative and functional details. The exercise is part of the implementation of the measures announced by President Musharraf in his televised speech to the nation against religious extremism and sectarianism on Saturday. The questionnaire seeks information on the year of the establishment of the madrasa or the mosque, the sect it belongs to, details of its office-bearers, its source of funding (government, local or private donations), and whether it is housed in in a built-up premises or mud structure. The madrasas not getting themselves registered with the government during the current exercise will be closed down, an official said. Also shut will be the seminaries found indulging in sectarianism, extremism and terrorism.


There will be a great weeping and gnashing of teeth over this. They've fought previous efforts along the same lines tooth and nail.
Posted by: Fred Pruitt || 01/16/2002 || Comments || Link || E-Mail|| [291 views] Top|| File under:
Mysterious fire destroys records on banned groups
The mysterious fire that broke out in a 16-storey state-owned building in Islamabad reportedly destroyed valuable records containing information on Islamic militant outfits, some of them which were banned by the Pakistan government. The 16-storey building was largely gutted in the fire and fire officials said that more than 10 floors were completely destroyed. The fire was initially noticed in the top 16th floor which housed the records of the militants outfits.


Golly. What a surprise. Who could've expected such a thing? I'll bet you could knock Hamid Gul over with a feather.
Posted by: Fred Pruitt || 01/16/2002 || Comments || Link || E-Mail|| [287 views] Top|| File under:
125 Pak jihadis return from Afghanistan...
125 jihadis of the now-banned Tanzim Nifaz Shariat-i-Mohammadi (TNSM) arrived home after being released from prisons in Afghanistan. The activists were part of the thousands of other TNSM volunteers who had gone to Afghanistan led by their now-detained amer Maulana Sufi Muhammad in November. Hundreds have returned since the fall of the Taliban and thousands others are still unaccounted for, or are in prisons in Afghanistan. One of the activists said that at least 12,000 of the formr TNSM volunteers had been arrested in Kandahar, Kunduz and Kabul.


That figure sounds a bit high. It's probably a euphemism for "a whole lot."
Posted by: Fred Pruitt || 01/16/2002 || Comments || Link || E-Mail|| [305 views] Top|| File under:
India eases stance with Pakland
India said it was open to dialogue with Pakistan and called a speech by the Pakistani president "path-breaking." Indian Home Minister Lal K. Advani praised a speech in which President Musharraf condemned terrorism and vowed to curb Islamic militants. Advani's comments followed his return from Washington and came on the eve of a visit by Secretary of State Colin Powell.


Musharraf appears to have taken a deep breath and set about doing things right. Here's hoping he's successful - and that none of his constituents shoots him.
Posted by: Fred Pruitt || 01/16/2002 || Comments || Link || E-Mail|| [288 views] Top|| File under:
International
Mary Robinson sez al-Qaeda prisoners are POWs...
Taliban and al Qaida fighters held at a U.S. base in Guantanamo Bay, Cuba, are prisoners of war who should be repatriated once armed hostilities end unless they face criminal charges, a U.N.'s human-rights official said. "The overwhelming view of legal opinion is that they were combatants in an international armed conflict and their status is defined and protected by the Geneva Conventions of 1949," said Mary Robinson, U.N. high commissioner for human rights. "They are prisoners of war." Asked about reports of an estimated 50 prisoners being drugged while transported and kept in outside cages, Robinson told reporters, "We are very concerned and are seeking to ascertain more information."


Shucks, Mary. We sure are sorry we turned down your offer to round them up for us. Nice of you to step in and take charge, now that the shooting's over.
Posted by: Fred Pruitt || 01/16/2002 || Comments || Link || E-Mail|| [287 views] Top|| File under:
Terror Networks
PLO arrests head of PFLP...
Israel has dismissed Chairman-for-Life Yasser Arafat's arrest of Ahmed Saadat, the head of the Popular Front for the Liberation of Palestine (PFLP). Prime Minister Ariel Sharon said it was another faked arrest in Arafat's "empire of lies". Israel denies Arafat has made good on promises to crack down on radicals when he pledged a ceasefire last month that led to several weeks of relative calm. The Damascus-based PFLP, a secular left-wing faction of the Palestine Liberation Organisation, warned the arrest would sink the Palestinian Authority into "complete political confrontation with all nationalist and Islamic Palestinian forces, without exception, and with the Palestinian people in its entirety". Abdel Rahim Mallouh said a senior Palestinian Authority official had told the PFLP its chief was being invited to a political meeting.

Awwww. We can't believe that! Arafat? Lie to somebody? You gotta be kiddin'! That'd never happen - not Mister Good Faith! (Actually, this little Parcheesi game is getting boring.)
Posted by: Fred Pruitt || 01/16/2002 09:44 am || Comments || Link || E-Mail|| [728 views] Top|| File under:
Gunnies shoot up Lahore airport
Two unidentified men exchanged gunfire with security men at the Lahore airport, wounding at least three security men. The gunmen, riding a car, fired volleys of bullets at the Airport Security Force officials at the main entrance. The security officials fired back, smashing the car's windshield, but the gunmen managed to escape. No group claimed the responsibility for the attack, which occurred when no flights were scheduled.


There will be lots more of these little episodes as the Professionally Pious register their unhappiness with Musharraf.
Posted by: Fred Pruitt || 01/16/2002 || Comments || Link || E-Mail|| [294 views] Top|| File under:
Nepali Maoists stage jailbreak...
A group of Maoist terrorists attacked the central jail of Surkhet district in Nepal, and helped to free 32 inmates by digging a tunnel at the backside compound of the jail. One group of Maoists attacked the jail with guns and kept security personnel occupied by exchanging fire with them while others helped the inmates escape.

Background noise. This is one of the few groups operating that's not associated with al-Qaeda. The politicals seem almost quaint.
Posted by: Fred Pruitt || 01/16/2002 09:45 am || Comments || Link || E-Mail|| [278 views] Top|| File under:
MNLF violence continues in Philippines...
Five soldiers were killed in fresh fighting in the southern Philippines island base of jailed Moro National Liberation Front leader Nur Misuari, pushing the death toll to 37. Provincial governor Yusop Jikiri said the soldiers were attacked on Wednesday near the Jolo public market, a day after a firefight around a pro-Misuari rally nearby left up to 32 people dead, including nine soldiers and 20 Misuari supporters. The fighting occurred a week after Malaysia deported Misuari to stand trial for rebellion.


The tactic will be to escalate violent clashes to the point where the Great Man's release can be demanded with some chance of compliance. Some hostages, maybe a few head-choppings, and he's back on the streets.
Posted by: Fred Pruitt || 01/16/2002 09:46 am || Comments || Link || E-Mail|| [328 views] Top|| File under:
Arroyo taking heat over US help against Abu Sayyaf...
President Gloria Arroyo has come under fire for the planned deployment of US Special Forces troops in the southern Philippines for joint operations against Abu Sayyaf. Senators demanded an intelligence briefing, and an opposition leader warned that both governments were retracing the circumstances that led to the US military debacle in the Vietnam War.


First steps in opposing the operation: bring political pressure to bear to call it off.
Posted by: Fred Pruitt || 01/16/2002 09:46 am || Comments || Link || E-Mail|| [298 views] Top|| File under:
The Alliance
Al-Qaeda money man turns himself in...
A leading financier of the al Qaida terrorist network has turned himself in at the airport in Kandahar. CNN, quoting U.S. military sources, reported early Wednesday that the as yet unnamed financier "literally showed up at the front gate ... and is now in custody." The financier's surrender came not long after American troops captured seven more prisoners. Military officials said it was not clear if the prisoners were from al Qaida or the Taliban, but they were captured in eastern Afghanistan, where defense officials believe al Qaida members are still at large.

Nice to have the money guys. You get the checkbook, you get the organization.





Possible chem weapons discovered in Afghanistan...



US forces have discovered canisters at an undisclosed site in Afghanistan that from the outside appear to be chemical weapons. "There are canisters that have been found that ... externally .. appear to be weapons of mass destruction. But until we get into them, look at them, analyze it, find out what it was, we're not going to know," Defense Secretary Donald Rumsfeld said. He said the canisters appeared to contain chemical agents.

Not a surprise. There were reports last month of cannisters labeled "Sarin" gas. Turned out they were empty.





Al-Libi sings, Yemen plot uncovered...



Foreign Ministry officials in Yemen said information received from the United States came from interrogations of a senior al-Qaida figure, Ibn Al-Shaykh al-Libi, who is in U.S. custody, tipped them to the threat against the US embassy in Sana'a. Al-Libi is a Libyan who ran some of bin Laden's training camps. The plan called for detonating a truck loaded with a ton of explosives. That's one blocked. There will be others. Eventually they'll manage to get one to work again. But until then, let's keep pushing our advantage. Doesn't sound like al-Libi expects to be going anywhere, ever. Otherwise he wouldn't have broken omerta.
Posted by: Fred Pruitt || 01/16/2002 || Comments || Link || E-Mail|| [292 views] Top|| File under:
Today's Pat and Mike Joke
Pat and Mike were approaching a Londonderry pub when there was suddenly an enormous explosion. A Prostestant bomb had gone off in the very building they were intending to visit. Quickly they ran toward the building, and as they did, a head rolled out of the smoldering ruins and across the pavement, to spin to a stop before them. Pat stooped, picked it up and held it for Mike to see.

"Sure now Mike, isn't this Sean Murphy?"

Mike looked closely, then let his breath out in relief. "No, Pat, no, it couldn't be. It's an amazin' resemblance, I'll admit, but Murphy is much taller than that."

Posted by: Fred Pruitt || 01/16/2002 || Comments || Link || E-Mail|| [284 views] Top|| File under:
Who's in the News
22
[untagged]
Bookmark
E-Mail Me
The Classics
The O Club
Rantburg Store
The Bloids
The Never-ending Story
Thugburg
Gulf War I
The Way We Were
Bio
Merry-Go-Blog
Hair Through the Ages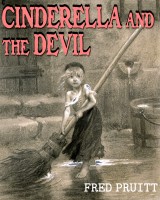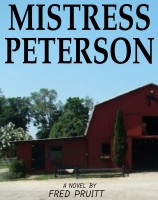 On Sale now!


A multi-volume chronology and reference guide set detailing three years of the Mexican Drug War between 2010 and 2012.

Rantburg.com and borderlandbeat.com correspondent and author Chris Covert presents his first non-fiction work detailing the drug and gang related violence in Mexico.

Chris gives us Mexican press dispatches of drug and gang war violence over three years, presented in a multi volume set intended to chronicle the death, violence and mayhem which has dominated Mexico for six years.
Click here for more information


Meet the Mods
In no particular order...


Steve White
Seafarious
Pappy
lotp
Scooter McGruder
john frum
tu3031
badanov
sherry
ryuge
GolfBravoUSMC
Bright Pebbles
trailing wife
Gloria
Fred
Besoeker
Glenmore
Frank G
3dc
Skidmark
Alaska Paul



Better than the average link...



Rantburg was assembled from recycled algorithms in the United States of America. No trees were destroyed in the production of this weblog. We did hurt some, though. Sorry.
3.236.59.63