Afghanistan
Bombing Kills U.S. Soldiers in Afghanistan
KABUL -- A roadside bombing killed four U.S. service members, the first American combat deaths of the year in Afghanistan, while a British soldier died during a foot patrol elsewhere in the volatile south of the country, officials said Monday.

A statement from NATO's International Security Assistance Force said the explosion that killed the U.S. service members took place Sunday in the south, but did not give further details on the location or the victims' branch of service.

The deaths are the first U.S. fatalities from hostile action in Afghanistan this year. One U.S. service member has died of noncombat causes so far in 2010.

The British soldier died while on foot patrol Sunday in Helmand province, the British Ministry of Defense said.
Posted by: Steve White || 01/05/2010 00:00 || Comments || Link || E-Mail|| [333 views] Top|| File under:
Africa Horn
Maersk hires war ship to protect tanker
Danish shipper A.P. Moller Maersk has hired out soldiers and a warship from Tanzania to protect its fleet in pirate-ridden waters off the coast of Africa, and now other shippers are expected to follow suit.

Maersk hired the warship through former special forces soldiers working for firm Guardian GBS security in December 2008. The ship was charged with protecting the Brigit Maersk tanker from pirates. It is unknown how much the shipping company paid for the service.

'The waters east of Africa are a grey zone because developing countries don't have resources to fight pirates. It's a temporary solution that a shipper has hired a warship from another country, but there's no alternative,' said Jan Fritz Hansen, vice-president of the Danish Shipowners' Association.

Steffen Jacobsen, technical director at Maersk Tankers, said the company checked first to make sure the move was legal. 'That's why we chose it as an alternative solution to a very critical situation,' he said.

It is not the first time a Danish shipper has hired out military protection for traversing shipping routes off the coast of Africa. Norden previously hired out an armed security ship to accompany its vessels in the area, and the company's senior vice-president, Lars Lundegaard, said he wouldn't rule out hiring a war ship from the Tanzanian navy in the future.

However, military expert Lars Bangert Struwe from the Danish Institute for Military Studies fears it could be a dangerous development. 'In the short term it could be a good solution for Maersk. But long-term, it's a dangerous development because it will make poor African countries reliant on private companies' money to run their militaries.'


Or it could provide a boost for the Tanzanian Navy to develop its resources.

No doubt this is a troubling escalation for some. But piracy continues in the Gulf of Aden and around the Horn. It's moved ever-seaward to involve the waters around the Seychelles. The pirates are becoming better armed, have better information and better ships and boats.

Now the US, European and Chinese navies could put down the piracy, but they'd have to be ruthless about it, and that means taking measures that contravene modern naval law. For example, we all know that a Somali fishing dhow filled with hungry men wielding RPGs and machine guns aren't just out there a thousand miles from home hunting elk squid, but current naval law says that you can't detain them, let alone kill them, just for possessing RPGs. We could declare such law null and void, but that has dangerous consequences in the long run.

We could instead whack the shore-side towns that the pirates call home. That has the same naval law problems as dealing with pirates on the open seas.

We could instead triple the number of escort ships. The US Navy, however, has a need for its ships elsewhere, and the Euros and Chinese are limited in what they can do. It's a mighty big patch of ocean.

When piracy was less of a problem it was easier for the shipping companies to pay the insurance, pay the ransoms and just keep sailing. The number and location of attacks now make it a much more expensive proposition. So we're going to see some of the larger, richer shipping lines hire guards and sometimes hire escort ships. The rules of engagement for them will be the same as for the pirates -- naval law says we can't do anything about the escorts unless we see them use their guns.

NAVY: "Say, you guys know what happened to that burning, sinking pirate ship?"
[ ESCORT just finished tossing incriminating weapons overboard ]
ESCORT: "Maybe an electrical fire." "Maybe a barbecue." "Yeah, a barbecue."
NAVY: "Okay, thanks."

This is simply going to make the situation more unstable. The pirates will use violence early and more often, the thugs funding the pirates (including perhaps al-Qaeda and its various underlings) will encourage attacks on the escorts, and the escorts will undoubtedly one day make a mistake and shoot up a vacationing British yacht that had just come to take in the water.

At the same time, being a pirate is going to be more dangerous. The escorts will have fewer qualms about whacking any pirate who gets too close -- it is, after all, what they're paid to do.

Perhaps then the world will start to pay attention. Perhaps.
Posted by: Steve White || 01/05/2010 00:00 || Comments || Link || E-Mail|| [588 views] Top|| File under:
Arabia
Yemen boosts security at embassies, airport
France became the latest foreign mission to close in Yemen on Monday as security around embassies and the airport was boosted, officials said, amid fears of strikes by an Al Qaeda branch linked to a botched attack on a US airliner.

Security forces, meanwhile, shot dead two suspected Al Qaeda members in an operation north of the capital, a tribal source said. The stricter security came as US authorities announced intensifying airport checks on passengers travelling from or via 14 "terror linked" countries, including Yemen. The US and British embassies in Sanaa had been shut since Sunday for what they said were security reasons, while France on Monday announced it too was closing its mission.

French embassy: "On January 3, our ambassador decided to no longer authorise public access to the premises of our diplomatic mission," Foreign Ministry spokesman Bernard Valero told reporters in Paris. He said French citizens in Yemen had been warned to remain vigilant and to limit their movements. The Japanese Foreign Ministry said consular services had been suspended at its embassy in Yemen but the mission was conducting other business as usual. The German Foreign Ministry confirmed security had been tightened at its mission but that the embassy remained open. Yemeni officials, asking not to be named, told AFP on Monday that security had been tightened outside all embassies in the capital.

US President Barack Obama has accused the Yemen-based Al Qaeda in the Arabian Peninsula (AQAP) of arming and training a Nigerian accused of trying to blow up a Detroit-bound Northwest Airlines jet on Christmas Day. AQAP claimed responsibility for the failed attack and called for strikes on embassies in Yemen. A Yemeni security official told AFP that police measures "were intensified" on the road to the airport "following the closure of the US embassy". Yemeni authorities have in recent weeks intensified operations against Al Qaeda in the impoverished Arabian peninsula state, killing more than 60 militants in two raids on December 17 and 24.

Killings: A tribal source requesting anonymity said security forces hunting suspected Al Qaeda member Muhammad al-Hanq clashed on Monday with his bodyguards near Arhab, 40 kilometres north of Sanaa. Two of Hanq's company, his son and his nephew, were killed and three others were wounded in the firefight, while he managed to escape, the source added.
Posted by: Fred || 01/05/2010 00:00 || Comments || Link || E-Mail|| [518 views] Top|| File under: al-Qaeda in Arabia
Two Qaeda militants killed in Yemen: official
[Al Arabiya Latest] Two al-Qaeda militants were killed and one injured in clashes with government forces in Yemen, a Yemeni security official told Reuters on Monday, while the United States and Britain kept their embassies in Yemen closed for a second day.

"Clashes are still continuing," the official said, adding that the militants were thought to be behind threats that prompted the closure of the U.S. embassy in Sanaa.

Yemeni authorities meanwhile have tightened security measures at and around the capital's airport, as well as around several embassies, an AFP correspondent said.

New checkpoints were installed along the airport road while security measures were reinforced around the missions of Britain, Germany, Saudi Arabia and the United States. Later in the day, France also closed its embassy.

The U.S. embassy has cited threats by al-Qaeda, which U.S. intelligence agencies believe has a growing presence in Yemen. An aide to President Barack Obama has said the United States had indications al-Qaeda was planning an attack in Sanaa.
Posted by: Fred || 01/05/2010 00:00 || Comments || Link || E-Mail|| [742 views] Top|| File under: al-Qaeda in Arabia
Britain
Fury over British Muslim cleric's anti-war march threat
London, England (CNN) -- A controversial British Muslim cleric is threatening to stage a march through the town that receives the bodies of British war dead as a protest against the war in Afghanistan, drawing fury and outrage.


At some point the average Brit is going to get the message Choudary is sending, though it's not the message he thinks he's sending. I hope the Tories figure it out, because Labour is clueless.

Let us hope the Tories do, because the parties to their right certainly have. Which will make things quite interesting following the next election, regardless who wins -- not just for the Brits but for the rest of the EU

Anjem Choudary has accused soldiers of "murderous crimes," and said the United States and United Kingdom are seeking to "establish their own military, economic, strategic and ideological interests in the region."
British and American troops are suffering "depression" as they realize "there is no real moral or ethic (sic) reason for them to murder innocent men, women and children to fulfill their politicians (sic) agenda," the preacher says.

His organization proposes to parade empty coffins through the streets of the English town of Wootton Bassett, where the bodies of British war dead are traditionally brought when they return to the country. Relatives and friends line the streets of the town along with local residents as hearses carry the flag-draped British remains, in scenes of public mourning widely reported by British media.

Choudary has not announced a date for his planned march and local police said Saturday he had not contacted them about it, as people planning marches are required to do before staging a demonstration. But the threat itself prompted more than 215,000 people to join a Facebook group opposing the march as of Monday, a day after he posted a letter online justifying it.

Most people in the Islamic community believe that those people who have adopted a perverted view of Islam to justify murder as terrorism are outside the traditional elements of what is a peaceful faith.


So they say, but they never really sit on their cousins to shut them up ...

"The highway for heroes & wonderful people of WB do not deserve this march to happen," the group's home page says. "This group can march anywhere it wishes in the country but have chosen WB to cause outrage & offense. Islam4UK is an extremists (sic) Islamic group & does not represent the Muslim community in this country."

Choudary's open letter, "To the Families of British Soldiers who have died or who are currently in Afghanistan," appeared on the Web site of his organization, Islam4UK, on Sunday. The group had announced its intention to stage the protest earlier in a short statement on its Web site.

"The procession in Wootton Basset (sic) is therefore an attempt to engage the British publics (sic) minds on the real reasons why their soldiers are returning home in body bags and the real cost of the war," Choudary wrote.

"The parades, the speeches about soldiers doing their duty and the feeling of patriotism has obfuscated the reality of the conflict and the murderous crimes being committed by the occupiers and their agents. The British public is blissfully unaware of what is being done in their name," Choudary wrote. "Afghanistan is not a British Town near Wootton Basset (sic) but rather Muslim land which no one has the right to occupy, with a Muslim population who do not deserve their innocent men, women and children to be killed for political mileage and for the greedy interests of the oppressive U.S. and UK regimes."

Choudary signs himself "UK Head of Al-Muhajiroun," a banned British group which supports al Qaeda.

Choudary spoke positively of Osama Bin Laden in the letter and in interviews with British media on Monday.

British Prime Minister Gordon Brown said Sunday that there would be "no support" for the march or Choudary's "perverted view of Islam."

"I think most people in the Islamic community believe that those people who have adopted a perverted view of Islam to justify murder as terrorism are outside the traditional elements of what is a peaceful faith," he said. "The vast majority of the Muslim population in this country and other countries agrees with my view on this."

Police in Wiltshire, the county where Wootton Bassett is located, said they had the authority to control the terms and conditions of the march or even to apply to ban it if Choudary took steps towards staging it.

"If the march or procession is believed to be likely to result in serious disorder, disruption or damage, then the police can impose conditions upon the organizer," the police said in a statement. "In exceptional circumstances, the police may apply to the Local Authority for an order prohibiting such a march."

"To date there has been no contact from Islam4UK or any other group wishing to arrange such a march in Wootton Bassett," they said.
Posted by: Steve White || 01/05/2010 00:00 || Comments || Link || E-Mail|| [382 views] Top|| File under:
Home Front: Politix
Obama Closing the Gitmo to Yeman Express - for now
The U.S. will not transfer any detainees from Guantanamo Bay, Cuba, to Yemen right now, White House Press Secretary Robert Gibbs said Tuesday.

Ninety detainees in Gitmo are from Yemen, which is combating a resurgent Al Qaeda.

Alleged Christmas Day bomber Umar Farouk Abdulmutallab is also said to have gotten training in Yemen before carrying explosives on a Northwest flight from Amsterdam to Detroit. His attempt to detonate the bomb was foiled when his device malfunctioned and he was tackled by a passenger.

"One of the very first things Al Qaeda in the Arabian Peninsula used as a tool was Gitmo," Gibbs said.


I think he meant that Al Queda used the presence of Gitmo as a recruiting tool - probably wrong but that's what Gibbs believes


"We're not going to make transfers to a country like Yemen that they're not capable of handling (the detainees).


actually we've previously sent detainees to Saudi Arabia and he should have commented on whether those transfers would stop also


While we remain committed to closing the detention facility, the determination has been made that right now any additional transfers to Yemen is not a good idea."

The announcement comes as President Obama misses his original deadline for closing the facility -- a pledge he made on his first week in office.

Gibbs said court trials will begin for several individuals currently in Guantanamo Bay.

This article starring:
Umar Farouk Abdulmutallab
Posted by: lord garth || 01/05/2010 14:45 || Comments || Link || E-Mail|| [435 views] Top|| File under:
Home Front: WoT
Connecting the terror dots
As detailed by Dave Macy and published on Canada Free Press Friday, police in Houston responding to a domestic disturbance found something they did not expect: an AT-4 shoulder-mounted rocket launcher that can shoot a missile nearly 1,000 feet through buildings and tanks.

Channel 2 in Houston also reported that police found Islamic terrorist literature at the same location. According to news reports, the items belong to Nabilaye I. YANSANE, who was charged with criminal trespassing related only to the domestic incident. No charges were filed for possession of the launcher or the literature.

The reasoning for lack of criminal charges, of course is that the "once used" AT-4 rocket launcher, in its present state, is essentially nothing more than an elaborate paper weight due to its single use application. It can be legally purchased on the open market, from gun shows to army surplus stores. With regard to the Islamic terrorist literature found at the same location, our own Bill of Rights allows us the ability to possess certain writings within the scope of the law, despite the increasingly unpopular fact under the Obama administration and the reign of Napolitano that we are fighting Islamic terrorists on our own soil.

Except for inquiring minds, this story could almost end here. But as the saying goes, "Houston, we have a problem." Picking up where the media left off, this investigator looked deeper into this incident and the background of the suspect, finding some facts that should raise some important questions about events that have been taking place inside the U.S., and perhaps connect some dots in the asymmetrical war being waged against us by Islamic terrorists from within.

First, a cursory background investigation into Nabilaye I. YANSANE, 39, (DOB October 7, 1970), a resident of the Bellaire Wood Apartments, 5414 Elm Street, Houston, Texas, found recent unrelated brushes with the law, including a misdemeanor charge of possession of a prohibited weapon accompanied by a drug possession charge-both filed on October 5, 2009. The drug possession charge was dismissed, while the weapons charge was adjudicated.

The misdemeanor charges notwithstanding, further investigation conducted over the last several days with area residents familiar with YANSANE indicates a possible "connection" with the Al-Maghrib Institute in Houston, an Islamic center located less than 6 miles from his home. According to two area residents, YANSANE might have some level of involvement with the Institute, participating in classes or events at that location within the past year.

If the al Maghrib Institute sounds familiar, it should. As we previously reported, the Al Maghrib Institute is the Islamic center that terrorist Umar Farouk Abdul-Mutallab, the Muslim terrorist who attempted to bomb Delta-Northwest flight 253 out of the sky on Christmas Day, attended in 2008.
Posted by: Fred || 01/05/2010 00:00 || Comments || Link || E-Mail|| [341 views] Top|| File under: al-Qaeda
Rep. Jo Bonner's district offices closed in anthrax scare
Law enforcement authorities are investigating an anthrax scare at the Alabama offices of Rep. Jo Bonner (R).

Bonner's offices were closed on Monday after each received suspicious letters, according to a spokesman for Bonner. Gazmat crews are on the scene at two of Bonner's district offices, in Mobile and Foley, Ala., according to a local CBS affiliate.

The letters were received this morning, Bonner's spokesman said, and the letters have been turned over to law enforcement. The offices haven't yet begun to reopen.


I heard on the teevee that it was a false alarm, as expected...
Posted by: Fred || 01/05/2010 00:00 || Comments || Link || E-Mail|| [430 views] Top|| File under:
India-Pakistan
Lashkar-e-Islam men nabbed, kidnapped doctor freed: police
LAHORE: City police revealed on Monday they had recovered a missing doctor and arrested his kidnappers, who had confessed to being operatives of Khyber Agency militant commander Mangal Bagh's banned Lashkar-e-Islam (LI) outfit.

SSP (Investigation) Zulfiqar Hameed told reporters at a press conference that Wahdat Colony-resident Dr Aslam Khan, who is a practicing child specialist, was abducted on August 22 last year. Dr Khan was working at the Social Security Hospital on Raiwind Road and also ran a private practice.
Upon the complaint of Dr Khan's brother a case against the kidnappers was registered on August 13 at the Wahdat Colony police station.

The abductors had demanded Rs 30 million in ransom money for Dr Khan's release, but he was rescued by Crime Investigation Agency personnel, some four months after his kidnapping.

The SSP said the kidnappers were identified as Ziarat Gul alias Badshah -- also the alleged ringleader, Salman Butt alias Mani Butt, Moeen Butt, Muhammad Asif and Ali Man Shah. During interrogation, the accused revealed that they had kidnapped Dr Khan on the orders of Mangal Bagh, and that the ransom money was to be utilized in financing the outfit's operations.

Gul, who hails from Dir, had been living at 14/A Abbot Road, Royal Park. The men also confessed to having stolen various vehicles from around the city. Capital City Police Officer Muhammad Pervez Rathore has announced cash prizes and commendatory certificates for the CIA Cantt division police team that rescued the kidnapped man.

Posted by: Fred || 01/05/2010 00:00 || Comments || Link || E-Mail|| [354 views] Top|| File under: Lashkar-e-Islami
Passengers face tougher checks on US-bound flights
[Dawn] At the US behest, airports across the world introduced enhanced security checks from Monday for citizens of 14 countries, including Pakistan.

The measures, implemented in response to the attempted Christmas Day bombing of a US airliner, include extensive full body searches, swabbing of luggage to detect explosives and body scans.

The US Transportation Security Administration (TSA) divided those 14 countries into two categories -- "state sponsors of terrorism and countries of interest".

The US State Department lists Cuba, Iran, Sudan and Syria as state sponsors of terrorism. The "countries of interest" include Afghanistan, Algeria, Iraq, Lebanon, Libya, Nigeria, Pakistan, Saudi Arabia, Somalia and Yemen.

This marks the first time that citizens of Pakistan, Nigeria and Saudi Arabia have been singled out for additional screening for flights to the United States.

Also, for the first time Pakistani and Saudi citizens will be patted down automatically before boarding any flight to the United States. Even if that person has lived in a country like Britain for decades, he now will be subject to these extra security checks.

In Washington, TSA announced that "every individual flying into the United States from anywhere in the world travelling from or through nations that are state sponsors of terrorism or other countries of interest will be required to go through enhanced screening".

"The new directive includes long-term, sustainable security measures developed in consultation with law-enforcement officials and our domestic and international partners," the announcement said.

"The directive also increases the use of enhanced screening technologies and mandates threat-based and random screening for passengers on US-bound international flights."

But American citizens, and most others who are not flying through those 14 nations on their way to the United States, will not face the full range of intensified security.
Posted by: Fred || 01/05/2010 00:00 || Comments || Link || E-Mail|| [331 views] Top|| File under: Global Jihad
Iraq
No U.S. combat-related deaths in Iraq in December
We didn't pay enough attention to this. Remarkable. A big thank you to the brave American soldiers, airman, sailors, Marines and coasties. A big thank you to George Bush. A big thank you to the good people of Iraq.

Baghdad, Iraq (CNN) -- December was the first month since the beginning of the Iraq war in which there were no U.S. combat deaths, the U.S. military reported. There were three noncombat fatalities.

"That is a very significant milestone for us as we continue to move forward, and I think that also speaks to the level of violence and how it has decreased over time," said Army Gen. Ray Odierno, the top U.S. commander in Iraq.

Combat fatalities have decreased significantly since June, when the United States started withdrawing troops from Baghdad, Iraq's capital, and other urban areas. The U.S. military suffered double-digit combat-related deaths in February, April, May and June 2009. The highest was 17 in May. There were also eight non-combat deaths in May, making for the highest monthly total in 2009.

Since July, U.S. forces have suffered no more than five combat-related deaths each month. There were five in July, three in August, four in September, two in October and four in November. Non-combat deaths outnumbered combat fatalities in March, September, October, November and December.

The last U.S. combat death in Iraq reported by CNN occurred November 22, when Sgt. Briand T. Williams, 25, of Sparks, Georgia, died in Numaniyah after insurgents attacked his Army unit.

Casualties also have decreased among Iraqis, with Interior Ministry officials reporting in late November that the civilian death toll fell that month to its lowest level since the 2003 U.S.-led invasion. According to the Interior Ministry, 2,773 civilians were killed and 8,900 were wounded in 2009. In addition, 242 Iraqi soldiers were killed and 612 were wounded in 2009. In December, the ministry said, 306 Iraqi civilians were killed and 1,137 were wounded; 13 Iraqi soldiers were killed and 32 were wounded. Also in December, 48 Iraqi police were killed and 119 were wounded.

November recorded the lowest casualty figures for Iraqis since the U.S.-led invasion, with 88 civilians killed and 332 wounded. In addition, 12 Iraqi soldiers died in November and 44 were wounded. Among Iraqi police, 22 died and 56 were wounded.

Daily violence has drastically dropped across the country over the past two years, but sporadic spectacular attacks, including high-profile suicide bombings against government buildings on August 19, October 25 and December 8, continue to claim hundreds of lives and shake confidence in the abilities of Iraq's security forces.
Posted by: Steve White || 01/05/2010 00:00 || Comments || Link || E-Mail|| [325 views] Top|| File under:
Israel-Palestine-Jordan
Viva Palestina arrives in Egypt to enter Gaza
[Iran Press TV Latest] Viva Palestina humanitarian aid convoy has arrived in the Egyptian port city of El-Arish to pass thought the Rafah border crossing into the Gaza Strip.

A Turkish ship, which carries the convoy from the Syrian port of Lattakia to Egypt, arrived in El-Arish on Sunday evening, said Gamal Abdel Maqsoud, head of El-Arish port. The ship carrying the 250-vehicle convoy will be unloaded at the port and be transferred to the Gaza Strip via Rafah crossing, according to Egypt's official MENA news agency. According to the report, 528 activists from 17 countries who are onboard the convoy will also travel to Gaza.

Five Turkish lawmakers will also join the UK-based convoy on Monday. They are expected to enter Gaza on Tuesday evening and will stay for 24 hours to deliver all humanitarian aids to the Gazan authorities.


Why not stay for 24 months, to fully enjoy all that Gaza has to offer?


The convoy, which departed from London on December 6, was scheduled to deliver medical, humanitarian and educational aid to Gazans on December 27. It was, however, forced to return to Syria from the Jordanian port city of Aqaba after Cairo refused to allow it to go through the Red Sea port of Nuweiba -- the most direct route. Cairo insisted that the convoy can only enter through the Mediterranean port city of El-Arish.
Posted by: Fred || 01/05/2010 00:00 || Comments || Link || E-Mail|| [335 views] Top|| File under: Hamas
Southeast Asia
Bomb blast injures Thai soldiers
A homemade bomb detonated by suspected separatists in Thailand's southern province of Yala has seriously injured three soldiers and wounded three villagers, national media report. The soldiers were part of a patrol and were riding in a pickup truck passing in front of a school in the province's Bannang Sata district when the roadside bomb went off, police said. The attack was blamed on separatist militants, a report in the Bangkok Post said.

The attack comes only days after another fatal separatist attack in which two villagers were killed in a drive-by shooting. In Yala's Krong Penang district, the victims, in their 30s, were riding their motorcycle home when they were shot by a man, also riding on a motorcycle, witnesses said.
Posted by: ryuge || 01/05/2010 01:41 || Comments || Link || E-Mail|| [390 views] Top|| File under:
Syria-Lebanon-Iran
Report: Grenade explodes at Fatah office in Lebanon
[Ma'an] A hand grenade reportedly exploded at the office of Fatah official Sultan Abu Al-Aynayn in the city of Tyre, Lebanon on Monday.

A correspondent for the Beirut-based news site NOW Lebanon said no injuries were reported, but that the explosion caused property damage in the Rashdiyeh refugee camp in south Lebanon. The reported attack comes after Aynayn accused external parties of bringing foreign fighters linked to Al-Qaeda into the Palestinian refugee camps in Lebanon

"We have taken measures to prevent Al-Qaeda from infiltrating Palestinian refugee camps after we received information that external parties were seeking to export extremists, particularly from Iraq," Abu al-Aynayn said in an interview with AFP.

Earlier on Sunday Fatah gunmen clashed with fighters affiliated with the Jund Ash-Sham faction in Ein Al-Hilweh refugee camp in the city of Sidon. Lebanon's Naharnet website reported that one person was wounded in the half-hour skirmish.

The incident came one month after the Fatah movement's leader, President Mahmoud Abbas, visited Beirut for talks with Lebanese Prime Minister Saad Al-Hariri.

Two members of Hamas were killed in an explosion in Beirut two weeks ago. According to Lebanon's state National News Agency, forensic experts determined that the blast was caused by a 15-kilogram charge of TNT placed underground in the city's Haret Hreik district. At a news conference last Sunday Hamas' top official in Lebanon, Osama Hamdan, cautioned the public not to jump to conclusions about the explosion, stressing that an investigation was "ongoing."
Posted by: Fred || 01/05/2010 00:00 || Comments || Link || E-Mail|| [366 views] Top|| File under: Fatah
Terror Networks
US says Qaeda funded by Colombian cocaine
[Al Arabiya Latest] Colombian guerrillas have entered into "an unholy alliance" with Islamic extremists who are helping the Marxist rebels smuggle cocaine through Africa on its way to European consumers, a U.S. official told Reuters.

Interdiction efforts have made it more difficult to send cocaine straight from Colombia and other Andean producer nations to the United States and Europe.

So criminal organizations including the Revolutionary Armed Forces of Colombia, or FARC, are going through Africa to access the European market. And they are doing it with the help of al-Qaeda and other groups branded terrorists by Washington, according to the U.S. Drug Enforcement Administration.

"In the mid to late 1990s when the Europeans became better at maritime interdiction, off the coasts of Portugal and Spain for example, traffickers started moving their routes southward. So the next progression was to Western Africa," said Jay Bergman, DEA director for the Andean region of South America.

Three West African men accused of ties to al-Qaeda were extradited to New York in December on drug trafficking and terrorism charges.

It was the first time U.S. authorities established a link suggesting al-Qaeda is funding itself in part by providing security for drug smugglers in West Africa.

"As suggested by the recent arrest of three alleged al-Qaeda operatives, the expansion of cocaine trafficking through West Africa has provided the venue for an unholy alliance between South American narco-terrorists and Islamic extremists," Bergman said in an interview over the weekend.

To reach the U.S. market, Colombian smugglers are meanwhile being driven to use disposable, fiberglass submarines. The homemade craft are constructed in the mangroves of Colombia's Pacific coast, used to carry drugs to Mexico for transshipment to the United States, then sunk.
Posted by: Fred || 01/05/2010 00:00 || Comments || Link || E-Mail|| [510 views] Top|| File under: al-Qaeda
Who's in the News
48
[untagged]
4
al-Qaeda
4
Govt of Iran
4
Hamas
3
Govt of Pakistan
2
al-Qaeda in Arabia
2
Lashkar-e-Islami
1
Global Jihad
1
Jamaat-e-Islami
1
Fatah
Bookmark
E-Mail Me
The Classics
The O Club
Rantburg Store
The Bloids
The Never-ending Story
Thugburg
Gulf War I
The Way We Were
Bio
Merry-Go-Blog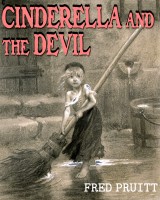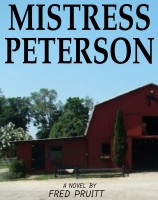 On Sale now!


A multi-volume chronology and reference guide set detailing three years of the Mexican Drug War between 2010 and 2012.

Rantburg.com and borderlandbeat.com correspondent and author Chris Covert presents his first non-fiction work detailing the drug and gang related violence in Mexico.

Chris gives us Mexican press dispatches of drug and gang war violence over three years, presented in a multi volume set intended to chronicle the death, violence and mayhem which has dominated Mexico for six years.
Click here for more information


Meet the Mods
In no particular order...


Steve White
Seafarious
Pappy
lotp
Scooter McGruder
john frum
tu3031
badanov
sherry
ryuge
GolfBravoUSMC
Bright Pebbles
trailing wife
Gloria
Fred
Besoeker
Glenmore
Frank G
3dc
Skidmark
Alaska Paul



Better than the average link...



Rantburg was assembled from recycled algorithms in the United States of America. No trees were destroyed in the production of this weblog. We did hurt some, though. Sorry.
35.170.78.142