Africa Horn
Grenade attack in Kenya kills 10
10 injured in Diani grenade attackAt least 10 people have been injured after a grenade was hurled into a bar in Diani, Kwale County on Thursday morning.

"There was an explosion at the bar and about 10 people were injured," said Mr Jack Ekakuro, the local police chief in Diani, south of Mombasa.

Attackers targeted the Tandoori bar in Diani in the early hours of Thursday, when it was still crowded with people celebrating the New Year holiday.

"We're trying to establish the kind of explosive used," Mr Ekakuro added, but a police officer at the scene, speaking on condition of anonymity, said the blast "had all the characteristics" of a grenade.

"The attackers were on a motorcycle of violence and ran away fled after hurling the grenade," a police source said. There was no immediate claim of responsibility for the attack.

Since Kenyan troops invaded southern Somalia in October 2011 to help oust al-Shabaab insurgents, it has been hit by a series of attacks. Homegrown groups including the Islamist Al-Hijra group, a radical organisation formerly known as the Muslim Youth Center, operate at the Kenyan coast and have been linked to the al-Shabaab.

Grenades have been hurled into restaurants in Mombasa and crowded areas in the capital Nairobi, as well as a string of attacks in the remote northeast region bordering Somalia.
Posted by: Steve White || 01/04/2014 00:00 || Comments || Link || E-Mail|| [266 views] Top|| File under:
Africa North
Pro-Morsy supporters burn police car in Haram
[Egypt Independent] A group of pro-Morsy supporters set fire to a police car using Molotov cocktails in the Haram area of Giza on Friday as protesters marched nearby.

A police officer and two recruits were inside the vehicle when it caught on fire. They ran out and took refuge nearby as the angry protestors continued marching.

Mahmoud Farouq, chief of Giza's investigative unit, said the fire was extinguished and the vehicle was towed away. He added that

Sherlocks

are tracking down the attackers.

On the other end of Cairo, police fired tear gas in order to disperse demonstrators in Roxy square in Heliopolis.

Protestors fled to side streets, where they clashed with area residents.

Police also closed the streets leading to Ettehadeya Presidential Palace with iron barriers and barbed wire in order to prevent pro-Morsy marches for reaching the area.
Posted by: Fred || 01/04/2014 00:00 || Comments || Link || E-Mail|| [222 views] Top|| File under: Arab Spring
Tunisia arrests Sidi Bouzid terrorists
[MAGHAREBIA] Tunisian security forces on Thursday (January 2nd) tossed in the clink
Drop the rosco, Muggsy, or you're one with the ages!
four terror suspects in Sidi Bouzid, Tunisie Numerique reported. Weapons, explosives and unspecified documents were seized during the operation.

Also on Thursday, a Kasserine man was arrested for allegedly providing support to terrorists.

The suspect was apprehended carrying a large quantity of bread. Law officers suspect he was bringing the bread to Jebel Chaambi terrorists.
Posted by: Fred || 01/04/2014 00:00 || Comments || Link || E-Mail|| [226 views] Top|| File under: Ansar al-Sharia
Deadly Clashes Kill 13 as Morsi Backers Rally in Egypt
[An Nahar] At least 13 people were killed Friday in

festivities

across Egypt as police dispersed thousands of protesters demanding the reinstatement of deposed Islamist president Mohammed Morsi
...the former president of Egypt. A proponent of the One Man, One Vote, One Time principle, Morsi won election after the deposal of Hosni Mubarak and jumped to the conclusion it was his turn to be dictator...
, the health ministry said.

The protests came after an Islamist alliance that backs Morsi called for demonstrations ahead of a new hearing on Wednesday in a trial of the ousted president.

Police moved in swiftly to disperse the rallies, after warning they would not tolerate protests by Morsi's

Moslem Brüderbund

following its designation as a terrorist group last week.

Four were killed in Cairo and the rest in several other cities, the ministry said, adding that at least 52 people were

maimed

.

The ministry did not say whether the dead were protesters, police or bystanders.

The interior ministry said 122 protesters were jugged
Drop the gat, Rocky, or you're a dead 'un!
Police fought street battles with rock-throwing protesters in several districts of Cairo.

Protesters in the capital set fire to a police vehicle with petrol bombs, a security official said, with state media saying residents extinguished the fires.

In the upscale neighborhood of Maadi, police fired tear gas near a military hospital as protesters threw fireworks at them, an Agence

La Belle France

Presse

news hound

said.

Protesters also clashed with police on a road along the Nile River and inside the suburb. The street was littered with rocks and burning wood as police vehicles sped up and down the road to disperse the protesters.

The demonstrators regrouped in a side street, facing off with riot police and chanting "They are the thugs!"

Some protesters threw stones.

In an eastern neighborhood of the capital, police also fired tear gas at thousands of Morsi supporters who burnt tires and threw fireworks at security forces, another AFP correspondent said. Gunshots were also heard.

Protesters chanted "Down with military rule" and slogans against army chief Abdel Fattah al-Sissi, who led Morsi's ouster in July.

Cairo's main squares were sealed off by security forces with barbed wire and military vehicles. They included Tahrir Square, as well as Rabaa al-Adawiya and Nahda squares, which were the sites of a bloody crackdown on Morsi's supporters in August.

State news agency MENA reported a number were

maimed

by birdshot in

festivities

in Alexandria and that Morsi supporters set fire to two civilian cars.

Since the Morsi's ouster, his supporters have staged near-daily protests calling for his reinstatement, particularly after Friday prayers. But their numbers have dwindled amid a violent government crackdown.
Posted by: Fred || 01/04/2014 00:00 || Comments || Link || E-Mail|| [250 views] Top|| File under: Arab Spring
'Fearless' Egypt Islamists Rally in Defiance of Ban
[An Nahar] A driverless bus careered down a Cairo street toward riot police, smashing into parked cars as the police scrambled to safety during a protest Friday in defiance of a ban.

The protesters, who were responding a call to demonstrate by an alliance that backs ousted Islamist president Mohammed Morsi
...the former president of Egypt. A proponent of the One Man, One Vote, One Time principle, Morsi won election after the deposal of Hosni Mubarak and jumped to the conclusion it was his turn to be dictator...
, had disengaged the handbrake on board the bus and turned the vehicle into a weapon.

Police in an armored van managed to reverse out of harm's way.

It was one of many defiant acts across Egypt on Friday as Morsi's supporters rallied in spite of a ban on demonstrations a week after the military-installed government declared his

Moslem Brüderbund

movement a "terrorist organization".

"Egyptians don't know fear," said Houeida, a protester who came with her husband and four children, moments before the

festivities

erupted in the Cairo neighborhood of Nasr City.

She brushed off the threat of a harsh prison term the Islamist protesters now face with the Brotherhood's designation as a terrorist group.

The move signaled the interim government's intent to crush the 85-year-old movement with a membership estimated in the hundreds of thousands, and an even larger support base.

The Brotherhood has organized almost daily protests since Morsi's ouster by the military on July 3, following days of massive street protests demanding the Islamist's resignation.

Since then, more than 1,000 people, mostly Islamists, have died in street

festivities

, and thousands have been imprisoned.

The crackdown, now bolstered by making Brotherhood membership punishable as a terrorist offence, has done little to intimidate the movement's diehard supporters, however.

"I'd rather die here, defending my rights, than die in my bed," said Houeida, her hair covered by a dark blue hijab.

Around her protesters chant against the "military coup" that toppled Morsi and against General Abdel Fattah al-Sisi, the military chief who is widely expected to stand in presidential elections this year.

"I am already old, but I am protesting today for the future generations," said her husband Alaa Aboul Ela.

"We lived more than 30 years under a dictatorship and I want to spare them this," he said, referring the era of Hosni Mubarak


...The former President-for-Life of Egypt, dumped by popular demand in early 2011...


, the strongman ousted in a popular uprising in 2011.

For 19-year-old Sarah, a young protester who covered her face with a niqab, "the wall of fear that was inside us is now broken."

"Girls are not afraid anymore," she said.

The protesters in the march raised their hands in a four-finger salute, the symbol of a Cairo protest camp where hundreds were killed in

festivities

with police in August.

On Friday, the police, who have vowed to immediately disperse Brotherhood protests, opened fire all of a sudden, sending volleys of tear gas streaking down on the demonstrators.

Some of the protesters ran to the abandoned bus and disengaged its handbrake, sending it down the street at the panicked police.

Elsewhere in Cairo, in the southern suburb of Maadi, police fired tear gas and shotgun rounds at another rally.

"Make them run like chicken!" one officer yelled.

An Egyptian journalist urged an officer, a member of the special forces, to fire live ammunition.

"No, this is exactly what they want," he responded.

At least six protesters were killed in the

festivities

across Egypt on Friday, the health ministry said.

Posted by: Fred || 01/04/2014 00:00 || Comments || Link || E-Mail|| [243 views] Top|| File under: Arab Spring
US citizens held in Benghazi, released
[Libya Herald] Two US citizens incarcerated
Drop the gat, Rocky, or you're a dead 'un!
by Benghazi Special Forces at the city's university campus yesterday have been released.

The Foreign Ministry identified the two Americans as Jerry Lee and Joseph Romeld, who is of Cameroonian origin, according to Libyan news agency LANA. Both are players for Benghazi's Al-Hilal basketball club.

The Commander of Saiqa Special Forces in Benghazi, Wanis Abu Khamada, told the Libya Herald that both Romeld and Lee were apprehended during routine security checks at Benghazi University because they were not registered students. They were held until their identity could be properly established, he added.

The two men were released last night in the presence of representatives from the Foreign Ministry and the Al-Hilal club.
Posted by: Fred || 01/04/2014 00:00 || Comments || Link || E-Mail|| [285 views] Top|| File under: Arab Spring
Two military officials survive shootings in Benghazi
[Libya Herald] A Special Forces soldier and a military intelligence officer survived separate

liquidation

attempts in Benghazi in the early hours of the morning.

A Benghazi security official, speaking on condition of anonymity
... for fear of being murdered...
, told the Libya Herald that a Second Lieutenant in the Special Forces, Mohammad Sabd Al-Bargati, and intelligence officer Abdel Hakem Abdel Rahim Baiu, were attacked by unknown assailants in two separate incidents.

Bargati was apparently ambushed by masked

gunnies

who followed him into a multi-storey car park in the Bohdima area of the city. His condition is not known.

Baiu, who was was attacked outside the Benghazi security directorate in Hawari, is now receiving hospital treatment.
Posted by: Fred || 01/04/2014 00:00 || Comments || Link || E-Mail|| [199 views] Top|| File under: Arab Spring
Morocco rounds up terror cell members
[MAGHAREBIA] Morocco's public prosecutor on Monday (December 30th) referred more than 45 alleged members of a terror recruitment cell to a Sale criminal court.

The suspects tossed in the clink
Yez got nuttin' on me, coppers! Nuttin'!
December 26th in Sidi Slimane, Sale, Fnideq, Tetouan, Larache, Ouazzane, Fes, Khouribga, Nador, Zayo, al-Aaroui, Tangier, Mohammedia, Rabat, Marrakech, Tan Tan and Laâyoune are accused of being members of Sham al-Islam.

Long-time Moroccan jihadist Brahim Benchekroune and fellow former prisoner and compatriot Mohammed Mazouz launched the al-Qaeda inspired group in Syria.

Their stated goal: to "consolidate the doctrine of jihad and train a unique generation of jihadists".

Mazouz recently appeared in a video at a Syrian camp, while reading a statement calling for jihad and for providing financial support and weapons to mujahideen in Syria against Bashir al-Assad's regime.

According to the interior ministry, the

Death Eaters

planned to commit attacks on the kingdom upon their return from Syria.

The ministry said a former terrorist prisoner was suspected of playing a pivotal role in efforts to raise money and recruit.

The arrests come as part of a sweep by Moroccan security agencies that netted scores of salafists, including those who had expressed support for the Sham al-Islam group.

"The Moroccan security agencies are cracking down on all

krazed killer

activities," Mohammed Agdid, a retired DGST officer, confirmed to Magharebia.

"Most of those who depart to fight in Syria don't have previous records, and they go to Syria via Turkey," he said.

Abdellah Rami, a Moroccan researcher specialising in Islamic groups, said, "The biggest centre that supports al-Qaeda's ideology is now based in Syria."

"The new group was created on the backdrop of differences between the Islamic State in Iraq and Levant (ISIL) and Syria's Jabhat al-Nusra (JAN)," he told Magharebia.

He added, "In spite of the name which refers to the Levant, most of the group founders are Moroccan. The group was founded under Moroccan leadership and Syrian trainers."

Rami added that other Moroccan salafists, including Abdellah Tabark, a former bodyguard of Bin Laden, and Anas Halaoui, co-ordinator of the National Committee for the Defence of Islamic prisoners, might have departed for Syria to join the group and fight against al-Assad's forces.

In the decade since the Casablanca suicide

kaboom

s, Moroccan security forces have dismantled 114 terror cells and thwarted 266 terrorist plots, including plans to strike diplomatic missions, Jewish synagogues, Christian churches, and the UN Mission for the Referendum in Western Sahara (MINURSO).
Posted by: Fred || 01/04/2014 00:00 || Comments || Link || E-Mail|| [243 views] Top|| File under: al-Qaeda
Four killed in clashes with police in Egypt
Four people were shot dead as supporters of the Muslim Brotherhood clashed with police in Cairo and in cities across Egypt on Friday, defying an ever-widening state crackdown on the movement.

A male protester and a woman were shot dead during clashes between pro-Brotherhood demonstrators and police in the coastal city of Alexandria, medical and security sources said. There were conflicting reports as to whether the woman was a protester or an onlooker.

Another demonstrator was shot dead by police in the Suez Canal city of Ismailia after a march set off from a mosque after prayers, medical sources said.

In the rural province of Fayoum, southwest of Cairo, a protester died from a bullet wound to the head, local Health Ministry official Medhat Shukri said.
Posted by: Steve White || 01/04/2014 00:00 || Comments || Link || E-Mail|| [208 views] Top|| File under: Arab Spring
Roadside blasts strike troop convoy in north Egypt
An Egyptian security official says three explosions have targeted a military and police convoy in volatile northern Sinai, wounding four troops.

The official says Friday's explosions, one of which was from a roadside bomb, hit near the town of Sheikh Zuweid, close to the border with the Gaza Strip. The official spoke on condition of anonymity in fear of his life line with regulations.
Posted by: Steve White || 01/04/2014 00:00 || Comments || Link || E-Mail|| [232 views] Top|| File under:
Arabia
Senior intelligence officer is shot dead in Aden
[Yemen Post] Amid yet more reports of violence in Yemen southern provinces, local officials in the south seaport city of Aden confirmed that a high ranking senior intelligence has been

bumped off

at his place of residence, in the district of al-Qalua.

Colonel Marwan al-Muqbali never stood a chance, said a security source, adding that a gunman directly aimed at his head, intent on shooting him dead on the spot. Al-Barakish.net, a local online news organization also quoted a source as saying that the Colonel had been shot twice directly on the head.

So far no group has

grabbed credit

for the attack. However,


a hangover is the wrath of grapes...


the recent frequency in attacks against intelligence and security officers, as well as Tuesday's attack against a military checkpoint points directly to al-Qaeda, raising fears that the terror group activated its cells within the city.

While state officials have often warned that ultimately al-Qaeda would attempt to seize control of the seaport of Aden, or at least establish a presence in the immediate region, due to its strategic vantage point, a heavy military and security footprint has managed so far to keep terror

faceless myrmidons

at bay.

Ongoing political instability and resurgence in dissident sentiments on the part of al-Harak (Southern Secessionist Movement) has created a vacuum which al-Qaeda has been prompted to utilize by setting up shop in Aden. Striving on mayhem and chaos, security experts have already warned that Sana'a central government will only continue to lose ground to

bully boyz

if its reach remains limited and its institutions fractured.

At this moment in time, only unity will act a barrier against radicalism.
Posted by: Fred || 01/04/2014 00:00 || Comments || Link || E-Mail|| [241 views] Top|| File under: al-Qaeda in Arabia
4 Dead as Yemen Army Confronts Tribe over Hit Pipeline
[An Nahar] Clashes Friday between Yemeni soldiers who confronted armed

rustics

blocking access to a damaged oil pipeline killed four people in the central province of Maarib, sources said.

The army attacked the

rustics

, who were preventing repair workers from reaching the pipeline blown up two weeks ago in the area of Wadi Abaydah, said the local and tribal sources.

In the ensuing fighting, the army using shells and Katyusha-like rockets, and at least three

rustics

were killed, as well as an army colonel, the sources said.

The 420-kilometer (260-mile) pipeline links the Safir oilfields to the Ras Issa terminal on the Red Sea, near the city of Hodeida.
Posted by: Fred || 01/04/2014 00:00 || Comments || Link || E-Mail|| [242 views] Top|| File under:
Bangladesh
Jamaat back in action
[Bangla Daily Star] The way the opposition alliance enforced the blockade yesterday suggests the BNP and its closest ally Jamaat-e-Islami
...The Islamic Society, founded in 1941 in Lahore by Maulana Sayyid Abul Ala Maududi, aka The Great Apostosizer. The Jamaat opposed the independence of Bangladesh but has operated an independent branch there since 1975. It maintains close ties with international Mohammedan groups such as the Moslem Brotherhood. the Taliban, and al-Qaeda. The Jamaat's objectives are the establishment of a pure Islamic state, governed by Sharia law. It is distinguished by its xenophobia, and its opposition to Westernization, capitalism, socialism, secularism, and liberalist social mores...
have bridged the differences that had developed between them lately.

The first two days of the nonstop blockade passed almost peacefully apart from some stray incidents, as Jamaat stayed away from the streets amid rifts with BNP, an 18-party alliance leader told The Daily Star last night.

But things changed after BNP Chairperson
the loathesome Khaleda Zia
Three-term PM of Bangla, widow of deceased dictator Ziaur Rahman, head of the Bangla Nationalist Party, an apparent magnet for corruption ...
on Thursday night phoned two Jamaat leaders requesting them to engage in the alliance's movement as before.

Violence flared up in different parts of the country, especially in Jamaat strongholds, as its activists yesterday remained active alongside BNP men, said the alliance leader on condition of wishing anonymity.

Two were killed, eight others badly injured and six schools set on fire on the third day of the nonstop blockade, which began on Wednesday to foil tomorrow's "one-sided" polls.

Recently, the main opposition BNP's "silence" on the execution of convicted war criminal Quader Mollah, absence of its leaders in agitations and failure of December 29 Dhaka march made Jamaat unhappy, insiders say.

At one stage, the Jamaat high-ups conveyed to Khaleda that they would not take part in the 18-party alliance programmes unless BNP leaders play active roles in the anti-government movement.

In fear of losing a longtime ally, Khaleda Zia, also the chief of BNP-led 18-party opposition alliance, moved to patch things up with Jamaat.

From the mobile phone of one of her aides, she called Shafiqul Islam Masud, an assistant secretary of Dhaka city Jamaat, and Hamidur Rahman Azad,

politician

and member of the party's central executive council.

Of the two, Azad is on the run to avoid arrest as an International Crimes Tribunal on June 9 awarded him three-month imprisonment for contempt of court.

"Seeking their [Jamaat's] continuous cooperation, the BNP chief assured the two Jamaat leaders that from now on, she will look into maintaining close contacts with Jamaat," a Jamaat leader told The Daily Star last night.

Another 18-party leader also confirmed the phone call.

He quoted Monjurul Islam Bhuiyan, an assistant secretary of Dhaka city Jamaat, as saying the BNP chief in the phone conversation had expressed her annoyance with her party colleagues for not keeping in touch with Jamaat.

The Jamaat leaders in response pledged the party's renewed engagement in the anti-government movement and said they would be with BNP as always.


Posted by: Fred || 01/04/2014 00:00 || Comments || Link || E-Mail|| [237 views] Top|| File under: Jamaat-e-Islami
Bogra Shibir Leader: Bomb blows off maker's wrist
[Bangla Daily Star] The president of Government Azizul Haque College unit of Chhatra Shibir had his wrist blown off in a blast while he was allegedly making crude bombs yesterday.

Jewel Sarkar, 25, also lost two fingers of his other hand in the blast at Jamil Nagar of Bogra in the early hours.

Police later jugged
... anything you say can and will be used against you, whether you say it or not...
Jewel from Bogra Islami Hospital and sent him to Shaheed Ziaur Rahman Medical College and Hospital for treatment. However,


the hip bone's connected to the leg bone...


he was being taken to Dhaka under police protection for better treatment when this report was filed.

The Detective Branch (DB) of police also arrested the managing director, two doctors and four employees of Islami Hospital for "trying to treat Jewel Sarkar secretively and not informing police."

DB Inspector of Bogra Mizanur Rahman said the Shibir leader's left wrist and two fingers of his right hand were blown off in the blast while he was making the bombs in a student mess at Jamil Nagar.

On information, police raided Islami Hospital at Mofiz Paglar More around 12 noon but the hospital staffs denied Jewel's presence. When the police went to the Operation Theatre (OT), they found the room locked from outside while voices were coming from inside. Police then broke into the OT and arrested Jewel, hospital MD Selim Reja, Dr Mizanur Rahman, Dr Ashraf Ali, hospital staffs Mokhlesur Rahman, Ramisa Begum, Tahera Begum and Rosy Khatun from there.

Meanwhile,


...back at the Council of Boskone, Helmuth ordered the entire 614th quadrant searched. The Green Lensman must be found!...


Islami Chhatra Shibir


... the student wing of the Jamaat-e-Islami Bangladesh...


gave two contradictory statements over the incident. When contacted immediately after the arrests, publicity secretary of Shibir's Bogra town unit Mizanur Rahman had said Jewel found a cocktail-like object in front of his mess and it went off when he took it in his hand.

However,


the hip bone's connected to the leg bone...


in a

blurb

signed by Shibir's town unit president Alauddin Sohel later in the day stated that two miscreants on a

cycle of violence

hurled a crude bomb at Jewel and the bomb blew off his wrist and fingers.

Superintendent of Police of Bogra Mozammel Haque said Jewel was a listed criminal and had six cases filed against him in connection with vandalism, arson and attacks on police.


Posted by: Fred || 01/04/2014 00:00 || Comments || Link || E-Mail|| [345 views] Top|| File under: Jamaat-e-Islami
3 burnt as petrol bomb hurled at bus in city
[PRIMENEWS.BD] Dhaka: Three people sustained burn injuries as miscreants set fire to a bus at Paribagh area in the city on Friday morning.

The victims Farid Miah, 50, Shahina Akter, 35, and Babul Miah, 32, driver of the bus, were rushed to the burn unit of Dhaka Medical College Hospital.

Quoting injured Babul Mia, police said a group of miscreants hurled a petrol bomb at the Gulistan-bound bus through the window near the foot-over-bridge at Paribagh around 7:00 am.

Immediately after the attack, the bus caught fire burning three passengers.

The other passengers however managed to get out of the burning bus without any injuries.

Condition of Farid who suffered 48 percent burns and Shahina who suffered 68 percent was stated to be critical.
Posted by: Fred || 01/04/2014 00:00 || Comments || Link || E-Mail|| [216 views] Top|| File under:
Caucasus/Russia/Central Asia
Two militants killed in Dagestan
Security forces killed two militants in the Russian republic of Dagestan on Thursday following an anti-terror operation, officials said. The two had blockaded themselves in an apartment in the town of Khasavyurt, along with a woman and a child. They later released the child, but the woman refused to leave.

A security source said, "The active phase of the special operation is complete and two members of the armed group have been liquidated."
Posted by: ryuge || 01/04/2014 00:00 || Comments || Link || E-Mail|| [348 views] Top|| File under:
India-Pakistan
Perv has (convenient) heart troubles
The Big Squeeze, it's coming!

Former Pakistan president Pervez Musharraf, who was admitted at a military hospital following a heart problem Thursday, is being treated at the hospital's intensive care unit (ICU), his lawyer said Friday.


Right out of Mubarek's playbook, and right about at the time Perv knows that the jig is up...

According to a report in Geo News, Musharraf's blood test and angiography reports suggested that he is suffering from a heart ailment.
The reports will be sent to Britain for review.


Send them to me. I know a couple heart docs who would be unbiased...

Musharraf's lawyer Ahmed Raza Kasuri said his legal team would get the medical report by Jan 5, which would be produced before the special court.

After failing, for the second time in 10 days, to appear Wednesday in the special court formed to try him on charges of high treason, the former army chief was being taken to the court Thursday when he complained of massive chest pain a 'heart problem' and was then shifted to the Armed Forces Institute of Cardiology (AFIC) in Rawalpindi.

According to media reports, the option of shifting Musharraf abroad for treatment was under consideration but a decision in this regard would be taken only after his medical report is made available by the hospital.

A petition was filed in a Pakistani court Friday to prevent Musharraf from going abroad for medical treatment.


Yeah, what kind of treatment could he get in London or Cleveland that he couldn't get in Rawalpindi? Riddle me that one, huh, huh?
Posted by: Steve White || 01/04/2014 00:00 || Comments || Link || E-Mail|| [239 views] Top|| File under:
Iraq
More Than 100 Dead as Iraq Police, Tribesmen Battle Qaida in Anbar
[An Nahar] More than 100 people were killed Friday as Iraqi police and

rustics

battled al-Qaeda-linked

forces of Evil

who took over parts of two Anbar provincial cities, announcing one an Islamic state.

Parts of Ramadi and Fallujah,
... the City of Mosques, which might have somthing to do with why it's not called Center of Prosperity or a really nice place to raise your kids...
west of Storied Baghdad


...located along the Tigris River, founded in the 8th century, home of the Abbasid Caliphate...


, have been held by

forces of Evil

for days, harkening back to the years after the 2003 U.S.-led invasion when both cities were

bully boy

strongholds.

Fighting began in the Ramadi area Monday, when security forces removed the main anti-government protest camp set up after demonstrations broke out in late 2012 against what Sunni Arabs say is the marginalization and targeting of their community.

Anger at the Shiite-led government among the Sunni minority is seen as one of the main drivers of the worst violence to hit Iraq in five years.

Police and

rustics

fought in Ramadi and Fallujah on Friday against

forces of Evil

from al-Qaeda-linked group the Islamic State of Iraq and the Levant (ISIL), which operates in Iraq and Syria, security officials said.

At least 32 civilians and 71 ISIL fighters died in the

festivities

, the officials said, adding that they did not know how many police and

rustics

were killed.

Hundreds of

gunnies

, some of them carrying the black flags often flown by jihadists, gathered at outdoor weekly

Moslem

prayers in central Fallujah, a witness said.

One of them went to where the prayer leader had stood, and said: "We announce that Fallujah is an Islamic state and call you to stand by our side."

At least 14 people were killed on Monday and Tuesday in and near Ramadi, while the tolls from the following two days were not immediately clear.

Fallujah was the target of two major assaults after the 2003 U.S.-led invasion, in which American forces saw some of their heaviest fighting since the Vietnam War.

American troops fought for years, aided by Sunni

rustics

in the Sahwa militia forces from late 2006, to wrest control of Anbar from

krazed killer

s.

During their time in Iraq, U.S. forces suffered almost one-third of their total fatalities in Anbar, according to independent website icasualties.org.

But two years after U.S. forces withdrew from Iraq, the power of

forces of Evil

in the province is again on the rise.

Clashes erupted in the Ramadi area on Monday as security forces tore down the sprawling anti-government protest camp on a nearby highway.

The violence then spread to Fallujah, and a subsequent withdrawal of security forces from areas of both cities cleared the way for ISIL to move in.

Sunni anger fuels Qaeda comeback

ISIL is the latest incarnation of an al-Qaeda affiliate that lost ground from 2006, as Sunni

rustics

and former

Death Eaters

allied with U.S. troops against jihadists in a process that began in Anbar and came to be known as the "Awakening."

But the

krazed killer

group has made a striking comeback following the U.S. withdrawal from Iraq and the outbreak of Syria's civil war in 2011.

Charles Lister, a visiting fellow at the Brookings Doha Center, said its "strength and territorial control and influence has been expanding in Anbar for some time, but has primarily been focused on rural desertous terrain."

The Ramadi protest camp operation pushed Sunni tribes into conflict with the government, and ISIL "has ridden this wave of popular Sunni anger," Lister said.

Prime Minister
Nouri al-Maliki


... Prime Minister of Iraq and the secretary-general of the Islamic Dawa Party....


had long sought the closure of the protest camp, dubbing it a "headquarters for the leadership of al-Qaeda."

But its removal has come at the cost of a sharp decline in the security situation in Anbar.

And while the camp's closure has removed a physical sign of Sunni Arab grievances, the perceived injustices that underpinned the demonstration have not been addressed.

Violence in Iraq last year reached a level not seen since 2008, when the country was just emerging from a brutal period of sectarian killings.

Sunni anger helped fuel the surge in unrest, boosting recruitment for

krazed killer

groups and decreasing cooperation with security forces, while the civil war in Syria also played a role, experts say.

Posted by: Fred || 01/04/2014 00:00 || Comments || Link || E-Mail|| [347 views] Top|| File under: Islamic State of Iraq & the Levant
Al-Qaeda force captures Fallujah
BEIRUT -- A rejuvenated al-Qaeda force asserted control over the western Iraqi town of Fallujah on Friday, raising its flag over government buildings and declaring an Islamic state in one of the most crucial areas that U.S. troops fought to pacify before withdrawing from Iraq two years ago.
The capture of Fallujah came amid an explosion of violence across the western desert province of Anbar in which local tribes, the Iraqi security forces and al-Qaeda militants have been fighting one another for days in a confusingly chaotic three- way war.

Elsewhere in the province, local tribal militias claimed they were gaining ground against the al-Qaeda militants who surged into urban areas from their desert strongholds earlier this week after clashes erupted between local residents and the Iraqi security forces.

But in Fallujah, where Marines fought the bloodiest battle of the Iraq war in 2004, the militants appeared to have the upper hand, underscoring the extent to which the Iraqi security forces have struggled to sustain the gains made by U.S. troops before they withdrew in December 2011.

The upheaval also affirmed the soaring capabilities of the Islamic State of Iraq and Syria (ISIS), the rebranded version of the al-Qaeda in Iraq organization that formed a decade ago to confront U.S. troops and expanded into Syria last year while also escalating its activities in Iraq.

"At the moment, there is no presence of the Iraqi state in Fallujah," said a local journalist who asked not to be named because he fears for his safety. "The police and the army have abandoned the city, al-Qaeda has taken down all the Iraqi flags and burned them, and it has raised its own flag on all the buildings."

At Friday prayers, held outdoors and attended by thousands of people, a masked ISIS fighter took the podium and addressed the crowd, declaring the establishment of an "Islamic emirate" in Fallujah and promising to help residents fight the government of Prime Minister Nouri al-Maliki and his Iranian allies.

"We don't want to hurt you. We don't want to take any of your possessions," the masked man told the crowd, according to the journalist, who attended the prayers. "We want you to reopen the schools and institutions and return to your normal lives."


"You just have to do as we say and do everything the way we tell you do it, or we'll kill you. But otherwise return to your normal lives."

The extent of the militants' control over the town was unclear, however. Some local tribes were challenging their presence, and there were scattered firefights in several parts of the town, according to another Fallujah resident who also did not want to be named because he is afraid. The Iraqi army fired shells into Fallujah from bases outside the town, killing at least 17 people, and most residents spent the day hiding indoors, he said.

In the provincial capital Ramadi, tribal fighters have succeeded in ejecting al-Qaeda loyalists, according to Ahmed Abu Risha, a tribal leader who fought alongside U.S. troops against al-Qaeda following the "surge" of U.S. troops in 2007.

The tribesmen are fighting alongside Iraqi police, Abu Risha said, and among those killed in the fighting was Abu Abdul Rahman al-Baghdadi, the emir, or leader, of ISIS in Ramadi.

"All the tribes of Anbar are fighting against al-Qaeda," he said. "We are happy this fight is taking place. We will confront them face to face, and we will win this battle."

But it was unclear whether all of the tribal fighters battling the al-Qaeda militants were doing so in alliance with the Iraqi government. The current violence evolved from a year-long, largely peaceful Sunni revolt against Maliki's Shiite-dominated government. The revolt was inspired by the Arab Spring demonstrations elsewhere in the region but rooted in the sectarian disputes left unresolved when U.S. troops withdrew.

When Maliki dispatched the Iraqi army to quell one of the protests in Ramadi earlier this week, the local tribes fought back. Maliki ordered the troops to withdraw, creating an opportunity for al-Qaeda fighters to surge into the towns from their desert strongholds and triggering battles across the province.

Though some tribes have now turned against al-Qaeda, others have not, said Kirk Sowell, a political risk analyst based in the Jordanian capital, Amman, who edits the newsletter Inside Iraqi Politics.

"Basically no one is in control," he said. "The situation was really horrible anyway, and the operation against Ramadi made it worse."
Posted by: Steve White || 01/04/2014 00:00 || Comments || Link || E-Mail|| [537 views] Top|| File under:
Southeast Asia
Nine Moro militants killed in Mindanao clashes
The Philippine military on Friday reported that at least nine members of a breakaway group from the Moro Islamic Liberation Front (MILF) were killed in fierce battles with security forces in Mindanao.

Captain Tony Bulao said the clashes were concentrated in marshland located between the provinces of North Cotabato and Maguindanao. He said the attacks were initiated by members of the Bangsamoro Islamic Freedom Fighters (BIFF) headed by Ameril Umbra Kato, who broke away from the MILF in 2008.

Bulao said, "They kept on harassing our forces," adding the BIFF started their attacks on a military outpost in a remote village in the town of Pikit, North Cotabato on New Year's Eve. The BIFF militants intensified their attacks January 1 and 2 as the fighting spread from Pikit to the towns of Midsayap and Aleosan in North Cotabato.

Of the nine militant fatalities, Bulao said two were killed in their initial attack on a village in Pikit on December 31 while the seven others died while trying to take over a vital segment of the highway between Maguindanao and North Cotabato on January 2. Two soldiers were injured in the clashes.
Posted by: ryuge || 01/04/2014 00:00 || Comments || Link || E-Mail|| [265 views] Top|| File under:
Thai ranger critically injured by roadside bomb
[Bangkok Post] A paramilitary ranger was critically wounded by a roadside bomb blast and an ambush in Narathiwat province on Thursday afternoon. The bomb was detonated on the road in front of a mosque at about 5 p.m.

Witnesses said nine members of Ranger Company 1109 were returning from escorting teachers home when a bomb planted near a power pole was set off. The attackers then opened fire at the rangers with assault weapons. The rangers returned fire and the gunmen retreated about five minutes later.

Police blamed separatist terrorists militants.

A bomb also exploded in Yala province on Friday morning. No one was injured. The bomb went off on the road in front of a health station at about 7 a.m. The bombers had targeted a police squad providing security for teachers, but the device detonated after the patrol had passed by.

Police also blamed separatist terrorists militants.
Posted by: ryuge || 01/04/2014 00:00 || Comments || Link || E-Mail|| [233 views] Top|| File under: Thai Insurgency
Syria-Lebanon-Iran
Majid al-Majid pegs out in custody
[WORLD.TIME] A prominent leader of a group with al Qaeda links died while being held by a Lebanese jail Saturday.


Dang, and I didn't feel so much as a tremble or a flutter in the Force...

The Lebanese army said in a statement that Majid al-Majid "died this morning while undergoing treatment at the central military hospital after his health deteriorated," the

News Agency that Dare Not be Named

reports.

The cause of al-Majid's death is unclear, but an anonymous Lebanese army general told the AP he suffered from acute cirrhosis kidney failure. State-run National News Agency also said he died "after his health conditions deteriorated."


Sepsis and a sucking chest wound will do that, you know...

The alleged commander of the Abdullah Azzam Brigades was locked away
Maw! They're comin' to get me, Maw!
in

Leb

last month while on his way from Beirut to the Bekaa Valley, which borders Syria. Abdullah Azzam Brigades, an al Qaeda-linked Sunni

turban

group, is behind attacks throughout the Middle East and into Syria.

Al-Majid is considered one of the 85 most-

desperados

in home country of Soddy Arabia


...a kingdom taking up the bulk of the Arabian peninsula. Its primary economic activity involves exporting oil and soaking Islamic rubes on the annual hajj pilgrimage. The country supports a large number of princes in whatcha might call princely splendor. When the oil runs out the rest of the world is going to kick sand in the Soddy national face...


. His brigades claimed November's Iranian Embassy


...You will never find a more wretched hive of scum and villainy!...


bombing in Beirut that killed more than 20 people.
Posted by: || 01/04/2014 10:35 || Comments || Link || E-Mail|| [873 views] Top|| File under: Abdullah Azzam Brigades
MSF Says 5 Staff Members 'Taken by Group' in North Syria
[An Nahar] Five staffers from Doctors without Borders (MSF) have been taken from a house in northern Syria by an unknown group, the medical humanitarian group said Friday.

"MSF confirms that five members of its staff were taken yesterday night from an MSF house in the north of Syria by a group, apparently for questioning," spokeswoman Samantha Maurin said in a statement.

It was unclear who had taken the staff members, and MSF declined to release details about the five employees or where exactly they had been taken from.

"MSF is in contact with all the appropriate actors as well as the families of the colleagues and is doing everything possible to reestablish contact with these colleagues," Maurin said.

MSF has six hospitals and four health centers in northern Syria and provides health support from neighboring countries to within Syria as well as to Syrian refugees.

In September 2013, a Syrian surgeon working for the group was killed in the north of the country, and aid workers operating in rebel-held parts of Syria have faced detention and kidnappings.

In October, seven employees of the International Committee of the

Red Thingy

were kidnapped in northwestern Idlib province, with a Syrian NGO blaming the abduction on the al-Qaeda-linked Islamic State of Iraq and the Levant.

ISIL has been accused of targeting both foreign and Syria journalists as well as aid workers and activists for kidnapping.

Posted by: Fred || 01/04/2014 00:00 || Comments || Link || E-Mail|| [233 views] Top|| File under: al-Nusra
Flames, Smoke Seen from Akkar as Syria Gas Pipeline Blown Up
[An Nahar] Residents of several border towns in Akkar on Friday heard the sound of a powerful

kaboom

that came from across the frontier with Syria.

"The sound of the blast was very strong and plumes of smoke have engulfed the area in a horrific way," Akkar residents told Naharnet.



Leb

's National News Agency said the bombing echoed across the Akkar region of Wadi Khaled and resulted from the blowing up of the gas pipeline that extends from Homs to Tartus inside Syria.

The attack occurred in the Syrian town of al-Zara in Tal Kalakh's countryside, said NNA.

The blazing flames could be seen from several Wadi Khaled areas.

Meanwhile,


...back at the barn, Bossy's udder had begun to ache...


Syria's state news agency SANA quoted Oil Minister Suleiman al-Abbas as saying that "

snuffies

have targeted the Arab gas pipeline in the al-Baitariyeh area in Damascus' countryside, which resulted in a blaze and in cutting off gas supply to power generation stations in the southern region."
Posted by: Fred || 01/04/2014 00:00 || Comments || Link || E-Mail|| [222 views] Top|| File under: al-Nusra
Library Owned by Father Ibrahim Sarrouj Torched in Tripoli
[An Nahar] Unknown assailants on Friday set fire to a famous library owned by Father Ibrahim Sarrouj in the northern city of Tripoli


...a confusing city, one end of which is located in Lebanon and the other end of which is the capital of Libya. Its chief distinction is being mentioned in the Marine Hymn...


"Firemen are trying to extinguish the blaze that erupted in Father Ibrahim Sarrouj's library in Tripoli's al-Rahbat street," LBCI television reported.

The torching of the al-Saeh Library comes after reports that claimed the father had published a book deemed insulting to Islam.

Bashir Hazzouri, an employee at the library, was shot and

maimed

on Thursday in the old souks of Tripoli.

Al-Saeh Library is considered one of the most renowned libraries in Tripoli and the second largest in

Leb

.

Sarrouj says the library contains more than 70,000 books.
Posted by: Fred || 01/04/2014 00:00 || Comments || Link || E-Mail|| [369 views] Top|| File under:
Akkar Man Qutaiba al-Satem is Haret Hreik Suicide Bomber, DNA Tests Reveal
[An Nahar] DNA testing on Friday confirmed that a deadly bombing in Beirut's southern suburbs was carried out by an anti-Assad

jacket wallah

who hailed from the northern district of Akkar.

Wadi Khaled resident Qutaiba Mohammed al-Satem has been confirmed to be the suicide bomber who went kaboom! in Haret Hreik, according to DNA testing, state-run National News Agency reported.

Earlier, reports said the identity paper of a 20-year-old Lebanese University student named Qutaiba al-Satem was found near the bombing site in Haret Hreik district.

LBCI TV said al-Satem, who hails from the border area of Wadi Khaled and is a student at the LU's Tripoli


...a confusing city, one end of which is located in Lebanon and the other end of which is the capital of Libya. Its chief distinction is being mentioned in the Marine Hymn...


campus, left his parents' house along with his cousin on December 30.

His father, the Imam of a mosque in Wadi Khaled, reported them missing the next day, it said.

Speaking to

news hound

s in Haret Hreik, caretaker Interior Minister Marwan Charbel said Satem's father had informed the security services that his son had gone missing on December 30.

According to Voice of

Leb

radio (93.3), al-Satem was previously fighting in Syria alongside rebels seeking to topple
Hereditary President-for-Life Bashir Pencilneck al-Assad


Light of the Alawites...


The Lebanese army, which is questioning his father, did not confirm the reports.

"The father of young Qutaiba al-Satem has been called in by the army intelligence branch in the area, because his 20-year-old son is believed to have

let 'er rip

yesterday in southern Beirut," Noureddine al-Ahmed, mayor of the northern area of Wadi Khaled, told Agence

La Belle France

Presse.

Mayor Ahmed said the suspicions over Satem's alleged role were based on the finding of a personal identification document at the scene of the blast, in the busy Al-Arid Street in Haret Hreik.

Qutaiba's father was interrogated at the army's intelligence branch in Tripoli before he was transferred to Beirut for DNA testing.

According to LBCI, the father told interrogators that his son has recently endorsed "extremist views."

Acting General Prosecutor Samir Hammoud, who inspected the site of the blast along with State Commissioner to the Military Court Judge Saqr Saqr, told

news hound

s that the attack was most probably carried out by a suicide bomber.

On Friday evening, Hizbullah's al-Manar television broadcast a video showing how the booby-trapped Grand Cherokee went kaboom! Thursday in the middle of a street in Haret Hreik.

As the metal barriers prevented the driver from parking the SUV on the side of the road, according to the TV network, the car suddenly went kaboom! in a ball of fire, creating a big plume of smoke that quickly dissipated due to the bomb's relatively small weight.

A number of citizens fleeing the blast scene also appear in the footage, which shows a school bus moving directly behind the explosives-rigged car.

As the Hizbullah-affiliated television did not confirm the suicide bomber hypothesis, it noted that this is the most likely scenario.

The army said on Thursday that 20 kilograms of explosives were placed in a dark green Grand Cherokee, which was reportedly driven by the young suicide bomber.

The

kaboom

came a week after a

boom-mobile

ing in downtown Beirut killed Mohammed Shatah, former finance minister and top aide to ex-Prime Minister Saad Hariri


Second son of Rafik Hariri, the Leb PM who was assassinated in 2005. He has was prime minister in his own right from 2009 through early 2011. He was born in Riyadh to an Iraqi mother and graduated from Georgetown University. He managed his father's business interests in Riyadh until his father's assassination. When his father died he inherited a fortune of some $4.1 billion, which won't do him much good if Hizbullah has him bumped off, too.


In November, suicide bombers targeted the Iranian Embassy


...You will never find a more wretched hive of scum and villainy!...


in Beirut's southern suburbs.

Al-Satem family condemned the Haret Hreik bombing after news broke Friday that the

kaboom

could have been carried out by Qutaiba.

It called for a transparent investigation and said it rejected any assault on any Lebanese citizen.

"My polite, reasonable son would not do that! That's impossible!" his mother cried.

Satem's family and other Wadi Khaled tribes published a statement saying: "The culture of Wadi Khaled is not blood-thirsty. It is a culture of moderation, forgiveness and peaceful co-existence."

The families also said Satem "does not belong to any political or religious party, and he was preparing to travel to

La Belle France

in order to continue his studies."

They called on the security services to conduct a "fair and transparent" investigation.

Wadi Khaled tribes said Qutaiba is "an engineering student and he intended to travel to

La Belle France

."

"He listens to music and does not know how to drive a car," they said.

Meanwhile,


...back at the pond, the enormous newt was trying to decide if Gloria was edible...


the army intelligence directorate freed Arsal residents Sami al-Hujairi and Mohammed Ezzedine, who had owned the Grand Cherokee in the past, after it turned out that they have nothing to do with the

kaboom

.

Both men turned themselves in to the army on Thursday in the wake of the blast after their names were mentioned in media reports. Hujairi submitted documents that confirm that he had sold the vehicle months ago.
Posted by: Fred || 01/04/2014 00:00 || Comments || Link || E-Mail|| [229 views] Top|| File under: Abdullah Azzam Brigades
Syria Rebels Clash with Qaida-Linked ISIL in Aleppo Town
[An Nahar] Syrian rebels in opposition-held areas of Aleppo fought jihadists Friday, amid soaring tensions between local dissidents and a powerful Al-Qaeda affiliate, a monitoring group and activists said.

Activists across rebel areas of northern Syria meanwhile

erupted into the streets

demanding freedom from both
Hereditary President-for-Life Bashir Pencilneck al-Assad


The Scourge of Hama...


's regime and the Al-Qaeda-linked Islamic State of Iraq and the Levant (ISIL).

"A number of opposition battalions... united under the name 'Army of the Mujahideen' fought fierce battles against ISIL around Atareb" in the province of Aleppo, said the Syrian Observatory for Human Rights.

The

Britannia

-based Observatory, which relies on a broad network of activists and doctors across Syria, also said at least four ISIL members were killed in the fighting.

Activists said a number of local rebel groups were involved in the fighting against ISIL, and distributed an amateur video apparently showing "the detention of an ISIL member who was fighting the (rebel) Free Syrian Army in Atareb."

Aleppo city-based activist Nazeer al-Khatib meanwhile reported fighting in several neighborhoods, including Sukkari, Ansari, Bustan al-Qasr and Salaheddin, pitting rebels against ISIL. Other parts of the city are held by regime forces.

The fighting comes two days after ISIL reportedly tortured and assassinated a doctor, Hussein al-Sleiman, known by the pseudonym Abu Rayyan.

His was the latest in a string of

liquidation

s, kidnappings and beatings of activists and rebels by ISIL forces.

Abu Rayyan's death enraged Islamist and moderate rebels and activists alike, and prompted protesters to take to the streets of several towns under the slogan: "Friday of the martyr Abu Rayyan."

Amateur video shot in Aleppo city showed protesters chanting: "Free Syrian Army forever! ISIL and Assad (are one)!"

A second video from the opposition-held Kafr Takharim showed protesters running through the street as the sound of gunfire echoed in the background.

The Observatory and activists accused ISIL

snuffies

of opening fire against the protesters, who had taken to the streets to chant anti-regime slogans as they have every week since the outbreak of Syria's uprising in March 2011.

In Idlib province's Kafranbel, known among activists as "the conscience of the revolution," protesters held up a poster showing a cartoon of a menacing space alien, marked "ISIL."

The reports of ISIL firing on protesters come amid soaring tensions between the jihadist group and much of the rest of Syria's opposition, including less radical Islamists.

"I'd say about 90 percent of people in the opposition areas are against ISIL," said Abu Leyla, an Idlib-based activist.

"They use violence and abuses to crush dissent. They are only Islamist in name. All they want is power," he said.

"What is good is that today we have seen other fighters actually facing them. God willing, they will be out of these areas soon," he told AFP via the Internet.

Syria's revolt began as a peaceful Arab Spring-inspired movement demanding the end of the Assad family's four-decade rule.

It grew into an insurgency after Damascus unleashed a brutal crackdown against dissent. Foreign fighters, including jihadists, soon flocked to Syria to fight alongside the rebels.

While the jihadists were welcomed at first, "their abuses have made it impossible for them to stay here. We want freedom, not ISIL," said Abu Leyla.
Posted by: Fred || 01/04/2014 00:00 || Comments || Link || E-Mail|| [248 views] Top|| File under: Islamic State of Iraq & the Levant
Lebanon identifies leader of Al Qaeda-linked group
Lebanese army says DNA tests reveal the man detained in Beirut and suspected Iran embassy bomber is the Saudi commander of an Al Qaeda-linked group. The army said in a statement on Friday that the tests confirmed that the detained man is Majid Al Majid, the commander of the Abdullah Azzam Brigades.

The group had claimed responsibility for a number of attacks, including the Nov. 19 twin bombings at the Iranian embassy in Beirut that killed at least 23 people and wounded dozens.

Al Majid was detained recently in Lebanon.

Earlier on Friday, families of those killed in the bombing have demanded that he be tried in Lebanon and not be sent to his homeland, Saudi Arabia.


Turn him over to the Leb women for an hour...
Posted by: Steve White || 01/04/2014 00:00 || Comments || Link || E-Mail|| [236 views] Top|| File under: Abdullah Azzam Brigades
Who's in the News
33
[untagged]
9
Arab Spring
6
Abdullah Azzam Brigades
2
Govt of Pakistan
2
al-Nusra
2
Islamic State of Iraq & the Levant
2
Jamaat-e-Islami
1
Govt of Iran
1
al-Qaeda
1
Govt of Syria
1
Hamas
1
Seleka
1
Thai Insurgency
1
Palestinian Authority
1
Salafists
1
Ansar al-Sharia
1
al-Qaeda in Arabia
Bookmark
E-Mail Me
The Classics
The O Club
Rantburg Store
The Bloids
The Never-ending Story
Thugburg
Gulf War I
The Way We Were
Bio
Merry-Go-Blog
Hair Through the Ages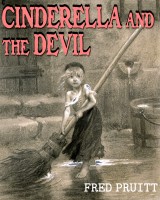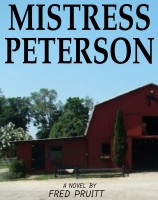 On Sale now!


A multi-volume chronology and reference guide set detailing three years of the Mexican Drug War between 2010 and 2012.

Rantburg.com and borderlandbeat.com correspondent and author Chris Covert presents his first non-fiction work detailing the drug and gang related violence in Mexico.

Chris gives us Mexican press dispatches of drug and gang war violence over three years, presented in a multi volume set intended to chronicle the death, violence and mayhem which has dominated Mexico for six years.
Click here for more information


Meet the Mods
In no particular order...


Steve White
Seafarious
Pappy
lotp
Scooter McGruder
john frum
tu3031
badanov
sherry
ryuge
GolfBravoUSMC
Bright Pebbles
trailing wife
Gloria
Fred
Besoeker
Glenmore
Frank G
3dc
Skidmark
Alaska Paul



Better than the average link...



Rantburg was assembled from recycled algorithms in the United States of America. No trees were destroyed in the production of this weblog. We did hurt some, though. Sorry.
3.230.119.106