Afghanistan
Jordanian double-agent killed CIA officers
The suicide bombing on a CIA base in Afghanistan last week was carried out by a Jordanian doctor who was an al-Qaida double agent, Western intelligence officials told NBC News. Initial reports said that the attack, which killed seven CIA officers, was carried out by a member of the Afghan National Army.

According to Western intelligence officials, the perpetrator was Humam Khalil Abu-Mulal al-Balawi, 36, an al-Qaida sympathizer from the town of Zarqa, which is also the hometown of Abu Musab al-Zarqawi, the Jordanian militant Islamist responsible for several devastating attacks in Iraq.

Al-Balawi was arrested by Jordanian intelligence more than a year ago. However, the Jordanians believed that al-Balawi had been successfully reformed and brought over to the American and Jordanian side, setting him up as an agent and sending him off to Afghanistan and Pakistan to infiltrate al-Qaida.


More at the link.
Posted by: Besoeker || 01/04/2010 13:34 || Comments || Link || E-Mail|| [469 views] Top|| File under:
Jordanian official was killed in bomb on Afghan CIA base
One of the victims of a fatal attack on a CIA base in Afghanistan last week was a Jordanian intelligence official, according to a Monday report in the Washington Post.

After the blast, the CIA lowered the bomb's official death toll from eight to seven, the Washington Post reported, claiming that the Jordanian was the eighth victim.

Jordan's King Abdullah II and his wife, Rania reportedly attended the official's military funeral on Saturday.

The Pakistani Taliban claimed responsibility for the attack.


Appears to be a long in the making, targeted hit in retaliation for Pred strikes. The follow-on investigation would certainly make interesting reading.
Posted by: Besoeker || 01/04/2010 04:34 || Comments || Link || E-Mail|| [335 views] Top|| File under:
25 Taliban militants killed, Afghan police say
[Iran Press TV Latest] Afghanistan's security forces say government troops backed by foreign forces have killed 25 Taliban militants in the north of the country.

Afghan police in Konduz province said on Sunday that the clash happened in the Dasht Arji district.

Three militants were captured in the operation and the area has been cleared of militants, the police added.

However, Taliban spokesman Zabihullah Mojahed said no members of the militant organization were killed in the clash.

Mojahed asserted that the Taliban militants had killed several Afghan and foreign troops and destroyed their vehicles in the battle.

Posted by: Fred || 01/04/2010 00:00 || Comments || Link || E-Mail|| [316 views] Top|| File under: Taliban
Africa North
Al-Qaeda demands ransom for Spanish aid workers
[Maghrebia] Al-Qaeda in the Islamic Maghreb on Thursday (December 31st) issued ransom demands for three Spanish humanitarian aid workers held hostage in Mali, local and international press reported. In exchange for the release of Roque Pascual, 50, Albert Vilalta, 35, and Alicia Gamez, 35, AQIM seeks 4.8 million euros. The group also wants Mauritania to release several jailed al-Qaeda members.

According to Spanish daily El Mundo, Mali President Amadou Toumani Touré is playing "a fundamental role in the negotiations". Former Tuareg rebel and current Mali consul in Saudi Arabia, Iyad Ag Gali, is also working with tribal chiefs in Mali to secure the freedom of the Spaniards kidnapped in Mauritania on November 29th, a French hostage seized in Mali and an Italian couple abducted in Mauritania on December 18th.

Posted by: Fred || 01/04/2010 00:00 || Comments || Link || E-Mail|| [332 views] Top|| File under: al-Qaeda in North Africa
Arabia
Embassies shut after 'Yemen lost track of arms trucks'
The closure of three embassies in Yemen followed local security forces losing track of six trucks full of arms and explosives, say reports from Yemen.
"Mahmoud! Where's the arms convoy?"
"What arms convoy, Ahmed?"
"The one we were tasked to track!"
"Ohhhhh, THAT arms convoy!"
France announced its mission in the capital Sanaa was shut on Monday, a day after the US and UK closed theirs.


"Have you checked the mosques?"


It comes after threats from an al-Qaeda wing linked to an alleged plot to blow up a transatlantic plane over the US.


"Of course I haven't checked the mosques! They're holy places!"


But the UK Foreign Office said it was unaware of such a threat, and denied it was the cause for the embassy closure.


"No, no! Certainly not!"


Yemeni government sources, meanwhile, said their forces had shot dead two militants north of Sanaa.
"[BANG!]... Aaaiiieee!"
"[BANG!]... Aaaiiieee!"
A Yemen-based group called Al-Qaeda in the Arabian Peninsula (Aqap) last week urged attacks on "crusaders" in embassies, as it claimed an alleged attempt to bomb a US airliner on Christmas Day. The US shut its embassy in Sanaa on Sunday, citing "ongoing threats" by the militant organisation, and the UK followed suit.


... and six truckloads of guns and bombs...


On Monday, France shut its Yemen embassy, Japan suspended its consular service in Sanaa, and Spain restricted public access to its mission there. According to Yemeni media, it comes after six trucks full of weapons and explosives entered the capital, and the security forces lost track of the vehicles.
Posted by: Fred || 01/04/2010 12:45 || Comments || Link || E-Mail|| [427 views] Top|| File under: al-Qaeda in Arabia
Yemen to Hold Six Returned Detainees Indefinitely
How many weeks is 'indefinitely' in Arabic?

At least until next Ramadan, unless they tunnel out sooner. Or until American aid money dries up.

Six Yemeni nationals repatriated last month from Guantanamo Bay will remain in the Sana'a government's custody indefinitely as part of a deal reached between the Obama administration and Yemen, U.S. officials said.

The arrangement, however, has done little to blunt calls from both Democrats and Republicans on Capitol Hill for the White House to freeze the repatriation of any of the roughly 90 Yemeni nationals still being held at the U.S. detention facility in Cuba, due to fears they could resort to terrorism.

"All transfers of Yemeni detainees should stop," said Sen. Joe Lieberman (I., Conn.) He said he will ask Defense Secretary Robert Gates for an explanation of how the U.S. tracks Guantanamo detainees after they are released and for an accounting of what happened to the six Yemenis recently released to Yemen.

Obama administration officials said this weekend that the U.S. reached an agreement with Yemeni President Ali Abdullah Saleh to ensure that the six Guantanamo Bay detainees released last month will remain in the Sana'a government's custody for the "foreseeable future."

"We wouldn't transfer these detainees unless we were comfortable with the security arrangements," said a U.S. official.


"They'll take 'em back, so we're comfortable. Lots of countries won't, y'know," he added.

The Bahamas are so crowded this time of year ...

Yemeni men make up nearly half of the 200 inmates remaining at Guantanamo Bay. Senior U.S. officials said Sunday that the Obama administration will continue processing some of them for repatriation in support of President Barack Obama's pledge to close the Guantanamo Bay prison this year.

"Some of these individuals are going to be transferred back to Yemen at the right time and the right pace and in the right way," the White House's counterterrorism chief, John Brennan, said on CNN's "State of the Union."

"We continue to work with the Yemeni government, and we do this in a very common-sense fashion because we want to make sure that we are able to close Guantanamo," he added.


Whatever will they do if in the end they can't send the remaining terrorists back? Among other issues, there will be no "Gitmo in Illinois" until funds are actually budgetted to purchase the site from the great state of Illinois.

Many of the lawmakers seeking a freeze on repatriations said they had no confidence in the ability of the Yemeni government to hold or keep track of former Guantanamo detainees.

Political debate over Mr. Obama's plans for shutting Guantanamo has gained new momentum following the Christmas Day attempt to bomb a U.S. airliner on its approach to Detroit. The Nigerian man arrested in the incident, Umar Farouk Abdulmutallab, has told U.S. law-enforcement authorities that he was trained and armed by Islamic militants based in Yemen. Al Qaeda's Yemen-based affiliate, Al Qaeda in the Arabian Peninsula, has publicly claimed responsibility for the plot and pledged to launch more strikes against U.S. interests.

U.S. counterterrorism officials say some of Al Qaeda in Yemen's top operatives are former Guantanamo Bay detainees who were released in recent years. Al Qaeda in the Arabian Peninsula's deputy commander, Said al-Shihri, was repatriated to Saudi Arabia in 2007 to take part in a government-run rehabilitation program, according to these officials. The group's chief cleric, Ibrahim Suleiman al-Rubaish, also was repatriated by the Bush administration to Saudi Arabia before crossing the border into Yemen.

One of those released, Ayman Batarfi, is a Yemeni doctor who told Pentagon interrogators that he had twice met Osama bin Laden in Afghanistan and endured the U.S. military assault on the Tora Bora mountains in late 2001, according to Pentagon documents. Mr. Batarfi also said he had assisted a Malaysian microbiologist, Yazid Sufaat, in seeking to purchase equipment for a medical facility in Kandahar, Afghanistan. U.S. officials have subsequently accused Mr. Sufaat of seeking to produce anthrax and other biological weapons on behalf of al Qaeda. Mr. Sufaat was arrested in Malaysia, but never charged there.

Mr. Batarfi and the five other Yemenis released last month all denied ties to al Qaeda or the Taliban and pledged not to pick up arms against the U.S., according to Pentagon documents. But a growing number of Democratic and Republican lawmakers are saying that the national-security risks posed by repatriating more Yemenis has grown too great given the high rate of recidivism among Guantanamo Bay detainees.

"When you look at the bios and the case histories of the men returned last month, you'll see they're very dangerous people," said Rep. Frank Wolf (R., Va.), who received a classified briefing on these detainees' files.

Rep. Jane Harman, a California Democrat who heads a House Homeland Security intelligence subcommittee, said many of the remaining Yemenis should probably be detained at a new federal penitentiary the Obama administration is building outside Chicago.


So they have done something about the funding? When did they find time to actually pass a bill through both houses of Congress in the midst of working on the health care bill?

"I believe the [Guantanamo Bay] prison should close, but I also believe we should review again where we're going to send the detainees," Ms. Harman said on ABC's "This Week."

Obama administration officials have said in recent days that the six Yemenis released last month had passed through an extensive interagency review process before being released. They also said the White House has received no information that any of the roughly 42 Guantanamo Bay detainees released by the Obama administration in the past year have returned to the fight.
Posted by: Steve White || 01/04/2010 00:00 || Comments || Link || E-Mail|| [419 views] Top|| File under:
China-Japan-Koreas
New NorK Currency Plummets Against Chinese Yuan
North Korea's new currency introduced in late November has plummeted in value compared to the Chinese yuan, a local radio broadcaster claimed Sunday.

The ORNK speculated that the reason for the new currency's weakness may be Pyongyang's decision to not allow foreign currency to circulate in the market.


Seems like the NorKs are finding trouble everywhere they look

.
Continued on Page 49
Posted by: crosspatch || 01/04/2010 02:09 || Comments || Link || E-Mail|| [448 views] Top|| File under:
Europe
Danish cartoonist attack suspect 'targeted Hillary Clinton'
The Somali man charged with the attempted murder a Danish cartoonist who depicted the Prophet Mohammed had previously been arrested in Kenya over an alleged suicide terror plot targeting Hillary Clinton, it was reported on Sunday. Kenyan police are understood to have deported the man, who cannot be named for legal reasons, after he was linked to plans to blow up two hotels and a bus station in the capital, Nairobi, when the US Secretary of State visited last August.

The 28-year-old was later released for lack of evidence, the Danish daily newspaper Politiken said, citing unnamed intelligence sources.

Denmark's PET intelligence agency earlier said that the man had been under observation for some time and was suspected of planning other terror attacks in Kenya.

"The person arrested. has close links with the Somali terrorist organisation al-Shabaab as well as with the heads of al-Qaeda in East Africa," the agency said in a statement. "He is also suspected of being implicated in terrorist activities when he was in east Africa. The individual arrested has also been a member of a terrorist network implanted in Denmark that has been under surveillance by PET for a long time."


I bet the person arrested has a cell phone and a computer, too. Somewhere, clever boys and girls are rubbing their hands and quietly saying, "Whee!" (hopefully not in that terrifying monotone trailing daughter #2 used to employ in the days before she got her drivers license, when driving round a corner entirely too fast for my liking.)

US diplomats in Nairobi would not confirm the alleged plot on Sunday night. Kenyan police spokesman Eric Kiraithe said he had no evidence of any such attack planned during the US Secretary of State's visit to Kenya in August.

Leaders of al-Shabaab, which rules most of southern Somalia under a strict interpretation of Sharia, or Islamic law, praised their countryman's actions. "It was a brave step taken by a brave Somali man; he attacked a devil who insulted our honored Prophet Mohamed," al-Shabaab spokesman Sheikh Ali Mohamud Rage told the Daily Telegraph in Mogadishu.

"We ask all Muslims to follow the good idea of that man; this is the start of Muslims' uprising against the aggressors. Surely an honored Muslim brother or sister will kill that devil in the next attack. Every Muslim knows that incident was mandatory to all Muslims."

However, he seemed to distance al-Shabaab from actually organising or funding the Denmark attack.

"It's all very, very murky as to what the guy was doing in Nairobi at the time Clinton was here, especially if he's supposedly on at least one Western intelligence agency's radar," said a European intelligence analyst specialising on Somalia. "Clearly if there was such a serious threat, bombing planned on big public spaces and so on, then it's a relief he was stopped before he could act, but surely he'd then merit more close observation once he was back in Denmark."

The Danish newspaper Politiken quoted Kenyan intelligence sources as saying that the man was detained for seven weeks on a formal charge of not having a passport.

"He was suspected of having connections to terrorists," the source told Politiken, adding that information about the man had been passed to Kenyan intelligence from other intelligence services.

According to the report, the man was arrested five days before the arrival in Kenya in August 2009 of the American Secretary of State Hillary Clinton, at which time there were fears of a possible terrorist attack against a bus station and two hotels - one of which was the hotel to be used by Mrs. Clinton. The intelligence source told Politiken, however, that suspicions regarding the 28-year-old had not been in connection with the Clinton visit, but in more general terms that he could have connections to terrorist organisations.

"He could be a sympathiser who was perhaps involved in organizations in Kenya or elsewhere," the source told Politiken adding: "We don't know how he got into the country, but the suspicion was that he came via Somalia".

But he continued: "We didn't have a case against him, otherwise we would have charged him. Instead we chose to deport him".

Denmark's ambassador to Kenya said, however, that there had been a mistake, and that the man had not been suspected of terrorism and had been released as soon as it became clear that he had a residence permit in Denmark. The Danish Security and Intelligence Service said on Saturday that the man, who may not be named for legal reasons, had links to the Somali radical organization al-Shabaab as well as links to what were described as al-Qaeda leaders in East Africa'.
Posted by: Steve White || 01/04/2010 00:00 || Comments || Link || E-Mail|| [359 views] Top|| File under:
DHS Plans 2010: Capture 1 in 4 Travelers Committing 'Major' Criminal Violations While Entering U.S. on International Fights
Documents produced by the Department of Homeland Security indicate that in fiscal 2010 the department is planning to catch only 26 percent of travelers committing major criminal violations while seeking to enter the United States through international airports.

DHS documents also indicate that the department believes it will fail to screen against law enforcement databases 15 percent of travelers entering the United States in 2010 through all official ports of entry.

In fiscal 2008, according to DHS, the department caught only 25 percent of those committing "major violations" while entering the U.S. on international flights. It also planned to catch only 25% in fiscal 2009, which ended on Sept. 30. For fiscal 2010, which began on Oct. 1, DHS set it sites slightly higher, planning to catch 26 percent of "major" violators entering the U.S. on international flights while letting 74 percent get away.

DHS each year calculates what it calls the "air passenger apprehension rate for major violations." This apprehension rate is used as one measure of whether the department is achieving its goal to "improve the targeting, screening, and apprehension of high-risk international cargo and travelers to prevent terrorist attacks, while providing processes to facilitate the flow of safe and legitimate trade and travel."

The "major violations" that DHS believes 74 percent of perpetrators will get away with when entering the U.S. by air in 2010, according to a 3,493-page document the department presented to Congress to justify its annual budget, involve "serious criminal activity, including possession of narcotics, smuggling of prohibited products, human smuggling, weapons possession, fraudulent U.S. documents, and other offenses serious enough to result in arrest."

DHS determines the percentage of "major" violators it catches entering the United States at international airports by subjecting a random sampling of passengers to intensified scrutiny designed to detect any offense they might be committing. "The sample rate is used to estimate the 'expected' number of major violations in the general population," DHS explained in its budget justification. "The major violations found during the regular primary inspection process are then compared to the 'expected' number to compute the apprehension rate for major violations among air passengers traveling to the U.S."

The justification for its 2010 budget that DHS presented to Congress said the department had apprehended 40.3 percent of those committing "major violations" entering the United States on international flights in fiscal 2007, but that the number dropped to only 25 percent in fiscal 2008. For fiscal 2009, the document said, the department set a goal of apprehending 25 percent again, and then raised the goal to 26 percent for fiscal 2010.

An annual performance review updated by DHS in May also said the department caught only 25% of those committing "major violations" while entering the U.S. by air in fiscal 2008 and that the department had set goals of apprehending 25 percent of such violators in 2009 and 26 percent in 2010.

A statement provided to CNSNews.com on September 11, 2009 by Customs and Border Protection (CBP), the DHS agency responsible for screening international travelers entering the United States, said "the vast majority of passenger violations that fall into the 'major violations' category are narcotics violations."

Another measure that DHS uses to determine whether it is achieving its goal of preventing terrorist attacks is called the "percent of individuals screened against law enforcement databases for entry into the United States." The 3,493-page report DHS provided to Congress to justify its 2010 budget said, "This measure identifies the percent of individuals arriving at the ports of entry who have their names and other identification information checked against electronic law enforcement databases."

According to the document, the department screened only 73.5% of international travelers arriving at all U.S. ports of entry in 2008, and set goals of screening 80 percent in fiscal 2009 and 85 percent in fiscal 2010.


More at site
Posted by: Sherry || 01/04/2010 12:15 || Comments || Link || E-Mail|| [561 views] Top|| File under:
India-Pakistan
Pakistani militants escape police custody: India
[Dawn] Indian security agencies launched a manhunt on Sunday for three alleged Pakistani militants who escaped police custody just before they were to be deported, police said.


Hummmmmm....


New Delhi police spokesman Rajan Bhagat said the three fled on Friday from a hospital in the Indian capital where they were taken for a routine check-up ahead of their expulsion to Pakistan.


They're Pakistani militants being sent home and they run away?


The men had been convicted for two bomb blasts at Delhi's 16th-century Red Fort in June 2000 which claimed two lives. They completed their nine-year jail sentences in October and had been moved from a state prison to a security facility awaiting deportation. "They had served their sentence for the blasts in 2000 and were to be deported back to Pakistan but they escaped from the hospital where they were taken under escort," Bhagat said.


Going home to what I'd expect to be a hero's welcome and they run away, possibly adding charges that would send them back to the slammer?


Bhagat said a nationwide alert has been issued for the men and cash rewards offered for information which could lead to their capture.


Now, if they turn up dead after an "encounter" with police in a dark alley, then it all makes sense.
Posted by: Fred || 01/04/2010 00:00 || Comments || Link || E-Mail|| [318 views] Top|| File under:
Seven militants arrested in Khyber
[Dawn] Security forces arrested seven suspected militants and recovered a huge cache of explosives from the Akakhel area of Khyber agency's Bara tehsil.
A military operation against militants was underway in Bara tehsil.

A curfew was also imposed in the area and heavy forces were deployed on the main check post in Bara.

At least 100 local and foreign Taliban militants were killed during the operation, security officials said. Over 200 militants were arrested and most of the area was cleared during the ongoing operation, they said.

Posted by: Fred || 01/04/2010 00:00 || Comments || Link || E-Mail|| [313 views] Top|| File under: TTP
Militants killed during operation in Waziristan: ISPR
[Dawn] Security forces continued operation Rah-e-Rast in South Waziristan Agency by killing a number of militants during the last 24 hours, said an ISPR statement on Sunday.

In Jandola sector, an IED was blasted on security forces near Top Sar. As result one soldier was killed while four others were injured.

Security forces carried out operations in Shuza Algad near Sara Rogha and during an exchange of fire, three militants were killed while four were injured.

Joint cordon and search operation were conducted by security forces and Lakki Police at Tap Takhti Khel near Jani Khel, 22 suspects were apprehended.

Security forces conducted cordon and search operation in Luni and during intense engagements with terrorists near Maddi village on DI Khan-Kulachi road, five militants were killed.

During the operation huge cache of arms and ammunition were recovered. During search operation at Metari Narai near Mir Khoni and Khajuri, three suspected militants were apprehended.
Posted by: Fred || 01/04/2010 00:00 || Comments || Link || E-Mail|| [312 views] Top|| File under: TTP
Would-be suicide bomber arrested in Buner
Police arrested a 14-year-old would-be suicide bomber in Buner district on Sunday. "We arrested the would-be bomber, Sharif, who had been spotted by the locals," said ex-serviceman Sher Zamin, who recently joined the Buner district police. He said Sharif -- who had been trained by the Taliban -- was arrested by ex-servicemen deployed at Deewana Baba Police Post at 2pm when he was returning home from Karachi. Sharif had fled to Karachi during the military operation in Buner. Police shifted him to an unidentified location for further investigation.
Posted by: Fred || 01/04/2010 00:00 || Comments || Link || E-Mail|| [458 views] Top|| File under: TTP
Roadside bomb kills former Pakistan minister
[Al Arabiya Latest] A bomb attack in northwest Pakistan killed a former minister on Sunday, officials said, keeping up pressure on a government struggling to contain a raging Taliban insurgency and stabilize the country.

A roadside bomb hit the car in which former provincial minister Ghani-ur-Rehman was travelling.

"The minister, his bodyguard and driver were killed," said Fazal Naeem, a police official in the town of Hangu, where the attack took place. A second bodyguard was also killed.

Rehman, a controversial former northwestern cabinet minister, and three other people were killed in the restive district of Hangu in an area with a history of Sunni and Shiite Muslim sectarian clashes.

The blast comes in an especially bloody week, including the suicide bombing of a volleyball game in a northwestern village where anti-Taliban militias were being formed. At least 98 people were killed.

In another attack, claimed by the Taliban, a suicide bomber blew himself up at a religious procession of thousands of Shiite Muslims in Karachi, Pakistan's biggest city.

The blast killed 43 people, triggering riots that destroyed hundreds of buildings in the commercial capital, an image that could discourage badly needed investment in infrastructure.


Posted by: Fred || 01/04/2010 00:00 || Comments || Link || E-Mail|| [343 views] Top|| File under: TTP
Fresh US drone attacks kill 5 in Pakistan
Fresh attacks by American unmanned aerial vehicles (UAV) on Sunday killed five people in Pakistan's North Waziristan.

North Waziristan has witnessed a growing number of US missile raids. Drone attacks on Thursday and Friday left some seven people dead in the northwestern area.

The attacks, carried out by the US Central Intelligence Agency in cooperation with the Pentagon, reportedly killed more than 700 civilians in Pakistan in 2009.

Islamabad says it is involved in major offensives against militants in the northwestern parts of the country as the large-scale presence of the US military in Afghanistan has sent the militants across the border into Pakistan.

Meanwhile, the drone raids have turned the spotlight on Washington which is accused of ignoring legal and moral principles with the deadly operations on a sovereign soil.

In Washington, the attacks are hailed as a 'surgical' counterinsurgency tool. Pakistani Foreign Minister Shah Mahmoud Qureshi recently condemned the attacks as "counterproductive and unhelpful."

The attacks, believed to be initiated from airbases located inside Pakistan's territory, have played a strong role in the growing anti-American sentiment in Pakistan.

More detail, from Dawn...
Five people, three of them Arabs, were killed when a drone fired two missiles on a house in Mosaki village of North Waziristan on Sunday night, official sources said.

According to local people, the unmanned aircraft attacked the residential compound of Jehan Roze in Mosaki village of Mirali tehsil, destroying its guesthouse.

An official said that three Arabs were among the dead, besides Jehan Rozes son Sadiq Noor and grandson Wajid.

Two other persons are said to have been injured. However, names and nationalities of the Arabs could not be ascertained.

Sadiq Noor was a teacher in a government school and he was in contact with foreign militants, officials said. Local people reported seeing four planes hovering over the area when the missiles hit the house.

US drones have carried out two attacks in the area since Friday.

AFP adds: "There may have been an important figure hiding in the house," a security official in Miramshah said.

"Five militants have been killed ... Two are local and three are foreigners. One among the foreigners is an Arab," the security official said.
Posted by: Fred || 01/04/2010 00:00 || Comments || Link || E-Mail|| [758 views] Top|| File under: al-Qaeda in Pakistan
Iraq
Former-Blackwater employees not wanted in Iraq
Baghdad, Iraq (CNN) -- The Iraqi government is actively pursuing any former Blackwater personnel still working in the country, spokesman Ali al-Dabbagh told CNN in an interview Sunday.

"I don't think [the] Iraqi government is willing to have any Blackwater member, even if they are working in other companies, we don't like to see them here working in any company," al-Dabbagh said. "Instructions have been given to check if there is any Blackwater member [in the country]. I advise him to leave Iraq and not to stay in Iraq anymore."

Iraq said Friday it will file suit against five Blackwater security guards cleared of manslaughter charges in the 2007 killings of 17 Iraqi civilians, an act a government official called murder. Al-Dabbagh also said Friday the Iraqi government will ask the U.S. Justice Department to appeal a federal judge's dismissal of the charges Thursday, calling it "unfair and unacceptable."

Officials are checking records in Iraq's Ministry of Interior regarding Blackwater -- which is now known as Xe -- along with its related companies, subsidiaries or any members of the company working with other companies, al-Dabbagh said. Once that checking is complete, authorities will undertake whatever action is needed, he said.


More 'feeding hand - meet biting dog' at the link if you have the stomach for it. No slipping of the pullout plan please.
Posted by: Besoeker || 01/04/2010 04:16 || Comments || Link || E-Mail|| [323 views] Top|| File under:
Southeast Asia
Roadside bomb injures two in southern Thailand
Terrorists Insurgents launched two bomb attacks in this southern border province late Sunday night, injuring two civilians in one of the explosions.

Terrorists Insurgents detonated a road-side bomb to ambush four soldiers patrolling a road in Bang Khun Thong village in Tambon Bang Khun Thong of Tak Bai district. The soldiers were travelling on two motorcycles. The explosion did not injure the soldiers but two villagers on a motorcycle happened to pass by and were injured.

Another explosion occurred on the Joh I Rong-Irpayae Road in Joh I Rong village in Tambon Juab of Joh I Rong district. Terrorists Insurgents detonated a bomb to ambush a patrol unit in a armoured personnel carrier. No soldiers were injured.

The two explosions occurred nearly at the same time at 11 pm.
Posted by: ryuge || 01/04/2010 06:04 || Comments || Link || E-Mail|| [329 views] Top|| File under:
Syria-Lebanon-Iran
Ex-spy chief says Iran government about to collapse
A former high-ranking intelligence official in Iran has called for his country to form better relations with the United States and Israel and says the government of President Mahmoud Ahmadinejad is on the verge of collapse. In an exclusive interview with the Bangkok Post Sunday, Mohammad Reza Madhi, a former officer in Iran's elite Revolutionary Guards' intelligence service, described Mr Ahmadinejad as ''crazy'' and unfit to lead his country.


Mr. Madhi is certainly right about that, but it doesn't follow that Madhi himself is sane and accurate in his predictions.

''He has already destroyed international relationships with many countries and made them enemies of Iran,'' said Mr Madhi, who was forced to flee Iran in 2008 after being jailed for 73 years on what he described as ''trivial'' charges. ''This has cost the Iranian people so much. His ideas are dangerous.''

Iran's opposition leader Mir Hossein Mousavi said on Friday he was ready to sacrifice his life in defence of the people's right to protest peacefully against the government after the worst unrest since the disputed June presidential election.

Mr Madhi, who says he was once the right-hand man of Iran's supreme leader Ayatollah Ali Khamenei and passed on information to respected cleric Grand Ayatollah Hossein Ali Montazeri, who died last month, has been in regular contact with the opposition Green Path of Hope group since he left Iran. He said while his country should remain the Islamic Republic of Iran, religion and politics must be separated. ''The good clerics should help the people and the government, while the bad ones should be ousted from government,'' he said.

Mr Madhi said a motivation for Iran improving international relations was the poor economic situation in the country and the need for it to be part of a globalised world economy.

''We cannot close our eyes to the United States and Europe. They are strong political and economic powerhouses. If Iran is to prosper, we need to have good relationships _ both political and economic _ with everyone, including Russia.'' On Israel, he said: ''It is the Iranian government which doesn't recognise its right to exist, but the Iranian people might think differently.

''Israel's internal problems are its own affairs, not ours. We shouldn't get involved. It shouldn't concern us. My view is that Israel has the right to exist. We should recognise it.''

Mr Madhi was highly critical of Ayatollah Mohammad Taghi Mesbah Yazdi, a spiritual adviser to a group of hard-line fundamentalists closely connected to senior leaders in the current Iranian government. ''He is a very crazy man who hates Israel and the United States especially. Unfortunately, President Ahmadinejad is one of his big fans as well.''

The former intelligence officer said that instead of imposing sanctions, western nations should look to supporting opposition groups and not recognise the Ahmadinejad government.

This article starring:
Mir Hossein Mousavi
Mohammad Reza Madhi
Posted by: || 01/04/2010 11:39 || Comments || Link || E-Mail|| [299 views] Top|| File under:
Tehran Plans a Major Military Exercise
Drill to Boost 'Defensive Capabilities' Coincides With Deadline Set by Iran on Nuclear

Iranian media on Sunday reported Tehran will conduct a large-scale defensive military exercise next month, coinciding with what government officials now say is a deadline for the West to respond to its counteroffer to a nuclear-fuel deal.


The only people who will be fooled by this are Dhimmicrats and journalists.

The commander of Iran's ground forces, Brig. Gen. Ahmad-Reza Pourdastan, said the drill will be conducted by Iran's army, in conjunction with some units of the Islamic Revolutionary Guard Corps, to improve "defensive capabilities," Press TV, the English-language, state-run media outlet reported.


Do they have enough stock footage from previous 'major exercises' to display on Iranian TV?

The report follows comments by Iran's foreign minister Manouchehr Mottaki on Saturday, challenging Western nations to decide by the end of the month on counterproposals Tehran has floated to an internationally brokered nuclear-fuel deal. In the counterproposals, Iran has said it would agree to swap the bulk of its low-enriched uranium for higher enriched uranium, but in small batches and on Iranian soil.

Iranian officials also have named Turkey as a possible venue to swap the fuel. Iran has separately suggested it would be willing to buy enriched uranium from a third party.

The U.S. and Western allies have dismissed the counterproposals outright. In autumn, negotiators from Iran, the U.S., France, Russia and the International Atomic Energy Agency hammered out a proposed deal in which Iran would agree to ship out the bulk of its uranium to Russia, where it would be enriched and shipped back for use in a medical-research reactor. But Iranian officials refused to endorse the deal, despite a U.S.-imposed year-end deadline for Tehran to show progress in talks.

An IAEA spokesman declined to comment on the latest Iranian statements.


Much more yammering about diplomatic options, sanctions, etc as the article progresses; it's all just regurgitated so I won't bother.
Posted by: Steve White || 01/04/2010 00:00 || Comments || Link || E-Mail|| [415 views] Top|| File under:
Clash with drug smugglers kills 11 policemen in Iran
[Dawn] A shootout with drug smugglers in an eastern desert region in Iran left 11 policemen dead, the IRNA news agency said.

Gunfire erupted when police stopped a smugglers' convoy on Friday near the town of Birjand, about 500 miles southeast of Tehran. The report late Saturday said seven policemen died at the site of the shootout while four died later of their injuries.


Drug smugglers, eh? As opposed to oppressed villagers who've had enough ...

Clashes between police and smugglers are common in the area, which is a known route for narcotics destined for Arab countries in the Persian Gulf. Iran lies on a drug smuggling track stretching from Pakistan and Afghanistan to Europe. Authorities confiscate hundreds of tons of narcotics -- mostly opium -- every year.
Posted by: Fred || 01/04/2010 00:00 || Comments || Link || E-Mail|| [416 views] Top|| File under: Govt of Iran
Obama targets Iran 'Guards' with new sanctions
White House officials say President Barack Obama seeks to take advantage of unrest in Iran and target the country's army and the Islamic Revolution Guards Corps (IRGC) with sanctions to pressure the country into abandoning its nuclear program, The New York Times reported Saturday.

In an interview with the paper, officials who spoke on condition of anonymity said the Obama administration believes that the current state of affairs in Iran, as it struggles with post-election chaos -- which it says is instigated by Western countries -- make the country extremely vulnerable to "strong and immediate new sanctions."

The United States, under the rule of former president George W. Bush, accused the Islamic Republic of pursuing military objectives in its nuclear pursuit. After imposing unilateral sanctions against the country, it rallied its European allies -- Britain, France and Germany -- to coerce the United Nations Security Council (UNSC) into pressuring Tehran to desert its program.

The UNSC adopted three rounds of sanctions resolutions against Tehran, urging the government to halt its uranium enrichment activities.

Iran, a signatory of the nuclear Non-Proliferation Treaty (NPT) and member of the UN nuclear watchdog, is entitled to pursue the technology for civilian purposes. To further clarify its intentions, it has also urged nuclear powers to abandon their atomic arsenals as the government in Iran believes the use of weapons of mass destruction is inhuman.

It is noteworthy that the use of such weaponry is forbidden by the rules of Shia Islam -- the official religion of the people and government in Iran.

The International Atomic Energy Agency (IAEA), which has comprehensively monitored Iran's activities for years, says there is no evidence for the Western allegations. The body, however, has asked Iran to expand its cooperation to answer remaining questions about the case.

Nonetheless, the US, even with the leadership of President Obama, remains certain that Iran should not be allowed to develop its nuclear work.

His top advisers said they no longer value the key finding of a National Intelligence Estimate (NIE) about Iran which said with 'high confidence' that the country was not working on designing a nuclear warhead -- the key step in making an atomic bomb.

Instead, they all advocate sanctions as a means of diplomacy.

"The White House wants to focus the new sanctions on the Iranian Revolutionary Guard Corps [IRGC], the military force believed to run the nuclear weapons effort," wrote The New York Times.

In defense of the move, the paper quoted as saying an administration official involved with Iran policy that repeated rounds of sanctions may not have had a major effect on the country, but the new sanctions aim to convey a message to the people of Iran.

The hope is that, the official said, the current troubles "give us a window to impose the first sanctions that may make the Iranians think the nuclear program isn't worth the price tag," the Times reported.

But in reality, with the long discussed sanctions, the White House plans two messages. The first one is to pressure the Tehran government as it deems that the leaders in Iran are pre-occupied with the unrest and their focus are turned away from the nuclear program.

The second message is aimed at the opposition and its supporters as well as anti-Islamic Republic elements inside the country. Washington wants to tell them that it is targeting the IRGC for its role in maintaining order in post-election events. This will negate its official stance that the White House is not interfering in Iran's internal affairs.

Despite the two strong messages, the Obama administration will also appease Tel Aviv as well as the neocons and Israeli lobbies in the US, who have long strived to find excuses to drive the US war machine into a third front against the Islamic Republic.

A senior Israeli diplomat in Washington told The New York Times that President "Obama has convinced us that it's worth trying the sanctions, at least for a few months."

What President Obama should remember, however, is that the imposition of new sanctions will undoubtedly shadow nuclear talks with Tehran, which entered a new phase in August when under the supervision of the UN nuclear watchdog, Iran and the P 5+1 -- Britain, China, France, Russia and the United States, the five veto wielding members of the UNSC, plus Germany -- discussed the exchange of Iran's nuclear fuel for refined supply that would be used in a research reactor in Tehran.

With new sanctions, President Obama will also miss the opportunity to engage Iran directly, and the chance to end three decades of hostility which would be created if the long disputed nuclear case is resolved.
Posted by: Fred || 01/04/2010 00:00 || Comments || Link || E-Mail|| [311 views] Top|| File under: Govt of Iran
Who's in the News
51
[untagged]
6
Govt of Iran
4
Hamas
4
TTP
2
Govt of Pakistan
2
al-Qaeda in Arabia
2
Taliban
1
al-Qaeda in North Africa
1
Commies
1
Iraqi Insurgency
1
PFLP
1
Global Jihad
1
al-Qaeda in Pakistan
Bookmark
E-Mail Me
The Classics
The O Club
Rantburg Store
The Bloids
The Never-ending Story
Thugburg
Gulf War I
The Way We Were
Bio
Merry-Go-Blog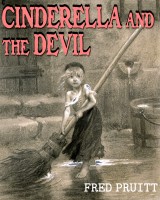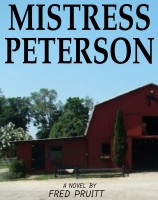 On Sale now!


A multi-volume chronology and reference guide set detailing three years of the Mexican Drug War between 2010 and 2012.

Rantburg.com and borderlandbeat.com correspondent and author Chris Covert presents his first non-fiction work detailing the drug and gang related violence in Mexico.

Chris gives us Mexican press dispatches of drug and gang war violence over three years, presented in a multi volume set intended to chronicle the death, violence and mayhem which has dominated Mexico for six years.
Click here for more information


Meet the Mods
In no particular order...


Steve White
Seafarious
Pappy
lotp
Scooter McGruder
john frum
tu3031
badanov
sherry
ryuge
GolfBravoUSMC
Bright Pebbles
trailing wife
Gloria
Fred
Besoeker
Glenmore
Frank G
3dc
Skidmark
Alaska Paul



Better than the average link...



Rantburg was assembled from recycled algorithms in the United States of America. No trees were destroyed in the production of this weblog. We did hurt some, though. Sorry.
3.237.186.116