Arabia
Prince Nayef and son were Riyadh boom targets
DEBKA would seem to come through again...

The Saudi branch of the Al-Qaeda terror network said on Tuesday that a car bomb attack targeting the interior ministry in Riyadh last week had aimed to kill the Saudi interior minister and his son, according to a statement posted on the Internet. "The Al-Muqrin squad (of Al-Qaeda in the Arabian peninsula) prepared a difficult operation to kill the chief apostate in the Arabian peninsula, Nayef bin Abdul Aziz, and his son," said the statement, whose authenticity could not be confirmed.


Guess they hosed it, since neither seems to be noticeably dead...

Prince Nayef bin Abdul Aziz is Saudi Arabia's interior minister, while his son, Mohammad bin Nayef bin Abdul Aziz, is assistant interior minister for security affairs. Prince Nayef was outside Saudi Arabia when suspected Al-Qaeda militants carried out twin suicide bombings in the Saudi capital last Wednesday targeting the interior ministry and a special forces base.


"Mahmoud! Did you kill the Chief Apostate™?"
"No, effendi! He's in Luxembourg!"
"Well, who'd you bump off?"
"The gardner, I think..."

Authorities said the blasts killed only the five suicide bombers although an unspecified number of people were injured. The "Al-Muqrin squad" refers to Al-Qaeda's former local chief in Saudi Arabia, Abdul Aziz al-Muqrin, who was killed by security forces in Riyadh last June.


Now but a fond memory and a lingering odor...

The statement said the same squad "then went on to hit the training center of the 'special forces'. This major operation left a number of the crusader trainers dead or wounded."


"How many'd you kill, Mahmoud?"
"Well, effendi, we haven't counted them all up yet..."
"How many?"
"Ummm... One."
"One of the crusader trainers?"
"Yes, effendi! He was driving a taxi."

It said the attack against the interior ministry left a number of people slightly wounded in "this center of apostasy." The statement announced "the martyrdom of five heroes: Abdullah al-Subaiei, Mohammad al-Osaimi, (Nasser Ali Saad) al-Motairi, Abdullah al-Baqmi, Sultan al-Otaibi and other free souls."


... now freely cavorting with 72 virgins in a warm climate.

Subaiei and Otaibi both figured on a list of most wanted militants. The former was one of the suicide bombers who targeted the interior ministry while the latter was killed in clashes with security forces, according to official Saudi accounts. "We are determined to reorganize and prepare new qualitative operations to expel the infidel Christians and Jews from the Prophet Mohammad's peninsula," the statement added, suggesting the killing of the militants had dealt a blow to the group.
Posted by: Dan Darling || 01/04/2005 12:37:49 PM || Comments || Link || E-Mail|| [331 views] Top|| File under:
Kuwaiti detainees are linked to al-Qaeda
A number of Kuwaiti soldiers detained here on charges of planning attacks on "friendly forces" in the emirate have "ideological links" to Al Qaeda, a newspaper reported on Tuesday. "The arrested soldiers include a number of officers ... and they belong ideologically to the Al Qaeda organisation," said Al-Siyassah, quoting sources. Maps of US army locations in Kuwait were seized from the suspects, it said. "The military intelligence service is questioning some soldiers, following information concerning their intention to carry out an attack on friendly forces," Kuwaiti army spokesman Brigadier Yussef al-Mulla announced late Monday.


Can we believe anything someone named Joe the Mullah says?

Some of the soldiers were released while a few others were still under interrogation, Mulla said.


That makes sense. Arab sense, mind you, but sense.

A Kuwaiti security source told AFP that at least 15 men, including four officers, had been questioned while four were still being detained. The arrests followed the extradition from Syria of a Kuwaiti who was heading for Iraq to fight American forces there, the source said. Al-Rai Al-Aam meanwhile said the group was planning to attack US forces during the Muslim Eid Al-Adha feast around January 21. Quoting security sources, it said members of the group had links with former servicemen who fought in Afghanistan and Chechnya and were dismissed from the Kuwaiti army.
Posted by: Dan Darling || 01/04/2005 12:33:21 PM || Comments || Link || E-Mail|| [287 views] Top|| File under:
Tons of Explosives Used in Riyadh Bombings
Tons of explosive materials were used in last week's twin suicide bombings in Riyadh, the Ministry of Interior said yesterday.


... and nobody even noticed as they were being collected...

The vehicle used in the Dec. 29 attack near the Interior Ministry building was a car "laden with around 1.5 tons of explosive mixes, including ammonal and other commercial explosives," said a statement carried by the Saudi Press Agency. Another car carrying 1.3 tons of "the same explosive mixes" detonated 380 meters away from the base of the special security forces in eastern Riyadh "after coming under fire from guards at the base," it said. The ministry has said that five terrorists carried out the two attacks in which it said no civilians or security men were killed. Yesterday's statement also identified the third bomber in the attack targeting the ministry as Ismael Ali Mohammad Al-Khuzaim, a Saudi. "He collected information about foreign residents and participated in murdering one of them after kidnapping him," the statement said, in an apparent reference to American aeronautics engineer Paul Johnson, who was abducted and beheaded last June by the so-called "Al-Qaeda in the Arabian Peninsula".
Posted by: Fred || 01/04/2005 00:00:00 || Comments || Link || E-Mail|| [297 views] Top|| File under:
Caribbean-Latin America
Hondurans Arrest Bus Massacre Suspect
President Ricardo Maduro said Monday that police have arrested the alleged mastermind of an attack on a public bus that left 28 passengers dead two weeks ago. The suspect was identified as Juan Carlos Miralda, 24, one of the leaders of the violent Mara Salvatrucha criminal gang, which police have blamed from the beginning for the slayings on Dec. 23 outside the northern city of San Pedro Sula, about 125 miles north of the capital, Tegucigalpa. "He is in the authorities' hands and will be put at the mercy of the courts so that he rots in jail," Maduro said in interviews with radio stations HRN and Radio America. Ten other gang members have been arrested in connection with the bus killings. All have been charged with homicide. The massacre took place on a bus filled with workers returning home and shoppers buying gifts for Christmas. A car carrying two armed men cut off the bus, after which one of the men got of the car and started shooting. He then climbed aboard the bus where he continued to fire, while two other men fired from behind the bus. The majority of the 56 passengers aboard the bus were women and children.


That's him? That's the best they can come up with for a mastermind?
Posted by: Fred || 01/04/2005 11:10:04 AM || Comments || Link || E-Mail|| [297 views] Top|| File under:
Peruvian nationalist, most followers surrender
Andahuaylas, Peru — The leader of an armed nationalist group that seized a remote Peruvian police station, took 10 officers hostage and allegedly killed four others was detained and most of his 125 followers were rounded up early Tuesday, officials said. Former army major

Antauro Humala

is in custody after turning himself in to National Police chief

Felix Murazzo

at this town's municipal building, a government spokeswoman told Associated Press. She said about 90 of his followers also laid down their arms and were turning themselves in. "He came with the idea of surrendering himself but a group of his followers weren't in agreement," the Interior Ministry spokeswoman said on condition of anonymity.

A rebel reached by the Peruvian radio station Radioprogramas said Humala "was betrayed" by the government negotiators who arrested him. The man, who said he was the group's new commander, told Radioprogramas that the remaining rebels wanted to negotiate a surrender but did not trust the government. "We simply want to discuss the terms of laying down our arms, nothing more," he said. "Yesterday, two of our reservists were killed by army sharpshooters," four of whom he said were captured by the rebels. He said the International Red Cross was the only mediator the group could trust "to provide sufficient guarantees for us to leave here on our feet." About 35 gunmen remained barricaded in the station as police surrounded the building late Monday, the ministry spokeswoman said. "It appears they are angry, and some of them have been drinking." Police ordered reporters into a nearby hotel and soon after the crackle of automatic gunfire could be heard outside.

The standoff began Saturday when the gunmen took over the police station in this Andean town, about 445 kilometres southeast of Lima. Five police officers were wounded and 10 others were taken hostage. A day later, authorities said, the group ambushed a police vehicle, killing four officers and wounding several others. A gunman was fatally wounded in the attack, local media reported. The group, which wants to establish a nationalist indigenous movement modelled on the ancient Incan Empire, has demanded the resignation of President Alejandro Toledo, accusing him of selling out Peru to business interests in Chile, a historic rival.
Posted by: Steve || 01/04/2005 8:37:39 AM || Comments || Link || E-Mail|| [288 views] Top|| File under:
Caucasus/Russia/Central Asia
Basayev minion jugged
A guerrilla who was on the wanted list for his involvement in a terrorist attack in Chechnya's Vedeno district has been detained, sources in the federal forces in the North Caucasus told Interfax on Tuesday. The militant, who is a resident of the Vedeno district's village of Dyshne-Vedeno, was identified as a member of separatist leader Shamil Basayev's group. The guerrilla is reported to have been involved in planting a landmine on Lenin Street in Dyshne-Vedeno. Several federal servicemen were injured when the bomb exploded. A search for the group's other members is underway.

In a separate development, six people went missing in Chechnya over the past 24 hours, sources in the republican Interior Ministry told Interfax on Tuesday. Five of them were abducted by unidentified gunmen, law enforcement sources said. A group of gunmen entered the apartments of Oil Institute student Said-Akhmed Makayev and teacher training school student Timur Tsakayev in Grozny's Leninsky district, kidnapping the two men and seizing a VAZ- 2106 car, the Interior Ministry sources said. Daud Magomadov was abducted in Grozny's Oktyabrsky district, while locomotive engineer Adam Magomedov was kidnapped in the town of Argun. Shamsudin Vitigov, a United Russia party member, went missing at Grozny's central market under unclear circumstances. A search operation is in progress.
Posted by: Dan Darling || 01/04/2005 12:47:44 PM || Comments || Link || E-Mail|| [287 views] Top|| File under:
Terrorist Eliminated In Chechnya
A terrorist was eliminated at the side of a road in the Shalinski district of Chechnya while setting up an explosive device, reported officials from the Regional Operational Headquarters (ROSh) of the counter-terrorist operation in the northern Caucasus on Tuesday. According to the data provided by the ROSh, a terrorist was spotted setting up a self-made explosive device near the village of Avtura. When operatives attempted to apprehend the terrorist, he started shooting and was killed by the return fire. Operatives discovered and seized 14 kilograms of TNT, fuses and a Kalashnikov assault rifle at the site. "The terrorist did not carry any ID papers with him," the ROSh statement says. "The operative group continues attempts to identify the eliminated terrorist," the document indicates.
Posted by: Fred || 01/04/2005 10:49:57 AM || Comments || Link || E-Mail|| [276 views] Top|| File under:
Europe
Six Terror Suspects Go on Trial in France
The trial of six men accused of plotting to bomb the U.S. Embassy in Paris opened with testimony from the suspected ringleader. Voluble French-Algerian Djamel Beghal, 39, told the Paris court on Monday that he had been kept in solitary confinement awaiting trial since his arrest in 2001. Terrorism suspects are sometimes detained alone for security reasons. "I've not spoken for three years, so now I'm going to catch up," he said. He explained how he moved to France in his 20s, married, did odd jobs and found his Islamic faith, which became "one of my reasons for living." Asked if he considers himself a radical, he replied: "I am a Muslim and Muslim to the hilt."


"Yeah! I dunnit and I'm glad!"
"Yer honor, my client was tortured into making that statement!"

Moving to Britain in the 1990s enabled him to practice Islam "in a complete manner," Beghal added. But, following problems with British authorities, he moved in 2000 with his family to Afghanistan — then under Taliban control.


Practicing Islam "in a complete manner" got him invited to move on, did it?

He called it "an Islamic country where I found the most answers to my questions." Beghal, carrying an illegally obtained French passport,


That was one of the answers to his many questions...

was arrested in July 2001 in the United Arab Emirates after leaving Afghanistan, where he allegedly lived in terror training camps. He was extradited to France in late September 2001. During two months of detention in Dubai, he told local authorities of a plot to target U.S. interests in France, notably the American Embassy, and said the scheme was ordered by Osama bin Laden's terror network, officials have said.


"Hey, Beghal, whyn't you go to Frawnce and blow up the Merkin embassy?"
"Hokay."

The investigation into the alleged plot was opened on Sept. 10, 2001 — a day before the U.S. terror attacks. The suspects are charged with criminal association with a terrorist enterprise, and risk up to 10 years in prison if convicted. The trial is to last until Feb. 16. All six suspects attended the opening day Monday, but only Beghal testified. Beghal has previously allegedly identified a Tunisian accomplice — former professional soccer player Nizar Trabelsi — who was to enter the U.S. Embassy wearing a bomb belt. However, Beghal later recanted that testimony during questioning in France and suggested he had been tortured in Dubai and forced to make up the story, officials have said.


"Yeah! I mean, I never heard of Nizar Trabelsi! It's just coincidence I picked his name."

One of his lawyers, Claire Doubliez, said he would describe the circumstances of his Dubai interrogation, including the alleged mistreatment, during the trial. Trabelsi is serving a 10-year sentence in Belgium for plotting bomb attacks on U.S. military personnel and involvement in an al-Qaida-linked ring in Europe. Beghal provided information to investigators that led to the arrest of several other suspects, including Kamel Daoudi, 30, a quiet computer expert arrested in Britain in 2002 with fake identity documents after fleeing his home in a southern Paris suburb. According to the prosecution, Daoudi was to send information about the preparation for the attack to Afghanistan via the Internet — and receive the green light for the attack in the same way. The French investigation uncovered links between the suspects on trial here and others in Belgium, like Trabelsi, and in the Netherlands where Jerome Courtailler, a French convert to Islam, was tried in the U.S. Embassy plot. He was acquitted in 2002 in the case, but that was overturned by an appeals court that sentenced him to six years in prison.
Posted by: Fred || 01/04/2005 11:15:02 AM || Comments || Link || E-Mail|| [283 views] Top|| File under:
Home Front: WoT
'Anthrax' alert at The Economist offices
NEW YORK: Firefighters were called to investigate a suspicious white powder at a building housing the offices of The Economist magazine in New York on Tuesday, a Fire Department spokesman said. The spokesman said there were no reports of injuries and it was too early to say what the powder might be, though it was being treated as a potentially hazardous material. A Web log, or blog, written by a staff member of The Economist said her office had been evacuated and staff moved to another part of the building. "We're having an anthrax scare here," said the blog (www.janegalt.net), which is written by a journalist.


Another entry in the Annals of Cornstarch.
Posted by: Fred || 01/04/2005 10:36:01 PM || Comments || Link || E-Mail|| [289 views] Top|| File under:
Man Charged Under Patriot Act for Laser
Hey, kids! Let's go shine that new laser you got for Christmas at police helicopters!


Federal authorities Tuesday used the Patriot Act to charge a man with pointing a laser beam at an airplane overhead and temporarily blinding the pilot and co-pilot. The FBI acknowledged the incident had no connection to terrorism but called David Banach's actions "foolhardy and negligent."


Ya think?


Banach, 38, of Parsippany admitted to federal agents that he pointed the light beam at a jet and a helicopter over his home near Teterboro Airport last week, authorities said. Initially, he claimed his daughter aimed the device at the helicopter, they said.


Real good. Blame the daughter. What a stand up guy.


He is the first person arrested after a recent rash of reports around the nation of laser beams hitting airplanes. Banach was charged only in connection with the jet. He was accused of interfering with the operator of a mass transportation vehicle and making false statements to the FBI, and was released on $100,000 bail. He could get up to 25 years in prison and fines of up to $500,000. Banach's lawyer, Gina Mendola-Longarzo, said her client was simply using the hand-held device to look at stars with his daughter on the family's deck. She said Banach bought the device on the Internet for $100 for his job testing fiber-optic cable. "He wasn't trying to harm any person, any aircraft or anything like that," she said.


When you come right down to it, my client is an idiot.


The jet, a chartered Cessna Citation, was coming in for a landing last Wednesday with six people aboard when a green light beam struck the windshield three times at about 3,000 feet, according to court documents. The flash temporarily blinded both the pilot and co-pilot, but they were later able to land the plane safely, authorities said. "Not only was the safety of the pilot and passengers placed in jeopardy by Banach's actions, so were countless innocent civilians on the ground in this densely populated area," said Joseph Billy, agent in charge of the FBI's Newark bureau. Then, on Friday, a helicopter carrying Port Authority detectives was hit by a laser beam as its crew surveyed the area to try to pinpoint the origin of the original beam. According to the FBI, the Patriot Act does not describe helicopters as "mass transportation vehicles." As for why Banach was not charged with some other offense over the helicopter incident, Michael Drewniak, a spokesman for the U.S. attorney's office, did not immediately return calls for comment. A few hours after the helicopter was hit by the laser, FBI agents canvassed Banach's neighborhood, trying to find the source of the beams. Banach told the agents it was his daughter who shined the laser at the helicopter, according to court papers.


I told her not to do it, but I couldn't stop her!


Similar incidents have been reported in Colorado Springs, Colo., Cleveland, Washington, Houston and Medford, Ore., raising fears that the light beams could temporarily blind cockpit crews and lead to accidents. Last month, the FBI and the Homeland Security Department sent a memo to law enforcement agencies saying there is evidence that terrorists have explored using lasers as weapons. But federal officials have said there is no evidence any the current incidents represent a terrorist plot.


Nope, we got plenty of our own homegrown dickheads...
Posted by: tu3031 || 01/04/2005 8:00:21 PM || Comments || Link || E-Mail|| [307 views] Top|| File under:
Iraq-Jordan
Communiqué From Consultative Council of Mujahideen Of Fallujah
From Jihad Unspun
The Consultative Council of Mujahideen of Fallujah has issued a communiqué concerning the nature and results of the fighting that took place between the occupation and the Mujahideen in the city between 6 November 2004 and 2 January 2005. .... The withdrawal of the Mujahideen from parts of the city ... was part of a governing military plan that aimed at drawing occupation troops into narrow alleys and streets in the city, where tanks and armored vehicles could be surrounded. The aim was to avert heavy US aerial bombing of Fallujah. Such bombing had made it impossible for Mujahideen to remain on open ground on the edges of the city. On the other hand, it was also easier to attack US tanks and armored vehicles when they were inside the city, where it was also possible for Iraqi sharp shooters to pick off US troops. .... No Mujahideen had retreated or had run from battle. Rather, the Mujahideen adopted a kind of hit and run tactic wherein the "run" was designed to draw US troops after the fighters, where they could be "hit".

The communiqué gave a final count of occupation forces' losses up to 2 January 2005 as follows:

• More than 6,500 US troops killed and 700 more wounded

• More than 425 British troops killed and about 325 wounded

• A large number of Americans and Britons captured, some of whom were killed during escape attempts

• More than 1,350 tanks and armored vehicles destroyed

• About 800 Humvees and personnel carriers destroyed

• 41 aircraft, including three fighter planes, shot down

• 200 US light and medium weapons seized, as well as hundreds of scopes, bayonets, compasses, bullet-proof vests, and classified maps of occupation positions in al-Anbar Province.

As to Mujahideen losses, the communiqué stated that 721 Resistance fighters had been killed, including fraternal Arab fighters from Saudi Arabia, Syria, Jordan, Egypt, Tunisia, Yemen, Qatar, Kuwait, Algeria, and the Sudan. In addition, 215 others had been wounded, but most of them were now in good health and were once again carrying arms. .....
Posted by: Mike Sylwester || 01/04/2005 8:59:51 PM || Comments || Link || E-Mail|| [429 views] Top|| File under:
More on the Baghdad governor's assassination
Insurgents assassinated the highest-ranking Iraqi official in eight months Tuesday, gunning down the governor of Baghdad province and six of his bodyguards, and a suicide truck bomber killed 10 people at an Interior Ministry commando headquarters, the latest in a string of violence ahead of Jan. 30 elections. The militant group of Jordanian terrorist Abu Musab al-Zarqawi, Al-Qaida in Iraq, claimed responsibility for killing Gov. Ali al-Haidari and his bodyguards, according to a statement posted on a Web site known for carrying such claims. "We tell every traitor and supporter of the Jews and Christians that this is your fate," the statement said. Its authenticity could not immediately be verified.

Al-Haidari's three-vehicle convoy was passing through Baghdad's northern neighborhood of Hurriyah when unidentified gunmen opened fire, said the chief of his security detail, who asked to be identified only as Maj. Mazen. "They came from different directions and opened fire at us," Mazen said, reached on al-Haidari's cell phone. Al-Haidari was the target of another assassination attempt last year that killed two of his bodyguards. He is the highest-ranking Iraqi official killed since the former president of the now defunct Governing Council Abdel-Zahraa Othman, better known as Izzadine Saleem was assassinated in May.

Speaking in Thailand, Secretary of State Colin Powell said he was saddened by al-Haidari's death. "It once again shows that there are these murderers and terrorists, former regime elements in Iraq, who don't want to see elections. They don't want the people of Iraq to chose new leaders. They want to go back to the past. They want to go back to the tyranny of Saddam Hussein's regime and that's not going to happen," Powell said.
Continued on Page 49
Posted by: Dan Darling || 01/04/2005 12:32:03 PM || Comments || Link || E-Mail|| [311 views] Top|| File under:
Afghanistan/South Asia
U.S. UAV Crashes in Pakistan
A U.S. military unmanned aerial vehicle crashed in Pakistan over the weekend leading to speculation about why the plane was there. The speculation points squarely to a U.S.-al Qaida showdown. The plane crashed in the tribal region of northwestern Pakistan which is where Osama bin Laden is thought to be hiding. Experts say this is the prelude to a U.S. military operation in the spring designed to capture or kill bin Laden. An operation, says CBS terrorism analyst Milt Beardon, that won't be easy: "This is going to be one of the more tricky things we've ever done with our troops." Beardon was CIA station chief in Pakistan in the 1980s. Beardon says although any U.S. Military action in the area would be sanctioned, the operation will most likely take place outside Pakistani government control. Beardon says acting without the tribes permission or cooperation could create a new problem for the U.S.. As he puts it, consequences include creating "a whole new group of enemies if you do that."


If they already hate us, what's the problem? I happen to know they do. Concentrate on killing Binny, and let the locals concentrate on killing each other over points of "honor" and for fun.
Posted by: Fred || 01/04/2005 3:42:30 PM || Comments || Link || E-Mail|| [280 views] Top|| File under:
Africa: North
GIA broken up in Algeria
The government of Algeria has announced the capture of the leader of the Islamic Armed Group (GIA), which happened two months ago, and the subsequent dismantling of several "terrorist" cells of the GIA. The Islamist group has spread terror in Algeria for more than ten years. Nourredine Boudiafi, known as the national emir of the GIA, had been arrested in the outskirts of Algiers in a police action in the beginning of November, according to a press statement released by the Ministry of the Interior today. No details were given to where Mr Boudiafi has been held detained since that.
The arrest of the GIA leader has been kept secret for almost two months.

Held him and milked him until there was nothing left but a bit of cottage cheese...

Meanwhile, the Algerian army has carried out an operation aiming at dismantling remaining cells of the "terrorist group".


"Mahmoud! Y'gotta hide me! The cops are... Oh. Hello, officer!"

According to the Interior Ministry, "almost all the GIA network" is now "broken up," following the successful army operation that had gone over "several months."


GIA hasn't been real active for a few months. When last heard from, they were down to about 30 guys and a dog...

Also the death of Rachid Abou Tourab, the former GIA leader, was confirmed by the Ministry. Mr Abou Tourab, according to the statement, had been killed by his own close aides in July 2004. No further details were given on the Islamist leader's death.


Damn! I wanted the details! But I guess this way I can fantasize. My favorite would be slow strangulation, or maybe the Fish Hooks of Pain...

I'm partial to the Pig Trotters of Tension Headaches myself...

The government statement was read on national radio and television. Officials from the Algerian police and the Interior Ministry however have not wanted to comment on the statement or to give further details. Algerian police and military forces are still targeted by several armed Islamist groups such as the GIA and authorities are known to give out very closely filtered information regarding its efforts to fight these groups. Even before the alleged killing of Mr Abou Tourab and arrest of Mr Boudiafi, the GIA had lost its operational strength in Algeria. The Salafist Group for Preaching and Combat (GSPC) - a group breaking away from the GIA some years ago - has meanwhile become the most active terrorist group in Algeria and the region. The GSPC is said to maintain contact with al Qaeda.


That's not to say that the GIA is gone forever. No doubt there are a few guys hiding out who consider themselves the new core of future greatness. We'll probably hear from the likes of the Real GIA and the Provisional GIA for the next few years.
Posted by: Dan Darling || 01/04/2005 12:53:10 PM || Comments || Link || E-Mail|| [787 views] Top|| File under:
Afghanistan/South Asia
Afghan commander sends reinforcements to Pakistan border
Afghanistan ordered extra troops to its border with Pakistan after an exchange of artillery and mortar fire with Pakistani troops on the other side, an Afghan general said Monday.

Are you quite sure those were Pak mortars?

Could have been Presbyterians.

Gen. Khial Baz, commander of a militia division in the eastern province of Khost, said he had reports of Pakistani troops moving toward the mountainous frontier, and that he had ordered his men to also reinforce Afghan border posts. "I ordered all my troops to prepare their equipment and go toward the border," Baz told The Associated Press by telephone. He wouldn't say how many Afghan troops were being mobilized or when they would leave their barracks. An Afghan Defense Ministry spokesman said he was unaware of any cross-border skirmish or troop mobilization. Baz said several artillery rounds whistled over the border into Khost's Gurbuz district on Monday morning. No casualties were reported.

Hek's boyz hanging in Waziristan these days?

"We gave the same answer by mortar," he said. Maj. Gen. Shaukat Sultan, chief army spokesman for Pakistan, said there was no firing by Pakistani soldiers on Monday.

"We're not nuts. Well, most of us, anyway."

He also said the Pakistani military had lodged a protest with the U.S. military in Afghanistan about an exchange of mortar fire on Sunday which killed a Pakistani soldier and seriously wounded two others, and asked them to investigate. Baz said he knew nothing of any mortar fire across the border on Sunday. Maj. Mark McCann, a spokesman for the U.S. military in Afghanistan, said it had received the complaint and was "working with all sides to try to resolve any misunderstanding that has taken place." He said there were no American forces in that area and had no information on any troop build-up.

"Nope. Those aren't US troops there, those are um...delivery men. Waziristan dialled out for...flowers and pizza. And General Tso's Chicken."

A Pakistani intelligence official in North Waziristan, opposite Khost province, also reported no unusual troop movements on the Pakistan side of the border. He spoke on condition of anonymity.

Regardless of the reason or lack thereof for an exchange of mortar fire, I'm pleased to see the Afghan army working to secure its borders (especially in Wazibilly land). Good work!

There's a certain aura of competence in the Afghan army that you ordinarily don't see in that part of the world ...
Posted by: Seafarious || 01/04/2005 11:52:30 AM || Comments || Link || E-Mail|| [297 views] Top|| File under:
Government charges two with killing Aga Khan staff
Two alleged members of a banned militant group have been arrested and charged with an attack which killed two employees of a charity run by the billionaire Aga Khan, police said today. The men were seized in Chitral and were members of the Lashkar-e-Jhangvi organistaion, district superintendent Muhammad Saeed Khan told AFP.
Posted by: Fred || 01/04/2005 12:05:07 PM || Comments || Link || E-Mail|| [311 views] Top|| File under:
Iraq-Jordan
Innovative Ground Support in Iraq
January 4, 2005: American air force and navy pilots have found new ways to provide air support, besides just circling high above and releasing smart bombs on command from guys on the ground. The 20mm automatic cannon carried on F-16s, F-18s and F-15s, using new, longer range ammo and improved computer gun sights, enable pilots to come in and spray a room, or other small area, with 80-100 rounds. There is also a new, "frangible" 20mm round that, after penetrating a wall or thin armor, flies apart into dozens of lethal fragments. In Iraq, enemy snipers have learned that being in a building that a pilot can get a shot at is not a good idea. Pilots have also used Maverick missiles to take out snipers, or rooms where enemy troops are located. The 500-600 pound Mavericks comes with many different guidance systems, and a 125 pound or 300 pound warhead. This allows the Maverick to be used when friendly troops are nearby, the only alternative being the 500 pound smart bomb.

Most of these aircraft can carry eight Mavericks, and enough 20mm ammo for 5-6 attacks. The Predator UAV is also a favorite for city fighting, because of the very accurate Hellfire missiles it carries. Weighing only 100 pounds, with a 20 pound warhead, the Hellfire can be put through a window. The Predator also has a laser designator which can be used to identify a target for a Maverick missile fired by a warplane higher up. The ground troops depend on the warplanes and Predators for instant reinforcements when they find themselves facing too many enemy gunmen.
Posted by: Steve || 01/04/2005 10:34:43 AM || Comments || Link || E-Mail|| [405 views] Top|| File under:
Insurgents Fire Katyushas At Iraqi Refinery
Insurgents have stepped up their threat to Iraq's oil sector. For the first time, Iraqi insurgents have sought to fire Soviet-origin Katyusha rockets toward Iraqi oil facilities. On Jan. 1, the insurgents tried and failed to fire Katyushas toward an oil refinery near the southern city of Basra. The Oil Ministry said Iraqi security forces arrested two gunners preparing to fire the rockets from a truck. A spokesman said the arrests were carried out by the ministry's protection unit. Until now, most of the attacks by insurgents comprised of sabotage or bombings of pipelines. Iraqi insurgents have hardly launched Katyusha rocket attacks or mortar against the oil sector.
Posted by: Fred || 01/04/2005 9:52:40 AM || Comments || Link || E-Mail|| [273 views] Top|| File under:
Iraq Plans To Merge Security Forces
Iraq plans to merge its major security forces. Officials said Iran plans to merge its National Guard with the Iraqi Army. They said the merger would take place on Jan. 6 in an effort to improve coordination and cooperation. Defense Minister Hazem Shaalan said the merger would improve the performance of both the army and National Guard. The National Guard has about 40,000 troops and plans to expand to 45 battalions. The army has about 5,000 troops. On Sunday, 29 people, including at least 18 National Guard soldiers, were killed in a suicide car bombing against a bus near a U.S. military base north of Baghdad. Six other soldiers were injured in the attack.
Posted by: Fred || 01/04/2005 9:51:14 AM || Comments || Link || E-Mail|| [258 views] Top|| File under:
Afghanistan/South Asia
Soldier killed in clash near Afghan border
More than two dozen mortar rounds were fired into Pakistan from neighbouring Afghanistan, killing one Pakistani soldier and seriously wounding two others, officials said yesterday. Pakistani troops retaliated and fired mortars into Afghanistan after the attack by unknown forces on Sunday in North Waziristan, a rugged Pakistani tribal region, said Major General Shaukat Sultan, chief army spokesman. Pakistan also protested to US-led forces in Afghanistan, Major General Sultan said. "Pakistan has lodged a protest with coalition authorities in Afghanistan," he said.

The clash was reported a day after an unmanned spy drone crashed in North Waziristan near the Afghan border. Another army official in Miran Shah, who asked that he not be identified, said the skirmish occurred in Saidqi, an area about 15 kms west of Miran Shah, near the Afghan border. It was not clear who was behind the shooting of about 25 mortars into Pakistani territory, Sultan said. "We don't know whether the fire came from terrorists or the Afghan national army," he said in the capital Islamabad.
Posted by: Fred || 01/04/2005 9:31:38 AM || Comments || Link || E-Mail|| [291 views] Top|| File under:
Additional troops sent to border
Afghanistan ordered extra troops to its border with Pakistan after an exchange of artillery and mortar fire with Pakistani troops on the other side, an Afghan general said yesterday. General Khial Baz, commander of a militia division in the eastern province of Khost, said he had reports of Pakistani troops moving toward the mountainous frontier, and that he had ordered his men to also reinforce Afghan border posts. "I ordered all my troops to prepare their equipment and go toward the border," Baz said by telephone. He wouldn't say how many Afghan troops were being mobilised or when they would leave their barracks. An Afghan Defence Ministry spokesman said he was unaware of any cross-border skirmish or troop mobilisation.
Posted by: Fred || 01/04/2005 9:25:40 AM || Comments || Link || E-Mail|| [287 views] Top|| File under:
Africa: North
Algeria reveals rebel crackdown
The leader of a radical Islamic rebel group in Algeria has been arrested and his deputy has been killed, the Interior Ministry has said.
Security services detained Nourredine Boudiafi, head of the Armed Islamic Group (GIA), in the eastern Algiers suburb of Bab Ezzouar in November. His deputy, Chaabane Younes, was killed in Chlef, 210km (160 miles) west of Algiers, the ministry added. The GIA has already been weakened by internal rivalries, the statement said. The ministry statement did not give precise details of Mr Boudiafi's arrest or of the killing of Mr Younes. But it said his arrest followed the killing of Mr Boudiafi's predecessor, Rachid Ouakali, alias Abu Tourab, in July by his own men so that Mr Boudiafi could take over.
Posted by: Steve || 01/04/2005 8:43:36 AM || Comments || Link || E-Mail|| [265 views] Top|| File under:
Iraq-Jordan
Al-zarqawi Has Been Arrested ?
Not the most reliable of sources. The Accordion Lady will be sleeping in until we get more...
Dubai, January 4. KAZINFORM. - Abu Mus'ab al-Zarqawi, whom the US occupation authorities declared to be the "target number one" in Iraq, has been arrested in the city of Baakuba, the Emirate newspaper al-Bayane reported on Tuesday referring to Kurdish sources. Al-Zarqawi, leader of the terrorist group Al-Tawhid Wal-Jihad, was recently appointed the director of the Al-Qaeda organisation in Iraq, Kazinform refers to Itar-Tass. The newspaper's correspondent in Baghdad points out that a report on the seizure of the terrorist, on whom the US put a bounty of 10 million dollars, was also reported by Iraqi Kurdistan radio, which at one time had been the first to announce the arrest of Saddam Hussein. There have been no official reports about the arrest of the terrorist.

Al-Zarqawi, 38, a Jordanian, whose real name is Ahmad al-Khalayleh, aims to turn Iraq into a "new Afghanistan". According to Arab press data, Al-Tawhid Wa'al-Jihad group has divided Iraq into several emirates. The group's independent subdivisions at a strength of 50 to 500 militants operate in the cities of Al-Falluja, Al-Qaim, Diala, and Samarra. The personnel of the group is on the whole 1,500-strong and includes Iraqis and citizens of Arab and Islamic countries. There are demolition experts and missilemen among them.

That's a reasonable estimate of their groups numbers, about what I'd expect.

The group has depots of weapons and explosives in various parts of the country. It intends to frustrate the upcoming parliamentary elections that are scheduled for the end of this month. Al-Tawhid Wa'al-Jihad threatens to do away with Iraqi Prime Minister Ayad Allawi and members of the interim government.

Local Kurdish media: Al-Zarqawi was arrested
04/01/2005 KurdishMedia.com
Abu Musab al-Zarqawi, whom the US occupation authorities declared to be the "target number one" in Iraq, has been arrested in the city of Baakuba, reported local Kurdish media. Al-Zarqawi, leader of the radical Islamic group Al-Tawhid Wa'al-Jihad, whom the US put a bounty of US$10 million, was recently appointed the director of the Al-Qaeda organisation in Iraq. KurdishMedia.com could not verify the report.

UPDATE //
Tue Jan 04 2005 11:18:47 ET

U.S. military and intelligence sources are denying print and broadcast reports that terrorist Abu-Musab al-Zarqawi has been arrested in Iraq, MSNBC reported Tuesday.

MSNBC said senior U.S. military and intelligence sources told it the reports are not true. A newspaper in the United Arab Emirates, al-Bayane, reported in its Tuesday edition that the Jordanian-born terrorist had been arrested in Baqouba, Iraq. Iraqi Kurdistan radio also reported the arrest of al-Zarqawi.

The U.S. military in December said al-Zarqawi likely is in the Baghdad area.
Posted by: BrerRabbit || 01/04/2005 06:53 || Comments || Link || E-Mail|| [917 views] Top|| File under:
Baghdad Governor assassinated
Baghdad governor Ali al-Haidri was assassinated by gunmen in the capital on Tuesday, police and hospital sources said. Haidri is the most senior Iraqi official to be assassinated in Baghdad since the head of the Governing Council was killed by a suicide bomb in May last year. Haidri had survived a previous assassination attempt in Baghdad in September that killed two of his bodyguards.
Posted by: Paul Moloney || 01/04/2005 2:54:20 AM || Comments || Link || E-Mail|| [493 views] Top|| File under:
Afghanistan/South Asia
US taking 'fewer' Afghan prisoners
Now there's a headline that warms the heart.

KABUL: The US military is taking as few prisoners as possible in its campaign against the Taliban and Al Qaeda in Afghanistan, an American commander said yesterday, partly to forestall more complaints about its conduct after the deaths in custody of at least eight prisoners. Colonel Gary Cheek, the US commander for eastern Afghanistan, said the troops under his command would be "relentless" in their pursuit of insurgents, including some 20 unidentified top leaders, through the bitter Afghan winter. But he said the soldiers were taking as few prisoners as possible as they try to win stronger support from the local population, and following a review of the military's policy on detentions last year. "We are always adapting to the changes in the environment and our commanders, our soldiers, are also trying to be more sensitive to the Afghan culture," Cheek said at a news conference. "I've told our commanders, for example, to minimise the number of Afghan nationals or others that they detain."


Dang. I thought that they would just ...

The US military, which still commands 18,000 troops here, has taken thousands of prisoners in Afghanistan since Operation Enduring Freedom, Washington's anti-terrorism drive, began after the September 11, 2001, attacks in the United States. Those not quickly released are transferred to larger jails at US bases in Bagram and Kandahar, from where many have in the past been sent to the American prison for terror suspects at Guantanamo Bay, Cuba. However, allegations of mistreatment - dating back to before the prisoner abuse scandal in Iraq - have hurt efforts to win over ordinary Afghans. When asked about the death in September of a prisoner at his own headquarters in the city of Khost, Cheek said the man had complained to a guard that he was bitten by a snake. Sher Mohammad Khan complained to his jailers that he was bitten by a snake hours before his death, a high-ranking US military official said. Doctors could not find evidence of a bite when he was first detained but when medics checked on him later in the evening he had stopped breathing, said Colonel Gary Cheek, the US military commander in eastern Afghanistan. "Because we could find nothing wrong with him the doctor left... the second time that the medic went back to check on him... they found that he was no longer breathing," he added.


"Gee Sarge, musta been some snake."

Spokesman Maj Mark McCann said fewer prisoners were now being sent to Guantanamo, reflecting a decline in militant activity in Afghanistan. He also said detainees could be freed this year under a planned amnesty. The officials gave no figures to show whether detention rates had indeed declined, although Cheek said the three holding facilities under his control at bases in eastern Afghanistan were currently empty.
Posted by: Steve White || 01/04/2005 12:43:02 AM || Comments || Link || E-Mail|| [287 views] Top|| File under:
Iraq-Jordan
Car bomb targeting Allawi kills three
A car bomb went off near Iraqi Prime Minister Iyad Allawi's party headquarters in Baghdad on Monday, killing three people and injuring 25 others, police said. The blast took place at 9:45 am (0645 GMT) in Baghdad's western district of Harithiya that leads to the offices of Allawi's Iraqi National Accord party. The street also leads to the heavily guarded Green Zone area, which houses the offices of the Iraqi government as well as the U.S. and the British embassies.

Police said that a yellow car tried to hit a checkpoint that secures the area but rammed into a police truck and exploded. Iraqi policemen fired shots in the air to clear the scene after the explosion and the U.S. army sealed off the area. Medics reported that three people were killed, including two police officers, and 25 injured, including 18 policemen. A top government official said that Allawi was safe and that he wasn't near the scene of the blast. "Most of the casualties have been among the security forces manning the checkpoint. No one senior from the Iraqi National Accord was hurt," the official, who demanded anonymity, said.
Posted by: Fred || 01/04/2005 00:00:00 || Comments || Link || E-Mail|| [294 views] Top|| File under:
Who's in the News
101
[untagged]
Bookmark
E-Mail Me
The Classics
The O Club
Rantburg Store
The Bloids
The Never-ending Story
Thugburg
Gulf War I
The Way We Were
Bio
Merry-Go-Blog
Hair Through the Ages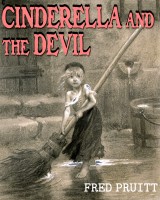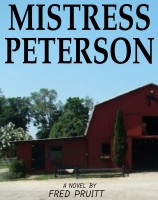 On Sale now!


A multi-volume chronology and reference guide set detailing three years of the Mexican Drug War between 2010 and 2012.

Rantburg.com and borderlandbeat.com correspondent and author Chris Covert presents his first non-fiction work detailing the drug and gang related violence in Mexico.

Chris gives us Mexican press dispatches of drug and gang war violence over three years, presented in a multi volume set intended to chronicle the death, violence and mayhem which has dominated Mexico for six years.
Click here for more information


Meet the Mods
In no particular order...


Steve White
Seafarious
Pappy
lotp
Scooter McGruder
john frum
tu3031
badanov
sherry
ryuge
GolfBravoUSMC
Bright Pebbles
trailing wife
Gloria
Fred
Besoeker
Glenmore
Frank G
3dc
Skidmark
Alaska Paul



Better than the average link...



Rantburg was assembled from recycled algorithms in the United States of America. No trees were destroyed in the production of this weblog. We did hurt some, though. Sorry.
3.235.22.104