Africa Horn
Bloody fighting grips Somali town
At least 47 people have been killed and 100 injured in fighting in the central Somali town of Dhuusa Marreeb, a human rights official has told the BBC. Ali Yasin Gedi, of Somali human rights group Elman, said many people had fled the town where allies of the government fought to drive out Islamist rebels.

The pro-government Ahlu Sunna group is said to have recaptured the strategic town from al-Shabab militants. The militants were reportedly in control of the town for a few hours.

Correspondents say Ahlu Sunna was founded as a non-violent group to promote moderate Islam but decided last year to take up arms against al-Shabab, which is accused of links to al-Qaeda.

Mr Gedi said his information was based on conversations with his organisation's workers in the town, 500km (310 miles) north of the capital, Mogadishu. He told the BBC that some people had been taking the wounded to hospitals elsewhere in the region.

"Our monitoring office has confirmed that most of the casualties were from the warring factions, but some civilians were also killed," he said. "Many people who fled from the town have not returned yet and they are in the outskirts of the town without shelter and the sun is extremely hot."

One resident, Hussein Moalim Mahad, told AFP news agency the fighting had been "the most violent ever seen in Dhuusa Marreeb".

Local chief Abdulahi Gedi said he had sent out two teams to collect bodies lying inside and outside the town. Unverified reports say al-Shabab has been spotted regrouping in areas outside the town.

It is the first fighting in the area, which has been controlled by Ahlu Sunnah since a year ago when they defeated al-Shabab.
Posted by: ryuge || 01/03/2010 13:22 || Comments || Link || E-Mail|| [313 views] Top|| File under:
Somali pirates hijack UK-flagged ship-Bulgaria
[Asharq al-Aswat] Somali pirates hijacked a British-flagged vehicle carrier off the Somali coast late on Friday, the Bulgarian foreign ministry said. The Asian Glory was seized about 600 miles east of the Somali coast before it joined a convoy heading for the Gulf of Aden, ministry spokesman Dragovest Goranov said.

The European Union's counter-piracy force, EU Navfor and the British Foreign Office confirmed that the British-flagged Asian Glory had been seized by pirates in the Indian Ocean on Friday. Navfor spokesman Commander John Harbour said the ship was well outside Navfor's area of operation when seized.

It has 25 crew members -- eight Bulgarian, 10 Ukrainian, five Indian, two Romanian, he said.

Harbour said the ship had been seized by pirates but he could not confirm they were Somalis. He did not know where the ship was heading.

An official at the Bulgarian office of the British company Zodiac, which manages the 45,000 tonne ship, said it was travelling from Singapore to Saudi Arabia.

"One of the sailors managed to call the British management company and say the ship was hijacked, but that the crew were in good health and were not injured," Prodan Radanov said.

On Wednesday, Somali pirates hijacked a Singapore-flagged chemical tanker in the Gulf of Aden. Another British-flagged ship, the chemical tanker St James Park, which was seized on Monday in the Gulf of Aden, had arrived off the pirate stronghold of Hobyo, Harbour said. The ship has a crew of 26, including three from the Philippines, three Russians, one Georgian, two Romanians, five Bulgarians, two Ukrainians, one Polish, six Indians and three Turks.

On Dec 28, another cargo ship were also seized, underlining the risk to shipping on some of the world's busiest maritime trade routes. The pirates hold more than 10 vessels.
Posted by: Fred || 01/03/2010 00:00 || Comments || Link || E-Mail|| [318 views] Top|| File under: Pirates
Yemeni FM: Yemeni Army Striking Al Qaeda Via Intelligence Cooperation
[Asharq al-Aswat] Yemeni Foreign Minister Dr. Abu Bakr al-Qirbi revealed to Asharq Al-Awsat that Al Qaeda elements in Yemen were being targeted by the Yemeni army via intelligence cooperation with the US and regional countries. He added that his country's government is able to face the threat made by the Somali al-Shabab group that announced Friday that it would send fighters to support Al Qaeda in Yemen. Al-Qirbi said that these threats will affect the Somali refugees coming into Yemen.

Al-Qirbi said, "We are not surprised by what was announced by al-Shabab, because we believe that the elements of sabotage create such alliances. Al Qaeda is an international organization, [and such organizations] coordinate with one another, and therefore try to provide each other with physical and human capabilities, and arms and trainers, as well."

The Yemeni Foreign Minister said that this has been experienced by many other countries, and that the Somali threat to Yemen has existed for a long time, and it is necessary to strengthen the capabilities of the Somali government and its ability to control the internal situation in the country, but that Somalia has failed to receive the required Arab and international support to do this. "We [Yemen] have gone from one meeting to another, from one forum to another, regarding Somalia, but this does not translate into real support for the Somali government, which has led to increased activity by the al-Shabab movement in Somalia."

Al-Qirbi said that the Yemeni government considers the al-Shabab threat harmful to the situation in Somalia first, as it demonstrates the lack of security in the country. He also confirmed that the Yemeni government is responsible for, and will undertake all the procedures necessary to protect the Yemeni coastline, preventing any terrorists from entering Yemeni territory.

He added "the problem is the continuous flow of Somali refugees into Yemen, as a result of the economic conditions and lack of security in Somalia, and unfortunately these [Somali refugees] are the ones who are going to be affected by the threats made by the Somali al-Shabab group."

Dr. al-Qirbi also told Asharq Al-Awsat: "The strikes against Al Qaeda in Yemen are being carried out by the Yemeni armed forces, and there is intelligence coordination between Yemen and a number of countries, whether this is Saudi Arabia or the US or other countries in the region, because this coordination is important in the process of monitoring and pursuing these elements. There is [also] support to train and equip troops to combat terrorism in Yemen, but in the end the forces that took part in the confrontation and struck these terrorist elements were the Yemeni forces."

In response to a question about the failed attempt to blow up oil pipelines in the city of Khawlan, near the Yemeni capital, Friday, and whether those responsible for this were connected to Al Qaeda or the Houthi insurgency, Yemeni Foreign Minister Abu Bakr al-Qirbi told Asharq Al-Awsat that the security agencies were still investigating the attack.
Posted by: Fred || 01/03/2010 00:00 || Comments || Link || E-Mail|| [423 views] Top|| File under: al-Qaeda in Arabia
Yemen sends more troops to al-Qaida strongholds
Yemen deployed several hundred extra troops to two mountainous eastern provinces that are al-Qaida's main strongholds in the country and where the suspected would-be Christmas airplane bomber may have visited, security officials said Saturday.

The reinforcements, aiming to beef up the military's presence in a remote region where the government has little control, were Yemen's latest move in a stepped-up campaign to combat al-Qaida. The United States plans to more than double its counterterrorism aid to the impoverished, fragmented Arab nation in the coming year to boost the fight.

Gen. David Petraeus, the U.S. general who oversees the wars in Iraq and Afghanistan and who announced the increased aid, arrived in Yemen on Saturday and met with President Ali Abdullah Saleh, a Yemeni government official said. The official spoke on condition of anonymity because he was not authorized to talk to the press.

The confrontation with al-Qaida's branch in Yemen gained new urgency after the failed attempt on Christmas Day to bomb a U.S. airliner headed to Detroit.

President Barack Obama said Saturday that al-Qaida's branch in Yemen was behind the attempt. A 23-year-old Nigerian accused in the attack, Umar Farouk Abdulmutallab, has told U.S. investigators he received training and instructions from al-Qaida operatives in Yemen.

U.S. and Yemeni investigators have been trying to track Abdulmutallab's steps in Yemen, which he visited from August until Dec. 7. He was there ostensibly to study Arabic in San'a, but he disappeared for much of that time.

Yemeni security officials said Abdulmutallab may have traveled to Marif or Jouf provinces -- remote, mountainous regions east of the capital where al-Qaida's presence is the strongest -- though the officials cautioned that it was still not certain where he met up with members of the terror group.

Yemeni Information Minister Hassan al-Louzi said Abdulmutallab's movements are "under investigation. They are trying to uncover where he went, who he met with."

The security officials also said Abdulmutallab may have been in contact by e-mail with a radical Yemeni-American cleric, Anwar al-Awlaqi, during his stay in Yemen. The officials spoke on condition of anonymity because they were not authorized to talk to the press.

Al-Awlaqi, who is in hiding in Yemen, is a popular preacher among al-Qaida sympathizers, calling for Muslims to fight in jihad, or holy war, against the West. Al-Awlaqi earlier exchanged dozens of e-mails with U.S. Maj. Nidal Malik Hasan, the accused gunman in the Nov. 5 mass shooting at the Fort Hood, Texas, Army post in which 13 people were killed.
Posted by: Fred || 01/03/2010 00:00 || Comments || Link || E-Mail|| [830 views] Top|| File under: al-Qaeda in Arabia
Yemen rebels ready to talk with govt if war ends
[Al Arabiya Latest] The Houthi rebels battling government forces in north Yemen said they are ready for talks with Sanaa once the government declares an end to hostilities, a rebel spokesman announced on Saturday.

"When the war stops we will be ready for dialogue," Mohammed Abelsalam told AFP in Dubai by telephone, adding that he was reacting to an appeal from President Ali Abdullah Saleh.

In an article published on Friday to mark the new year, Saleh appealed for reason from the insurgents.

He urged the Houthis, also known as Zaidi rebels, to agree to the conditions laid down by the government for a return to peace, saying they should cease hostilities, withdraw from official buildings and respect the law.

"If these elements accept this plea for peace, the state will offer the hand of peace," he wrote in the government daily Al-Thawra.

Abdelsalam said on Saturday the rebels would announce their acceptance of the government's terms once it "brings a definitive end" to military operations against them in the north.

Sanaa has been engaged in sporadic fighting with the rebels since 2004.
Posted by: Fred || 01/03/2010 00:00 || Comments || Link || E-Mail|| [343 views] Top|| File under:
Europe
Somali charged in attack on Danish cartoonist
[Asharq al-Aswat] A Somali man was charged Saturday with two counts of attempted murder for an attack on a Danish artist whose 2005 cartoon of the Prophet Muhammad ignited riots and outrage across the Muslim world, authorities said.

The 28-year-old Somali, who had ties to Al Qaeda, broke into Kurt Westergaard's home in Aarhus on Friday night armed with an ax and a knife,

Fancied himself a modern-day Viking armed with an ax, did he?

said Jakob Scharf, head of Denmark's PET intelligence agency. The 75-year-old artist, who has been the target of several death threats since depicting the Prophet Muhammad with a bomb-shaped turban, pressed an alarm and fled with his 5-year-old granddaughter to a specially made safe room.

Officers arrived two minutes later and tried to arrest the assailant, but then shot him in the hand and knee when he threatened them with the ax, said Preben Nielsen of the Aarhus police. Nielsen said the man's wounds were serious but not life-threatening, and Westergaard was "quite shocked" by the attack but was not injured.

The Somali man denied the charges at a court hearing Saturday in Aarhus, Denmark's second largest city, 125 miles (200 kilometers) northwest of Copenhagen. Accompanied by a lawyer, he was wheeled into the court on a stretcher from the hospital where he was being treated.

Chief Superintendent Ole Madsen in Aarhus said the man was charged with two counts of attempted murder: one on Westergaard and one on a police officer. The court also banned publication of the man's name. "He will be in custody for four weeks, and in isolation for two," Madsen said, adding that the Somali would be moved to the Vestre Faengsel prison in Aarhus, which has medical facilities. His defense lawyer, Niels Christian Strauss, told reporters outside the court he had urged his client to remain silent during the hearing to give him more time to examine the evidence.

Westergaard remains a potential target for extremists nearly five years after he drew a caricature of the Prophet Muhammad along with 11 others that were printed in the Jyllands-Posten newspaper. The drawings triggered riots and protests in the Muslim world, and Danish and other Western embassies in several Muslim countries were torched a few months later in 2006 by angry protesters who felt the cartoons had profoundly insulted Islam.

Islamic law generally opposes any depiction of the prophet, even favorable, for fear it could lead to idolatry.


Danish law, however, has no such concerns.

The Somali man had won an asylum case and received a residency permit to stay in Denmark, Scharf said, declaring the Friday attack "terror related."


Soon he will be received in a different kind of asylum.

"The arrested man has, according to PET's information, close relations to the Somali terrorist group al-Shabab and Al Qaeda leaders in eastern Africa," Scharf said. "(The attack) again confirms the terror threat that is directed at Denmark and against the cartoonist Kurt Westergaard in particular."

Scharf said the man is suspected of having been involved in terror-related activities in east Africa and had been under PET's surveillance but not in connection with Westergaard.


Why, then, was the gentleman awarded asylum and a residency permit?

Westergaard could not be reached for comment. However, he told his employer, the Jyllands-Posten newspaper, that the assailant shouted "Revenge!" and "Blood!" as he tried to enter the bathroom where Westergaard and the child had sought shelter. "My grandchild did fine," Westergaard said, according to the newspaper's Web site. "It was scary. It was close. Really close. But we did it."

Westergaard has received previous death threats and was the subject of an alleged assassination plot.

In October, terror charges were brought against two Chicago men who planned to kill Westergaard and newspaper's former cultural editor. In 2008, Danish police arrested two Tunisian men suspected of plotting to kill Westergaard. Neither suspect was prosecuted. One was deported and the other was released Monday after an immigration board rejected PET's efforts to expel him from Denmark.

Throughout the crisis, then-Prime Minister Anders Fogh Rasmussen distanced himself from the cartoons but resisted calls to apologize for them, citing freedom of speech and saying his government could not be held responsible for the actions of Denmark's press.

An umbrella organization for moderate Muslims in Denmark condemned the Friday attack. "The Danish Muslim Union strongly distances itself from the attack and any kind of extremism that leads to such acts," the group said in a statement.


Good for them. One hopes they mean it.
Posted by: Fred || 01/03/2010 00:00 || Comments || Link || E-Mail|| [438 views] Top|| File under: Global Jihad
Home Front: WoT
WH Adviser Briefed in October on Underwear Bomb Technique
Funny how this was just released after Bambi blamed the CIA for not being diligent enough ...

White House counterterrorism adviser John Brennan was briefed in October on an assassination attempt by Al Qaeda that investigators now believe used the same underwear bombing technique as the Nigerian suspect who tried to blow up Northwest Airlines Flight 253 on Christmas Day, U.S. intelligence and administration officials tell NEWSWEEK.

The briefing to Brennan was delivered at the White House by Muhammad bin Nayef, Saudi Arabia's chief counterterrorism official. In late August, Nayef had survived an assassination attempt by an operative dispatched by the Yemeni branch of Al Qaeda who was pretending to turn himself in. The operative had tried to kill the Saudi prince by detonating a bomb on his body, but stumbled on his way into the prince's palace and blew himself up.

Saudi officials initially thought the bomb had been secreted in the operative's anal cavity. But after investigating the matter more thoroughly, they concluded it had likely been sewn into his underwear, thereby allowing the operative to bypass security checks before his meeting with the prince. A main purpose of Nayef's briefing for Brennan was to alert U.S. officials to the use of the underwear technique.

U.S. officials now suspect that Nayef's attempted assassin and Umar Farouk Abdulmutallab, the Nigerian suspect aboard the Northwest flight, had the same bomb maker in Yemen, intelligence experts tell NEWSWEEK. At the briefing for Brennan, Nayef was concerned because "he didn't think [U.S. officials] were paying enough attention" to the growing threat from Al Qaeda in Yemen, said a former U.S. intelligence official familiar with the briefing. (A senior Saudi official told NEWSWEEK Saturday that "we don't have any concerns that the U.S. government isn't sufficiently concerned about Yemen. In the latter part of the Bush administration and in this administration, the U.S. has been very focused on the dangers emanating from Yemen.")

The briefing for Brennan could raise questions on Capitol Hill about how widely information was shared within the government about the apparently new technique used by Al Qaeda. A senior administration official said, however, that within a week after the assassination attempt on Nayef, President Obama had dispatched Brennan to Saudi Arabia to discuss the attack. "The October visit by Prince Nayef to Washington was part of this ongoing cooperation, which included developing the forensics out of the attack," the official said. "That forensics information was widely shared within the U.S. government, as is all information about the evolving threats and tactics employed by our enemies."

The briefing for Brennan is among a series of pre-Christmas warnings suggesting that the breakdown in the U.S. intelligence system prior to the Northwest attack may have been worse than has been publicly acknowledged. In the months before the Christmas attack there were many warning signs coming out of Yemen. In early October, Anwar al-Awlaki, a radical cleric based in Yemen, posted a provocative message on his English-language Web site: "Could Yemen be the next surprise of the season?" Al-Awlaki hinted at an upcoming attack that would make Yemen "the single most important front of jihad in the world."

Al-Awlaki, who had had contacts with two of the 9/11 hijackers, is the same imam who had been exchanging e-mails with the U.S. Army psychiatrist who later killed 13 people at Fort Hood, Texas. He is a now central figure in the Detroit investigation: prior to the Christmas incident, the National Security Agency had intercepted communications between a phone used by al-Awlaki and Abdulmutallab, a senior U.S. counterterrorism official tells NEWSWEEK. The official says that al-Awlaki may also have been involved in other intercepted communications indicating that Al Qaeda was planning to use an unidentified "Nigerian" in an attack over the holiday season. As NEWSWEEK reported on Friday, U.S. intelligence officials at a White House Situation Room briefing on Dec. 22 presented President Obama with a document on pre-holiday terror threats called "Key Homeland Threats." But a senior administration official said there was no mention of Yemen in the written briefing document. The official would not say whether Yemen was discussed at the briefing.

Former U.S law-enforcement and intelligence officials are scathing about the U.S. government's handling of pre-Christmas intelligence about Abdulmutallab and the prospect of a possible attack from Yemen. "The system should have been lighting up like a Christmas tree," said Ali Soufan, a former senior FBI counterterrorism agent who spent years tracking Qaeda suspects in Yemen (and often battled with the CIA over information sharing).

When Abdulmutallab's father visited the U.S. Embassy in Abuja, Nigeria, in November to report his concerns that his son might have been involved with Islamic extremists in Yemen, the FBI had no representative at the meeting; the FBI maintains an attaché only in Lagos on the southern coast, not in Abuja, the capital. But the CIA, which did have an officer present who wrote up a report on the meeting, never told the FBI about Abdulmutallab.

Much of the blame for the breakdown is being aimed at the National Counterterrorism Center, a unit of the Office of the Director of National Intelligence, which was created as part of a host of 9/11 reforms aimed at promoting better information sharing within the U.S. intelligence community. Frances Fragos Townsend, President Bush's chief homeland-security adviser, says that analysts at the NCTC should have been pushing, or pinging, the system for more information on Abdulmutallab. "It was NCTC's responsibility to connect the dots, and ask for additional dots if they don't have enough," she said. Instead, the original report about the visit of Abdulmutallab's father appears to have been dropped in a "dead-letter file."

(NCTC Director Michael Leiter issued the following statement on Saturday, "The failed attempt to destroy Northwest Flight 253 is the starkest of reminders of the insidious terrorist threats we face. While this attempt ended in failure we know with absolute certainty that Al-Qa'ida and those who support its ideology continue to refine their methods to test our defenses and pursue an attack on the Homeland. Our most sacred responsibility is to be focused on our mission--detecting and preventing terrorist attacks from happening on our soil and against U.S. interests. The American people expect and deserve nothing less.")

White House officials say President Obama has been keenly focused on the Qaeda threat from Yemen for months. As the NEWSWEEK story reports, the president has authorized a covert war in the country: when Yemeni jets bombed Qaeda targets on Dec. 17 and 24 (including a strike that tried, but failed, to kill al-Awlaki), the United States supplied intelligence, missiles, and military support. American spies and special forces are on the ground, assisting the Yemenis.
Posted by: || 01/03/2010 10:38 || Comments || Link || E-Mail|| [354 views] Top|| File under:
India-Pakistan
Four more terrorists killed in SWA
[Geo News] Four more terrorists have been killed during the last 24 hours in the ongoing Operation Rah-e-Nijat.

According to ISPR, in Jandola Sector, terrorists fired on security forces at Maddi near Jani Khel during encounter 2 terrorists were killed and 2 were apprehended.

Terrorists tried to attack at security forces check post near Shuza Algad which was effectively repulsed, resultantly 2 terrorists were killed and 2 were injured.

In Shakai Sector, security forces conducted search and clearance operation at Karam Village near Kaniguram and recovered cache of arms and ammunitions.

Terrorists fired with small arms at Narakai near Ladha and Ghundai Gur and Boya Narrai which was effectively responded.

In Razmak Sector, security forces conducted search and clearance operation at Makeen, Bhismat near Razmak, Qalandir near Pash Ziarat and cleared 90 compounds while huge cache of arms and ammunitions were also recovered.

Terrorists fired mortar rounds at security forces check post at Spina Mela near Razmak which was responded effectively, resultantly 2 soldiers were injured.

Terrorists fired with rockets at Metari Narai, resultantly 1 soldier embraced shahadat and 5 others were injured. Security forces apprehended 6 suspects at Shewa Check Post during routine checking.

In the ongoing Operation Rah-e-Rast in Swat-Malakand, security forces carried out search and clearance operation at Takhta Bai near Mardan, Bodigram near Matta and Akhama near Sakhra and Prangman near Piochar and Sora Banda and apprehended 2 suspects while recovered cache of arms and ammunitions.

One suspect voluntarily surrendered to security forces at Bishbanr near Tiligram.

Security forces carried out search and clearance operation at Bnajot Manglour and recovered cache of arms and ammunition.

Security forces carried out snap action in Bazdara Bala and Koh-e-Bermal near Malakand and apprehended 2 suspects.
Posted by: Fred || 01/03/2010 00:00 || Comments || Link || E-Mail|| [373 views] Top|| File under: TTP
Fazlullah's driver surrenders himself
[Geo News] Maulvi Fazlullah's driver has surrendered himself to security forces. According to details, bedies the above driver, Khadim, one more person has surrendered himself to the authorities. The second man is commander Farooq, the sources added.

The driver of Fazlullah belongs to Tangolai area of Kabal.
Posted by: Fred || 01/03/2010 00:00 || Comments || Link || E-Mail|| [322 views] Top|| File under: TTP
Five militants killed in Orakzai air raid
[Dawn] Five militants were killed and several others injured as security forces pounded their hideouts in different parts of lower Orakzai Agency during the on-going military operation in South Waziristan.

According to officials sources, jet fighter pounded militant hideouts in Sultanzai, Sturikhel and Anjani areas of lower Orakzai, leading to militant casualties.
Four hideouts of outlawed Tehrik-i-Taliban Pakistan (TTP) Chief Hakeemullah Mehsud were destroyed during the bombing.

Forces say the death toll may rise, as several militants have been critically injured.

Orakzai agency is a militant strong-hold, but militants are leaving the area and heading towards Central Kurram as the army operation continues in South Waziristan.
Posted by: Fred || 01/03/2010 00:00 || Comments || Link || E-Mail|| [329 views] Top|| File under: TTP
Pakistani army kills 2 more militants
[Iran Press TV Latest] Pakistani security forces say they have killed at least 2 militants, wounding two others in the country's northwestern tribal areas.

The militants were killed in a shootout in the South Waziristan tribal agency on Saturday. Two other militants were arrested, according to the security forces.

The clash also left one soldier dead, and five others injured. The exchange of fire was triggered by a militant attack on a checkpoint.

Officials say several more arrests have been made, adding that guns and ammunition caches were discovered during separate search and sweep operations in South Waziristan.

Military officials say that nearly 700 militants and more than 70 security personnel have been killed since Pakistani troops launched offensives in the region in mid-October.

Posted by: Fred || 01/03/2010 00:00 || Comments || Link || E-Mail|| [318 views] Top|| File under: TTP
Militants blow up schools, clinic in Bajaur
[Dawn] Militants blew up two boys' schools and a basic health unit in the lawless tribal region of Bajaur on Pakistan's border with Afghanistan, but there were no reports of casualties, officials said Saturday. "A 14-room government high school and five-room primary school in Malangi village of Bajaur district were blown up with explosives late on Friday," local administration official Faramosh Khan told AFP.

He said that a nearby basic health unit, providing medical care to local tribesmen, was also destroyed. "The primary school building was demolished completely while seven to eight rooms of the high school were destroyed by the explosive material planted in the building by militants," Khan said.

Local tribal police and intelligence officials also confirmed the incident and said no casualties were reported.
Posted by: Fred || 01/03/2010 00:00 || Comments || Link || E-Mail|| [327 views] Top|| File under: TTP
Israel-Palestine-Jordan
Israeli jets pound targets across Gaza
[Ma'an] Israel's air force bombed at least two sites in the Gaza Strip shortly after midnight on Saturday, an official said.

The eyewitnesses said Israeli F16 fighter jets targeted an open area east of the Shuja'iyya neighborhood of Gaza City while military tanks launched several artillery shells at the Shuja'iyya and Tuffah neighborhoods simultaneously.

Israeli warplanes also fired three missiles at an open area in Jabal Ar-Ra'is east of Gaza City and targeted another open area east of Khan Younis in the southern Gaza Strip.

Other airstrikes targeted the town of Izbat Abed Rabbo in the northern Gaza Strip as well as the village of Al-Qarara east of Khan Younis. No causalities were reported, though material damages were sustained.

An Israeli military spokesman told Ma'an the strikes targeted "two terrorist tunnels" near the the Gaza-Israel border, which he said were intended for attacks on targets inside Israel. He added that the airstrikes came in retaliation for a mortar shell that was fired on the Israeli city of Netivot on Thursday, which caused no injuries.

The Popular Front for the Liberation of Palestine's armed wing claimed to have launched that attack. In a statement, the leftist group termed the launch "a confirmation that resistance will continue in the new year and that the occupier's massacres will not prevent our people from continuing our struggle until the recovery of our rights."
Posted by: Fred || 01/03/2010 00:00 || Comments || Link || E-Mail|| [313 views] Top|| File under: Hamas
Egypt uncovers more smuggling tunnels
[Ma'an] Egyptian authorities discovered two smuggling tunnels along the border with Gaza near Rafah and seized quantities of goods ready to be smuggled into the besieged enclave on Friday evening.

Egyptian security sources told Ma'an that large quantities of water bottles and food products were seized. No one was arrested.

Authorities have discovered and closed some 500 smuggling tunnels in 2009.

Separately, Egyptian border police seized an African immigrant attempting to cross the border to Israel two kilometers to the south of the Kerem Shalom crossing, police said.

The man, an Ethiopian citizen aged 25, said he paid 1,000 US dollars to a gang in return for smuggling him to Israel, where he planned to seek a work, according to police.
Posted by: Fred || 01/03/2010 00:00 || Comments || Link || E-Mail|| [310 views] Top|| File under: Hamas
Syria-Lebanon-Iran
Iran charges 7 rioters in connection with unrest
Iran's judicial body will put on trial seven of the rioters, who were arrested following Sunday's unrest in Tehran on the day of Ashura.

Tehran's Chief Prosecutor Abbas Jafari Dolatabadi said the defendants have already been indicted and their trial will begin next Sunday.

The rioters reportedly chanted slogans against top Iranian government officials, vandalized public property and set fire to trash cans. Iranian police forces used tear gas to disperse them.

Seven people were confirmed dead during the Sunday unrest, which was described as defiling the religious ceremony of Ashura. Confirming the deaths, Iran's Deputy Police Chief Ahmad-Reza Radan said the police forces did not use violence against protesters, denying any involvement in the killings.

Dolatabadi added investigations are underway and other detainees will be charged soon. Iranian police say they have arrested 500 rioters.

Posted by: Fred || 01/03/2010 00:00 || Comments || Link || E-Mail|| [431 views] Top|| File under: Govt of Iran
Ayatollah Sanei no longer qualified: Clerical body
[Iran Press TV Latest] A top clerical body in the holy city of Qom declares that Grand Ayatollah Yousuf Sanei no longer qualifies to be a marja al-taqlid, or a source of emulation -- the highest clerical rank in Shia Islam.

The Qom Theological Lecturers Association, Jame-e-Modarressin said on Saturday that it had launched a yearlong investigation into the qualifications of Grand Ayatollah Sanei in response to repetitive inquiries on the issue, Fars news agency reported. In a statement bearing the signature of Ayatollah Mohammad Yazdi, the former head of Iran's judiciary, the body announced that the result of the investigation indicate that Grand Ayatollah Sanei is not eligible to be a marja.

Grand Ayatollah Sanei, 72, has come under fire for his anti-government stance. He has also been criticized by millions of Iranians who took part in the demonstration on Wednesday.
Posted by: Fred || 01/03/2010 00:00 || Comments || Link || E-Mail|| [310 views] Top|| File under: Govt of Iran
Who's in the News
34
[untagged]
6
al-Qaeda in Arabia
5
TTP
4
Govt of Iran
3
Hamas
2
Global Jihad
1
Palestinian Authority
1
Pirates
1
al-Qaeda
1
Al-Muhajiroun
1
Commies
1
Fatah
Bookmark
E-Mail Me
The Classics
The O Club
Rantburg Store
The Bloids
The Never-ending Story
Thugburg
Gulf War I
The Way We Were
Bio
Merry-Go-Blog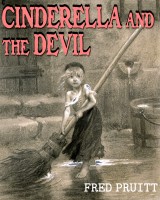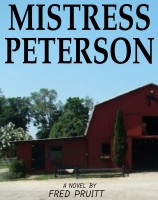 On Sale now!


A multi-volume chronology and reference guide set detailing three years of the Mexican Drug War between 2010 and 2012.

Rantburg.com and borderlandbeat.com correspondent and author Chris Covert presents his first non-fiction work detailing the drug and gang related violence in Mexico.

Chris gives us Mexican press dispatches of drug and gang war violence over three years, presented in a multi volume set intended to chronicle the death, violence and mayhem which has dominated Mexico for six years.
Click here for more information


Meet the Mods
In no particular order...


Steve White
Seafarious
Pappy
lotp
Scooter McGruder
john frum
tu3031
badanov
sherry
ryuge
GolfBravoUSMC
Bright Pebbles
trailing wife
Gloria
Fred
Besoeker
Glenmore
Frank G
3dc
Skidmark
Alaska Paul



Better than the average link...



Rantburg was assembled from recycled algorithms in the United States of America. No trees were destroyed in the production of this weblog. We did hurt some, though. Sorry.
35.170.78.142