Arabia
Italian hostages face death in Yemen
Yemeni tribesmen holding five Italian tourists have threatened to kill the hostages if government forces launch an assault on their hideout, a tribal source close to the captors says. "The captors threatened to kill the Italian tourists if government forces take the initiative of bombarding or raiding their hideout," the source from the al-Zaidi tribe said on Monday.


Unpleasant as it is, the government should assure the kidnappers that if they release the hostages their wives and children will be allowed to live.

The Yemeni authorities are negotiating with tribesmen holding the Italians, after three women, one identified as Patrizia Rossi, were freed on Sunday but returned to the captors to try to secure the release of their two male compatriots.


Say what you will about the Italian military, but individually they've got guts.

The kidnapping of the five Italians, which followed the abduction of five Germans, prompted the sacking of governors in the two provinces where the Western tourists were seized.


It's be an even better idea if it prompted the killing of large numbers of al-Zaidis.

Yemeni officials earlier said the three women had been freed and the authorities were negotiating to gain the release of Enzo Botillo and another male tourist. But one official later said they had decided to return to the tribesmen upon learning, after being handed over to a mediator, that the men were still being held. They said they would only leave if all five were released. The Italians' kidnapping came hours after the president, Ali Abdullah Saleh, pledged to eradicate abductions in the poor Arab country, and a day after five German hostages were freed unharmed by tribesmen who held them for three days.


Make the kidnappers' families hostage. The actual kidnappers themselves should be considered dead from the moment the hostages are taken.
Posted by: Fred || 01/03/2006 00:00 || Comments || Link || E-Mail|| [10799 views] Top|| File under:
Bangladesh
2 JMB men remanded
Two Jamaatul Mujahideen Bangladesh (JMB) members arrested on Saturday were placed on a seven-day remand yesterday. One of the suspects was caught with a bomb hidden in a sweetmeat box and a bouquet at Moghbazar in the city.
Ramna police produced the two arrestees -- Hafez Ahmed Kadir Mainuddin alias Uday, 21, and Sheikh Arif Uddin, 30 -- before the Chief Metropolitan Magistrate's (CMM) Court, Dhaka at 2:30pm amid tight security. Sub-inspector (SI) Abdullahel Baqui the investigation officer (IO) of the case sought for a 10-day remand for interrogation.


"We'll start light, with the Number Three truncheon, I believe. And the vise grips, of course..."

The forwarding report placed before the court by the IO said the two are directly involved in the August 17 countrywide bomb blasts and they were caught while carrying a bomb on Saturday. Moreover, the two had the intention to blast the bomb on the December 31 night in the capital. They need to be quizzed to find out the whereabouts of the mastermind of the plot and their accomplices, the report added.


Apparently they can't do that while they're simply in jug, I guess because they throw away the key and can't get in...

The two told the court they were falsely implicated in the case.


"Wudn't me."
"Me, neither."

They did not know each other. Arif, a student of class nine, said his uncle Sad Uddin Mahmud Kislu is a private secretary (PS) to the home secretary.


Comes as a surprise, huh?

After the hearing, Metropolitan Magistrate Shafiq Anwar granted seven days remand for each. The members of Rab-2 arrested madrasa student Uday on Saturday while he was getting into a taxicab at Moghbazar around 2:00pm with the bomb. Following leads from Uday, Rab members arrested Arif at Eastern Plaza at Hatirpool.
Posted by: Fred || 01/03/2006 00:00 || Comments || Link || E-Mail|| [10795 views] Top|| File under:
India-Pakistan
10 days on, divers spy containers of missing explosives
Navy divers searching for the 100 tonnes of Afghanistan-bound industrial explosives that were allegedly lost at sea when MV Eugenia was caught in bad weather on December 22 have confirmed that they have located three of the six missing containers on the ocean bed. The containers are in the process of being extricated from the sea, senior Home Ministry officials said.

Sources said that the containers were located with the help of sonar after which Navy divers were sent down to confirm their presence. The containers are within the Indian Exclusive Economic Zone but a few nautical miles away from the spot identified by Khakin Sergey, the captain of Eugenia.

Last Friday, the Union Home Ministry—which is supervising the investigations—was forced to widen the probe after Navy divers failed to find the containers. ''The containers will be extricated from the ocean bed after which the contents will be verified,'' senior ministry officials said. Till this exercise is complete and the other three containers traced as well the investigation will continue.

Meanwhile, the Mumbai Police and Customs officials have examined senior officials of M/s Premier Explosives in secundrabad that had despatched the explosives, meant for the 215 Km Zaranj-Delaram road in Afghanistan being built by the Border Roads Organisation. Officials said the company has maintained that all formalities had been followed and that it had supplied explosives to BRO earlier as well.
Posted by: john || 01/03/2006 16:54 || Comments || Link || E-Mail|| [10802 views] Top|| File under:
Hyderabad on High Alert as Two Held, Explosives Seized
Police here yesterday foiled a plan by Pakistan-based terror group Jaish-e-Mohammed to trigger New Delhi-like serial blasts by arresting two suspects and recovering a huge quantity of explosives from them. Suspects Shakeel and Syed Haji were arrested. They later told the police they were planning to target police headquarters and Hitec City, the IT hub. The duo had links with Pakistan's Inter Services Intelligence (ISI) and terror groups backed by it like Jaish-e-Mohammed, police said.


Hmmm... Usually it's LeT. I guess the Deobandis are feeling left out of the stew of viciousness...

Police said they were looking for more suspects and asked people to be on high alert and cooperate with security agencies. The alert was sounded hours before Prime Minister Manmohan Singh's arrival to inaugurate the Indian Science Congress. President A.P.J. Abdul Kalam and top scientists of India will attend the five-day event, beginning today. Additional Police Commissioner (Crime) Rajeev Trivedi, who produced the duo before the media, said they were part of the group behind the suicide bomb attack on the Police Task Force headquarters in the city on Oct. 12 last year. Two people including the suicide bomber, reportedly a Bangladeshi, were killed in that attack.


The two JeM guys, of course, were too important to the movement to do the booming themselves...

According to Trivedi, the seized explosives include a highly explosive bomb.


As opposed to a lowly explosive bomb?

"The most dangerous thing about the bomb recovered from Shakeel is that it was connected to a cell phone. It means that it could be triggered from anywhere," he said.
Shakeel was a close follower of Maulana Naseeruddin who was arrested by Gujarat police in 2004 for involvement in the killing of former Home Minister Haren Pandya. The explosives were ready between May and September last year and the suspects intended to use human bombs. However, they could get only one bomber, who was employed for the blast at the task force office. The suicide bomber was identified as Mohatasam Billa alias Dilan of Bangladesh.


"Hey, Mahmoud! We're lookin' for suicide boomers! You available?"
"Nah. I gotta wash my turban!"

Yesterday's arrests and recovery of explosives followed the interrogation of Zahid, one of the three men arrested last month in connection with the task force office blast. Intelligence agencies had alerted police in Hyderabad a few days ago about possible terror attacks on IT facilities in the city. Police Dec .18 had arrested three men in connection with the blast — Ibrahim, Zahid and Kaleem. Zahid's brother Shahid, who has links with Jaish-e-Mohammed, was the mastermind, police said.


He was the one with the dome-like forehead...

Police are also trying to piece together information from various sources to probe links among terrorist units operating in the city. Last week, police had arrested Mujeeb Ahmed, a local commander of terror group Hizbul Mujahedeen. He was released from jail last year after the government had commuted his life sentence in a case relating to the killing of a police officer and his gunman in 1992.


That worked well, didn't it? And how's the police officer and his gunman doing? They're not dead anymore, are they?

Police have not ruled out a link between this terror module and last week's attack on the Indian Institute of Science (IISc) in Bangalore, in which a professor was killed and three people were injured. The tip followed the arrest of two men in West Bengal — a suspected Bangladeshi suicide bomber identified as Hilaluddin, and his associate Nafeequl, who were brought here from New Delhi on Sunday for questioning in the suicide bombing case.


Nafeequl is an assistant suicide boomer?
Posted by: Fred || 01/03/2006 00:00 || Comments || Link || E-Mail|| [10794 views] Top|| File under:
Blasts rock Nepal
Explosions have rocked two cities and a town in Nepal, hours after communist rebels announced an end to their unilateral ceasefire. One explosion late on Monday damaged a government building in Bhairahawa city, about 280km southwest of the capital, Kathmandu, and another hit a city council office in nearby Butwal, said a government official. Two more blasts hit near a police station in Pokhara, a resort town about 200km west of Kathmandu, a police officer in Pokhara said. No casualties were reported. No one immediately claimed responsibility, but the explosions came hours after Maoist rebels announced that they planned to resume attacks.
Posted by: Fred || 01/03/2006 00:00 || Comments || Link || E-Mail|| [10794 views] Top|| File under:
Nepalese rebels call off cease-fire
Maoist rebels in Nepal have officially announced the end of their unilateral four-month cease-fire, saying they need to defend themselves against Government forces. The move has come despite calls from opposition parties and human rights groups for it to be extended. The truce has not been matched by the forces of Nepal's King Gyanendra, who sacked the Government and assumed its powers in February.

"The royal army is surrounding our people's liberation army, which is in defensive positions, to carry out ground as well as air attacks on us," Rebel chief Prachanda said in a statement. "Therefore, we are compelled to go on the offensive, not only for the sake of peace and democracy but for the sake of self defence," he said. The Nepalese Government has not given an immediate comment but has in the past said the rebels use cease-fires to regroup.
Posted by: Fred || 01/03/2006 00:00 || Comments || Link || E-Mail|| [10794 views] Top|| File under:
Iraq
Iraqi family wiped out or IED team blasted?
Fourteen members of one family have been killed in a US air strike that destroyed a house in northern Iraq, an Iraqi official has said. An Iraqi official from the body that liaises between Iraqi and US forces said the attack occurred in Baiji, 200km (125 miles) north of Baghdad.

The US military has made no immediate comment on the report. US forces frequently use air strikes in their battle against Iraqi insurgents, in an effort to minimise US casualties.

Ghadban Nahd Hassan, 56, told AFP news agency that 14 members of his family had been in the house when it was it bombed. "I was with some friends in a small shop 100m away from the house when I heard the bombing at around 2130 (1830 GMT)," he said. "I rushed over to see. My house was destroyed and there was smoke everywhere."

So far, the bodies of a nine-year-old boy, an 11-year-old girl, three women and three men have been found in the rubble.

Is this the same event:

January 3, 2006
Release Number: 06-01-03

AIR SUPPORT PREEMPTS POSSIBLE IED EMPLACEMENT

TIKRIT, Iraq – Coalition forces reconnaissance aircraft observed three men suspected of emplacing an improvised explosive device digging in a road near Bayji after 9:00 p.m. on Jan.2, prompting a military response against them.

An unmanned aerial vehicle from 3rd Brigade Combat Team, 101st Airborne Division observed the would-be attackers as they dug a hole following the common pattern of road-side bomb emplacement. The individuals were assessed as posing a threat to Iraqi civilians and coalition forces, and the location of the three men was relayed to close air support pilots.

The individuals left the road site and were followed from the air to a nearby building. Coalition forces employed precision guided munitions on the structure. Local Iraqi police were the first authorities at the scene to conduct post-event response.
Posted by: Glenmore || 01/03/2006 08:16 || Comments || Link || E-Mail|| [10796 views] Top|| File under:
Car bomber kills Iraq police recruits
At least 16 people have been killed in Iraq, including seven police recruits blown up by a car bomber as they travelled on a bus. The recruits, who had just joined the force, were killed on Monday when the car bomber rammed his car into their bus near Baquba, north of Baghdad, as they travelled to the Kurdish northern region for training. Thirteen other recruits were wounded.

At least eight more Iraqis were killed by machine gun fire in attacks elsewhere in the country, including children in a car. And an ambulance driver was shot through the head as he drove to a hospital in Kirkuk, security officials said. The children, two boys aged 7 and 10, died in the drive-by shooting when armed men targeted their parents' car south of Kirkuk. The parents were wounded. Three more men were shot and killed while travelling in a car just south of Baghdad, near Iskandariya.

Two Iraqi soldiers died when their patrol was hit by a roadside bomb near Dujail, north of Baghdad. Another soldier was killed and an officer wounded in a drive-by shooting on the road between Baiji and Tikrit.
Posted by: Fred || 01/03/2006 00:00 || Comments || Link || E-Mail|| [10795 views] Top|| File under:
Turkish ambassador wounded in Iraq gun attack
Police in Baghdad say gunmen have attacked the convoy of the Turkish ambassador to Iraq, injuring him slightly. The attack on Unal Cevikoz's convoy occurred on Baghdad's airport road, notorious for frequent assaults by insurgents targeting foreigners. Staff of foreign embassies have been targeted by groups like Al Qaeda to try to force them to shut their missions in Iraq and dissuade them from recognising the US-backed Iraqi government. Most recently, Khartoum closed its embassy in Baghdad after five Sudanese embassy staff were kidnapped.
Posted by: Fred || 01/03/2006 00:00 || Comments || Link || E-Mail|| [10794 views] Top|| File under:
Israel-Palestine-Jordan
Palestinian Authority faces cash crunch
The Palestinian Authority (PA) has turned to Arab countries for help in ending what the Palestinian finance minister calls a suffocating financial crisis after European donors froze their funding. Abbas has been on a begging diplomatic tour of Gulf Arab states in recent days. He visited Qatar on Monday. Salam Fayyad, who recently stepped down as finance minister in order to run for parliament, said the PA was in dire straits. "We are in desperate need of Arab aid," he said.

Fayad, who is expected to return to the finance post after the 25 January election, said international aid had helped cover about one-third of a $1 billion deficit in the 2005 operating budget, and the Palestinians were searching for more help in covering the remainder. The Palestinians are heavily dependent on foreign aid from Western donors and Arab states. But with the exception of Saudi Arabia, Arab countries have largely failed to keep their financial pledges to the Palestinians.


Quicker to pledge than they are to actually pay up, are they?

Paleos are lucky the EU is around to pony up.
Posted by: Fred || 01/03/2006 00:00 || Comments || Link || E-Mail|| [10794 views] Top|| File under:
Palestinians killed in missile strike
Police in the Gaza strip say their superiors will not let them take on powerful crime families which are contributing to the anarchy gripping the territory. In the most recent incident, Palestinian medics say two Palestinians have been killed in an Israeli missile strike on a car in the Jabaliyah refugee camp.


I'm not sure that has anything to do with taking on the Barzini Family...

The car reportedly belonged to members of the Islamic Jihad militant group.


The Tortellini Family of Islamic Jihad, I'd guess...

In central Gaza armed men loyal to the ruling Fattah faction ambushed a group of police and stole their vehicles after heavy exchange of fire.


Perhaps the police should go to the mattresses?

The men are part of an organisation that briefly kidnapped an Italian peace activist on the weekend.


That'd be Fat Mustafa and Greasy Thumb Abdul-Aziz. They're affiliated with the Canneloni Clan...

In the southern town of Rafah, police stormed a government building to protest against the growing lawlessness.


Police... stormed... a... gummint... building... to... protest... against... growing... lawlessness. My mind just boggled.

Earlier police and gunmen from a faction of the ruling Fatah movement exchanged fire in the Khan Younis area of the southern Gaza Strip. There were no reports of casualties in that incident.
Posted by: Fred || 01/03/2006 00:00 || Comments || Link || E-Mail|| [10794 views] Top|| File under:
Home Front: Culture Wars
US Dhimmis from Georgetown U go to Paris to meet their Islamic Master
In December, Harvard and Georgetown universities announced that they'd each received $20 million from Saudi Prince Alwaleed bin Talal Al Saud, for programs in Islamic studies....Presumably, Alwaleed's own photographer shot the event (it took place on November 7 at one of his properties in Paris).... It was a deliberately choreographed court ritual, about power and control.

The most striking element in the mise en scÚne is the positioning of Prince Alwaleed. He is front and center. Immediately to his right is Georgetown president John J. DeGioia. Note that they aren't positioned as equals--as joint partners in a shared enterprise. That's because DeGioia is a mere a recipient of royal largesse, inferior to Prince Alwaleed...It's telling, too, that DeGioia is grinning in gratitude, while Prince Alwaleed remains expressionless. DeGioia has achieved a coup, having added greatly to the university's endowment.... the figure seated at the far left comes in. He's Georgetown professor John Esposito, founding director of the Center for Muslim-Christian Understanding, which has now been renamed for Prince Alwaleed....
Posted by: mhw || 01/03/2006 12:56 || Comments || Link || E-Mail|| [10796 views] Top|| File under:
Who's in the News
53
[untagged]
Bookmark
E-Mail Me
The Classics
The O Club
Rantburg Store
The Bloids
The Never-ending Story
Thugburg
Gulf War I
The Way We Were
Bio
Merry-Go-Blog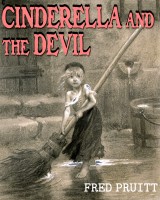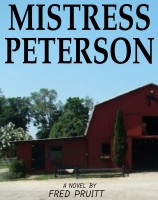 On Sale now!


A multi-volume chronology and reference guide set detailing three years of the Mexican Drug War between 2010 and 2012.

Rantburg.com and borderlandbeat.com correspondent and author Chris Covert presents his first non-fiction work detailing the drug and gang related violence in Mexico.

Chris gives us Mexican press dispatches of drug and gang war violence over three years, presented in a multi volume set intended to chronicle the death, violence and mayhem which has dominated Mexico for six years.
Click here for more information


Meet the Mods
In no particular order...


Steve White
Seafarious
tu3031
badanov
sherry
ryuge
GolfBravoUSMC
Bright Pebbles
trailing wife
Gloria
Fred
Besoeker
Glenmore
Frank G
3dc
Skidmark



Better than the average link...



Rantburg was assembled from recycled algorithms in the United States of America. No trees were destroyed in the production of this weblog. We did hurt some, though. Sorry.
3.235.180.193

Help keep the Burg running! Paypal: