Arabia
Kuwait Detains Soldiers for Plot Against U.S.
Kuwaiti security forces have detained up to eight Kuwaiti soldiers suspected of plotting to attack U.S. forces in the Gulf Arab state, a security source said Monday.
The soldiers, some of whom are high-ranking officers, were detained a week ago and are being questioned over a plot to attack American soldiers in the pro-U.S. country, the security source told Reuters. He said a number of non-Kuwaiti citizens were also being held and are being questioned regarding the alleged plot. The source declined to give any further details. Kuwaiti officials were not immediately available for comment.

Following a December attack on a U.S. consulate in Saudi Arabia, Kuwait boosted security around oil and other key installations and major Western embassies in the OPEC nation, which controls nearly 10 percent of global petroleum reserves.
A group of 20 Kuwaiti men are being tried for plotting to attack U.S.-led forces in Iraq and Kuwait. A Kuwaiti court is also trying another group of three Kuwaiti men accused of entering the Iraqi city of Falluja to fight U.S.-led forces. Kuwait is a staunch U.S. ally which was a launchpad for the Iraq war last year. It has been cracking down on Muslim militants opposed to the presence of U.S. forces in the oil-rich country as well as those plotting attacks against foreign troops in neighboring Iraq.
Posted by: Steve || 01/03/2005 2:37:48 PM || Comments || Link || E-Mail|| [278 views] Top|| File under:
Bangladesh
Bangla: Outlaw dies in crossfire at Naogaon
A leader of an outlawed party was killed allegedly in crossfire between his accomplices and police in Bhatkoi village in Raninagar upazila yesterday. Police sources said locals of Amirpur village caught Sweet alias Tiger Killer, 26, a fugitive criminal wanted in a number of cases, and handed him over to police Saturday. Sweet during interrogation admitted his involvement in a number of murders and also gave information about illegal firearms, the sources added. Police took him to Burir Pukur in Dakkhin Hindupara to seize the firearms and came under attack by his accomplices, the sources said. They said Sweet died on the spot during a 'shootout', as police returned fire. Police seized six bullets and other weapons from the spot.


Seems like every time the Bangladesh cops take a guy to show them where the weapons are stashed, he gets killed in the crossfire. Not that I'm complaining, mind you...
Posted by: Steve || 01/03/2005 9:59:18 AM || Comments || Link || E-Mail|| [279 views] Top|| File under:
Caribbean-Latin America
Peruvian police fight nationalists in Andahuaylas
Four Peruvian police officers died Sunday after security forces battled to retake parts of a southern town seized early Saturday by an armed group to demand the resignation of President Alejandro Toledo. A former army major, Antauro Humala, said in a telephone interview from the poor Andean town, Andahuaylas, that he and his group had taken control of several blocks since they burst into the town more than 30 hours earlier. "Toledo must go," he said. "If Toledo doesn't go, then we won't go from here, either."

Two hospitals confirmed the four officers' deaths, and Mr. Humala said three more officers and a member of his military-inspired nationalist group had been wounded.

On Saturday night, Mr. Toledo declared a state of emergency in Andahuaylas, 560 miles southeast of Lima, and ordered the siege quashed.

Mr. Humala, shown in news photographs at the scene in olive army fatigues with two pistols tucked in his belt, stormed a police station in Andahuaylas with about 160 supporters in the early hours of New Year's Day and took 10 hostages. He said Sunday that they were safe and that the police had captured seven of his men.
Continued on Page 49
Posted by: Dan Darling || 01/03/2005 12:01:43 AM || Comments || Link || E-Mail|| [298 views] Top|| File under:
Caucasus/Russia/Central Asia
5 Dagestani officials iced
Three police officers and two Justice Ministry officials were killed in Russia's North Caucasus republic of Dagestan last week in a series of attacks claimed by a Dagestani religious extremist group with links to Chechen rebels. The series of incidents began last Monday with the bombing of a cafe near the educational center of the Dagestani Interior Ministry in the republican capital Makhachkala. No one was hurt in the bombing that smashed windows in nearby buildings. Later that day, the warden of Dagestan's strict regime prison colony, Ferezula Abdulaev, and his guard were gunned down by two unidentified attackers near Abdulaev's apartment building in downtown Makhachkala. Abdulaev died on the spot, while his guard died several hours later in a hospital. A search operation by Dagestani police yielded no results at the time.

On Thursday, the head of the operations headquarters of the Dagestani Interior Ministry, Colonel Gadzhiramazan Ramazanov, his subordinate lieutenant Nizami Bukarov, and Ramazanov's wife were gunned down as they drove in a police car in a Makhachkala suburb near Ramazanov's house. Three masked gunmen riddled the police car with bullets from Kalashnikov assault rifles, killing Ramazanov on the spot and then fleeing in a Lada sedan. His wife and Bukarov died of wounds on their way to hospital. Police failed to track the attackers. The following day, two police officers were wounded in a street shootout in the Dagestani town of Khasavyurt near the border with Chechnya, as unidentified attackers opened fire at them and then fled. Several hours later, another police officer was shot and killed in Khasavyurt. Two unidentified attackers gunned him down in a local cafe and stole his pistol, police said.

An earlier unknown group of Dagestani religious extremists, called Sharia, claimed the cafe bombing and the murders of Abdulaev, Ramazanov, and Bukarov in a statement published yesterday on the Chechen rebels' website, Kavkazcenter.com. The group called Abdulaev "a diligent hangman of Muslims", and accused him of torturing Muslim inmates. The group has also claimed other murders of Dagestani policemen and security officers over the last two years, saying there actions were retaliation for abductions, torture, and extrajudicial prosecutions of Dagestani Muslims. Those interrogated have told police that attacks on law enforcers are conducted by an extended network of smaller groups of avengers, coordinated by Rasul Makasharipov, a lieutenant of Chechen rebel warlord Shamil Basaev. Basaev has claimed responsibility for all major terrorist attacks in Russia over the last two years, including the hostage-taking raid on a school in Beslan in September. In the related news, Dagestani police yesterday found a hidden rebel base in Dagestan that could accommodate up to 30 gunmen near the border with Chechnya. Investigators retrieved a large cache of explosives from three dug-outs, which included four so-called "shahid belts", explosive-filled belts used by suicide bombers.
Posted by: Dan Darling || 01/03/2005 12:51:16 PM || Comments || Link || E-Mail|| [267 views] Top|| File under:
Happy Chechen New Year
Five police officers and Russian soldiers were wounded by explosions and shootings in the Chechen capital New Year's night. A spokesman for the Regional Operative Headquarters in the Northern Caucasus told RIA Novosti an explosive device detonated in the Lenin district of Grozny wounded two police officers. Also, unidentified bandits opened fire on a group of Russian interior ministry soldiers guarding a military outpost in Yalkhoi-Mohk wounding three soldiers. A Stavropol resident taken hostage five months ago was released in Chechnya, said a Northern Caucasus spokesman Sunday. The spokesman told Novosti that Anatoly Chaika, a resident of the Stavrolpol region, was kidnapped in Ingushetia five months ago and kept in one of the abandoned villages in Chechnya.
Posted by: Dan Darling || 01/03/2005 12:16:52 AM || Comments || Link || E-Mail|| [290 views] Top|| File under:
Europe
Paris US embassy terror plot trial opens
Six Islamic militants were due to go on trial in Paris on Monday on suspicion of terror-related offences, with the main defendant accused of masterminding a plot to strike the US embassy in the French capital. The six men have been charged with criminal association in relation with a terrorist enterprise. Two other men with connections to the group have been charged only with violating residency requirements. Hearings were set to begin in Paris criminal court at 1:30 pm. The suspected ringleader of the militants, Djamel Beghal, was arrested in September 2001 at the airport in the Gulf emirate of Dubai, where he allegedly told investigators he was involved in a plot to attack the US embassy in Paris. Beghal claimed to have met twice with Abu Zubaydah, a top aide to Al-Qaeda network leader Osama bin Laden, at a training camp in Afghanistan in March 2001, who told him to organize a cell in Paris to plan the embassy attack. But the suspect later retracted the confession before top French anti-terrorist judge Jean-Louis Bruguiere, claiming he had been physically and psychologically abused by investigators in the United Arab Emirates. Beghal now says he is innocent of the charges against him. The 39-year-old Franco-Algerian and his five co-defendants face up to 10 years in prison if convicted.

French investigators say Beghal was the operational mastermind behind a radical Islamist cell that had contacts in Britain, Belgium, Spain, the Netherlands and Germany. The cell was based in Corbeil-Essonnes south of Paris, where Beghal once lived. He later moved to Britain, Germany and Pakistan, before spending time at Al-Qaeda training camps in Afghanistan. The other members of the group, including computer expert Kamel Daoudi, were identified in surveillance operations conducted after Beghal's arrest. The trial is expected to last until mid-February.
Posted by: Steve || 01/03/2005 10:11:03 AM || Comments || Link || E-Mail|| [289 views] Top|| File under:
Senator death threat suspect freed
Belgian prosecutors have freed on bail a man arrested for threatening to kill an Antwerp senator 'ritually', it was confirmed on Monday.


Gee, now what kind of "ritual" do you suppose he had in mind?

The 38 year old man, known only as Philippe D.C. was arrested last November after making threatening telephone calls to socialist senator Mimount Bouskala. Bouskala, who is of North African origin, was forced into hiding after receiving the threats when police advised her that her life could be in danger.

North African, huh? I guess that answers my "ritual" question.

The man risks a prison sentence of up to two years if he is found guilty of making the threats to Bouskala. He denies the allegations against him.
Posted by: Steve || 01/03/2005 10:05:16 AM || Comments || Link || E-Mail|| [270 views] Top|| File under:
Southeast Asia
Quezon City blast suspects tied down to 3 groups
POLICE have narrowed down to three groups their suspects in the bomb attack on a shopping district in Quezon City last December 31, New Year's Eve, a police official said Monday. "We are looking at two or three groups," Metro Manila police Director Avelino Razon Jr. told reporters at the Camp Crame national police headquarters. Razon refused to identify these groups but noted that the blast, which injured four people, was similar to past attacks by the Abu Sayyaf. "The Abu Sayyaf has done this in the past but it is not conclusive," Razon said. Razon said the attack was "not intended to harm" since the improvised explosive device was planted in a manner that would not injure passers-by. "The bank building cushioned the explosion."
Posted by: Dan Darling || 01/03/2005 12:19:35 AM || Comments || Link || E-Mail|| [269 views] Top|| File under:
Abu Sayyaf releases hostage in Philippines
Muslim guerrillas have freed a government doctor apparently out of fear of an impending army commando rescue, officials said Sunday. Dr. Avelrio Canda Jr. was released unharmed by his captors late Thursday and was presented to the press by military officials Sunday after medical checkups and debriefing, said Lt. Gen.

Alberto Braganza

, who heads the military's Southern Command. Canda's captors, young armed rebels with links to the Muslim extremist group Abu Sayyaf, apparently saw soldiers near their jungle camps a number of times and feared the military was bracing to rescue the captive, prompting them to free him, Braganza said.

"Cheezit, Mahmoud! The coppers are coming! Feets, don't fail me now!"

The captors had demanded a ransom of five million pesos (US$89,300) for the freedom of Canda, who was taken at gunpoint by the rebels on Nov. 19 from a hospital in Parang town on southern Jolo island, about 960 kilometers (595 miles) south of Manila. Officials said no ransom was paid. Some military intelligence officials have speculated that Canda may have been taken by Abu Sayyaf guerrillas to have a sick or wounded comrade treated. But he said he was kidnapped for ransom.

Strapped for cash...my third favorite description of a terror organization. Right after "In Jug and Cooperating" and "Deceased."

You forgot "Screaming in pain"

And my personal favorite, "Sucking chest wound".

I'm partial to "hideously maimed," too...

Canda said his captors chained his hands and feet often. "I worried if I would still be alive at the end of each day," Canda told reporters, fighting back tears. Canda said that his young armed captors, some as young as 15 years old, told him they were hired in the past by the Abu Sayyaf to help carry out kidnappings for ransom. They often discussed their dream for a separate Muslim homeland in the southern Philippines, he said.

Shame on Abu Bakar Bashir, filling the heads of impoverished pinoy with Sharia fairytales.

The Abu Sayyaf, which has been linked to al-Qaida, have staged high-profile mass kidnappings of Filipinos and foreigners for ransom. It has been considerably weakened by U.S.-backed military offensives, surrenders and factionalism but could still launch bombings and other attacks, military officials said.

At least until the money runs out. Bwahahahaha!
Posted by: Seafarious || 01/03/2005 8:17:18 PM || Comments || Link || E-Mail|| [283 views] Top|| File under:
Afghanistan/South Asia
Two US Soldiers Killed in Afghanistan
Violence marred the start of Afghanistan's New Year with a second US soldier killed in as many days and authorities hunting gunmen who tried to kidnap an elderly American aid worker in Kabul. The bloodshed served as a reminder of the huge problems still facing US-backed President Hamid Karzai as he struggles to rebuild Afghanistan after 25 devastating years of war. The American soldier died and three others were wounded in an ambush early yesterday in eastern Afghanistan's Kunar province, a day after another soldier and a suspected Taleban leader were killed in western Herat province. Two improvised bombs exploded and militants then shot at US troops on a routine patrol in Kunar, near the town of Asadabad, US military spokesman Maj. Mark McCann told reporters. McCann added that it was unclear whether the soldier was killed by the blasts or the gunfight, and he was unable to say who carried out the attack. Two US soldiers have now died in Afghanistan since Jan. 1 and the attacks bring the number of US soldiers killed by hostile fire in the country to 60, with 33 US soldiers killed in 2004, compared with just 12 the previous year.
Posted by: Fred || 01/03/2005 11:30:21 PM || Comments || Link || E-Mail|| [279 views] Top|| File under:
Iraq-Jordan
'Core fighters'
ELF


Iraqi Intelligence chief Gen Muhammad Abdullah Shahwani told AFP news agency "the resistance is bigger than the US military in Iraq".

He estimated that 40,000 of the 200,000 were core fighters, while the remainder were volunteers and part-timers.

Meanwhile, Iraqi Defence Minister Hazem al-Shaalan has said Iraq's elections could be delayed if the Sunni Muslim community in Iraq agreed to take part, the AFP news agency reported.

"We have asked our Arab brothers, particularly in Egypt and Gulf countries, to get Iraqi Sunnis to participate in the elections and if such participation requires a delay to the election date, they could be delayed," he told AFP.

Iraq's main Sunni political grouping, the Iraqi Islamic Party, has already called for a boycott of the election, and Sunni militant groups have threatened to attack voters.

Significant participation in the election by Iraq's Sunni minority is widely seen as essential to the credibility of the vote.

On Sunday, at least 23 Iraqi soldiers were killed when a car bomb struck the bus they were travelling in Balad, a town in central Iraq's restive Sunni Muslim heartland.
Posted by: tipper || 01/03/2005 7:13:44 PM || Comments || Link || E-Mail|| [268 views] Top|| File under:
Hard boyz kill 17 in bombing spree
Insurgents killed 17 Iraqi police and National Guards Monday in another bloody spree of ambushes, bombings and suicide attacks aimed at wrecking Iraq's Jan. 30 national election. Two explosions rocked Baghdad, including one detonated by a suicide bomber posing as a taxi driver who killed two policemen and a civilian near interim Prime Minister Iyad Allawi's party headquarters. The other deadly attacks were centered in the restive Sunni heartland north of the capital, raising further questions among Iraqis on how the country's fledgling security forces will be able to protect voters if they can hardly protect themselves.
Continued on Page 49
Posted by: Dan Darling || 01/03/2005 12:23:23 PM || Comments || Link || E-Mail|| [322 views] Top|| File under:
On Sunday, Iraqi Resistance Fighters Killed 121 US Troops
From Jihad Unspun
Attacks throughout Iraq Sunday showed the determination and innovation that is being employed by resistance fighters as they battle the American 'superpower", including the use of dummies that are being detonated by remote control.

A martyrdom attack has resulted in the death of one US general, according to a report from Mafkarat al-Islam. One fighter drove a mule cart while the other fighter carried four C5K rockets and hid inside the cart under a load of fodder. The rockets were rigged so that they could be fired by remote control when the cart was in position. .... When the mule cart was opposite the general's Humvee, it stopped and the fighters fired the four C5K rockets into the American column. The fighters then completed their guerrilla operation, destroying the three Humvees, including that of the general .... The two fighters were martyred in the attack that also reportedly killed nine other US occupation troops besides the US general. ....
Continued on Page 49
Posted by: Mike Sylwester || 01/03/2005 1:31:08 PM || Comments || Link || E-Mail|| [307 views] Top|| File under:
Mosul suicide bomber was another al-Ghamdi
What a surprise!


The suicide bomber who killed 22 people when he blew himself up in a US mess hall in Mosul, Iraq, was a Saudi medical student, an Arab newspaper reported Monday. Saudi-owned Asharq Al-Awsat identified him as 20-year-old Ahmed Said Ahmed al-Ghamdi, citing unnamed friends of the man's father.


We've heard from the al-Ghamdis before

Isn't it about time we make sure we never hear from them again?

The friends said members of an Iraqi resistance group contacted al-Ghamdi's father to tell him his son was the suicide bomber who carried out the Dec. 21 attack, the deadliest on an American installation in Iraq.


I'm sure Dad was very proud.

There's one medical student I won't be hearing about in the next USMLE Bulletin.

The Associated Press was unable to reach Saudi security officials for comment despite several phone calls on Monday.
The father refused to discuss the suicide bombing, but told the newspaper his son had gone to Iraq to fight the Americans and had died there. The family held a mourning ceremony the paper said. It did not say when the ceremony was held or where in Saudi Arabia the family lived.


I believe their home stomping grounds is Assir province...

The paper did not name the Iraqi resistance group. But Ansar al-Sunnah, a radical Islamic Iraqi group that has been active in northern Iraq, claimed responsibility for the mess hall attack. In a videotape posted on the Web, Ansar al-Sunnah identified the suicide bomber as Abu Omar al-Musali - an apparent nom de guerre meaning Abu Omar of Mosul. The man identified as Abu Omar al-Musali appeared in the Web video wearing an explosives-laden vest, but did not speak. Another man, speaking in an Iraqi accent, described how the operation had been planned. A subsequent segment showed what appeared to have been the attack.


Had he expounded, his Soddy accent probably would have spoiled the homegrown effect...

Ansar al-Sunnah shares the anti-Western, Quranic rhetoric of Islamic extremist groups like Al Qaeda, but has confined its fight to Iraq and has not actively recruited foreign fighters.


Yeah. He prob'ly had to fight his way in...

The group, though, has declared that it worked with an Al Qaeda branch in Iraq on at least one operation, in November. Asharq al-Awsat said al-Ghamdi started studying medicine in Sudan when his father worked and lived there. Al-Ghamdi stayed to complete his studies when his family returned to Saudi Arabia, the paper reported, without saying when the family left. It said the father said he learned Dec. 16 that his son had withdrawn all the money left in a Sudanese bank account for him and later received a phone call from his son telling him that he was in Iraq to fight the Americans. The al-Ghamdis are a large Saudi clan. Three al-Ghamdis were among the Sept. 11 hijackers.


Cue "Family Affair" theme.

Saudi Arabia has launched a crackdown on militants that started after terrorism was brought home with an alleged Al Qaeda attack on three residential compounds in Riyadh in May 2003. The kingdom also has been under pressure to ensure Saudi militants do not cross its border into Iraq.
Posted by: Anonymous4724 || 01/03/2005 11:48:29 AM || Comments || Link || E-Mail|| [298 views] Top|| File under:
Africa: North
GIA leader captured
The leader of Algeria's second largest Islamic rebel group has been arrested, the Interior Ministry said on Monday, dealing a fresh blow to radical Muslim militants fighting the secular government. The arrest of Nourredine Boudiafi, head of the Armed Islamic Group (GIA), came six months after the killing of Nabil Sahraoui, head of the larger and more active Salafist Group for Preaching and Combat (GSPC), North Africa's top extremist group which has ties to al Qaeda. Boudiafi was detained during an operation that started on November 5 in Bab Ezzouar, on the outskirts of Algiers, the ministry said in a statement carried by the official APS news agency.

Authorities dismantled several GIA support networks near the capital. The statement did not say exactly when Boudiafi was detained and ministry officials were not available for comment. Police chief Ali Tounsi said recently that between 300 and 500 rebels were still active in Algeria, most in GSPC ranks.
Posted by: Dan Darling || 01/03/2005 12:08:44 PM || Comments || Link || E-Mail|| [279 views] Top|| File under:
Iraq-Jordan
Marine sniper credited with longest confirmed kill in Iraq
Seen through a twenty-power spot scope, terrorists scrambled to deliver another mortar round into the tube. Across the Euphrates River from a concealed rooftop, the Marine sniper breathed gently and then squeezed a few pounds of pressure to the delicate trigger of the M40A3 sniper rifle in his grasp. The rifle's crack froze the booming Fallujah battle like a photograph. As he moved the bolt back to load another round of 7.62mm ammunition, the sniper's spotter confirmed the terrorist went down from the shot mere seconds before the next crack of the rifle dropped another. It wasn't the sniper's first kill in Iraq, but it was one for the history books. On Nov. 11, 2004, while coalition forces fought to wrest control of Fallujah from a terrorist insurgency, Marine scout snipers with Company B, 1st Battalion, 23rd Marine Regiment, 31st Marine Expeditionary Unit, applied their basic infantry skills and took them to a higher level. "From the information we have, our chief scout sniper has the longest confirmed kill in Iraq so far," said Capt. Shayne McGinty, weapons platoon commander for "Bravo" Co. "In Fallujah there were some bad guys firing mortars at us and he took them out from more than 1,000 yards."

Well more than half a mile. Hooah!
Posted by: Seafarious || 01/03/2005 11:02:43 AM || Comments || Link || E-Mail|| [358 views] Top|| File under:
Islamic Army in Iraq threatens attacks in US
The Islamic Army in Iraq, one of the main armed groups fighting US forces in the war-torn country, has threatened to carry out attacks inside the United States, according to a statement posted on a website Monday. This year "will bring woes on America. The mujahedeen (holy warriors) have prepared big surprises for your sons outside America and a big surprise for you inside America," said the statement whose authenticity could not be confirmed.
The statement appeared to mark a disturbing shift in strategy by the shadowy Sunni Muslim group which has claimed a number of attacks and killings of hostages in Iraq, including an Italian journalist and two Pakistanis. But last month it freed two French journalists held hostage for four months.

The mujahedeen "will take the battle from inside our country (Iraq) to yours," the statement said. "We address you after you finished celebrating the new year, hoping that you are no longer drunk ... We will give American civilians a taste of what civilians in our country go through," said the statement, presented as a "message to the American people." The message, which described the American people as "uncivilized" and "ignorant," claimed that "the whole world" hates America. "Are you aware that the number of those who support striking America on its own turf has greatly increased?" it said. "Last year was a picnic for your soldiers (in Iraq). The year 2005 will witness a quantitative and qualitative change in the operations against your army, which will go down in history," the statement said.

The Islamic Army was one of three radical Islamist groups, along with the Al-Qaeda linked Ansar Al-Sunna and the previously unknown Army of the Mujahedeen, which warned in an Internet statement last week they would strike at anyone taking part in the January 30 elections in Iraq. "Those who participate in this dirty farce will not be sheltered from the blows of the mujahedeen," said the statement.
Posted by: Steve || 01/03/2005 10:14:57 AM || Comments || Link || E-Mail|| [281 views] Top|| File under:
Afghanistan/South Asia
Bangla: Islamist militant chief remanded
Sayed Kawsar Hussain Siddiki Raja, the self-styled chief of Islamist militant group Shahadat-e Al Hiqma, was remanded for the third time yesterday. Rajshahi Metropolitan Magistrate AMA Rahman placed him on a five-day remand. Detective Branch of Police, however, petitioned for a seven-day remand on December 4. DB Inspector Ronobir Chakma told the court yesterday that Kawsar had been involved in seditious activities. "Police need to interrogate him further to know about his accomplices and the source of money and support." Kawsar had been remanded for seven days twice in November last year and quizzed in the joint interrogation cell in Dhaka. He along with five others was arrested under section 54 of the CrPC for storming the Boalia Police Station on November 6.

Police arrested him for the first time on April 23 in 2002 for alleged anti-state activities. But he was freed on July 30, 2002. He was once again held on September 24, 2002 but was granted bail on December 21,the same year. Following the press conference of February 8, 2003 where Kawsar announced his group's aim to turn Bangladesh into an Islamic state through an armed struggle, the government banned his party on February 9, 2003. Later on March 20, 2003, police brought sedition charge against him and eight of his associates. But he was yet again released on bail on April 14,2003.
Posted by: Steve || 01/03/2005 9:51:30 AM || Comments || Link || E-Mail|| [278 views] Top|| File under:
Iraq-Jordan
Booby-trapped body kills policeman
A POLICEMAN has been killed and two others wounded when a booby-trapped beheaded corpse exploded in a town in northern Iraq. The policemen on patrol had discovered the beheaded corpse in the volatile town of Tallafar west of Mosul, where Iraqi and US forces fought intense street battles with insurgents in September, the Iraqi Government said in a statement. "The Iraqi police officers secured the site and attempted to search the remains in order to identify the body," the statement said. "As the officers approached the remains, an improvised explosive device attached to the body exploded." The Government called it another attempt "to thwart Iraq's efforts to conduct free and fair elections" on January 30.
Posted by: tipper || 01/03/2005 9:43:47 AM || Comments || Link || E-Mail|| [277 views] Top|| File under:
Afghanistan/South Asia
Ex-MNA, three aides shot dead
GUJRAT Pakiwakiland: Former MNA Syed Manzoor Hussain Shah and his three aides were shot dead by unidentified assailants in an ambush on the GT Road near Theekarian Morr on Sunday. Two of his other companions were injured in the attack. Belonging to the Qulewal Syedan village, Mr Shah and his companions were on way home in a jeep and a car after attending a marriage ceremony when the assailants sprayed their vehicles with bullets.


They were probably just celebrating...

Manzoor Shah, Ashraf Dar, Ghulam Ali and Iqbal died on the spot while Yasir Shah and an unknown man suffered critical injuries. Witnesses claimed that the attackers were in a white car with no number plate. The number of attackers could not be known.


Since the defenders were too busy dying.

Mr Shah had started his political career in 1964 when he was elected a councillor from Lalamusa. He was elected MNA in 1985, 1990 and 1997 and was considered to be a close friend of the Chaudhrys of Gujrat. His only son, Abbas Shah, had also been murdered in 1993. The motive behind the killings could not be ascertained immediately. No case was registered till the filing of this report as Lalamusa city police claimed they had not received any written application from the aggrieved family.


Can't investigate a murder without a written complaint.
Posted by: Steve White || 01/03/2005 12:44:31 AM || Comments || Link || E-Mail|| [269 views] Top|| File under:
US soldier killed near Herat
A US soldier and an Afghan citizen were killed early Sunday in a gun battle in western Afghanistan's Shind and district near the city of Herat, a US military spokesman said. "One US soldier and one Afghan citizen were killed in an exchange of fire in Shindand when US soldiers were searching a compound," Major Mark McCann said. It is unclear whether the deaths were the result of a Taliban attack or due to factional clashes in the district which was the scene of fierce battles between rival warlords in August and September last year. "No further details are available at this time," McCann said.

Posted by: Steve White || 01/03/2005 12:38:18 AM || Comments || Link || E-Mail|| [277 views] Top|| File under:
Iraq-Jordan
Insurgent attacks have cost Iraq $8,000,000,000 in oil revenue
Insurgent attacks on Iraq's vital oil industry have cost the country nearly eight billion dollars in lost export revenue since March 2003, Oil Minister Thamer Abbas Ghadban said yesterday. "We want to tell the Iraqi people that there is an all-out war against the country's oil infrastructure," Ghadban told reporters as he toured the capital's Dura refinery, which came under mortar fire last week. Ghadban estimated lost export revenue from sabotage at about eight billion dollars since the March 2003 US-led invasion of Iraq, which sits on the world's second largest reserves of crude oil. "Exports are now limited only to the south, there are no exports in the north, " he added. Oil exports from southern terminals in Basra are averaging 1.8 million barrels per day.

Osama bin Laden ordered his supporters to sabotage oil facilities in Iraq and the Gulf, in an audiotape attributed to the Al-Qaeda leader broadcast on an Islamist website last month. "Take jihad (holy war) to stop (the Americans) getting hold of (the oil). Concentrate your operations on the oil, in particular in Iraq and the Gulf," said the voice on the tape. Ghadban has warned that sabotage is to blame for fuel shortages that continue to plague the country despite its oil wealth, sometimes forcing people to wait a whole day to fill up their vehicles.

But power supply is also affected with most sections of Baghdad plunged in darkness almost every night and residents having to rely on generators. The Dura refinery provides fuel for Baghdad's main power plant, which supplies electricity for most of the capital and outlying areas. Ghadban said attacks continued over the weekend, with a pipeline transporting crude from the oilfields of Kirkuk in northern Iraq to the Baiji refinery bombed and a power plant in Mussayab, south of the capital, also attacked.
Posted by: Dan Darling || 01/03/2005 12:07:14 AM || Comments || Link || E-Mail|| [292 views] Top|| File under:
Al-Qaeda fighters entering Iraq from Saudi Arabia
Large numbers of Al Qaeda fighters are still crossing freely from Saudi Arabia into Southern Iraq, according to senior military officials in Basra. Terrorists and weapons continue to flow into the country as it gears up for elections, said Colonel Jouke Spolestra, in charge of security sector reform in the southern Iraqi provinces. Col Spolestra, of the Royal Netherlands Navy, said that despite regular military patrols and raids on suspected insurgent strongholds, British-led forces had failed to halt the trafficking in personnel and arms. "People are coming in from Saudi Arabia, that is one cause of concern for us. There is a flow of weapons, illegal immigrants and of course even Al Qaeda. We do have patrols, but it is an open border," he said.

The Dutch officer, serving alongside British forces as part of the multinational division, said ancient desert trails and newer tunnels enabled fighters to enter Iraq undetected. He also conceded there was little accurate intelligence on the numbers of militants making the trip. He insisted newly trained Iraqi border police and European military contingents were capturing fighters - but admitted only a tiny fraction were actually caught. "Quite often there are arrests being made," he said. "We pick up all kinds of people, maybe terrorists, foreign fighters, people coming from Yemen or Saudi Arabia. Also weapons smugglers. The whole spectrum of smugglers of terrorists are being caught, but it is probably only a small percentage."
Posted by: Dan Darling || 01/03/2005 12:04:38 AM || Comments || Link || E-Mail|| [279 views] Top|| File under:
19 killed in Iraqi car bombing
Insurgents pressed their unrelenting campaign to demolish the fledgling Iraqi security forces on Sunday, killing 18 members of the Iraqi National Guard and a civilian with a suicide car bomb north of Baghdad, the United States Army said, and killing several police officers and local officials in other attacks around the country. Scores of national guard and police officers have been killed in the last few weeks alone as insurgents have sought to cripple the interim government and disrupt national elections scheduled for Jan. 30.
Continued on Page 49
Posted by: Dan Darling || 01/03/2005 12:09:44 AM || Comments || Link || E-Mail|| [740 views] Top|| File under:
Afghanistan/South Asia
Explosion rocks paramilitary base in Pakistan
A small homemade bomb exploded at a base housing paramilitary troops in a remote southwestern Pakistan town Sunday, police said. No injuries were reported, and no one claimed responsibility. The bomb went off near shops being built for soldiers inside the base in Turbat town, about 650 kilometers (400 miles) southwest of Quetta, the capital of the southwestern province of Baluchistan, said local police official Mohammed Nasim. Though there's been no claim of responsibility, authorities suspect ethnic Baluch nationalist groups for several attacks targeting security forces in the province. The groups, which deny involvement, are accused of backing demands for an increase in royalties from resources extracted in Baluchistan.
Posted by: Seafarious || 01/03/2005 8:14:10 PM || Comments || Link || E-Mail|| [277 views] Top|| File under:
2 Turkish al-Qaeda extradicted
Pakistan on Sunday extradited two Turks suspected of links to the Al Qaeda network who were immediately arrested and charged by Turkish authorities, the Anatolia news agency reported. Mehmet Yilmaz and Mahmut Kaplan, who were arrested in Lahore in August, were brought before a court in Gaziantep, where they are wanted for "membership of a clandestine Islamist organisation", the news agency reported. Pakistani authorities suspect Yilmaz of having fought alongside Afghanistan's Taliban regime.
Posted by: Dan Darling || 01/03/2005 12:05:53 AM || Comments || Link || E-Mail|| [265 views] Top|| File under:
Who's in the News
76
[untagged]
Bookmark
E-Mail Me
The Classics
The O Club
Rantburg Store
The Bloids
The Never-ending Story
Thugburg
Gulf War I
The Way We Were
Bio
Merry-Go-Blog
Hair Through the Ages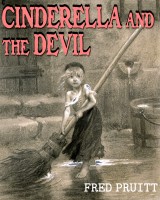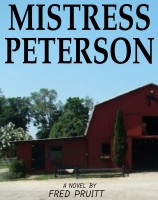 On Sale now!


A multi-volume chronology and reference guide set detailing three years of the Mexican Drug War between 2010 and 2012.

Rantburg.com and borderlandbeat.com correspondent and author Chris Covert presents his first non-fiction work detailing the drug and gang related violence in Mexico.

Chris gives us Mexican press dispatches of drug and gang war violence over three years, presented in a multi volume set intended to chronicle the death, violence and mayhem which has dominated Mexico for six years.
Click here for more information


Meet the Mods
In no particular order...


Steve White
Seafarious
Pappy
lotp
Scooter McGruder
john frum
tu3031
badanov
sherry
ryuge
GolfBravoUSMC
Bright Pebbles
trailing wife
Gloria
Fred
Besoeker
Glenmore
Frank G
3dc
Skidmark
Alaska Paul



Better than the average link...



Rantburg was assembled from recycled algorithms in the United States of America. No trees were destroyed in the production of this weblog. We did hurt some, though. Sorry.
3.235.22.104