Afghanistan
In Afghanistan, roadside bomb attacks kill 9
[Iran Press TV Latest] Roadside bomb attacks have killed at least nine people in Badghis and Khost provinces in northern Afghanistan.

The Taliban claimed responsibility for the Friday bomb attack in Badghis province that killed two women and three men, including their driver. Afghan officials have confirmed the attack.

The incident took place when their vehicle hit a bomb on a main road in Bala Murghab district, said Sharafuddin Majidi, a spokesman for the provincial governor.

Meanwhile, the deputy police chief of Khost province, Youqb Khan, said at least four security guards for a road construction crew were killed on Friday, when their vehicle was hit by a roadside bomb.

Police say the Taliban rule in the region makes it impossible for government forces to enter the premises because of planted mines.

Western intelligence officials say the Taliban are spreading across the country and their tactics are becoming more effective.

UN figures show civilian deaths in Afghanistan rose by 10.8 percent in the first 10 months of 2009.

Posted by: Fred || 01/02/2010 00:00 || Comments || Link || E-Mail|| [371 views] Top|| File under: Taliban
Africa Horn
Singaporean-flagged tanker hijacked off Somalia
Somali pirates have seized a Singapore-flagged tanker in the Gulf of Aden, a European Union counter-piracy force says.

The MV Pramoni with a crew of 17 Indonesians, five Chinese, one Nigerian and one Vietnamese, was en route to Kandla in India, the European Union Naval Force Somalia (EUNAVFOR) said in a statement on Friday.

The captain sent a distress call, saying that the ship had been hijacked and all the crew were well, the statement added late on Friday.

The pirates also hijacked the British chemical tanker St. James Park, the Panamanian-flagged bulk carrier Navios Apollon and the Yemeni cargo ship Al-Mahmoudia 2 over the past few days.

More than 10 vessels are currently in the custody of the pirates.

Somali pirates have made millions of dollars in ransom through seizing ships in the Gulf of Aden, one of the world's busiest shipping lanes, linking Europe to Asia.
Posted by: Fred || 01/02/2010 00:00 || Comments || Link || E-Mail|| [405 views] Top|| File under: Pirates
Somalia says airport chemicals man held in prison
[Asharq al-Aswat] Somali arrested while trying to board a Dubai-bound plane in November with a suspicious white powder, liquid and syringes is being held in the country's main prison, a police source said on Thursday.
Security officials had initially thought the chemicals were for use in a scam to supposedly make U.S. dollars. But the botched attempt to blow up a U.S.-bound plane on Dec. 25 aroused suspicions the Somali may have had similar aims.

"The man who was arrested with the chemicals was transferred to the central prison. He has not yet been sentenced but he is in jail," said a senior police officer who did not wish to be named.


Posted by: Fred || 01/02/2010 00:00 || Comments || Link || E-Mail|| [343 views] Top|| File under: Islamic Courts
Africa Subsaharan
Senegal clashes as archbishop says Christians insulted
Security forces in Senegal fired tear gas at a crowd hurling rocks on Wednesday, as violence erupted after the archbishop of Dakar accused the president of insulting the country's Christian minority.

Several dozen young people threw stones at security forces Wednesday outside Dakar cathedral, an AFP journalist said, as worshippers leaving the service tried to reason with the angry crowd.

The clashes broke out following a New Year message from cardinal Theodore Adrien Sarr, the archbishop of Dakar, who accused the government in the Muslim majority country of insulting Senegal's Christians. The archbishop said President Abdoulaye Wade had made "damaging remarks" about Christians. He added it was "scandalous and intolerable that the divinity of Jesus Christ, heart of our faith, is called into question and ridiculed by the highest authority of the state."

The archbishop was angered by Wade's comments on Monday about Christian churches -- the president said Muslims view churches as places to "pray to someone who is not God."
Posted by: Fred || 01/02/2010 00:00 || Comments || Link || E-Mail|| [546 views] Top|| File under: Global Jihad
Arabia
Yemeni forces fight it out with Houthis
[Al Arabiya Latest] Yemeni forces clashed with Shiite rebels, killing 11 in a country where Washington and Riyadh fear al-Qaeda may be gaining a stronger foothold, and Yemen's president reiterated a call to rebels to end the violence. "Eleven terrorists were killed and others were wounded in widespread combing operations and strikes by military and security units on Thursday against gatherings of Houthi terrorists in a number of areas," a government source told Reuters on Friday.

The 26 September news website, quoting an unnamed source, said Yemeni forces had destroyed a "terrorist den" in the northern Saada region on Thursday.

Thursday's strikes destroyed a group of rebel vehicles near the town of Saada, and flames were seen rising from the area, the website said. A car carrying ammunition was destroyed.

Yemeni President Ali Abdullah Saleh, in a New Year message published in a government newspaper, called on northern rebels and southern separatists to abandon violence and urged anyone tempted by al-Qaeda to reconsider. "The time has come to lay down your weapons, to steer clear of the violence and the terror and evil acts so as to save your souls and be good citizens in your society," Saleh wrote in al-Thawra.

He also called again on northern rebels to accept a ceasefire, release prisoners, return stolen civilian and military materials and agree to stop attacks on Saudi territory.
Posted by: Fred || 01/02/2010 00:00 || Comments || Link || E-Mail|| [398 views] Top|| File under:
Saudi jets pound northern Yemen
[Iran Press TV Latest] The Houthi fighters in Yemen say Saudi warplanes have carried out several airstrikes on the country's beleaguered northern areas, leaving a child dead. According to the fighters, the warplanes targeted more than 20 villages in Sa'ada province on Friday.

The fighters also reported that they have repelled an incursion by Saudi troops in an area near the border.

Saudi Arabia joined the Yemeni government's campaign of cracking down on the Houthi fighters on November 3. Sana'a launched Operation Scorched Earth in August 2009, claiming that the fighters had breached the terms of a ceasefire by taking foreign tourists hostage.

The Houthis, however, deny the charges accusing the Yemeni government of violation of their civil rights, political, economic and religious marginalization as well as large-scale corruption.

Meanwhile, a Yemeni government source claimed that eleven fighters were killed in clashes with the country's military. The Source added that a number of "others were wounded in widespread combing operations and strikes by military and security units on Thursday against gatherings of Houthis," Reuters reported on Friday.

Another unnamed source also claimed that Yemeni forces destroyed what he called a "terrorist den" in the northern Sa'ada region on Thursday, Reuters reported.
Posted by: Fred || 01/02/2010 00:00 || Comments || Link || E-Mail|| [511 views] Top|| File under:
Yemenis in raid on al-Qa'ida stronghold
SANAA: Yemeni forces raided an al-Qa'ida hideout and set off a battle yesterday as the government vowed to eliminate the group claiming it was behind the Christmas bombing attempt on a US airliner.

The fighting took place in an al-Qa'ida stronghold in western Yemen, haven for a group that attacked the US embassy in the country in 2008, killing 10 Yemeni guards and four civilians. A government statement said at least one suspected militant was arrested.

"The (Interior) Ministry will continue tracking down al-Qa'ida terrorists and will continue its strikes against the group until it is totally eliminated," Deputy Interior Minister Saleh al-Zawari told senior military officials at a meeting in Mareb, another province believed to shelter al-Qa'ida fighters.
Continued on Page 49
Posted by: Steve White || 01/02/2010 00:00 || Comments || Link || E-Mail|| [433 views] Top|| File under:
Caribbean-Latin America
Colombian forces kill 18 FARC members
Colombian forces have killed 18 FARC rebels and captured another nine in a surprise assault in the center of the country.

About 100 members of the Revolutionary Armed Forces of Colombia (FARC) were reportedly caught off guard while celebrating the New Year. Colombian officials would not confirm the strike.

The attack began with an airstrike and was followed up with an assault on the FARC location by ground troops. The two sides exchanged fire, but there were no immediate reports of military casualties.
Posted by: Fred || 01/02/2010 00:00 || Comments || Link || E-Mail|| [362 views] Top|| File under: Commies
Spaniard held in Chile over explosives cache
(CNN) -- A Spanish citizen has been arrested in Chile after officials said they found a large cache of explosives in his house, the Telam news outlet reported Friday.

The explosives matched material used in four bombings in the region in 2009, said Telam, the government-run news agency in neighboring Argentina. Chilean media reported the arrest, but the official state-run CAN news agency did not.

Authorities did not release the man's name after his arrest Thursday in the Araucania region of central Chile, Telam said. The suspect lived in the city of Padre Las Casas, which is 680 kilometers (422 miles) south of Santiago, Chile's capital.

Chilean media identified him as a 38-year-old Spaniard who arrived in the region in March. He worked as a writer and translator, La Tercera newspaper said. Bio-Bio Radio identified him as a Basque poet and writer.

Authorities said they found a high-power, unexploded bomb Thursday in front of the Auracania Ministry of Justice in the nearby city of Temuco. The bomb did not explode, officials said, because the fuse failed to detonate the explosives.

Similar bombs were placed in the past 12 months in front of the Regional Public Defender's Office, a plaza and a pharmacy, Telam and Chilean media said.


Posted by: Fred || 01/02/2010 00:00 || Comments || Link || E-Mail|| [378 views] Top|| File under:
Home Front: WoT
Rocket Launcher Found In Houston Apartment
Police went to a southwest Houston apartment to break up a disturbance but ended up finding something else, KPRC Local 2 reported Wednesday.

A woman called police on Monday and said a man was forcing his way into her apartment in the 5300 block of Elm Street. When officers went inside, they found something that made them concerned enough to call the bomb squad.

They found an AT-4 shoulder-mounted rocket launcher. It can shoot a missile nearly 1,000 feet through buildings and tanks.


Did they find a rocket or the empty tube? It makes a difference.

"It gives infantrymen the advantage with an ultra-light weapon that can stop vehicles, armored vehicles as well as main battle tanks and fortifications," said Oscar Saldivar of Top Brass Military and Tactical on the North Freeway.

That type of rocket launcher has been used in Iraq and Afghanistan.

The renter of the apartment didn't want to talk to KPRC Local 2.

"This is my house," the woman said. " Get away from here. I don't want to talk to nobody."

The woman did tell police that the rocket launcher belonged to Nabilaye I. Yansane, someone whom she allowed to store items at her apartment.

Police records show that she didn't want Yansane at her apartment, so she called them. According to court documents, officers also found Jihadist writings that allegedly belonged to Yansane. The woman didn't want to talk to KPRC Local 2 about that, either.

"I don't know," she said. "You'll have to ask the police."

Yansane was charged with criminal trespassing and pleaded guilty. He was sentenced to three days in jail, which he has already served. No charges related to the rocket launcher or writings were filed.

"Other people could have had access to the apartment, so maybe if a rocket launcher was located there, as is stated in the offense report, maybe it belonged to somebody else," attorney Garl Polland said.

Prosecutors said there are no state charges for having the unarmed launcher or possessing Jihadist writings, unless they contain some type of threat.

The former director of Houston's FBI office said rocket launchers can be dangerous if they're in the wrong hands. "I don't know any other use for those weapons except in combat," Don Clark said. "I've had them in combat, used them in combat. That's what they are used for."

Houston police said they did a thorough investigation and did not find any ties to terrorists or a terrorist network.
Posted by: Fred || 01/02/2010 00:00 || Comments || Link || E-Mail|| [354 views] Top|| File under:
Security Concern Causes Flight to Return to St. Louis
ST. LOUIS — Company officials say a United Airlines Express flight headed to Chicago had to return to St. Louis as a precaution because of a screening issue. GoJet Airlines, the regional carrier that operated Flight 7445, had a problem with its computers Friday morning, and had to use a manual system to check in passengers.

A spokesman for Trans State Holdings, which owns GoJet, says the computers started working again after the flight took off from Lambert-St. Louis International Airport. That's when the airline learned the name of one of the passengers on the flight matched a name on the Transportation Security Administration's restricted passenger list.

The Trans State Holdings spokesman, Fred Oxley, says the flight returned around 8 a.m. as a precaution, and took off again around 9:30 a.m. after the airline determined the passenger was not the same person on the list. The plane later landed in Chicago.
Posted by: Steve White || 01/02/2010 00:00 || Comments || Link || E-Mail|| [350 views] Top|| File under:
Senior Taliban leader reported killed in New Year's Eve strike
Hat tip to the Long War Journal:


The US killed a senior Taliban leader in an airstrike in the Mir Ali region in North Waziristan, Pakistan, on New Year's Eve, 2009.

Haji Omar Khan, a senior Taliban leader in South Waziristan who strong ties to Mullah Omar, was killed in the Dec. 31, 2009 airstrike on a safe house in the town of Machi Khel, according to his family. The body is being repatriated to his home town in South Waziristan.

The New Year's Ever strike is also said to have killed the son of Karim Khan, the tribal leader who ran the safe house, and two other people, according to The Frontier Post.



This article starring:
Haji Omar Khan
Posted by: 3dc || 01/02/2010 02:13 || Comments || Link || E-Mail|| [369 views] Top|| File under:
At least six killed in two drone attacks in North Waziristan
[Dawn] Missiles from a US drone slammed into a car killing three militants Friday, the second such strike in two days in Pakistan's tribal region of North Waziristan, security officials said. The northwest, rife with militant networks, has been the focus of a hail of bombings in the past month by US spy planes, as Washington targets militant groups it says Pakistan is struggling to tackle.

The morning attack by a drone aircraft struck a vehicle carrying suspected militants in Ghundikala village, 15 kilometres east of Miramshah, the main town of North Waziristan, close to the Afghan border. "A US drone fired two missiles, targeting a vehicle and killing three militants," a senior security official in the area told AFP. "The identity of militants is not known yet. It is also not clear whether any high value target was present in the area when the attack took place." Another security official confirmed the strike and the casualties.

"We saw a vehicle engulfed in flames after the missile strike," a local tribesman in the area told AFP by phone on condition of anonymity. "It was difficult to go close to the vehicle as it was surrounded by militants, who later removed dead bodies from the wreckage." It was not clear which group was targeted.

North Waziristan is rife with Taliban militants, Al-Qaeda fighters and members of the powerful Haqqani network, which is known for staging attacks on foreign troops in Afghanistan.

The bombing comes the morning after a US drone attack killed four militants in Machikhel village, about 25 kilometres east of Miramshah, after which officials suggested some of the dead were Al-Qaeda operatives.

Seven US missile strikes in the same area of North Waziristan have killed 44 people in the past month, although the identities of those killed are hard to verify as the deaths are deep in Taliban-controlled territory.

More than 70 US drone missile strikes have killed at least 662 people in Pakistan since August 2008. The United States does not confirm drone attacks, but its military is the only force that deploys drones in the region.

Posted by: Fred || 01/02/2010 00:00 || Comments || Link || E-Mail|| [695 views] Top|| File under: al-Qaeda in Pakistan
Remote-controlled bomb attack kills four in Bajaur
[Dawn] At least four people were killed in a remote-controlled bomb attack in the tribal region of Bajaur Agency on Friday.

Militants attacked a vehicle with a remote-controlled bomb in Salarzai district of Bajaur Agency, sources told Dawn News.

Officials are yet to confirm the number of casualties and the identities of those killed in this attack.

Some officials suggested that members of local tribal lashkar (militia) fighting against militants in Salarzai may have been attacked in the remote-controlled explosion.
Posted by: Fred || 01/02/2010 00:00 || Comments || Link || E-Mail|| [358 views] Top|| File under: TTP
Sheikhupura police foil terror bid
[Dawn] Police recovered twelve bombs tied with twelve pylons of the main power cable near Kala Shah Kaku Grid Station in District Sheikhupura on Friday.

According to police, the bombs -- weighing two kilograms each -- were recovered after locals in the villager pointed out that some suspicious plastic bags were tied with pylons of main electricity cable.

A bomb disposal squad was immediately called in, who took the bombs in their custody after defusing them.

No arrests have been made in this regard by the police so far.

Posted by: Fred || 01/02/2010 00:00 || Comments || Link || E-Mail|| [371 views] Top|| File under: TTP
Nato tankers attacked in Quetta
[Dawn] Unknown assailants damaged two Nato tankers in Quetta by opening fire on one of them and torching the other. However, no casualty has so far been reported.

According to police, the incident took place on the city's outskirts, in Kuchlak, early Friday. The tankers were on their way to the border town of Chaman carrying fuel from Karachi for Nato forces in Afghanistan.

The assailants opened fire on one of the tankers smashing its windscreen. They torched the other truck causing serious damage to the vehicle's front. Loaded fuel, however, remained safe.

Police rushed the site and placed a cordon around the area. An investigation was underway.

Posted by: Fred || 01/02/2010 00:00 || Comments || Link || E-Mail|| [364 views] Top|| File under: Taliban
Haji Omar shovel-ready after Thursday's strike
The death toll of Thursday's drone attack in Machikhel village of the NWA has reached six while it has also been confirmed that a prominent Pakistani Taliban commander Haji Omar was among the six people killed in the last drone attack of 2009.

The wanted commander belonged to the Yargul Khel sub-clan of Ahmadzai Wazir tribe, inhabiting Wana, Azam Warsak and Shakai subdivisions of the troubled South Waziristan Agency. He, along with other fellow militants, was staying at a Hujra of a local journalist Karim Khan Waziristani.

The Hujra was struck by the CIA-operated spy plane, which also damaged the adjacent house of the journalist, killing him and injuring his brother, Asif. The drone fired two missiles on the Hujra, located 15 kilometres northwest of Mirali subdivision in North Waziristan.

Taliban sources said Omar had returned from Kandahar 10 days ago where he had gone to fight against the US-led forces.


I think the Predator followed him home.

Meanwhile, in the first drone attack of 2010, two tribesmen were killed and another sustained injuries when their car was hit by two missiles fired by the CIA-operated spy plane in Hakimkhel village of Mirali subdivision in North Waziristan on Friday. Official and tribal sources said the car just came out of a house in Hakimkhel village and was on its way to Naurak near Mirali when it came under attack.

Doctors at Miramshah hospital said the one who died at the hospital was a local teenager, belonging to Borakhel Wazir tribe, inhabiting Naurak village of Mirali subdivision. The villagers strongly protested when their bodies were brought to the village.

They demanded of the government and armed forces to take note of the attack. The villagers complained that frequent flights of drones had made their lives miserable. They complained that many people had stopped going to mosques due to fear of missile strikes by the US drone attacks.
Posted by: Fred || 01/02/2010 00:00 || Comments || Link || E-Mail|| [365 views] Top|| File under: TTP
TTP claims CIA attack in Khost
[The News (Pak) Top Stories] The Tehreek-e-Taliban Pakistan (TTP) claimed on Friday that they used a turncoat CIA operative to carry out a suicide bombing that killed seven American CIA employees in Afghanistan as revenge for a top militant leader's death in a US missile strike.

The announcement was nearly impossible to verify. It is highly unusual for the Pakistani Taliban to claim credit for an attack in Afghanistan. CIA spokesman George Little could not confirm the account.

The suicide bomber struck the CIA's operation at Camp Chapman in eastern Khost province on Wednesday. The base was used to direct and coordinate CIA operations and intelligence gathering in Khost.

Qari Hussain, a top militant commander, said militants had been searching for a way to damage the CIA's ability to launch missile strikes on the Pakistani side. Hussain said a "CIA agent" contacted Pakistani Taliban commanders, was trained and sent to Khost.

After the attack, Afghan Taliban spokesman Zabiullah Mujahid said an Afghan National Army officer wearing a suicide vest had entered the base and blew himself up. There has been no independent confirmation of the bomber's identity.

Posted by: Fred || 01/02/2010 00:00 || Comments || Link || E-Mail|| [372 views] Top|| File under: TTP
88 killed in Pakistan volleyball game suicide blast
[Al Arabiya Latest] A suicide bomber in a vehicle blew himself up at a volleyball game in northwest Pakistan on Friday, killing at least 75 people, officials said, the latest in a long series of deadly attacks by al-Qaeda-linked militants.

"We have confirmed a figure of 75 deaths. There are many more wounded who are being rushed to hospitals in private vehicles," a local police official, Habibullah Khan, told Reuters by telephone.

The bomber struck as young men in a village near the town of Lakki Marwat were playing volleyball in front of a crowd of spectators, including elderly residents and children, officials said.

Al-Qaeda-linked Taliban militants are known to have strongholds in the region. The death toll could climb sharply as many people were buried under the rubble of nearby houses, officials said.

An attack on a sporting event is highly unusual, although militants have recently started bombing crowded civilians areas like markets to inflict mass casualties, spreading fear and chaos.

Khalid Israr, a senior regional official who spoke by telephone from a hospital treating blast victims said several people recalled seeing the bomber drive a vehicle onto the playing field and blow himself up. Dozens of anguished people, he said, were gathered at the hospital.


Posted by: Fred || 01/02/2010 00:00 || Comments || Link || E-Mail|| [376 views] Top|| File under: TTP
Israel-Palestine-Jordan
Life sentence for PFLP military leader
[Ma'an] An Israeli court in Jerusalem sentenced A'hed Abu Ghulmah, a leader of the armed wing of the Popular Front for the Liberation of Palestine, to a life term and an additional five years of imprisonment.

He was previously charged with leading the military group that that killed Israel's right-wing tourism minister, Rehavam Zeevi, in October 2001 in response to the assassination of the PFLP's secretary-general, Abu Ali Mustafa.

Abu Ghulmah, from the village of Beit Furik east of the West Bank city of Nablus, is married with three children.

He was arrested in March 2006 along with current PFLP secretary-general Ahmad Sa'adat and others when the Israeli army broke into, destroyed and abducted the group from the Palestinian Authority-controlled central prison in Jericho.

Israel also arrested Linan and Mohammad Abu Ghulma, Ahed's sister and brother. The Abu Ghulma family described the sentence as unjust and appealed to the international community to intervene to release A'hed, whom they described as a resistance fighter.

Israel considers the PFLP, along with its military wing, a terrorist organization.
Posted by: Fred || 01/02/2010 00:00 || Comments || Link || E-Mail|| [383 views] Top|| File under: PFLP
PRC: Assassination attempt thwarted
[Ma'an] An unidentified man carried bags of explosives to the office of the Popular Resistance Committees Secretary General Abu Al-Qasem Dughmush, but the bag failed to detonate, a statement from the party said Friday.

Officials in the party said they believed the move was an assassination attempt and that "security apparatuses within the movement" are searching the responsible party. A statement blamed Israel for the move, and urged other resistance groups to step-up cautionary procedures.

"The bags were delivered by an unknown man from a car rental office," a statement explained, noting the involvement of local de facto government security officials in the search for the perpetrators.

PRC denounced the reported attack, saying the movement would "stick to the option of resistance," despite the incident.

On Thursday, PRC militants claimed involvement in a three-hour clash with Israeli forces in the northern Gaza Strip near the coastline.
Posted by: Fred || 01/02/2010 00:00 || Comments || Link || E-Mail|| [483 views] Top|| File under: Popular Resistance Committees
PFLP claims responsibility for projectile launch
[Ma'an] The armed wing of the Popular Front for the Liberation of Palestine (PFLP) claimed they fired two homemade projectiles from Gaza into the Israeli town of Netivot on Thursday night.

The Abu Ali Mustafa Brigades said in a statement issued on Friday that the attack was "a confirmation of continued resistance."

On Thursday night a military spokesman confirmed that one projectile landed in Netivot. There were no reports of casualties.
Posted by: Fred || 01/02/2010 00:00 || Comments || Link || E-Mail|| [347 views] Top|| File under: PFLP
Israeli police: Fatah official involved in attack on soldiers
[Ma'an] Israeli police accused Fatah official Hatem Abdul Qader of involvement in an attack on two Israeli solders during the October Israeli crackdown on Palestinians seeking entry to Jerusalem and the Al-Aqsa Mosque, his lawyer said.

The police called Abdul Qader to the Russian Compound investigation center in Jerusalem on Wednesday night and questioned him for four hours on the topic, saying the soldiers were ready to testify against him.

Abdul Qader's lawyer Ahmad Safia said the accusations were baseless and only aimed at sending his client to prison. He said Israeli police made no mention of the charges earlier in the month when Abdul Qader was held for 12 hours at the compound.

Abdul Qader himself denied the charges, noting charges should rather be laid on Israeli police who beat him when they raided the Al-Aqsa compound.

The Fatah official was released on bail, and his lawyer handed over the names of several witnesses who would testify on Abdul Qader's behalf against the charges.

For three weeks in September and October clashes persisted in Jerusalem, as the overlap between the Muslim holy month of Ramadan and the start of the Jewish high holidays overlapped. As the Jewish holidays began, restrictions were placed on Palestinians wishing to enter Jerusalem to pray at the Al-Aqsa Mosque, angering hundreds of thousands of faithful denied their right to worship.

In the following weeks, ultra-religious Jewish groups repeatedly attempted to enter the Al-Aqsa compound, sparking a movement by Jerusalemite Palestinians to guard the mosque. More than a 100 Palestinians barricaded themselves in the compound during the period of tension, and on at least three occasions clashes broke out between soldiers, settlers and Palestinians in the holy area. Dozens of other Palestinian protests against the increased Israeli military restrictions on travel to Jerusalem erupted and were stifled.
Posted by: Fred || 01/02/2010 00:00 || Comments || Link || E-Mail|| [358 views] Top|| File under: Fatah
An-Nasser Brigades clash with Israeli forces in northern Gaza
[Ma'an] The An-Nasser Salah Ad-Din Brigades said fighters clashed with Israeli forces in northern Gaza for three hours Thursday morning.

The brigades, affiliated with the Popular Resistance Committees, said Israeli troops were "sneaking onto Al-Ghoul land northwest of Beit Lahia" and were surprised by an attack that lasted from 5am to 8am, when the troops withdrew.

There were no injuries reported with the brigades.

An Israeli military spokeswoman said three armed gunmen opened fire on an Israeli patrol operating in the border area next to the shore in the northern Gaza Strip. She said a naval vessel fired on the men in addition to the ground soldiers, but noted that neither force "confirmed a direct hit." She said there were no damages to Israeli equipment or injuries to soldiers.

The brigades said they were ready to block access of Israeli soldiers to the Gaza Strip at any time.
Posted by: Fred || 01/02/2010 00:00 || Comments || Link || E-Mail|| [371 views] Top|| File under: Popular Resistance Committees
Israeli jets attack Gaza Strip
[Iran Press TV Latest] Israeli warplanes have carried out airstrikes across the Gaza Strip, causing damage in residential areas.

The airstrikes which targeted residential areas in north and central Gaza Strip, caused panic among children in the region, a Press TV correspondent reported on Friday.

So far, no casualties have been reported as a result of the attacks that were reminiscent of Israel's three-week-long onslaught on the Gaza Strip, which was launched in late December and continued into the New Year.

Following the airstrikes, Israeli warplanes were still hovering about the strip.
Posted by: Fred || 01/02/2010 00:00 || Comments || Link || E-Mail|| [507 views] Top|| File under: Hamas
Southeast Asia
Roadside bomb injures six in southern Thailand
Three soldiers and three civilians were injured when terrorists insurgents detonated a roadside bomb to ambush a unit of soldiers in this southern border province Saturday. The bomb was detonated with a walkie-talkie when ten soldiers were travelling in a pick-up truck and on three motorcycles from their post to visit villagers in Bannang Kuver village in Tambon Bannang Sata of Bannang Sata district at 10:235 am. The explosion occurred near the soldiers' post in the Bannang Kuver School.

The home-made bomb was believed to weigh about 10 kilogrammes.
Posted by: ryuge || 01/02/2010 06:34 || Comments || Link || E-Mail|| [527 views] Top|| File under:
Who's in the News
50
[untagged]
5
TTP
3
Govt of Iran
2
PFLP
2
Popular Resistance Committees
2
Taliban
2
Govt of Pakistan
1
Hamas
1
Islamic Courts
1
Pirates
1
al-Qaeda in Pakistan
1
al-Qaeda in Arabia
1
al-Shabaab
1
Commies
1
Fatah
1
Global Jihad
Bookmark
E-Mail Me
The Classics
The O Club
Rantburg Store
The Bloids
The Never-ending Story
Thugburg
Gulf War I
The Way We Were
Bio
Merry-Go-Blog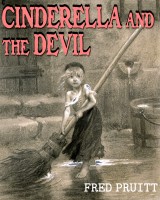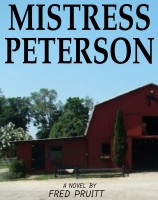 On Sale now!


A multi-volume chronology and reference guide set detailing three years of the Mexican Drug War between 2010 and 2012.

Rantburg.com and borderlandbeat.com correspondent and author Chris Covert presents his first non-fiction work detailing the drug and gang related violence in Mexico.

Chris gives us Mexican press dispatches of drug and gang war violence over three years, presented in a multi volume set intended to chronicle the death, violence and mayhem which has dominated Mexico for six years.
Click here for more information


Meet the Mods
In no particular order...


Steve White
Seafarious
Pappy
lotp
Scooter McGruder
john frum
tu3031
badanov
sherry
ryuge
GolfBravoUSMC
Bright Pebbles
trailing wife
Gloria
Fred
Besoeker
Glenmore
Frank G
3dc
Skidmark
Alaska Paul



Better than the average link...



Rantburg was assembled from recycled algorithms in the United States of America. No trees were destroyed in the production of this weblog. We did hurt some, though. Sorry.
35.170.78.142