Afghanistan
Suicide bomber injures woman and child in Kandahar
A suicide attacker drove a car bomb into a convoy of Canadian troops in southern Afghanistan on Monday, killing himself and wounding a woman and a child, witnesses and a provincial official said. There were no casualties among the foreign troops in the blast in the centre of the southern city of Kandahar, Asadullah Khalid, the governor of Kandahar province, told Reuters. "A woman and a child were wounded," he said. "Apart from the attacker, there were no other deaths." Witnesses said the troops attacked were Canadians from a provincial reconstruction team assisting with security in Kandahar.
Posted by: Dan Darling || 01/02/2006 03:19 || Comments || Link || E-Mail|| [6476 views] Top|| File under:
Africa North
Al-Qaeda leader for Africa arrested with Algerian security forces, $20 million seized
This guy is probably the main link between the main leadership and the GSPC, same as that Yemeni that the Algerians killed back in 2002 who reported to KSM.


Three suspected members of the Al-Qaeda terrorist network including the group's leader for Africa, were arrested last week in Algeria, a newspaper reported Monday.

The Young Independent daily said Abu Billel El-Ulbani, identified as the Al-Qaeda leader for Africa, and two of his deputies were arrested by Algerian security forces.

Currency worth more than €20-million was found in a vehicle in which the men were arrested, the report said without indicating where the men were detained.

Security forces also found Al-Qaeda literature, weapons, portable computers, detonators and a UHF radio transmitter during a search operation near Beni Amrane east of Algiers, the paper reported.

The report could not be immediately confirmed.
Posted by: Dan Darling || 01/02/2006 13:11 || Comments || Link || E-Mail|| [6530 views] Top|| File under:
Arabia
Yemen in talks with tourist kidnappers to free Italians
Yemeni authorities negotiated with tribesmen holding Italian tourists hostage, and three women returned to the captors after being freed on Sunday to try to secure the release of two remaining men, officials said.

The kidnapping of the five Italians, which followed the abduction of five Germans, prompted the sacking of governors in the two provinces where the Western tourists were seized.

Yemeni officials earlier said the three women had been freed and that the authorities were negotiating to gain the release of the two male tourists.

But one official later said they had decided to return to the tribesmen upon learning after being handed over to a mediator that the men were still being held. They said they would only leave if all five were released.

"They have gone back," the security official told Reuters.

The Italians' kidnapping came hours after Yemen's President Ali Abdullah Saleh pledged to eradicate abductions in the poor Arab country, and a day after five German hostages were freed unharmed by tribesmen who held them for three days.

Yemeni officials promised to look into the demands of the kidnappers in negotiations to free the Germans.

"Tribesmen stopped the vehicle the tourists were travelling in and abducted them," said the official, adding that talks were under way through local officials who acted as mediators.

Troops were being deployed in the remote mountainous Marib province, where the five were kidnapped by al-Zaidi tribesmen demanding eight tribe members held on criminal charges be freed, he added. The tribe is known for similar abductions in the past.

Italy said its embassy in Sanaa was working with Yemeni authorities to seek a solution to the kidnapping.

Italy's foreign ministry said there were about 100 Italians in Yemen and that it had long warned against travel to tribal areas on its Web site (www.viaggiaresicuri.mae.aci.it).

President Saleh later sacked the governors of Shabwa and Marib, the two unruly provinces where the latest kidnappings took place, state media said.

Officials also replaced the chiefs of the security forces in the two provinces, where central government control is weak.

Scores of tourists and foreigners working in Yemen have been kidnapped in recent years, often by disgruntled tribesmen demanding better schools, roads and other state services for their region, or the release of jailed relatives.

Most of the hostages have been released unharmed, but in 2000 a Norwegian diplomat was shot dead in crossfire between security forces and kidnappers. Four Westerners were killed in 1998 during a botched army attempt to free them from Islamist militants who had seized 16 tourists.
Posted by: Dan Darling || 01/02/2006 03:22 || Comments || Link || E-Mail|| [6469 views] Top|| File under:
Three Italian hostages freed in Yemen
Yemeni authorities are negotiating for the release of two remaining Italian hostages after tribesmen freed three Italian women hours after seizing the group of tourists on Sunday, officials say. The kidnapping of the five Italians, which followed days after the abduction of five Germans, prompted the sacking of governors in the two provinces where the Western tourists were seized.
The Italians' kidnapping came hours after Ali Abdullah Saleh, Yemen's president, pledged to eradicate abductions in the poor Arab country, and a day after five German hostages were freed unharmed by tribesmen who had held them for three days.


That's a project he should have started about 20 years ago...

A security official said on Sunday: "Negotiations have started towards the peaceful release of the two remaining Italian men. Tribesmen stopped the vehicle the tourists were travelling in and abducted them." He said troops were also being deployed in the remote mountainous Marib province, where the five were kidnapped by al-Zaidi tribesmen demanding that eight tribe members held on criminal charges be freed.
Posted by: Fred || 01/02/2006 00:00 || Comments || Link || E-Mail|| [6469 views] Top|| File under:
Bangladesh
Two JMB activists nabbed in Khulna
The RAB arrested two suspected activists of the banned Islamist militant outfit Jamaatul Mujahideen Bangladesh (JMB) from separate spots in Khulna metropolitan area last night. The arrested are: Md Motiur Rahman alias Masud, 20, son of Md Banat Ali of village Haradanga under Gangni police station of Meherpur district and Abdur Rokib alias Nuruddin, 22, son of Md Ishak Ali of village Moupara under Mahanpur police station of Rajshahi district.

Motiur Rahman was arrested from Daulatpur Natunrasta area and Rokib from Daulatpur rail crossing area. During interrogation, both Motiur Rahman and Rokib had admitted their involvement in the planting of bombs in Jessore town on August 17 this year, according to a RAB press release. They also admitted that they belong to the Ehsar category of JMB activists who are ready to sacrifice life for Allah.


And they're going to get the chance to do so on a dark night in a deserted industrial district of Chittagong.
Posted by: Steve White || 01/02/2006 00:00 || Comments || Link || E-Mail|| [6467 views] Top|| File under:
Bangla Boomers Busted by RAB
The elite strike force RAB foiled an attempt of suicide attack by arresting two members of suicide squad of the banned Jamaatul Mujahideen Bangladesh (JMB) from the city's Maghbazar and Hatirpool yesterday and recovered live bomb from one of them.

The arrested were identified as Hafez Ahmed Mainuddin Udoy (20), son of Sahabuddin Ahmed a student of Jamia Ahmadiya Sonia Hefjokhana Madrasa in Chittagong and Sheikh Arif Uddin, son of Sheikh Farid Uddin of Kachua in Bagerhat district.

Acting on a tip off that a suicide squad member came to Dhaka from Chittagong on December 30 and was staying in hotel, Sebika, at Maghbazar, a squad of RAB-2 conducted raid and arrested Udoy from in front of Sonali Bank while he was boarding a taxicab at around 2 pm, RAB sources said. The RAB members recovered a live bomb contained in a sweetmeat packet from his possession, sources added. Later, the RAB personnel defused the bomb.

Following Udoy's painfully extracted confessional statement, the RAB team also raided a shopping complex, Eastern Plaza, at Hatirpool and arrested Arif at around 3 pm. During the raid the RAB personnel cordoned the market and its surrounding areas and no one could enter into the market as well as going out of it. High officials of RAB are interrogating them.

The RAB personnel confirmed that both Udoy and Arif came to Dhaka with an assignment of carrying out suicide attacks in Dhaka on the 31st night, a highly placed source in RAB said adding that one person gave him the bomb but he declined to disclose his identity.

Several teams of RAB are conducting block raids in different parts of Dhaka as they believed that there is more suicide squad members in Dhaka who came here from another district for carrying out suicide bombings, sources said.
Posted by: Steve White || 01/02/2006 00:00 || Comments || Link || E-Mail|| [6472 views] Top|| File under:
Dhaka Begins New Year With Clashes, 1 Dies
At least one person was killed and 60 others were injured in clashes between police and supporters from rival political groups in Dhaka yesterday, sources said. Most of the injuries occurred when supporters of the opposition Jatiya Party, led by former President Hossain Mohammad Ershad, stormed a rally of Bangladesh Communist Party, witnesses said.


"Arrrrr! Kill the commies!... Ow!"

The attackers burned books and furniture, and roughed up communist supporters before police arrived and chased away angry crowds, witnesses said. Jatiya supporters also attacked and damaged a number of vehicles, including buses, he added. As panic spread to nearby streets, a speeding bus knocked down a man, killing him on the spot, police said. The victim was a Jatiya supporter.


"Run away! Run away!"
"Hey! Look out for that..."
[VROOM! SPLAT!]
"... bus."

As supporters of the rival parties fought with bricks and bamboo sticks, and burned several buses and cars in the busy office district, hundreds of vehicles were blocked in the area and office workers fled in panic. Shops and cafes also closed their doors.


"Quick, Fatimah! Hide your jewelry!... Hey! You! Leggo of her!"

More than 60 people were injured in the melee. Riot police and firefighters broke up the fighting after about an hour. At least 18 seriously injured people, including party activists and bystanders, were taken to nearby Dhaka Medical College Hospital.


... and a wonderful time was had by all, except for the dead guy and the guys on life support.

Both parties accused the other of instigating the clash.


"They started it!"
"Did not!"
"Did, too!"

The Jatiya Party was celebrating its 20th anniversary yesterday, while the communist party staged the rally to protest imperialism and price hikes, party sources said. Jatiya Party has a few seats in the Parliament, while the Communist Party has none. The communists have been an ally of the main opposition party, the Awami League, during its campaign to force out Prime Minister Khaleda Zia out, accusing her government of failing to control prices and harboring militants.
Posted by: Fred || 01/02/2006 00:00 || Comments || Link || E-Mail|| [6469 views] Top|| File under:
India-Pakistan
JeM plot in Andhra Pradesh and Karnataka thwarted
Police here said Monday they had foiled the plot of Pakistan-based terror group Jaish-e-Mohammed to trigger bomb blasts, including suicide bombings, in Andhra Pradesh and neighbouring Karnataka.

A major tragedy was averted in this southern city as five bombs were defused by police who, sources said, had also arrested four suspects and seized a haul of explosives during the last two days.

Police said the Jaish plot came to light in a breakthrough after the interrogation of three youths arrested in connection with a suicide bombing attack in the city on Oct 12.

Police Sunday arrested Syed Haji and Shujauddin from the Mosarambagh neighbourhood and seized a 10-kg tiffin bomb and other materials used to trigger a blast. Three bombs, seized from one Shakeel Ahmed in the Laad Bazar area near the historic Charminar, were also defused, police sources said.

The fifth bomb that Shakeel had delivered in Zaheerabad in Medak district was also recovered and defused after arresting a man, while yet another bomb sent to Bidar in neighbouring Karnataka was yet to be traced.

While the police are yet to officially announce the arrests and seizures, the sources said they found material used to make bombs.

The mastermind behind the plot is said to be one Shahed, brother of one of the accused arrested earlier in the suicide bombing case and identified as Zahid.

Police have not ruled out a link between this terror module and the last week's terror attack on Indian Institute of Science (IISc) in Bangalore, in which one professor was killed and three others were injured.

Following the Bangalore attack, police had stepped up security here and were keeping a close vigil on terror suspects.

Police are also trying to piece together information from various sources to probe links among terrorist units operating in the city.

Last week, police had arrested Mujeeb Ahmed, a local commander of terror group Hizbul Mujahideen. He was released from jail last year after the government had commuted his life sentence in a case relating to the killing of a police officer and his gunman in 1992.

Intelligence agencies had also alerted Hyderabad police a few days ago about possible terror attacks on infotech parks in the city and also in Bangalore.

The tip followed the arrest of two terrorists in West Bengal, a suspected Bangladeshi suicide bomber, identified as Hilaluddin, and his associate Nafeequl, who were brought here from New Delhi Sunday for questioning in the suicide bombing case.
Posted by: Dan Darling || 01/02/2006 13:16 || Comments || Link || E-Mail|| [6516 views] Top|| File under:
Usual suspects refuse to heed government on madrassas
Radical Muslim clerics have ignored an edict to expel all foreign students from Pakistan's madrassas, heightening fears that the Islamic schools will continue to be recruiting grounds for young Western-born suicide bombers.

After the July 7 London bombings, in which three of four suicide bombers were of Pakistani origin, President Pervez Musharraf pledged to the West that foreigners would be excluded from the schools.

Two of the bombers, Shehzad Tanweer and Mohammed Sidique Khan, are thought to have visited madrassas.

Within three weeks of the attacks, Gen. Musharraf ordered that all non-Pakistanis be expelled by the end of 2005. But he backed down in the subsequent battle of wills with Islamists and the deadline passed on Saturday without the edict being enacted.

Western intelligence agencies suspect that madrassas served as rendezvous points between senior al Qaeda operatives and Tanweer, Khan and other British recruits.

Gen. Musharraf relented on Thursday after clerics said they would rather be incarcerated than comply with orders to expel foreigners or give their names to the authorities.

Hanif Jalandhri, the head of the Federation of Madrassas, said that about 1,000 foreign students had left since July. Of the 700 who remained, those facing forced repatriation saw themselves as victims of the president's efforts to curry favor with the United States and Britain.

Fazlur Rahman, a cleric who heads Jamiat Ulema-e-Islam (JUI), known for its close ties to Afghanistan's ousted Taliban regime, said: "We'll do our best to keep the students with us and prefer arrest to giving the foreigners to police."

Pakistan's Interior Ministry abruptly dropped threats to begin arresting violators, and then denied that there had been any ultimatum in the first place. "There is no deadline for it," said Interior Minister Aftab Khan Sherpao.

The JUI leader accused Gen. Musharraf of violating both the Pakistani Constitution and the U.N. Convention on Human Rights by forcing out students in the absence of evidence that they had committed crimes.

Some critics vowed that the measure would be contested in the Pakistani courts if it led to students being deported against their will.

Islamabad has not said it will set a new deadline for expulsion or whether it will enforce the existing one.

Dec. 31 also was supposed to have been the deadline for every madrassa in the country to register with the government.

Yesterday, however, about 6,000 of the 20,000 or so had done so -- despite a watering down of the rules on the information they had to submit.

In September, ministers dropped the requirement for each school to declare its sources of funding -- meaning cash from terrorist affiliates can still flow in.

At the time of the bombings, officials estimated that as many as 1,700 foreign nationals, including citizens of Britain, the United States and France, were attending madrassas.

British intelligence agencies feared that a small number could be manipulated in those schools linked to al Qaeda and recruited as bombers.

The Pakistani government's jitters underline the delicacy of its position in trying to keep a lid on terrorist recruitment. Gen. Musharraf has swung behind the West in the war on terror, he also wants to avoid alienating influential Islamic parties within his own country, some of which have links with extremists.

Pakistan's intelligence service, the ISI, has known links with jihadist groups, and elements within it have provided backing for al Qaeda-type groups.
Posted by: Dan Darling || 01/02/2006 03:24 || Comments || Link || E-Mail|| [6471 views] Top|| File under:
Iraq
Marines Unearth Weapons Caches; Tipsters Lead Troops to More Caches
Over the past week, U.S. Marines discovered more than 10 tons of munitions hidden in Iraq's Euphrates River Valley. Troops elsewhere found and seized other weapons caches on New Year's Day. Marines found 72 cache sites about 25 miles south of Fallujah during the weeklong Operation Green Trident, officials said today. Marines from the 1st Reconnaissance Battalion, Regimental Combat Team 8, kicked off the operation near the village of Latifiyah to search suspected locations for hidden weapon caches.

More than 1,000 artillery and mortar rounds were unearthed along with scores of rocket-propelled grenades and hand grenades, officials said. Officials said most of the caches were shallowly buried along the banks of the Euphrates River and surrounding area. Insurgents commonly use artillery and mortar rounds to make improvised explosive devices, officials noted.

In the Baghdad area, U.S. solders kicked-off the new year by seizing and destroying two weapons caches, which further denies terrorists the opportunity to put the citizens of Baghdad in harm's way, officials said.

U.S. troops seized the first weapons cache at about 8:30 a.m. New Year's Day. It included a rocket-propelled grenade, an AK-47 assault rifle and seven loaded magazines. About two hours later, soldiers seized a larger cachethat consisted of a 3.5 inch rocket, eight rocket-propelled grenades, a launcher, and 60 mm mortar rounds, officials said.

Elsewhere, tips from local residents led U.S. troops to four improvised explosive devices and the capture of five suspected terrorists Jan. 1 in northern Iraq.

An early morning tip from local residents led members of the 101st Airborne Division's 1st Brigade Combat Team to an area near Kirkuk, where they found two IEDs, officials said. While a group of soldiers secured the area to wait for an explosive ordnance disposal team, the tipster led the rest of the patrol to a nearby location where they detained five suspects believed to be involved with emplacing the IEDs, officials noted.

In Mosul, Iraq's second largest city, a tip from local residents led soldiers from the 172nd Stryker Brigade Combat Team to the site of two more IEDs near a busy intersection in the city. One of the IEDs detonated while the unit was securing the area, slightly wounding one soldier. The second IED was safely disarmed, and an explosive ordnance disposal team removed two 120 mm mortar rounds.

"Tips from concerned citizens have helped Iraqi and U.S. forces discover numerous bombs and weapons caches throughout the area," a spokesman said.
Posted by: Anonymoose || 01/02/2006 16:28 || Comments || Link || E-Mail|| [6543 views] Top|| File under:
12 dead in Baghdad car boom
A suicide car bomber targeted a busload of police recruits north of Baghdad on Monday, killing seven people, and gunmen in the capital killed five workers, police said.

Iraq's Kurdish president met with the Shiite prime minister in northern Iraq for talks on the formation of the country's next government.

At least three police recruits were killed by the car bomb in Baqouba, and another four people also died, although officials couldn't immediately say whether they were recruits or civilians. Thirteen people were wounded, police said. The bus had been traveling to a training center in Baqouba, 35 miles northeast of Baghdad.

In the capital, gunmen in two cars opened fire on laborers, killing five, police Capt. Qasim Hussein said.

Elsewhere, a 7-ton truck slammed into a bus carrying civilian contractors on a U.S. air base in the western Anbar region Sunday, the U.S. military said Monday. Four American civilian contractors were killed, and 18 civilians were injured, including eight who were flown by medical helicopter to Baghdad.

The cause of the accident was under investigation. No hostile action was involved, the military said.

In other violence, gunmen clashed with police in western Baghdad, killing three policemen and wounding two, police Maj. Moussa Abdul Karim said.

A car bomb exploded in Baghdad near an American convoy, Hussein said. Police had no information on casualties, and U.S. officials do not usually comment on such attacks.

A convoy carrying Turkey's ambassador to Iraq was fired on as it sped through western Baghdad, damaging some of vehicles but causing no injuries, the embassy said. AP Television News video showed several of the cars' bulletproof windows had been smashed in by bullets.

Fuel resumed flowing at Iraq's largest oil refinery for the first time in nearly two weeks because of deteriorating security. The shutdown forced stations around the country to ration gas, creating long lines.

"We started (Sunday) to supply the tankers with oil products after the government promised to secure them along the highways," Ahmed Ibrahim Hamadi said Monday.

Oil Minister Ibrahim Bahr al-Uloum said Monday he resigned after the government last week gave him a forced vacation and replaced him with Deputy Prime Minister Ahmad Chalabi following criticisms about sharply increased fuel prices.

Al-Uloum said he resigned because the government raised prices by up to nine times on Dec. 19, a decision he had strongly criticized.

Prime Minister Ibrahim al-Jaafari and the ministers of defense and education were welcomed by President Jalal Talabani, a Kurd, in Sulaimaniyah, 160 miles northeast of Baghdad, on Monday.

Al-Jaafari is a leading member of the United Iraqi Alliance, a religious coalition of majority Shiites that won the most votes in the Dec. 15 parliamentary elections, according to preliminary results.

Sunni Arabs made their opening bid Sunday in what could be protracted negotiations to form a new government. Leaders of the minority's main political group, the Iraqi Accordance Front, traveled to the northern city of Irbil for a Monday meeting with the president of the Kurdish region, Mazoud Barzani.

Barzani met Sunday with al-Jaafari and agreed on "essential principles for exerting efforts to form a broad-based government," Barzani said.

Preliminary results from the elections have given the Shiite group a strong lead in the voting for Iraq's 275-member parliament, but not enough for it to govern without other political blocs. Final results are expected as early as this week.

A year ago, it took nearly three months of negotiations between the Shiite religious alliance and a coalition of Kurdish parties to form an interim government after a Jan. 30 election that was boycotted by the Sunni Arabs at the core of the insurgency.

The first three months of 2006 look more crucial as Iraq tries to shape an administration that will govern for four years. U.S. officials are pushing the parties to form a broad-based coalition government, and failed negotiations could worsen civil strife.

Iraq's main Sunni Arab groups agreed after talks with Barzani that a broad-based coalition government was the only way to end violence in the country. They insisted, however, that contested election results must first be scrutinized by international assessors.

"We pray to God to help all so that this country may get out of this trial and that it regain stability, security and peace is regained again," said Tarek al-Hashimi, head of the Iraqi Islamic Party. "These meetings represent important steps toward in the right direction."

He added that Iraq's political parties had agreed "on one basic principle concerning the type of the coming government, although we are very preoccupied now with the challenges we presented by the results of the Independent Electoral Commission of Iraq."

Adnan al-Dulaimi, the head of their joint Iraqi Accordance Front group, said after the meeting with Barzani that an agreement had been reached in principle.

"The conclusion from all that we heard from the other's opinions is that there is an agreement to form a balanced Iraqi government by consensus and cooperation and away from any sectarian affairs," al-Dulaimi said.

The Irbil meetings came ahead of Monday's visit to Iraq by a team of international monitors who will assess the elections. The United Nations has called the polls credible, but opposition groups have denounced them as rigged.

Al-Hashimi also told the Al-Jazeera television channel that the minority Sunni Arab party Iraqi Accordance Front would not boycott the next parliament — a threat that has been made by smaller groups — and would promote Sunni Arab demands for broad amendments to the constitution approved in an Oct. 15 referendum.

In other violence Monday:

• Police found the bodies of eight civilian men handcuffed, shot and dumped at a sewage plant in southeast Baghdad. The body of a policeman shot in the head was found in western Baghdad.

• Police found three bodies in Iskandariyah, 30 miles south of Baghdad, police Capt. Mothana Khalid said.

• A roadside bomb in Baghdad killed one civilian, said police Capt. Mohammed Abdulghani said.

Thirteen Iraqis were killed in violence Sunday, and 13 car bombs exploded around the country.
Posted by: Dan Darling || 01/02/2006 13:09 || Comments || Link || E-Mail|| [6476 views] Top|| File under:
Ramadi bad boy sniped from 1.25 km
A heart-warming story to start the new year.

Gazing through the telescopic sight of his M24 rifle, Staff Sgt Jim Gilliland, leader of Shadow sniper team, fixed his eye on the Iraqi insurgent who had just killed an American soldier.

His quarry stood nonchalantly in the fourth-floor bay window of a hospital in battle-torn Ramadi, still clasping a long-barrelled Kalashnikov. Instinctively allowing for wind speed and bullet drop, Shadow's commander aimed 12 feet high.

A single shot hit the Iraqi in the chest and killed him instantly. It had been fired from a range of 1,250 metres, well beyond the capacity of the powerful Leupold sight, accurate to 1,000 metres.

"I believe it is the longest confirmed kill in Iraq with a 7.62mm rifle," said Staff Sgt Gilliland, 28, who hunted squirrels in Double Springs, Alabama from the age of five before progressing to deer - and then people. "He was visible only from the waist up. It was a one in a million shot. I could probably shoot a whole box of ammunition and never hit him again."
Later that day, Staff Sgt Gilliland found out that the dead soldier was Staff Sgt Jason Benford, 30, a good friend.

The insurgent was one of between 55 and 65 he estimates that he has shot dead in less than five months, putting him within striking distance of sniper legends such as Carlos Hathcock, who recorded 93 confirmed kills in Vietnam. One of his men, Specialist Aaron Arnold, 22, of Medway, Ohio, has chalked up a similar tally.

"It was elating, but only afterwards," said Staff Sgt Gilliland, recalling the September 27 shot. "At the time, there was no high-fiving. You've got troops under fire, taking casualties and you're not thinking about anything other than finding a target and putting it down. Every shot is for the betterment of our cause."

All told, the 10-strong Shadow sniper team, attached to Task Force 2/69, has killed just under 200 in the same period and emerged as the US Army's secret weapon in Ramadi against the threat of the hidden Improvised Explosive Device (IED) or roadside bomb - the insurgency's deadliest tactic.

Above the spot from which Staff Sgt Gilliland took his record shot, in a room at the top of a bombed-out observation post which is code-named Hotel and known jokingly to soldiers as the Ramadi Inn, are daubed "Kill Them All" and "Kill Like you Mean it". On another wall are scrawled the words of Senator John McCain: "America is great not because of what she has done for herself but because of what she has done for others."

The juxtaposition of macho slogans and noble political rhetoric encapsulates the dirty, dangerous and often callous job the sniper has to carry out as an integral part of a campaign ultimately being waged to help the Iraqi people.

With masterful understatement, Lt Col Robert Roggeman, the Task Force 2/69 commander, conceded: "The romantic in me is disappointed with the reception we've received in Ramadi," a town of 400,000 on the banks of the Euphrates where graffiti boasts, with more than a degree of accuracy: "This is the graveyard of the Americans".

"We're the outsiders, the infidels," he said. "Every time somebody goes out that main gate he might not come back. It's still a running gun battle."

Highly effective though they are, he worries about the burden his snipers have to bear. "It's a very God-like role. They have the power of life and death that, if not held in check, can run out of control. Absolute power corrupts absolutely.

"Every shot has to be measured against the Rules of Engagement [ROE], positive identification and proportionality."

Staff Sgt Gilliland explains that his Shadow team operates at the "borderlines" of the ROE, making snap judgements about whether a figure in the crosshairs is an insurgent or not. "Hunters give their animals respect," he said, spitting out a mouthful of chewing tobacco. "If you have no respect for what you do you're not going to be very good or you're going to make a mistake. We try to give the benefit of the doubt.

"You've got to live with it. It's on your conscience. It's something you've got to carry away with you. And if you shoot somebody just walking down the street, then that's probably going to haunt you."

Although killing with a single shot carries an enormous cachet within the sniper world, their most successful engagements have involved the shooting a up to 10 members of a single IED team. "The one-shot-one-kill thing is one of beauty but killing all the bad dudes is even more attractive," said Staff Sgt Gilliland, whose motto is "Move fast, shoot straight and leave the rest to the counsellors in 10 years" and signs off his e-mails with "silent souls make .308 holes".

As they prepare to leave Iraq, Staff Sgt Gilliland and his men hope that they have bought a little more time for the country's politicians to fix peace and stability in their sights.
Posted by: Steve White || 01/02/2006 12:06 || Comments || Link || E-Mail|| [6507 views] Top|| File under:
Al-Qaeda reeling in Western Iraq
Recent offensives near the Iraqi border with Syria have dealt a significant blow to Al Qaeda and cut off the group's ability to smuggle in foreigners through the volatile western area to join the insurgency, a US commander said on Sunday.

Maj. Gen. Steve Johnson, commander of the Second Marine Expeditionary Force Forward, said the operations had "neutralized" the group's ability to use the vast Euphrates River valley to organize and attract followers.

The fighting helped restore Iraqi control of the border with Syria to eliminate smuggling lines and paved the way for successful Sunni Arab regional participation in Dec. 15 parliamentary elections, he said in an interview with a small group of reporters at this dusty US base in al Asad, in western Anbar province near the Syrian border.

He said US forces had "dealt the enemy a ... significant blow out here in the western Euphrates, knocked him off of his stride, took away his areas where he was congregating, made it difficult for him to organize, and cut into his rat lines that run through this particular part of the country."

He also said the number of suicide bombings had gone down, without giving specific numbers.

Another leader, Brig. Gen. Boomer Milstead, agreed.

"There's been a significant decrease in the smuggling of fighters from Syria," he said.

The expeditionary force leaders spoke on the sidelines of a visit by the chairman of the joint chiefs of staff, Gen. Peter Pace, who is on a weeklong holiday tour with a group of entertainers to rally troops. The trip began Wednesday in Qatar, and included visits to Bahrain, Afghanistan and the east African nation of Djibouti.

Johnson said a largely local insurgency persisted in western Iraq, although they sometimes worked with Al Qaeda and other rogue elements.

"I think there's a marriage of convenience between a number of them," he said, adding he did not believe Al Qaeda was a dominant factor.

"I believe we have neutralized his ability to do the things that he wanted to do out here. They've gone on to other places where it's easier to operate," he said, declining to elaborate on where those areas might be.

In the recent offensives, US commanders used Iraqi forces, although Americans bore the brunt of the fighting.

Johnson praised Iraqi forces for their performance, saying 2,500 new forts had been established along the border. "We've restored control of the border to the Iraqis," he said.
Posted by: Dan Darling || 01/02/2006 03:26 || Comments || Link || E-Mail|| [6469 views] Top|| File under:
Curfew for Iraqi city after fuel riots
KIRKURK - Iraq on Sunday slapped a curfew on the northern Iraqi city of Kirkuk after at least one person was killed and four injured in riots over fuel shortages. The curfew was to come into force at 6:00 pm and remain in place until 6:00 am Monday, police said.

Riots broke out in the oil-rich city after several hundred demonstrators took to the streets in the mainly Kurdish northern district of Rahimawa to protest the lack of basic services and especially the lack of fuel. One person was killed and four injured in clashes with police in the town some 255 kilometres north of Baghdad.

"The citizens have a right to protest, but these have turned violent and people have been hurt," said police Brigadier-General Munis Isahak. "A lot of our vehicles have been damaged," he added.

US helicopters buzzed the district, but US soldiers standing by, a short distance away, did not intervene.

The violent protest was one of several across the country in the past few days where fuel distribution has been disrupted by insurgent attacks and threats against oil tanker truck drivers.
Posted by: Steve White || 01/02/2006 00:00 || Comments || Link || E-Mail|| [6478 views] Top|| File under:
Attackers explode 8 car bombs in Baghdad
BAGHDAD- Insurgents exploded eight car bombs in Baghdad on Sunday in separate attacks throughout the capital, but caused relatively few casualties, police said. Eleven people were wounded, but no one was killed, police said. Police explosives experts detonated a ninth car bomb in a controlled explosion.

The first car bomb exploded at 8:15 a.m. in northern Baghdad as an Iraqi army patrol was passing. Two soldiers were wounded, police Lt. Bilal Ali Majid said. Two civilians were wounded by a suicide car bomber who exploded his vehicle at 9 a.m., said Lt. Thair Mahmoud. The suicide bomber was the only death caused by the car bombs.

About four kilometers mile away, police had found another suspected car bomb and tried to defuse it. It exploded on its own but caused no casualties, Mahmoud said. A fourth car bomb exploded near a restaurant about a half hour later, causing no injuries, said police Lt. Falah al-Mahammadawi.

Around 10 a.m., a car bomb in a parking lot wounded one person, said police Capt. Haidr Ibrahim said. Five minutes later a car bomb exploded in eastern Baghdad, injuring no one, 1st Lt. Haidr Kamil said. At 10:10 a.m., a seventh car bomb exploded, injuring six civilians, said police Capt. Ziyad Naji.

An eighth car bomb exploded in southeastern Baghdad near a small amusement park, causing no damage, said Capt. Mohammed Abdul Ghani.

Police explosives experts exploded a ninth car bomb - a taxi parked near a cinema - at 11:30 a.m. in eastern Baghdad. There were no casualties, said Capt. Ahmed Aboud.
Posted by: Steve White || 01/02/2006 00:00 || Comments || Link || E-Mail|| [6470 views] Top|| File under:
Israel-Palestine-Jordan
Kidnapped Italian Freed
Palestinian security forces freed a kidnapped Italian after a gunbattle with his captors in the increasingly lawless Gaza Strip as Palestinian factions announced the end of a truce with Israel in the New Year with the firing of a volley of rockets into the Jewish state. Palestinian security forces stormed a building in the southern Gaza town of Khan Younis where the Italian hostage was being held, freeing the man after a shootout with his kidnappers. No one was hurt in the shootout, and the kidnappers escaped, a security official said.
Palestinian security officials and an Italian diplomat identified the freed hostage as Alessandro Bernardini, an Italian peace activist. He was traveling on a minibus carrying 10 foreigners, including European lawmakers, in Khan Younis early yesterday. Armed men stopped the minibus, forced the Italian out and sped away with him. There was no claim of responsibility for the abduction, but a security official in Khan Younis said it was carried out by a small group linked to Fatah.


That'd be the al-Aqsa Lunatics Brigades, I'd guess...

Bernardini works as an aide in the European Parliament and was part of a delegation that included two European lawmakers. After the ordeal, Bernardini drove off in a Palestinian security vehicle.
Posted by: Fred || 01/02/2006 00:00 || Comments || Link || E-Mail|| [6472 views] Top|| File under:
Israel hits Gaza targets
The Israeli military has renewed shelling in the north of the Gaza Strip. Israeli artillery hit targets in northern Gaza in a series of earth-shaking explosions. Residents near the scene of the blasts say they lit up the sky. The sound of the attack could be heard throughout northern Gaza. The Israeli military says it is attempting to stop Palestinian militants from using open areas in the area to fire rockets into Israeli territory. It says Palestinian militants fired one rocket from northern Gaza and two rockets from Southern Gaza into Israel earlier in the day but caused no casualties. Palestinian militant groups have announced their intention to resume full-scale attacks on Israel after a truce expired at the end of 2005.
Posted by: Fred || 01/02/2006 00:00 || Comments || Link || E-Mail|| [6469 views] Top|| File under:
Southeast Asia
Top's protectors go on trial in Indonesia
FIVE Indonesian militants went on trial here today, accused of hiding fugitive terrorist leader Noordin Top after a 2004 car bombing outside the Australian embassy in Jakarta that killed 10 people.

Police have said the September 9, 2004, bombing was masterminded by Top and fellow Malaysian Azahari bin Husin, who police killed in a raid on his East Java hideout last November.

Both Top and Azahari before his death were senior operatives of Jemaah Islamiah, a group seen as al-Qaeda's arm in Southeast Asia.

One of the defendants who went on trial was Ahmad Rofiq Ridho, a brother of Fathur Rohman al-Ghozi, an Indonesian Jemaah Islamiah operative who was killed in the Philippines after escaping from a Manila jail in 2003.

"(Ridho) was indicted for failing to inform on the whereabouts of Noordin Top and the involvement in criminal conspiracies," said Gilroy Noviandi, a member of the defence team representing three of the five defendants, including Ridho.

"The charges against the other four were for the same things."

Police almost caught Top hours before the raid that led to Azahari's death.

Authorities believe he is still in Indonesia.

Prosecutors also indicted Ridho for surveying bombing targets in East Java that include a Christian school and a plush hotel.

Authorities believe Azahari and Top played crucial roles in other bombings in Indonesia in recent years that have been blamed on Jemaah Islamiah.

In the 2004 Jakarta blast, a one-tonne bomb was detonated inside a delivery van just before the driver reached the embassy gate.

It ripped open the blast-proof fence of the embassy and badly damaged numerous buildings in one of the city's busiest business areas.
Posted by: Dan Darling || 01/02/2006 03:20 || Comments || Link || E-Mail|| [6472 views] Top|| File under:
Sri Lanka
Tiger rebels abduct member of rival Tamil group
COLOMBO - Suspected Tamil Tiger rebels abducted a member of a Tamil group that opposes the guerrillas' violent campaign for a separate homeland for the ethnic minority, the military said Sunday.

Krishnaswamyy Tirunavukarasu of the Peoples Liberation Organization of Tamil Eelam, or PLOTE, was abducted late Saturday from his home in Vavuniya, a Tamil-majority town 210 kilometers (130 miles) north of Colombo, an official at the military's Media Unit said. Kidnappers, posing as police, entered his house and took him away, said the official, who requested anonymity because he is not authorized to give his name. Only the official spokesman can be named.

PLOTE, a former separatist armed group that renounced violence about a decade ago and joined Sri Lanka's political mainstream, accuses Tiger guerrillas of killing dozens of its members since a cease-fire was signed by the Tigers and the government in 2002.
Posted by: Steve White || 01/02/2006 00:00 || Comments || Link || E-Mail|| [6470 views] Top|| File under:
Syria-Lebanon-Iran
U.N. Seeks Interview With Syrian President
U.N. investigators want to question Syria's president and foreign minister about the assassination of a former Lebanese leader and have made a request to that effect, a spokeswoman for the probe said Monday.


Let's make sure we have a Predator in the air that day ...

Nasra Hassan, who speaks for a U.N. commission heading the inquiry, also said investigators want to interview former Syrian Vice President Abdul-Halim Khaddam "as soon as possible."


Before he's bumped off, y'mean?

Khaddam alleged in a television interview broadcast Friday from Paris that the Syrian president had threatened former Lebanese Prime Minister Rafik Hariri several months before Hariri was assassinated in a Feb. 14 truck bombing. "The U.N. commission has already sent a request to interview Syrian President Bashar Assad and Foreign Minister Farouk al-Sharaa, among others," Hassan told The Associated Press. "The commission is waiting for a response from the Syrians," she said. She refused to say when the request was made. There was no immediate Syrian government comment on the request, the first time the probe has touched directly on the president.


They're gonna wait awhile for that response, and when it comes it's going to be so stunted they may not even recognize it.

The commission has said several people whom Hariri spoke to after he met Assad in August 2004 said he told them the Syrian leader had threatened him over his opposition to extending the term of Lebanon's pro-Syrian president. Syrian officials, including Foreign Minister Farouk al-Sharaa, have denied any threat was made.
But after Khaddam's interview, Syria's ruling Baath Party stripped him of membership and joined parliament in demanding his trial on a charge of high treason, the official news agency SANA reported Sunday. While Khaddam, who is in France, said Friday that he planned to return to Syria with his family to write a book, it was unclear if he would go back facing a treason charge. Conviction would bring the death penalty.


Might be a good idea to hold off until afteer 9-11-06.
Posted by: Fred || 01/02/2006 10:17 || Comments || Link || E-Mail|| [6522 views] Top|| File under:
Who's in the News
62
[untagged]
Bookmark
E-Mail Me
The Classics
The O Club
Rantburg Store
The Bloids
The Never-ending Story
Thugburg
Gulf War I
The Way We Were
Bio
Merry-Go-Blog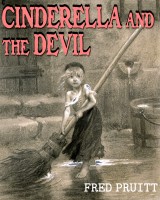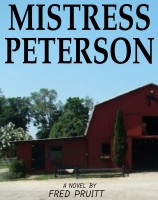 On Sale now!


A multi-volume chronology and reference guide set detailing three years of the Mexican Drug War between 2010 and 2012.

Rantburg.com and borderlandbeat.com correspondent and author Chris Covert presents his first non-fiction work detailing the drug and gang related violence in Mexico.

Chris gives us Mexican press dispatches of drug and gang war violence over three years, presented in a multi volume set intended to chronicle the death, violence and mayhem which has dominated Mexico for six years.
Click here for more information


Meet the Mods
In no particular order...


Steve White
Seafarious
Pappy
lotp
Scooter McGruder
john frum
tu3031
badanov
sherry
ryuge
GolfBravoUSMC
Bright Pebbles
trailing wife
Gloria
Fred
Besoeker
Glenmore
Frank G
3dc
Skidmark
Alaska Paul



Better than the average link...



Rantburg was assembled from recycled algorithms in the United States of America. No trees were destroyed in the production of this weblog. We did hurt some, though. Sorry.
44.200.137.63

Help keep the Burg running! Paypal: