Arabia
Most Wanted Terrorist Among Five Riyadh Car Boomers
One of the terrorists appearing on the Interior Ministry's list of 26 most wanted, was among five suicide bombers killed while carrying out Wednesday's car bombings in Riyadh.


"Whaddya think, Mahmoud?"
"That's definitely his elbow, Ahmed! I'd know it anywhere!"

The remains of the five bombers were found at the sites of the two attacks.


"Hello? Hello? This is CSI:Riyadh! Send over another load of sponges and scrapers!"

The militants detonated bomb-rigged cars outside the Ministry of Interior and a Special Forces base. Apart from the militants who were killed in the attack no civilian or security personnel were killed, a ministry statement said. The statement said the dead bombers included Abdullah Saud Abdul Aziz Al-Subaie, who was on the list of 26 most wanted. He was the 20th on the list to have been killed or captured. Al-Subaie was described as "starting his activities with the deviant group by renting cars used for smuggling weapons and explosives and for bombings."


"Hi! I'd like to rent a car for the weekend!"
"You gotta leave a deposit! Last time you rented a car it exploded!"

He was also "one of the criminals who carried out the bombing of Al-Muhaya Compound in Riyadh in November 2003 which killed 17 people.


Not one of the suicide boomers, though...

Another militant identified to have been killed in Wednesday's attack was Muhammad Mohsin Al-Ossaimi, 22, who had been previously detained on suspicion of having ties with the terrorists but was released after renouncing terrorism and also because of his young age.


Oh, didn't that work well.

A third militant who died in the attack outside the premises of the Ministry of Interior could not be identified because of the damage to his body caused by the blast and experts were working to confirm his identity.


"Does this lip ring any bells, Mahmoud?"
"Can't say I've seen it before..."

The other two militants who attacked the special security base were identified as Dakheel Abdul Aziz Dakheel Muhammad Al-Obeid and Nasser Ali Saad Al-Mutairi. The ministry said Al-Obeid was "among those who kidnapped and killed a foreign resident", an apparent reference to American aeronautics engineer Paul Johnson.
Posted by: Fred || 01/02/2005 2:17:00 PM || Comments || Link || E-Mail|| [6474 views] Top|| File under:
Peru Gunmen Seize Police Station
Gunmen belonging to a nationalist group that seized a police station in remote southern Peru ambushed a police vehicle responding to the scene Sunday, killing four officers and wounding several more, hospital officials said. One gunman was gravely wounded. The shooting started before dawn on a bridge on the other side of town from the captured police station in Andahuaylas, 275 miles southeast of Lima, Radioprogramas radio reported. The station was seized Saturday by followers of Antauro Humala, a retired army major who, along with his brother, seeks to establish a nationalist indigenous movement modeled on the ancient Incan Empire.

The attackers demanded the resignation of President Alejandro Toledo. At least seven people were wounded in a shootout during the takeover early Saturday and brought to Lima. "This is a military protest and we are willing to lay down our arms and surrender when Toledo resigns from office," Antauro Humala told Radioprogramas Radio from the captured police station in Andahuaylas on Saturday. Toledo, who refused that demand, declared a 30-day state of emergency in the remote Andean province. He cut short a holiday trip to convene a Cabinet meeting on the crisis.
Posted by: Fred || 01/02/2005 12:16:36 PM || Comments || Link || E-Mail|| [6465 views] Top|| File under:
Europe
Dutch make ID papers compulsory
The Netherlands has introduced a new law making it compulsory to produce identity documents in a government bid to crack down on crime and boost security. Prime Minister Jan Peter Balkenende's government secured parliamentary backing last year for the new ID law amid concerns about crime, public disorder and potential attacks from activists opposed to the presence of Dutch troops in Iraq. Concerns about crime have dominated Dutch politics since the rise of the late anti-immigration populist Pim Fortuyn in 2002. The 11 September 2001 attacks in the United States and last year's Madrid train bombings have added to worries about security. Many European countries already have some form of identity card scheme, but the move has drawn fire from critics in the Netherlands, a country renowned for its liberal attitude to prostitution, cannabis, euthanasia and gay marriage.


So now I guess you can visit a hooker, smoke a little grass with her, euthanize her, and marry her boyfriend. You'll just have to produce identity papers to do it.

The law, which came into effect on Saturday, makes it mandatory for people from the age of 14 to produce an identity card when asked to by police. "People involved in crime are getting younger and younger, so I've no problem with the age limit," said 33-year-old Dutchman Ramon Geskus. "For privacy reasons I think it's not a good thing but it's becoming a necessity to maintain order." He added: "I just hope the police don't misuse it just to harass Moroccans or Turks and other people."


I'm sure Theo van Gogh would feel the same way, if he was alive...

Those who fail to produce a valid ID card - including schoolchildren and pensioners - could face a fine of up to 2250 euros ($3061) as part of a law-and-order drive by the centre-right coalition. The law change, approved by the upper house of parliament in June, tightens existing rules that demand people produce proof of identity in limited circumstances, such as on public transport or at soccer games, the government says. Passports, driving licences, a national identity card or residence permits will be accepted as valid ID. Police are only to ask for ID as part of regular duties - such as investigating an incident - and are not to carry out separate ID checks.
Posted by: tipper || 01/02/2005 6:51:08 AM || Comments || Link || E-Mail|| [6464 views] Top|| File under:
Iraq-Jordan
Iraqis Free Captured Bangladeshi Driver
Abul Kashem, the Bangladeshi truck driver who was abducted by an Iraqi guerrilla group fighting the US and British troops in their homeland, returned home to a hero's welcome in Dhaka on Friday. "I feel I am reborn," said Kashem expressing his gratitude to the Almighty Allah in an emotion-choked voice as reporters surrounded him at the landing of the Zia International Airport. A large number of people had assembled outside the airport to greet him.

He expressed gratitude to Prime Minister Begum Khaleda Zia and all other concerned for their efforts to get him released. Kashem and his Sri Lankan colleague were released after 55 days of confinement. While in captivity, the 45-year-old truck driver saw two of his Iraqi inmates gunned down for their collaboration with the "foreign occupation troops". Bangladesh Ambassador to Kuwait Nazrul Islam Khan accompanied Kashem as a Biman flight brought him back home two week's after the Islamic Army or Mujahidin group handed him over to a rights activist in Iraq.
Posted by: Fred || 01/02/2005 2:28:03 PM || Comments || Link || E-Mail|| [6463 views] Top|| File under:
Col. Dave reports from The Green Side
snip
You have probably seen from the news that the ongoing murder and intimidation campaign on the Iraqi security forces has continued as well. We recently received a report that an Iraqi soldier in our area was drug from his home and beheaded. The muj barged into his house as he and his family were eating dinner and simply drug him out to his front yard and beheaded him while his wife and children were held inside only feet away. This sounds shocking but it is the world in which the Iraqi people live here and one that would only get worse if they did not have the coalition to help keep the muj at bay. Plainly stated it is pure savagery.

The insurgency is a collection of different elements that have gotten together out of a marriage of convenience and who are galvanized by a common enemy - us. The greatest irony is that the two most prominent players in the insurgency are former regime members from the Ba'ath party and the international Islamic extremists. These two elements are deeply in bed together but they do what they can to keep their alliance secret. The old regime henchmen hide out here in Iraq or just across the border and pump money and direction into the insurgency so that they can some day resume power. The Islamic extremist take the training and money offered by Sadaam's cronies and do the bidding of these criminals so that they can create a sectarian state not unlike the one the Taliban created in Afghanistan. How in the world can you call yourself a holy warrior and be in league with some of the greatest criminals this region has known?

Slowly but surely the people are returning and as you can imagine, there is a high degree of caution on both sides. Overall though, we have been pleasantly surprised by the lack of hostility from the people. Most just seem to want to live their lives. The Marines have seen this and have responded with an equally surprising degree of compassion. However, there is no doubt the muj will do their best to continue their fight without any compunction of putting the "innocent people" in the middle. They are well aware of the danger of the people seeing first hand that we are not "infidel animals" that are waiting to rape their women and children as they have been told. When the enemy senses this crack in its intimidation campaign, it will make the people pay in order to get them back in line. Time will tell how it will work out but we know the next several weeks are going to be tough.
Posted by: Mrs. Davis || 01/02/2005 8:23:33 AM || Comments || Link || E-Mail|| [6463 views] Top|| File under:
Israel-Palestine
Palestinian gunmen killed in Gaza
Palestinian sources said Sunday the Israeli army killed an unknown number of Palestinian militants on the Gaza-Egyptian border south of the Gaza Strip. They said the gunmen were members of al-Aqsa Martyrs Brigades, the armed wing of the mainstream Fatah movement, and were on their way to "carry out a military operation against Israeli targets south of Rafah" before Israeli gunfire killed them. The sources added their bodies were still lying on the street and accused Israeli forces of preventing Palestinian medics from nearing the area.

The incident came as al-Aqsa Brigades issued a statement urging activists to mobilize and strike "Israeli targets everywhere" in retaliation for the latest Israeli military incursion in Khan Yunis, which ended Saturday after killing more than a dozen Palestinians, mostly militants, and injuring many more. The statement accused the Israeli government of Prime Minister Ariel Sharon of responsibility for the "recent escalation and massacres of the defenseless Palestinians people across the homeland, which sabotaged any calming process on the Palestinian arena." Earlier in the day, the Israeli army raided Beit Hanoun in the Gaza Strip after Palestinian mortars and home-made al-Qassam rockets hit Jewish settlements and farms overnight.
Posted by: Fred || 01/02/2005 12:25:49 PM || Comments || Link || E-Mail|| [6460 views] Top|| File under:
Afghanistan/South Asia
U.S. Soldier, Afghan Killed in Gunfight
A U.S. soldier and a former Afghan militia leader were killed Sunday when American troops clashed with gunmen during a search operation in western Afghanistan, U.S. and Afghan officials said. The troops came under attack from "an unknown number of enemy forces" while searching a compound near Shindand Airfield in Herat province and returned fire, a U.S. military statement said. "The Afghan citizen died at the scene," the statement said. "The U.S. soldier was wounded in the attack and ... died a short time later at the airfield."


The soldier's name was being withheld until his next of kin could be notified. The military also didn't identify the dead Afghan, or say if he was a suspected militant or a bystander. But a local militia commander, Akhtar Mohammed Husseini, said the compound belonged to a former militia leader called Mullah Dost. "There was fire from both sides. Mullah Dost was killed along with his wife, and two of their children were injured," Husseini told The Associated Press by telephone. "The Americans wanted to search his house, but we don't know who fired first." Ziauddin Mahmoudi, the provincial police chief, gave a slightly different account, saying Dost and one of his daughters were killed in the pre-dawn fight. Mahmoudi said Dost was a veteran of Afghanistan's war against Soviet occupation in the 1980s who later aligned with the Taliban. He said Dost also served briefly as police chief in Shindand district last year.
Posted by: Fred || 01/02/2005 12:12:24 PM || Comments || Link || E-Mail|| [6462 views] Top|| File under:
Iraq-Jordan
U.S. increases Mosul troop strength
The United States said it had significantly increased troop strength in Mosul to provide security ahead of the Jan. 30 elections for a constitutional assembly. The city has seen stepped-up insurgent attacks on both American and Iraqi forces in the weeks since U.S. troops captured the guerrilla stronghold of Fallujah in mid-November. Two brigade-sized units, consisting of Iraqi forces and elements of the 82nd Airborne Division, were deployed to augment the 8,000 troops already in Mosul, military spokesman Lt. Col. Paul Hastings said. Brigades can include 2,000-4,000 soldiers. "It's just a matter of we want to make sure elections can be conducted and the high level of terrorist activity is eliminated," Hastings said.
Posted by: Fred || 01/02/2005 12:10:50 PM || Comments || Link || E-Mail|| [6461 views] Top|| File under:
Car Bomb Kills 19 Iraqi Guardsmen
A suicide attacker detonated a car bomb north of Baghdad on Sunday, killing 19 Iraqis - all but one of them National Guardsmen - in another strike against Iraqis cooperating with American forces, the U.S. military said. Four Iraqi policemen were killed in a separate attack further north. The car bomb blast near Balad, 50 miles north of Baghdad, also wounded six guardsmen, U.S. military spokesman Maj. Neal E. O'Brien said. The bomb detonated as their bus passed close to a U.S. base. An Iraqi civilian - the bus driver - was among the 19 killed while the other casualties were members of Iraq's 203rd National Guard Battalion. The driver of the car that exploded also died. "Those responsible for suicide attacks are seeking to halt Iraq's progress on the path to democracy," O'Brien said.
Posted by: Fred || 01/02/2005 12:09:39 PM || Comments || Link || E-Mail|| [6461 views] Top|| File under:
Israel-Palestine
Stray "militant" rocket kills girl in Gaza camp
A 10-year-old Palestinian girl was killed in north Gaza by what neighbours said was an apparent misfiring of a rocket that militants had aimed at Israel. The girl was outside her house in the northern Gaza refugee camp of Jabalya when she was hit by an errant rocket, medics said. Witnesses said her brother was also wounded.
Meanwhile, a senior Palestinian commander escaped an ambush by Israeli special forces in a northern West Bank refugee camp but his lieutenant was hit, Palestinian security sources said. Mohammed Shradi, commander of the Al Aqsa Martyrs' Brigades for the Tulkarem area, was touring the town's refugee camp when Israeli troops disguised as Palestinians opened fire from a house they had seized. His lover right-hand man Samir Maarek was hit, although the seriousness of his wounds remained unclear.


"They got me, Mohammad!"
"Damn, Samir! Where's your pancreas?"

An Israeli army spokeswoman said that troops had "spotted an armed Palestinian approaching and opened fire. Other terrorists opened fire on a different army unit at the same time, but there were no casualties," she said.


Note that the original headline left out "militant".
Posted by: .com || 01/02/2005 2:20:54 AM || Comments || Link || E-Mail|| [6462 views] Top|| File under:
Iraq-Jordan
The City of Fallujah: A myth of heroism in the Iraqi insurgency
Since the beginning of the campaign to the Baathist regime, the city of Falluja, in the Sunni Triangle in central Iraq, has served as the stronghold for insurgents and terrorists of numerous organizations. The city is a haven for the remnants of the regime of Saddam Hussein, which include mostly secular elements (members of the Baath party, special forces, and former military and police). At the same time, it has attracted members of fundamentalist Islamic Iraqi organizations, such as Jaish Mohammad, Ansar al-Sunna, Ansar al-Islam, al-Jaish al-Islami, as well as elements of al-Qaida that have filtered across the borders.

At the head of these "foreign" organizations is al-Tawhid al-Jihad, led by Musaab al-Zarqawi. Under the influence of al-Qaida, this organization recently changed its name to Qa'idat Al-Jihad Fi Bilad Al-Rafidain (The Base of Jihad in the Land of the Two Rivers). Zarkawi came to Falluja together with hundreds of his supporters. There he gathered 11 rebel organizations, who in one way or another accepted his authority.

Continued on Page 49
Posted by: Dan Darling || 01/02/2005 12:12:49 AM || Comments || Link || E-Mail|| [6465 views] Top|| File under:
Iraqi election officials resigning due to threats
Majid Dawood felt justifiably happy as he toured Baghdad's al-Baya'a district delivering voter registration papers. He got no payment for the work, but the prospect of helping his neighbours to choose their political future for the first time was reward enough. That, however, was before a paper dropped through his own letterbox just days later, offering a choice of much starker terms — quit now, or be killed. "It said, 'The sword has become very near to your neck — leave any work that relates to the elections and stay safe,' " said Mr Dawood. "Then it said, 'You are free to make the choice yourself, but we have warned you.' "

Continued on Page 49
Posted by: Dan Darling || 01/02/2005 12:08:06 AM || Comments || Link || E-Mail|| [6461 views] Top|| File under:
Afghanistan/South Asia
Bomb wounds 14 in Kashmir
Suspected Islamic rebels set off a bomb Saturday, wounding 14 people, including a senior police officer, in Indian-controlled Kashmir, police said.

Ravindra Kotwal

, deputy inspector general of police, and 13 others were wounded in the blast, caused by a bomb hidden in a scooter parked on a busy road leading into Anantnag town, a senior police officer said. Kotwal was hit in the leg. Five of his guards and nine civilians were also injured in the attack which took place after a few days of relative calm in the strife-torn Kashmir region. No rebel group has claimed responsibility for the attack.
Posted by: Seafarious || 01/02/2005 11:12:40 PM || Comments || Link || E-Mail|| [6462 views] Top|| File under:
Who's in the News
68
[untagged]
Bookmark
E-Mail Me
The Classics
The O Club
Rantburg Store
The Bloids
The Never-ending Story
Thugburg
Gulf War I
The Way We Were
Bio
Merry-Go-Blog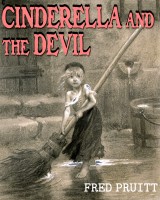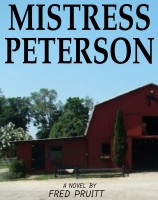 On Sale now!


A multi-volume chronology and reference guide set detailing three years of the Mexican Drug War between 2010 and 2012.

Rantburg.com and borderlandbeat.com correspondent and author Chris Covert presents his first non-fiction work detailing the drug and gang related violence in Mexico.

Chris gives us Mexican press dispatches of drug and gang war violence over three years, presented in a multi volume set intended to chronicle the death, violence and mayhem which has dominated Mexico for six years.
Click here for more information


Meet the Mods
In no particular order...


Steve White
Seafarious
Pappy
lotp
Scooter McGruder
john frum
tu3031
badanov
sherry
ryuge
GolfBravoUSMC
Bright Pebbles
trailing wife
Gloria
Fred
Besoeker
Glenmore
Frank G
3dc
Skidmark
Alaska Paul



Better than the average link...



Rantburg was assembled from recycled algorithms in the United States of America. No trees were destroyed in the production of this weblog. We did hurt some, though. Sorry.
3.235.120.150

Help keep the Burg running! Paypal: